Machu Picchu: a Day Trip to a Wonder of the World
Originally published on Wednesday, May 2, 2018
Machu Picchu is one of the seven wonders of the world and even though Peru has a lot to offer, virtually all travellers flock to this citadel. Even though a lot of people have different feelings about the lost city, I thought it was amazing.
A Short History of Machu Picchu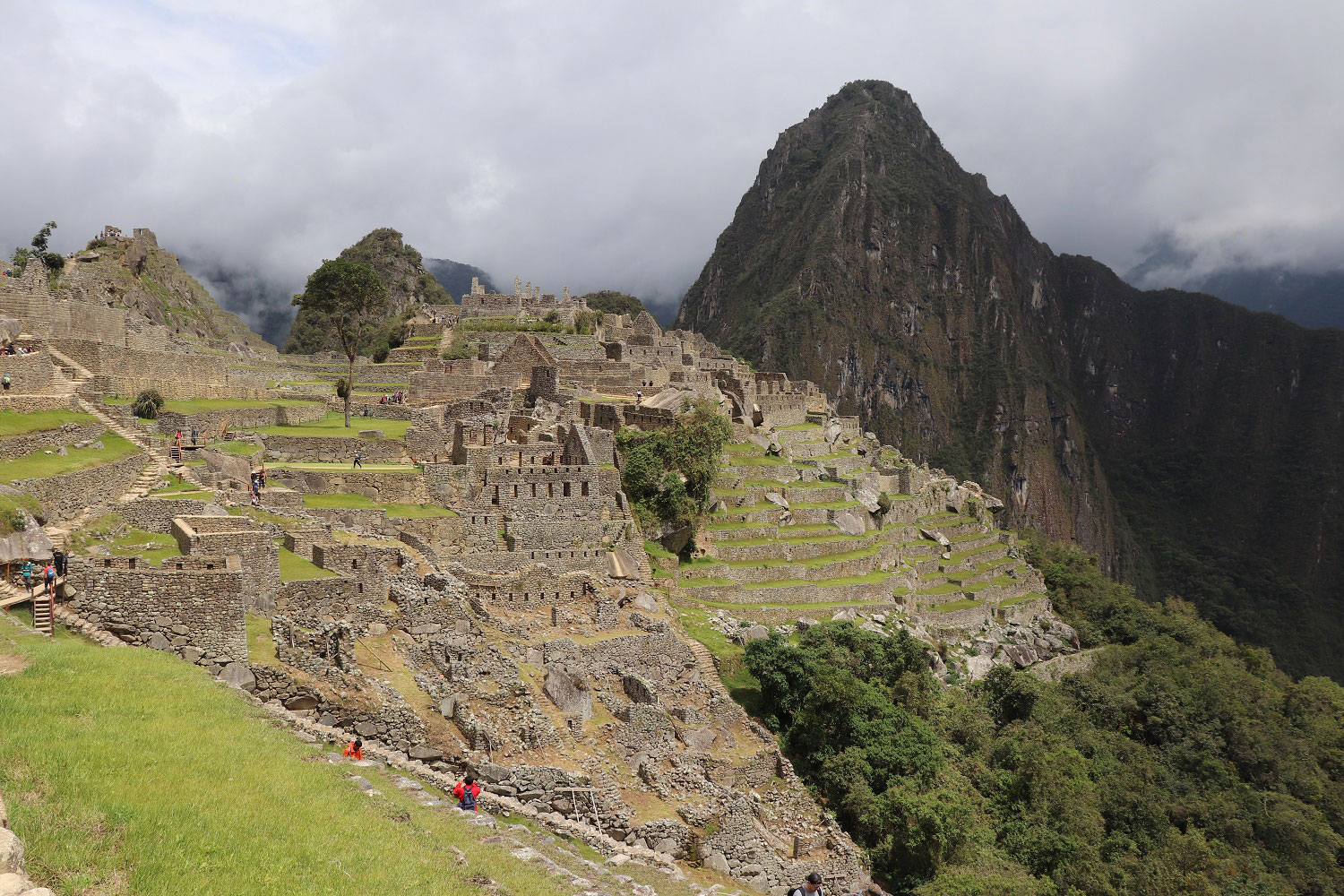 The city and its history are really misinterpreted. First of all, the city isn't ancient but was built in the mid-1400s by the Incas and it was actually never even completed or fully lived in. A lot of people imagine something like Pompeii, a city of two thousand years ago that was flourishing until it vanished under ash. Machu Picchu was intended to be a university-like campus* where scholars could study agriculture, astronomy, and more. Its location and soil made it ideal for these disciplines. When word of the Conquistadors got to the city, they actually fled so that the Spaniards wouldn't even know the city existed! What an interesting way to protect a city, and it pretty much worked. But it wasn't actually an established, working town when it was deserted – it was still a work in progress.
* There are lots of theories as to why Machu Picchu was built but this one is the one the locals have accepted.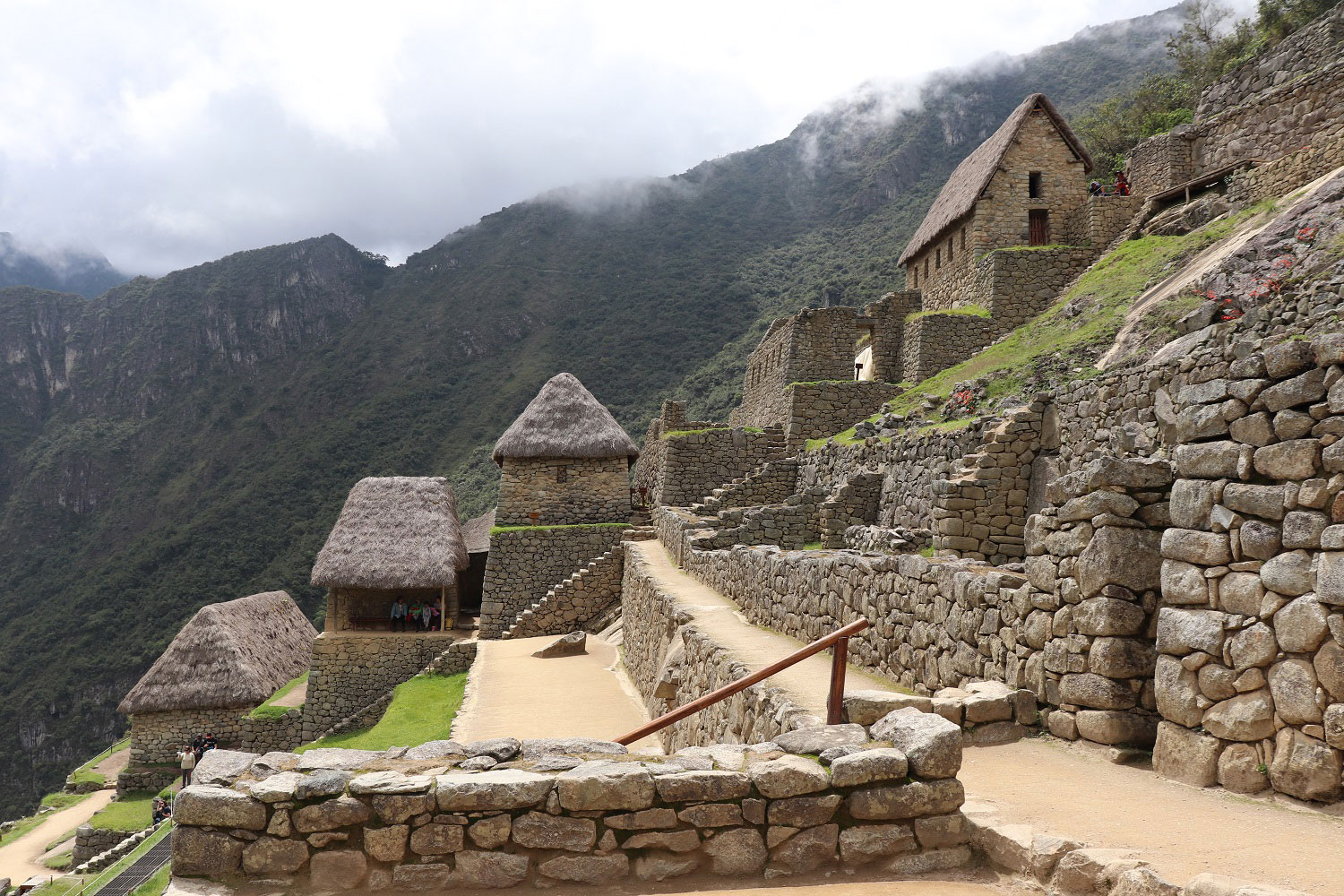 Also, Machu Picchu wasn't "found" by Hiram Bingham. The locals had known for centuries where Machu Picchu was and when Hiram Bingham came in search of it, they brought him right to it. From what I was told, a few people lived in the area and knew the aqueducts were still running and the structures were still intact. What Hiram Bingham did do, however, actually benefited the local people. He popularised the site as a tourist attraction – one of the seven wonders of the world – and it's brought Peru and its citizens a lot of money in tourism.
Visiting Machu Picchu Today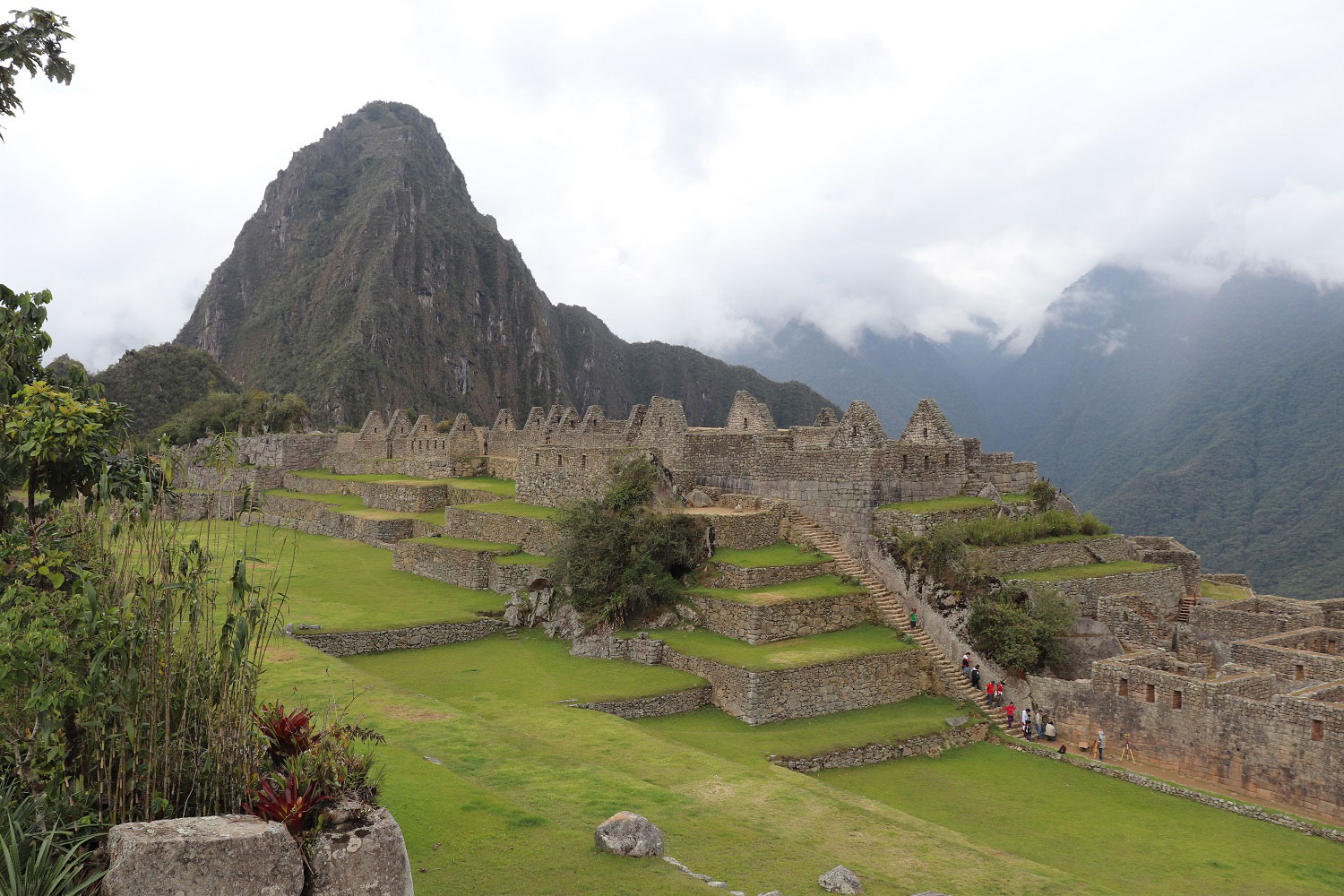 The structures are absolutely amazing and there are a tonne of them. Aside from missing roofs, a lot of the structures are still intact and it's like walking through an Incan village, which was a new experience for me. You can easily see how the city was laid out and a guided tour will tell you all about what the structures (and gardens!) were used for. They have a tonne of different temples and the architecture is a great sample of Incan engineering. The mountain views are absolutely spectacular, as well.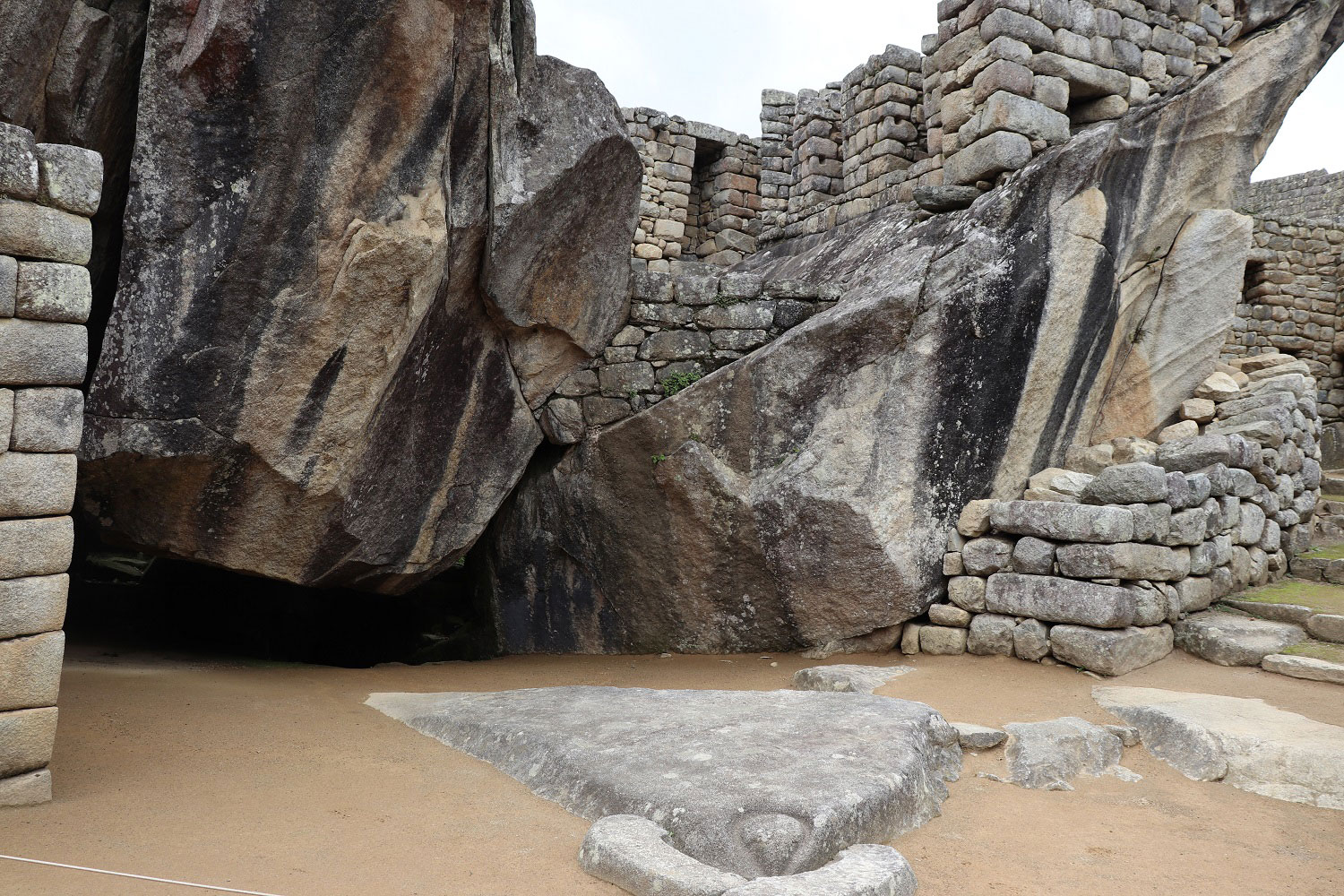 Condor Temple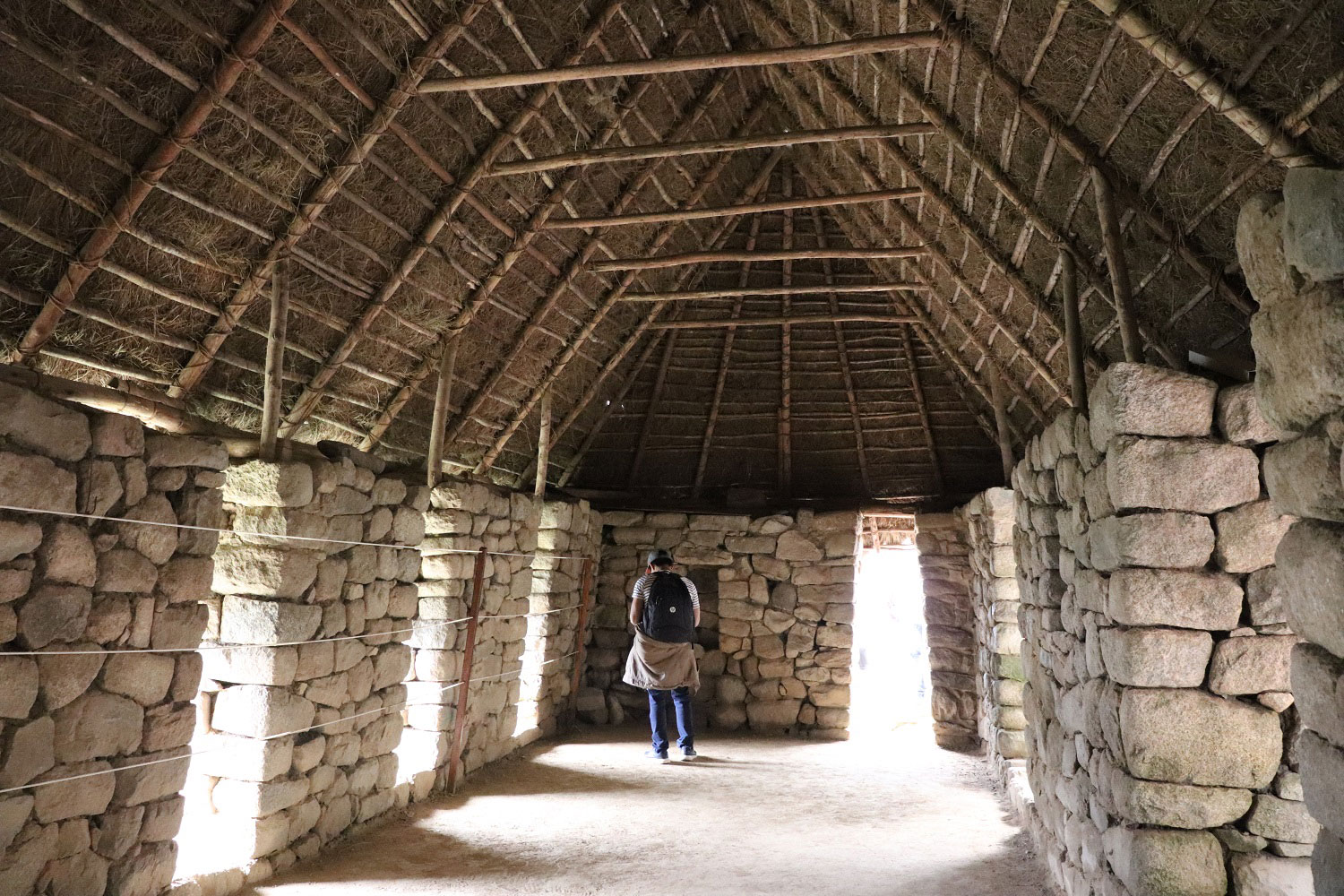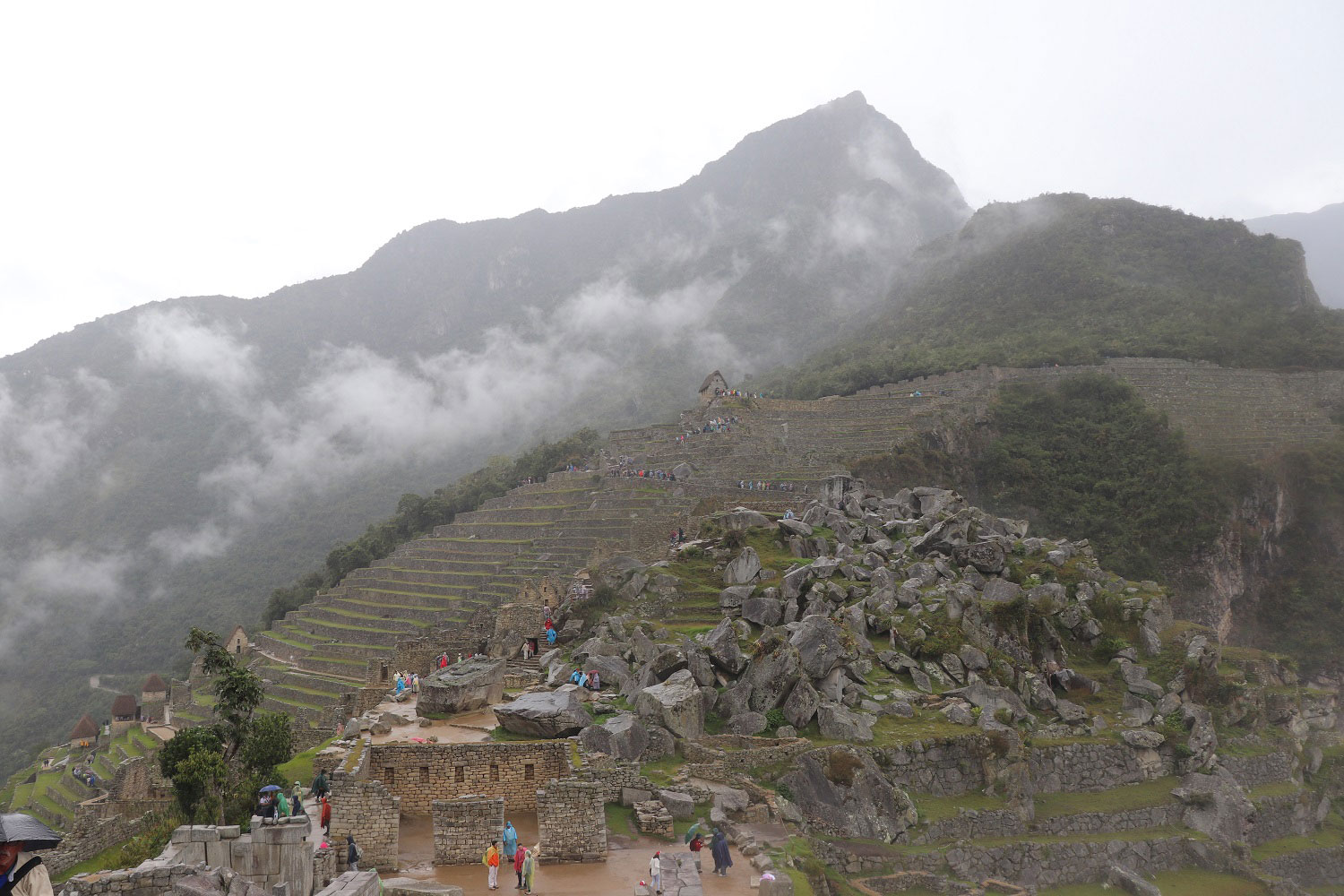 The stone quarry
While the city may not have tonnes of stories hidden in its walls, it does have a stone quarry from which all the stones in the city came from, and if you look, you can see differences between the structures that were completed and those that hadn't been completed or polished. It does tell you about a place that was being built before it was abandoned, and a place that could have been. It's a shame that the Spaniards had to come because this place could've grown to be something (more) amazing.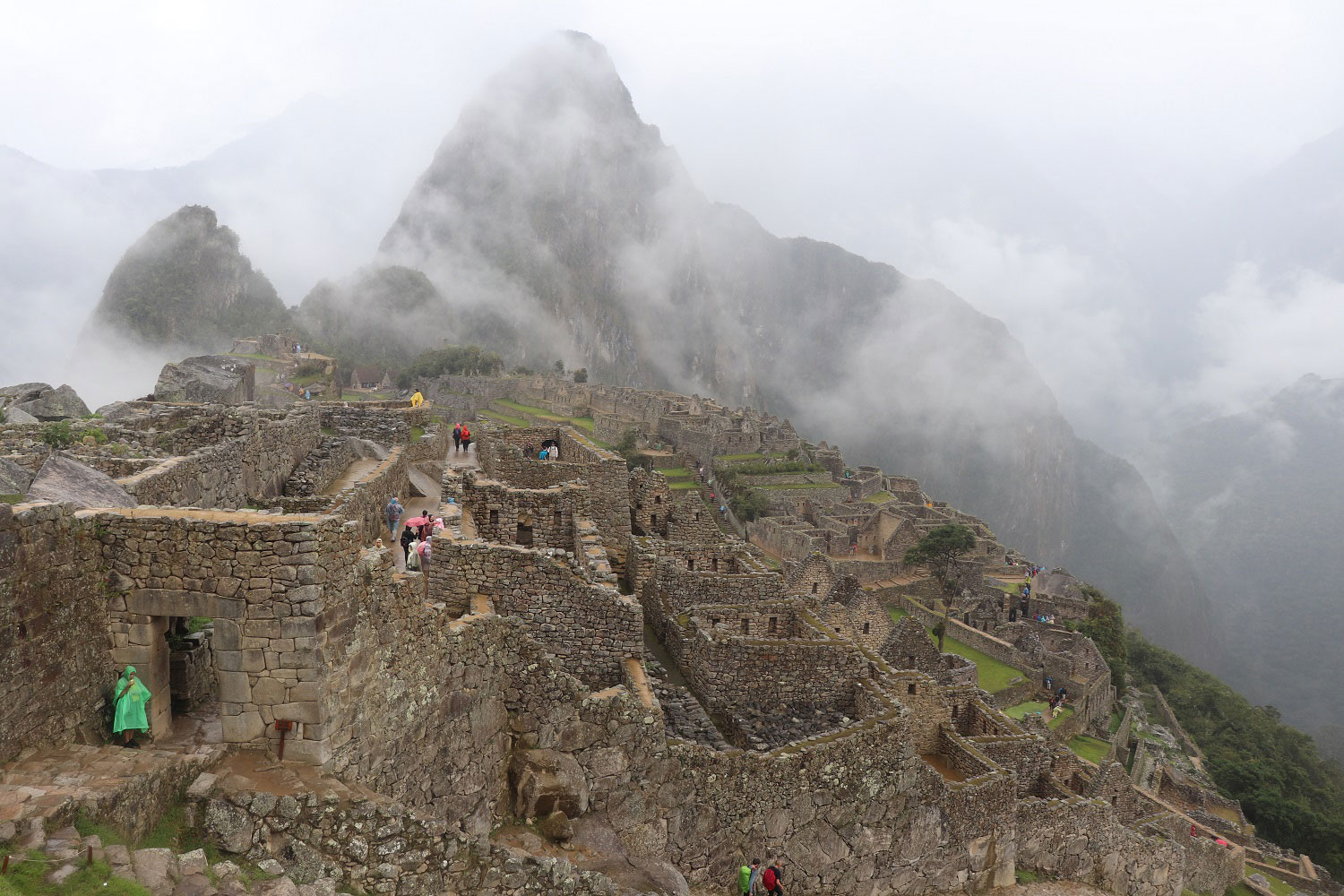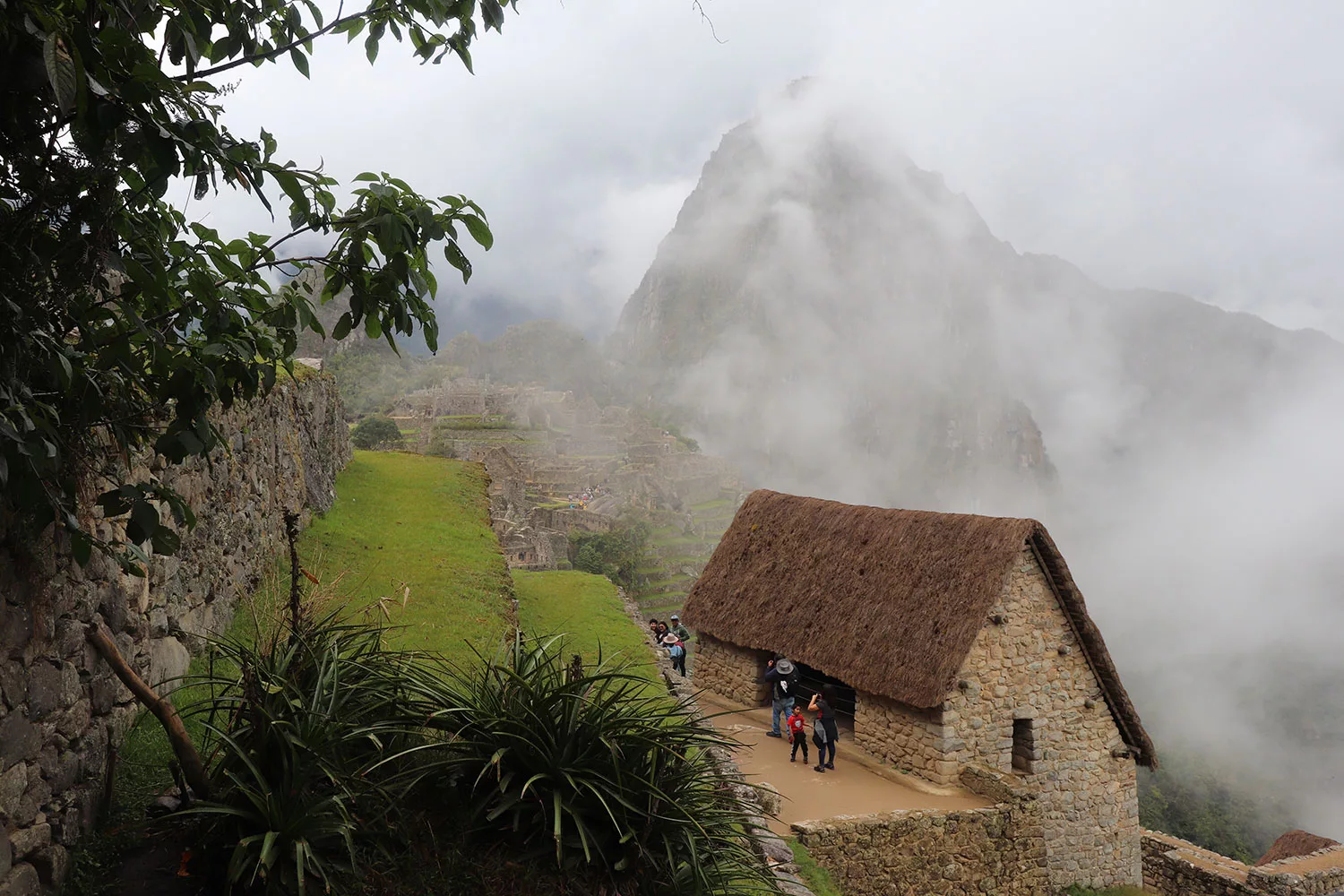 If the city alone doesn't spark your interest with its size and grandeur, the mountains certainly will. You can go up Machu Picchu Mountain and the Sun Gate or the mountain in all the famous pictures, Huayna Picchu. You can see spectacular foliage as well as views and even more remnants of a culture from several hundred years ago. The site also allows you to walk some of the Inca trail without having to walk the entire thing. Do note, however, that parts of the trail can be really dangerous. There are even guest books to keep track of everyone hiking in case something bad happens.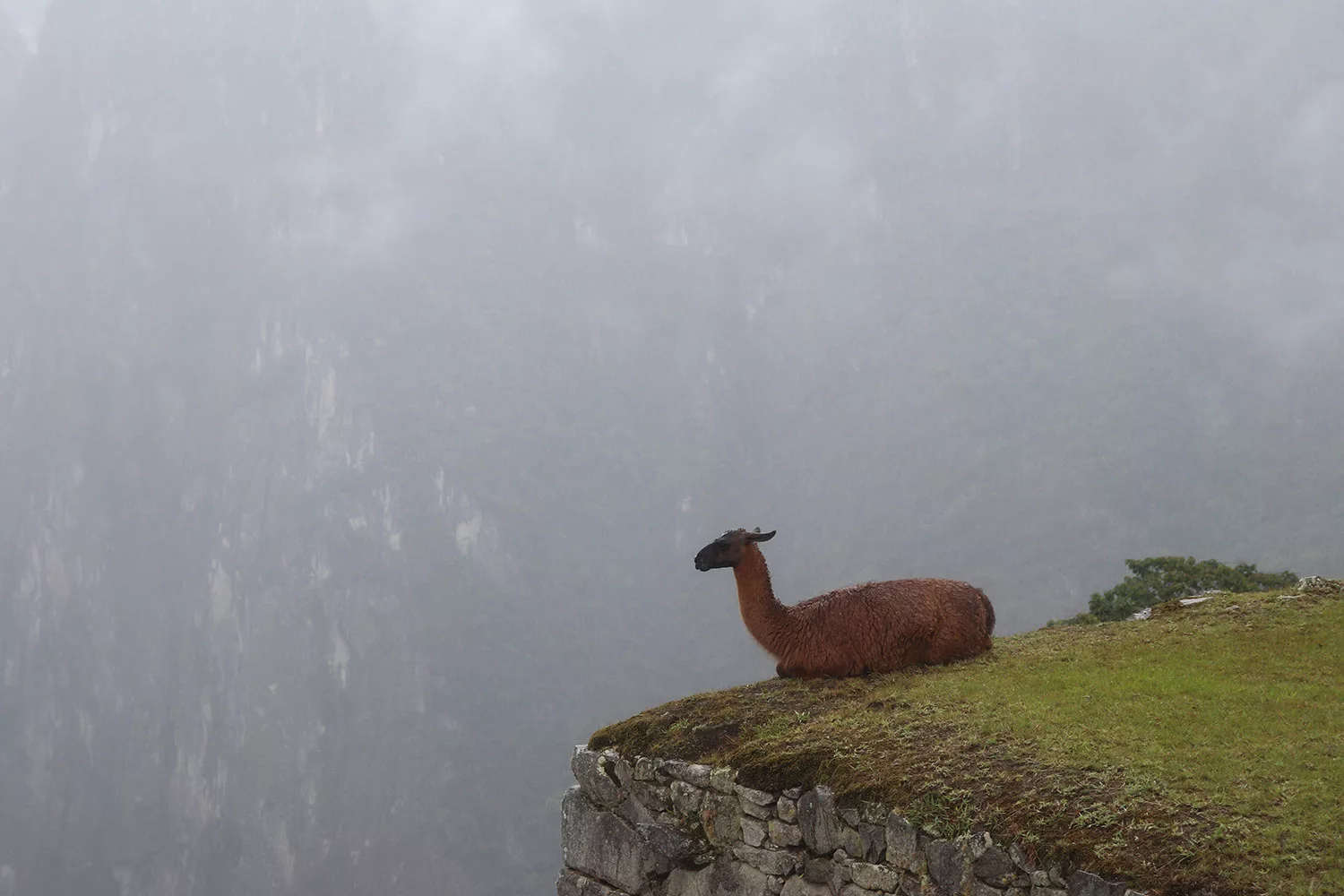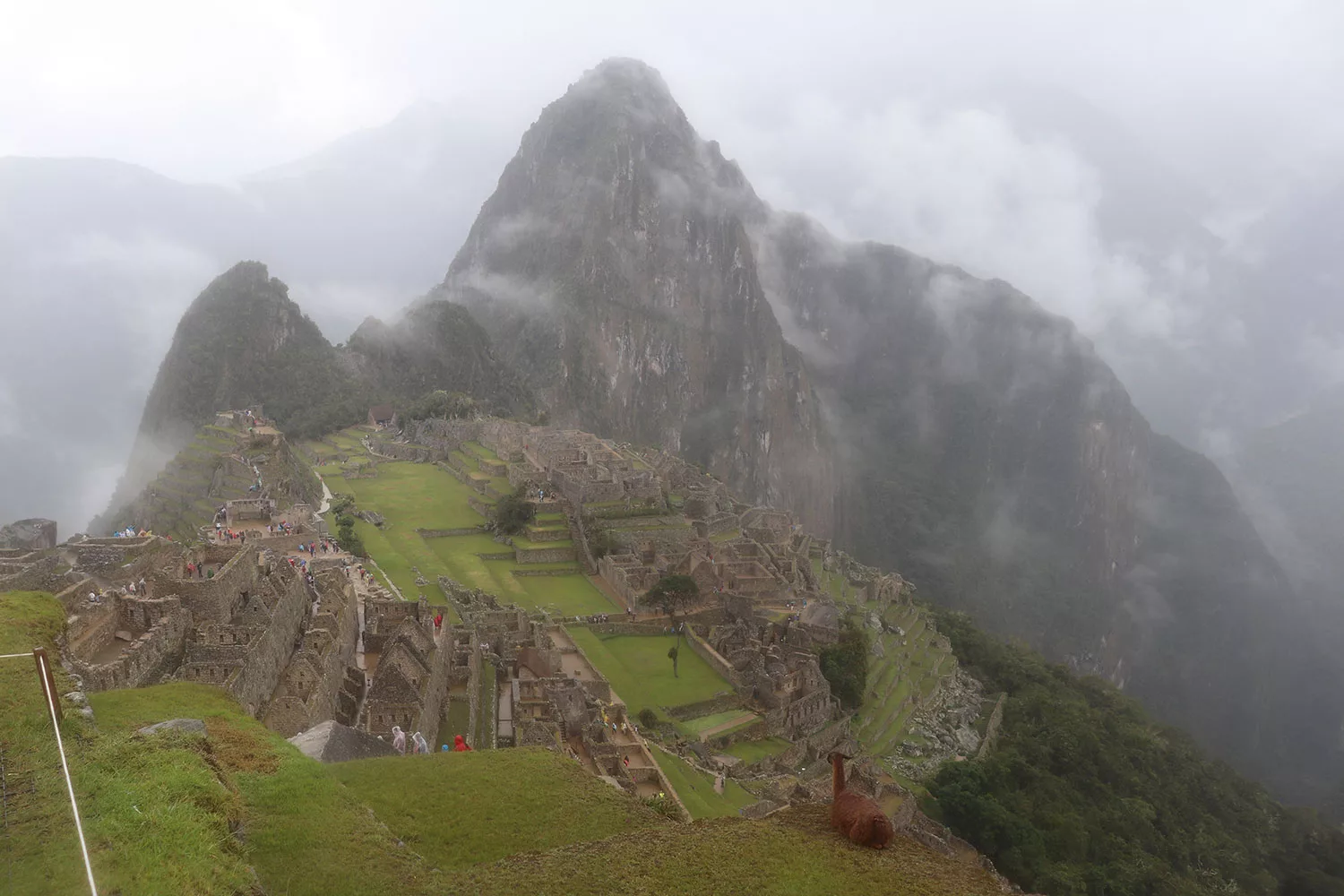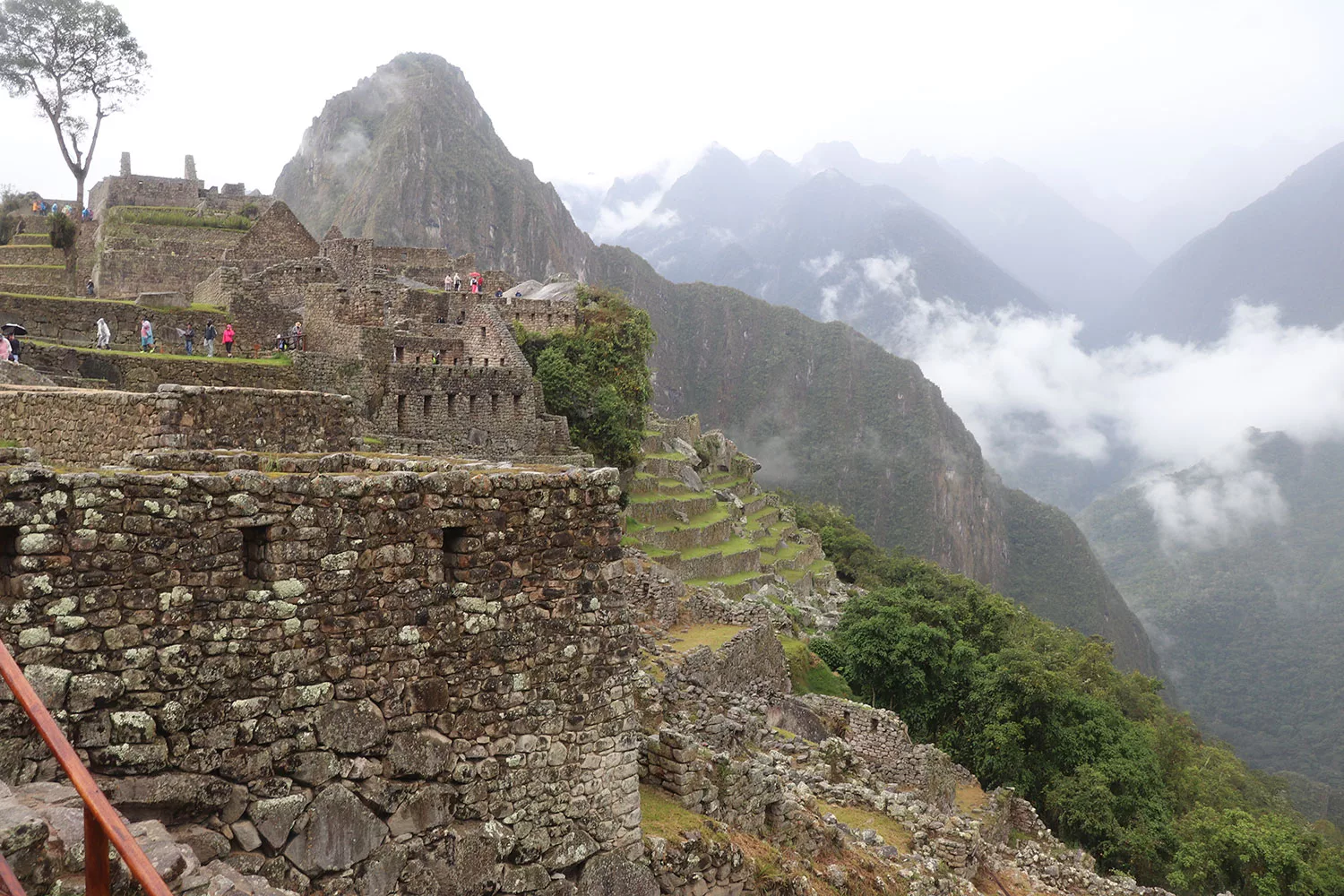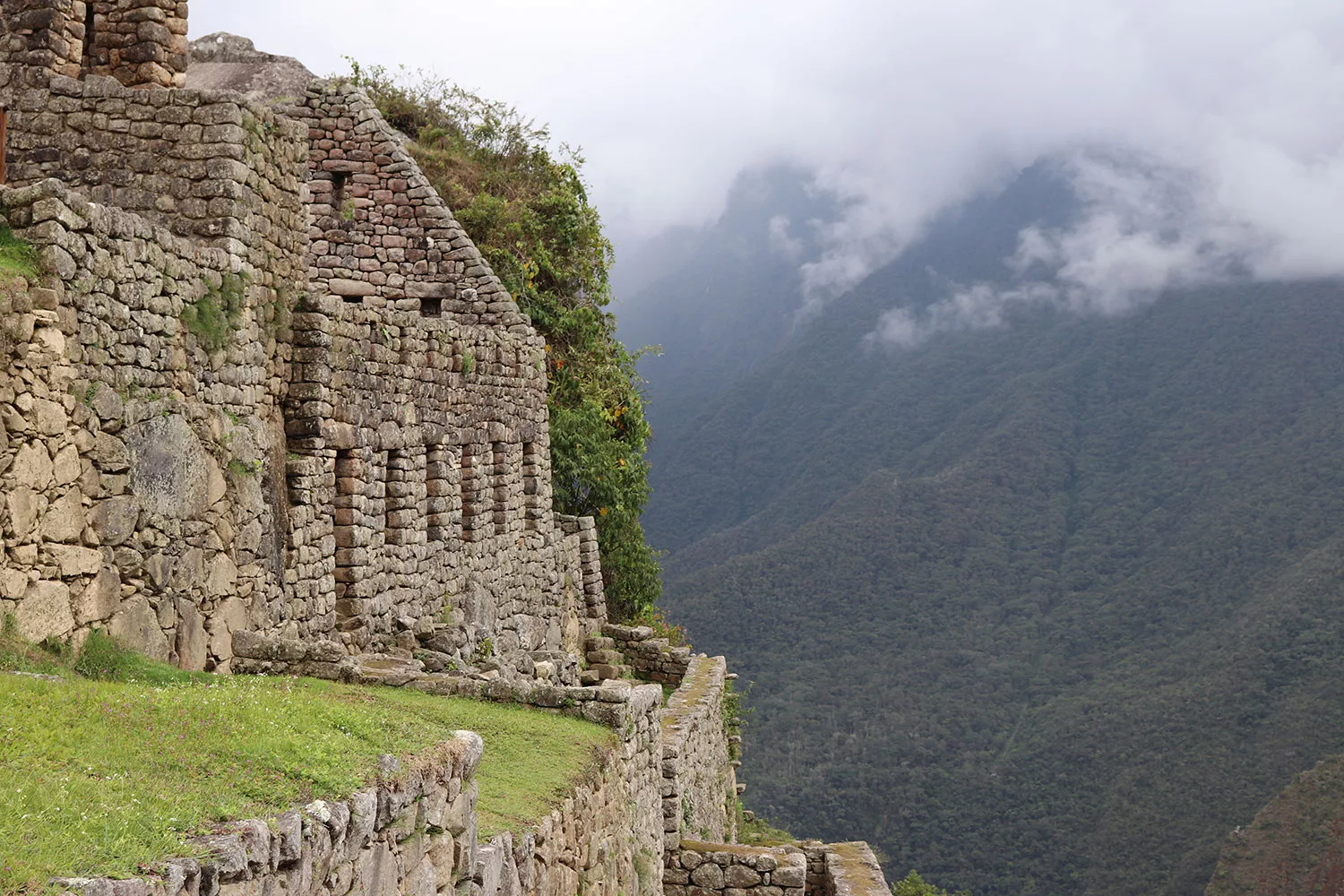 If you do opt to walk around the town, it is quite extensive. You'll need a few hours to explore that alone and a guide is very helpful to understanding what you're looking at. If you plan to do one of the hikes, each one takes several hours so you'll need to allot a whole day for each one, really. The size is something that surprised me when I visited, so definitely take it into account when you're making your plans.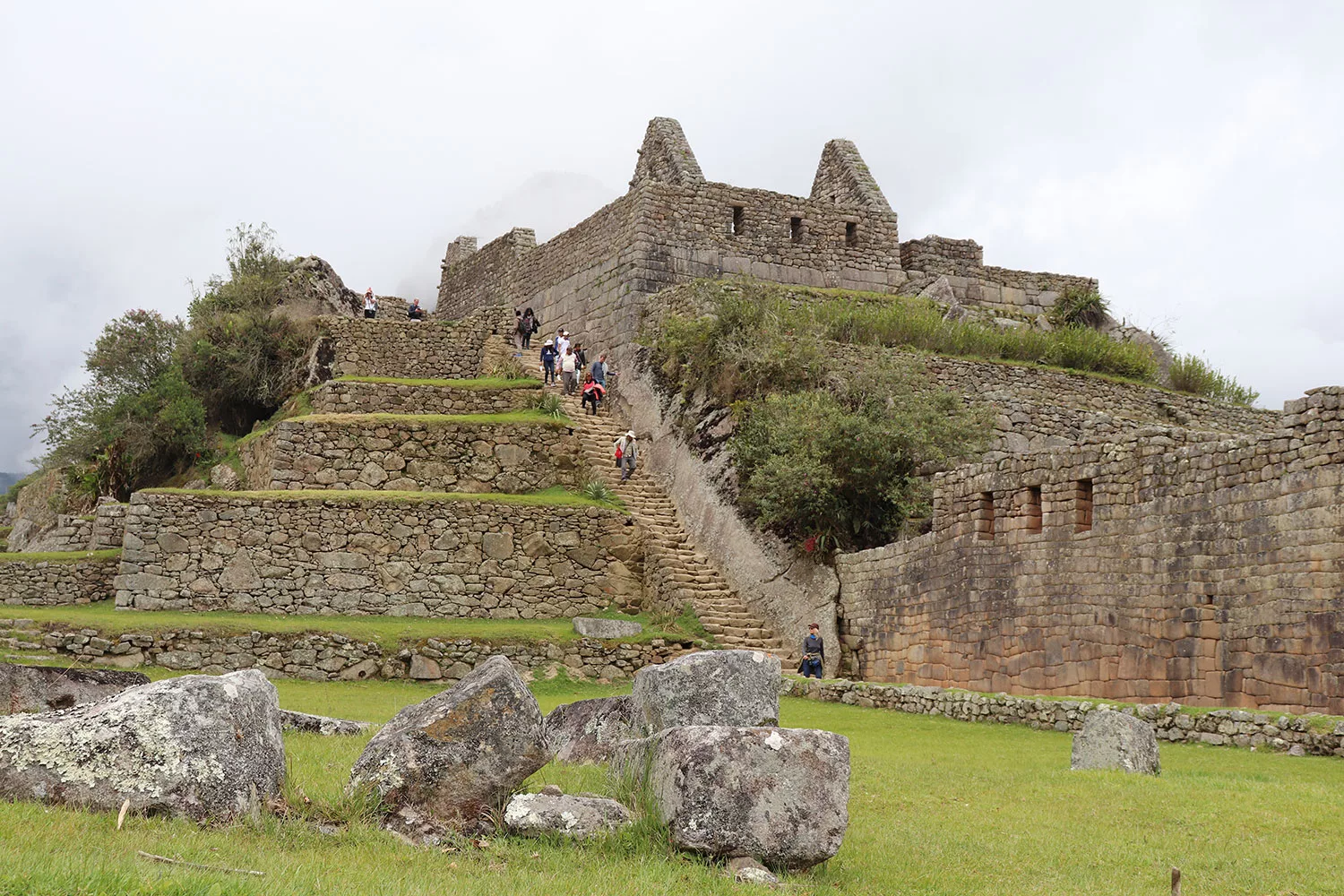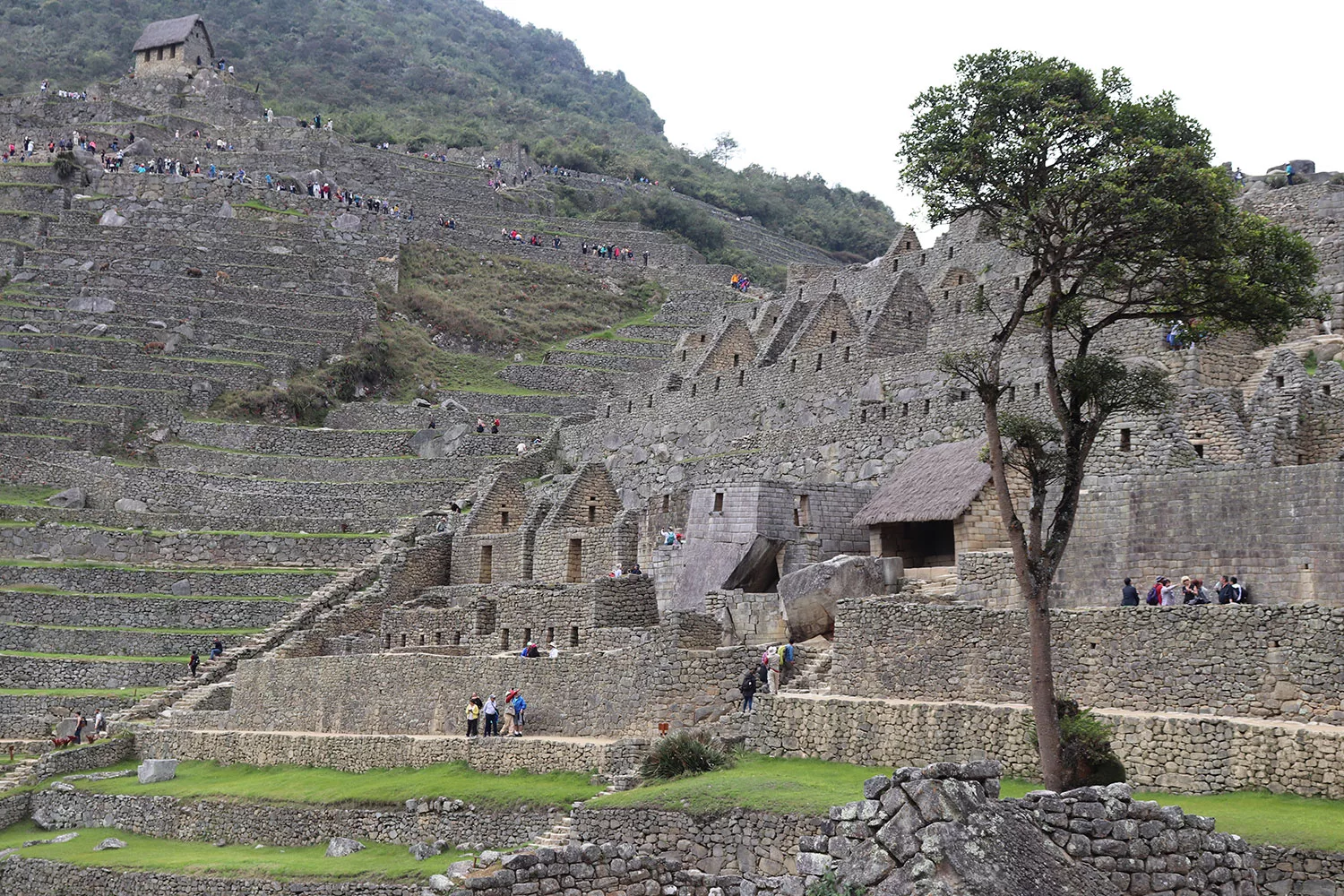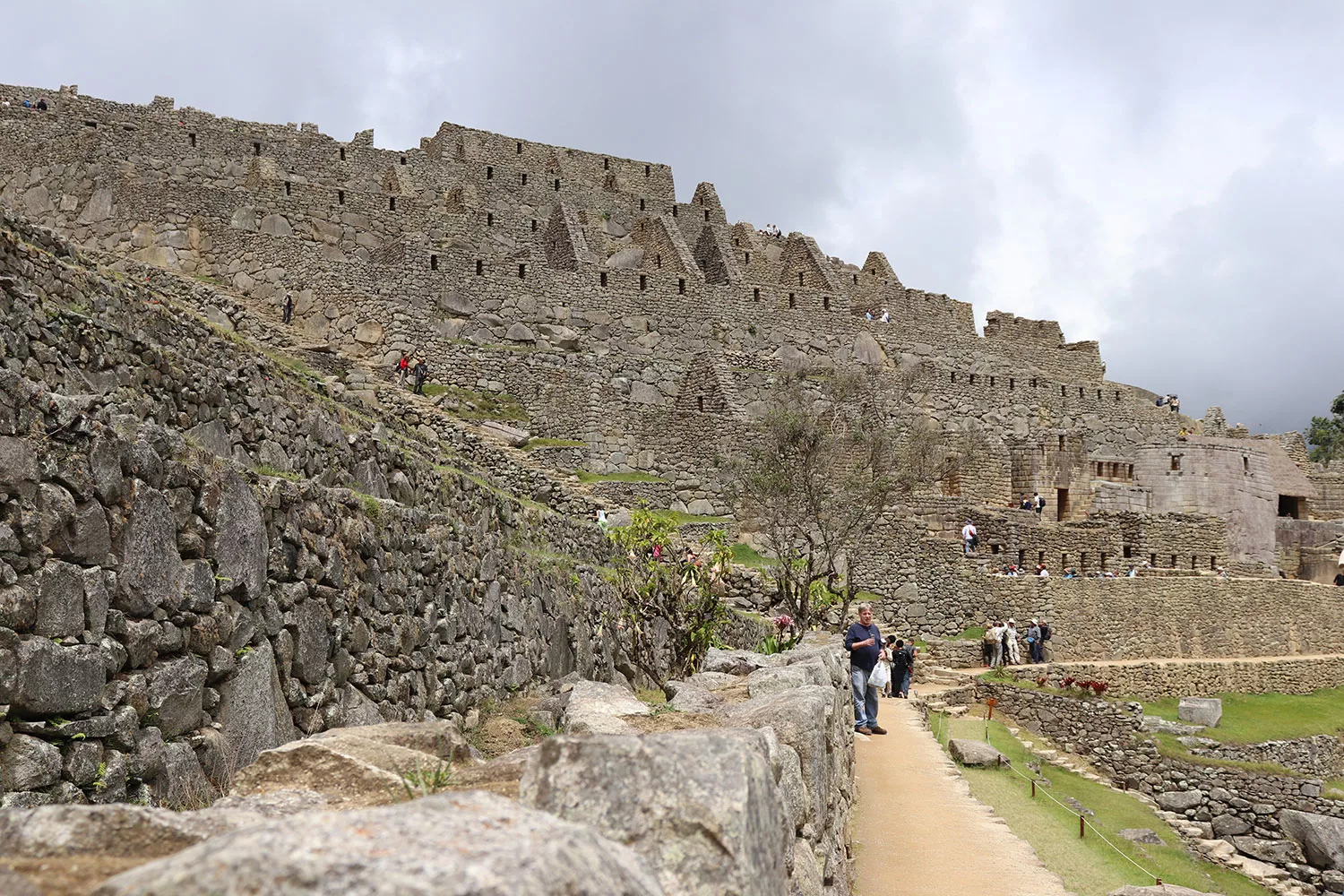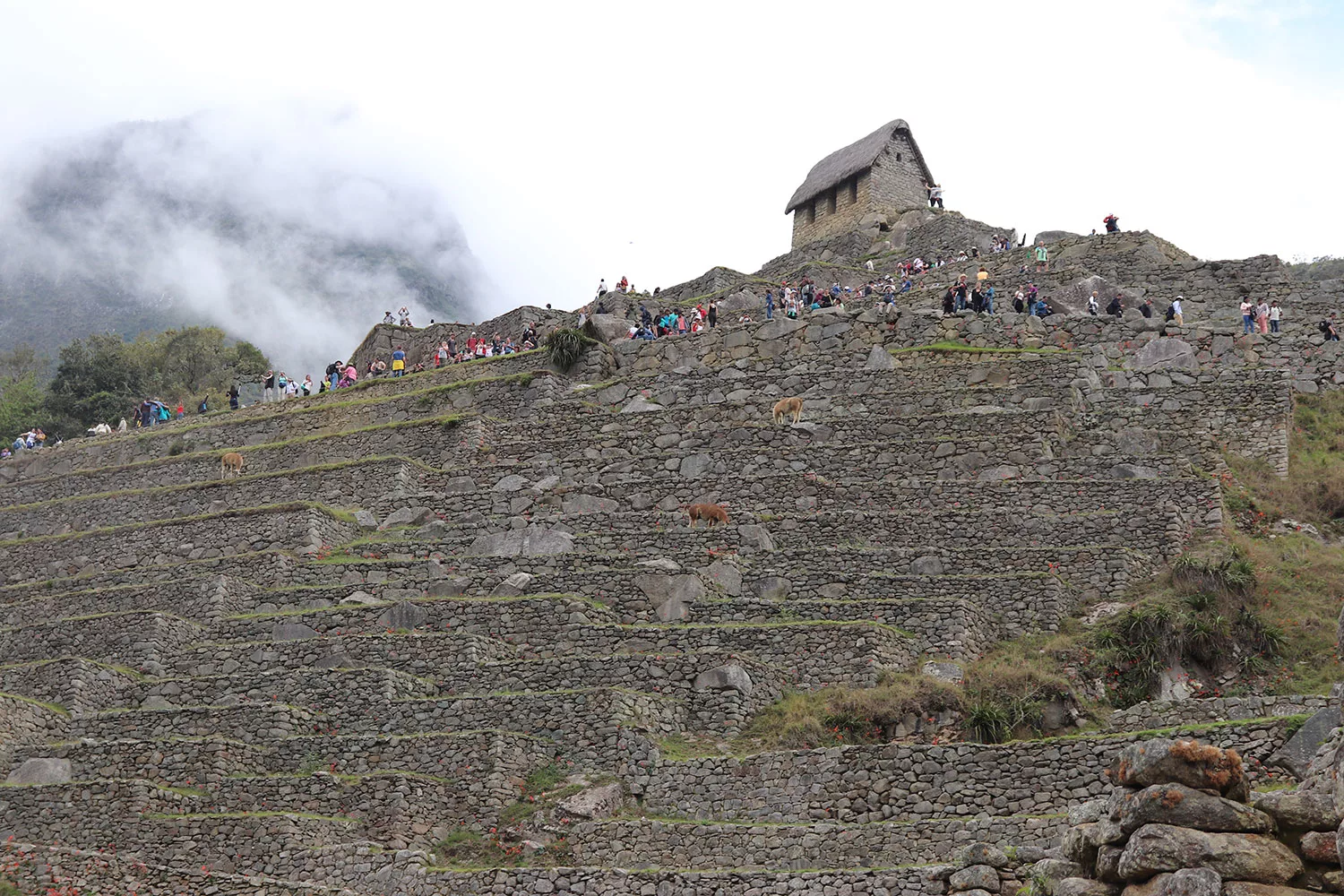 Some people think the site is overrated but I think that aside from its lack of exciting history, the site itself is an absolute splendor. What makes it stand out from other sites is its sheer size and location atop a mountain. Its isolation from developed towns makes it really ethereal. Some great testimony is from my uncle who thinks archaeological sites are "piles of rocks," but he said Machu Picchu was "actually interesting, more than a pile of rocks." So if you're someone like my uncle, Machu Picchu may still be enjoyable!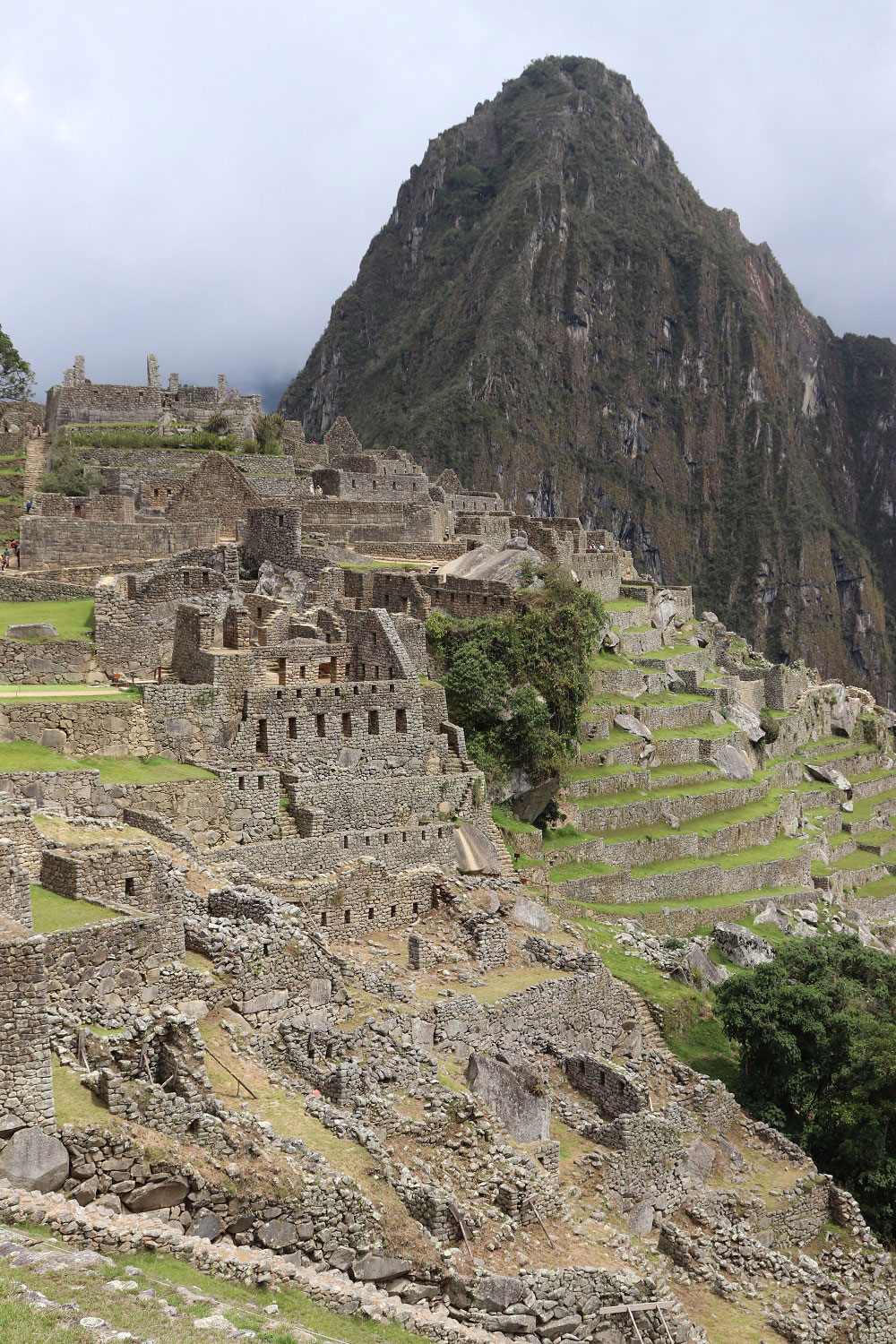 Getting to Machu Picchu & Tickets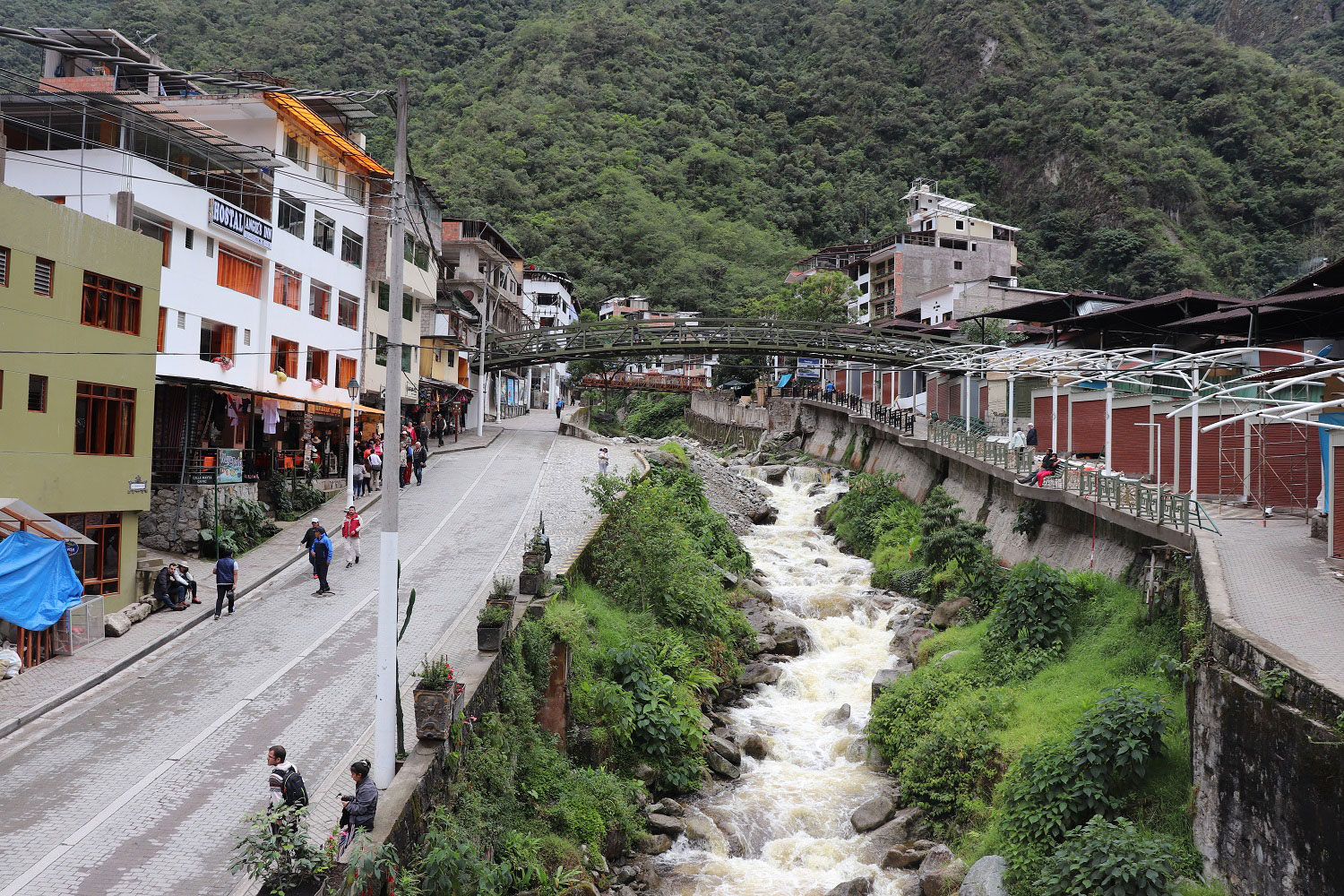 Aguas Calientes
This is so important because unlike a lot of tourist sites, tickets to Machu Picchu can sell out months in advance so it's important you plan ahead and book your tickets! We booked 4 months in advance but check as soon as you plan on going to make sure you can grab tickets. Also bring your passport since it's how you'll get in!
Of course, to avoid the hassle of planning your trip yourself, you can opt for a guided tour via Viator or GetYourGuide. I try not to do organised trips when I can avoid them, but you'll see below there are quite a few steps and things to buy in advance to get to the citadel. This can save you a lot of time and stress.
When I got to Machu Picchu, I immediately knew that I wanted to come back and hike the 4-day trail to get there. I've since had a lot of friends who've gone on the hike and none of them regretted it. The hike starts at Ollantaytambo and lasts about 3-4 days.
If you're not hiking the Inca trail to the citadel, you will need to buy train tickets from Ollantaytambo to Aguas Calientes (Machu Picchu town). Note that you will be leaving from Ollantaytambo, not Cusco, though the two are close together. I'd recommend getting to see the town and the ruins of Ollantaytambo while you're there, too, because the town is super pretty and the ruins look amazing!
From Aguas Calientes, you will need to take the bus to Machu Picchu, which is about half an hour up mountain. You can walk it if you want, but that will take a lot of time and energy. Plus the road is very steep on the sides and not very wide. I'd recommend booking your tickets in advance to avoid lines on your actual visiting day. There's a lot of accommodation in Aguas Calientes if you want to sleep there before or after your trip. There's a market and some restaurants there, as well. It's a sleepy town so you can get some rest before resuming your tour of Peru.
You need to have your ticket to Machu Picchu ready. Even if you're hiking the Inca trail and don't need a bus or train ticket, you'll still need to book a date for your Machu Picchu ticket, so plan accordingly. As I said, the best practice is to check when tickets will go on sale for your trip dates. The citadel itself deserves a few hours and you can also add extensions to Machu Pucchu Mountain or Huayna Picchu Mountain. Huayna Picchu is the mountain behind the structures in all the famous pictures, like you can see above. It also has some architecture, as well. You can go up Machu Picchu Mountain, which has the Sun Gate (entrance to the city). I didn't do either because of time but both looked amazing. Please by careful when on the mountain because it can get slippery and dangerous at parts.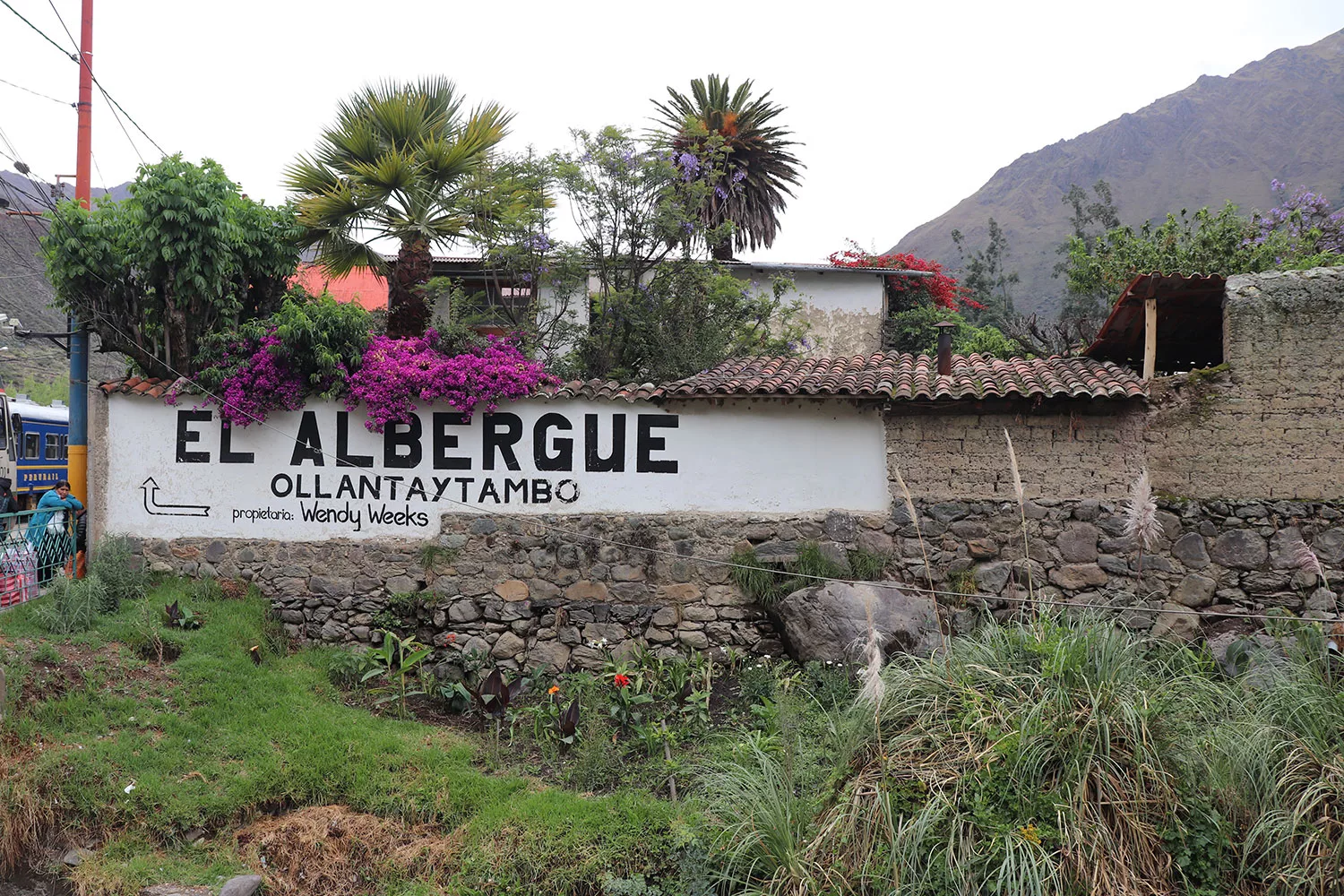 Make sure to plan what you want to do in advance and then buy your tickets accordingly. It's a bit of work but totally worth it!
Again, to recap:
Get your Machu Picchu ticket well in advance.
Make sure you can get from Cusco or wherever you're staying to Ollantaytambo.
Get your train tickets from Ollantaytambo to Aguas Calientes.
Get your bus tickets from Aguas Calientes to Machu Picchu.
I hope this guide helped you understand what to expect out of your trip to Machu Picchu. I highly recommend it as something to see and a place to hike.
One other note on Machu Picchu is that there is so much more to do in Peru. I have a few posts on some places I visited but there's still so much more to be seen in this lovely country. A lot of people go to Machu Picchu and leave but it's so much better to enjoy what the country has to offer while you're there.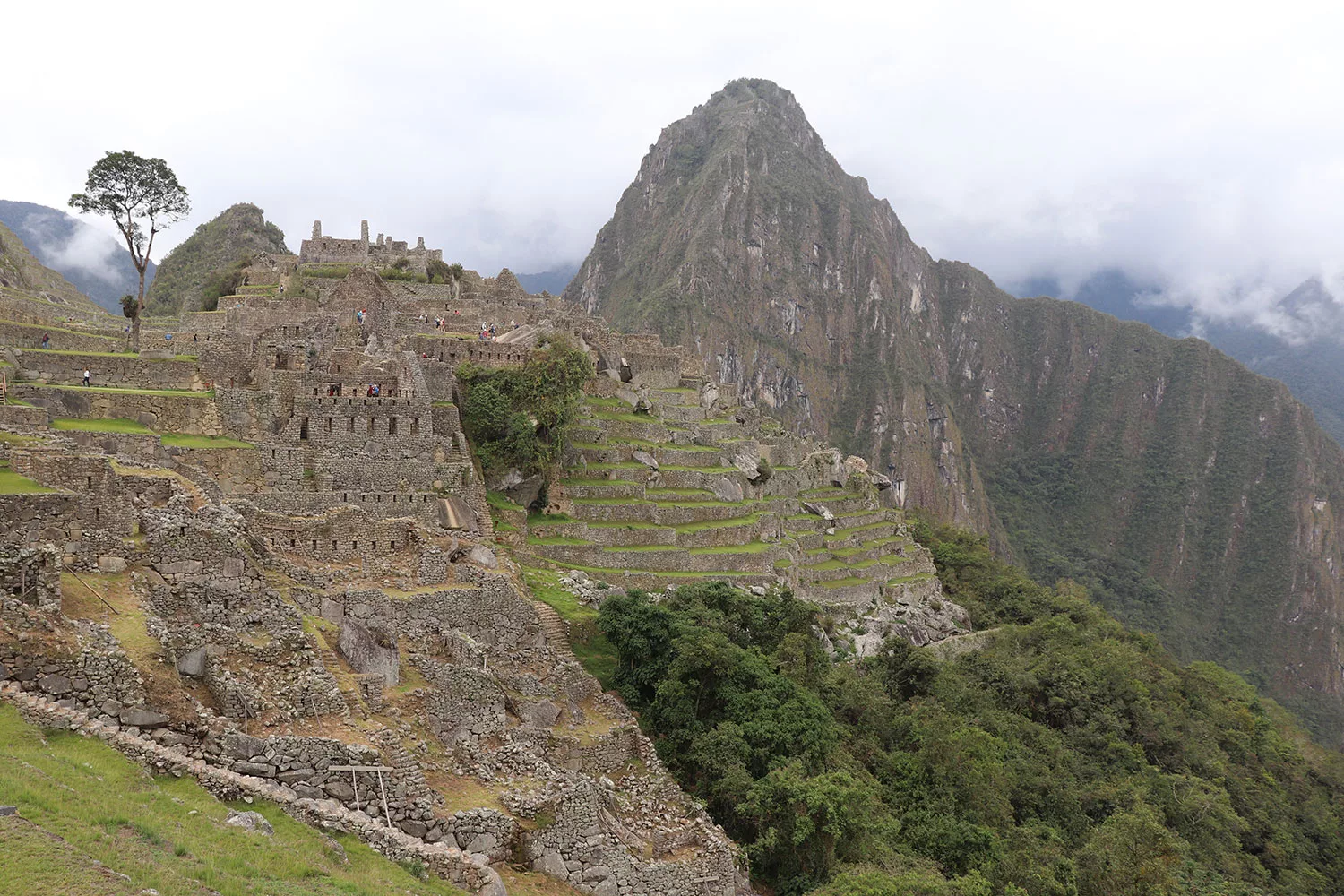 Have you ever been to Machu Picchu? What did you do? What did you think?
Pin This for Later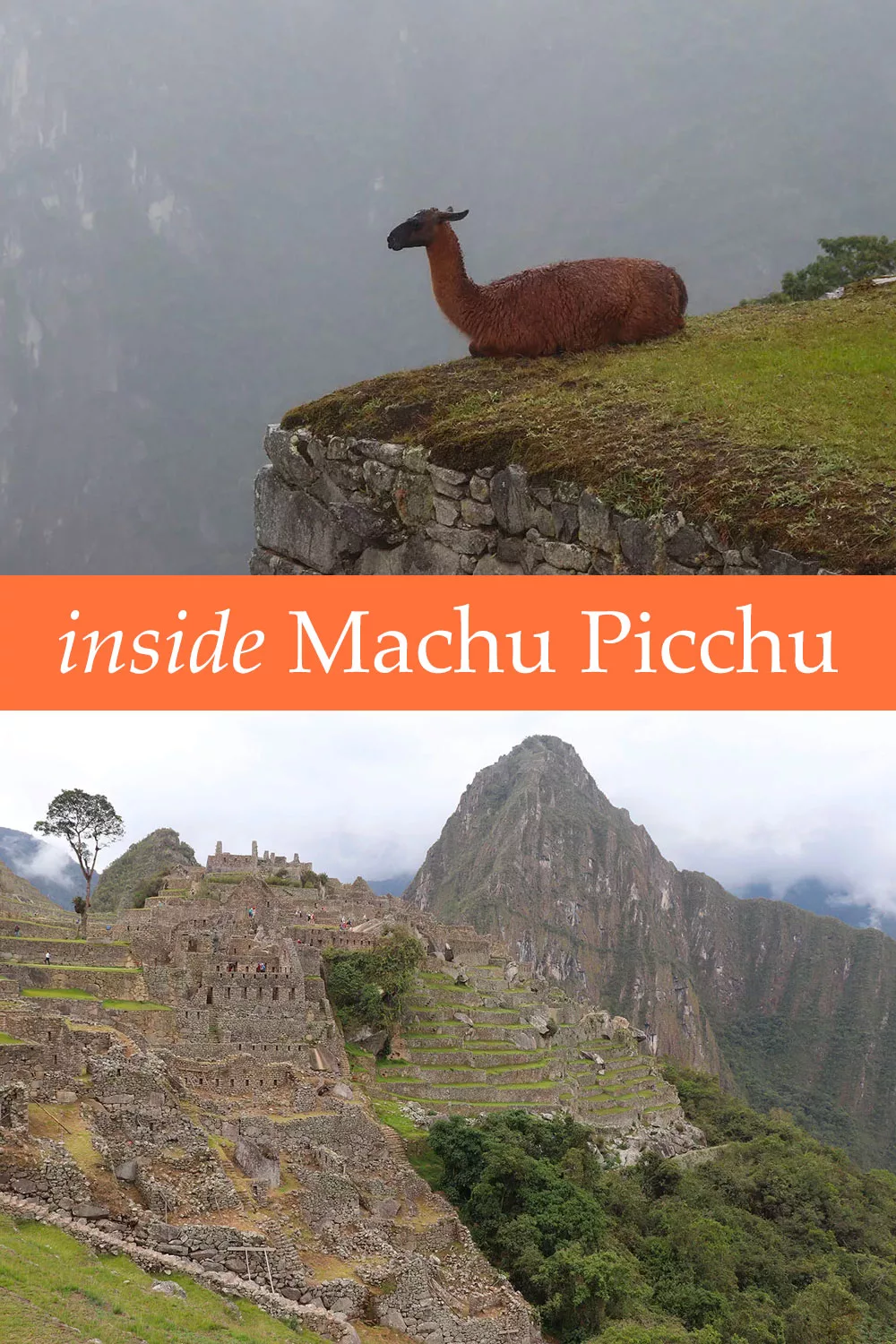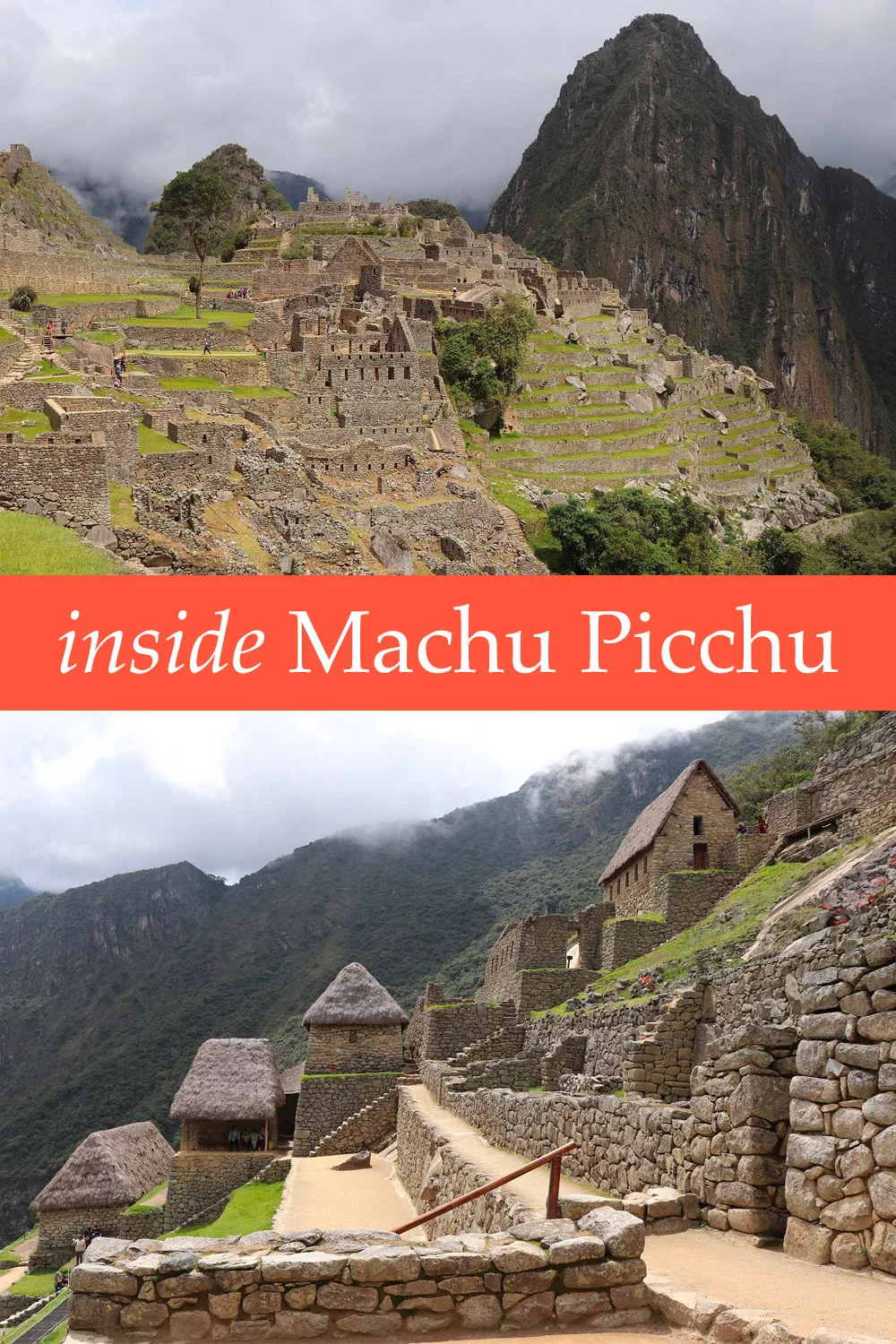 Please note that this post may contain affiliate links. These are at no additional cost to you but I receive a commission if you make a purchase through the link, and the commission helps me run my blog. Thanks for your support!
Tags:
machu picchu
,
peru
,
sacred valley
,
south america
Sharing is Caring
Want to support me?
Buy me a Coffee