The Medieval Town of Provins, France – Things to Do & Travel Guide
Originally published on Saturday, May 12, 2018
Y'all know I'm a sucker for medieval towns and the town of Provins, France, about an hour away from Paris by train, was one I definitely had to see. Provins is a medieval town that still has its preserved medieval walls. Because it sat at a crossroads for many trade routes, it became a location of several merchant fairs, for which it became famous. Today, not much has changed! It still has its medieval structures and it's modernly known for its medieval shows, especially The Eagles of the Ramparts, and they still have festivals and events to celebrate the heritage of this centuries-old town.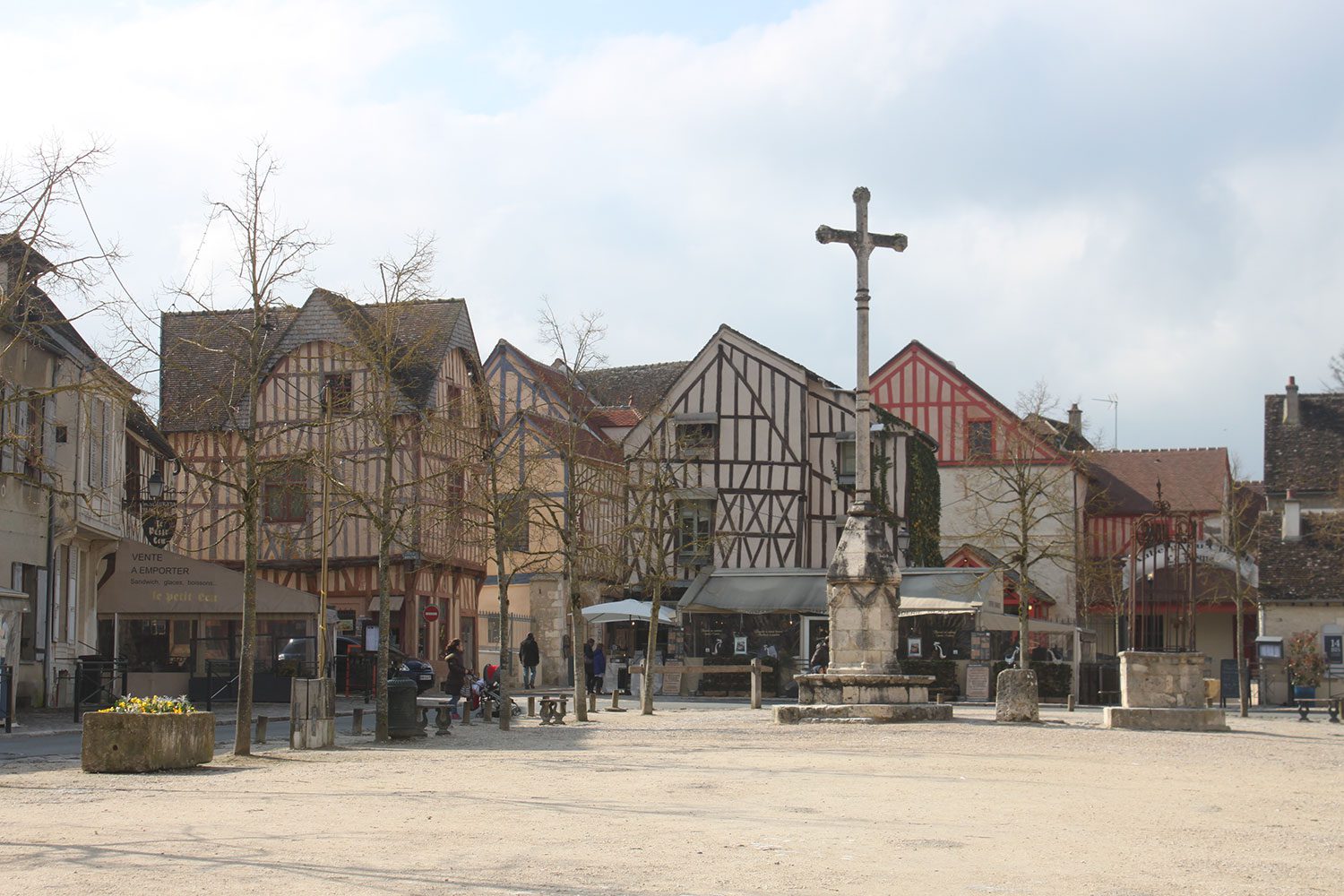 A History of Provins
Ruled by the Counts of Champagne, Provins came into prominence during the middle ages as its location was at a crossroads for trade routes. The city would hold international trade fairs twice a year, and each would last several weeks. This tradition continued for hundreds of years, from approximately the 11th to the 14th centuries. The fairs were the main focus of the city, which grew and developed around them. This sleepy town was actually once the third largest in the area. In 1314 the County of Champagne fell into ownership of King Philip IV, who heavily taxed the town and is residents. Only a few years later, the Provins fairs stopped and the city fell into steep decline.
The world has changed substantially since the 14th century but Provins has ultimately remained the same, making it one of the best preserved medieval towns and one of the most unique places in both France and Europe. Today the town is a UNESCO World Heritage Site.
Things to Do in Provins
The town is actually a lot bigger than it looks. It has a lower town, which is a very charming French town closer to the train station. This is the bigger part of town and also a bit more modern. It's also the more 'local' part of town and houses a lot of typical businesses. It retains a very medieval look with timber-frame buildings and it's really nice to walk through and perhaps get some chocolate or maybe a coffee.
Then there's the upper town, which is where the medieval stone walls are and where the fairs were held. Here, the buildings are still medieval but are made of both stone and timber-frame, with more of a cohesive town feeling. It is amazingly well preserved and an absolute gem. Today this is where a lot of the shows and activities take place, and where the tourism centre is. You can even dress up in medieval garb and have your photo taken if you wish. (Or you can come in your own garb.)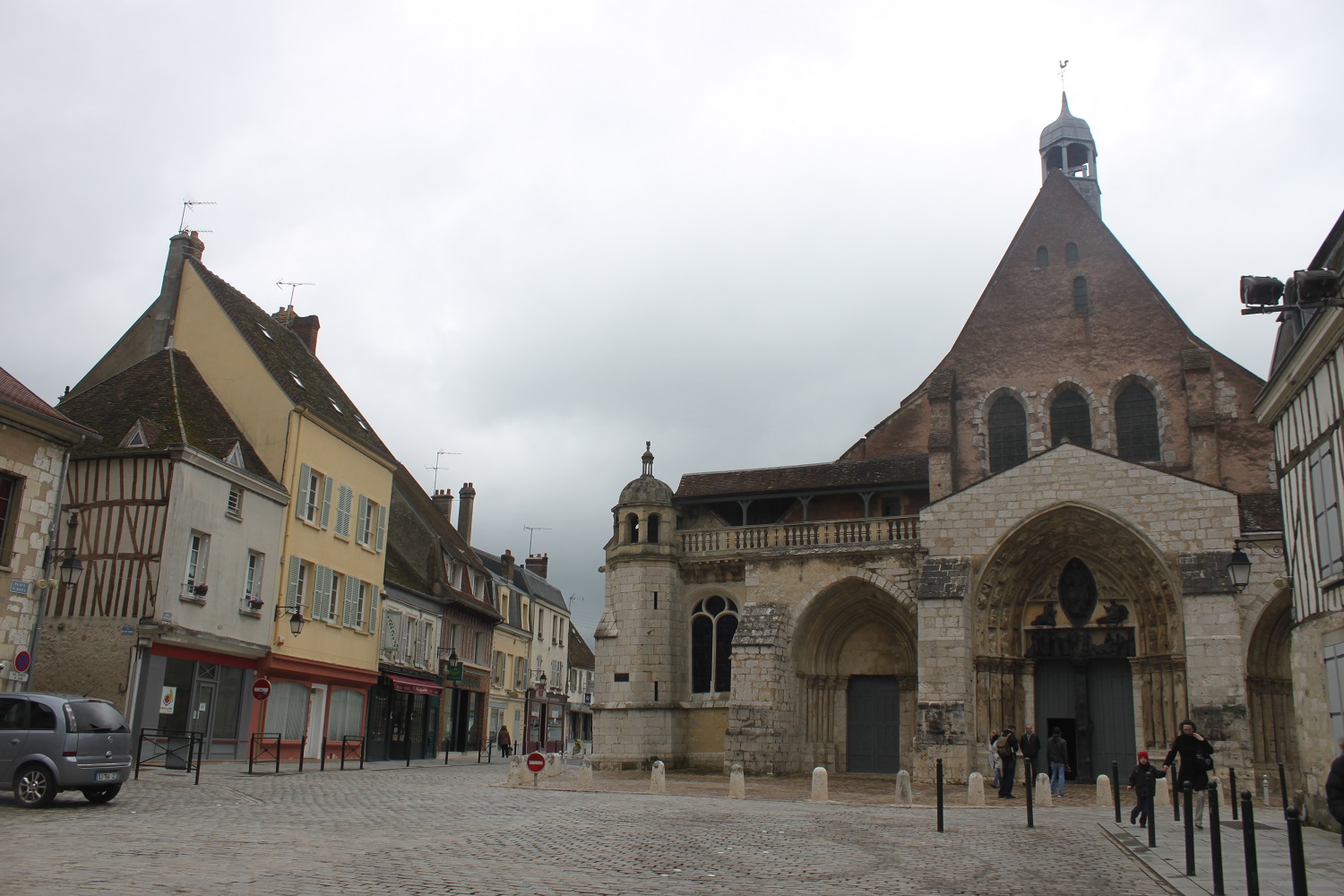 The Lower Town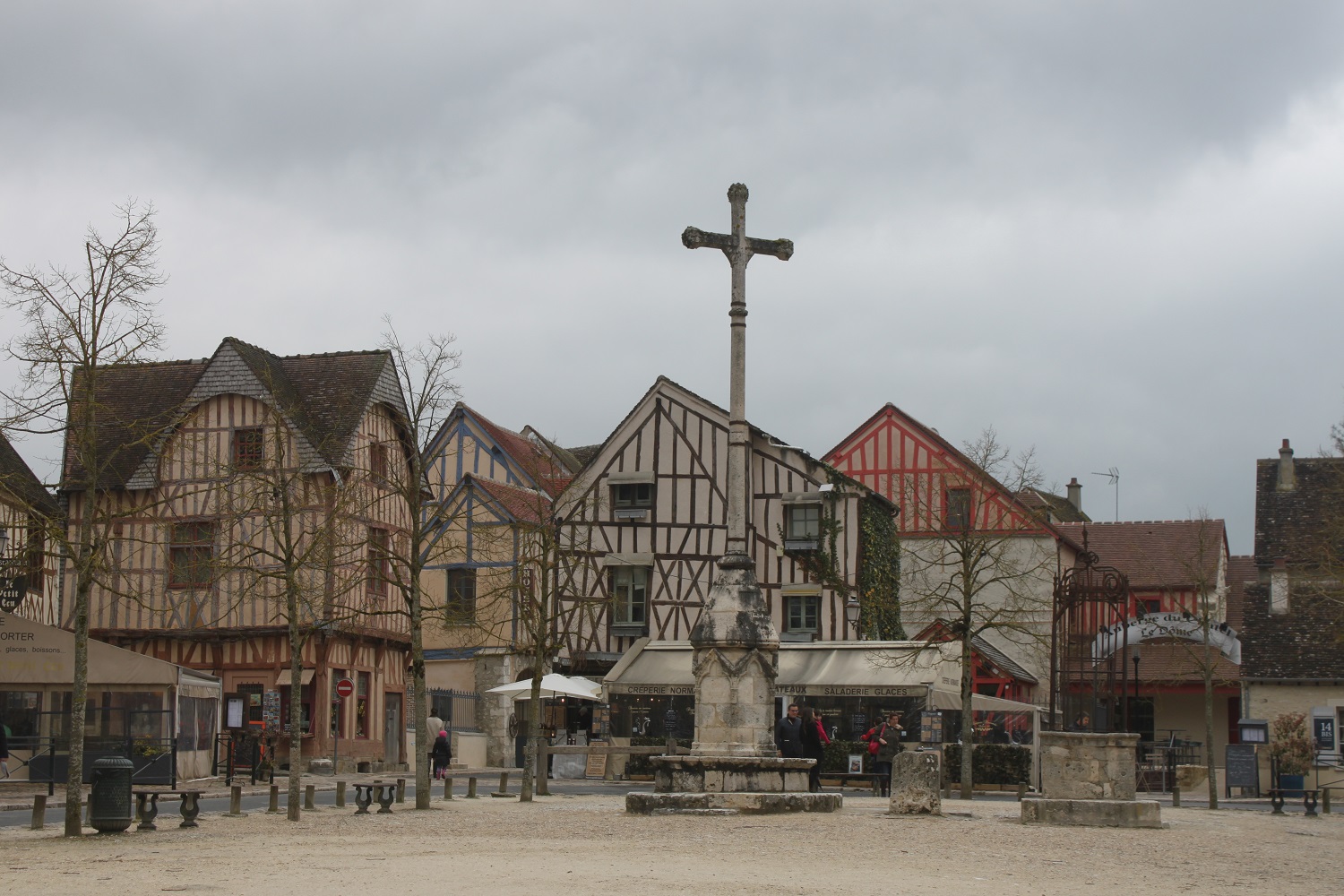 The Square in the Upper Town
You can easily explore the city walls and the gates at your leisure, which I think is one of the best parts. Provins is like an open-air museum. For a small fee, you can go inside the Caesar's Tower, the Tithe Barn (also called the Grange aux Dimes), Museum of Provins, and the Underground Galleries. They are small museums with information on the history of medieval Provins. Caesar's Tower was a keep and is now an iconic emblem of Provins, while the Tithe Barn was a store/house combination. The Museum of Provins is housed in the "Roman House" which is said to be the oldest residential building in Provins. The Underground Galleries were caves with varying purposes, including storage for the fairs. All four structures would've been in full use during Provins' height.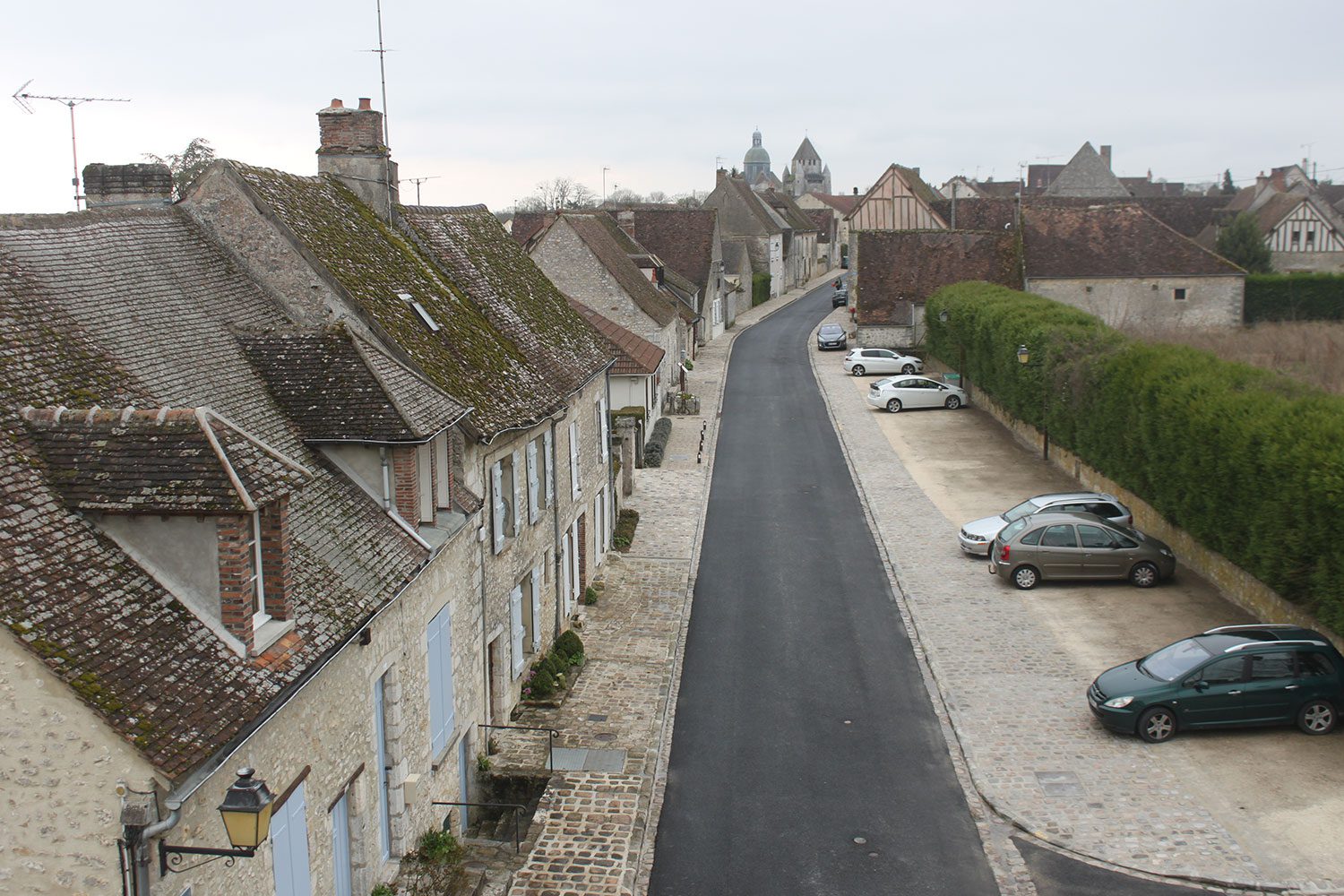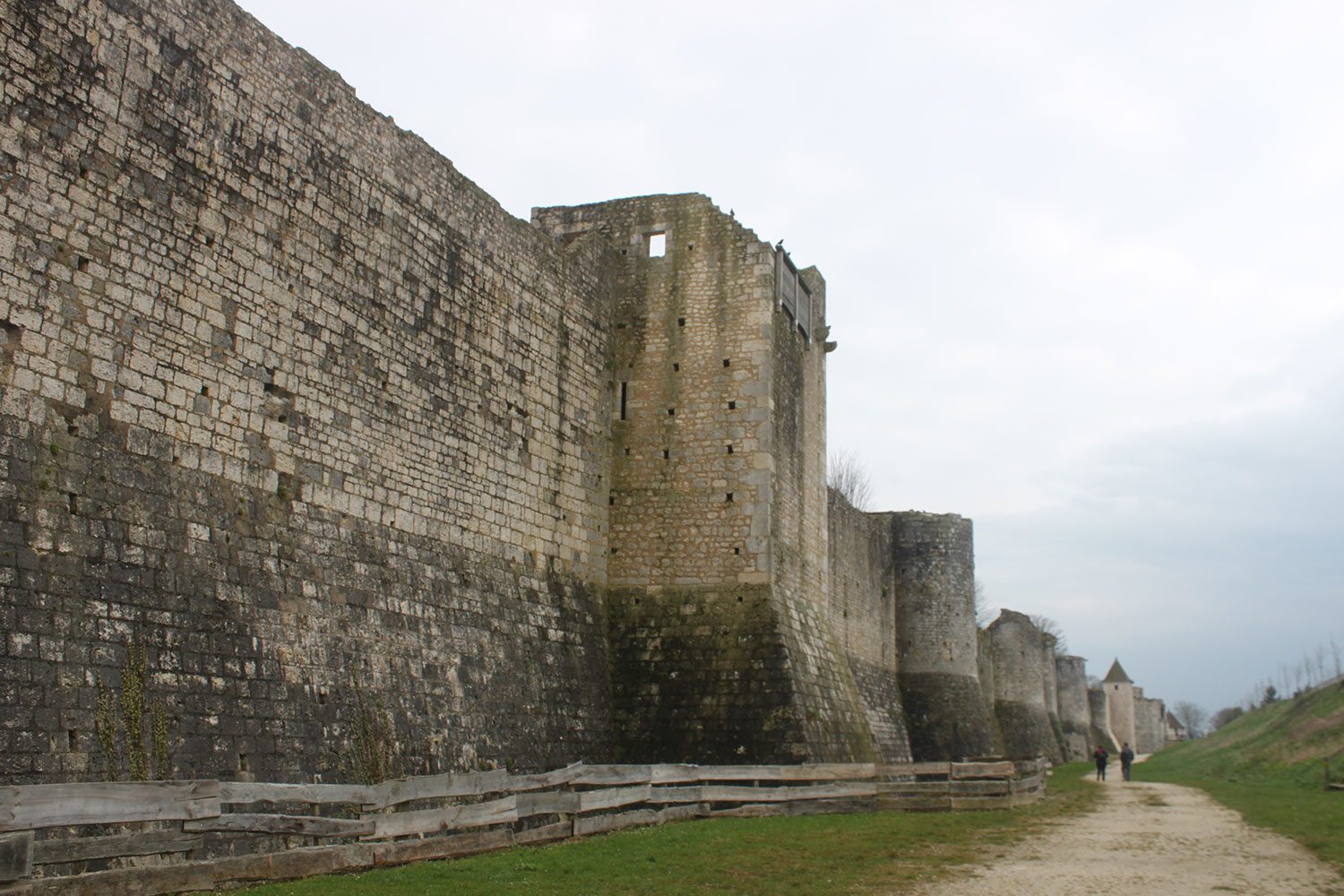 You can see from the people how tall the walls are.
However, exploring the city itself is a great way to spend the day. Because it is medieval and the city itself is quite large, there are a lot of different buildings and views to see in both the lower and upper towns, from churches to everyday houses to the impressive stone walls and gates. Be sure to check out the unique shops on la Rue de Jouy, some of which are underground. This is the main road of the Upper Town and leads to the city gate.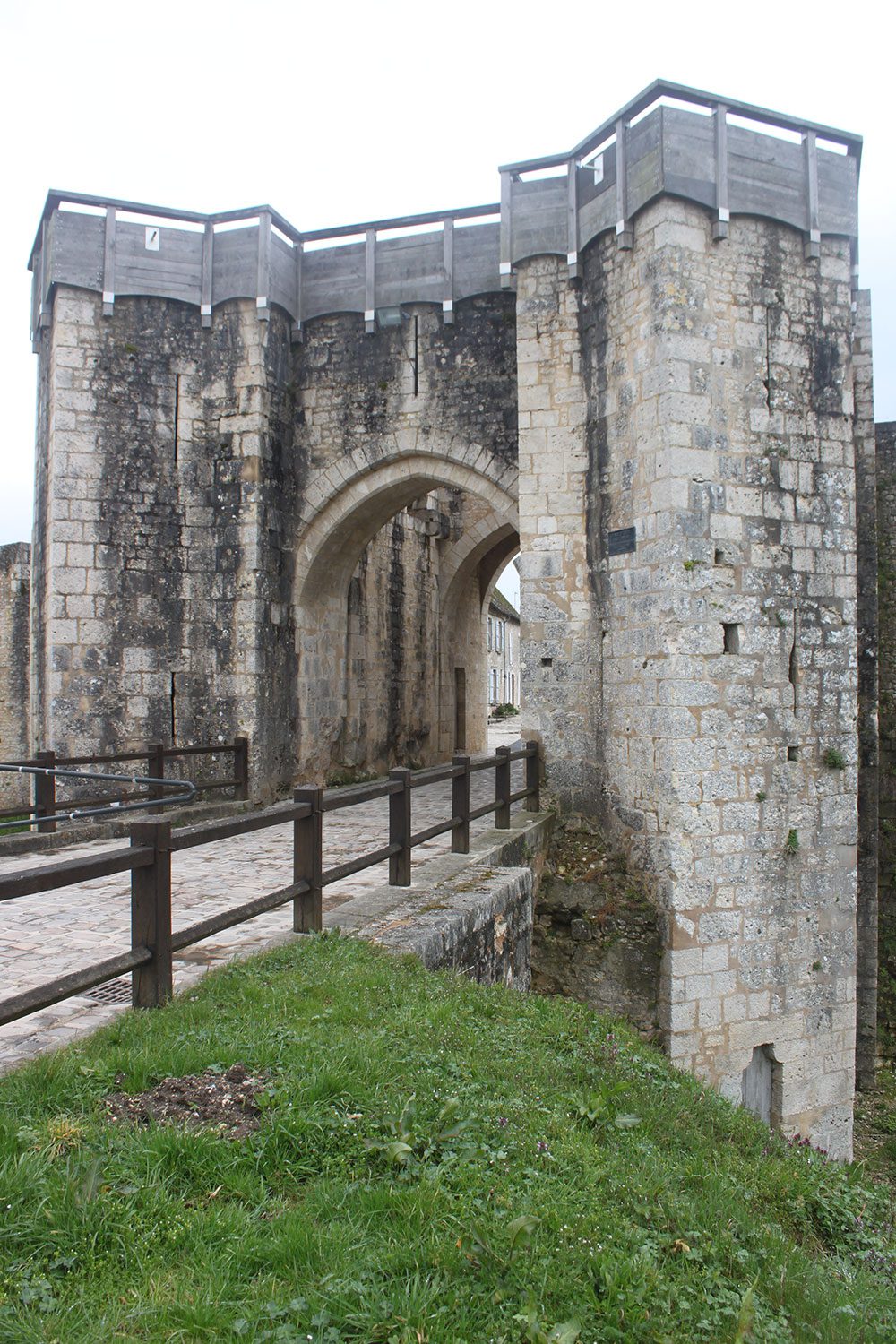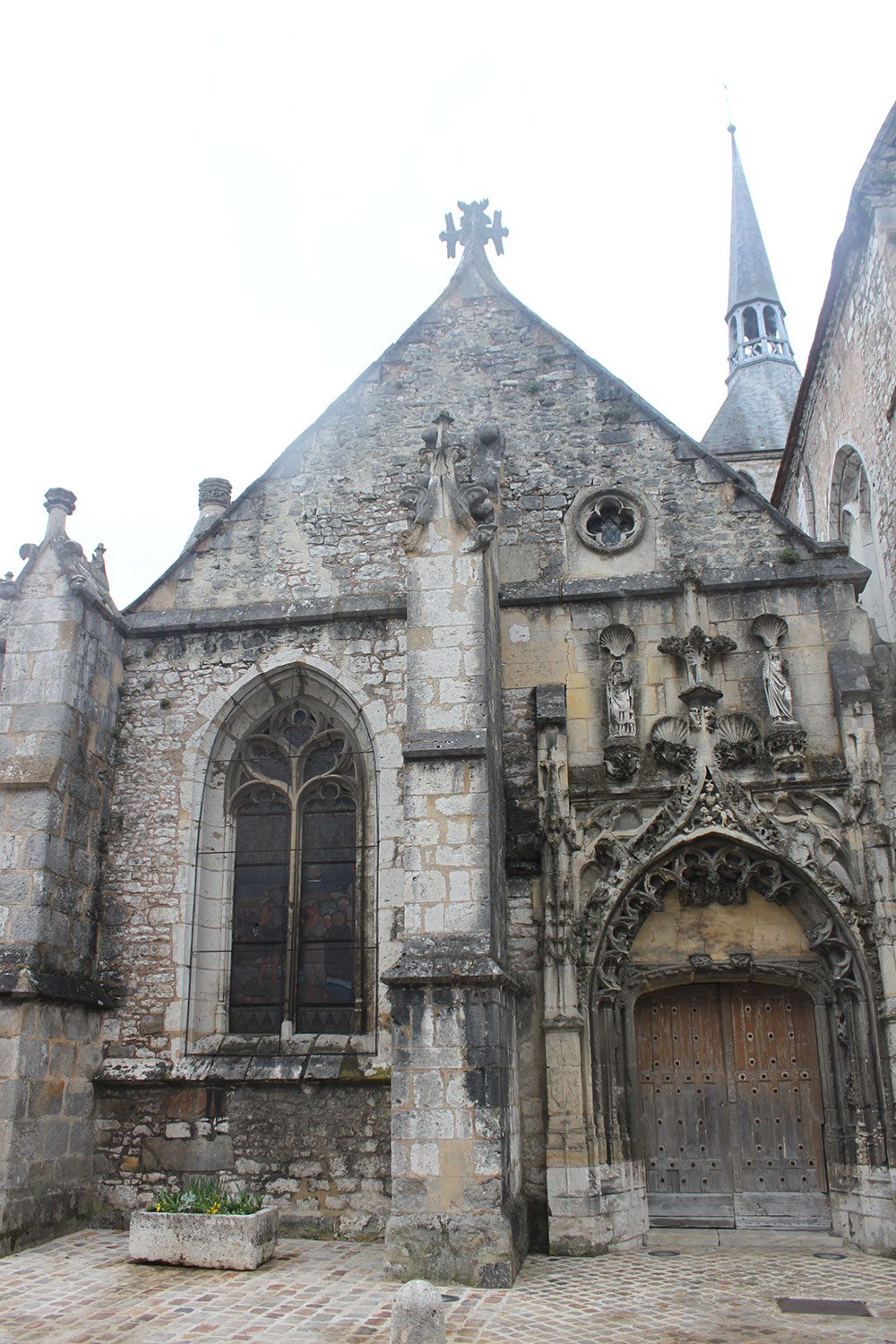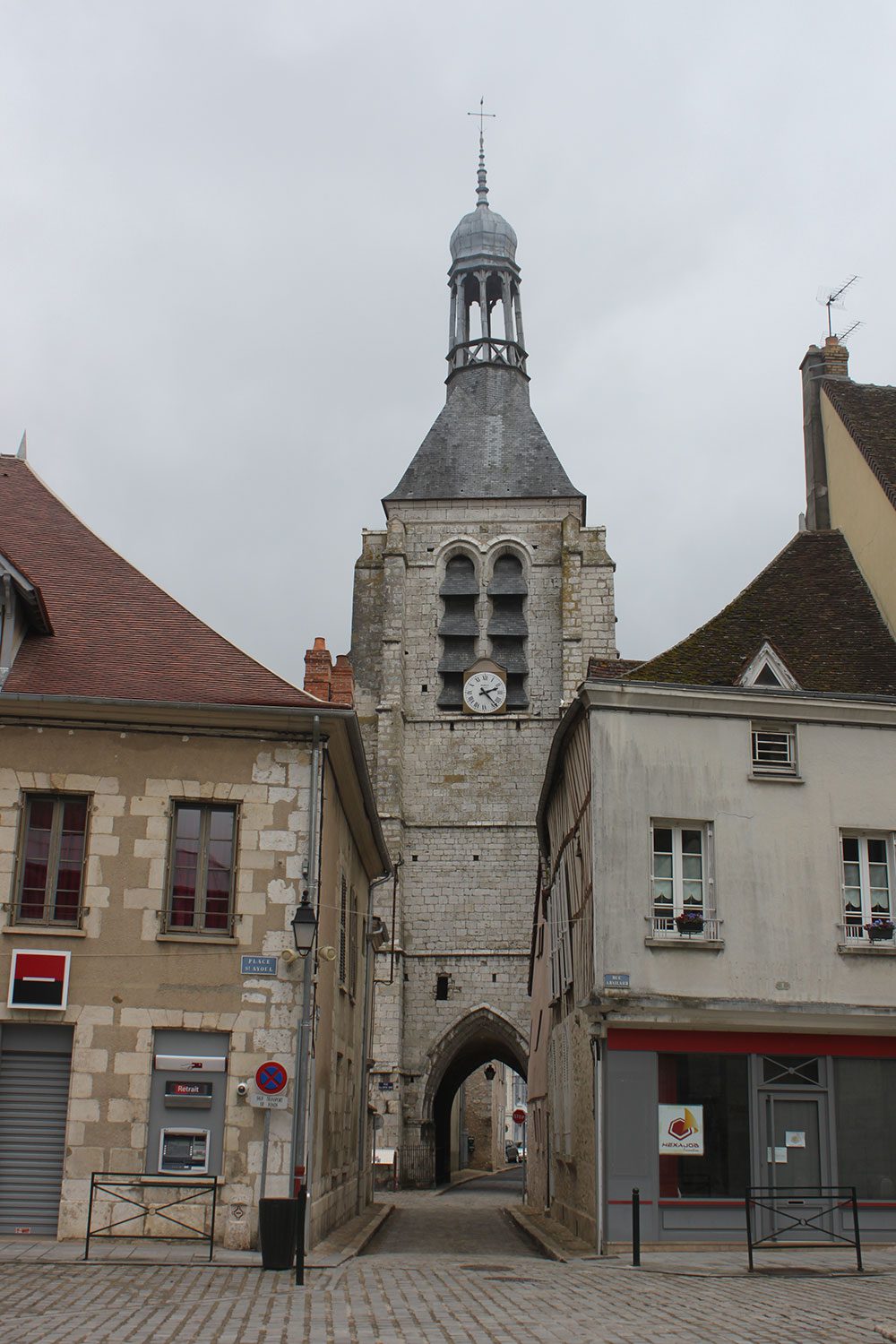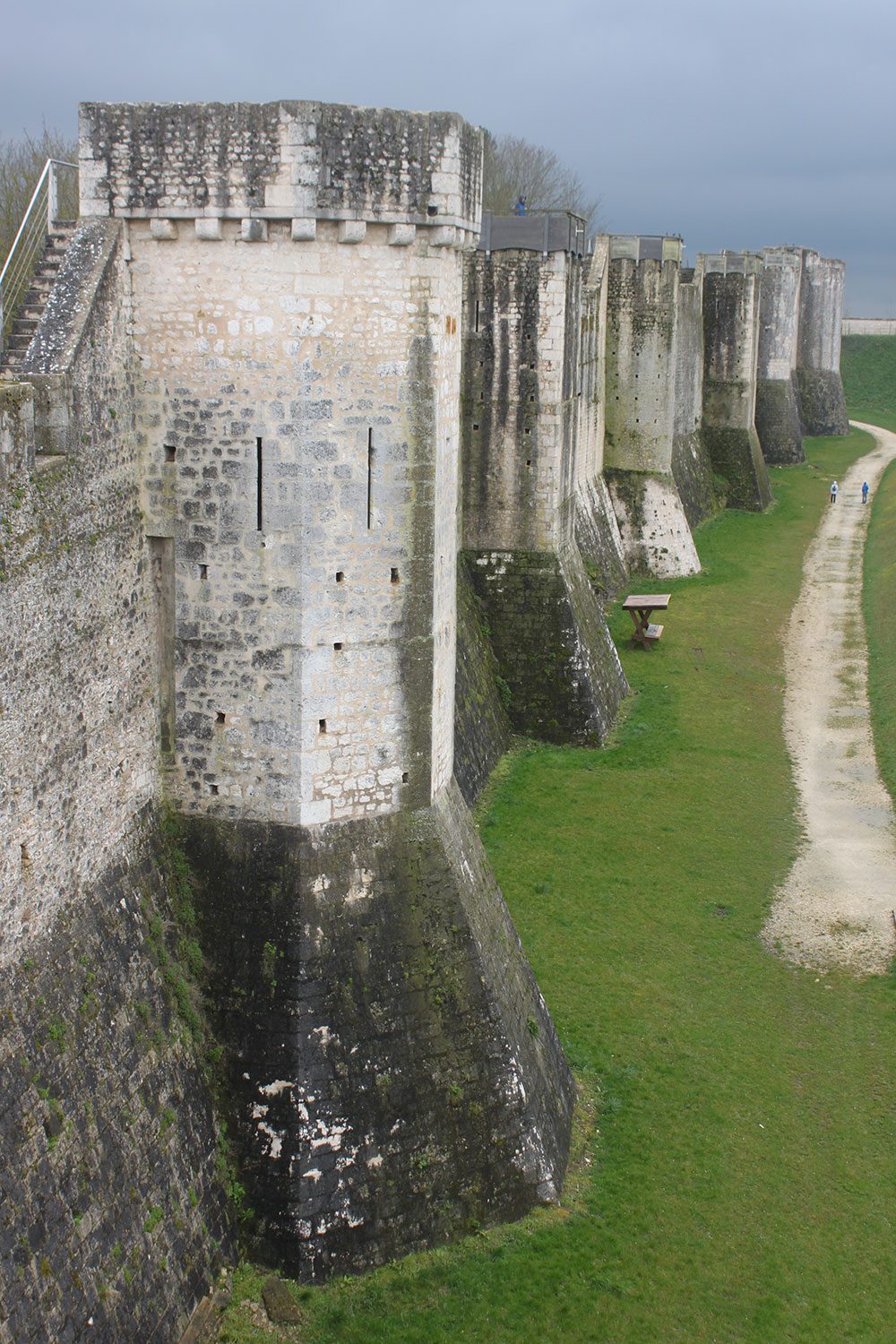 I don't eat out in France often because of the limited vegetarian options. However, I don't remember seeing many restaurants in Provins. It is cute but quite sleepy.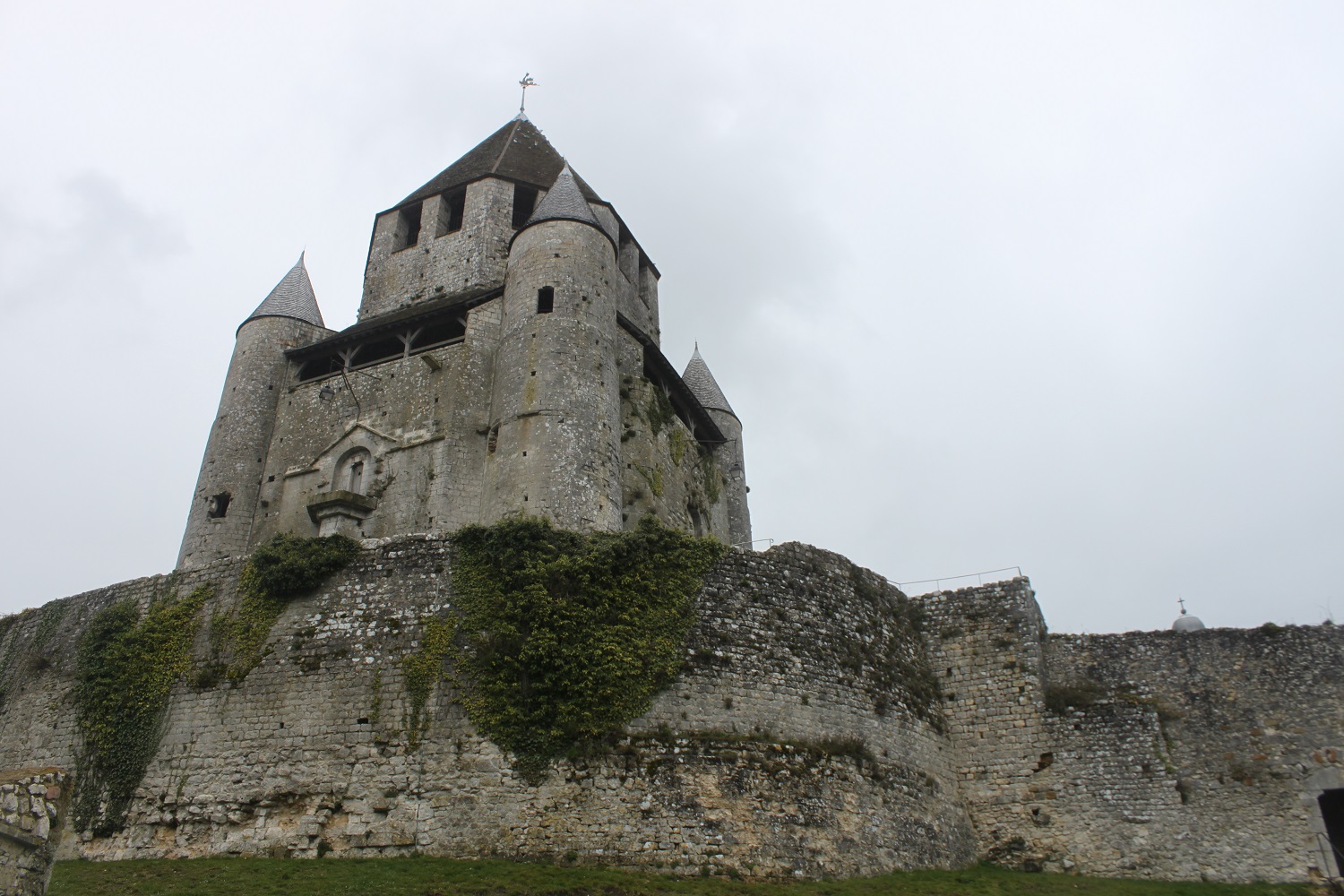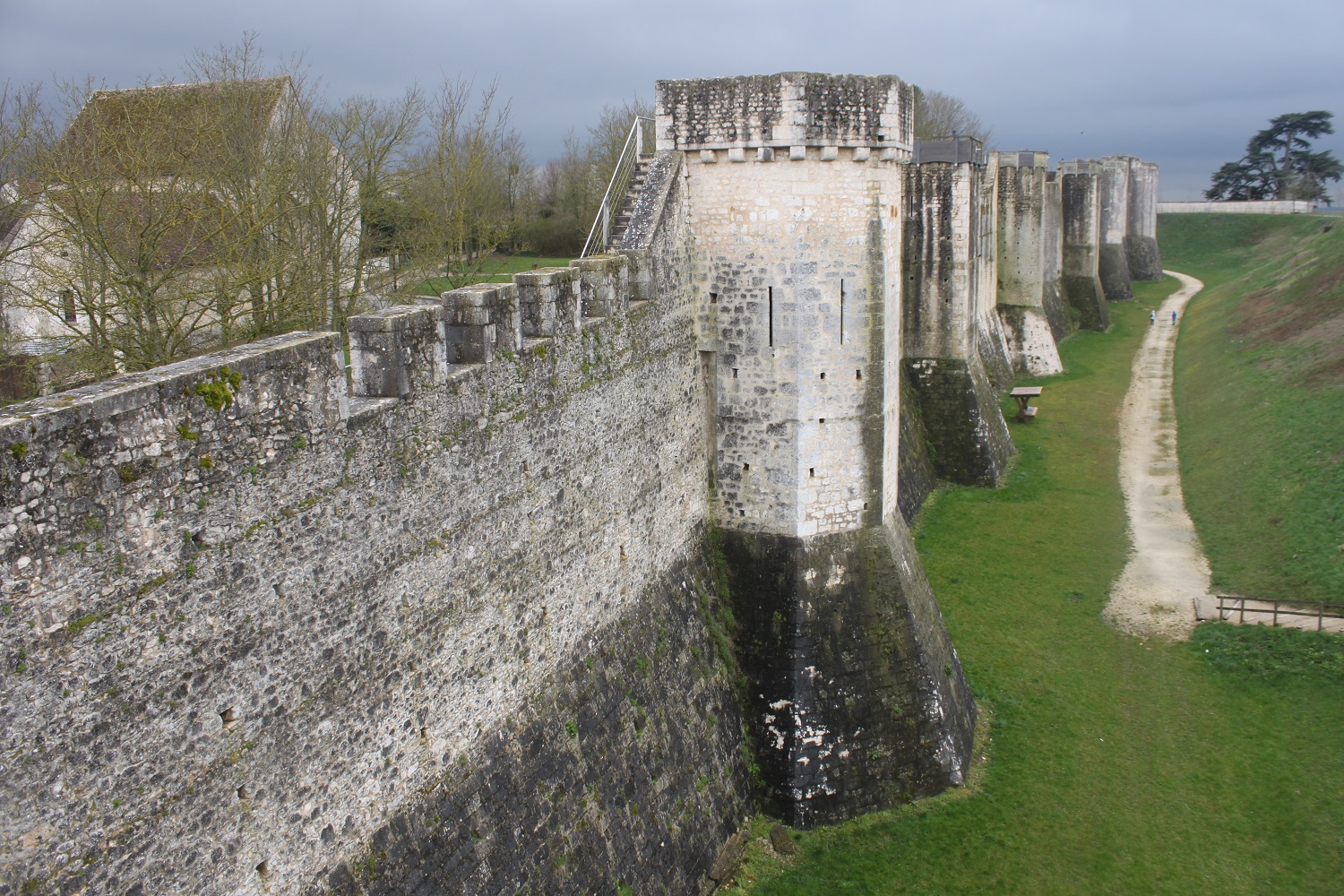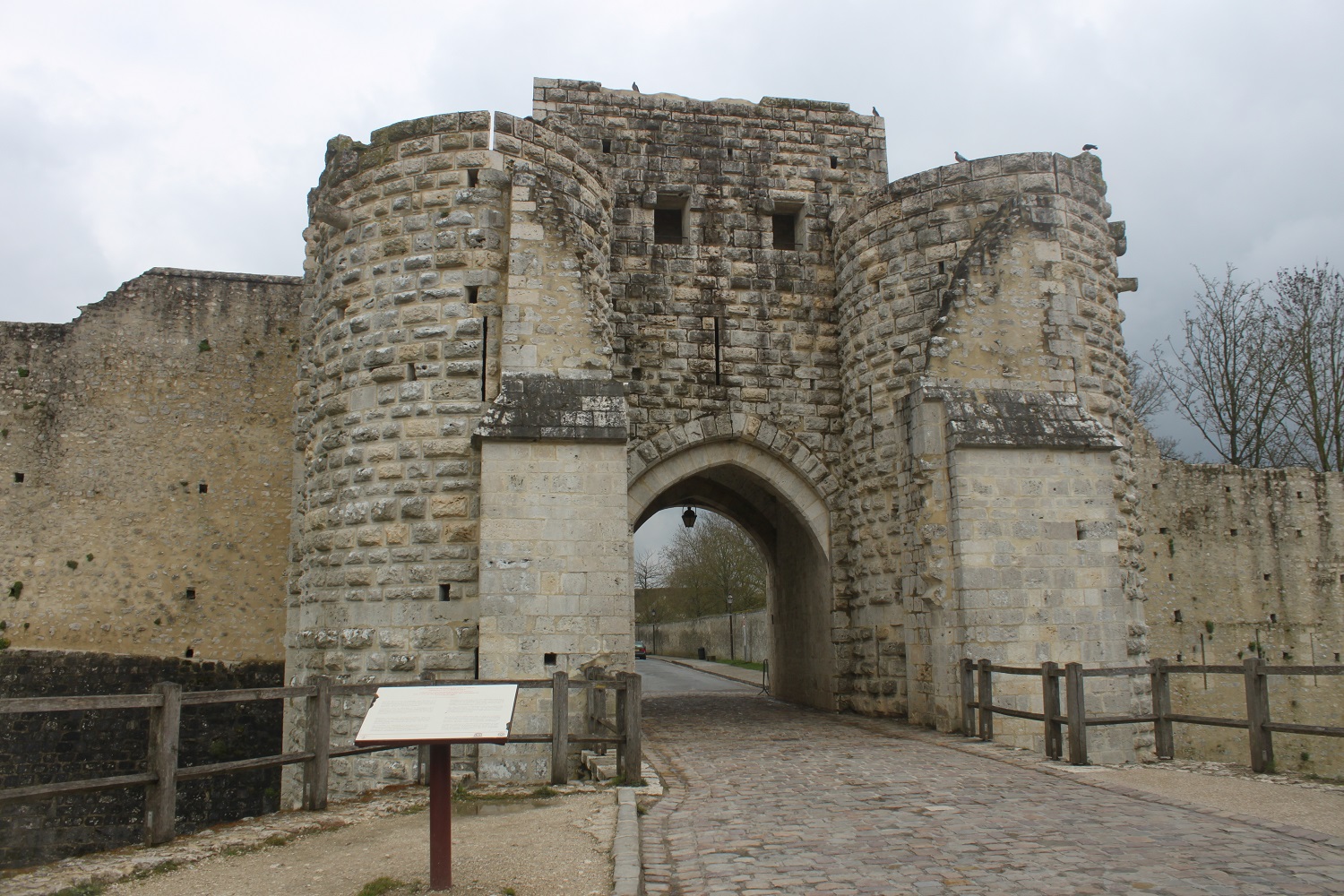 Provins is also famous for its roses, which you'll probably notice if you go. If you go during a warm season, you can visit the Roseraie de Provins to see the roses in full bloom, but no matter when you go, you have to try a rose-flavoured something. I got some rose-flavoured tea and chocolate (delicious!) but they also have other things like candy, jam, and more. I went to Les Comptoires des Colporteurs and it was a really charming store with a tonne of gift options. I don't normally tell people they should go to this restaurant or that store, but Les Comptoires was really cute. There are also some other tourist shops that offer rose-flavoured things throughout the Upper Town.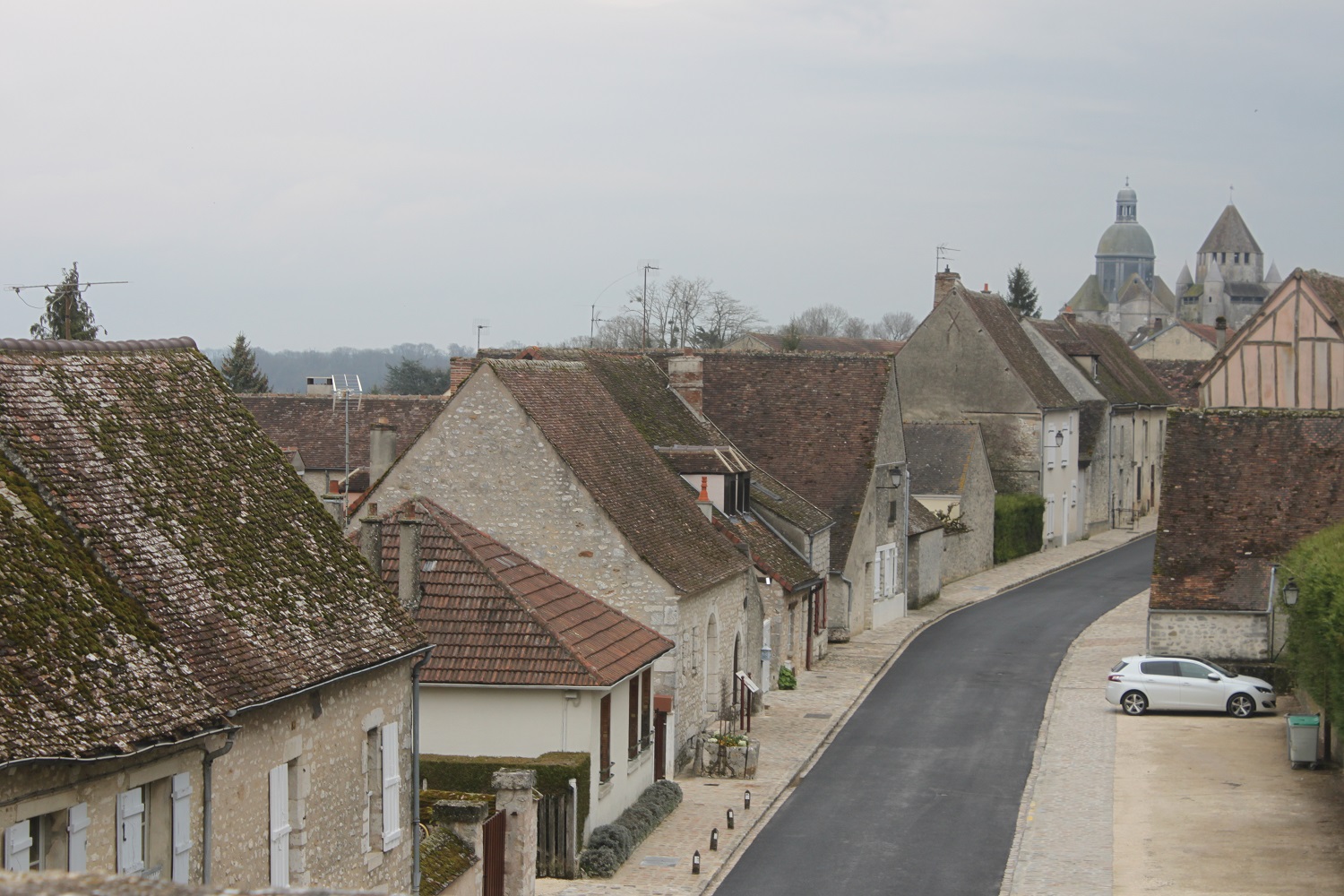 Rue de Jouy
So a medieval town that's quite sizable, has a continued celebration of its heritage, and honours roses. Could anything be more up my alley? Add a zoo of dragons and this place would be perfect! But in actuality, I was hesitant to go to Provins since there are so many places in France and Provins isn't incredibly well known. Alas it was actually one of the best towns I've ever been to and it made for an unforgettable day trip from Paris. It's still very much a hidden gem and under the radar of many tourists. If you like medieval history in any way shape or form, you have to visit Provins because it is absolutely amazing.
Getting from Paris to Provins
If you have a Paris zone 1-5 pass, you can visit Provins in zone 5 for free! Otherwise you will of course need to buy a ticket. You will need to go to Paris Gare de l'Est and take the transilien train to Provins. From there, it is only a few minutes' walk to the lower town. I advise consulting a map since the train station isn't super central.
The town is easily doable in a day so it makes a great day trip from Paris.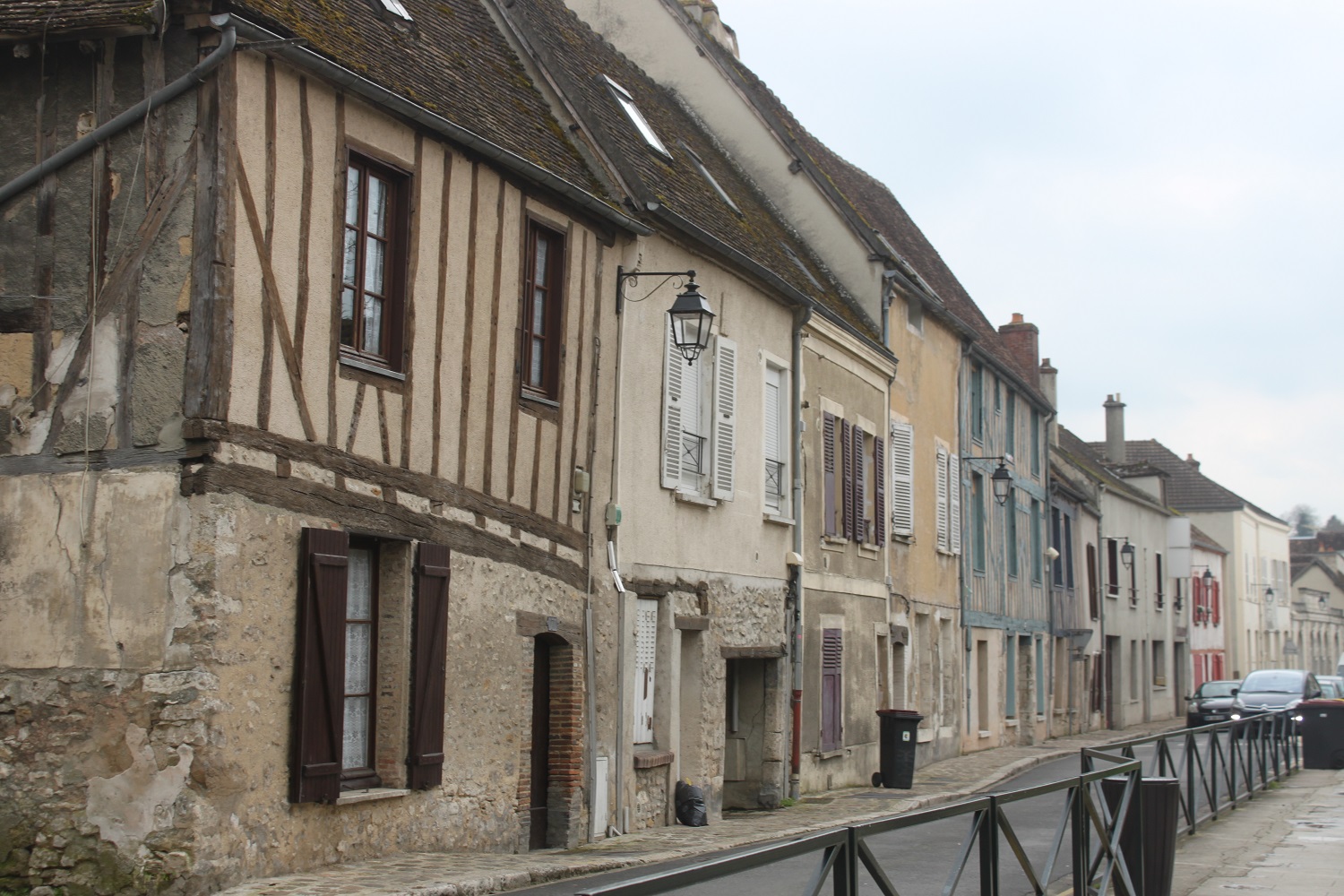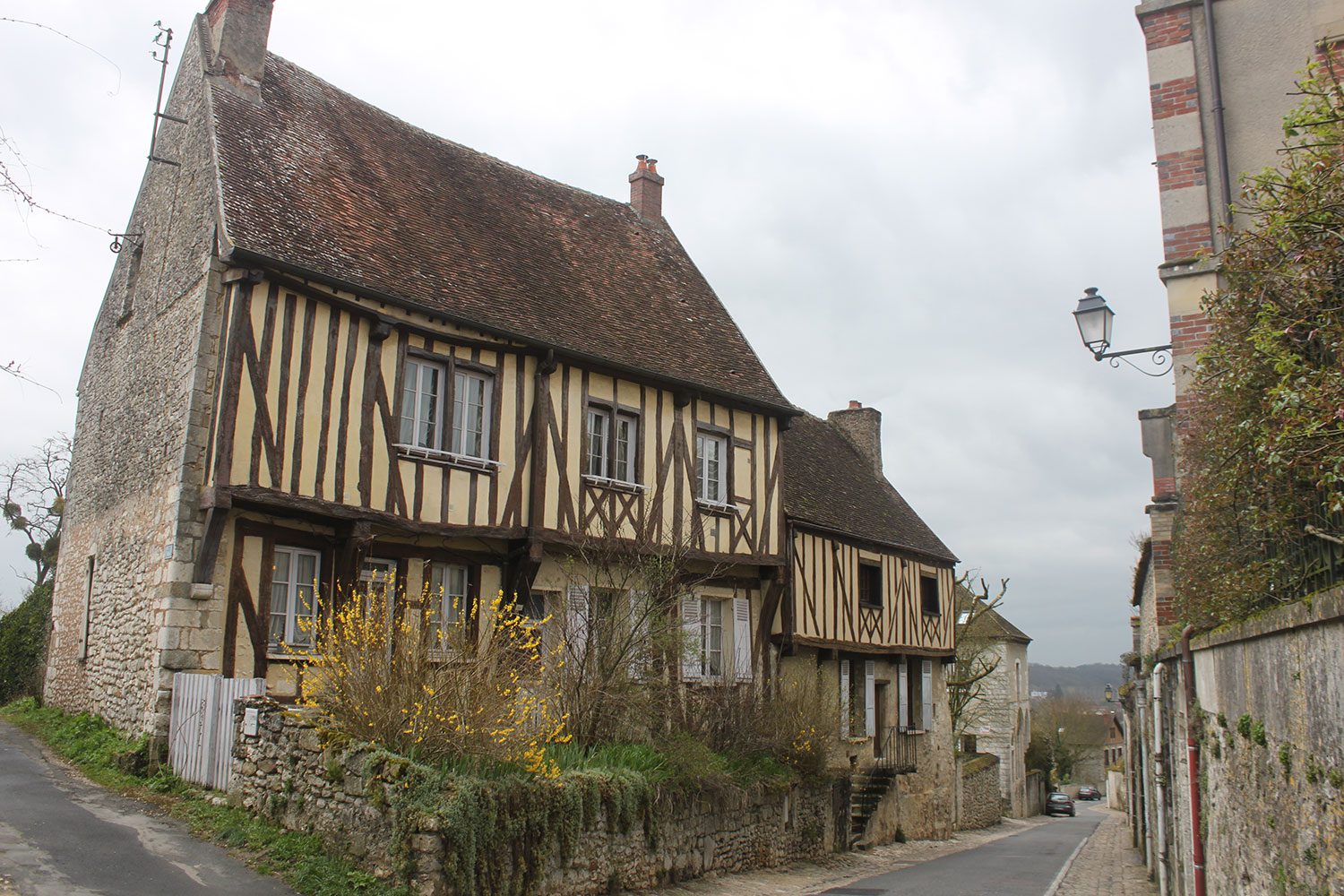 Have you ever been to Provins? What did you think?
Pin This for Later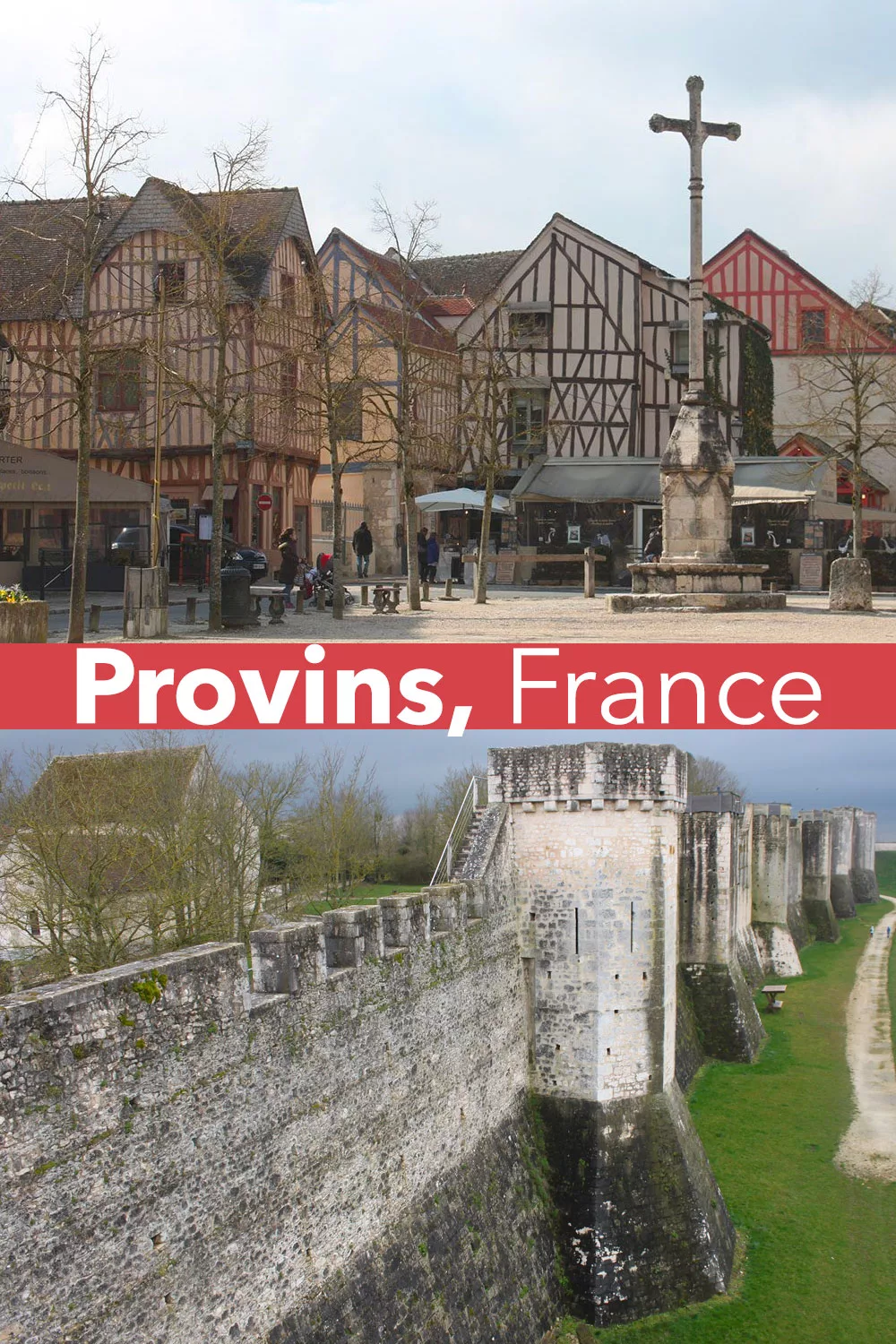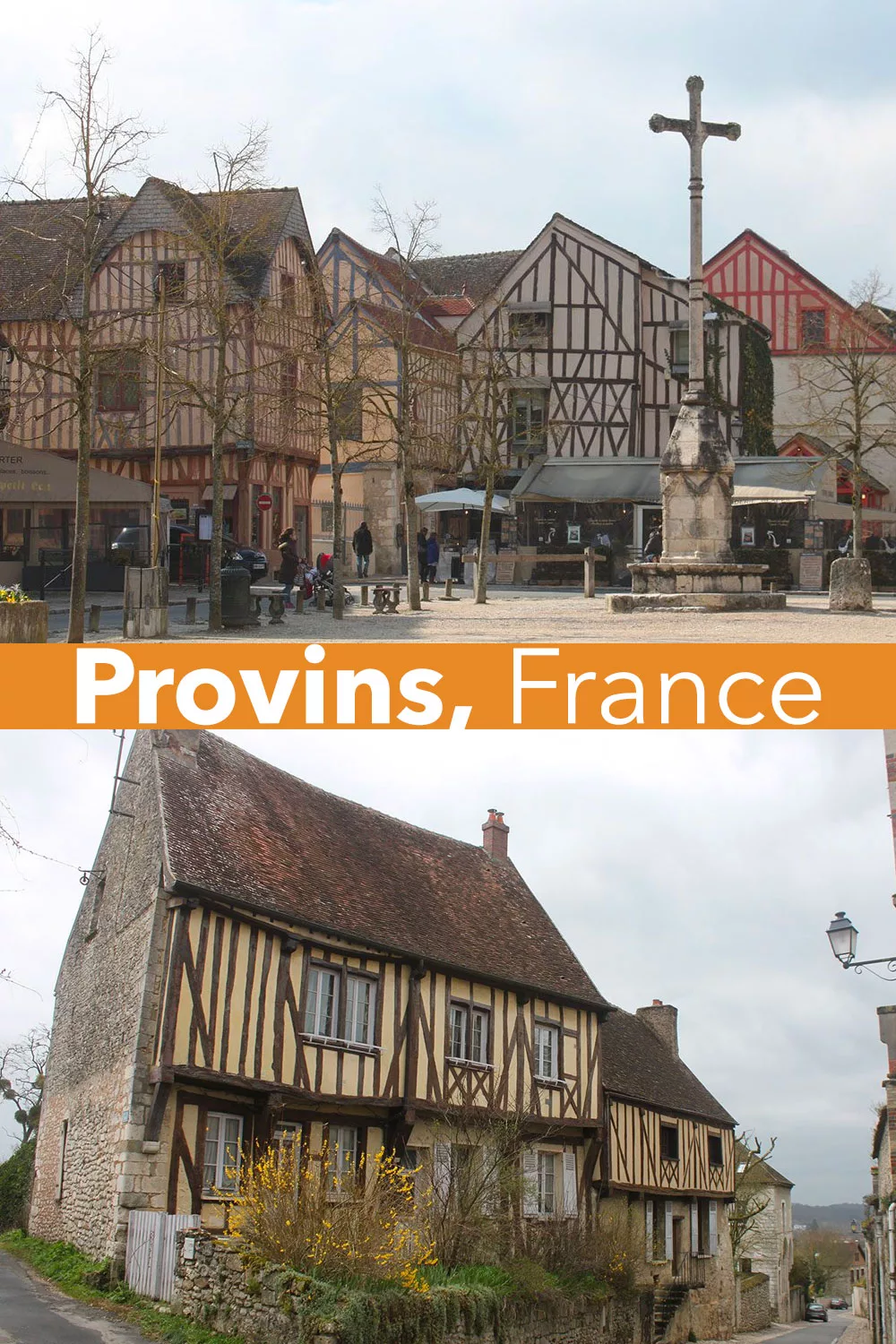 Please note that this post may contain affiliate links. These are at no additional cost to you but I receive a commission if you make a purchase through the link, and the commission helps me run my blog. Thanks for your support!
Tags:
france
,
provins
Sharing is Caring
Want to support me?
Buy me a Coffee