The Northernmost Capital of Reykjavik: Things to Do & Travel Guide
Originally published on Friday, January 27, 2023
Reykjavik is pretty much the only city in Iceland and thus a popular destination for those looking to visit the Nordic nation. It's quite small and a lot of people might think there's no a lot to do or it's worth skipping. However Reykjavik definitely deserves at least a day and is a wonderful place to explore. Even more, it has a wonderful nightlife and a warm vibe that's worth experiencing. So without further adieu, here's my guide on the northernmost capital city of Reykjavik.
A note on getting to and from the airport: A lot of places have only private transfers and FlyBus listed as ways to get to and from Keflavik airport. However you can take the much cheaper 55 bus and it costs 550 krona, or about $4 – much better than $30+ transfers! Click here for the schedule. You'll need to download the Klappið App since payment is not taken on the bus.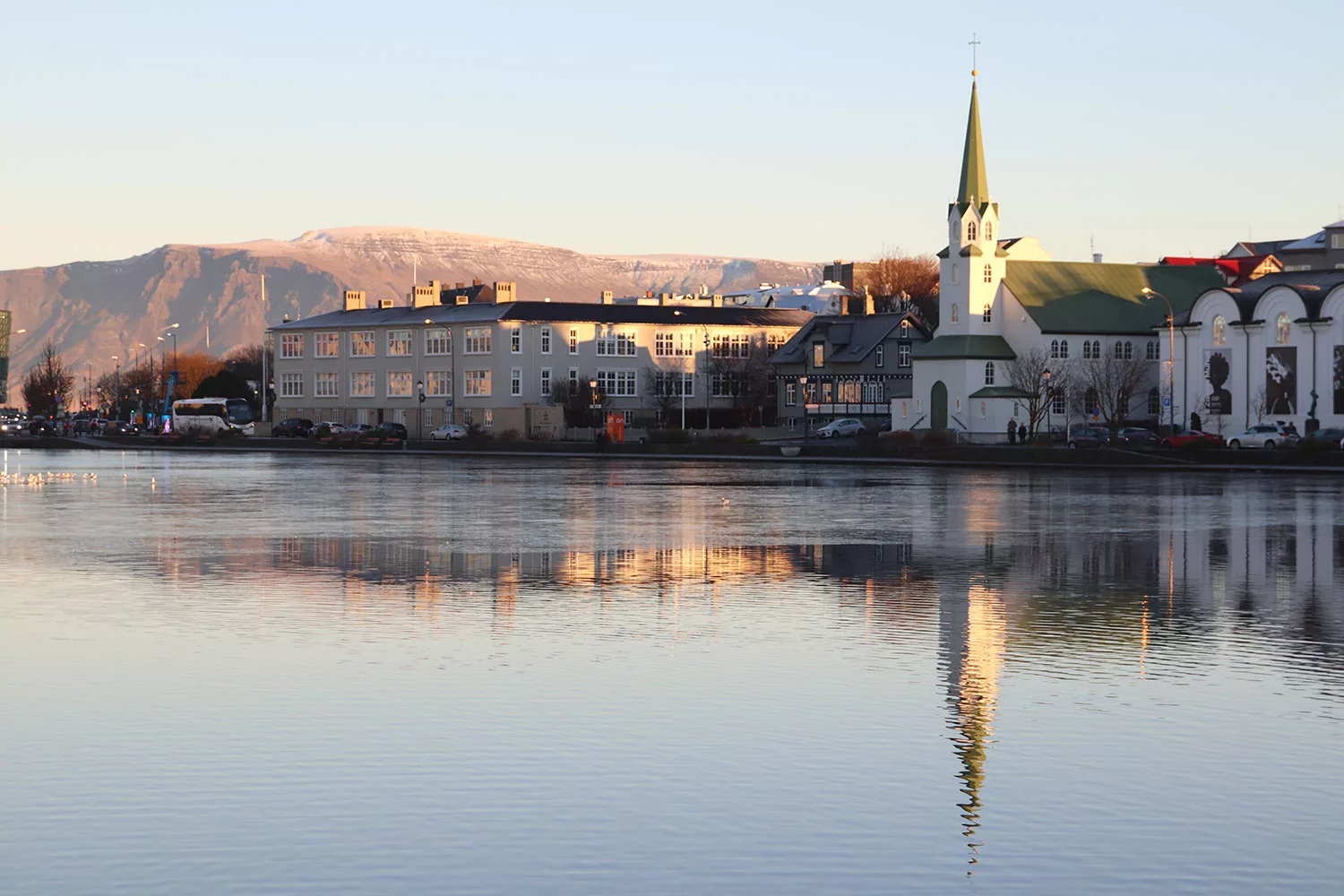 The History of Reykjavik
Legend has it that when Ingólfr Arnarson, a Norwegian noble, set his chair pillars into the water and one ended up in the site of Reykjavik, that's where they settled – echoing the foundation story of other places like Stockholm. "Reykjavik" in old Norse means "smokey harbor," even though it is the same in modern Icelandic. Much stayed the same in Iceland for centuries and centuries – including the language.
There were some Viking settlements in Reykjavik starting in c. 872, and you can still see some today, but the area was very undeveloped until recent centuries. Thus you'll find a lot of people tell the history of Iceland rather than just Reykjavik. Iceland was part of the Danish kingdom in the late 18th century and in 1786, Reykjavik was granted a charter for its wool production. Even though the area had been inhabited since the 9th century, it took over 900 years for it to become an "official" town.
Its international recognition for wool production helped Reykjavik grow tremendously. Icelanders were granted more and more independence over time, and Iceland became a sovereign nation in 1944. Now that it's often a stopover for Americans travelling to Europe, and vice versa, Reykjavik's become a popular destination.
But it's very much more than just a stop on a journey. This city very much deserves a few days at the least.
Things to Do in Reykjavik: Museums
Reykjavik actually has a lot in the ways of museums. I definitely recommend a visit to the National Museum of Iceland. They have a lot of information on Iceland's history from c. 872 to the 18th century, and it's all chronological and easy to understand. They also house some very old and precious viking artefacts which is quite fascinating to see.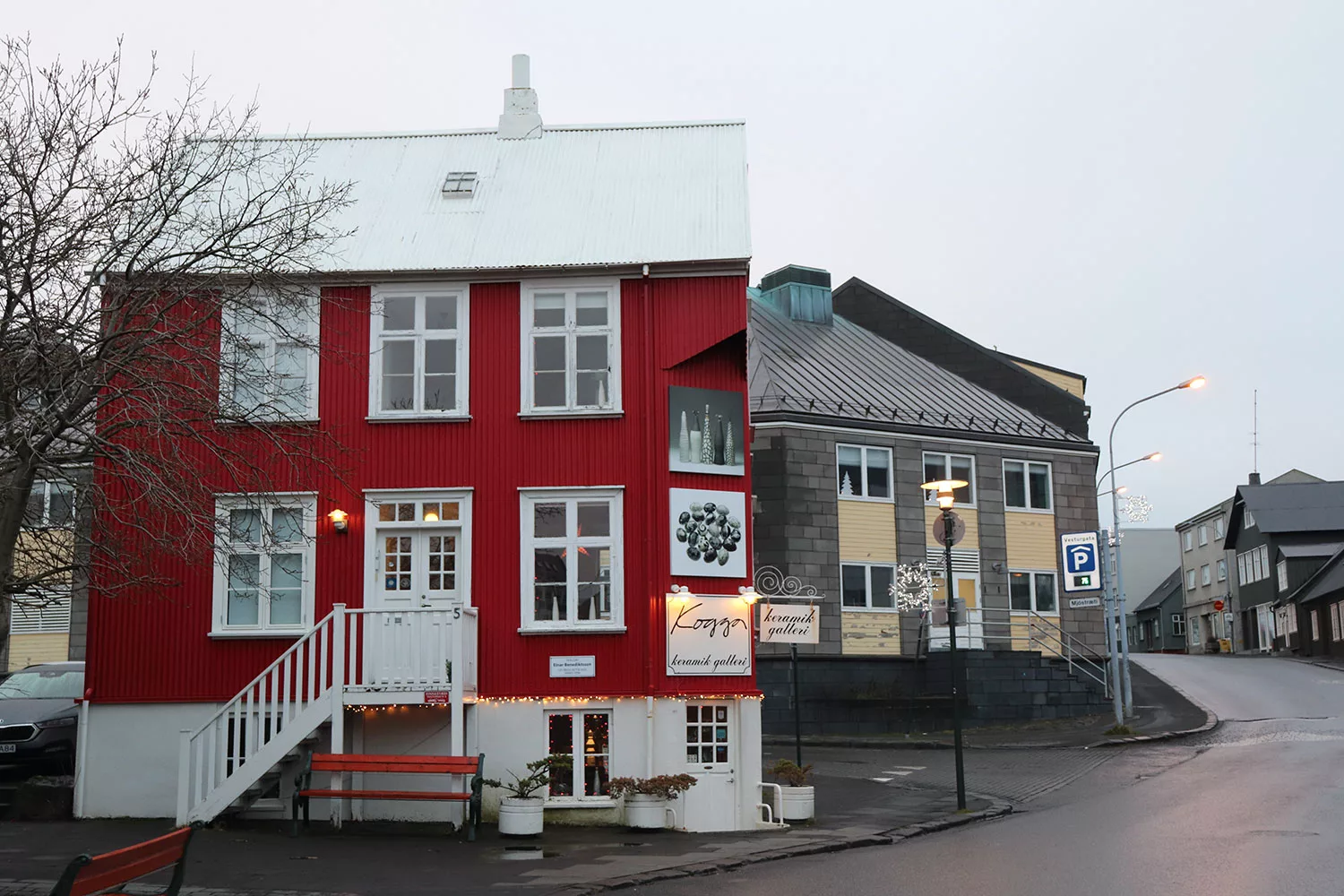 I love the red buildings and how they looked against the water and sky.
I mentioned before that you can see some of the remaining Viking settlements and you can do so at the Settlement Exhibition. This is more like a city museum with the history of Reykjavik starting at its initial settlement to more modern eras. Entry to the museum also includes a visit to Reykjavik's oldest house, which was built in 1762. It's had a lot of functions over the centuries and is set up to display that.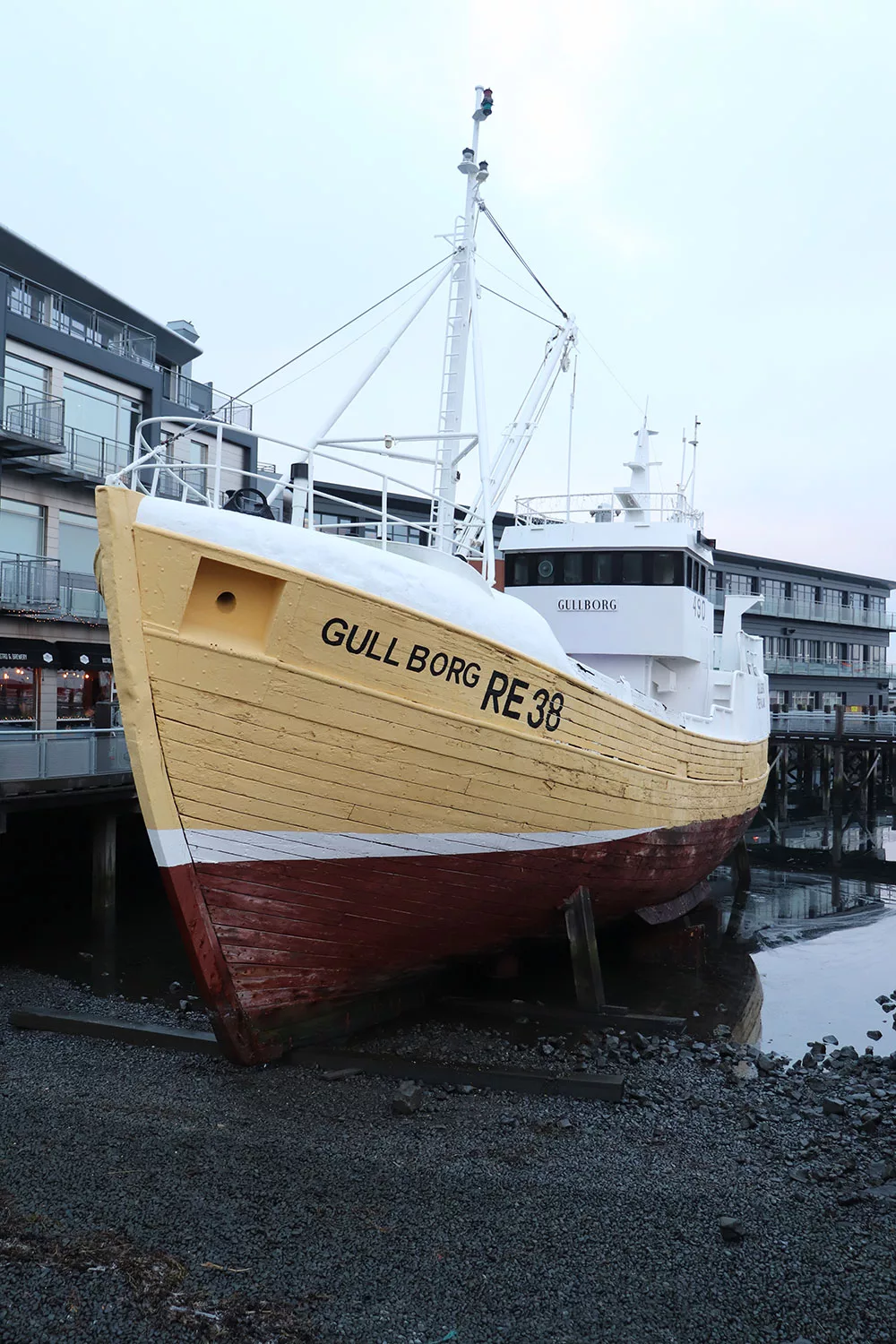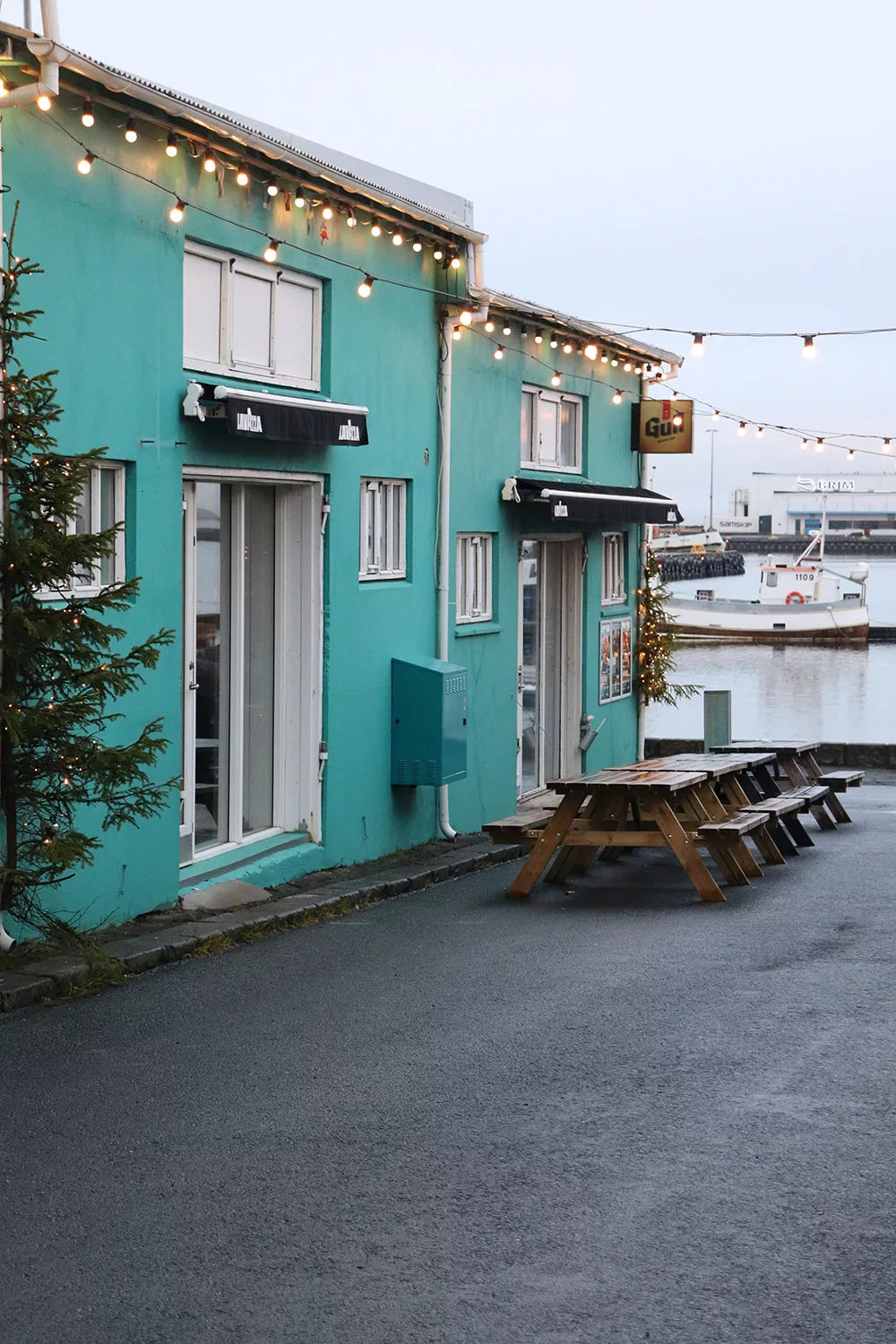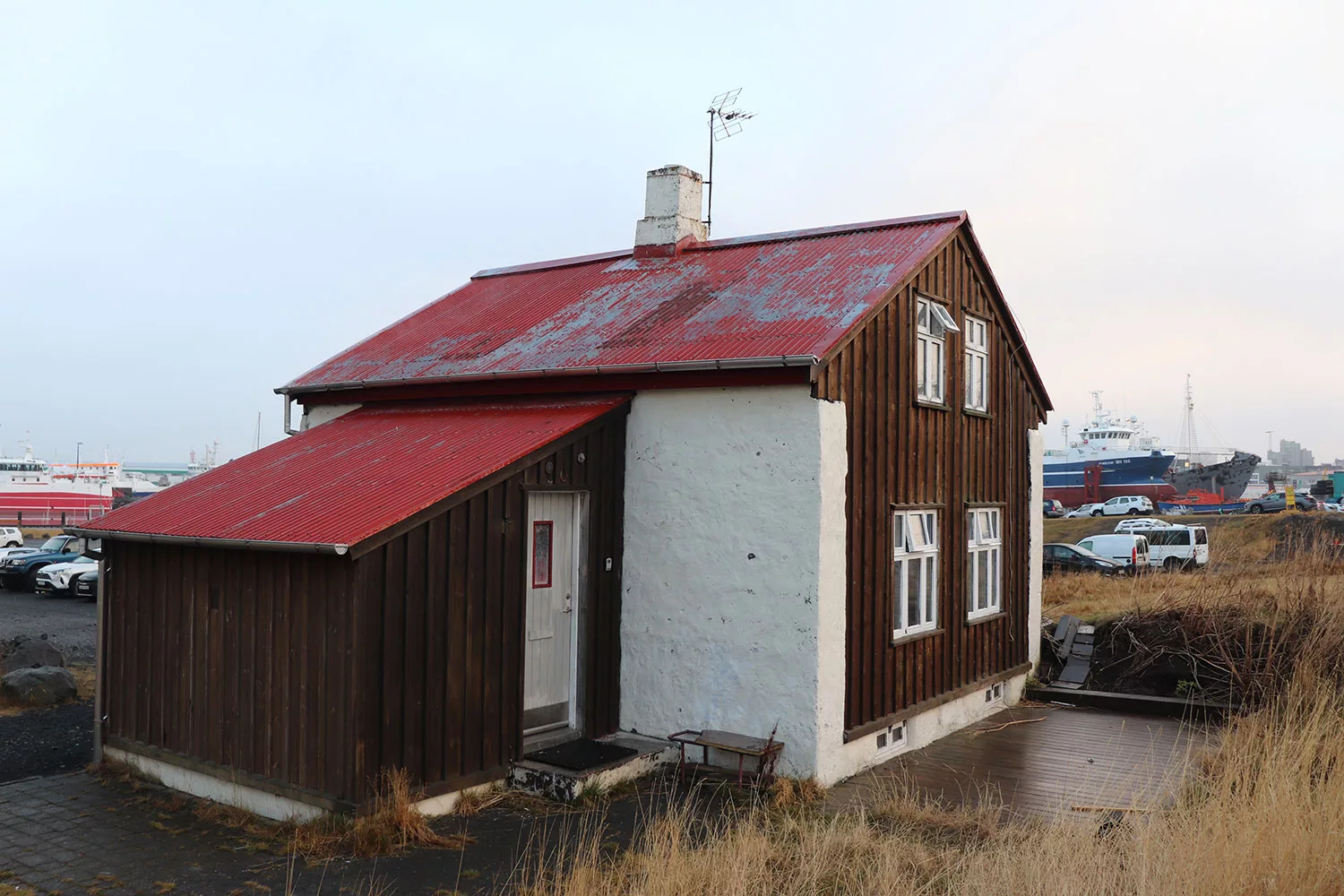 What's most interesting about Iceland is their sagas, which are historic stories of the Viking age about how Iceland came to be. Some stories differ completely, and some are a bit mythical, but they are ultimately based on history and are quite informative. At the Saga Museum you can see 17 scenes from Icelandic history reproduced with lifelike silicone figures and Viking accessories made the traditional way. There's an audioguide and placards to tell you what's happening in each scene and the 17 scenes are chosen to give you a solid understanding of Icelandic history from settlement to the middle ages. It's a very unique and well done museum.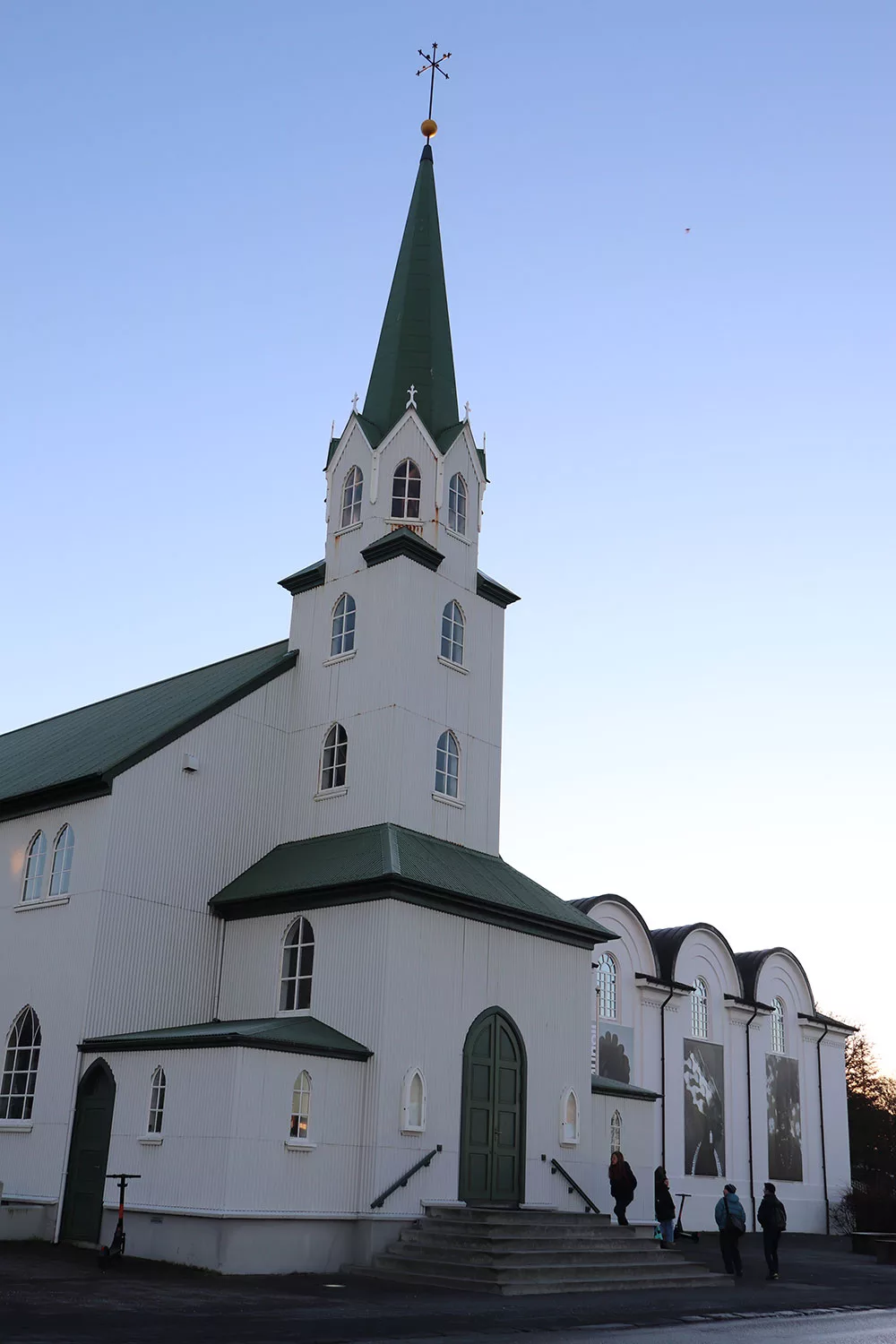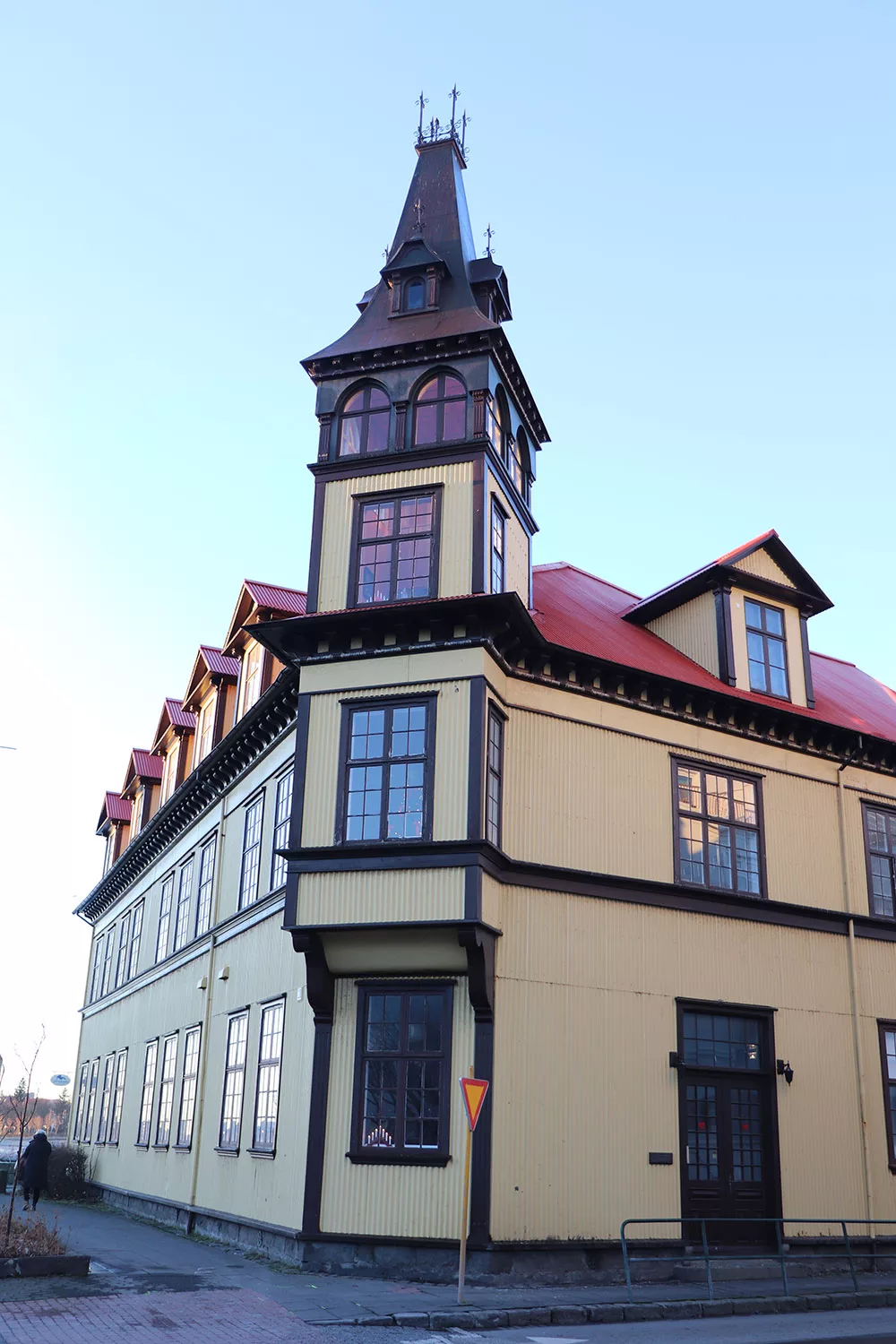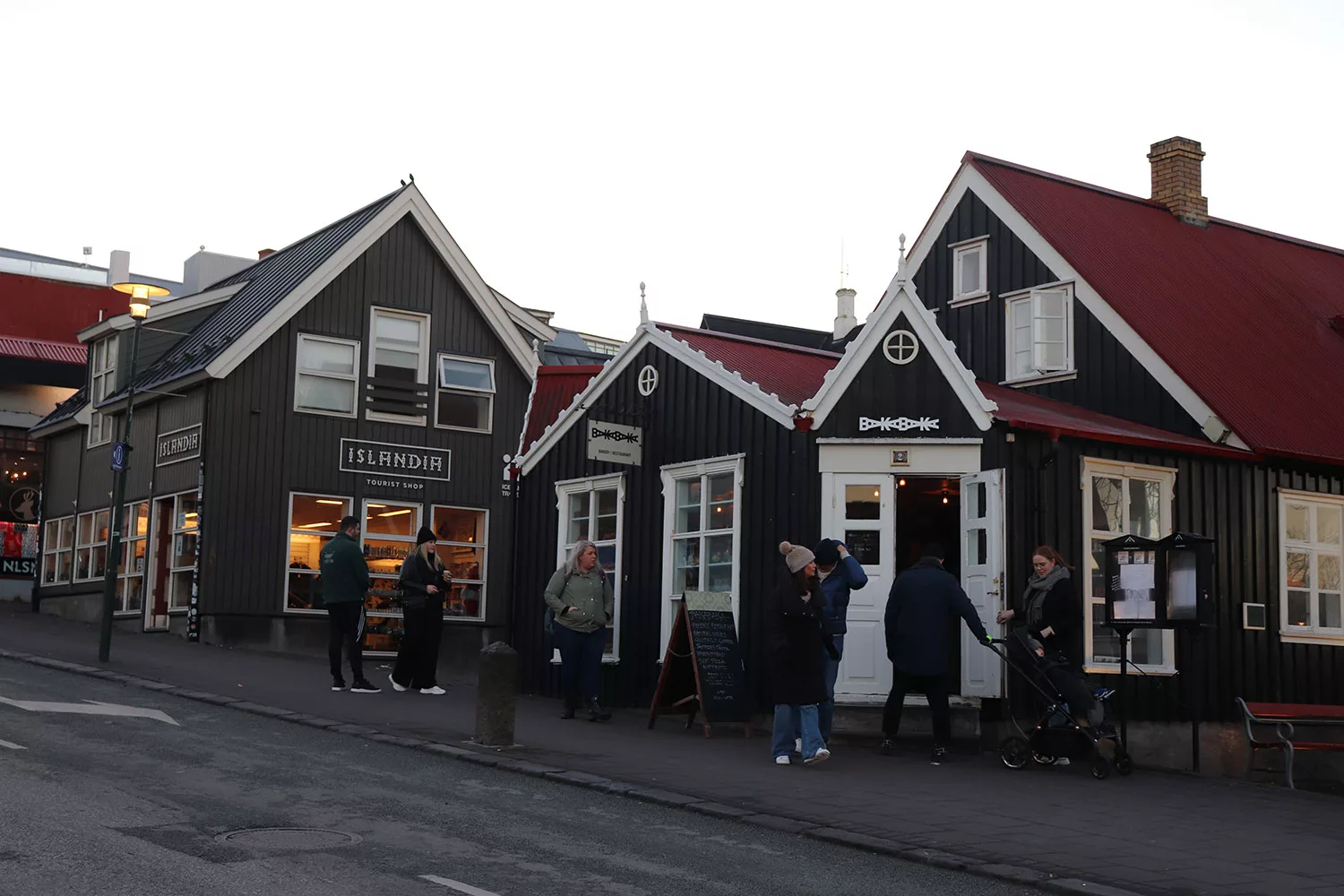 There's also a few art galleries, many of which are included on the same ticket. The first is the National Gallery of Iceland. I was a bit shocked visiting this gallery because it's only exhibitions, and neither exhibition there when I visited was Icelandic. But not to fear, because the House of Collections (also called Culture House) does have Icelandic art on display. It has several rooms of Icelandic art, which is mostly modern, and I found it quite interesting.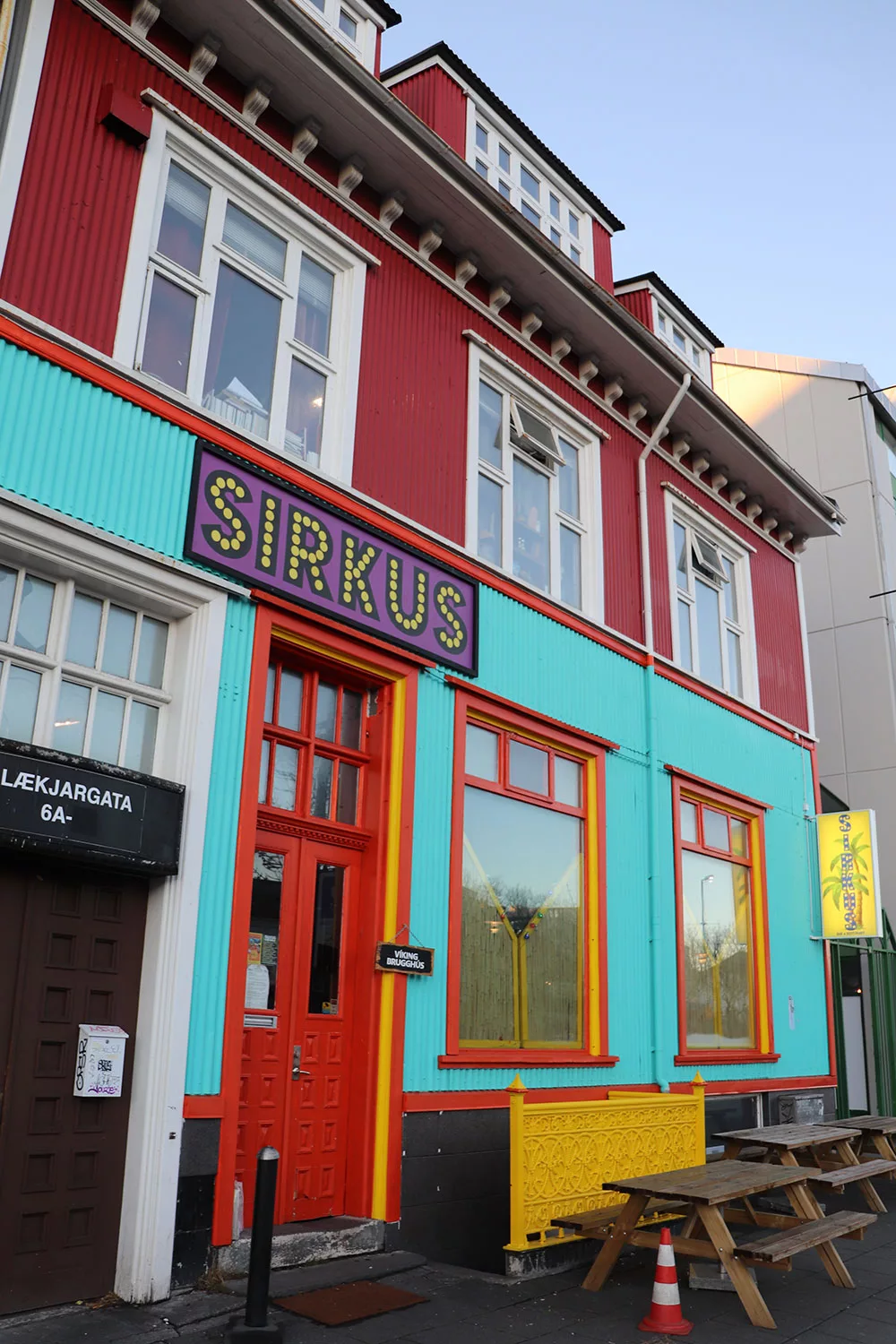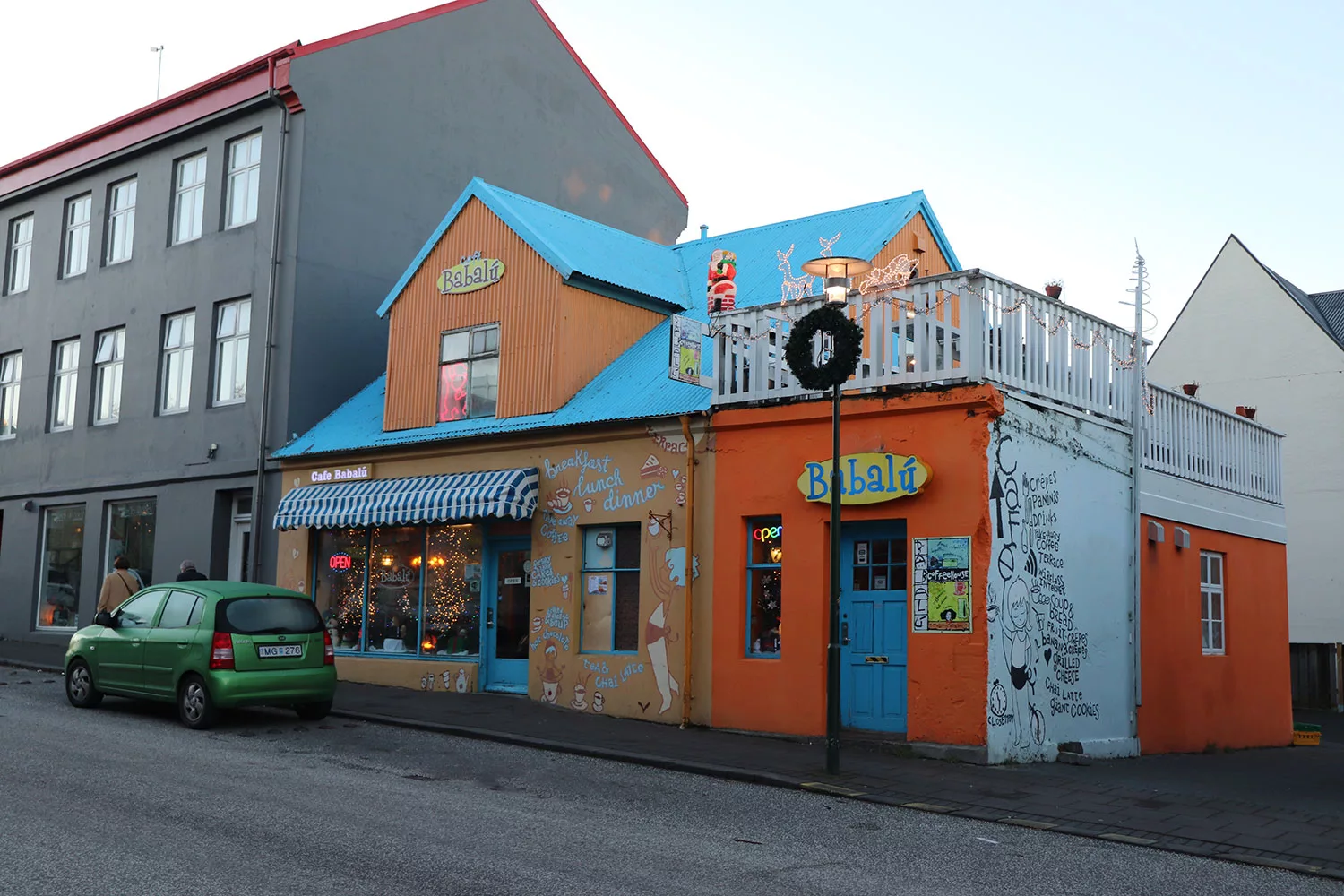 Included in your ticket is also the Home of an Artist which is the home of Ásgrímur Jónsson, the first Icelander to make a career of painting.
There's a different establishment, the Reykjavik Art Museum, which is also housed in three separate buildings. They focus on Icelandic and international modern art.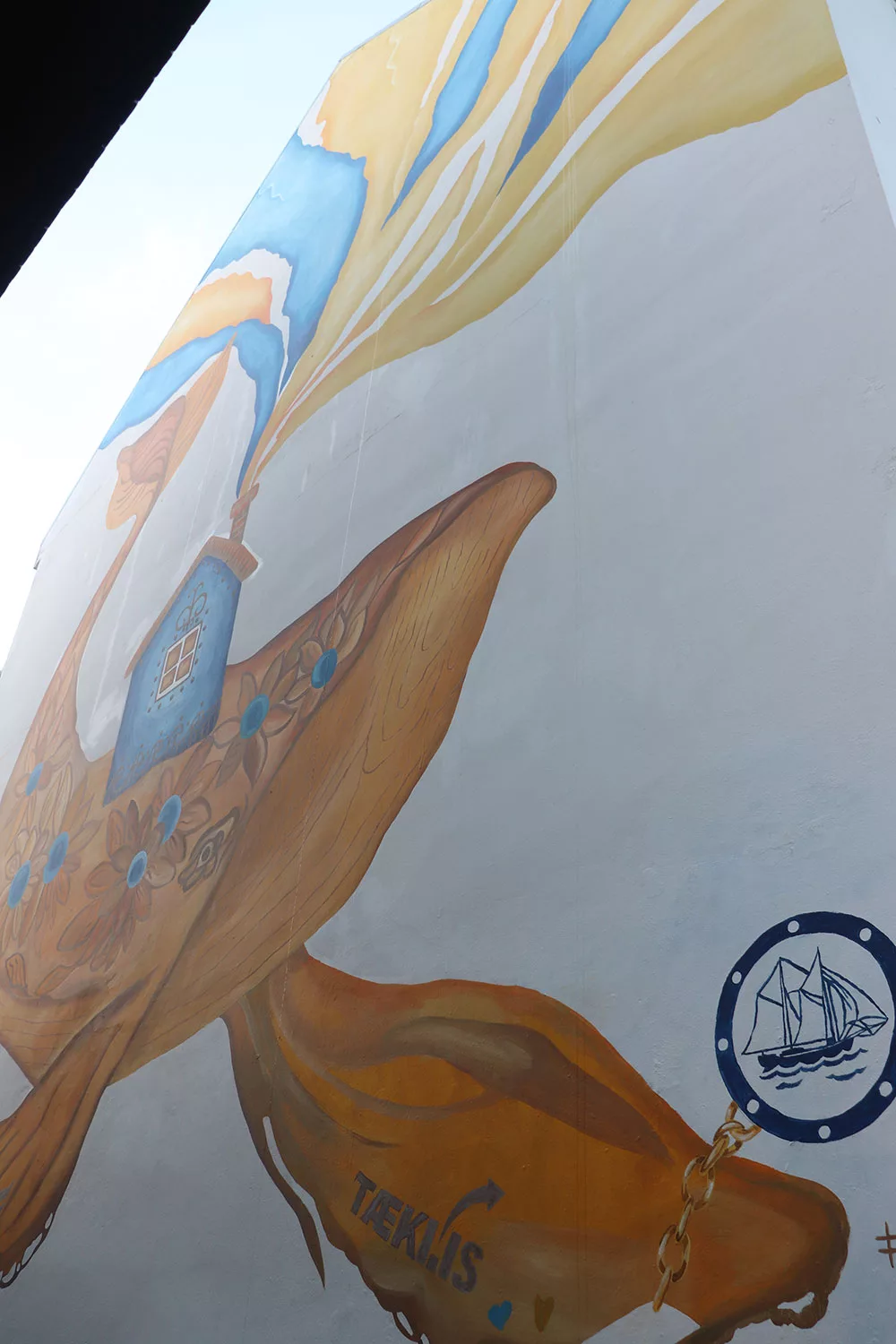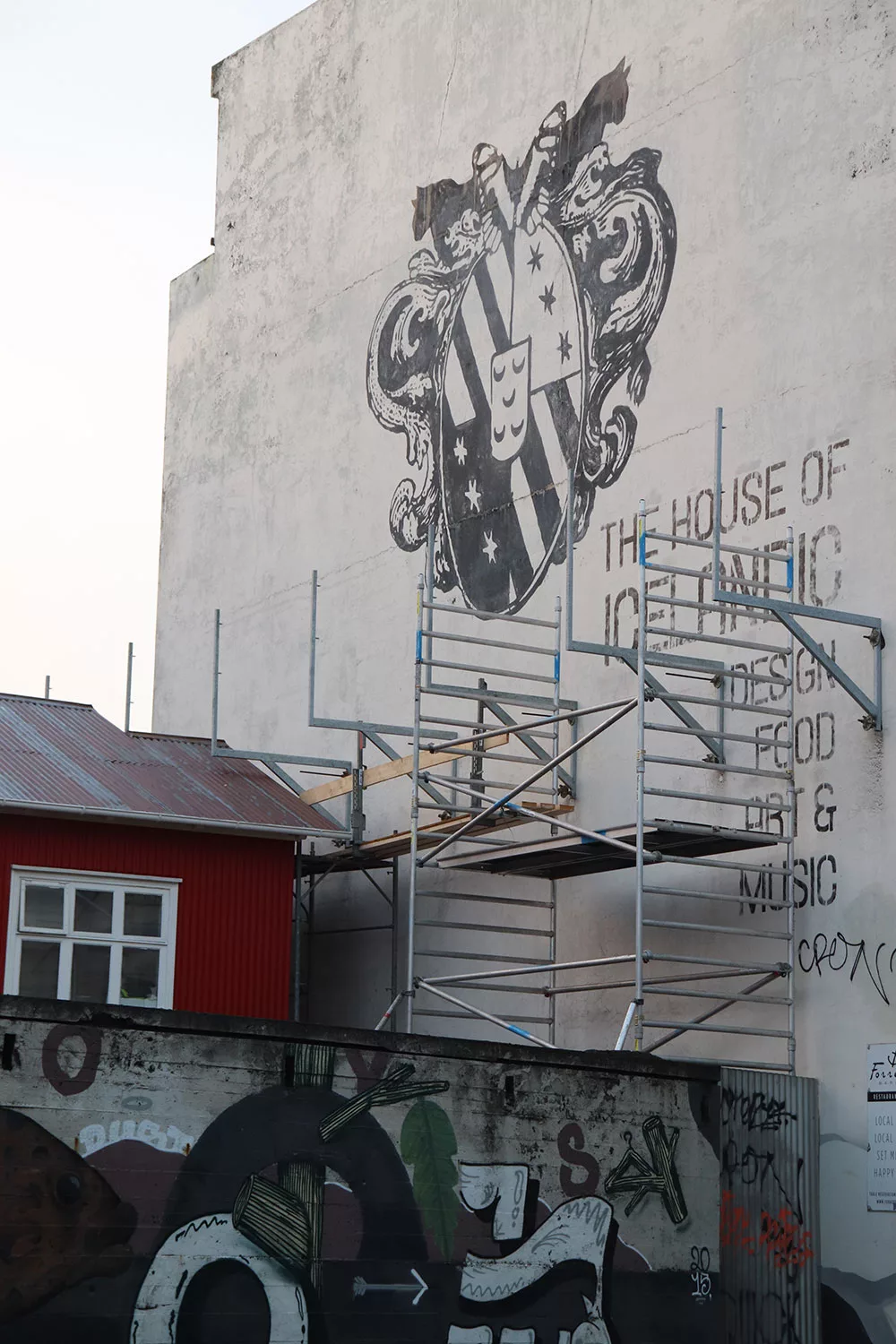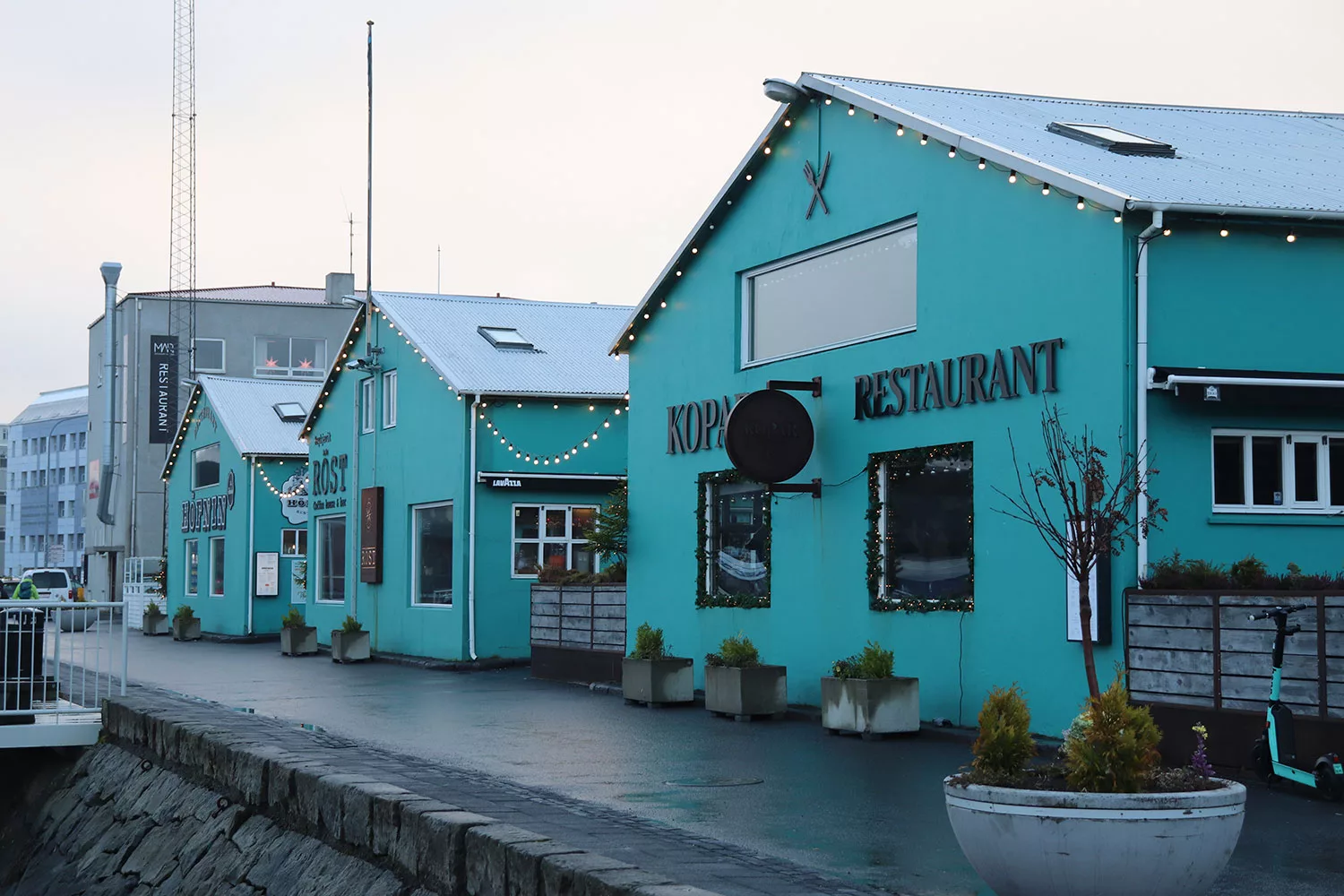 There's also a Whales of Iceland museum that I visited but it was geared towards children. There was minimal information on whales available, but they did have a movie that played every few hours. I don't know if the same movie plays but the one I saw was on noise pollution and its negative affects on the whale ecosystem, which was very sad but fascinating. Something that is quite cool about the exhibition is the full-scale models of whales are hung in a space where you can walk freely, so you can get very close to the whales and experience just how huge they are – something you probably won't do with real whales. I probably won't, and it was quite unsettling for me so now I know I don't really want to!
However whale watching from a boat is something I've done before and something I'd love to do again. I visited Reykjavik in the winter, when whales are still readily seen but less common, and I plan to go whale watching whenever I visit in the summer. Some eco-friendly whale tours I've found include Sea Trips and Whale Watching Iceland.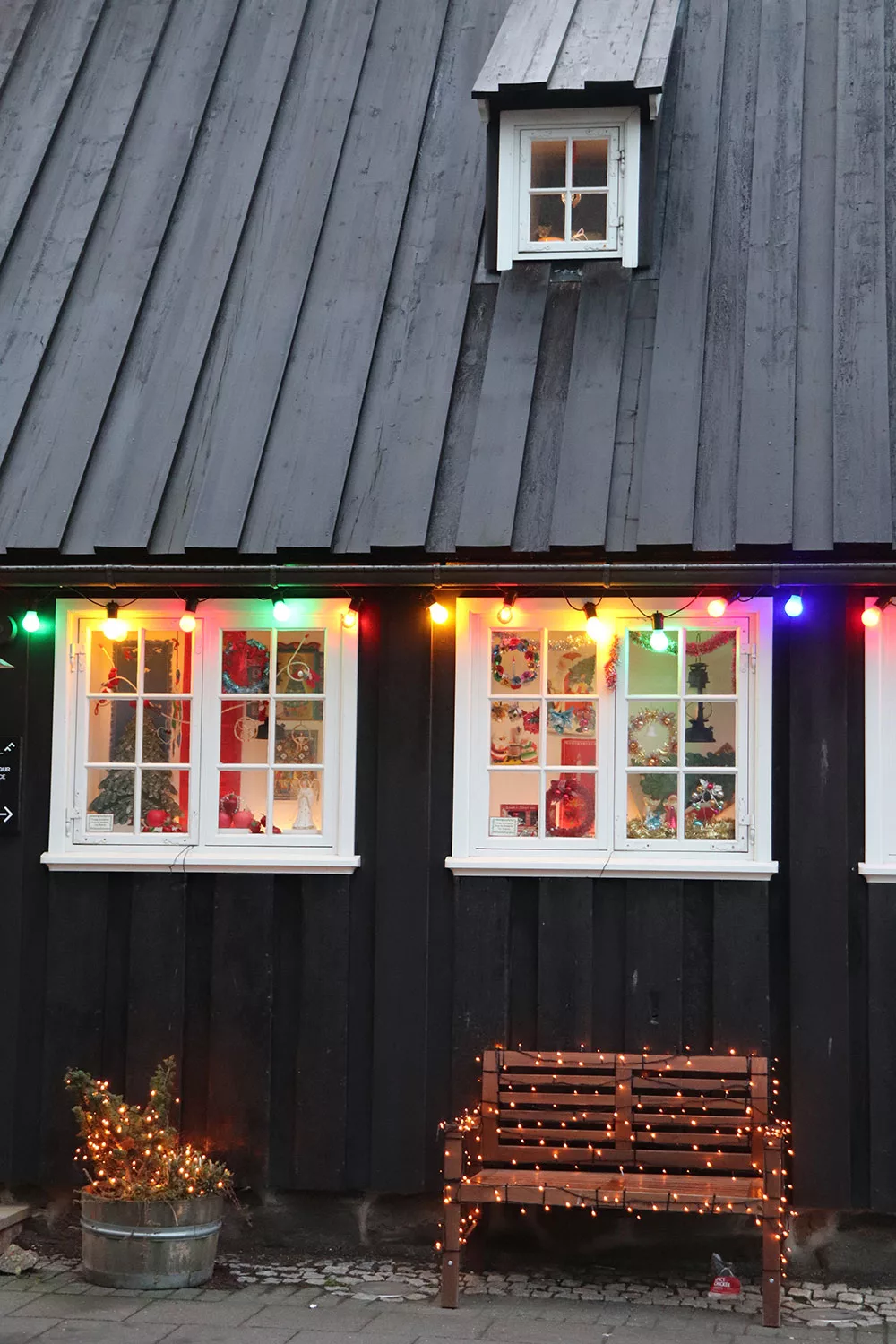 There are still a few more museums to see in Reykjavik. I haven't yet mentioned the famous Phallological Museum which I didn't visit because that's not really my thing. There's also an Icelandic Punk Museum in an old public restroom, but I missed them since they kept closing. Not very punk of them if you ask me! I was eager to visit the Icelandic Museum of Rock n Roll but it's actually not in Reykjavik but Keflavik. It's two miles away from the airport so you have to take a bus or drive there, which I didn't think was worth the effort.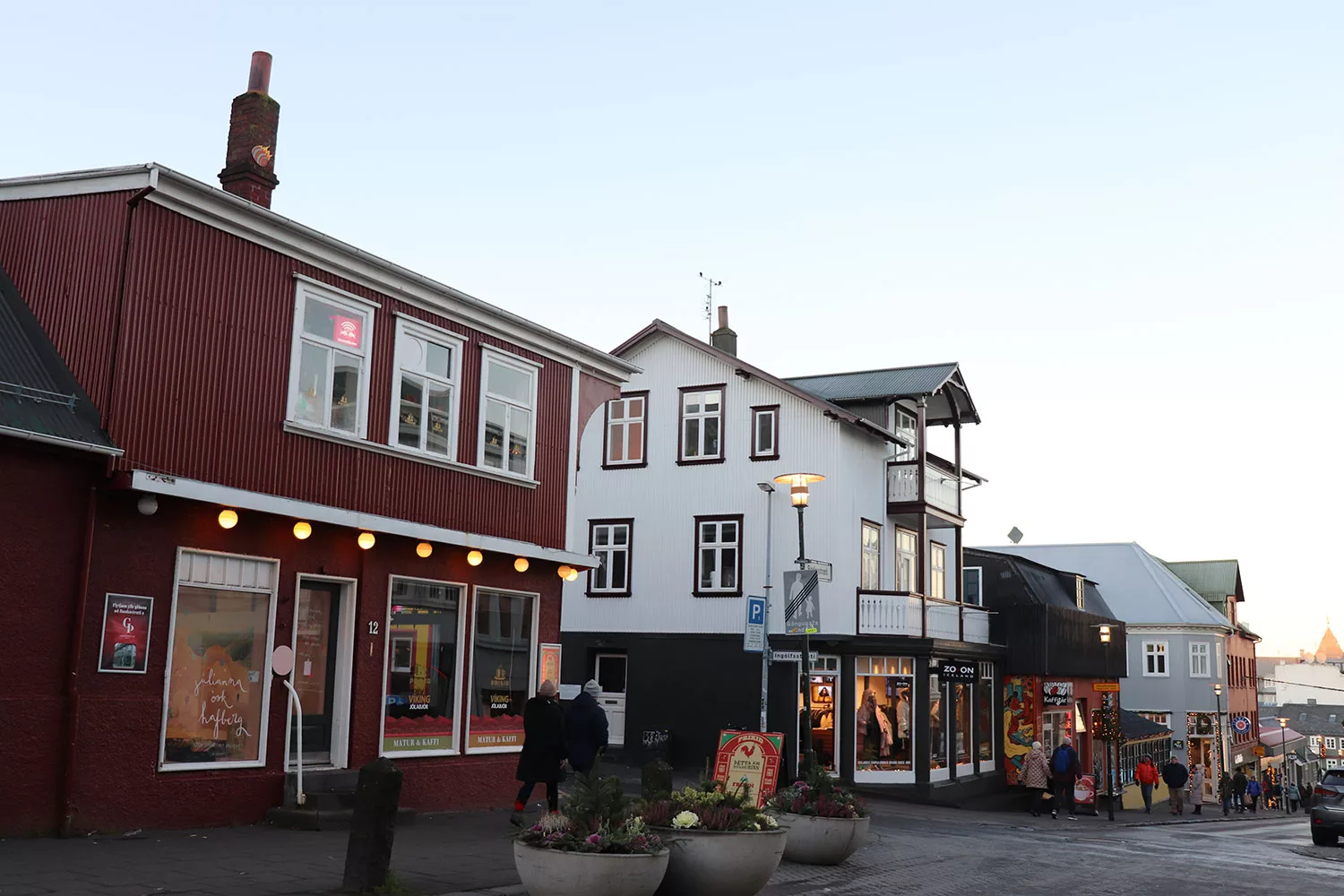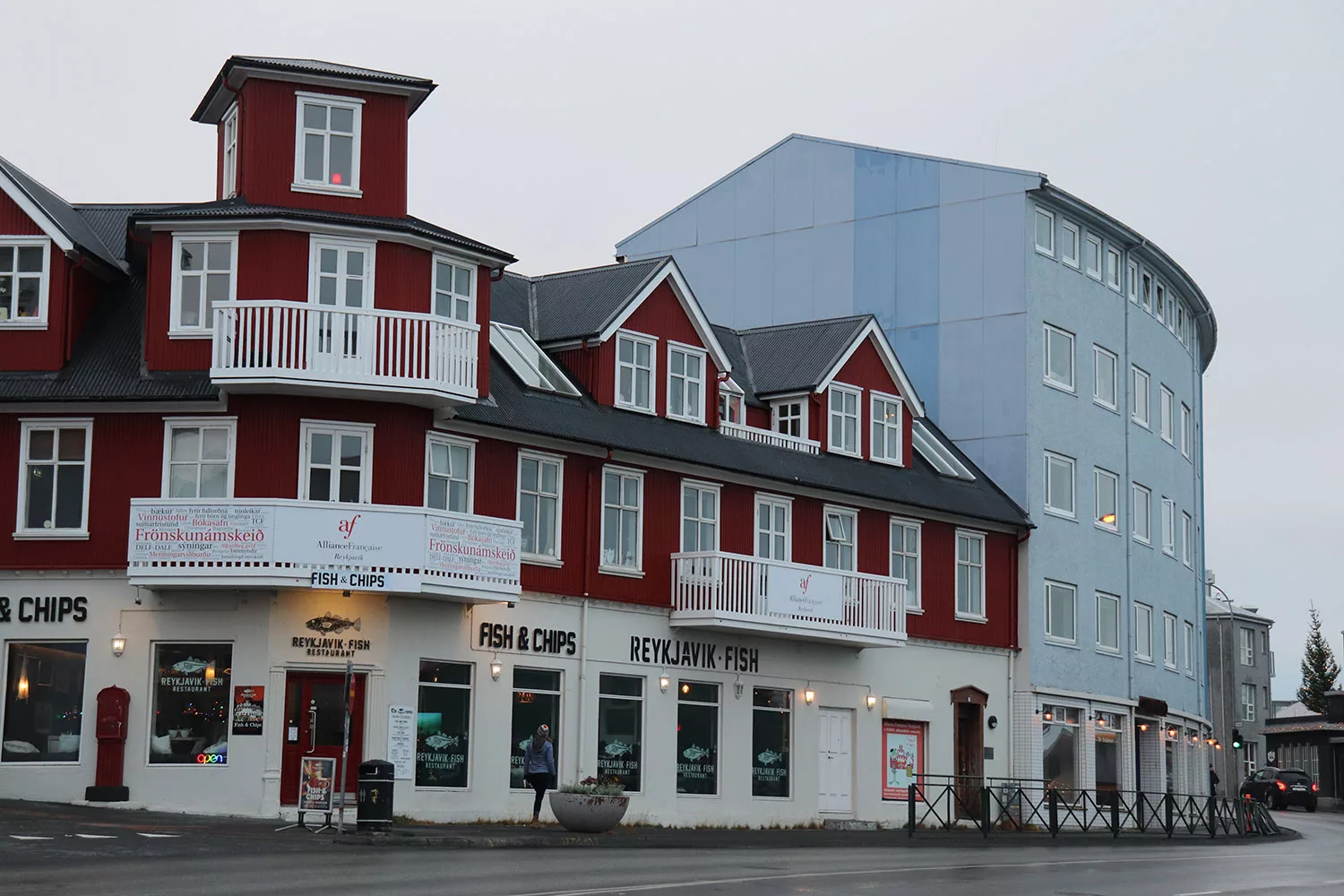 Some museums I didn't opt to see this visit include the Arbaer Open Air Museum and the Maritime Museum. There are a few more including Perlan, Northern Lights Museum, etc. but I'm not sure why you'd pay to visit the virtual experience when you can visit those things in person right there in Iceland.
Things to Do in Reykjavik: Beyond the Museums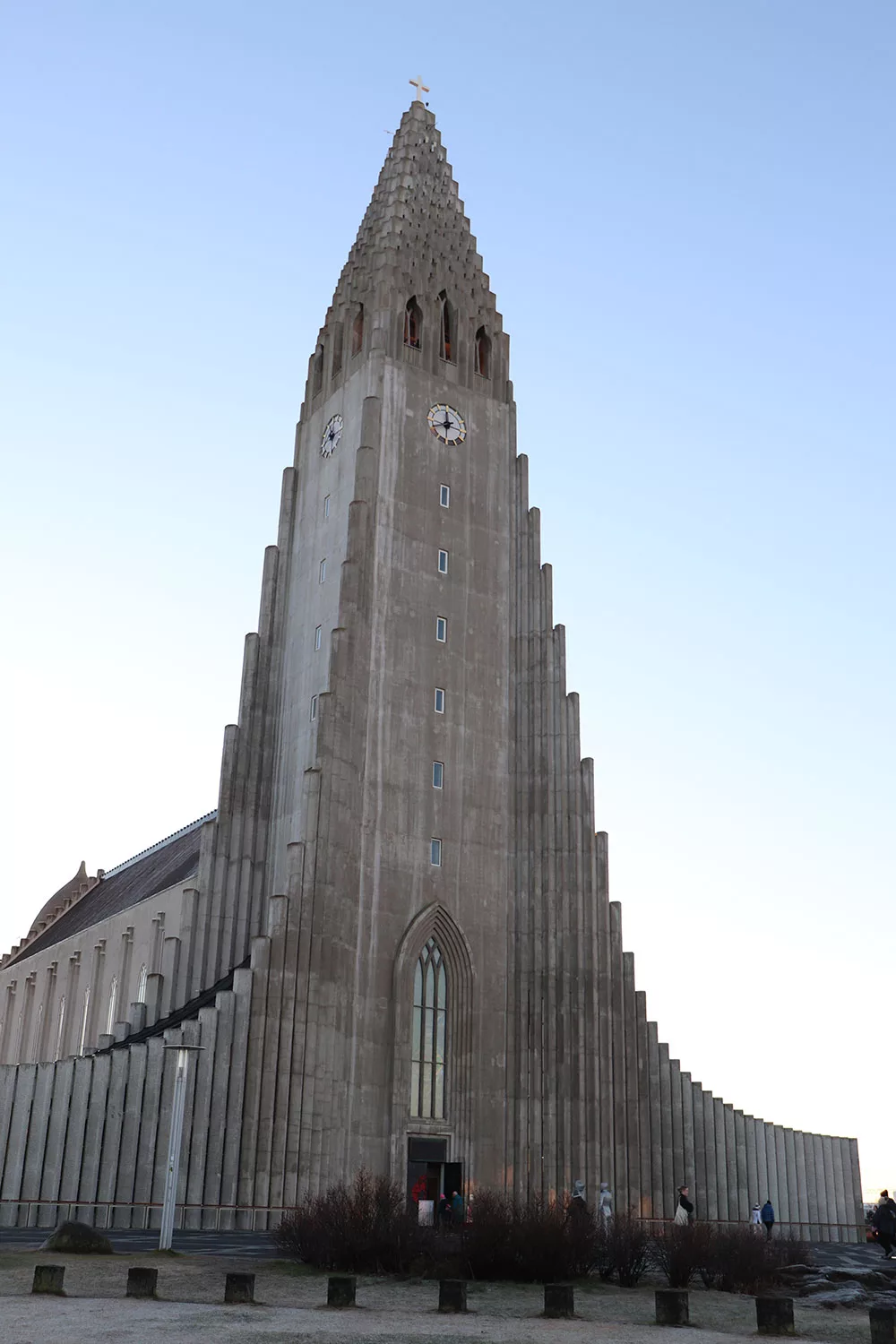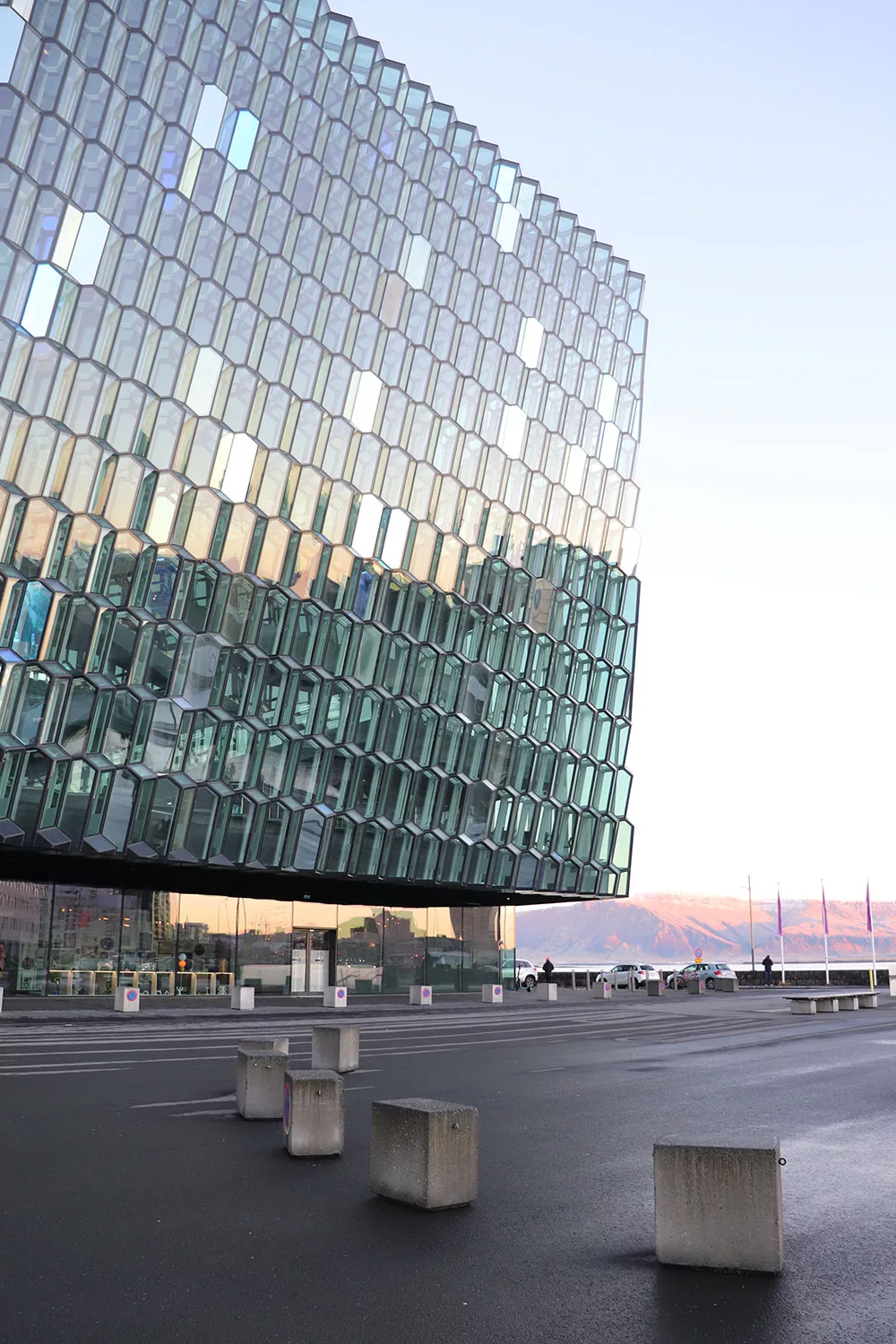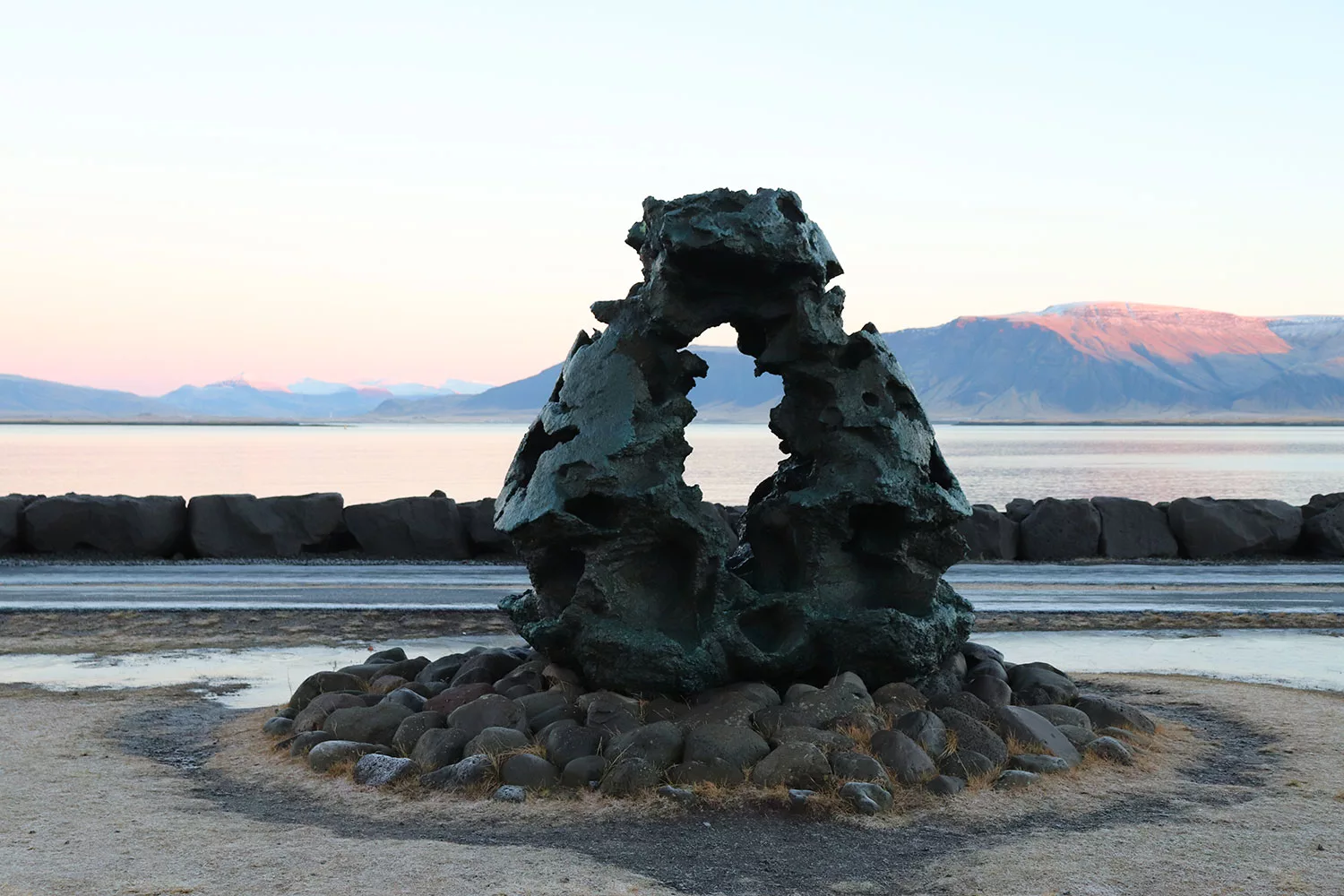 Learning about Iceland's history and culture was fascinating but Reykjavik is a very lively and beautiful city as well. Their towering church Hallgrímskirkja is a unique piece of architecture completely in 1986, and inspired by the natural splendors of Iceland. For a fee you can take an elevator to the top to get views of the city (finally, no more painstaking stair climbs!).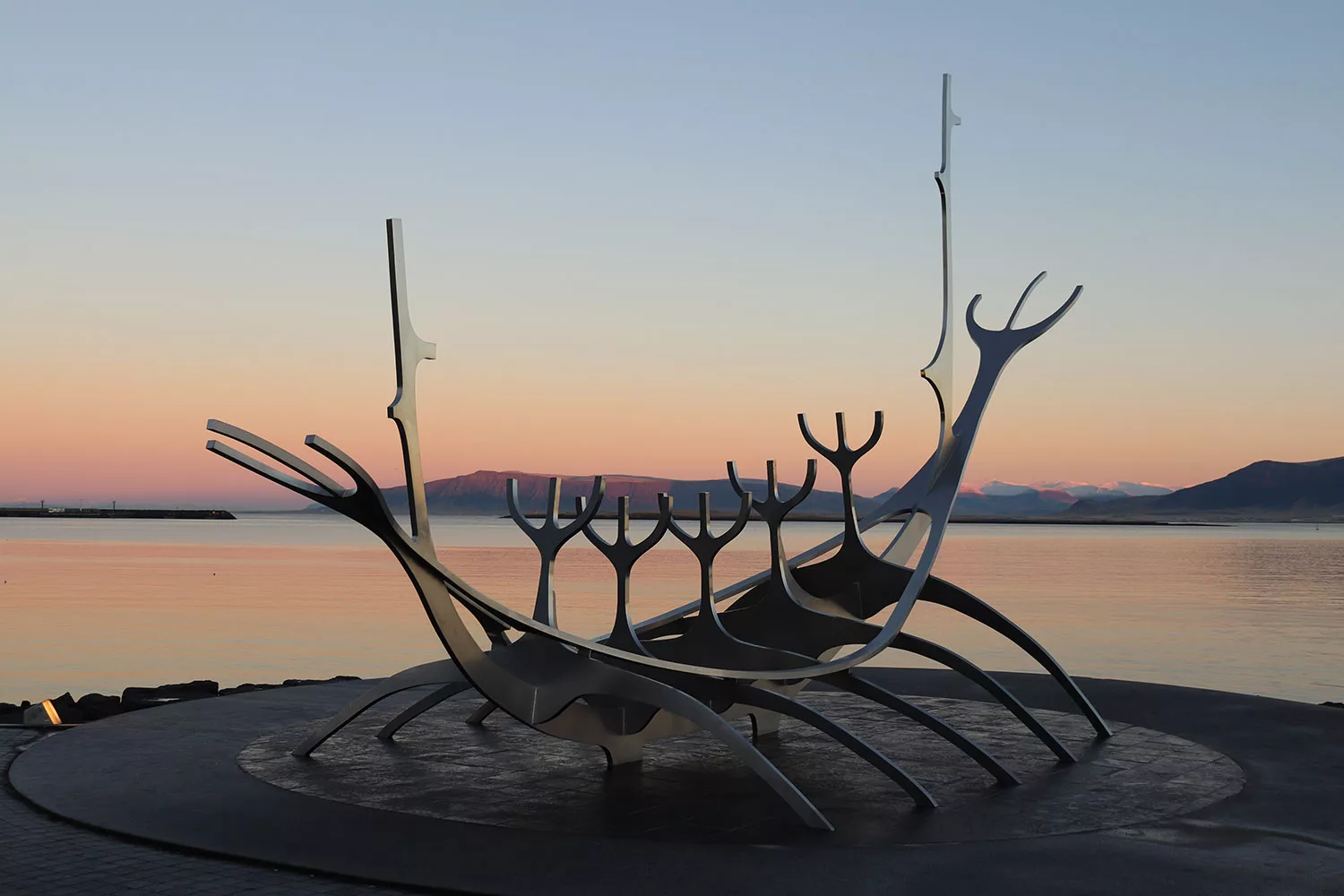 Another interesting piece of architecture is the Harpa Concert Hall. Also inspired by Iceland's nature, the hall has a dark glass facade and turns colors in the darker hours. There are also many geothermal pools around the hall that reflect it. In the same area you can find the Sun Voyager which is a sculpture by Jón Gunnar Árnason. It looks like a viking ship headed to the north, reflecting the city's history. This area is also quite beautiful and a great spot for seeing the Northern Lights if they come to Reykjavik. (Which can happen if the Lights are strong enough!)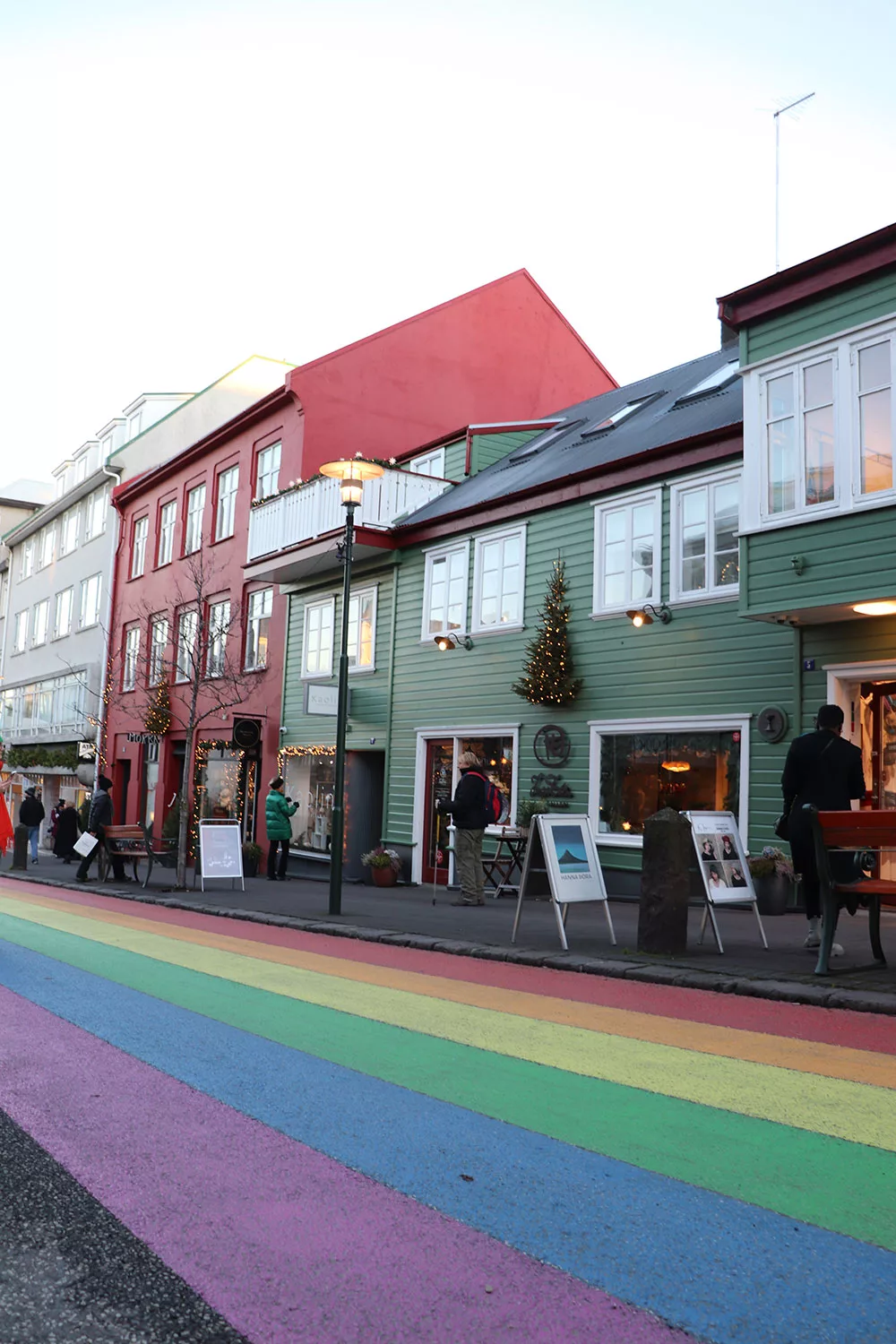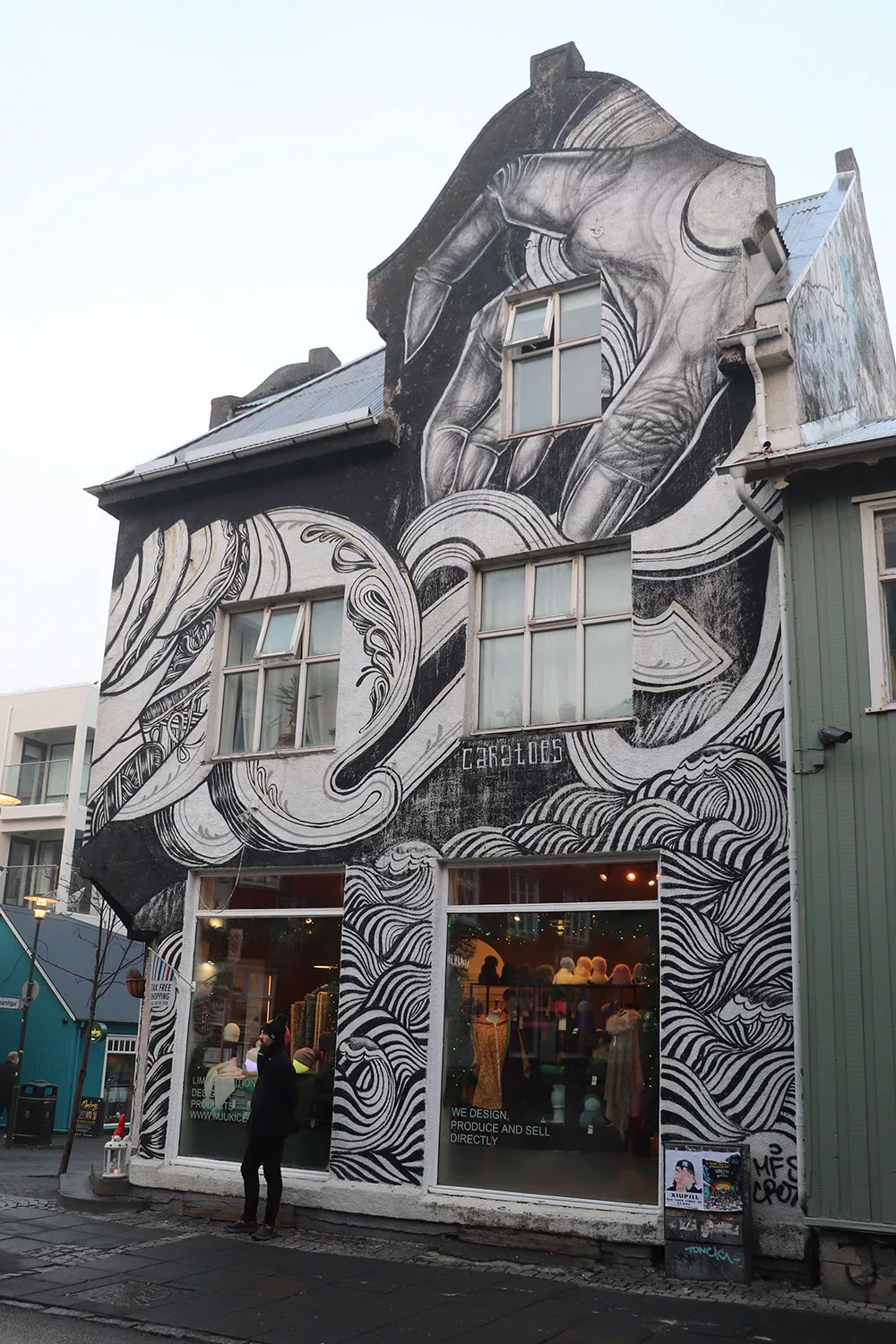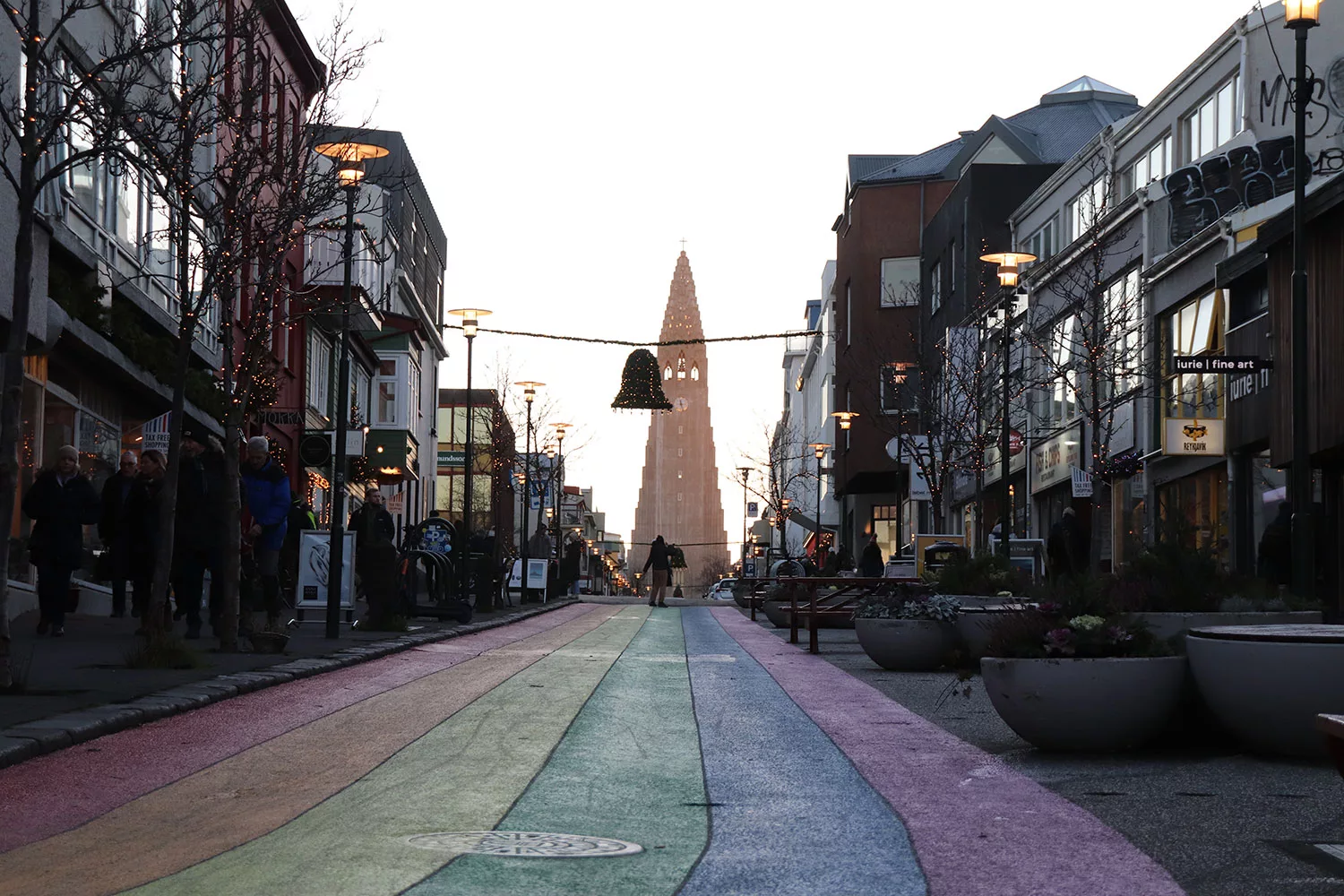 The Laugavegur area is the downtown area of Reykjavik and is very charming. Here you can find a ton of souvenir shops (a ton) as well as lots of places to eat. In this area and the areas to the west of here, you'll find a lot of very colorful buildings and street art. The buildings in Reykjavik aren't very old, as many burnt down over the years, but I found the personality Icelanders put into their businesses quite lovely.
Budget tip! I found if you go to the east of Laugavegur, east of a road called Snorrabraut, the prices decrease significantly. Meals cost about 2500+ and often in the 3000 krona range in Laugavegur but if you go east, meals are closer to 1500 Krona. It's a difference between $18-$21 or more and $11. There are lots of great places to eat here too, so it's a win-win.
You should also stop by Reykjavik's lake, Tjormin, which is another landmark of the city. If you have more time then perhaps you can venture out to the Grotta Island Lighthouse or the Nautholsvik Geothermal Beach. Those are both places I'd like to visit when it's a bit warmer.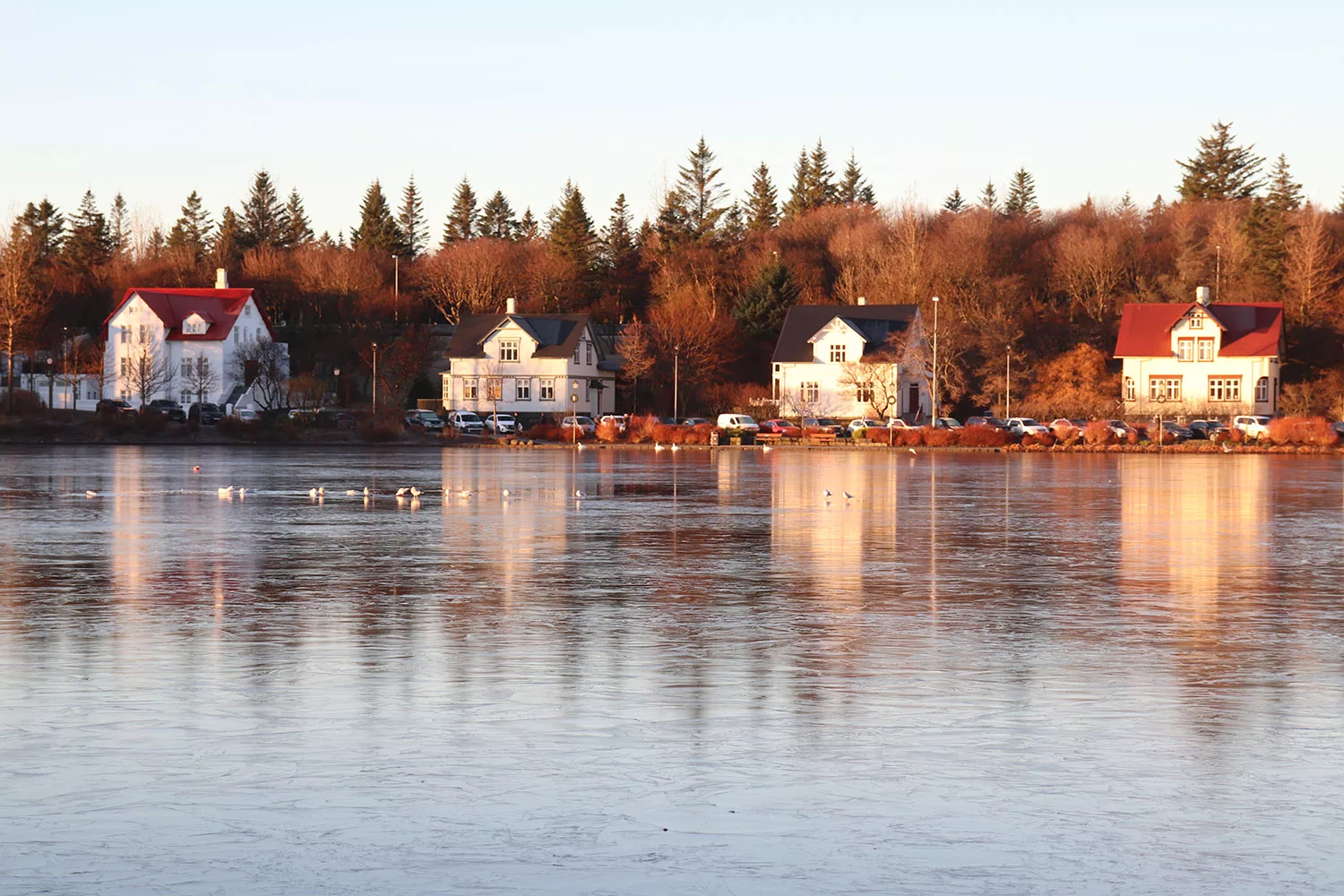 What I love about Reykjavik is that it's a very kind and very lively city. There are lots of local businesses to discover (& not a single Starbucks!) and the people are very friendly. It also has a ton of vegan food. I wanted to stay much longer just to try more food and meet more people since it just felt so cosy there. I honestly didn't think I'd enjoy it that much but now I keep wanting to go back.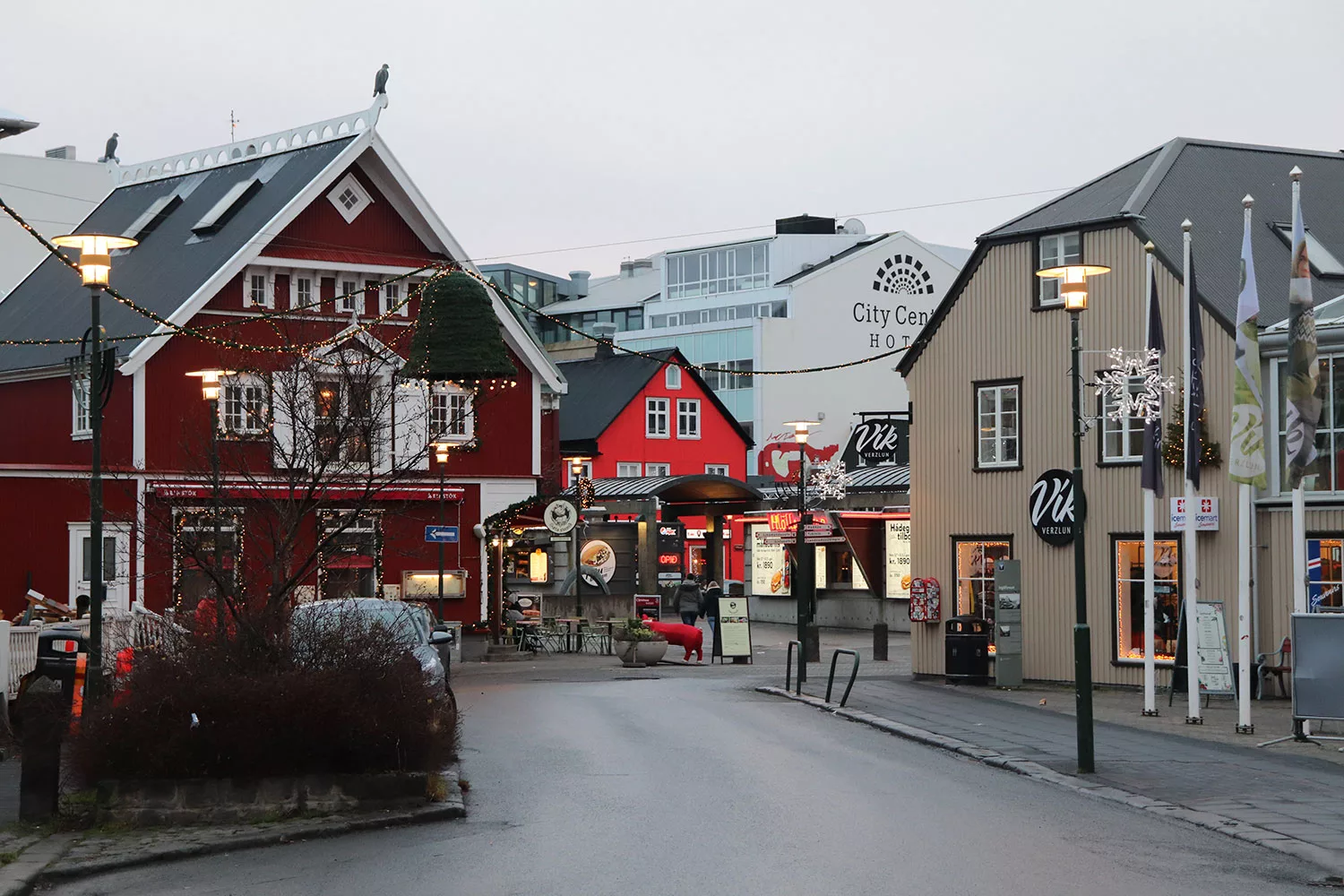 I definitely recommend a few days in Reykjavik to get to know the city, or at least one to experience it. It's a very lovely place with a lot of culture and is definitely worth the visit.
Please note that this post may contain affiliate links. These are at no additional cost to you but I receive a commission if you make a purchase through the link, and the commission helps me run my blog. Thanks for your support!
Tags:
europe
,
iceland
,
reykjavik
Sharing is Caring
Want to support me?
Buy me a Coffee