3 Amazing Mayan Ruins in Mexico: Chichen Itza, Tulum & Coba
Originally published on Friday, February 24, 2023
Mexico's Mayan ruins are some of the best preserved and fascinating ancient ruins in the world, and I was eager to see as many as possible on my trip to the Yucatan Peninsula. Here's an overview of what each Mayan ruin is like and the history behind each of them.
Chichen Itza Mayan Ruins
Chichen Itza is one of the "seven wonders of the modern world" and also a UNESCO World Heritage Site. And I have to say, all three Mayan ruins on this list are nice but in a comparison, the other two pale in the shadow of Chichen Itza. So if you can only visit one, I will tell you right now that it has to be Chichen Itza.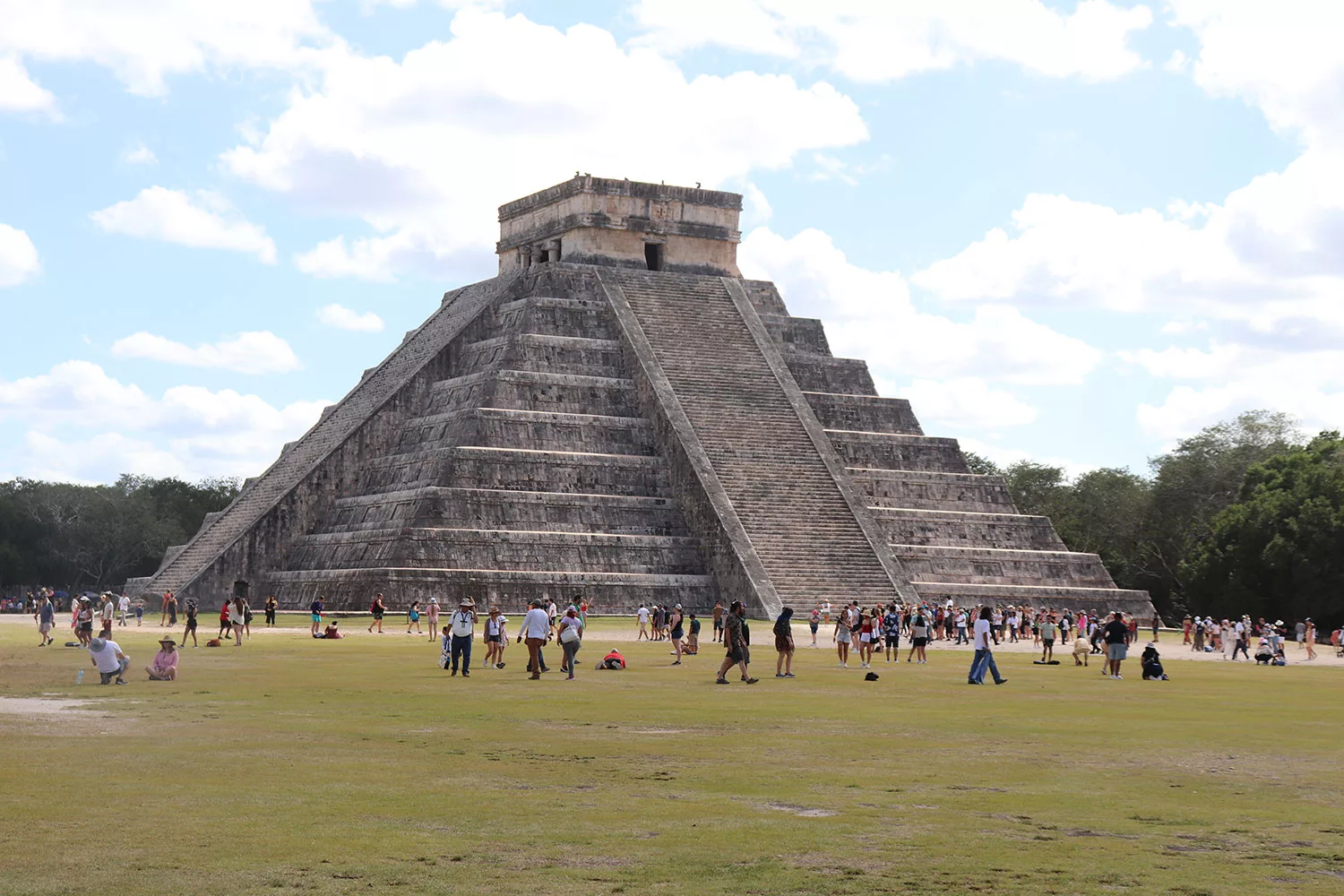 The city thrived in the 10th-13th centuries as the center of power for the Itza and later the Mayapan. However the Yucatan area is not great for farming and the population became too big to provide for. This saw a downfall of the civilisation and thus Chichen Itza was abandoned by the 14th century. Since it flew under the radar, the Spaniards didn't touch it. The 19th century saw the revival of the Mayan ruins.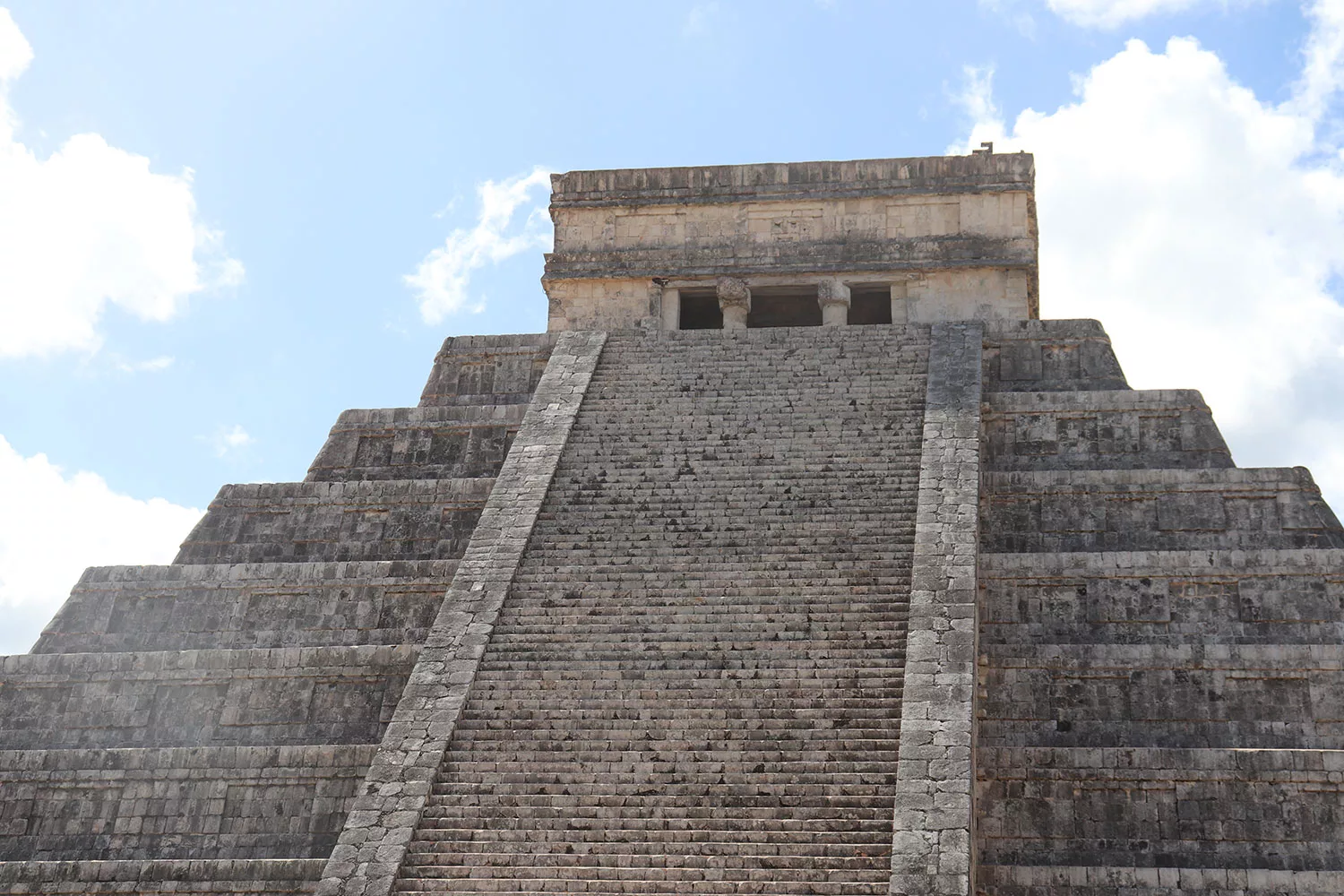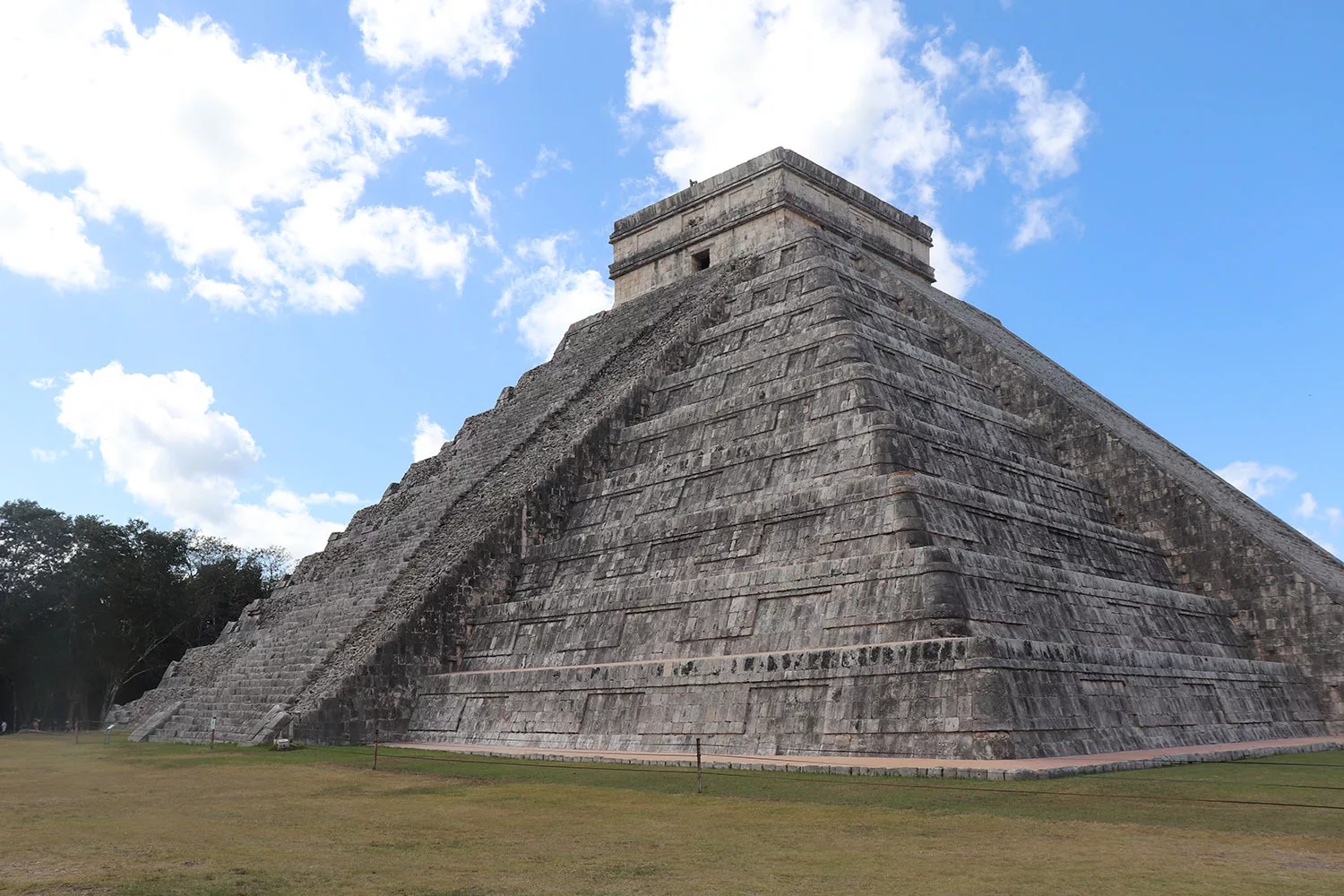 The most dramatic part of the site is El Castillo which is the tall pyramid. It was used for rituals and sacrifices and its architecture may seem a little plain but is actually very advanced. There are 91 steps on each side and then an additional step to the temple to signify the 365 days of the year. They are also designed to sound like a Quetzal bird when being climbed (which guests unfortunately haven't been able to do for years now). But what I found most interesting is that twice a year, the sides along the stairway will create a wavy design with shadow that ends up in line with the snake heads – thus creating the image of a snake with the sun. Those two days are the spring and autumn equinoxes. I think that is mind-blowingly cool.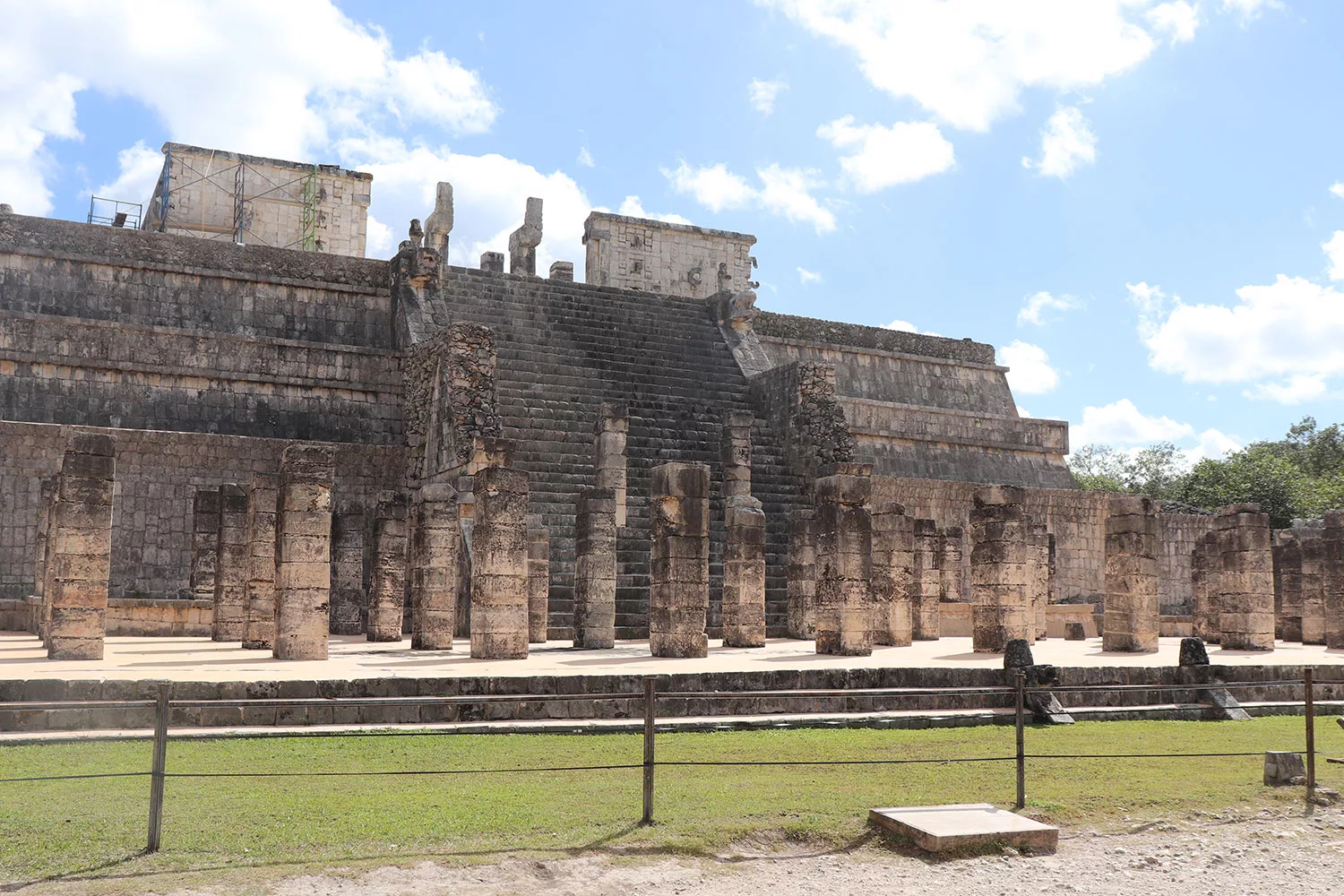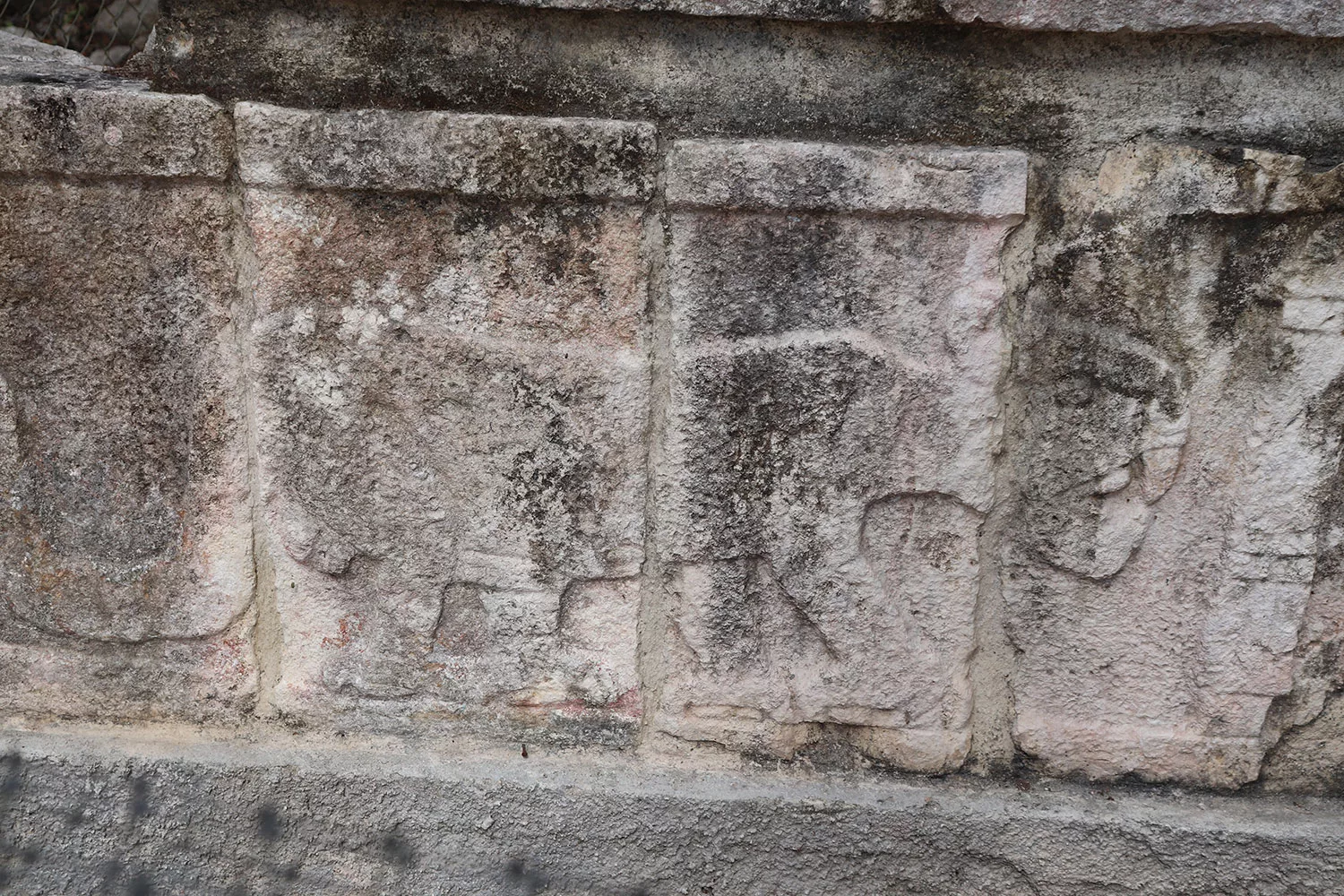 To the right you'll see a large structure called the Temple of a Thousand Columns (because it looks like lots of columns – there's actually fewer than 500). This was probably a meeting space. In this area there are other things to see like the market. You can also head south to see some other ruins and a recreated Mayan house.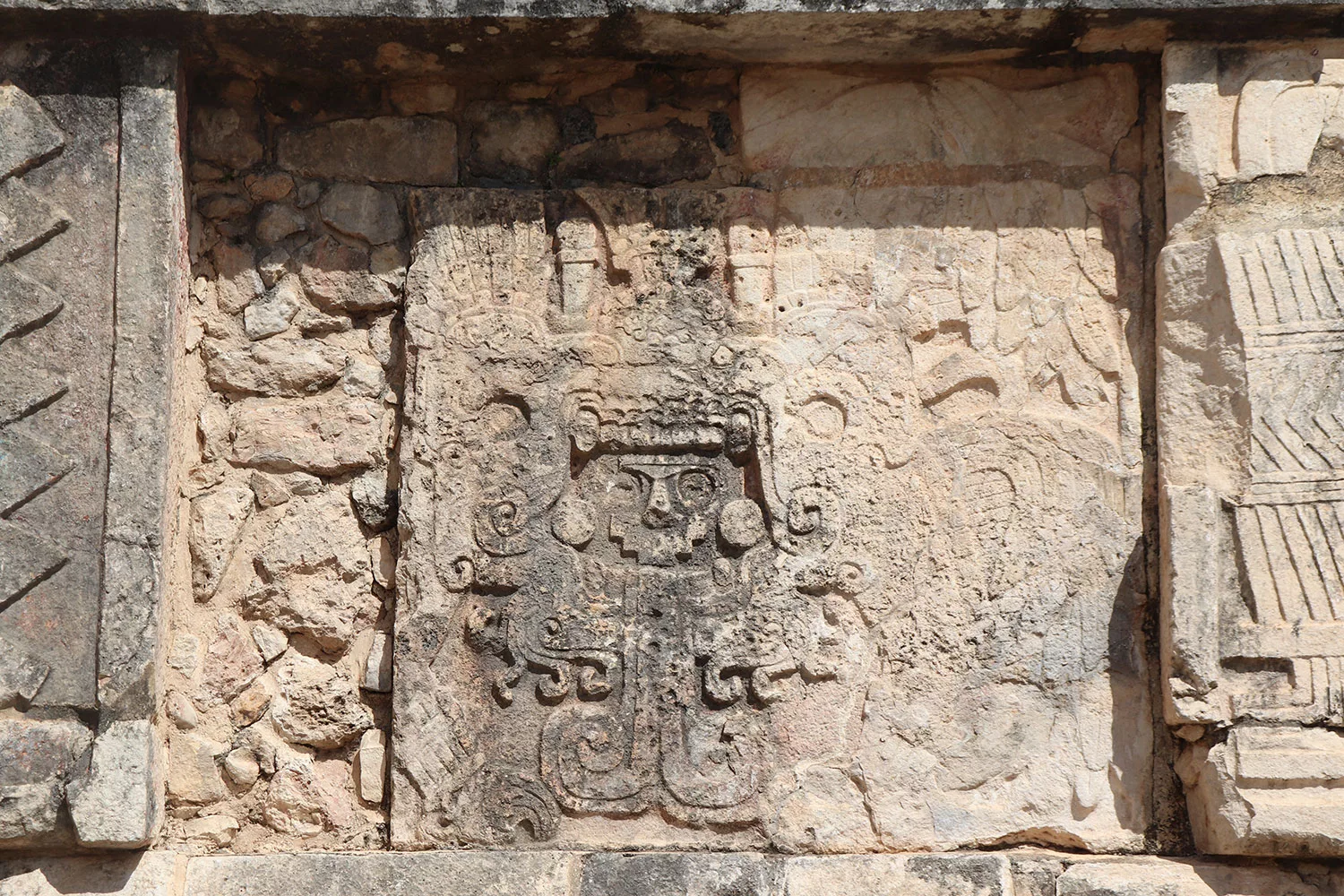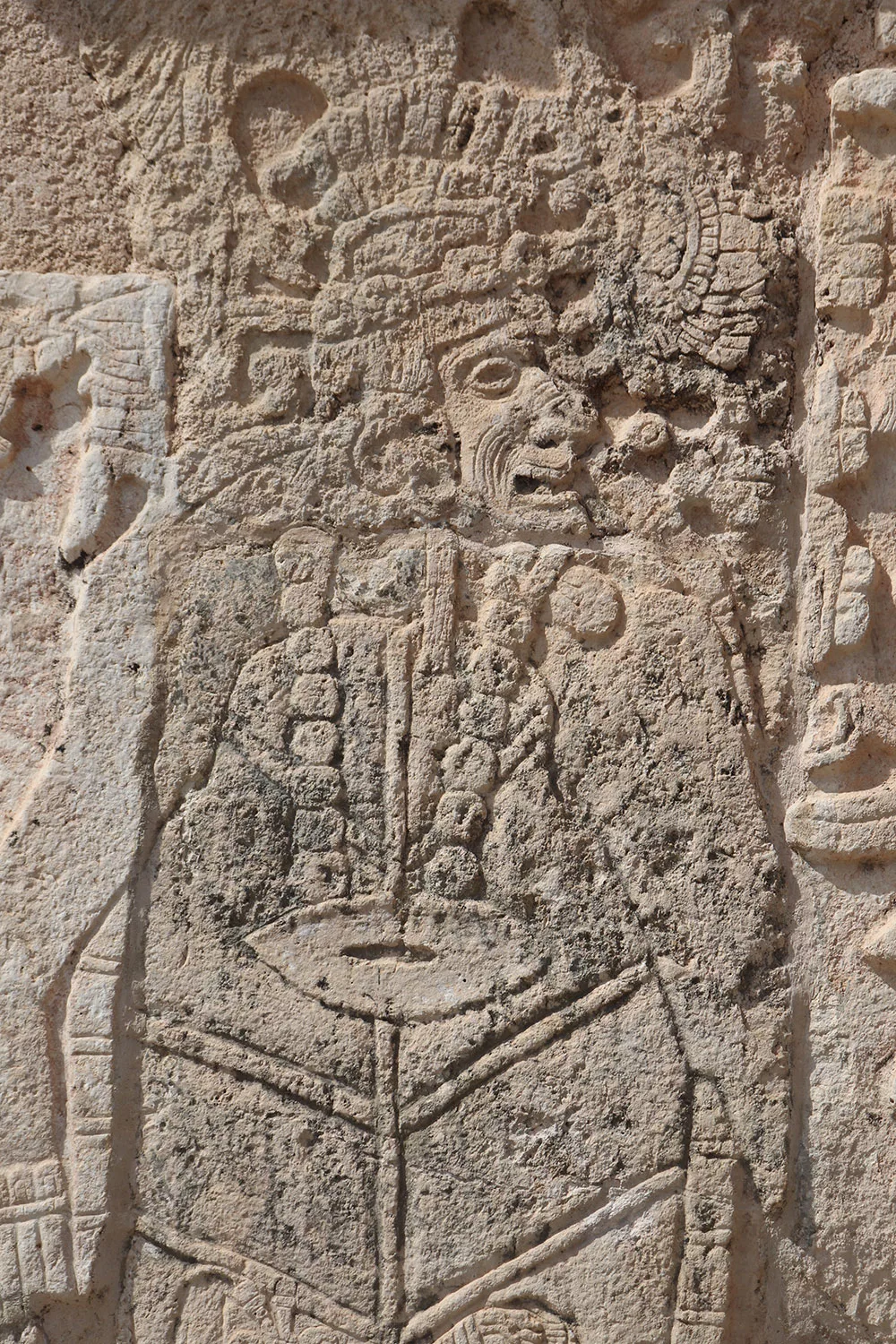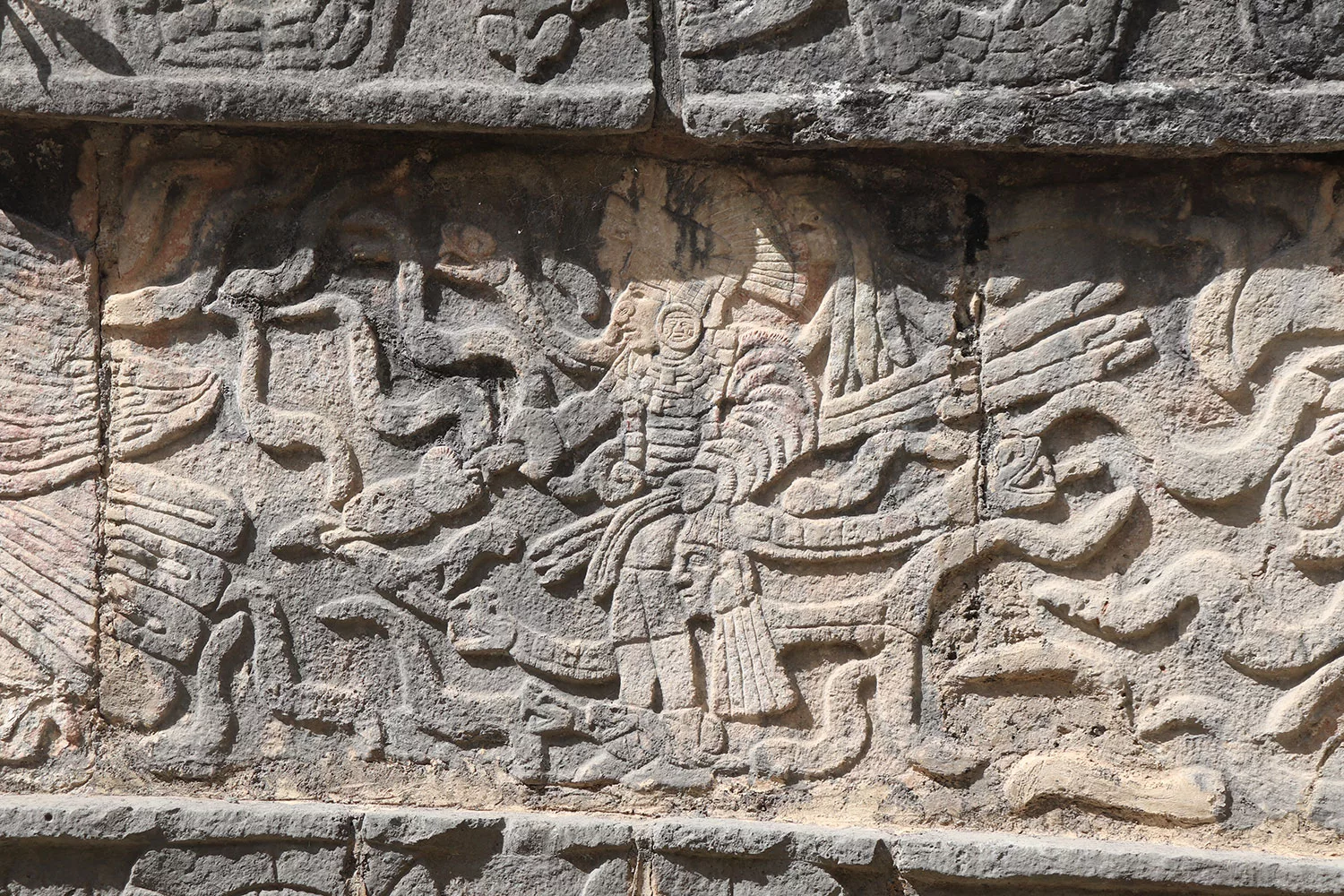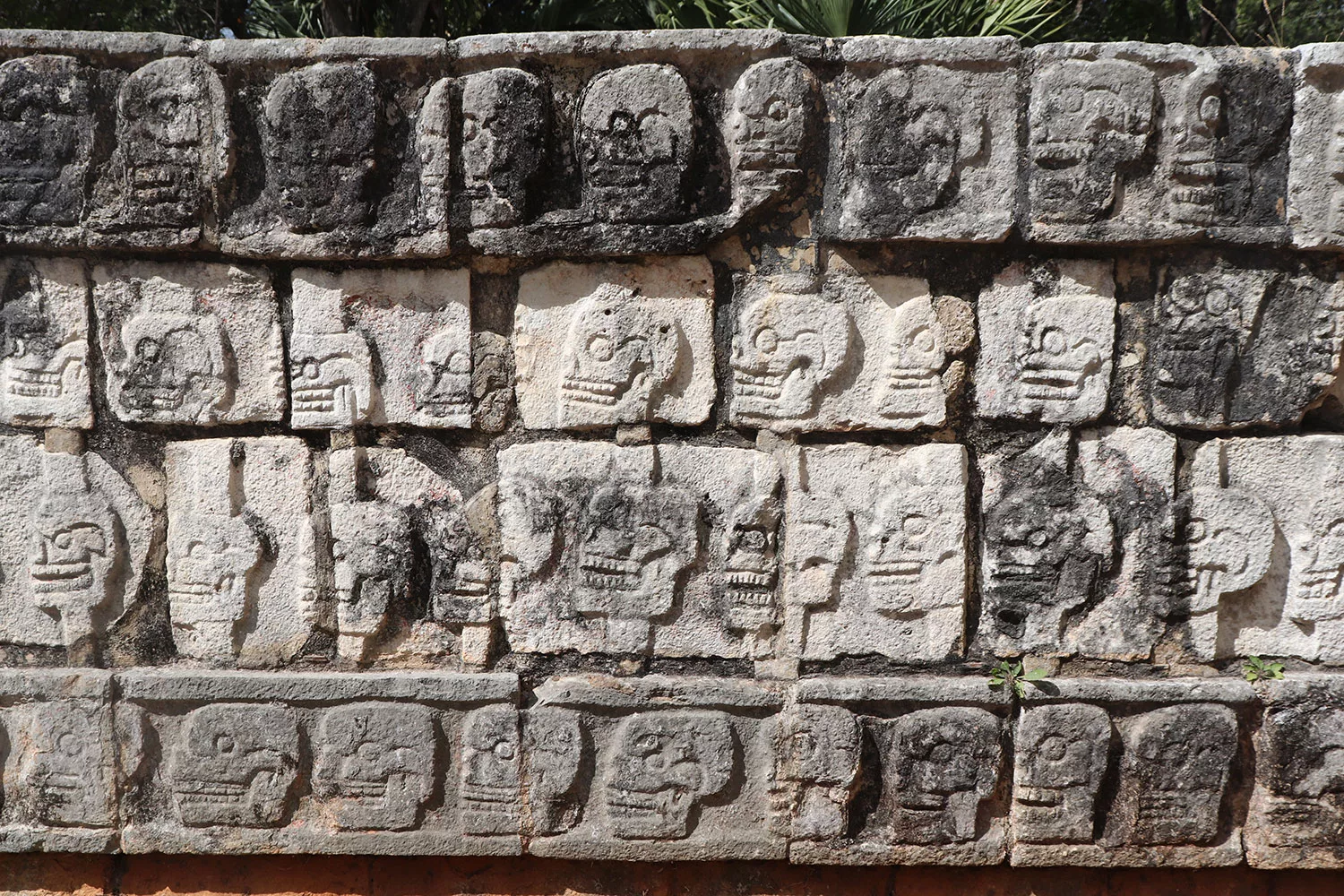 I also really enjoyed seeing the Temple of the Jaguar and the "Tzompantli" (a temple of the dead). These are a lot smaller but the carvings are very well intact and it's absolutely amazing to see. Across from them attached to the ball court is another building with lots of carvings and statues. Everything would've been covered with paint originally but seeing the carvings so well preserved really gives a better idea of what the city would've been like about a thousand years ago.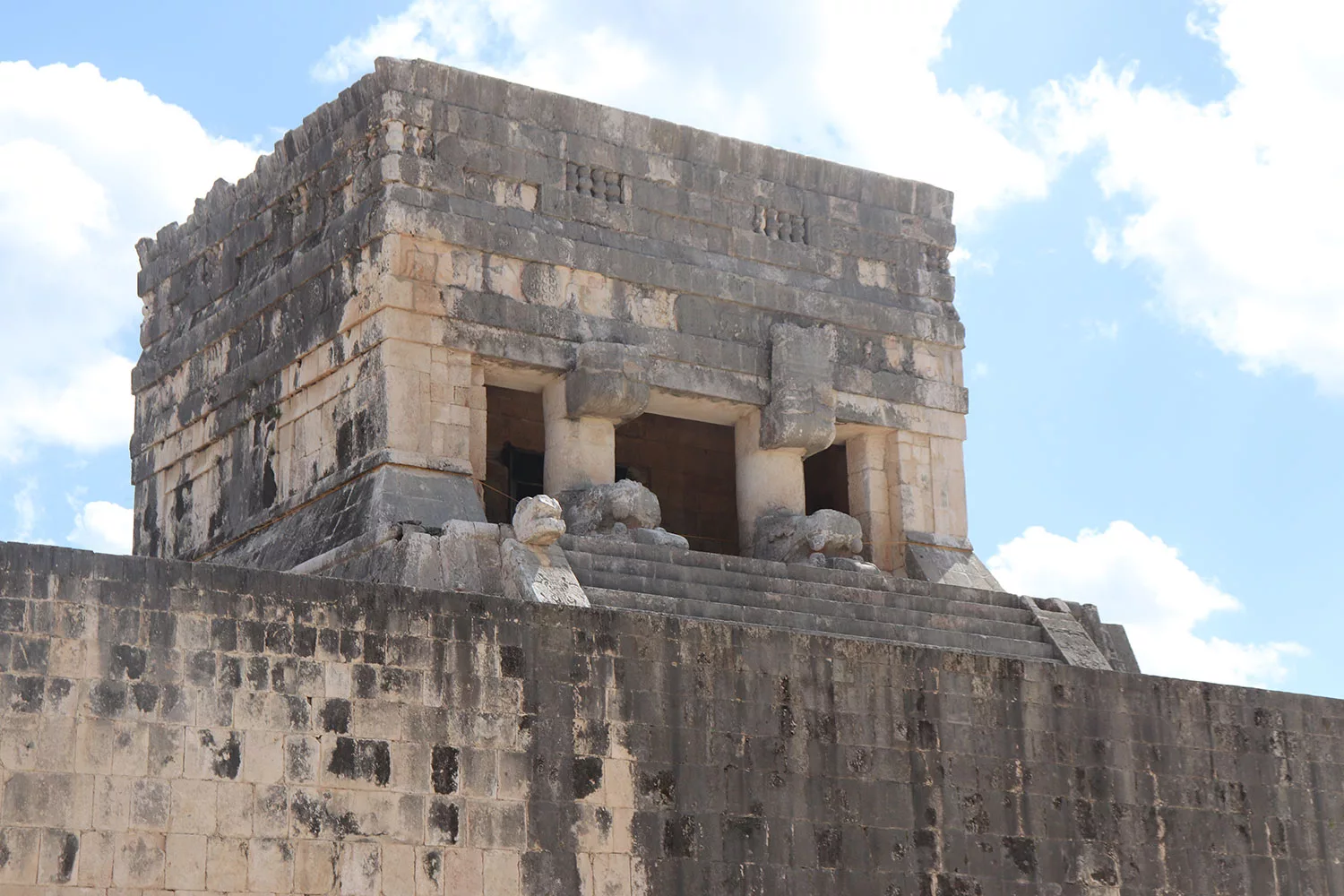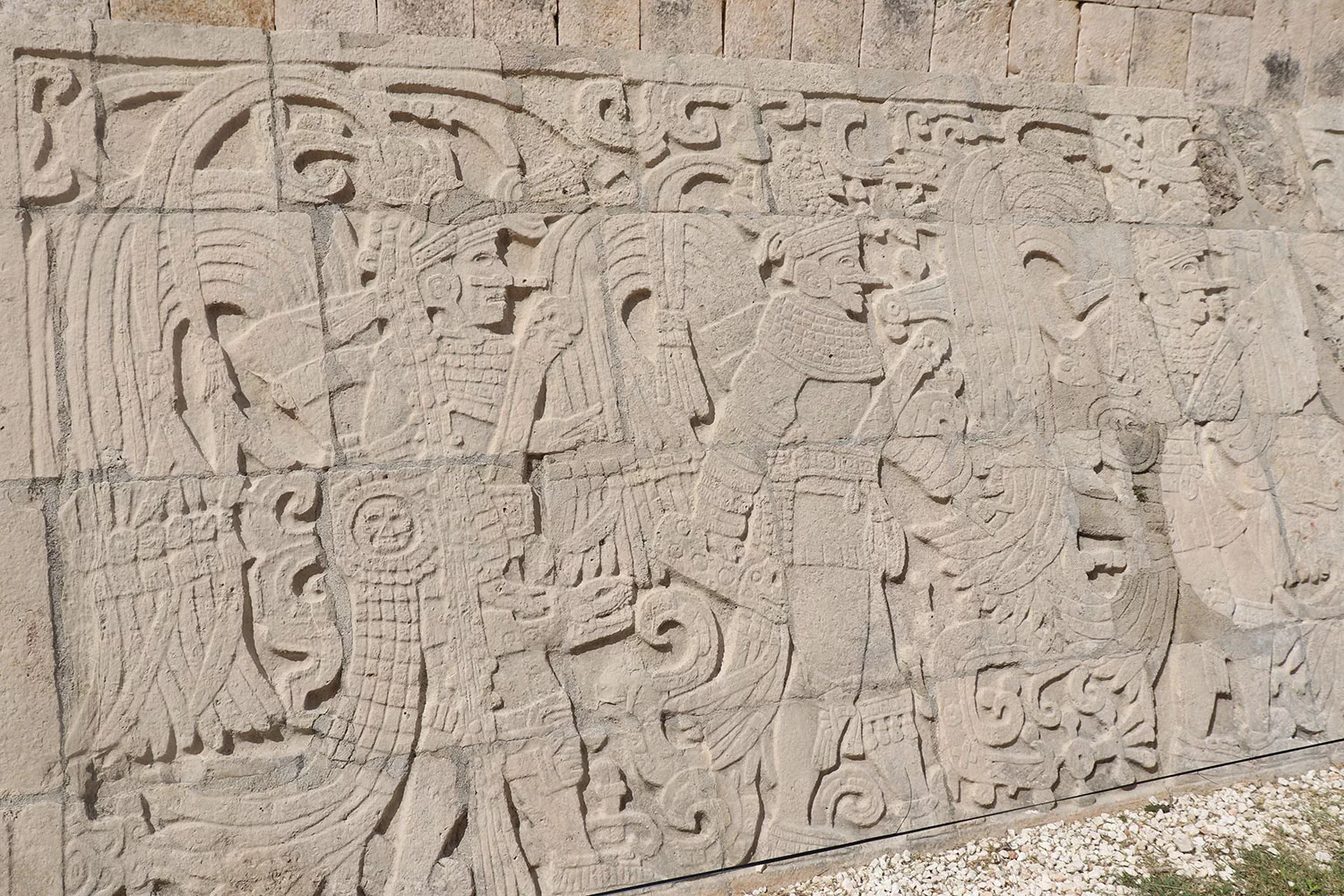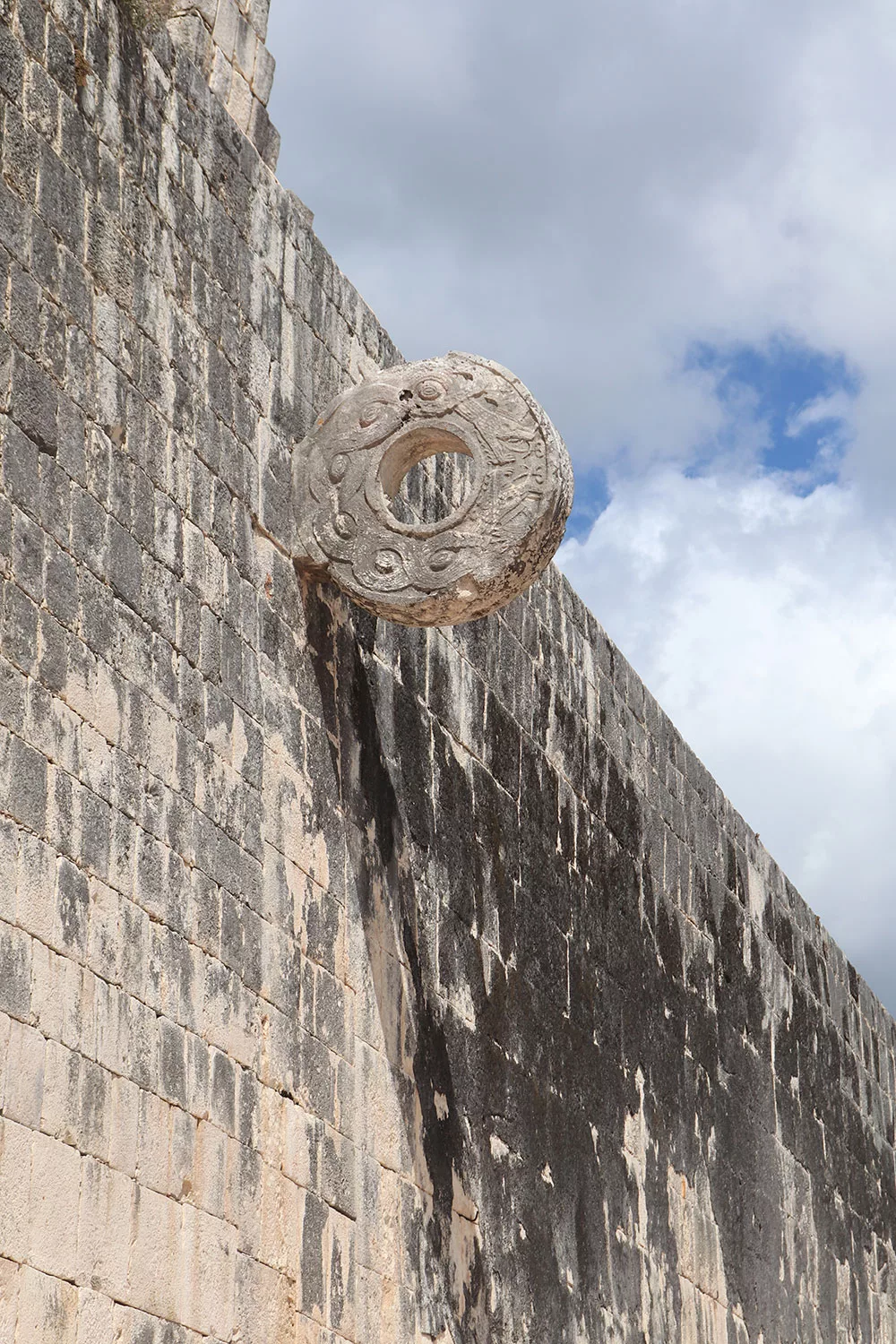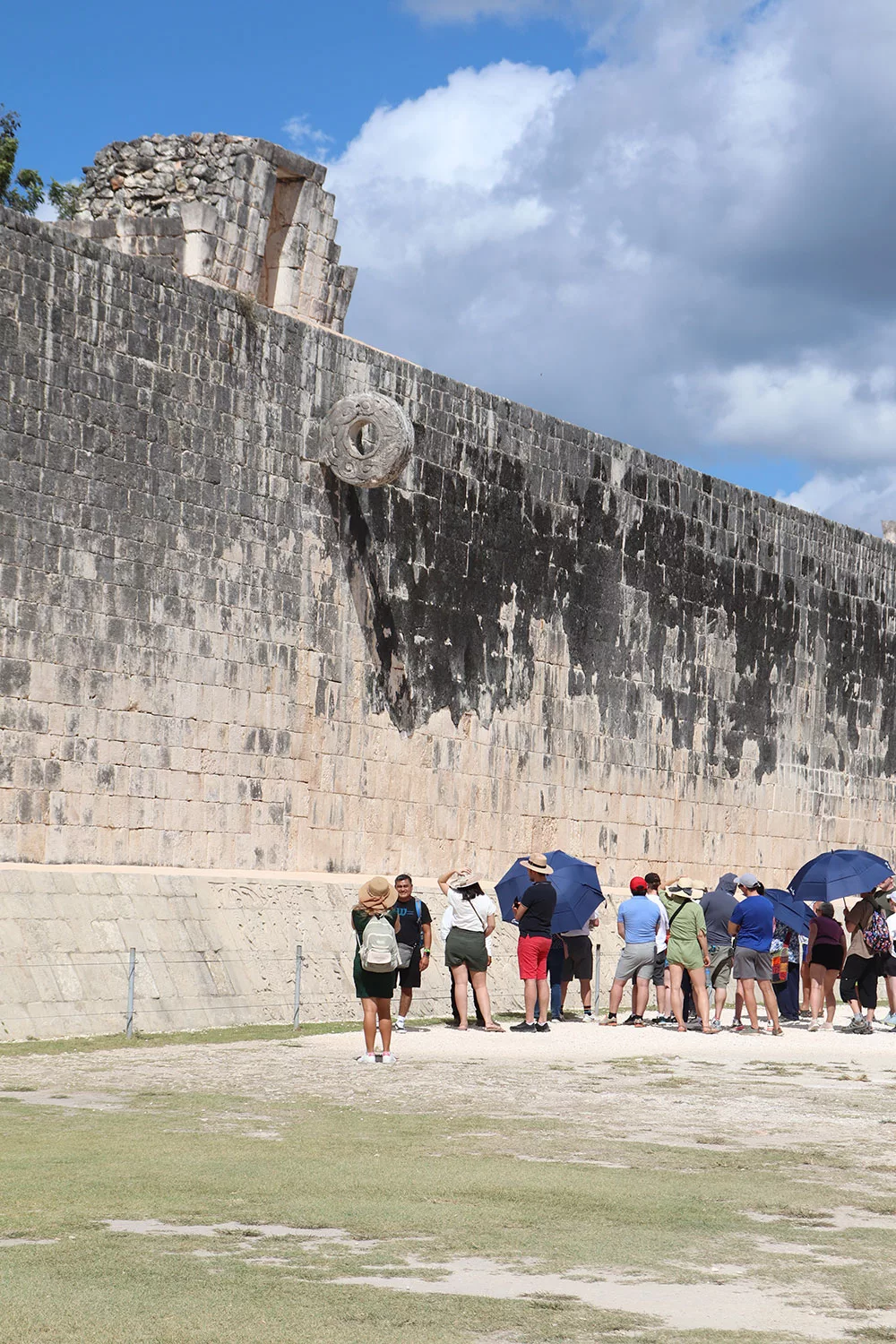 You can see with the people for scale how high the Pok Ta Pok players had to get the ball.
You can also see the ball court where the people would play Pok Ta Pok, and it's the largest ball court in Mesoamerica. I was intrigued because everyone on my tour was so confused about this game, but I watched the movie El Dorado as a kid so I knew quite well how it was played. You can watch the video clip here. Also if you go to Merida, they play the ball game there every Friday night.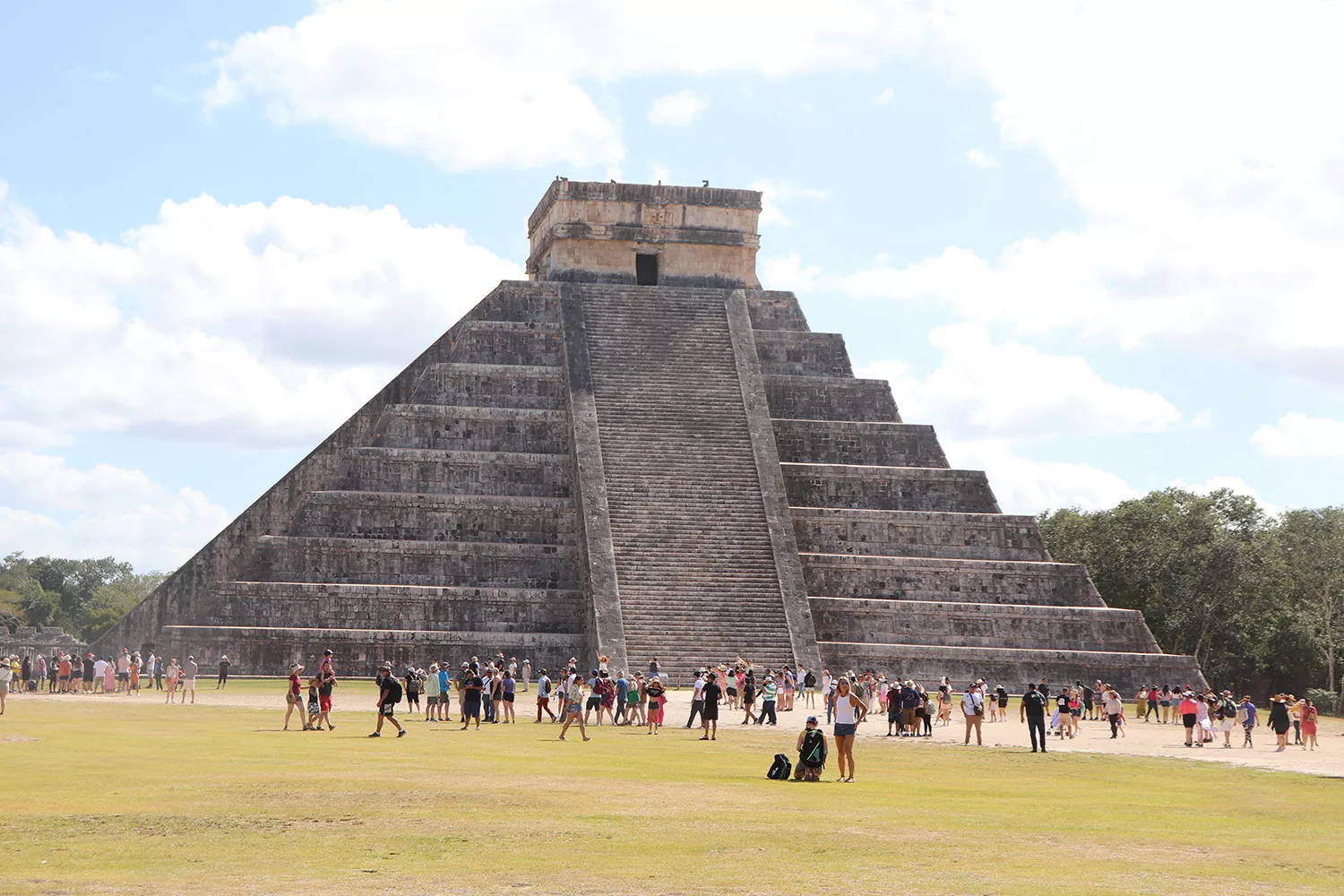 There are no signs at Chichen Itza (!!!) so I recommend you get a guidebook or a guide. The site is stunning but you don't want to be going around without any idea of what you're looking at. Funnily enough, I overheard some people who didn't get a guide trying to figure out what a big sinkhole was for. "This was probably for bathing. I don't know what else it could be for," they said. I didn't have the heart to tell them that it was where the Mayans would throw the bodies of sacrifice victims. Bottom line is, get a guide.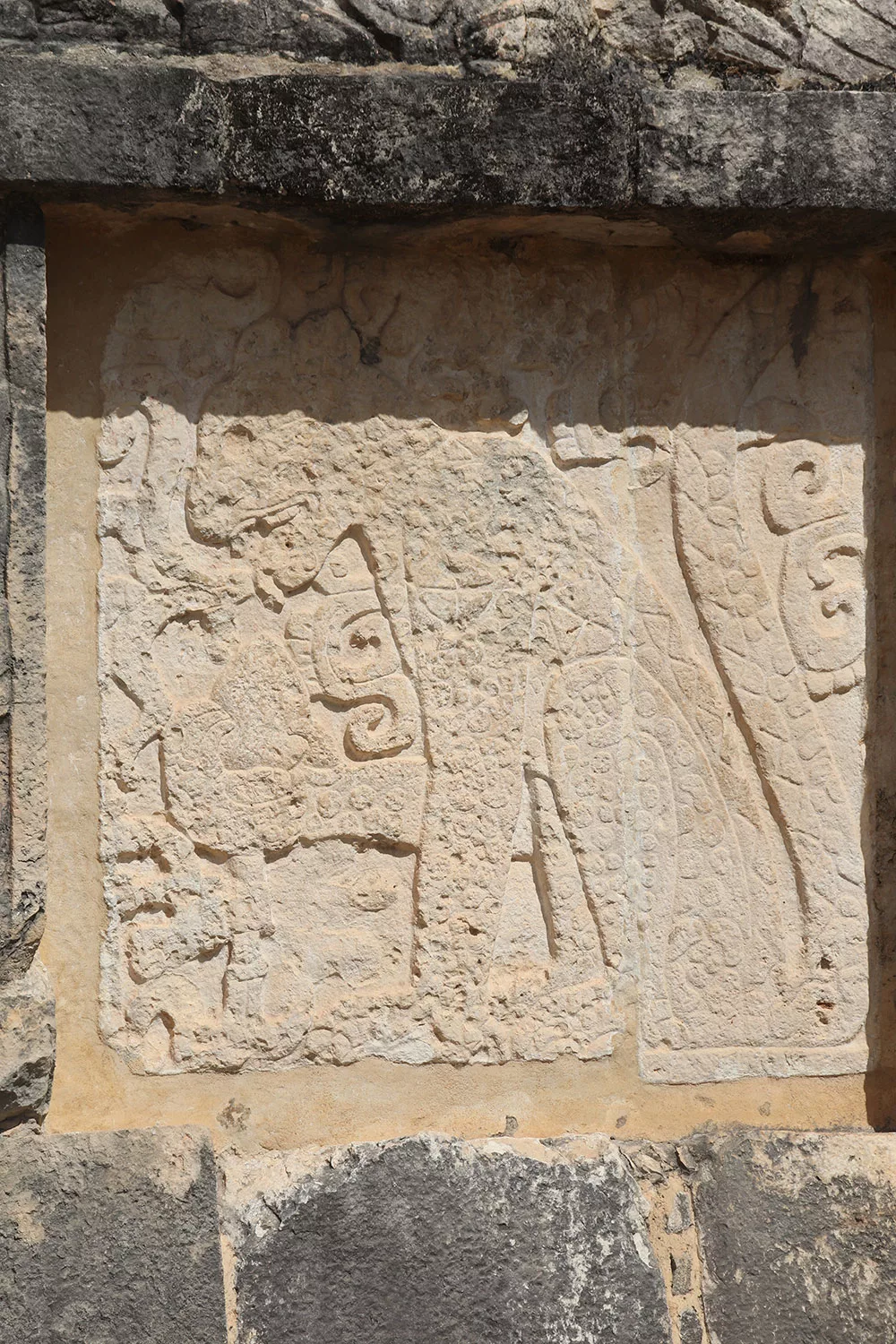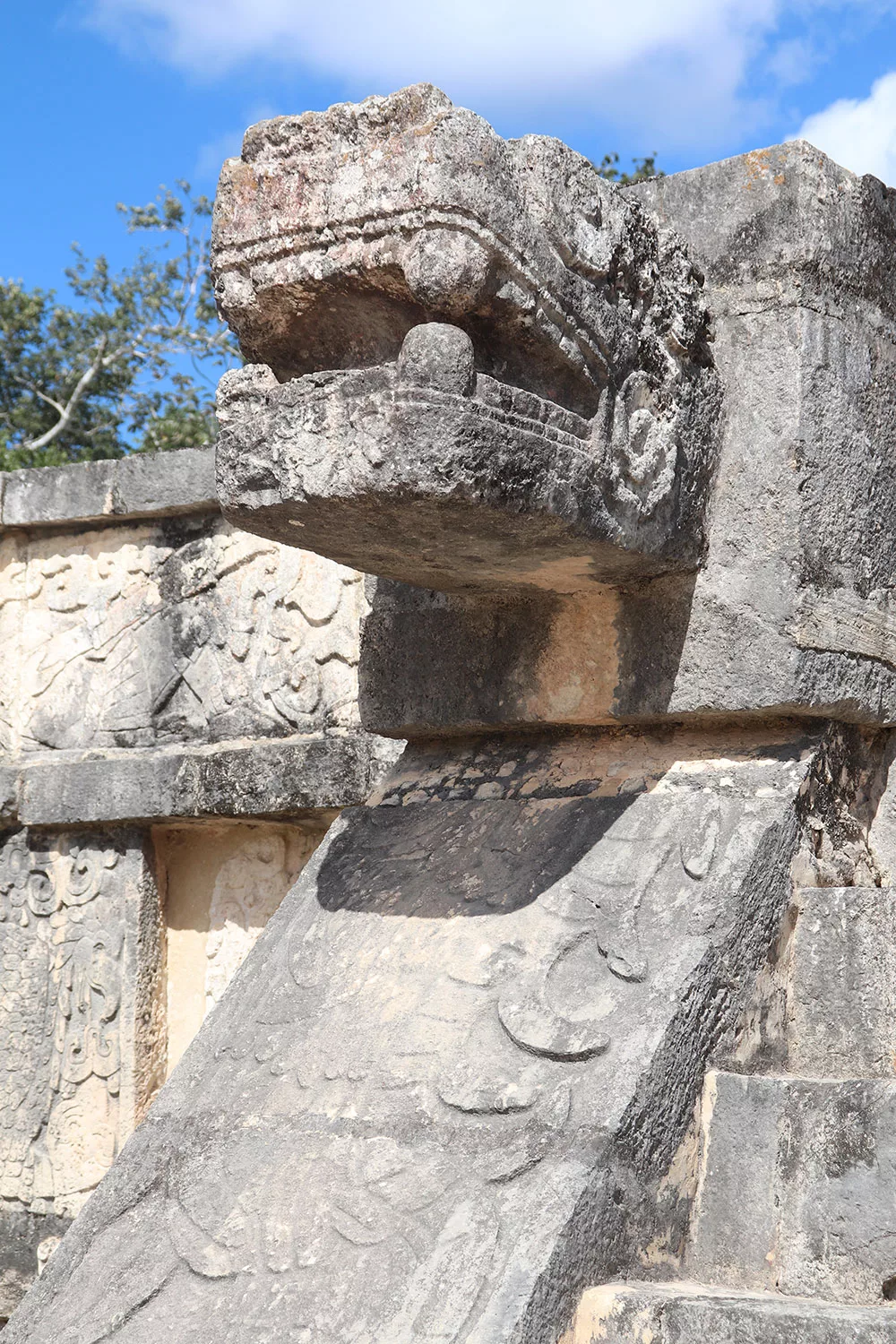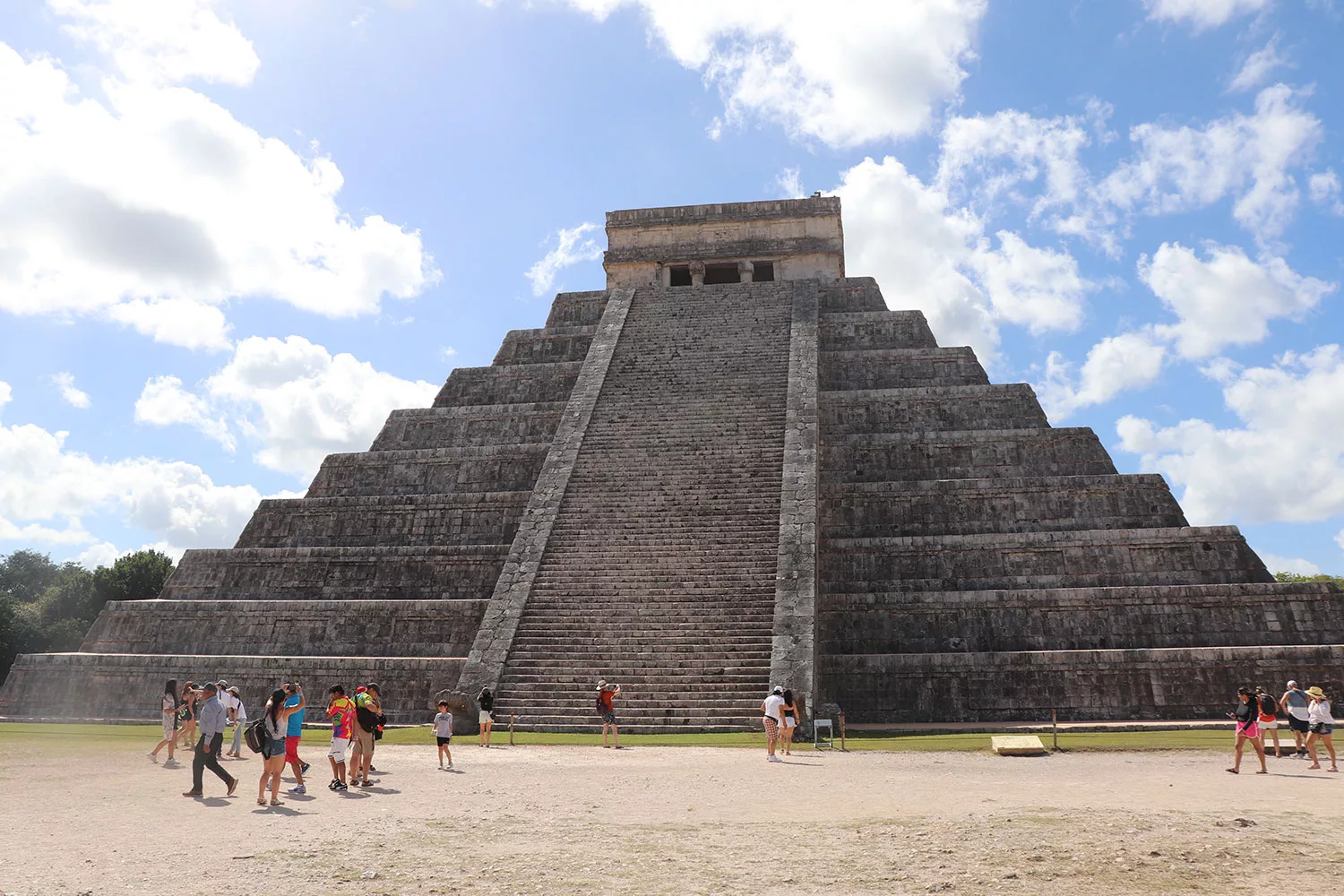 I visited Chichen Itza with an organised tour, but I imagine you need to buy your tickets in advance. You can also book a tour through Viator or GetYourGuide.
The site is actually on the smaller side so you can see it all easily in two hours, if that, even.
Tulum Mayan Ruins
Tulum is the name of one of the Yucatan's most popular towns, but it's also home to some beautiful seaside Mayan ruins. Its name is actually "Zama" (which means "dawn"), so I'd think it would make more sense to call it that. Maybe it'll catch on.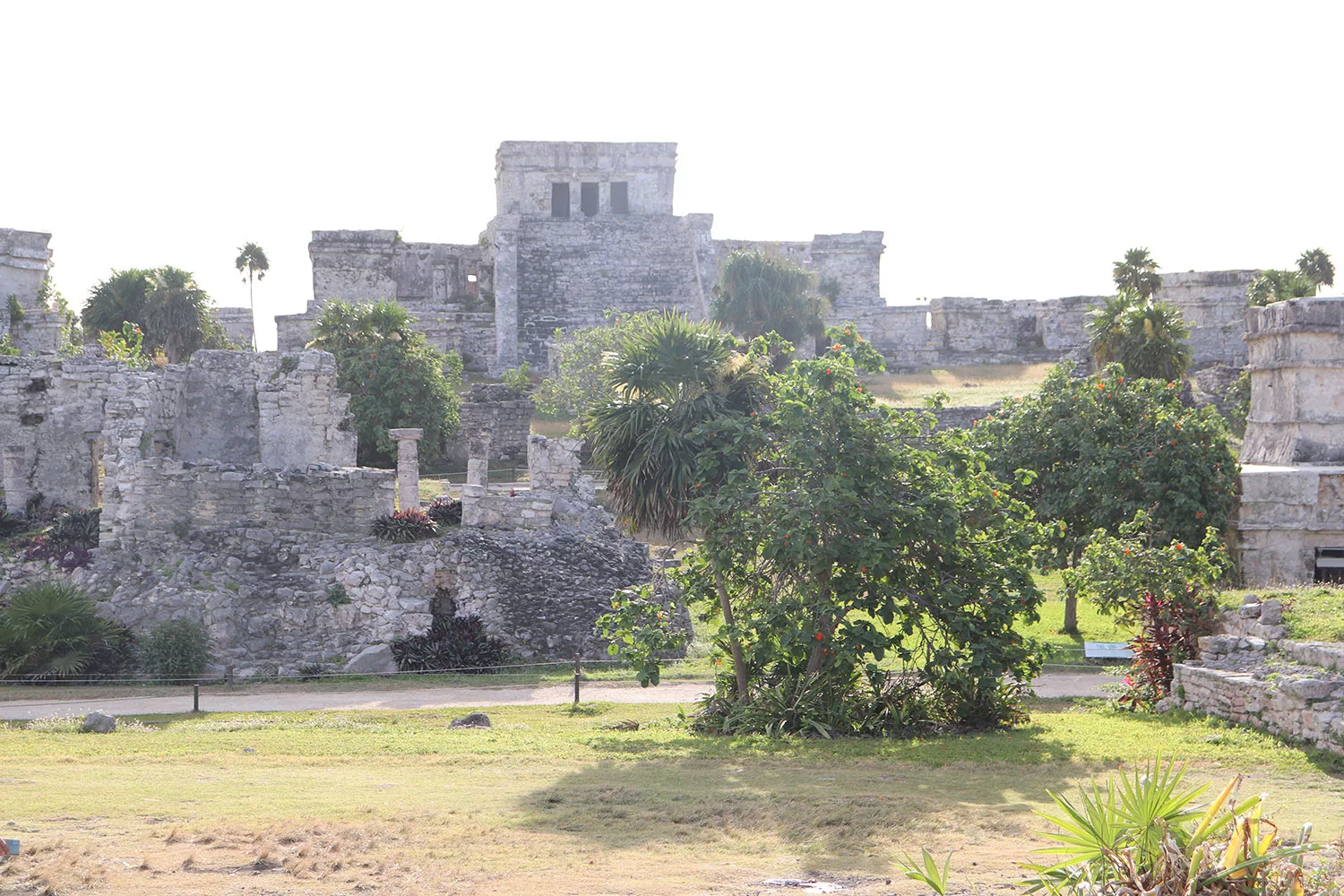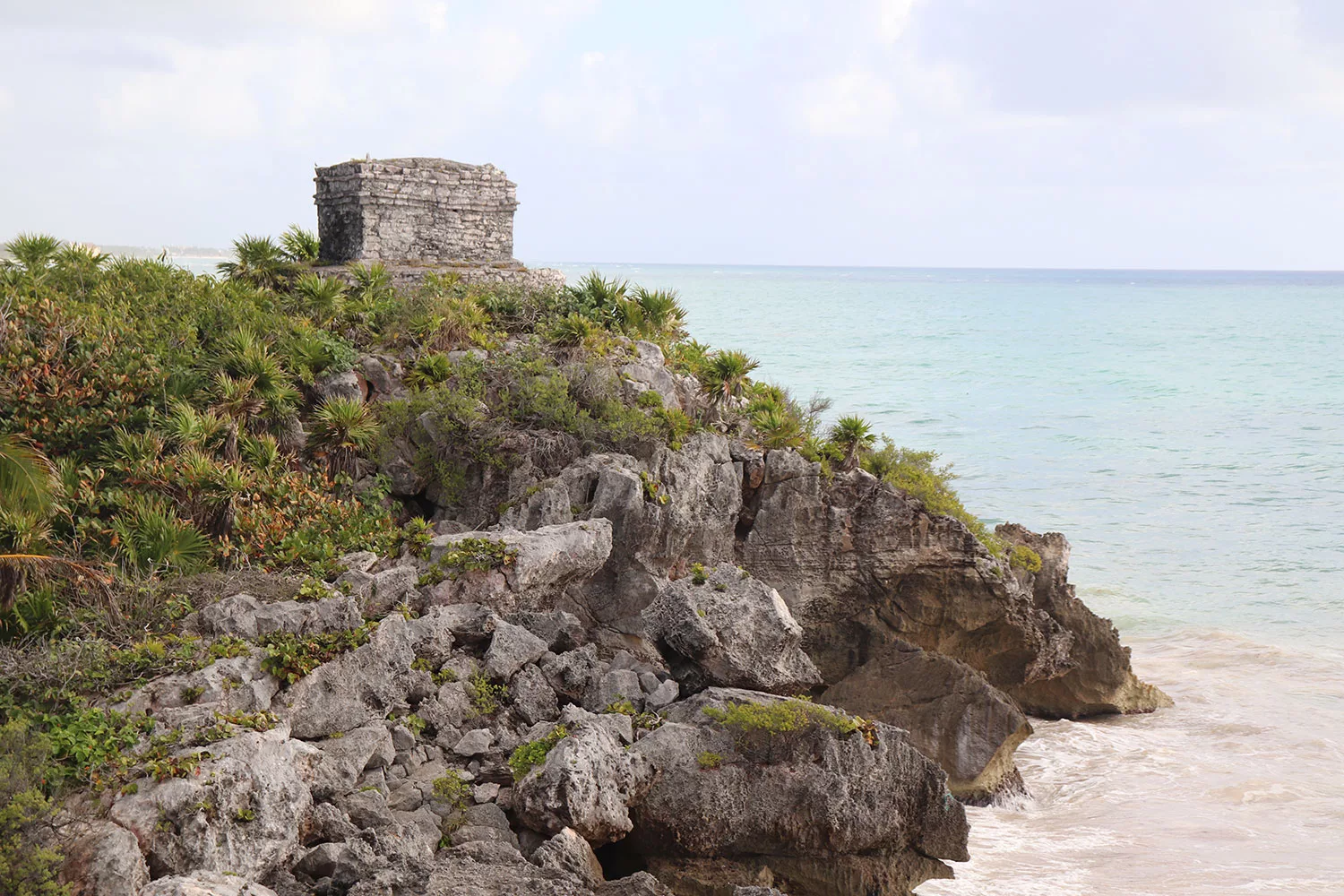 Tulum is the newest of the Mayan ruins on this list, that dates to about the 13th century until it was abandoned after the Spaniards came. It was a wealthy trading city. The area that survives was used by the upper classes and consists of a walled city that spans about three streets. You can see some of the wall today but it was actually much taller when the city was in use. Named after dawn, Zama/Tulum held an importance on the sunrise which could be seen each day coming over the beautiful waters.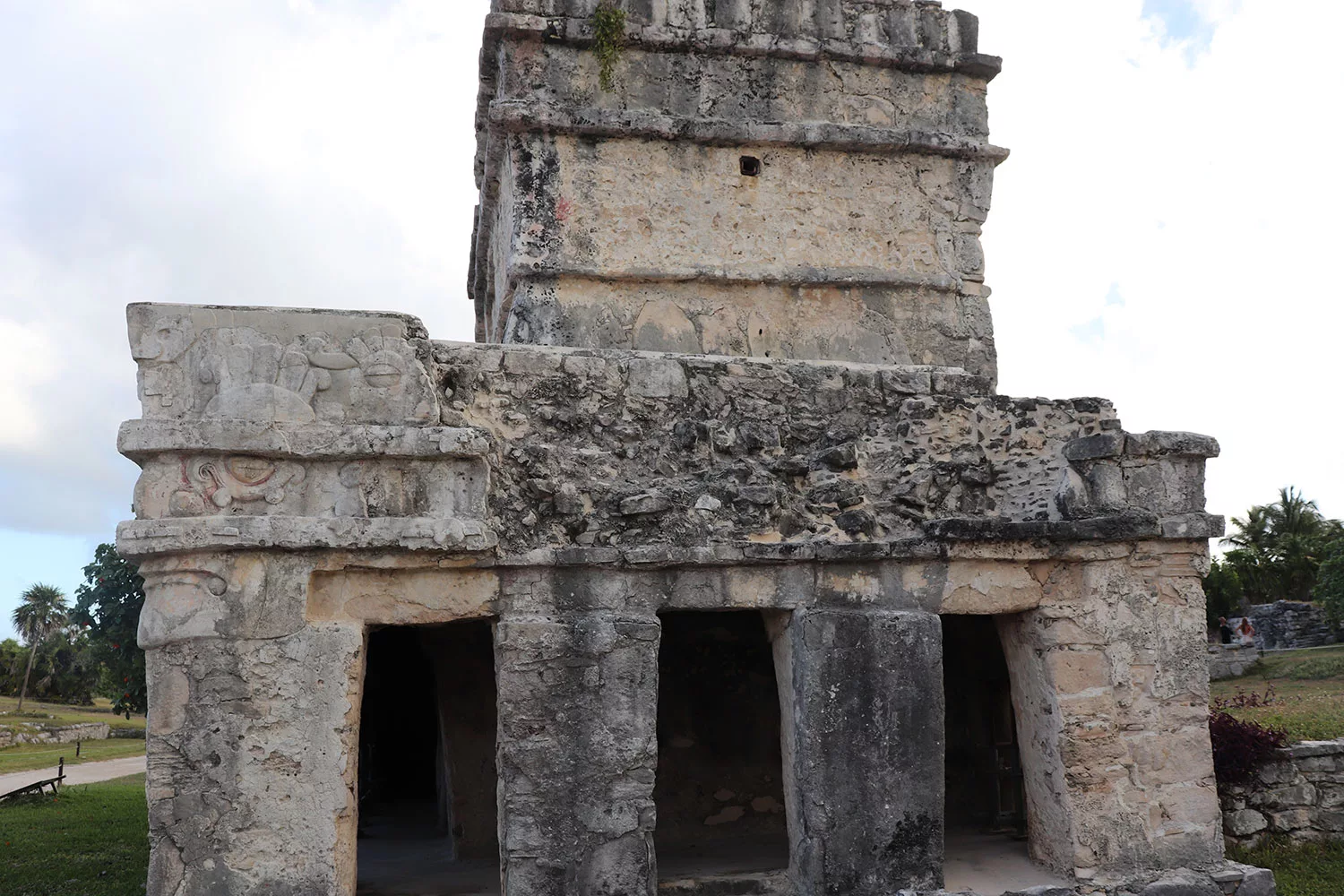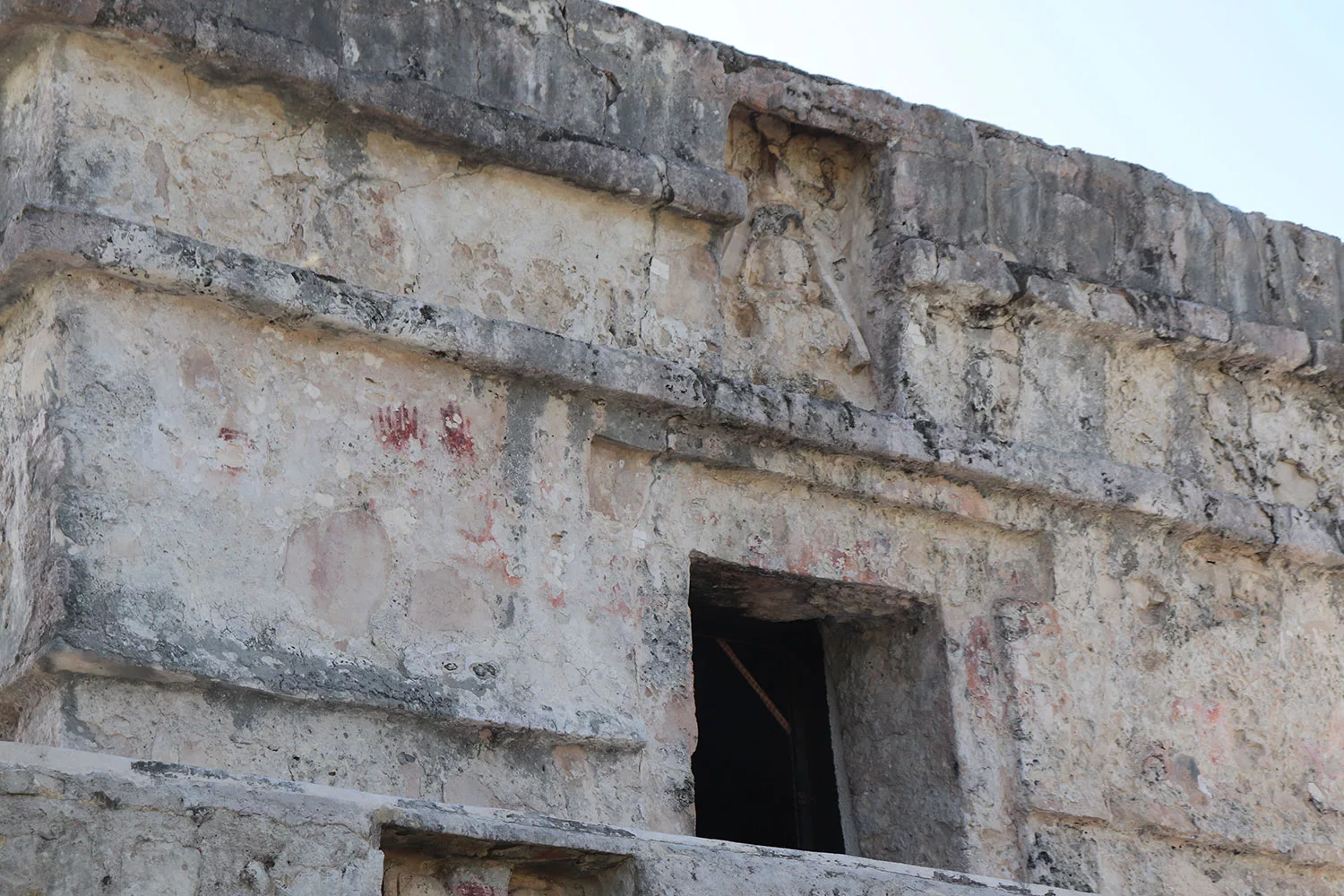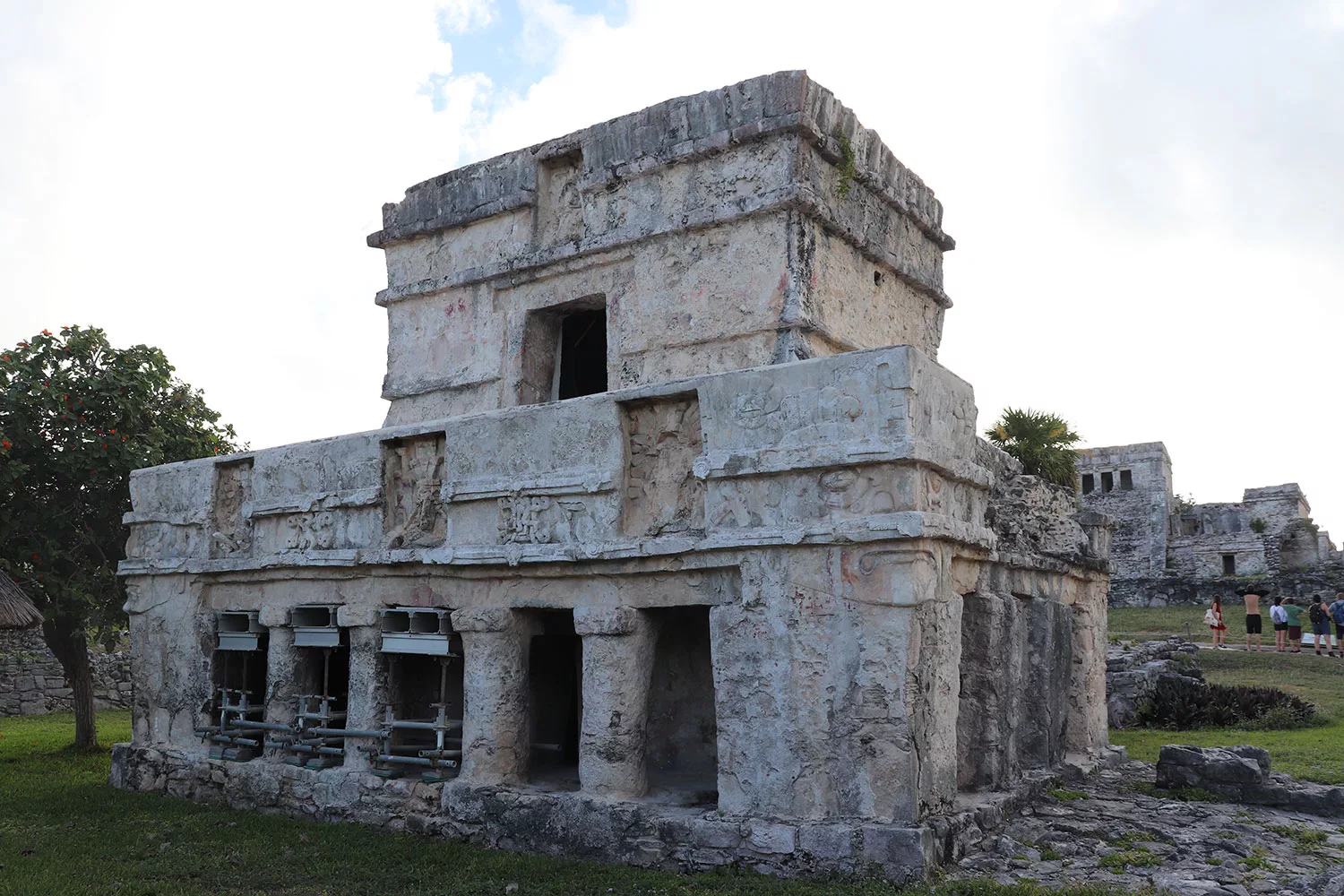 Because the area was the rich area (thus made of stone), a lot of it is still preserved. You can easily imagine what the three streets would've looked like in Tulum's heyday. El Castillo is the most prominent structure but you'll probably have seen many pictures of the lighthouse, which has also been referred to as the temple of wind. But my personal favorite building is the Temple of the Frescoes which has a few remaining carvings and some paint.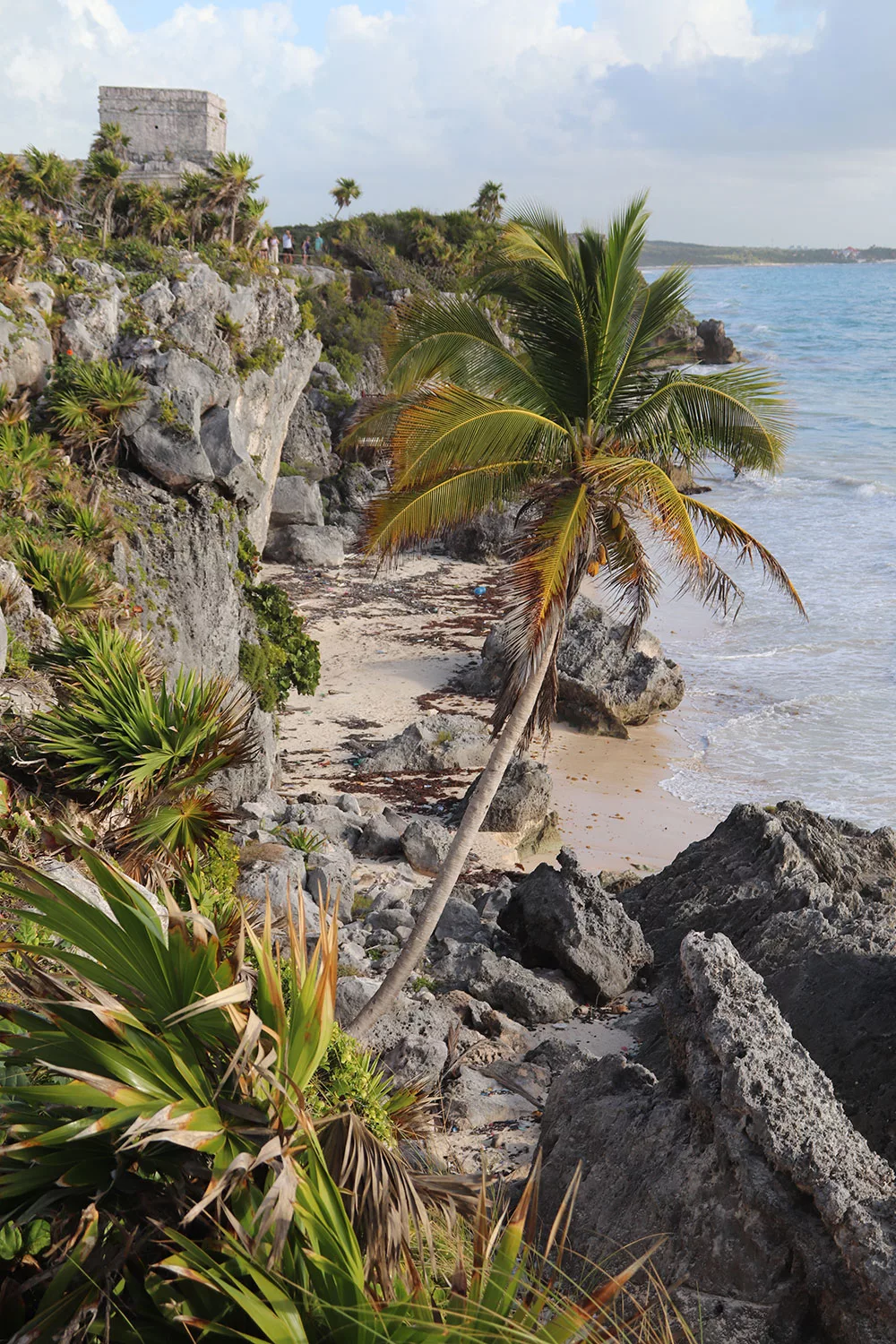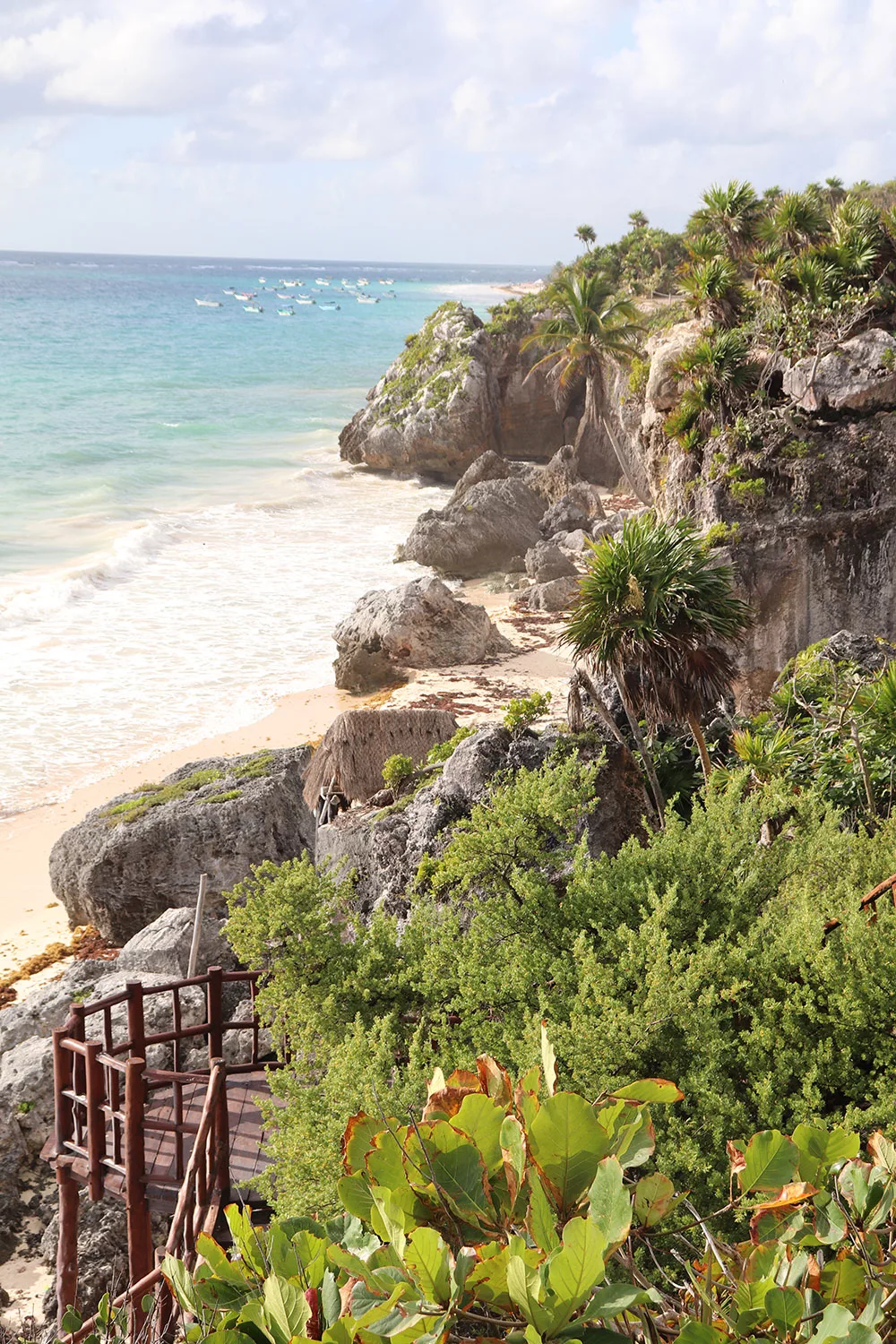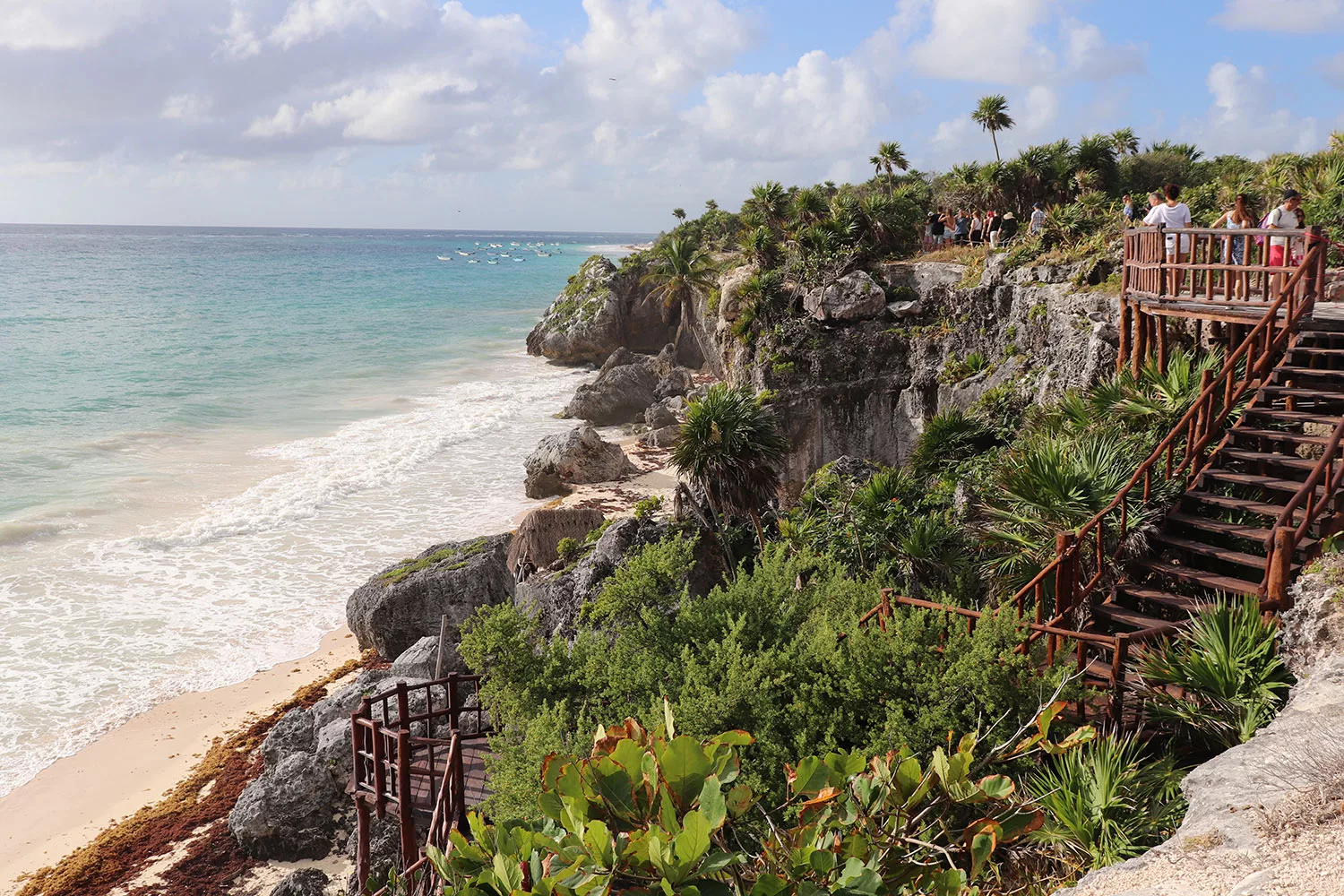 In the old days, visitors used to have direct access to the beach but this is no longer the case after 2020. Sea turtles lay their eggs here so the area is now preserved.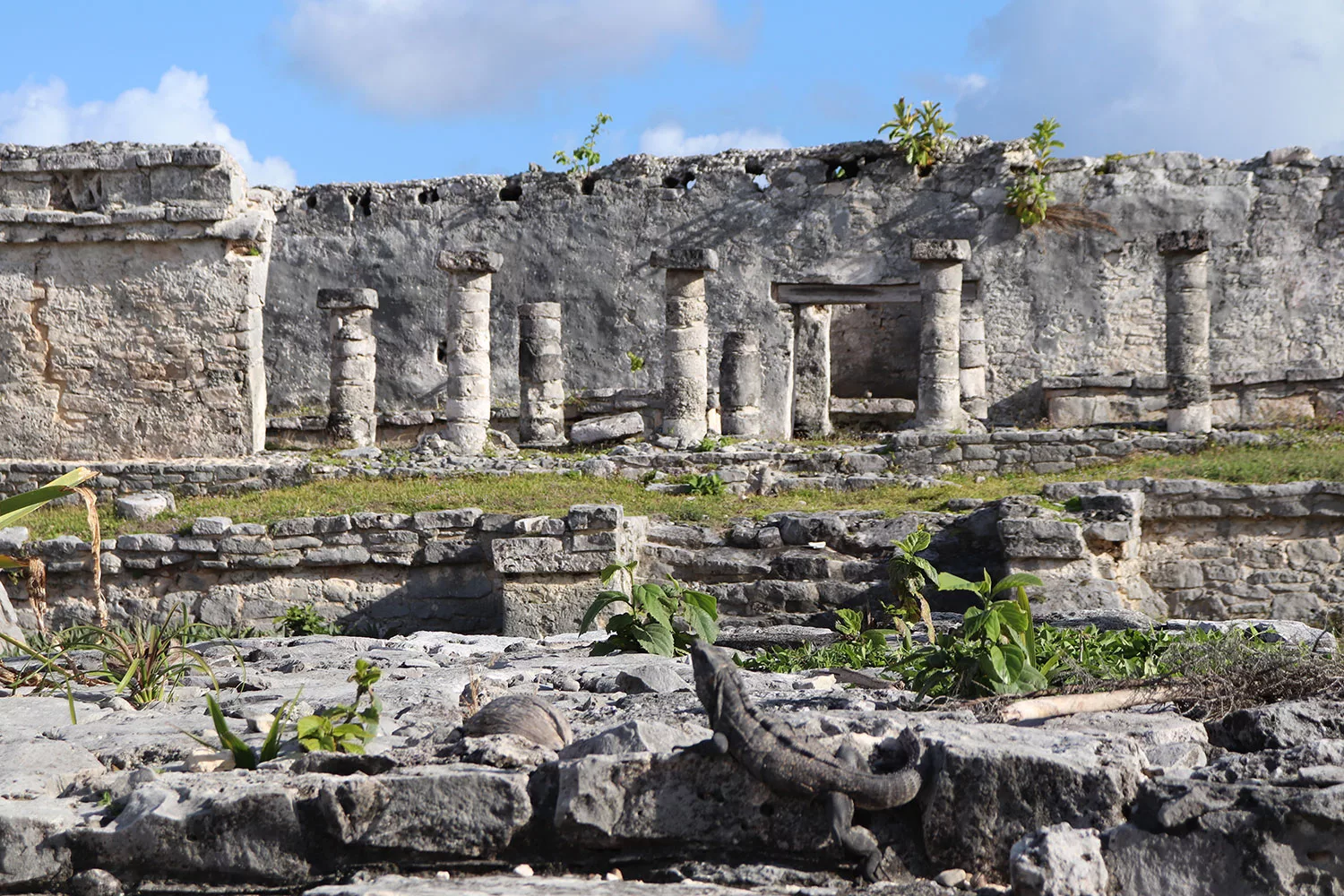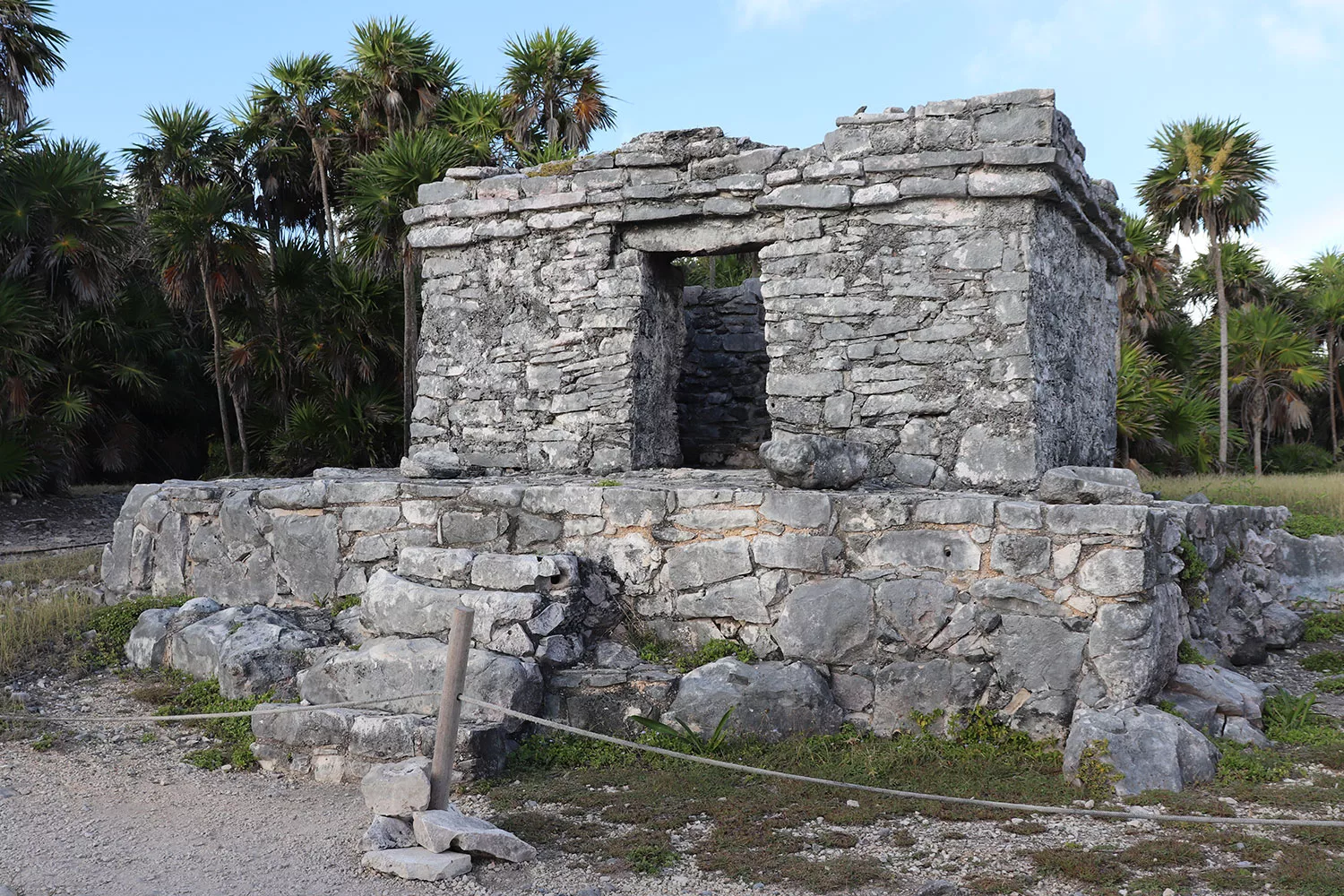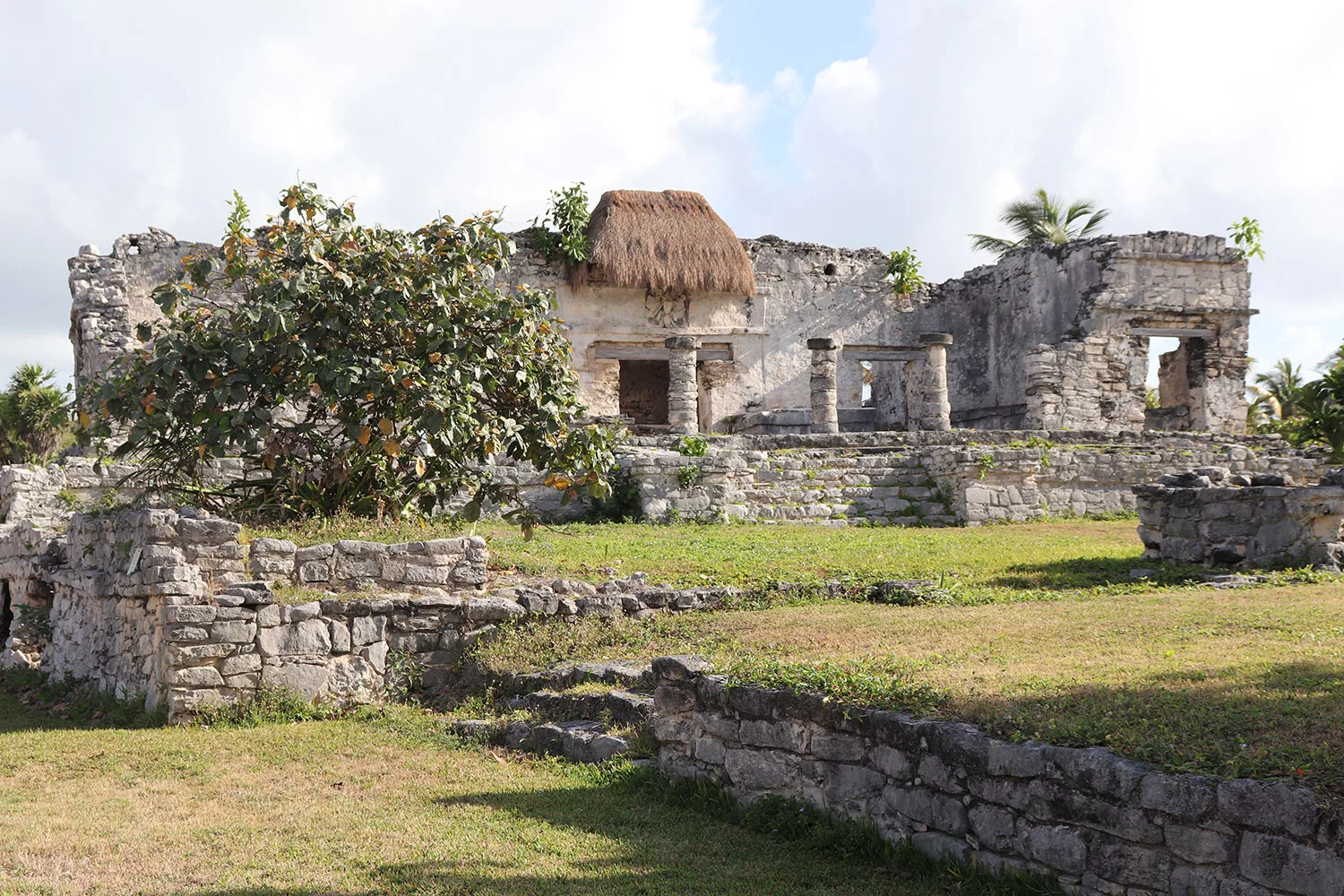 Tulum's buildings are mostly clumped together so for a self-guided visit, two hours is probably enough. But again, I recommend getting a guide to explain the sites to you. Tulum also gets very busy but we visited around 8:00am and there weren't many people there.
Coba Mayan Ruins
Coba is the oldest of the three Mayan ruins here and dates to around 100 AD and was a huge territory around the 7th-8th centuries, at the height of its power. It controlled many trading routes but after Chichen Itza came into power, the status of Coba declined and eventually ended around the 1300s. A lot is not available in the archaeological record on Coba so it's surrounded by a lot of mystery.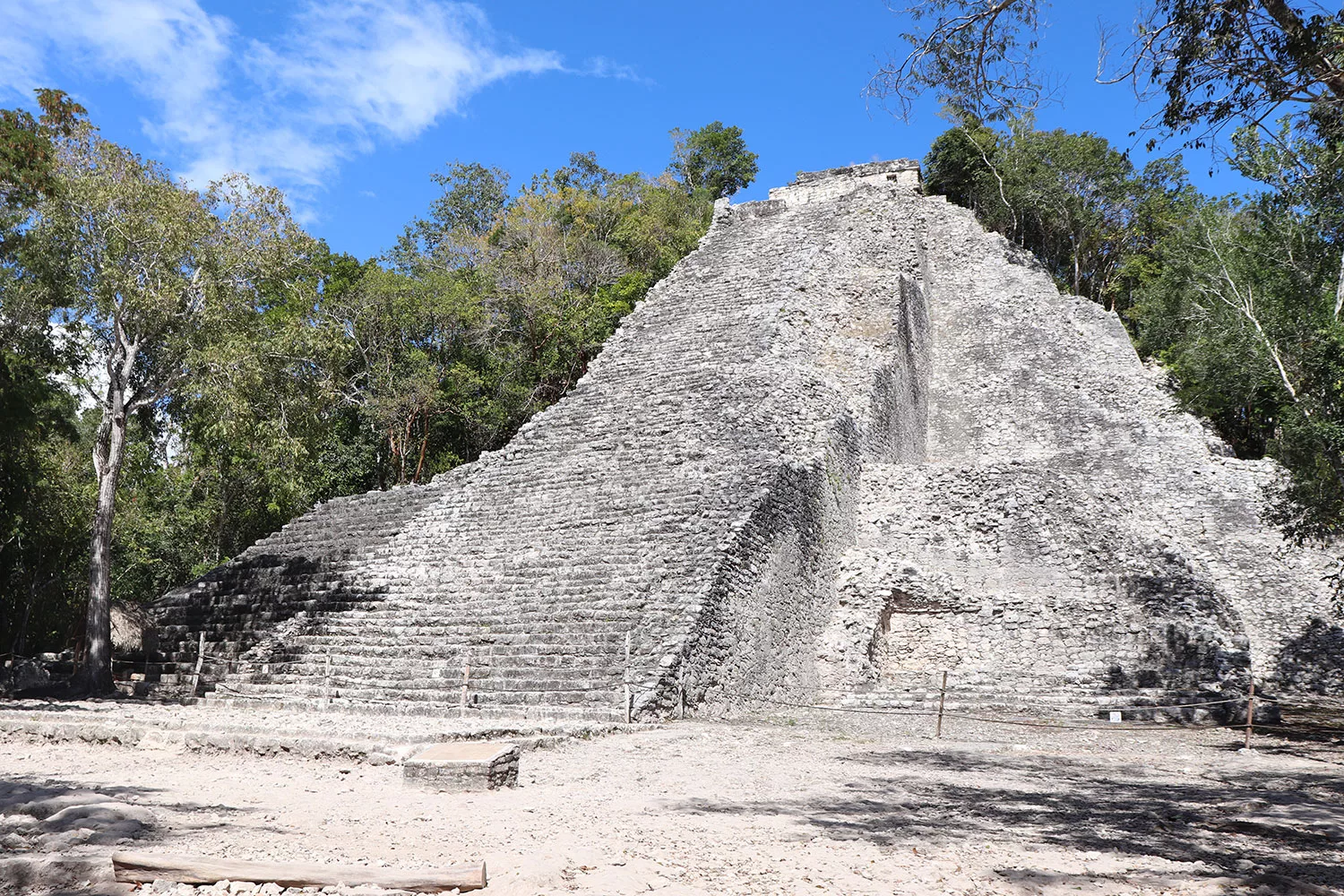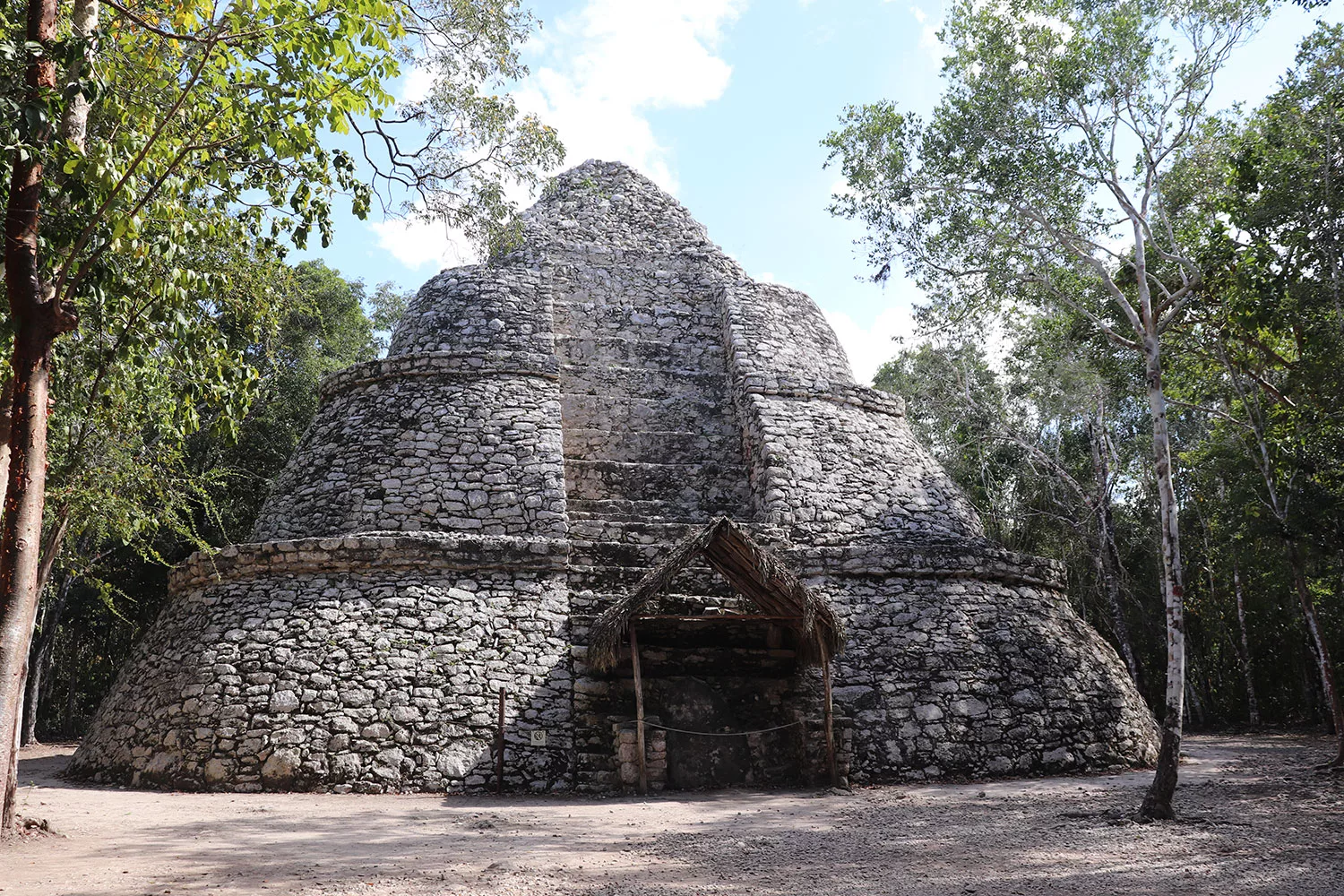 At the current site of the Mayan ruins, you can see how expansive Coba was because all the remaining buildings are so spaced out. The most popular structure of Coba is the Ixmoja Pyramid which is one of the tallest in the Yucatan. It's expected to have been the city center of Coba where many of the rituals would've been performed. I think my favorite structure was the Xai'be Pyramid because it's in a beehive structure not commonly seen in the Yucatan. It's also one of the most preserved parts of the site even though its function is not known.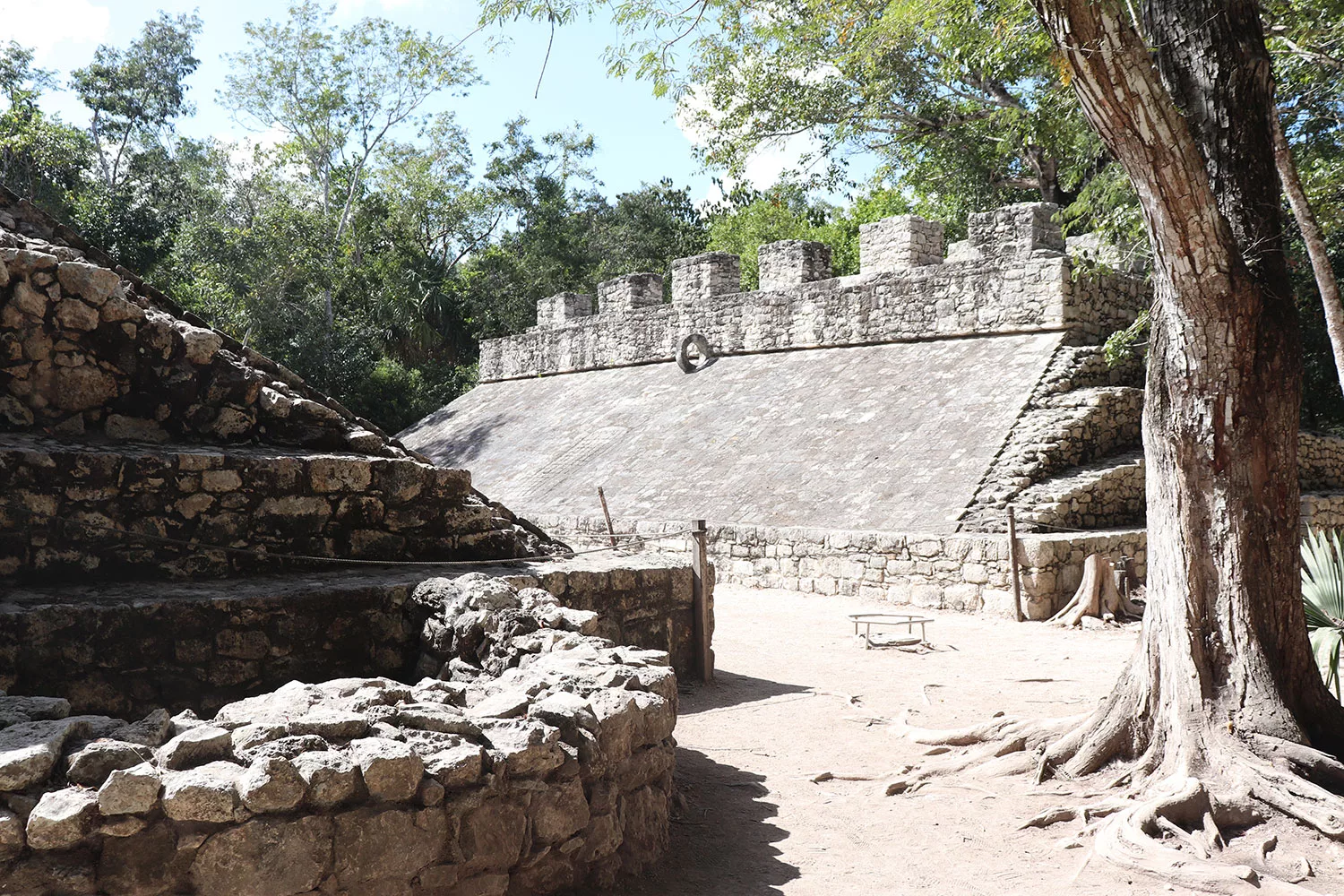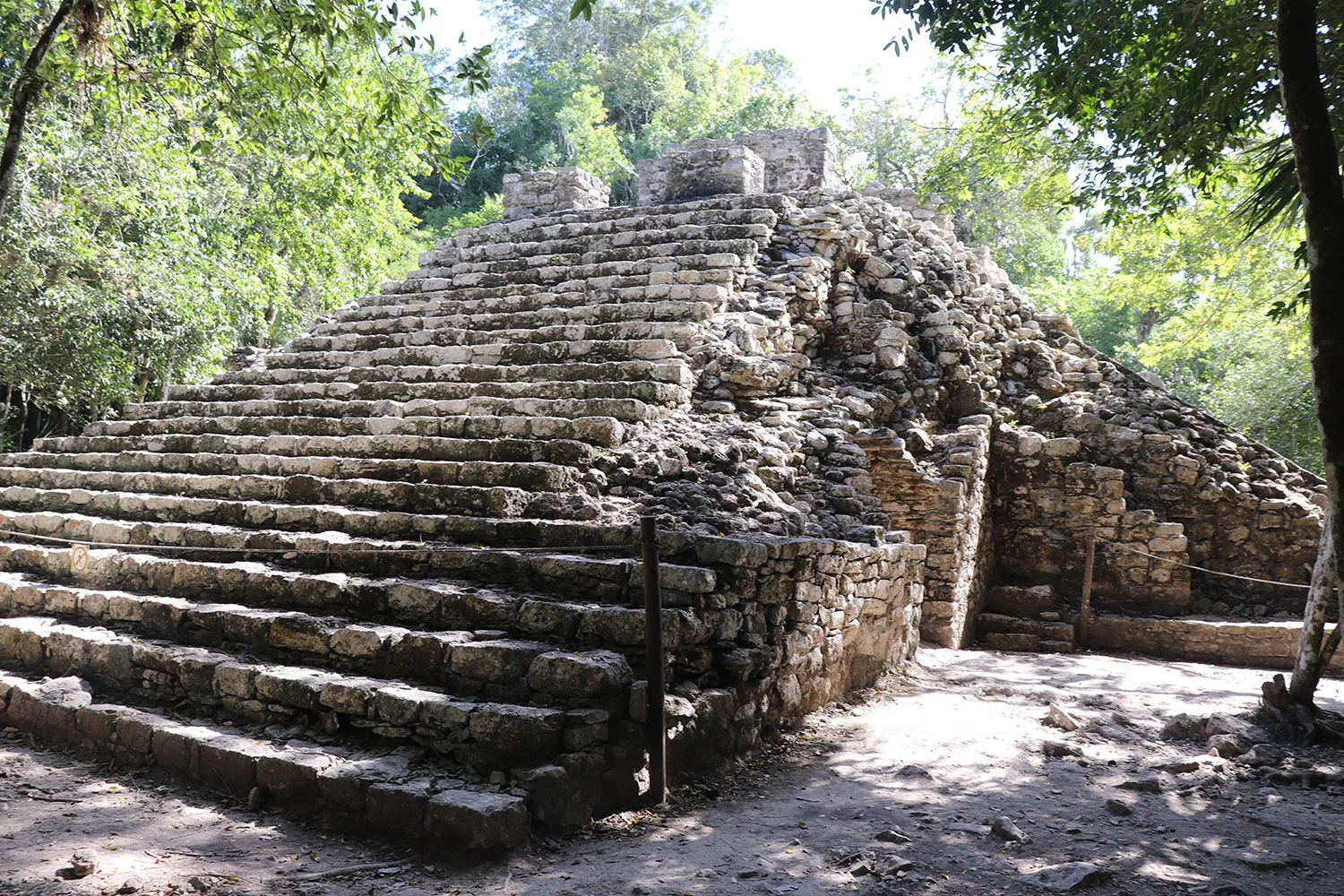 There are two ballcourts you can see and they are much smaller than the ones at Chichen Itza, but show just how extensively played Pok Ta Pok was. Some other structures to see include the Temple of Paintings (unfortunately you can't see the paintings) and La Iglesia. There are also steles throughout the site, which are easily findable because they're covered by a thatched roof. A lot aren't super comprehensive but the age of them is mind-blowing. You can even see original paint on parts of them.
Note: Visitors used to be able to climb the large pyramid but as of 2020, that is no longer possible. So even though you might come across blog posts and reviews saying they climbed the pyramid, keep in mind those days are unfortunately gone.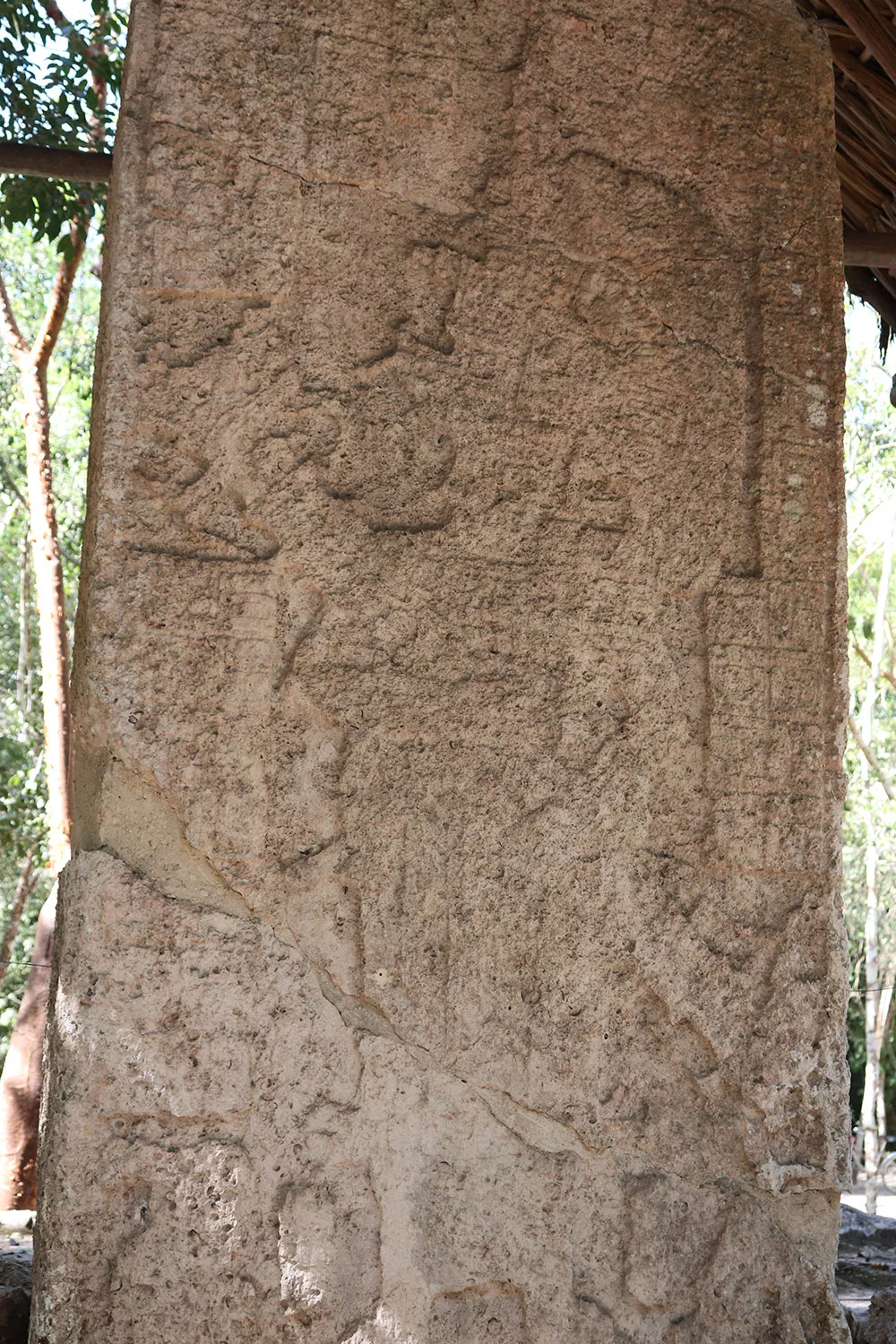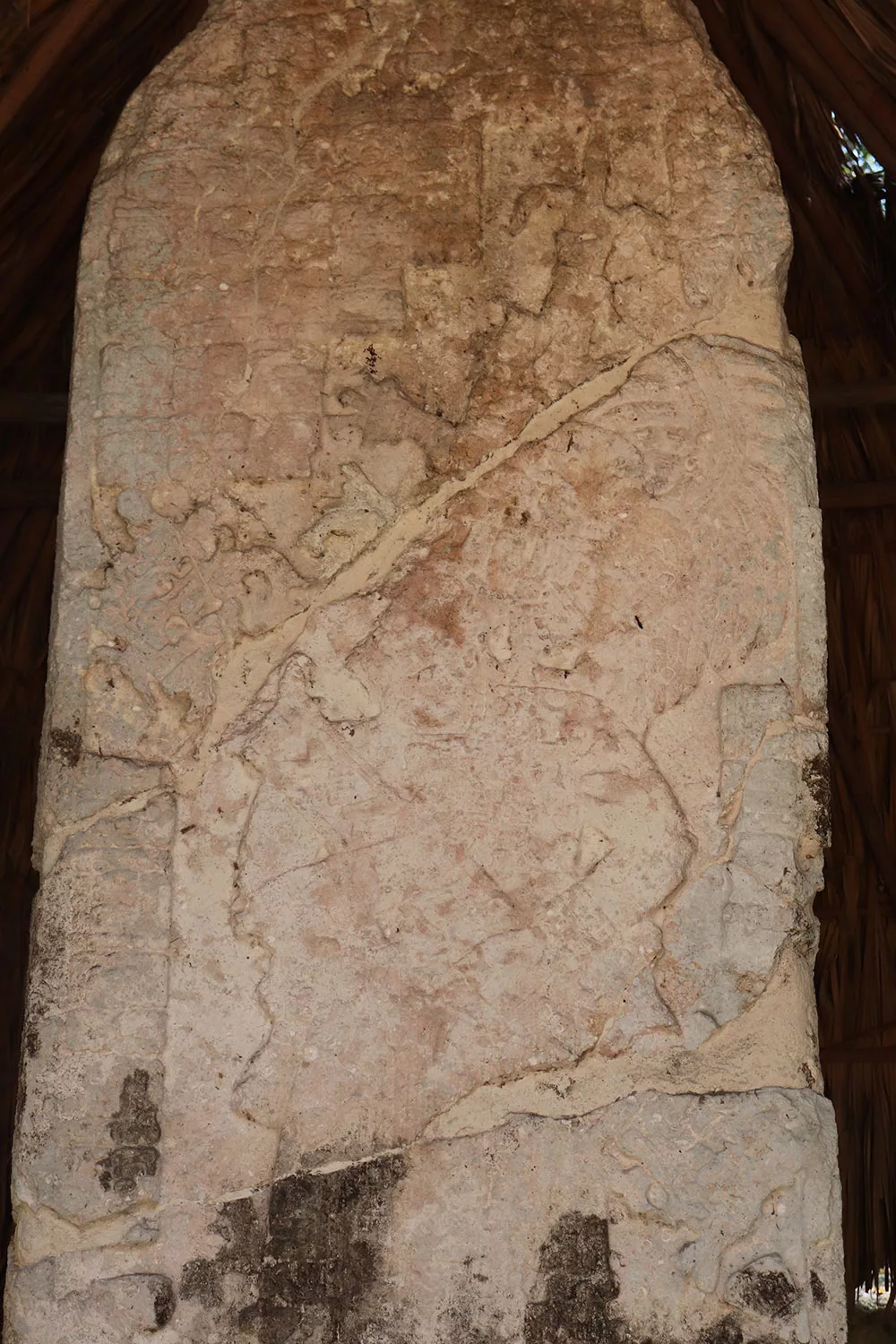 Coba's more unique in that it feels like a park rather than an archaeological site. At the entrance you can either rent a chariot with someone to drive you or rent a bike. Or you can of course walk, though it'll take much more time. You then go through the park at your leisure. The sites are very scattered rather than clumped together but there is a decent amount to see.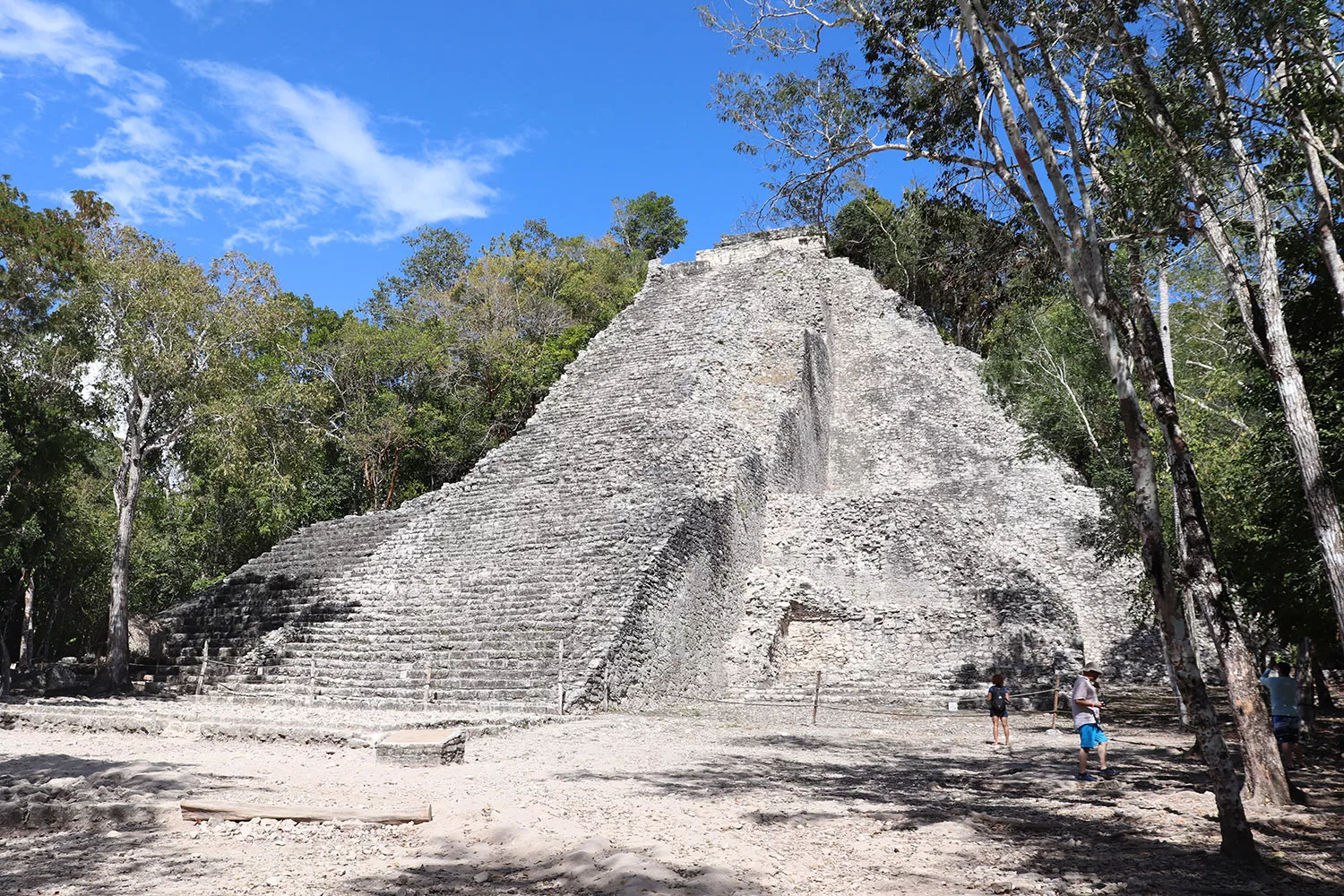 Coba has very few signs and I didn't see a guide the entire time I was there, so you might want to grab your own written guide for your visit. But it's a very lovely park, not too crowded, and makes for a nice leisurely visit. It takes about 10 minutes to bike to the back of the park but considering there are a few more areas to explore, and you might want to spend more time at sites, I'd recommend maybe an hour visit. Include more time if you plan to walk. Like I said, it makes a nice leisurely visit so build in all the time you want.
The Final Word
If you have time to visit all three Mayan ruins then I definitely recommend doing so. But if you have to prioritize certain Mayan ruins over the others, I'd put Chichen Itza first – hands down. Then Tulum, then Coba. But whichever ones you visit, I hope you have an excellent time and learn a lot about the amazing history of the Maya.
Please note that this post may contain affiliate links. These are at no additional cost to you but I receive a commission if you make a purchase through the link, and the commission helps me run my blog. Thanks for your support!
Tags:
mexico
,
north america
,
quintana roo
,
yucatan
Sharing is Caring
Want to support me?
Buy me a Coffee