Admiring Art & More in Amsterdam: Things to Do & Travel Guide
Originally published on Friday, April 7, 2023
I first went to Amsterdam several years ago as a day trip. I was sick that day so a bit disoriented, and I didn't remember too much of my adventure. So going back to Amsterdam was a way of redeeming my relationship with the city. Amsterdam is home to many, many museums so I was excited to get to see those and dive deeper into the world of Dutch art. I'm very glad I went and now have a much clearer view of this beautiful, unique city.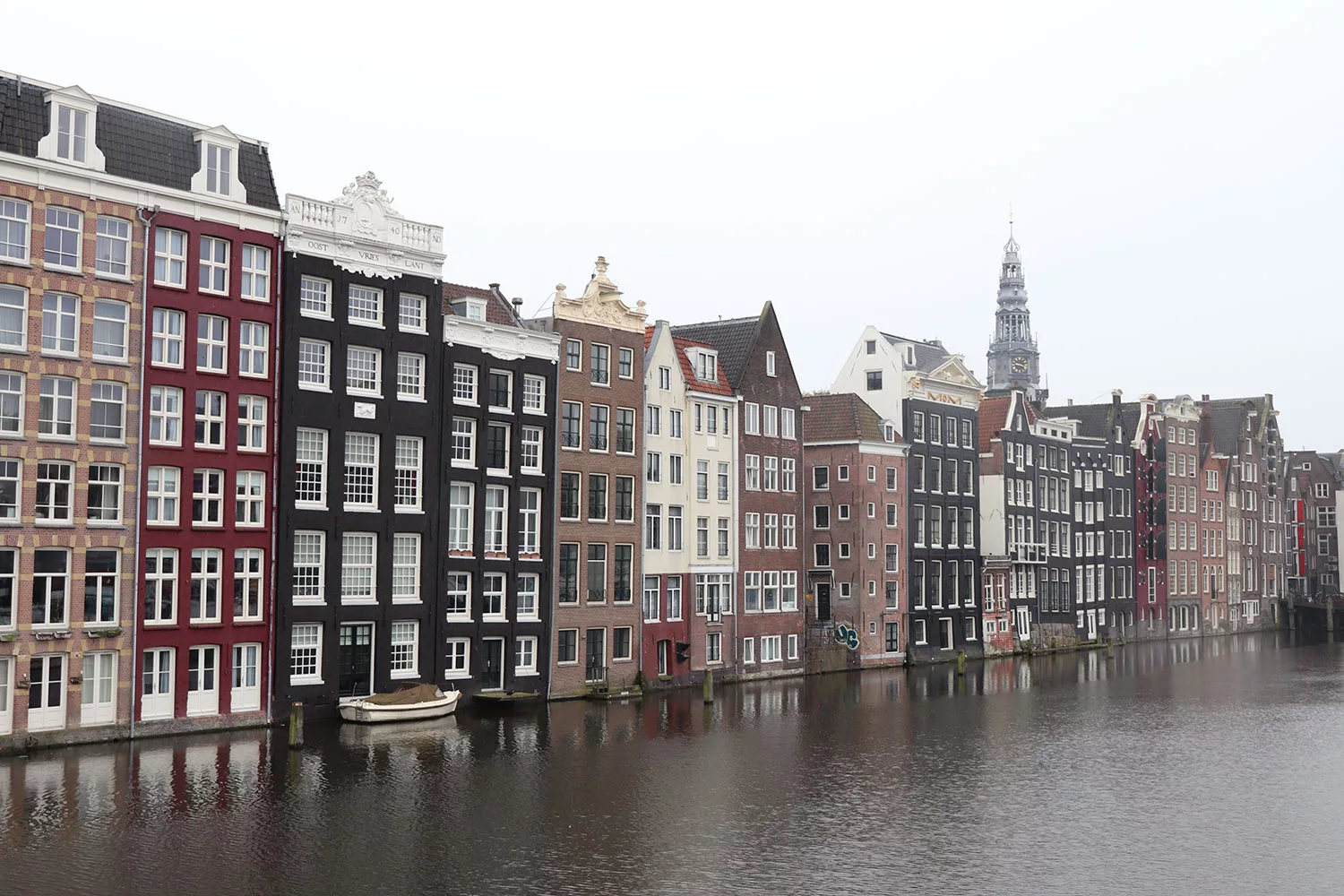 A Short History of Amsterdam
You'll see a few shirts and signs that say "Amsterdam, since 1275," which is the year this now bustling city was first officially referred to, when it was a small fishing village. It was able to build wealth on trade and grew substantially over the next few centuries.
By 1585, Amsterdam had grown into a very large city and become a center of trade. This was the start of the "Golden Age" which would last until 1672. Fueled by the spoils of colonialism, the trade brought lots of wealth and goods to Amsterdam, which thrived. Much of the most famous Dutch art dates to around this era, as do many of the city's surviving buildings. (Many of them have the year built written on their facades.) The city today looks very different from when it was in its Golden Age, but also very similar.
The next few centuries saw a decline in Amsterdam's economy largely due to war. During the first and second world wars, much of Amsterdam's structure was spared but its people suffered greatly and died. Afterward, Amsterdam became the city it's known to be today: the use of soft drugs was more tolerated, and eventually legal, and prostitution became legal in the 1990s. Today Amsterdam is a bit of a wild, party city (particularly for tourists). But it's also a beautiful canal city with a lot of history and a lot to see.
The Main Sights of Amsterdam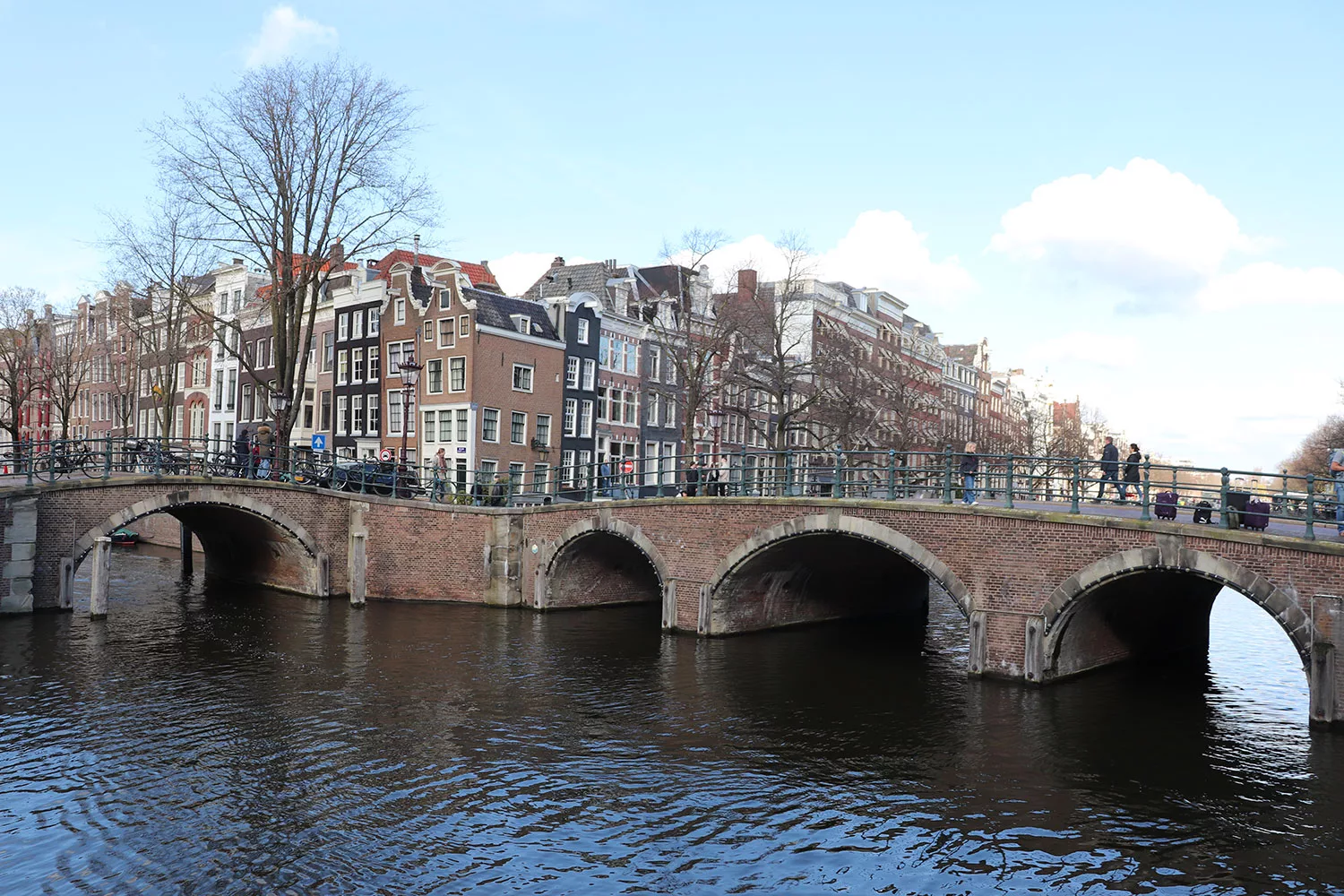 The canal rings of Amsterdam are beautiful, and even a UNESCO World Heritage Site. You should definitely opt to take a few hours and explore the rings. There are dozens – if not hundreds – of lovely, Golden Age era buildings that line Amsterdam's narrow streets and reflect in the canal waters below.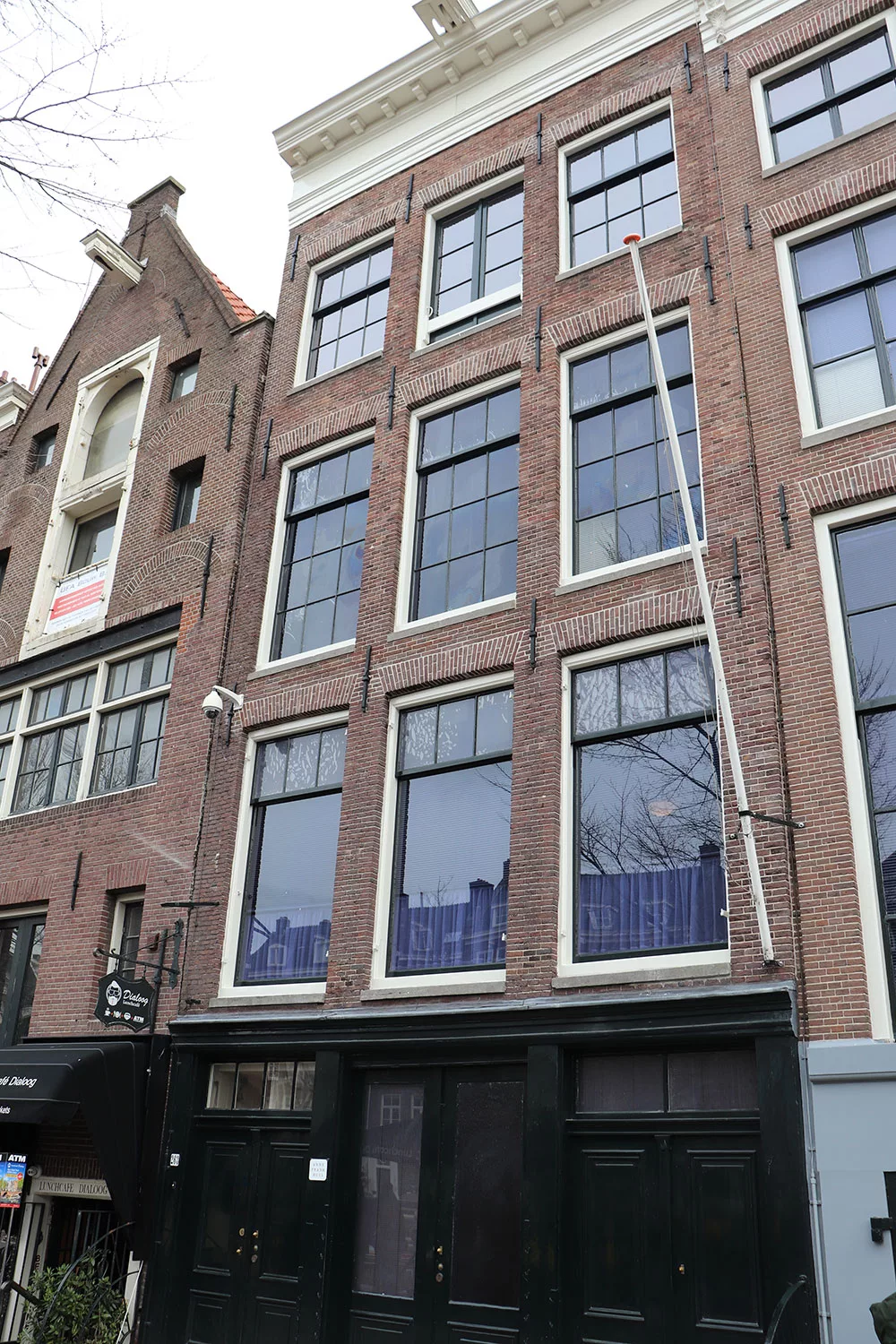 I don't think anyone should visit Amsterdam without visiting the Anne Frank House. This is where Anne Frank and her family hid during the occupation of the Nazis before they were found and many of them murdered. It is a very surreal experience to see in person a place that is so heavily referred to in history and literature. There is also a museum available to see some of the family's possessions. Tickets should be reserved a few months in advance.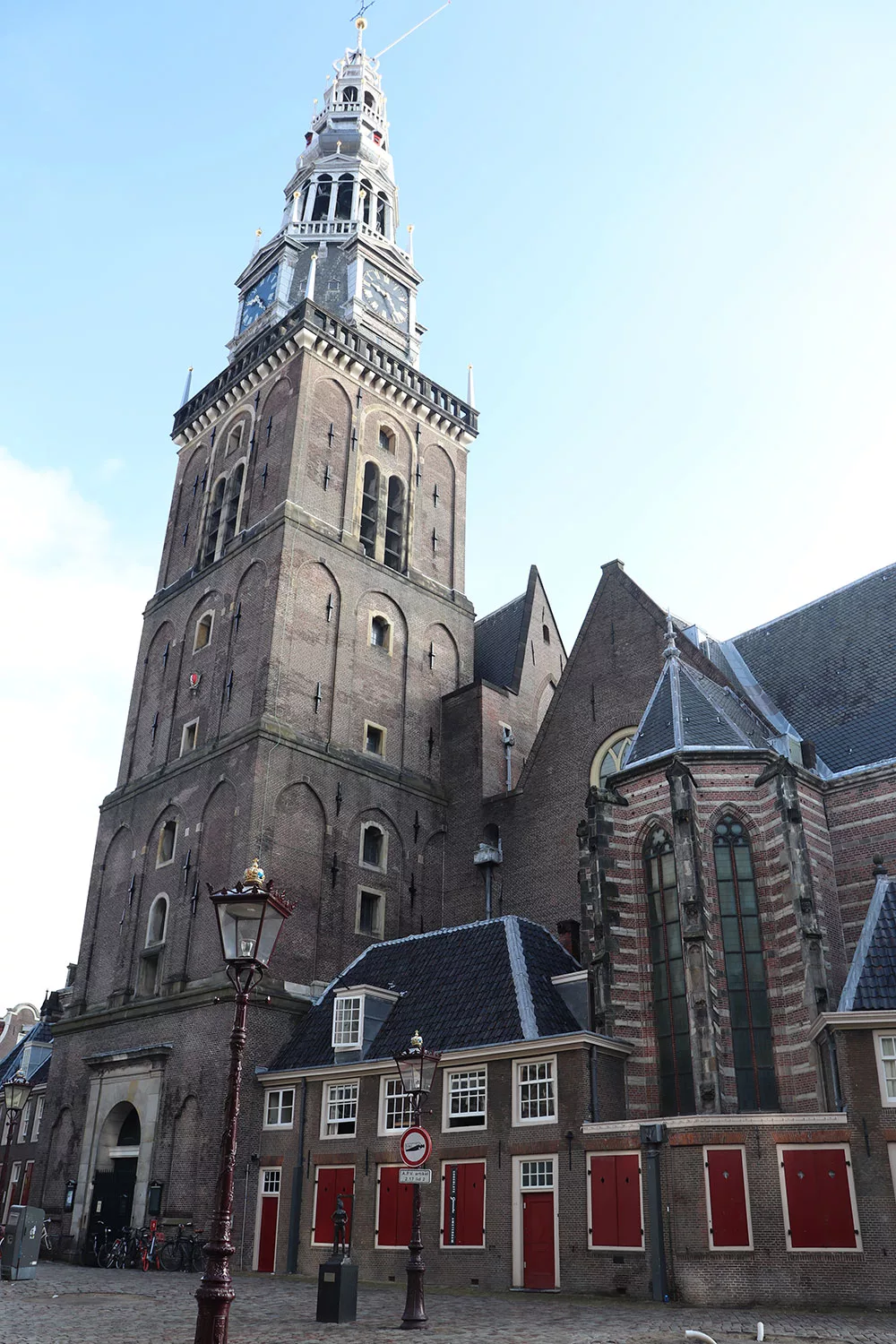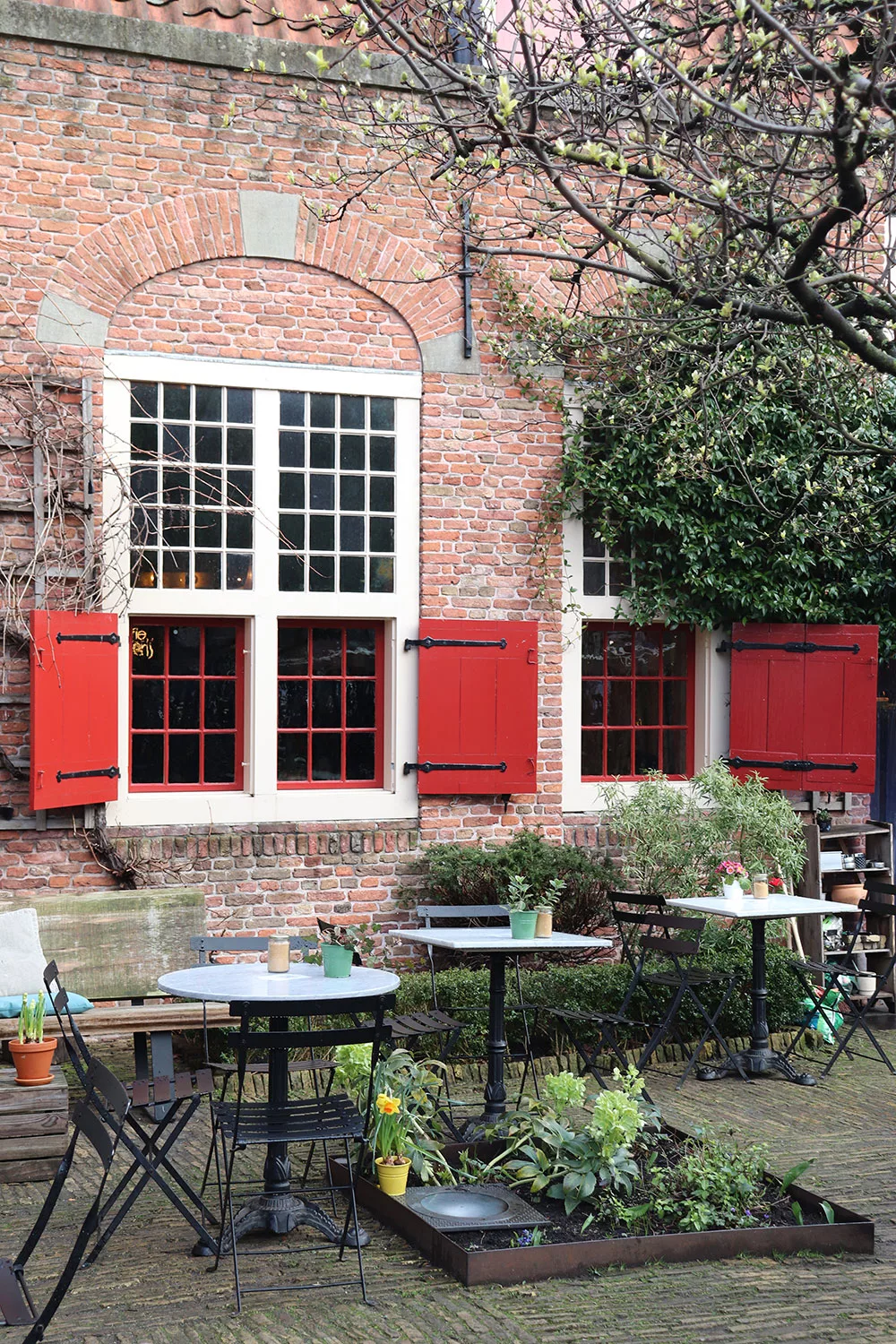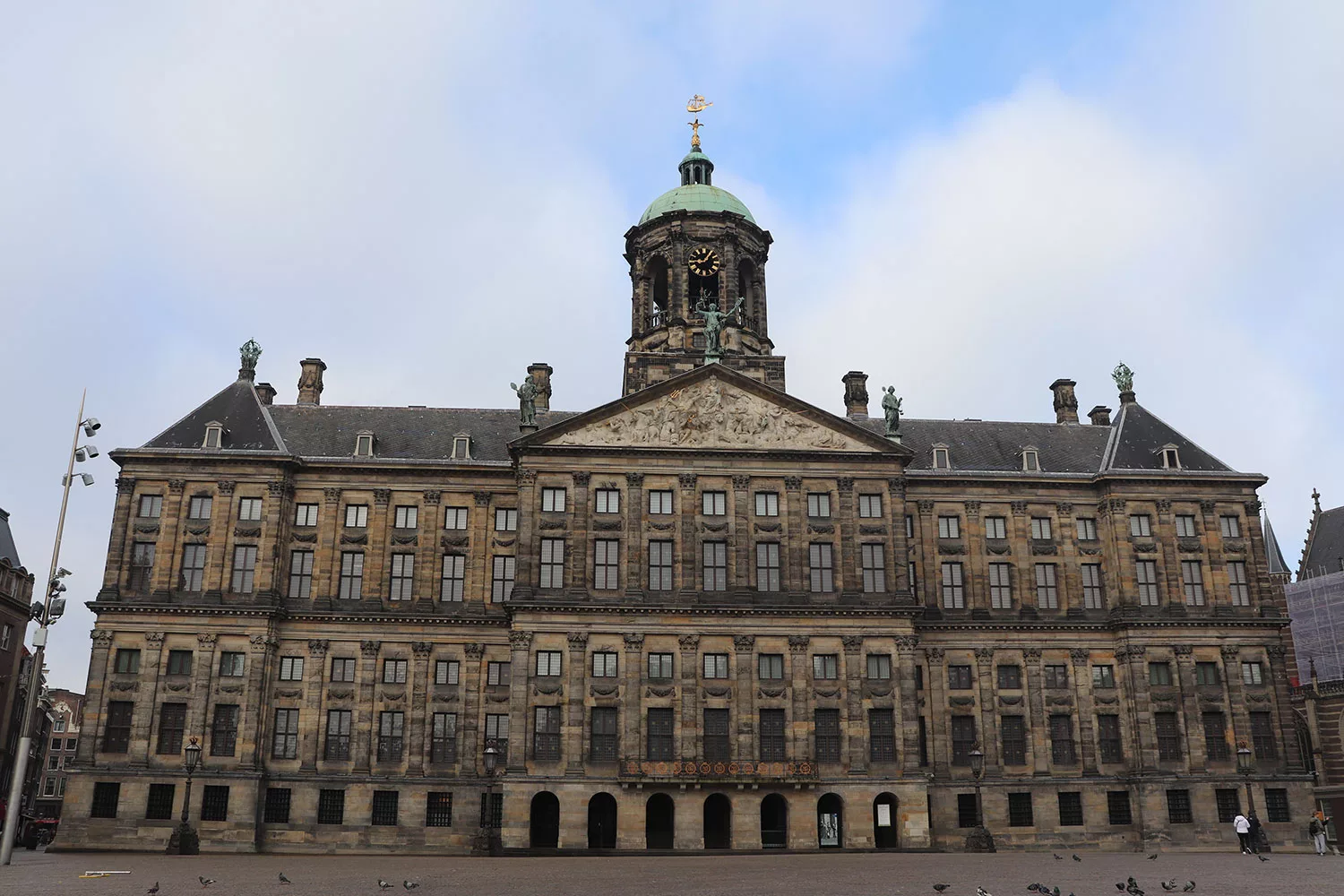 Two other places important to Amsterdam are the Oude Kerk (Old Church) and Nieuwe Kerk (New Church), built in 1213 and 1645 respectively (though the New Church had earlier foundations). The New Church has exhibitions you can visit. It's also by the Royal Palace, which is also open to the public. It was built at Amsterdam's town hall in 1665 but transformed into a palace in 1808.
And if you didn't already transfer through Amsterdam Centraal, then you should go give it a look. It's one of Amsterdam's most monumental buildings.
Art Museums in Amsterdam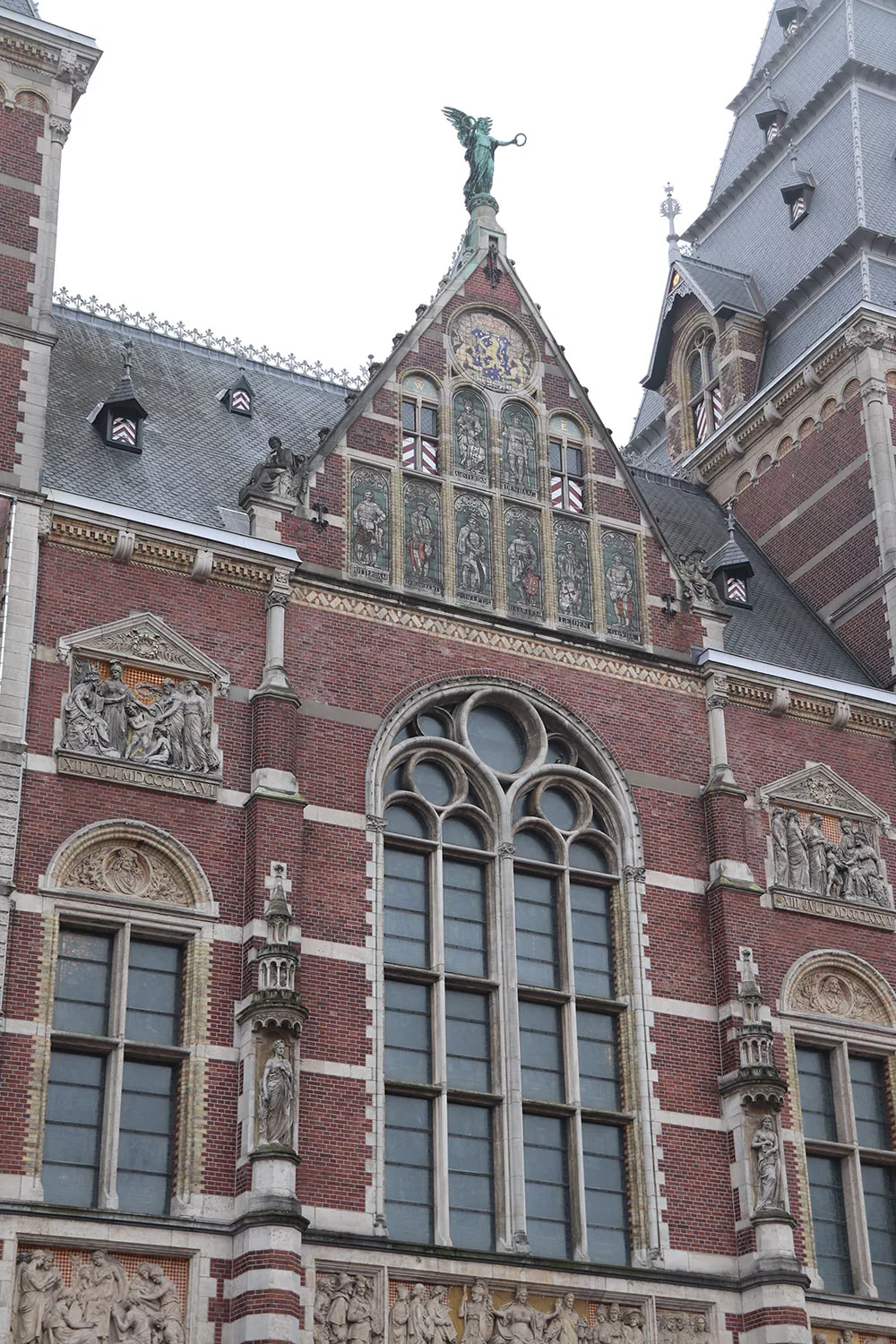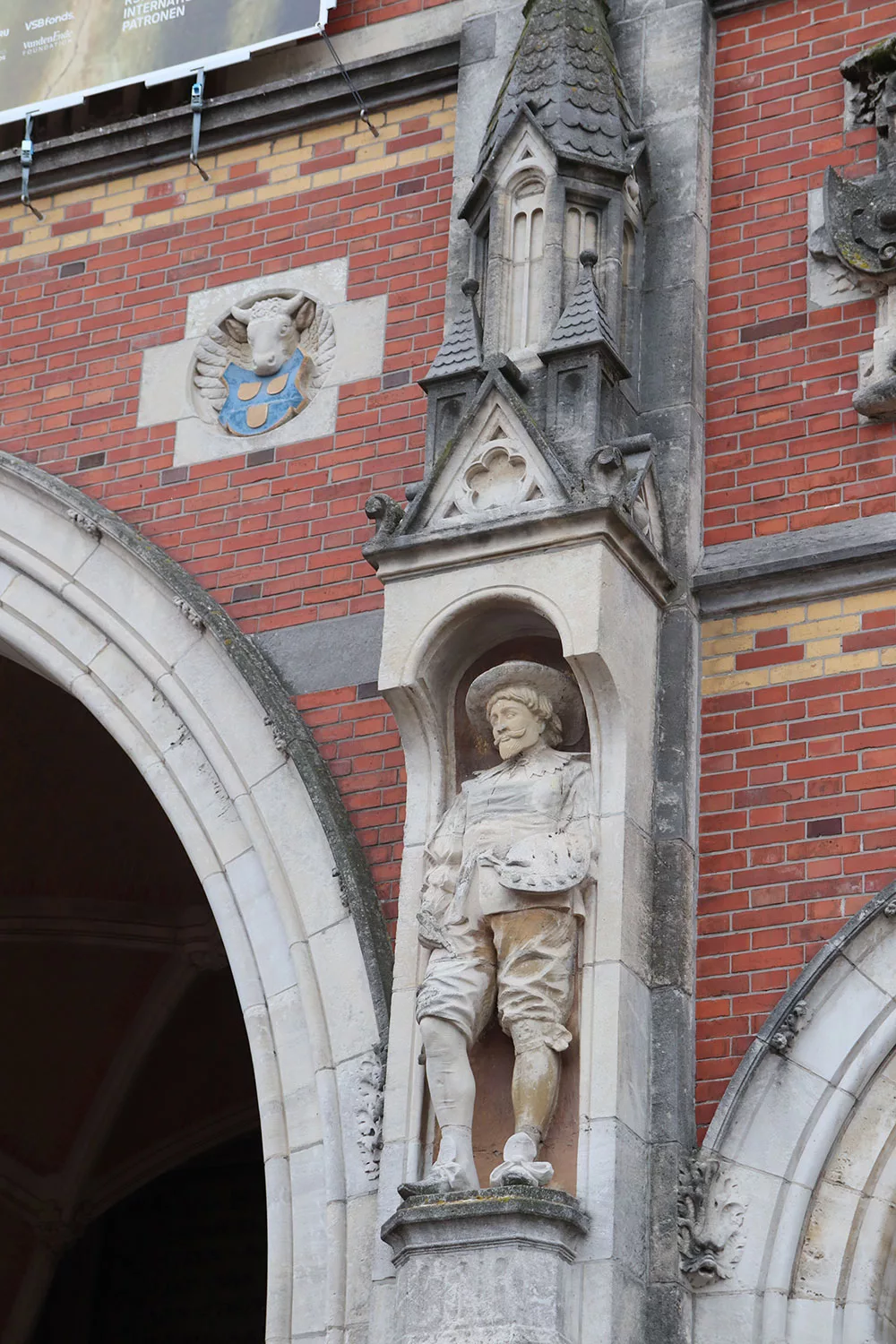 Amsterdam boasts a ton of art (and art-related) museums, which was a main draw for me to return. First and foremost is the famous Rijksmuseum. It's absolutely excellent and hosts a large collection of Dutch art from various time periods. It's also in a beautiful 19th-century building designed to reflect Dutch history. I highly recommend a visit.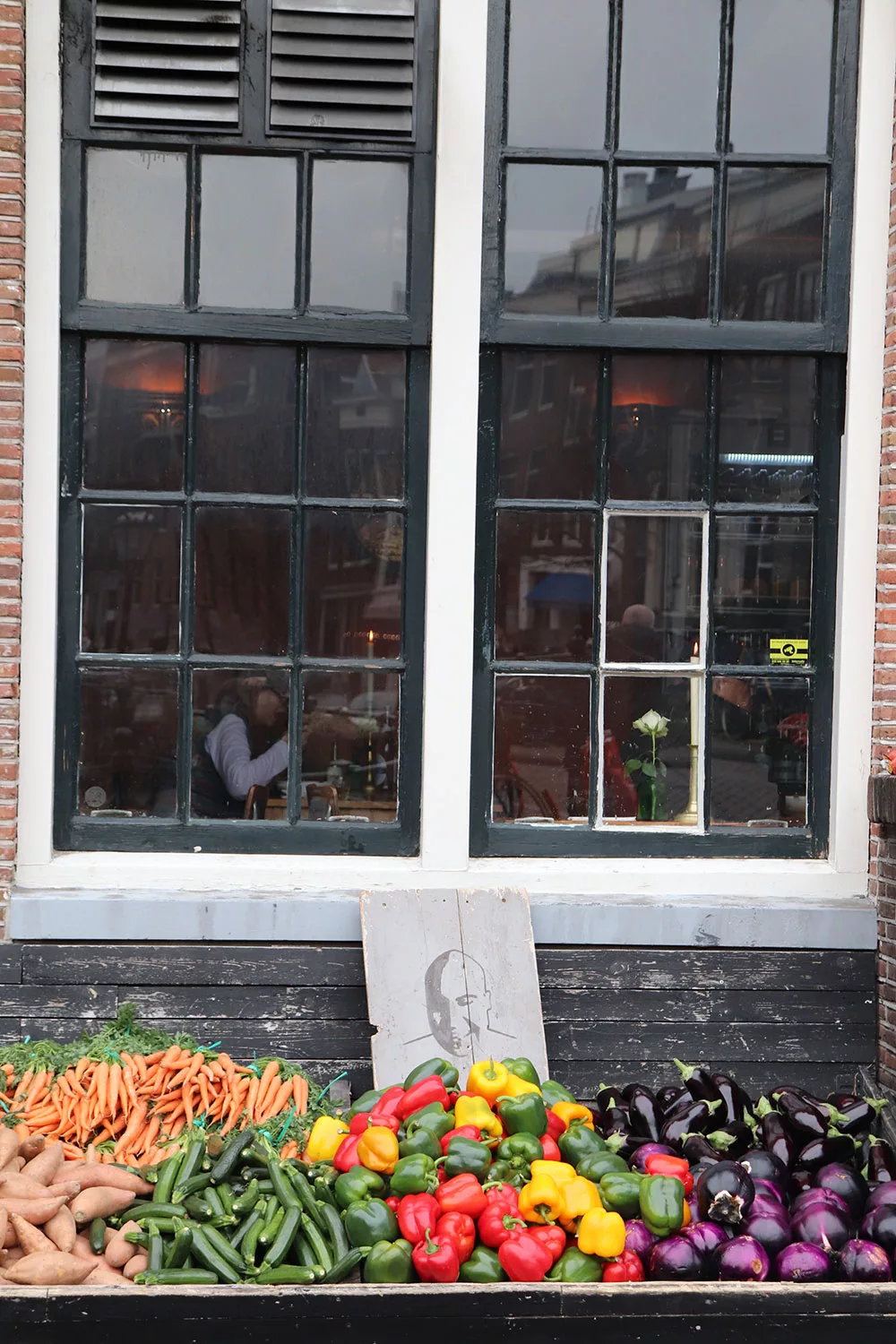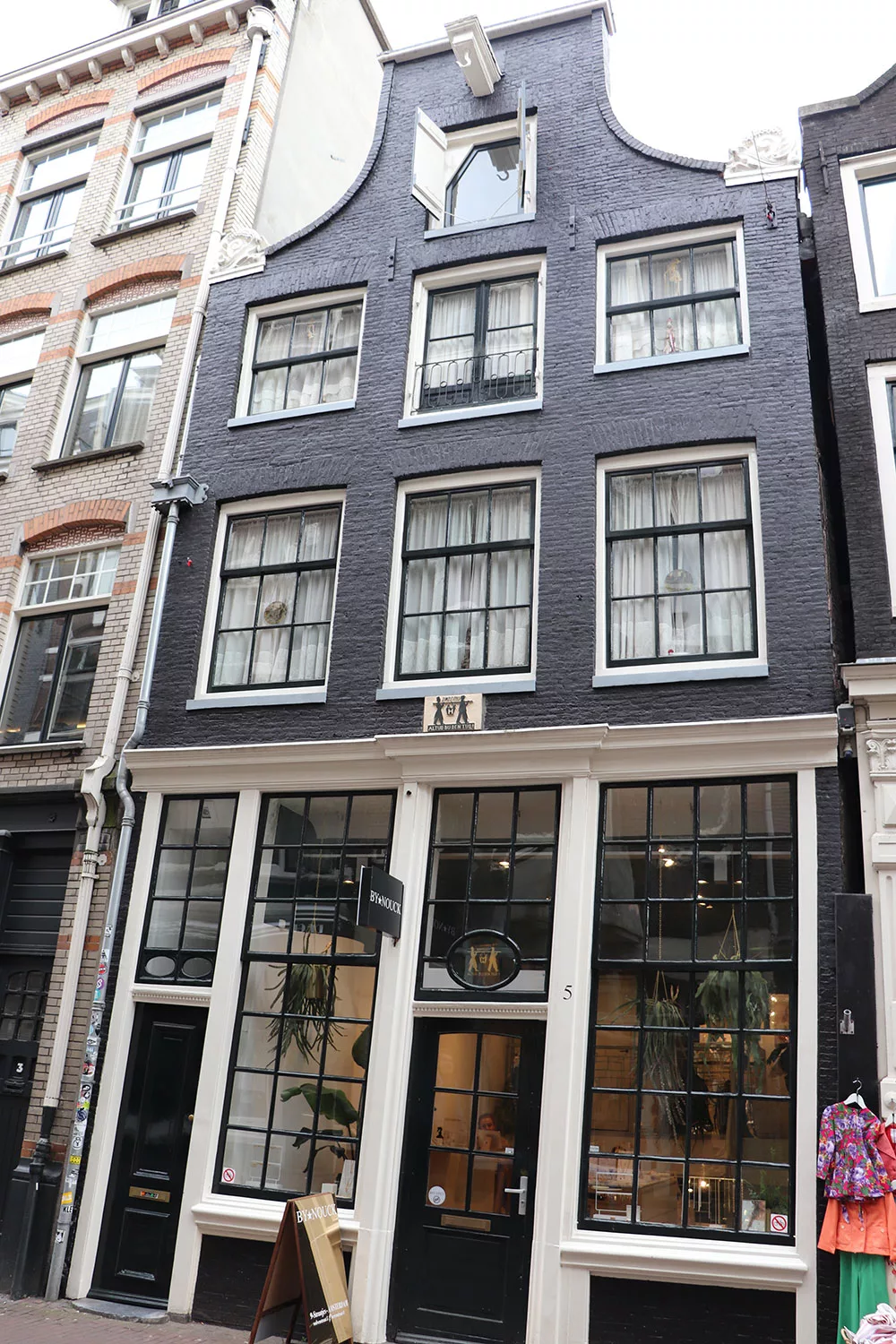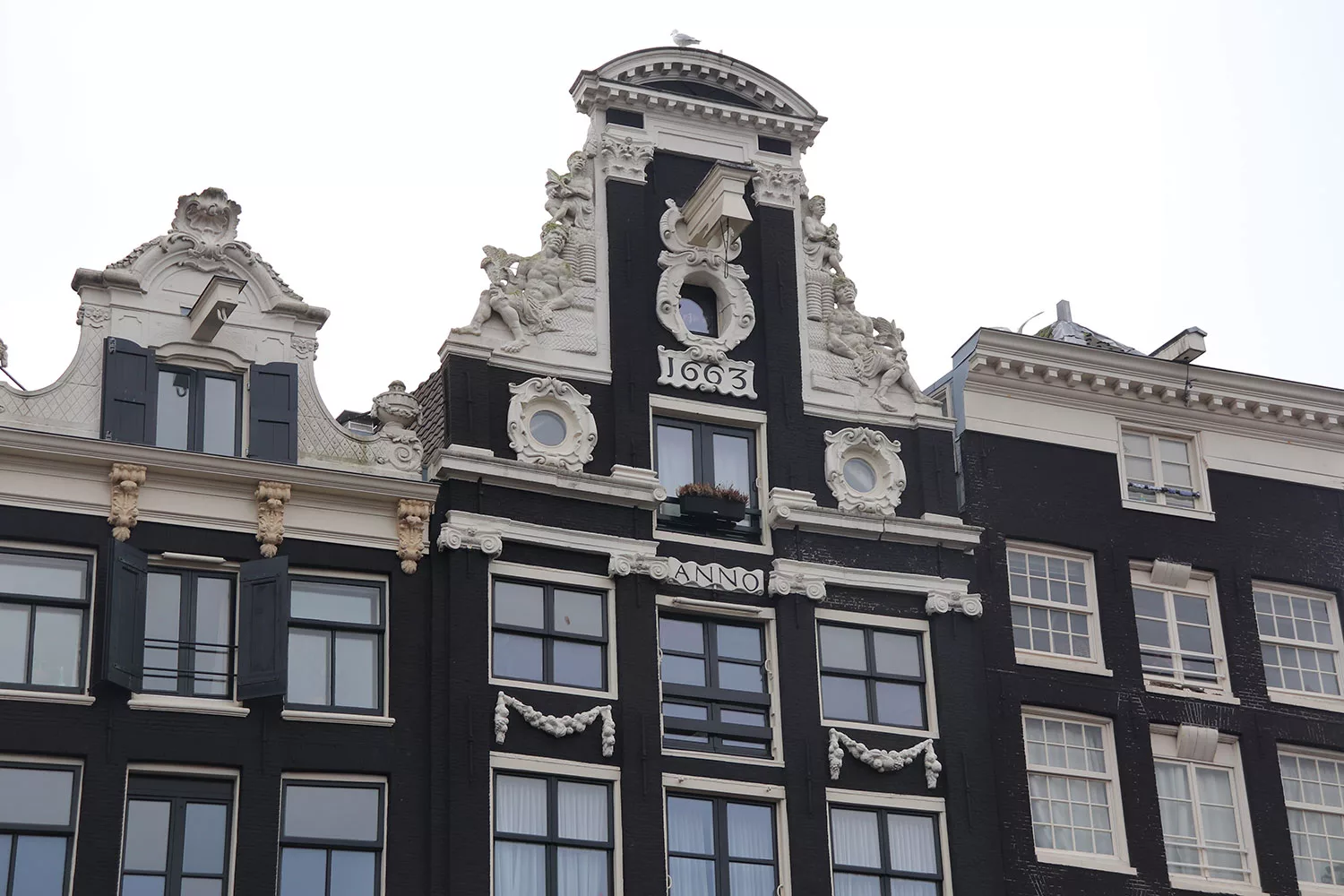 Many art museums are also in this vicinity. Of course I also highly recommend the Van Gogh Museum (which you'll need to buy tickets for in advance). The museum is an excellent telling of his life with many of his artworks, both famous and not. It also hosts a collection of artefacts relating to Van Gogh himself, which I thought was the coolest part.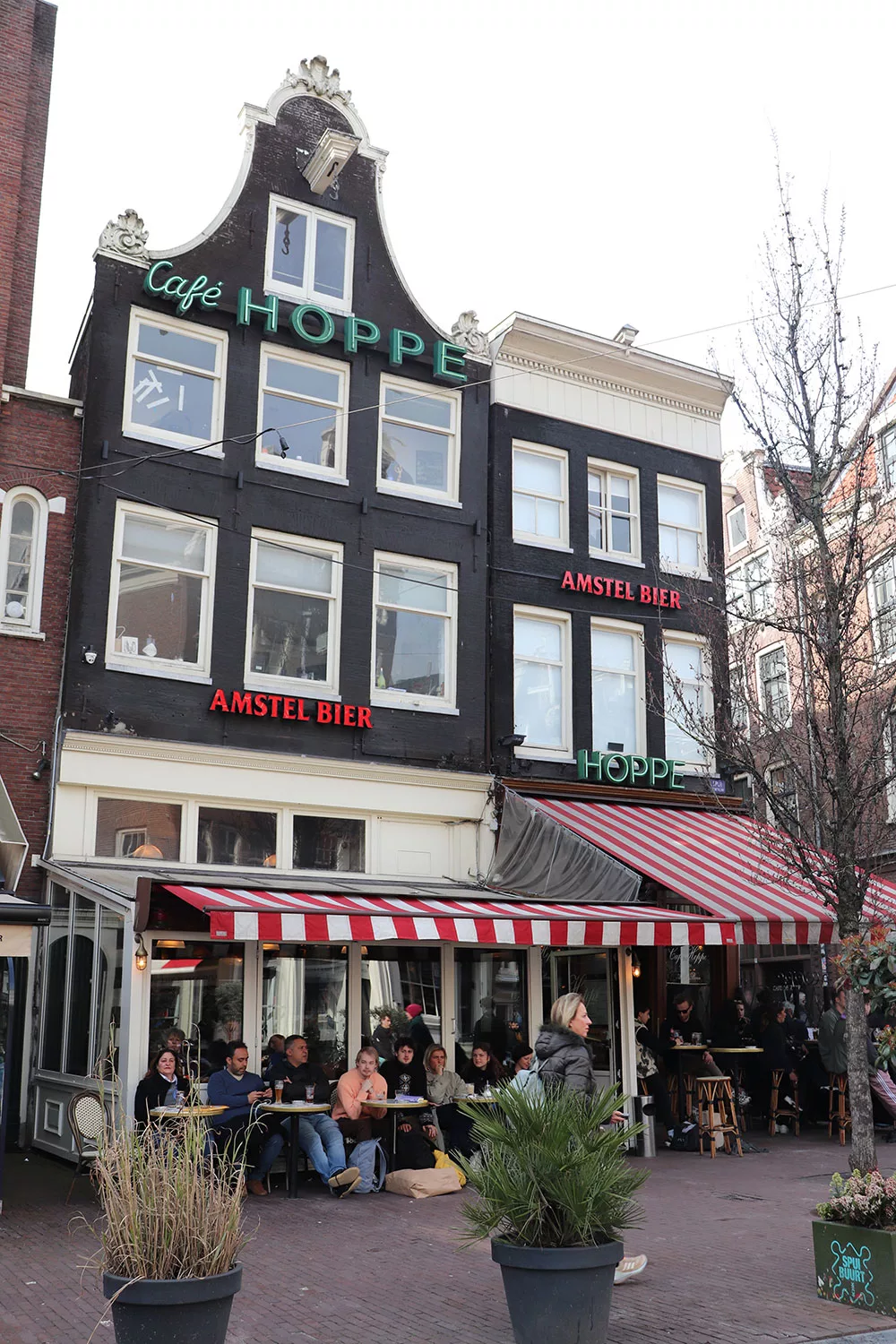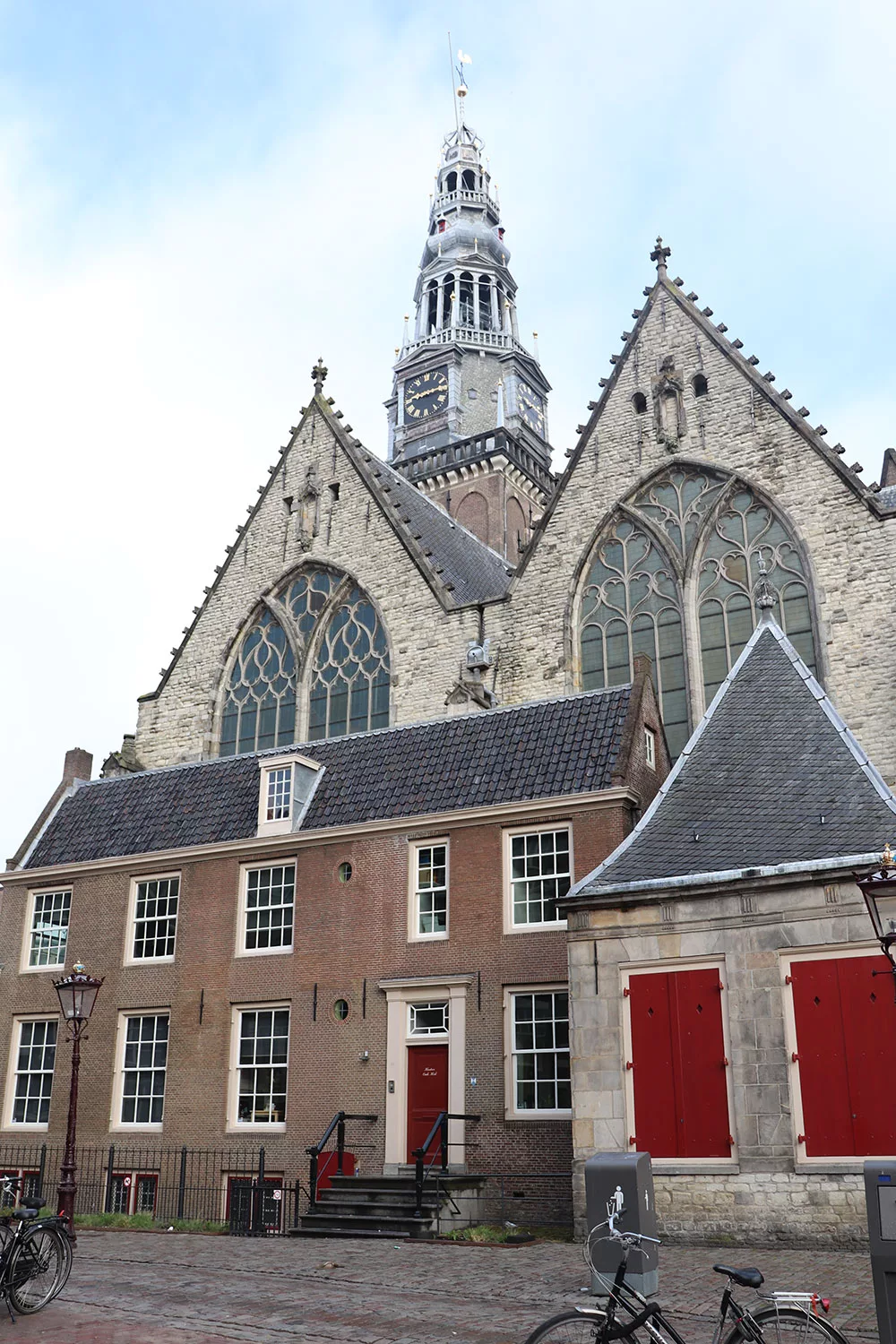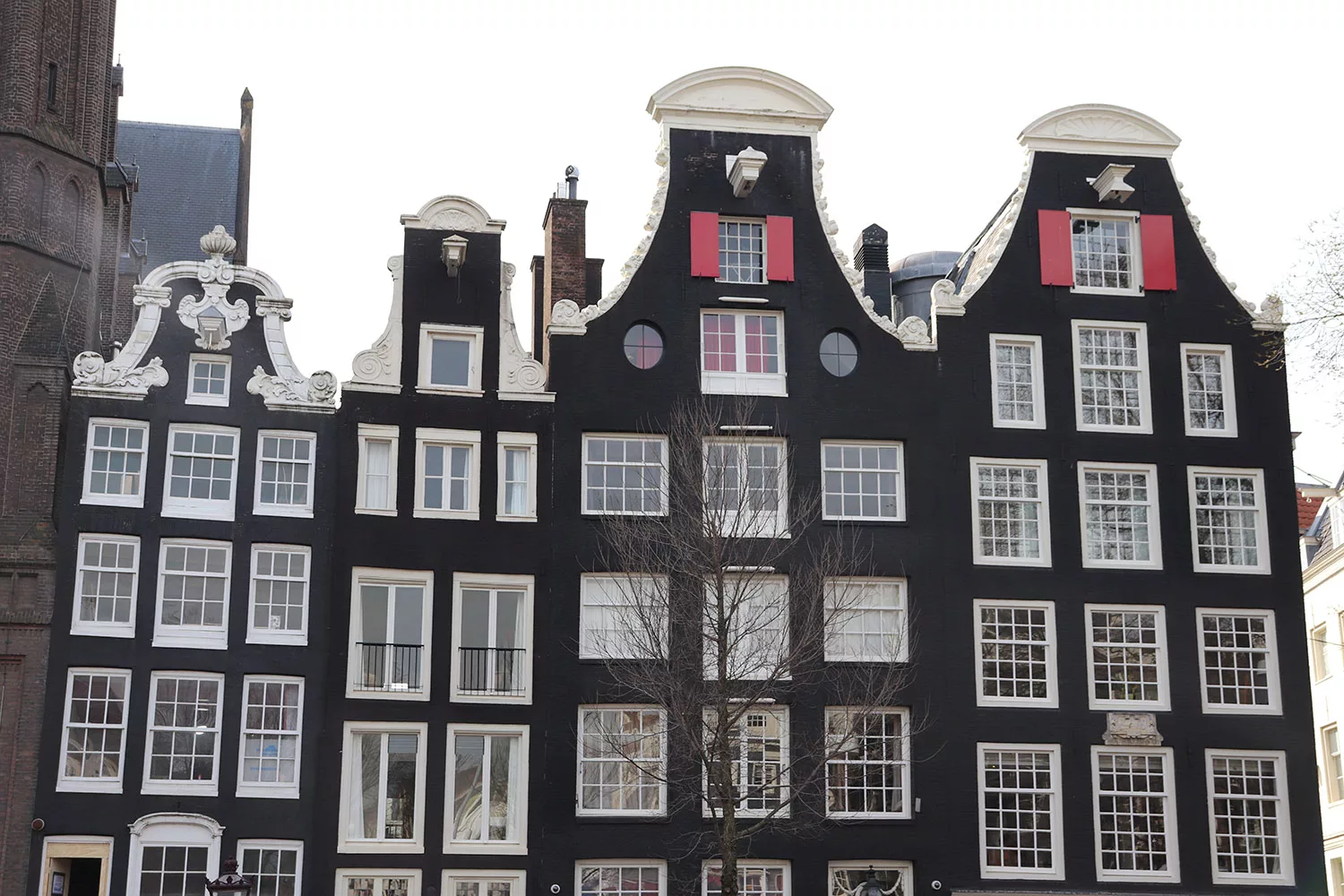 I also have the MOCO Museum a shot, even though I'm not much into modern art. I felt a lot of the art they had was a lot more thought-provoking and accessible to today's modern, technology-oriented people. So the MOCO Museum has a thumbs-up from me, as well.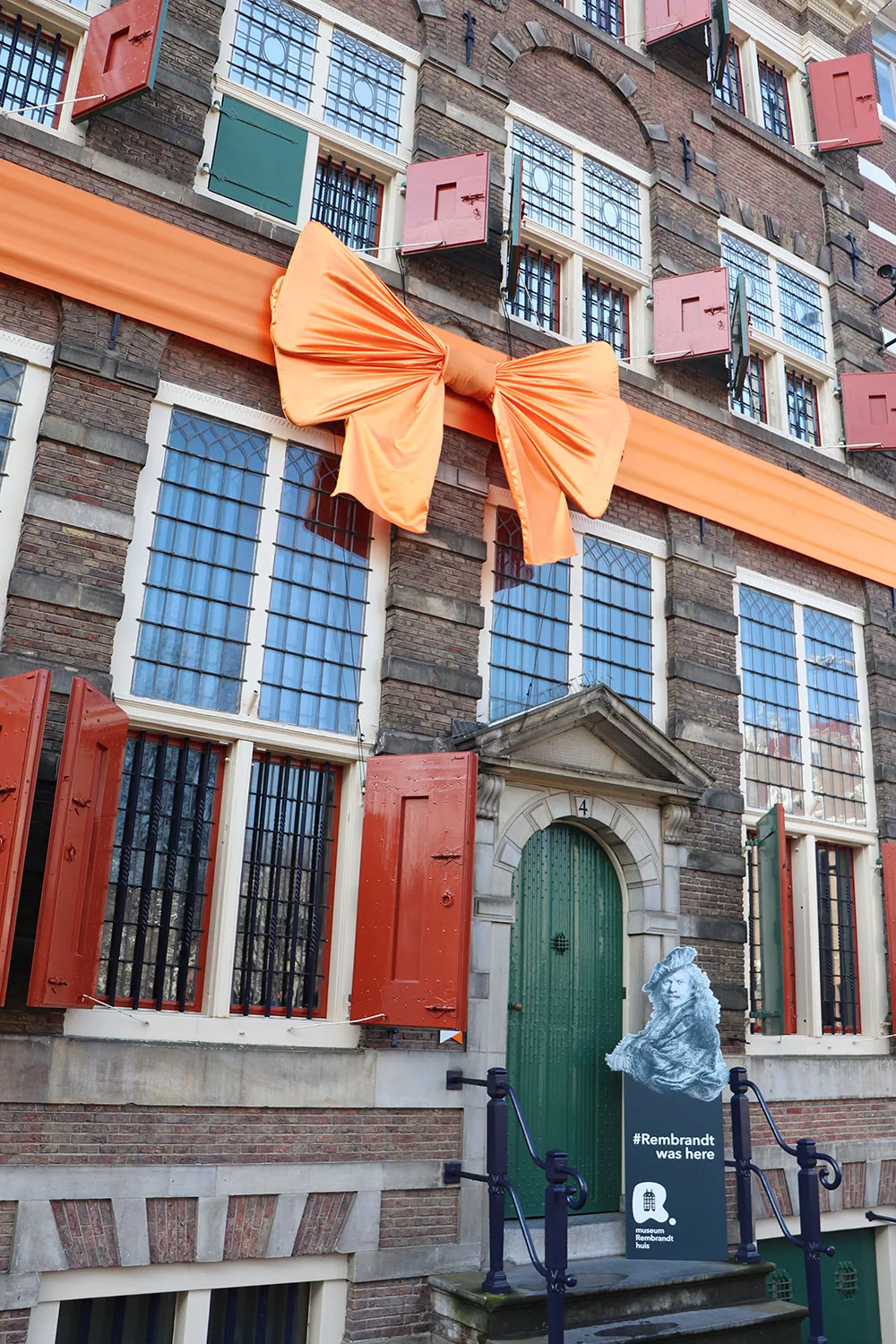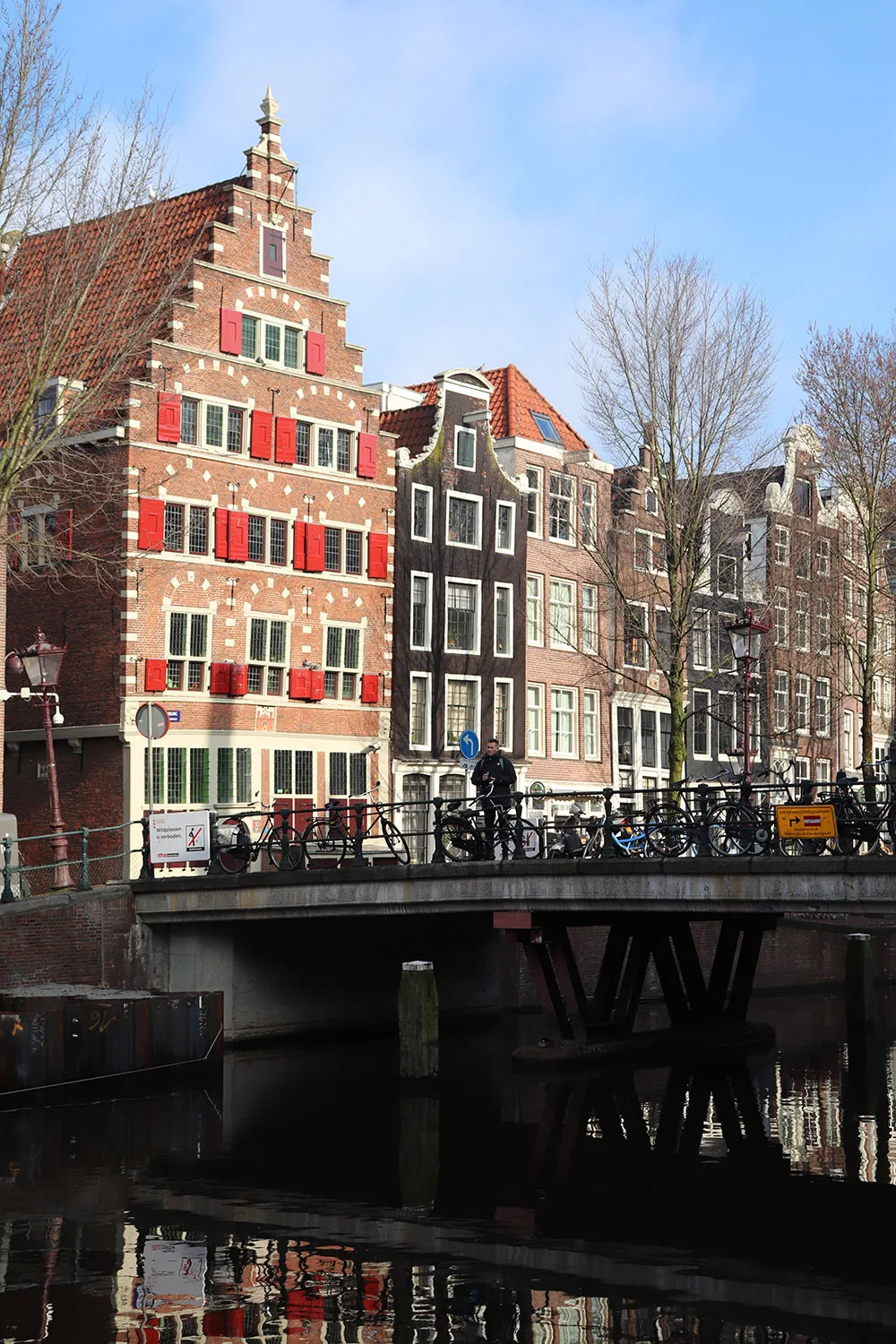 Another museum I was lucky to visit was the Rembrandt House. This is where Rembrandt Van Rijn lived for almost twenty years. I got to visit on opening day after its restoration and it was absolutely fantastic. The visit is audio-based but there are several rooms you can explore and learn more about Rembrandt's personal and professional lives, and how they made their way into his art. For art lovers, I'd put the Rembrandt House very high on the list of things to do in Amsterdam.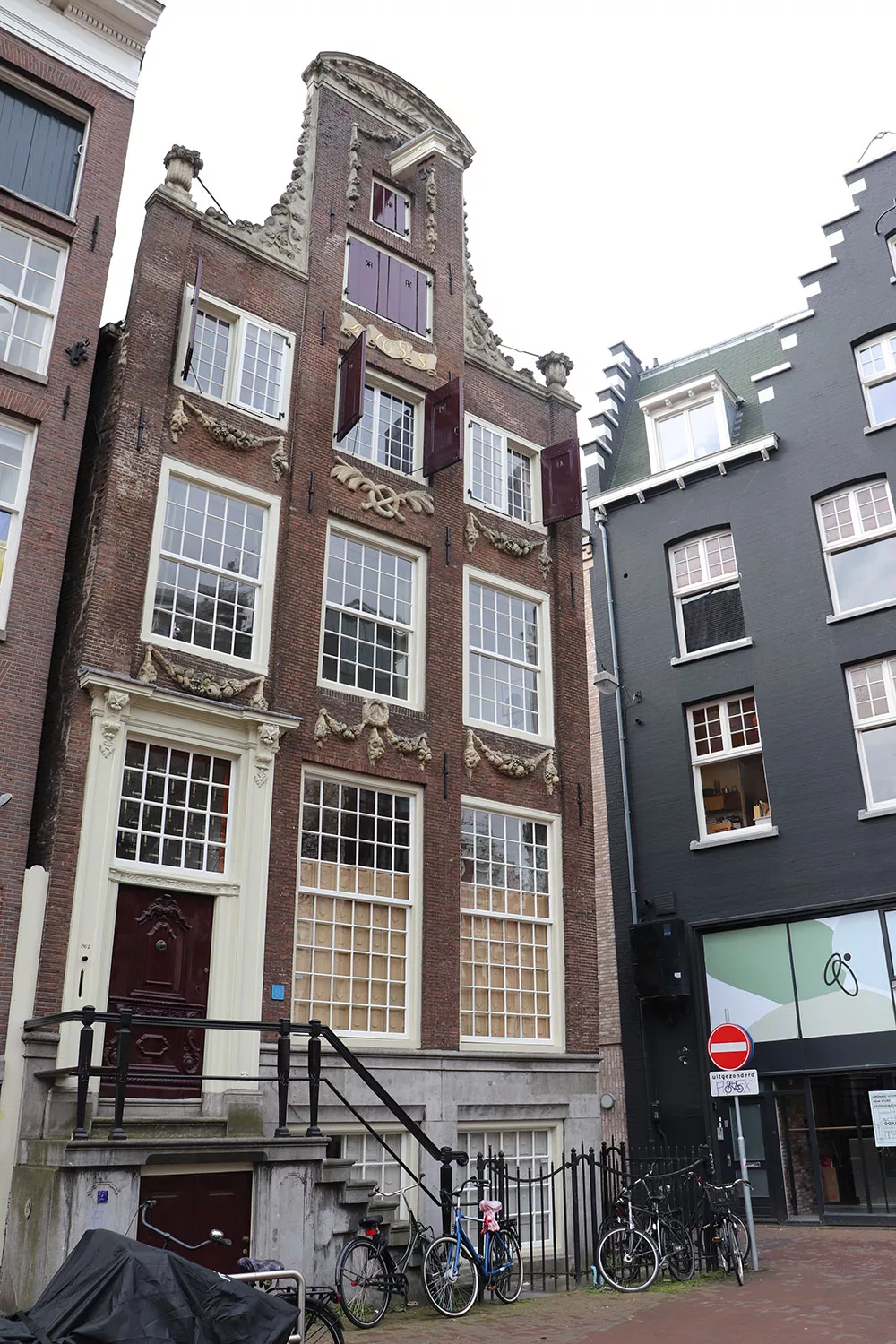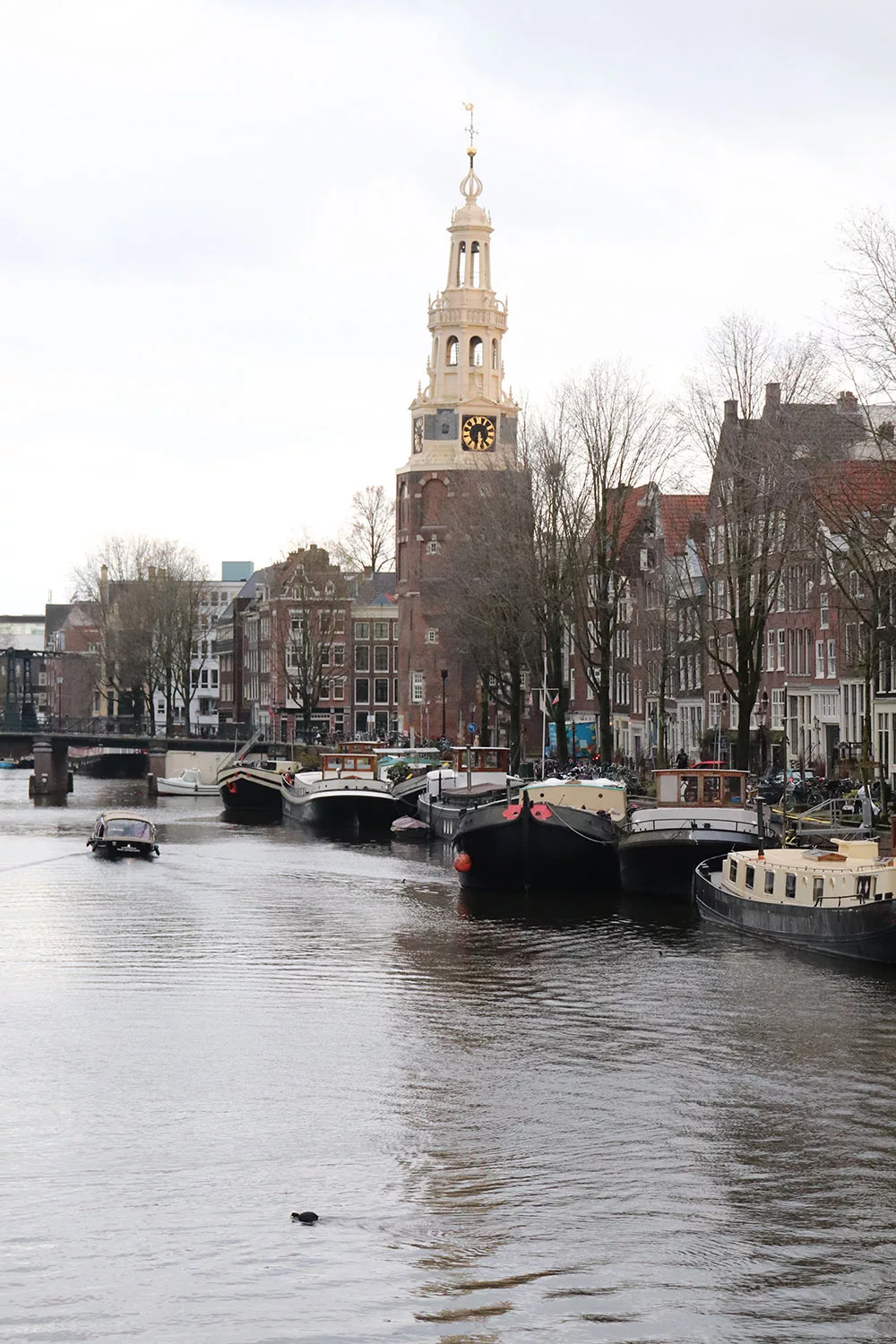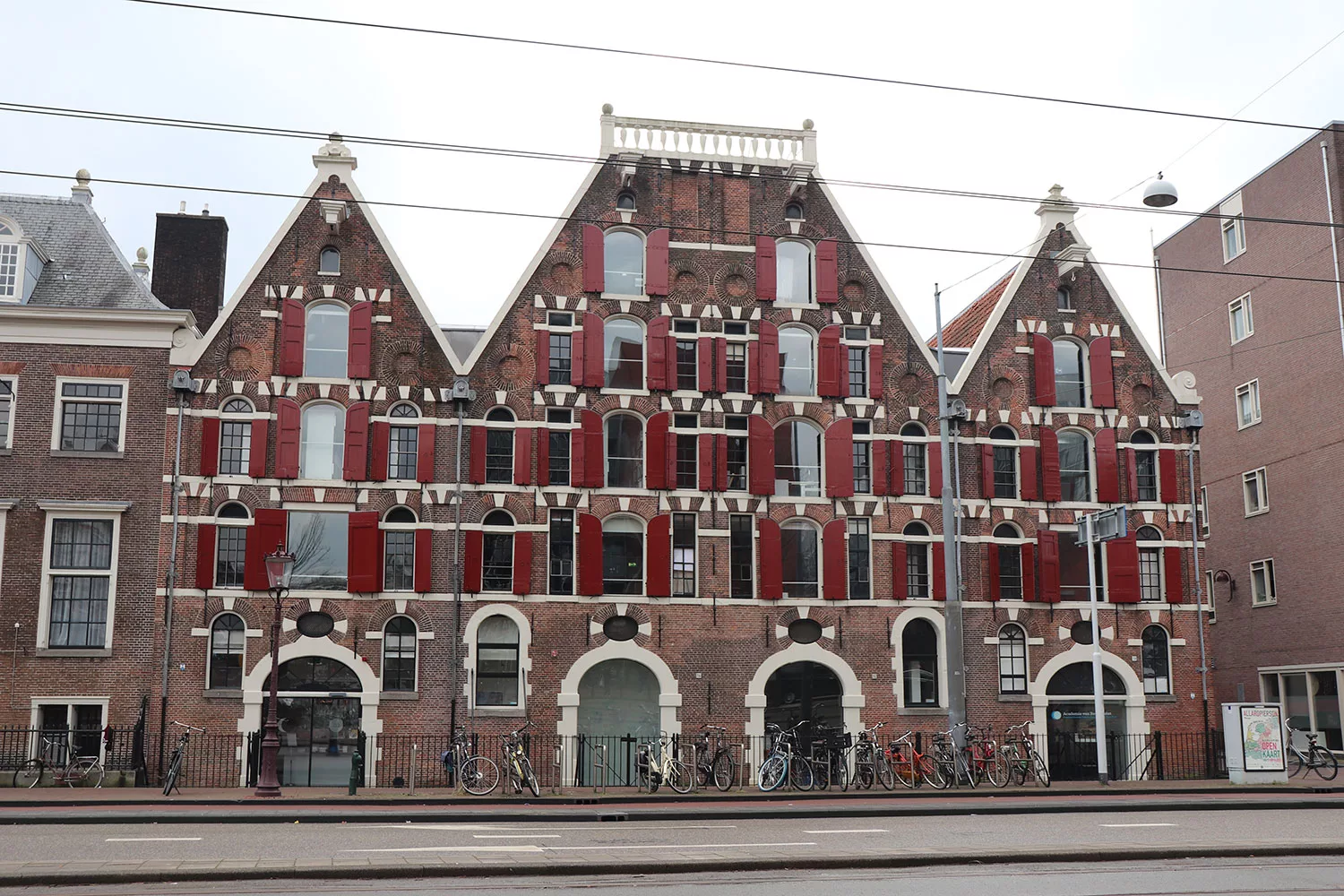 There are a few museums clustered together at the Amstel. One is the Hermitage Amsterdam, which I was super excited to see. I didn't realise, apparently they are an exhibition-based museum. The exhibition when I went was called "Rembrandt & His Contemporaries" which was about one Rembrandt painting and many by his contemporaries. It's a great option if you're interested in the exhibition they have at the time of your visit.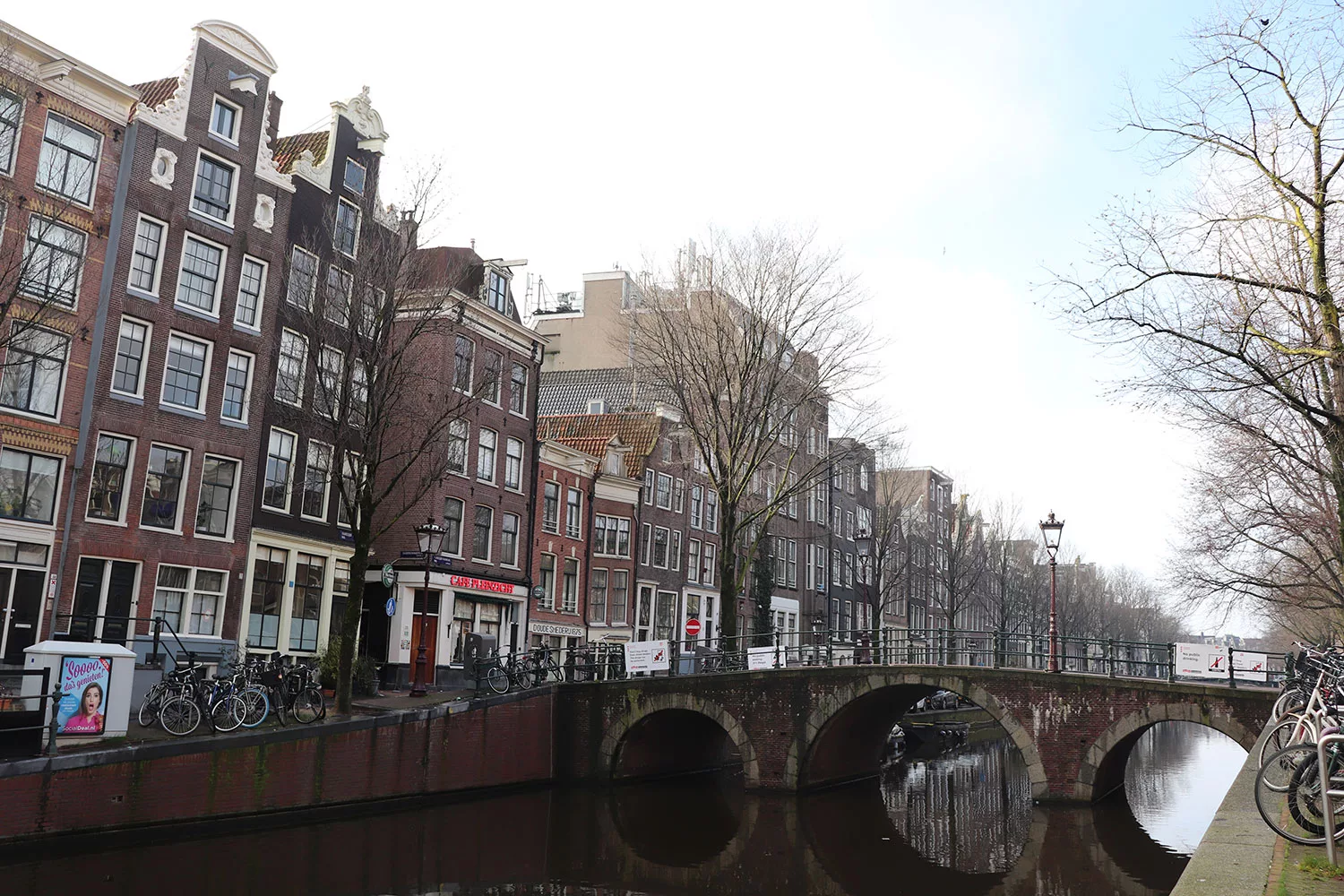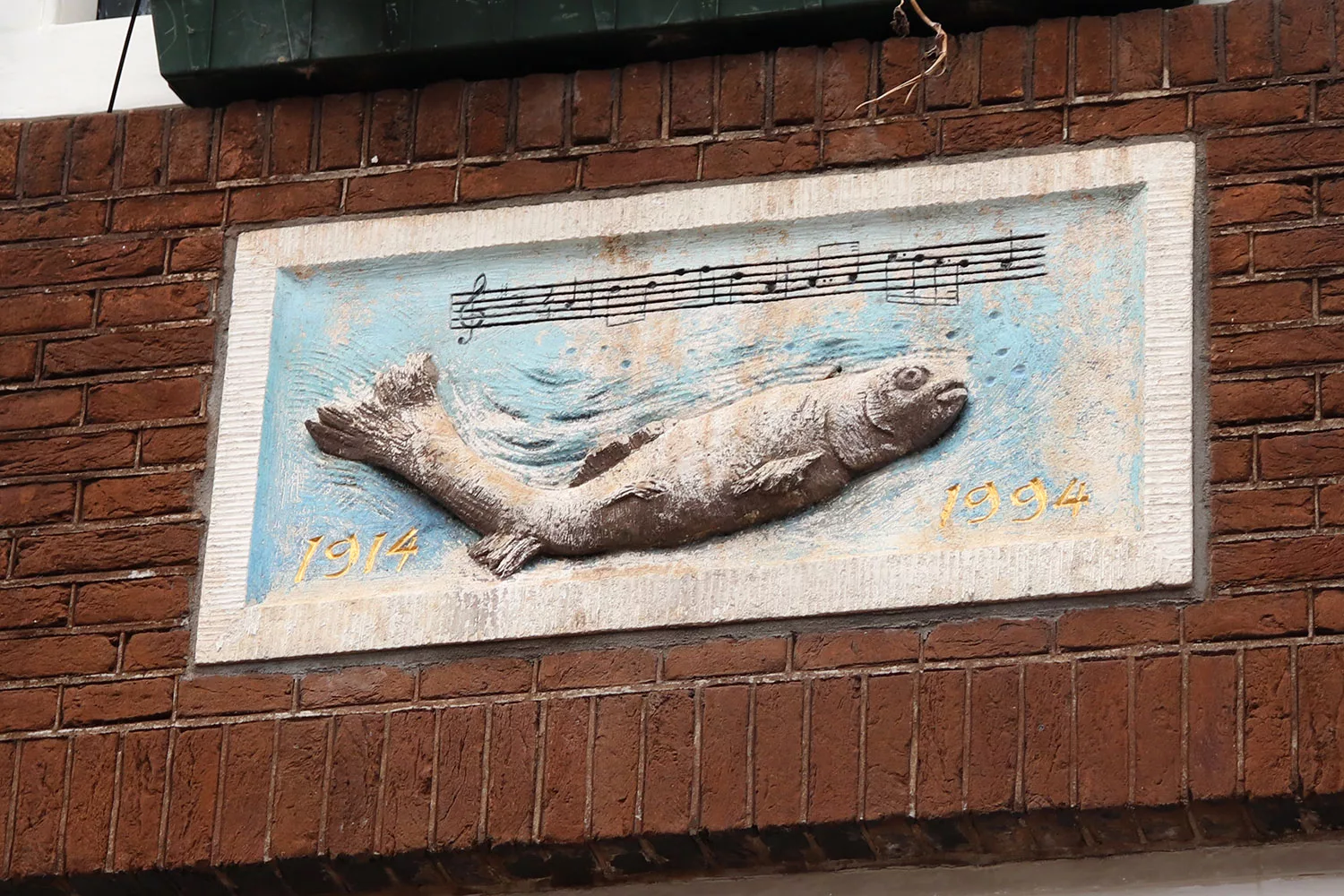 It is attached to the Amsterdam Museum. It's important to note that as of 2023, the Amsterdam Museum is at the Amstel while its main home is undergoing renovation. I'm not sure if it's because of renovations but the museum was a lot smaller than I was hoping for. The main exhibition is housed in a single room and gives a general overview of the history of Amsterdam starting from about the Golden Age.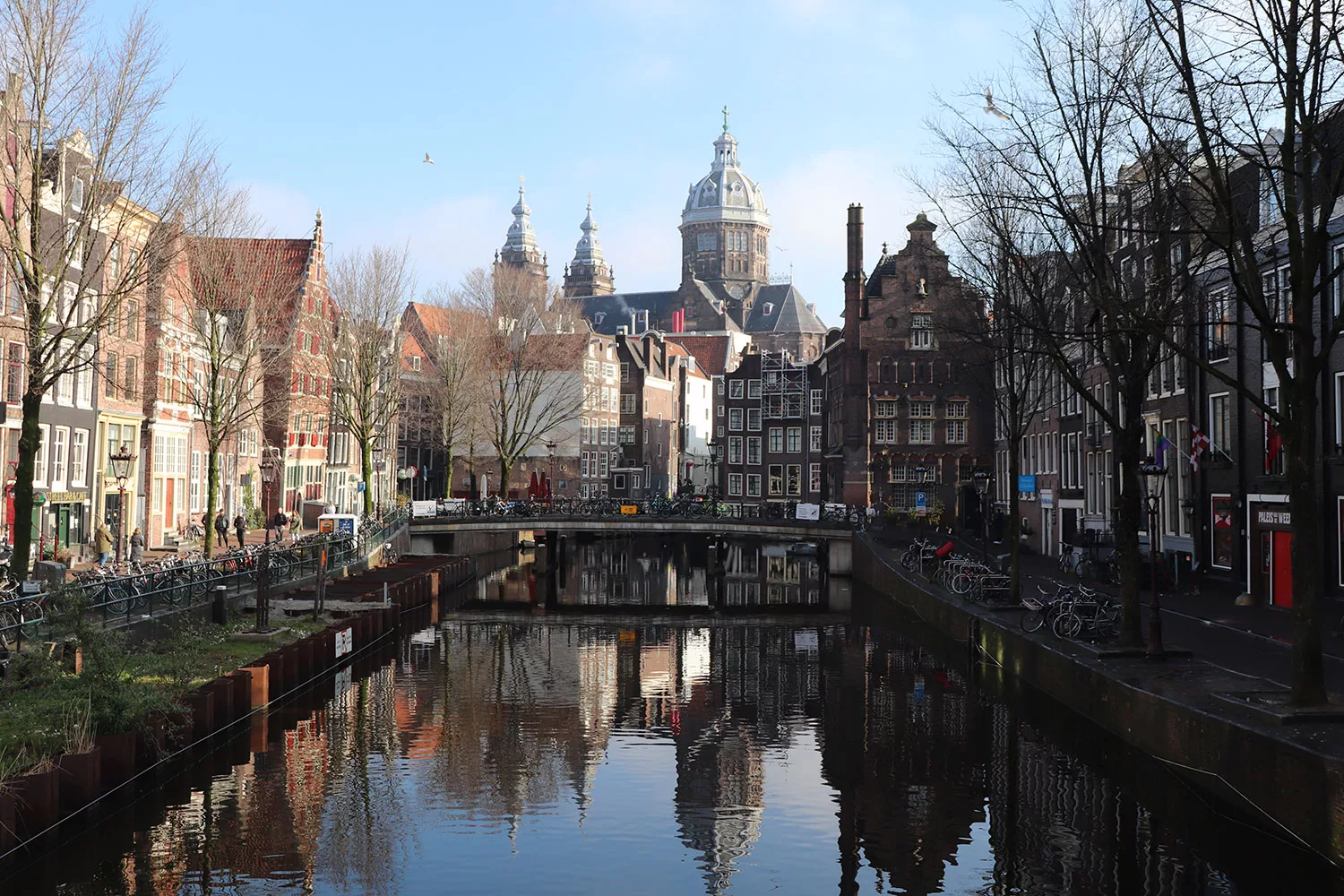 Also attached to it is the Museum of the Mind. The MotM is essentially free with a combined ticket but it's not worth it on its own. It's a room full of naive art, which is not bad on its own but it wasn't substantial enough to justify spending roughly 18 euros on it.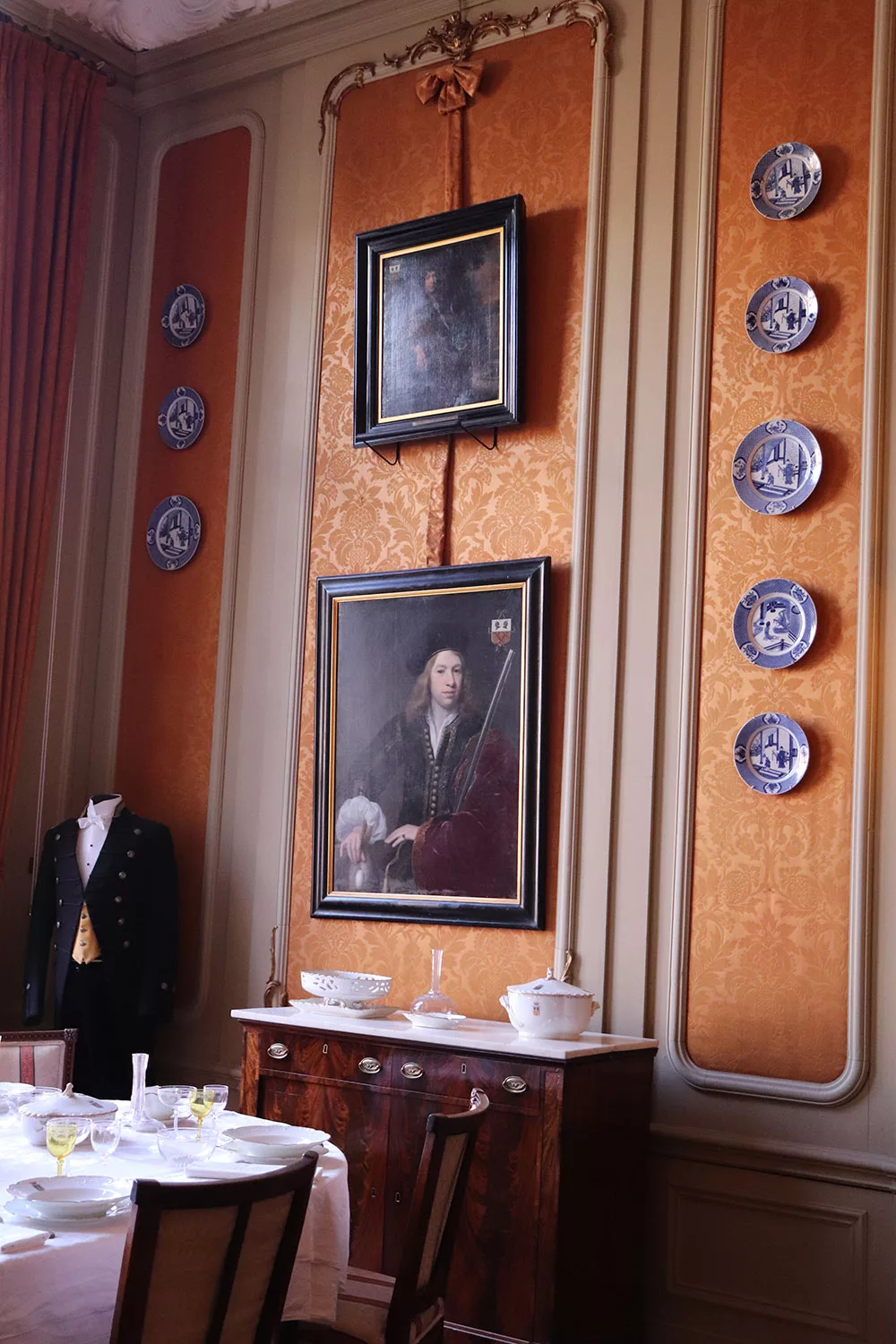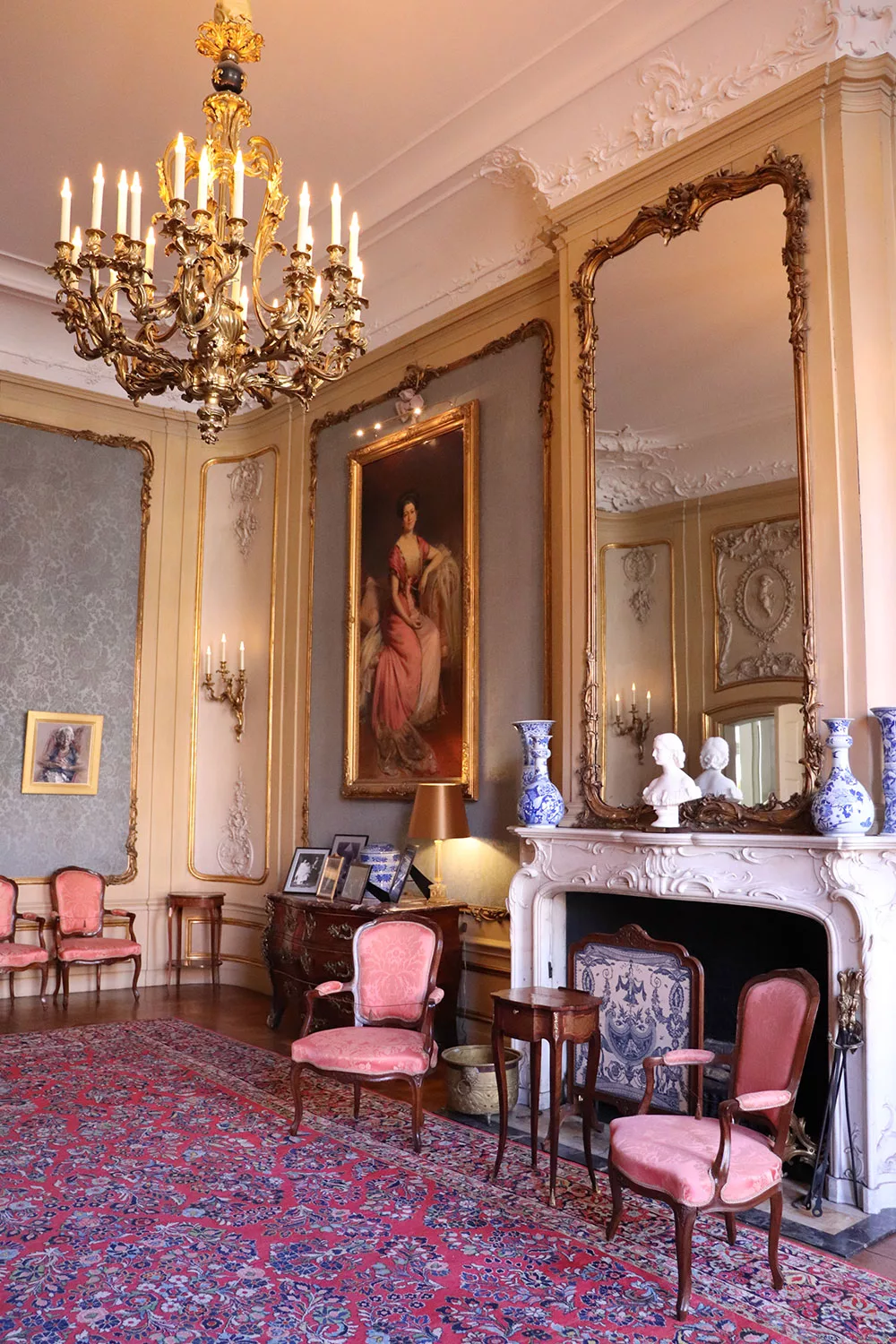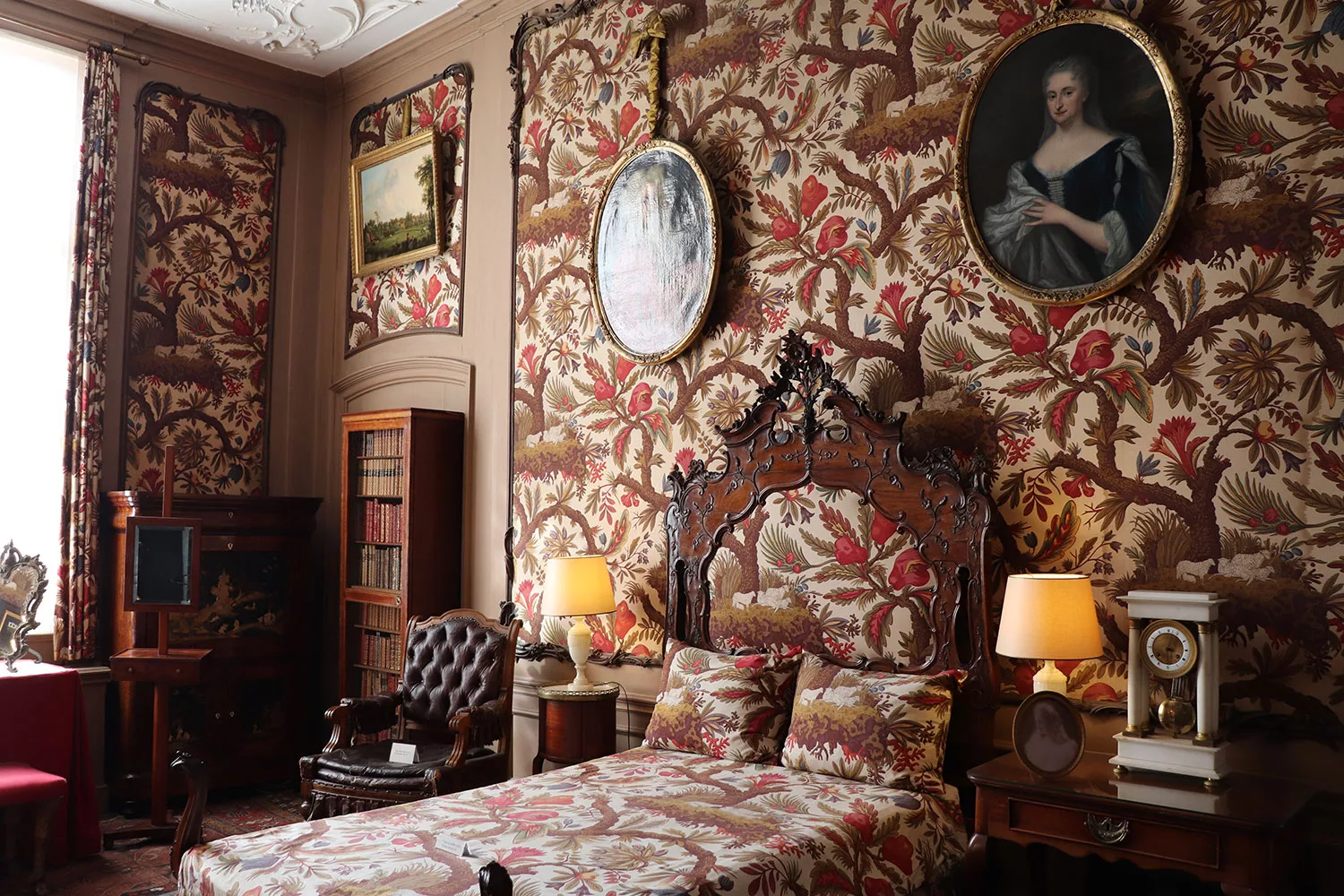 I also had some time to stop in a few house museums. First was the Willet-Holyhuysen House, which is a nice house that belonged to art collectors in the 19th century. You can see how they had their house decorated. I personally thought it was nice but not to go out of the way for. The second house, Museum Van Loon, I liked much more. And I can't clearly articulate why! I liked the style much more, and it felt a bit cosier. It has more color in its designs. Both have gardens but as I visited in March, they were quite bare.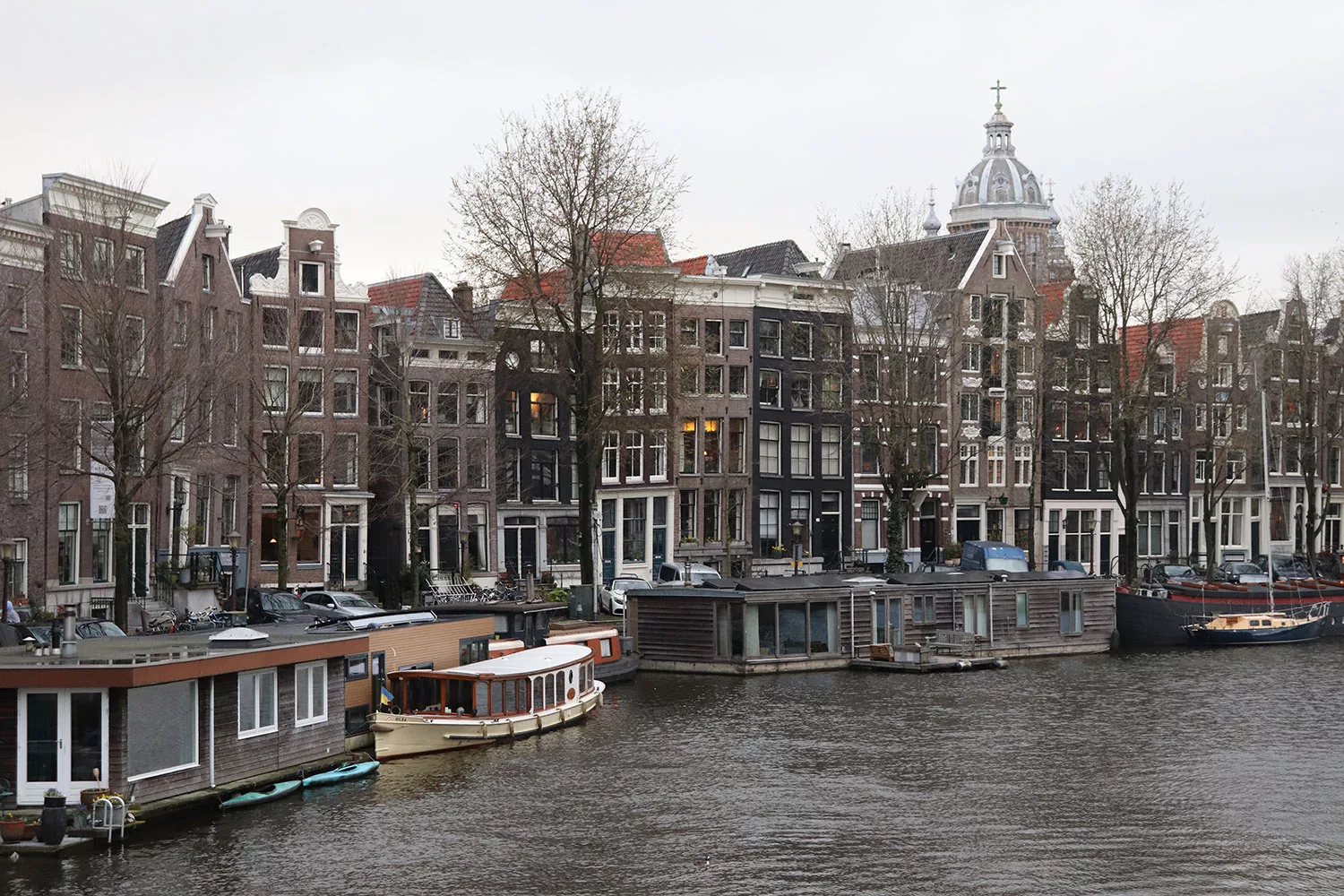 I got to see a lot of art when I was in Amsterdam but I skipped a lot, as well. Some other art museums to see are the Stedelijk Museum (modern art, which is near the Rijksmuseum), Tropenmuseum (foreign art), STRAAT Museum (street art), Huis Marseille (photography), Nxt Museum (tech art), and Foam (photography). Woooo that's a lot.
I did some research to figure out which places I wanted to put time aside to visit, but if you're an art lover who wants to see all of it, you'll definitely need several days just for the art museums alone.
Other Museums in Amsterdam
As I mentioned above, the Amsterdam Museum is a bit small. I wonder if more of the collection will be on display when its main building opens again.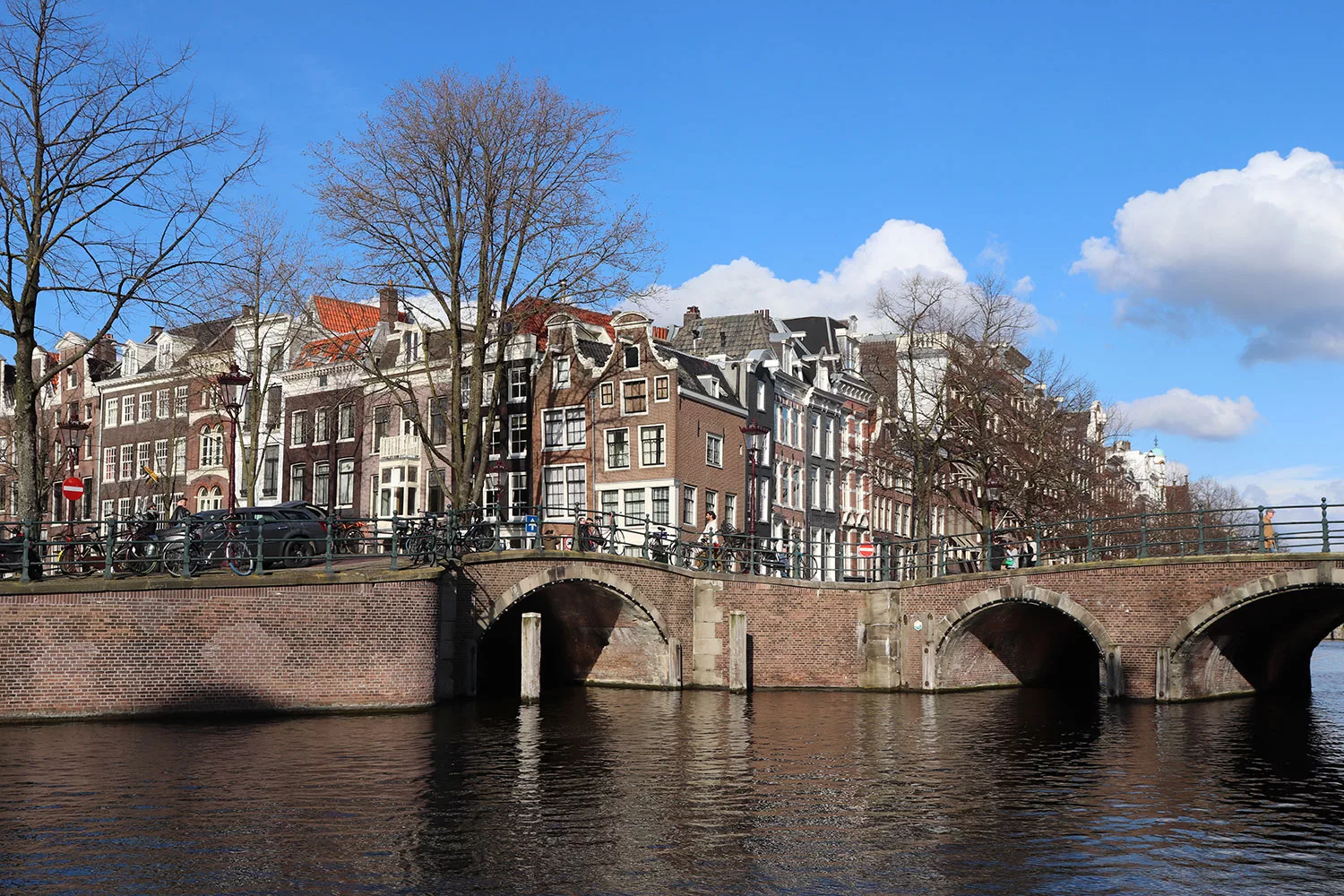 I got to visit the Dutch Resistance Museum which was absolutely fantastic. It was such an informative and eye-opening museum about the Nazi occupation of the Netherlands, and how people fought (or supported) the regime. I didn't realise things like 20,000 Dutch people died from starvation alone because of the Nazi regime. It's saddening but something so important to learn.
On that note, Amsterdam is planning to open a National Holocaust Museum sometime in the near future. Maybe when you're reading this, it will already have opened.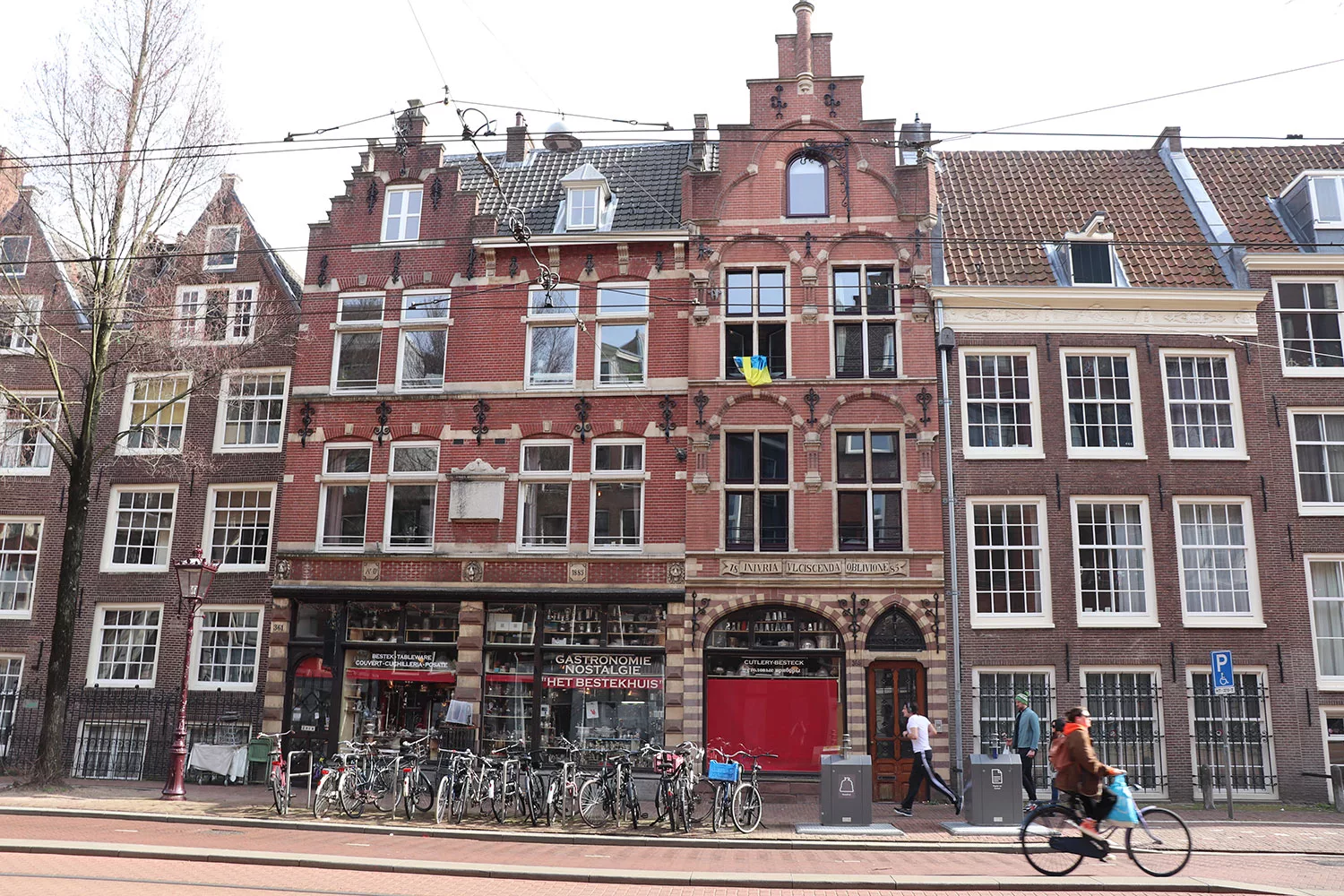 A place I didn't get to visit because of budget, but I thought might be interesting, is the Red Light Secrets museum of prostitution. Since prostitution is legal in the city, more people are willing to talk about their experiences and it gives an insightful perspective to that whole world. Unlike some other similar museums, this one seems to aim for education rather than advertisement.
That's a bit of the deeper stuff. Let's delve into the happier stuff: including beer!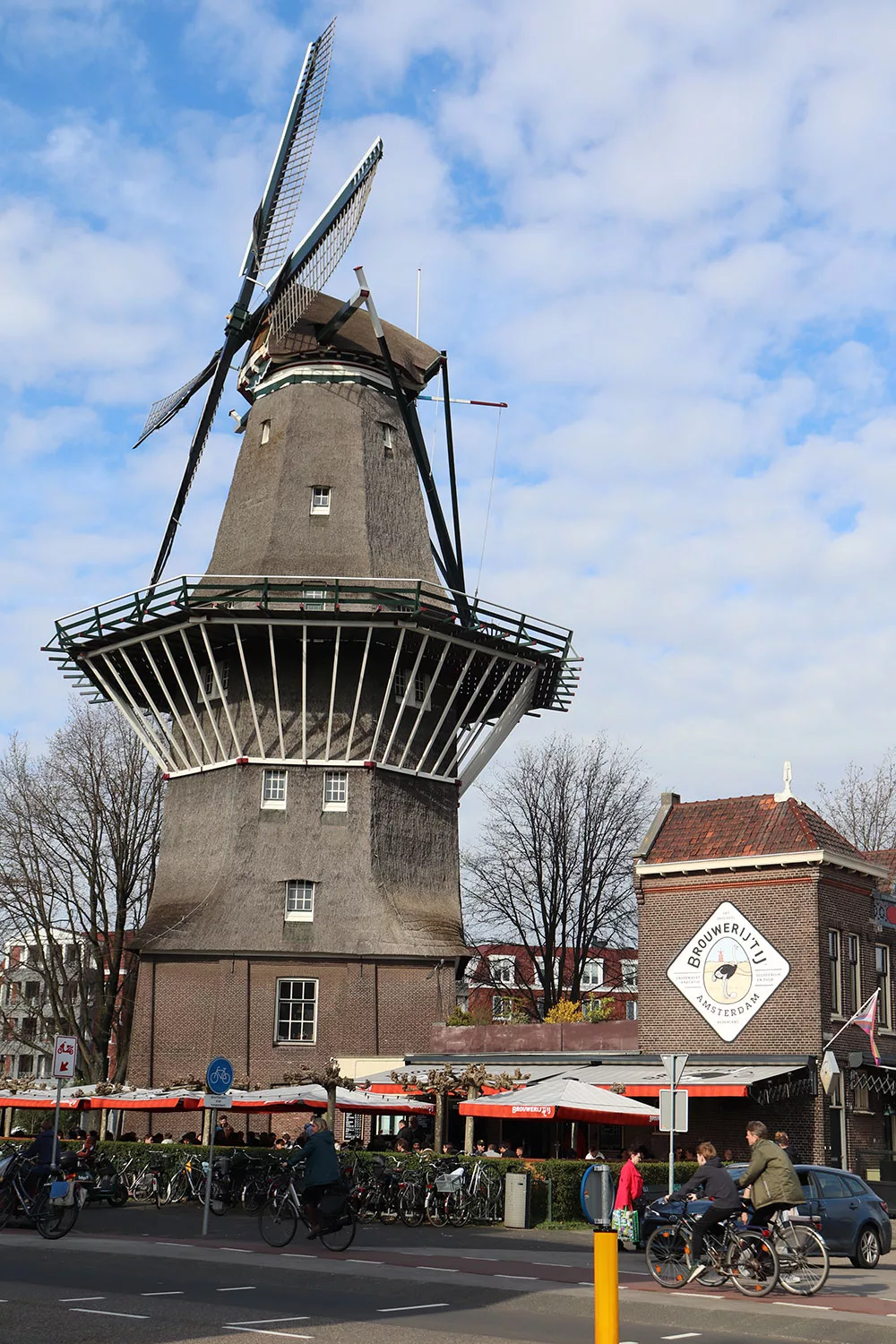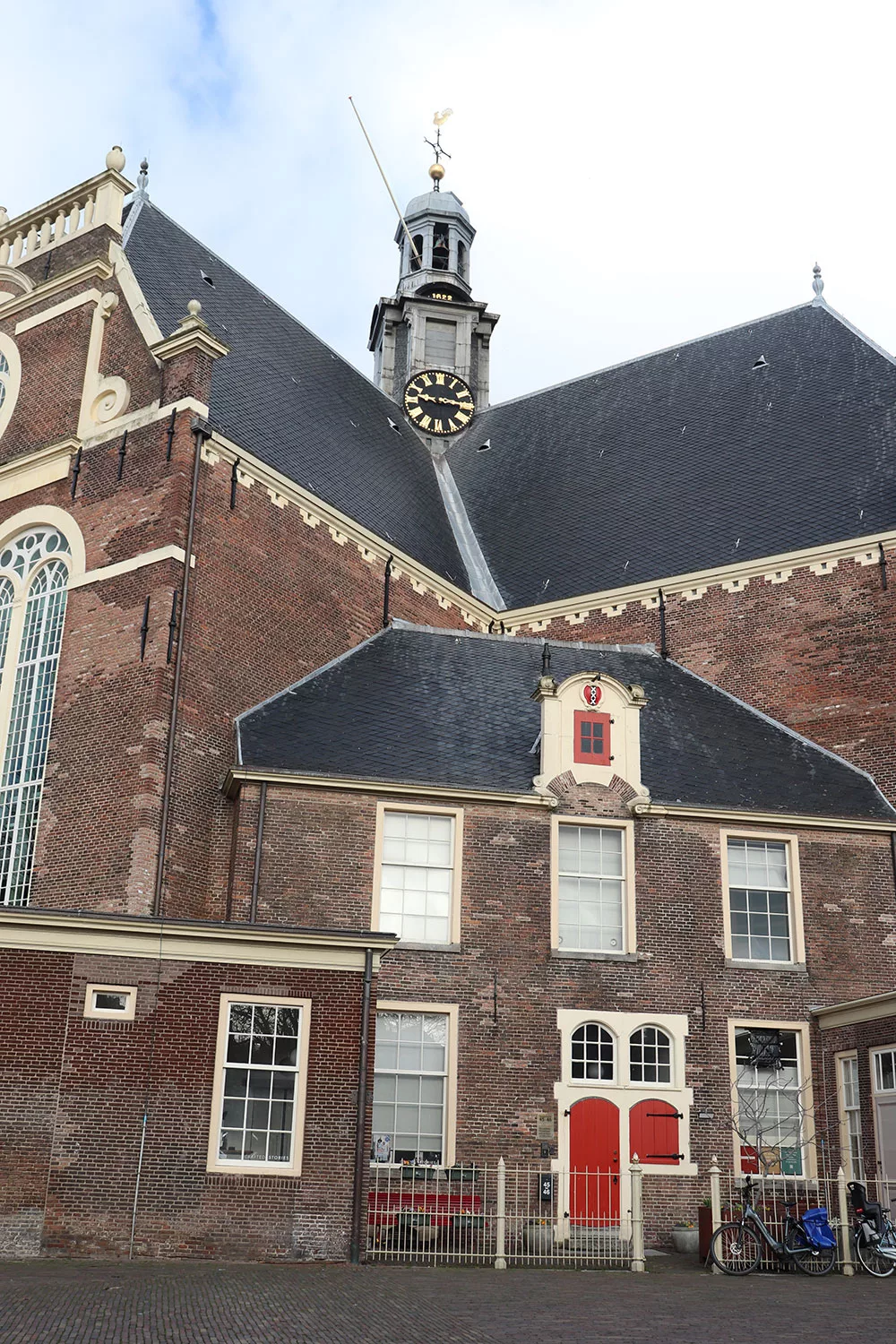 As I age, my body is rejecting alcohol more and more (ugh). But if you're normal and can handle a pint of beer, Amsterdam is home to the Heineken Experience – which I expect is similar to Dublin's Guinness Experience. Something I think is a bit more attractive is Brouwerij 't IJ, which is in a cute traditional windmill. Their tours are very limited but free. Plus, we can get Heineken anywhere, but not beer from Brouwerij 't IJ. This is something I missed out on that I wish I did.
There are quite a few other museums in Amsterdam to visit, including the popular National Maritime Museum, the Eye Filmmuseum (which has film showings and an exhibition on film cameras), and Our Lord in the Attic which was a hidden Catholic church at the time of religious prosecution.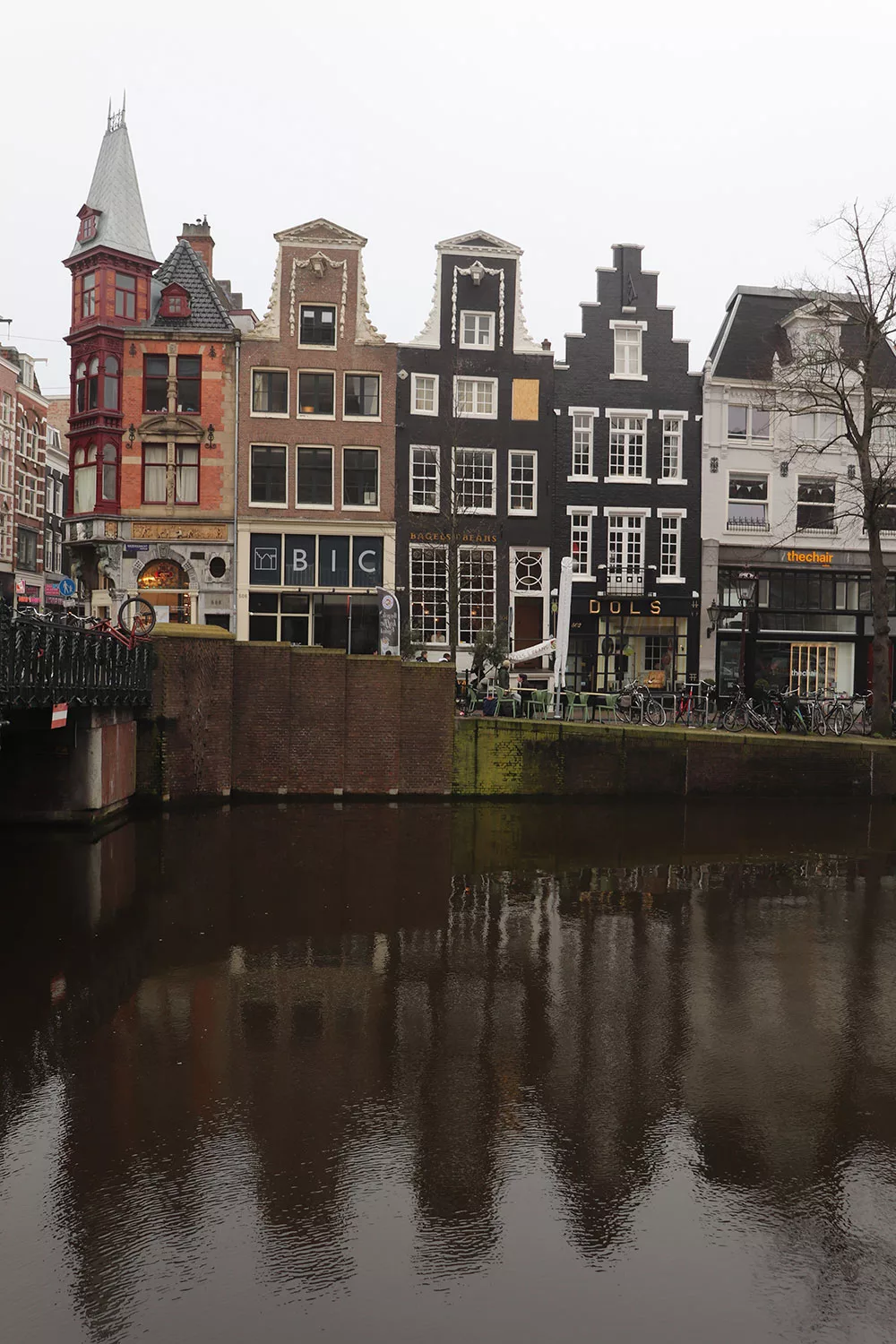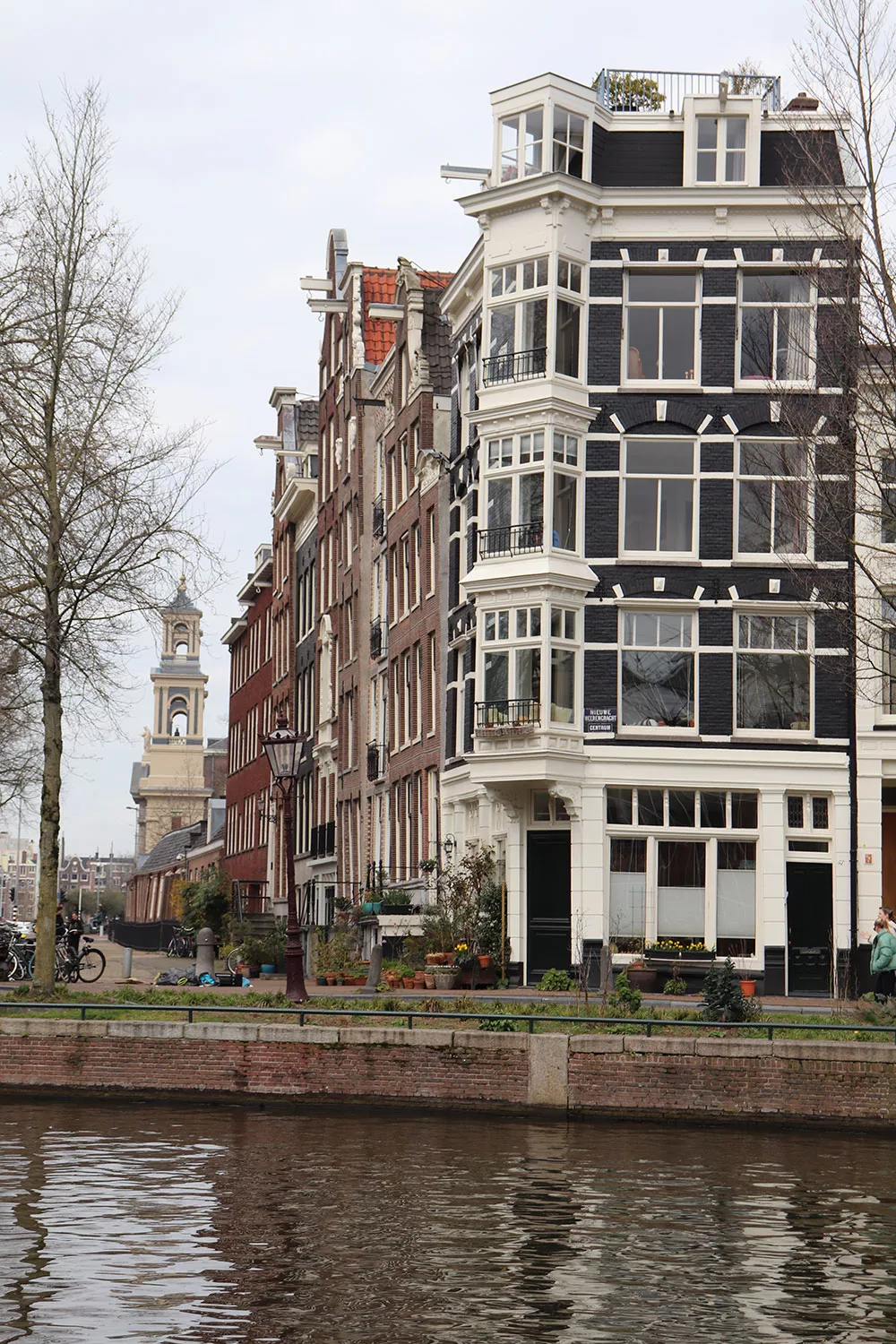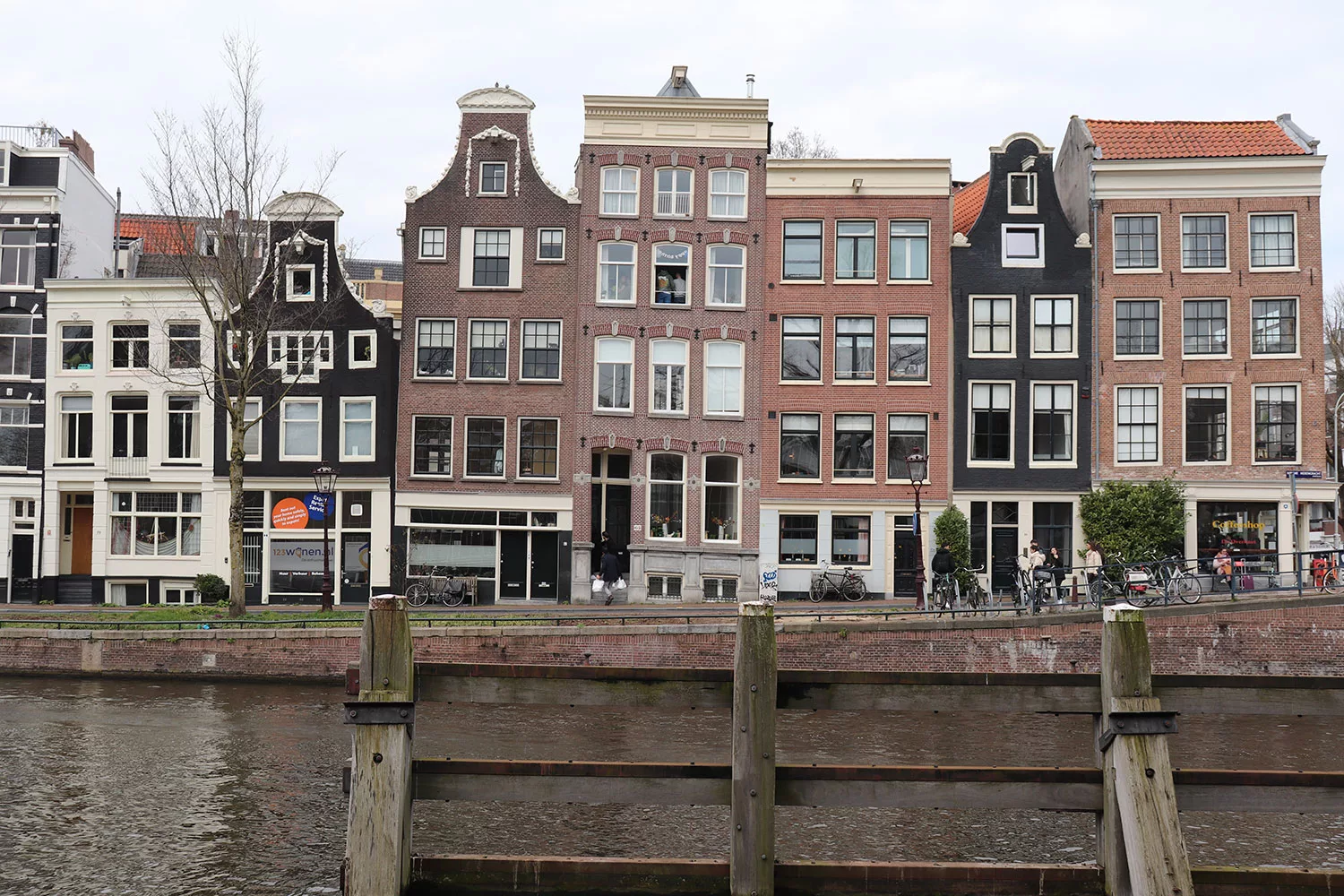 Amsterdam has a ton of small museums, and I didn't visit a lot because I read they were more shops than museums or tourist traps.
Exploring Amsterdam
The canal (old) area of Amsterdam is really quite big and though I spent several days in the city, I had just about discovered what there was in this area. But while it's old and beautiful, it's also very touristy and there are few Dutch people there comparatively. Amsterdam is so much bigger than this area. I personally did venture out a little bit and while these outside areas didn't have the same stunning architecture, they had a lot of personality. If you're staying in the city for a while or want an "off the beaten path" experience then check out the other areas of Amsterdam.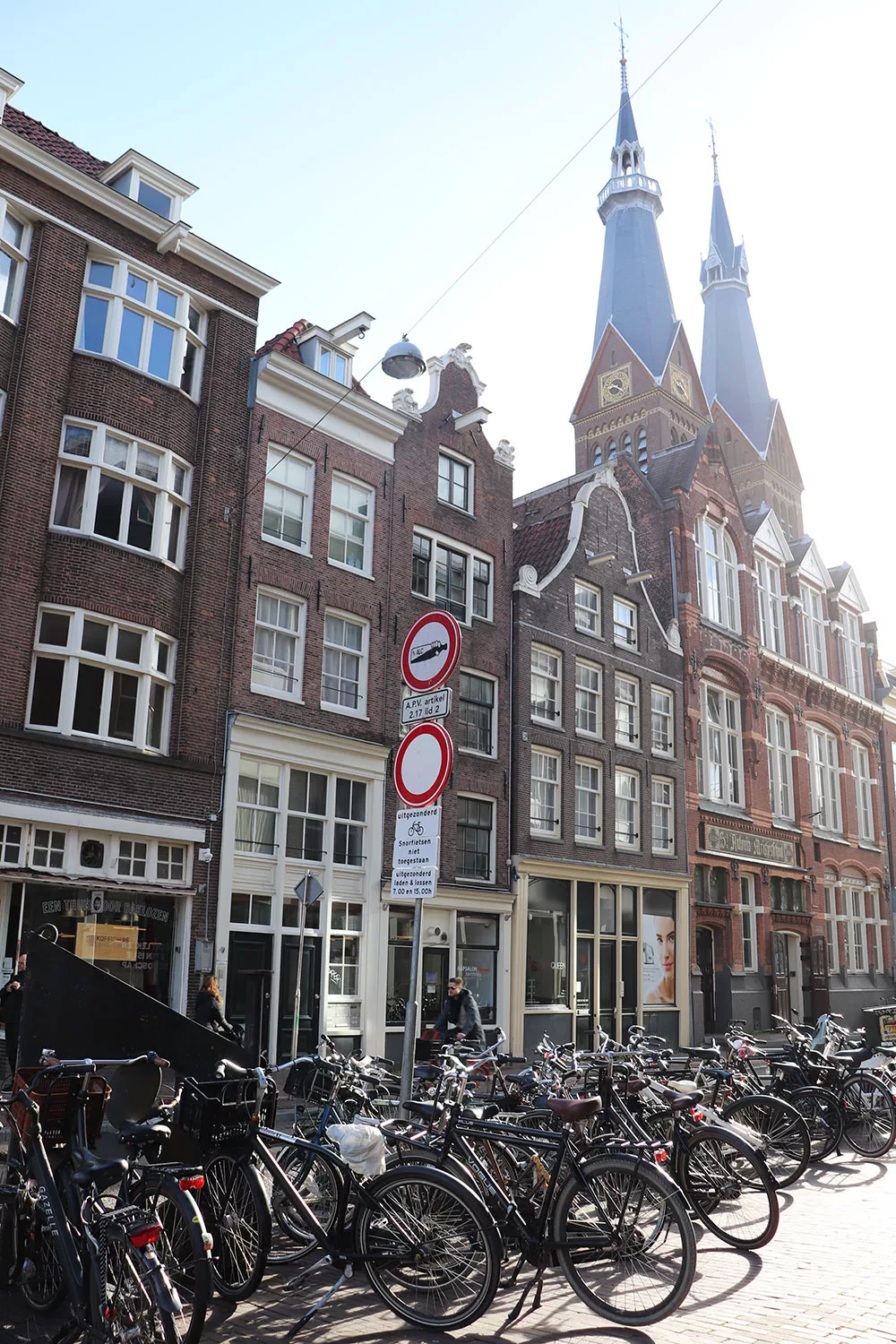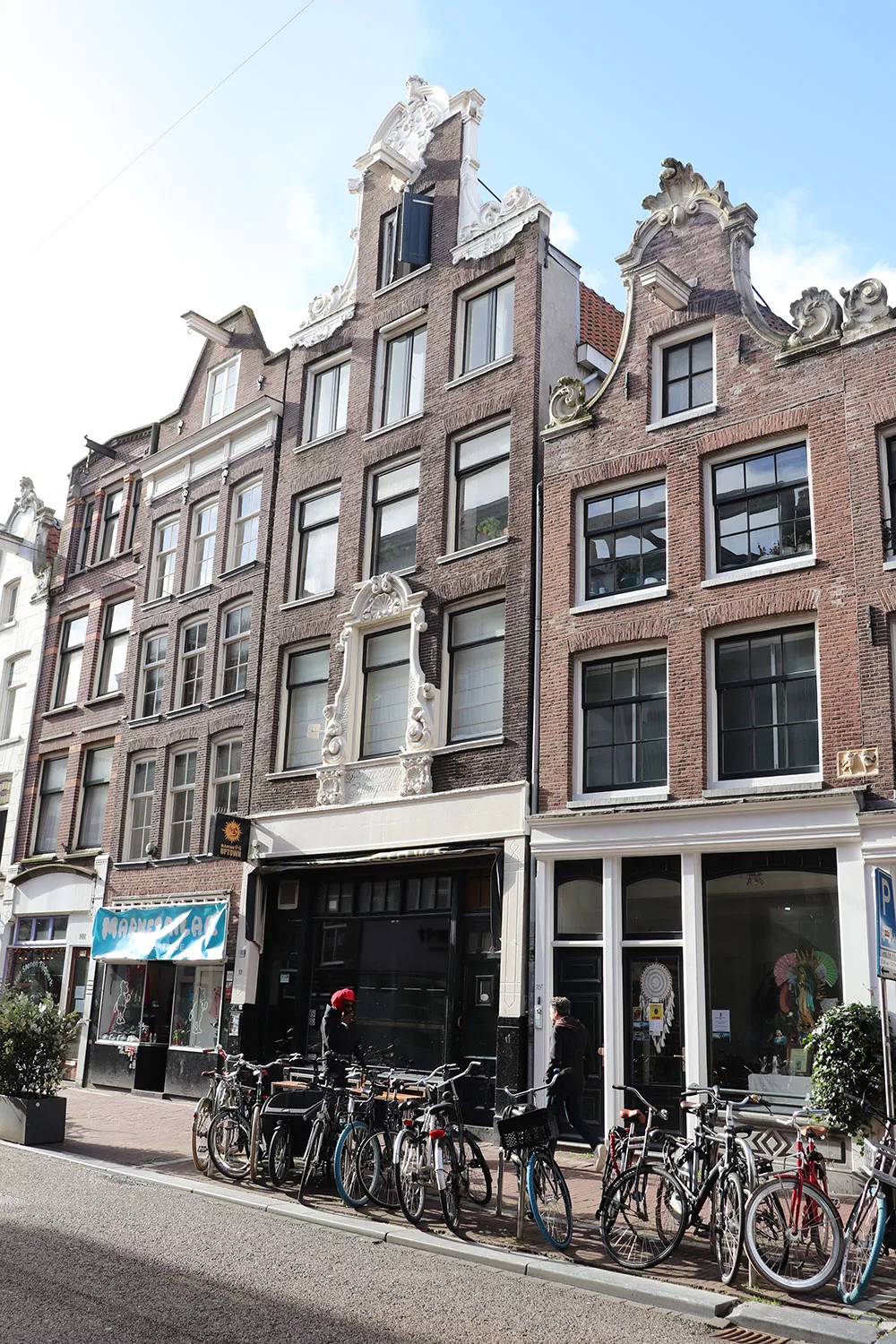 Some ways to see the city are via a canal tour or, if you can bike, a biking tour. I did the former on my first trip to Amsterdam and it was alright. The tour guide wasn't great but seeing cities from the water is always a delight. I wanted to do the latter on my return trip but the Dutch are professional bikers. I am not up to the level of even trying to bike alongside them yet.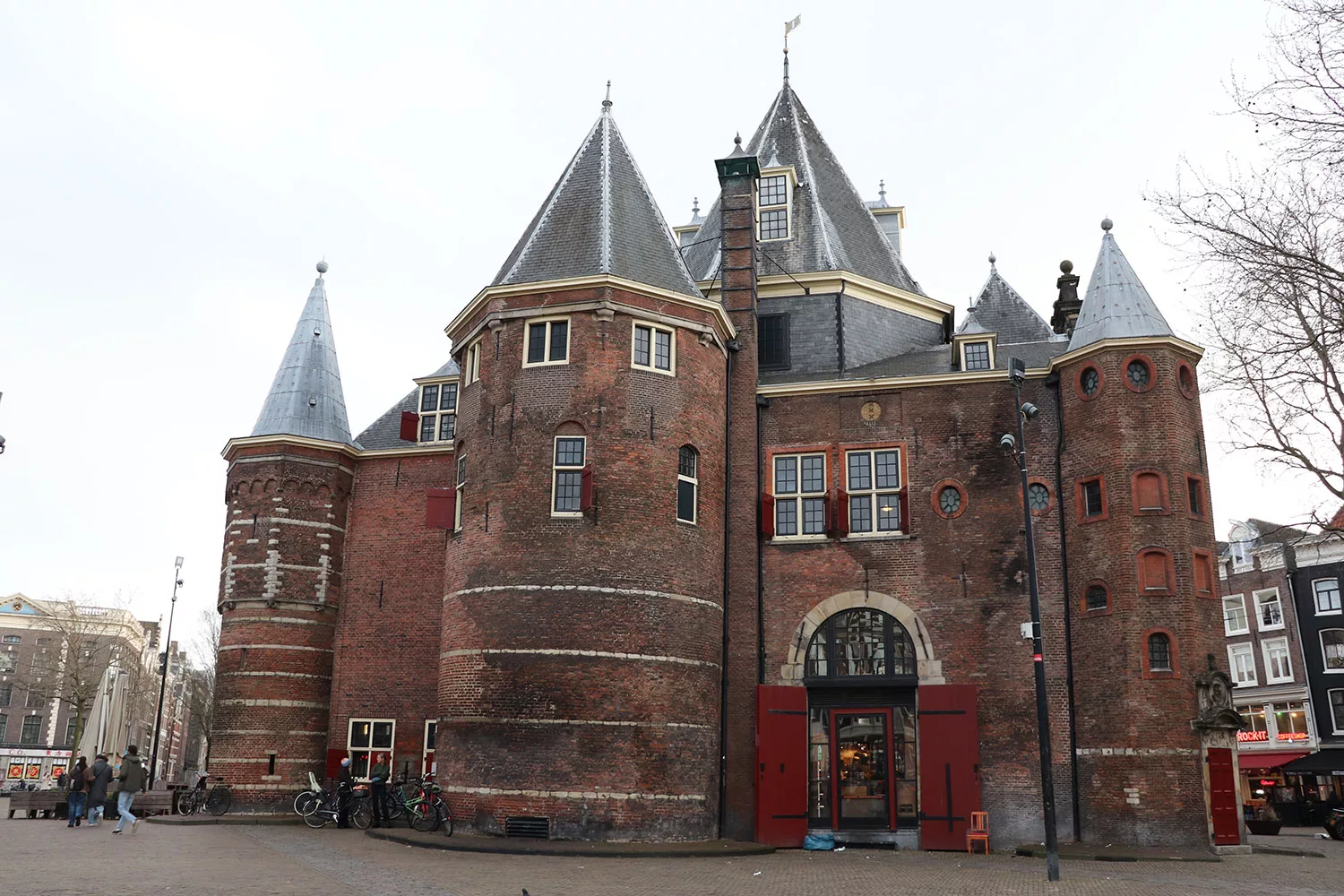 There are also several markets in Amsterdam. I happened upon the Hermitage Market (which happens Saturdays) and got some delicious vegan food. I also got to see one of the many markets happening at Nieuwmarkt (click the link for a full schedule). There are other markets you can read about here, but those are the two I got to visit.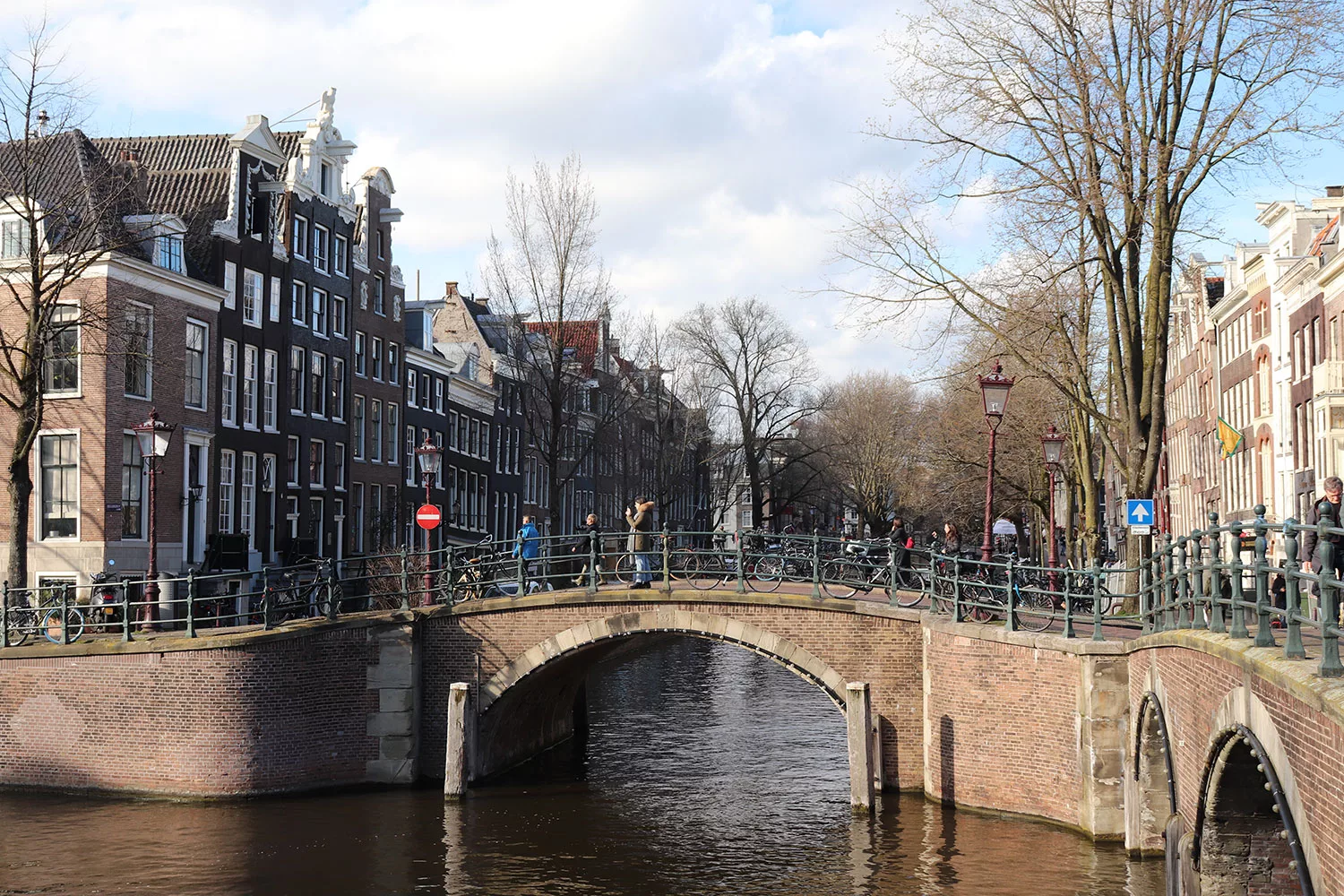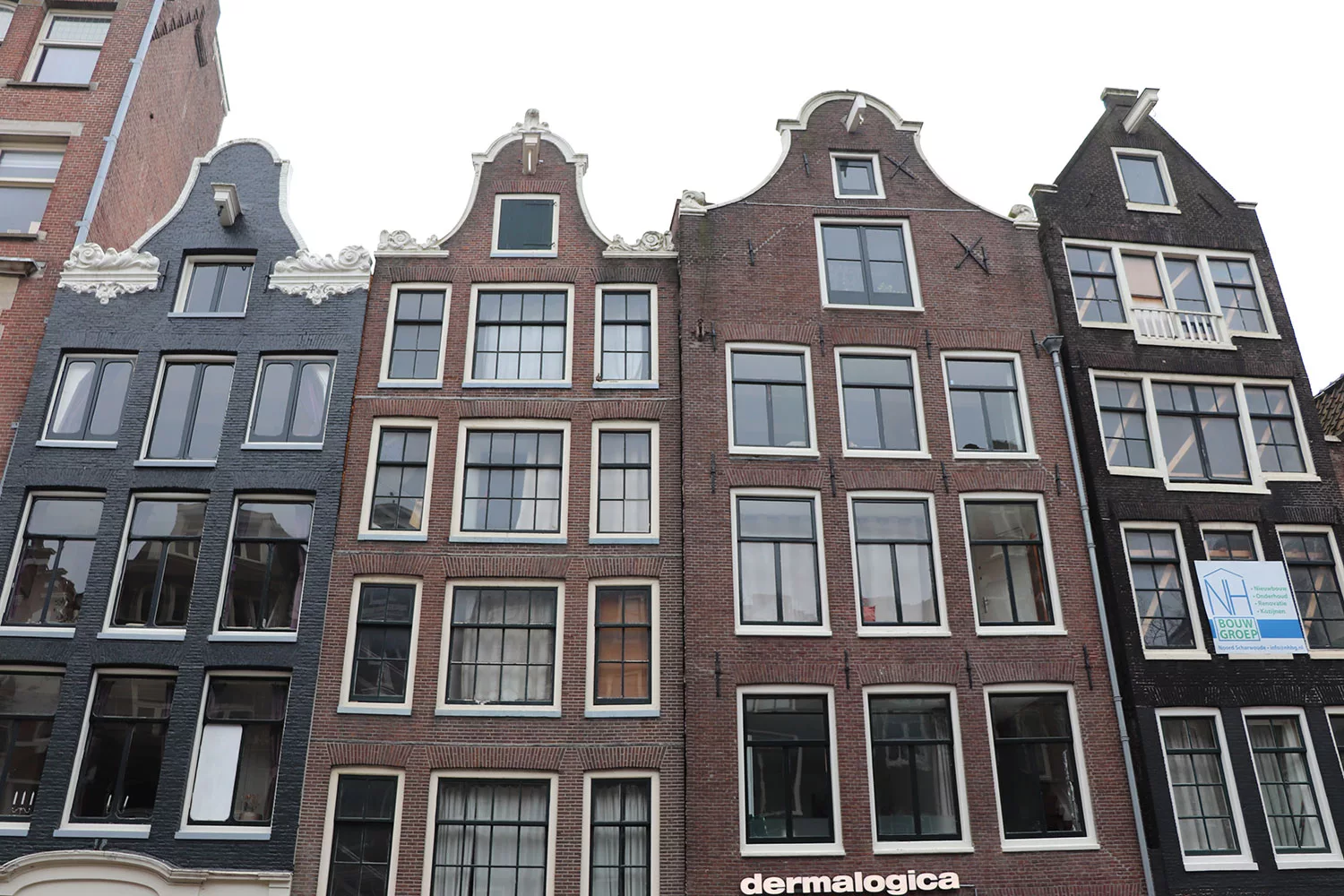 There is also the Bloemenmarkt which sells cheap tulip bulbs, but apparently they are pretty much dead bulbs. They are bulbs that are dug up from the previous season but have not been germinated and have not been receiving nutrients.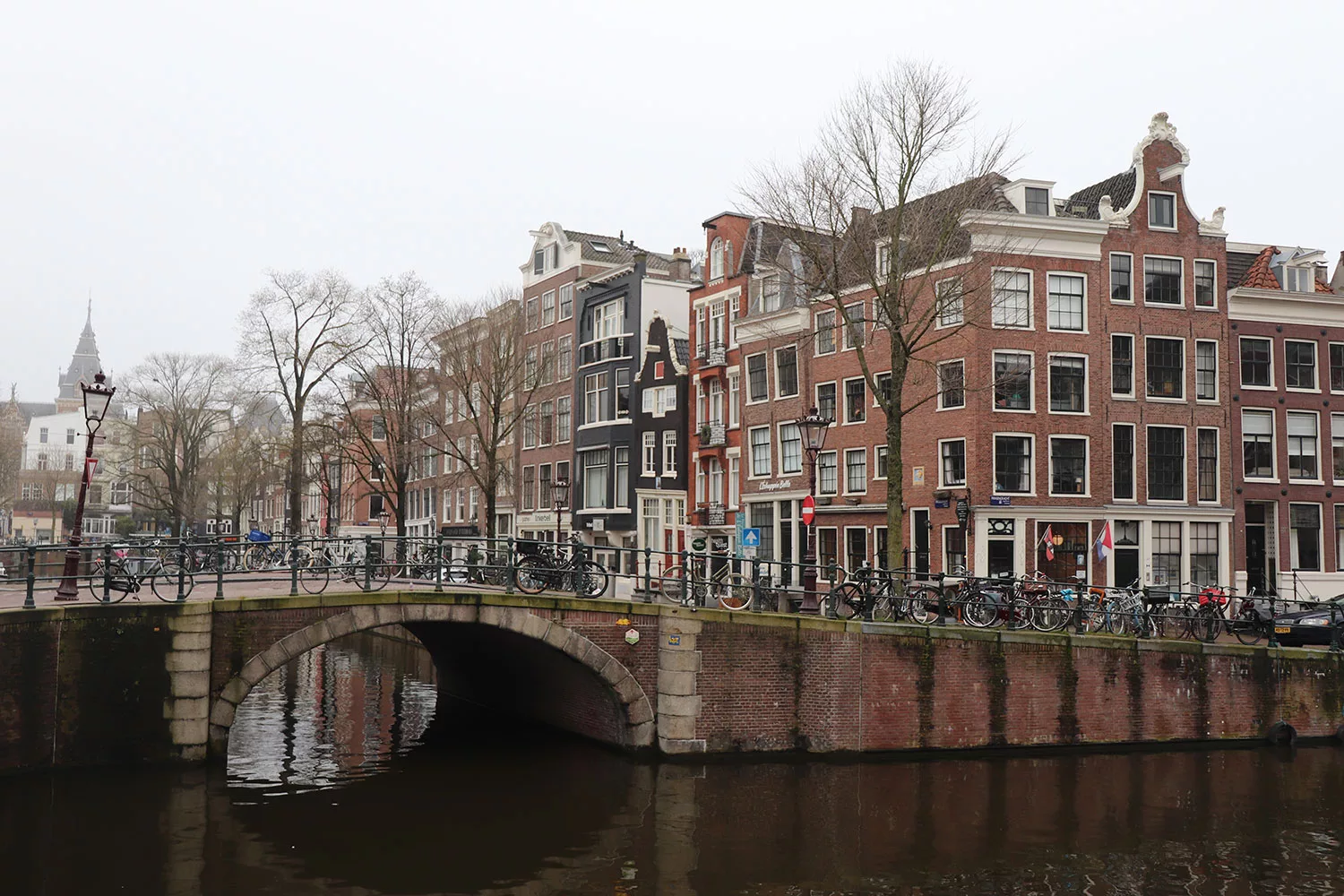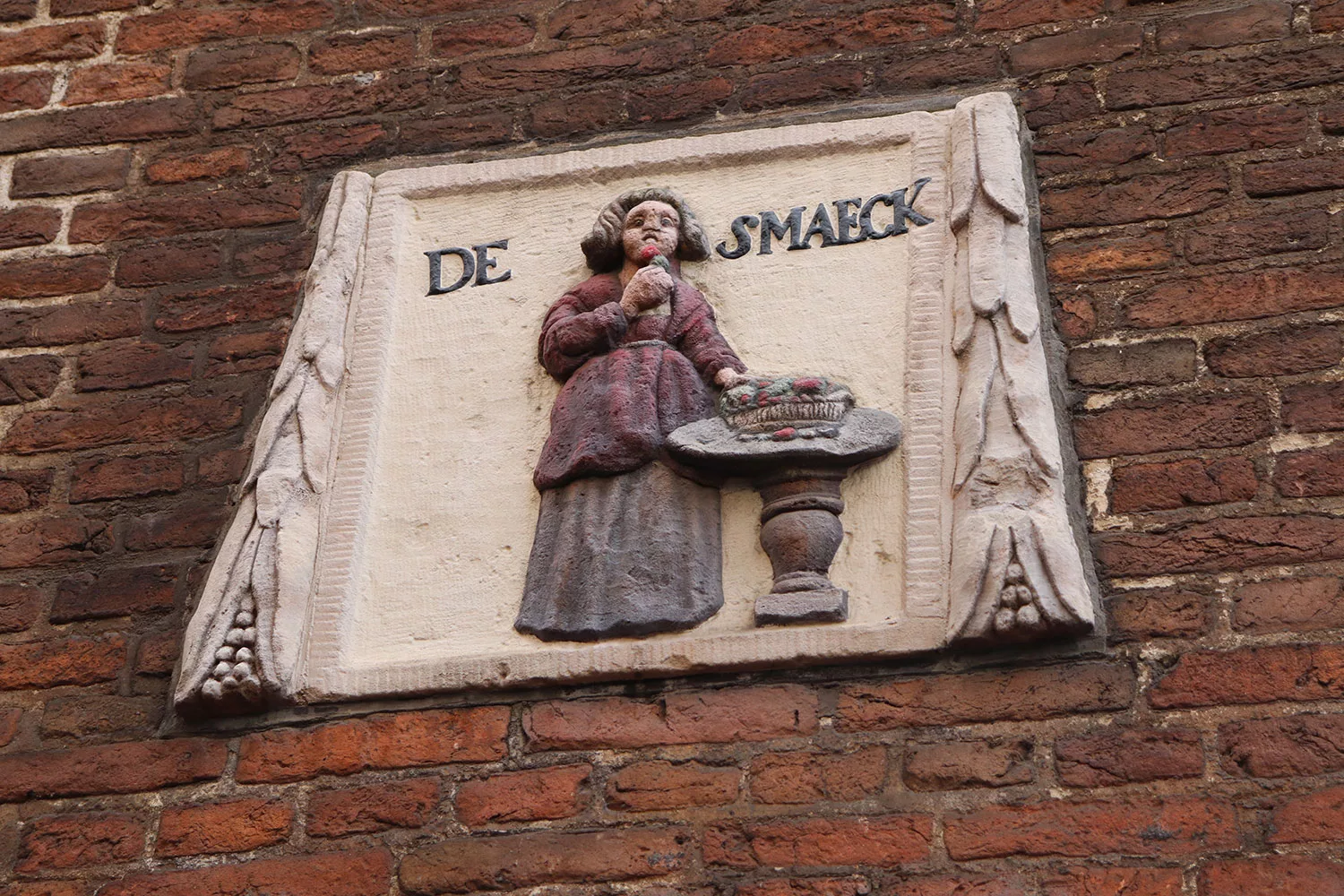 Of course there is a lot more to do in Amsterdam as it's a large and lively city. A day trip is definitely not sufficient for Amsterdam. Including my first trip, I spent about 4 full days in Amsterdam and just scratched the surface. For faster travel, 3-4 days is a good amount of time to get a taste of the city but if possible, it definitely deserves more time.
Should you get the iAmsterdam City Card?
Since Amsterdam has a ton of museums, one of the things you can do is get an iAmsterdam City Card. It gives you free (or reduced) admittance to several attractions, plus free use of the public transportation system in Amsterdam city, for a certain number of hours.
Since I went to several museums I actually saved 60 euros by purchasing the iAmsterdam card, and that doesn't include the money I saved from public transit. I highly recommend looking into it.
The thing I don't recommend, however, is getting the digital version of the card. You have two choices: one is to download the app and use the card that way, or to pick up a physical card. I chose to download the app and it was terrible. It runs on internet and since I didn't have internet when I was out and about, it was so difficult to use the card. I had to keep using museums' wifi and prepping the app in advance when I wanted to use public transport. You can't take a screenshot of your QR code else you'll get a warning that your card will be deactivated. It was a nightmare.
So while I definitely recommend getting the iAmsterdam City Card if it works for your itinerary, I also recommend getting a physical copy of the card to avoid this trouble.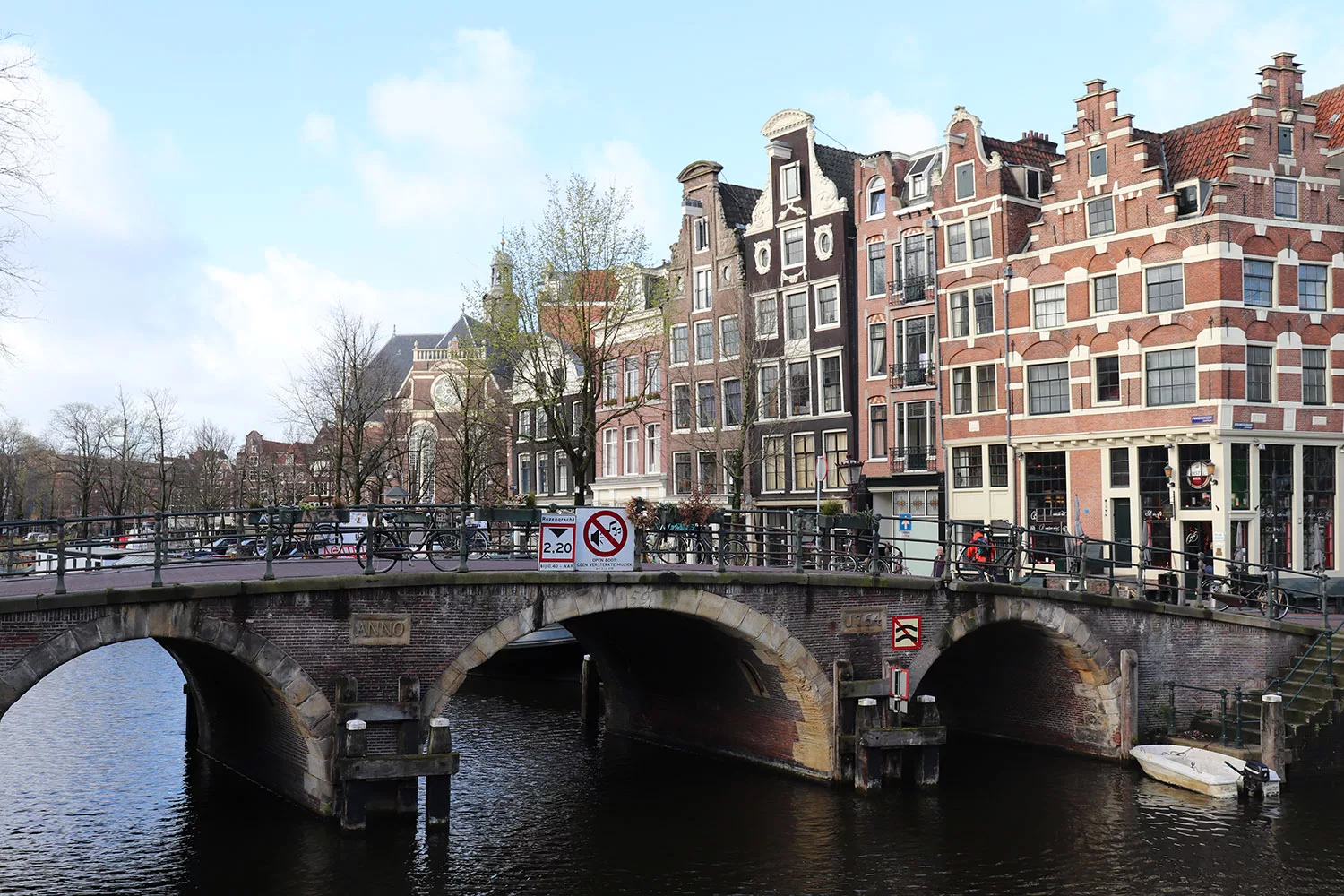 There are so many things to do in Amsterdam that it can be quite overwhelming. I hope this guide was helpful in letting you know what to expect from certain attractions, and what to expect from "the Venice of the north."
Please note that this post may contain affiliate links. These are at no additional cost to you but I receive a commission if you make a purchase through the link, and the commission helps me run my blog. Thanks for your support!
Tags:
amsterdam
,
europe
,
the netherlands
Sharing is Caring
Want to support me?
Buy me a Coffee