Exploring Amersfoort, a Charming City in the Netherlands
Originally published on Saturday, June 17, 2023
When I went to the Netherlands, Amersfoort caught my eye as a charming town. I was looking for more places that were a bit smaller – but not too small – and still retained historic charm, so the city's old town attracted me. Amersfoort isn't on a typical itinerary of the Netherlands but seeing that many places looked a lot more modern, I decided to give it a go. It was actually one of my favourite parts of my trip!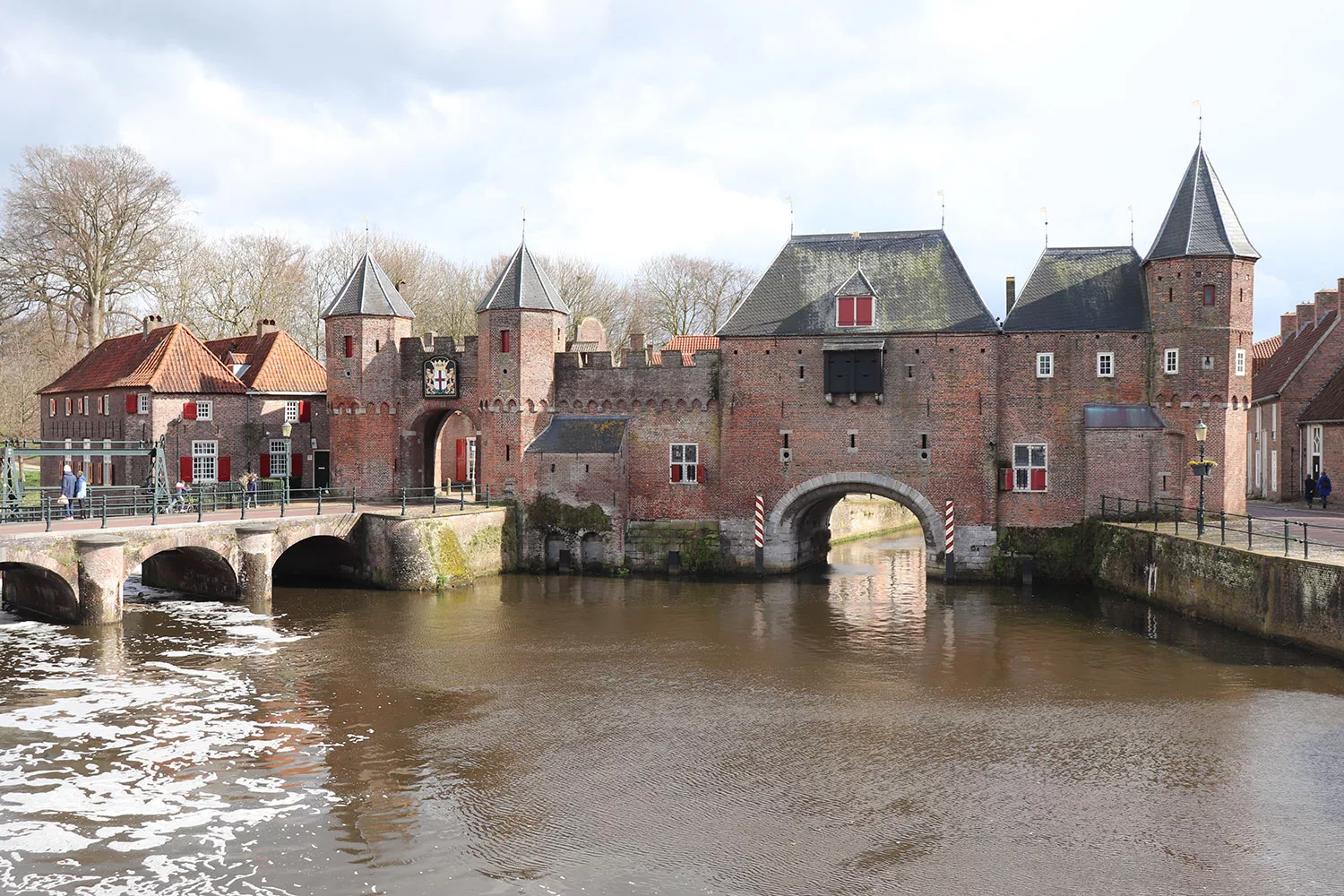 A Short History of Amersfoort
The town of Amersfoort started as an area for overseeing farmland, but blossomed into a city and was designated in 1259. Because of trade in tobacco and textiles, the city grew and had to built onto many times. A lot of the current construction in the historical center is from the 15th century, which was when the town was at its peak. Today it is a very charming city with lots of remnants of this era remaining.
You may also notice that there was an Amersfoort Concentration Camp, which is not in the city itself but nearby. Though the camp no longer exists there is a museum dedicated to it.
Things to Do in Amersfoort
When you get off the train station, you may be confused as to why you came there. It looks like a modern run-of-the-mill city. You'll have to walk about 10-15 minutes to the east to get to the old town center.
The town is quite small and there are not a lot of tourist attractions in Amersfoort. So the main thing to "do" is spend time exploring this lovely place.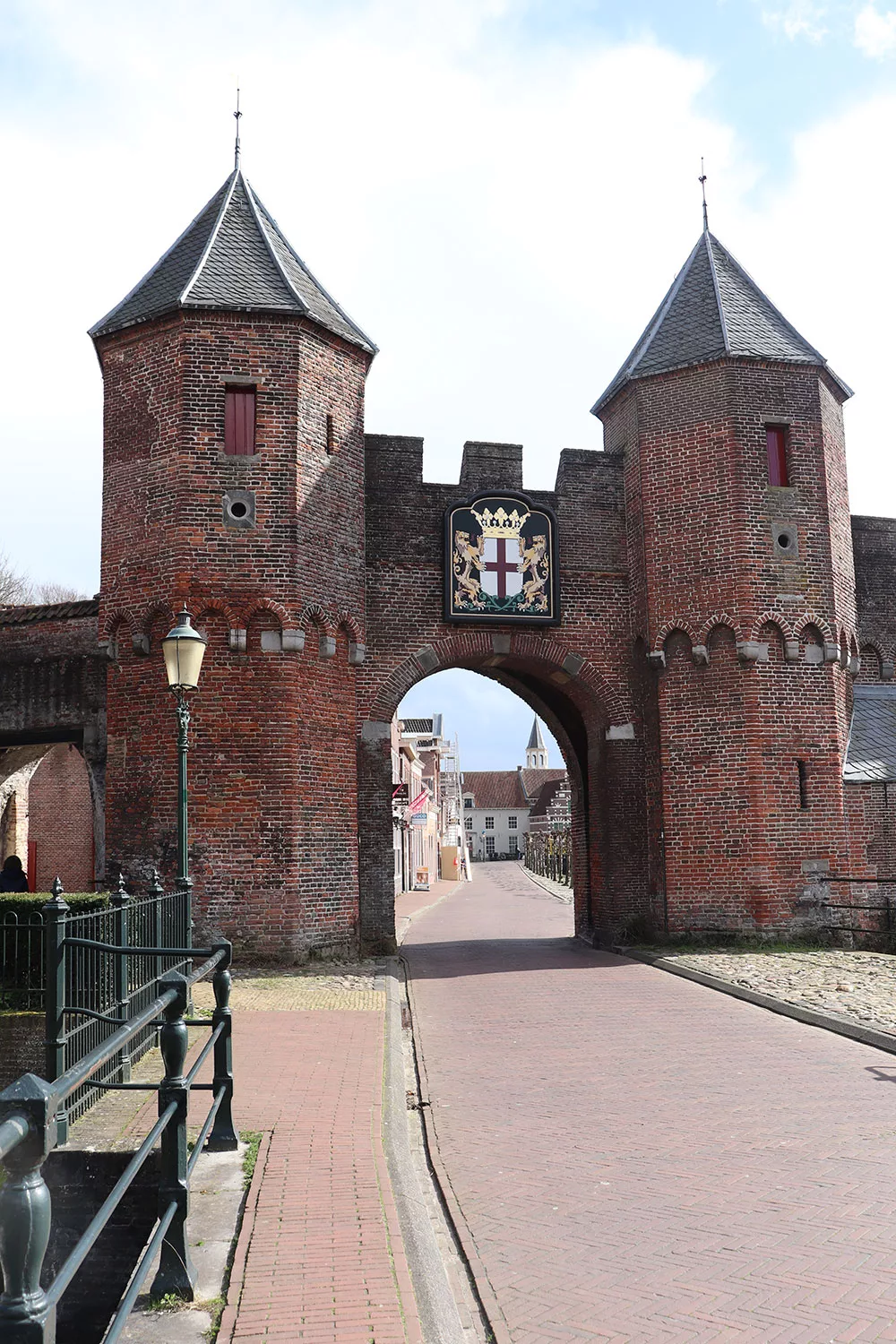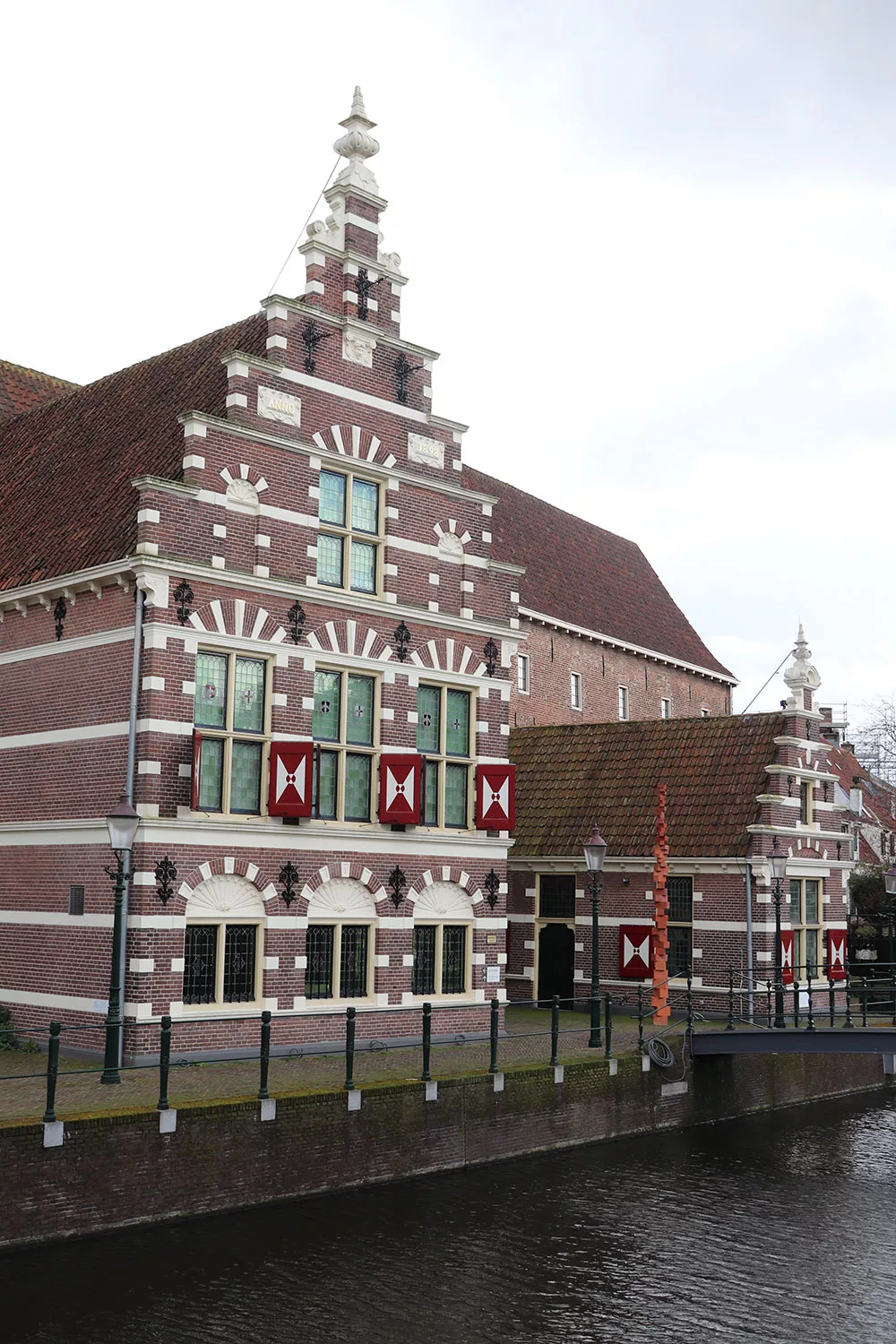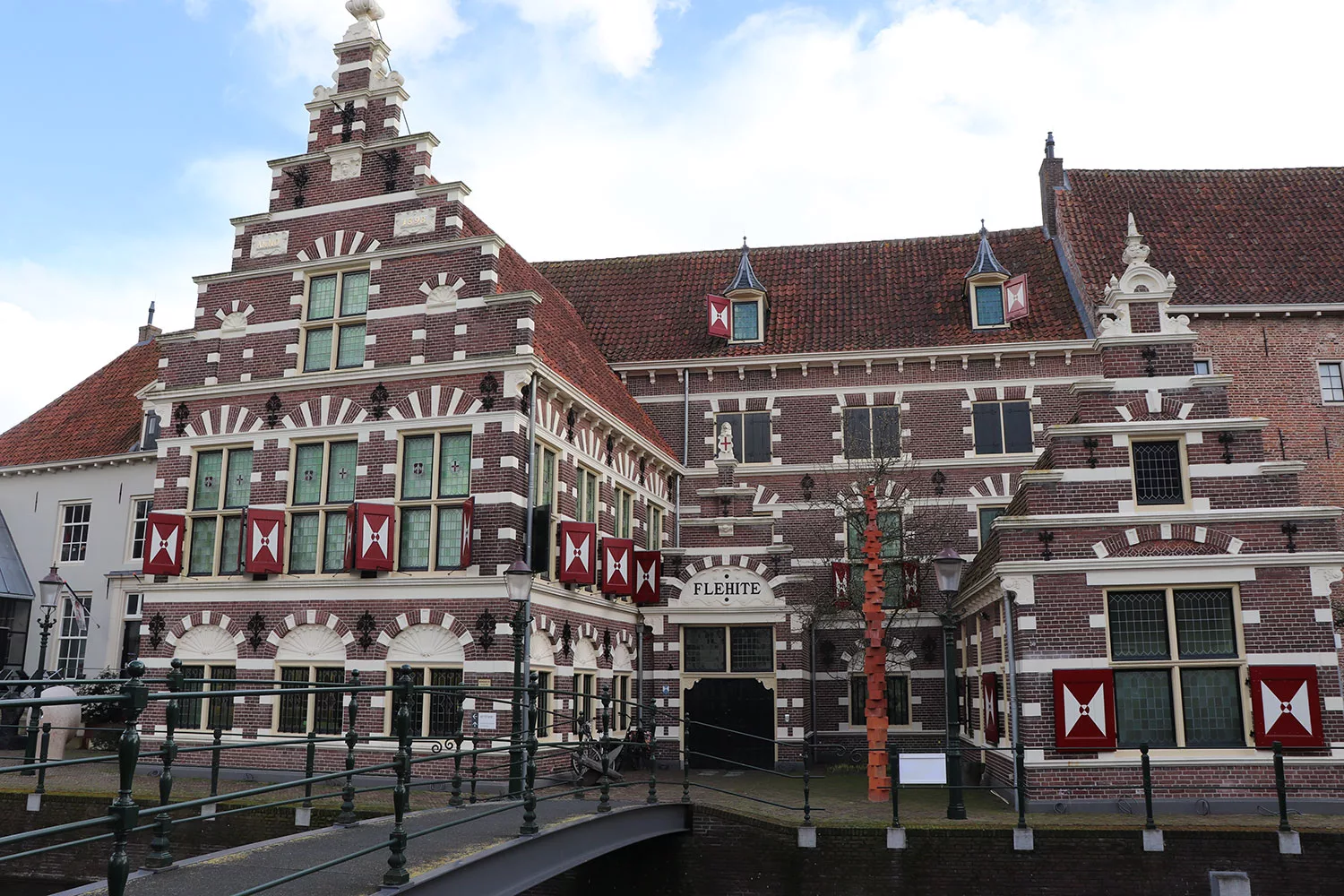 One of the most popular sites is the Koppelpoort, which is a remaining part of the city's gate that was completed in the early 15th century. It's both a land gate but also a water gate, with the canal running through, and it's absolutely lovely. Nearby is the Flehite Museum which is dedicated to the town's history. It's also built in a collection of stunning 16th century homes.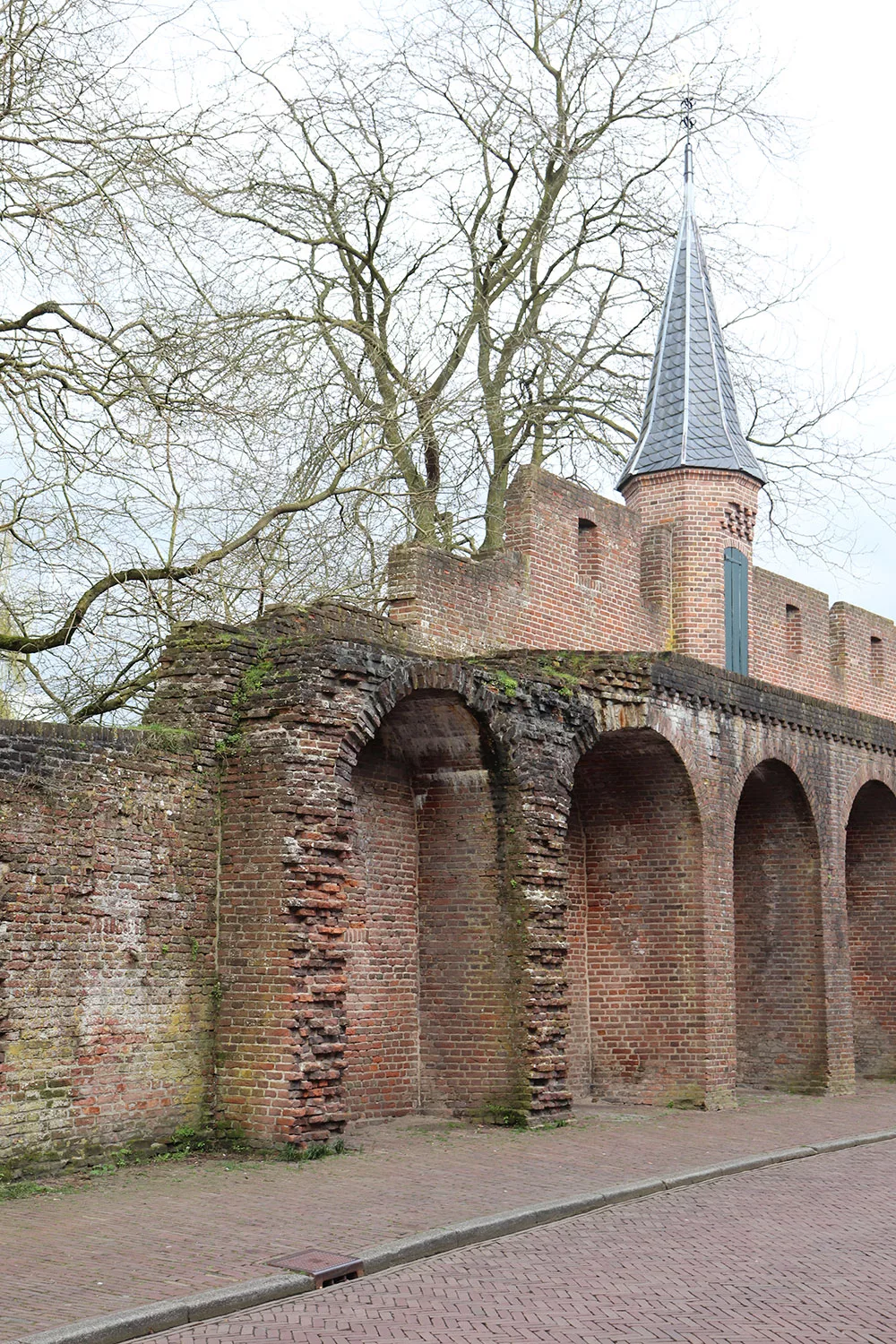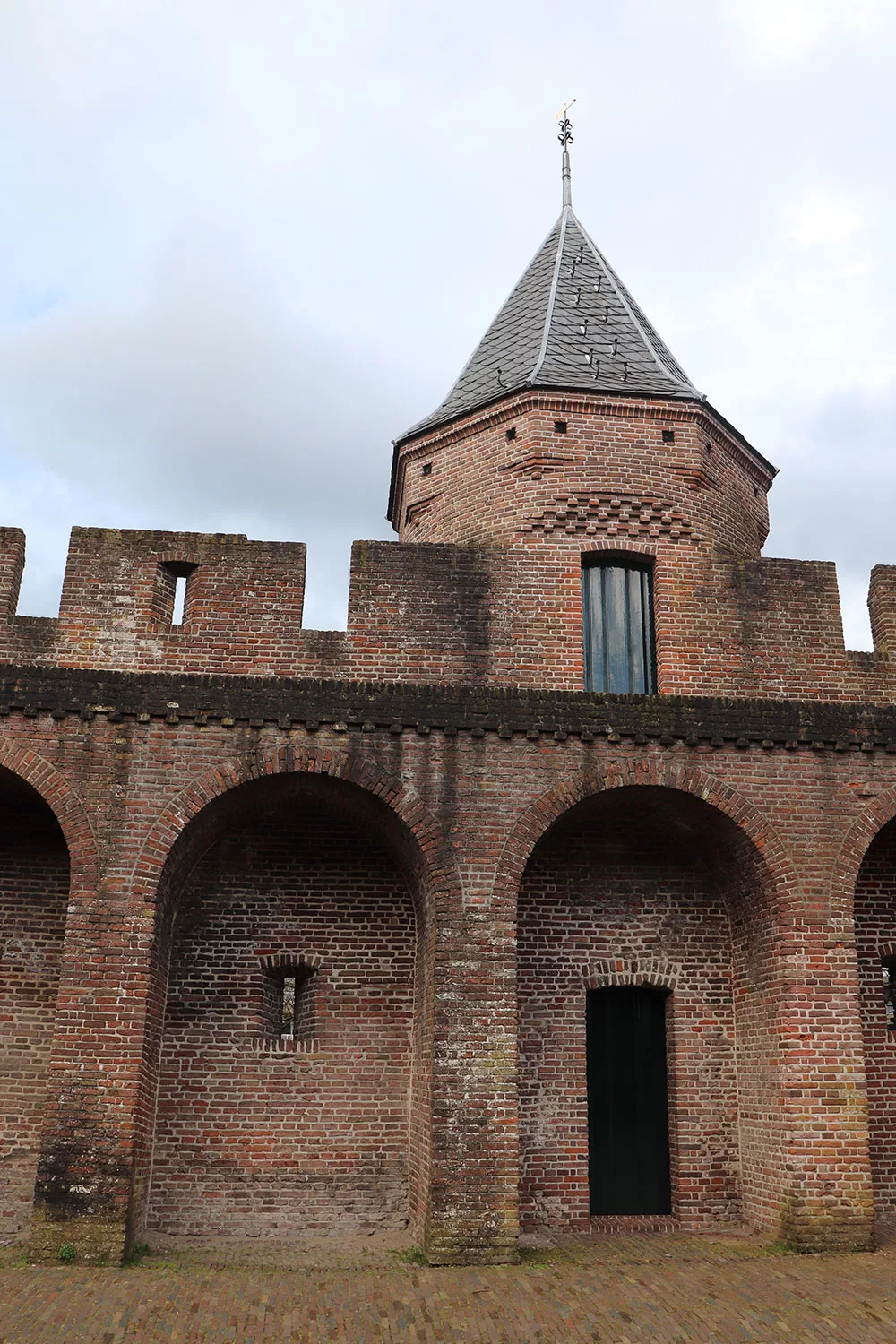 There is another gate at Kamperbinnenpoort and some remains of city walls at Plantsoen Oost – just sitting there, reminding you of the town's great age and all the things it's seen.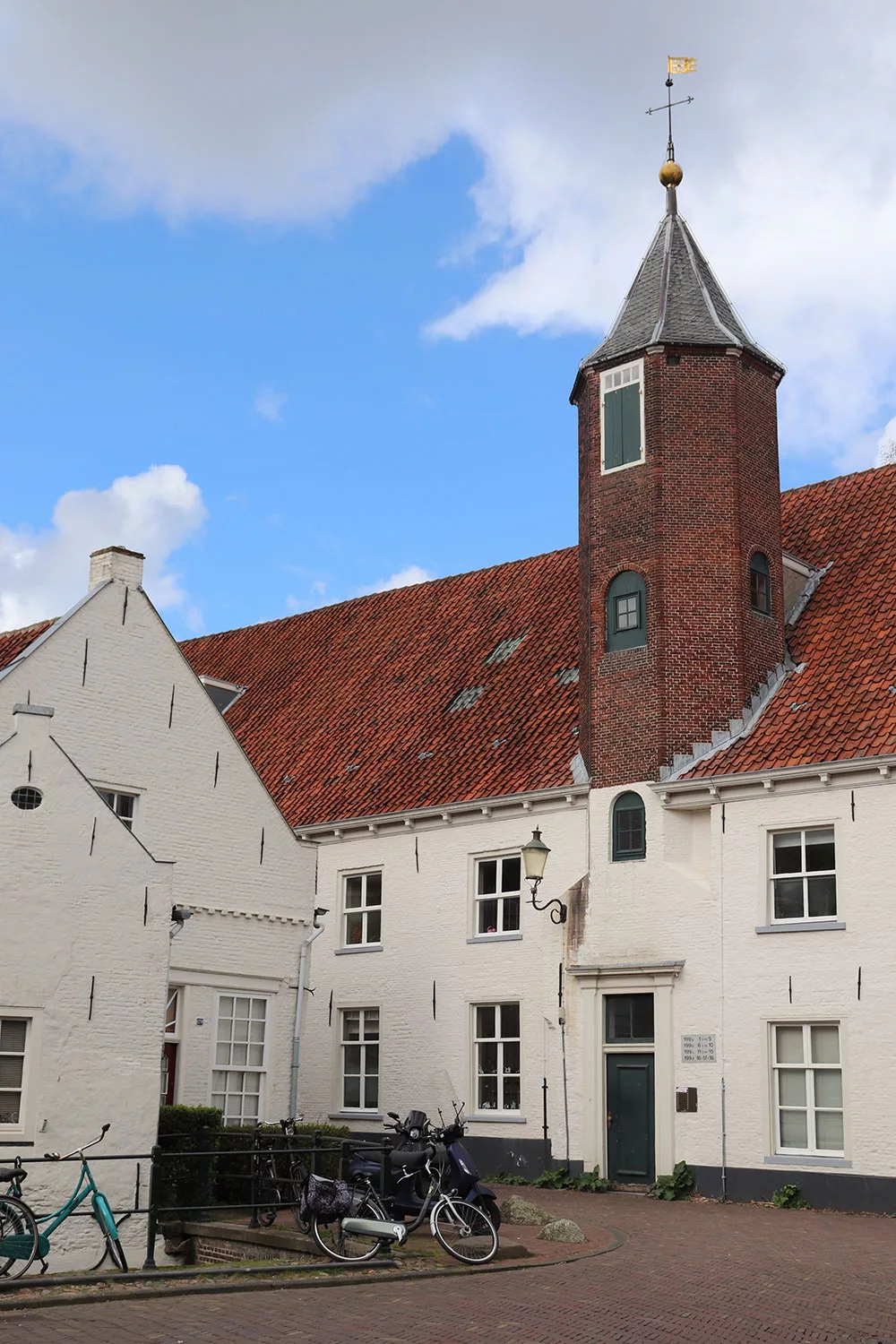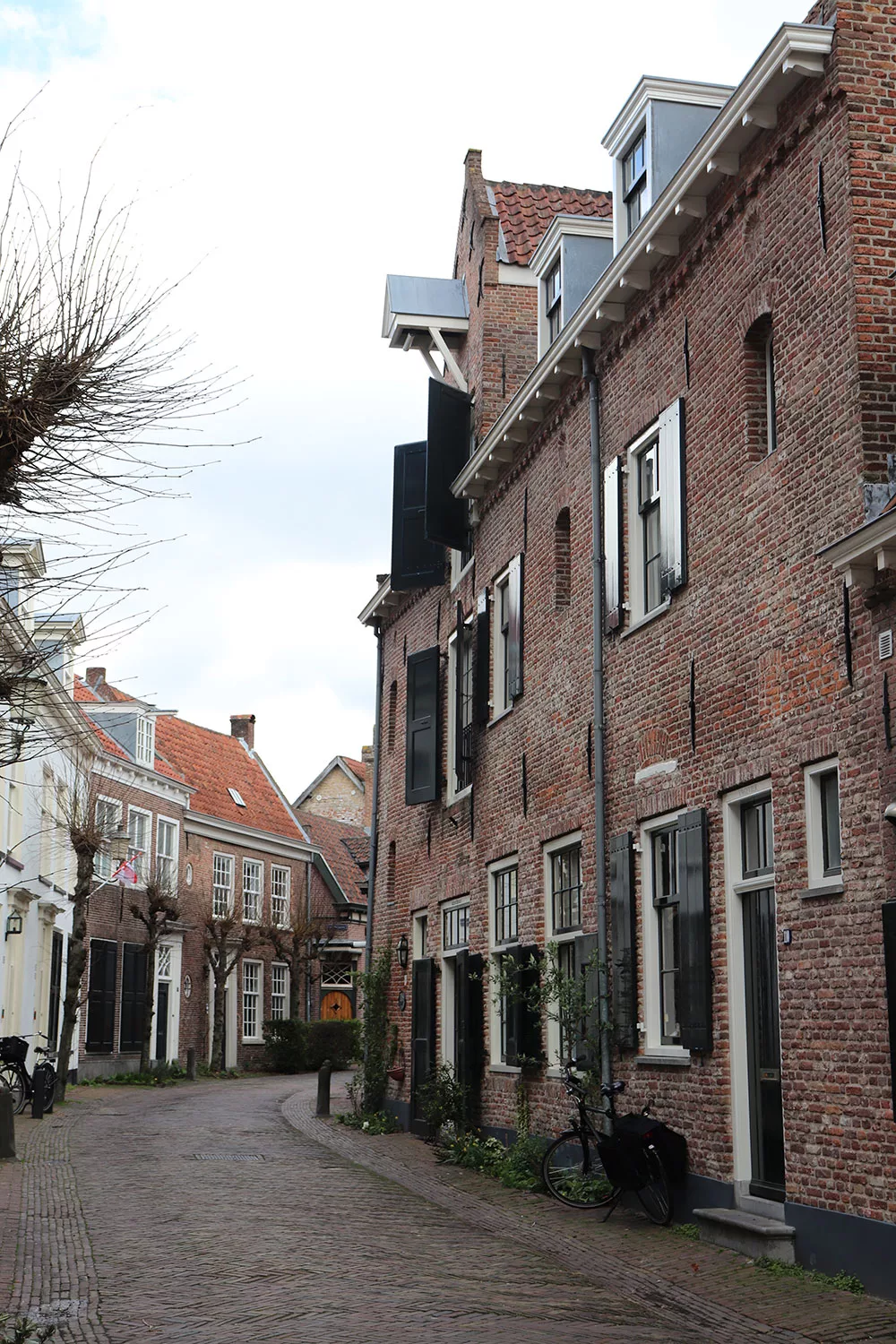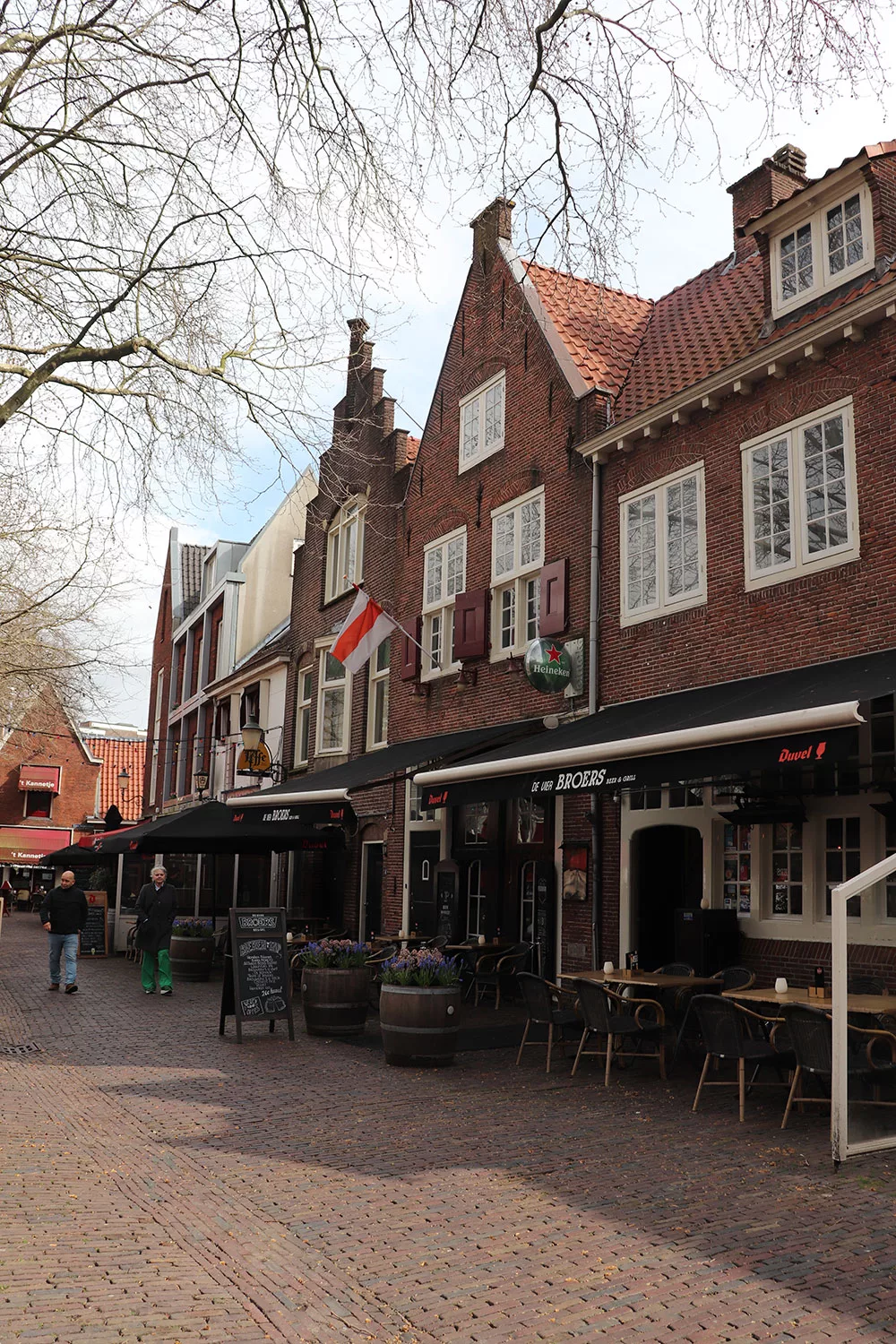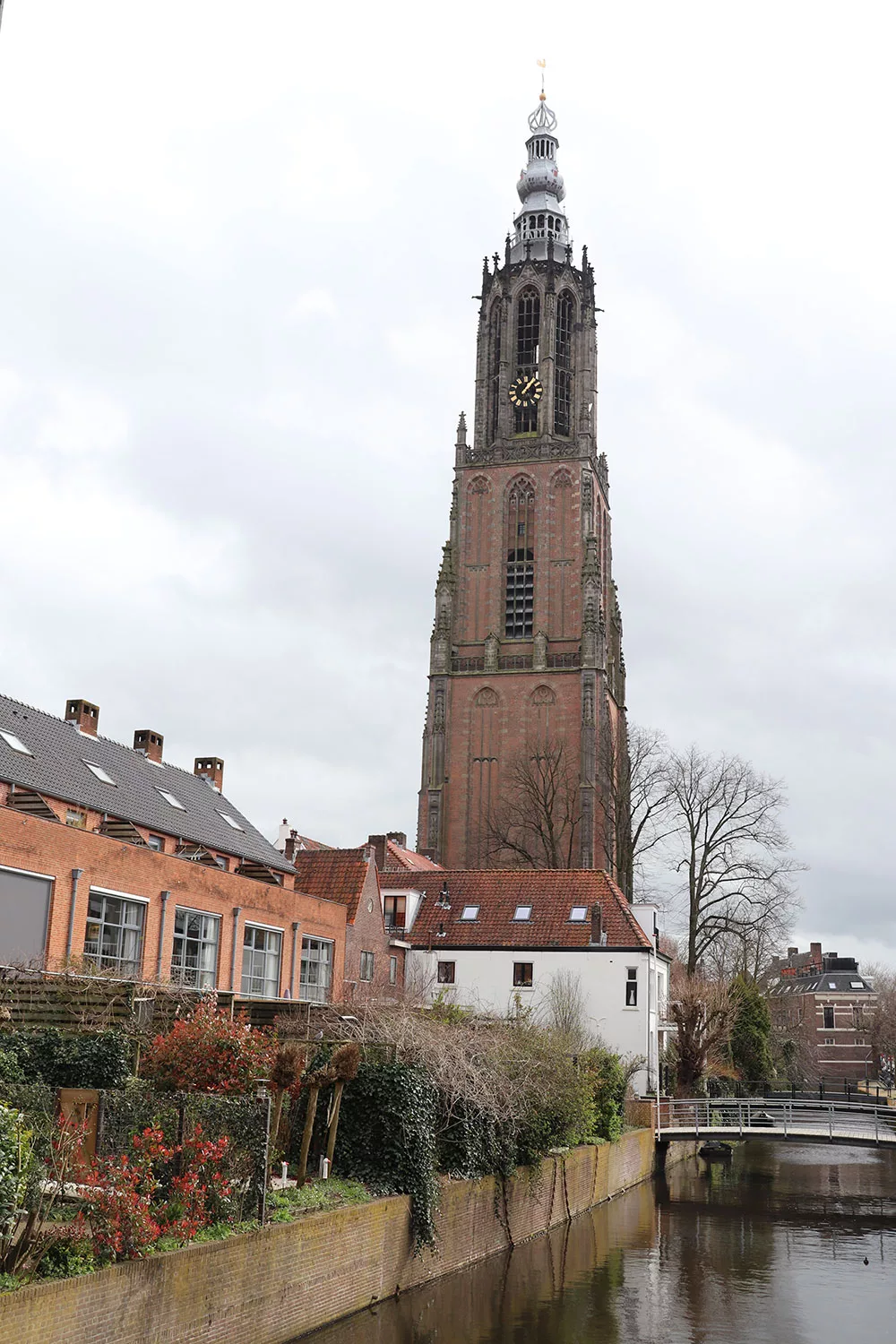 Just a scenic walk away is the Onze Lieve Vrouwetoren (Our Lady's Tower), which dates to the mid-1400s. It was originally a church tower but the church attached to it was destroyed and the tower remained. For a handful of euros you can go up for views of the city. The town's main church, St. George's Church, is remaining and dates to 1534.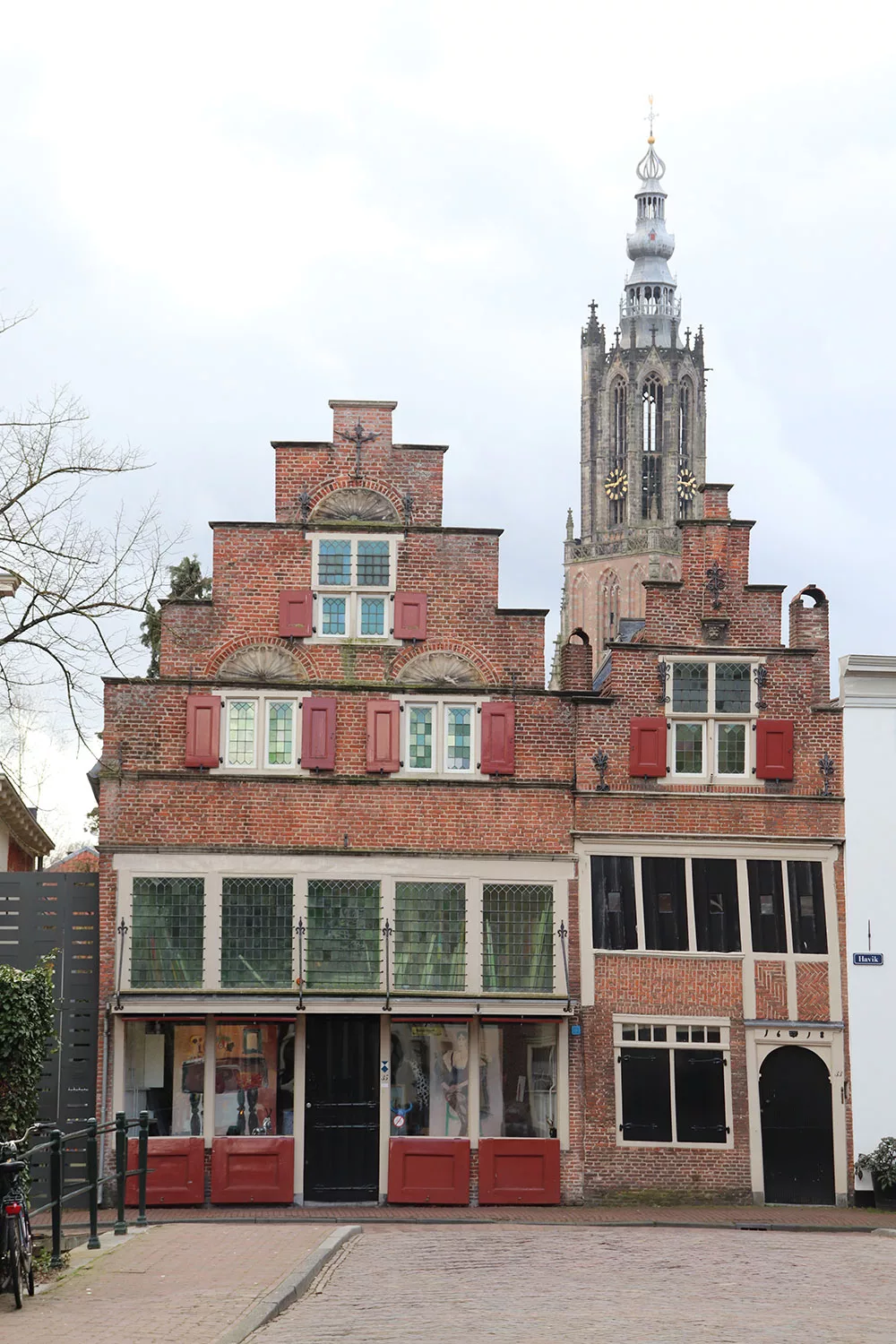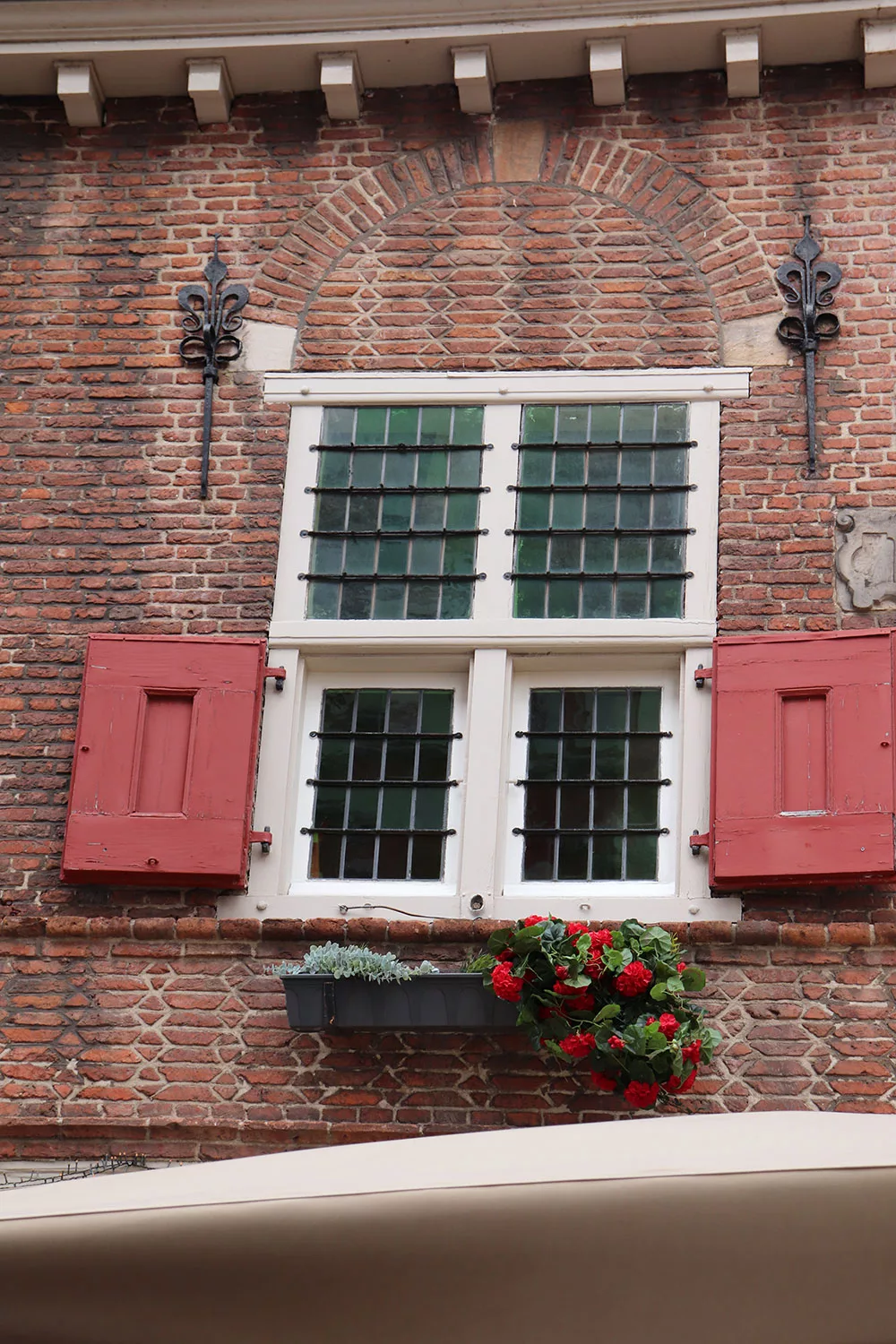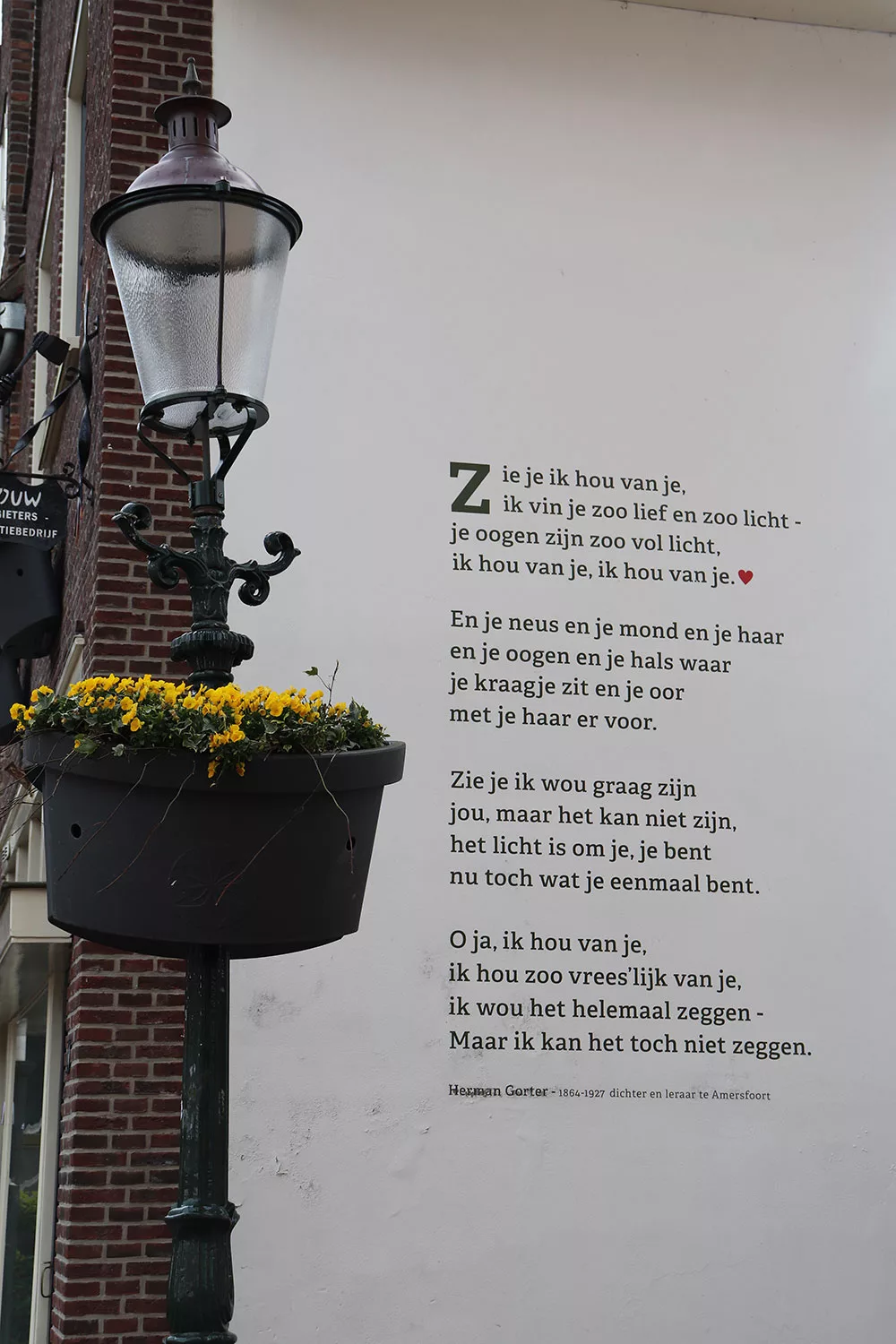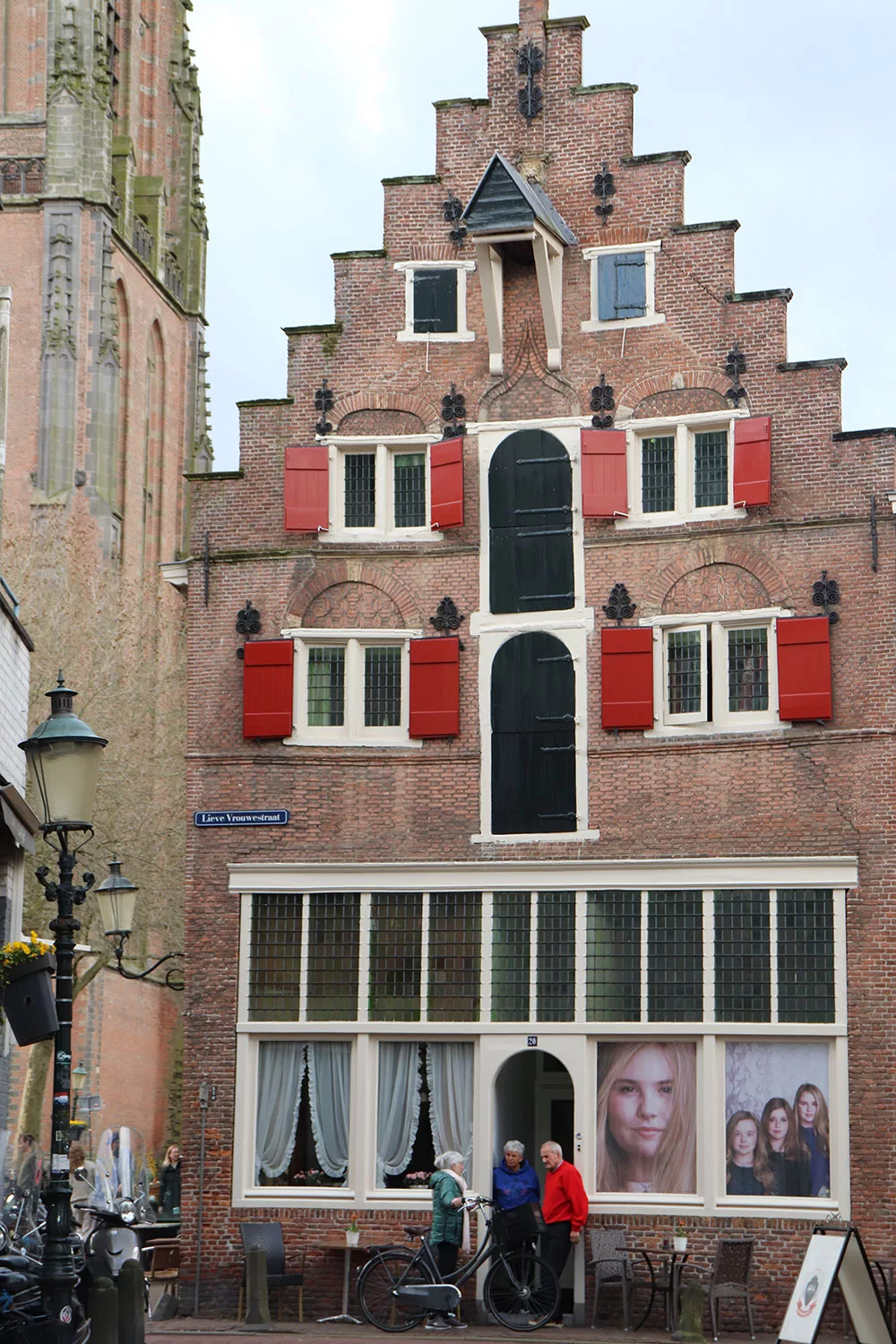 In front of the tower is a lovely square. I happened to go there during one of the market days, and you can see an updated schedule of Amersfoort's many markets here. There was also a market at the nearby Hof Square.
If you're into modern art, you can also visit the Mondriaan House which is where Piet Mondriaan was born. Perhaps you've heard of him, but if you haven't you'll easy recognise his art as it's some of the most famous.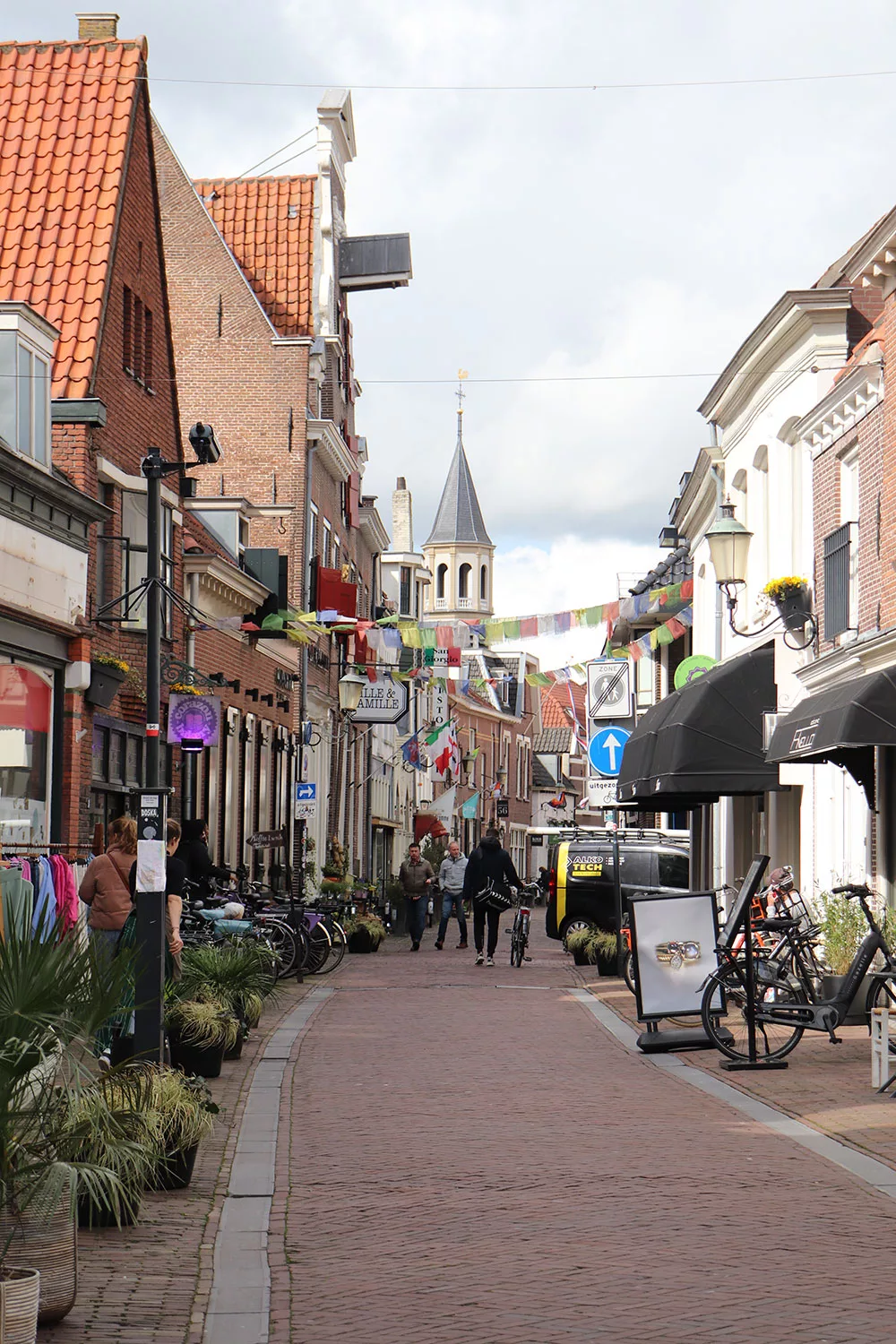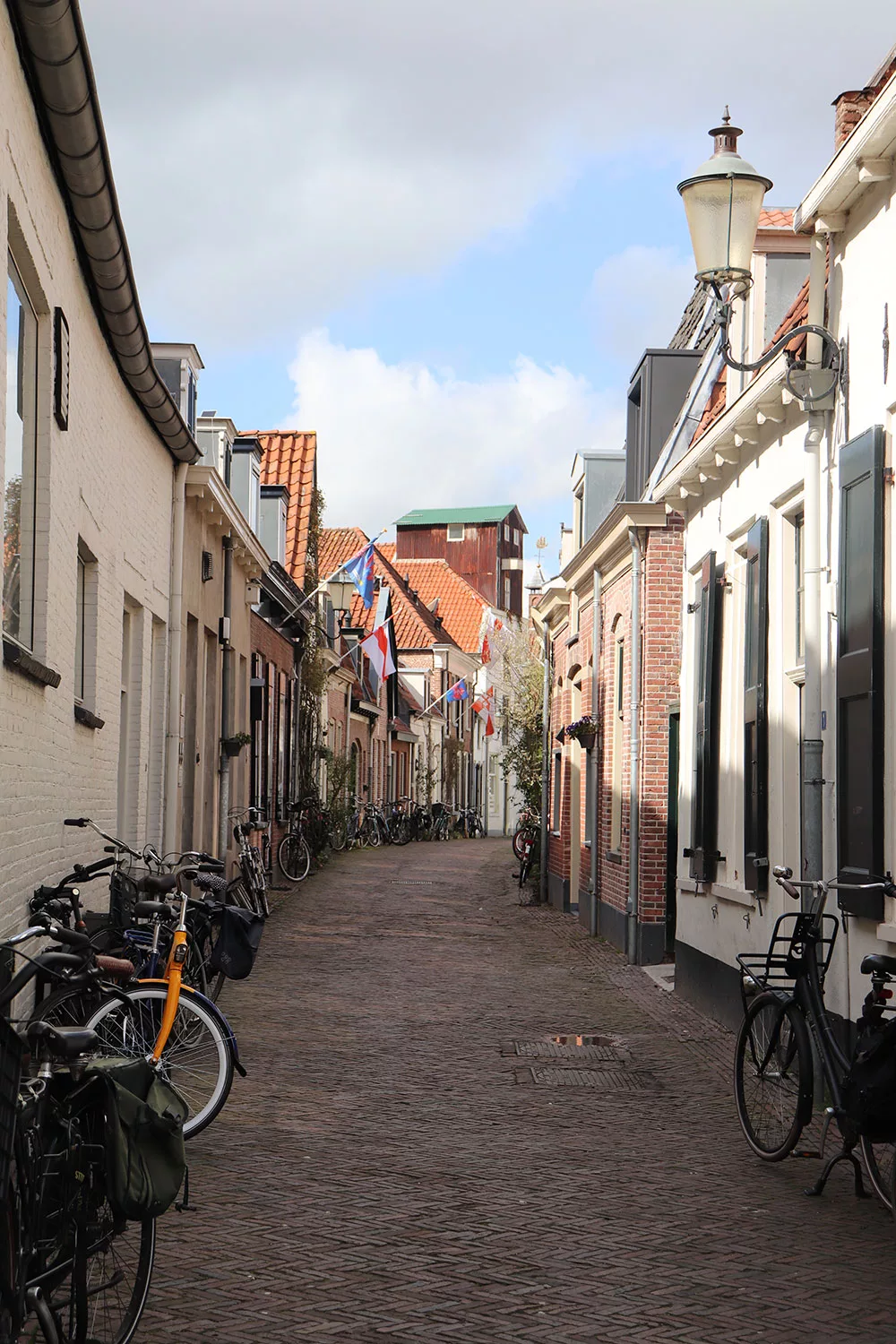 Amersfoort's old town is not that big so you'll easily find that the main shopping street is Langestraat, and the less busy Krommestraat. I enjoyed walking by and seeing the many shops and places to eat, though the shops weren't as pretty as they are in Haarlem or Antwerp. If they were then, ooooh, how perfect Amersfoort would be! But instead, I enjoyed ducking into the side streets more when I was wandering around.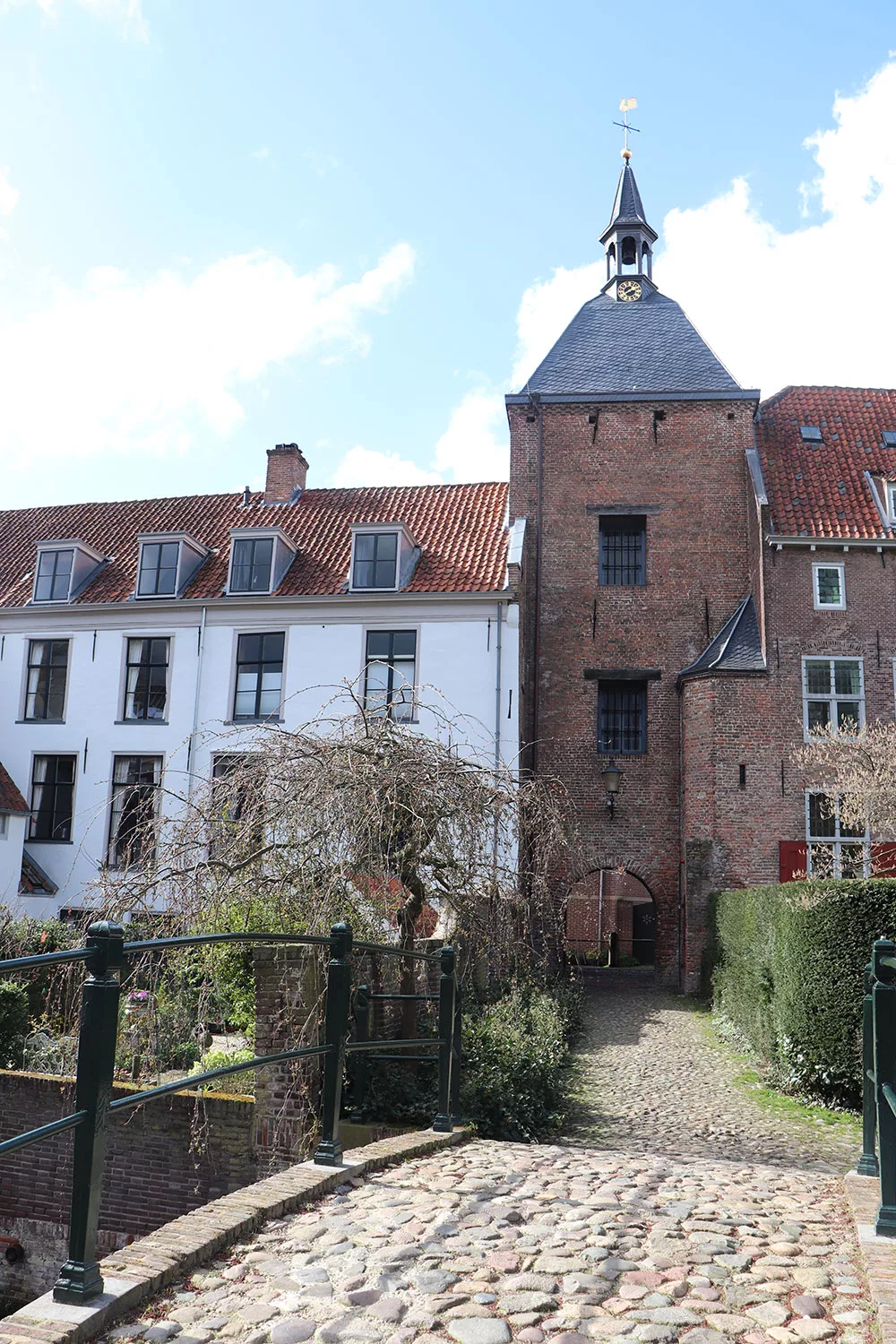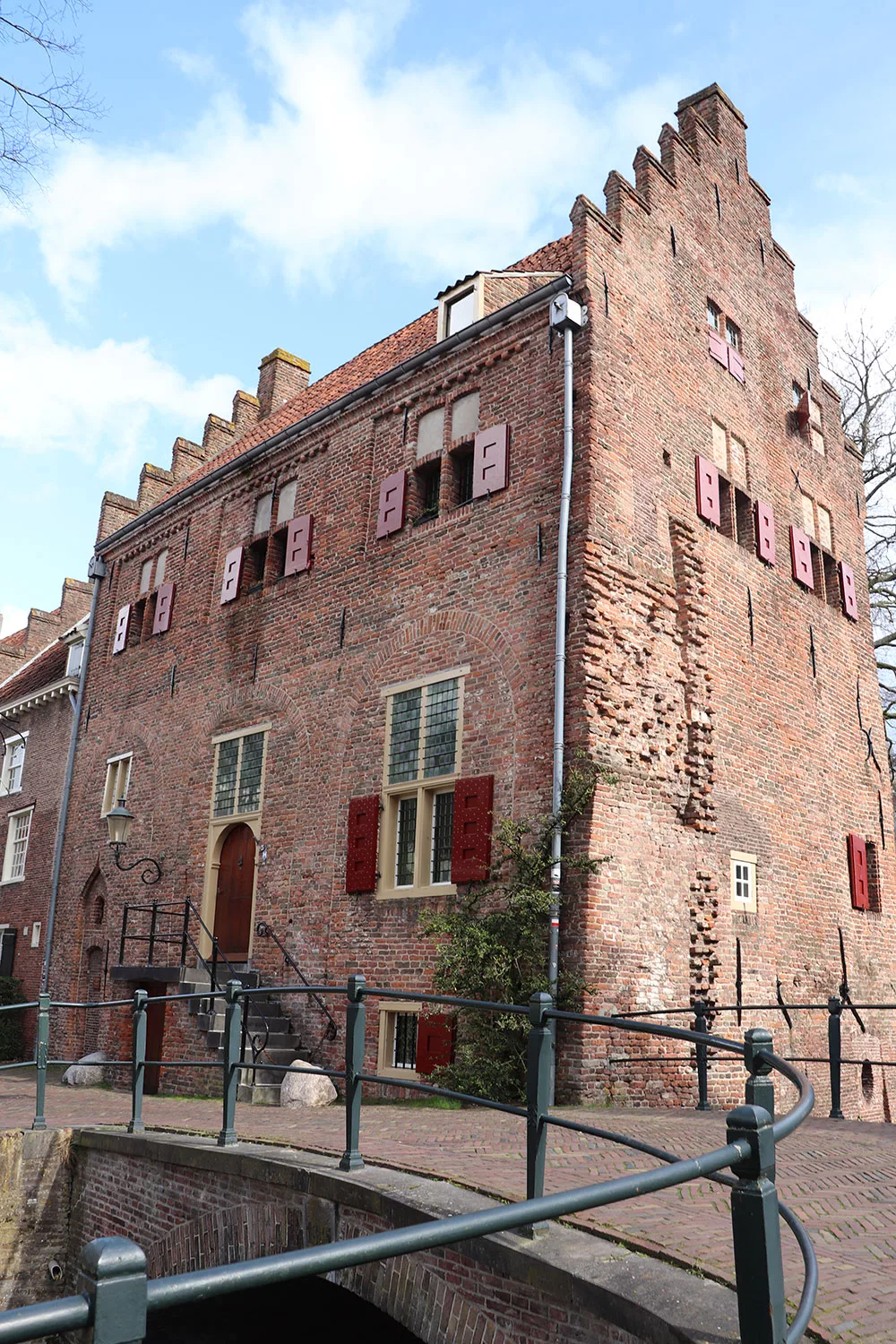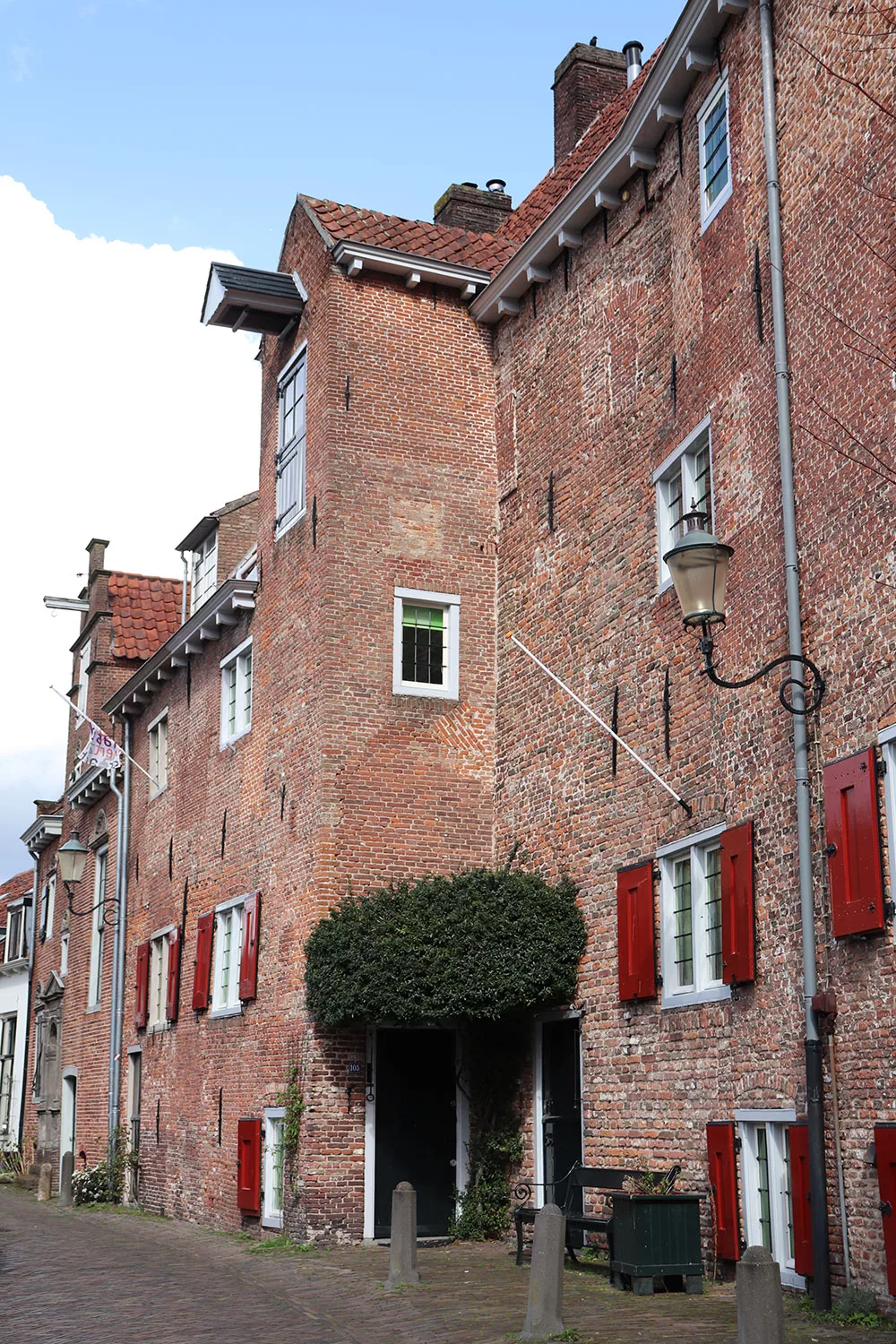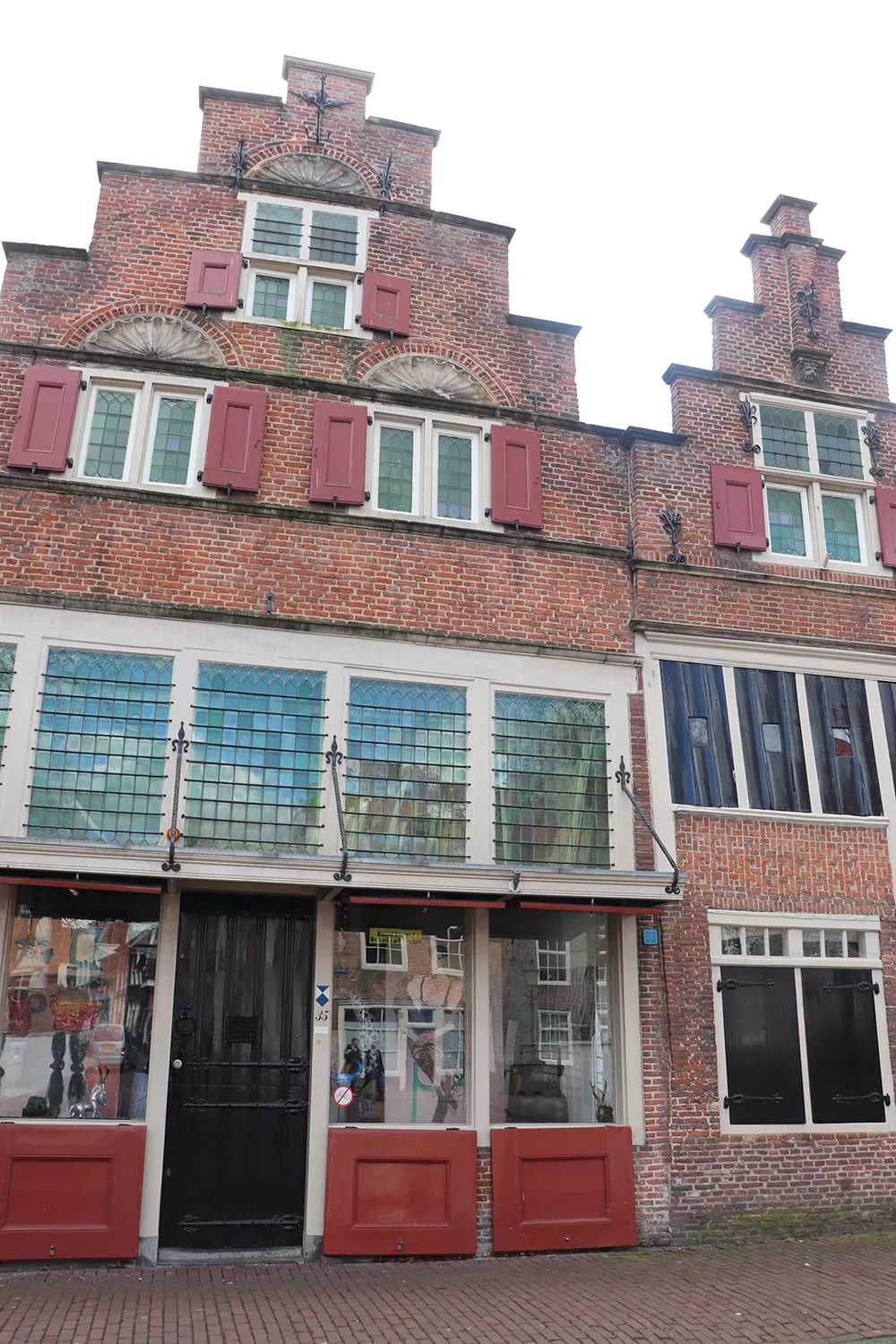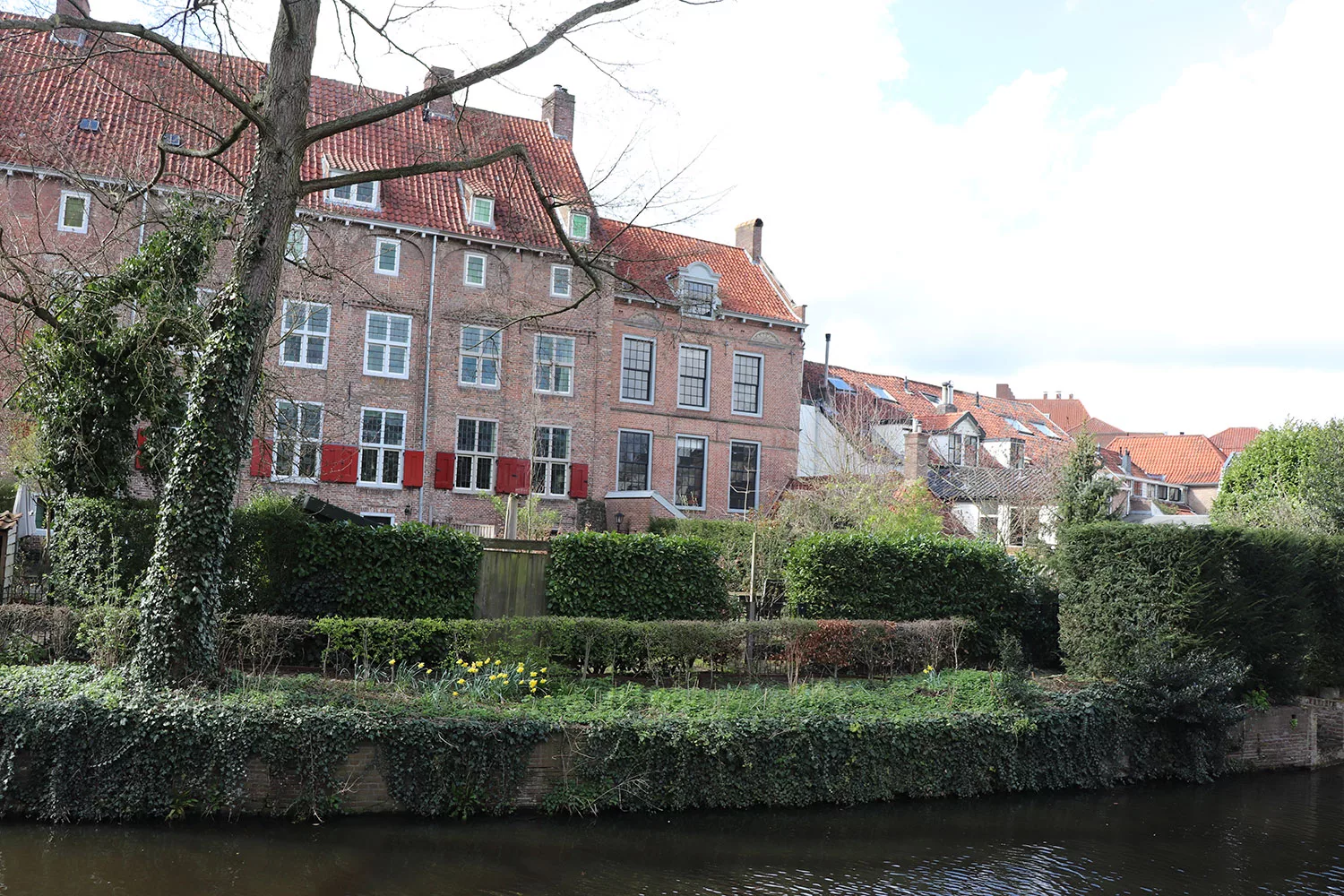 I really liked walking around the picturesque Murrhuizen, which means "wall-houses" because that's where the city walls were originally in the 14th century. For places as small as Amersfoort old town, I like to grab a map and mark off the streets I've been on so I can cover them all. The old town area is easy to see because it's outlined by the canals and is quite rounded. The original section of the town is even heart-shaped. ♥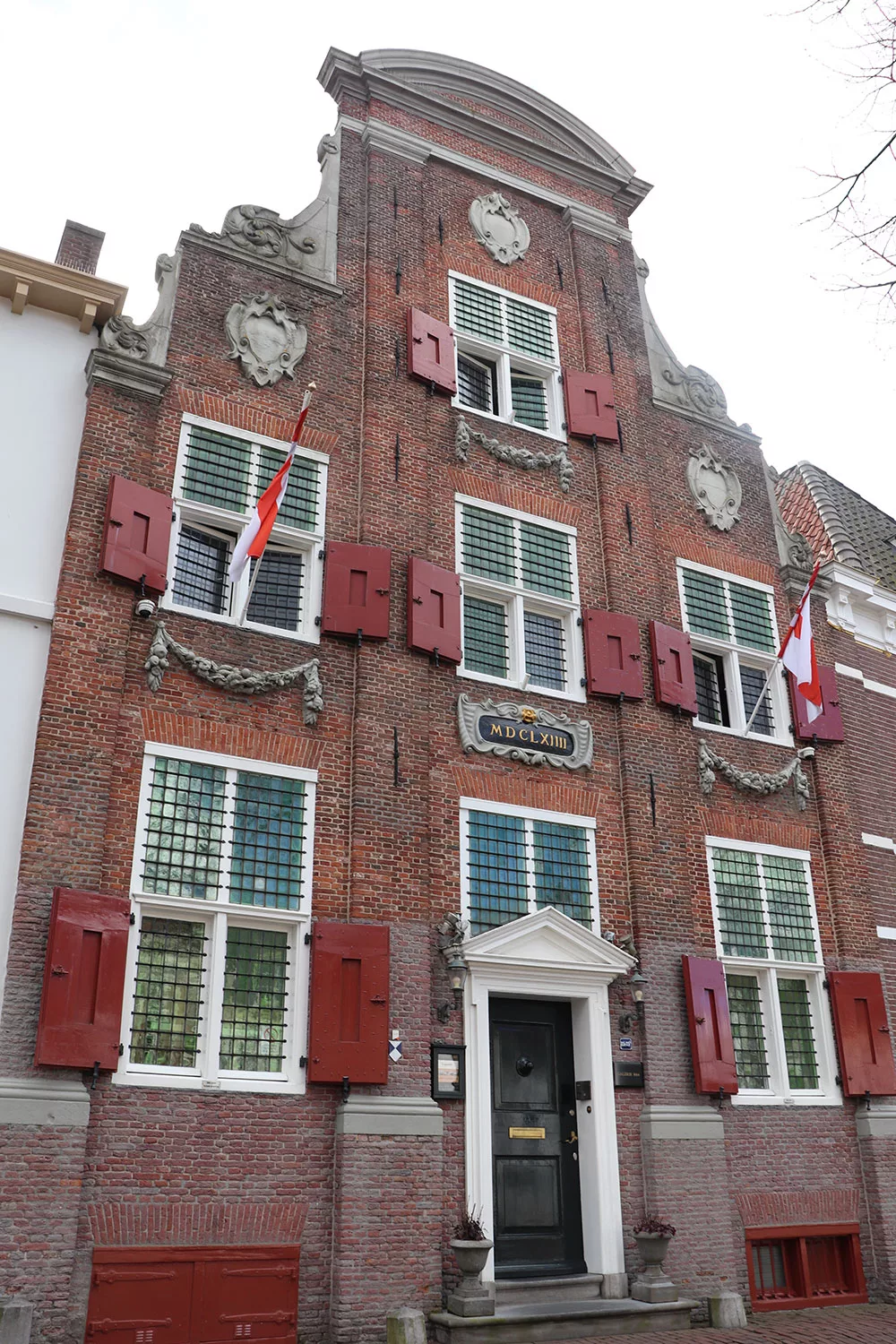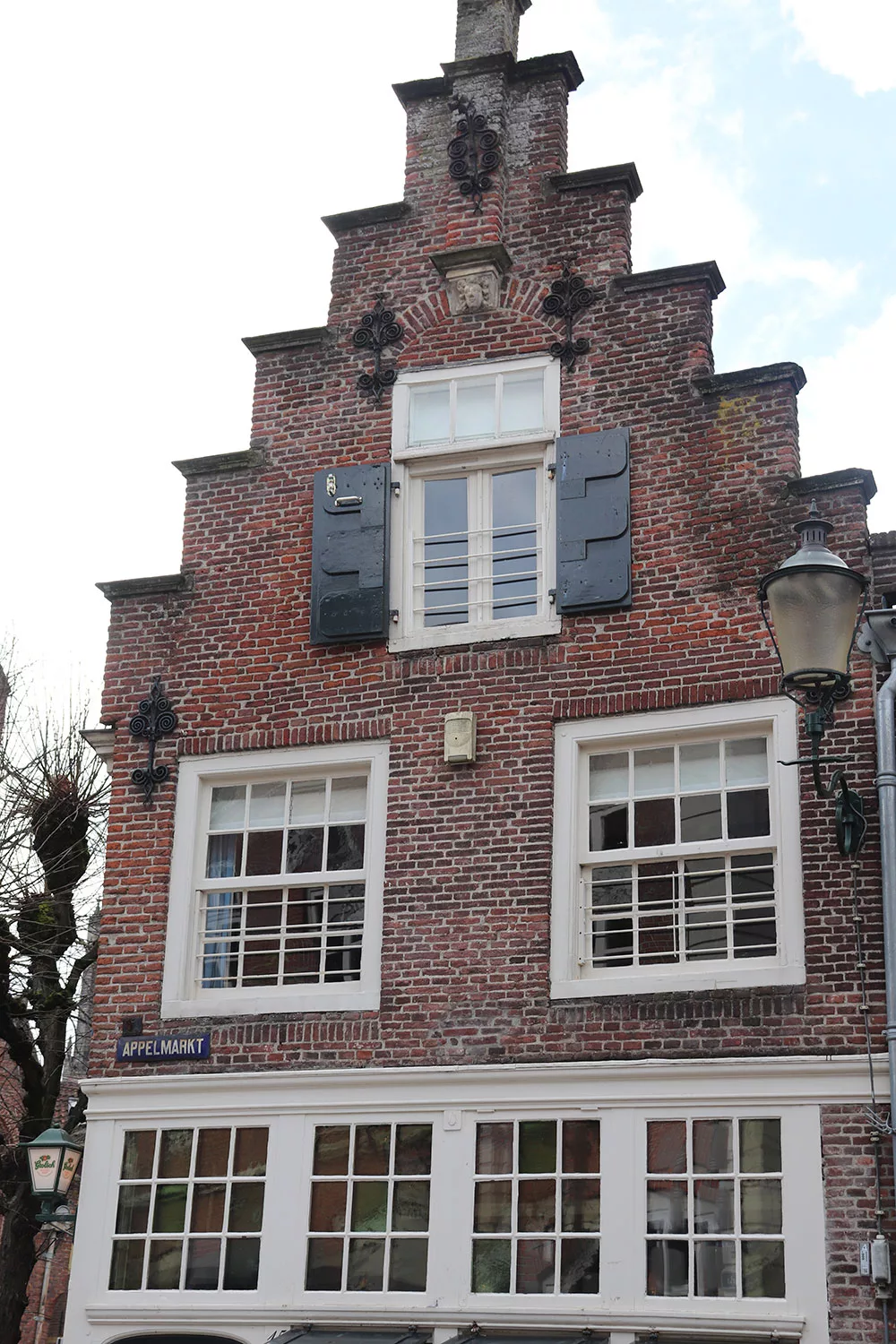 A lot of the town didn't survive time but I liked exploring and seeing the places that did. Medieval Dutch architecture is absolutely stunning and I fell in love with all the old buildings that are still standing next to the picturesque canals. I was beside myself when I saw a bistro called In den Grooten Slock, which just had its 500th birthday. The exterior is my idea of a dream home.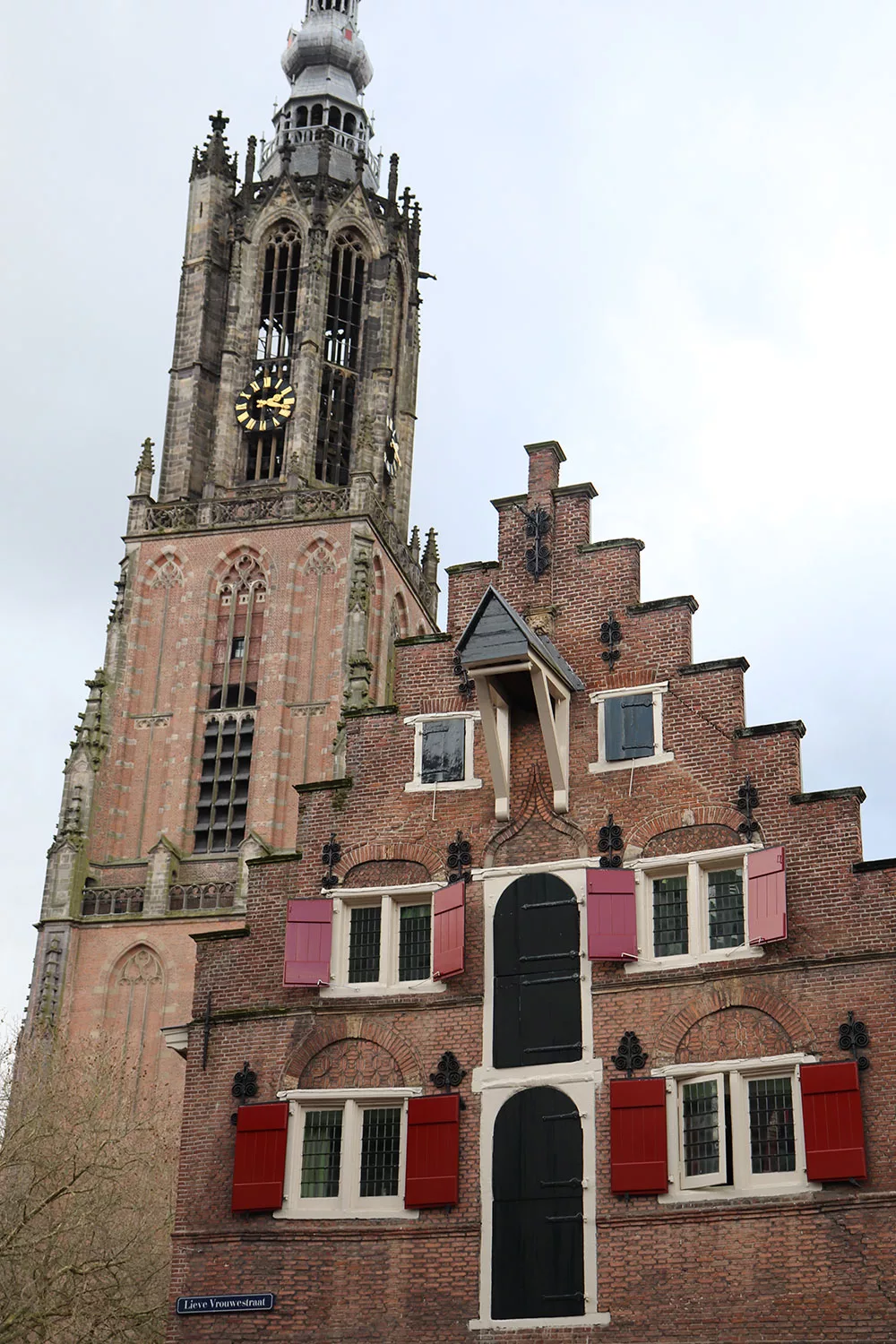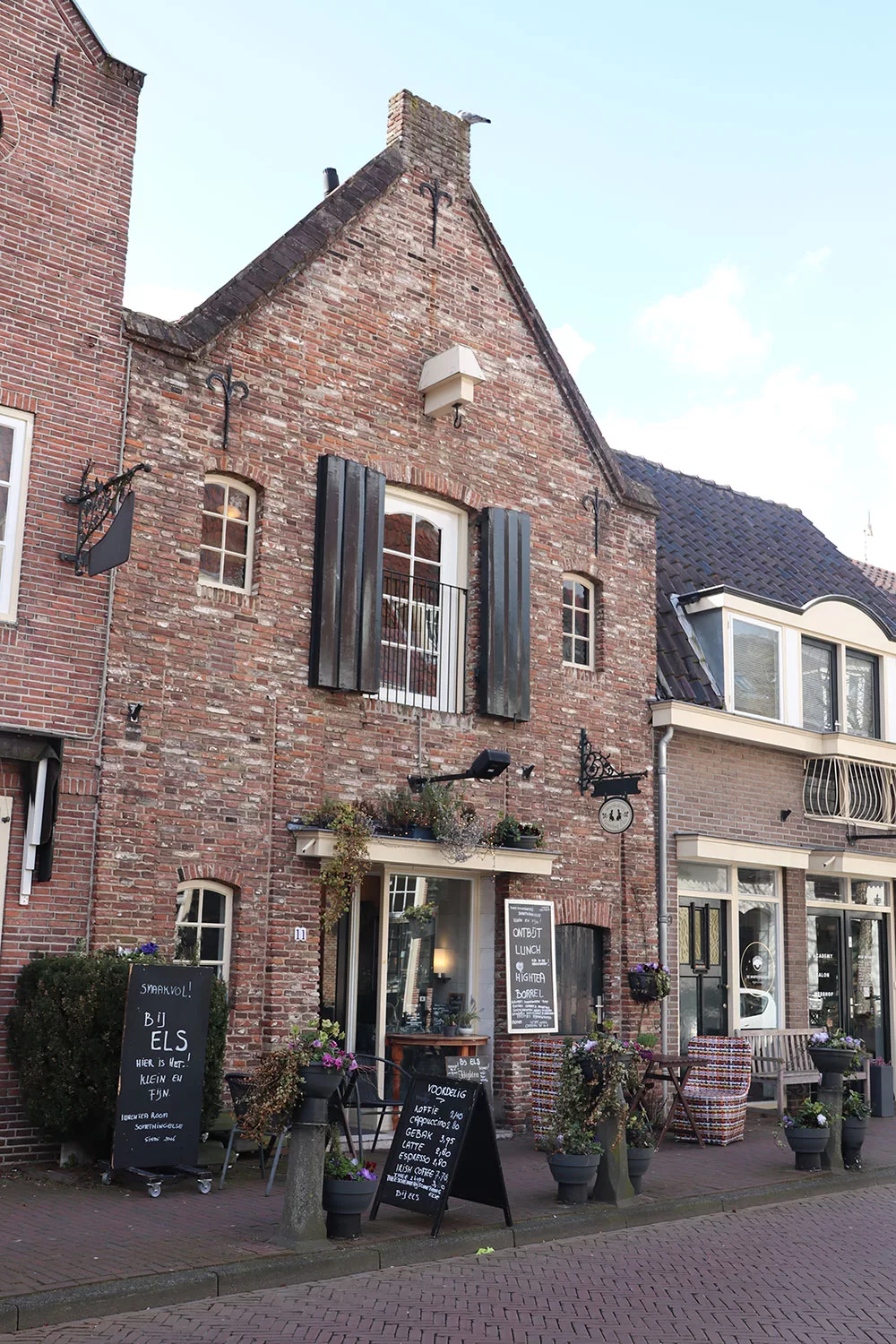 I keep alternating between calling Amersfoort a "town" and a "city." It definitely feels a lot smaller than it is. I was stunned to learn it's one of the Netherlands' most populous cities! In the old town, it certainly doesn't feel that way at all. There are some main streets with lots of cute stores and restaurants, but most of it feels sleepy. The old town section is a small part of modern-day Amersfoort, too, so people tend to flock to the old town for days out but may not actually live there. It's really quite nice: peaceful, but not boring.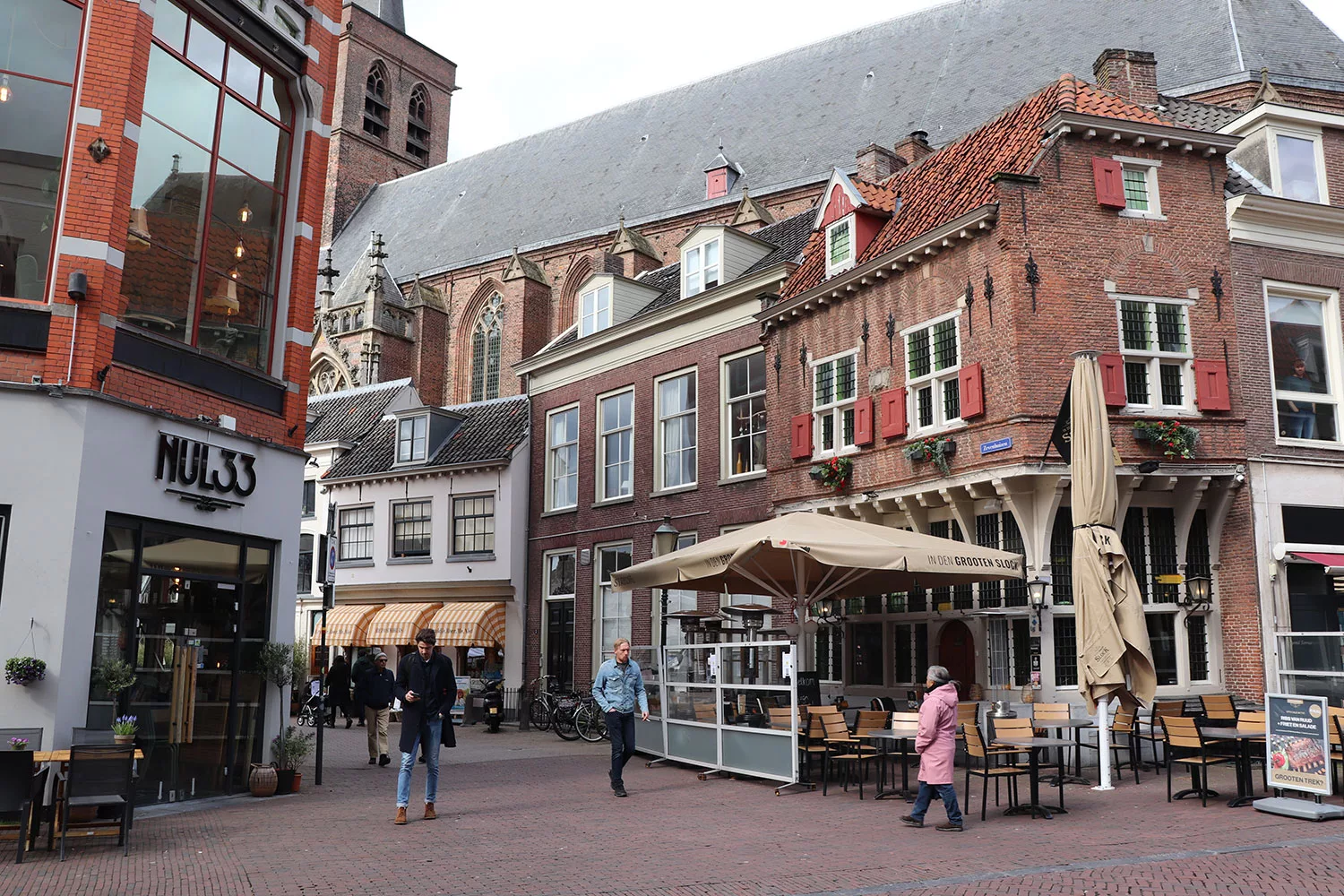 It's hidden behind the umbrellas but I fell head over heels in love with the building on the right!
It dates to 1522 and I'm absolutely in love with the windows and the slope of the architecture.
It's not a cafe and bistro.
Amersfoort may not be on your list of places to visit in the Netherlands, but it certainly should be – especially if you have the time. If you're like me and gravitate towards cute old towns then I definitely recommend spending a half-day in Amersfoort. It is quite small and doesn't need much more time. It's also very accessible because it has its own train station. As I mentioned before, you'll need to walk several minutes to get from the station to the old town (or take a bus or bike, of course).
I hope this guide helped you learn what to expect from a trip to Amersfoort, and that you do get to trek out to this lovely place on your visit to the Netherlands.
Please note that this post may contain affiliate links. These are at no additional cost to you but I receive a commission if you make a purchase through the link, and the commission helps me run my blog. Thanks for your support!
Tags:
amersfoort
,
europe
,
the netherlands
Sharing is Caring
Want to support me?
Buy me a Coffee