The Ancient City of Athens: the Acropolis & Beyond
Originally published on Friday, August 25, 2023
So many people told us that you only need a day in Athens, it's not a great city, all there is to do is the Acropolis. This is so not true. If you're short on time then yes, maybe spending a day at the Acropolis is enough. But Athens is a lovely city with a lot to do and see. You can fill a few days with things to do, easily.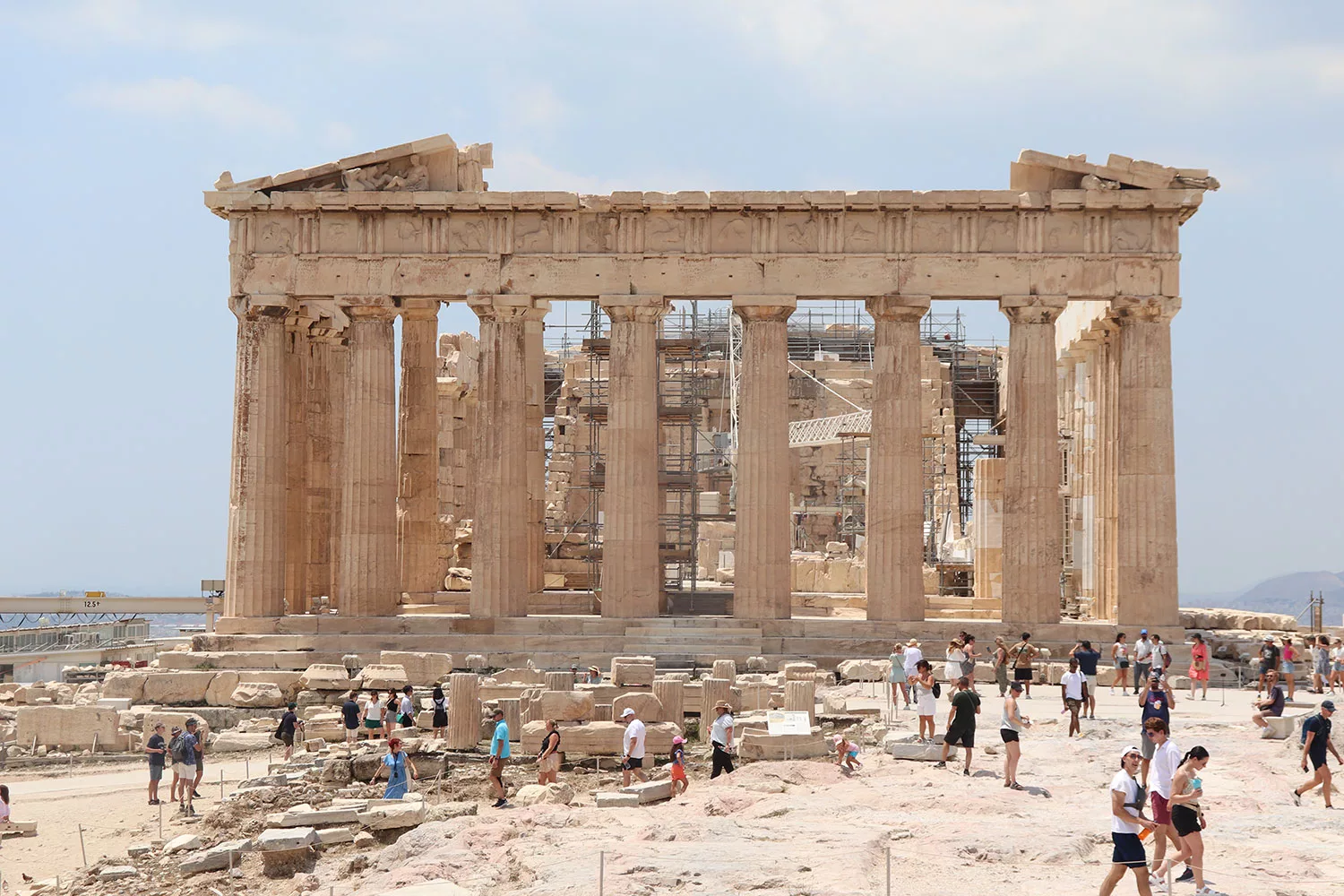 I also felt that Athens was a nice city. Not particularly charming, and certainly not as photogenic as the Greek islands, but a very proper city.
Without further adieu, here's my travel guide to Athens.
Athens' Ancient Sites and Acropolis
Obviously you can't visit Athens without visiting its ancient sites. The Acropolis with the Parthenon is the most popular and an icon of Greece, but there are several other sites to visit throughout the city. Here's a glimpse at some of the places you can visit to transport yourself back into Ancient Athens.
The Acropolis
The Acropolis was basically where the government of Ancient Greece would meet. The word "Acropolis" means "summit city" and this part is on top of a tall hill with sweeping views of Athens. There are several parts of the Acropolis to explore, including the famous Parthenon.
Guided tours of the Acropolis are generally available starting at $30 per person – which we felt was quite expensive. However Rick Steves has a free audio tour and map available for download, so you can save a lot of money that way. There are also stands with descriptions of what you're seeing at the site.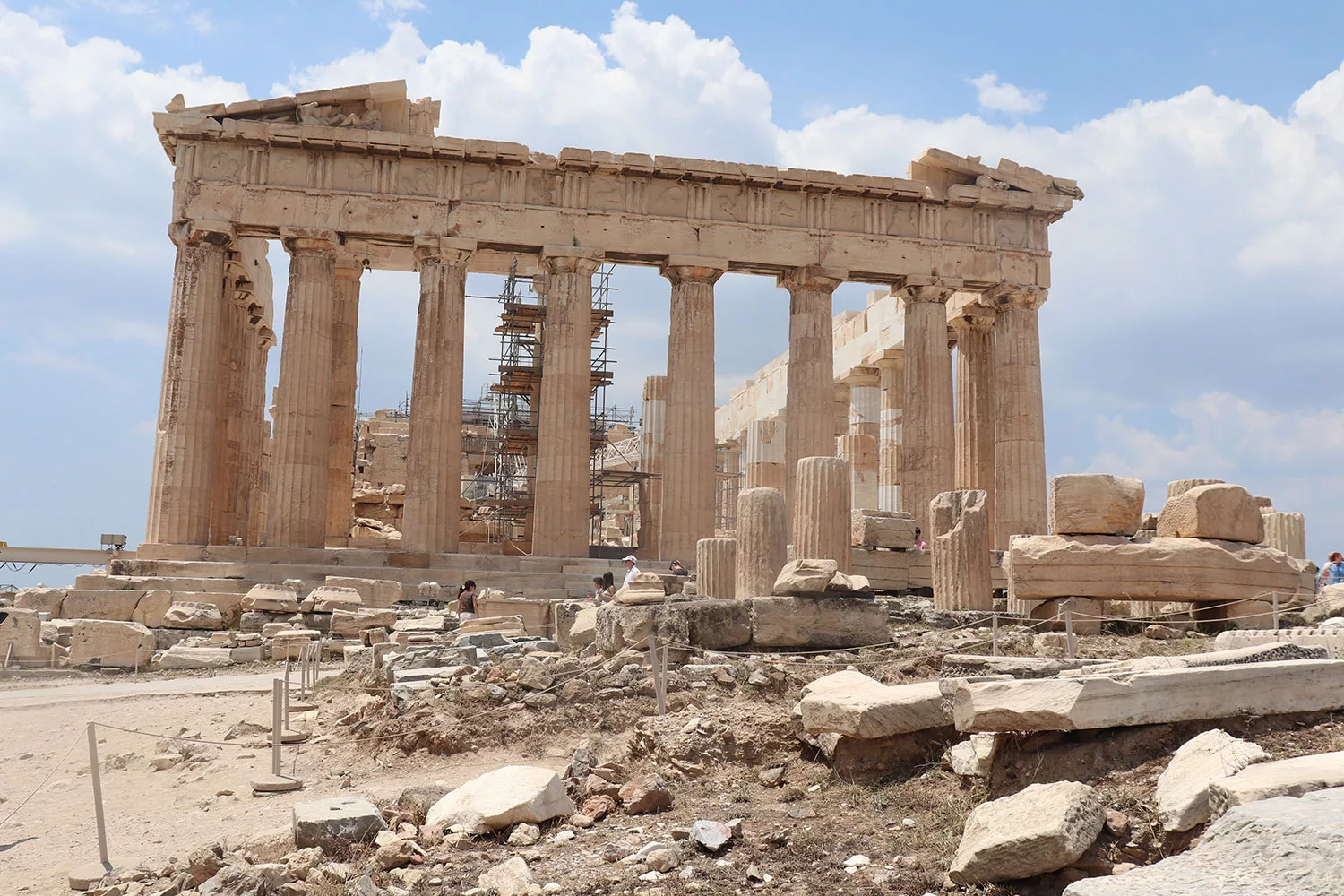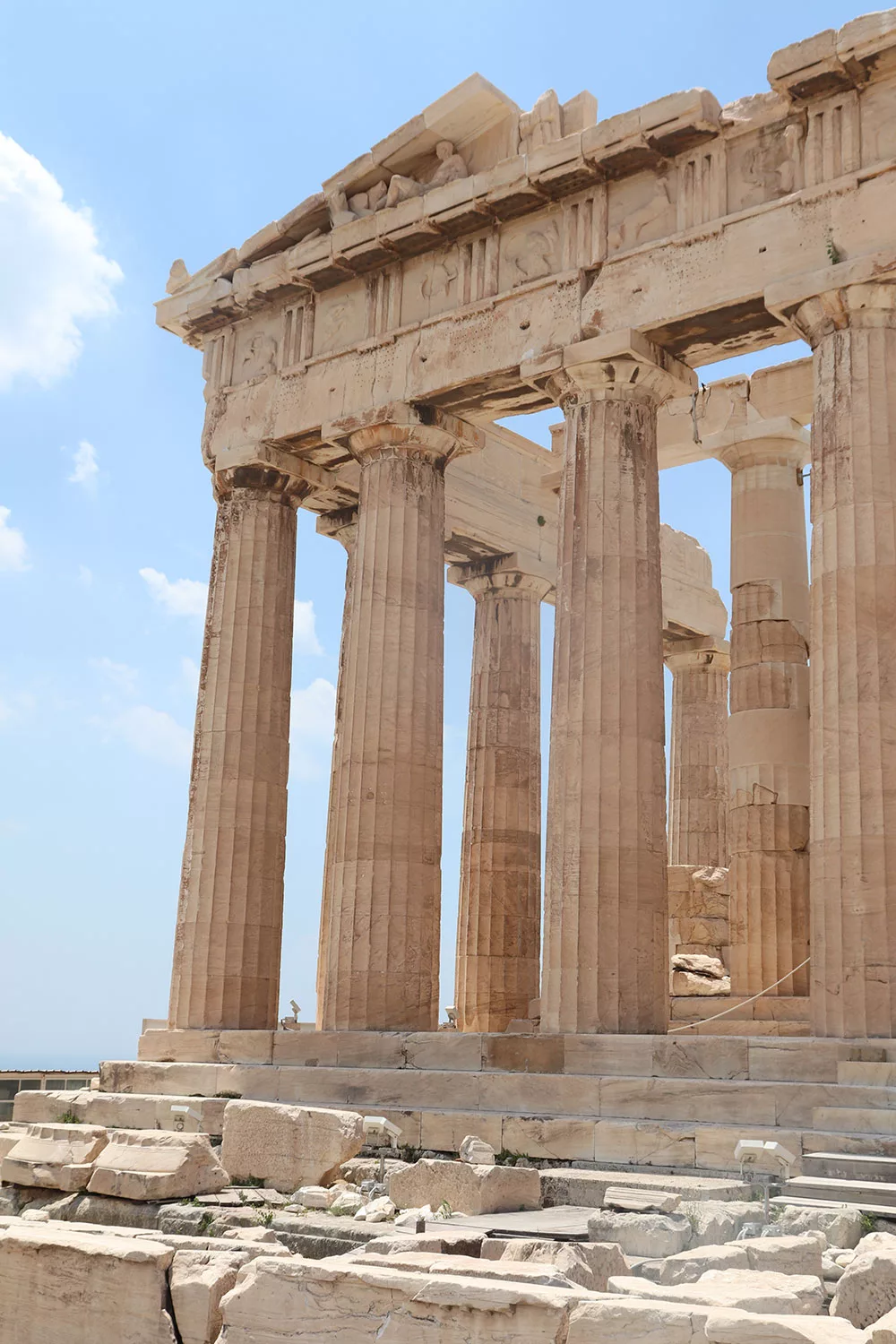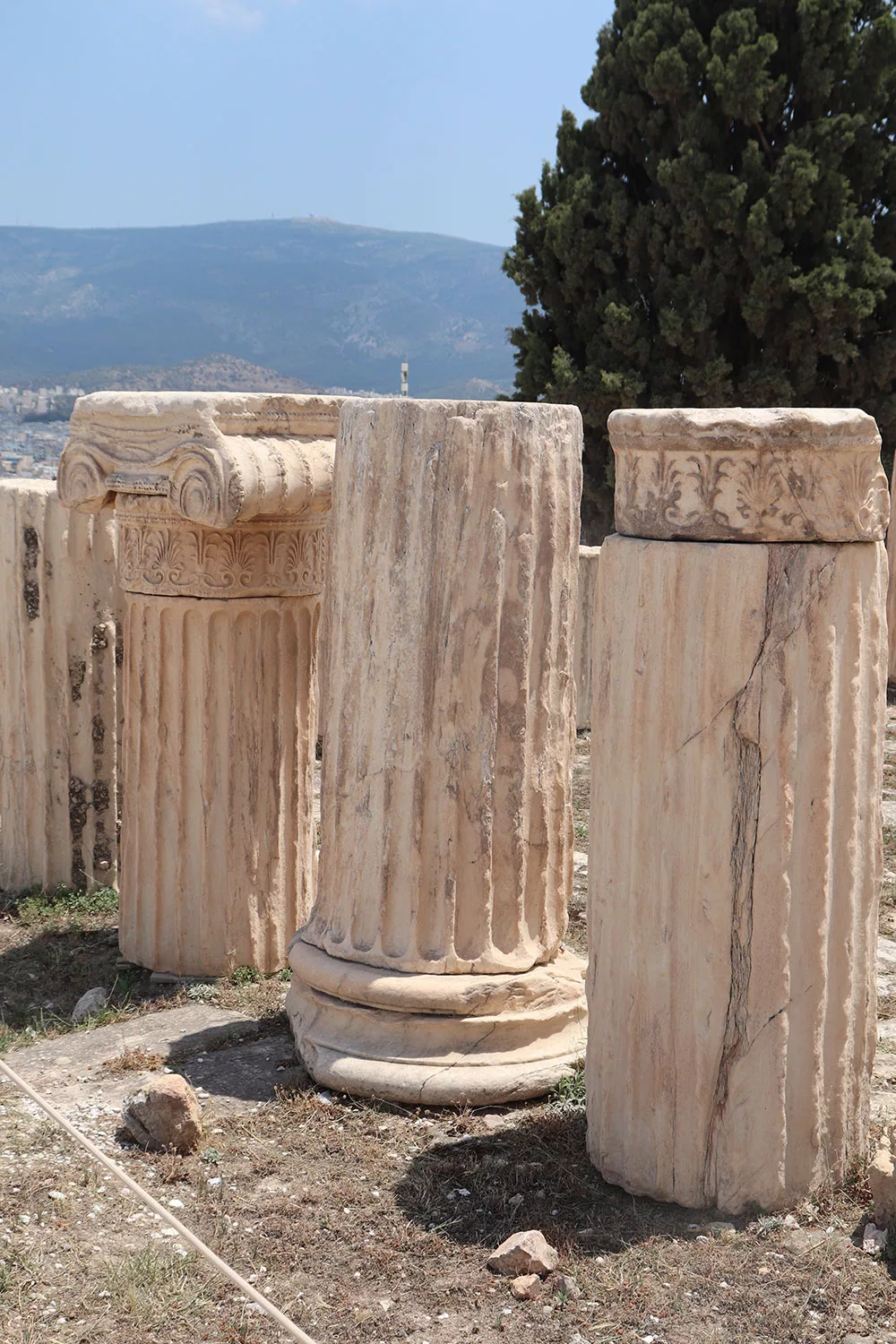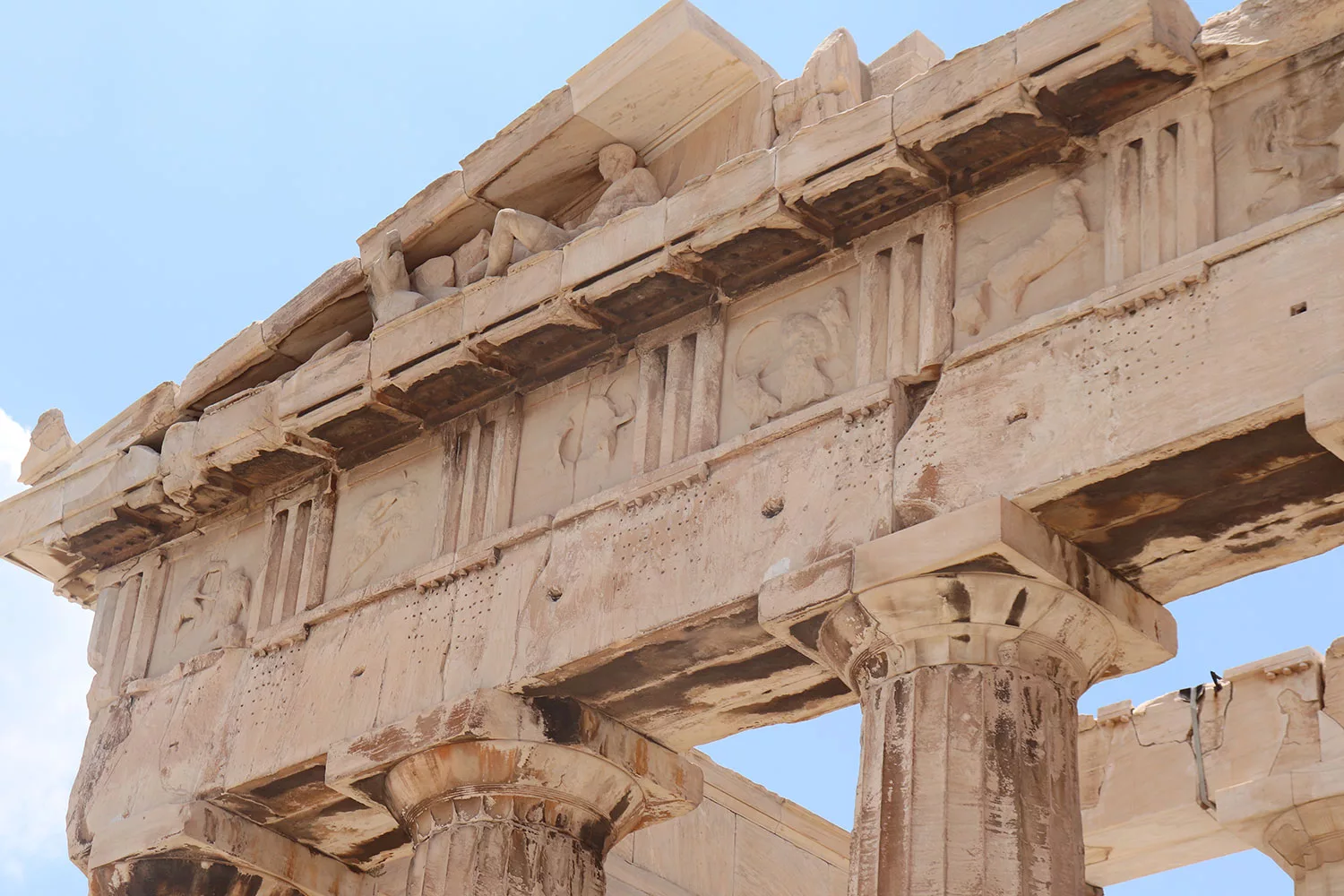 First, there is of course the Parthenon which is a temple to Athena. Athens is named after Athena and she was the one who presided over the city, so you'll see a ton of temples here are dedicated to her. The Parthenon is absolutely huge in size, and originally there was a huge statue of Athena inside. You can see the frieze at the Acropolis Museum (more on that below) but the sheer grandeur of so huge a structure on such a high rock is really spectacular.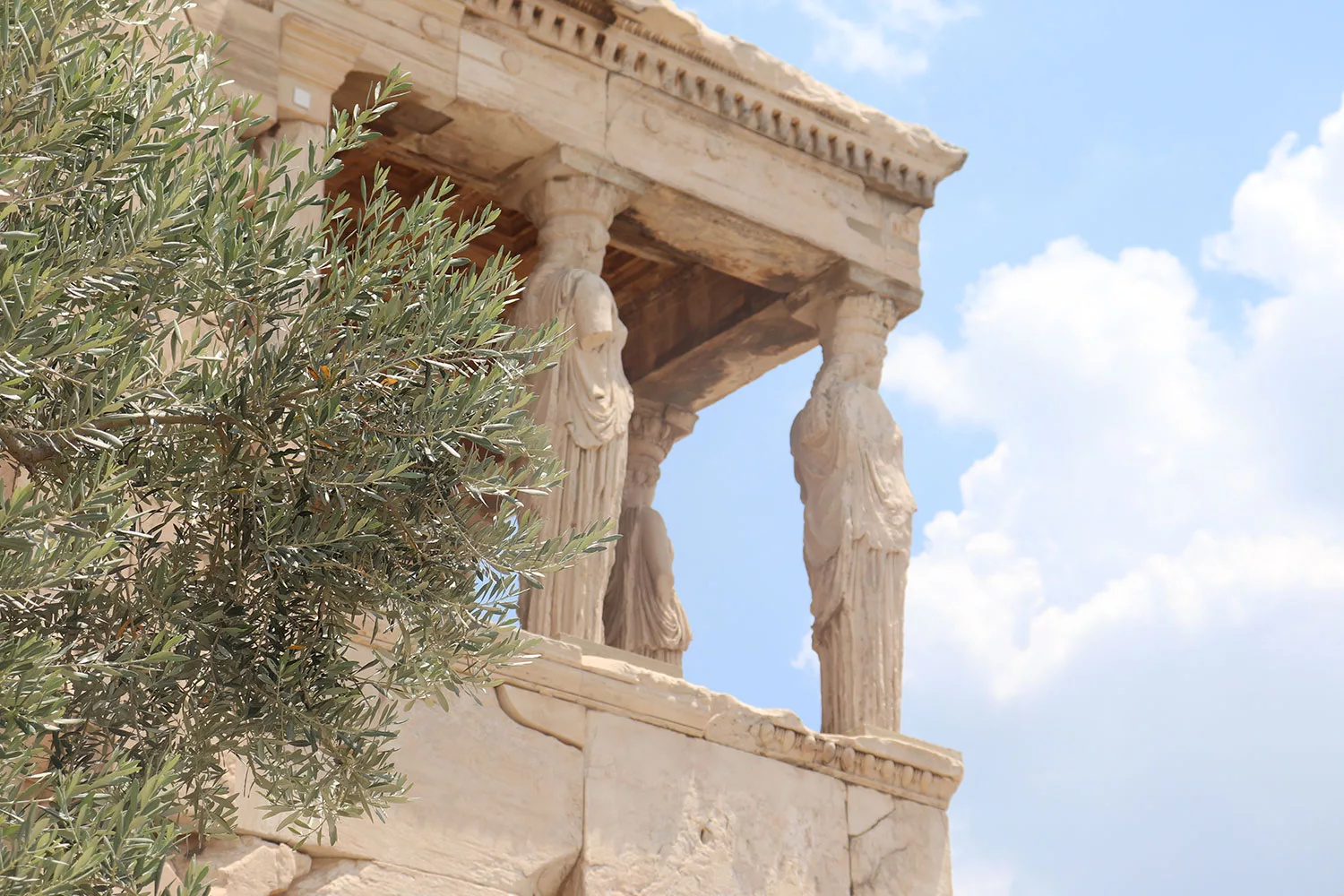 Now we move onto the Erechtheion. There's a lot of folklore in Ancient Greece that can help you better understand what you're seeing. I can't tell you all of it, but a helpful piece is the Olive Tree of Athens, or how Athens got its name and Athena became the city's patron goddess.
There are many versions but here's one. Athena (Goddess of War) and Poseidon (God of the Seas) were fighting over who could take control of the city that is now Athens. Zeus (the Ultimate God) told them that whoever could give the city a finer gift would in turn be gifted the city. Poseidon gave the city a spring, and Athena gave them an olive tree. I guess they didn't have many olive trees then because the people chose the olive tree as the better gift, and thus Athena got what then became called Athens.
That's a very long way of telling you that the Erechtheion holds the spring that Poseidon created, and that random olive tree outside is actually the one Athena planted (though I have doubts as to its authenticity).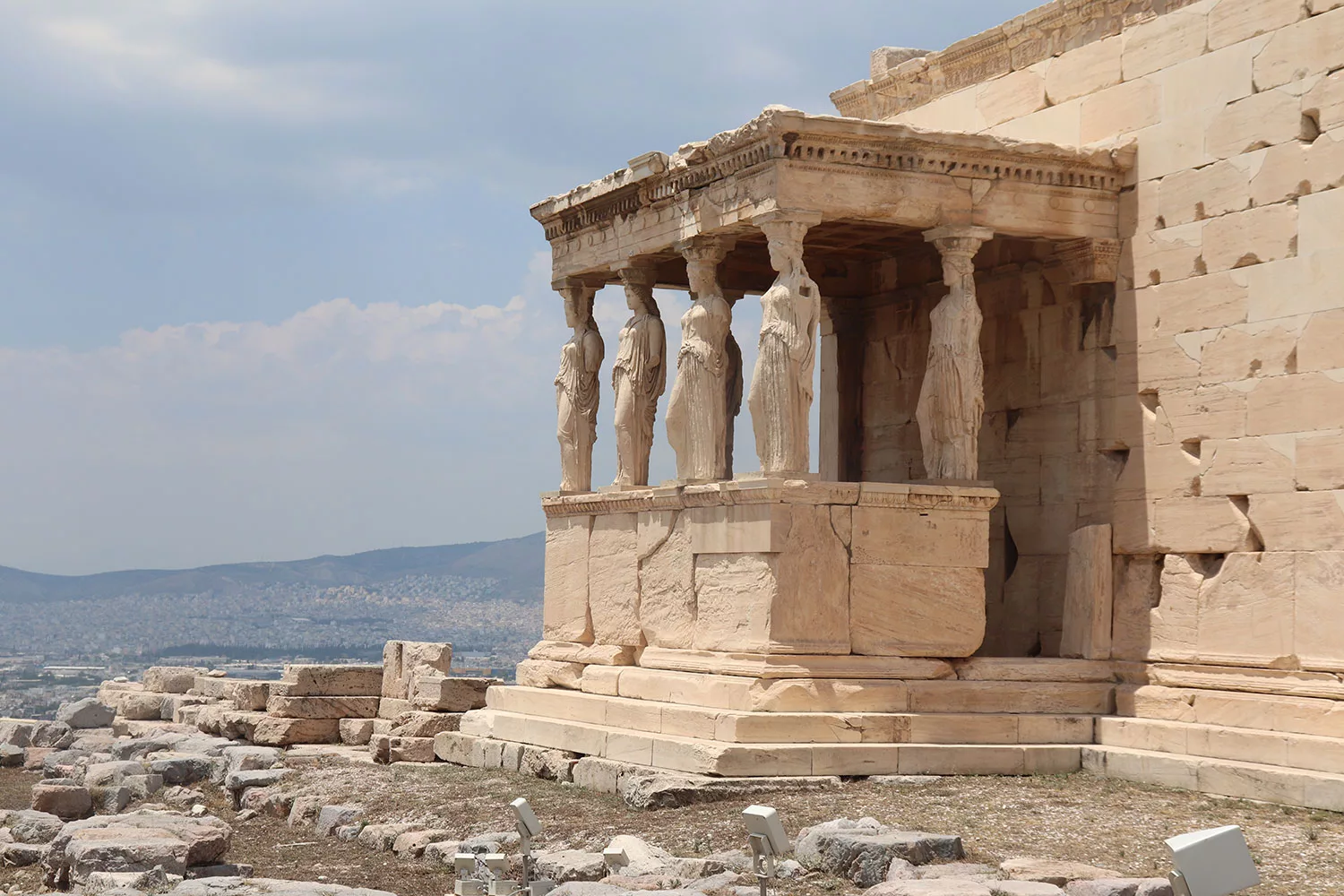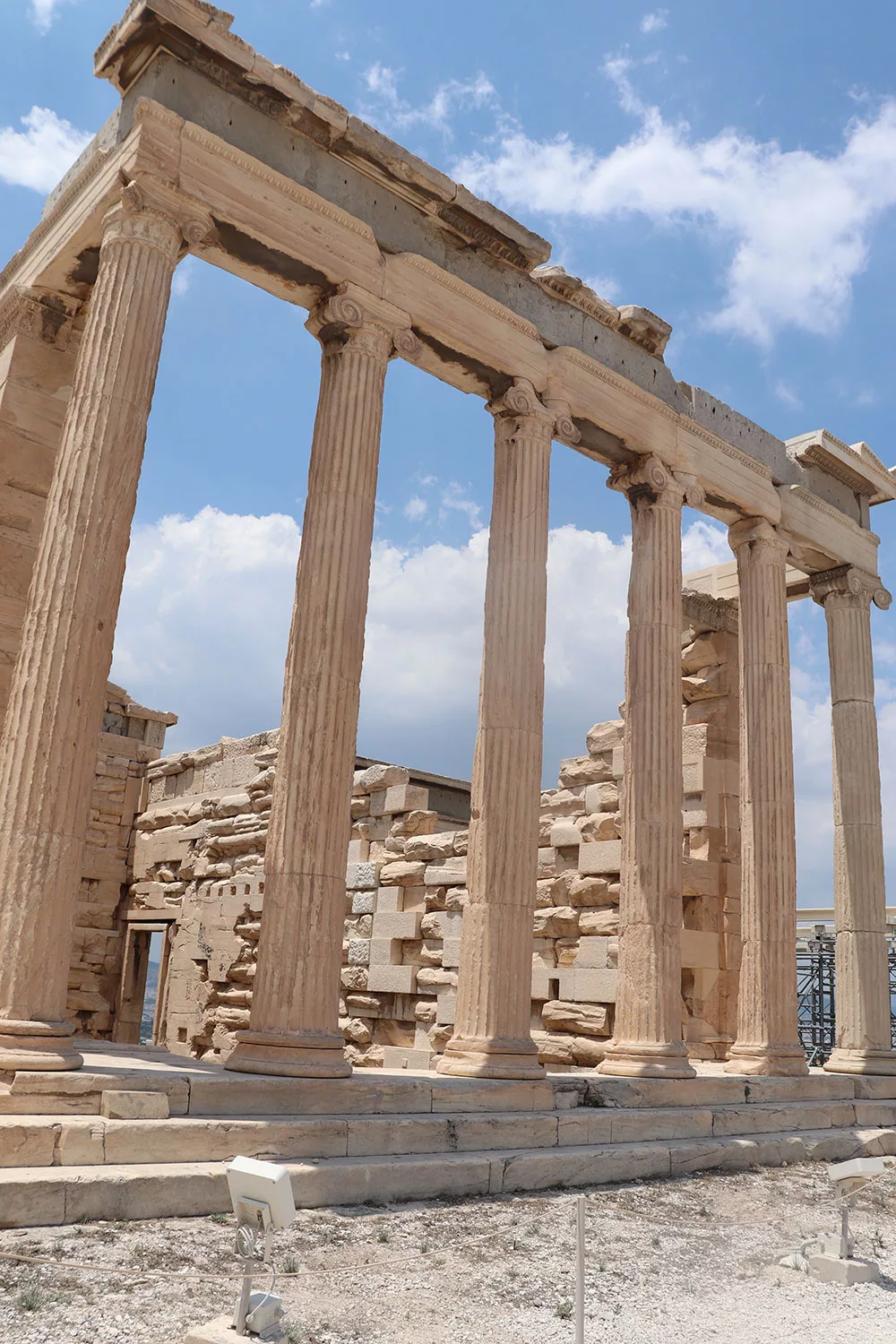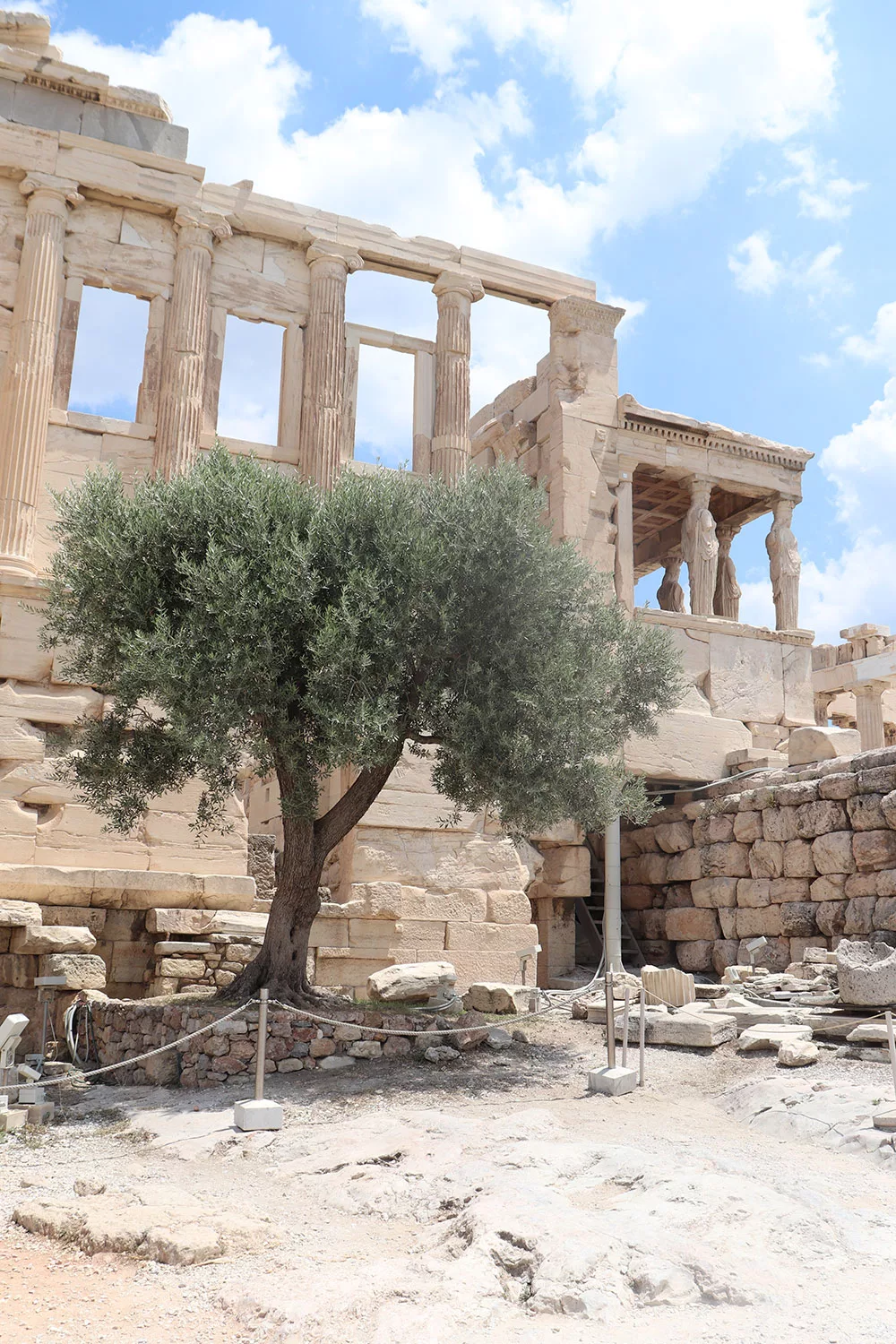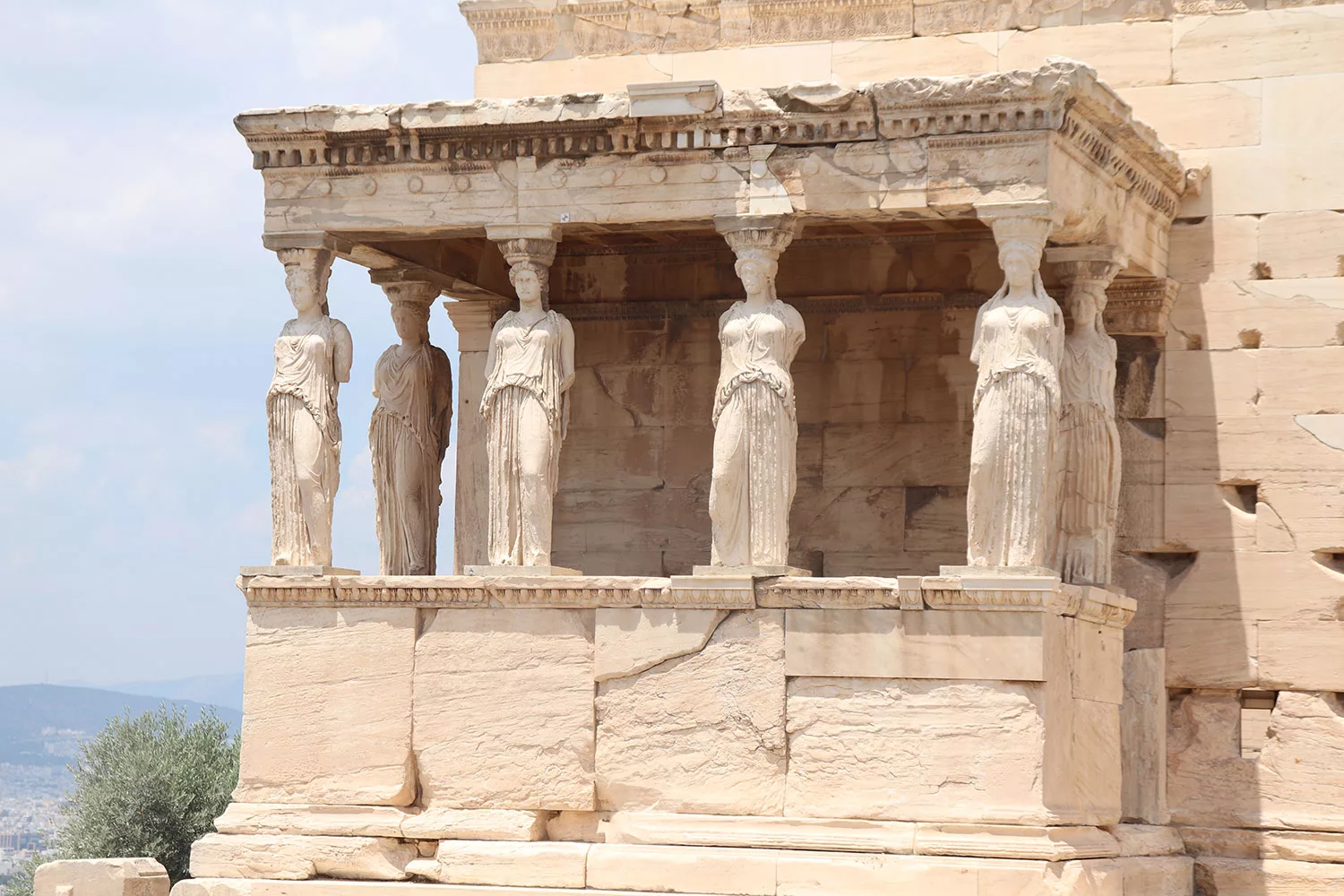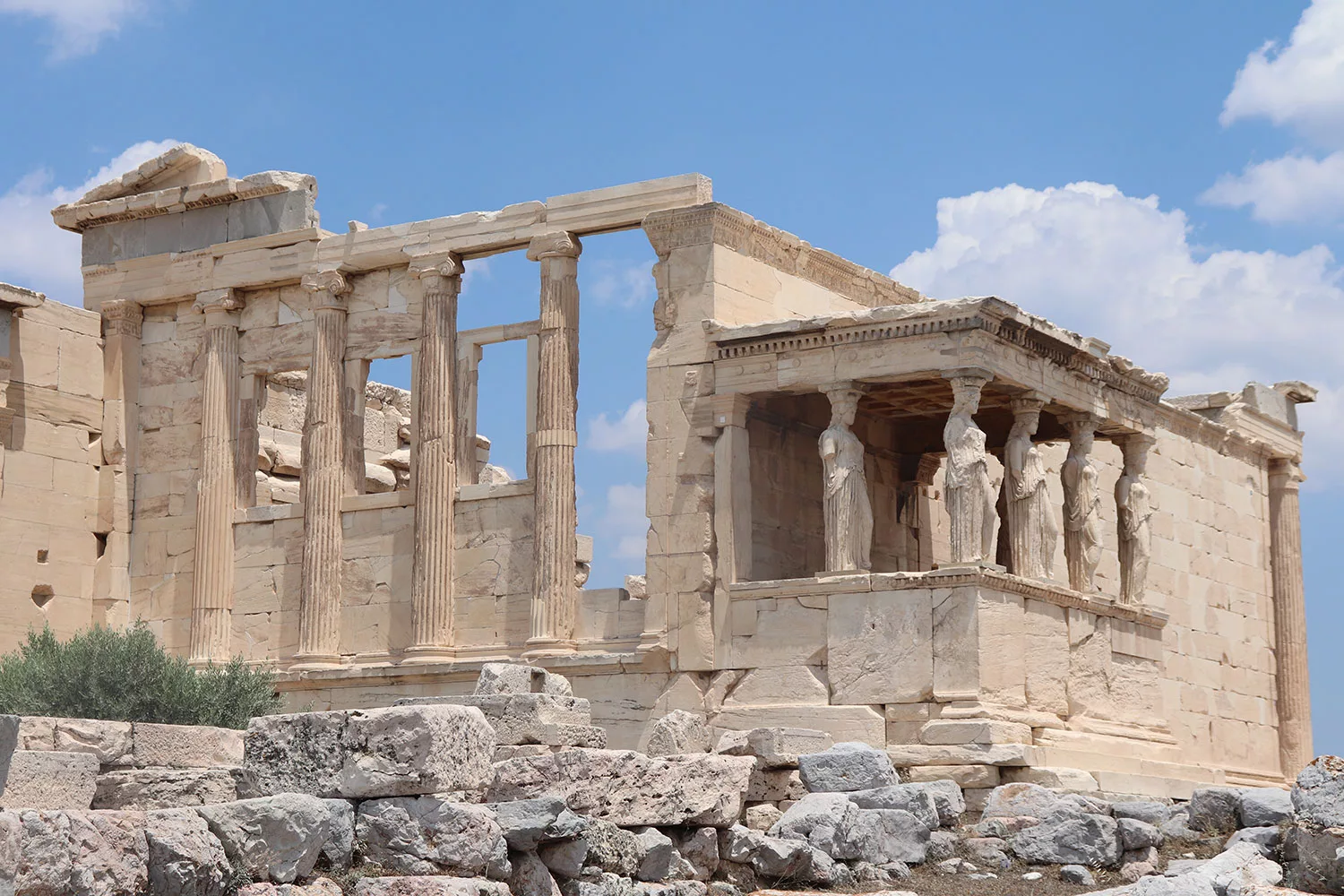 This temple is very weirdly designed. It looks like a few different buildings mushed together. I read the idea behind the design was to honor different gods, like Athena, Poseidon, and Erechtheus (a king of Athens). Whatever the case, I have to say that the Porch of the Maidens where the Caryatids are is simply one of the best pieces of architecture in the whole world.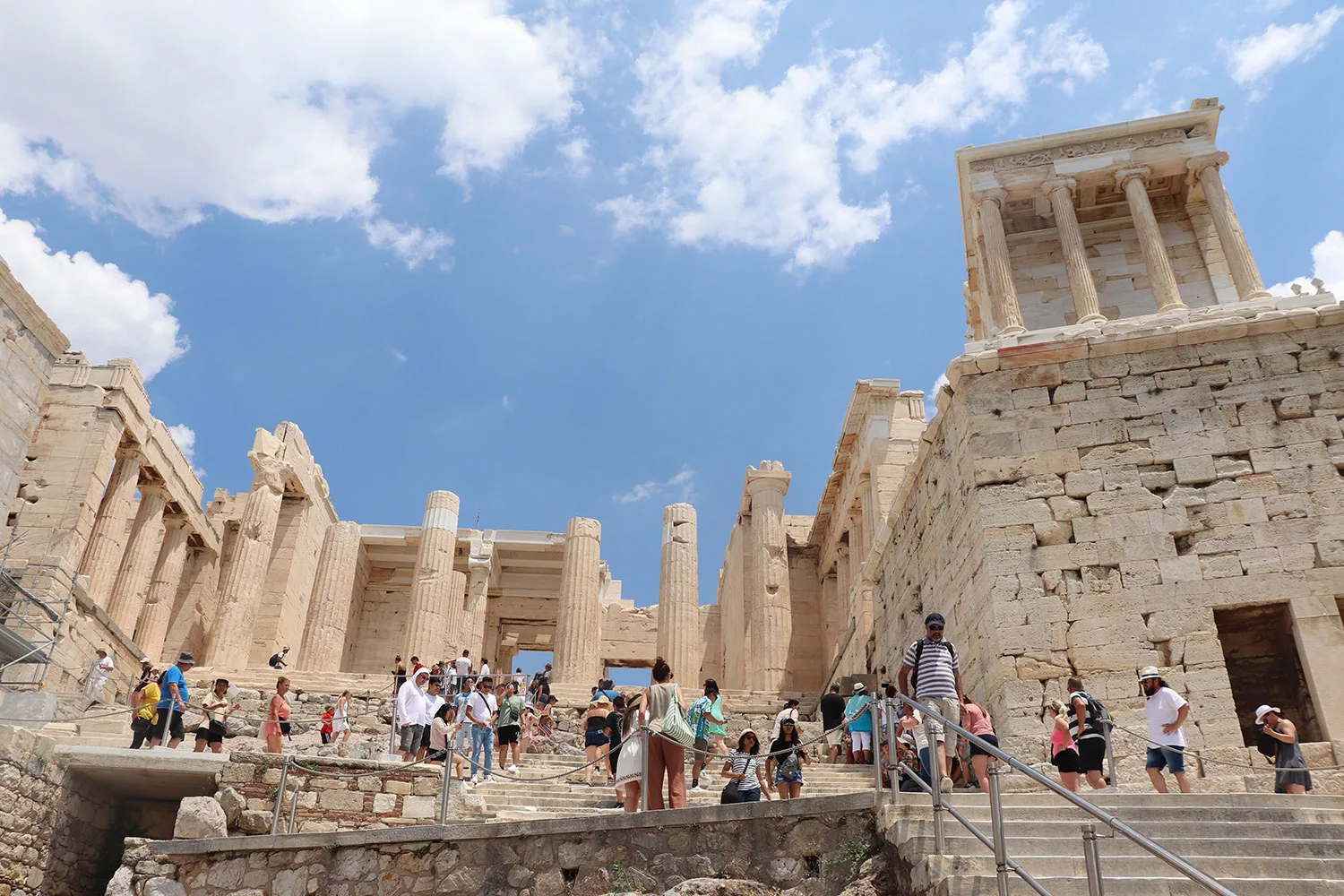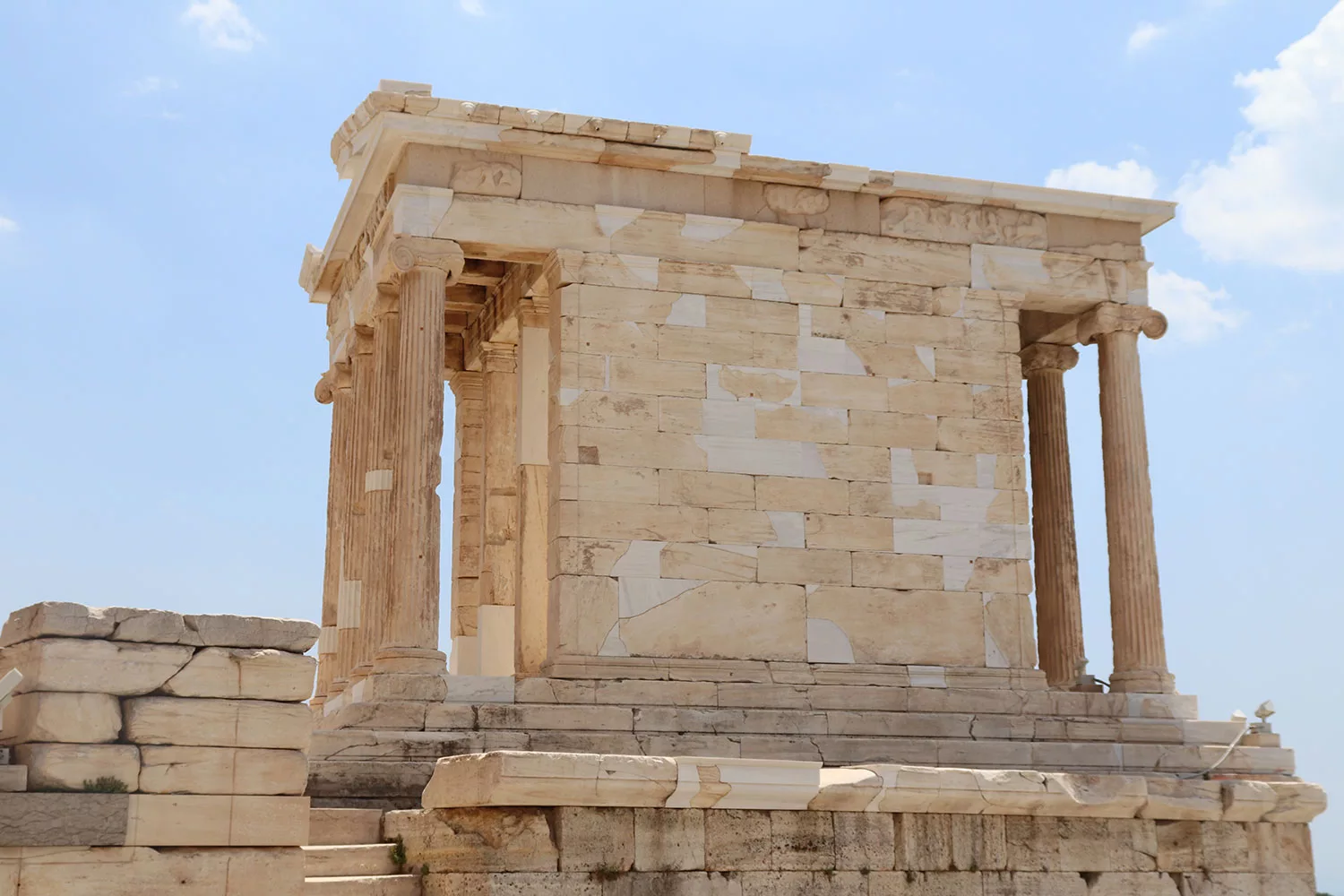 The Propylaia and the Temple of Athena Nike are where you enter the main part of the Acropolis. Much as it is used today, the Propylaia was an entrance gate to the Acropolis. The Temple of Athena Nike (Nike is the Goddess of Victory) is much, much smaller than the Parthenon, and has another goddess to which it is dedicated.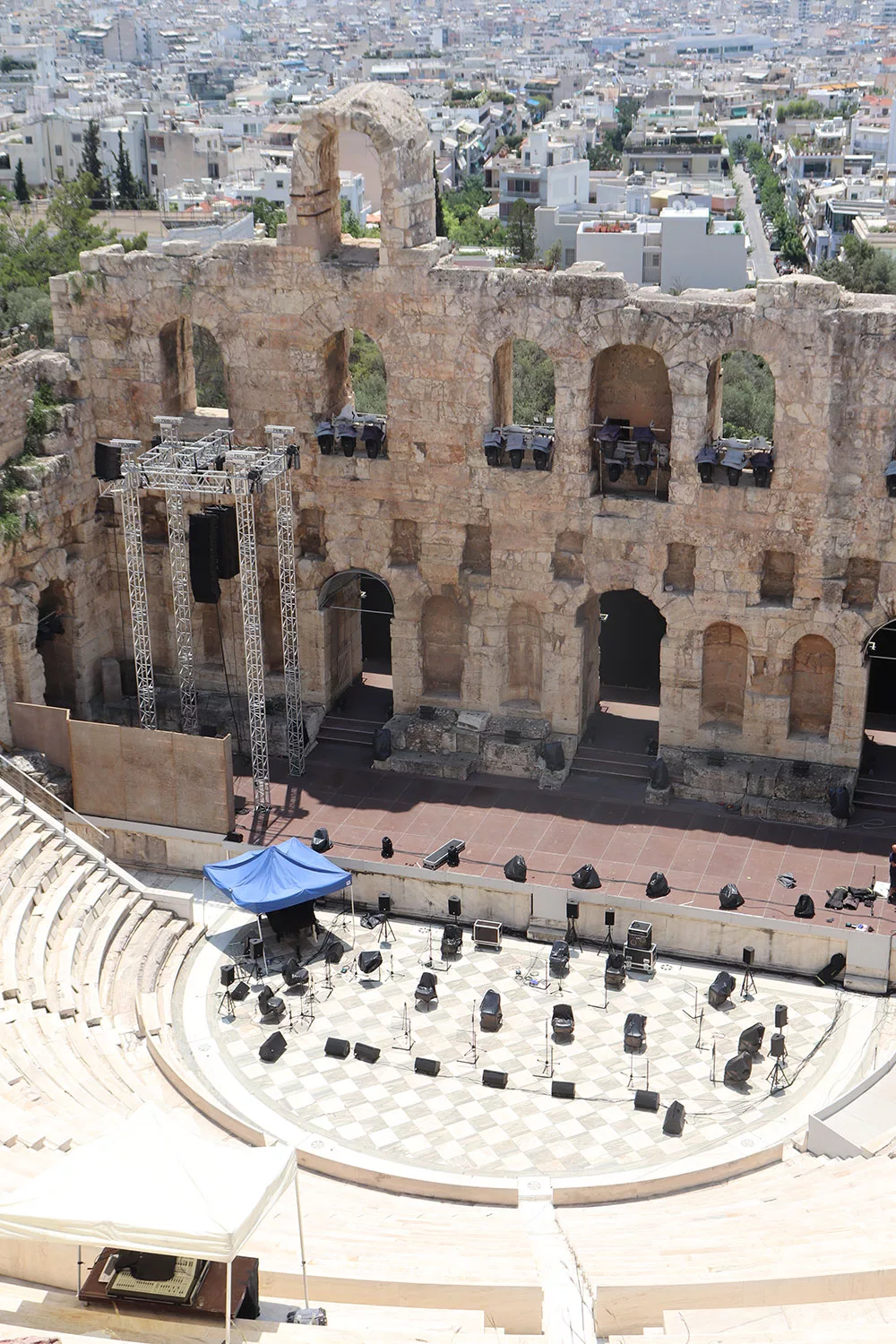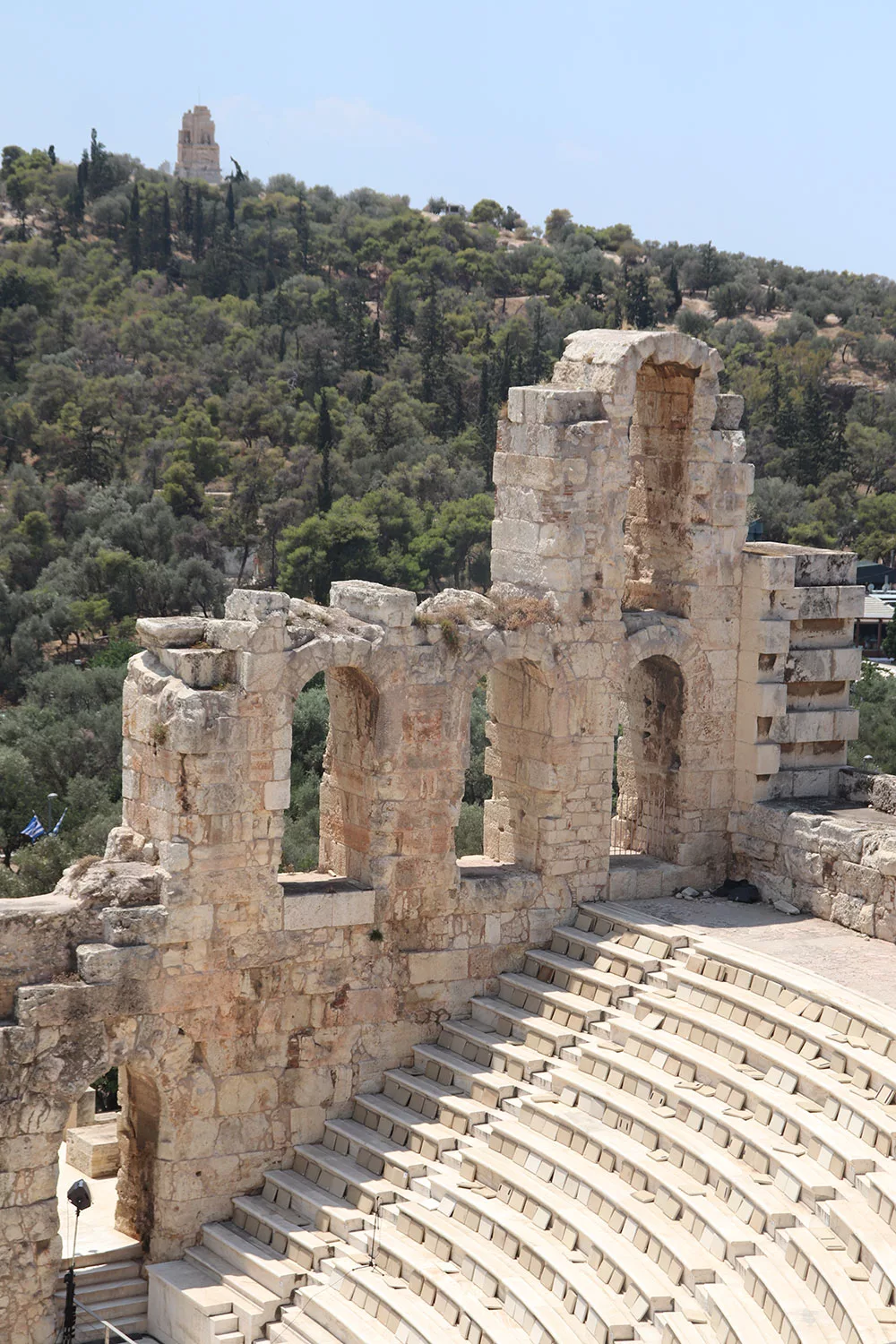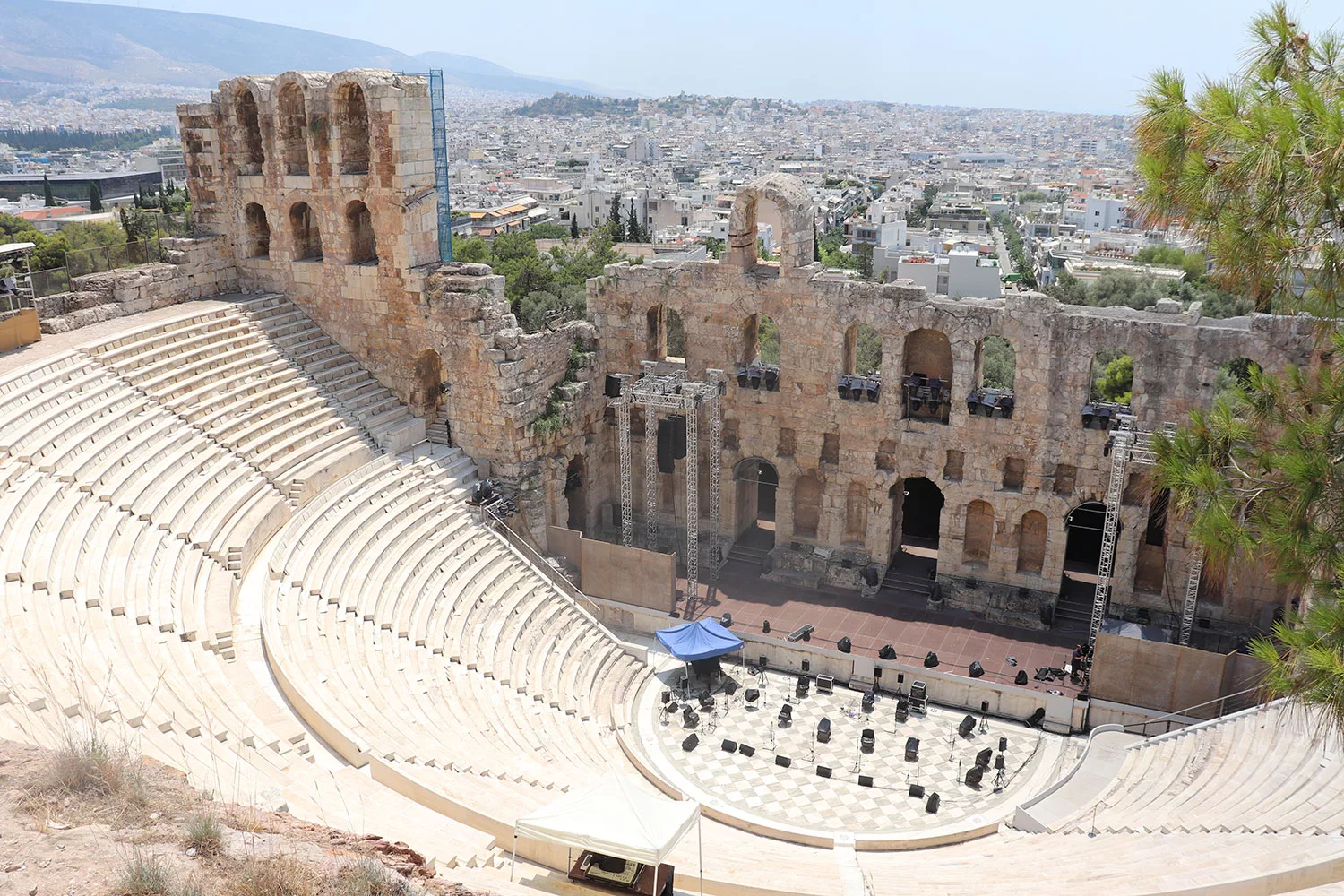 Outside the Propylaia gate is the Odeon of Herodes Atticus, which is a beautiful theatre that's actually of Roman origin and dates to the 2nd century. Not sure I'd want to see a play there because it's so much steeper than the pictures make it look. But it has a lovely facade and great views over Athens.
Because of construction, we couldn't see the Theatre of Dionysus at all during our visit. This theatre was Greek rather than Roman and was completed centuries before that of Herodes Atticus.
Please bring great walking shoes to the Acropolis. It is very slippery and many people fell when we were there. We went during the summer and the metal rails were so hot, they were of no use.
Tickets: I recommend getting tickets ahead of time so you can go straight into the Acropolis and other sites without having to stand in long lines. If you buy yours on Tiqets, you can add on entrance to other ancient sites.

Tickets were generally open when we visited but the Acropolis will be doing timed tickets in the near future. The person in front of us missed his time slot and couldn't get in, so please do make sure you are on time!
The Acropolis Museum
Of course the museum isn't an ancient site in itself but it needs to be paired with the Acropolis. Note that you'll need two separate tickets to gain entry to both the Acropolis archaeological site and the museum.
The museum is absolutely fantastic and I highly recommend a visit. This is where the artefacts and artwork of Ancient Athens is stored – and there is a lot of it. Here you can see beautiful vases and sculptures from thousands of years ago. There's also excellent descriptions to give you the context of what you're seeing. My favorite part was seeing the korai or women statues, which do look quite different from the goddess statues we're used to seeing.
The top floor also has a walk-around where you can view the Parthenon's frieze much closer than you would at the archaeological site. Many of the site's artwork, like this, were brought indoors for preservation.
If you do end up spending a short amount of time in Athens then I recommend seeing the Acropolis and the Acropolis Museum, above all. But as I mentioned before, there's still lots more to see.
Athens' Ancient Agora
The Ancient Agora is, in a nutshell, where the common people would congregate during the times of Ancient Greece. It's not as impressive as the Acropolis but we were surprised at how empty it was during our visit, considering the historical significance. If you got a combo ticket to the Acropolis, the Agora is included in the ticket.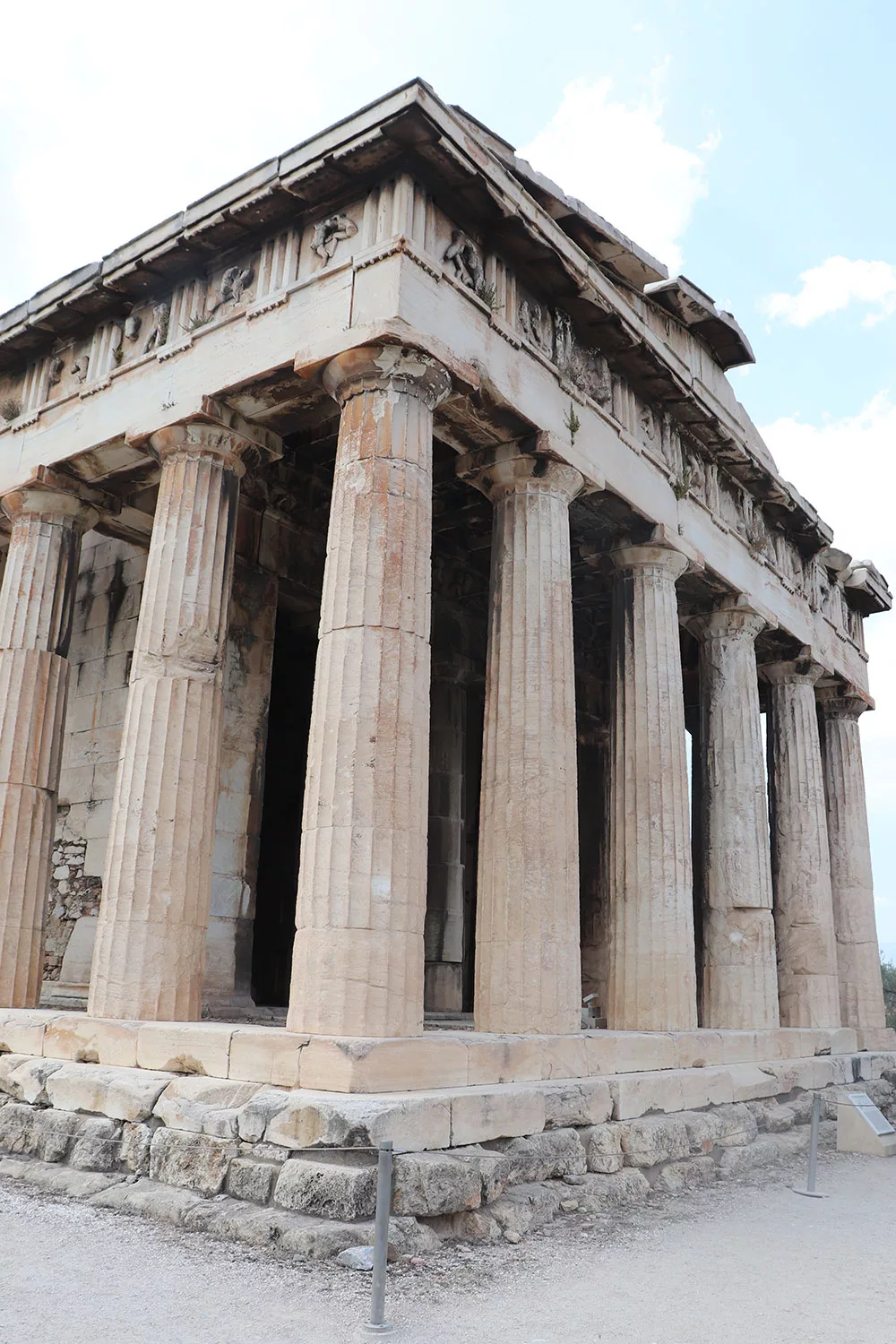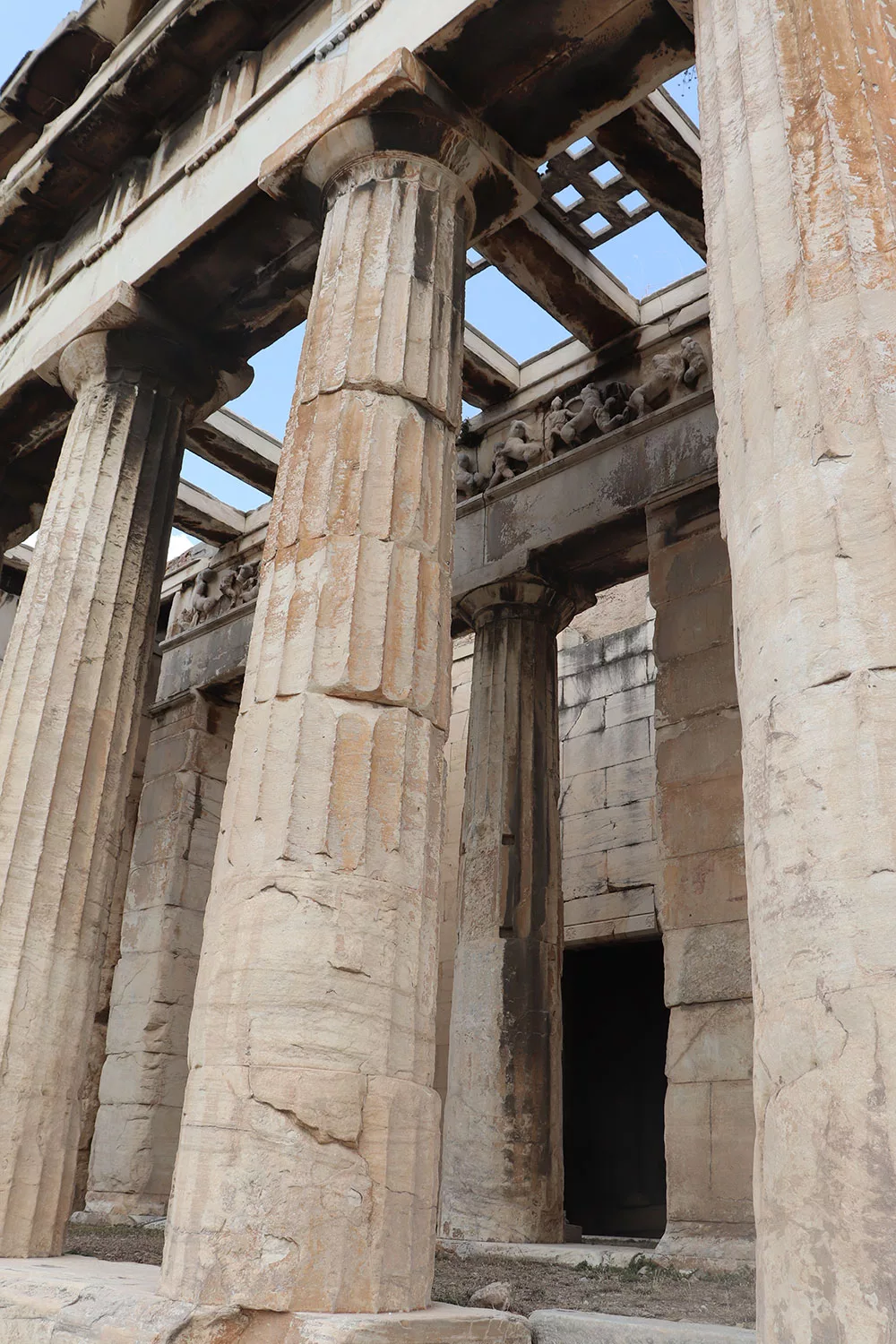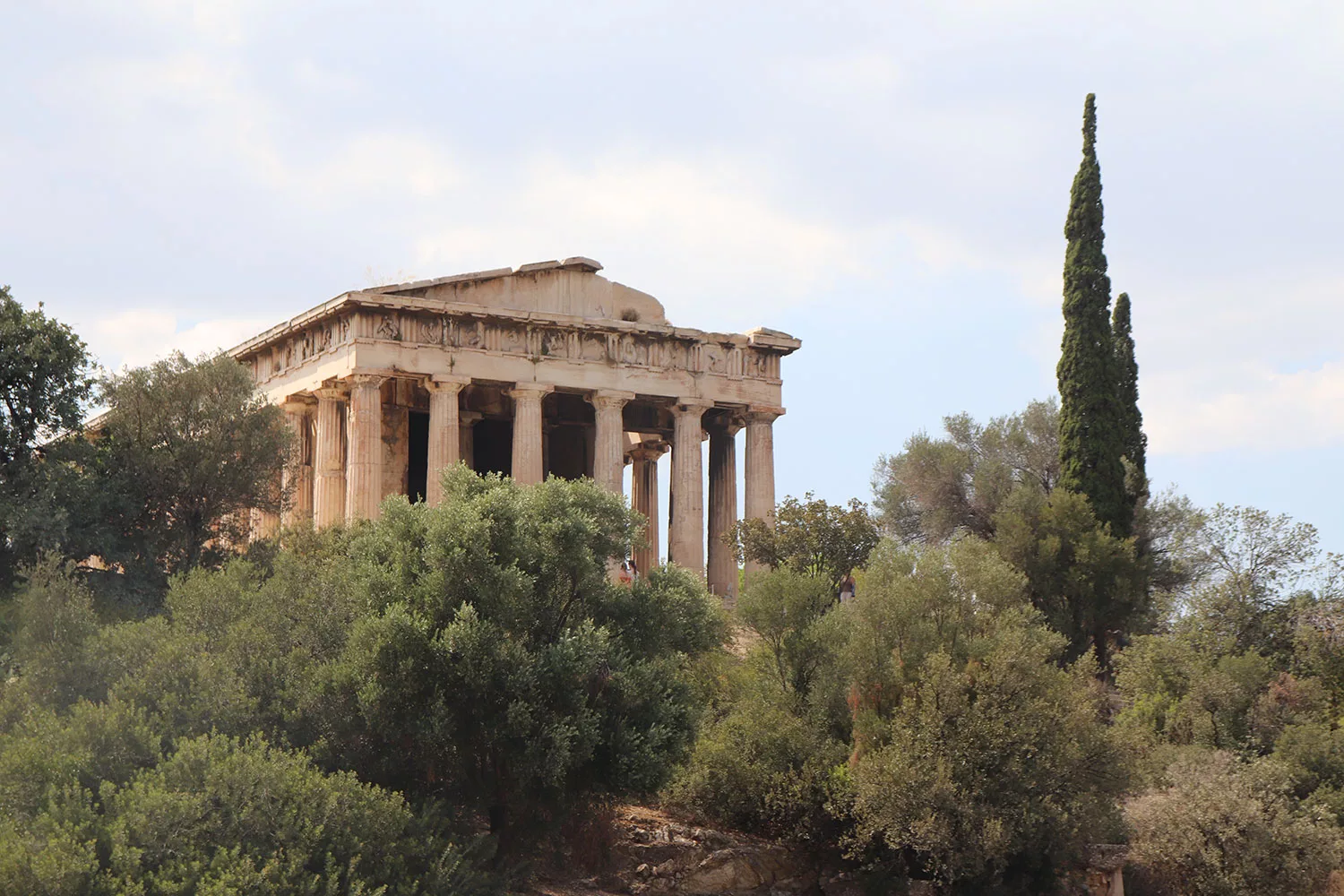 My favorite part, by far, was the Temple of Hephaestus at the top of a hill. Hephaestus is one of the main Greek gods and he is (basically) the god of workmanship and craftsmanship. The temple dates back 2500 years and is in relatively good shape. It's next to some pretty foliage – a contrast to Athens' barren Acropolis – and is majestic while also feeling quaint.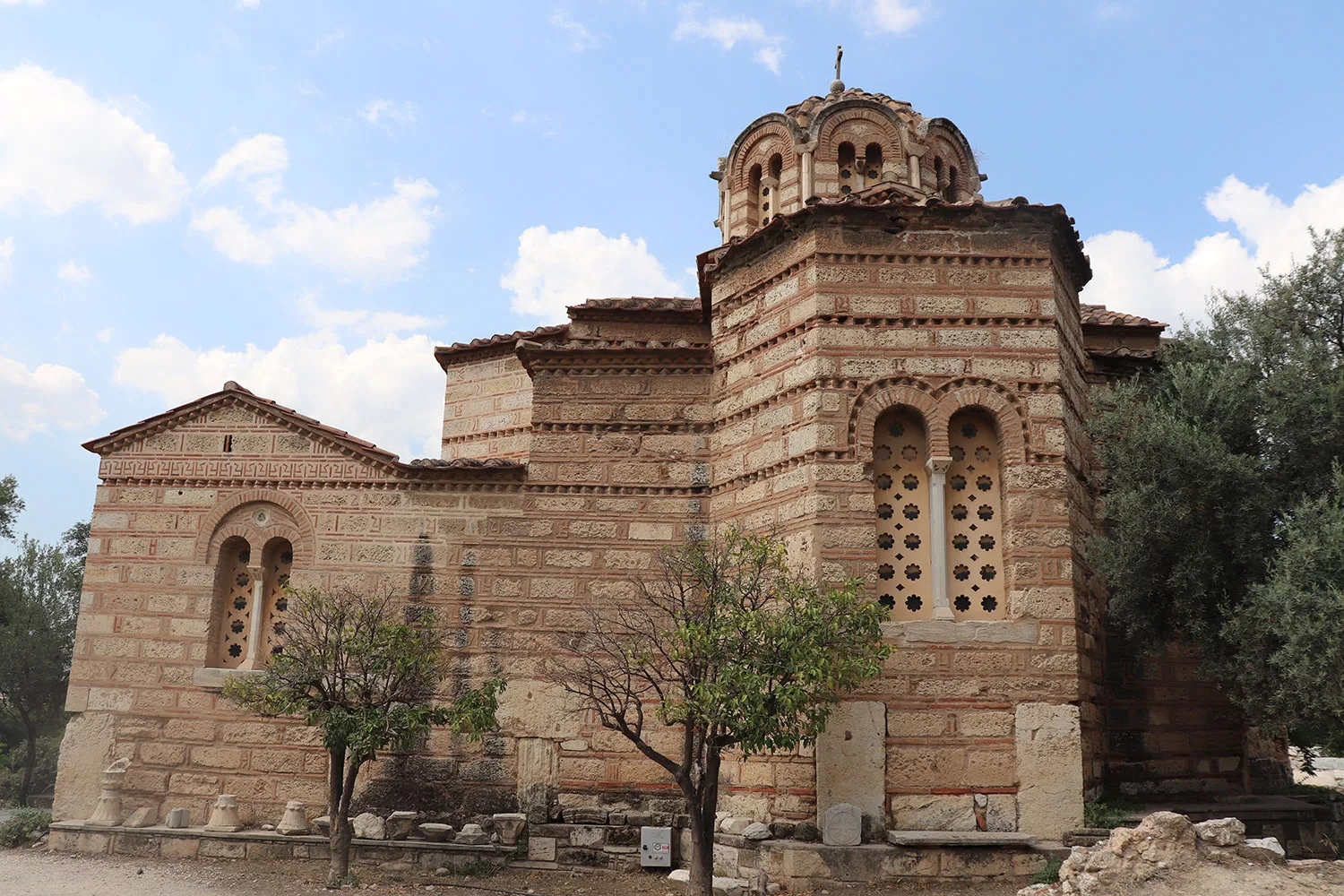 There's also a restored church, the Church of the Holy Apostles, done in the beautiful Greek Orthodox style. It was closed during my visit, and I noticed that a lot of Greek churches are actually closed to the public. But it's cute to see outside, and the church itself dates back to the very early days of Christianity, so it's quite old too.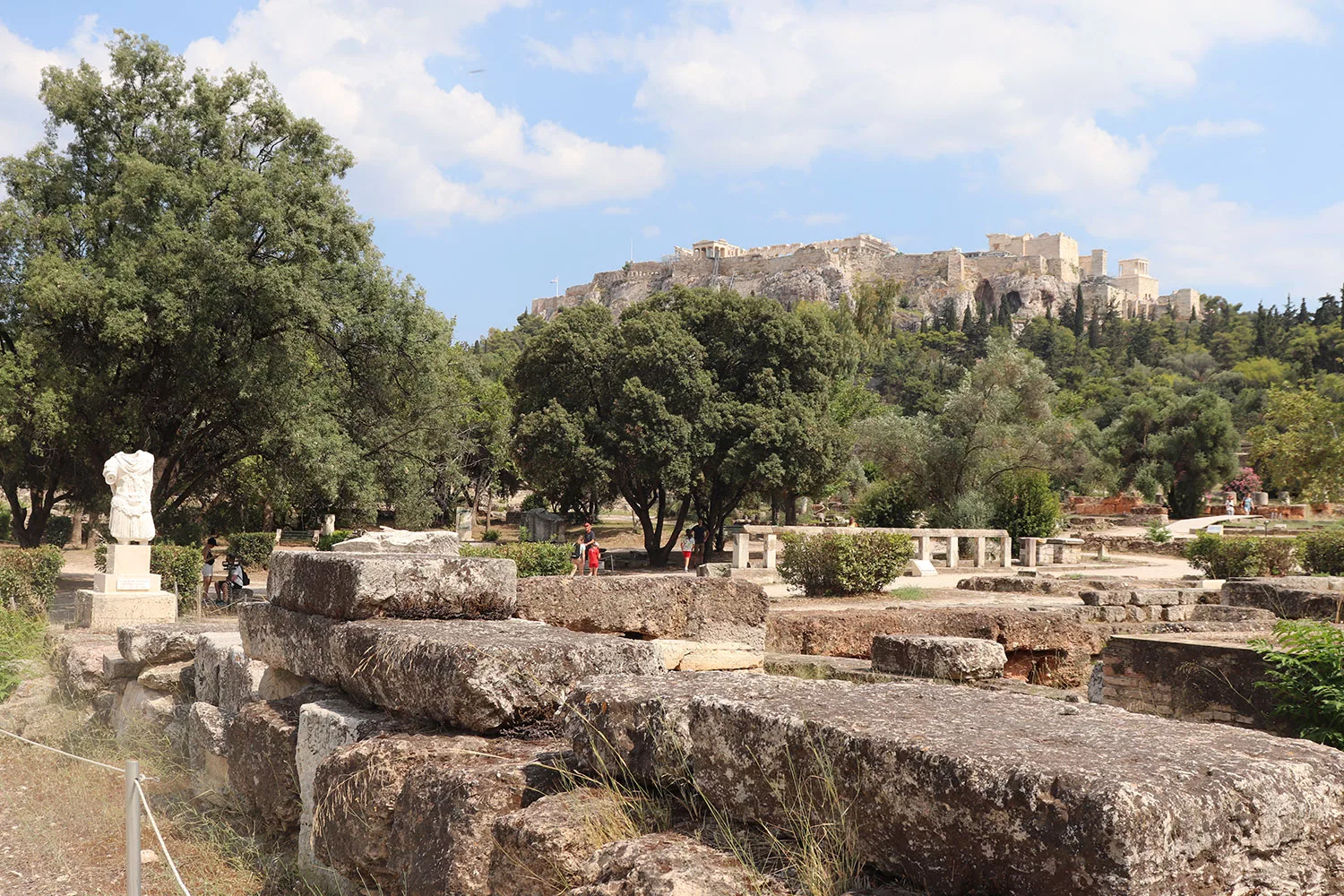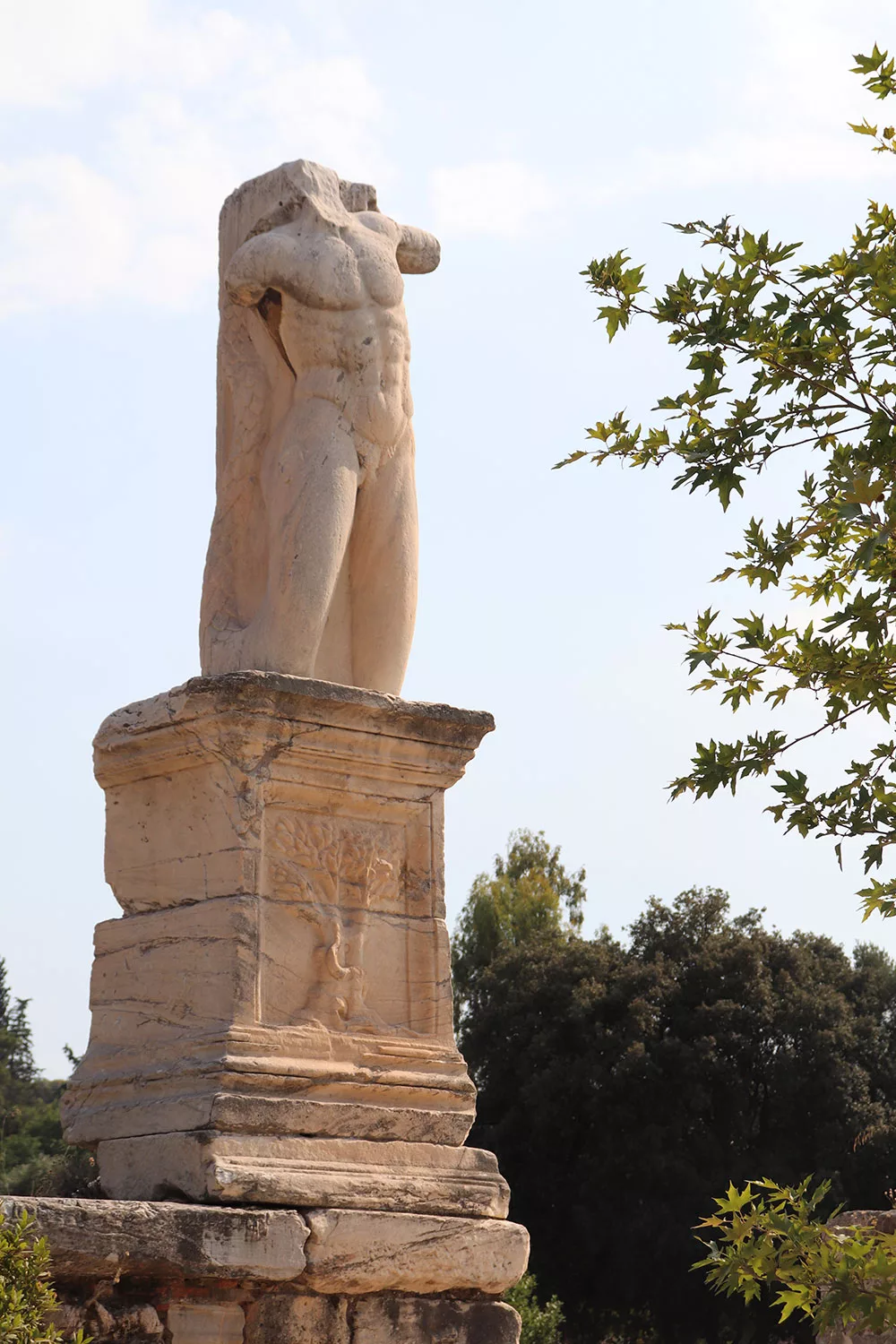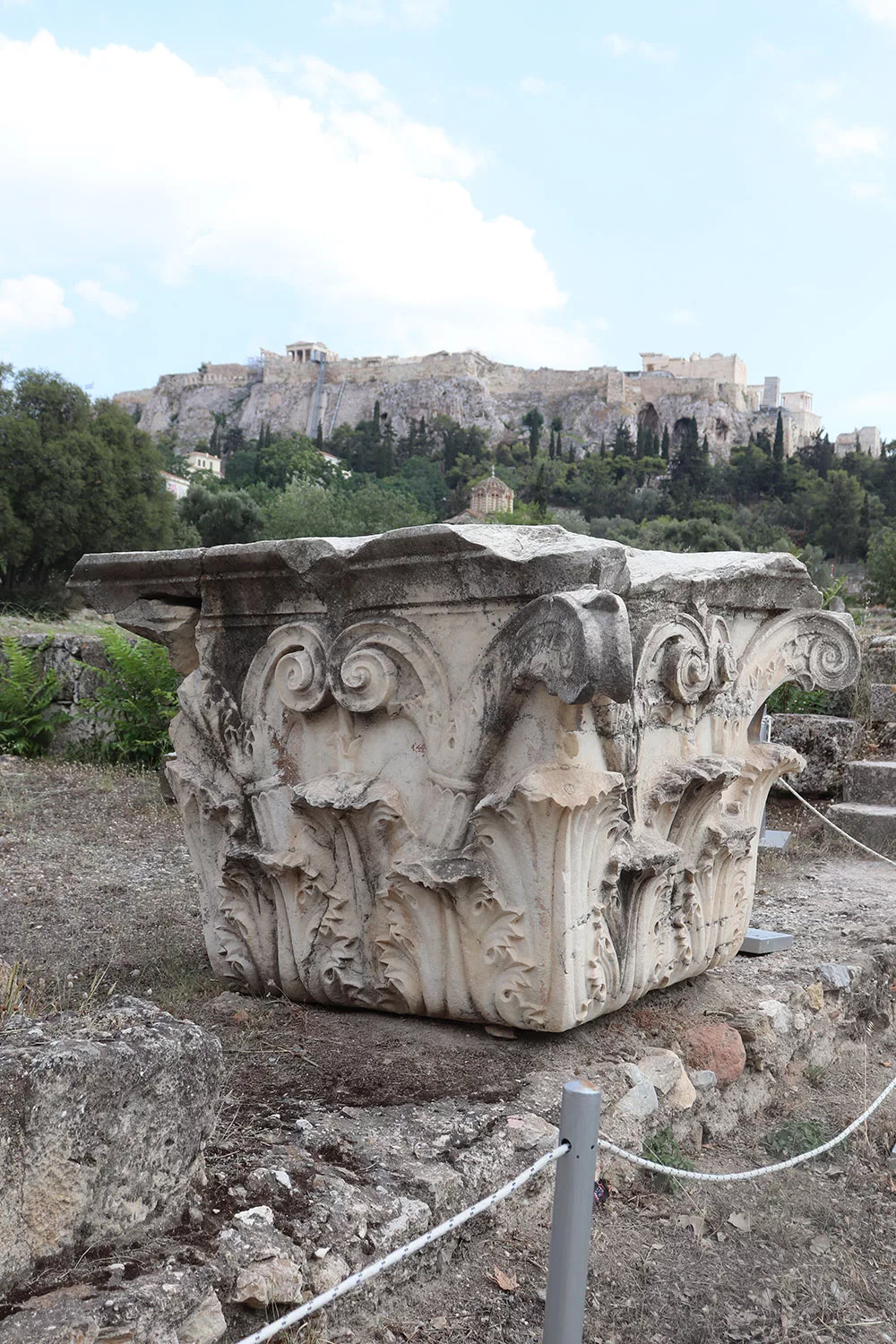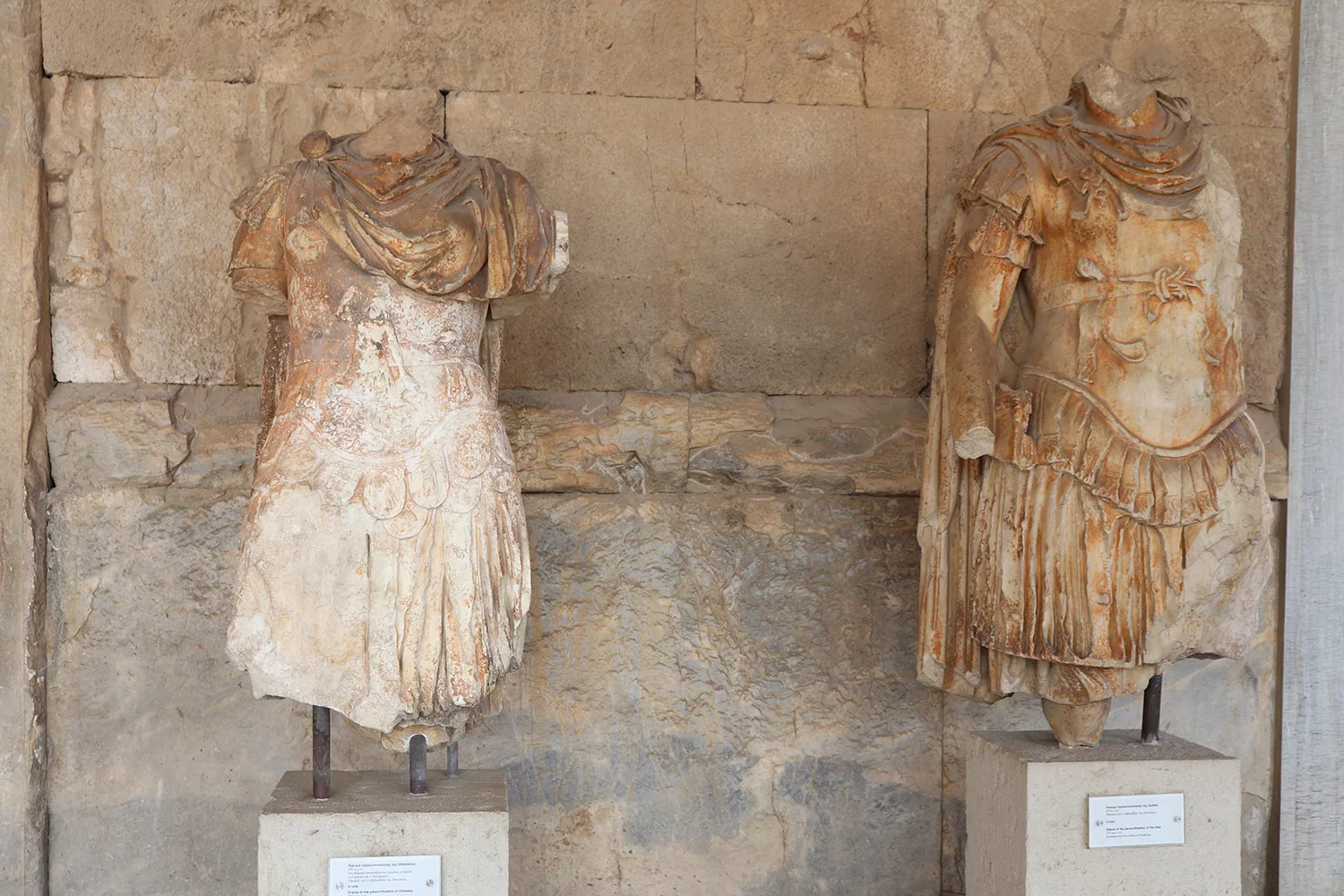 A lot of the area is in ruin. There's supposed to be the "Odeon of Agrippa" but it's honestly not recognisable anymore, just rubble.
However there's also a small (and air-conditioned) Agora Museum you can visit that has artefacts from the Agora as well as information about the site and a nice viewpoint.
Rick Steves also has a free audio tour and map for people looking to explore the Agora.
Other Ancient Sites
If you get a combo ticket for the Acropolis, it'll allow you to visit all the places in this section.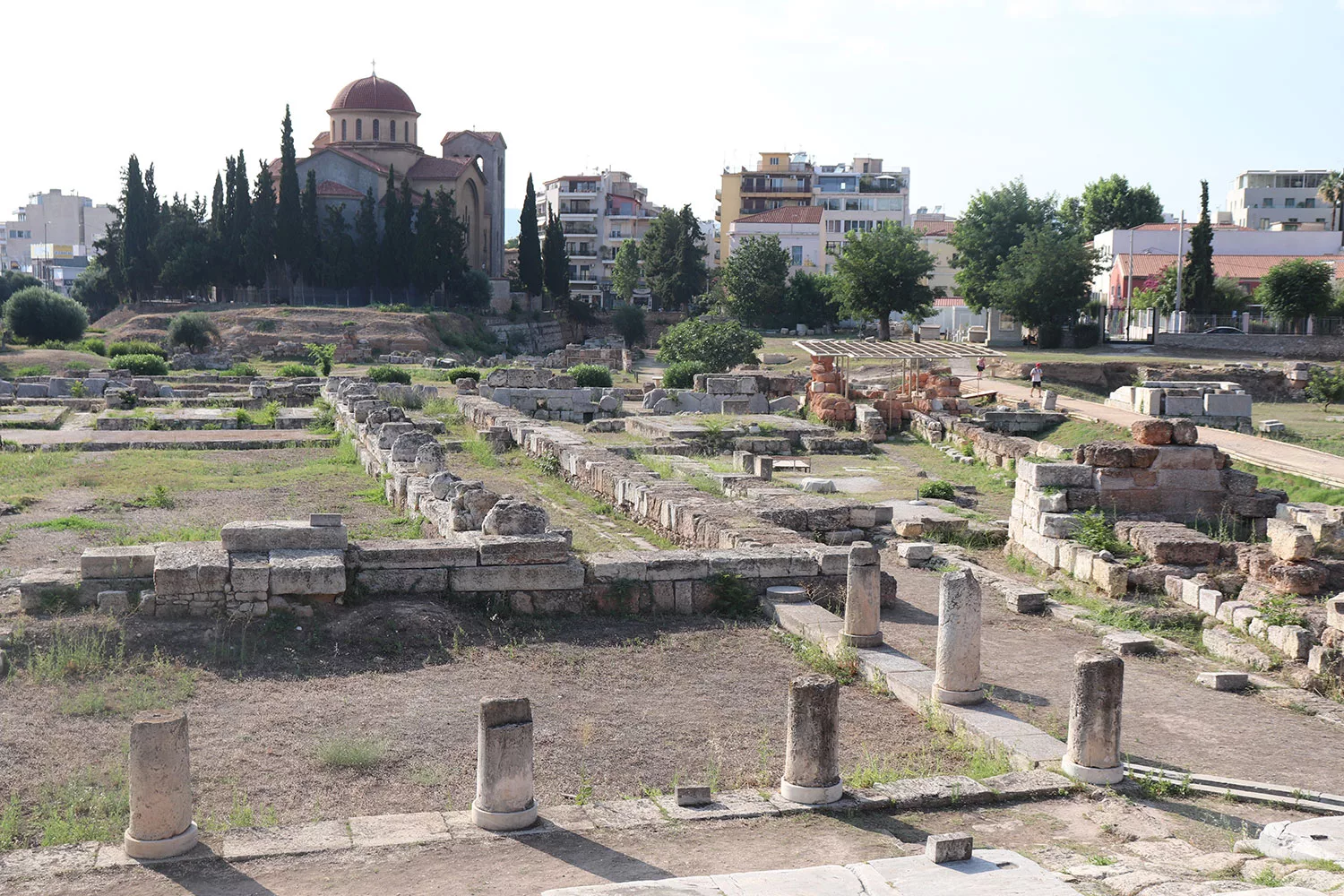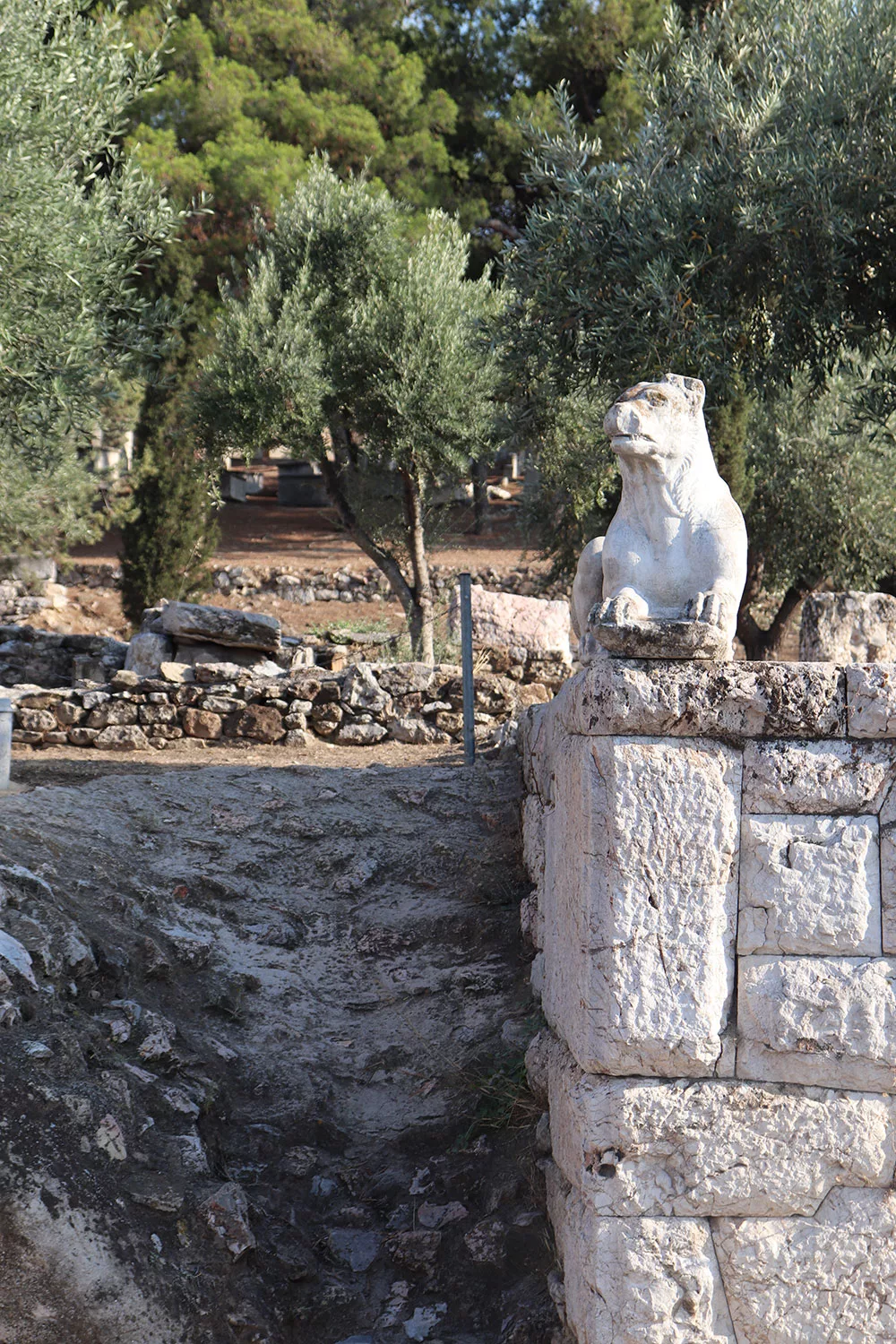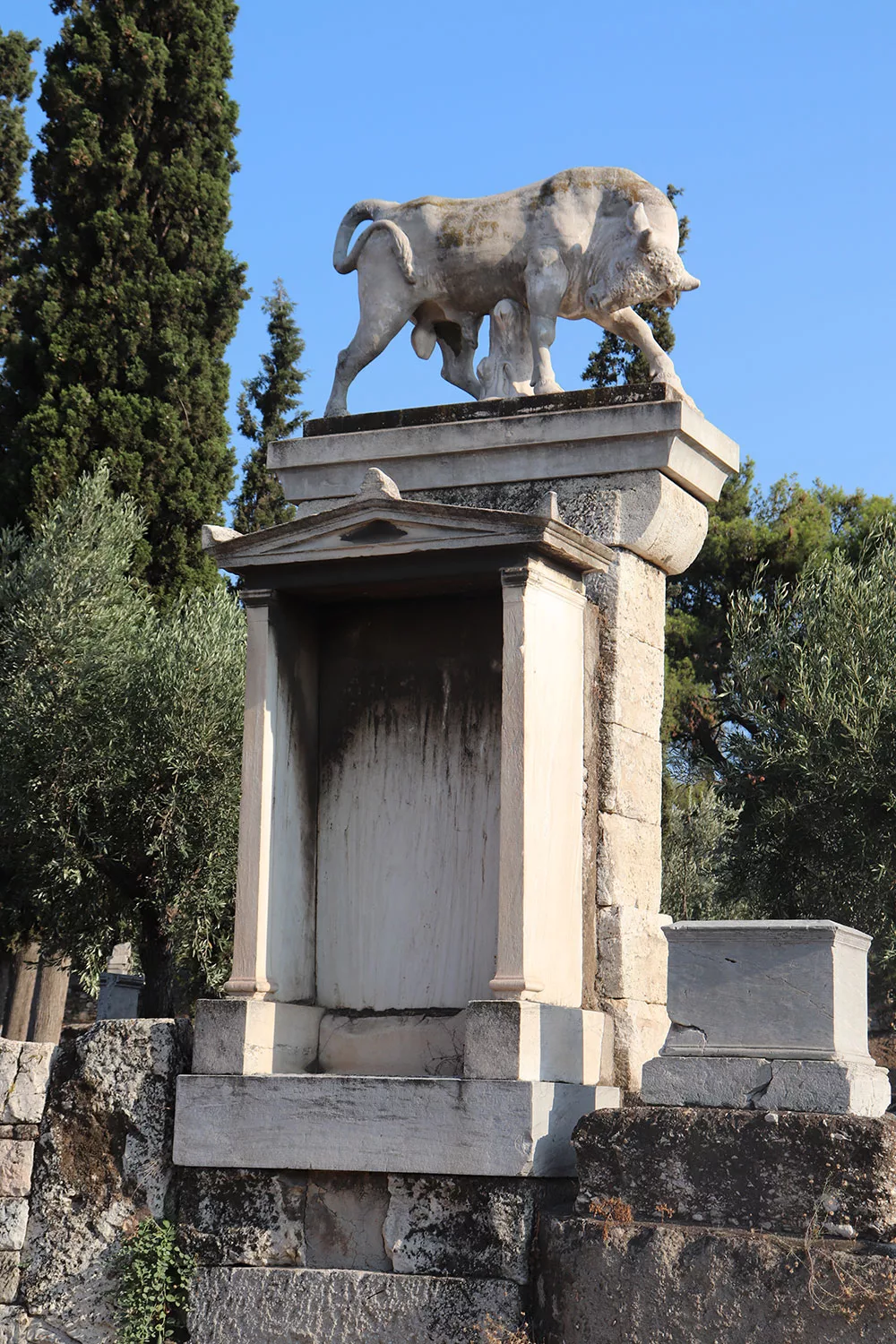 Another place we visited was the Kerameikos, or the ancient cemetery. It's so off-the-radar that many locals use it as a park and even jog there. Admittedly it's not the most exciting place, but you can see ancient tombstones here and there's a small museum with funerary stones and information.
We got a bit ancient site-ed out so even though we stopped by these other sites, we didn't go in them.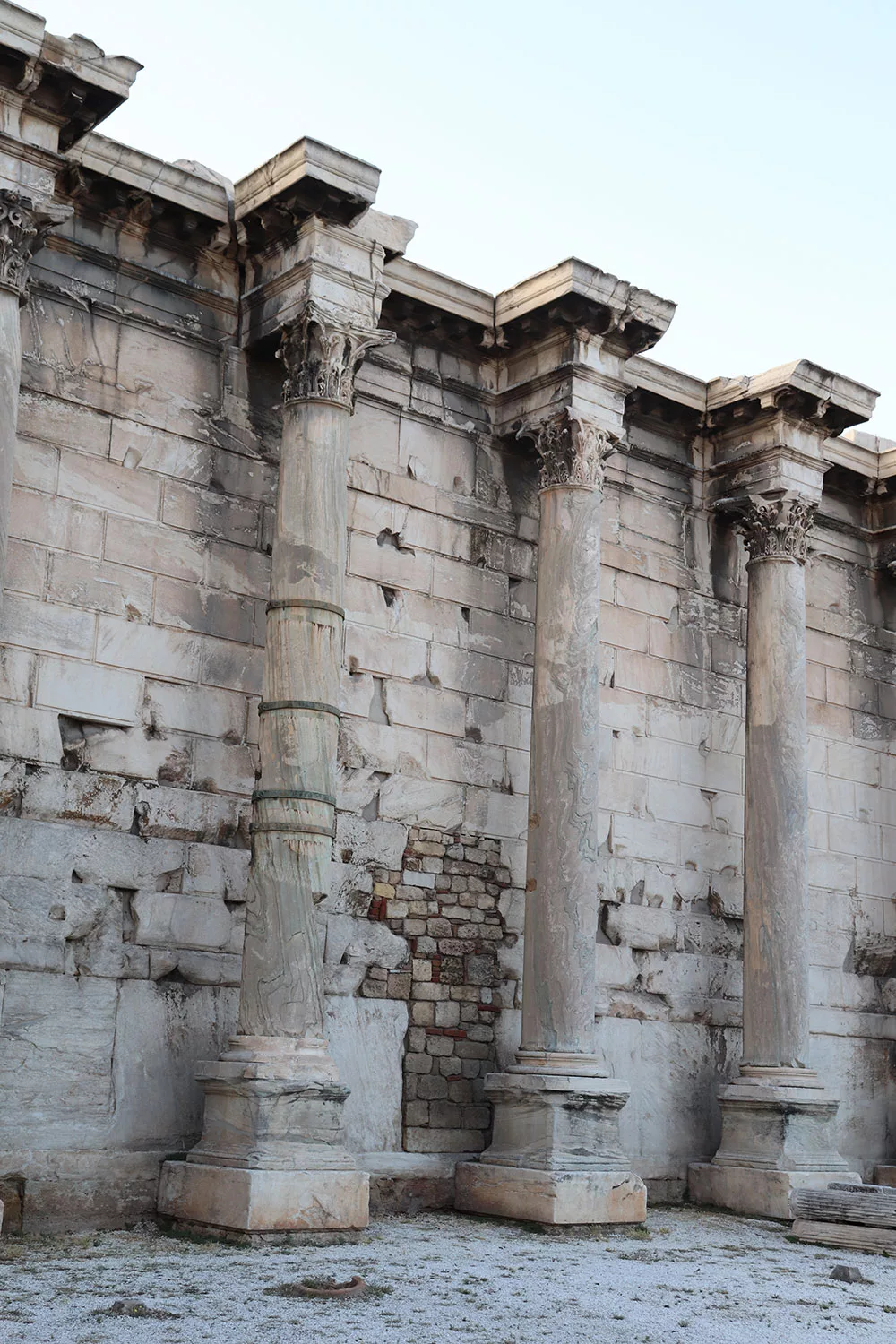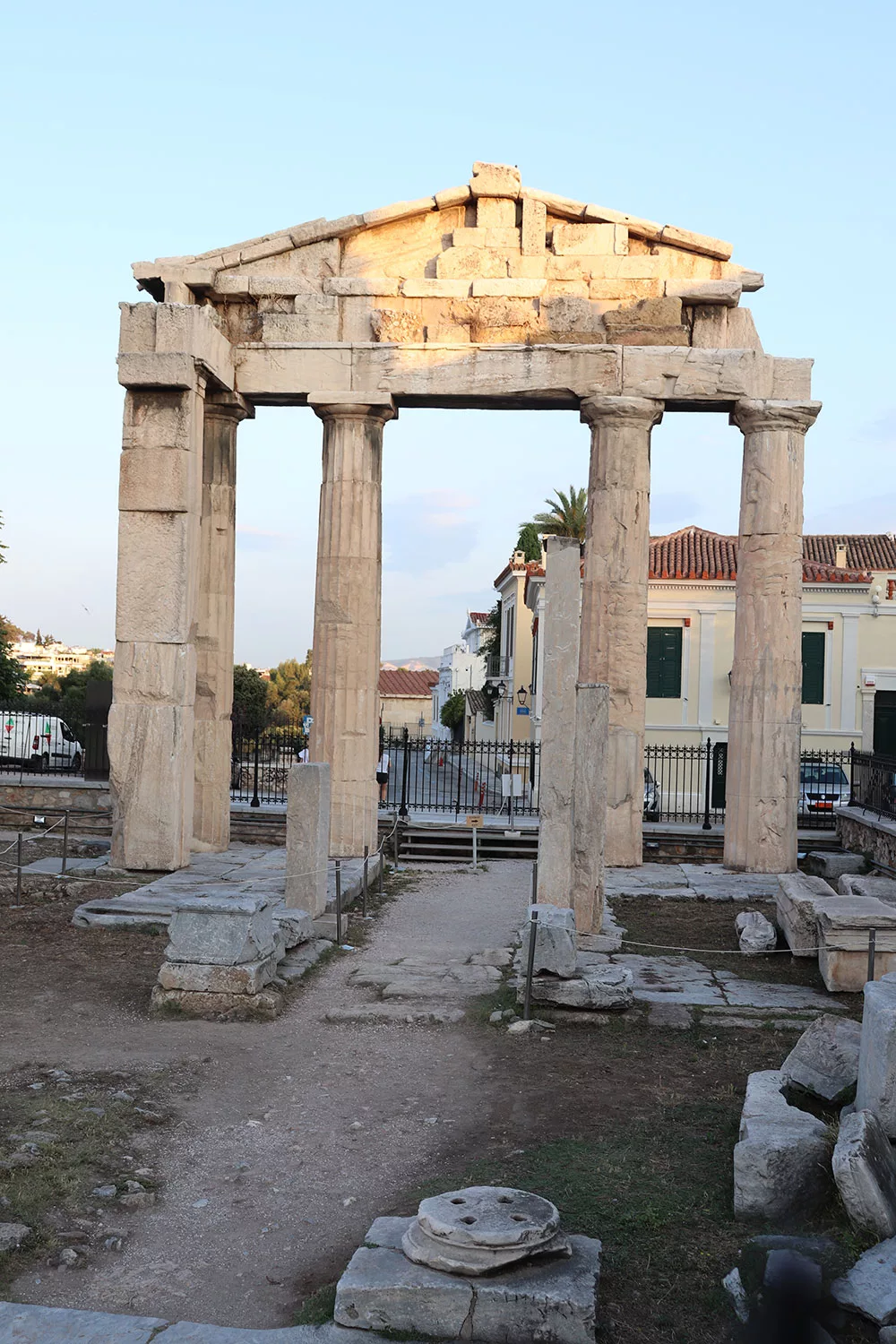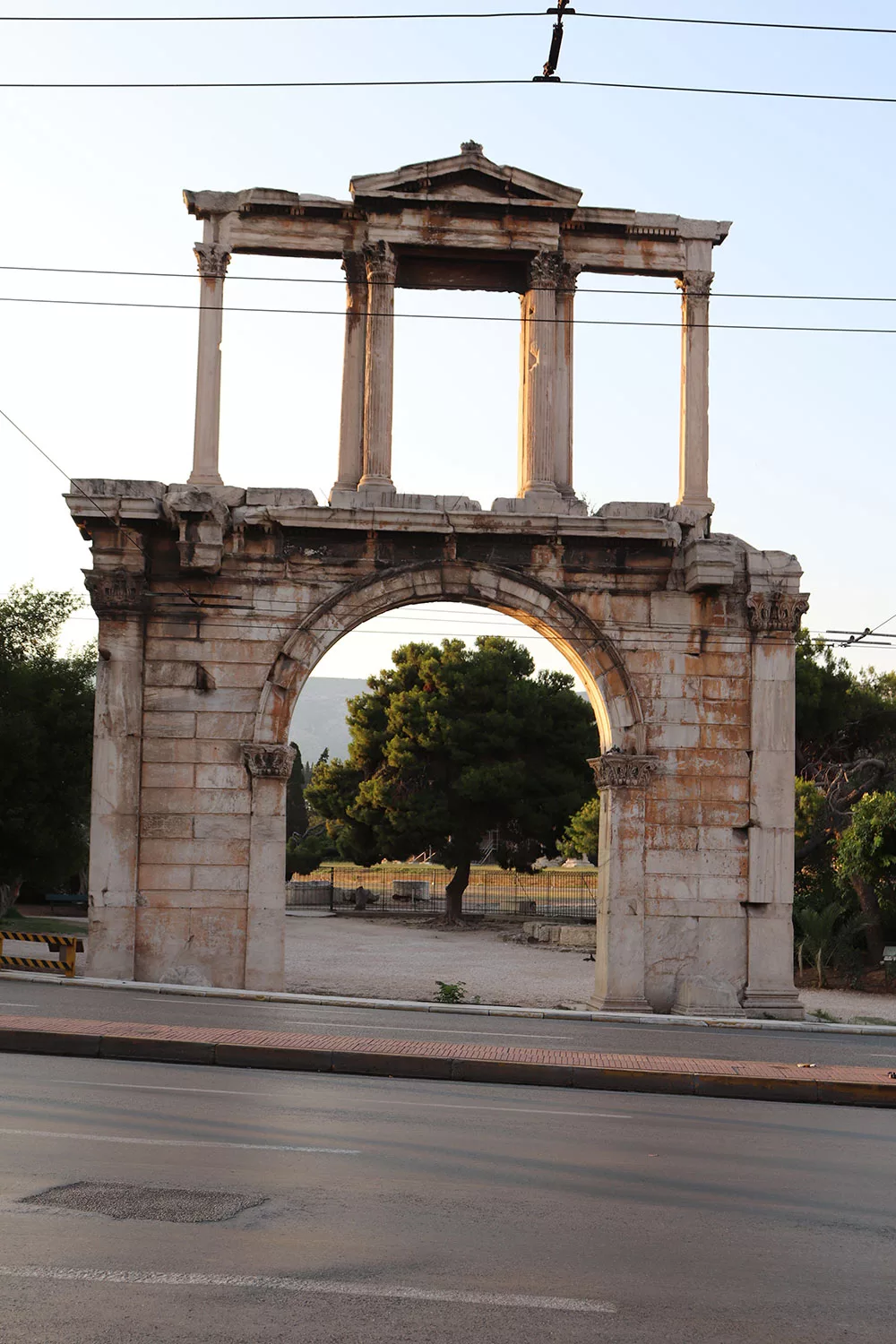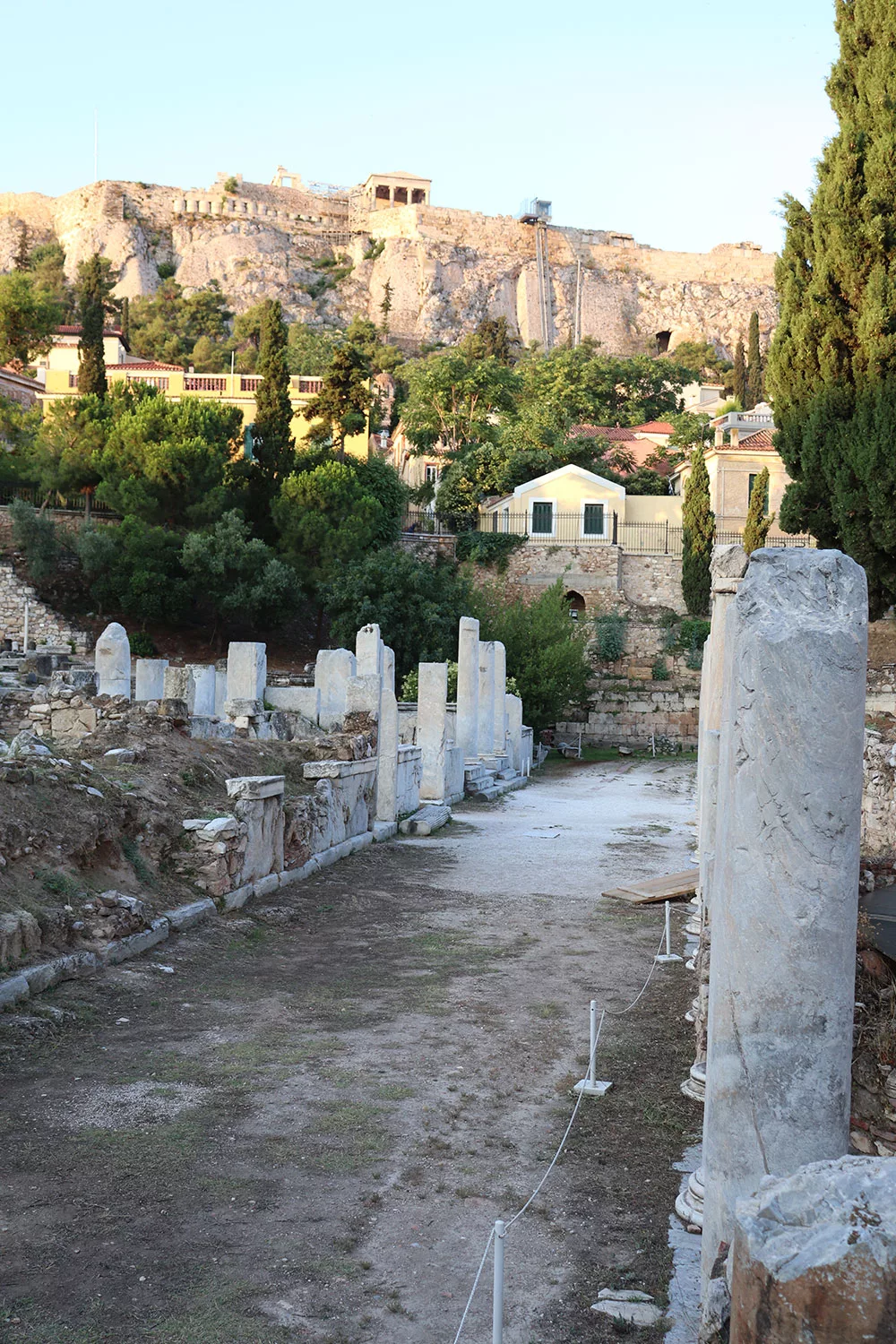 There's a temple called the Olympieion, or Temple of Olympian Zeus, you can visit with your ticket. It's near Hadrian's Arch (no admission required). There's also the very ruined Lyceum, or School of Aristotle, which was the center of philosophical debate in Ancient Athens. It was destroyed nearly two thousand years ago, so again, not much to see, but you can visit it if you wish.
Some later Roman sites are the Roman Agora, which was the center of Roman life in Athens, and Hadrian's Library, which functioned as a library and lecture hall. These date to roughly the 2nd century.
Pnyx Hill
This is something we didn't have time to do, or honestly, the stamina because it was 95 degrees when we visited. But Pnyx Hill is an overlooked part of Ancient Athens. This area close to the Acropolis was also used in ancient times and has a few ruins to see, even if they're less impressive. If you have a few hours in Athens and fancy a stroll, you can go up Pnyx Hill to see some ancient ruins and great views over Athens.
Museums & Other Things to Do in Athens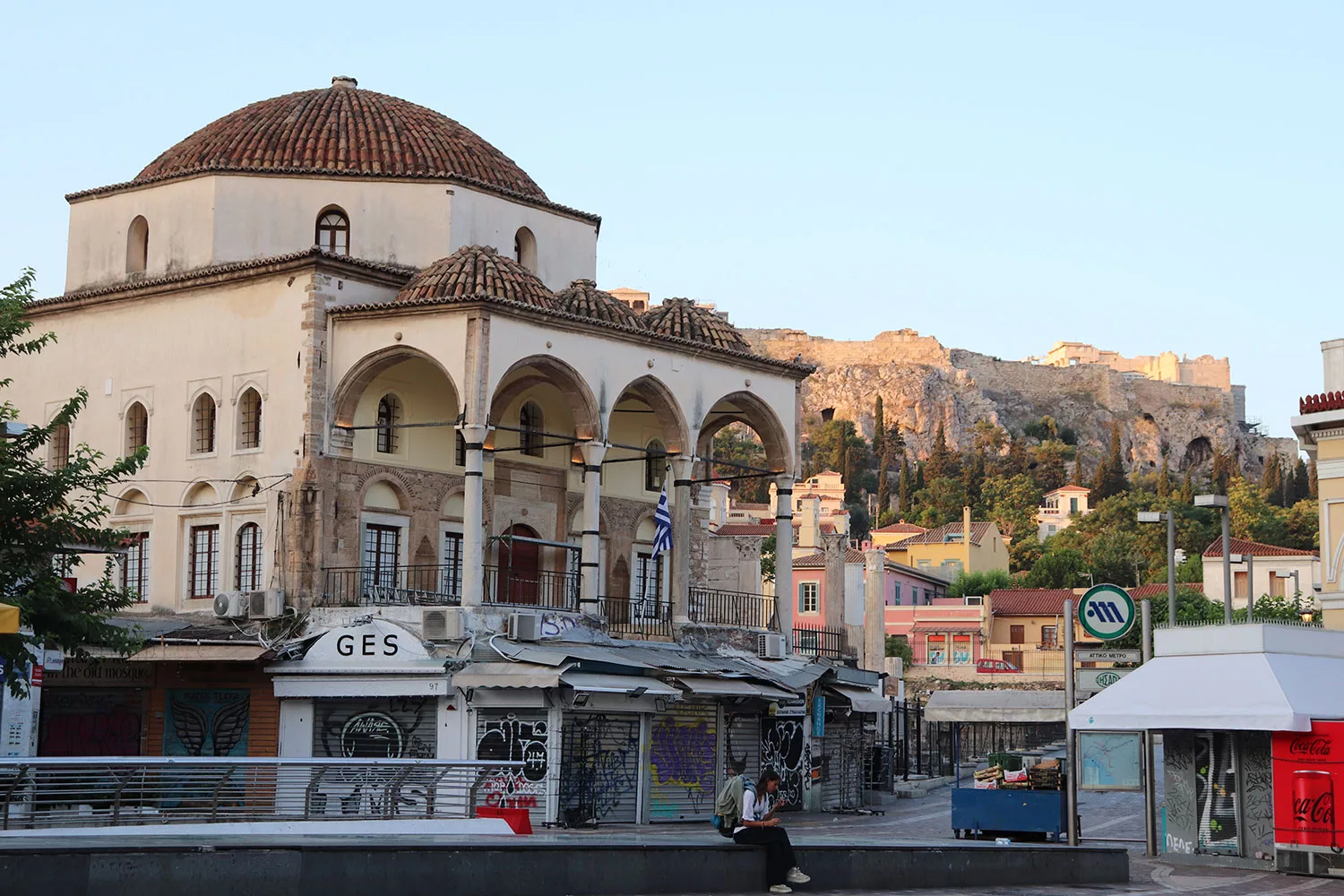 Monastriaki Square is said to be the main square of Athens, dominated by the Holy Church of the Virgin Mary Pantanassa and Tzisdarakis Mosque but overshadowed by the beautiful Acropolis. It's worth a stop by but I didn't get the hype. It was really dirty and crowded every time we passed through. But if you're looking for shopping, then this is a fantastic area to be in. Just north of the square has shops and restaurants. It's not the most local place but is still a quality one.
When you look up Athens, Plaka is a neighbourhood that comes up over and over. I was honestly disappointed with it. Though it's definitively "nicer" than the other parts of Athens, it's also incredibly touristy. Here you can find souvenir shops and menus in English only. It's a small area but certainly not the best.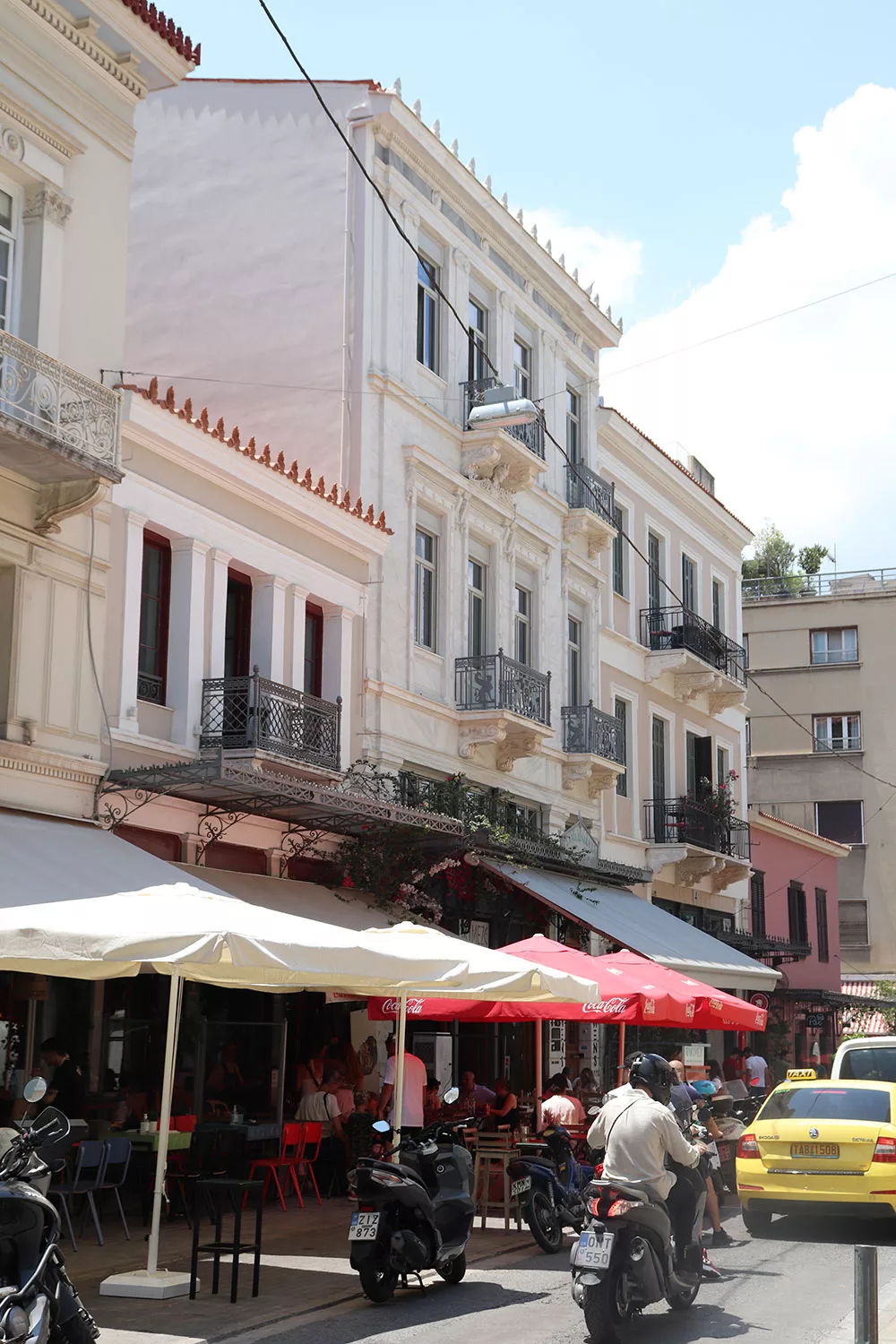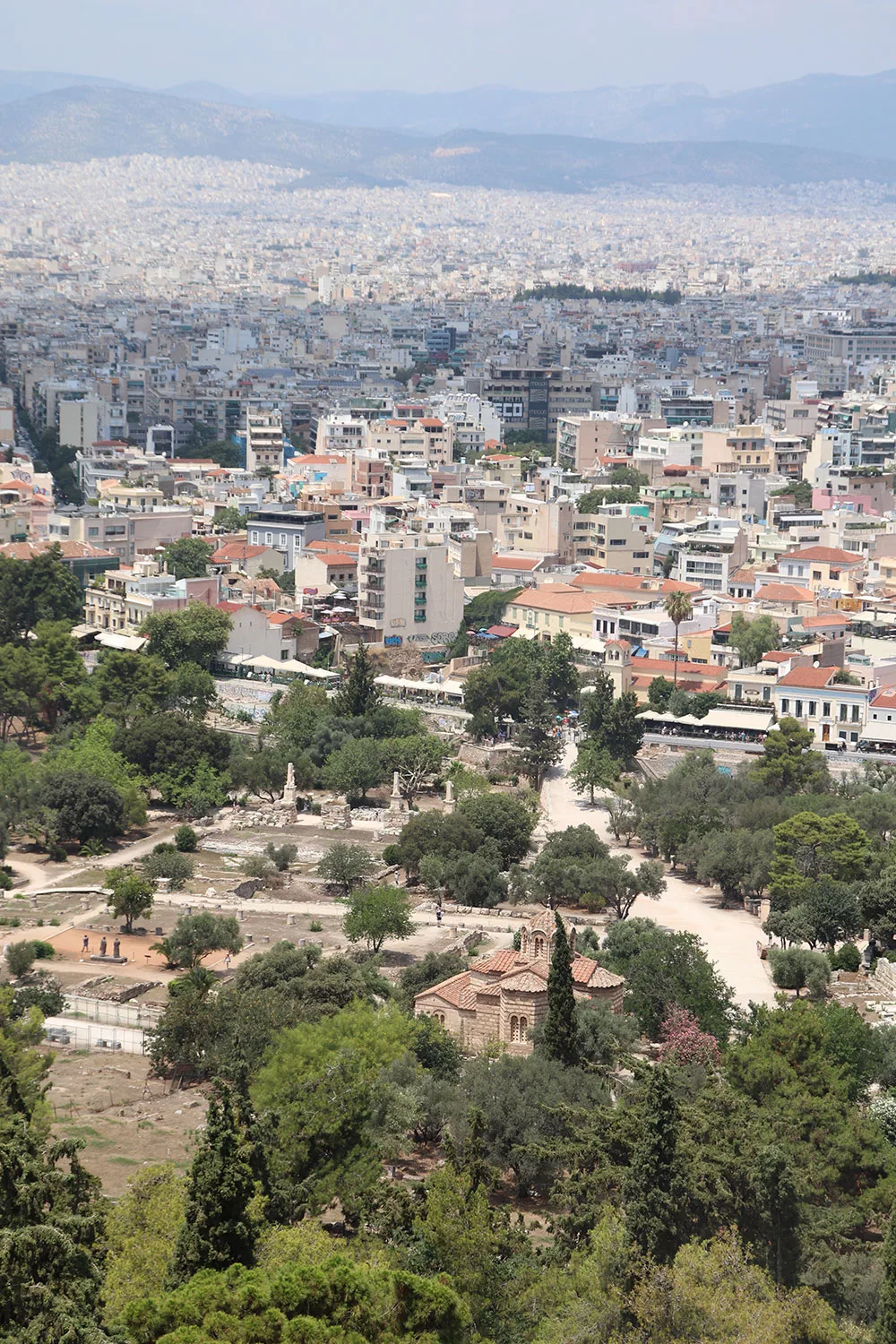 One thing we all loved was the Benaki Museum, which has lots of decorative and costume arts from Greece, and tons of jewellery. Their large collection spans from ancient Greece to more recent centuries, and we found the costumes and jewellery to be very beautiful. They also have lots of information on the history of Greece to put what you're seeing into context. I highly recommend it!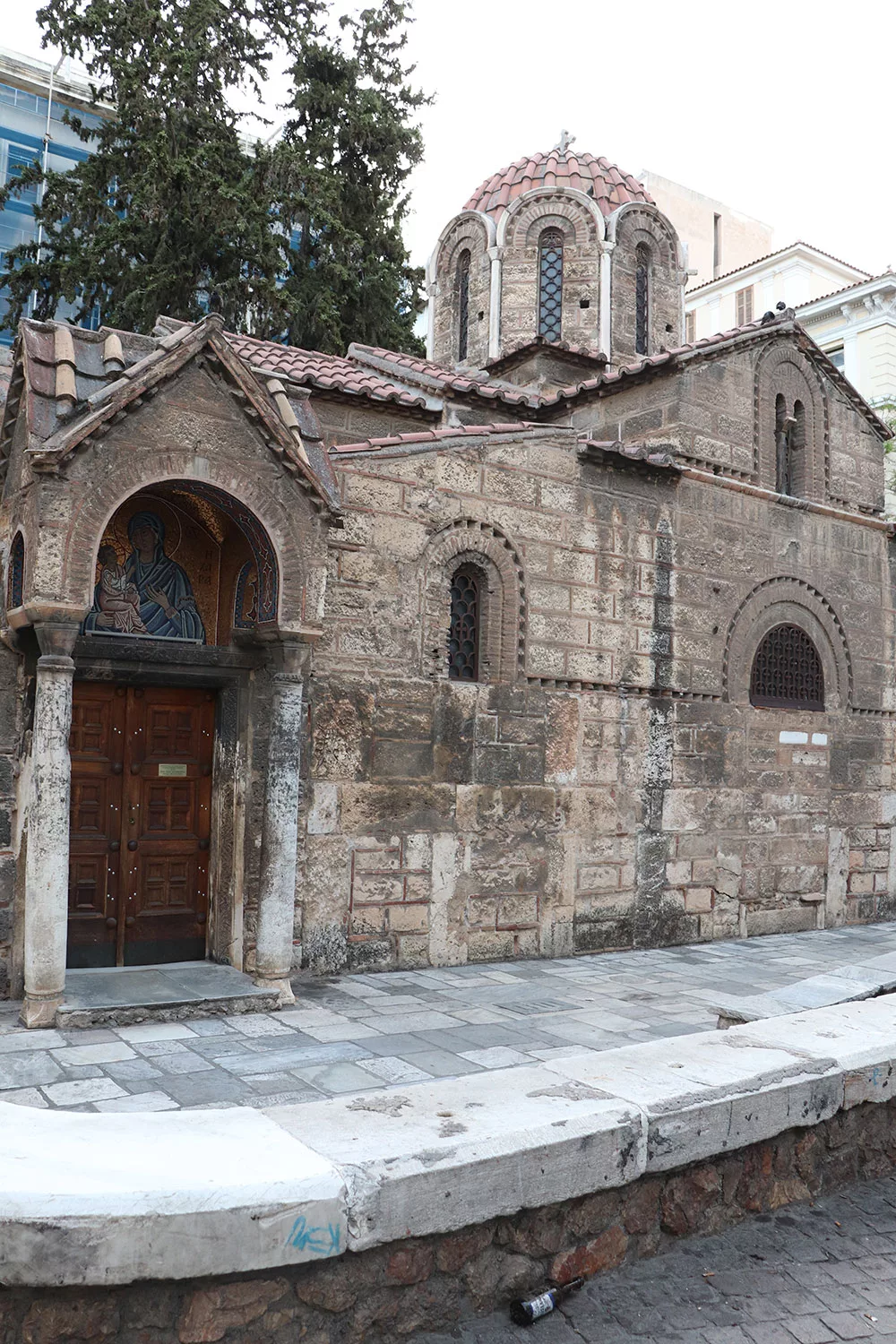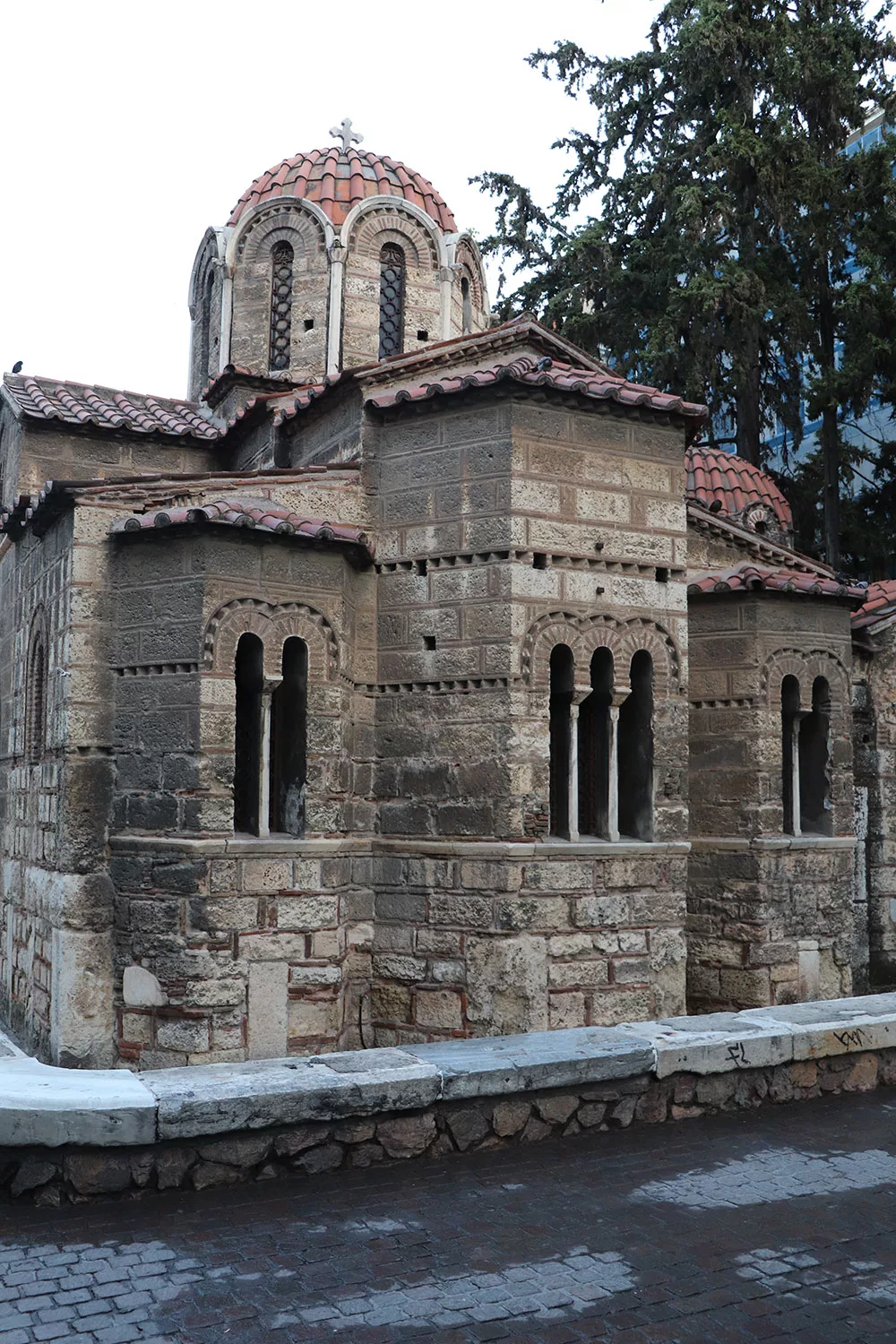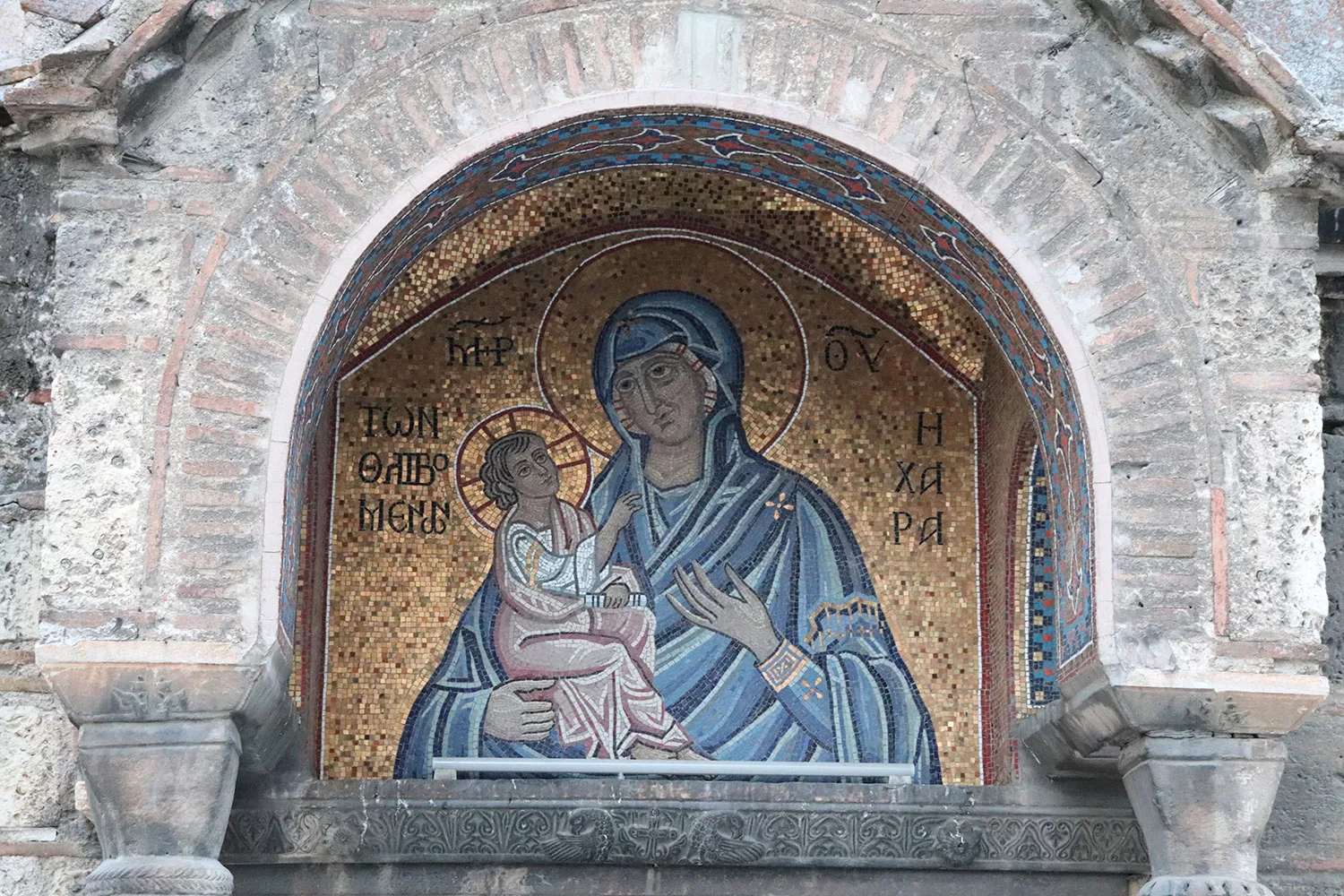 There are also lots of churches through Athens (and Greece). I particularly loved seeing Kapnikarea Church, which dates to about the 11th century. What I noticed about almost all the churches we "visited" is that they weren't open for visitors. I may be wrong, but I got the gist that the clergy doesn't want churches to become tourist attractions, so they're only open for worship. But the outsides are still worth seeing, and if you're lucky, you might get to go inside!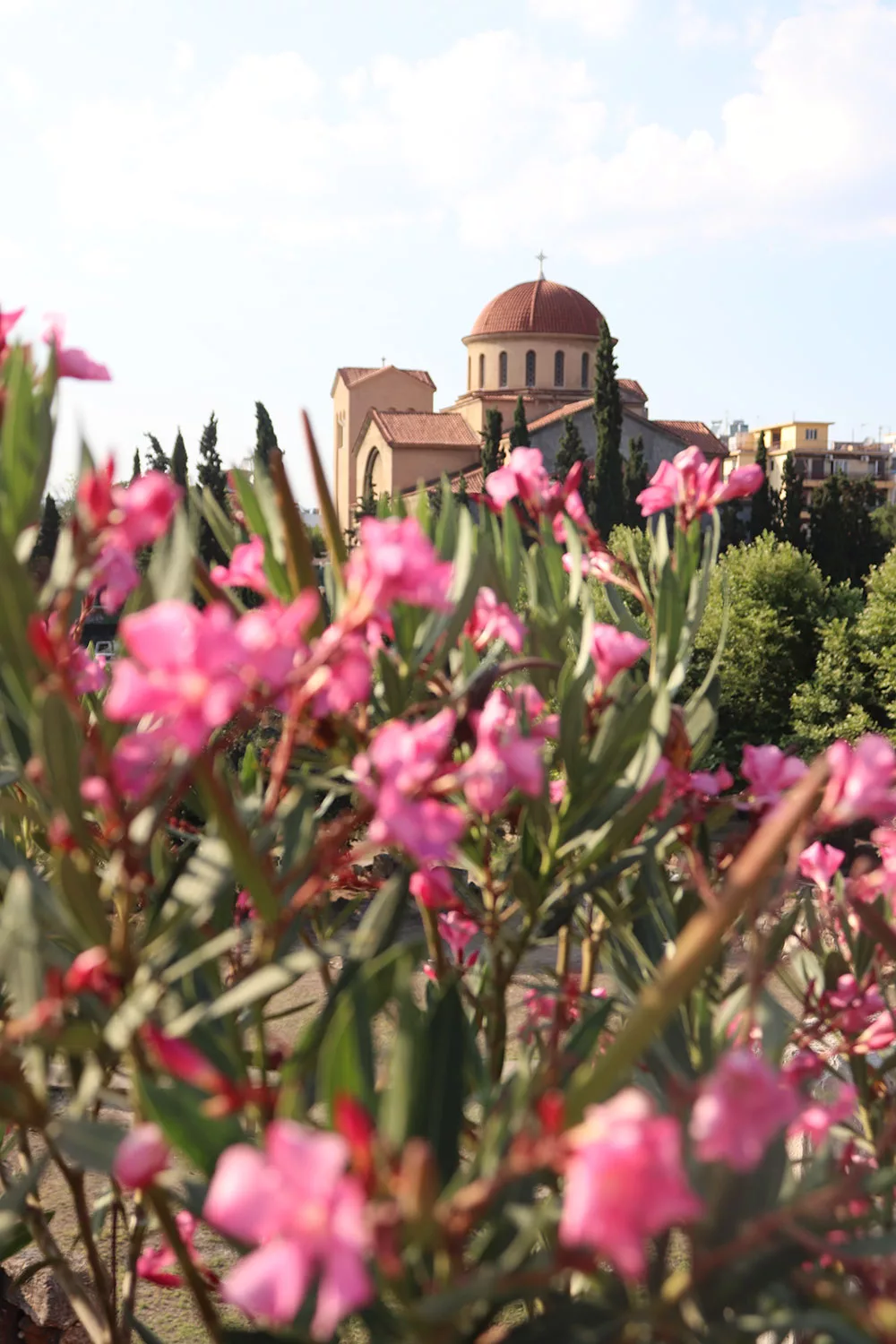 Something we also got to do was a cooking class with CookinAthens. There are a lot of cooking classes you can book online, and I only tried this company, but we had a great time. I particularly liked that the recipes were a bit easier. I've done cooking classes before where we've made pasta from scratch and it was fun, but I'm way too lazy to do that. I've already made some stuff we learned at the cooking class in Athens at home.
There are many other things we didn't get to experience in Athens, too. For museum buffs, there are a ton of museums: the Byzantine and Christian Museum, the Museum of Greek Folk Art (which could be a great complement to the Benaki Museum), the Museum of Cycladic Art and the National Archaeology Museum. Of course we saw a ton of archaeology in Athens anyway, but this is all something to consider if you have more time.
A popular spectacle in Athens is the Changing of the Guard, which occurs every Sunday at 11:00am at the Presidential Mansion.
The Final Word on Athens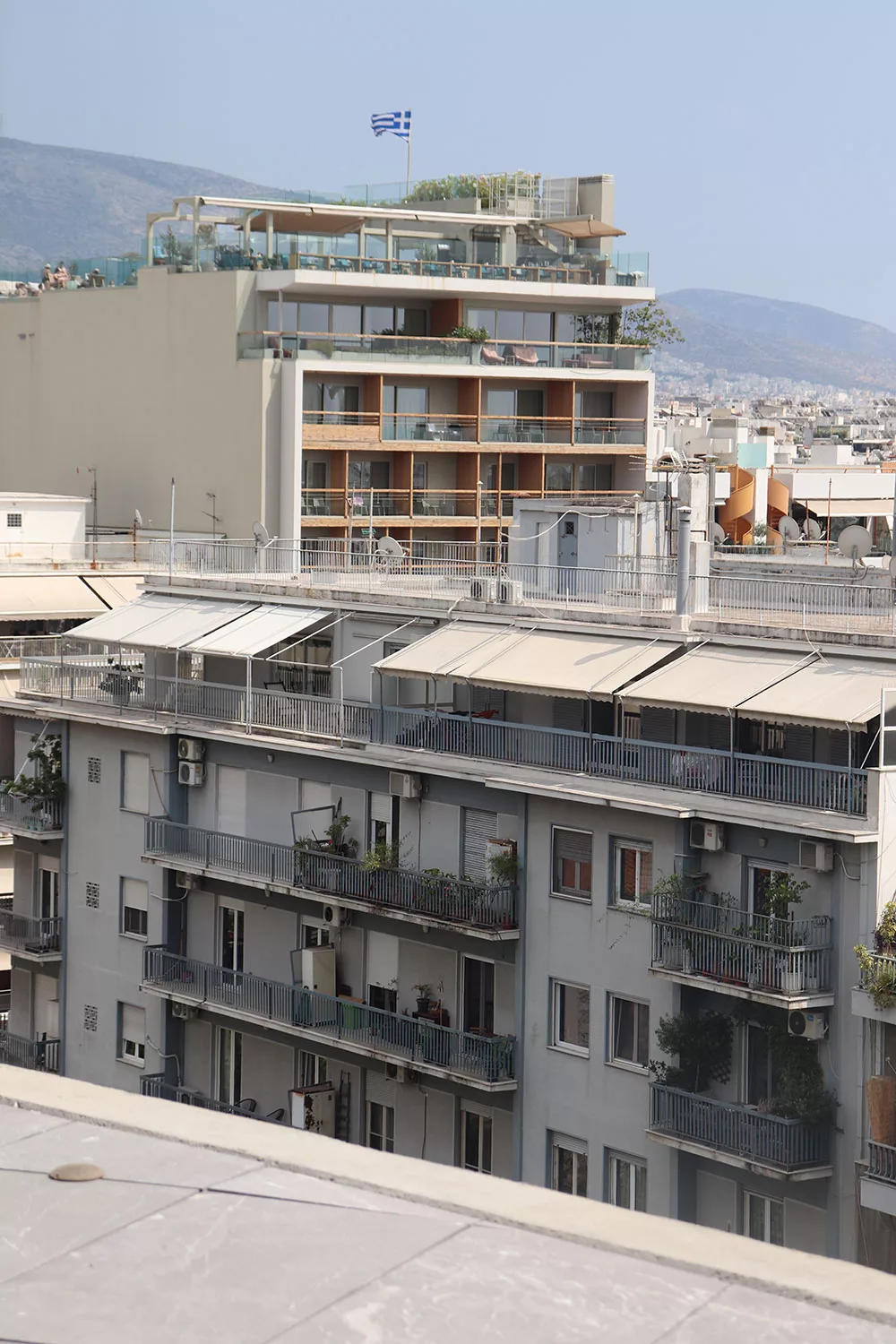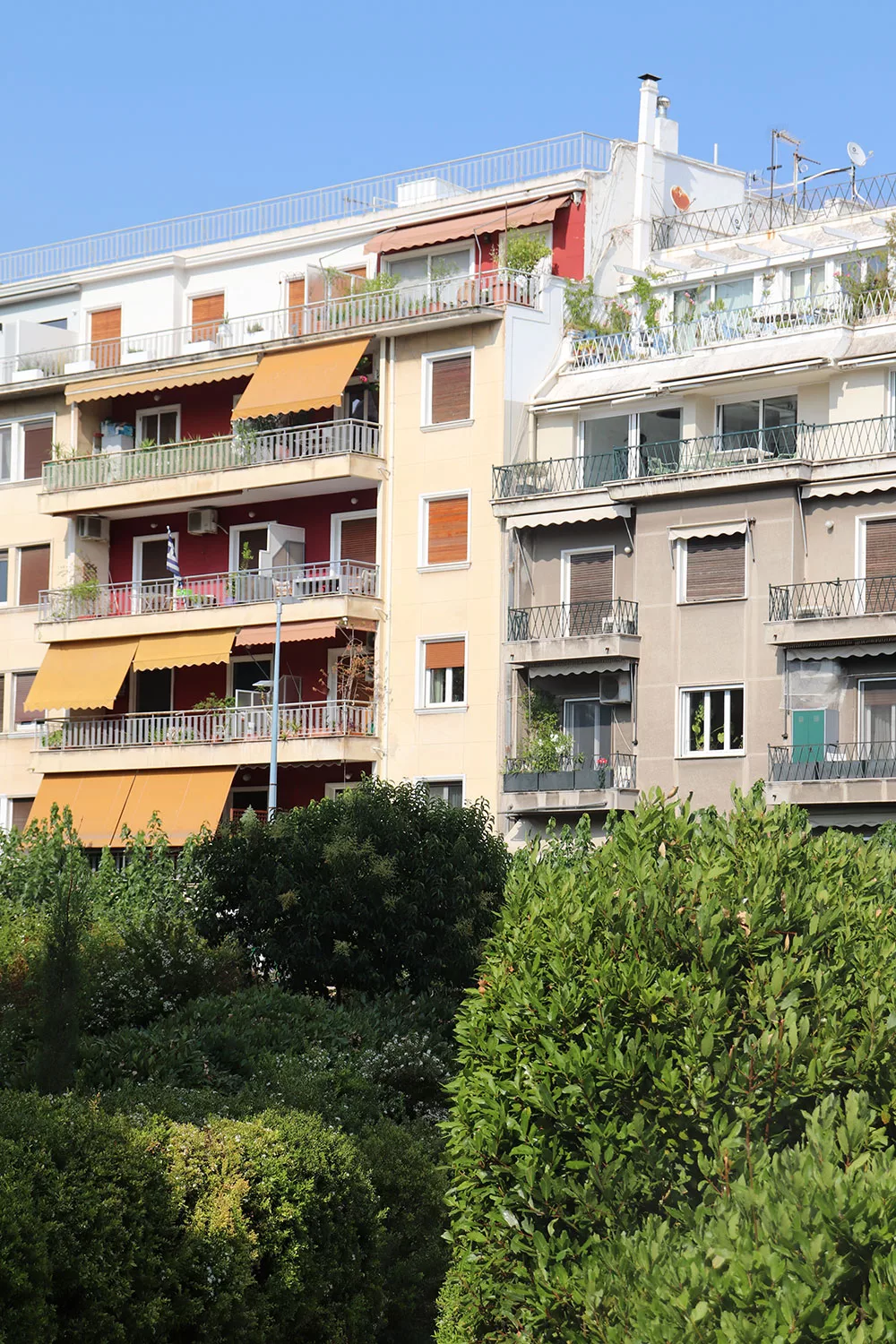 Even though Athens has a lot of tourists, I was surprised by how local it felt. Of course there's the central areas that have lots of souvenir shops, but there's a lot more of the city. It's quite a large city so there's lots of places for locals to hang around, and I guess people really do just head to the Acropolis and bounce. Which is a bad thing for them, but maybe not so much for Athenians.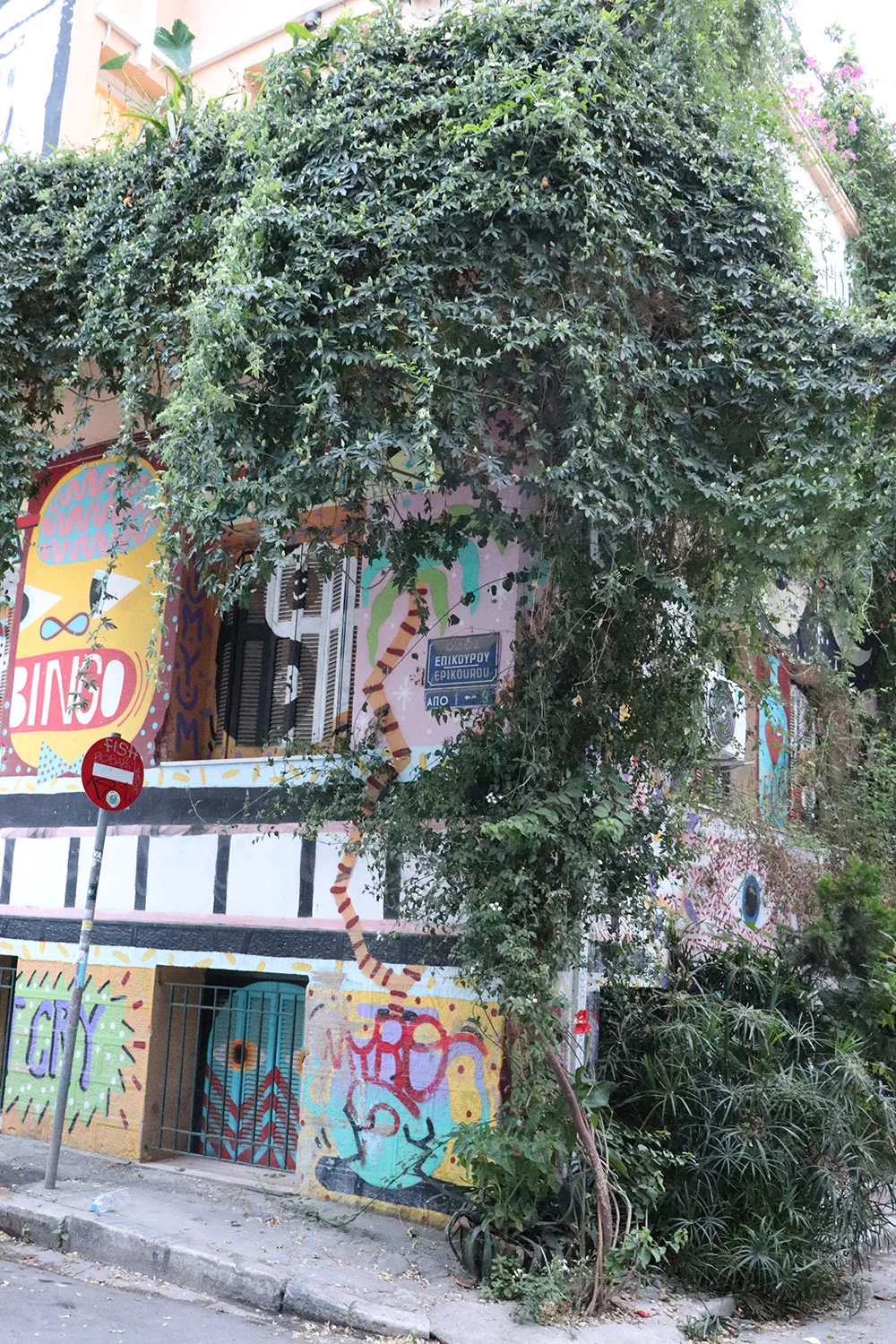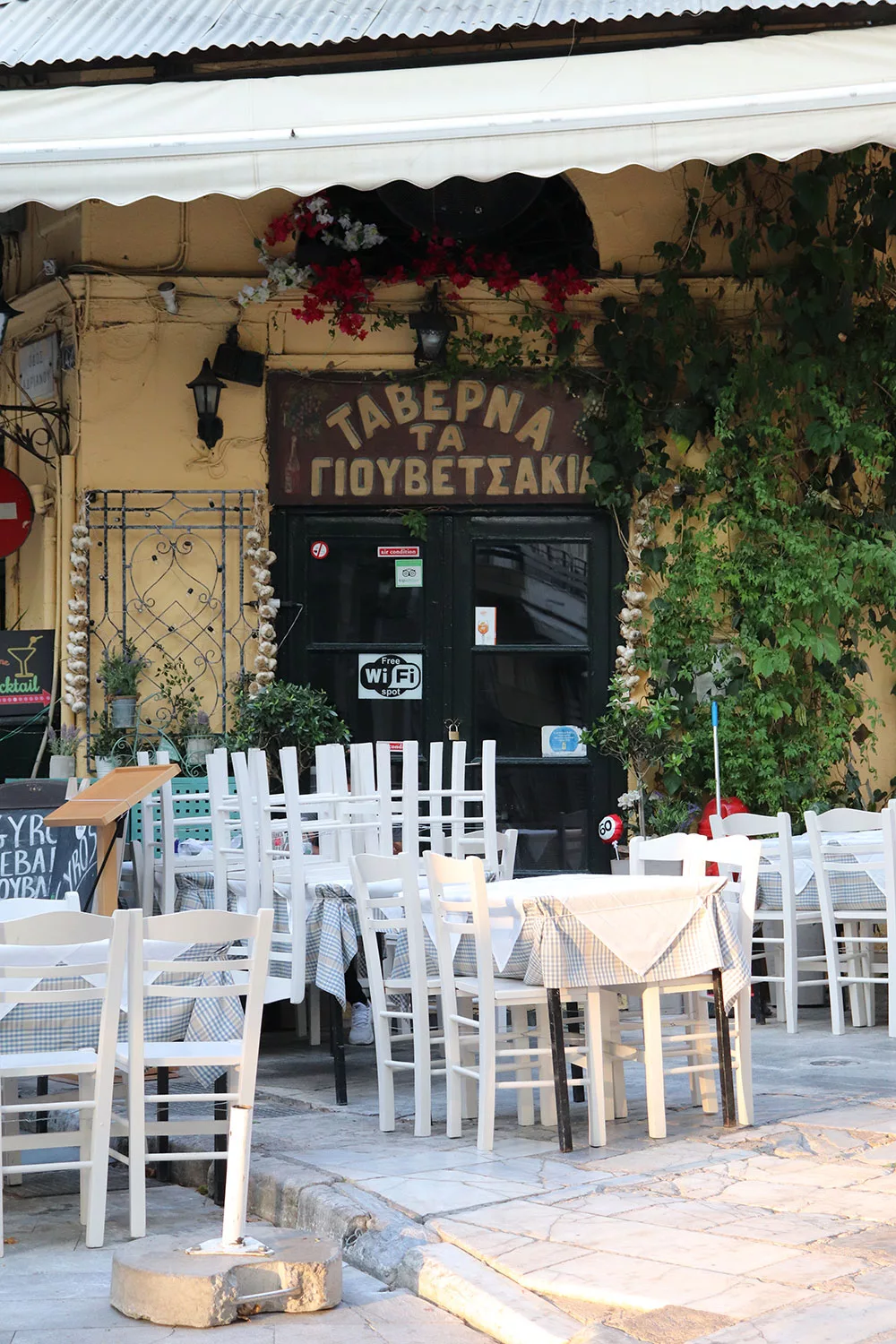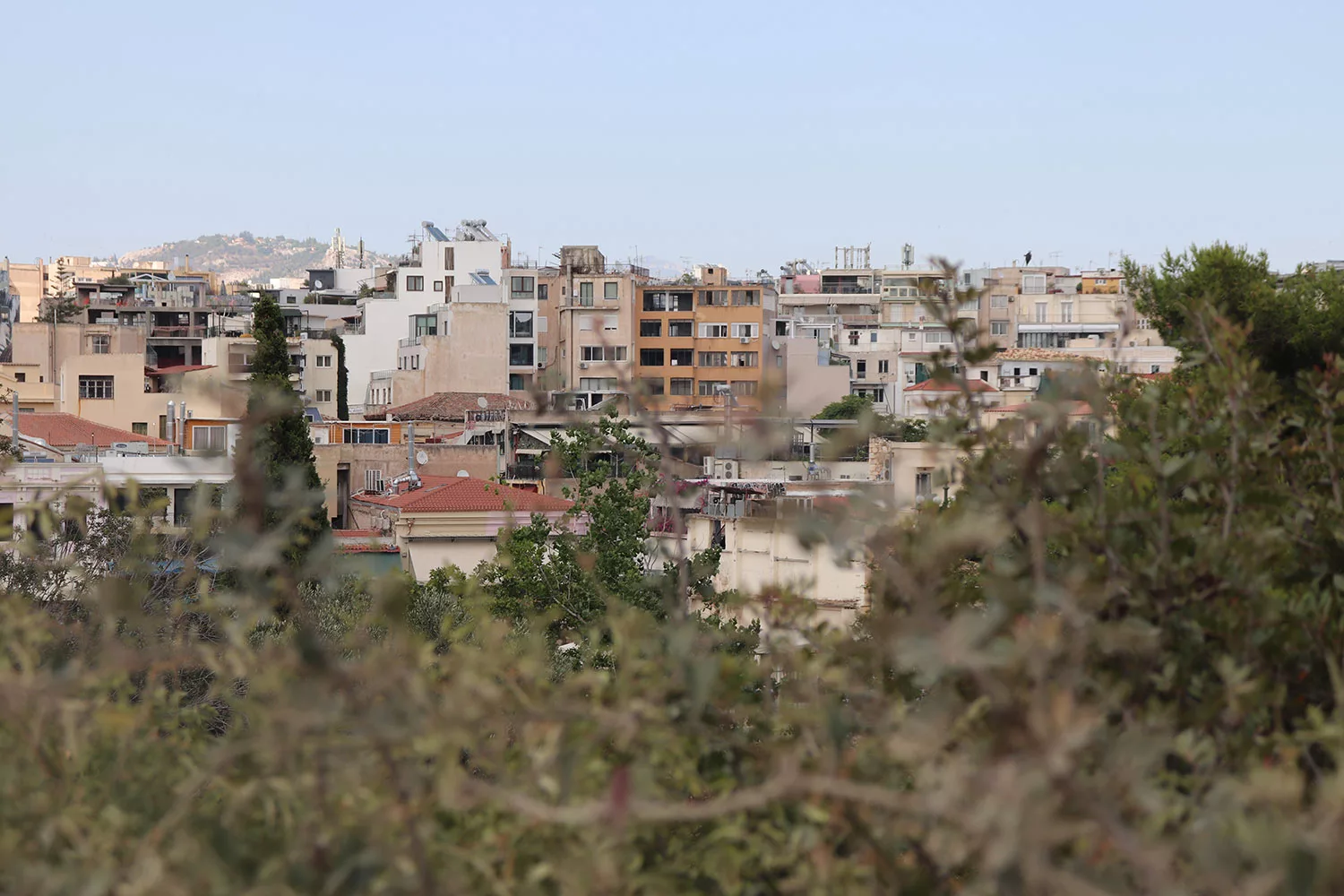 For an ancient city, it's also very modern. Aside from super old ruins here and there, there's not a lot of old world charm that other European cities tend to have. A lot of the buildings look like they date to the 20th century and have a more brutalist style to them. (Of course, that's just being general.) So I get why people may not exactly fall in love with it. I liked the vibe, I loved the friendliness of Greek people, and I also thought the harsh buildings were nicely muted by all the greenery people have on their balconies.
So, again, I really do recommend a few days in Athens. We spent two full days plus a half day for the cooking class and it was satisfactory but there was a lot we didn't get to explore. But whatever you do, when you visit Athens, get out and see the city a bit beyond the Acropolis. There's a lot to see, and I hope you like it as I did!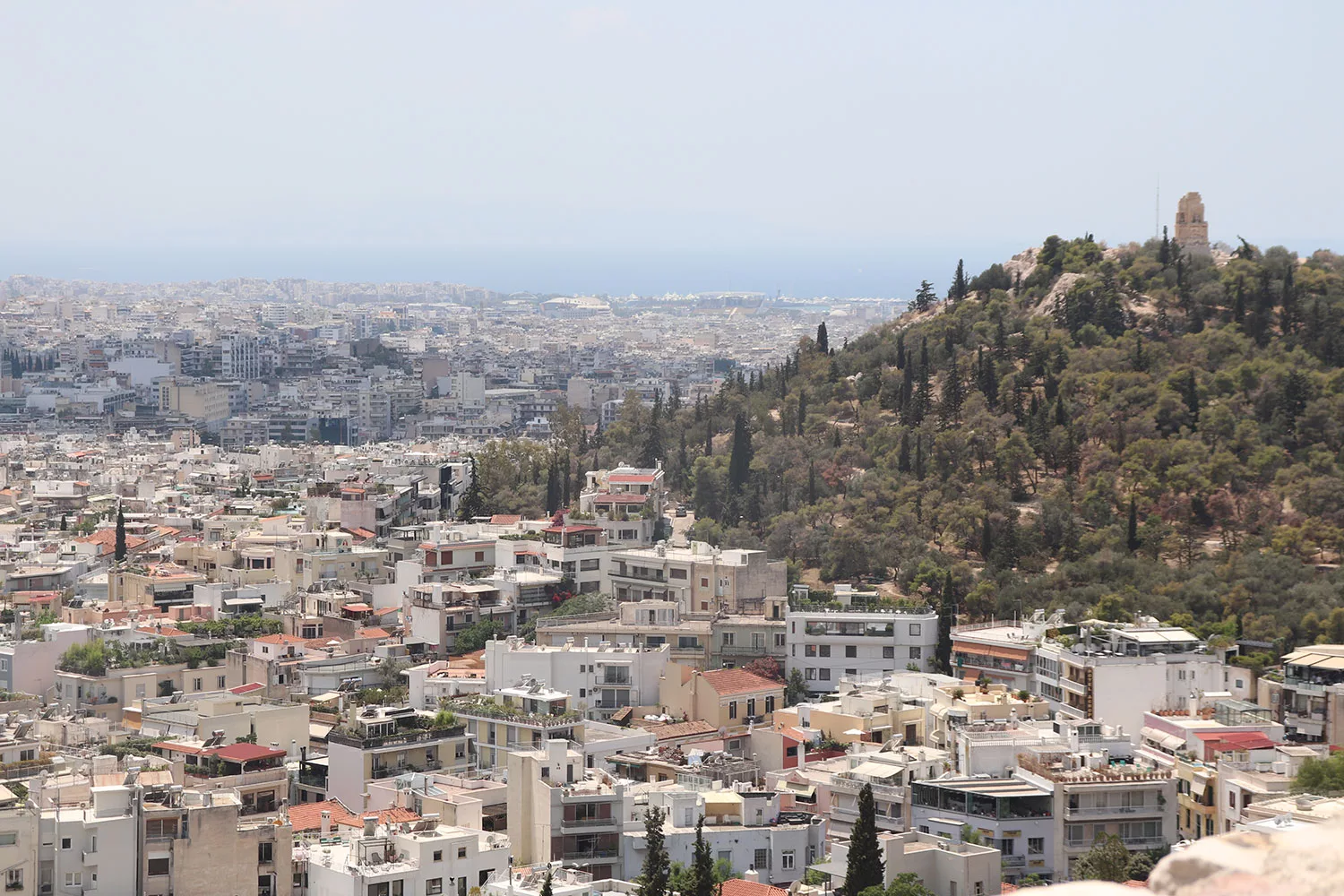 I hope this post gave you some insight with what to expect from Athens. Part of the reason I started my travel blog was to fill history lovers in on certain destinations. A visit to Athens is a no-brainer but don't fall into the "Acropolis and leave" trap. There's so much more of this ancient city to explore!
Please note that this post may contain affiliate links. These are at no additional cost to you but I receive a commission if you make a purchase through the link, and the commission helps me run my blog. Thanks for your support!
Tags:
athens
,
europe
,
greece
Sharing is Caring
Want to support me?
Buy me a Coffee
1 Comment on "The Ancient City of Athens: the Acropolis & Beyond"