Category: Ramblings & Advice
The Language Switch
"French people don't like it when you speak English. They really appreciate it when you speak French."
I want to talk about something that had a huge effect on my time in France. It's known as the language switch. It's when person A speaks one language and person B speaks another. Its most common use is to talk about non-native speakers of a language being spoken back to in English.
I've heard the above quote so many times and once even believed it myself. However it's mind-boggling to me that people actually go to France and still think that, … Continue reading
Posted on Wednesday, May 29, 2019 in Ramblings & Advice

No Comments ★ Permalink
We Need to Talk About Belgium
I'd never been uncomfortable as a woman before I studied abroad. I didn't know that we were not supposed to walk alone at night and weren't supposed to travel by ourselves. The first time I learned this was when I had gone to several countries and cities by myself and some female friends kept asking me how I got the courage to do it. Courage? For what? Travelling alone as a female, of course. I didn't know I wasn't "supposed" to do it.
And then I went to Belgium.
Now at the time, I was studying abroad in Paris and … Continue reading
Posted on Monday, May 20, 2019 in Ramblings & Advice

No Comments ★ Permalink
Guest Post: 7 Travel Tips for Europe That You Need to Know
Every smart traveler understands the importance of proper planning before going on an overseas journey. There are always those common steps one must follow before jetting out of the country, such as getting a valid visa; and there are those simple yet vital tips that are always overlooked.
If you're planning a trip to Europe, just know you're not alone- according to the United Nations world tourism organization, over 670 million international tourists visited Europe in 2017. A higher number was even recorded in 2018 due to the 2018 World Cup held in Russia. With that said, here are the … Continue reading
Posted on Thursday, March 21, 2019 in Guest Posts, Ramblings & Advice

No Comments ★ Permalink
Using MAPS.ME to Navigate
When I had an iPod Touch sans data, the free MAPS.ME app was a blessing. MAPS is an offline map application. All you have to do is download an area map (for example, Washington, DC; Paris; Aslace) and then you can view it on the go without needing data. It's so much greener than using paper maps and it's all stored easily on your phone or mobile device.
MAPS has made some recent updates that have made the app even better, including adding markers with different colours and having offline navigation. Even though I have a Smartphone now, it's so … Continue reading
Posted on Wednesday, January 9, 2019 in Ramblings & Advice
Tags: review
No Comments ★ Permalink
How to Be Green (Without Changing your Lifestyle)
Climate change and eco-friendliness aren't just political topics. As world citizens, it's important to make sure that we keep the earth and its inhabitants healthy and safe. Current activity and pollution is a serious threat to that, but there are ways of living a greener life.
Some people go off-grid and give up their electricity, and others end up biking 10 miles each way to work. While these acts are so honorable, setting the extremes as examples can deter people from changing their ways. Being green doesn't have to mean making a lifestyle change. Below, I've compiled a large selection … Continue reading
Posted on Friday, December 14, 2018 in Ramblings & Advice

No Comments ★ Permalink
On Overtourism, for Locals and Travellers
Overtourism is becoming a huge problem and a major topic in the travel industry. It came to my attention that recently, Venice created restrictions for tourists, and of course there's the influx of protests against tourists in popular destinations like Barcelona (which really goes all out – they hate tourists). Why? Because the rising popularity of cities means rising costs of living, which may not always be viable for locals. Additionally, a global culture means that local culture may be perceived as under attack, and a lot of tourists are unfortunately not eco-friendly or aware of certain cultural … Continue reading
Posted on Thursday, October 25, 2018 in Ramblings & Advice

3 Comments ★ Permalink
Keeping a Vegetarian Diet Abroad
I didn't even really think that vegetarianism could be considered a cultural aspect until I studied in France and virtually nothing was vegetarian-friendly. People looked at me sideways when I told them I didn't eat meat, like it was outside of their comprehension. But I've turned my struggle and my persistence to keep a vegetarian diet into this handy guide.
Research Ahead of Time
All it takes is a simple Google search. "Vegetarian in [country/city]." If you haven't heard about the food culture of your destination yet, this would be a good time to feel out whether or not a … Continue reading
Posted on Friday, September 14, 2018 in Ramblings & Advice

No Comments ★ Permalink
Why Eze Made Me Upset
On my trip to the French riviera, I was drawn to the beautiful town of Eze. With several cities to choose from but limited time, I decided to stop by on my way back from Monaco to visit yet another beautiful seaside town, and was pleasantly surprised to see this town was on a gorgeous hill overlooking the Mediterranean. Eze has been mentioned by many bloggers and travel writers for its beauty and charm, but it was actually one of the most disappointing visits I ever made.
Why?
The History of Eze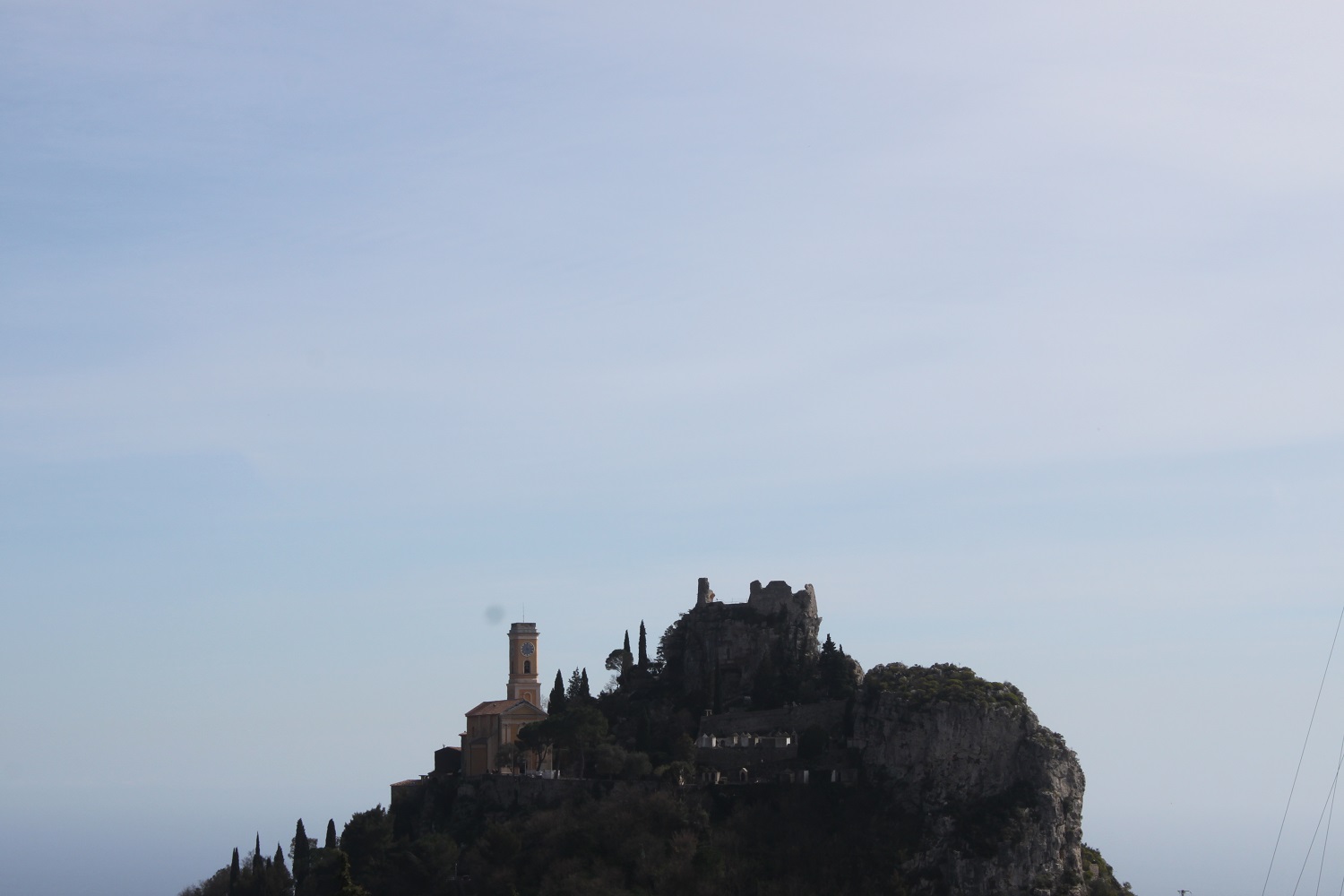 Eze is a small town that dates back … Continue reading
Posted on Wednesday, September 5, 2018 in Ramblings & Advice

No Comments ★ Permalink
Tips on Eco-Friendly Travel
Sustainability is one of the most important aspects of my life; at home, it's much easier to go green carpool, recycle, cut down on plastic, use less water, and buy eco-friendly products. But when it comes to ecotourism, it can be much more difficult to cut down on environmental waste, especially when it comes to transportation. To help, I've compiled a list of things you can do as a traveller to help the environment – and also what you can do at home.
Avoid the Plane
Well, I have to take a plane, you say, and you're completely right. Unless … Continue reading
Posted on Thursday, August 2, 2018 in Ramblings & Advice

1 Comment ★ Permalink
How I Got Hooked on Travelling
I always wanted to "travel" but it took me a while to learn how to travel.
To be honest, it's very difficult to tell a story if you don't really know where it begins. As a kid, I always wanted to move around the world and disliked being at home all the time. I even had a dream of living on a beautiful train that would go all around the world, so I could live equally between places. Maybe it was because I watched a lot of foreign-based movies (we're talking Beauty and the Beast here) or perhaps it … Continue reading
Posted on Sunday, March 4, 2018 in Ramblings & Advice

No Comments ★ Permalink