3 Chateaux of the Loire Valley: Chenonceau, Chevery, and Chambord
Originally published on Saturday, July 21, 2018
When my mom came to visit me in France, I thought a great way to spend the day would be to take a day trip to the Loire Valley, known for its Renaissance castles. We booked a tour as my mother prefers planned tours and then we set off to three castles: Chenonceau, Cheverny and Chambord.
Chateau de Chenonceau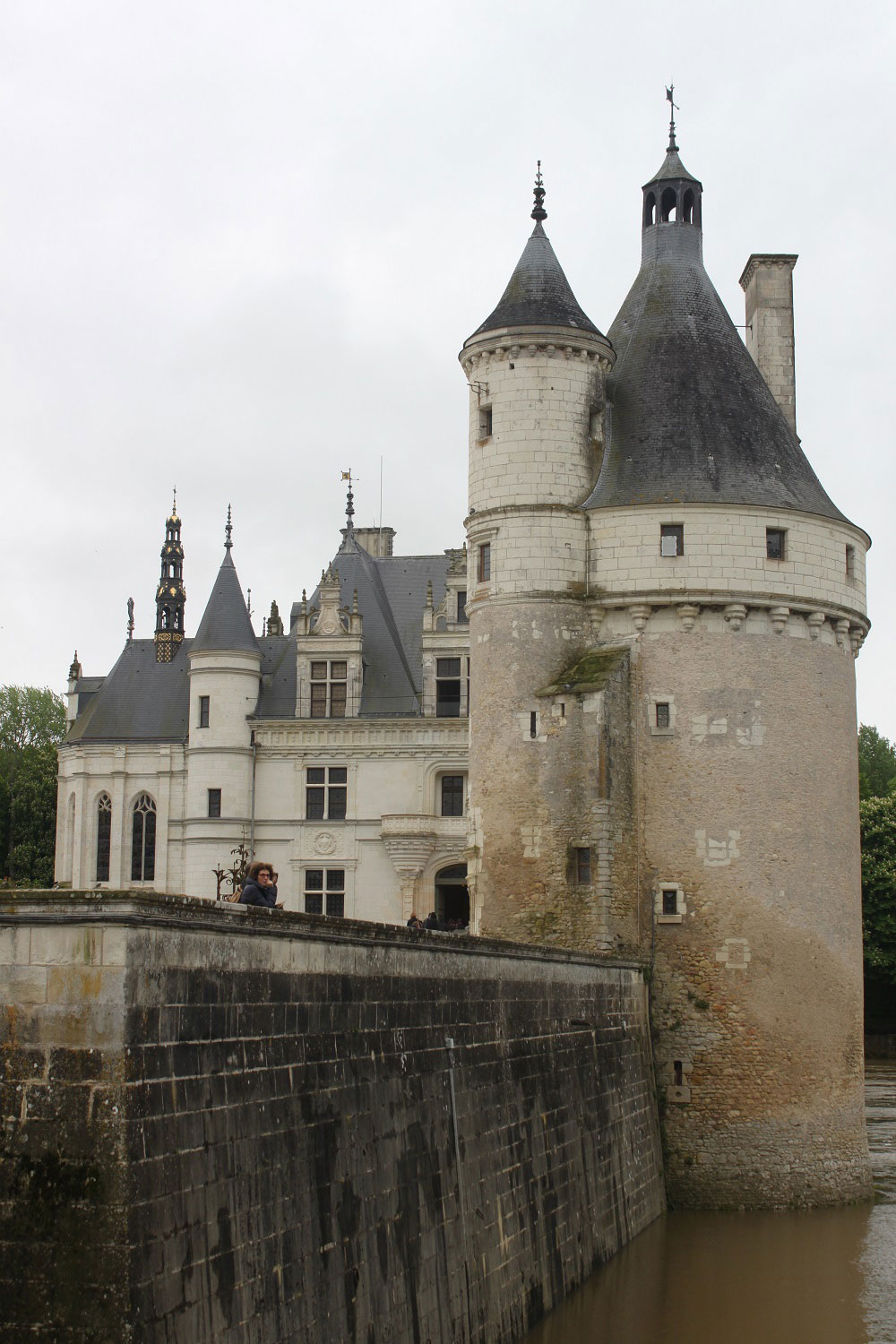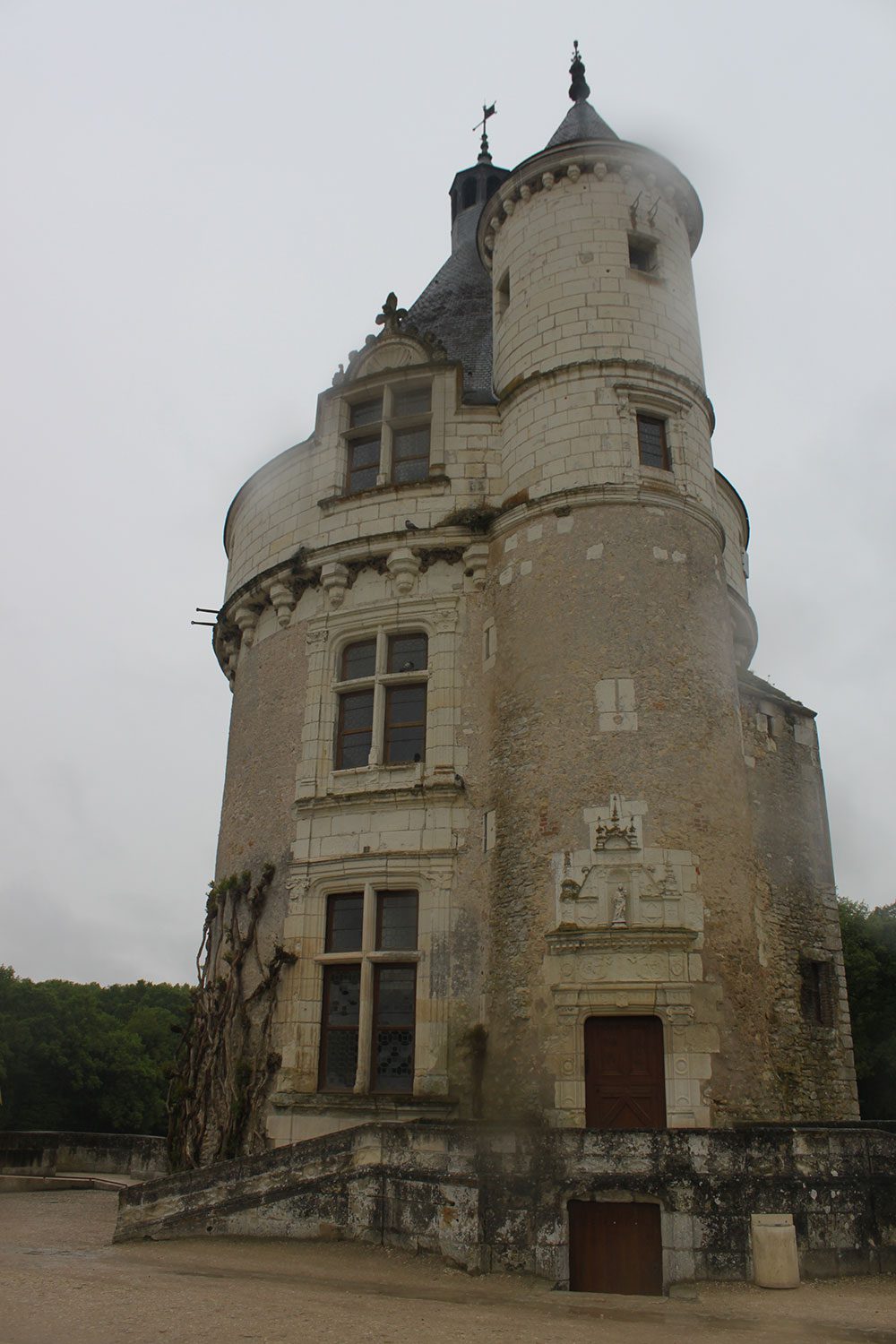 Chenonceau Castle is one of the most famous in the Loire Valley, and France, because of its location atop a small river. There's no need to tell you that the architecture is absolutely stunning and definitely worthy of a visit. However the castle also has a really interesting history, as well. The site has been lived on for roughly 1000 years but the current castle was built in the 16th century and was given as a gift from King Henry II to Diane de Poitiers, his mistress. She was the one who had the castle expanded with the bridge, a beautiful and brilliant move.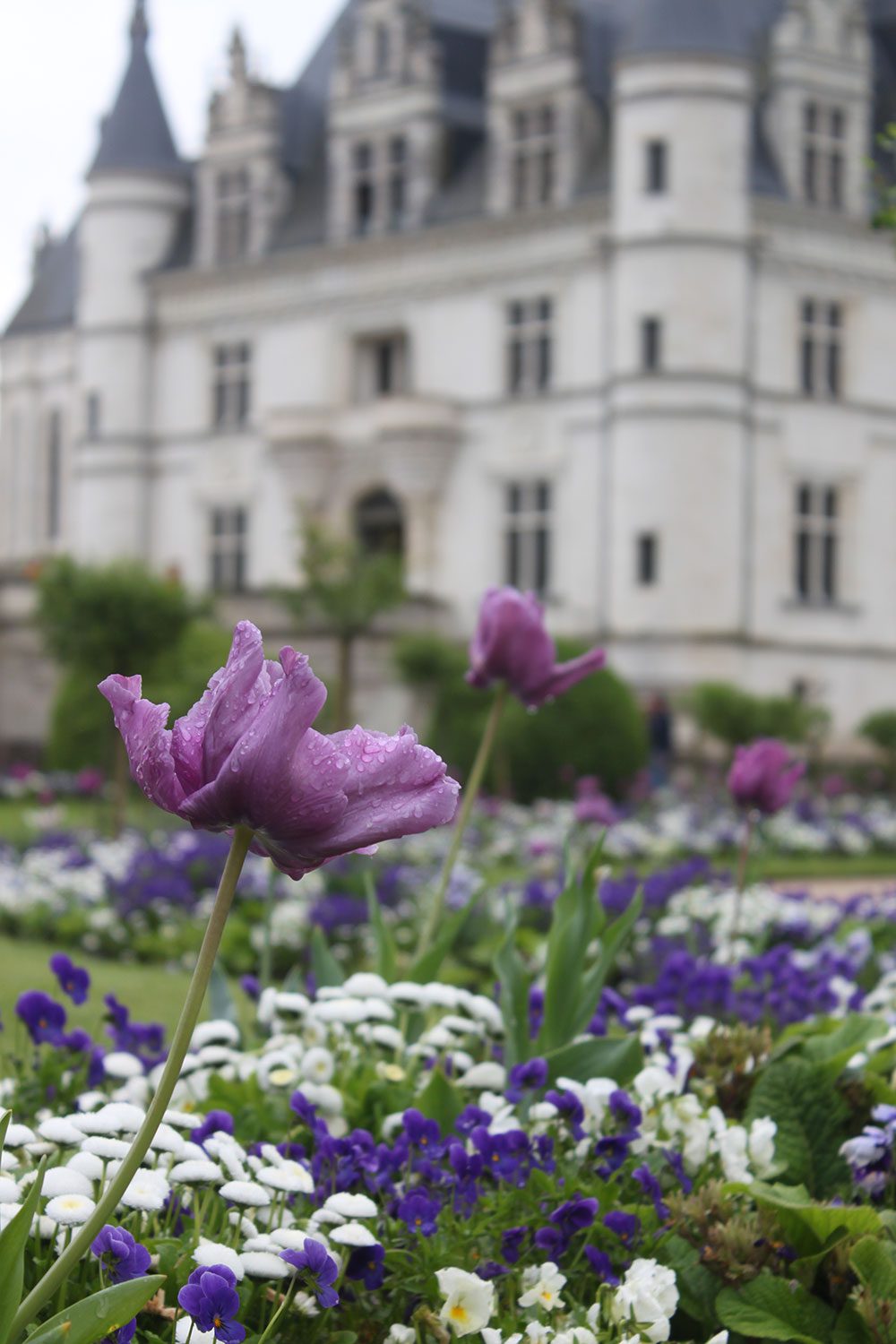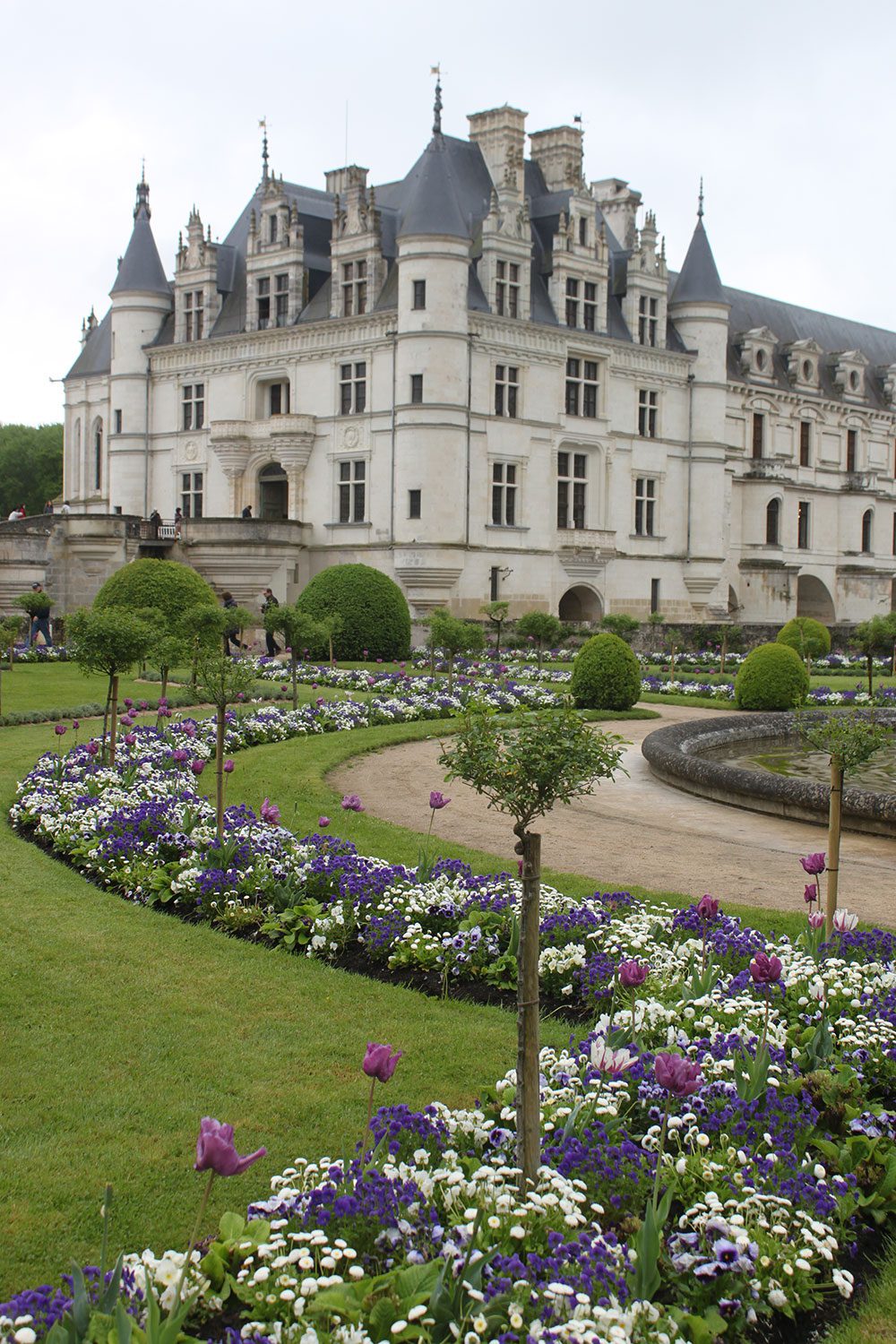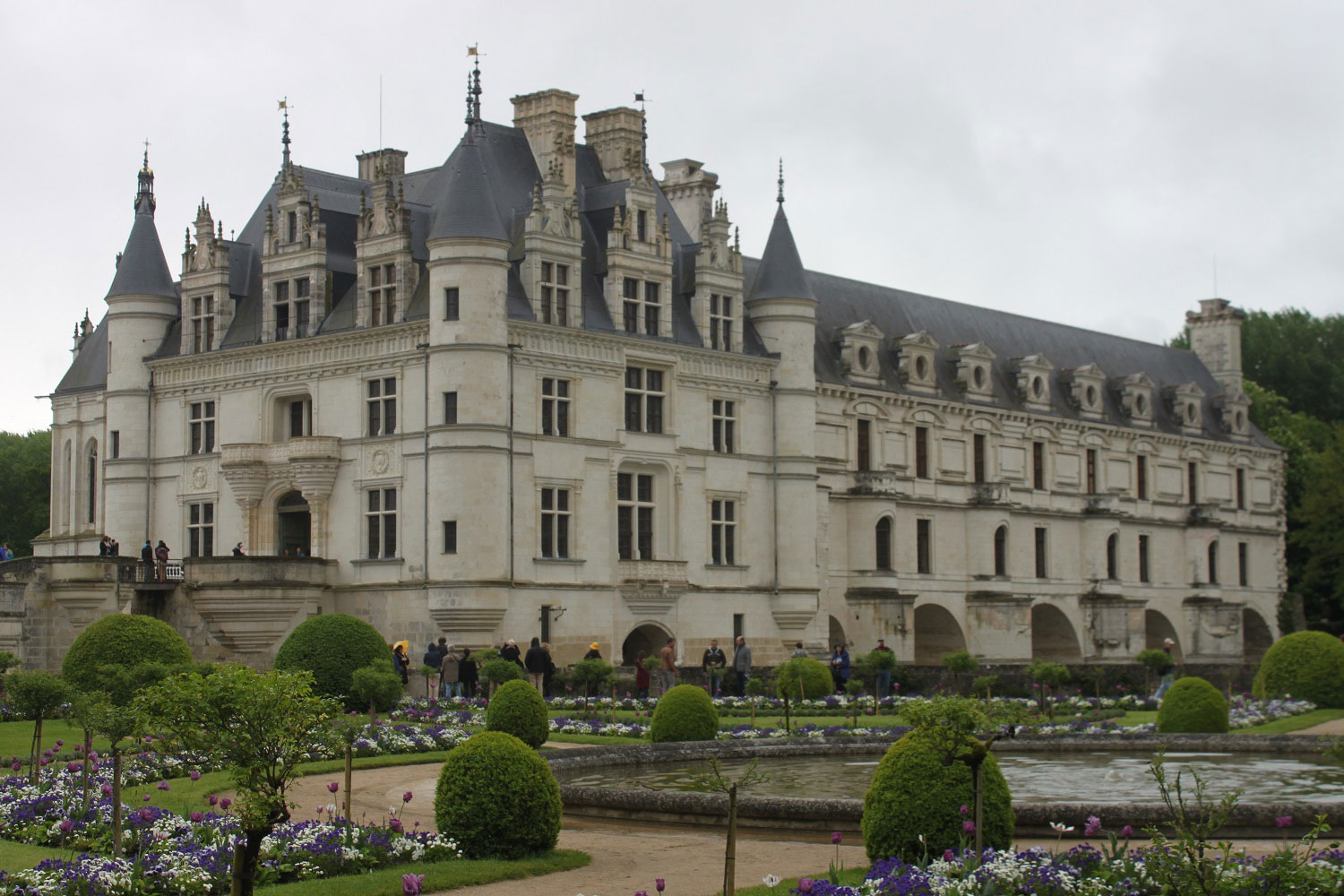 When Henry II died, his widow Catherine de' Medici seized the property from Diane and used it to entertain guests, transforming the gardens and adding a few additional rooms to the castle. There's a lot more ownership and history belonging to the castle but these are the most notable people, and I'd say Henry II, Diane de Poitiers and Catherine de' Medici are pretty big names in French history, wouldn't you? In more recent decades, the castle served as a hospital during World War II and was even split between Occupied and Free France.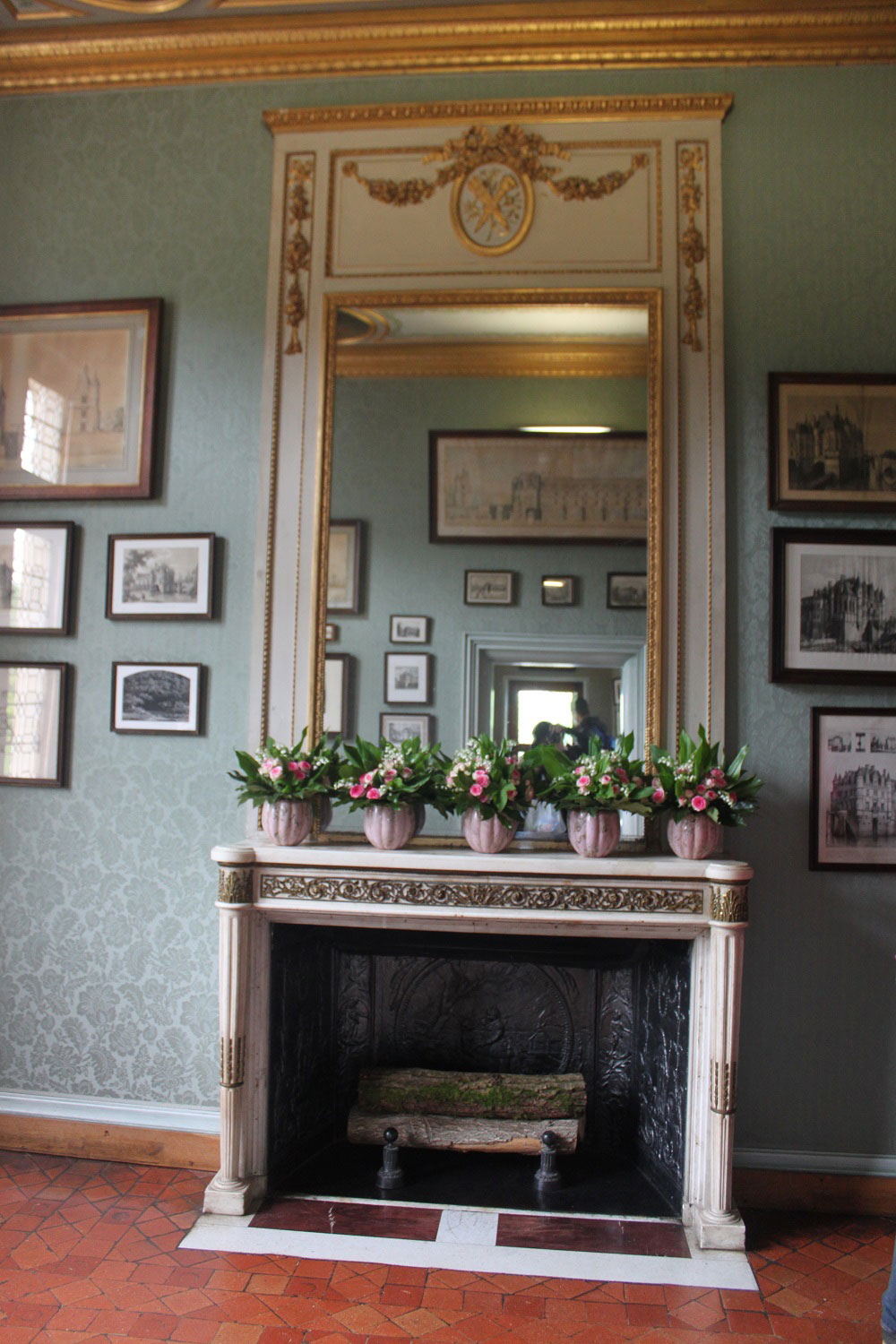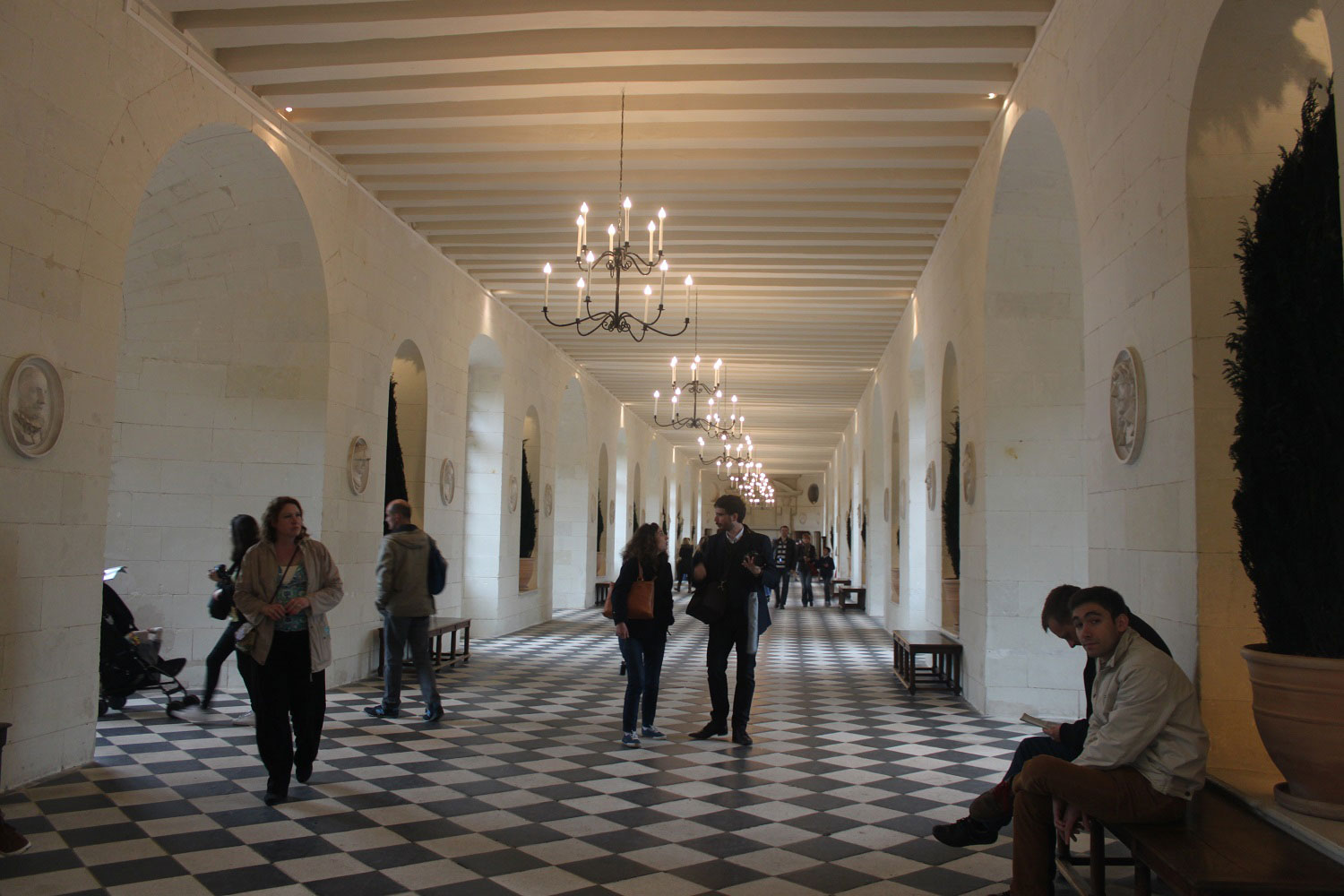 The exterior of the castle is enough to get you there! It's an architectural beauty and a beautiful combination of Gothic and Renaissance. But I've said that already. The interior is much less mentioned but let me tell you that it is gorgeous, as well. Everything is so detailed – the furniture, the artwork, the interior architecture, the tapestries. One can spend a lot of time examining and admiring the details of every room. It's a fantastic exhibit of Renaissance interiors that designers and history buffs are sure to enjoy. The main hall (the one above the river) is much simpler but it's absolutely beautiful and timeless. It was like the echoes of people past still lingered in the room… but maybe that was just me.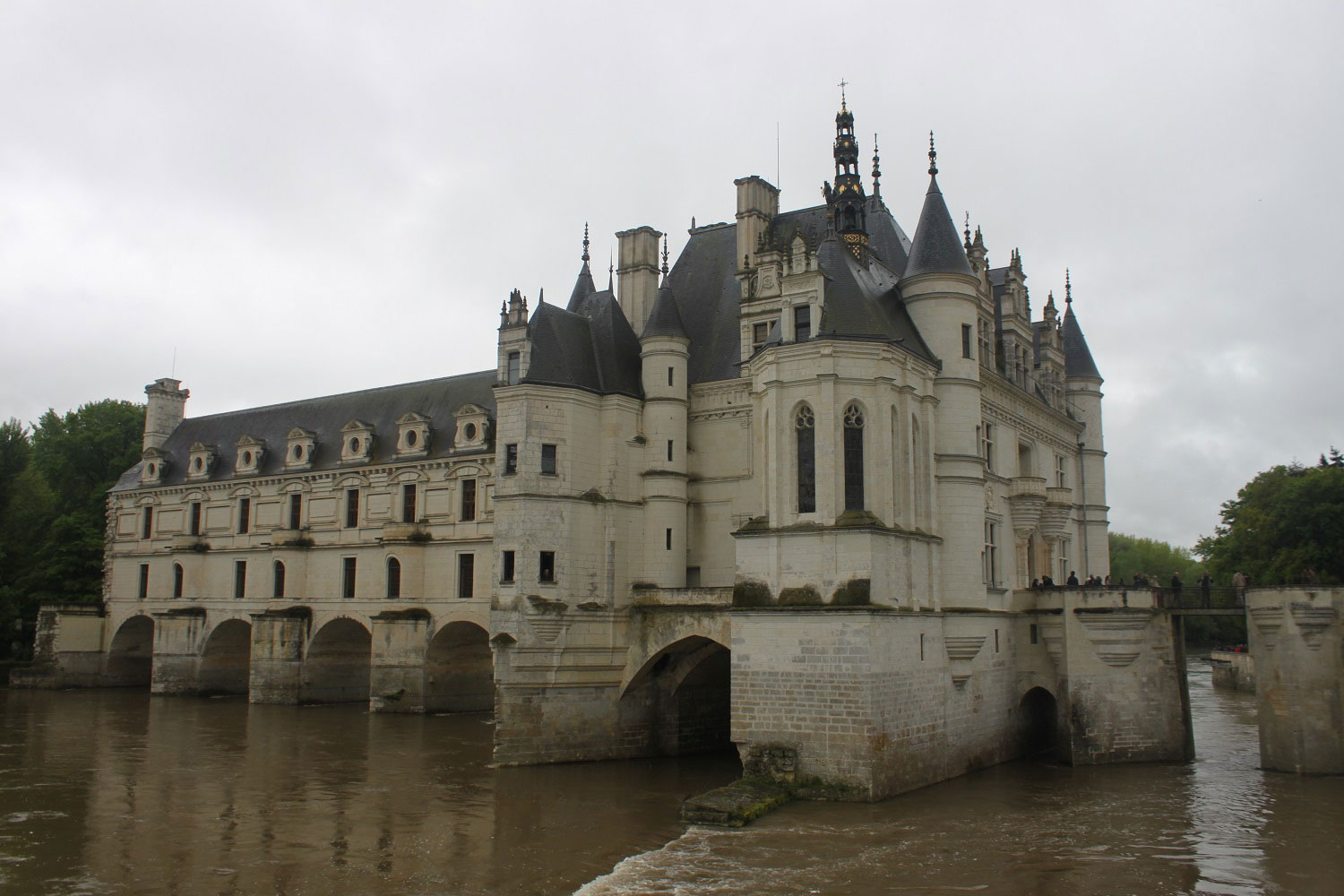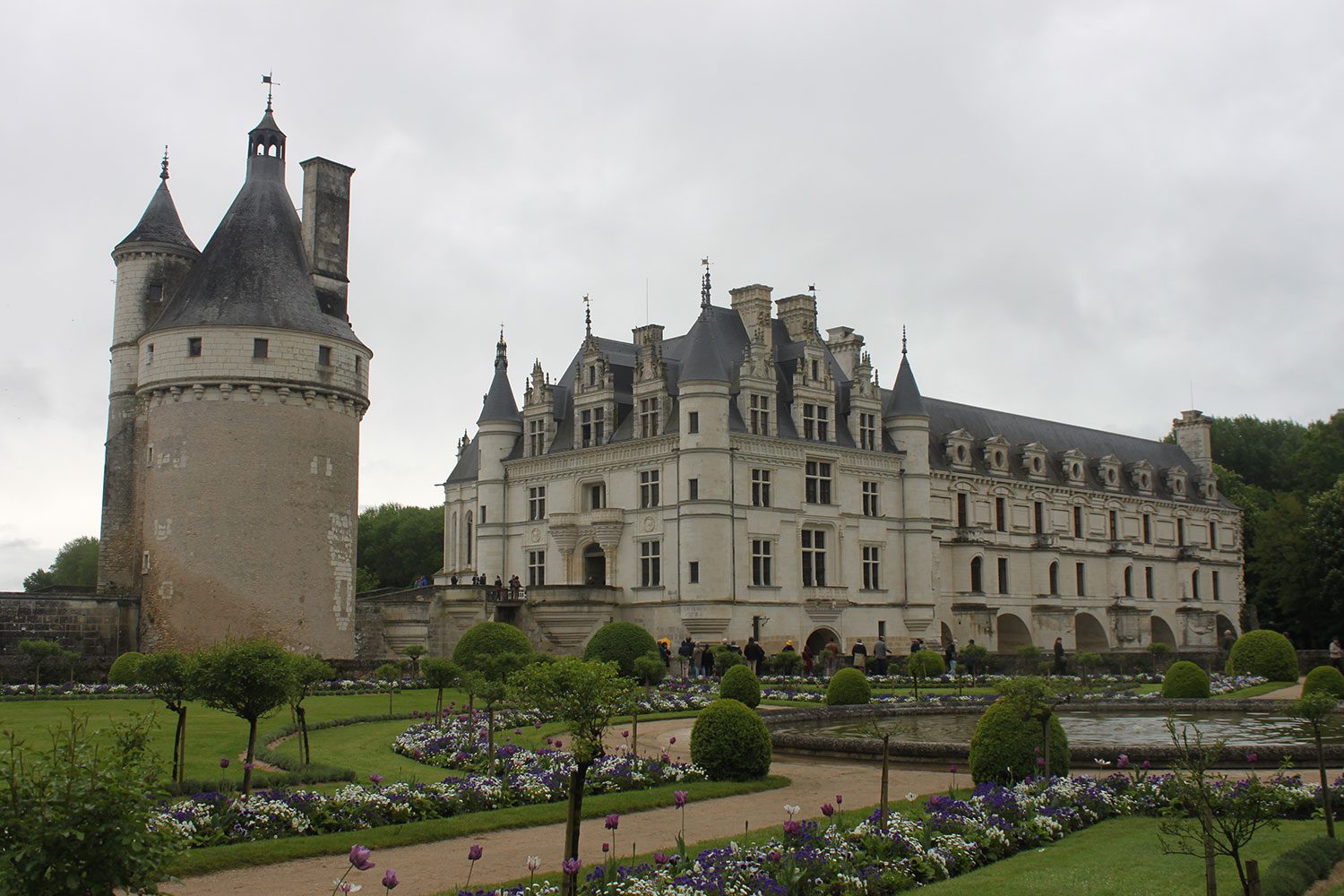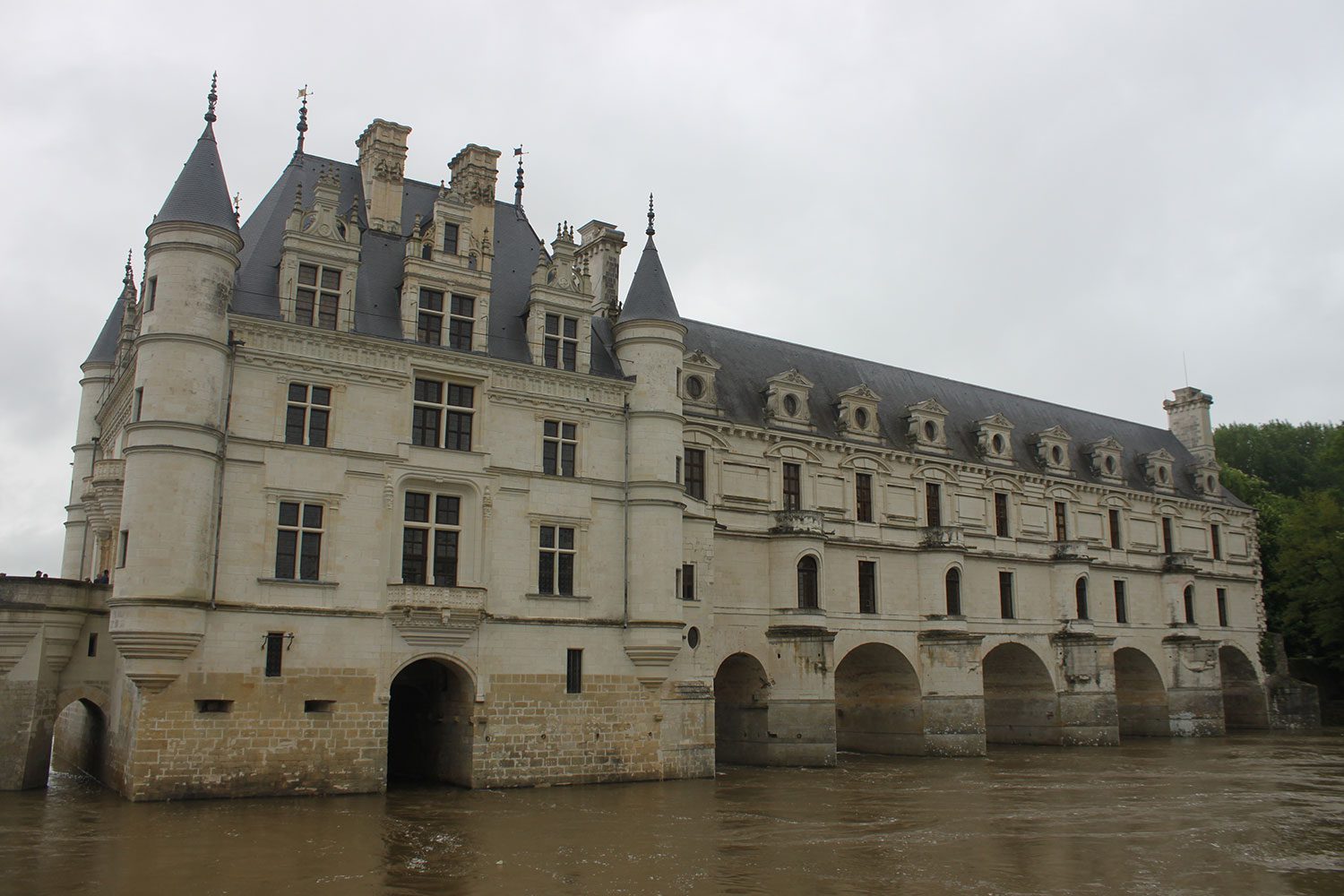 Of my entire day, Chenonceau was definitely my favourite castle we visited, and probably my favourite in the Loire Valley (though I haven't been to many castles there yet). The combination of beauty and history this castle houses are what I travel for.
Chateau de Cheverny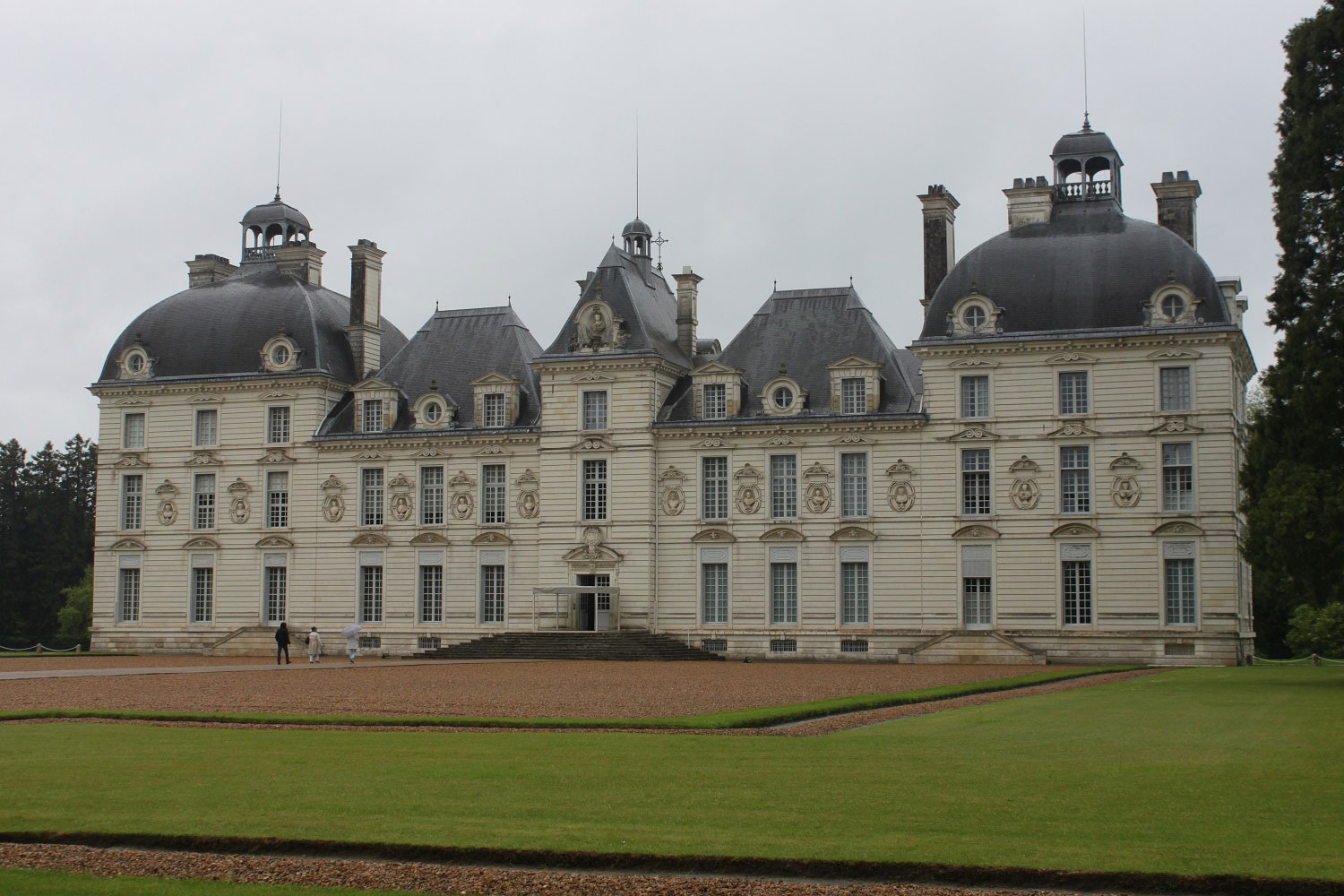 Our second stop that day in the Loire Valley was Cheverny Castle, which is probably the least known of the three we visited. An earlier castle on the site was also inhabited by Diane de Poitiers but in the 17th century, Philippe Hurault had it rebuilt in the style of Luxembourg Palace in Paris. The castle had no defensive features, which was unique at the time, and it was passed down the Hurault family for several generations. In more recent times, it is here that the Mona Lisa was hidden during World War II.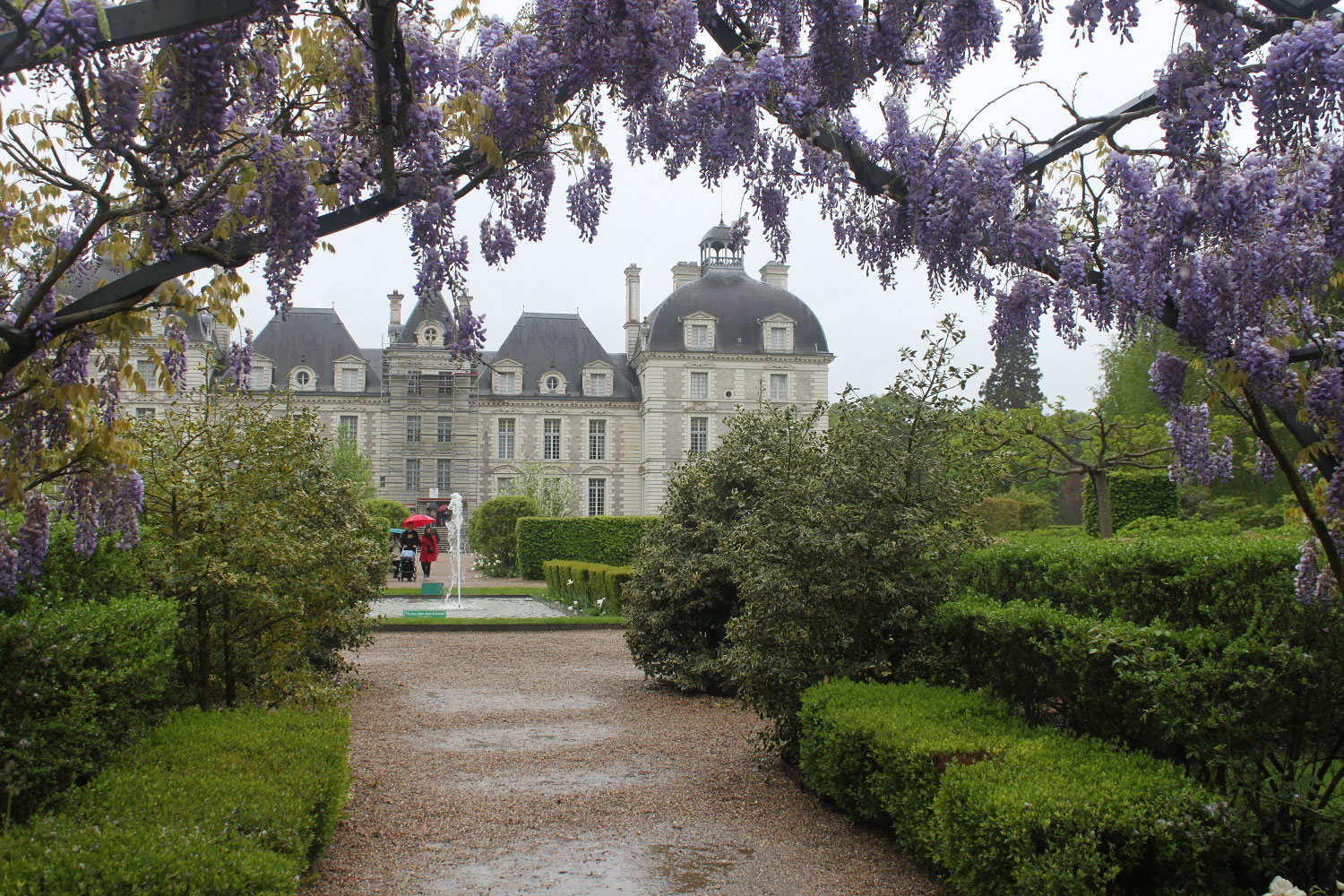 If the exterior isn't super unique, it's quintessentially French. Royal and sturdy in appearance, this courtly estate has a very intricately detailed facade and a uniquely shaped roof. I have to admit that it's a little flat-fronted and neutrally-coloured for my tastes but it's definitely fit for a noble family. (Am I of a high enough class to say something like that?)
However the interior is a different story. It was probably the most interesting of the three because while several rooms were decorated in the intricate and ornate Renaissance style, several other rooms were more plain and romantic. I felt it was an interesting combination between wealthy styles of different centuries, and the rooms that were smaller were much more modern and calm in comparison. It made the chateau feel a lot more cosy and homey, like one could actually live there. It was more personal. If you're considering visiting Cheverny, I'd recommend doing so if you're into the history of interior design. For that, this chateau is a unique gem.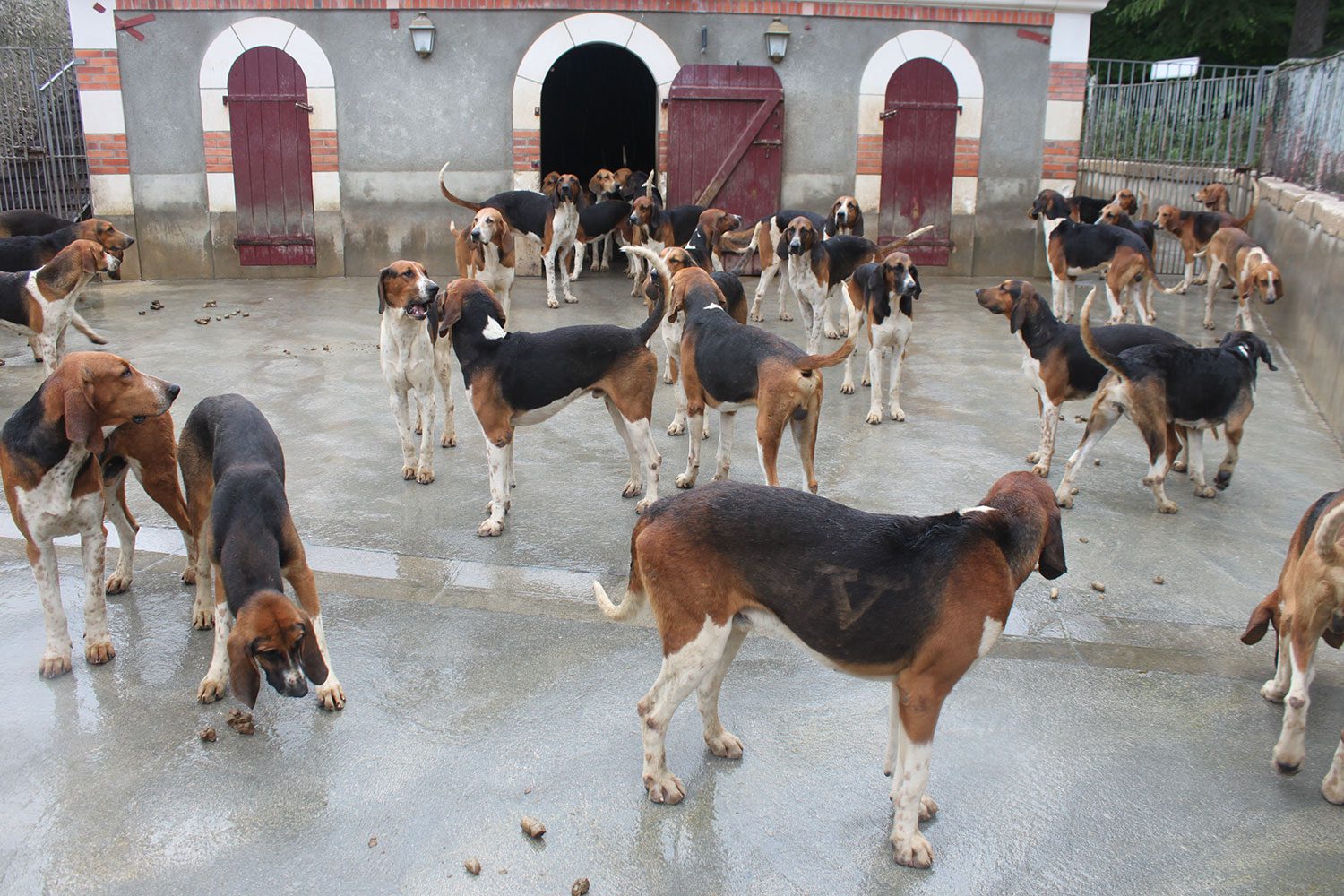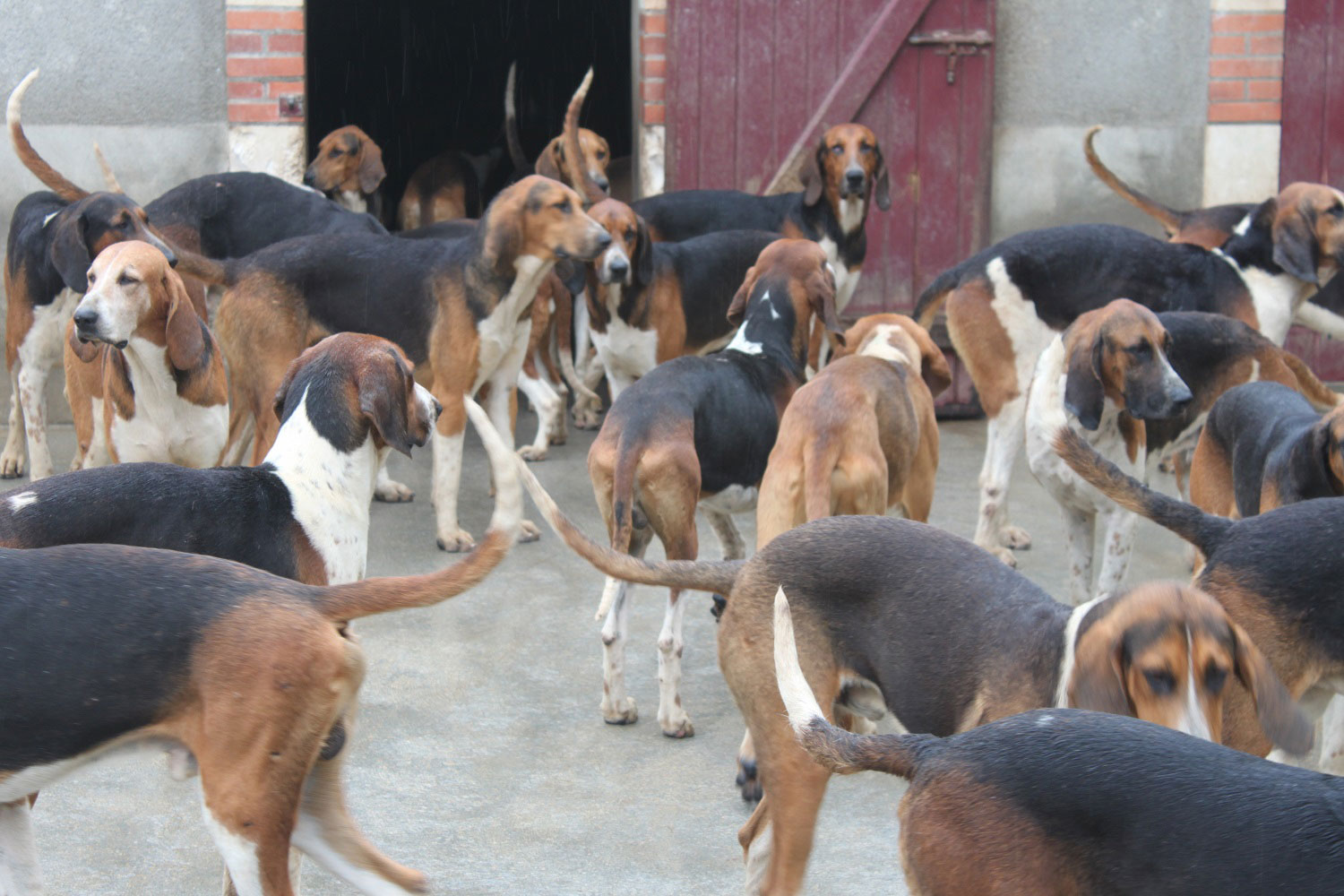 On the grounds, there's a kennel that houses several hundred (yes, several hundred) hounds which are mixes between English Fox Hounds and French Poitevins. The kennel has been there for roughly 150 years to house the hunting dogs. It's super cute if you like dogs but also a bit stinky! (Because, you know, several hundred hounds.)
Cheverny is a popular stop on guided Loire Valley tours but it was not particularly my favorite. If you're doing a tour of the Loire Valley yourself, I'd opt to visit other chateaux first.
Chateau de Chambord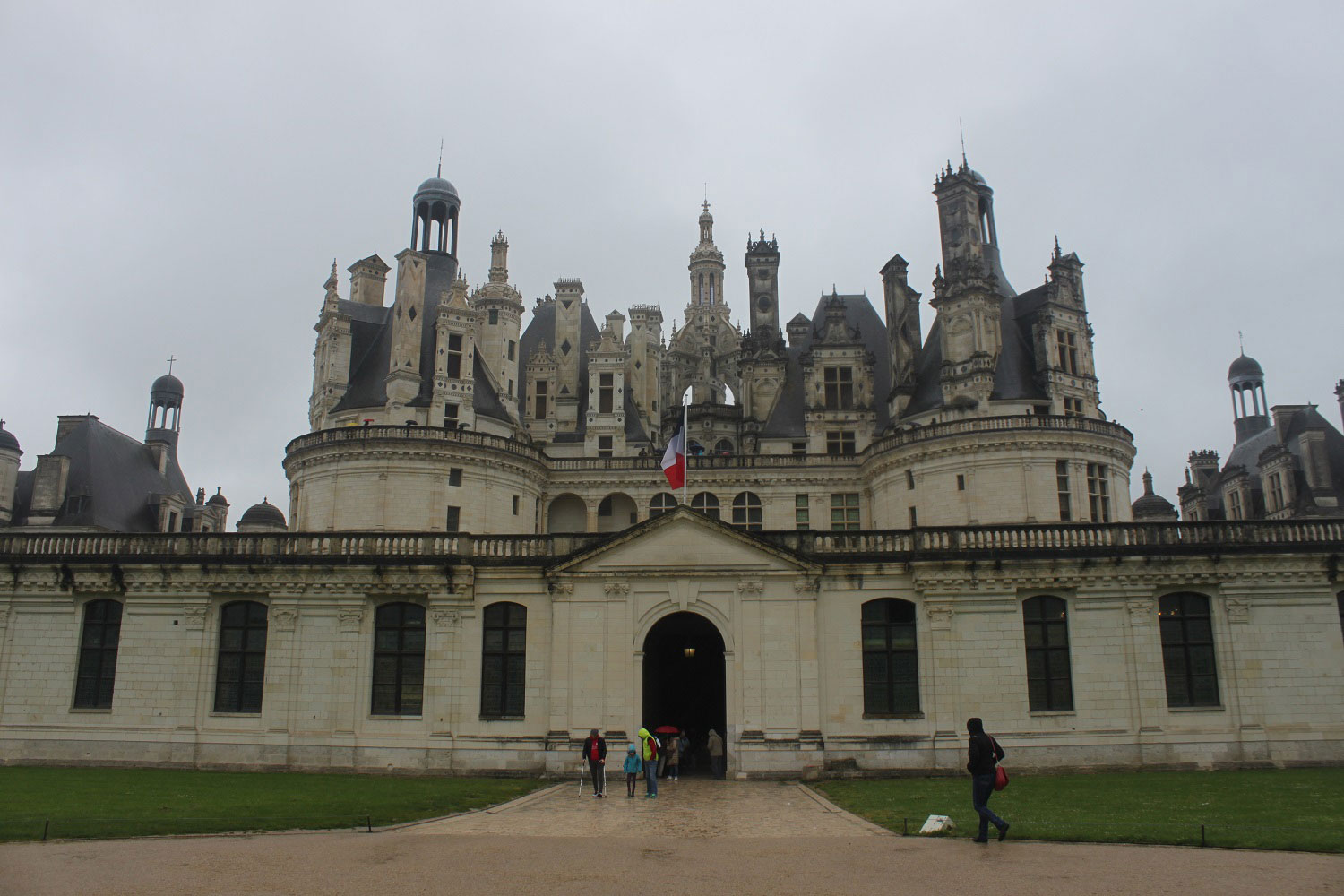 Chateau de Chambord is no stranger to fame. This huge Loire Valley castle was built by King François I as none other than a hunting lodge and was later completed by King Louis XIV. Fortunately the miles of forest surrounding this beautifully ornate castle are still preserved, indicating clearly how the château looked in its prime. Though the ginormous castle is home to an unbelievably beautiful crafted exterior and richly-decorated interiors, its most famous part is the double-helix staircase inspired by none other than Leonardo da Vinci.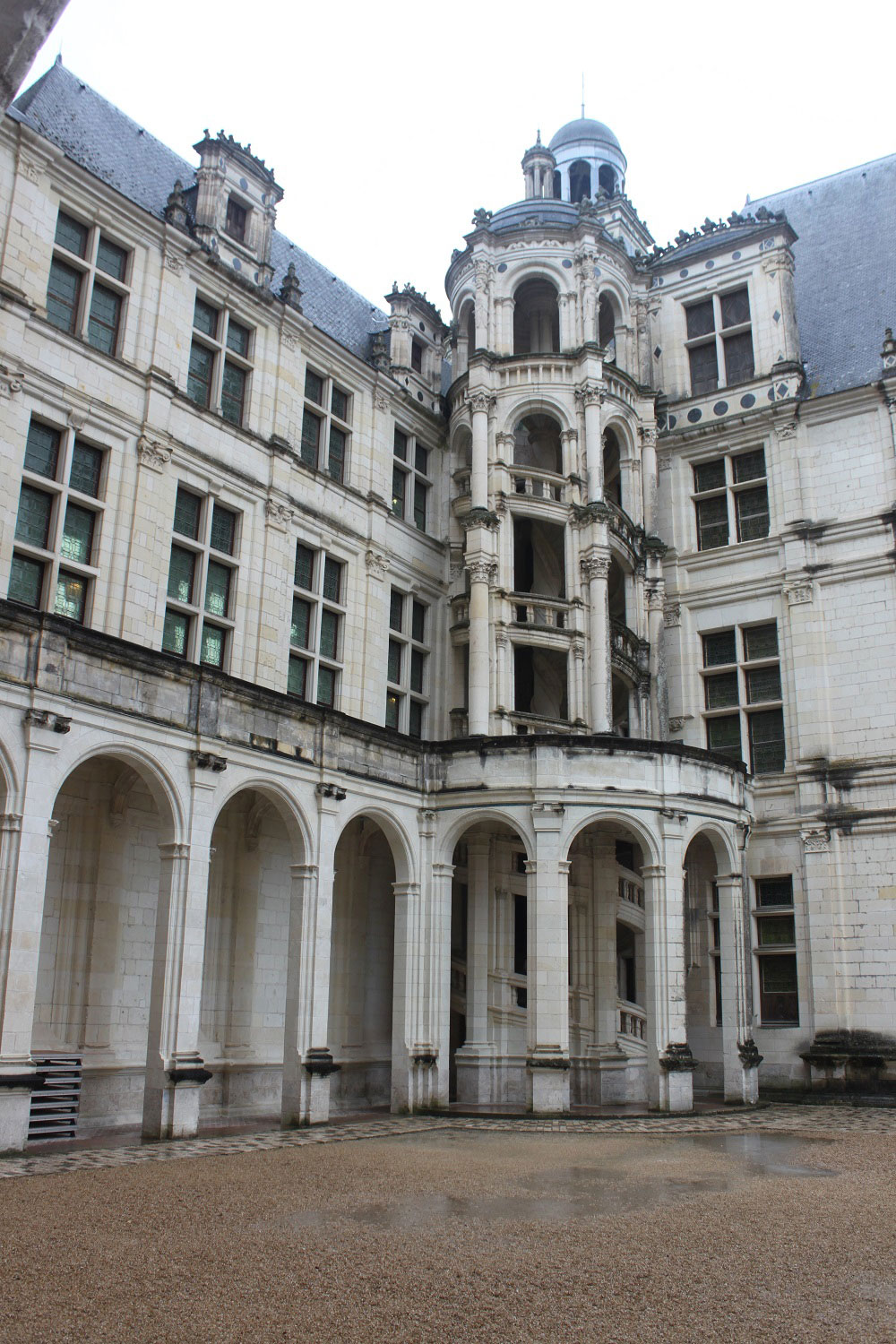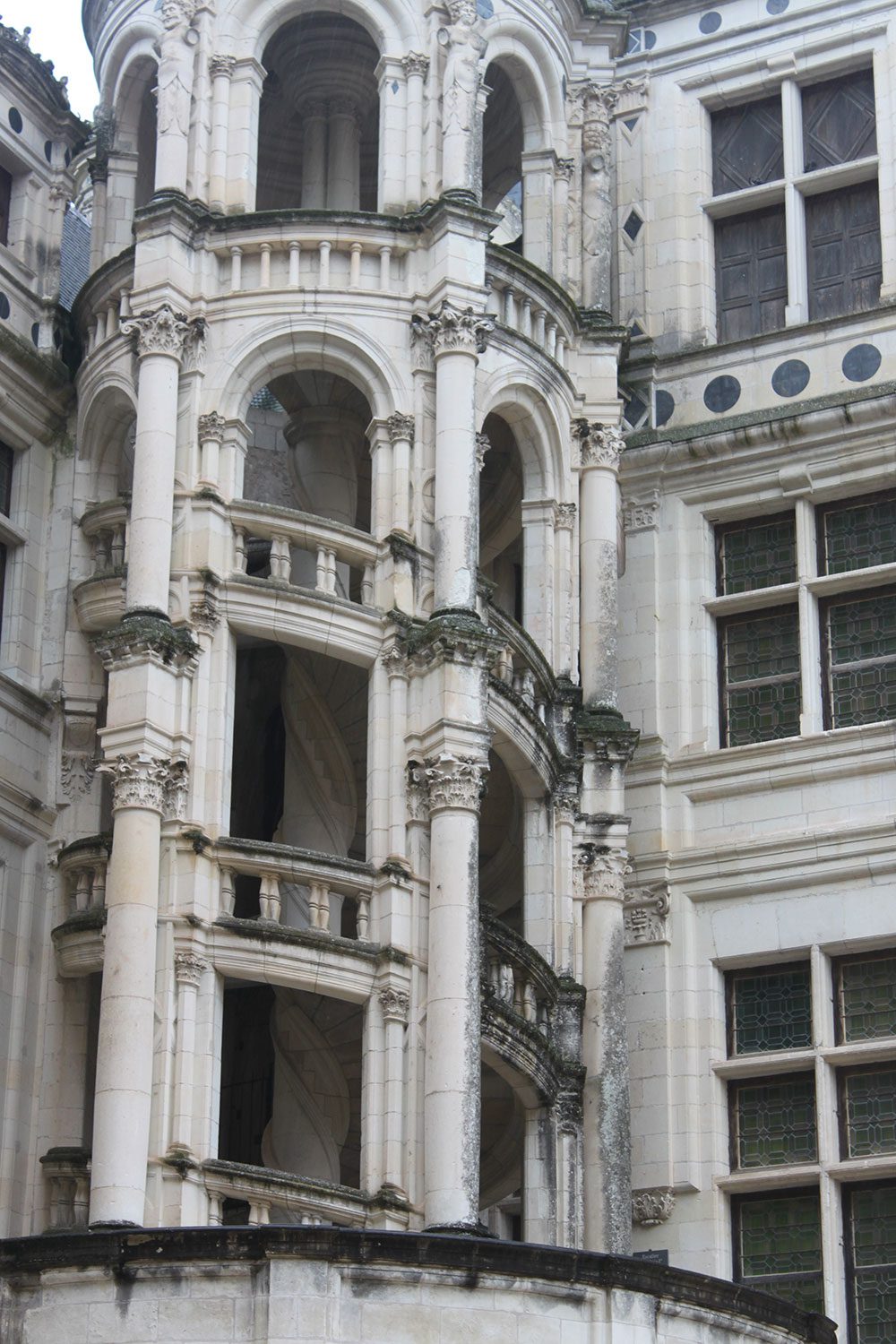 If the castle looks absolutely beautiful in photographs, the sheer size and scale of it in person is absolutely spectacular and a must-see for architecture lovers. It's unbelievably huge in person. The entire castle is festooned with ornamentation and with its grand size, you can only imagine how much architectural artwork this castle houses. If you wanted to take a detailed guidebook to understand the inspiration and meaning of every carving in the chateau, you'd probably need more than a day. To fully take in the surface of the chateau open to the public, you need at least a few hours.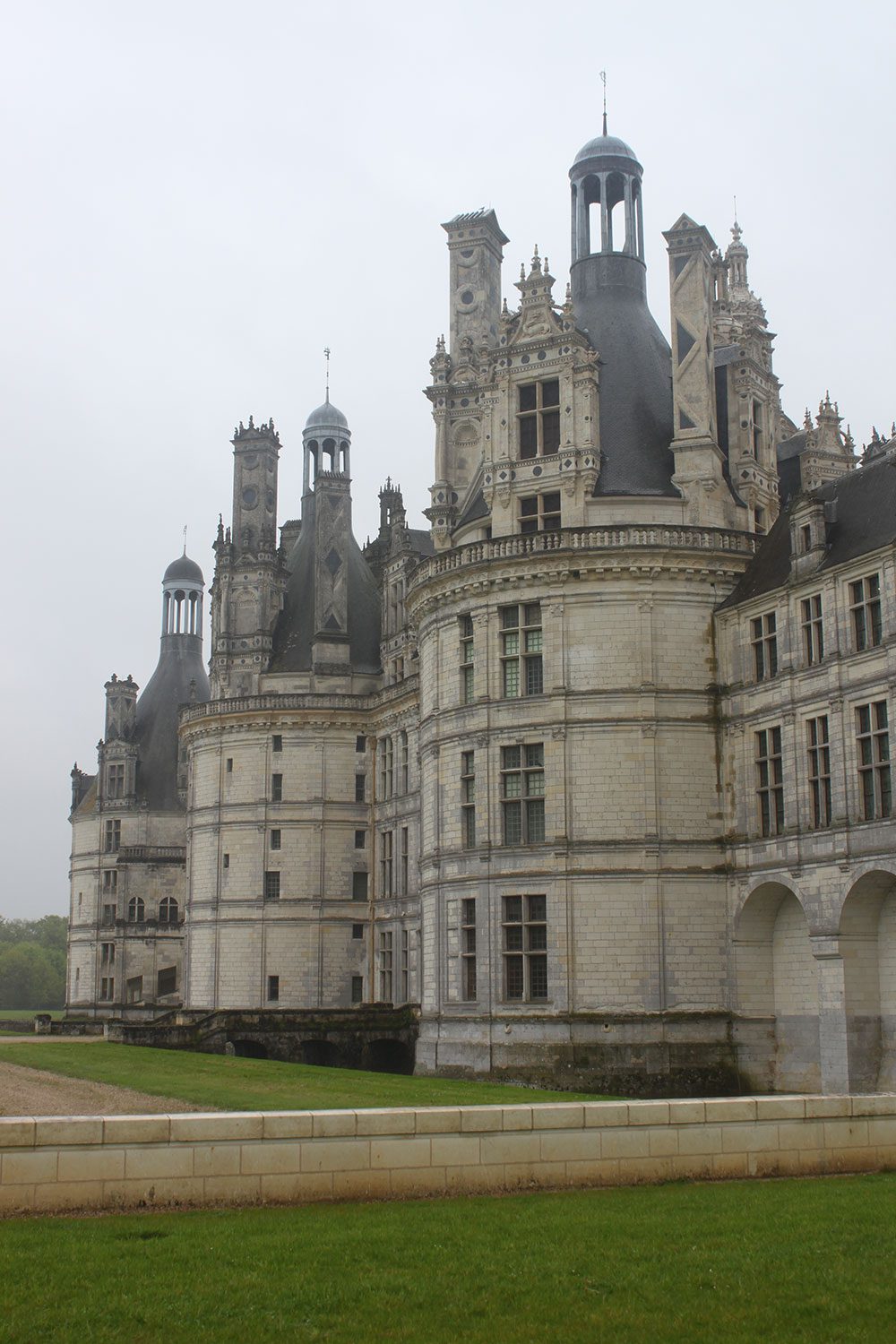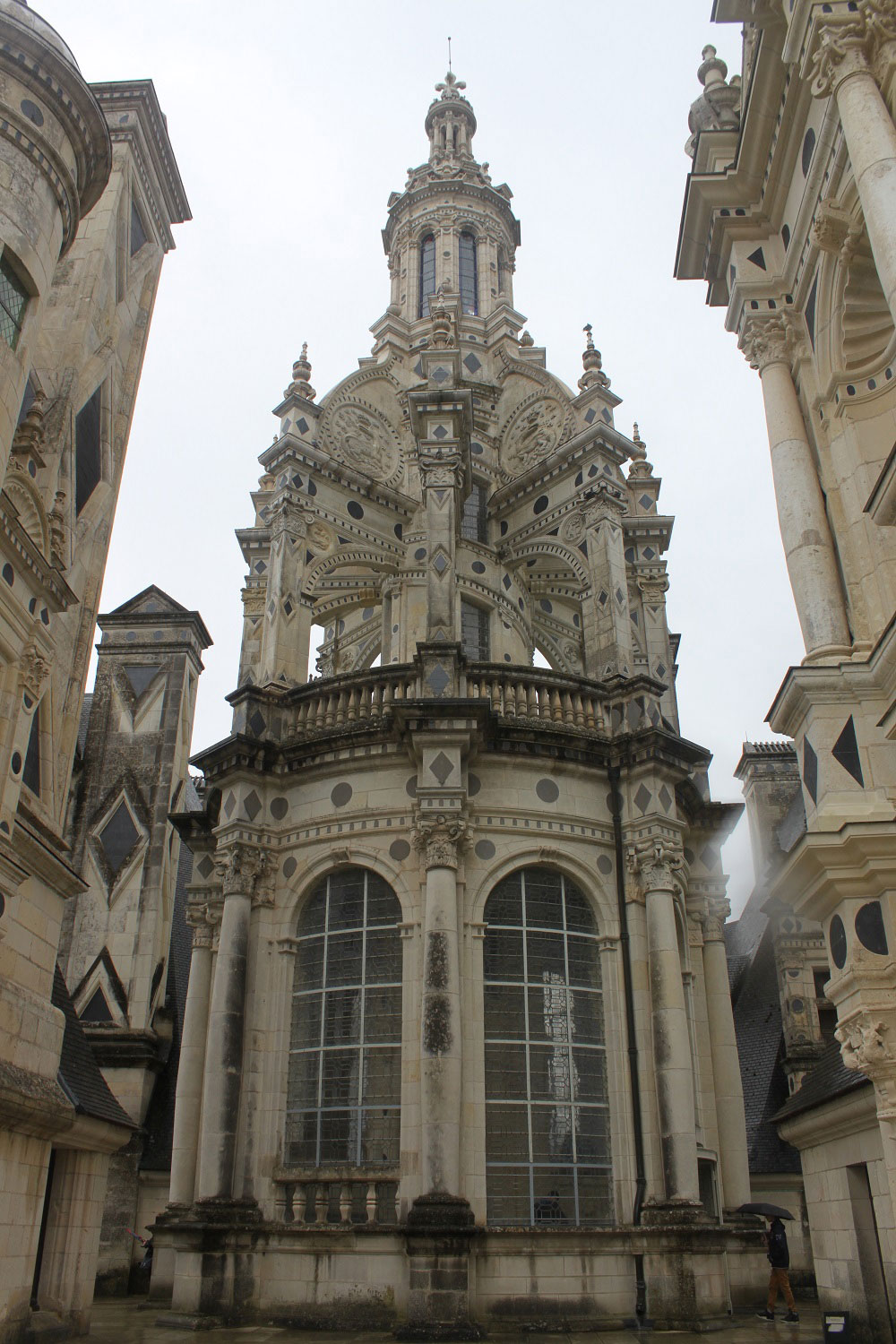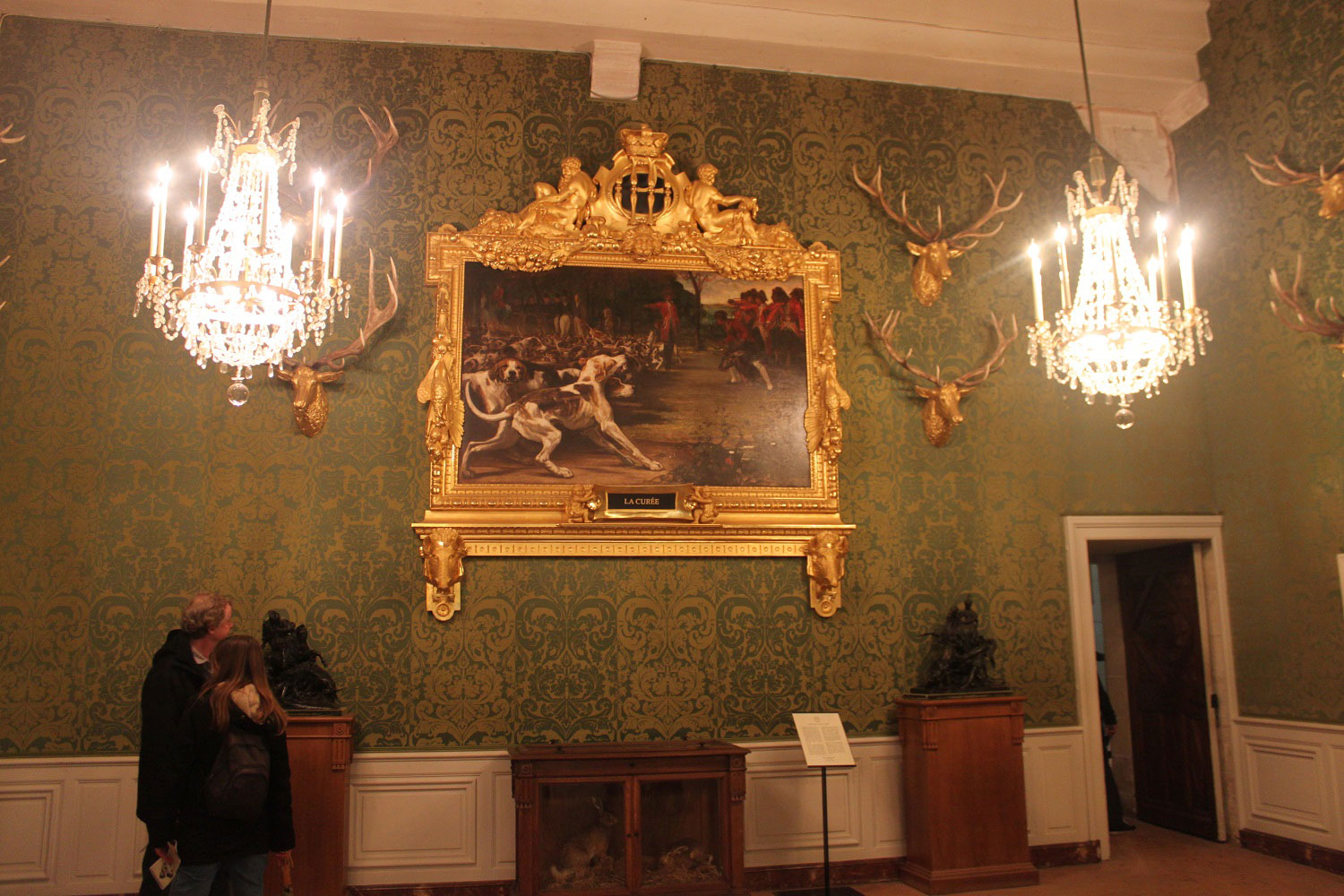 The interior was also very different from that of the other châteaux. Firstly, the rooms are huge in size, making the spaces seem a lot more open. Secondly, they were for the most part decorated more in the Rococo style, with very intricate detailing but much simpler than Renaissance style. On a day of touring castles, it was a nice breather from busy patterns and heavy tapestries. However it was a bit disappointing that there were several rooms that were empty. I guess the castle is just too big to fill up but it seems like such a waste on the kings' behalf, and they could've easily been filled with more information on French history, art collections, or something of the like. Alas I am not the curator of the castle.
Still, the chateau has lots of beautiful rooms and other places to explore. If you go, don't forget to climb to the top to get some good views from the roof!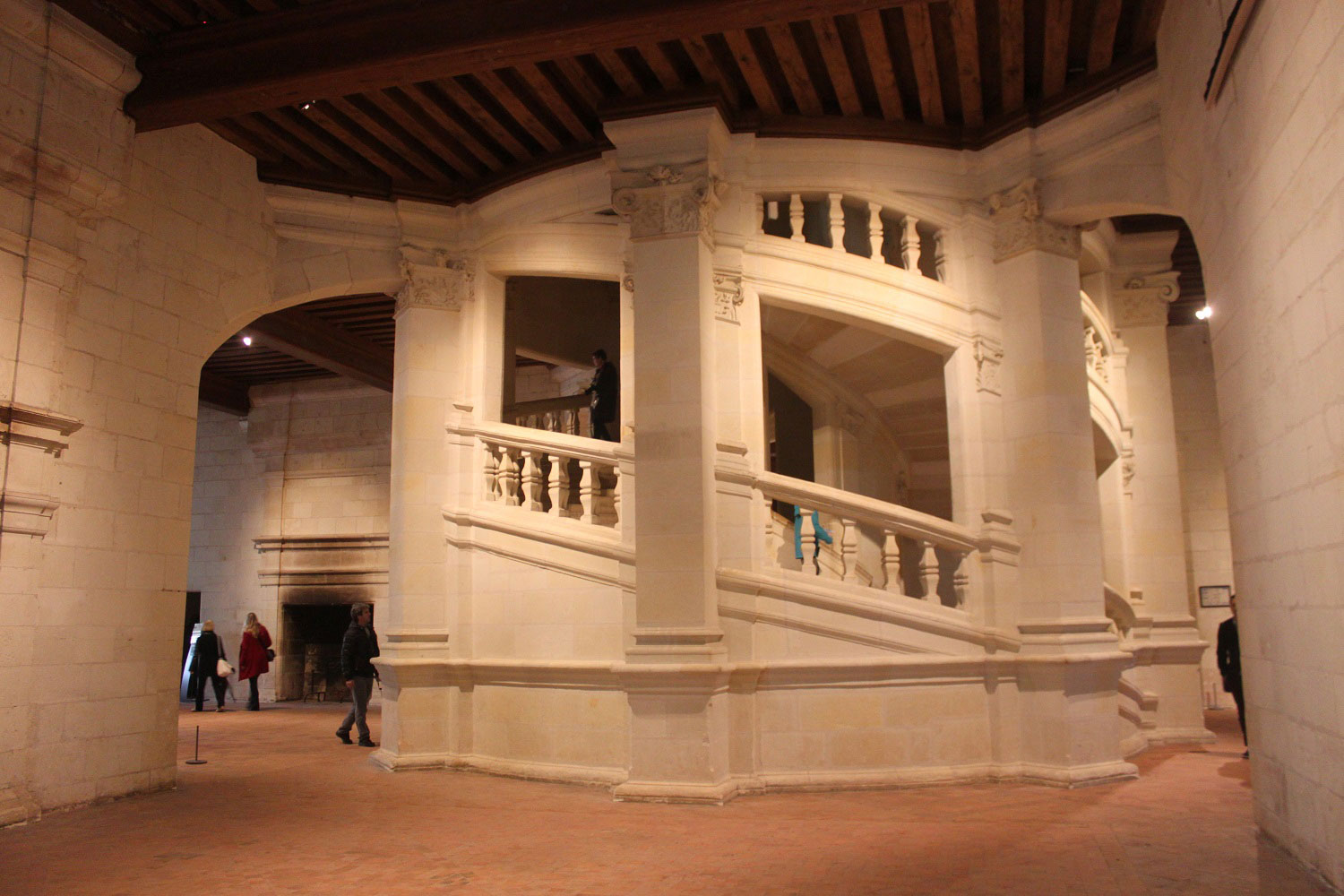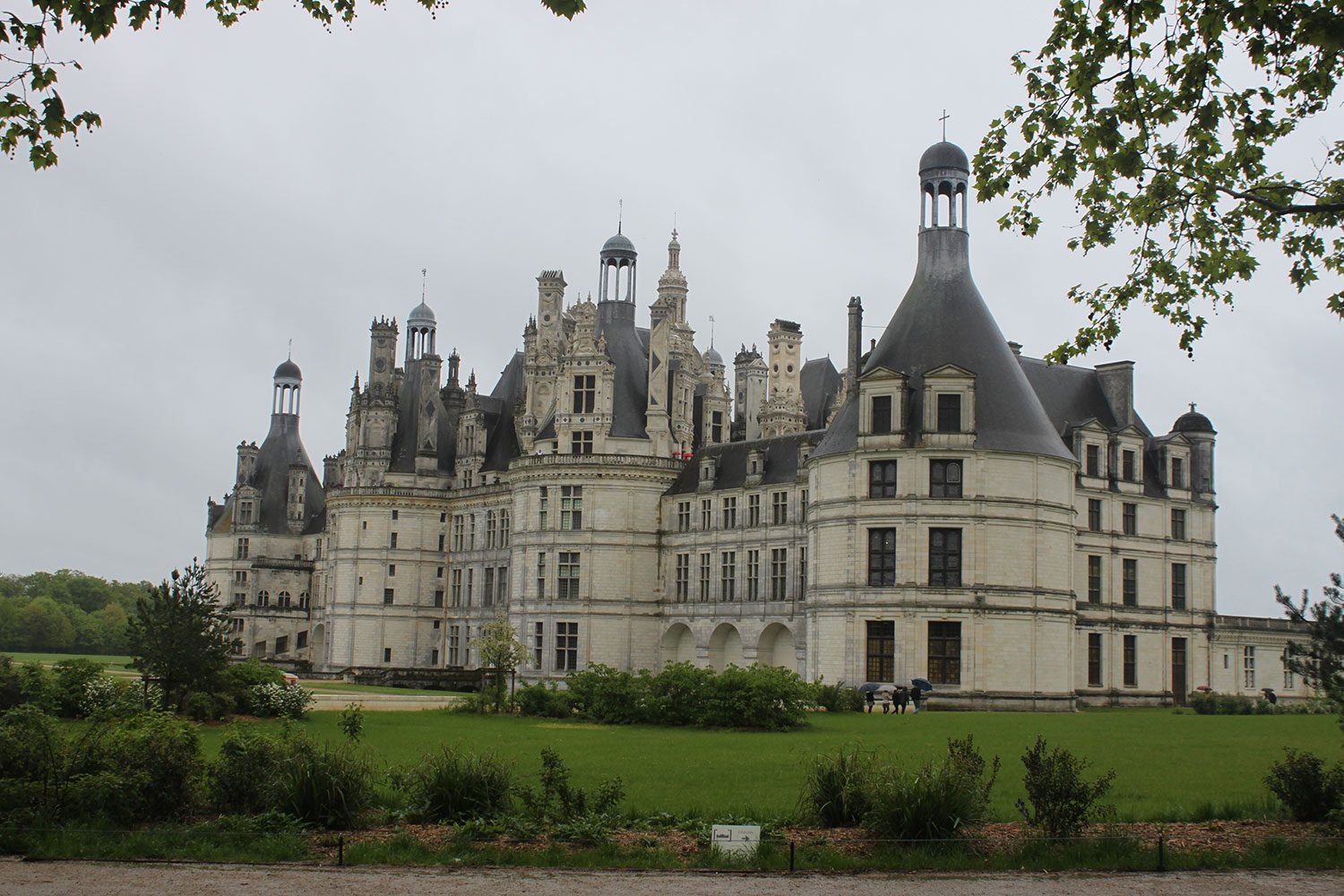 Visiting Loire Valley castles is a great way to spend the day and one of the most popular things to do in France. One of the best things about castles in general is that they all have a story to tell, whether well-known or not, and the architecture can be vastly different, even from the same culture. A day amongst castles is definitely a day well spent.
You can get to each castle individually on your own, or you can get on a multi-castle tour with GetYourGuide or Viator.
Have you ever been to these chateaux? Or is your favourite Loire Valley castle not on here?
Pin This for Later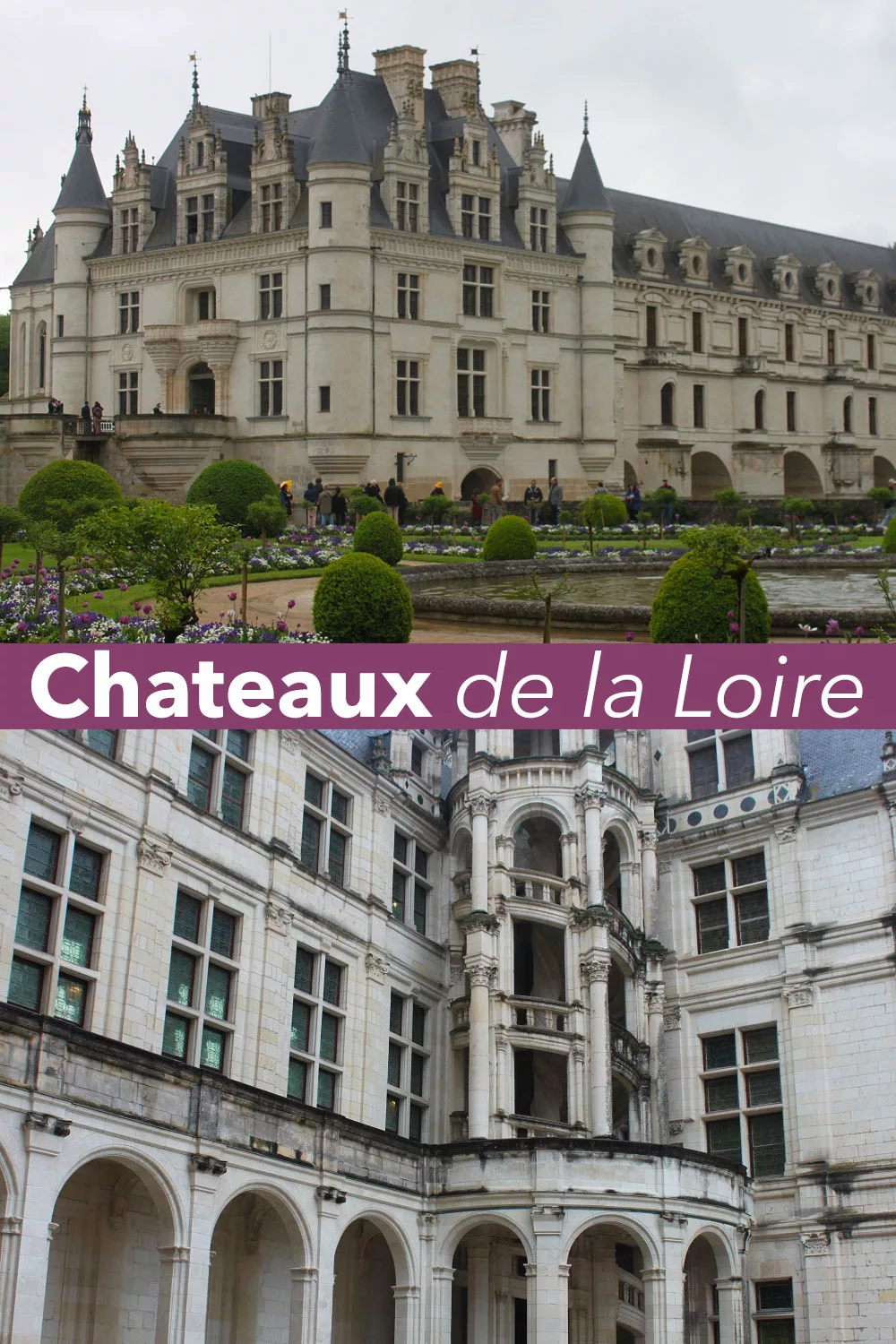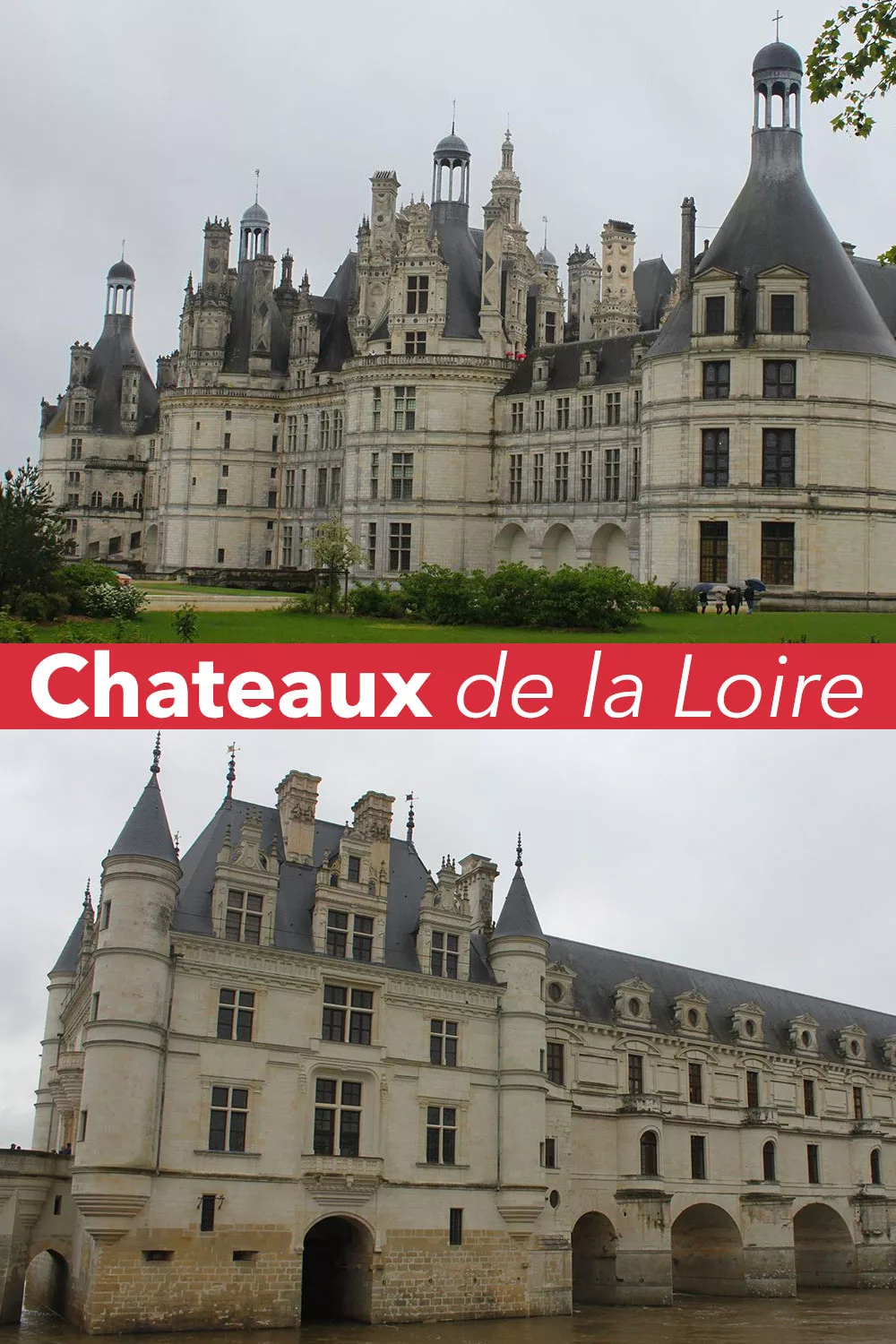 Please note that this post may contain affiliate links. These are at no additional cost to you but I receive a commission if you make a purchase through the link, and the commission helps me run my blog. Thanks for your support!
Tags:
europe
,
france
,
loire valley
Sharing is Caring
Want to support me?
Buy me a Coffee