A Day Trip to Fontainebleau and Vaux-le-Vicomte
Originally published on Tuesday, August 21, 2018
If you've any interest in French history, you may have heard of the castles Fontainebleau and Vaux-le-Vicomte. Both are located not in the Loire Valley but the Île-de-France region and have a lot of history behind them, Fontainebleau in particular. On my return to Paris, the urge to see such monuments brought me on a day trip.
Fontainebleau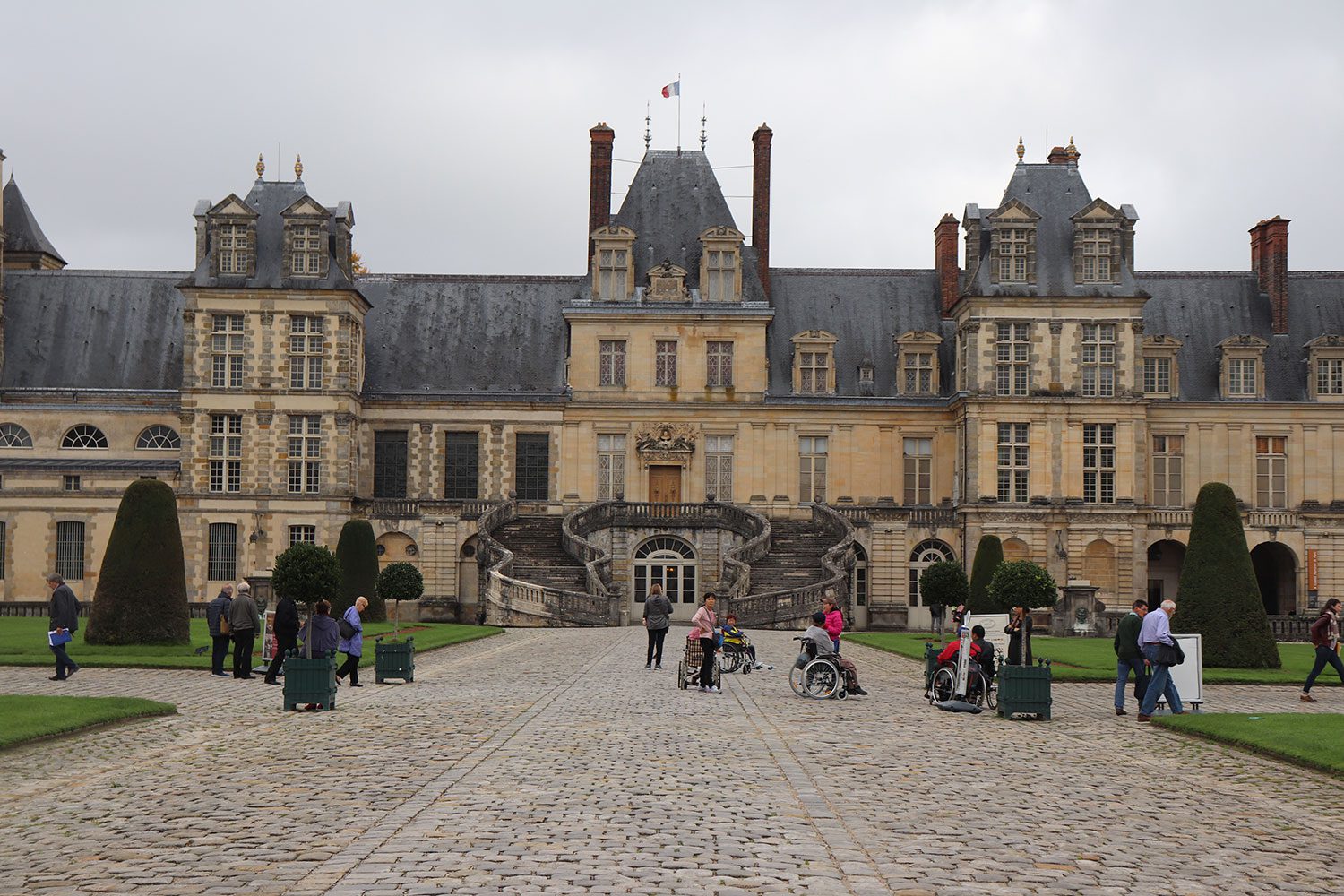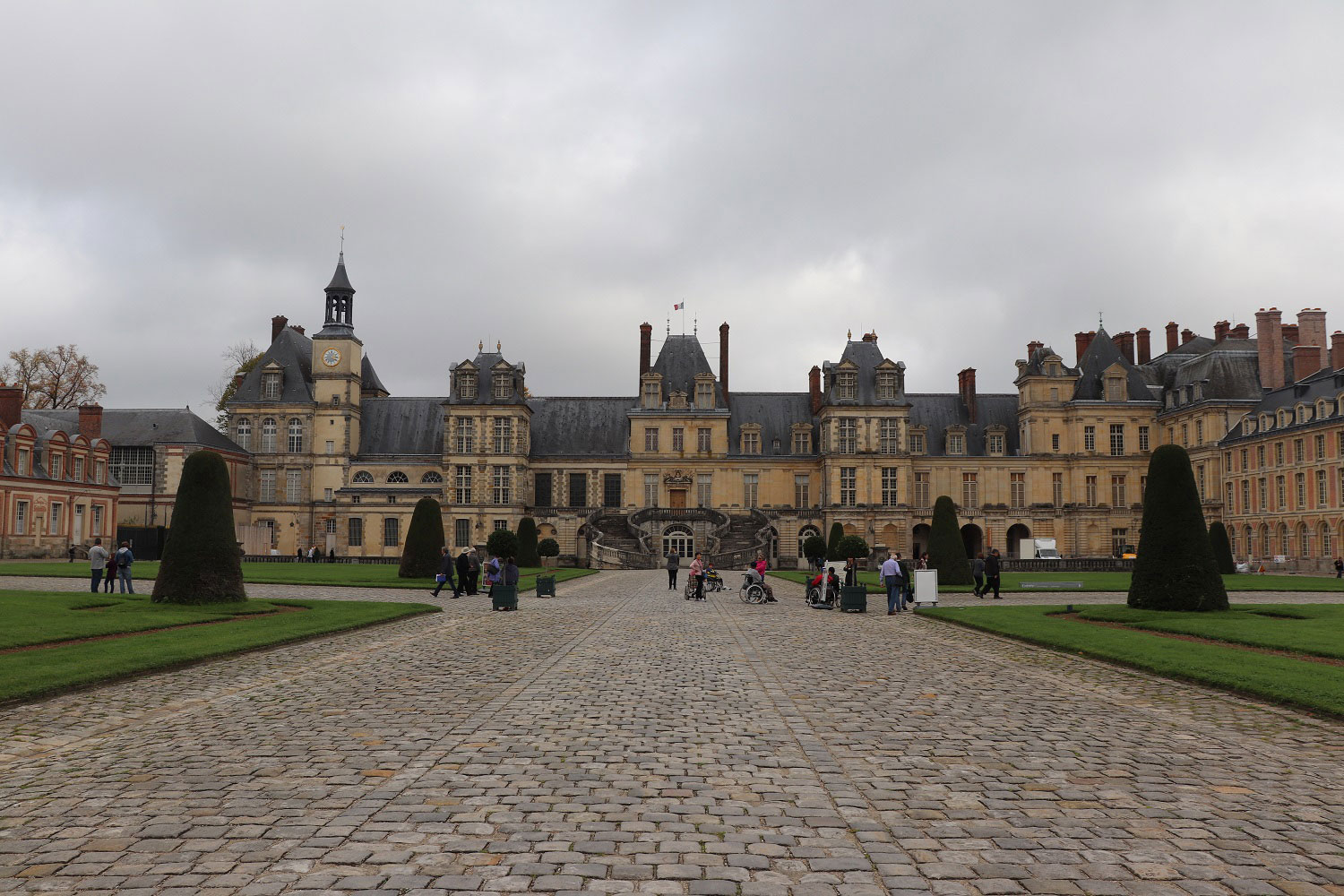 A UNESCO World Heritage Site, Fontainebleau has a history that goes back almost one thousand years. A keep (castle tower) was built there in 1137 and a monastery hospital was built there a century later. King Philip IV of France (1268-1314) was born and died there, marking the significance of the location. The Renaissance brought a lot of construction to the chateau and more rooms were added around the existing keep, a theme that would following through the expansion of the castle. You can even see today that it looks more like a Renaissance chateau than a medieval castle. King Francis I (1494-1547) liked it so much he called it his home. It would later become host to Holy Roman Emperor Charles V, and Catherine de Medici gave birth to six children here. Obviously some very prominent figures lived here! During the Renaissance, it was a popular place for the royals and nobility to gather.
If you've watched the TV show Reign, the castle they're in is supposed to be Fontainebleau, historically speaking. However they did a poor job of replicating it. The castle is much more extravagant than the TV show lets on.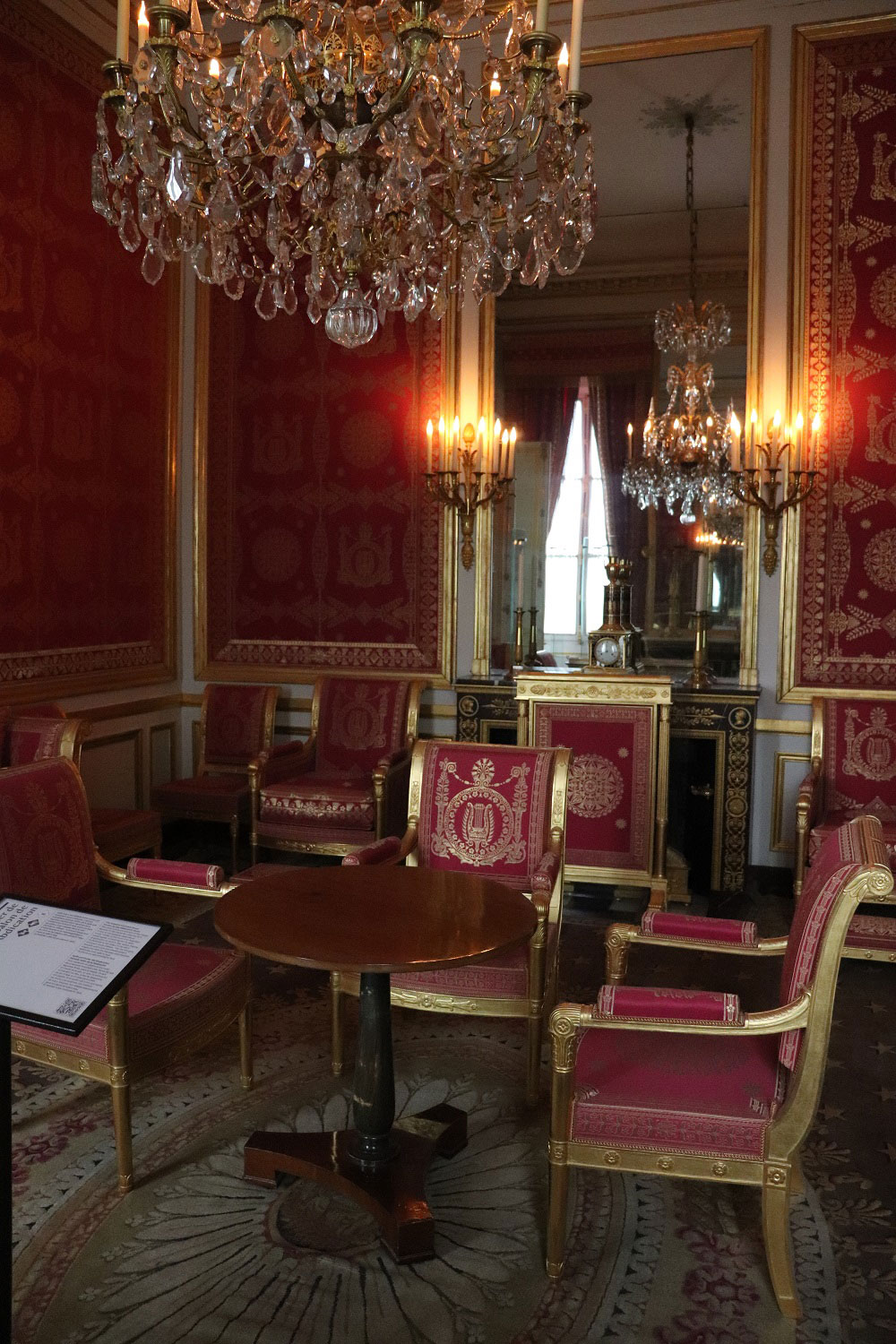 Even though it was heavily damaged during the revolution, as many buildings were, Napoleon I quickly restored and revamped the property when he became emperor. The second empire also brought the chateau back to the Napoleons, with the Emperor and Empress again making the palace their own. Today, it is mostly in the style that the Napoleon regime left it in, but all in all, it's housed royal and noble families for eight centuries.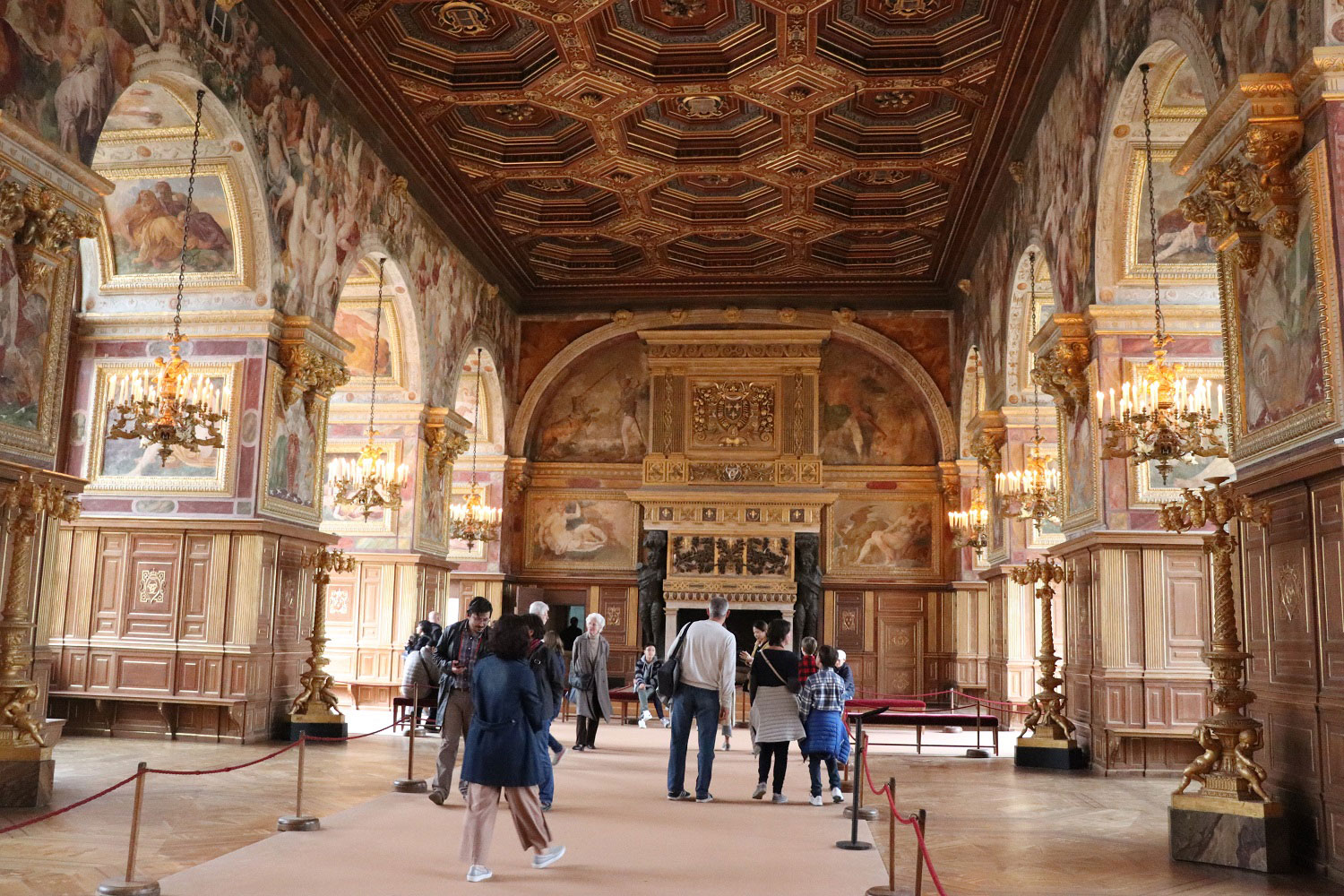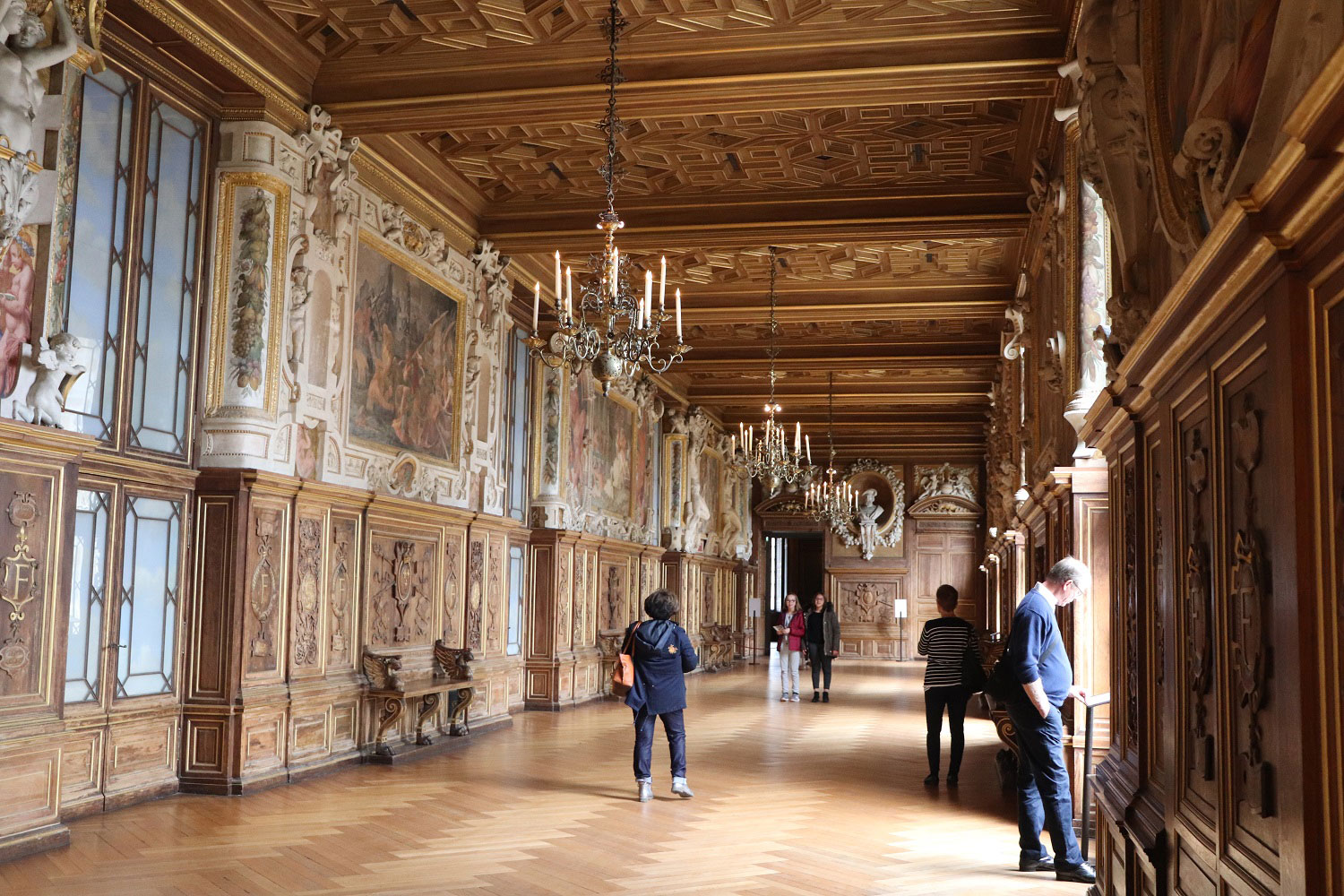 So with such an impressive story to tell, and such notable characters having lived here, I had to see this chateau. My first impression is that it's huge and very beautiful. The entrance courtyard is very spread out so it's less imposing but definitely amazing. The inside is no less stunning. Of course, you can't really expect anything less than extravagant from the French. As I mentioned earlier, several of the rooms are decorated in the style of Napoleon I and II, and the nature and design of the rooms is all mentioned on placards in the chateau. I have to say that royal French interiors can look a bit similar after seeing dozens of them, but as always, there were some interesting aspects that made this chateau unique.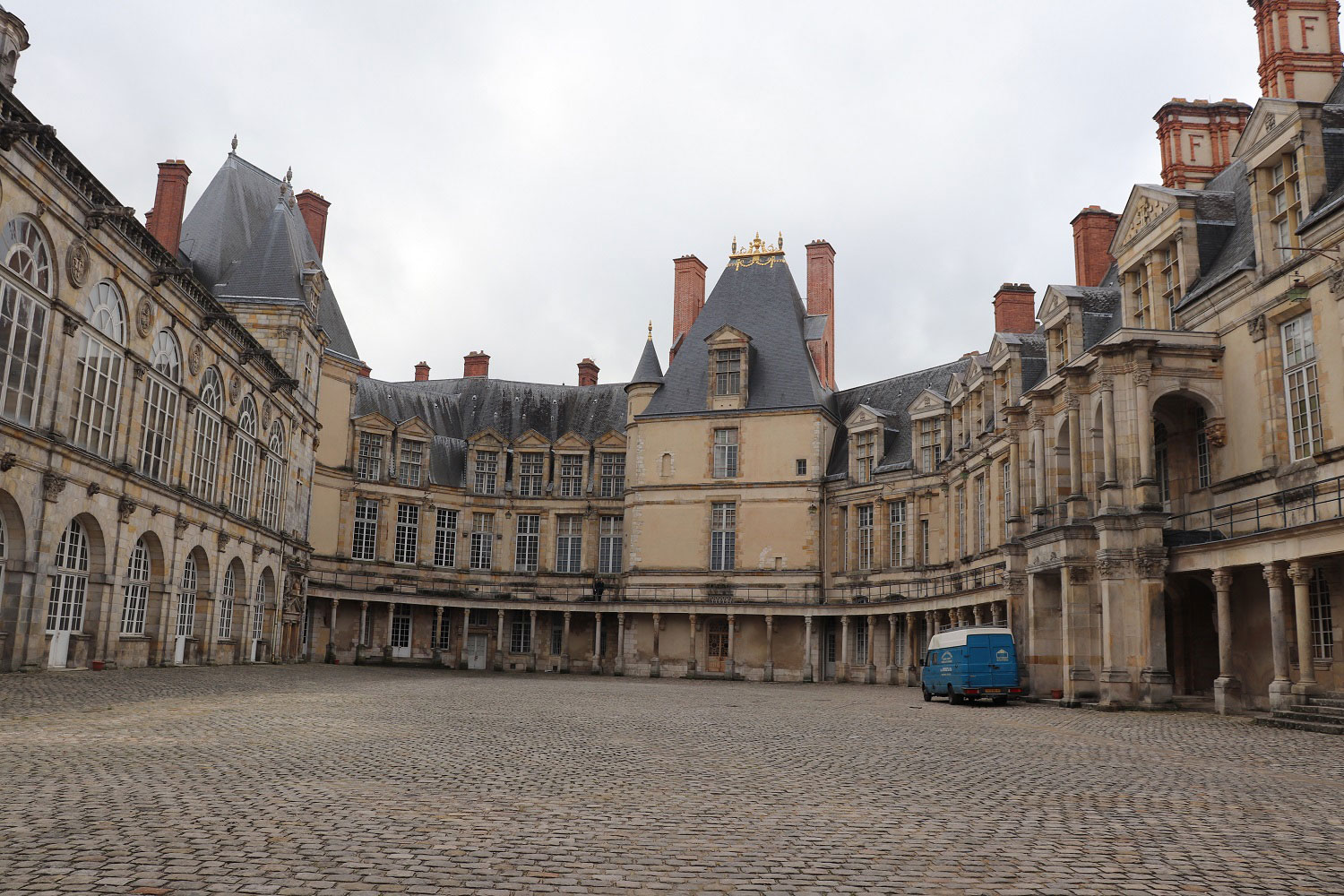 The chateau is huge and you can actually visit a lot of different places within. The scale of the rooms varies drastically and the Renaissance period is still greatly honoured in some of the room's decor. What I thought was incredibly interesting was again, the history. You're going into all the rooms where Napoleon himself and Catherine de Medici – incredibly notable people in French history – once lived and loved. And many French kings. It's arguably one of the most important buildings in royal French history.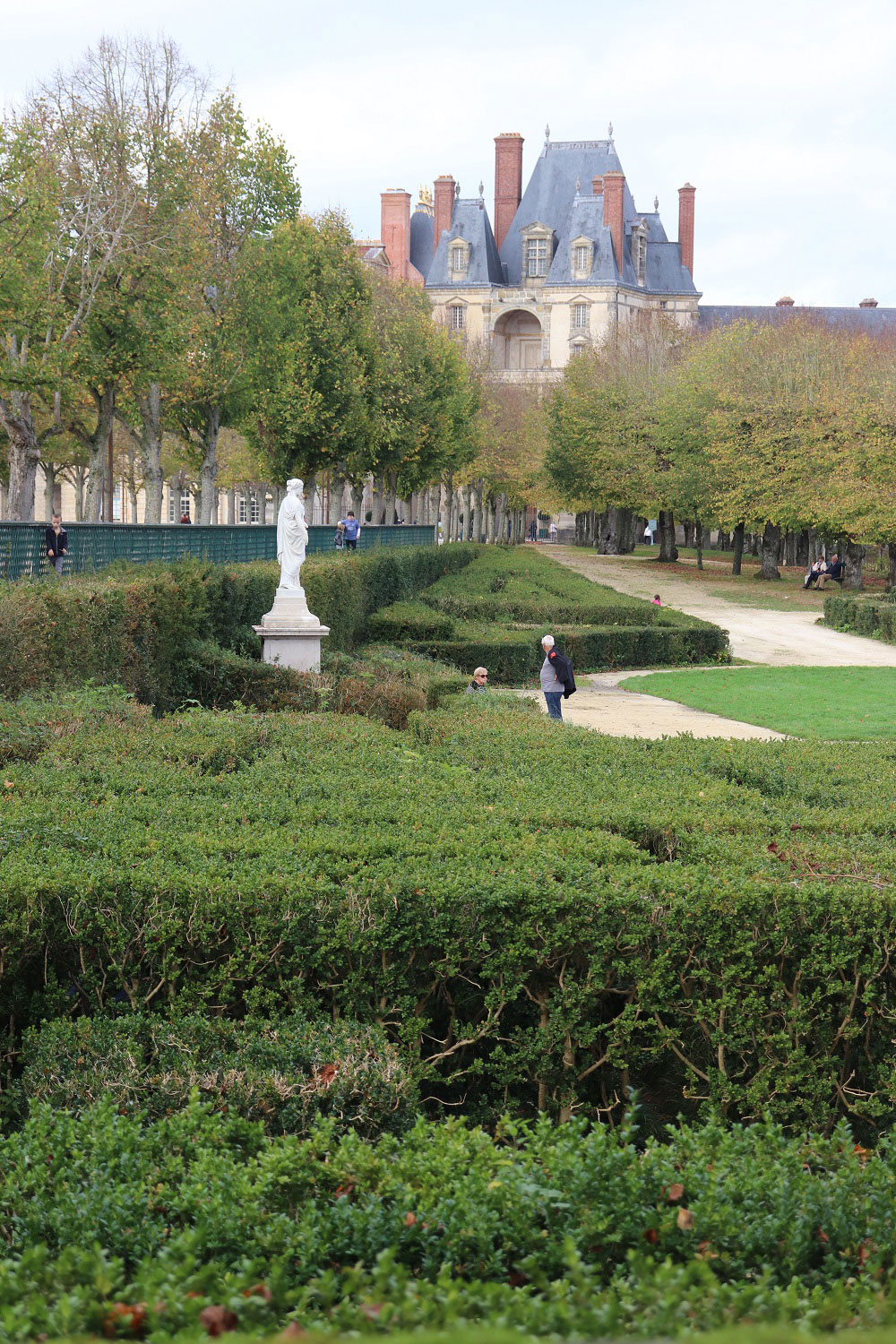 I went in autumn and though the gardens are extensive, they are probably in better shape during the warmer months. They were not looking so hot when I went. There's just so much to see that for garden enthusiasts, it can take hours to wander around the estate when everything is in bloom. The surrounding area is also a small town so there's some cafes and stores to visit if you have the time, as well. I'd definitely recommend going for a quintessential French experience. Honestly, Fontainebleau is debatably more exemplary of French history than the short-lived Versailles.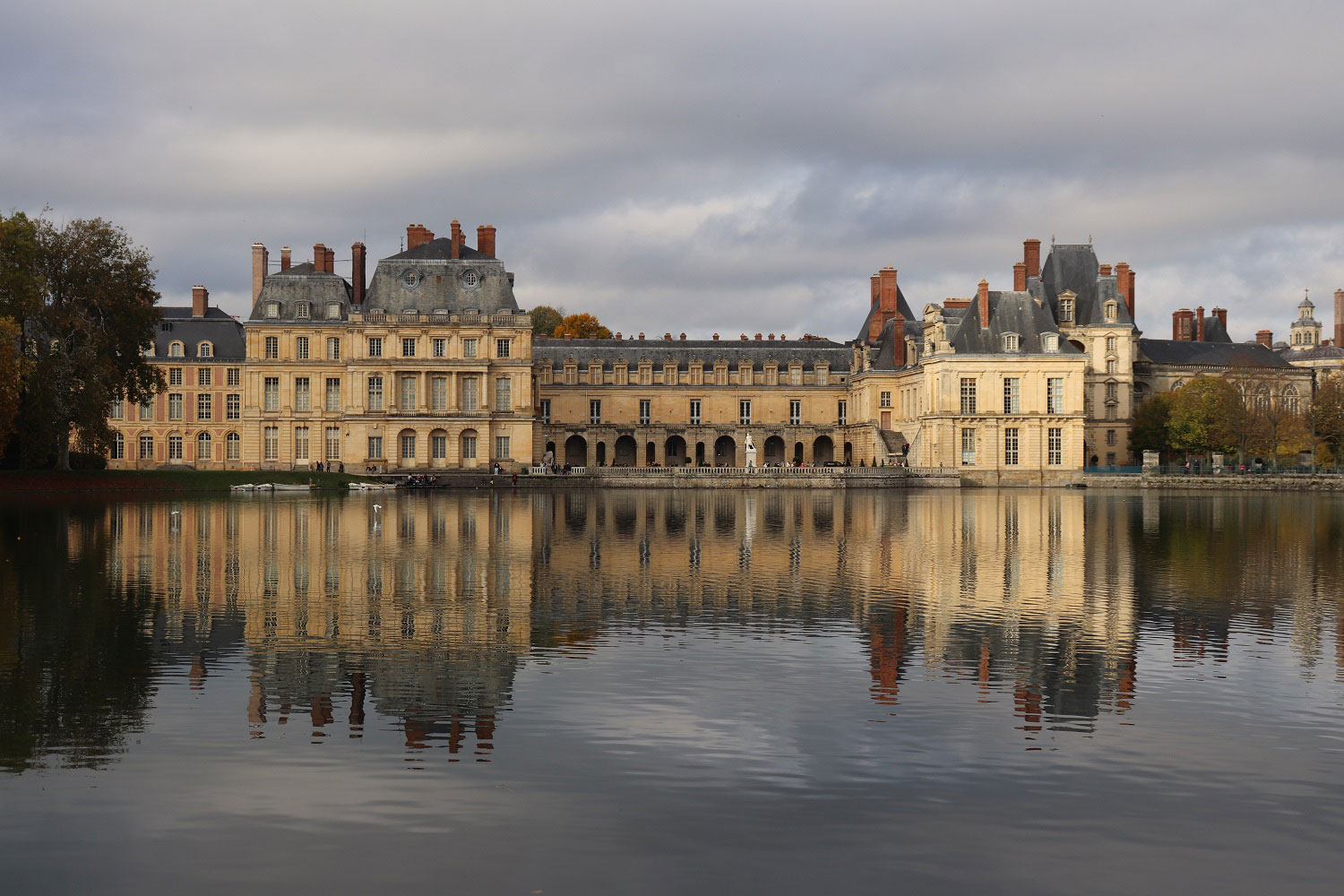 How to Get to Fontainebleau from Paris
So with a zone 5 pass or with the purchase of a ticket on site, you can go to Gare de Lyon and take the train to Montereau or Montargis and stop at the Fontainebleau-Avon station. Note that the train will not say "Fontainebleau" since it's not the last stop. From the Fontainebleau-Avon station, you can take the Ligne 1 bus to Les Lilas and get off at the Chateau stop.
I have to admit that I can be a dummy but I tried twice to get there on my own from Paris and I couldn't find the darned train. I was probably in the wrong place but I had all that information with me and still couldn't find it, and the people who worked at the station were super unhelpful. Not saying that it's not doable, just that I didn't really know how to get there. That's why I decided to go with a tour group.
If you'd also like to visit Fontainebleau with a tour group, you can do so on GetYourGuide or Viator.
Vaux-le-Vicomte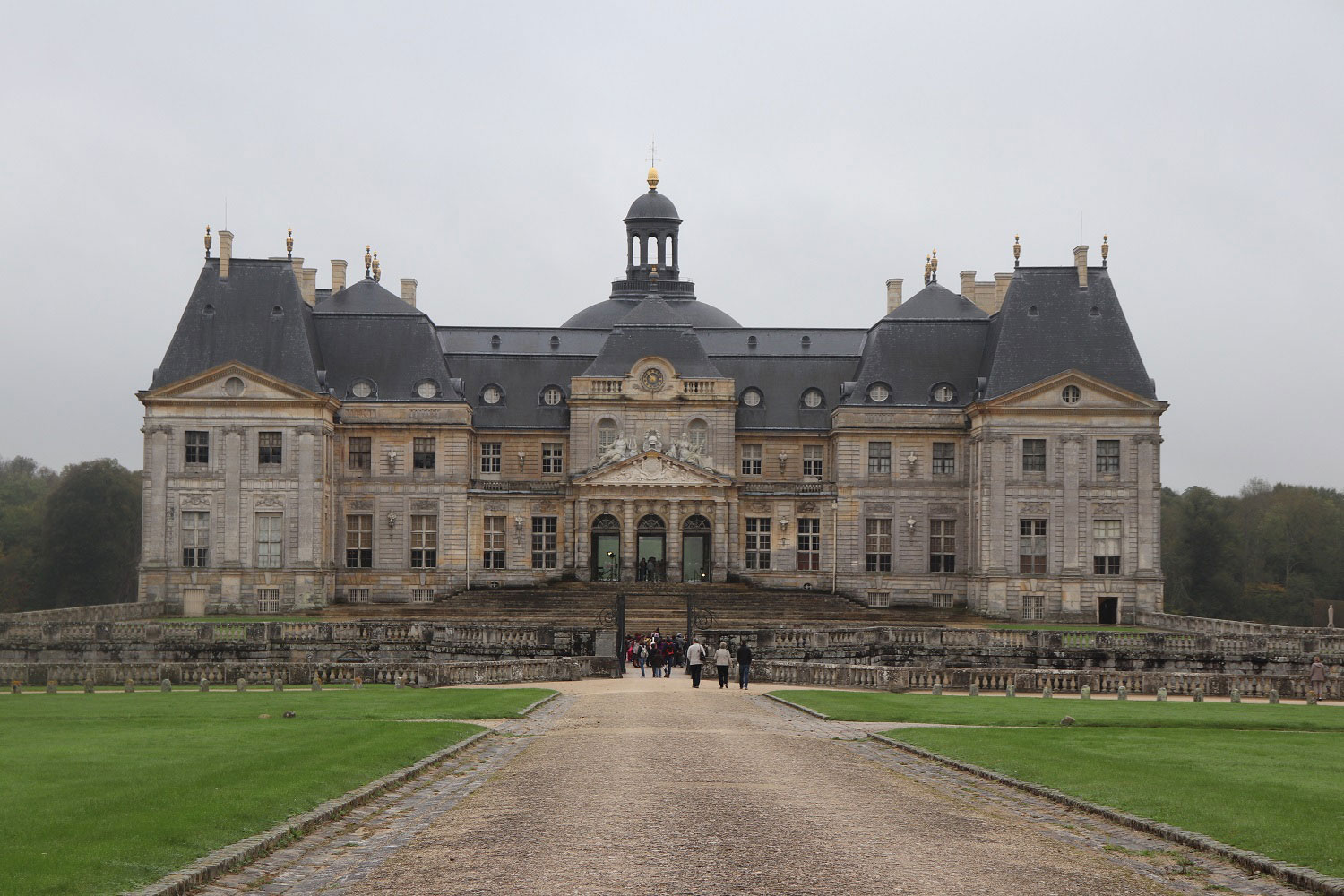 Vaux-le-Vicomte is not as well known or as historic as Fontainebleau but it certainly is beautiful, and the gardens are said to have started the "French" garden style. It was purchased as a small castle by Nicolas Fouquet in 1641 and he transformed it into a masterpiece. It is the joint project of architect Louis Le Vau, painter Charles Le Brun, and landscape gardener André Le Notre. The same team would later be hired to design the gardens of Versailles. Around the time is was finished, Fouquet was arrested, pillaged, and later sold. Unfortunately, that's the only interesting history of this chateau, but it's where the TV show Versailles is filmed (currently on Netflix). I personally like that TV show so it was a good surprise for me, but as I'll talk more about below, you should probably watch at least a little bit of it before visiting the chateau.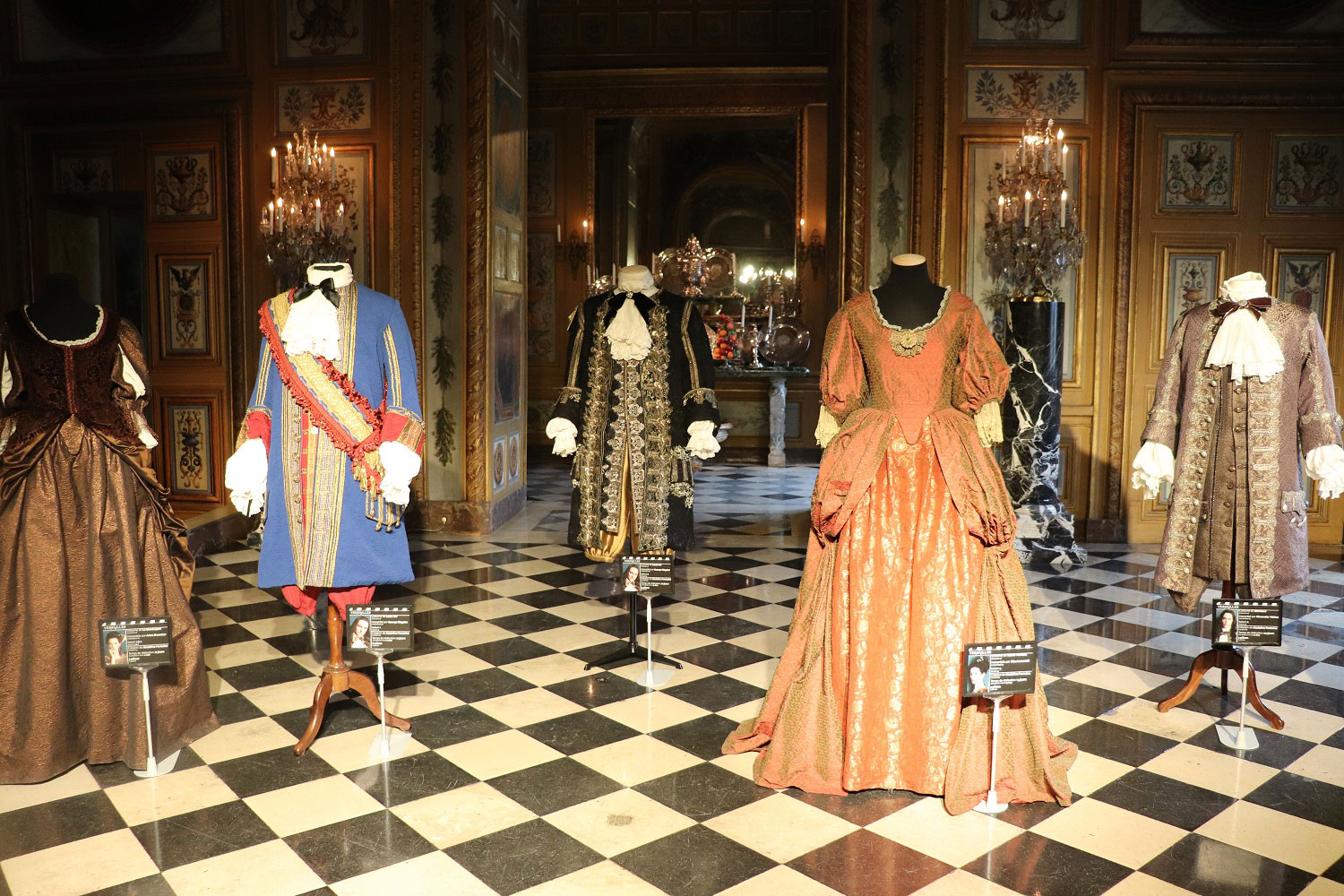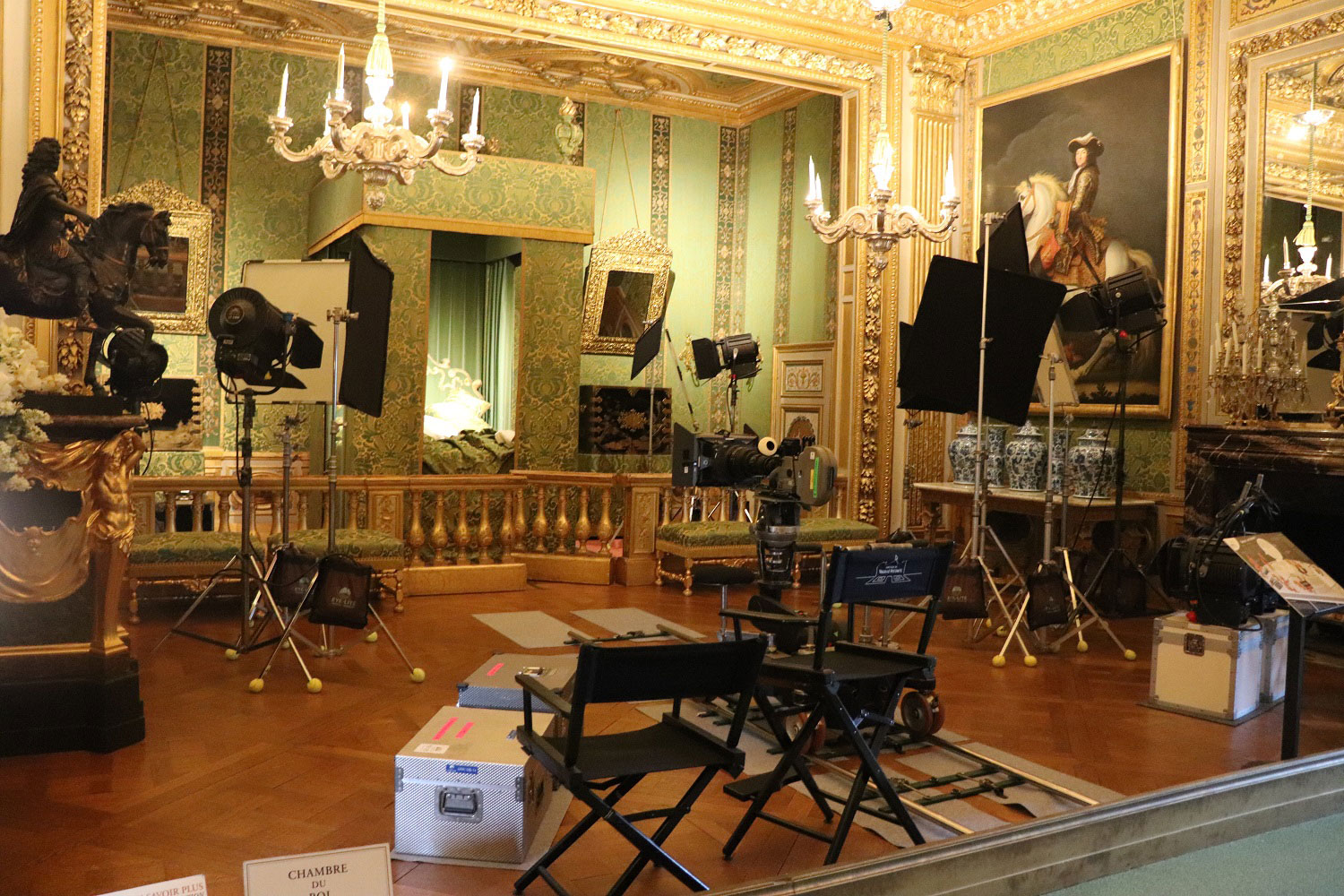 Why? you may ask. It doesn't make much sense to watch a fictional TV show before seeing a castle. Well, whoever designs the exhibits thought that Versailles and other movies/TV shows are the real interesting part of the chateau's history, so a lot of the exhibits are dedicated to them. As I said before, I was happily surprised because I do watch and enjoy Versailles but a lot of the exhibits may not make sense or be interesting at all to people who dislike or have never heard of the show. However, with costumes, dolls, props, and movie equipment, it is a unique spin on a castle and can be quite enjoyable.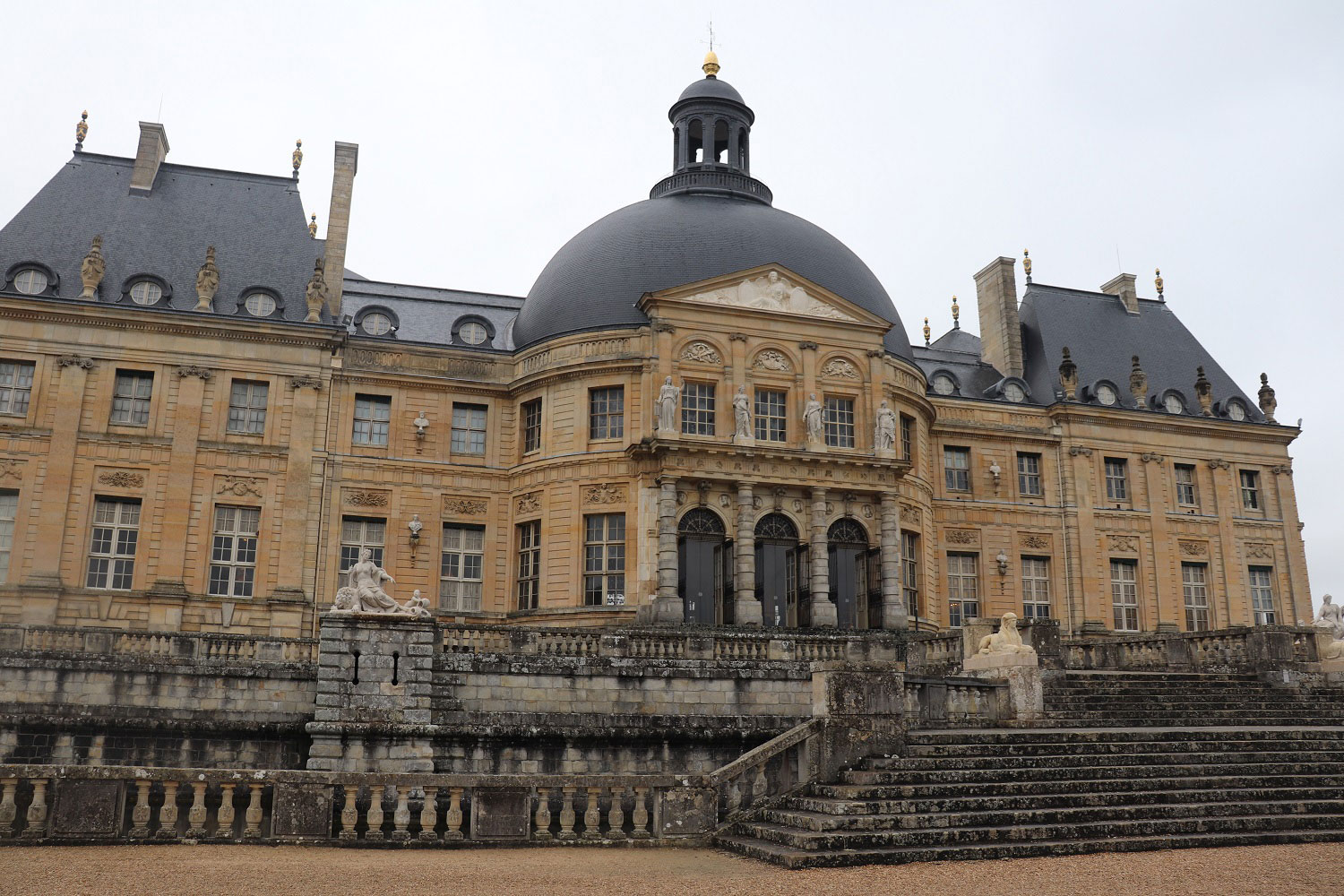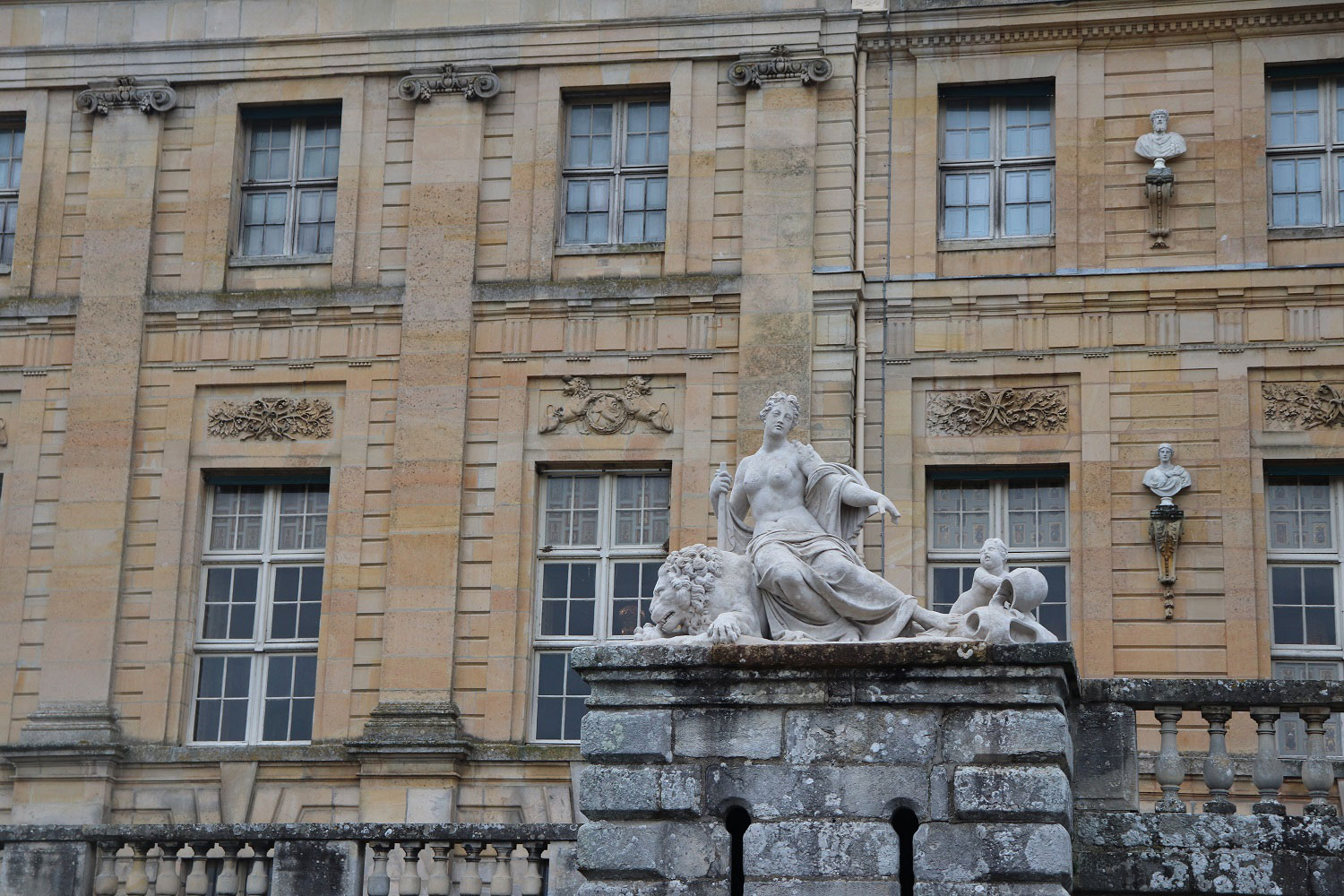 However, the chateau itself is simply gorgeous. Done in a much simpler but elegant style, much like rococo, it's very airy, filled with natural light, and is regal without the excess that the Renaissance saw. Much like Fontainebleau, there's a lot to see inside Vaux-le-Vicomte and the basement where the kitchen, servants' quarters, and similar are held is a good part of the visit, as well. If you pay extra, you can go to the top for some more amazing views.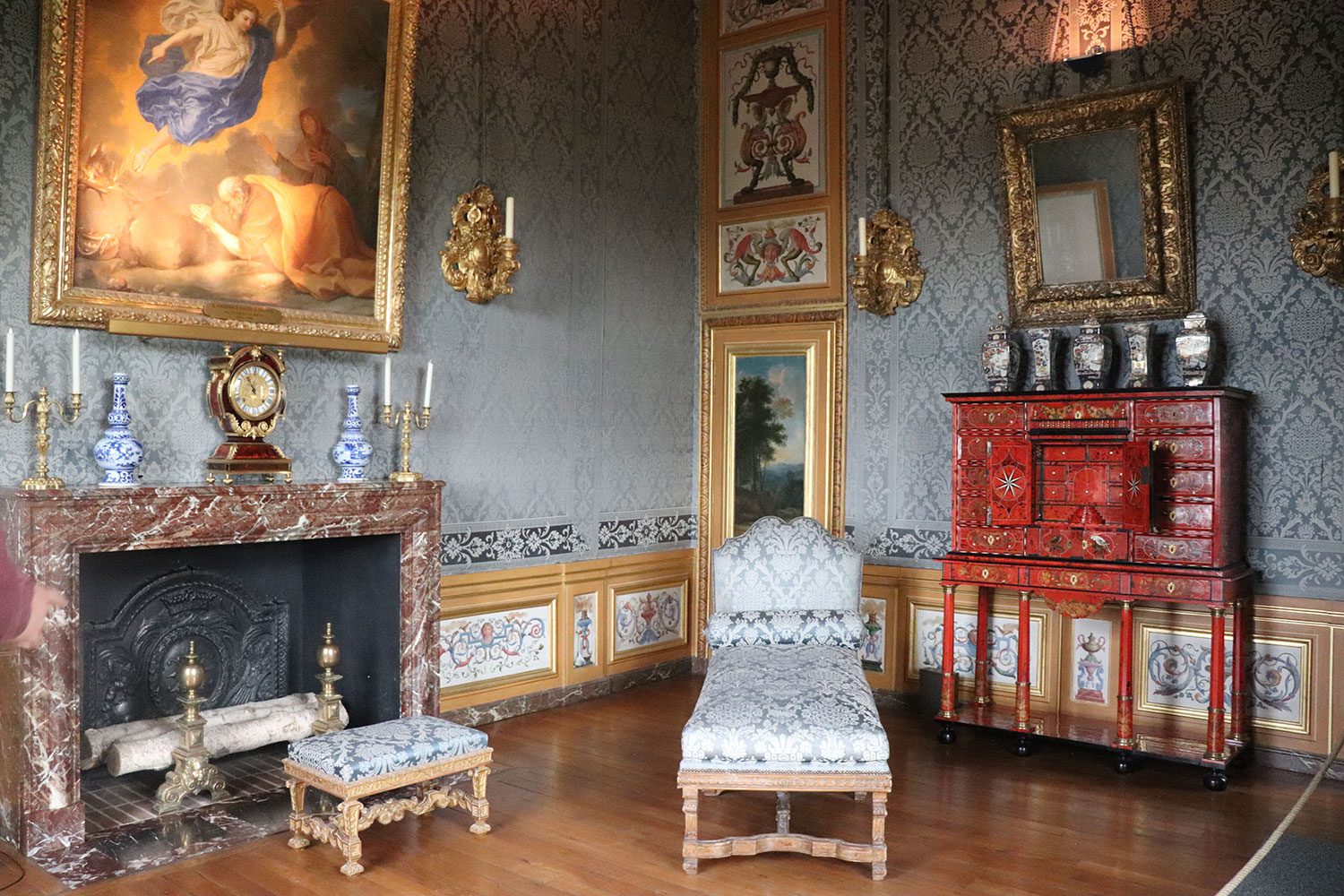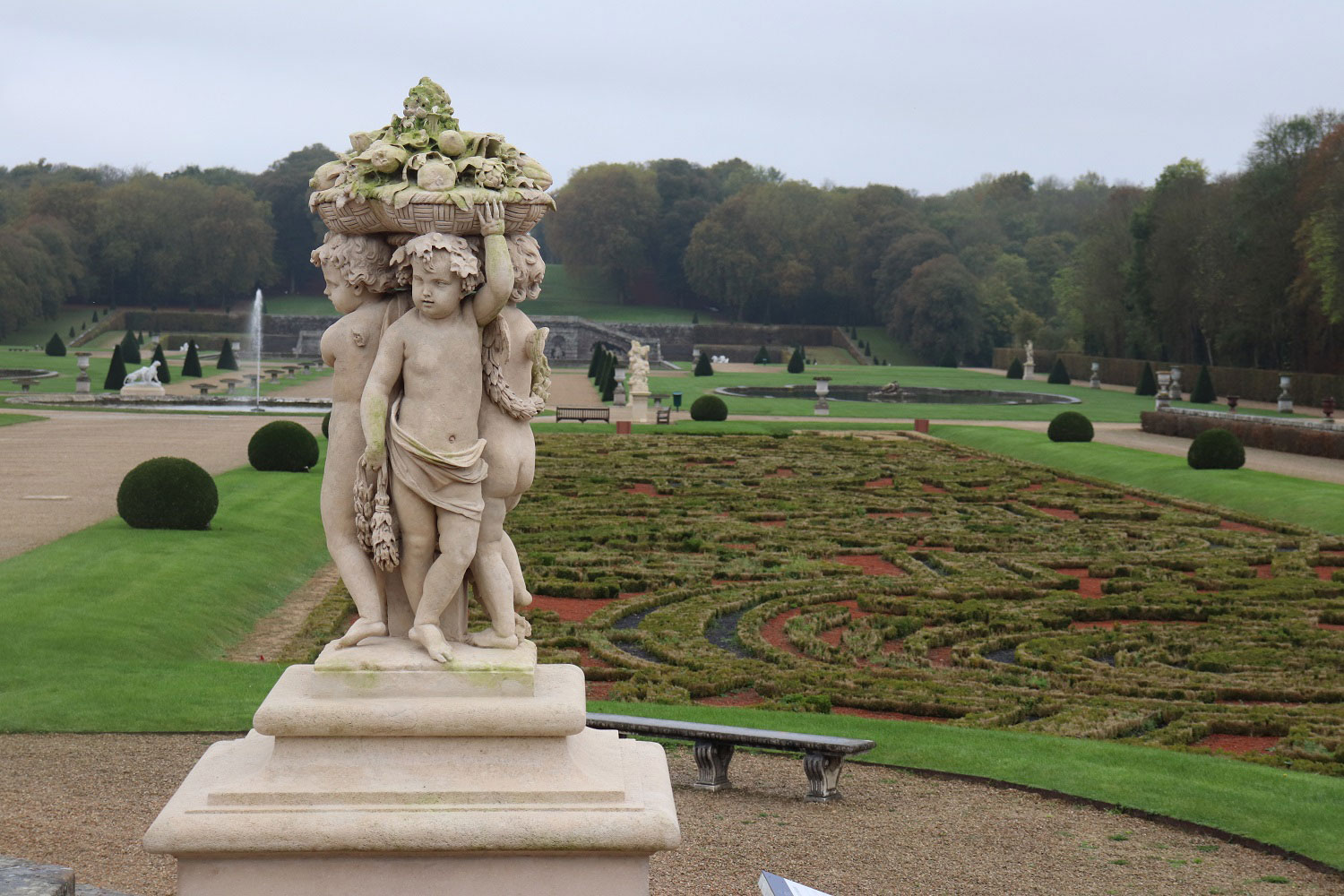 The gardens are much more contained than Fontainebleau but are very reminiscent of the later Versailles, with sculptures and trimmed hedges that could be considered architectural. The castle is also very far from anything else rather than being in a city, so there are a tonne of trees that surround the estate and make one feel comfortably secluded. There's also a small transportation museum and a decent restaurant to visit on the premises. Vaux-le-Vicomte is probably one of the most beautiful chateaux I've visited.
Apparently every Saturday evening May-October, the castle lights up in candlelight, which I'm sure is absolutely stunning. I saw Versailles that night by candlelight and even glancing at it from outside the gates was a great memory.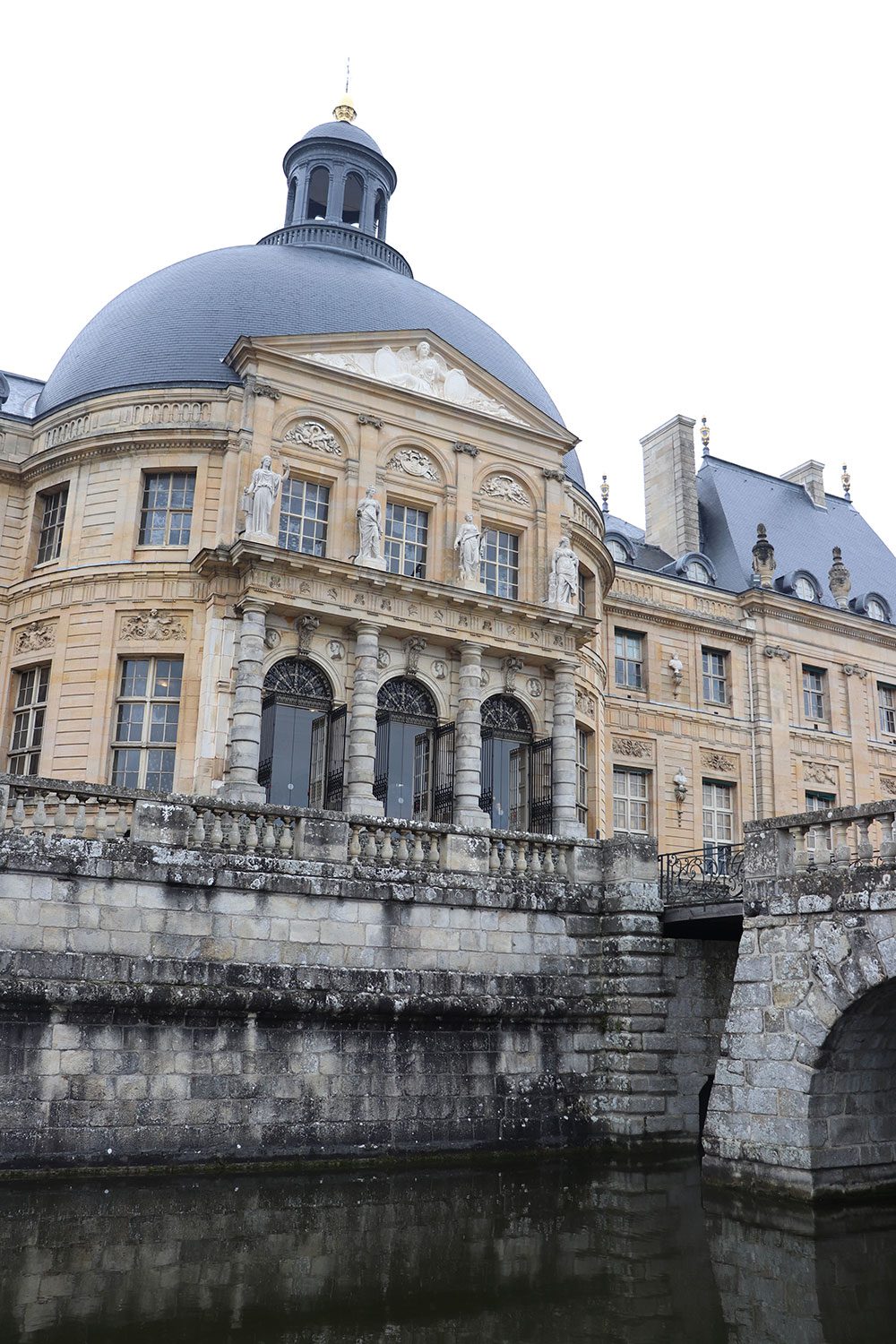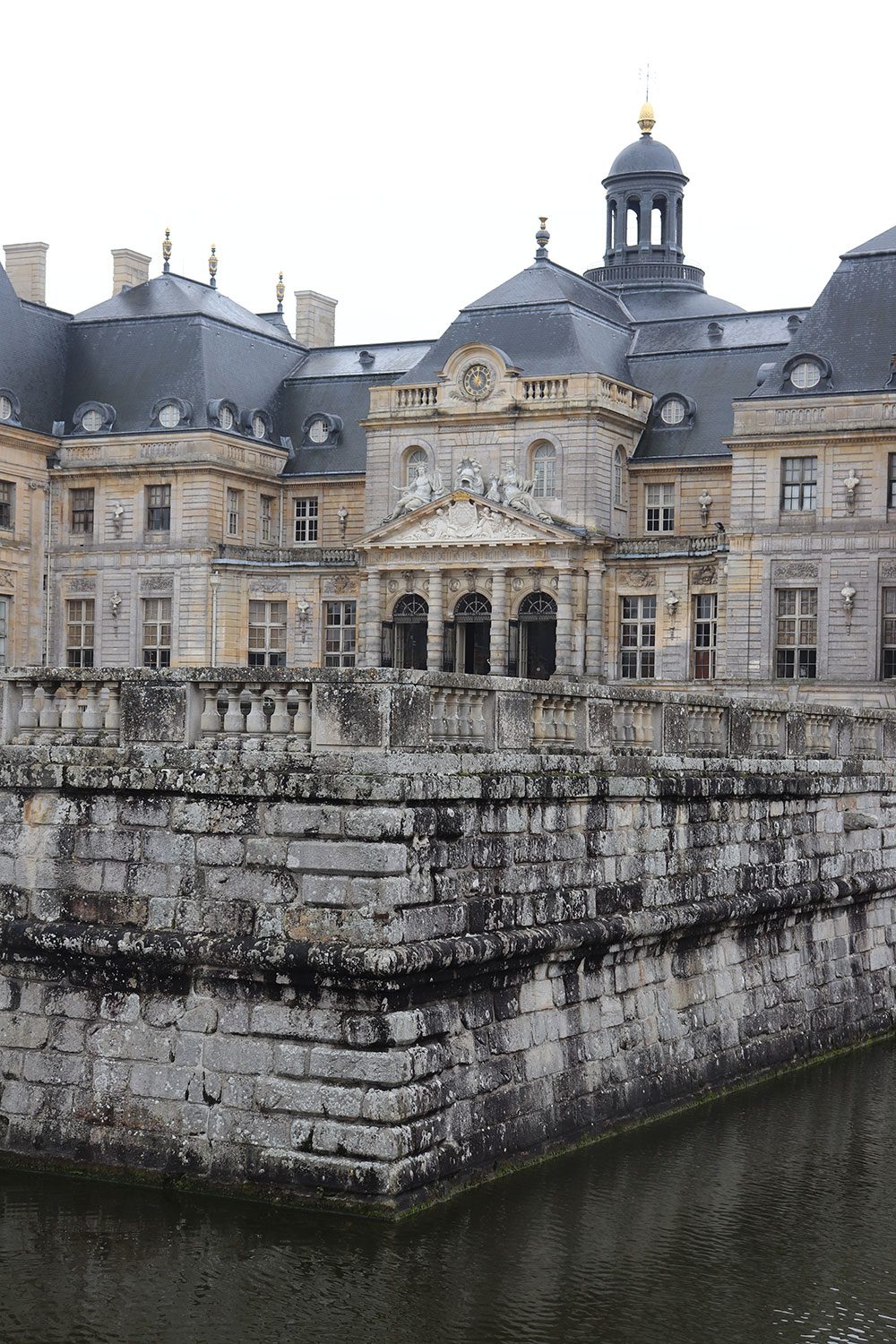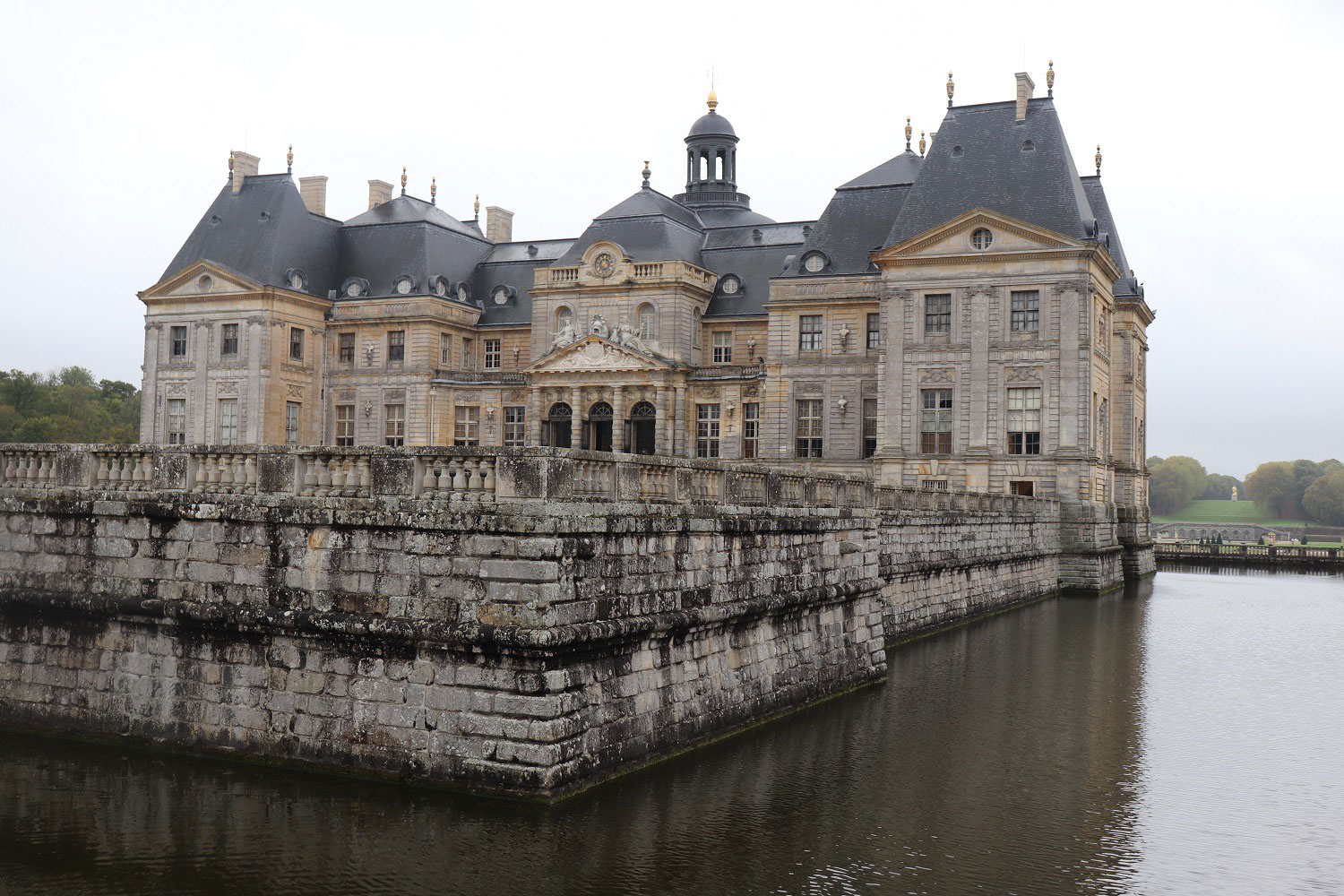 How to Get to Vaux-le-Vicomte from Paris
Go to Gare de l'Est and take the regional Line P to Provins (which is also a great place to visit). Get off at Verneuil l'Etang station and take the Chateaubus outside the station (cash only).
If you'd also like to visit with a tour, you can do so via GetYourGuide.
My trip to the two chateaux was incredibly educational and also fun. A quintessential part of France is its history, architecture and chateau, and Fontainebleau and Vaux-le-Vicomte are two places that are remarkably stunning in their own ways.
Have you been to either chateau yet?
Pin This for Later
Please note that this post may contain affiliate links. These are at no additional cost to you but I receive a commission if you make a purchase through the link, and the commission helps me run my blog. Thanks for your support!
Tags:
europe
,
france
Sharing is Caring
Want to support me?
Buy me a Coffee