Things to Do in Krakow: Discovering a Medieval Beauty
Originally published on Monday, July 1, 2019
Even though there's lots of things to do in Krakow, it is by far the most popular area of Poland for tourists just because of its proximity to Auschwitz. Because it was minimally destroyed in the war and it's close to Auschwitz, it makes an excellent trip for people who want to visit Poland. It was the last stop on my Poland trip and I have to say that it was a fantastic place to be.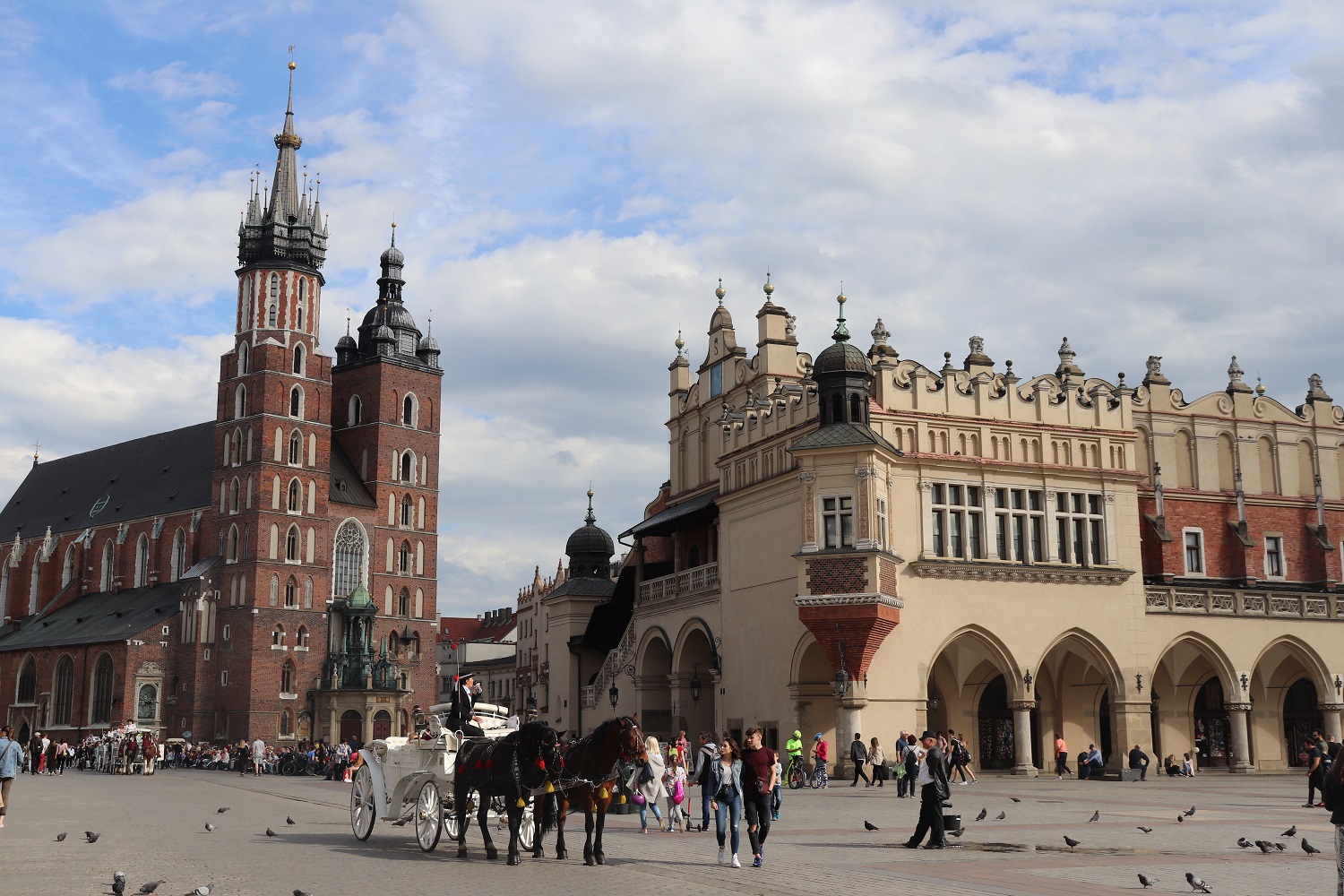 Krakow's History
Krakow first started over a thousand years ago, around the 9th century, on what is today Wawel Hill (which you can visit). In only a few decades it became a centre of trade, a position it held for centuries. Its heyday was in medieval times (around the 1400s), when certain trade routes were legally obligated to go through Krakow. At the time, it was the seat of Poland and flourished with art and education. This is the heritage of which Krakow boasts the most.
In 1609 more power shifted to the capital city of Warsaw and thus Krakow because less popular. Centuries later, like much of Europe, it was occupied by Nazi Germany. Unlike many of Poland's other cities, Krakow actually wasn't damaged too badly – so the Krakow you see today is an original, not a reconstruction. Today, it's a great destination in central Europe and a very charming place.
The Wawel Dragon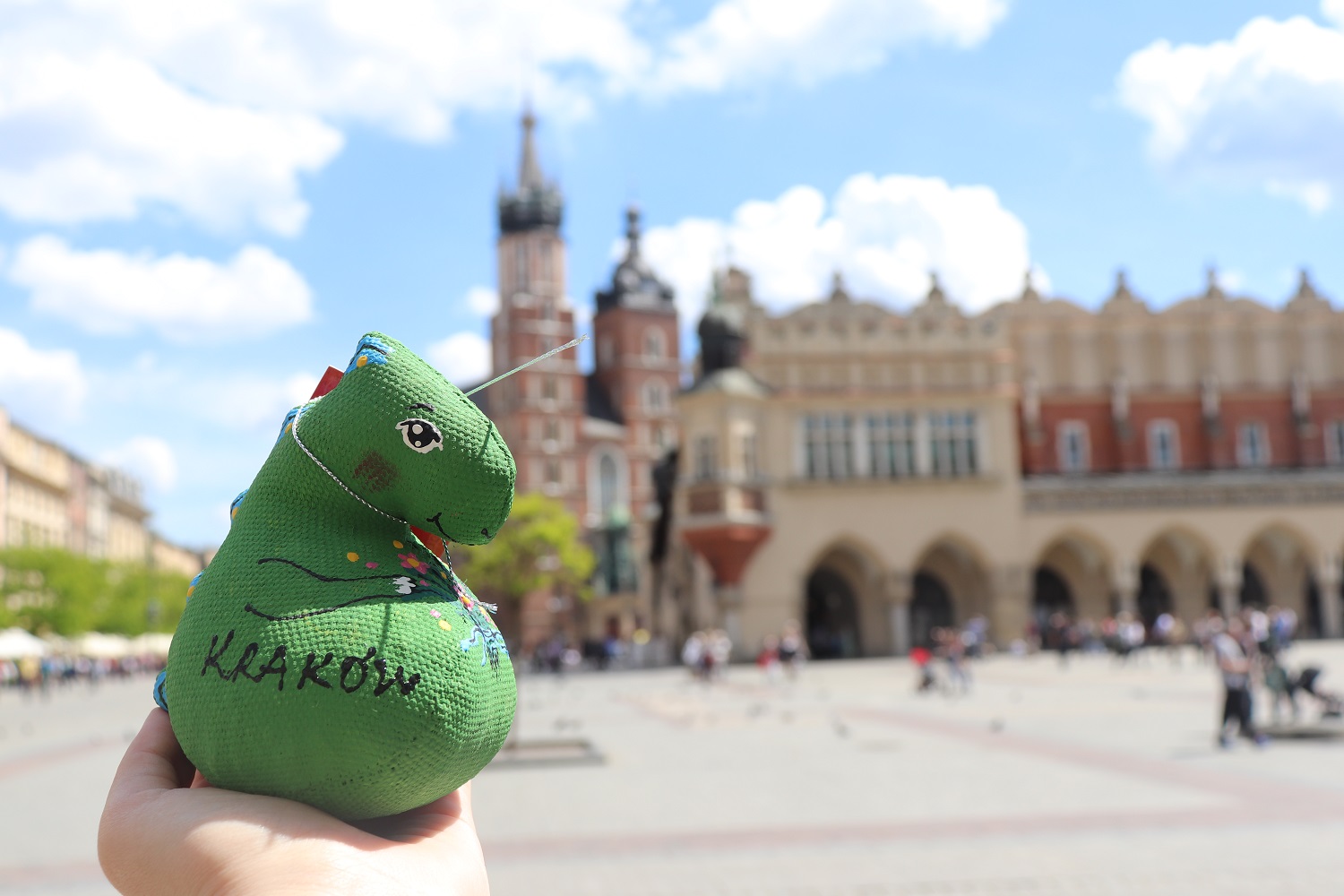 One thing you'll notice is several dragon souvenirs. This is because of the legend of the Wawel Dragon. Like all legends, there are variations and the story can be quite different depending on who you ask. However, it is generally said that King Krakus who lived on Wawel Hill discovered a dragon living beneath his castle. The dragon of course was a threat to the safety of the city's people. The king then decided that whoever could kill the dragon would get the crown and his daughter, Princess Wanda. A poor man named Skuba then took on the challenge and filled a sheep with sulfur, which he fed to the dragon. The dragon ate it, died, and everyone was happy. (Except the dragon, or if we're getting all Beowulf here, the dragon's mother.) You can visit the "dragon's den" in Wawel Hill so is it really a legend? You decide. But it certainly is a classic medieval myth.
Things to Do in Krakow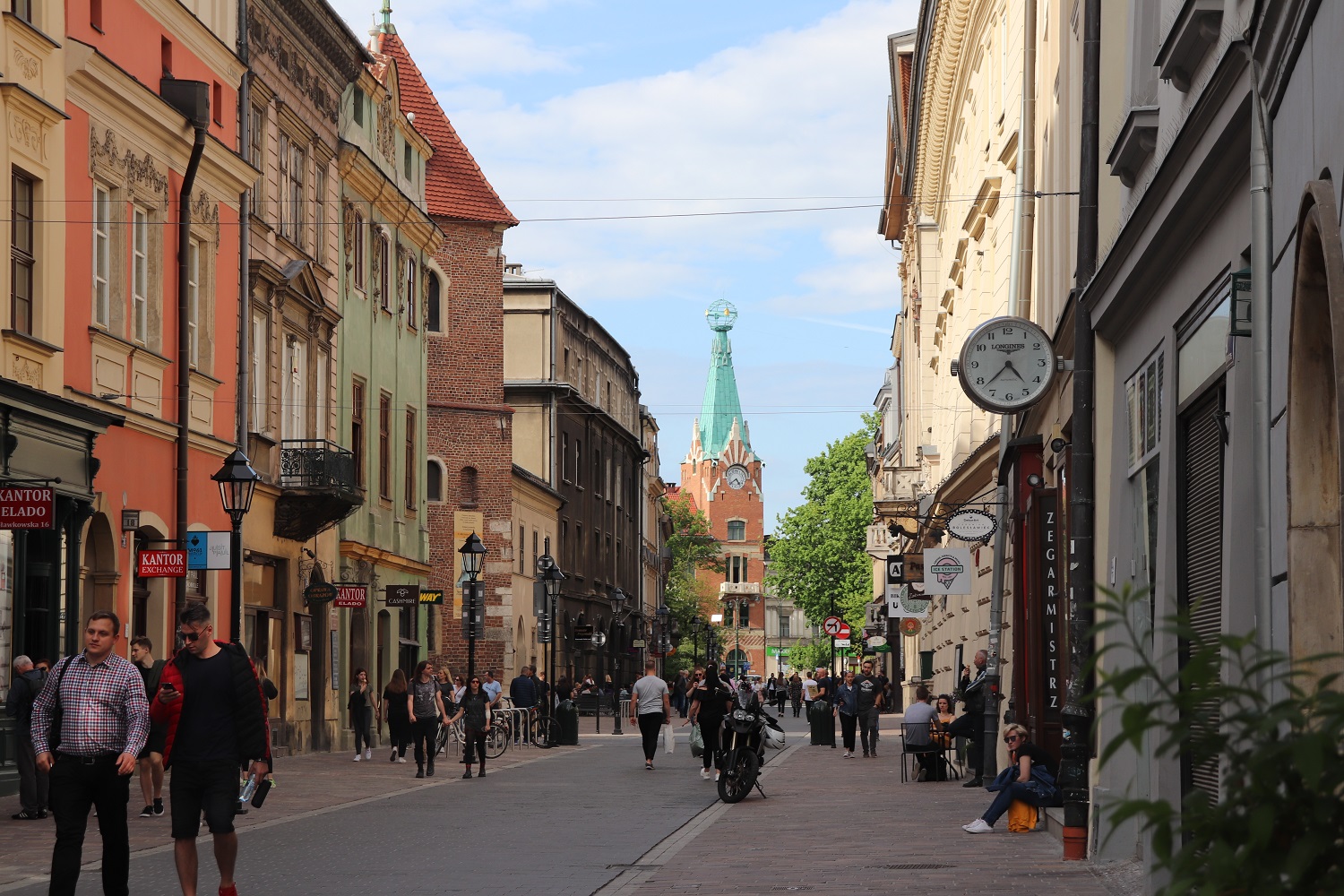 The great thing about Krakow is that it's a fantastic destination for history lovers. As I said, its heyday was in medieval times, and they still hold onto that there. To learn about medieval Krakow, you can visit the Rynek Underground, a fantastic museum. It's an interactive museum and you can learn all about medieval Krakow there! Make sure to get tickets in advance – they are timed and sell out. There is also the Historical Museum of the City of Krakow, but it's super small. I highly recommend skipping that and doing the Rynek Underground instead.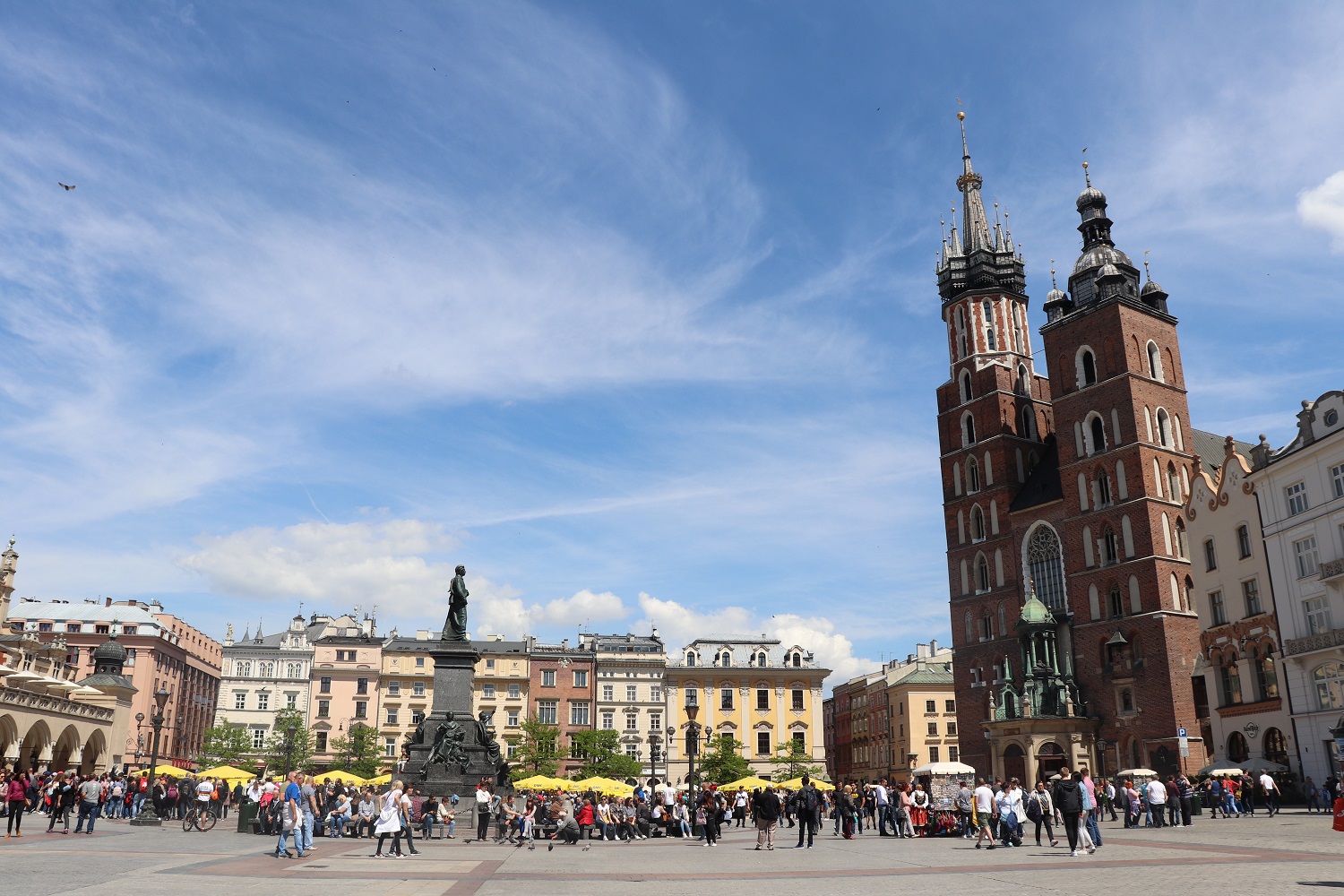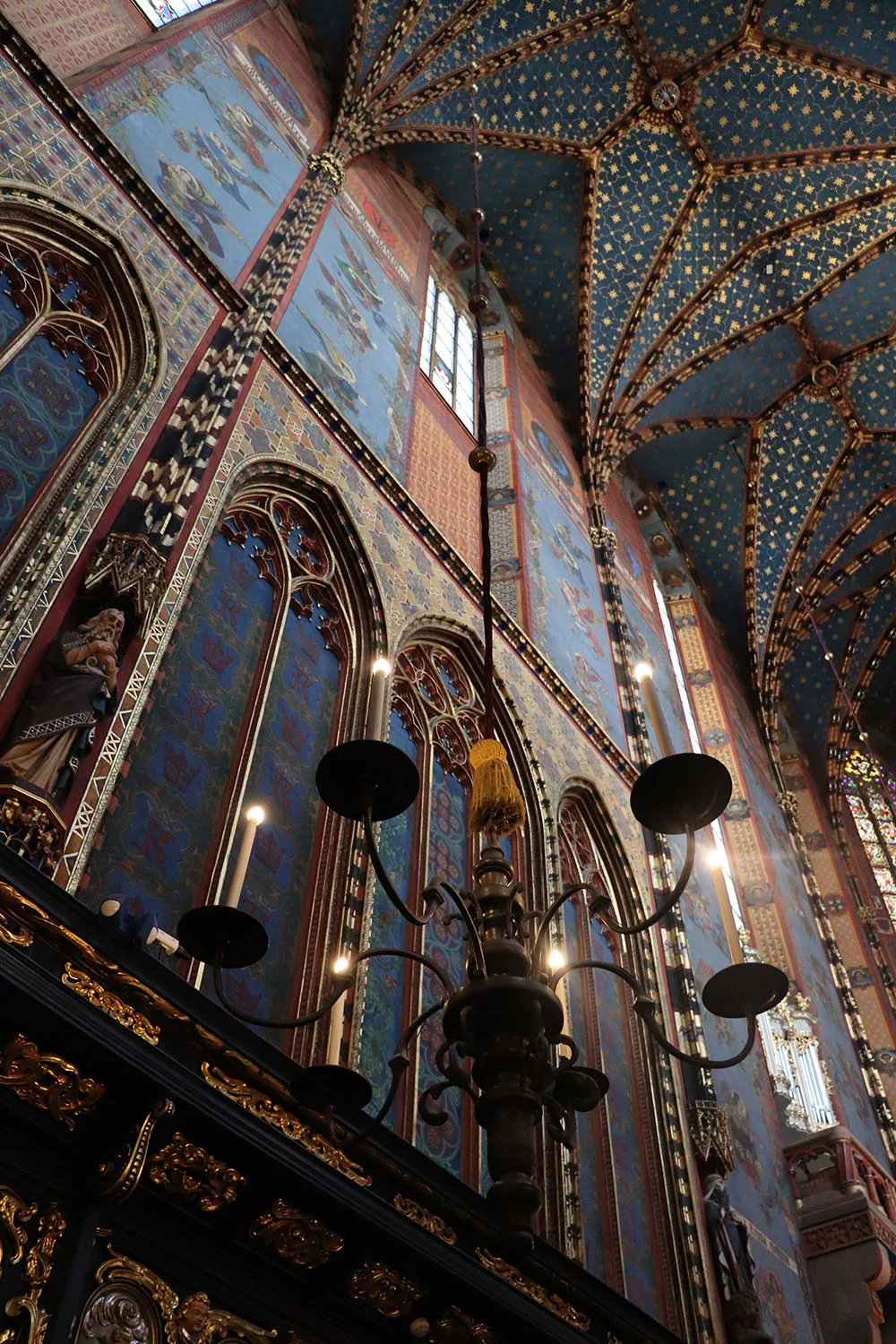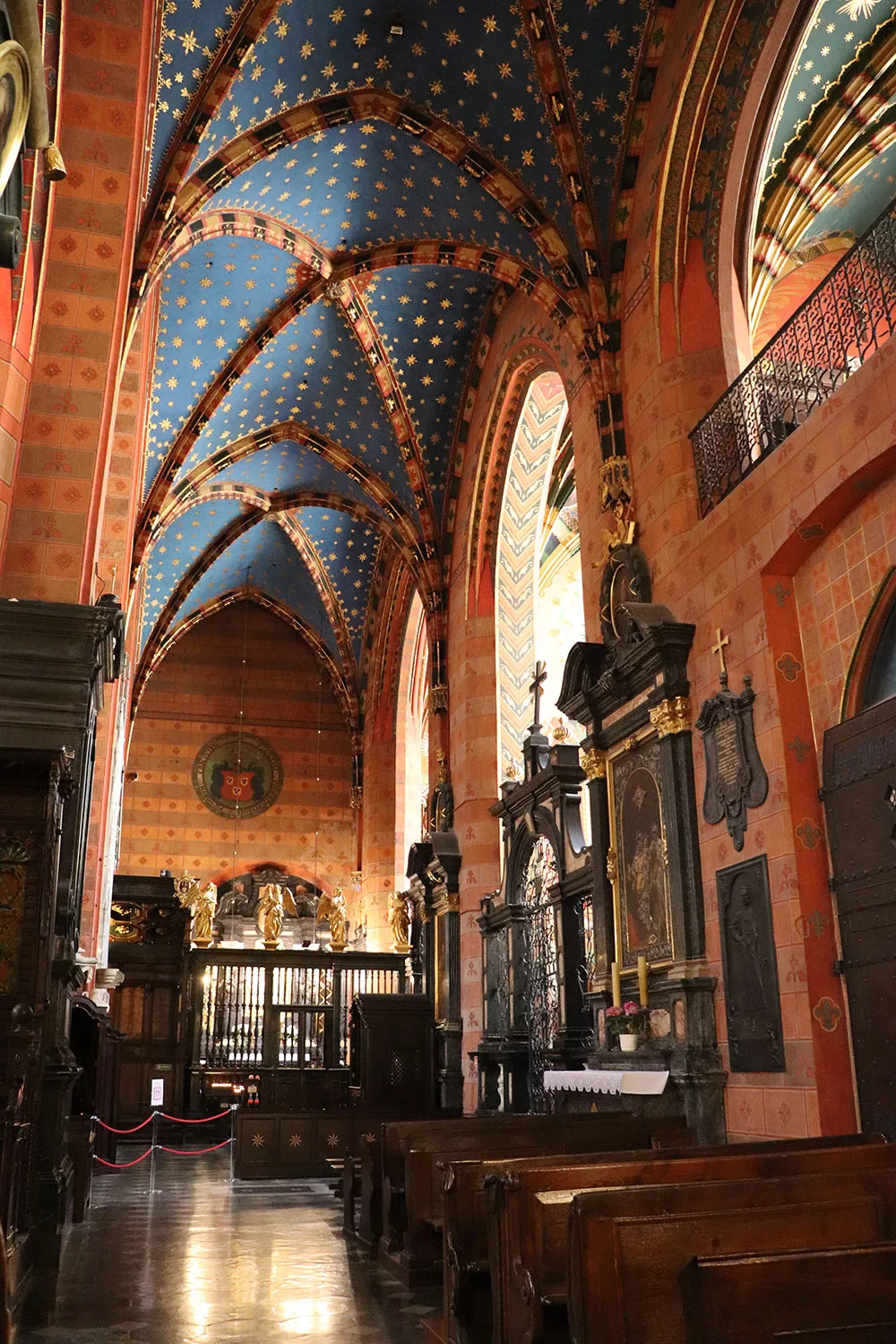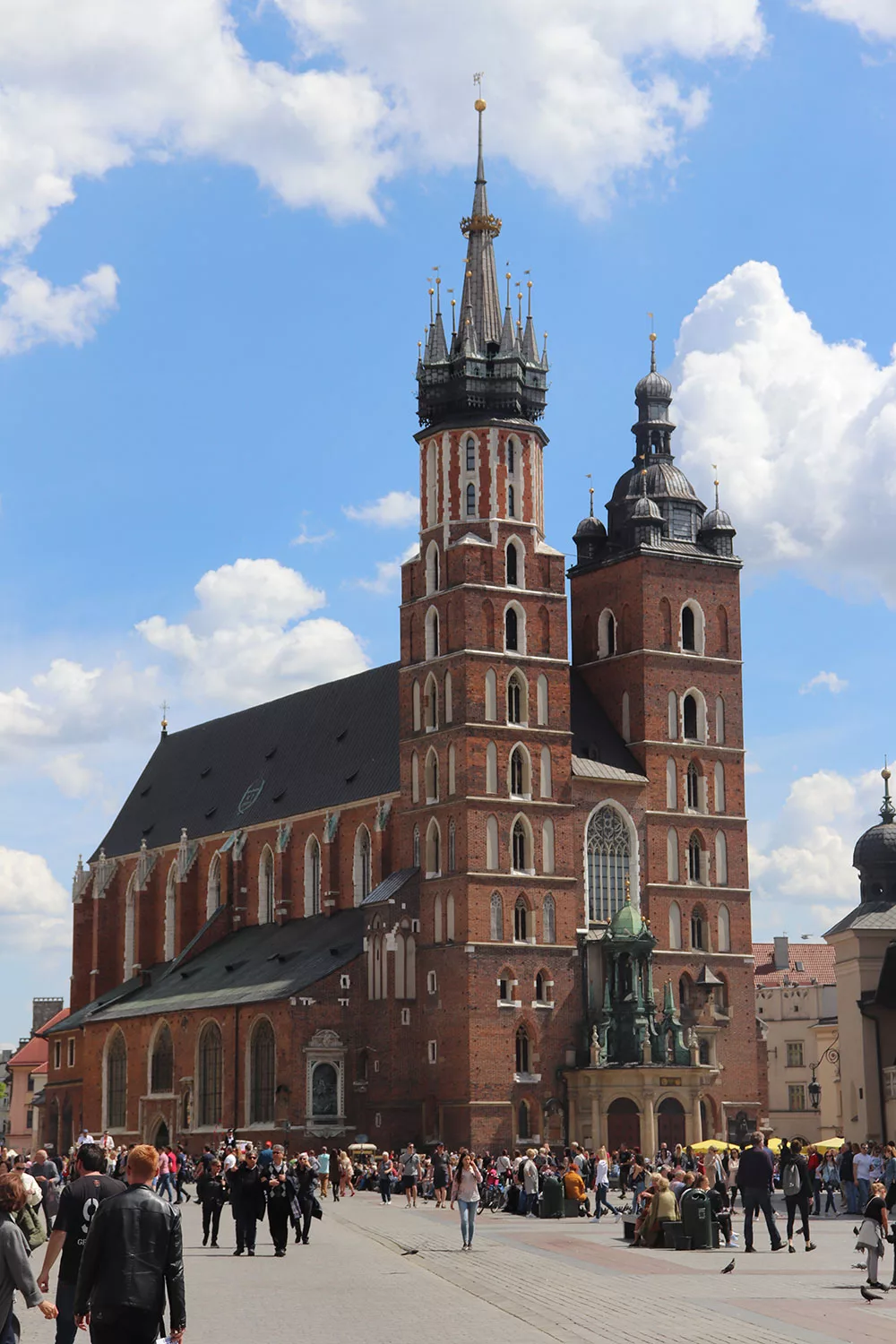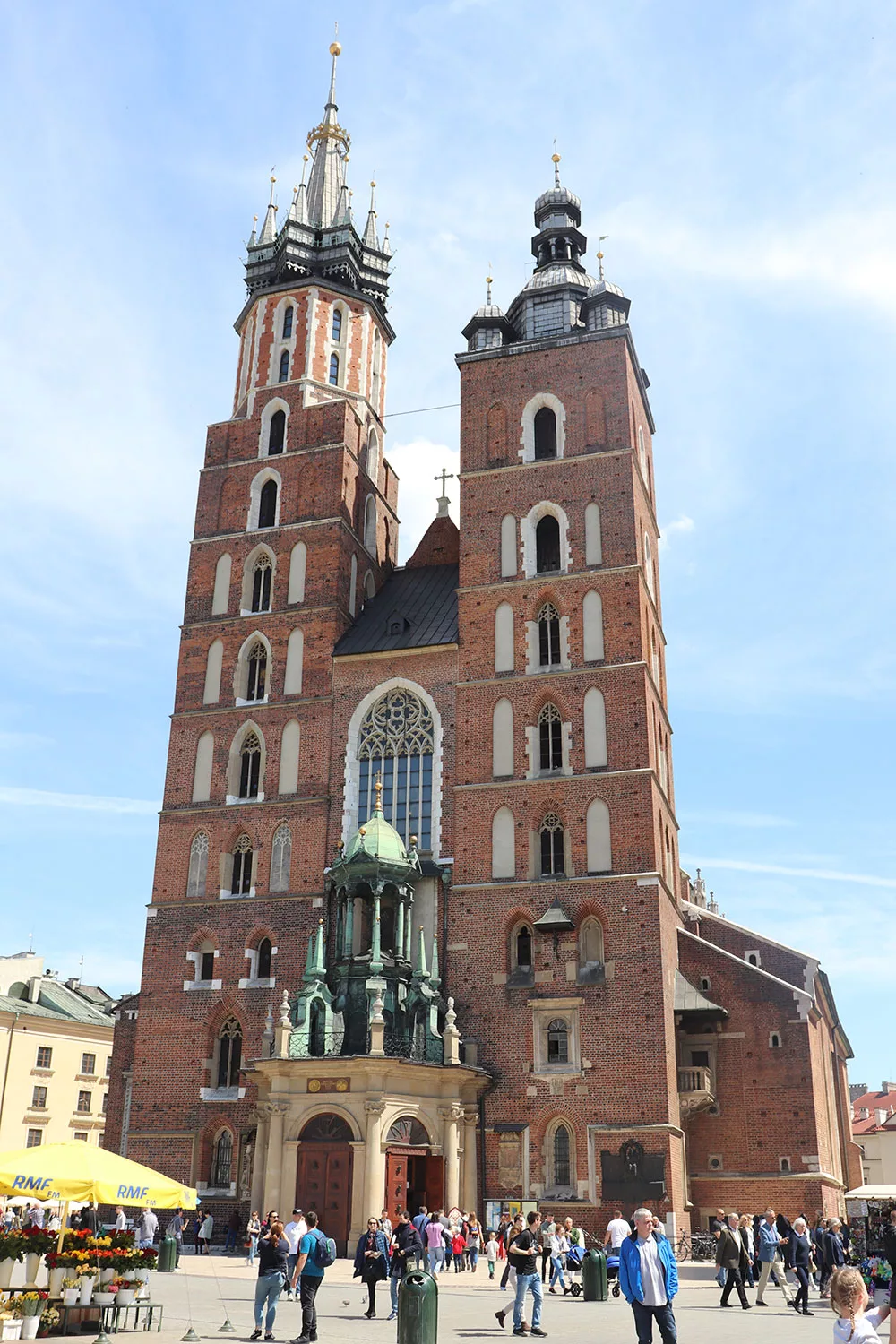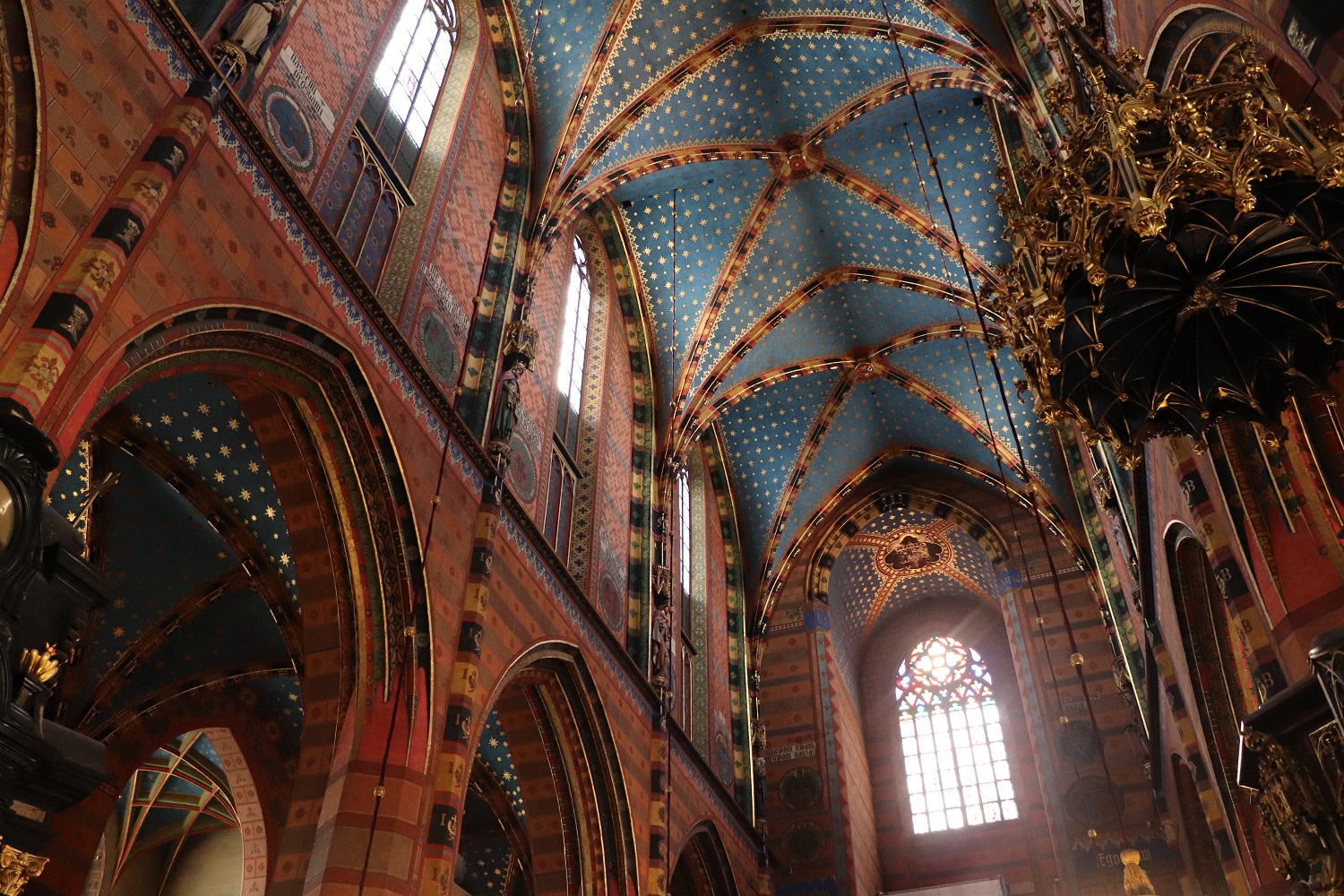 You can also see a lot of great sites just by walking around. Krakow's town square is actually the largest in all of Europe. The Cloth Hall is in the centre of the main square and it's essentially a souvenir hall now. However it dates back several centuries, so it's kind of cool it's still running. Poland also has cute souvenirs like pottery, amber jewellery, lace, etc. so it's not completely tacky. Right next door is the Town Hall Tower. You can go up to the top for a few zloty but except for some good snaps of Wawel, I don't particularly think it's a great view. You can also go up to the top of the square's church, St. Mary's Basilica. I didn't get to go up because you need to book in advance, and I didn't anticipate that. So be sure to book in advance! Also visit inside the cathedral. The interior, pictured above, is absolutely gorgeous.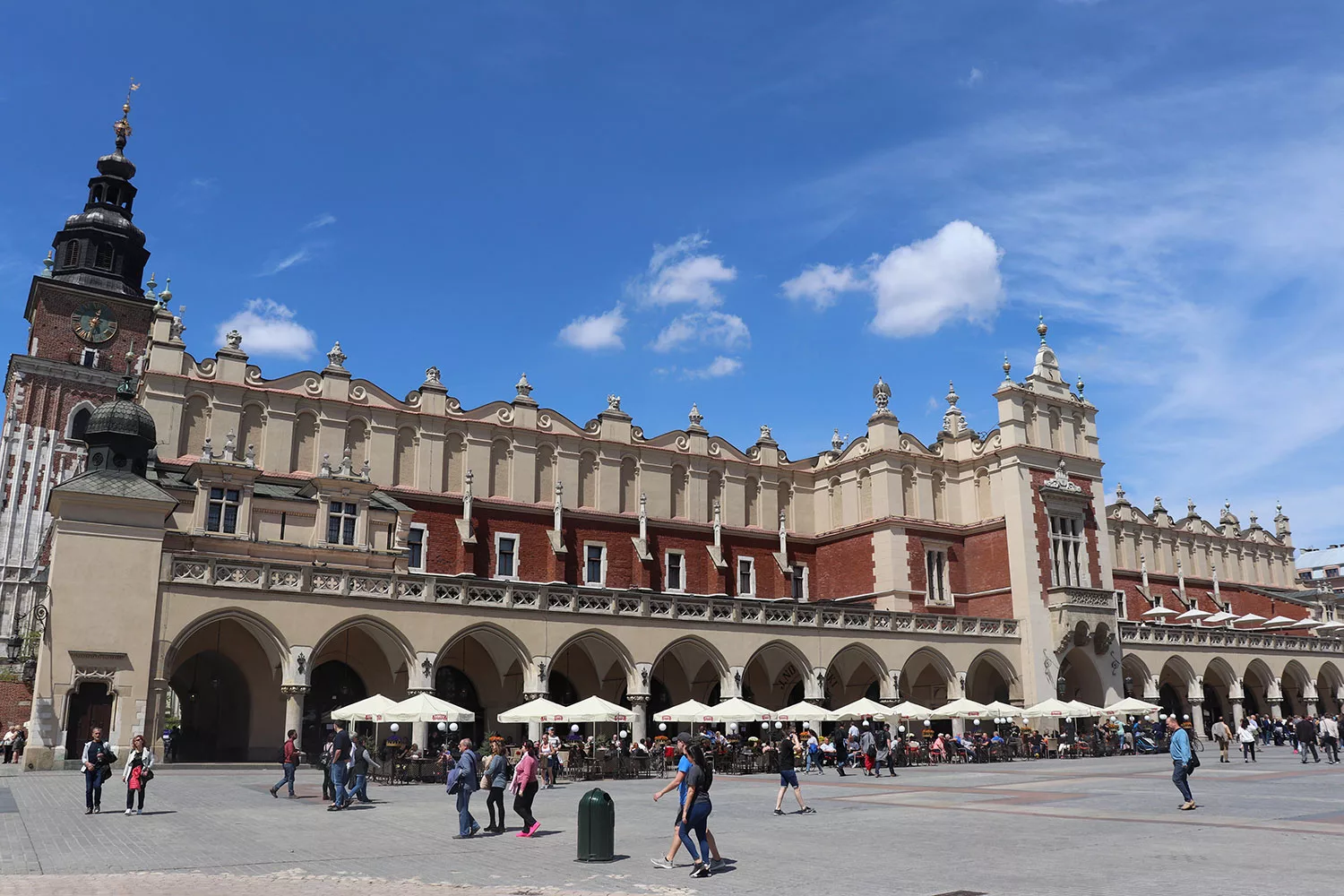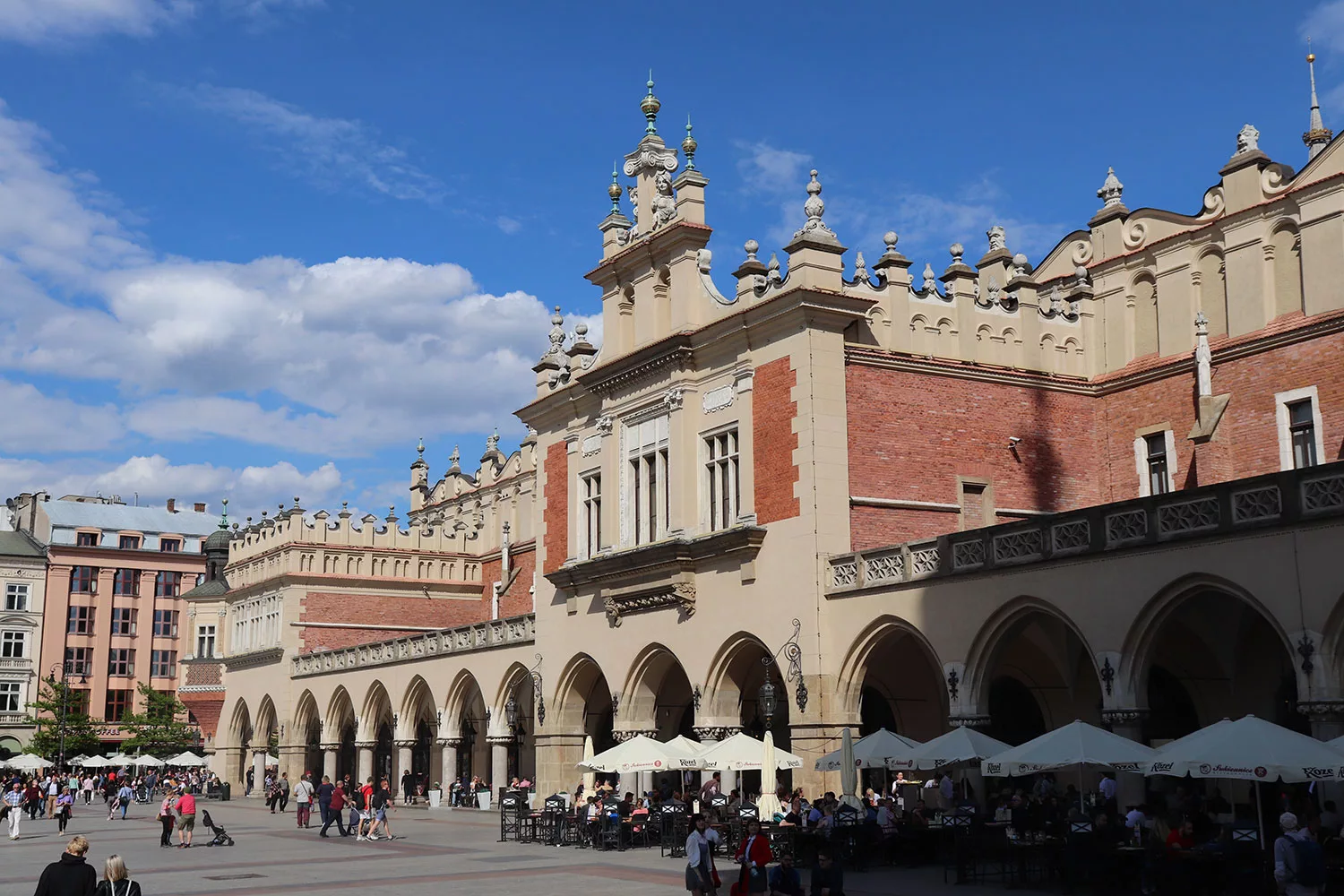 One of the essential places to visit in Krakow is Wawel Hill, which has several different exhibitions you can see. However each one costs around 20PLN and you need to pay for each one separately, so make sure you do your research beforehand. I did the tower climb, which didn't have particularly great views of anything. I also did the State Rooms visit, which had very interesting interiors. The guided tour gave a lot of additional information. However you can also see the "dragon's den," the cathedral, Royal Private Apartments, "Lost Wawel," etc. Click here for more information. The more you see, the more time you need to allow yourself. Purchasing tickets beforehand is also very helpful. I bought tickets around 1:00pm and they weren't valid until 3:00pm because of traffic control – and this was before COVID.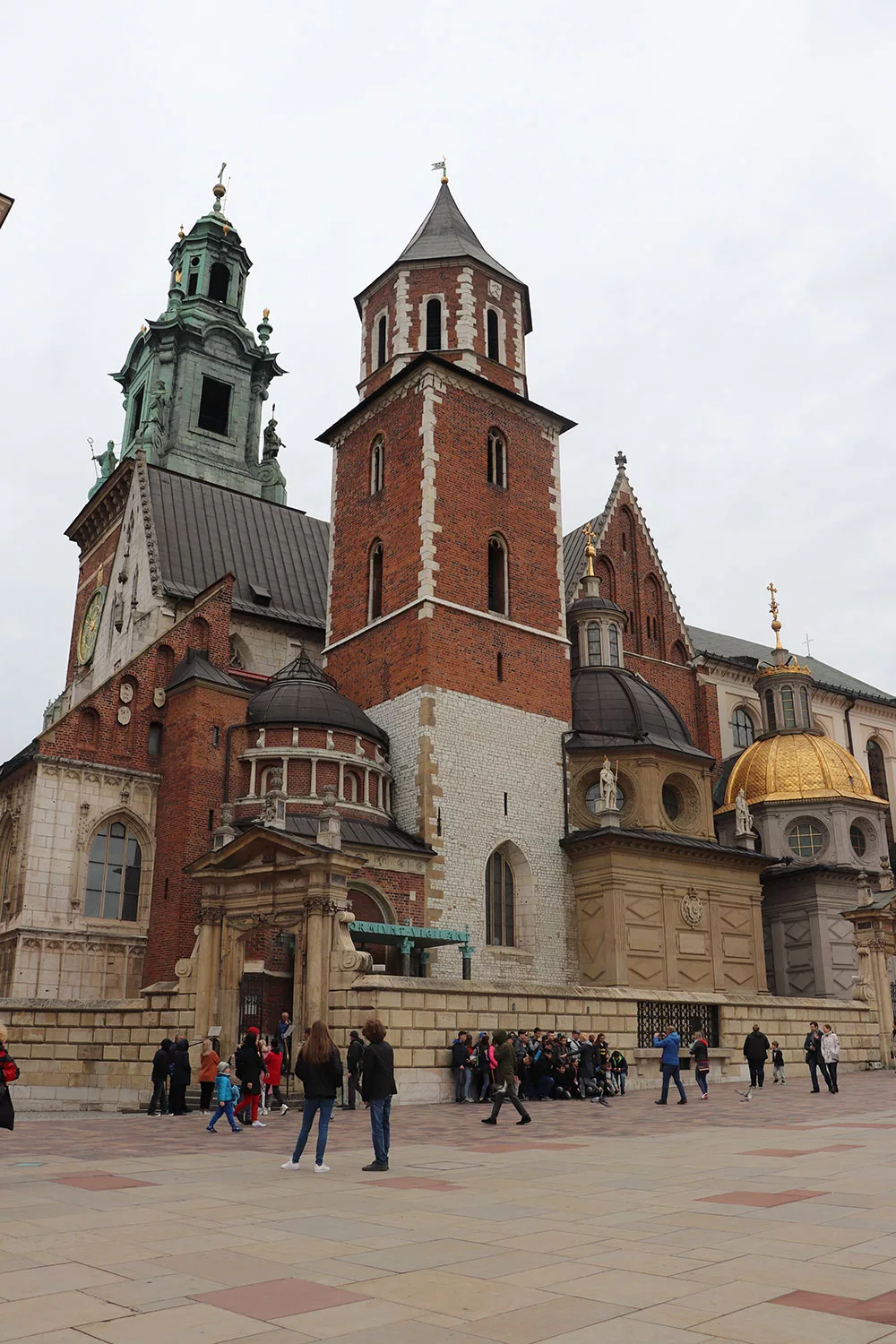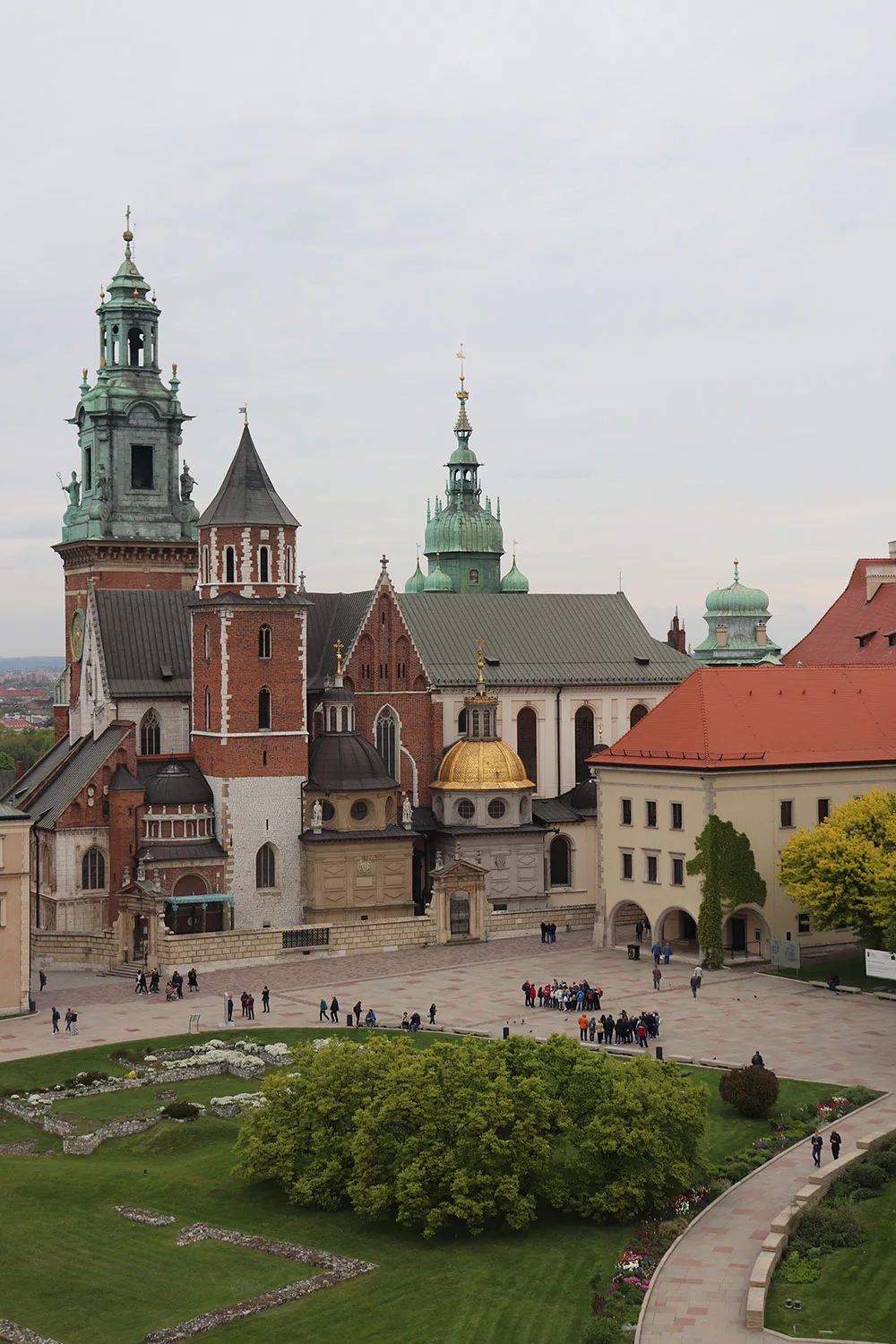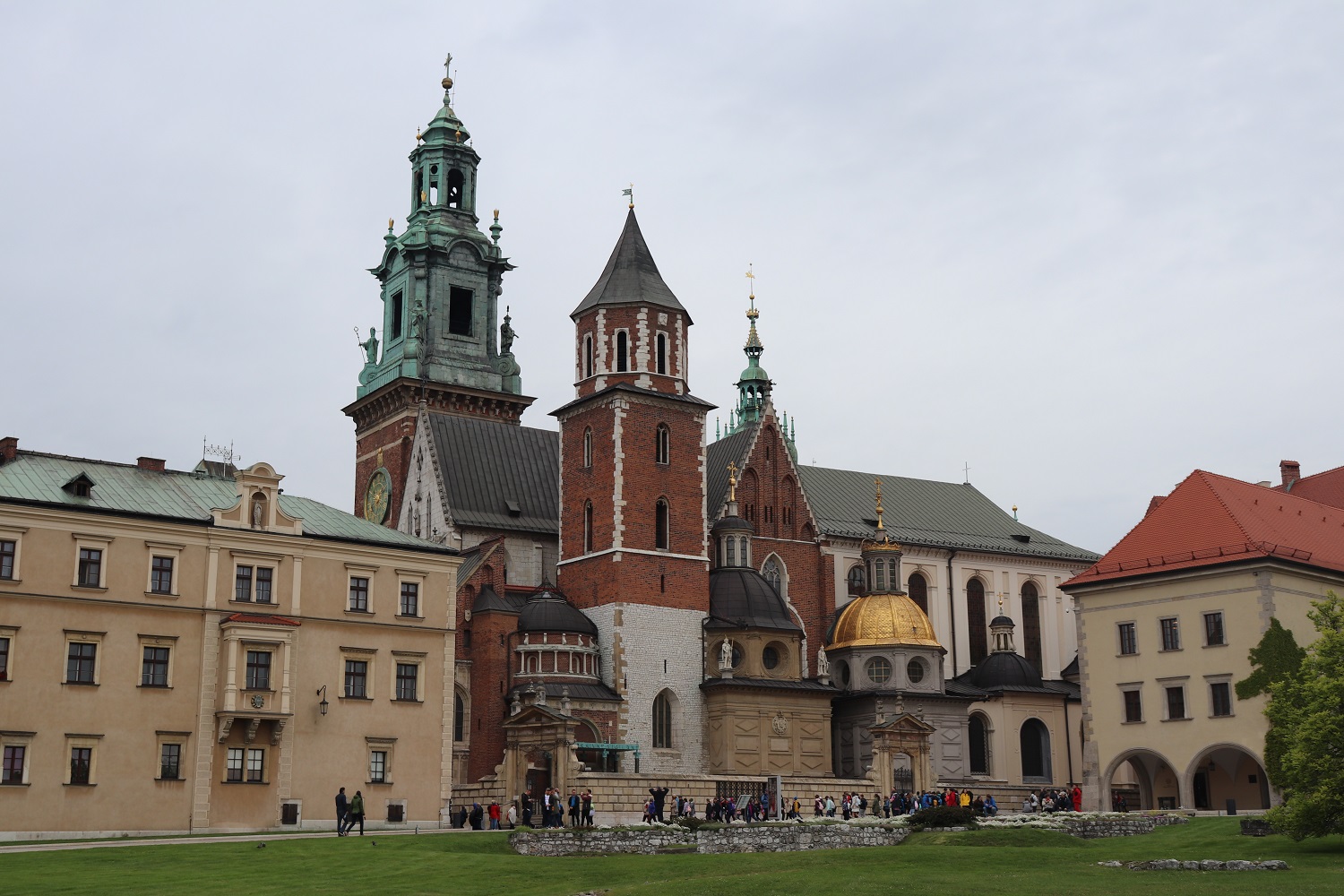 Wawel Hill is where the Krakow Dragon legend originates. It's also been a seat of political power since the 800s, so it's quite a significant site in Polish history. A lot has occurred over the 1200 years of its existence, which is easy to see when visiting Wawel. A lot of it has Renaissance and Baroque influences but the site clearly dates back to medieval ages.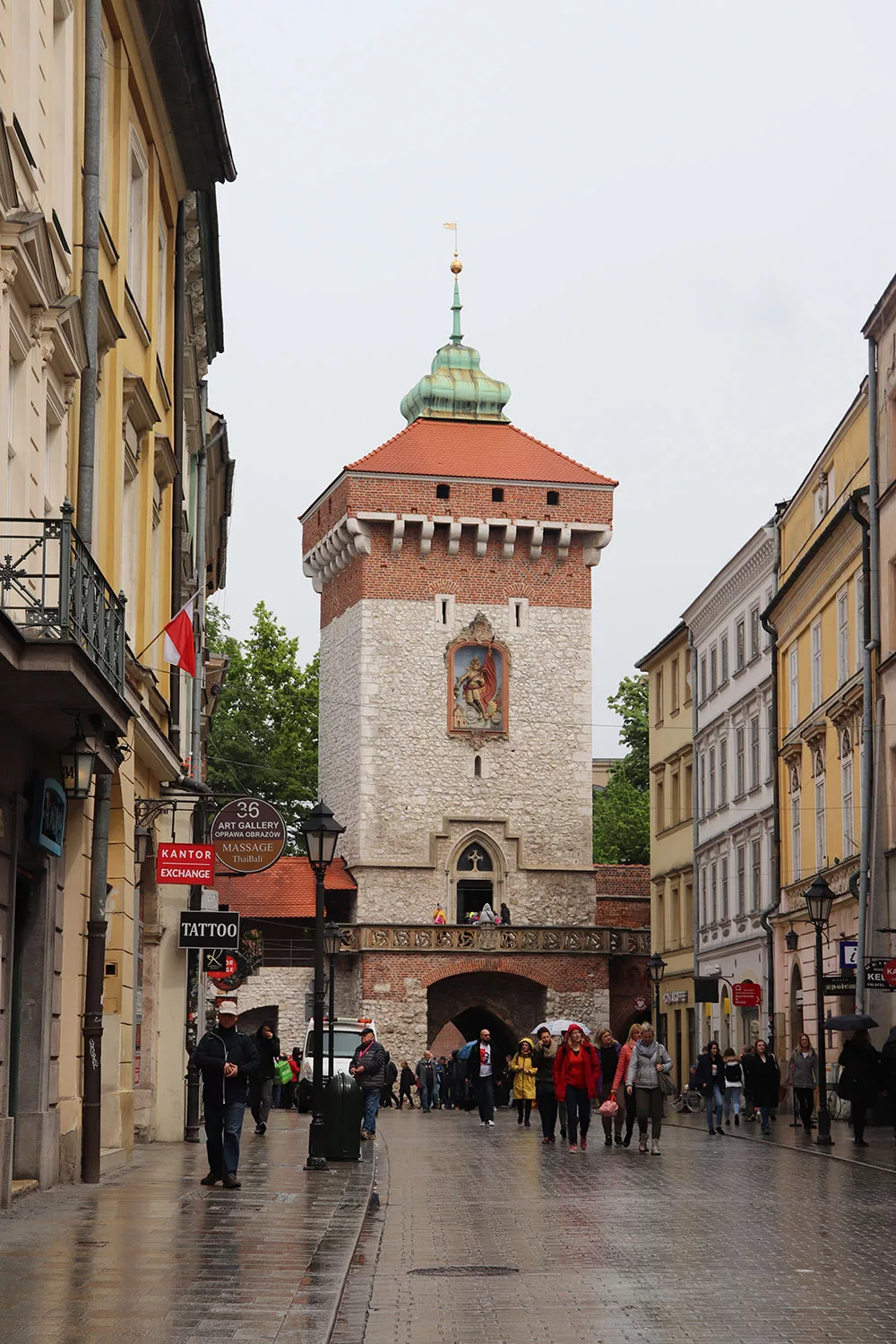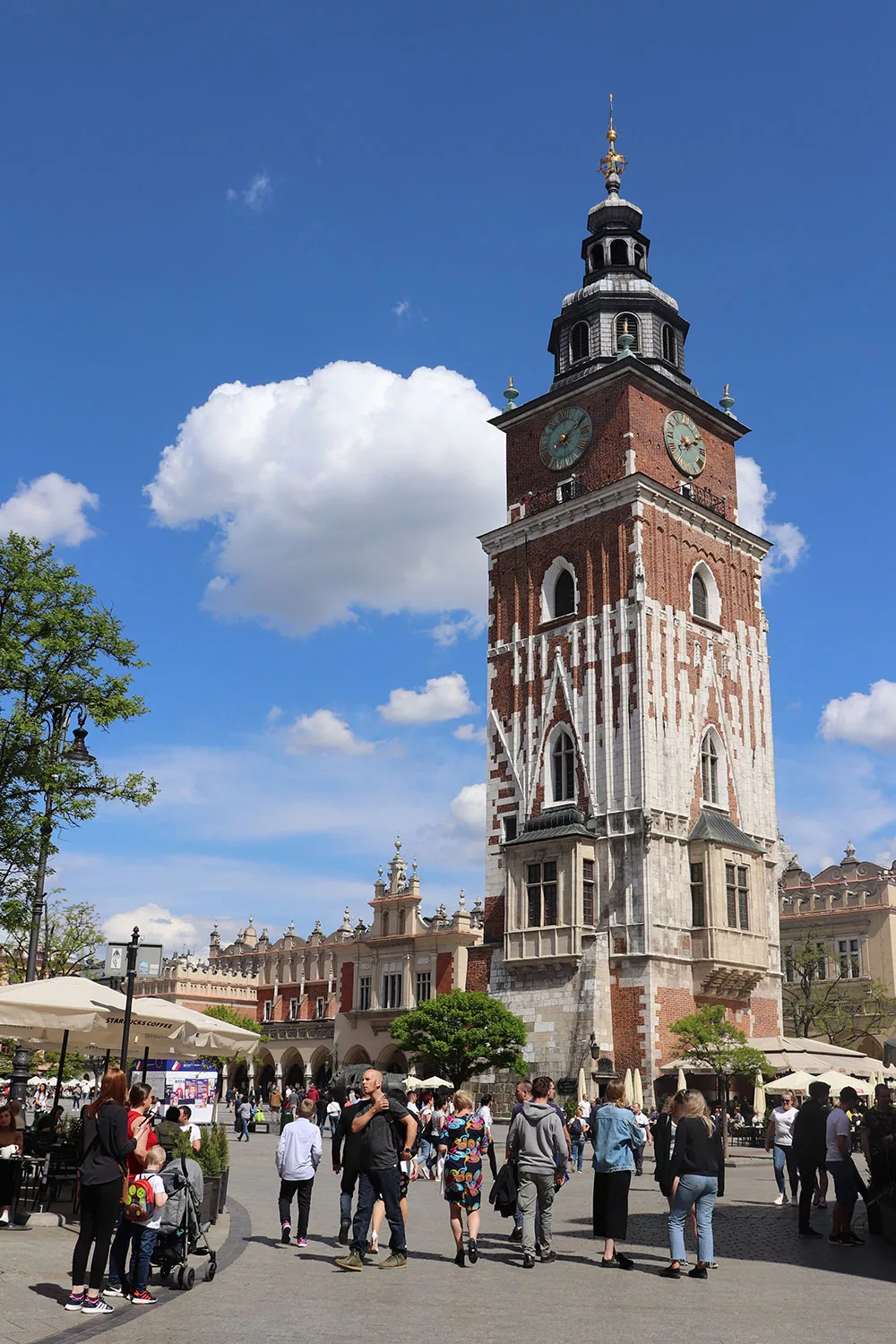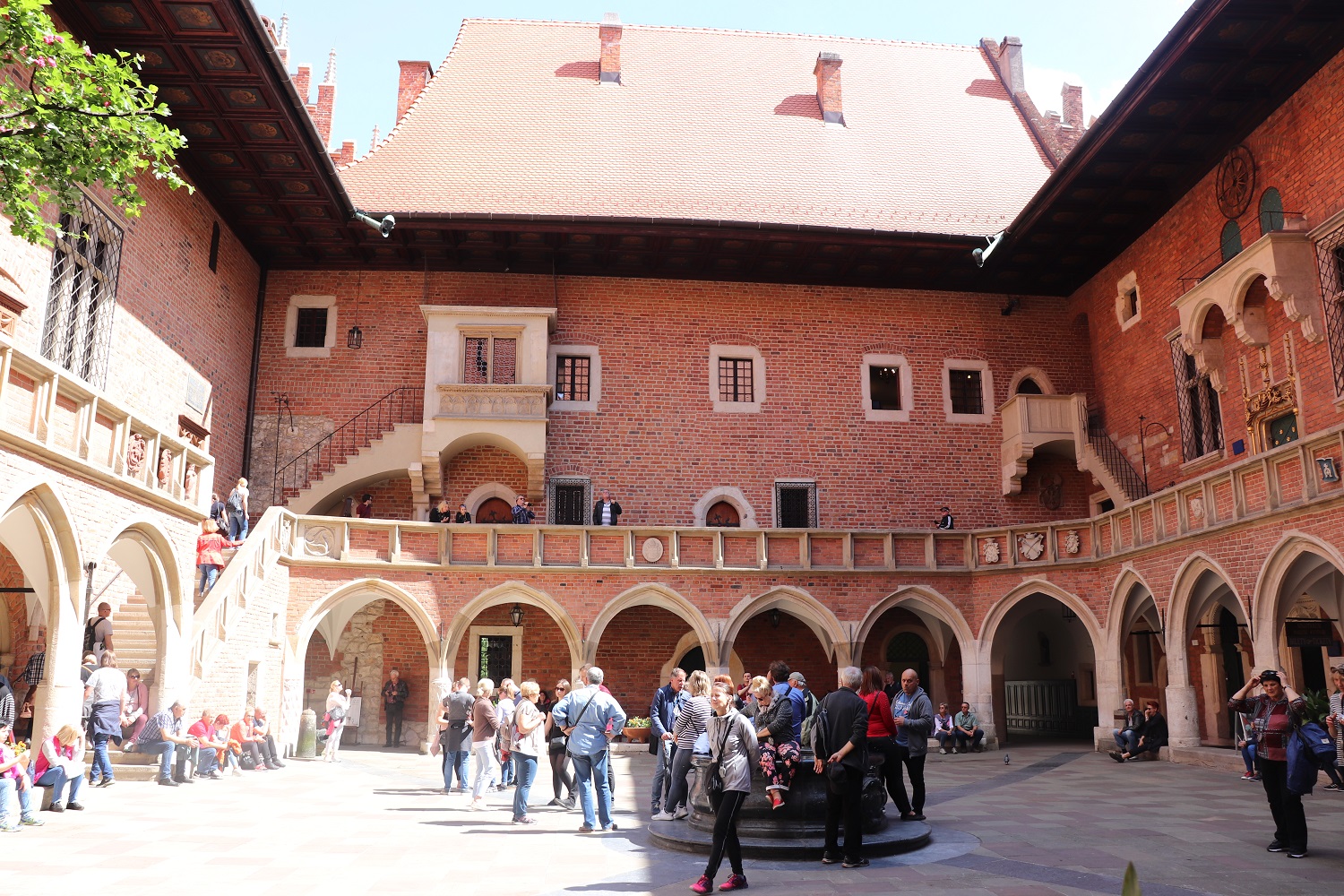 Another gem to see is Jagiellonian University, which is the oldest university in Poland and one of the oldest in Europe. They have a museum which I did not visit but the courtyard alone is worth a short stop. It is so gorgeous! You can also visit the Barbican and parts of the old city walls for more of a look at medieval Krakow.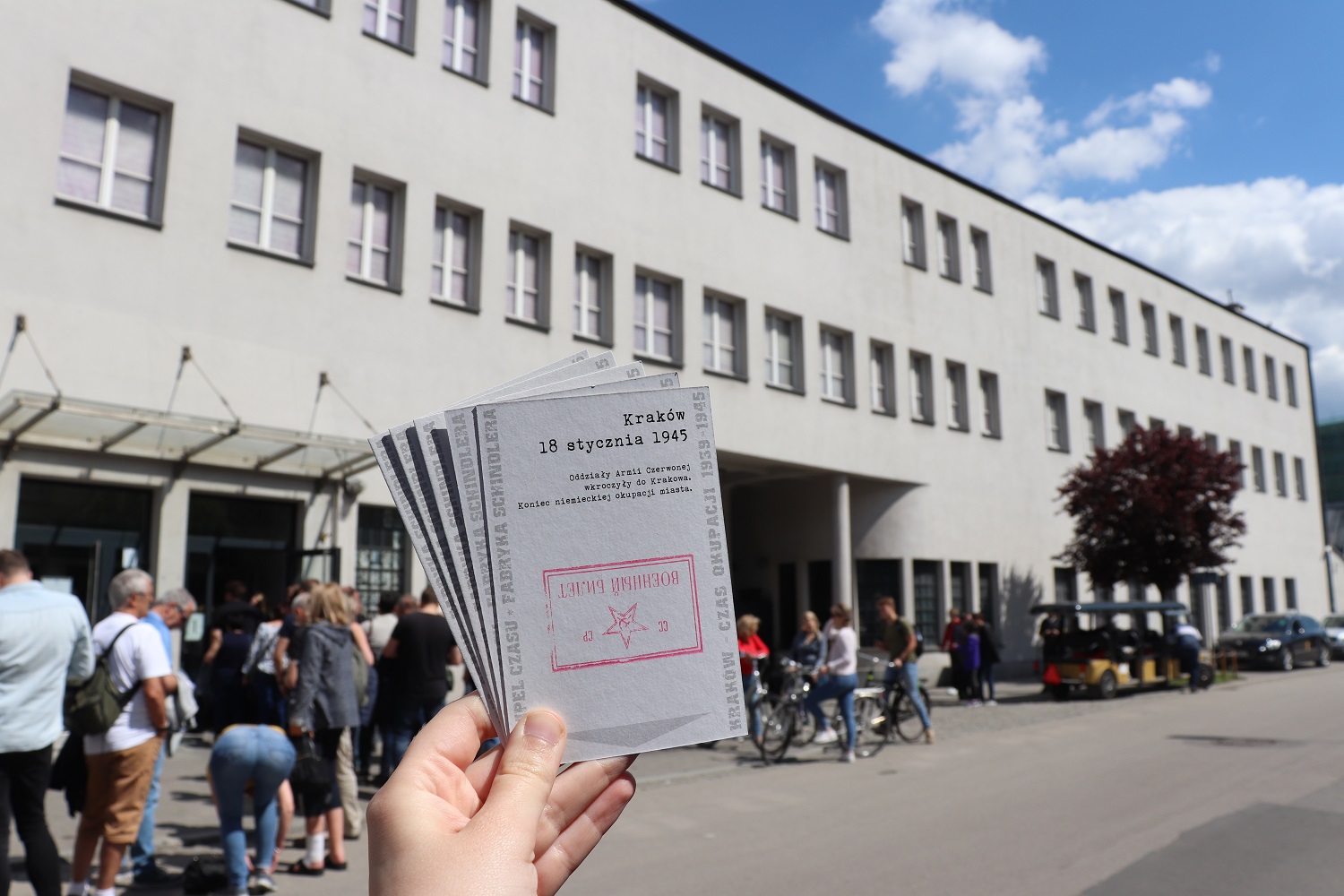 Another attraction I highly recommend is Oskar Schindler's Enamel Factory. Again, I highly recommend you buy tickets online – they sold out over a month in advance when I went. Otherwise the line at the door is huge. It's set up as a museum on the Nazi occupation of Krakow, and only about 2 rooms are actually set up to describe Oskar Schindler and the Jews he saved. However it is very informative and touching to see a place where over 1,000 people were saved from genocide. You can also check out the nearby area of Kazimierz, which is the Jewish quarter. Lots of kosher food, and it's a bit more relaxed and eclectic than the central part of Krakow.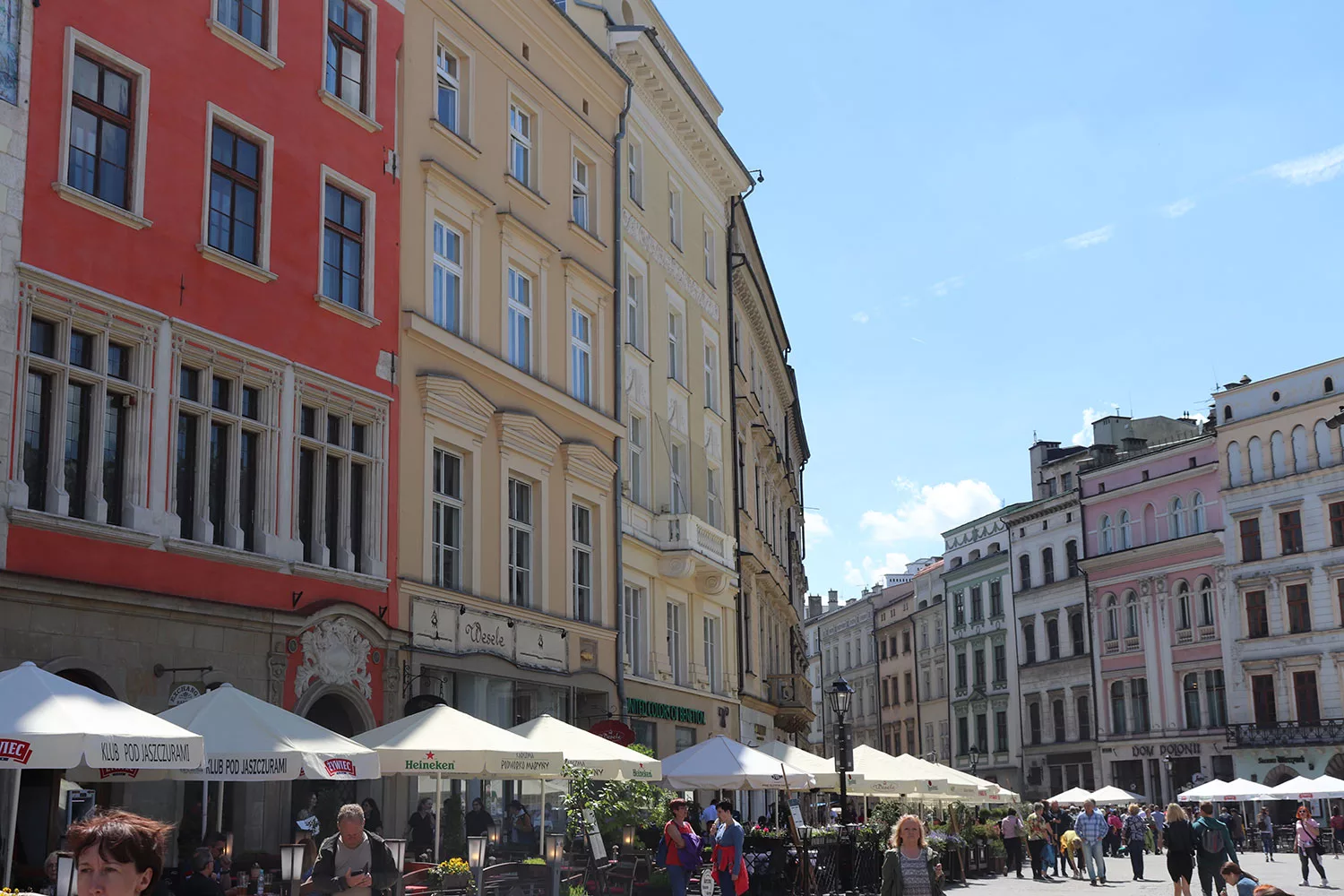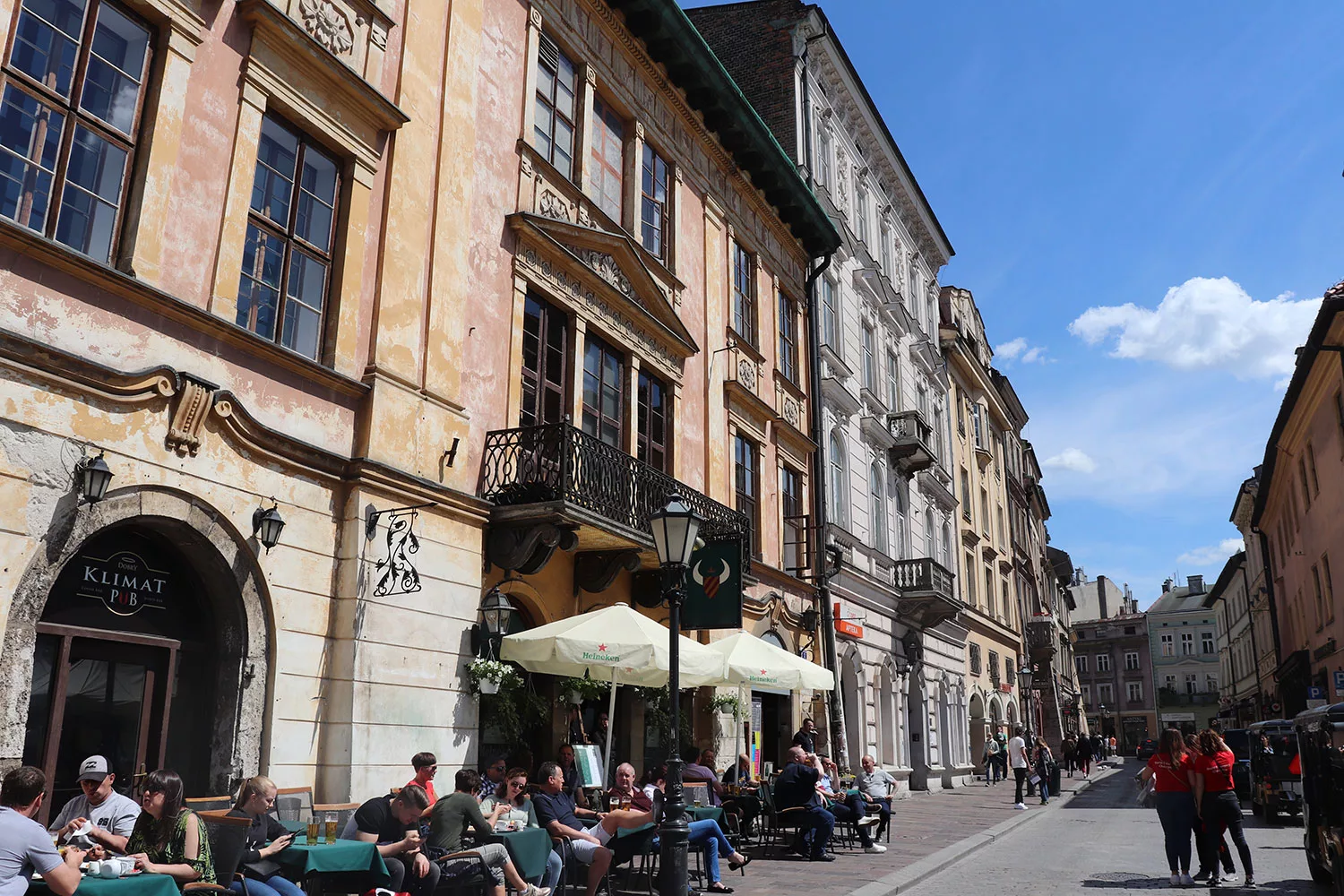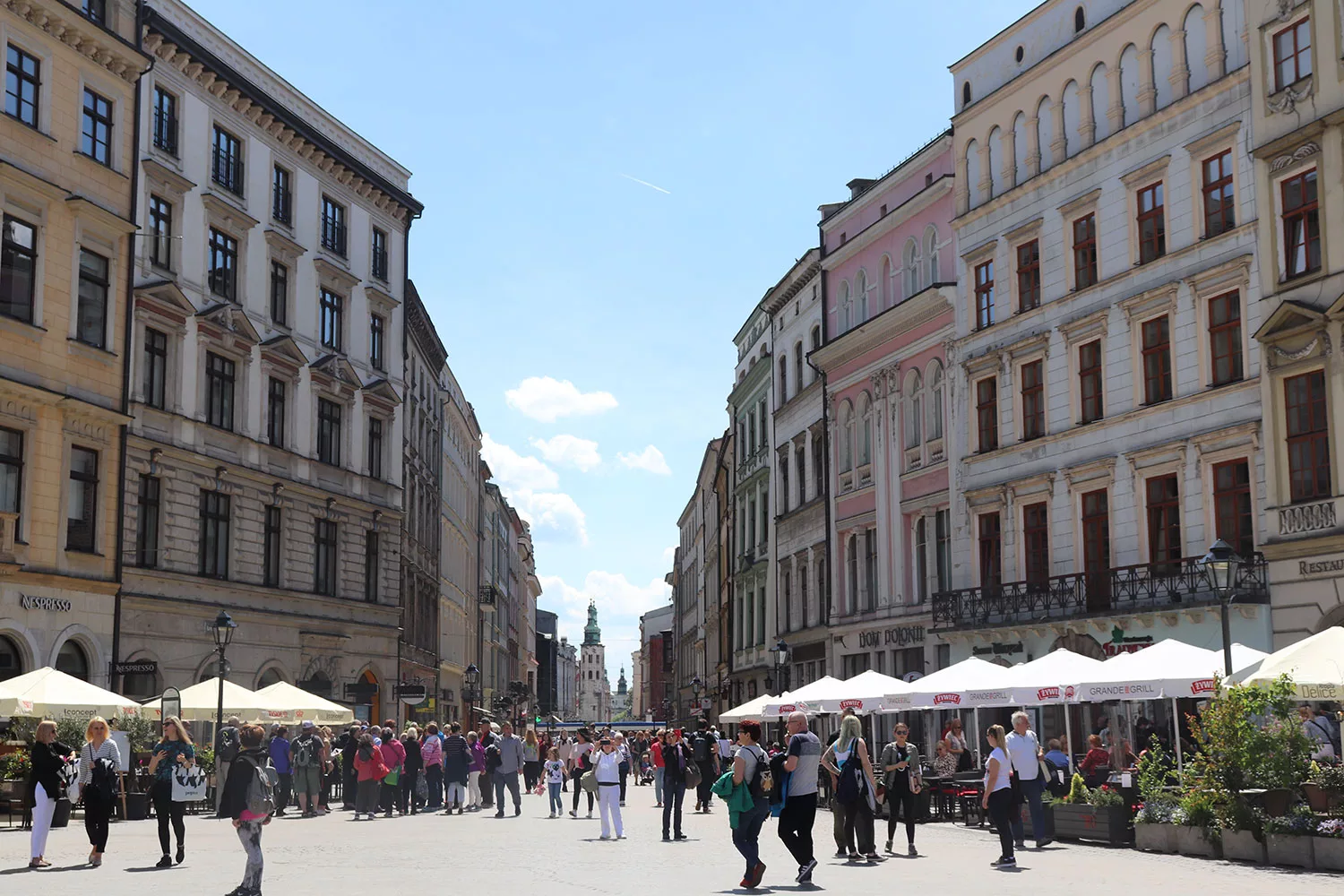 Wieliczka Salt Mine is outside of Krakow but it's an interesting half-day trip. It's amazing to see what people can do with the earth. There's a beautiful chapel inside and it's made of salt. Salt mines may not sound very interesting but it was actually quite fascinating to visit this one.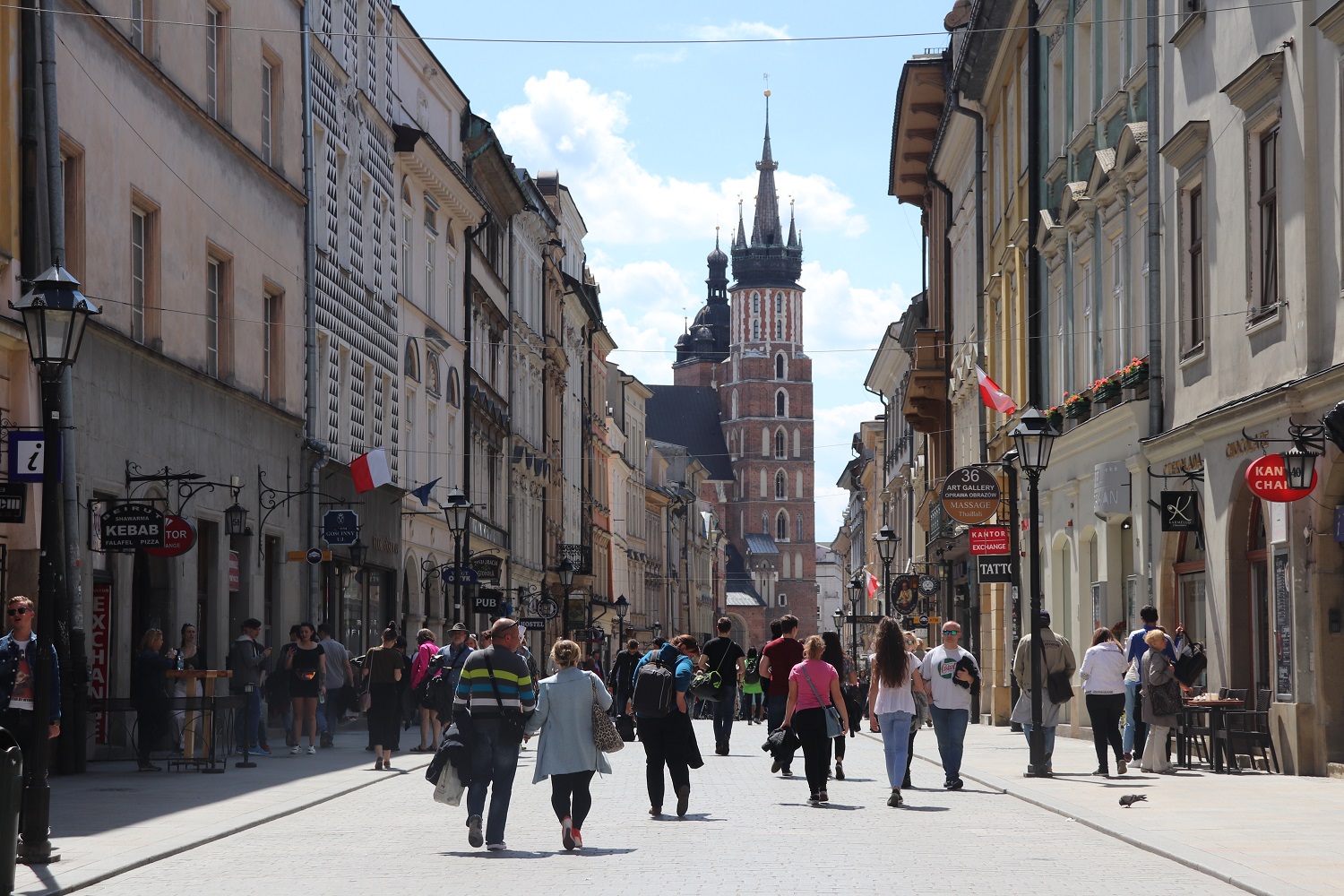 Krakow is a fantastic city and there's a lot to see and do. It's very laid back but has a lot of gems to see around the city. I highly recommend putting it on your travel list if it's not there already!
Have you been to Krakow? What did you think?
Pin This for Later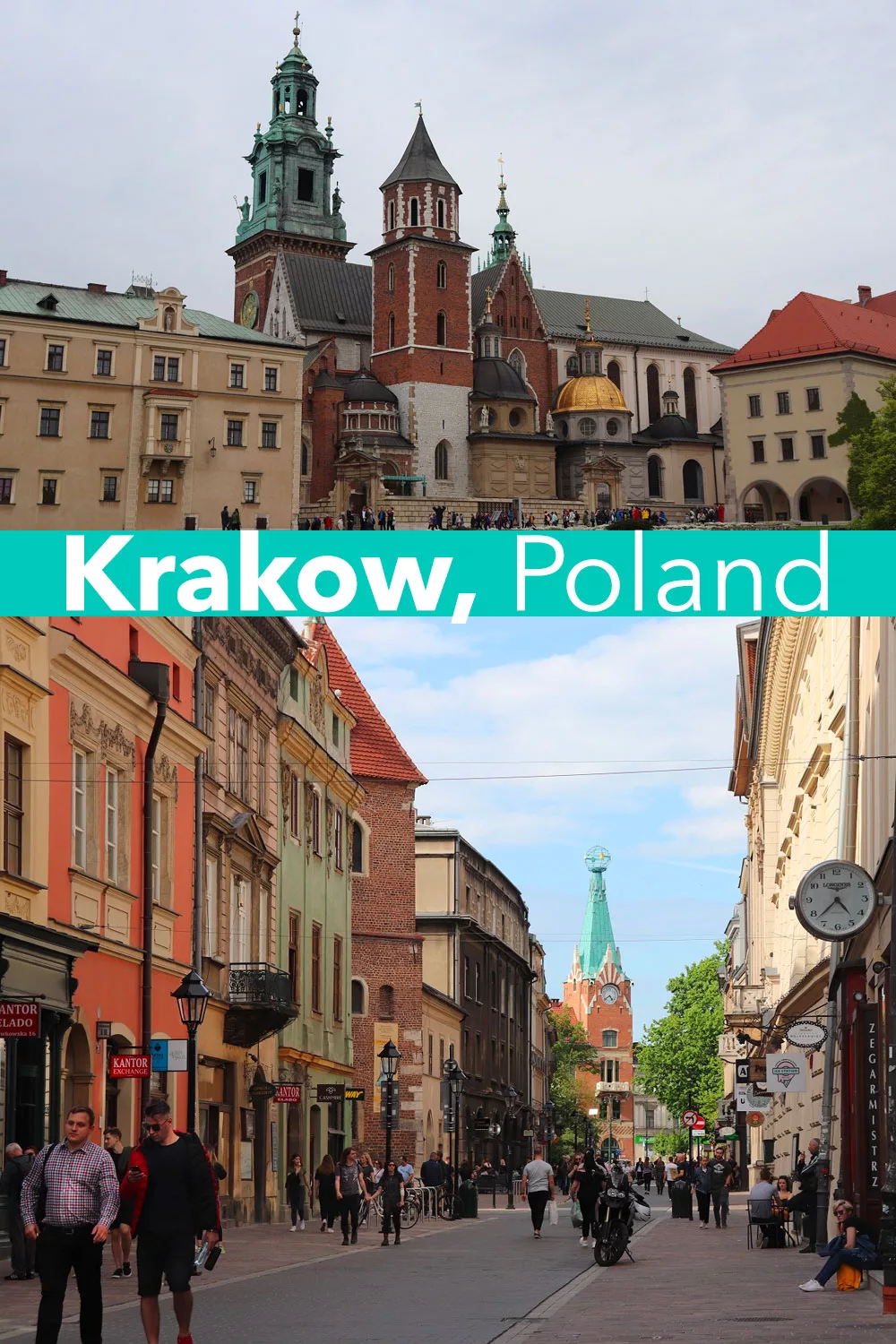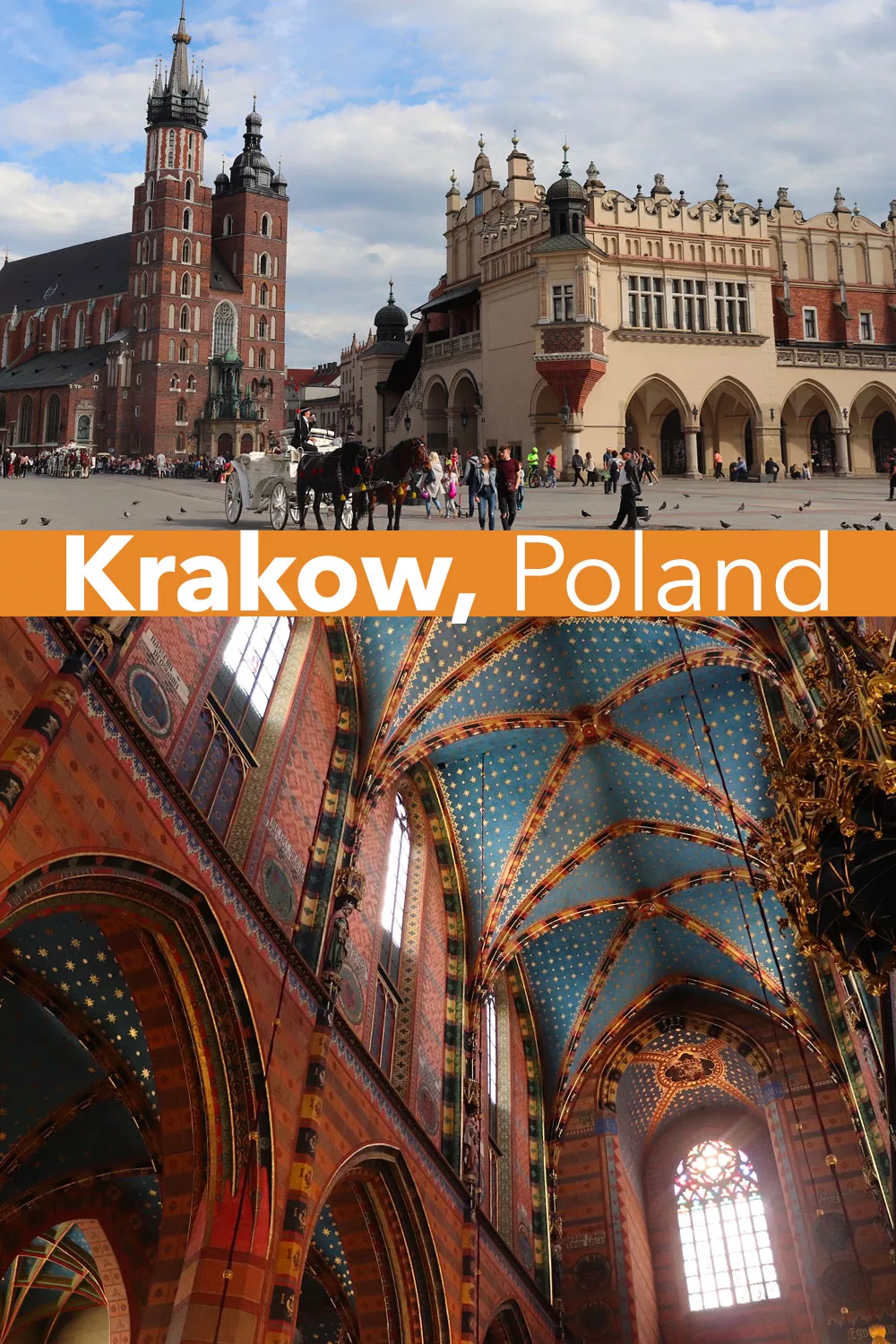 Please note that this post may contain affiliate links. These are at no additional cost to you but I receive a commission if you make a purchase through the link, and the commission helps me run my blog. Thanks for your support!
Tags:
europe
,
krakow
,
poland
Sharing is Caring
Want to support me?
Buy me a Coffee