Things to Do in Warsaw, Poland's Underrated Capital
Originally published on Thursday, July 18, 2019
Krakow is the most popular destination in Poland, but Warsaw is the country's capital and it has a lot to offer. I honestly wasn't sure what to expect before visiting but I actually really liked it. It's a great place to spend a few days and such an overlooked vacation destination.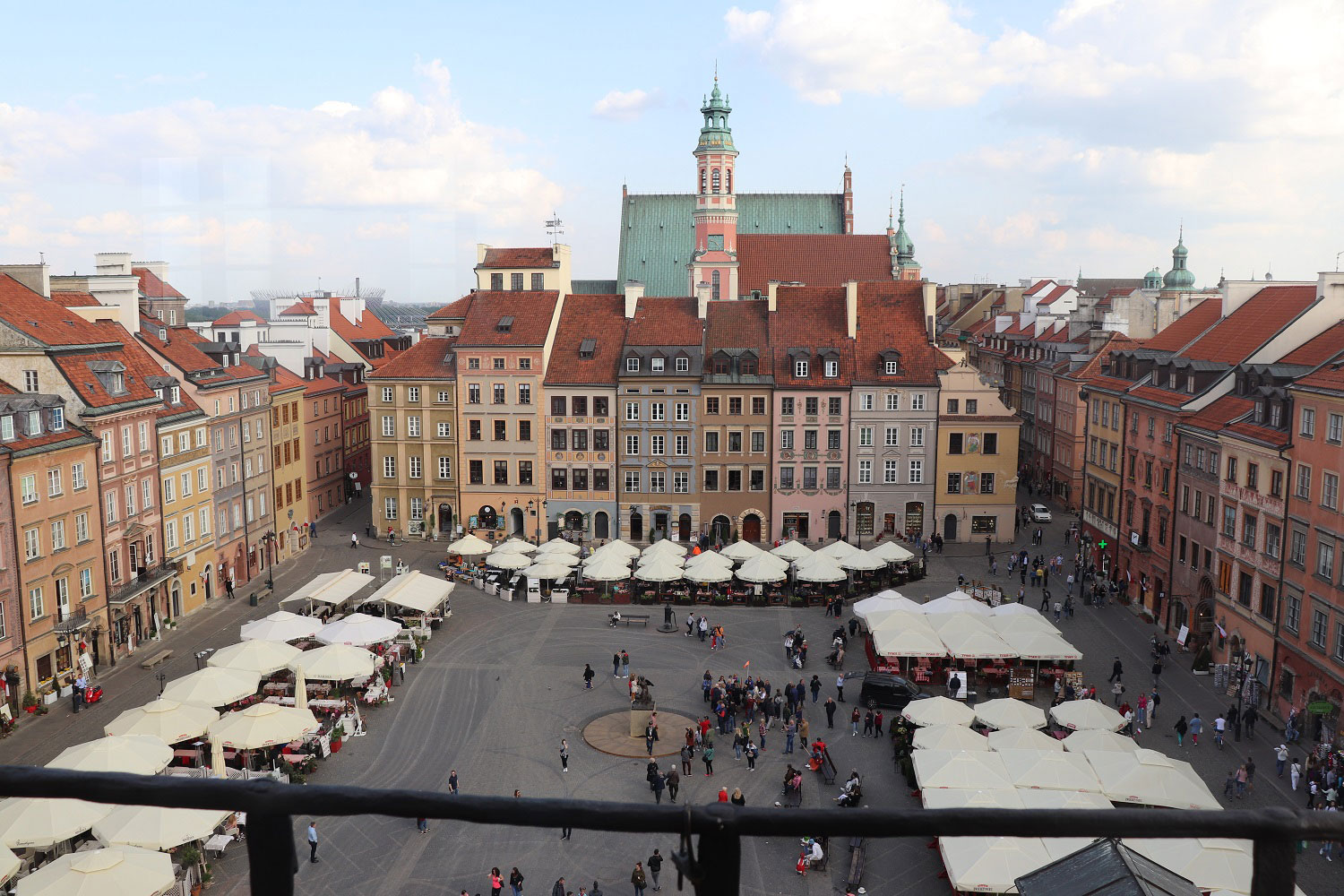 The History of Warsaw
Warsaw is relatively new, with continuous settlement estimated since around the 13th century. However it became more important towards the end of the medieval ages. It became the capital of the Polish-Lithuanian Commonwealth in 1596 due to its central location, and continued serving as capital under various regimes. Like much of Poland, Warsaw's golden era was during the 16th-17th centuries, and the city became of less international importance after that.
However almost everything was completely destroyed during WWII. The Warsaw Uprising in 1944 is most associated with the city, a huge battle for the independence of Poland from Germany. The Old Town part of Warsaw was rebuilt after the war, giving Warsaw the nickname "the Phoenix City." For this, it's a UNESCO World Heritage Site.
The Warsaw Mermaid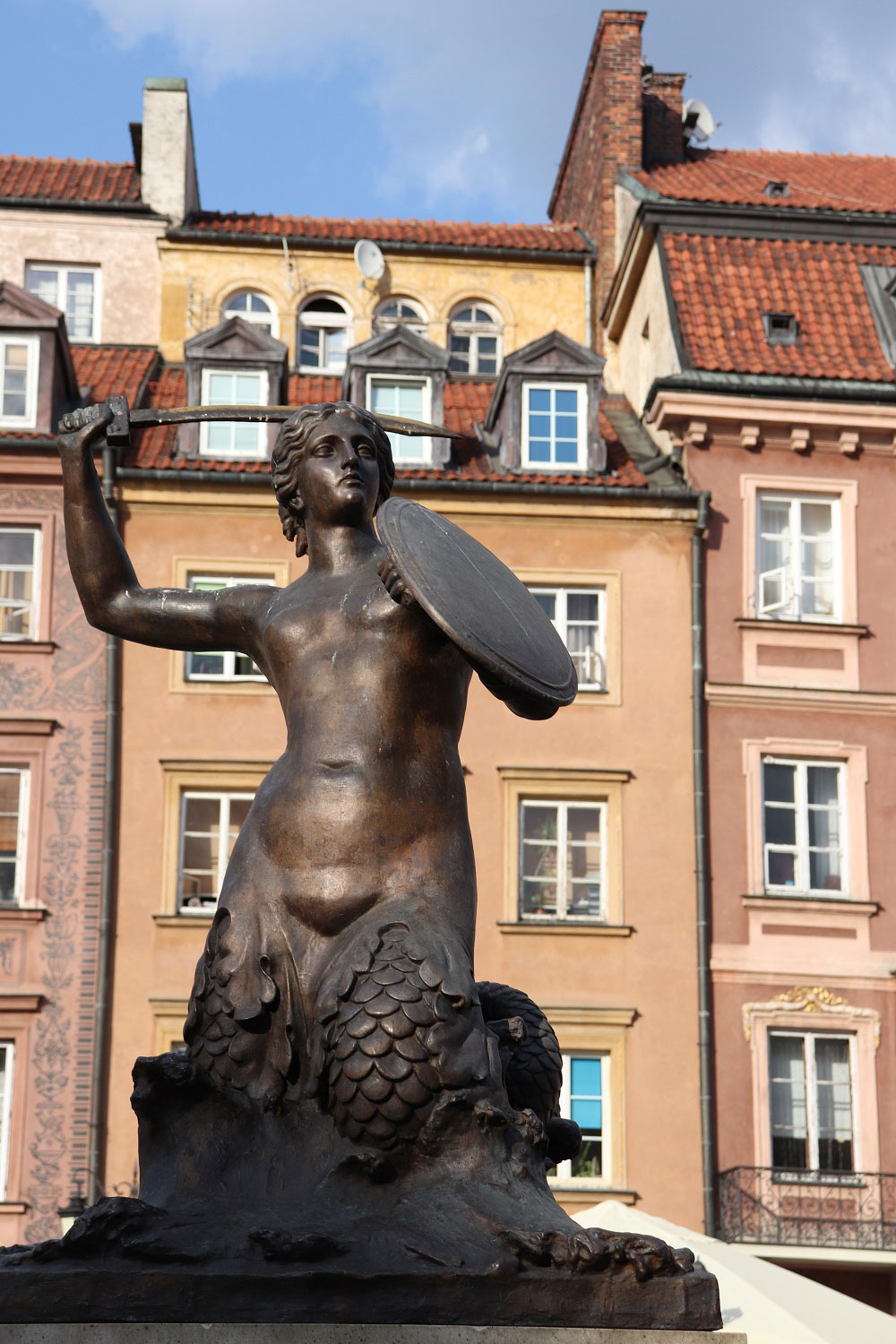 Warsaw has a mascot: the mermaid. Legend has it that a mermaid got caught in fishermen's nets and the fishermen cut her free. To show her gratitude, she vowed to protect the city from there on. Today, you can see her statue in the Old Town Square Market. Of course, stories vary, but it's said that the fisherman's name was Wars and the mermaid's Sawa. Warsaw in Polish is Warszawa, so the two names come together – Wars-Sawa/Warszawa.
Map of Warsaw
Things to Do in Warsaw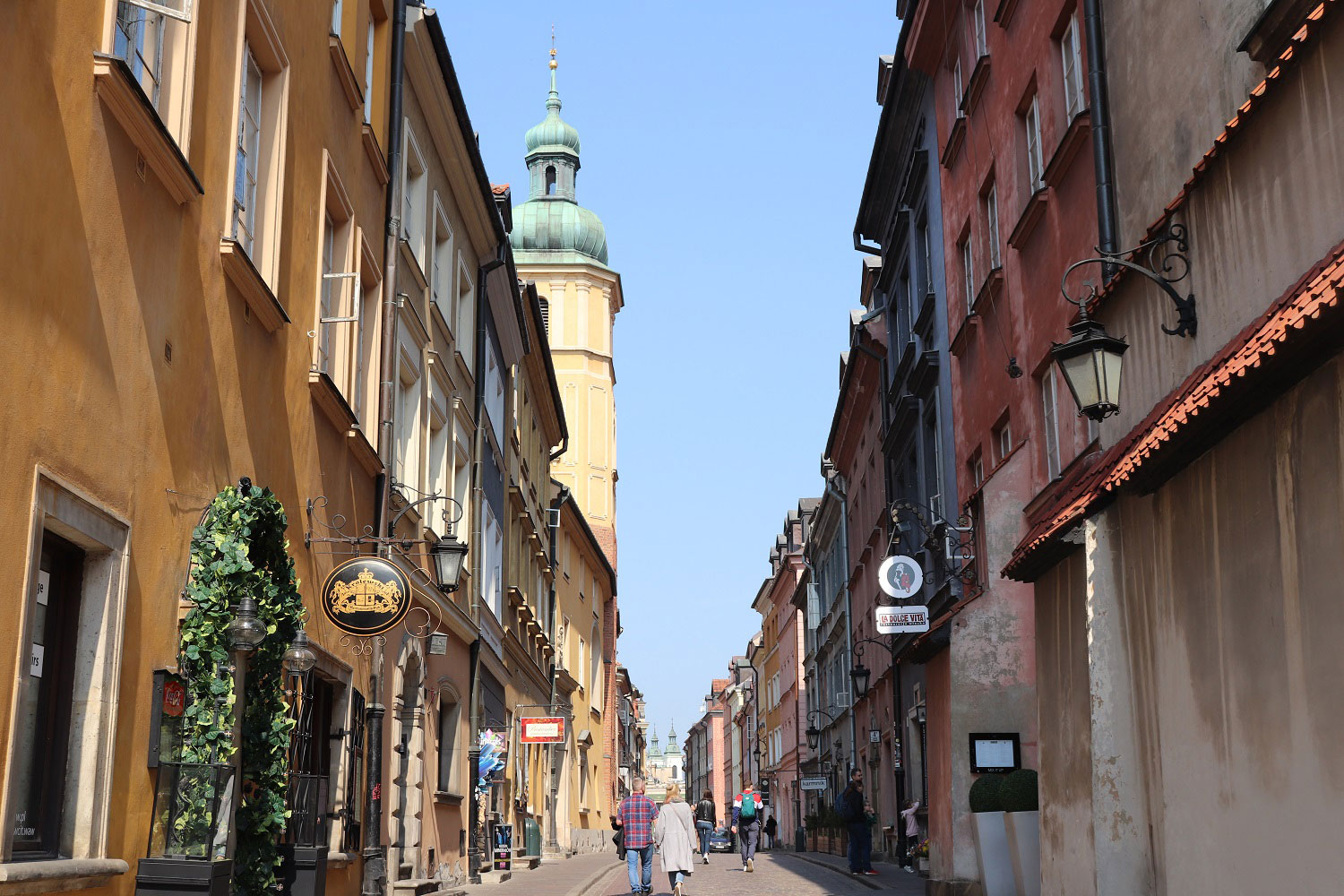 First off: Warsaw is huge! It's so much larger than it looks on a map. The walk from the train station to Old Town is roughly half an hour. There's public transportation and inexpensive taxis but I personally liked riding the Lime Scooters around town. They cost $1 to start and 15 cents for each minute used.
Old Town Warsaw is actually pretty extensive, and so charming. It's so great that they rebuilt it and really says a lot about the Polish character. The most famous part of the old town is where Sigismund's Column is, but there's also the Old Town Market Square as well as the New Town Market Square. There are so many streets to walk down! The main street is Krakowskie Przedmieście, which is actually quite long. It's a bit touristy but still very cute. It takes about 20 minutes to walk from the column to the National Museum, where the Old Town charm stops. However there are of course lots of little streets and plazas to discover. It's no surprise I thought this was the best part of Warsaw.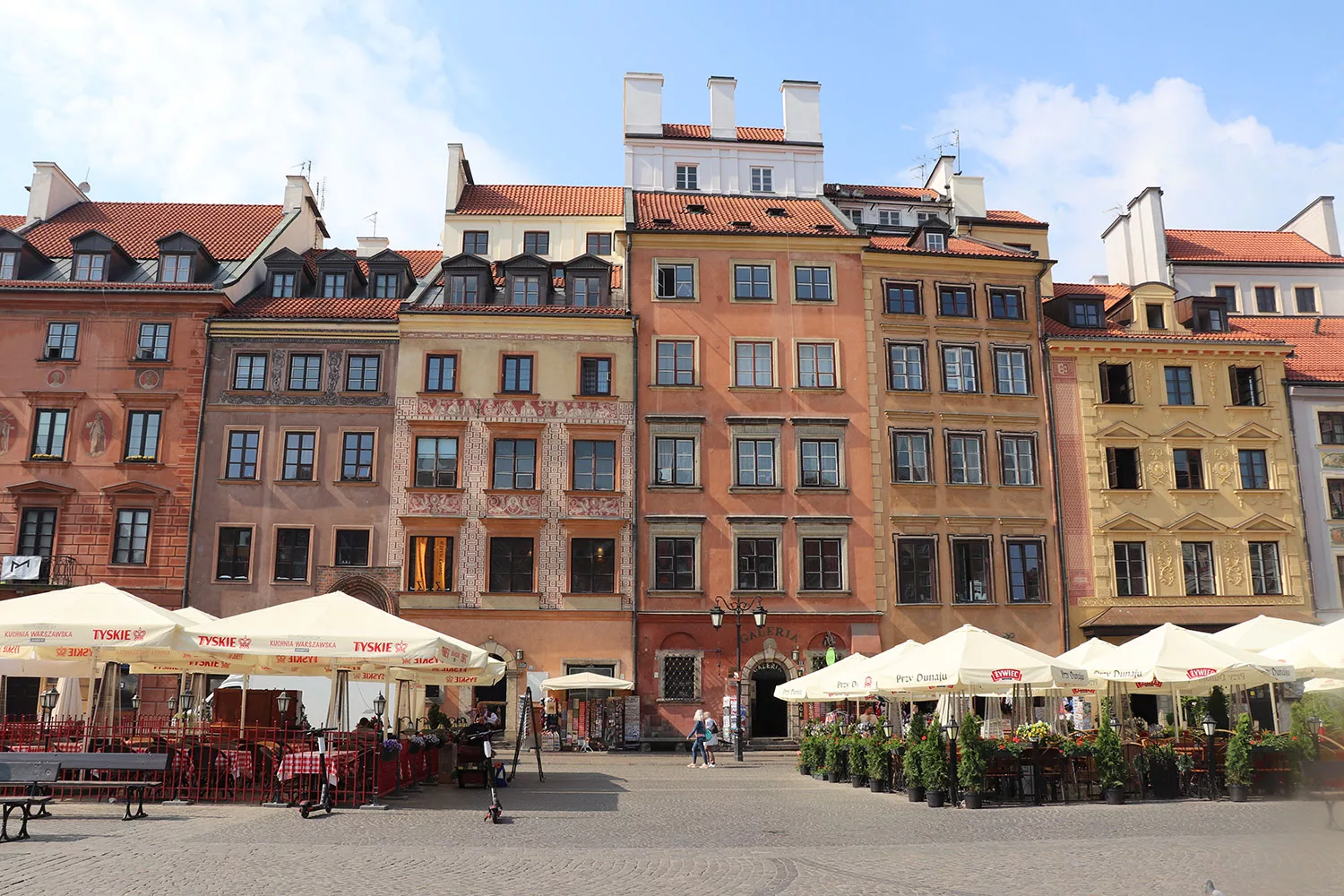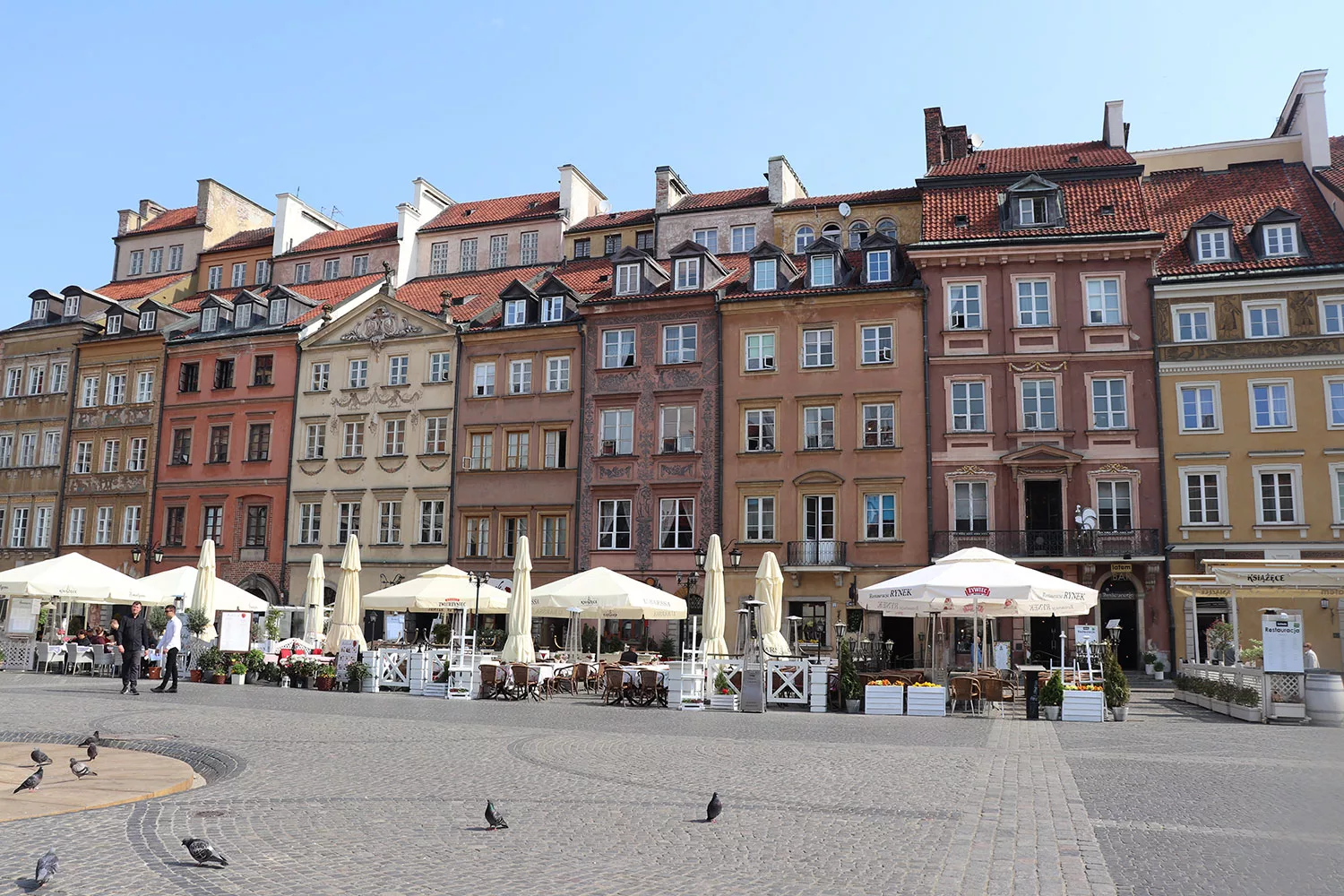 I never recommend restaurants but I absolutely loved Zachcianek Pierogarnia in the Old Town Square. Best pierogies I've ever had in my life! And I didn't expect it since the location is so tourist-y.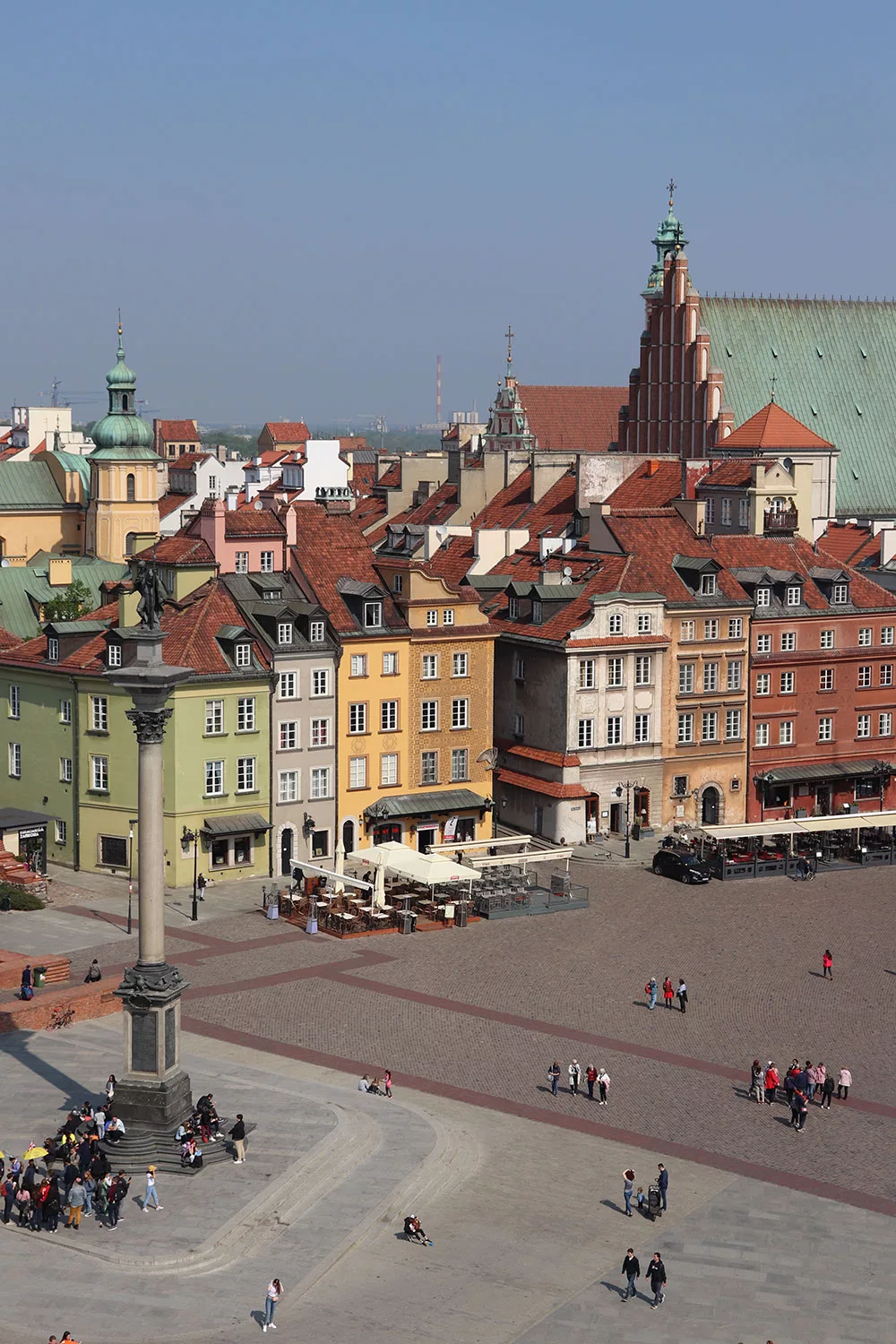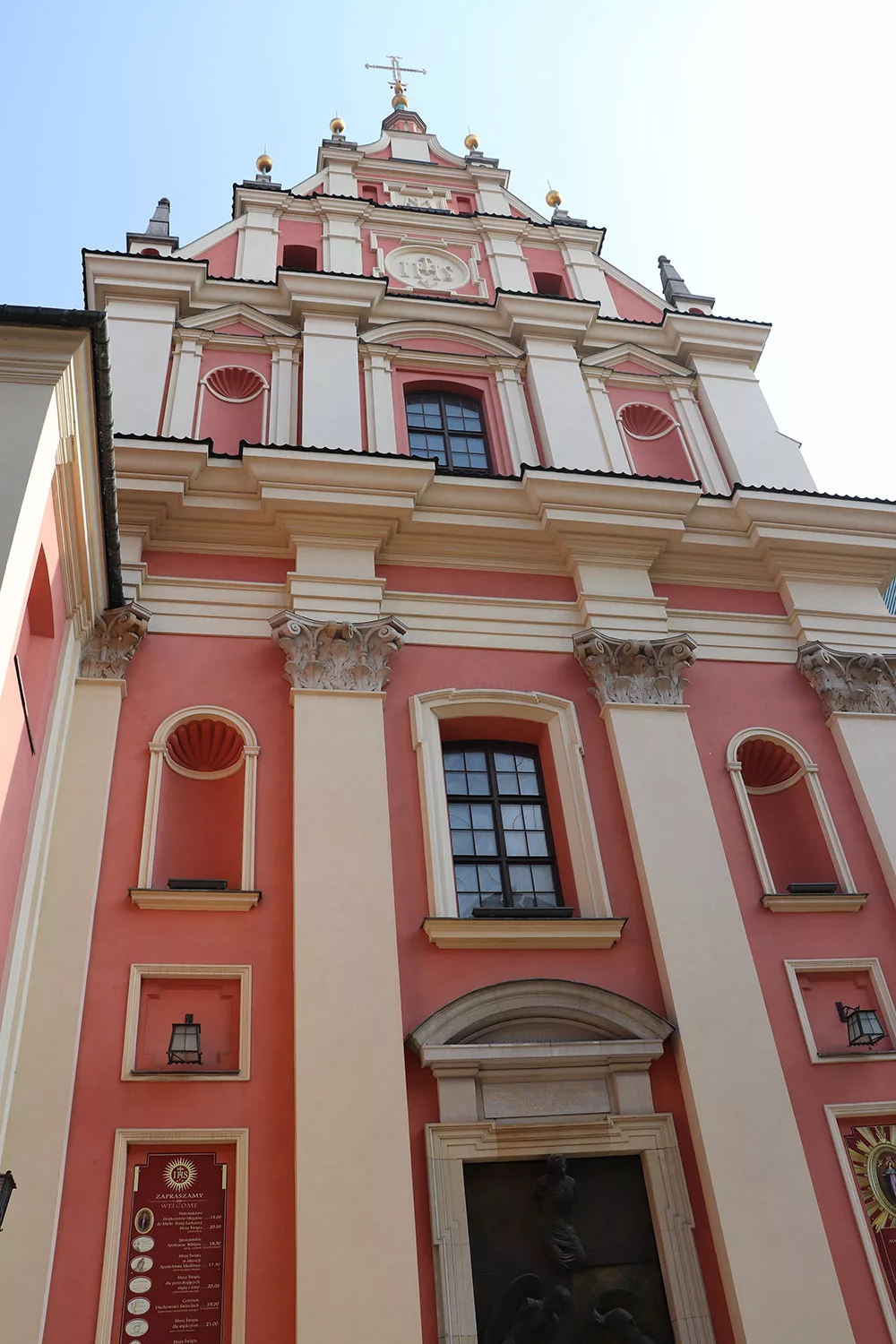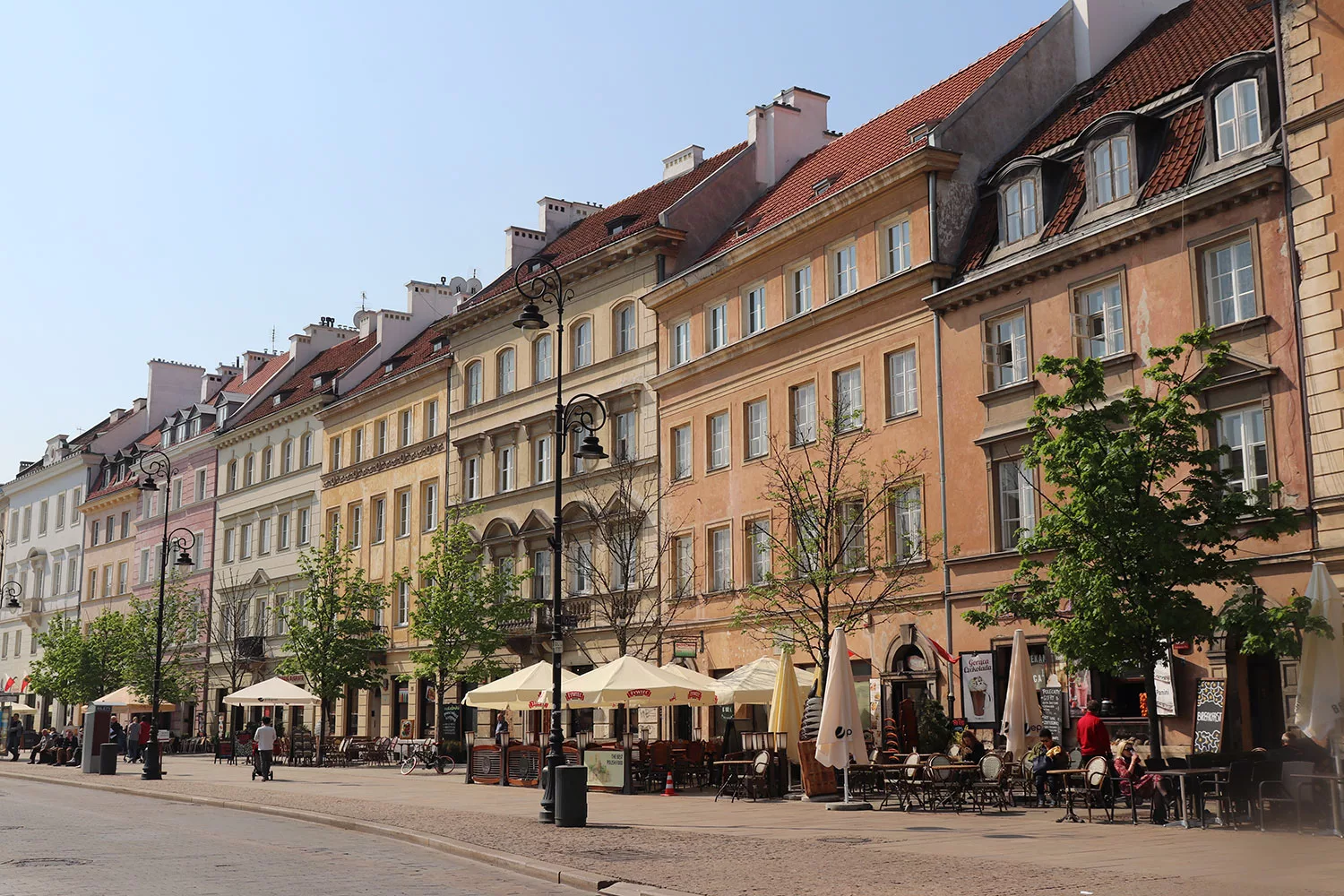 There's also quite a bit to do. You can visit St. Anne's Cathedral and go to the top of the church tower for fantastic views over the main square. Afterward you can go next door and visit The Royal Castle in Warsaw, which has a lot of beautiful rooms. The Castle is as old as the city itself, serving as a home to Masovian royalty in medieval times. It served as the seat of royalty in Poland as soon as Warsaw became the capital. For history buffs, it's a must-visit.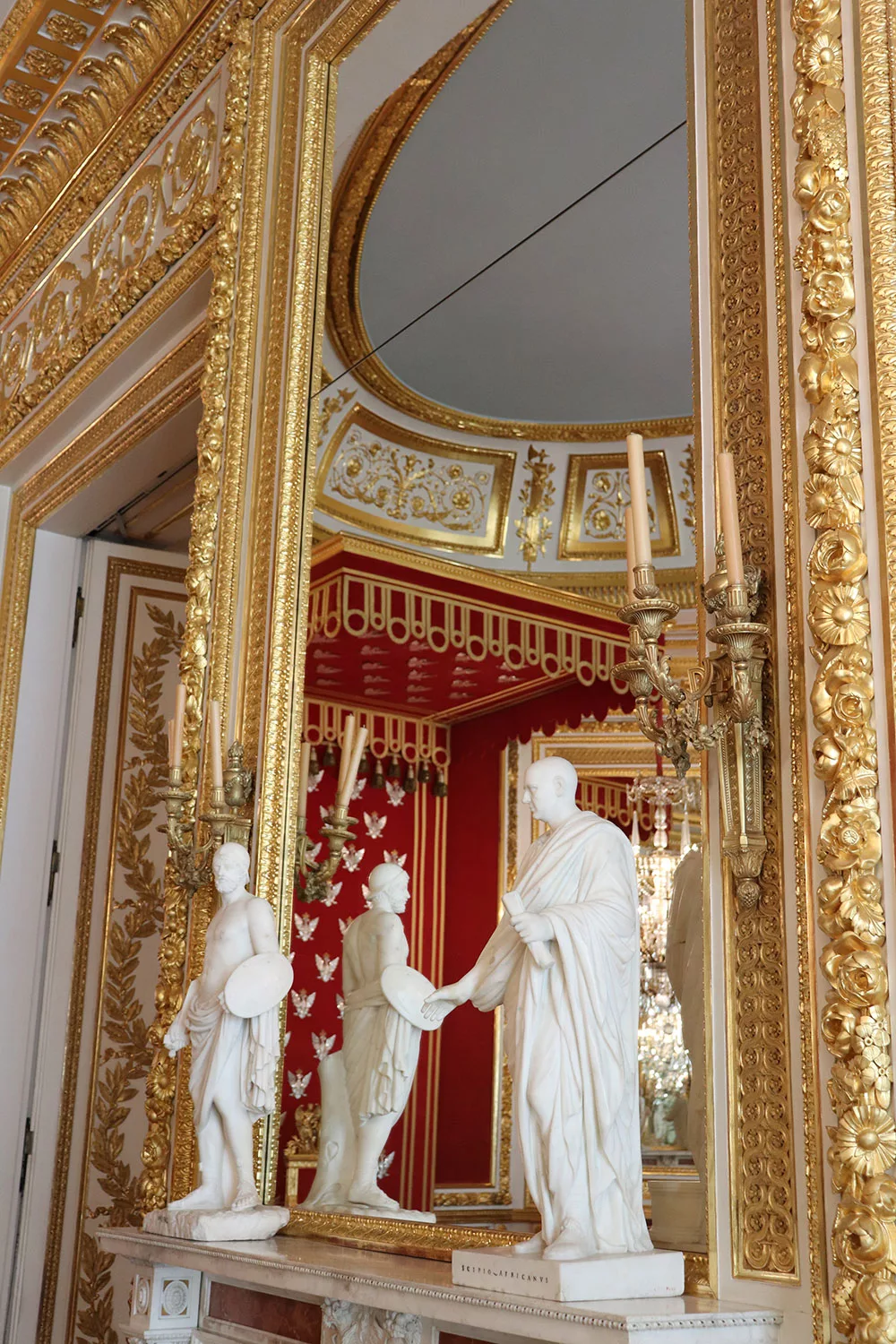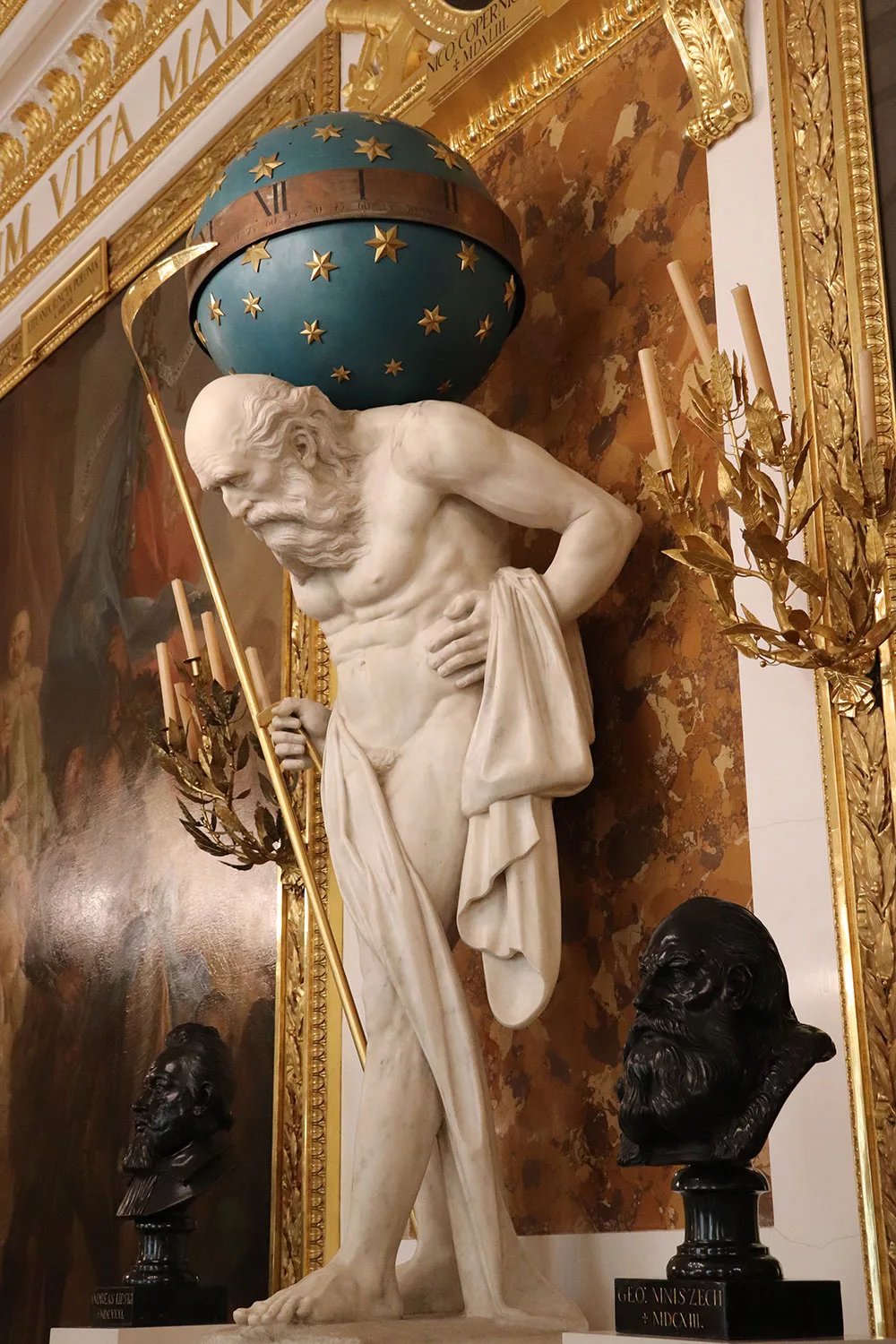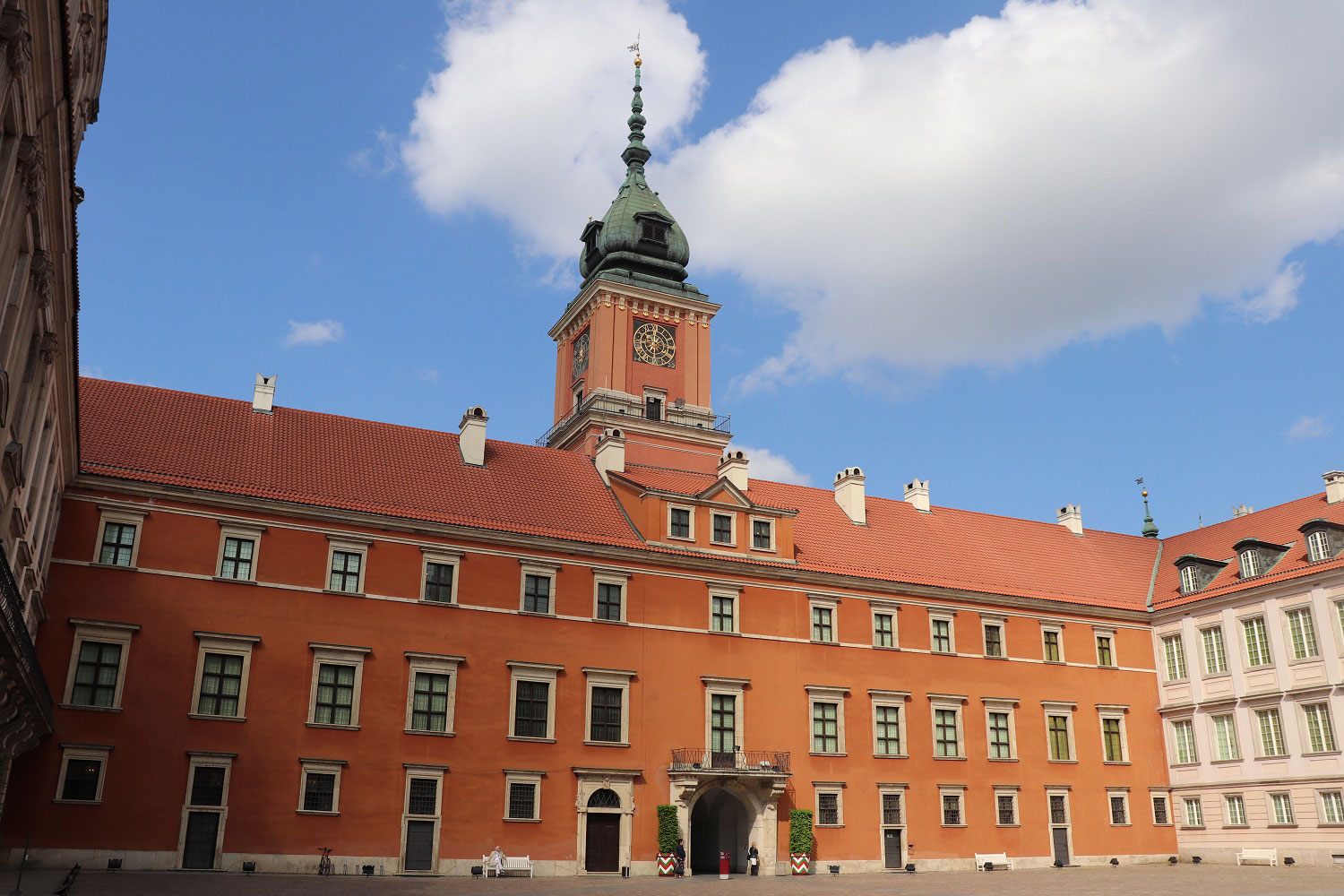 Another great thing to do is to take a walk along the Barbican, the medieval walls. You can stroll along the old walls and the site is actually quite extensive. I went during a holiday so there were a lot of stalls set up with food and goods, but that may happen all year round. It's also lit up at night if you'd like to take a stroll then.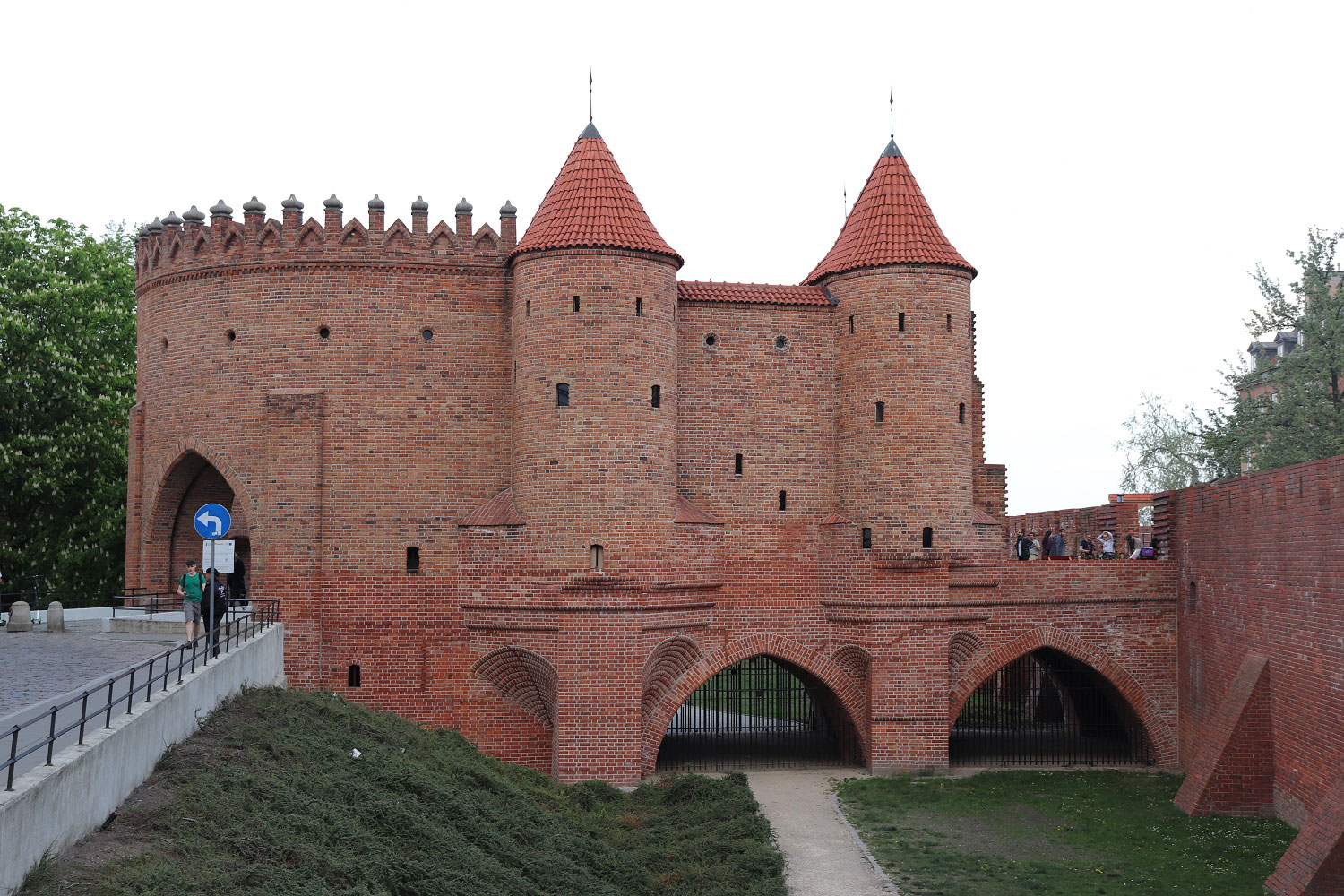 Another great thing to do in Old Town is visit the Museum of Warsaw. It's an informative museum of Warsaw's history through artefacts. If you go to the top floor, you can get views of the Old Town Market Square. I'd recommend putting this museum towards the top of your list! You can also visit the Marie Curie Museum, dedicated to one of Warsaw's famous residents. There's also a Chopin Museum to visit and the city has lots of Chopin concerts. There were lots of advertisements for free concerts when I was there. Just ask around!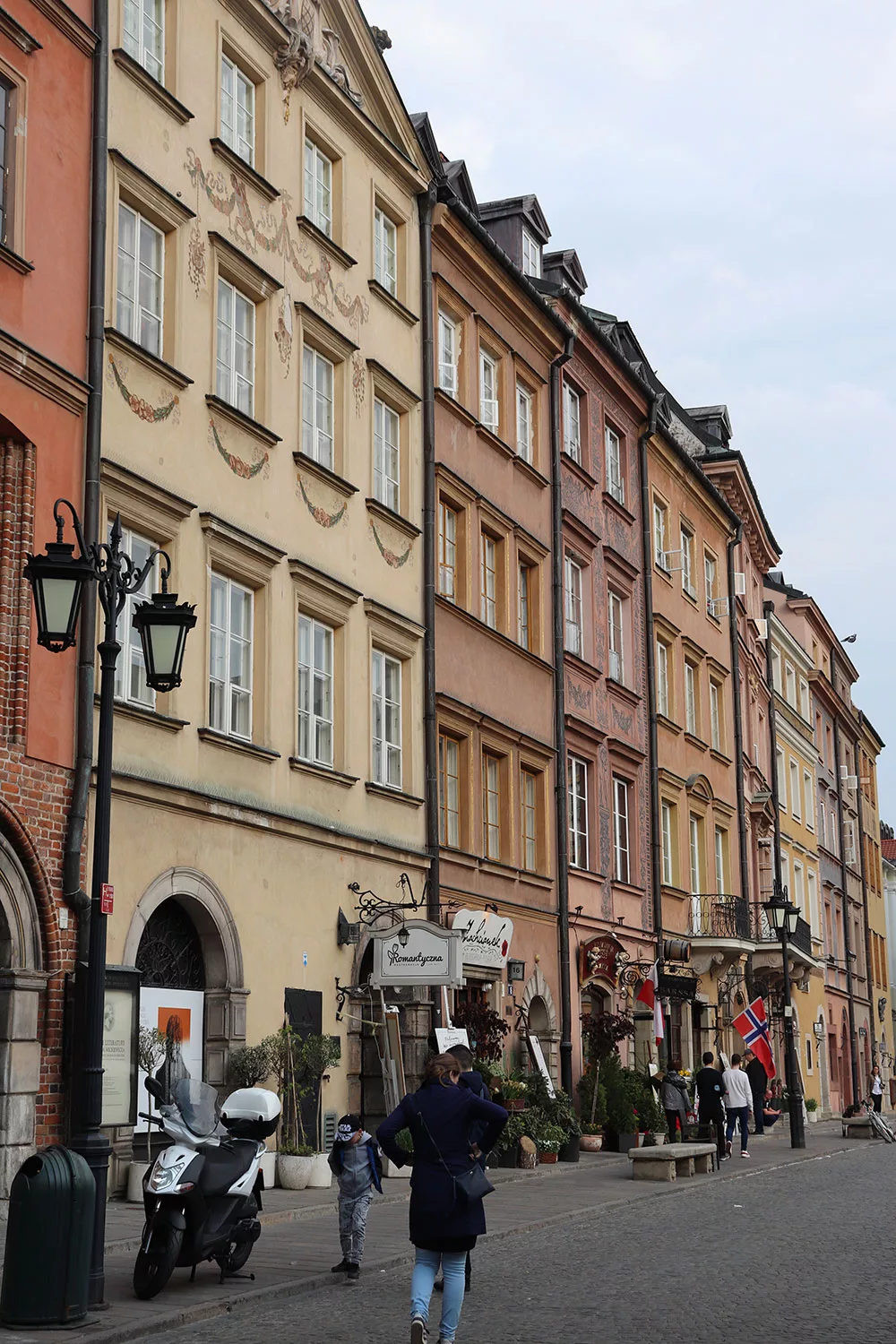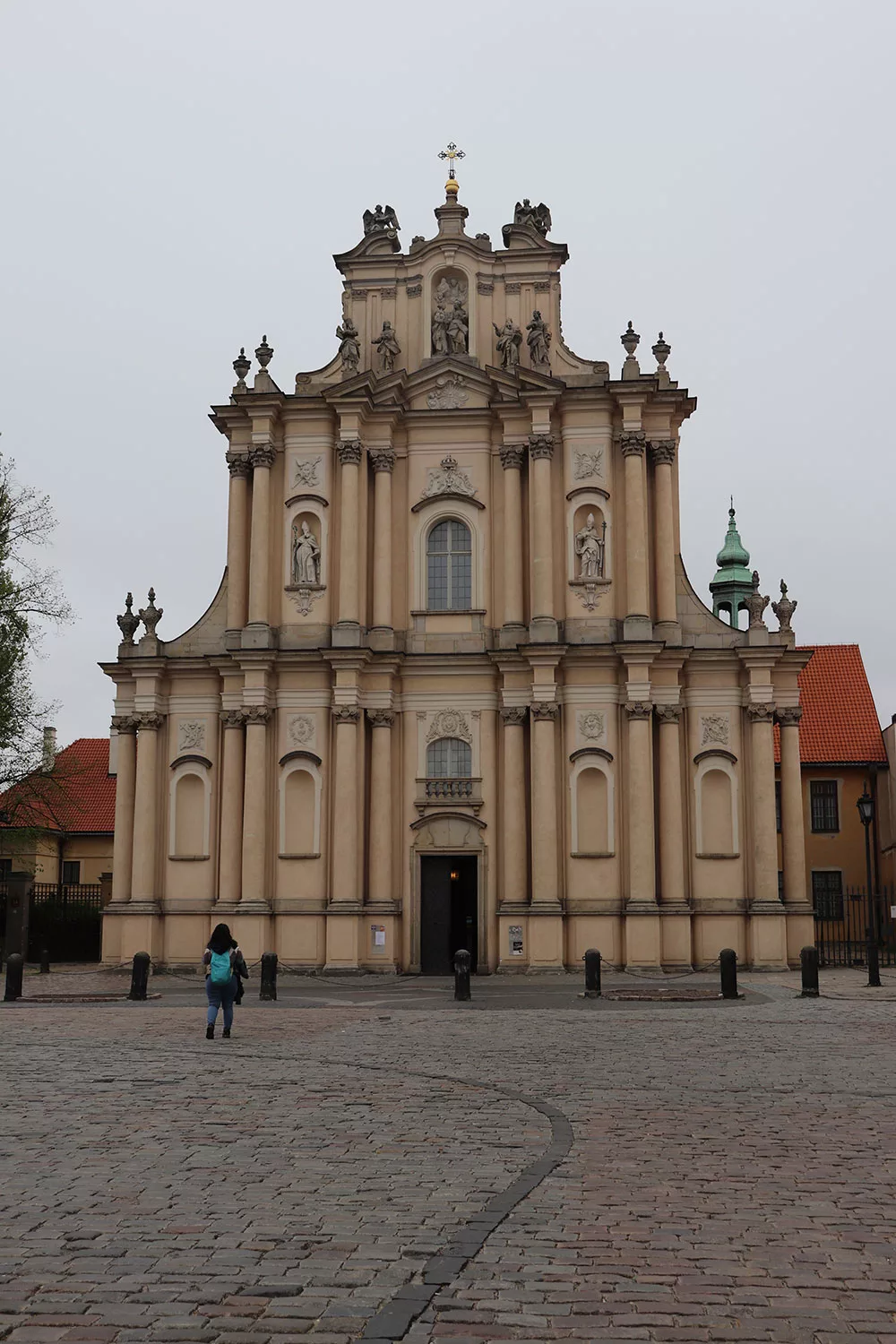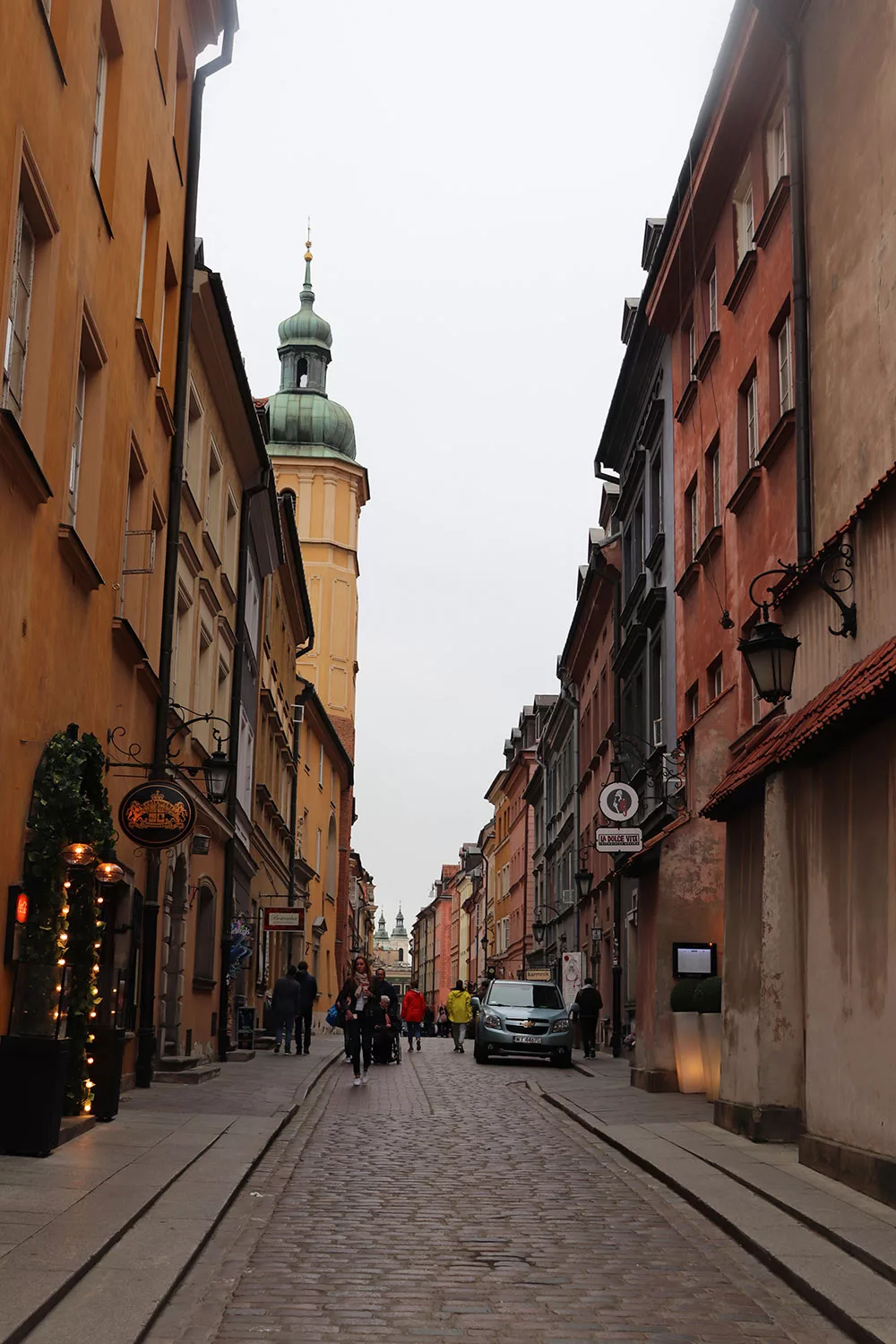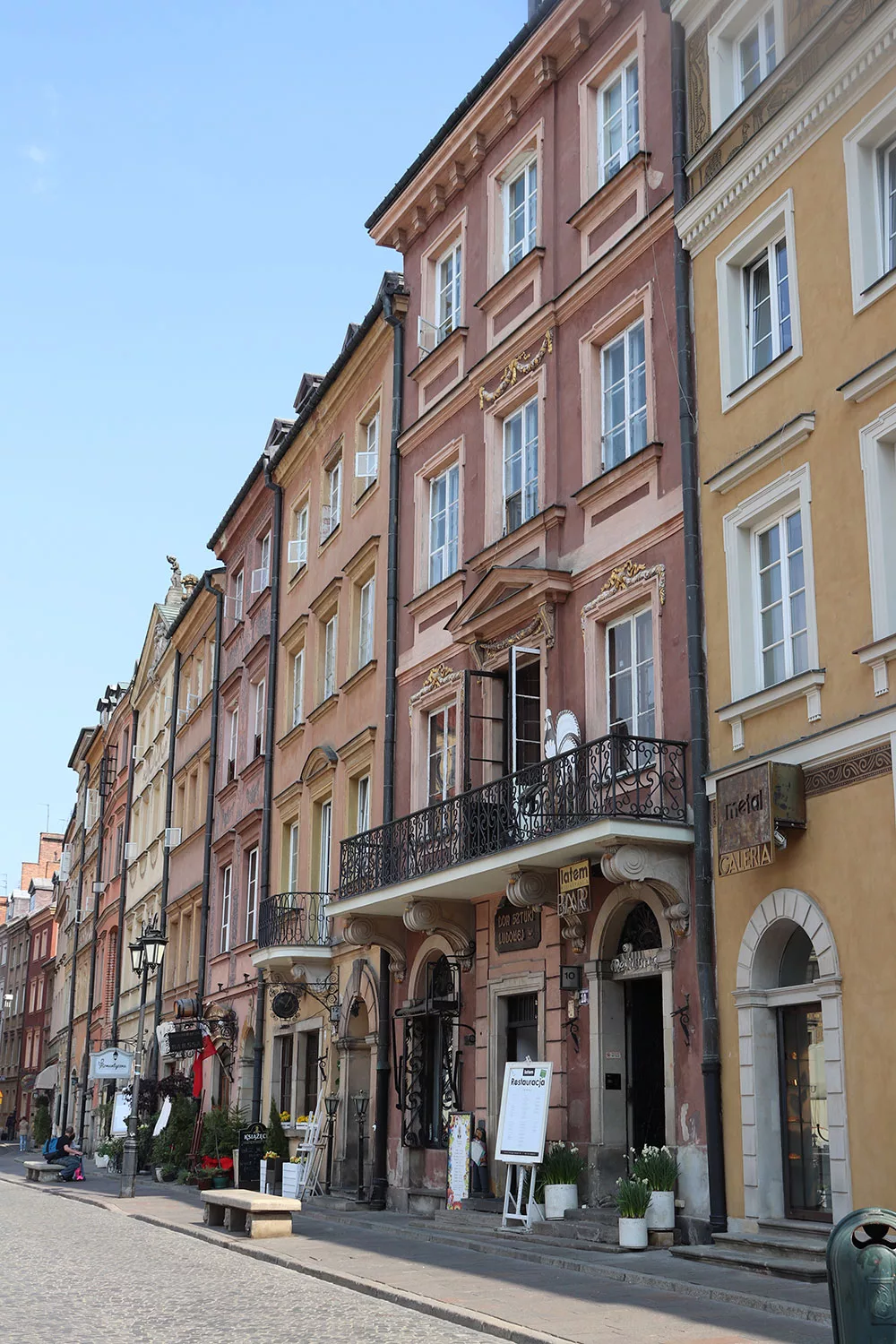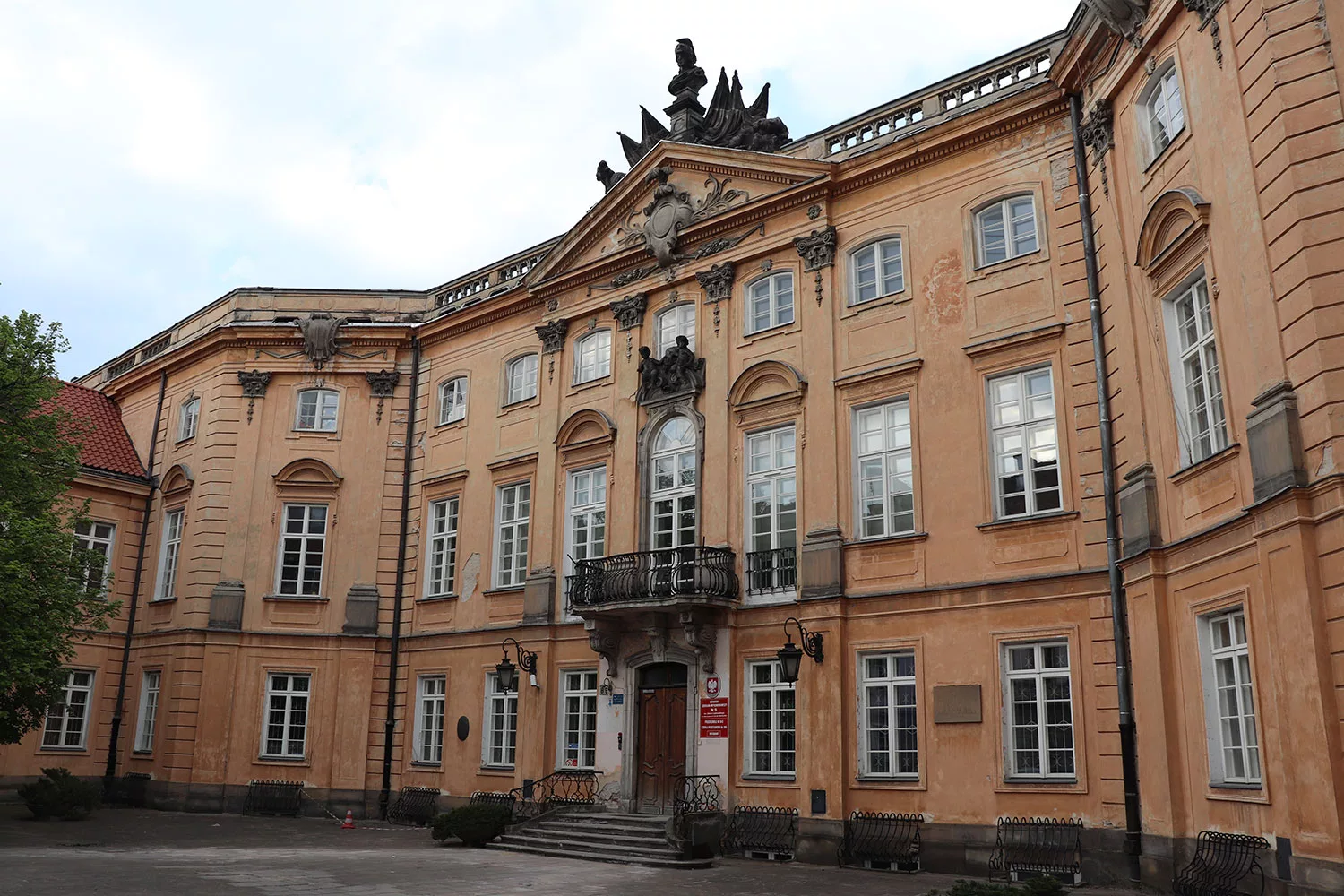 The rest of Warsaw is huge and has a lot to do. The most notable is the towering Palace of Culture and Science, which is a 1950s building that's more beautiful in person than in photos. There are a few museums inside, such as a Dollhouse Museum, but the most visited part is the viewing terrace. I felt it was too far away from the old town to have good views (for me), but they definitely are sweeping. You can also head down to the Warsaw Uprising Museum (called the "Warsaw Rising Museum" on some maps). Note that this is about a 20-30 minute walk south of the Palace.
The newer parts of town, where the Palace of Culture and Science is, is heavily under construction. So it will be interesting to see what Warsaw looks and feels like in a few years.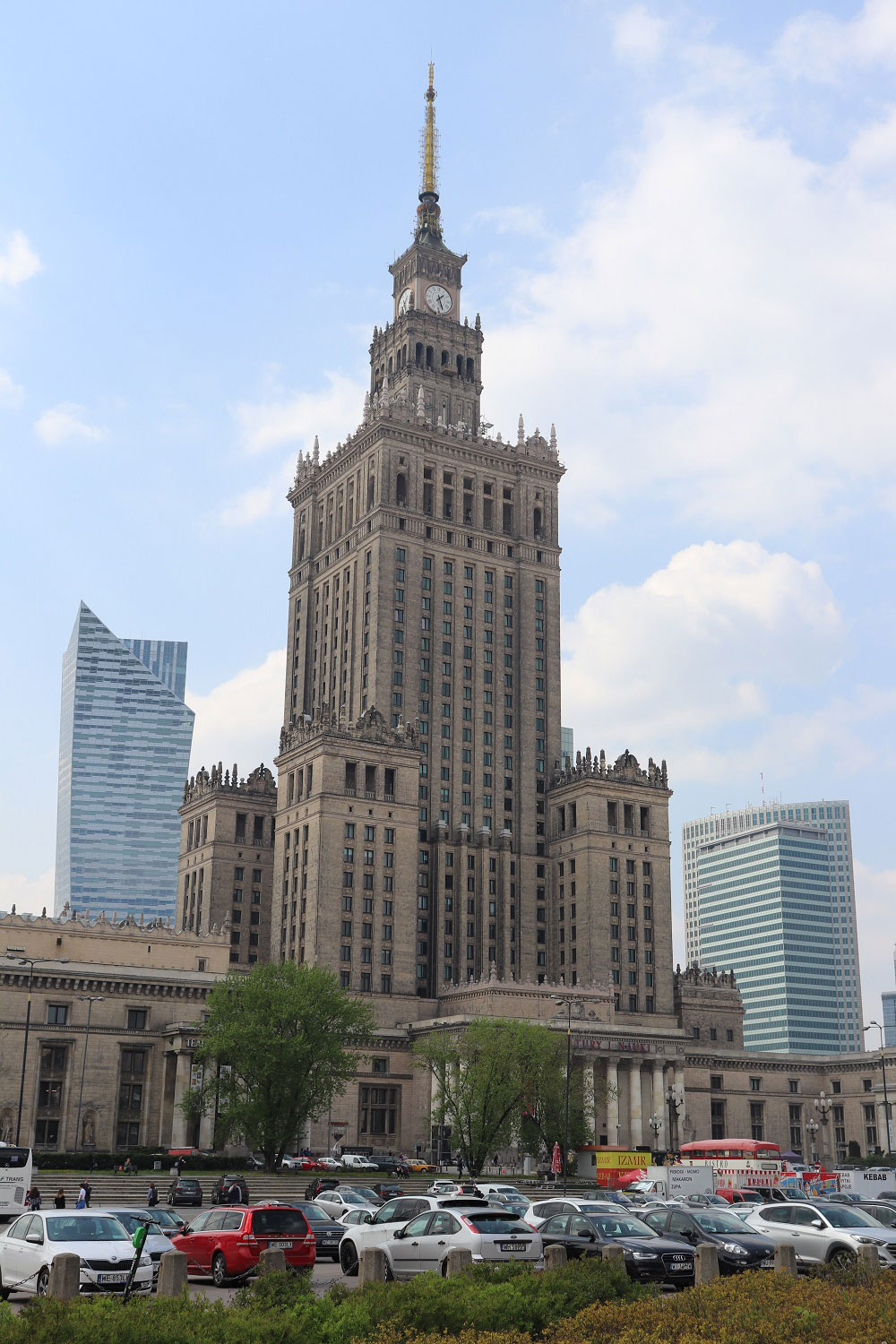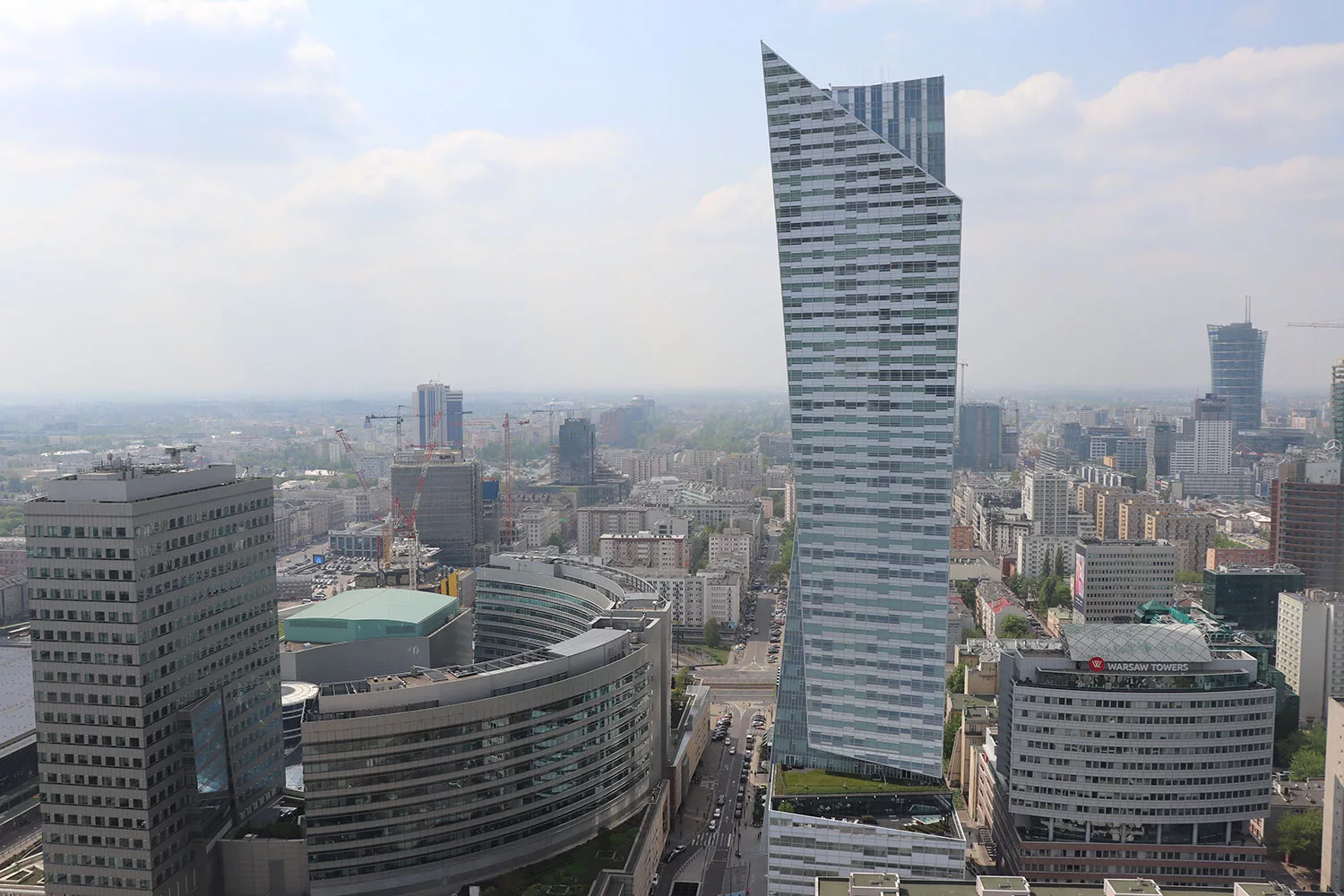 Warsaw also has a branch of Poland's National Museum. I found it was a fantastic place to go to discover Polish painters (the average person can't name too many Polish painters). A few minutes' walk from the National Museum is the Botanical Garden (paid entrance) and Lazienki Park (free). Lazienki Park is very extensive and it's such a tranquil and beautiful park. You'll probably want to see the famous "Palace on the Isle" but if you have time, you can walk around and enjoy all the nature.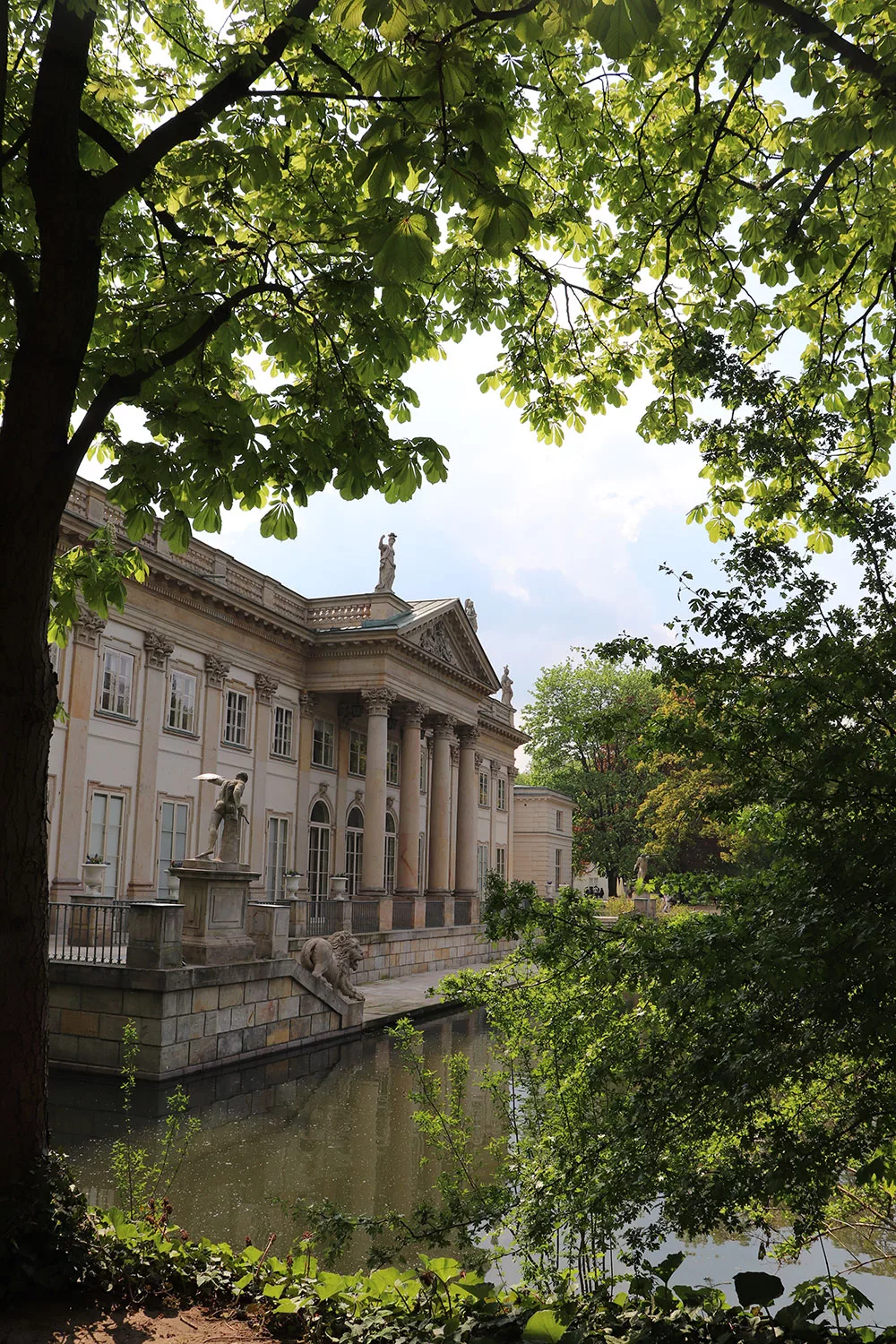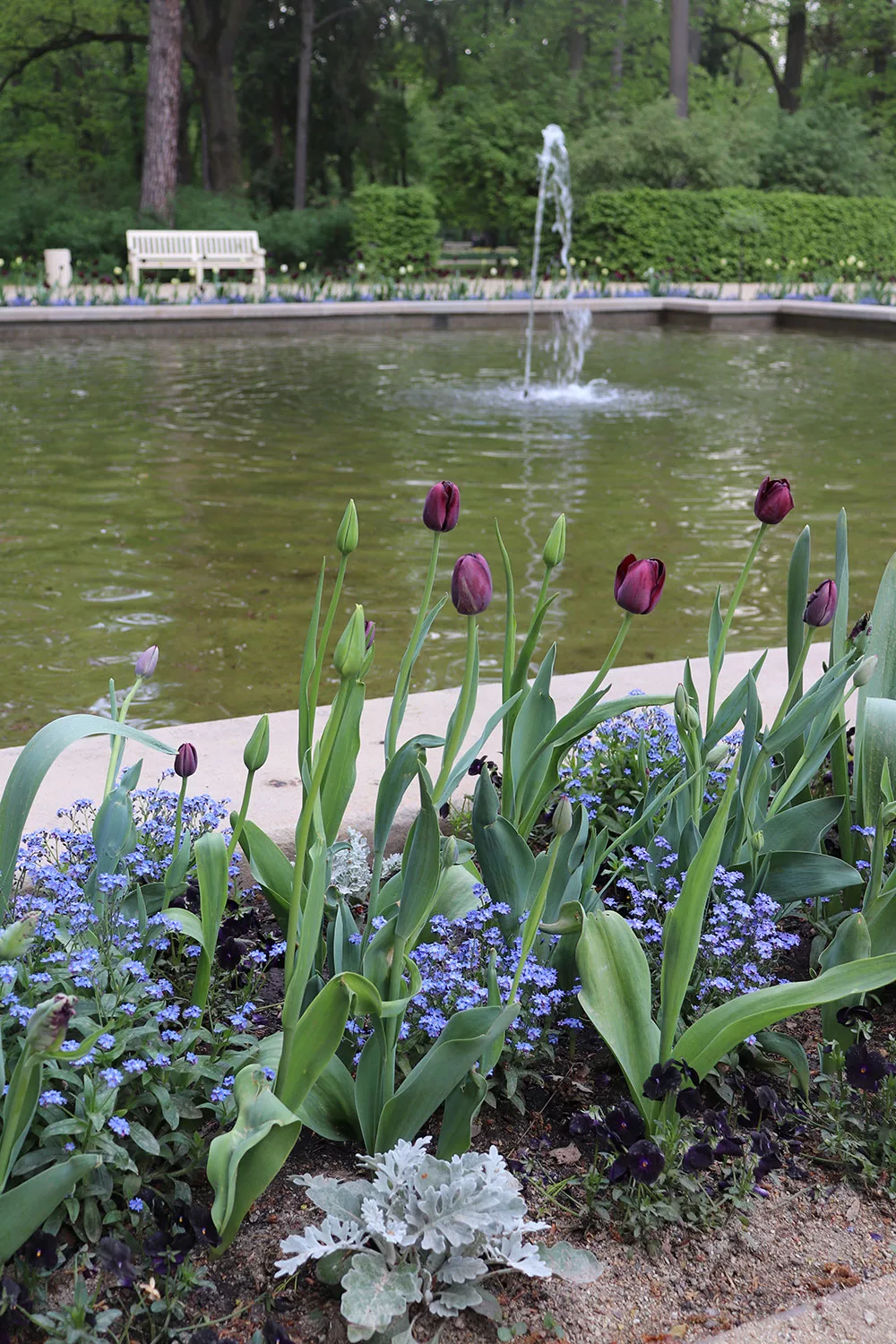 However, Warsaw is a very local-centralised city. Even though there's a lot for tourists, there's a plethora of restaurants and "milk bars" (Polish cafes), shops, and clubs. It's a beautiful city but it also one that exists for its residents. Long story short, there's always something to do.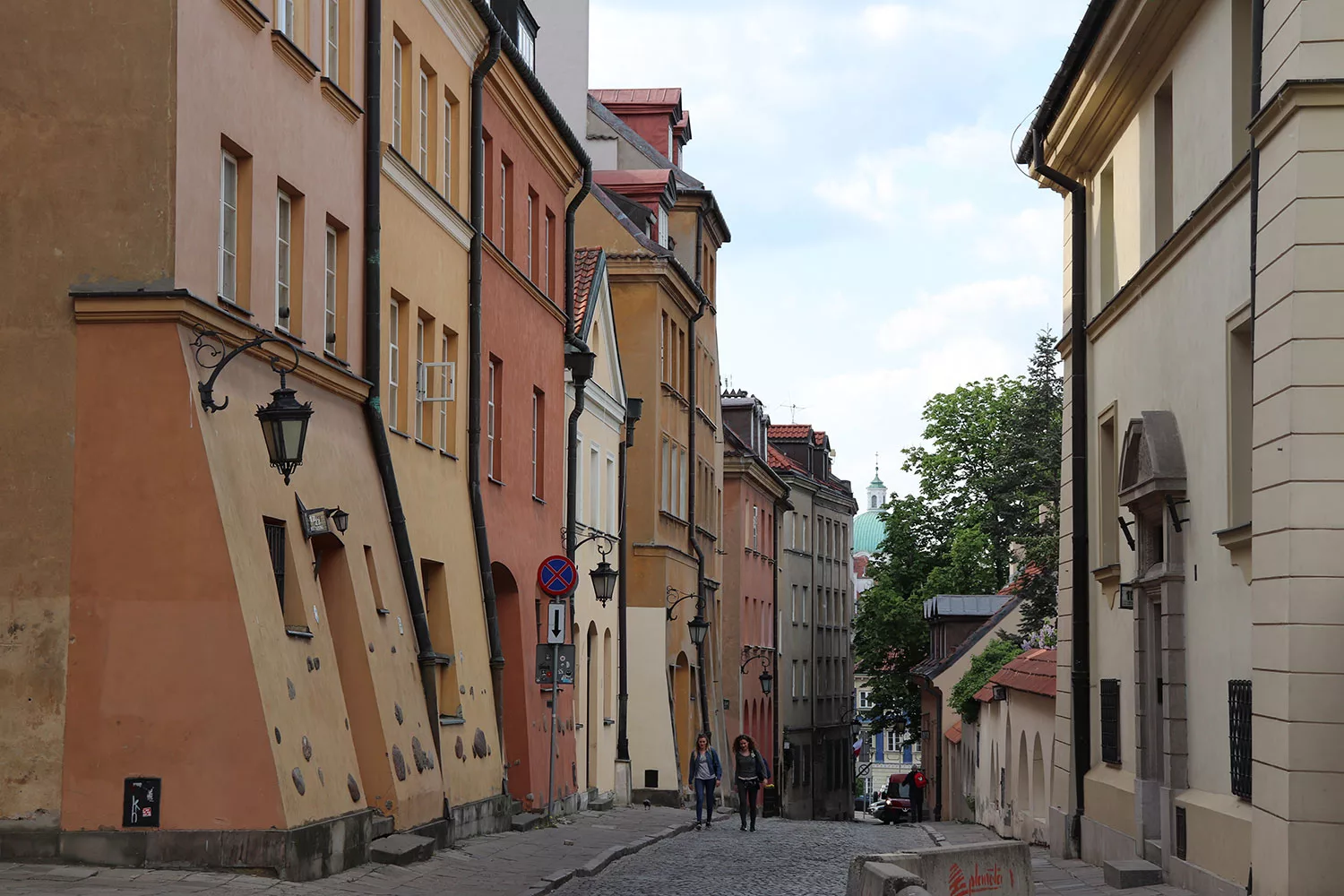 I had a great time in Warsaw and almost everything I got to see and do was terrific. It's a city that's definitely proud of its history but is also unafraid to innovate. There are a lot of new buildings going up and they're actually really interesting; it will be nice to see what Warsaw looks like in a few years. Right now, it's a great destination for tourists but it's so easily overlooked.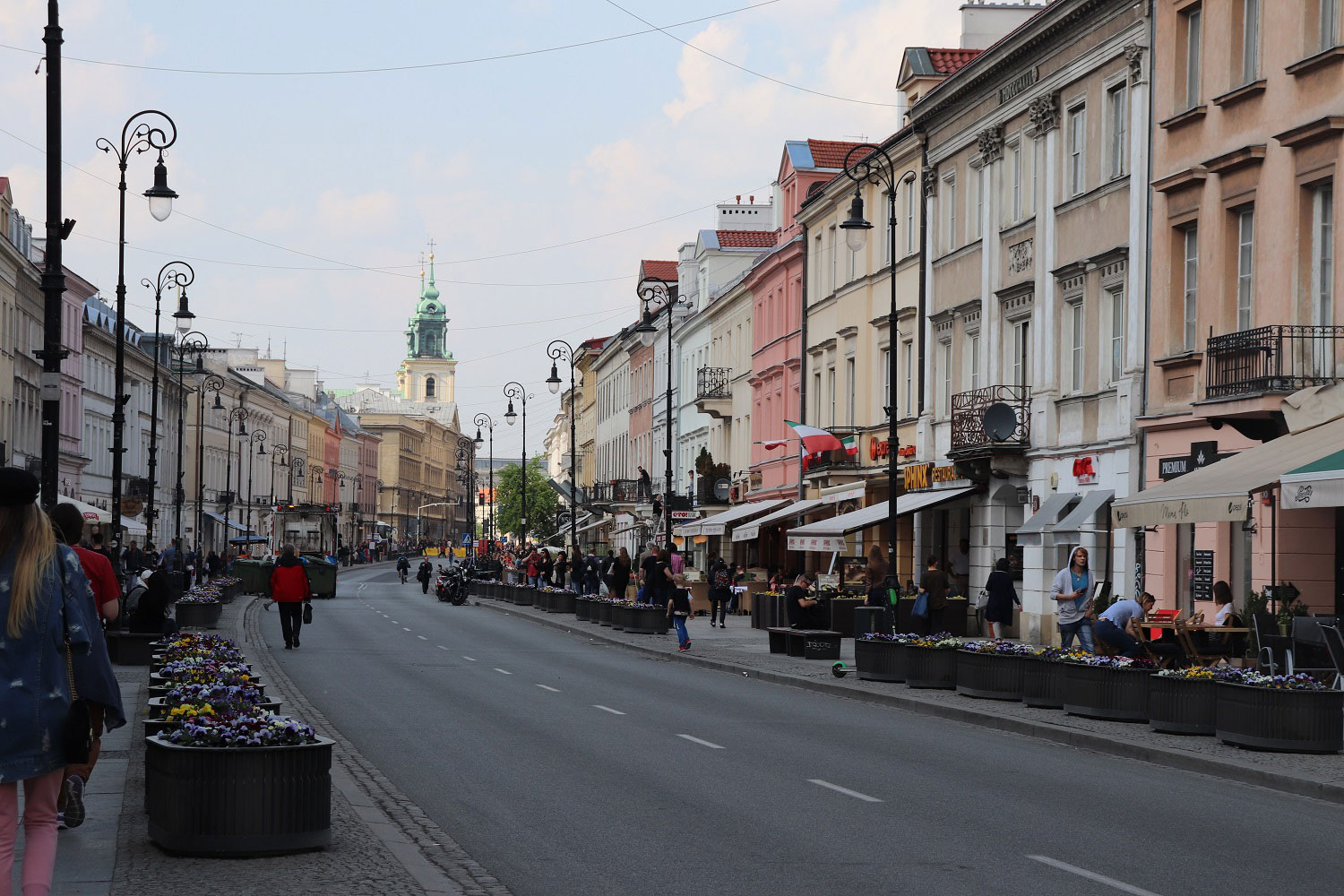 Have you been to Warsaw? What did you think?
Pin This for Later
Please note that this post may contain affiliate links. These are at no additional cost to you but I receive a commission if you make a purchase through the link, and the commission helps me run my blog. Thanks for your support!
Tags:
europe
,
poland
,
warsaw
Sharing is Caring
Want to support me?
Buy me a Coffee