The Walled City of Dubrovnik: Things to Do & Travel Guide
Originally published on Wednesday, February 2, 2022
Dubrovnik is Croatia's most visited city, largely because of its filming locations for Game of Thrones. But beyond that, the city is absolutely beautiful and a unique, well-preserved part of Dalmatia's history. I absolutely had to visit this gem and see Croatia's hottest destination for myself, and it was amazing.
(Note that I'm not a Game of Thrones fan so I didn't do anything from that fandom.)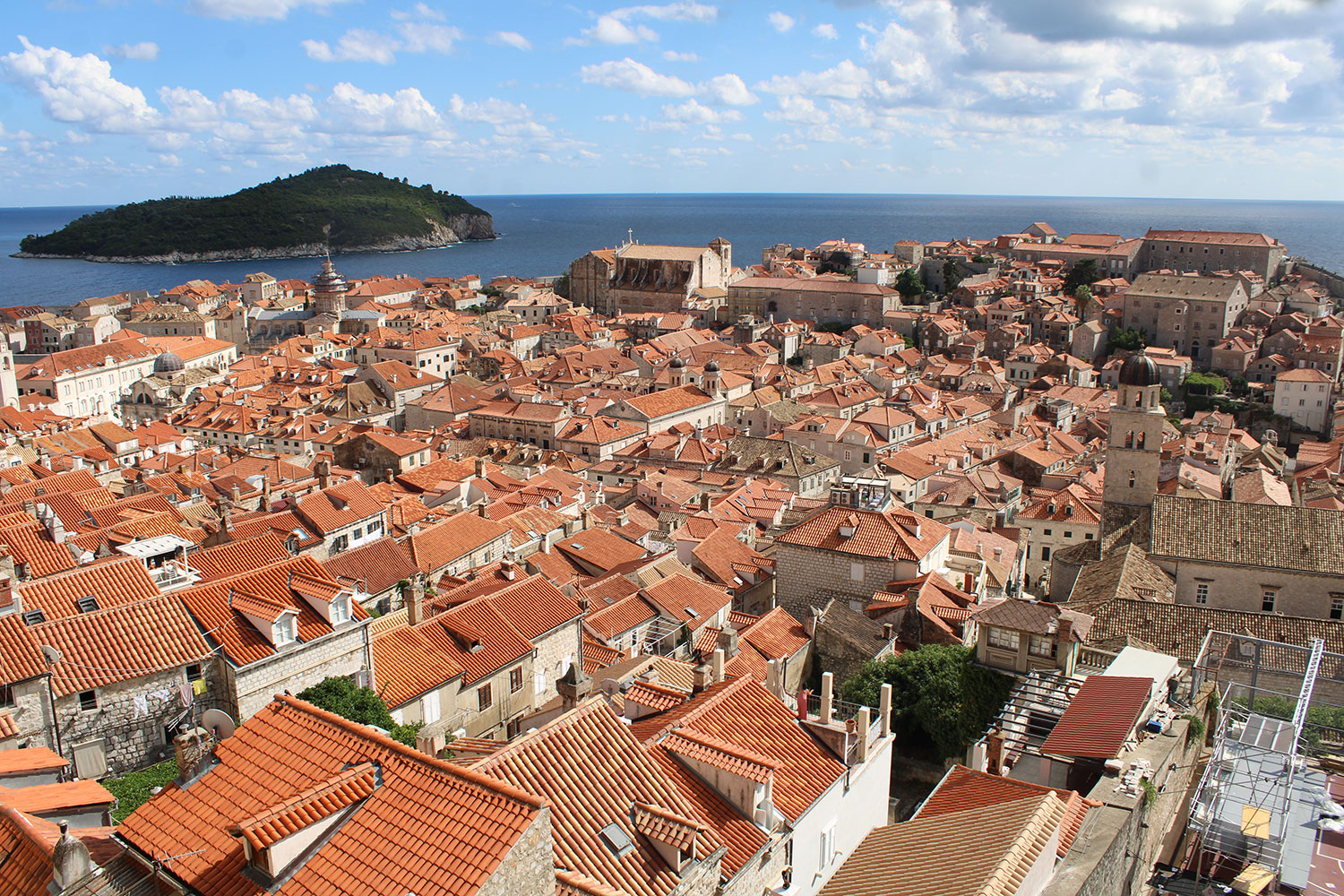 The History of Dubrovnik
What makes Dubrovnik so special in its history is that it was actually its own Republic for hundreds of years. Only relatively recently did it become a part of present-day Croatia. Though people had been living in Dubrovnik prior, the Dubrovnik Republic, also the Republic of Ragusa, started in about the 14th century. It lasted until the 1800s when Napoleon conquered the walled city, making it the first time in history that Dubrovnik had been conquered. From then on, it followed the pattern of the rest of Croatia. It fell under the rule of Austria-Hungary, then became part of Yugoslavia, and then was part of Croatia after the Serbio-Croatian War. During the war, Dubrovnik was actually under siege for 8 months and didn't have water or electricity. It was also heavily damaged.
Dubrovnik's a very well preserved city. It actually collapsed in an earthquake in 1667 and was rebuilt, so though its roots go back to medieval times, it's more a Baroque city. It was also partially destroyed during the city's siege. However, the layout of the city and the walls date back to medieval times, so it still holds the charm it's probably had for about 1000 years – which I found to be amazing.
Things to Do in Dubrovnik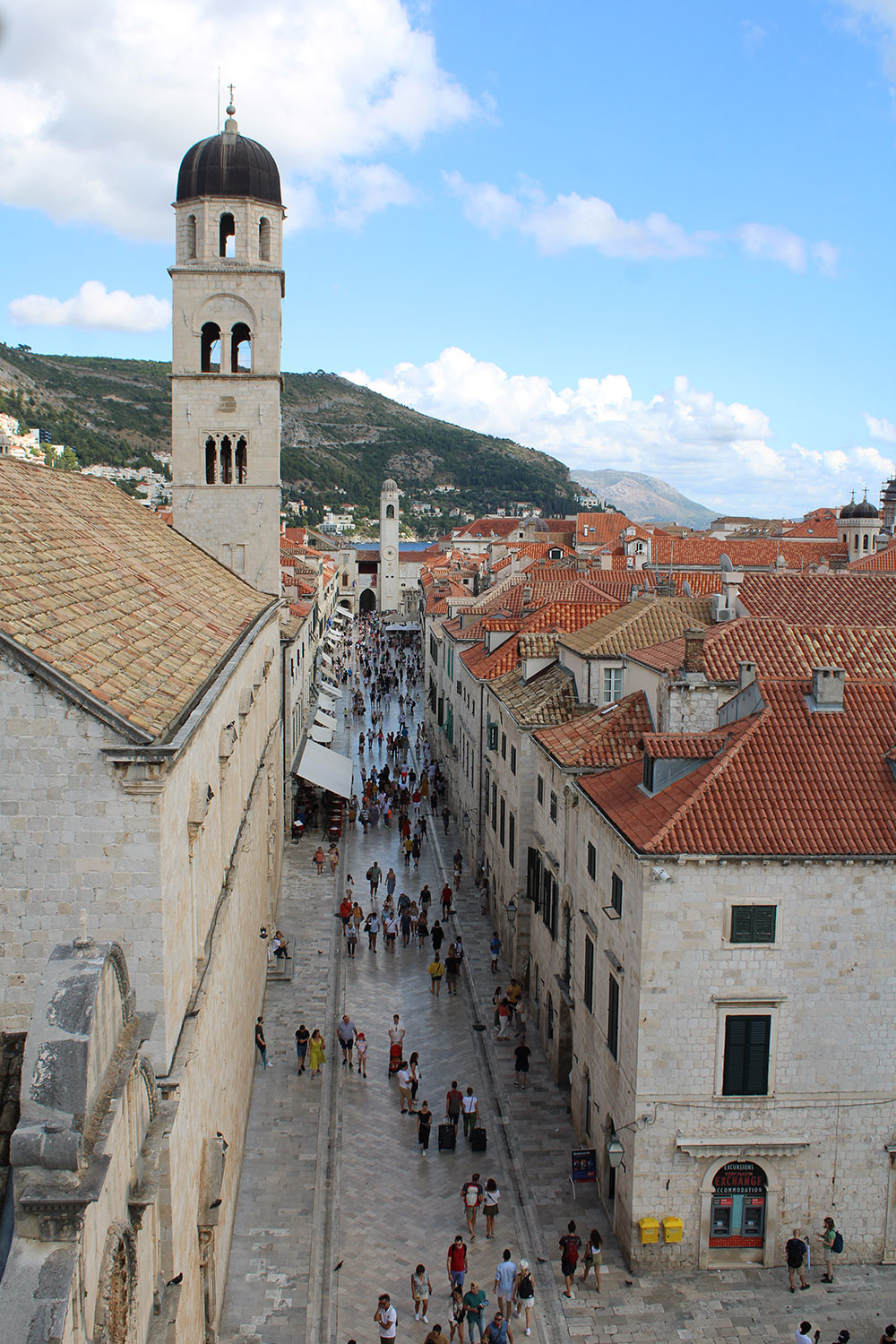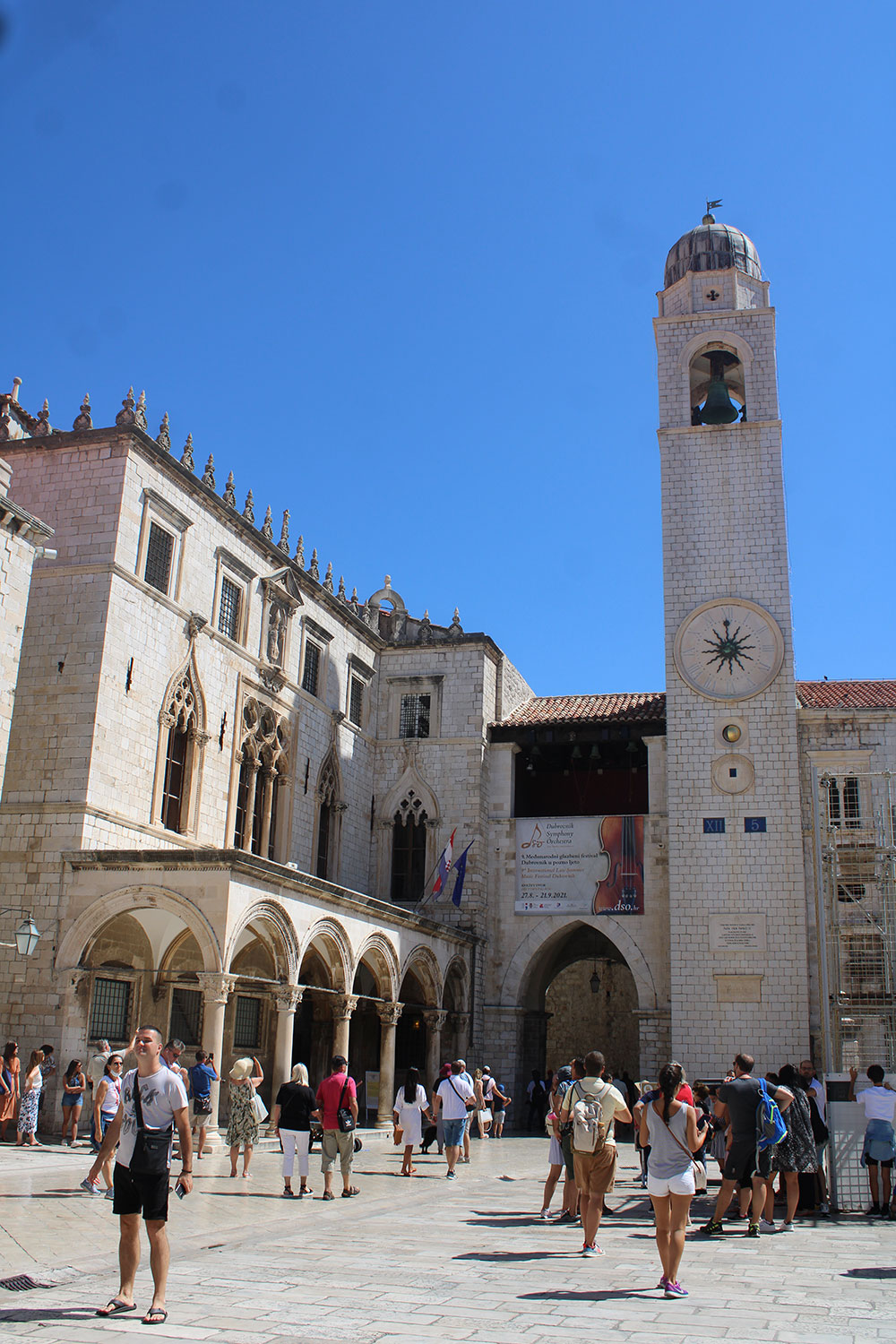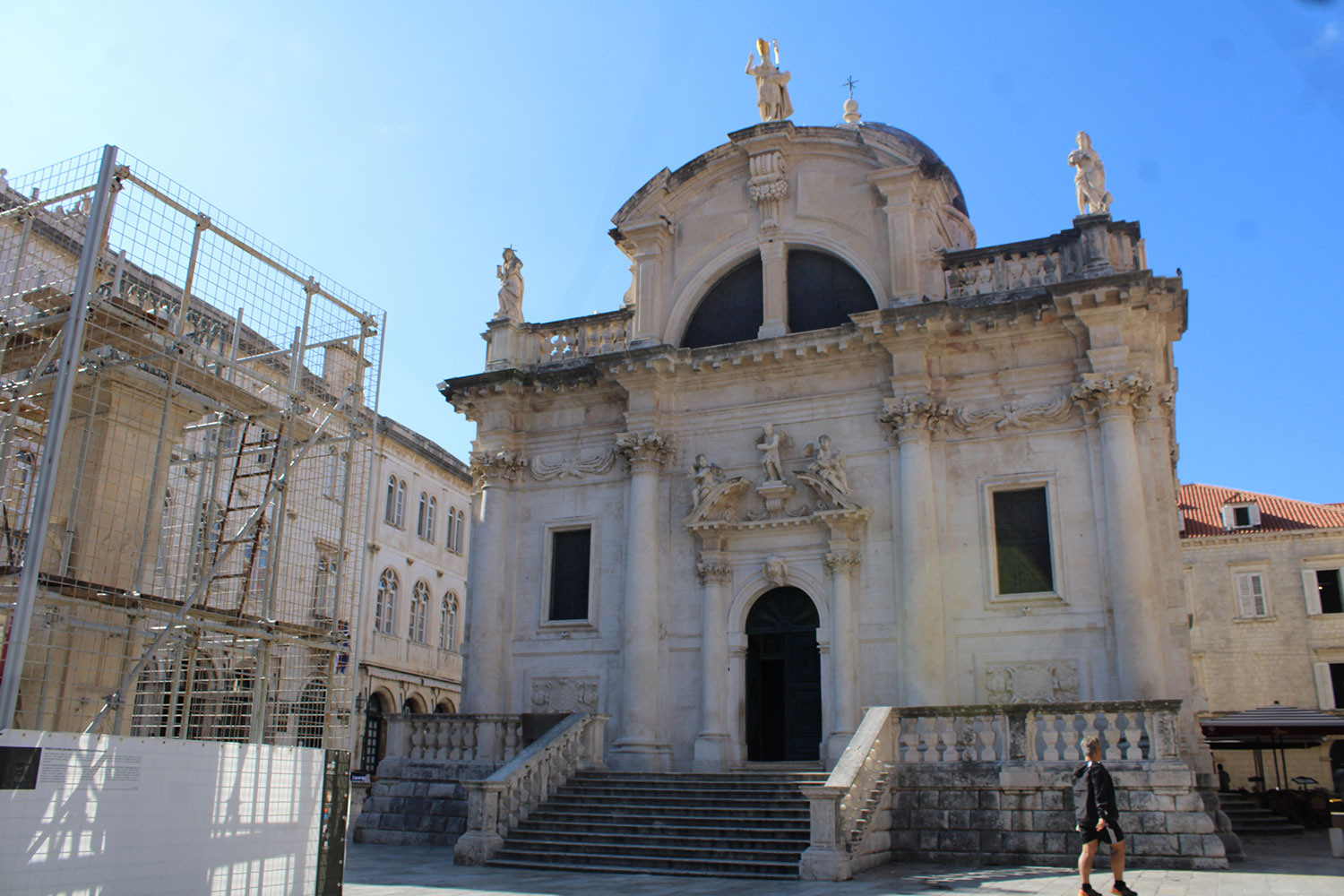 One of the best things you can do in Dubrovnik is walk around and soak in all its beauty. It's completely pedestrian. I very much suggest going for a walk along the city walls as they have unbeatable views of the city and sea.
You'll also have to see the Jewish Fountain on one end of the city and Orlando's Column on the other, connected by the main street, Stradun. It doesn't get more touristy than that but it's still very beautiful. Then you'll need to walk along all the other streets which are significantly less crowded and sometimes empty.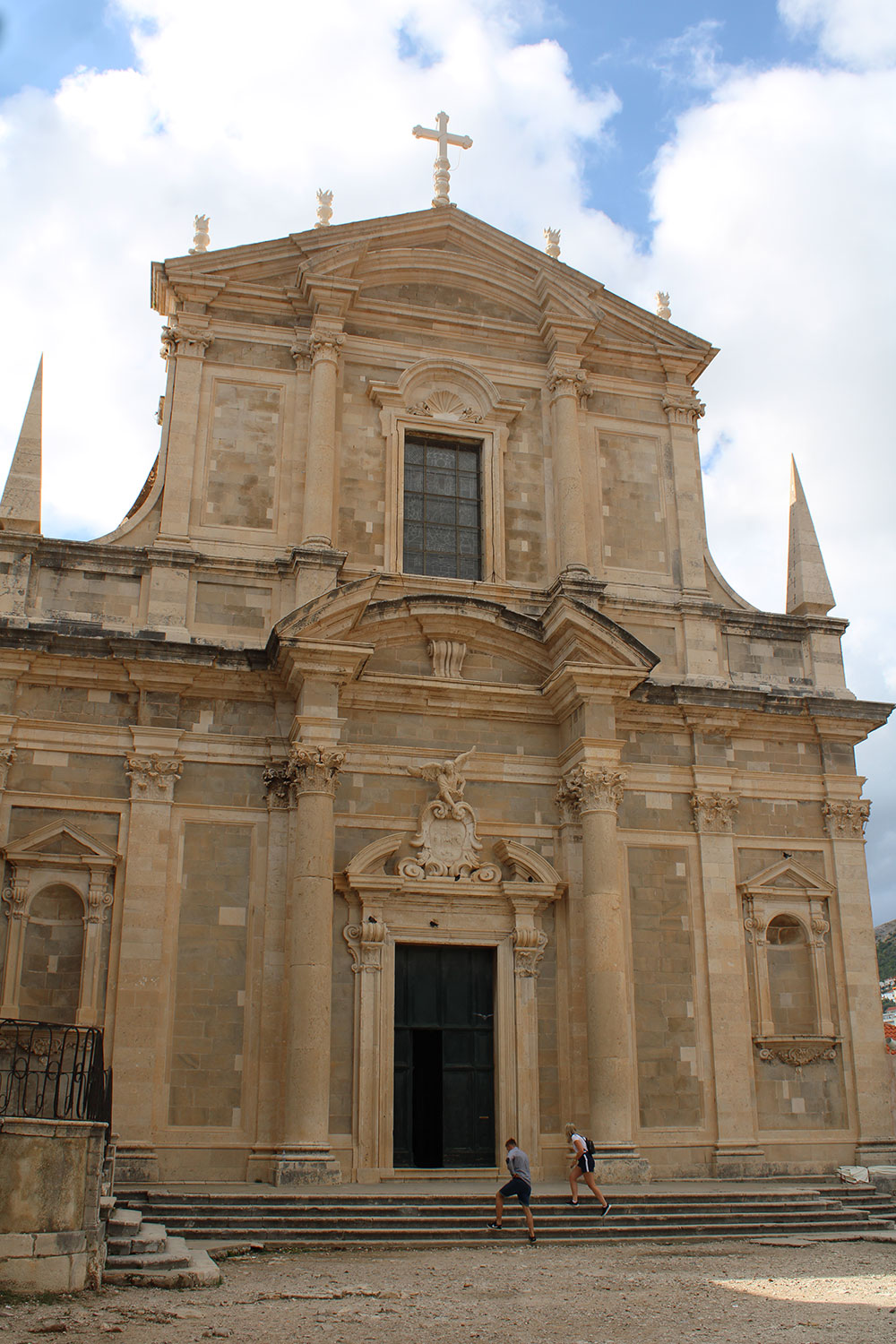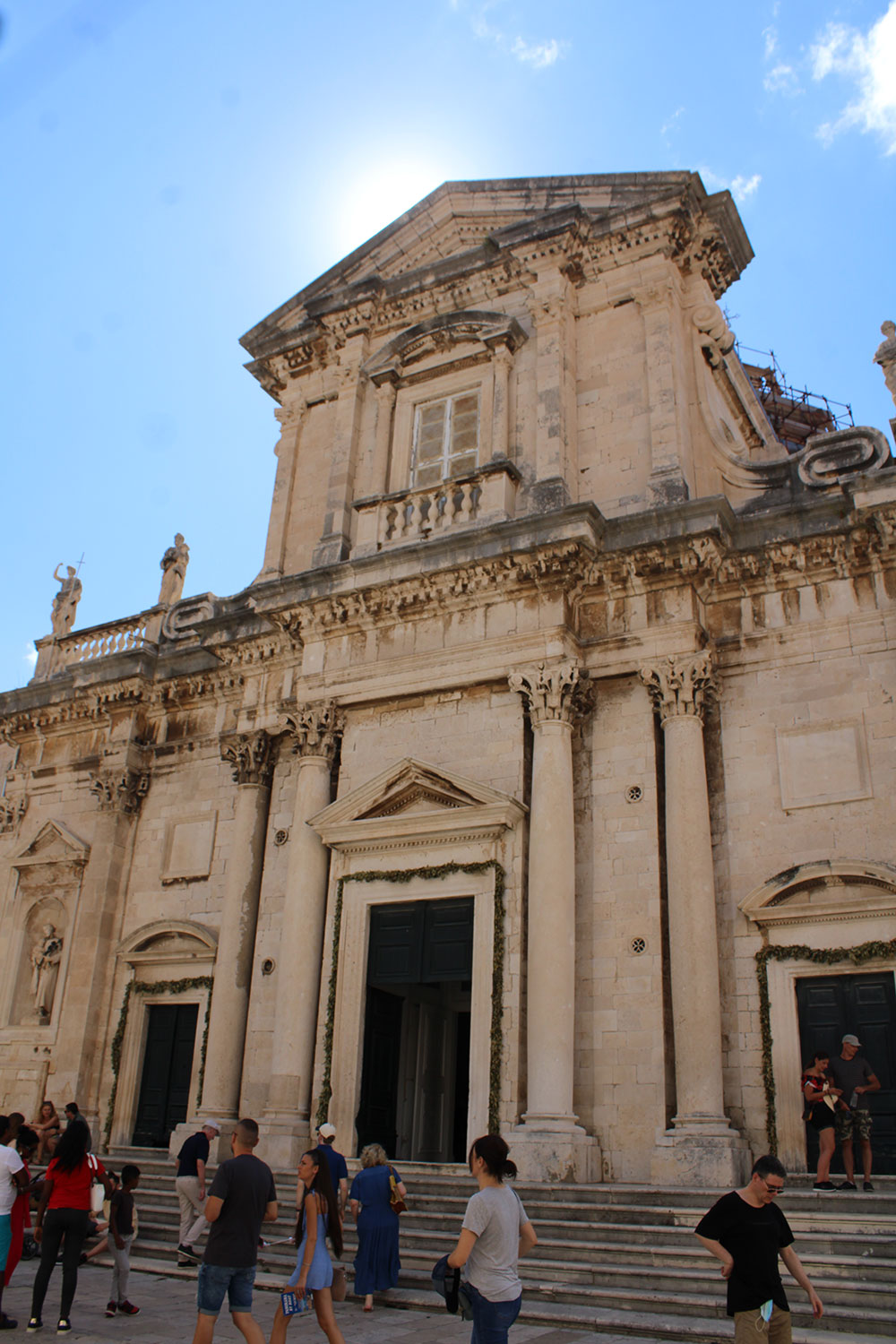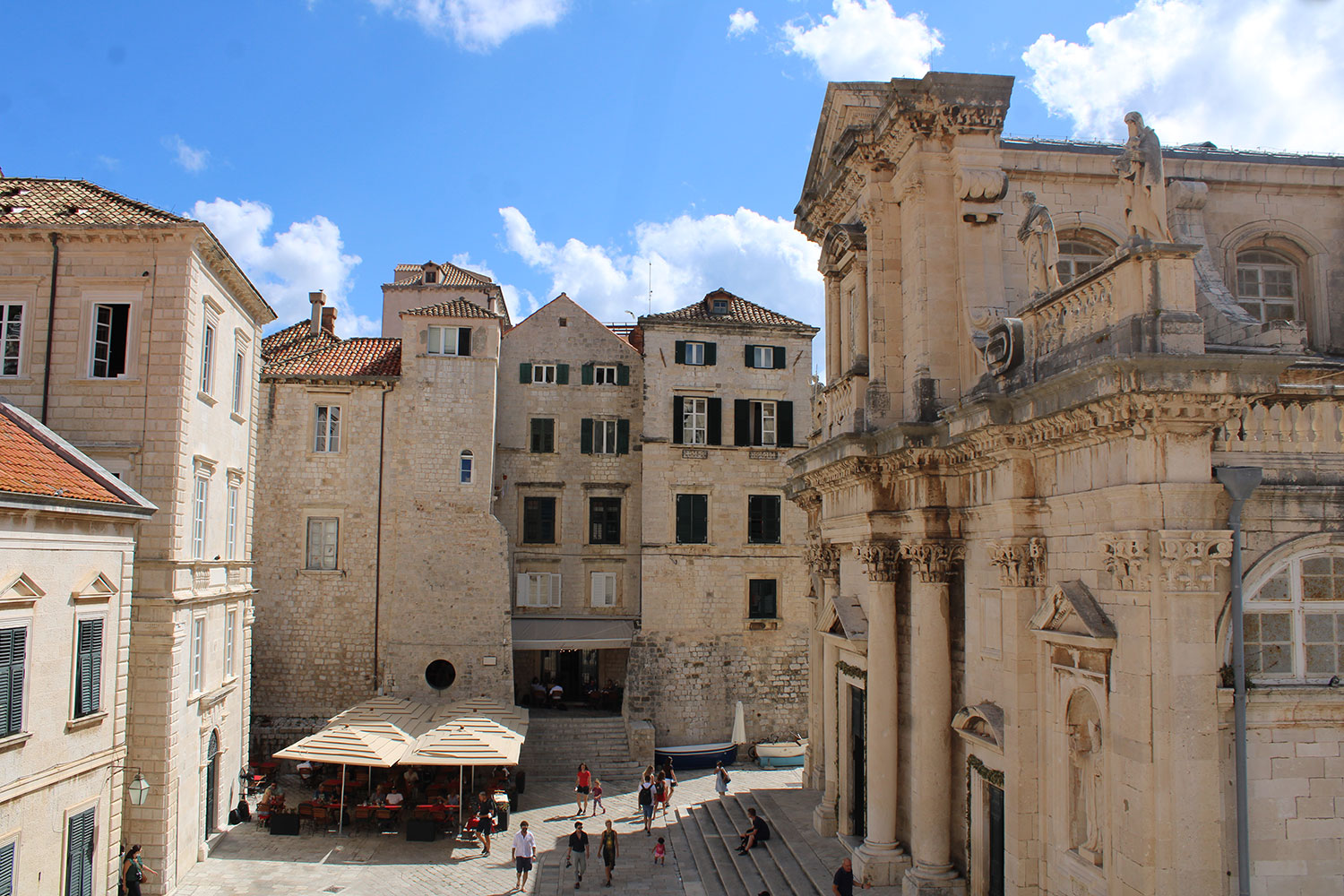 Dubrovnik has a lot of churches to visit, as well, most notably the Church of St. Blaise, who is the city's patron saint. You can see his carving above the city gates. The Cathedral of the Assumption of the Virgin Mary is also nearby. I also liked St. Ignacius Church, which is in a beautiful location. It's atop the Jesuit Steps, famous for being in GoT but also beautiful in their own right.
You can also visit the Franciscan Church and Monastery, which I found to be very much worth it. The monastery has centuries-old frescoes that are quite beautiful. The Dominican Monastery on the other side of the city is also beautiful but less so than the Franciscan one. If you can, visit both to see for yourself.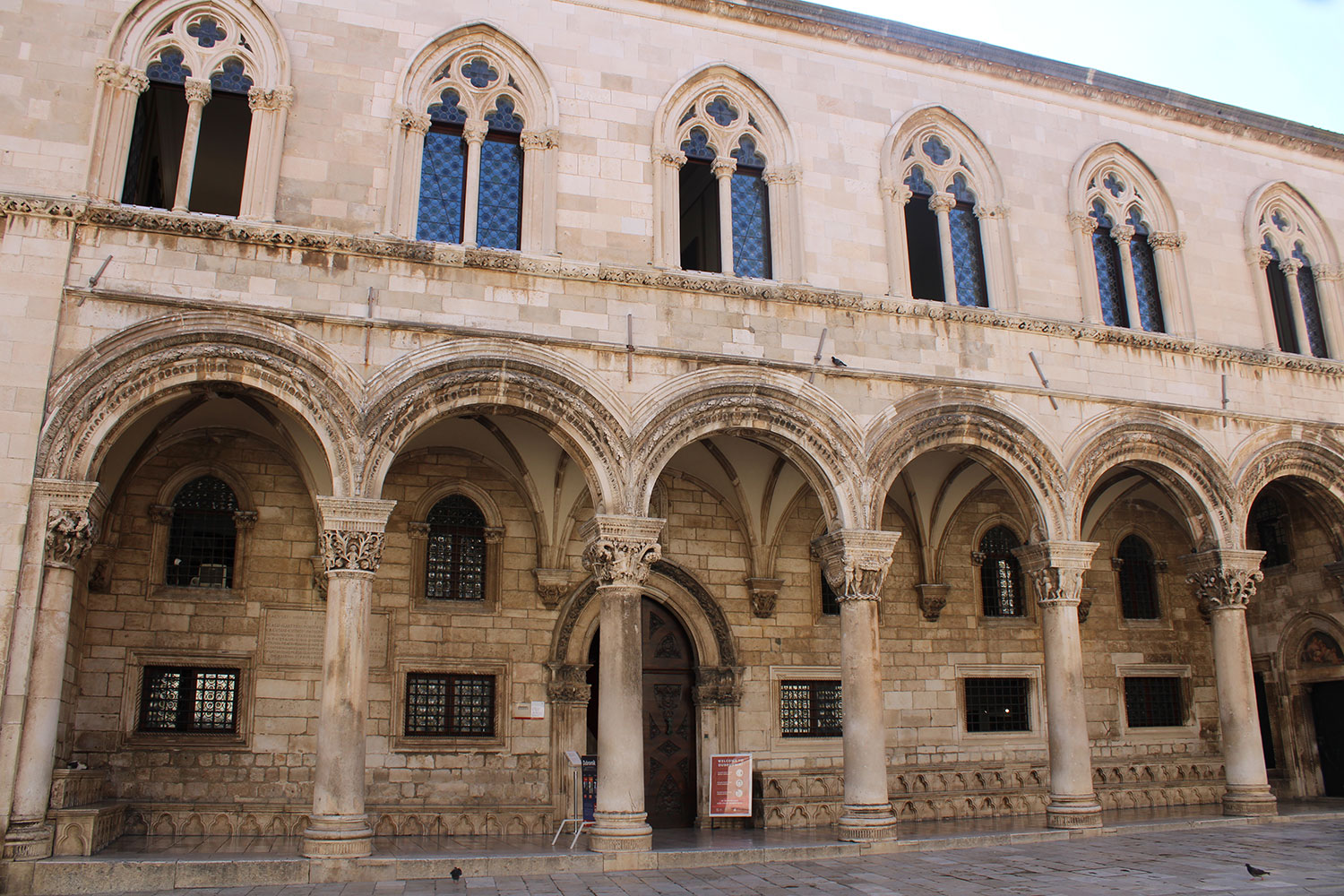 Dubrovnik also has two palaces to visit. The first one I visited was Sponza Palace, which had a room filled with the history of Dubrovnik and the Orlando Column but was otherwise not that interesting. The other one is the Rector's Palace, which I found beautiful and a lot more interesting. Both are located at Luza Square, which is arguably one of Croatia's most beautiful places. The architecture there is absolutely stunning.
Outside the city walls, lot of people like to take the cable car to the top of Dubrovnik's hill, Mount Srd. The view is lovely but I also enjoyed the museum, Homeland War Museum. It wasn't about the war in its entirety but largely Dubrovnik's siege and role in the war, or more, how they got caught up in the war. I highly recommend it. Of course, if you have more time, you can hike to the top of the hill, but it looked quite barren and not super interesting.
There's also Lovrijenac Fortress outside the city walls.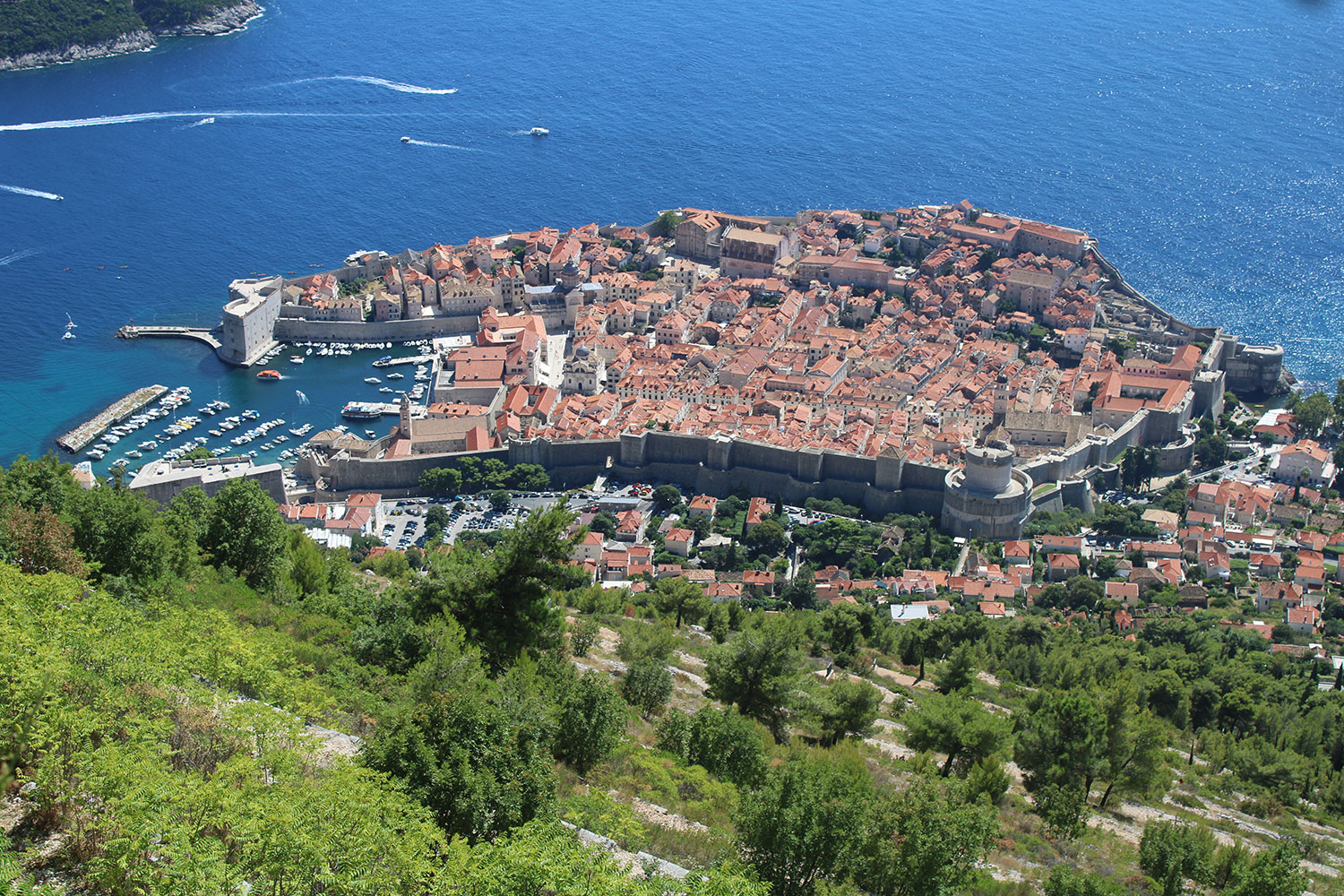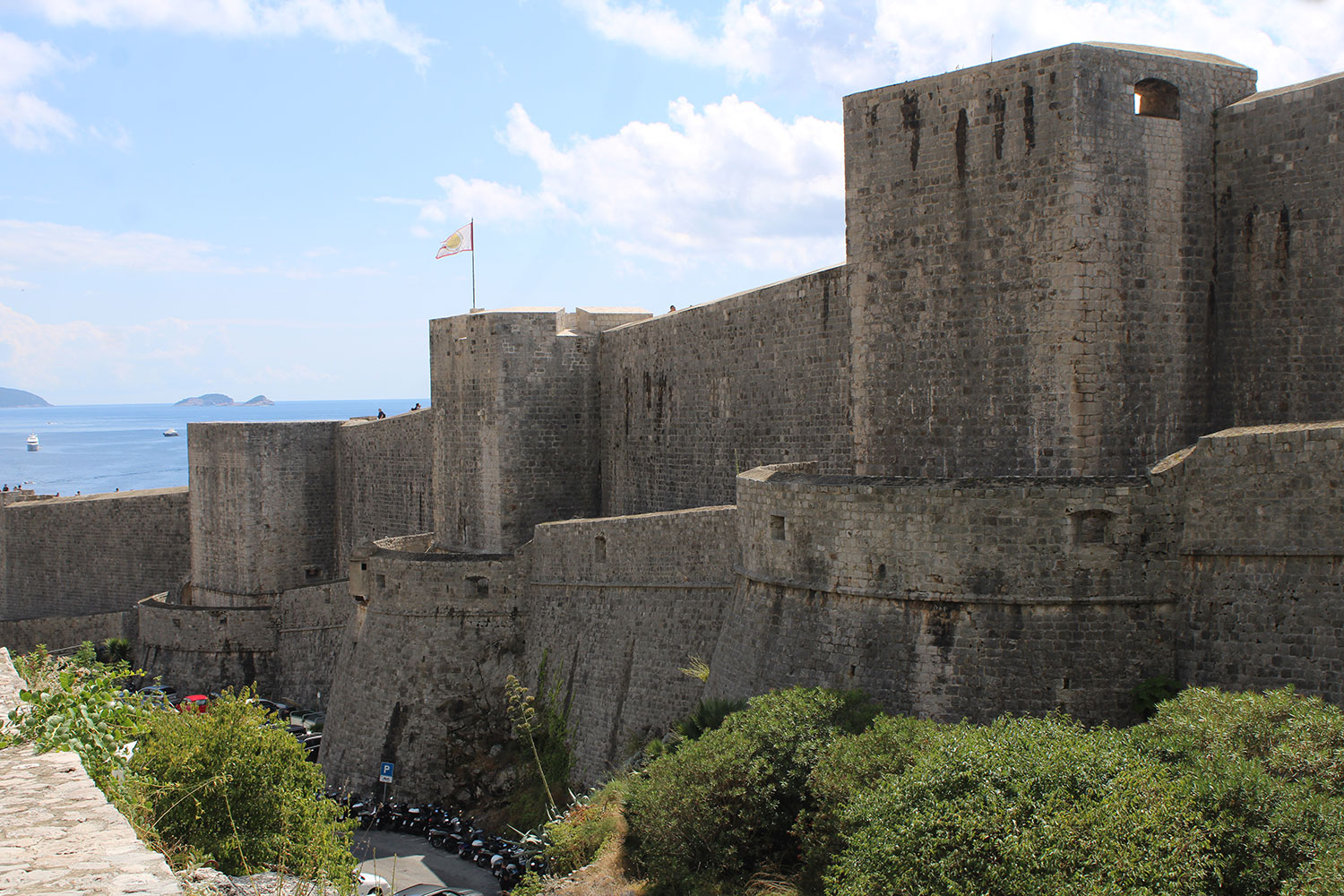 If you do plan to go sightseeing, I highly recommend getting a Dubrovnik Card. Even if you go to only two attractions, you'll probably be able to save some money from it. For reference, the city walls cost 200 kuna, and the Dubrovnik card costs at most 350 kuna – so it's a huge deal.
Dubrovnik is quite small and if you move fast, you can see it all in two days. One day if you just want to walk around. If you're a bit slower, you'll probably need 4 days at most.
However I don't really recommend that much time in Dubrovnik. It's definitely worth a visit but is incredibly crowded so even if it is immensely beautiful, the crowds will probably get to you at one point or another.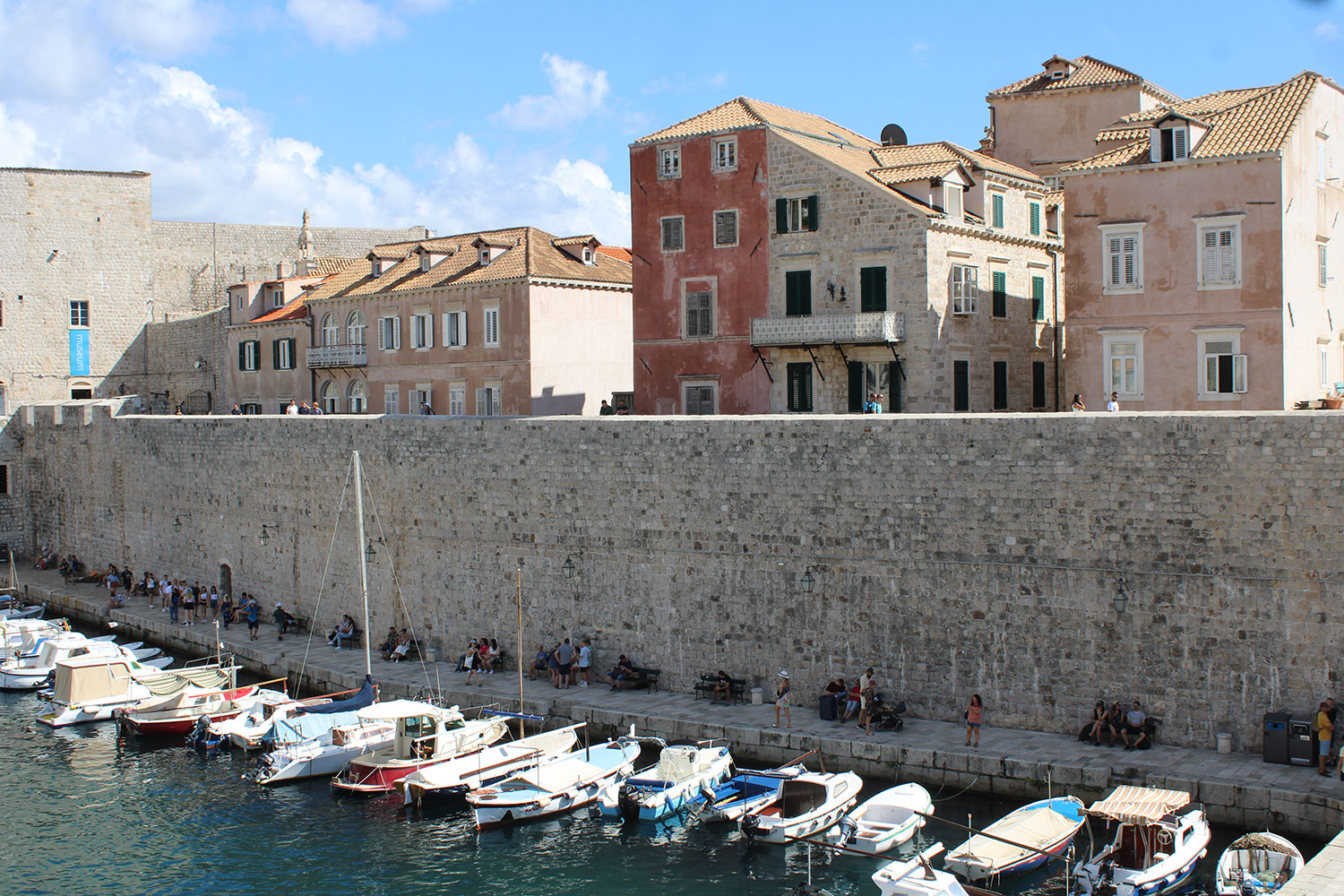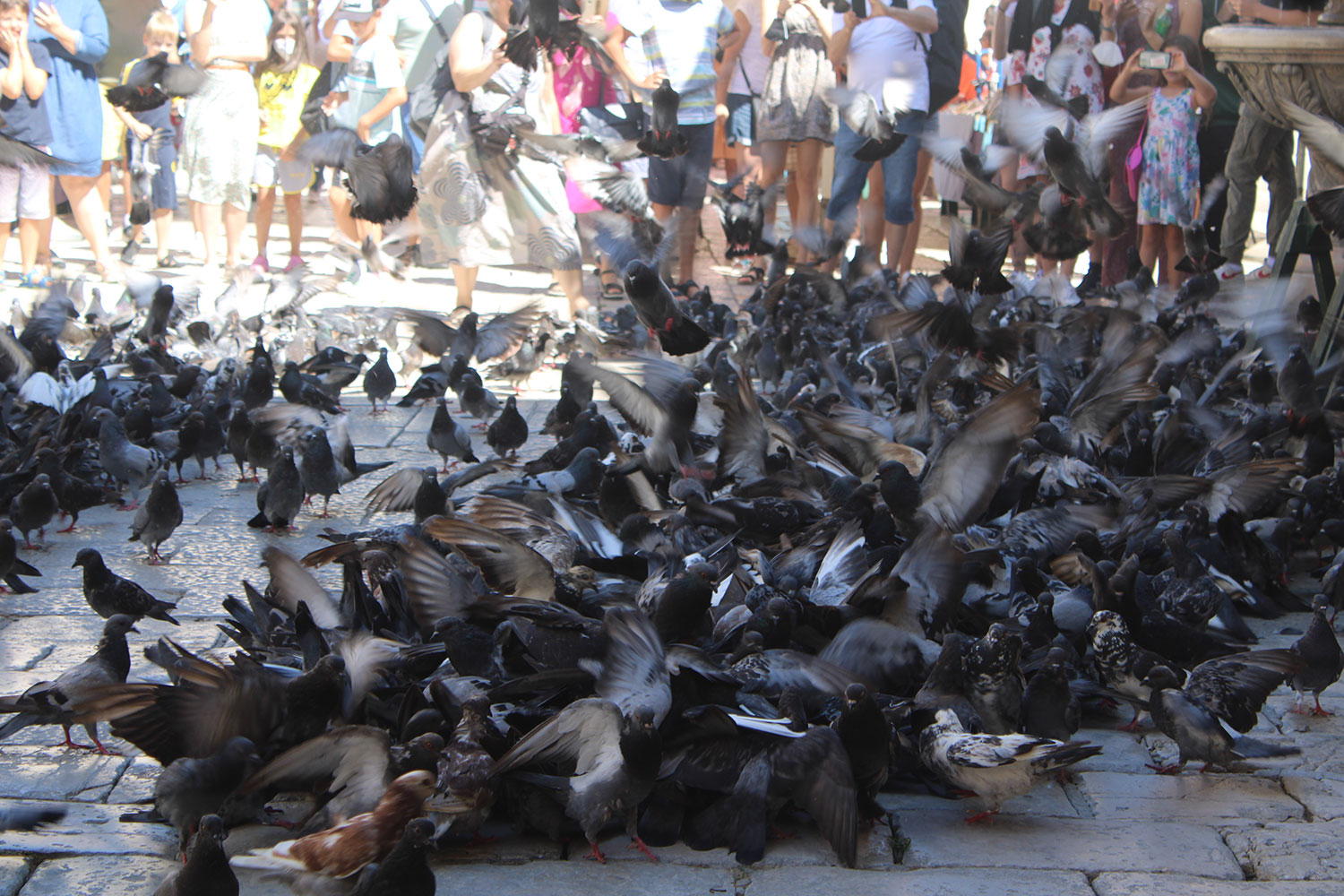 Some cool things I learned of on my trip included the feeding of the pigeons every day at noon in the Old Town Market. If you didn't think you needed to see hundreds of pigeons swarming over people to eat, think again! There's also a bar on a cliff that you can jump into called Buza Bar. Dubrovnik has some nice beaches so be sure to bring a swimsuit. I don't usually make restaurant recommendations but I loved Nishta Vegan Restaurant. Affordable vegan, or even vegetarian, is not super easy in Dubrovnik so this place was quite the find! Make sure to get a reservation.
Also be sure to note that Dubrovnik's port and bus station are away from the city! I wouldn't have expected this but the port and bus station are actually about an hour walk from the city. Of course, it's easy to catch a cab, but just keep it in mind so you can make enough time to get there. I stayed in the port area on my last night and it's really quite nice and has a decent amount of restaurants.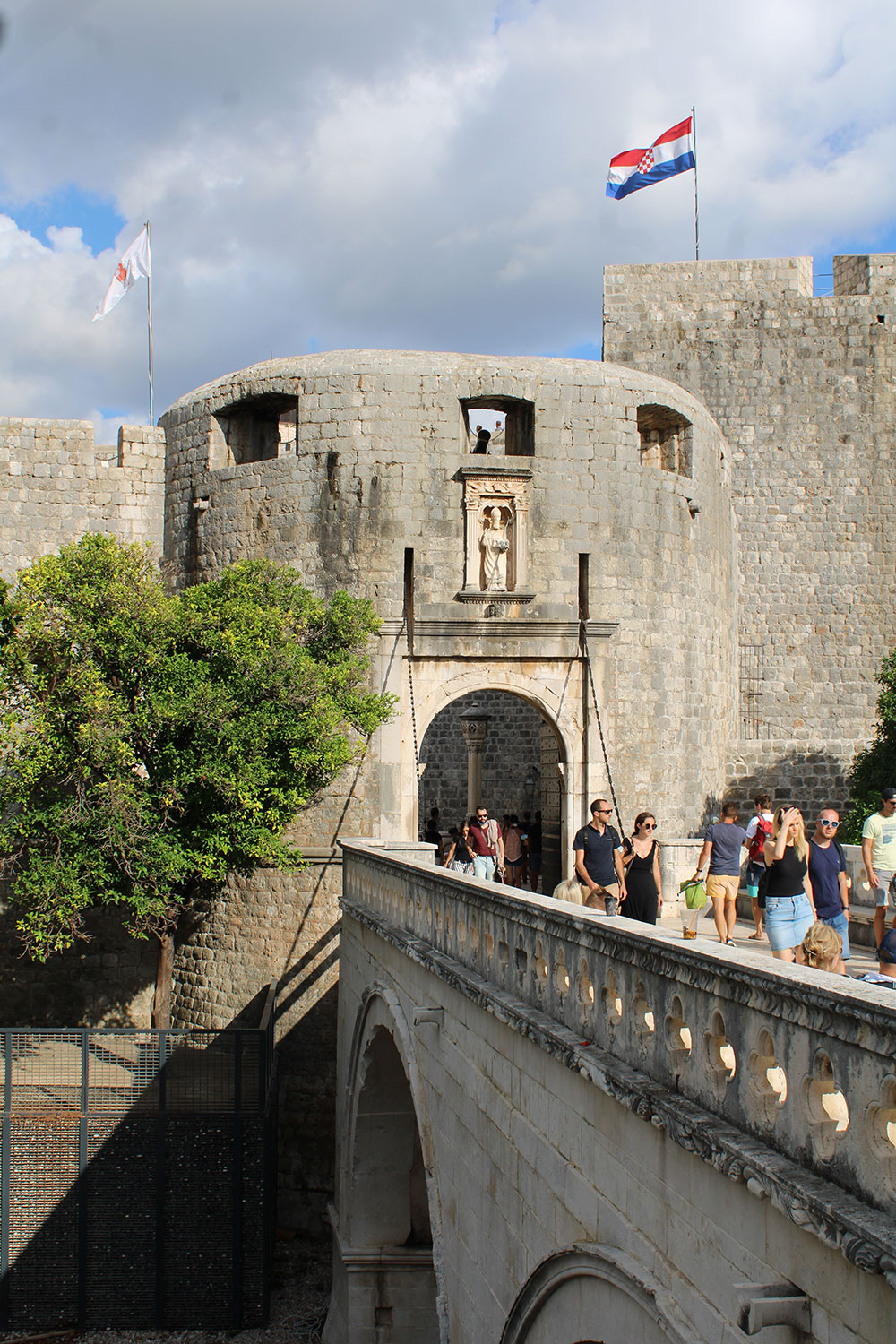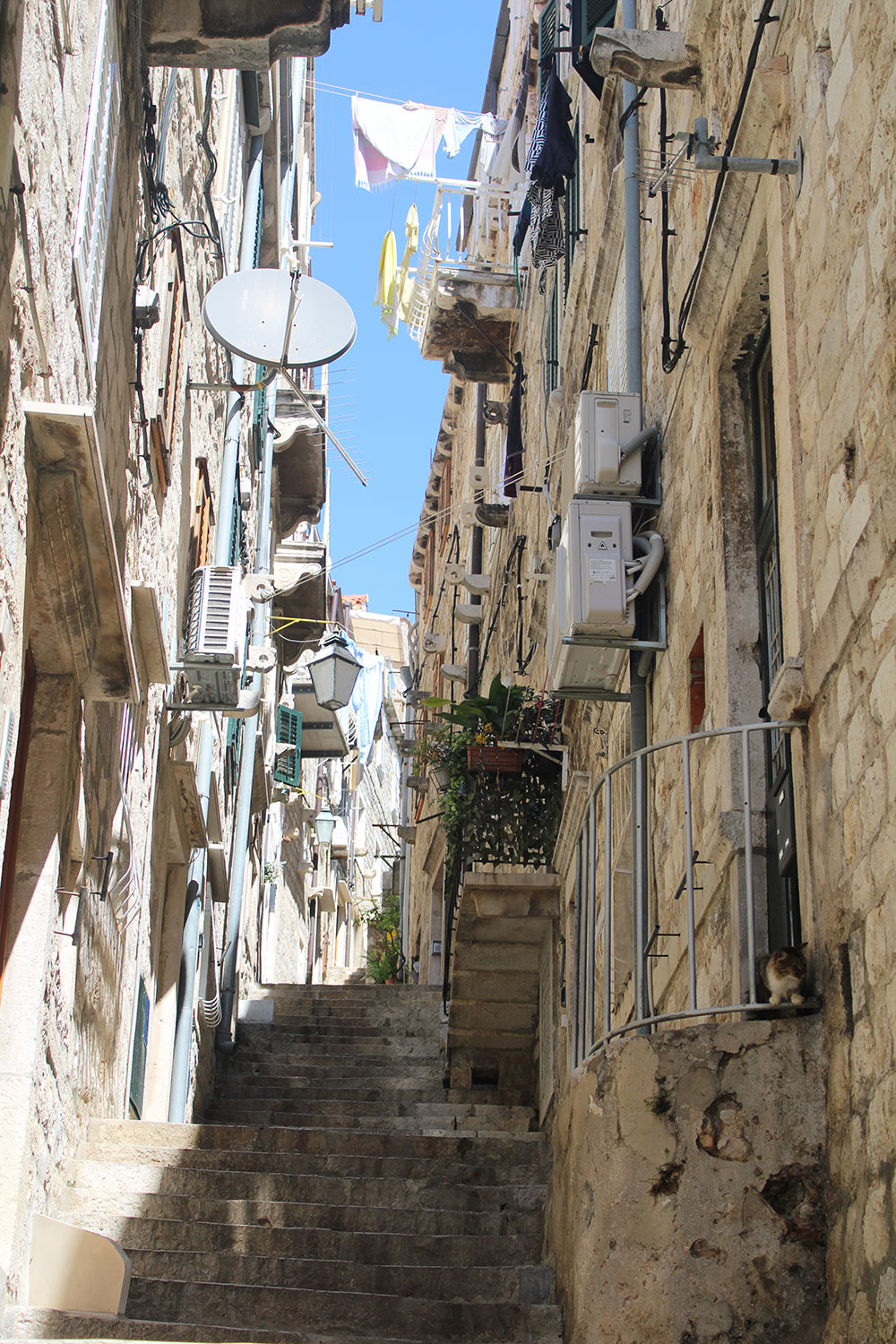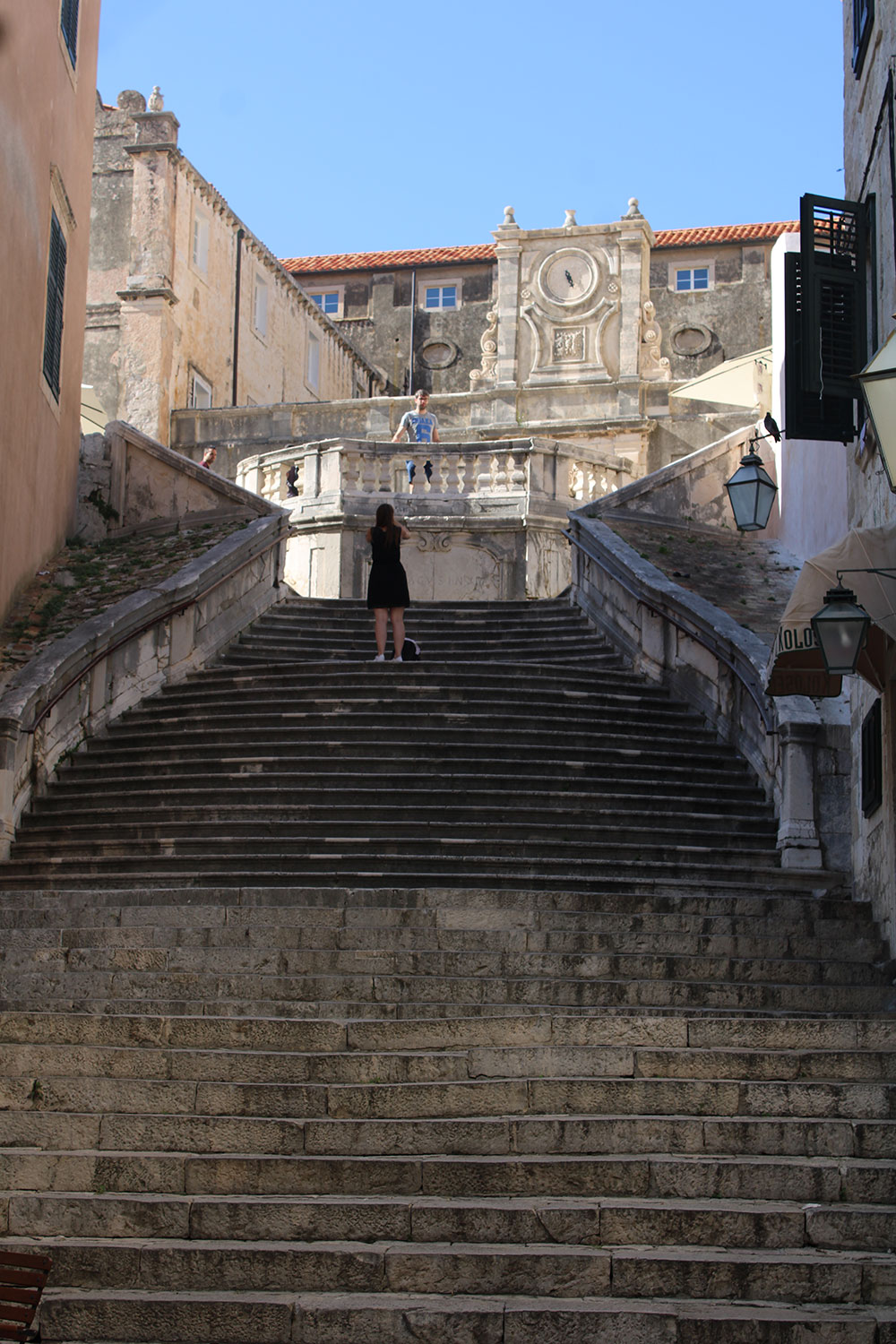 Unfortunately, there is a big downside to Dubrovnik: it's touristy AF. Not even in a Paris touristy way. I mean, it feels like an amusement park and definitely doesn't feel like an actual city. Everyone I met in Croatia said the same. It is also so crowded. I thought it was way too crowded when I was visiting in 2021 and many locals told me that it's usually about 3 times as crowded! Dubrovnik is very beautiful. I cannot imagine or recommend skipping it because of its history and how well preserved it is. But is it somewhere I'd like to live or even spend an extended period of time in? Definitely not.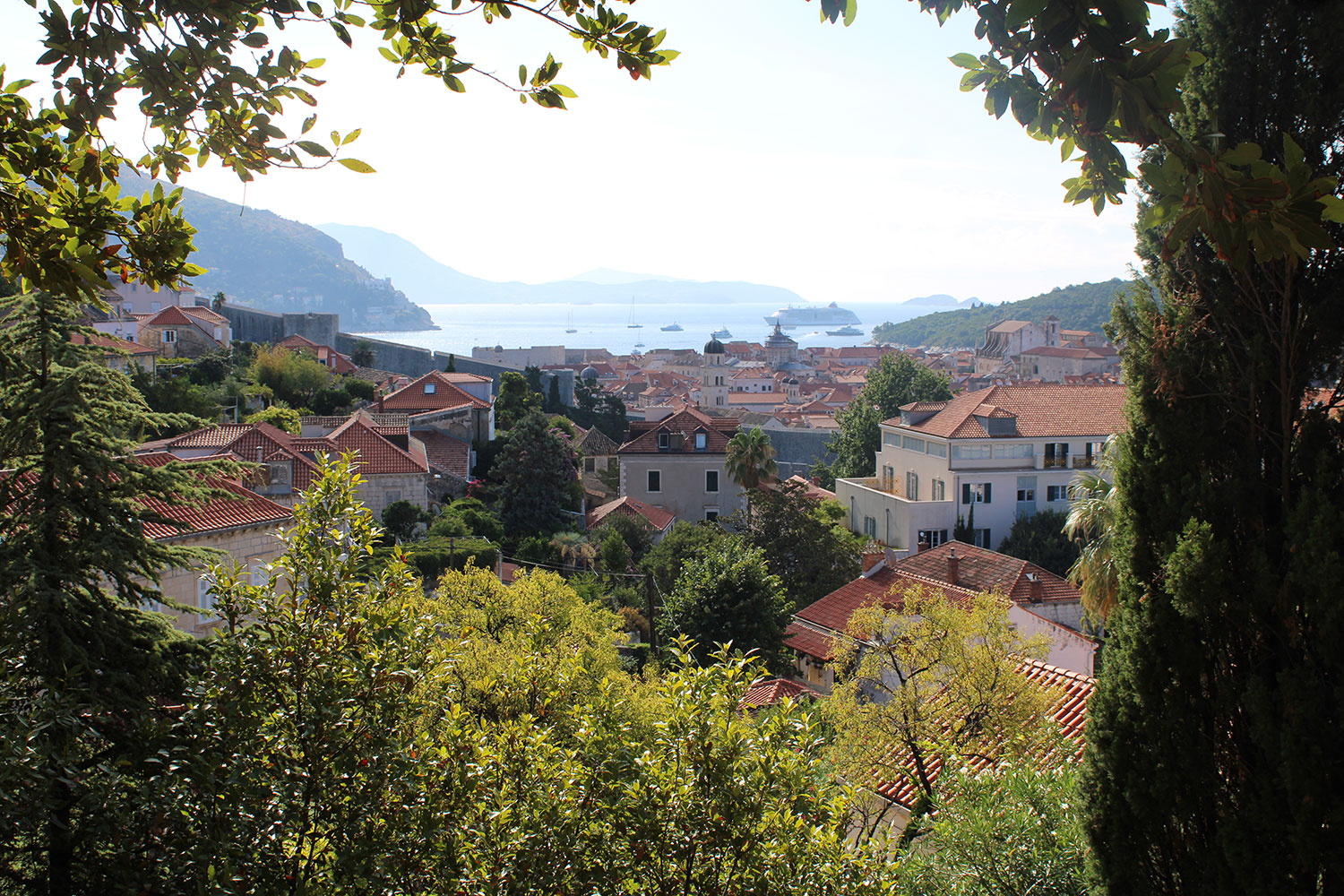 Like many cities now, Dubrovnik is also suffering from gentrification and issues with locals being pushed outside the city walls. Dubrovnik wasn't such a hot spot before GoT so you can imagine that this tourism boom has been super sudden and rapid. So when you visit, be sure to not book a private AirBNB because those stays could be used to house locals. I stayed outside the city walls and it was absolutely gorgeous. It felt much more like an actual place to live than the walled city of Dubrovnik. I definitely recommend the same for anyone else who plans on visiting.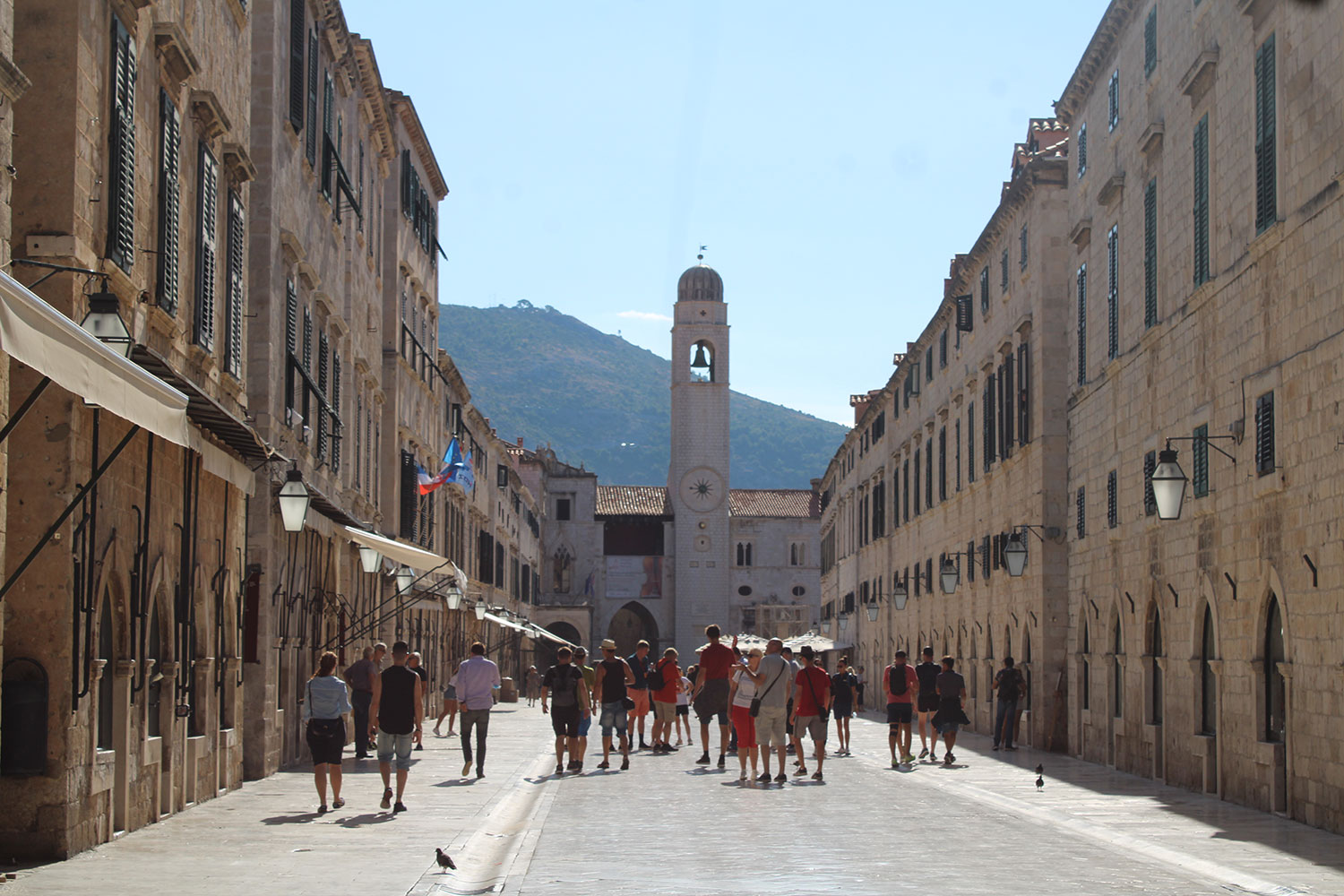 Overall, I'm glad I got to see Dubrovnik. It's amazing and there's a lot to love about it.
Have you ever been to Dubrovnik? How did you find it?
Pin This for Later
Please note that this post may contain affiliate links. These are at no additional cost to you but I receive a commission if you make a purchase through the link, and the commission helps me run my blog. Thanks for your support!
Tags:
croatia
,
dalmatia
,
dubrovnik
,
europe
Sharing is Caring
Want to support me?
Buy me a Coffee