Exploring Medieval Toledo, Spain: Things to Do & Travel Guide
Originally published on Friday, September 9, 2022
Toledo has always been very high on my bucket list. I was incredibly excited to visit Toledo as a day trip from Madrid but quickly cancelled my day trip to Segovia and replaced it with a second day in Toledo. I absolutely loved this place.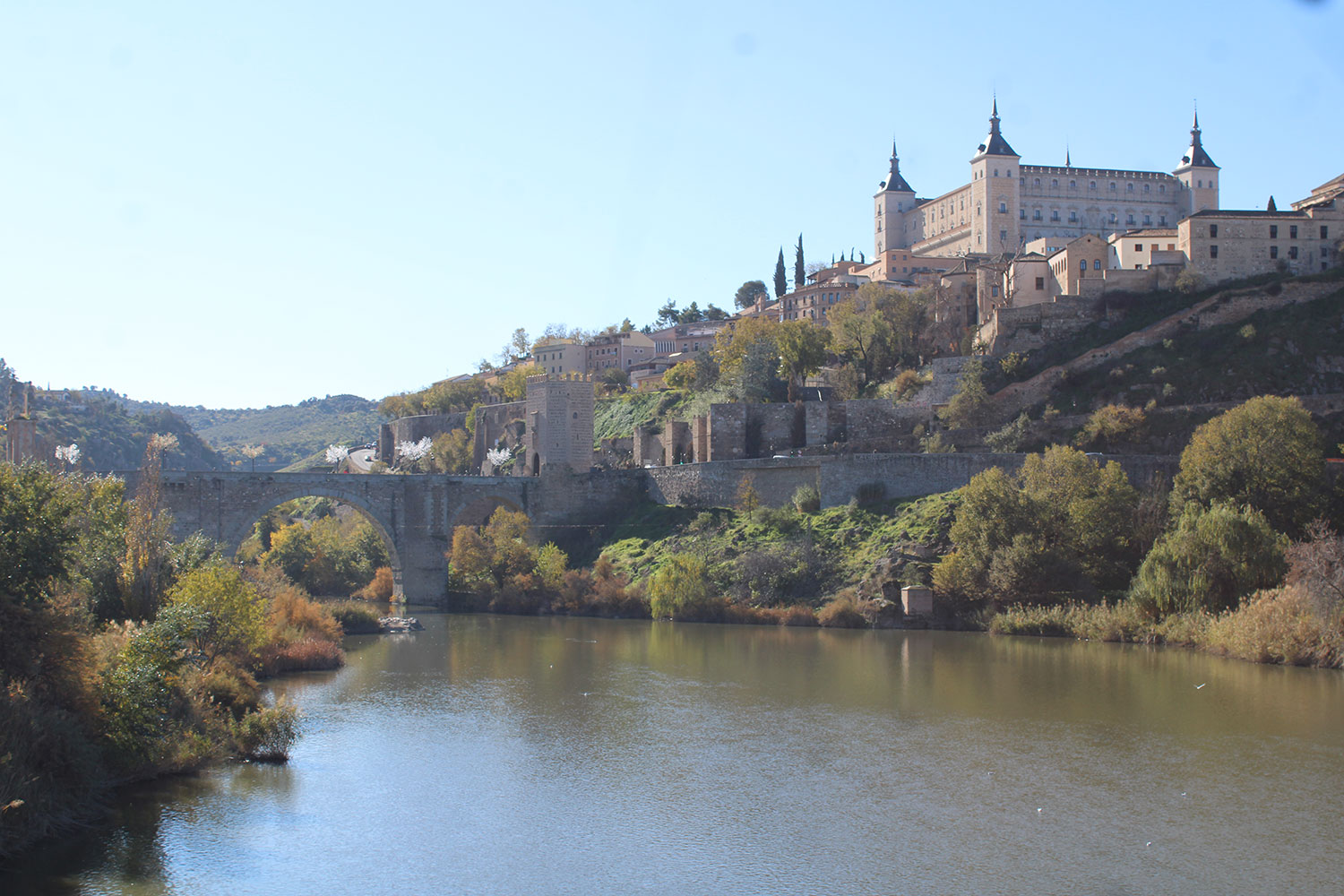 Some of Toledo, Spain's History
Toledo is a small place steeped in rich history. It's been inhabited since before the Roman times by Celtic tribes, and was then conquered and became a Roman town. In the 6th-7th centuries, the Visigoths captured Toledo and used it as the center of political activity, participating in what are known as the "Councils of Toledo." When the Arabs conquered Toledo, power shifted to Cordoba, but Toledo would become its own small kingdom from 1031-1085.
The Castilians took Toledo in 1085 and it served intermittently as their capital for the next five hundred years. The city thrived in medieval times and was known especially for their steel swords, which is still a large part of their appeal today. In The Princess Bride, Inigo Montoya's father is a sword maker from Toledo. Swords for famous movies like Harry Potter and Game of the Thrones come from Toledo, too. However, that's only part of Toledo's past that's survived. The capital changed to Madrid under King Philip V in 1561, and that was finally the decline of Toledo.
Though the city did not thrive as it once did, its stunning architecture and history has survived the test of time and it remains one of the most amazing places to visit in Spain today. It's also a UNESCO World Heritage Site.
Things to Do in Toledo, Spain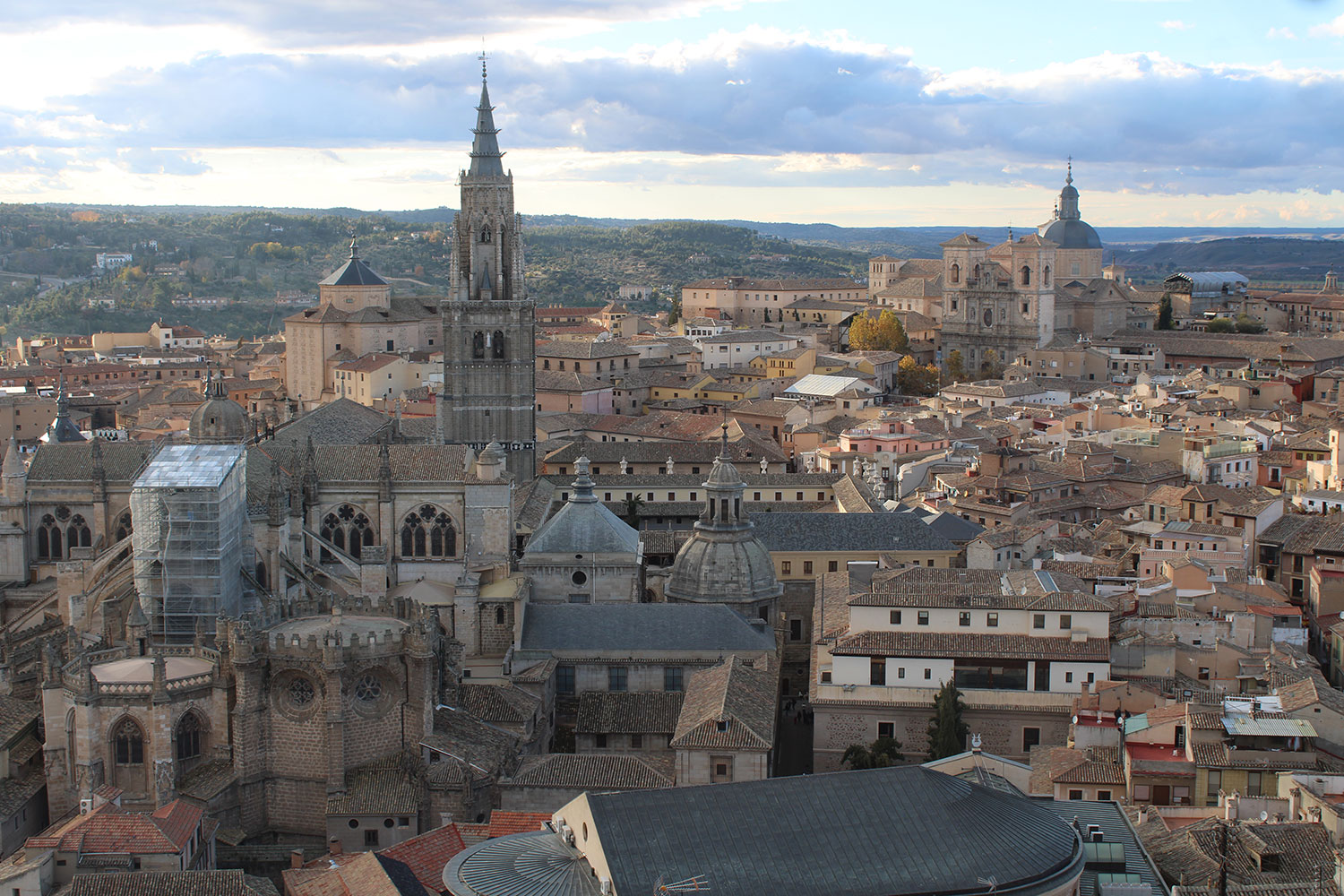 Though Toledo's history has not been peaceful, it's known today for having housed Christians, Jews, and Muslims, and all three cultures are represented historically today. The number of places of worship in Toledo is quite high and can be a bit overwhelming. The most prominent of Toledo's religious sites is Toledo Cathedral. The monastery San Juan de los Reyes is absolutely stunning and one you need to put on your Toledo list. The sculpting is amazing. The Church of San Roman is also beautiful but more so for its frescoes. It also houses a museum of the Visigoths but everything is in Spanish. However, the church alone is enough to put San Roman on your list. Other Christian sites include Iglesia de San Ildefonso and Iglesia de Santiago del Arrabal. Some more sites that have El Greco paintings are below.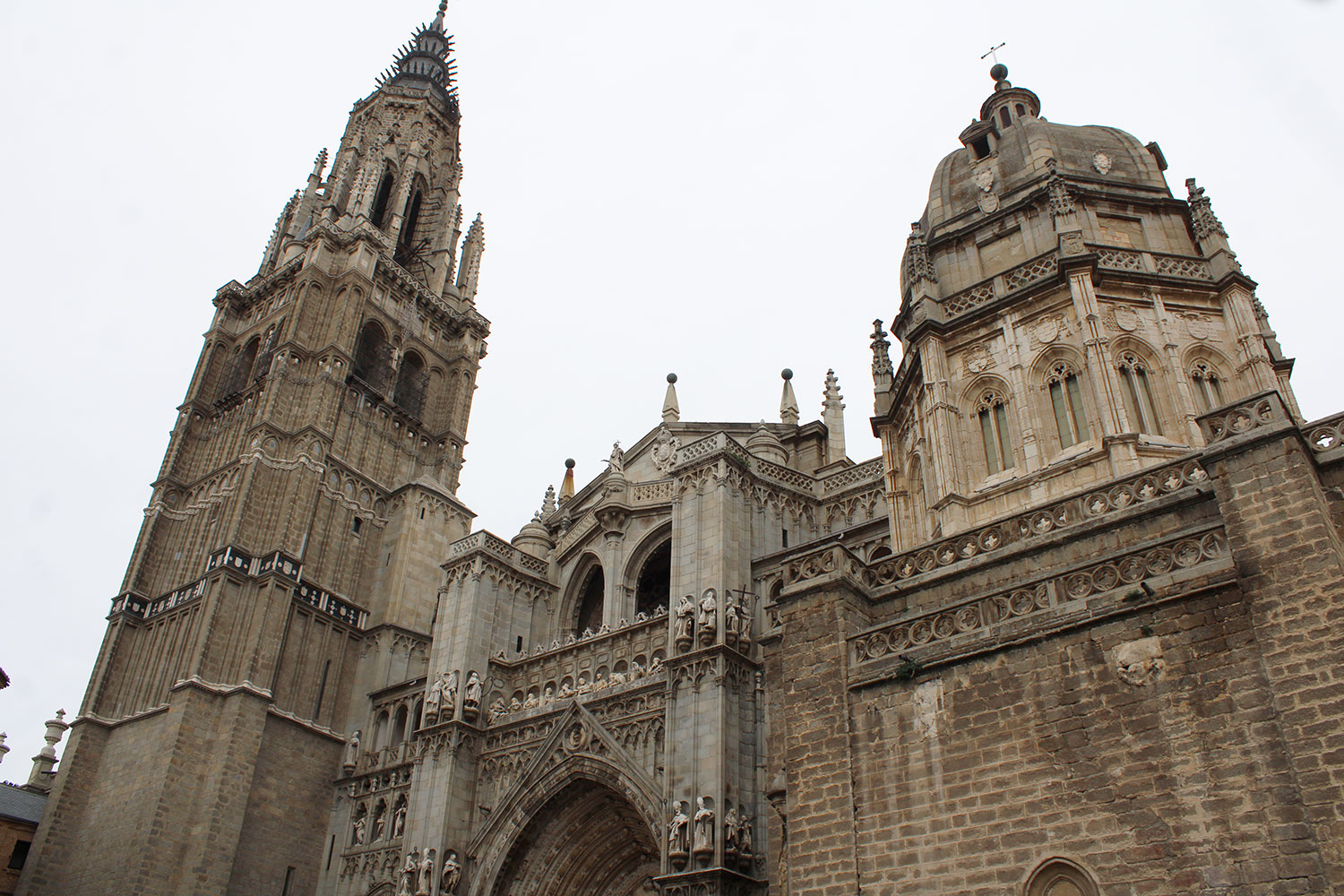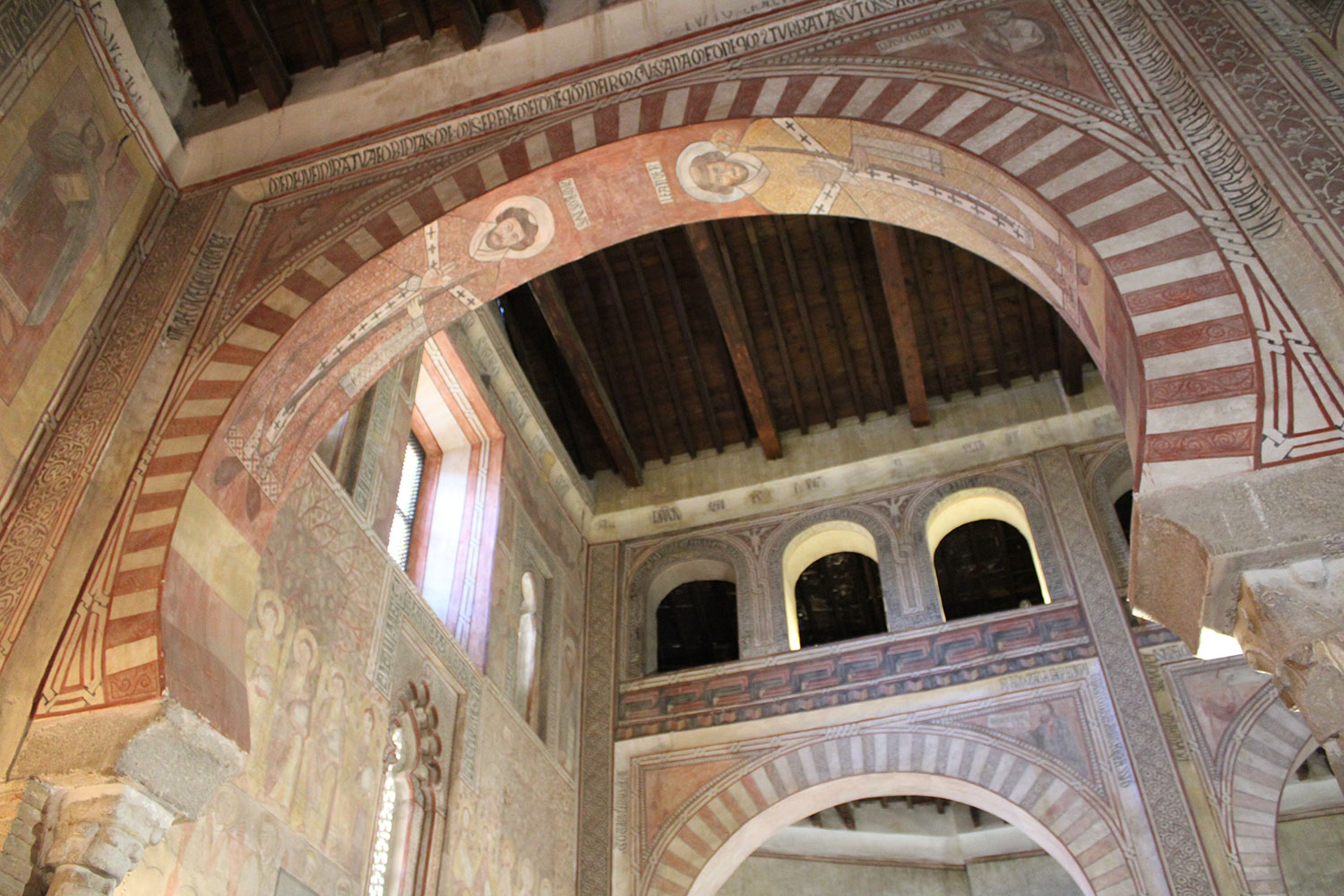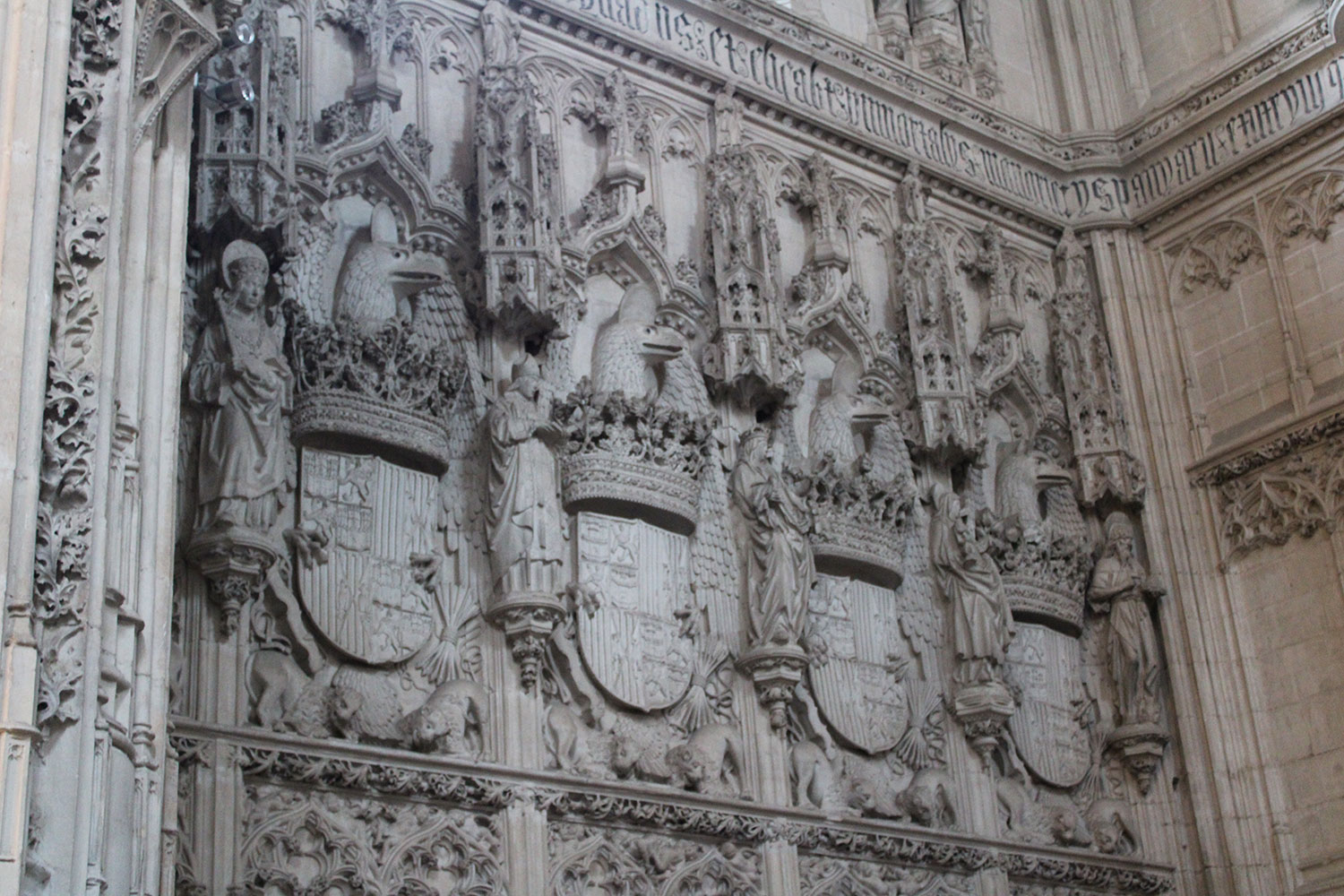 I also recommend visiting the beautiful Synagogue of El Transito. The detailed sculpting and woodwork inside is absolutely stunning, and there's also a small museum on Toledo's Jewish history. You can also visit Synagogue of Santa Maria la Blanca and the Mezquita de Cristo de la Luz. These are only some of the most popular places of worship to visit in Toledo.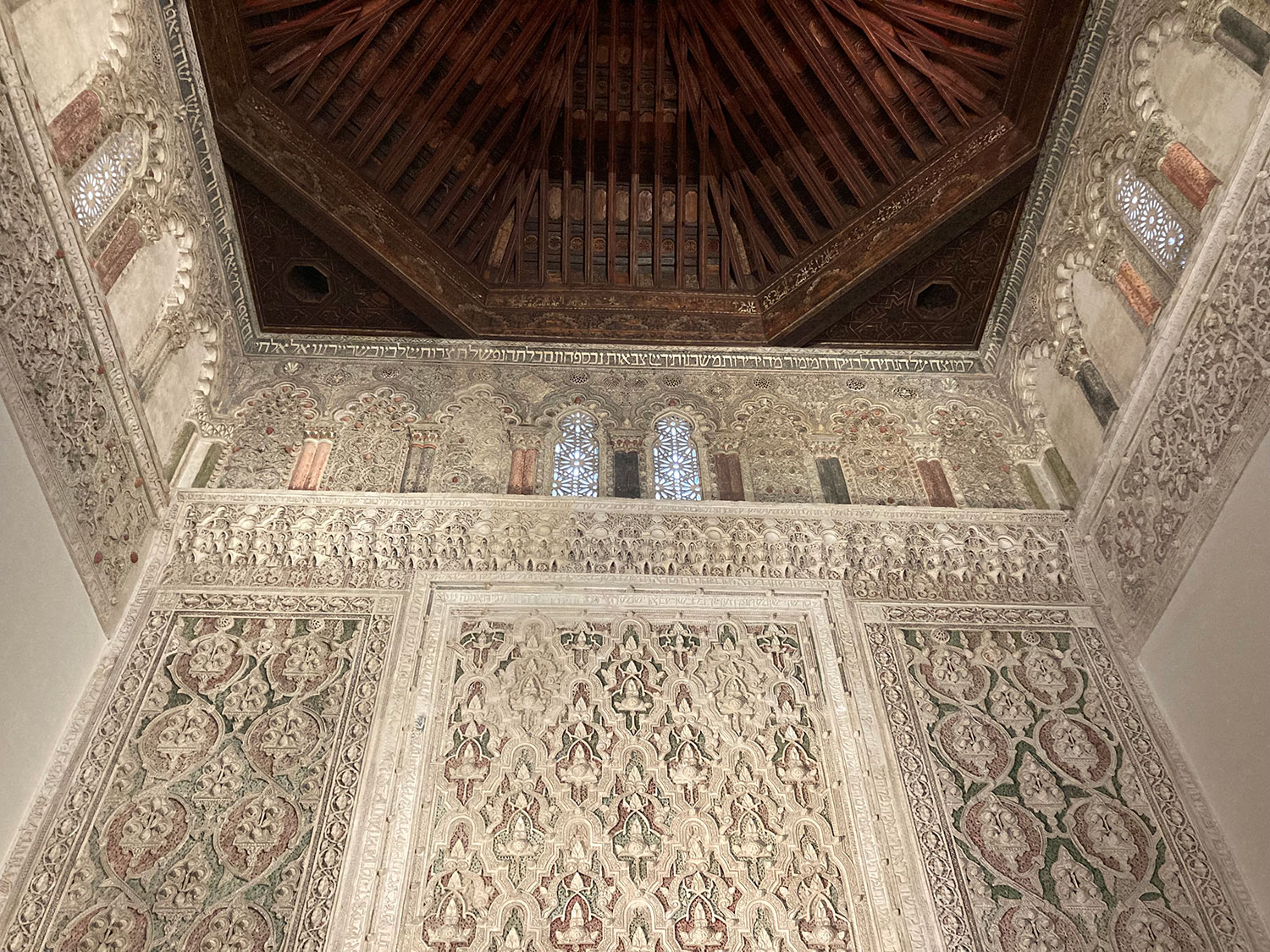 If you've studied art history then you've probably heard of the painter El Greco. He moved to Toledo in 1577 and his works there are amongst his most famous. His fame there is part of the reason he made Toledo his permanent home, living there until he died in 1614. You can see one of his works, The Burial of the Count of Orgaz, in Iglesia de Santo Tome. The church itself is also cute but the painting is very much a highlight. The place I recommend visiting most is the Church of Santo Domingo. Pictures were not allowed but many of El Greco's commissions are in this church, including his famous Assumption of the Virgin. Not only do you get to see many of his original paintings but you can see El Greco himself! He's buried in the crypt of Santo Domingo and there's a glass floor to see his coffin. It's very cool and creepy. The rest of the church also has amazing artworks and architectural detail (there's a doorway in the back you'll need to go through to really be amazed). The very back room also has a variety of relics. It's absolutely worth a stop.
Of course, the other place fans should visit is the Museo del Greco, which hosts a collection of his religious portraits. The garden and house that homes the museum are also quite gorgeous.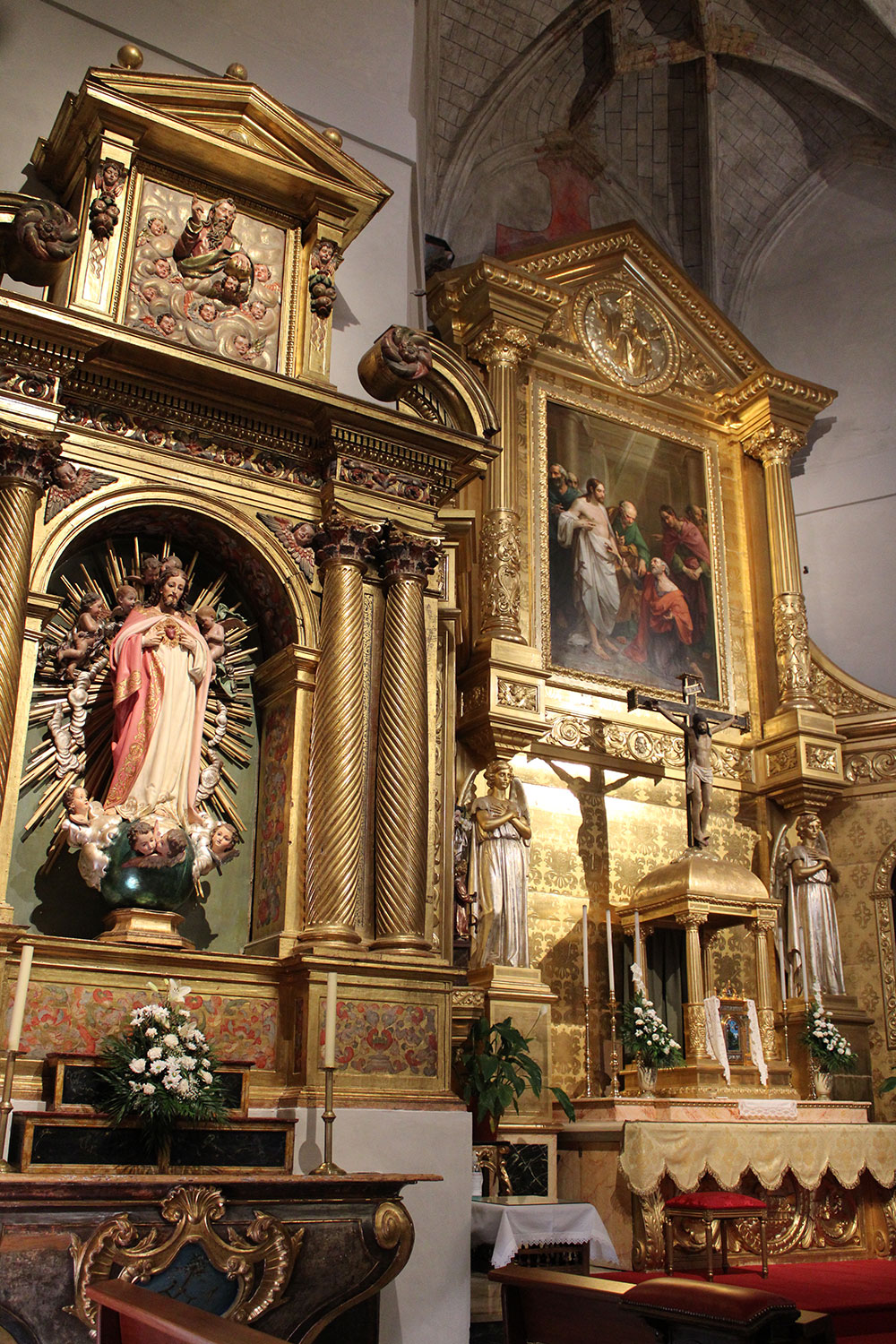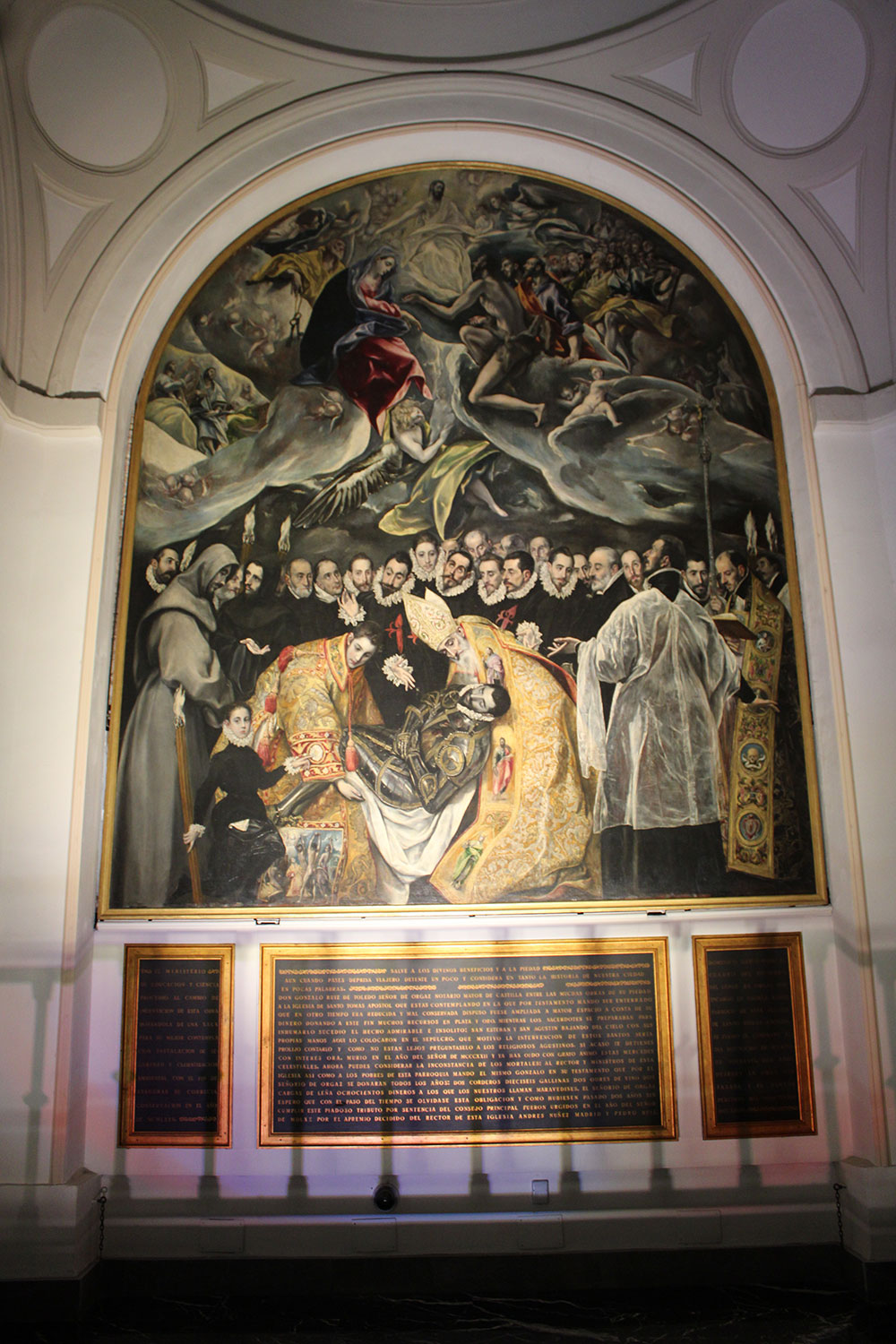 One of the city's most prominent landmarks is another must-see: the Alcazar de Toledo. The Alcazar was an Arab palace before being converted to a Castillian palace and burning down. The building today is unfortunately not as magnificent as it once was and houses a military museum. However, it is very worth going to the cafe at the top of the building. You enter to the side opposite the museum, go to the top floor, and the cafe there has beautiful, sweeping views of Toledo. No purchase necessary to enter. It's absolutely one of the best places to see in Toledo and it's free!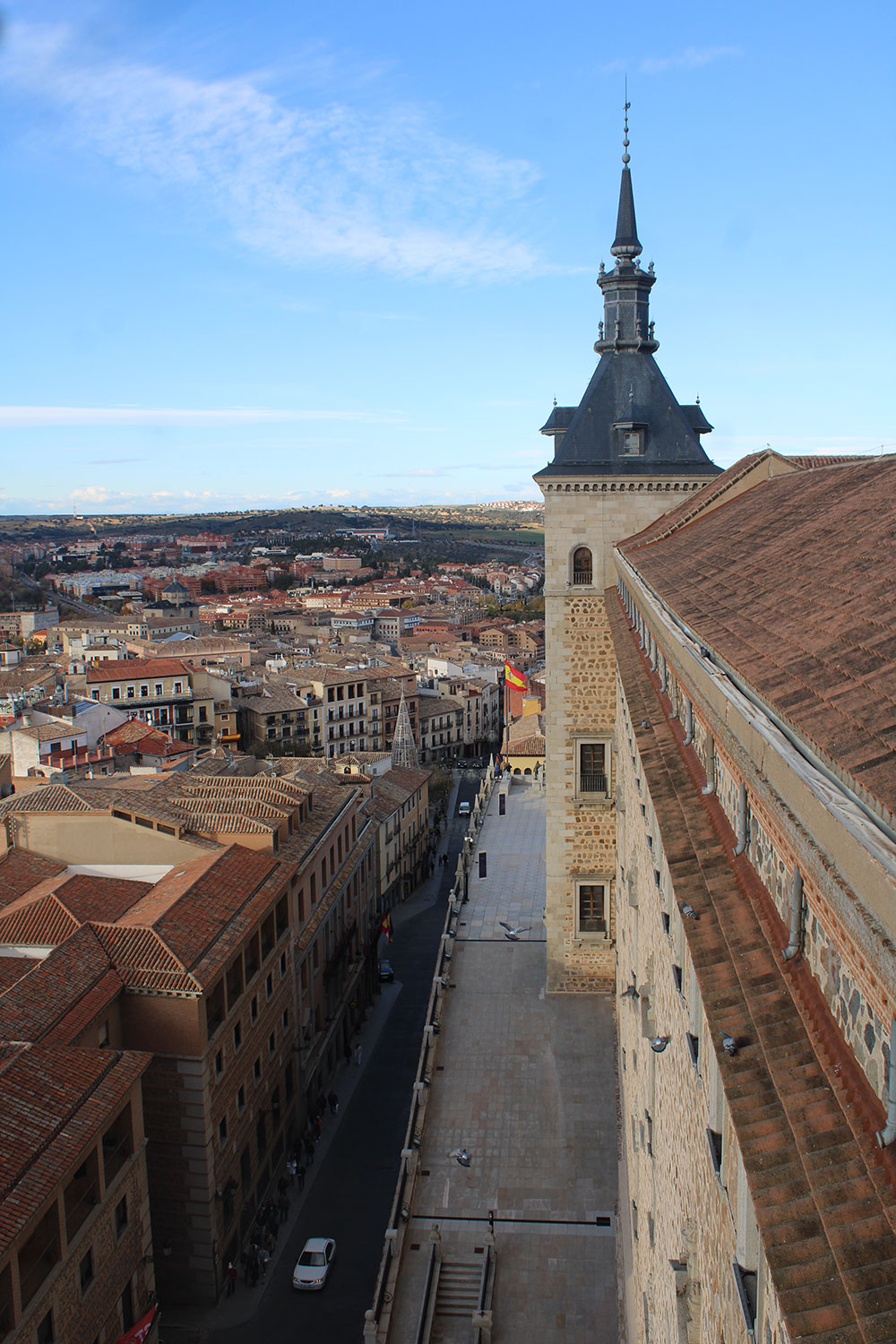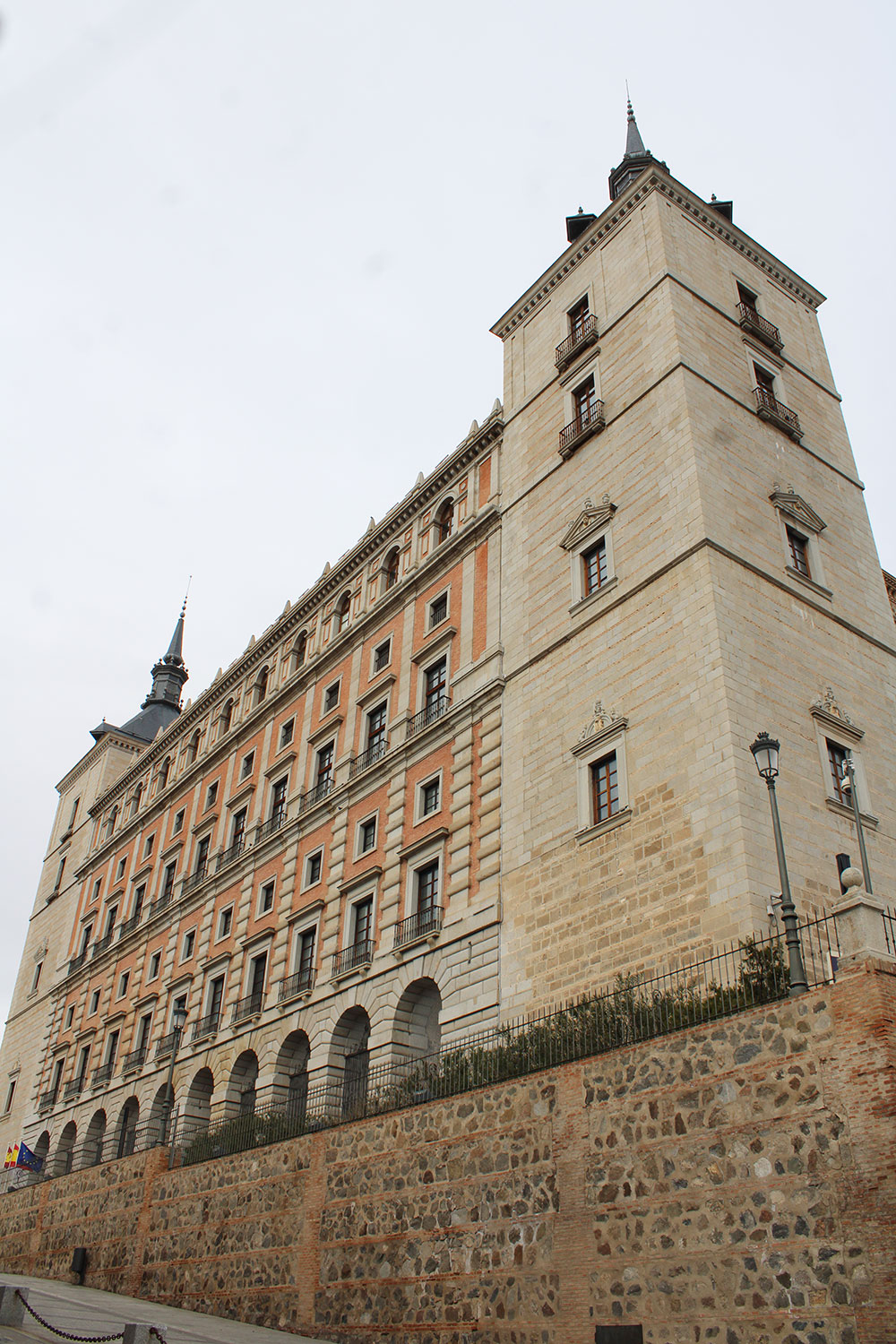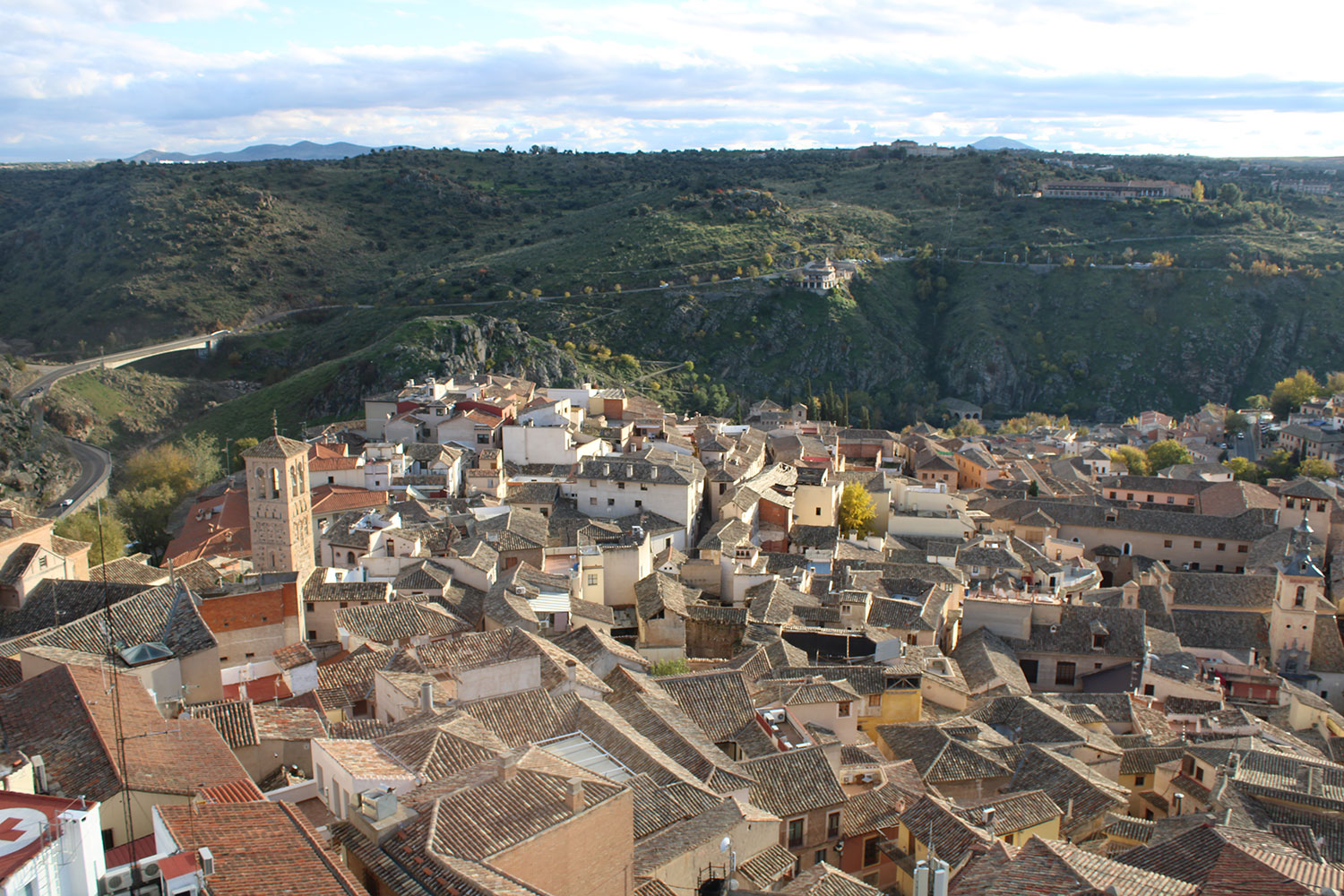 There are so many incredible places to see when you're sightseeing in Toledo. There are many marvelous gates, such as the Puerta del Sol and Puerta de Bisagra, as well as bridges such as the Puente de San Martin and Punete de Alcantara. You should also stop in the Jewish Quarter and have a look there. One of the absolute best things to do in Toledo is walk along its many streets and take in the atmosphere of hundreds and even thousands of years prior. It's like an open-air museum.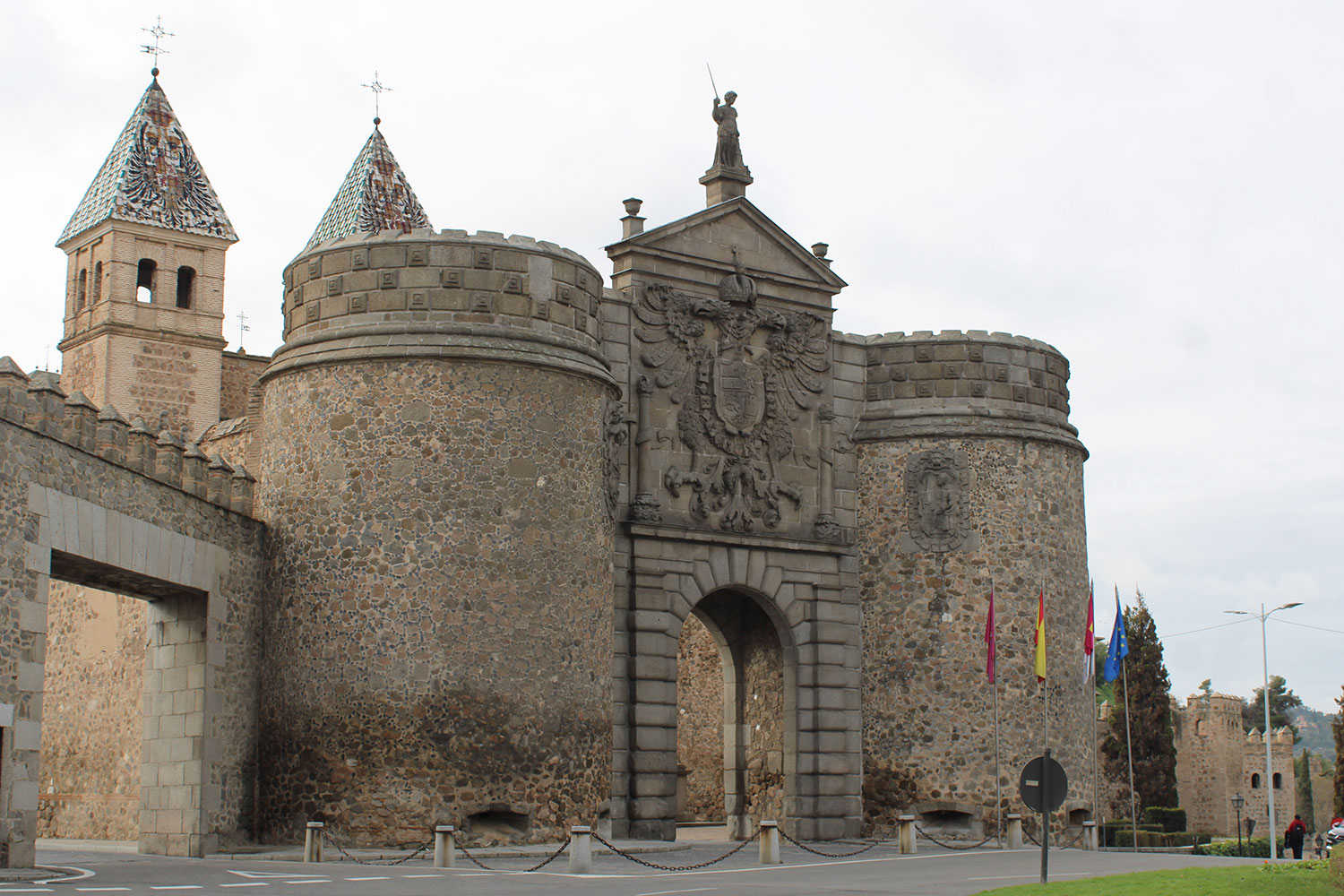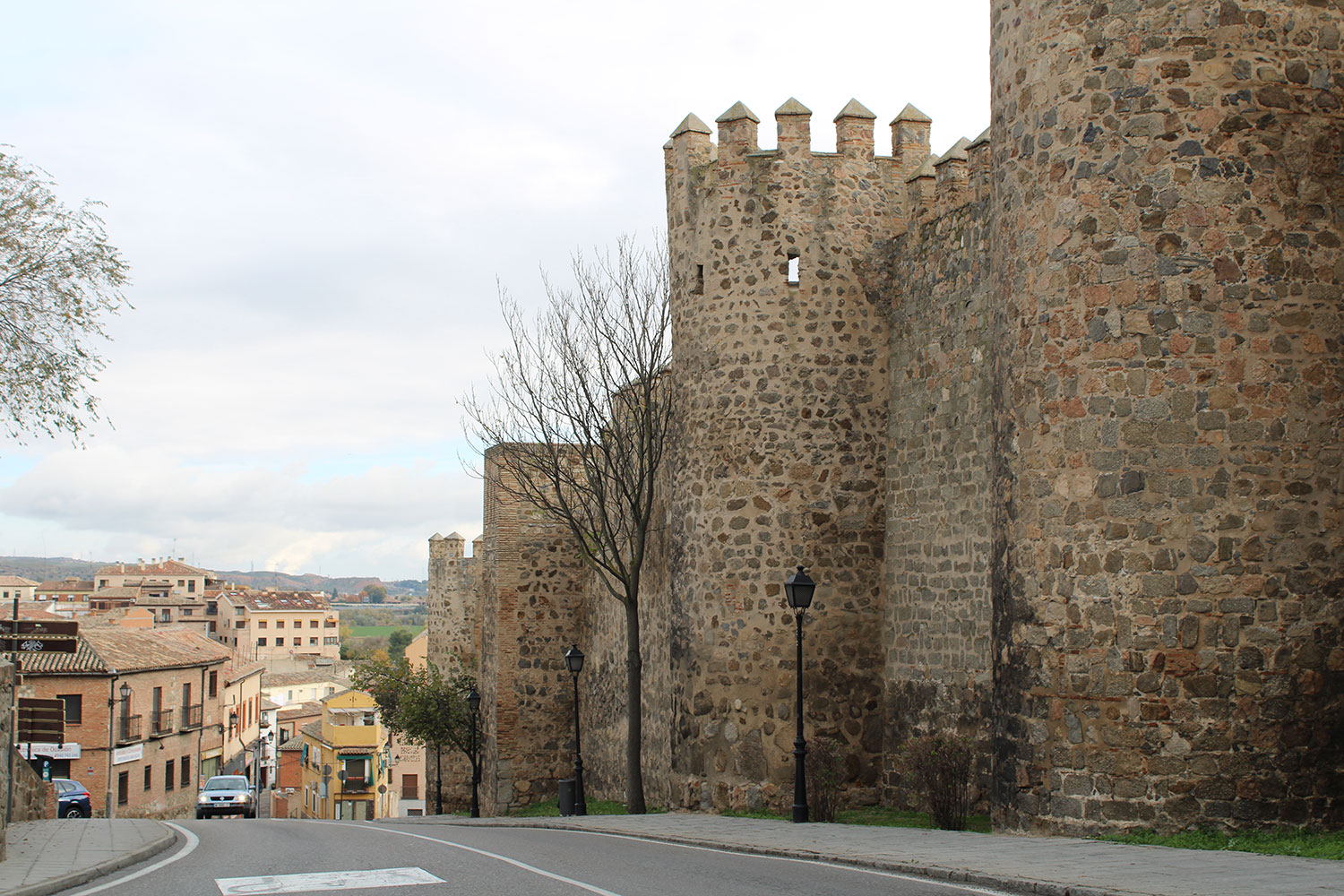 I've mentioned some highlights but there are still a lot of places and hidden gems I didn't discover in Toledo. I spent two half-days there and got to see a lot but it still wasn't enough. Toledo can be "seen" in a day trip from Madrid but if you have more time, it's definitely worth staying in and exploring more. Never was I disappointed in this city.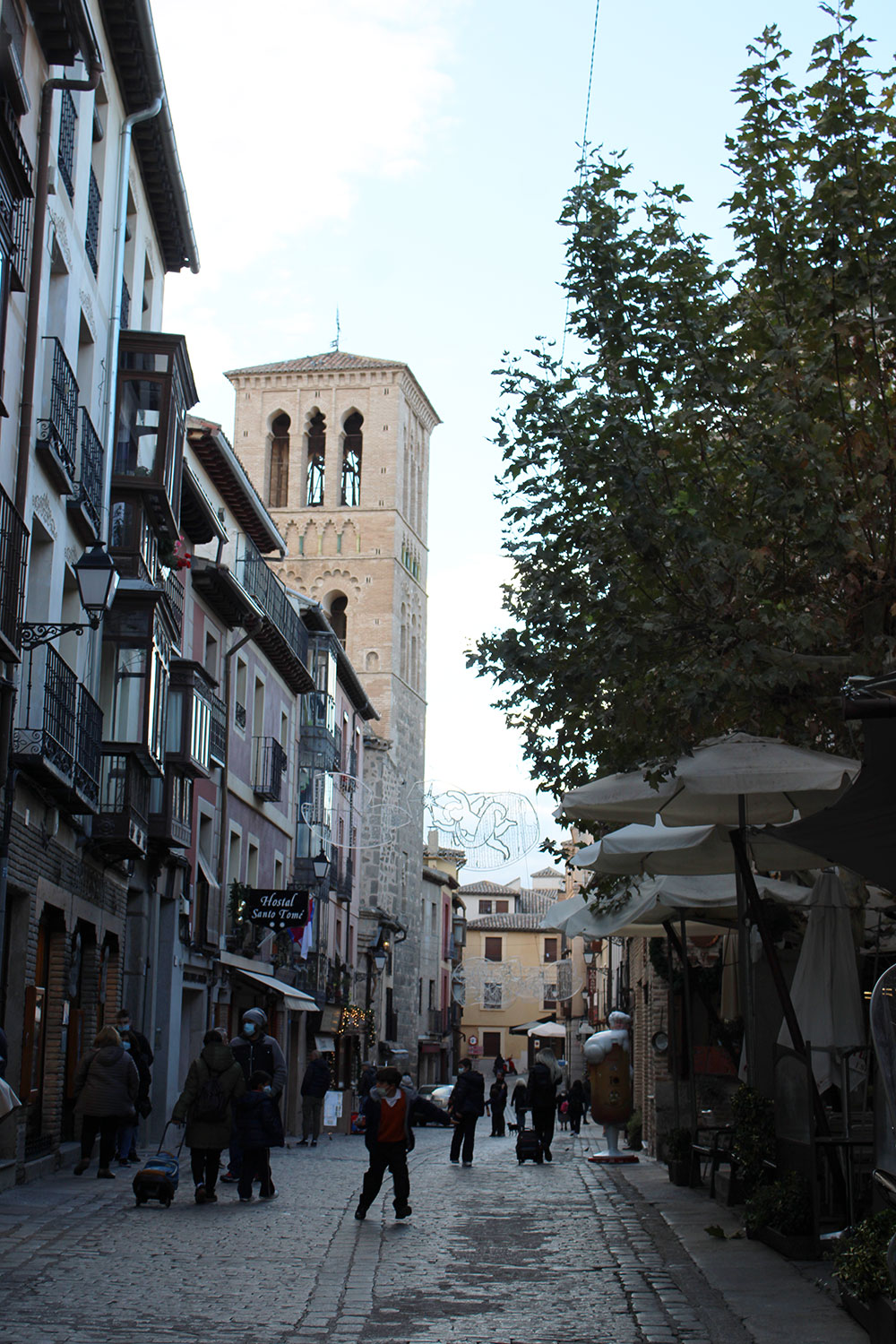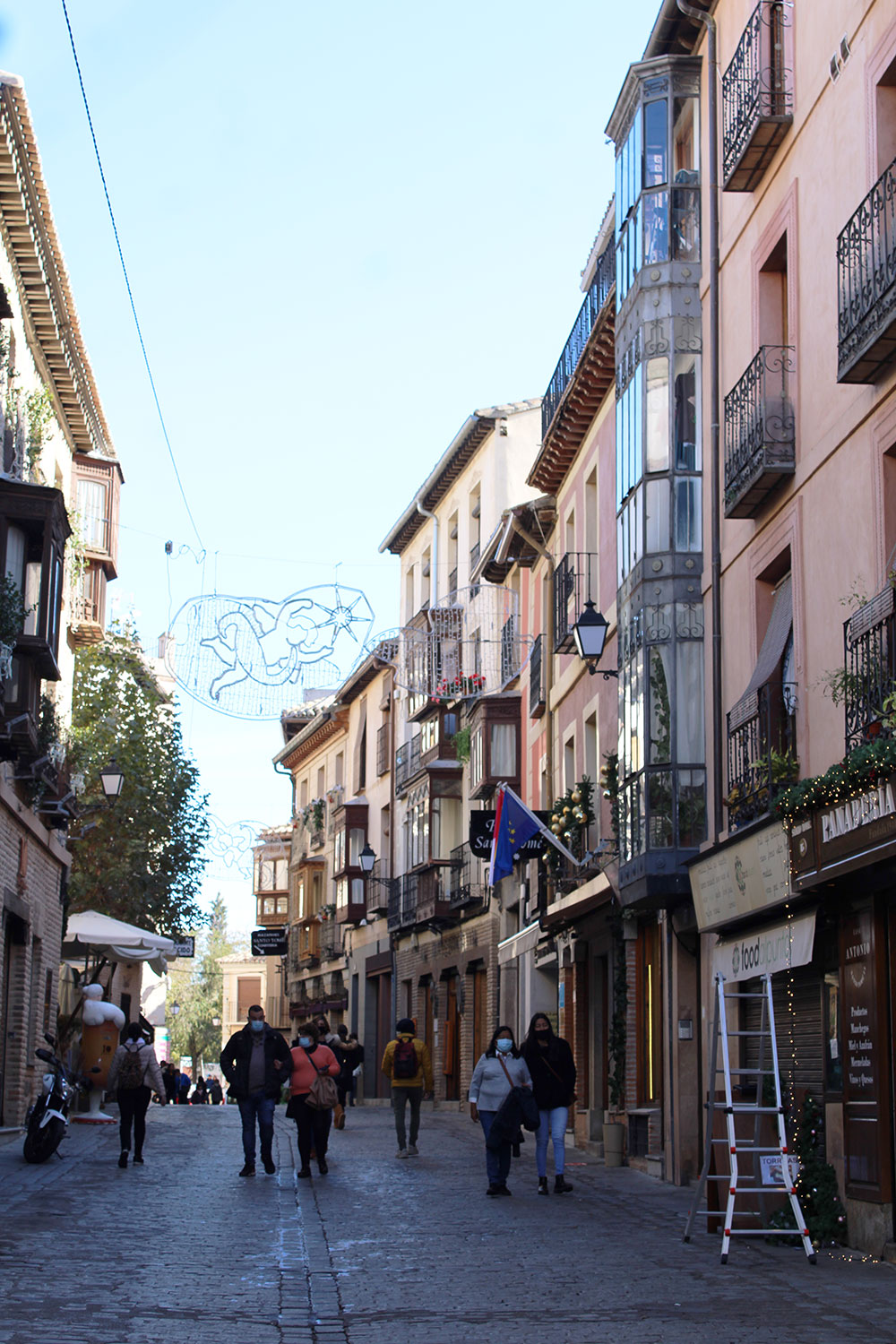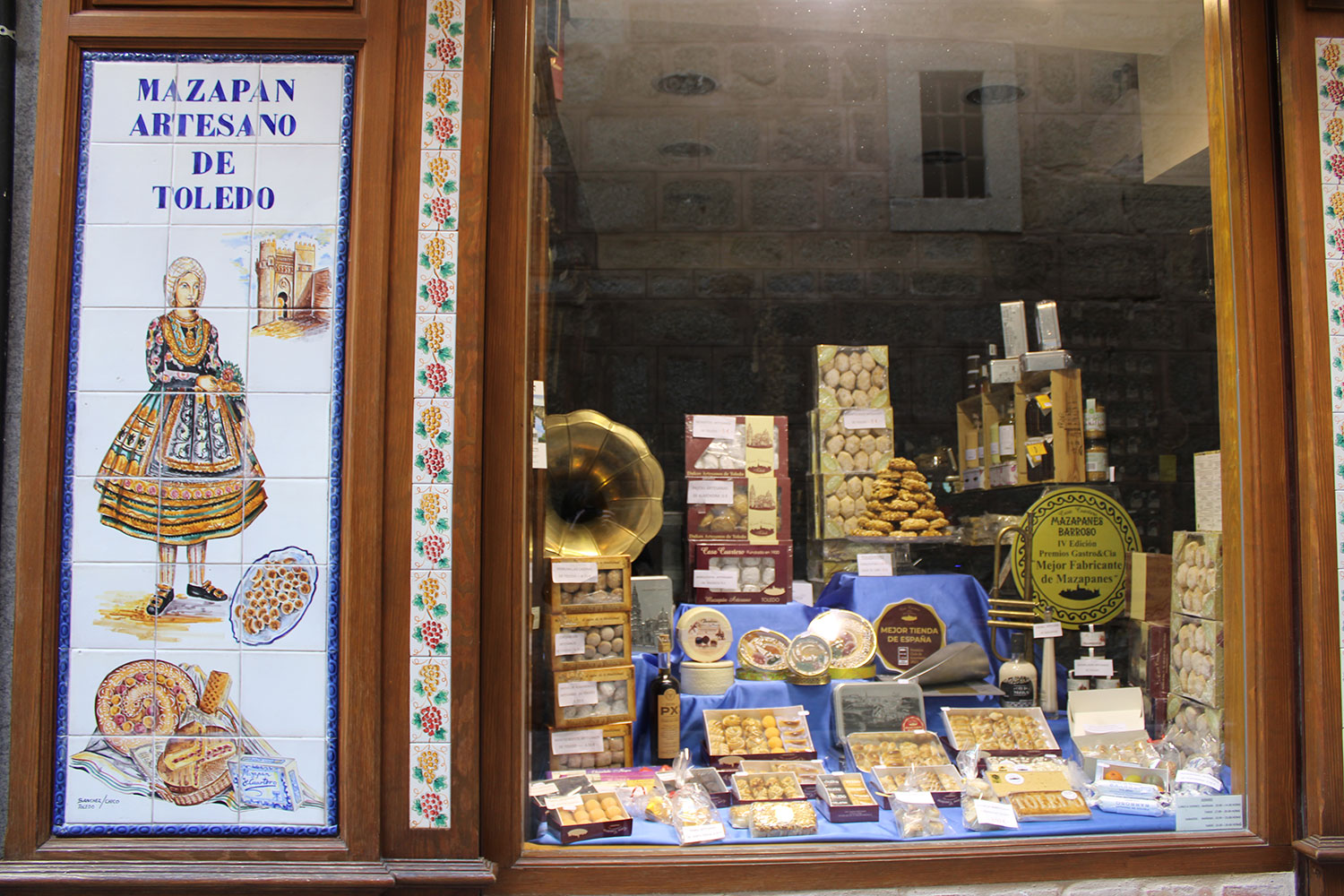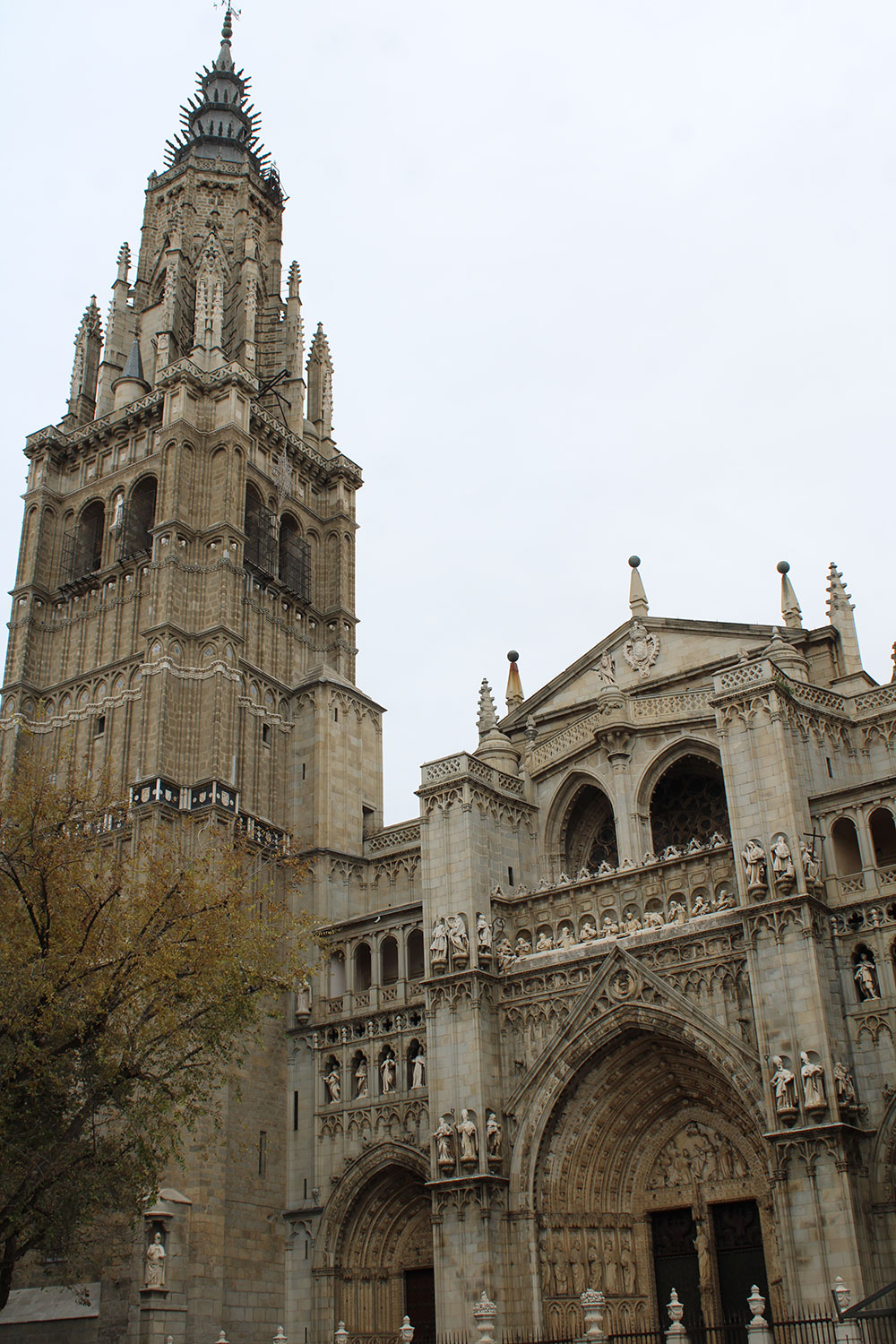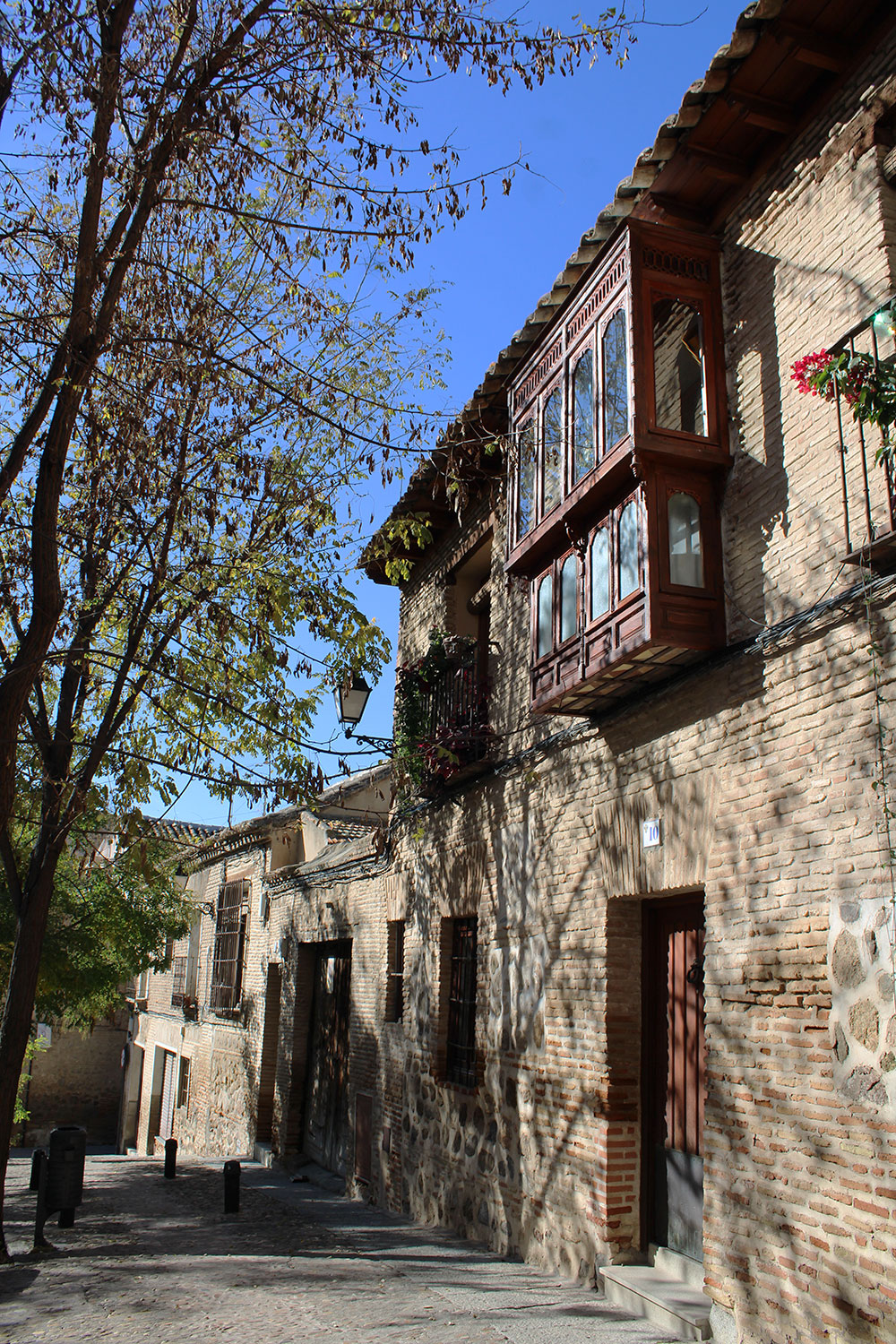 The walled city itself is quite touristy with an abundance of souvenir shops of steel, but it's still absolutely gorgeous. With literally thousands of years of history behind it, it's also worth taking a walking tour or having some type of travel guide. Every street is steeped in history and it's exciting to stand somewhere and know what it is and why it's there.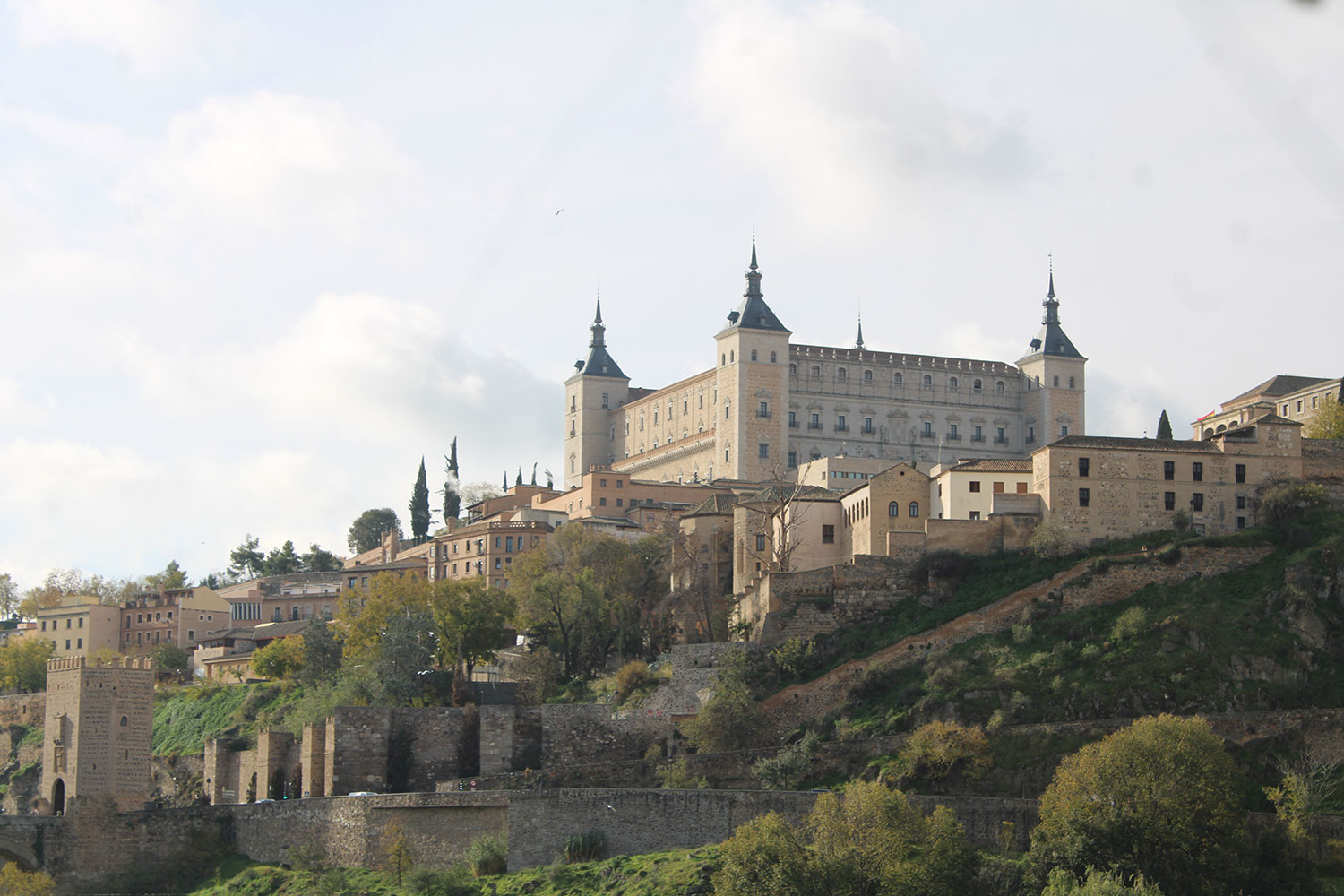 I could not recommend visiting Toledo enough. If you're in Madrid then you absolutely have to take the trip out to this stunning place.
Pin This for Later
Please note that this post may contain affiliate links. These are at no additional cost to you but I receive a commission if you make a purchase through the link, and the commission helps me run my blog. Thanks for your support!
Sharing is Caring
Want to support me?
Buy me a Coffee