Rovinj, a Charming Town in Croatia: Things to Do & Travel Guide
Originally published on Tuesday, December 13, 2022
Rovinj came highlight recommended as a stop in Croatia's northernmost peninsula of Istria, so making my way there was a no-brainer. It was definitely one of my favourite places I visited in Croatia and an absolute gem of a town.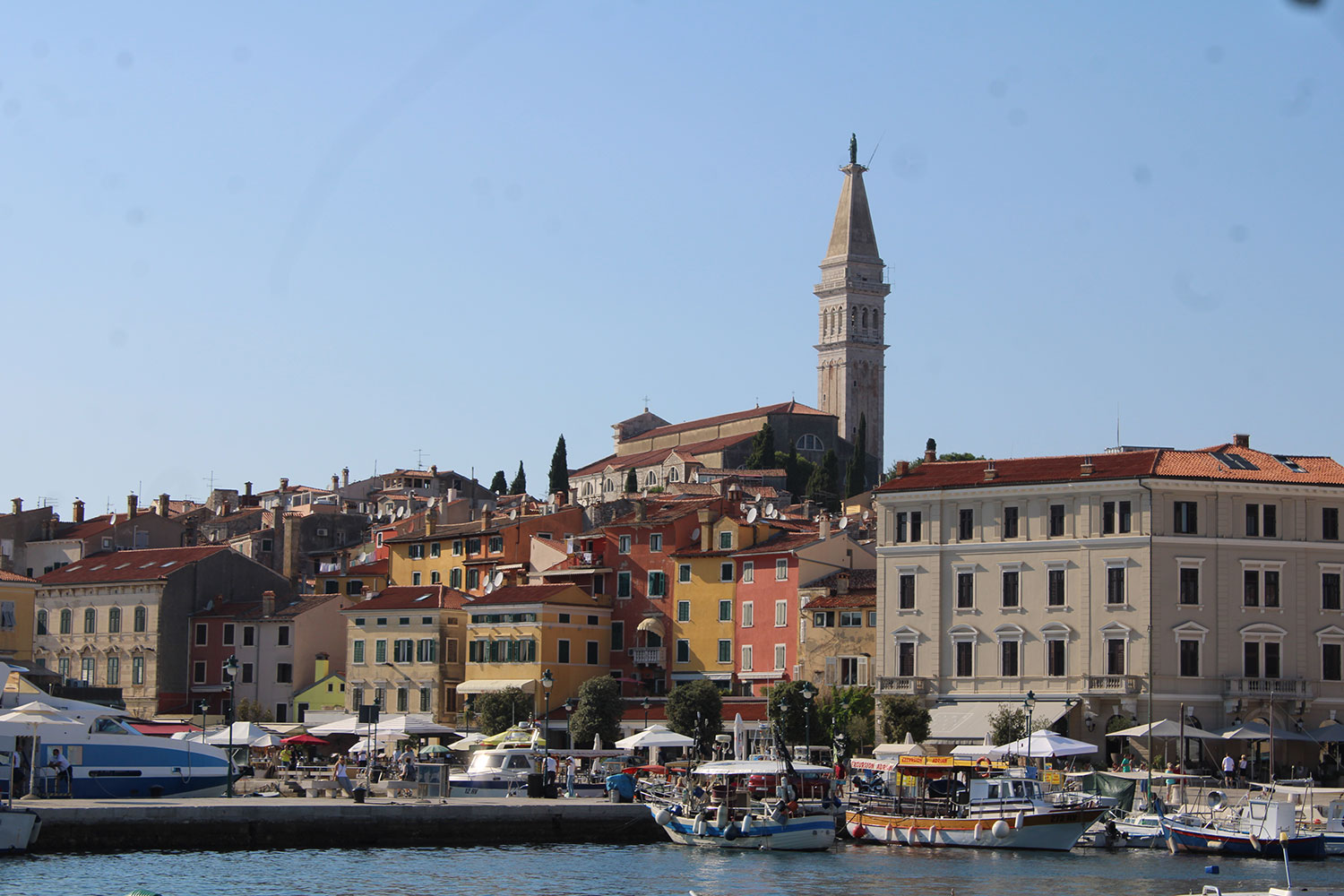 A Short History of Rovinj
Part of Istria, Rovinj (roh-veen) was first mentioned as the Roman settlement of Castrum Rubini in the 5th century. Much like its sister towns in Croatia, it fell to many governments until it became a part of the Venetian Empire in 1283, when it became a secure town and maritime center. Unlike other parts of Croatia, Rovinj's prime time actually came during the Habsburg Empire. It became an industrial center and had over 8,000 inhabitants. It's actually growing today, with over 14,000 citizens and a thriving tourist economy.
Things to Do in Rovinj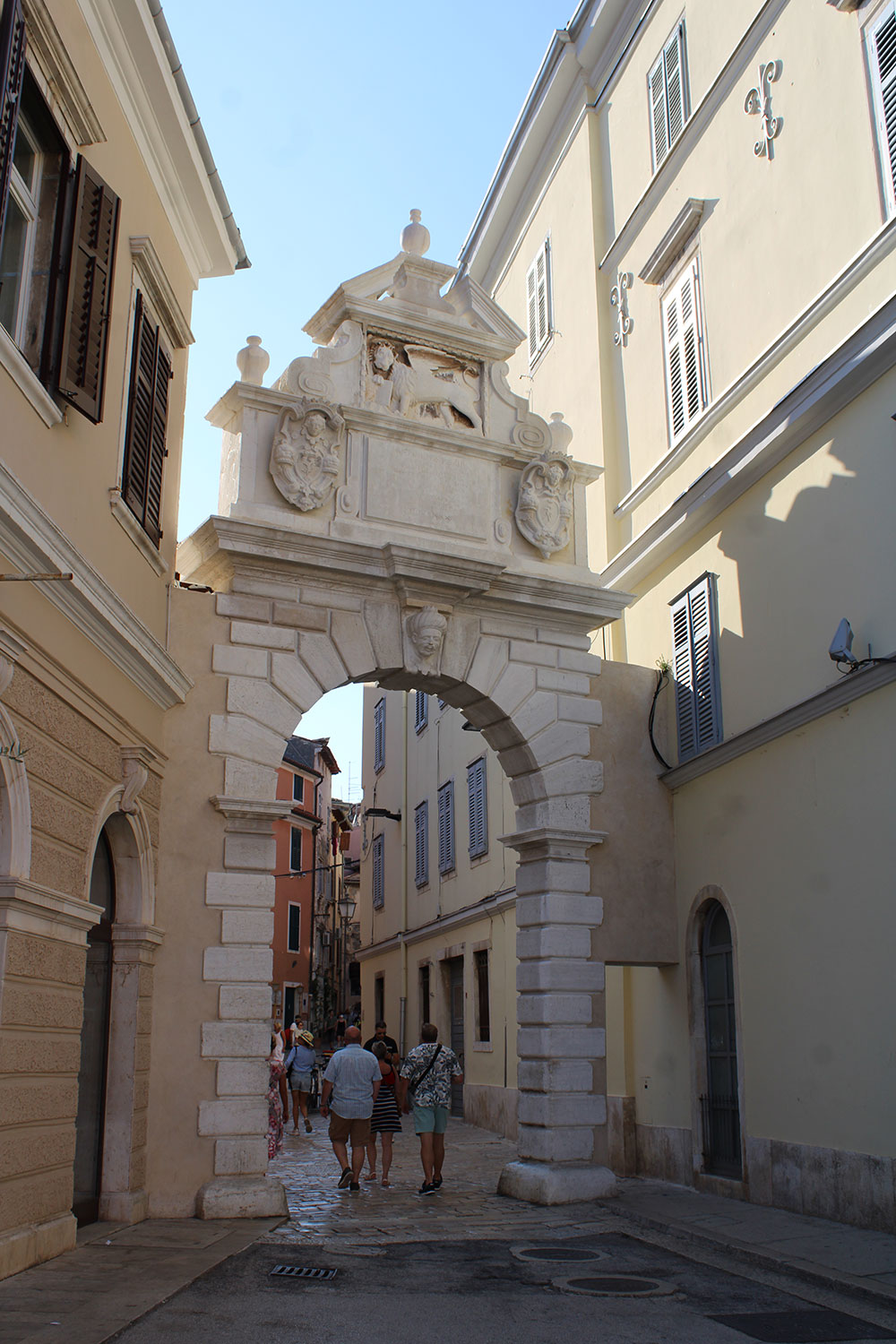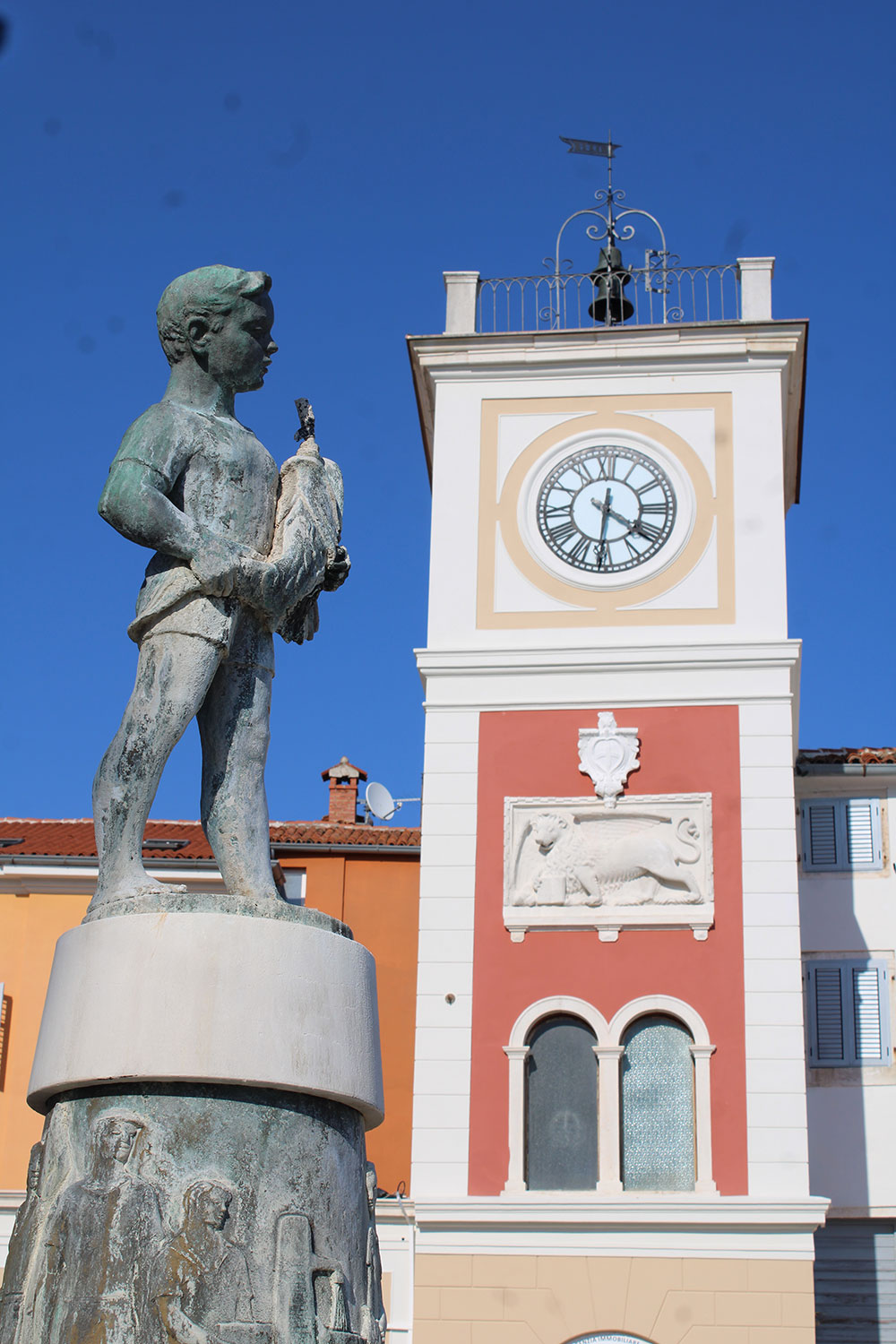 The tourist area of Rovinj doesn't look very big on a map but since it's on a hill, it's a lot larger than it looks! Take time to explore all the small, colourful streets and see how beautiful this place is. Its location atop a steep hill makes for a very different feel from other Croatian towns. Rovinj's a very colourful place and even though it's quite touristy, it doesn't feel it. In Rovinj you can buy more art and Croatian-made soaps than the "tacky" tourist things.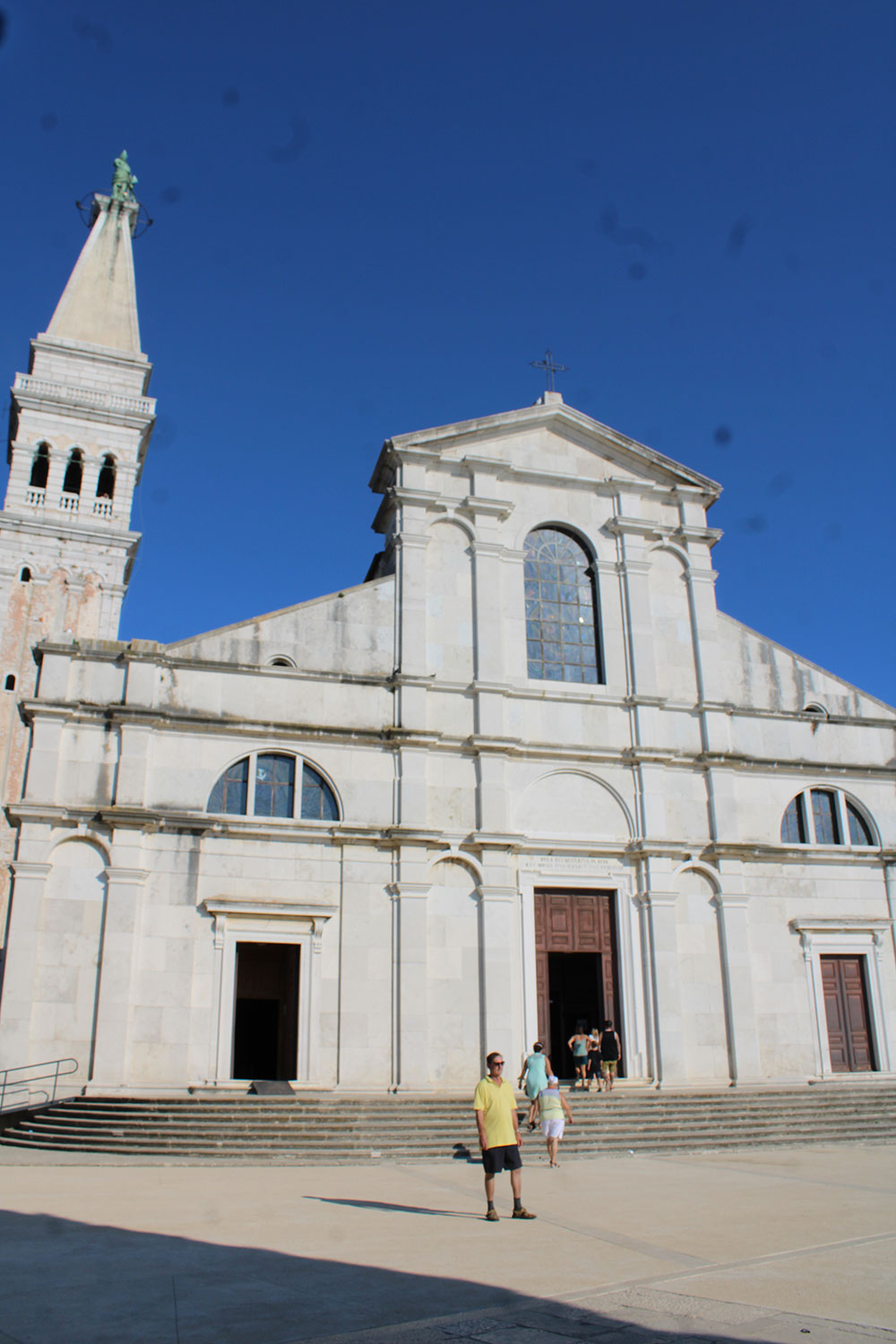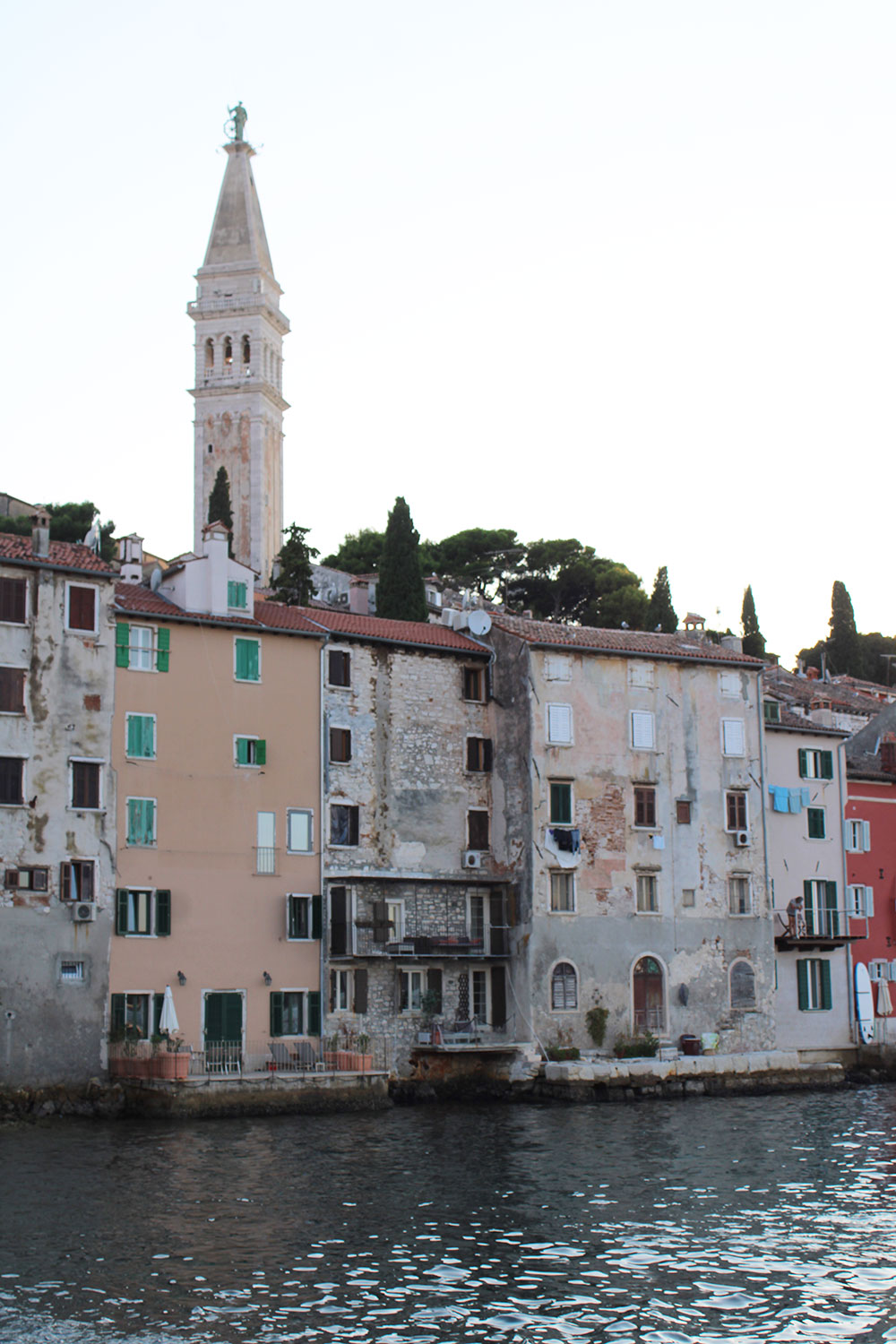 Make your way up to the Church of St. Euphemia, standing tall over the town. You can get great views of the Adriatic Sea from the church or views over the town if you climb the tower. The church itself was completed in 1736 and holds relics of its namesake and the town's patron saint, Saint Euphemia. Legend has it that the sarcophagus of the saint (who died in 304 AD) miraculously washed ashore the town in the 9th-10th centuries and that's how they got ahold of the relics. Entrance to the church is free but the tower costs a few kuna. This is also a great place to catch the sunset. Lots of people sit around waiting for the sun to go down over the water.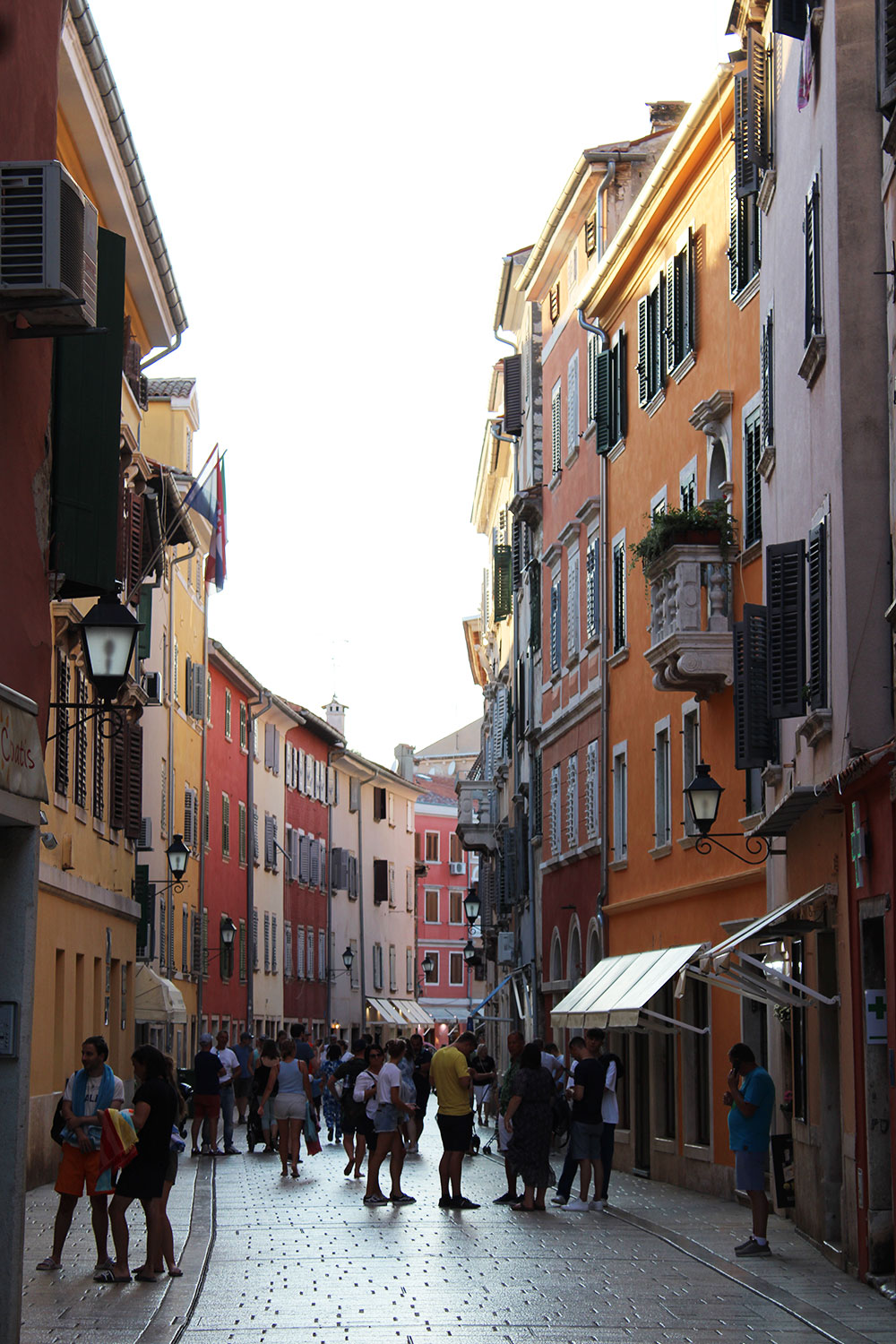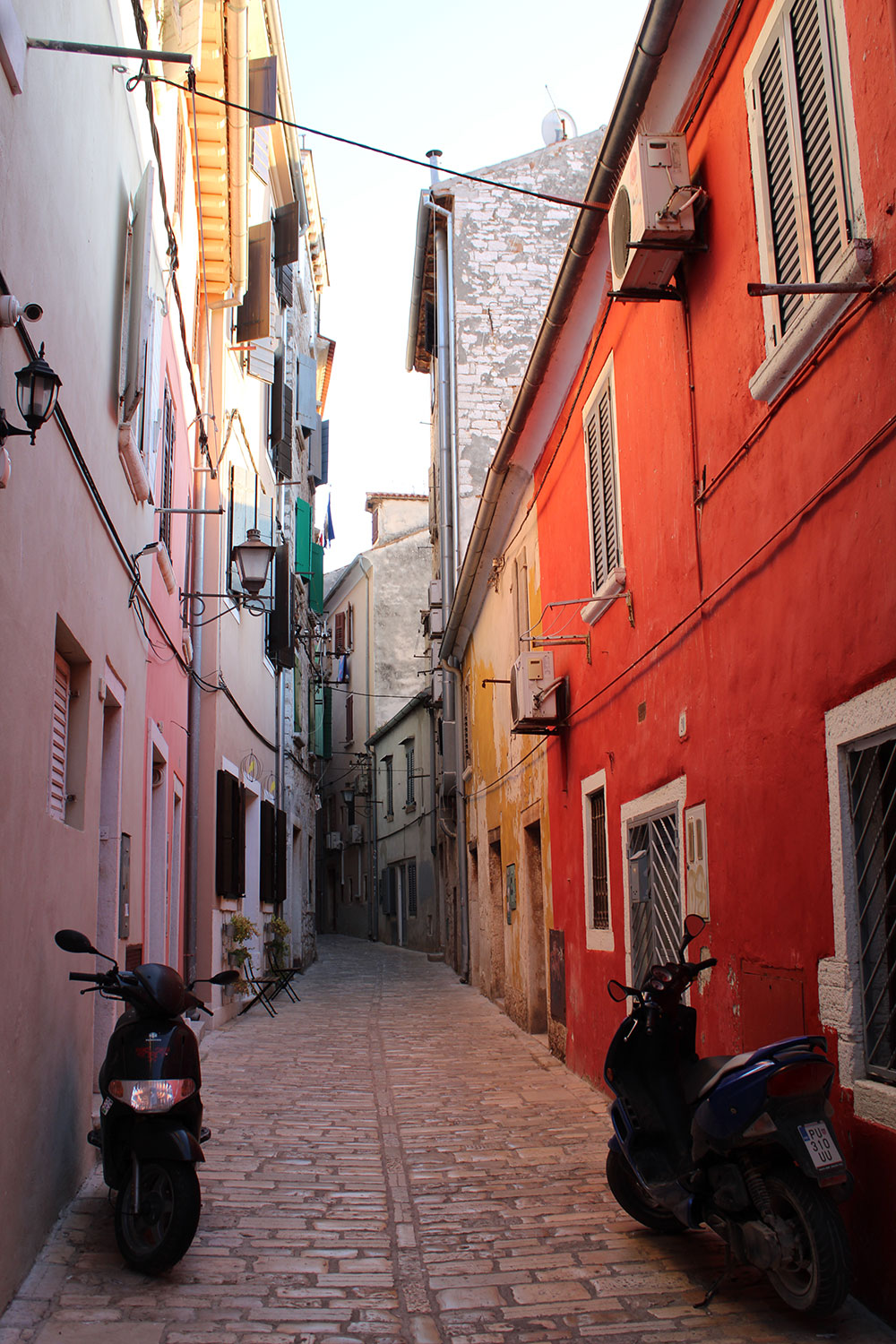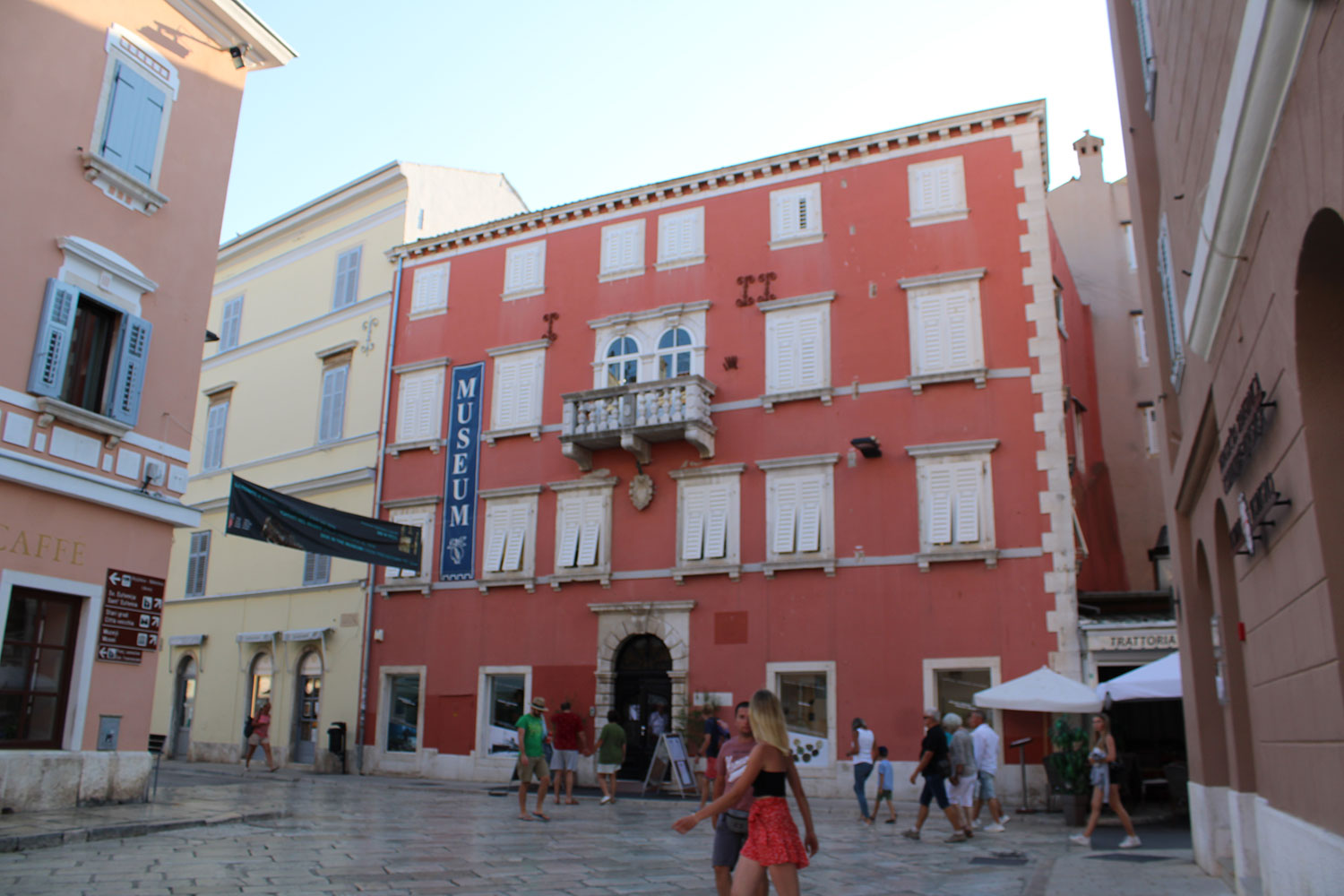 Rovinj's old town is out on a peninsula. Where it connects to the mainland is the newer part of town. This is where you can access the Rovinj City Museum. It's actually quite a fascinating collection of artefacts taken from shipwrecks and some information on underwater archaeology. If that interests you, then it's worth popping inside. Across the peninsula are some more shops and restaurants that are worth browsing.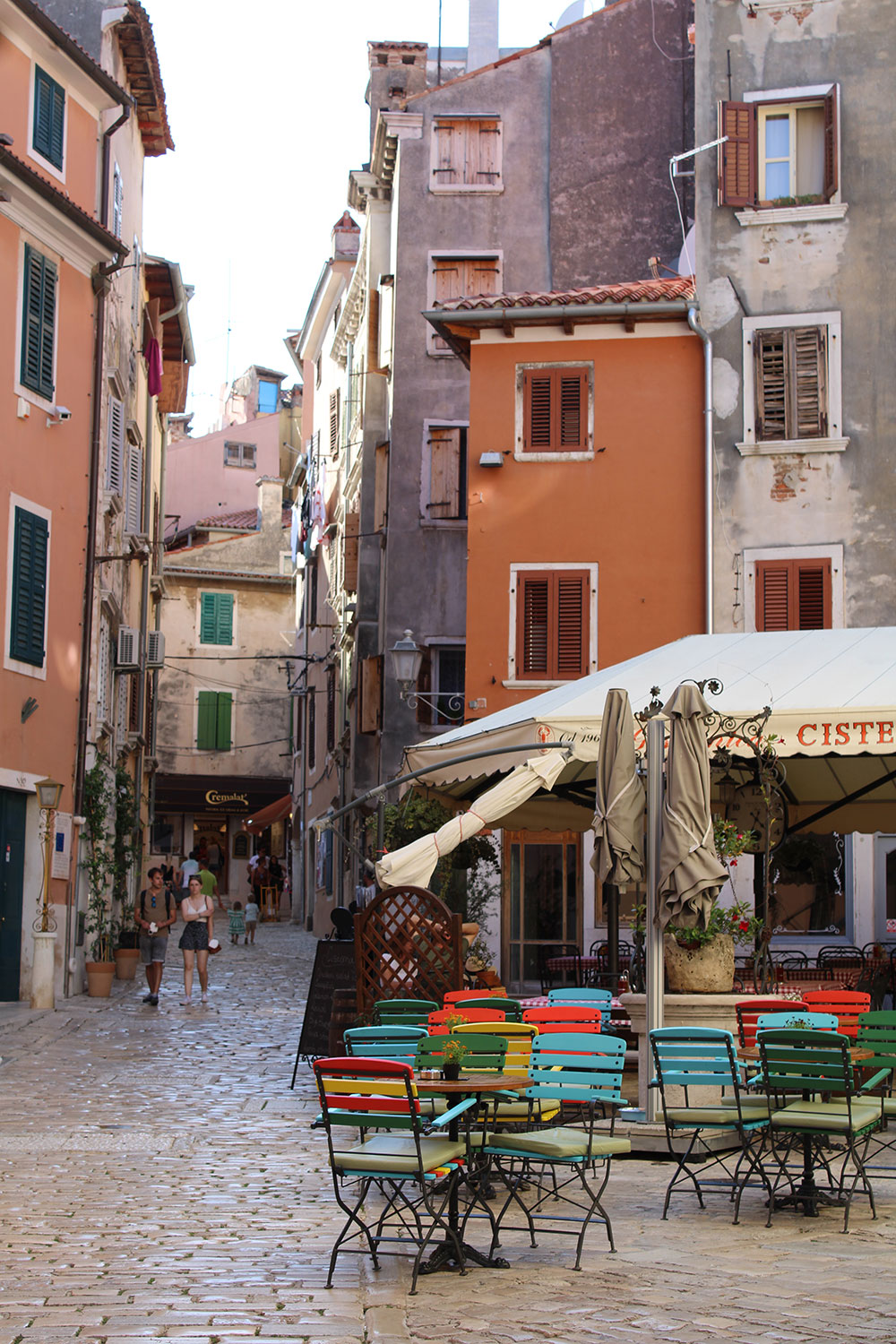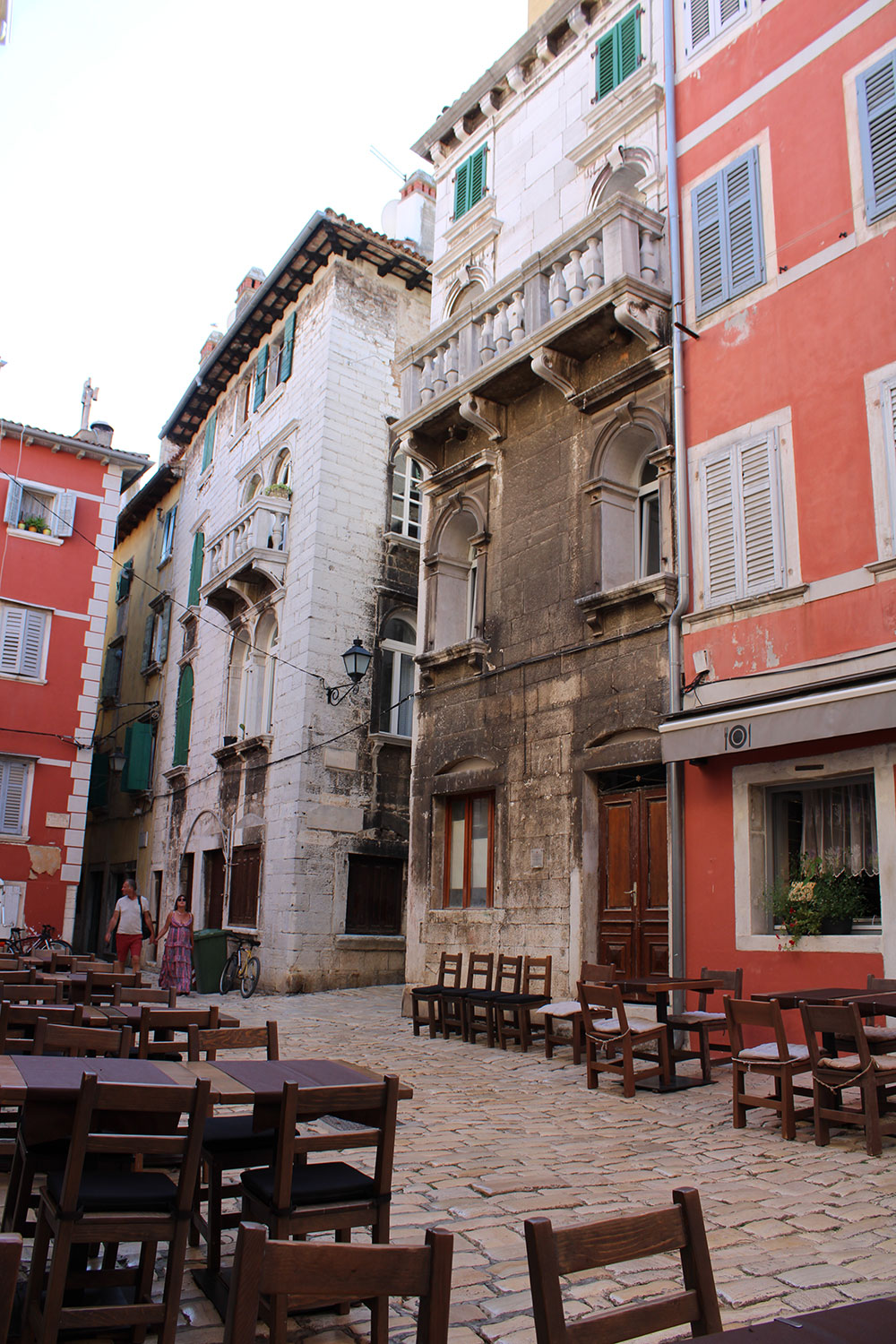 If you're looking for more things to do, one option is to go swimming from one of Rovinj's beaches (note that the beaches are very rocky and rough, but the waters beautiful). Alternatively you can book a water sport via GetYourGuide or Viator. I booked a sunset cruise but unfortunately it was cancelled due to COVID. Maybe next time.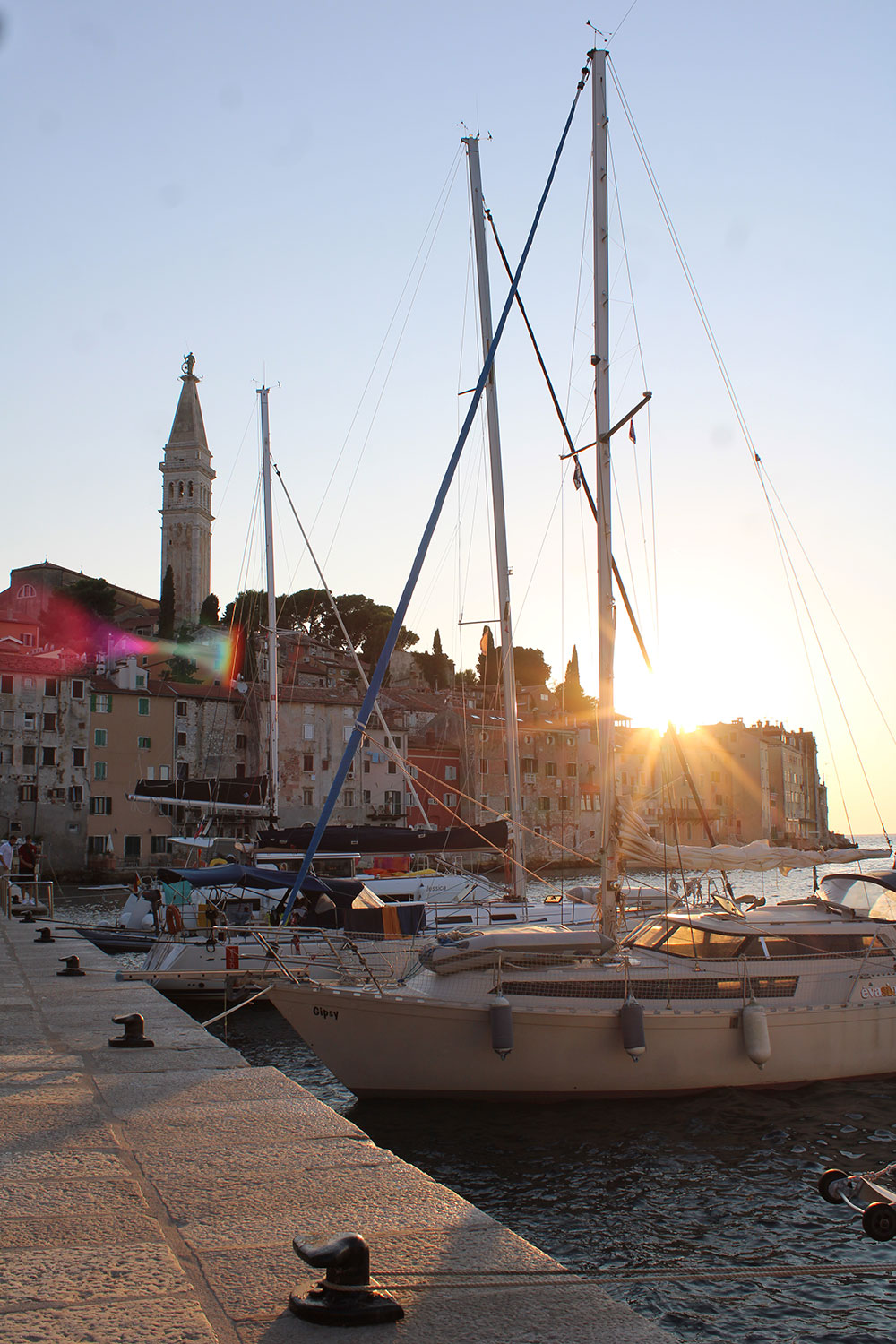 I usually opt to put small towns like Rovinj in listicle posts rather than highlight them with their own post. However, Rovinj was just too cute a place and I wanted to give it the love it deserves. It's a great place for people who enjoy slower travel or just want a beautiful place to eat, swim, relax and enjoy the sunset.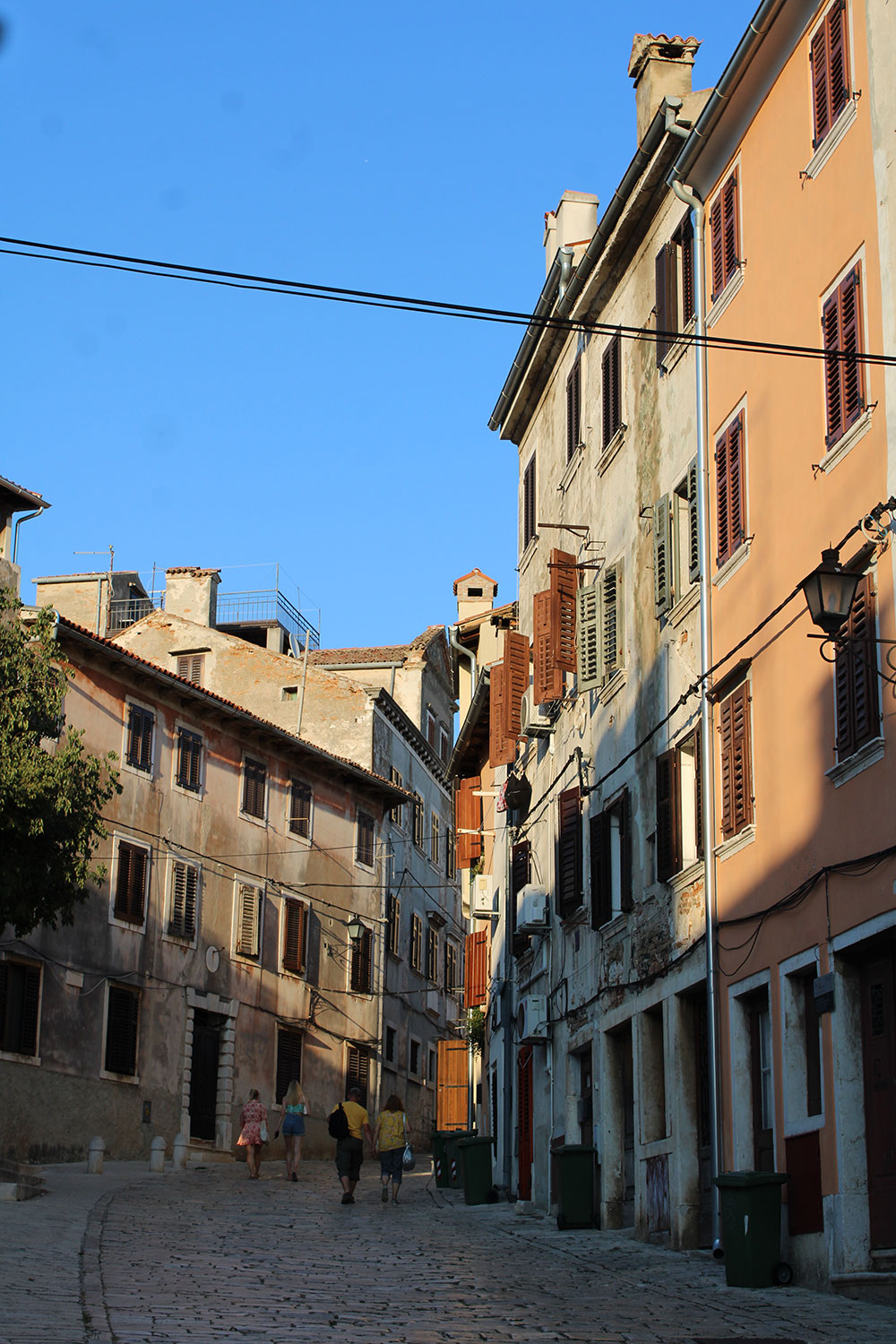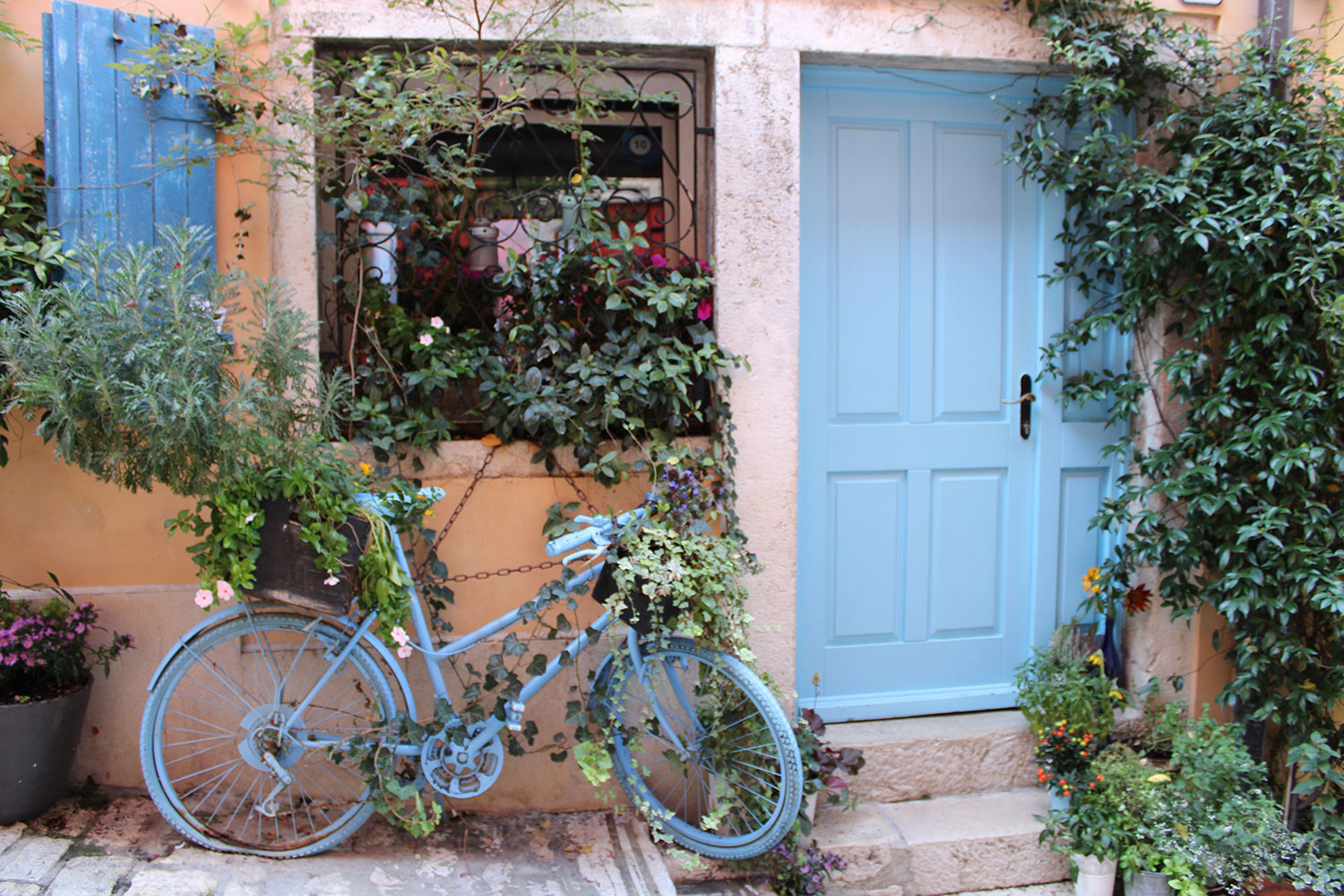 If you're in Istria, I definitely recommend a trip to Rovinj. It's an easy trip from the bigger city of Pula and an absolutely charming town. If you're in Venice and want to see another country, Rovinj is also just a ferry ride away from Italy! It was one of my favourite places to see in Croatia and I'd definitely go again if given the chance.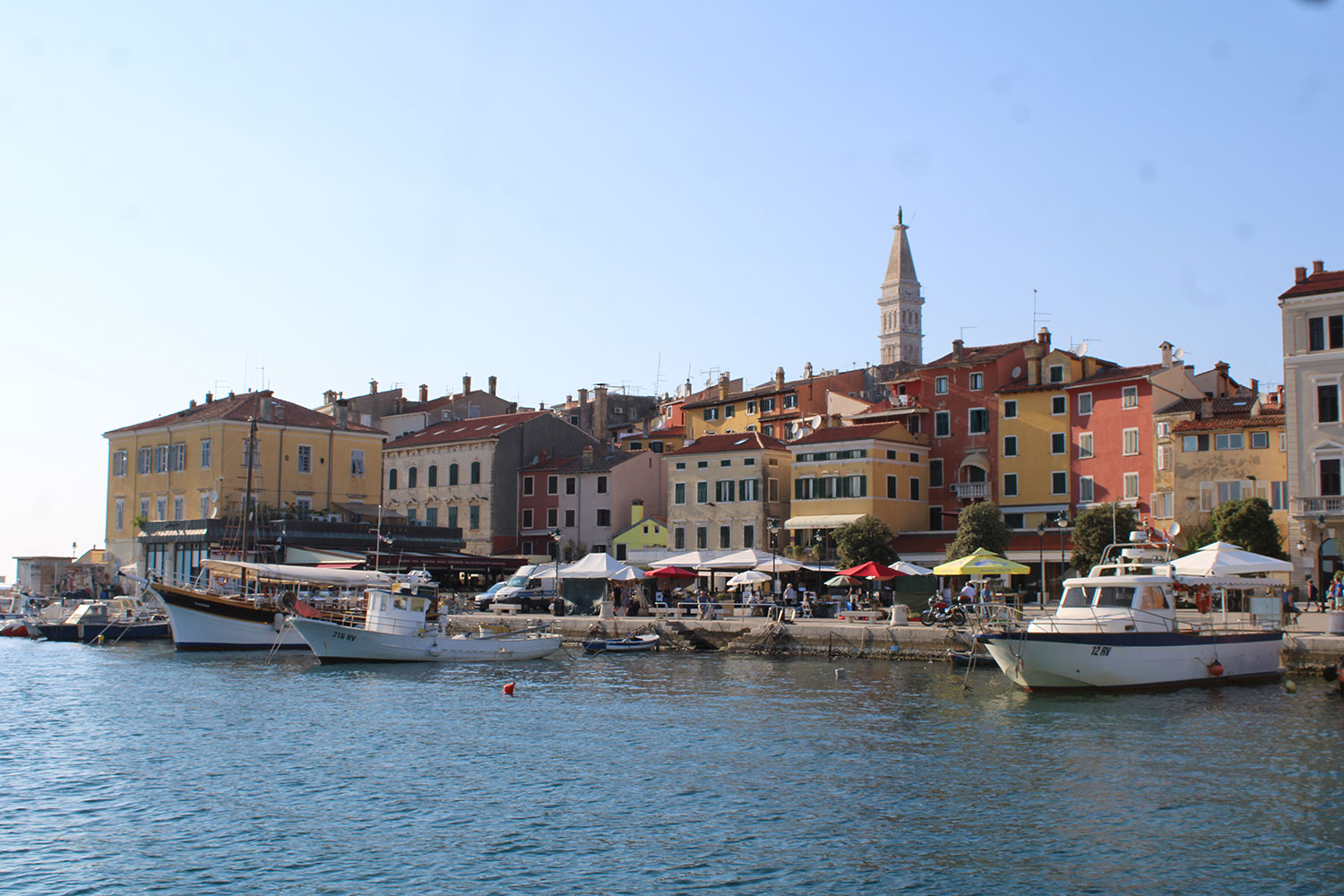 Have you ever been to Rovinj? What did you think?
Please note that this post may contain affiliate links. These are at no additional cost to you but I receive a commission if you make a purchase through the link, and the commission helps me run my blog. Thanks for your support!
Tags:
croatia
,
europe
,
rovinj
Sharing is Caring
Want to support me?
Buy me a Coffee
1 Comment on "Rovinj, a Charming Town in Croatia: Things to Do & Travel Guide"