19 Cool Things to Do During Summer in Maryland (2023)
Originally published on Thursday, April 13, 2023
Summer in Maryland is one of the best times to visit this bayside state. There are lots of fun things to do when people enjoy being outside, celebrating the longer days and warmer weather. Since I live here, I've compiled a list of places to visit and things to do during summer in Maryland. Hopefully this list will give you new ideas of what my home state has to offer!
This post is updated for the 2023 season but new events will be added as they are announced.
Please note that this post does not include Juneteenth, 4th of July or Pride events! There are many throughout the state, especially in Annapolis and Baltimore.
Festivals & Events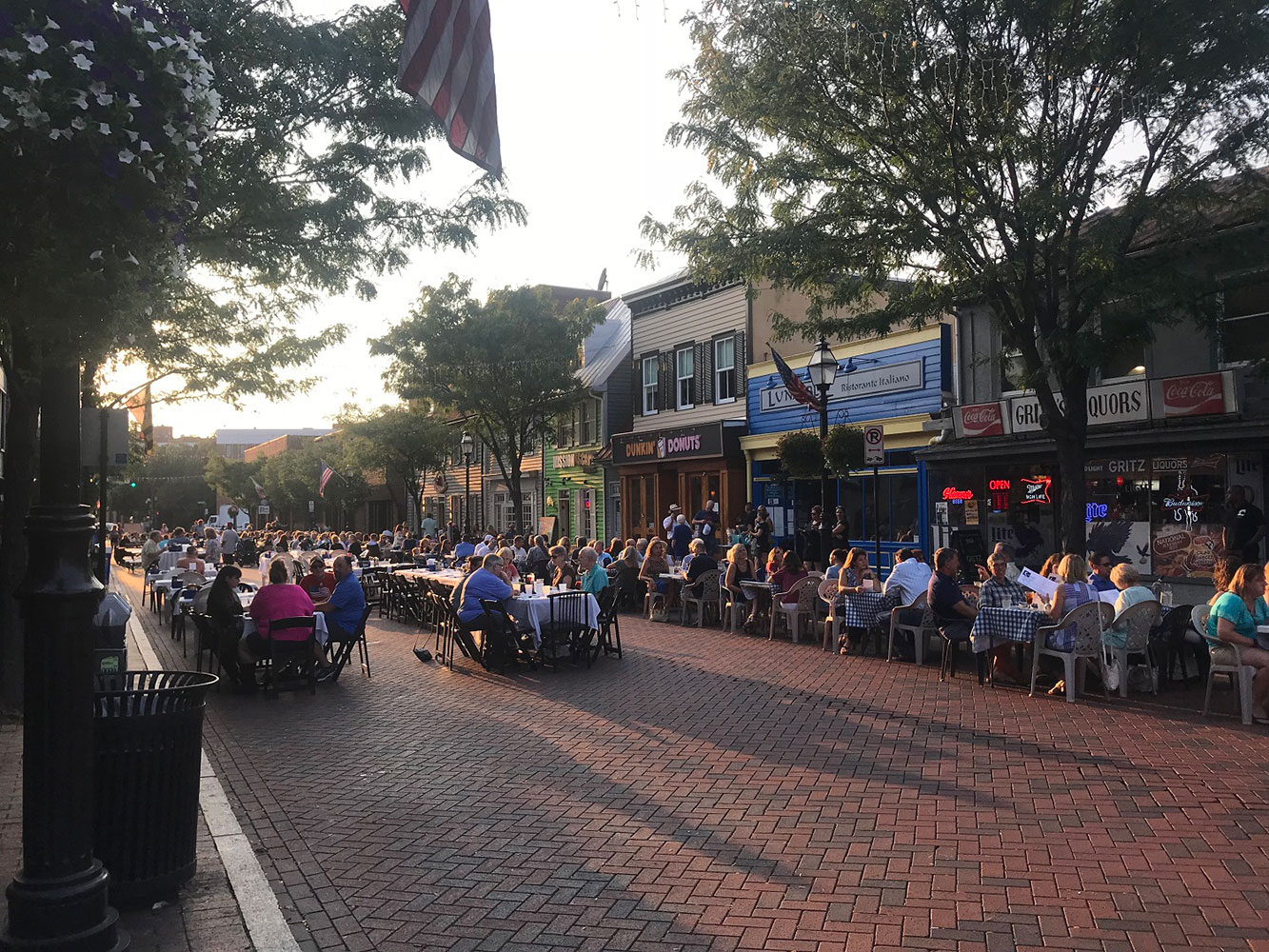 Dinner Under the Stars (Annapolis, dated TBD)
Annapolis closes its main streets for Dinner Under the Stars. Eat at some of Old Town Annapolis' finest restaurants, which have extended outdoor season – a particularly nice experience on an agreeable summer evening.
Wine & Food Festival (Lutherville-Timonium, June 10)
Emphasis on the wine. The Baltimore-area Wine & Food Festival features a selection of local and international wines and makes for a great way to spend the day with friends.
OC Air Show (Ocean City, June 10-11)
In addition to the spring's Blue Angels show in Annapolis, the OC Air Show is a fun event for aviation enthusiasts and a staple of spending summer in Maryland.
DrinkMaryland (Centreville & North Beach, June 18 & 25 resp.)
This is a fun but low-key way to spend the day. Grab some friends and head to DrinkMaryland for samples of local Maryland beer, wine, and other drinks.
Lavender Festival (Thurmont, June 24-25)
There are a few lavender festivals in Maryland but the one at Springfield Manor tends to sell out every year. Kick off the summer in Maryland by visiting one (or many) of our beautiful lavender fields!
Plein Air Easton (Easton, July 14-23)
Art enthusiasts – want to see people paint en plein air? You can do just that in one of Maryland's cutest towns! Watch local (and non-local) artists create art out in the open.
I only just heard of this this year and will be putting it on my calendar to attend.
Clarksville Sunflower Market (Clarksville, August)
One of the best things about summer is the sunflowers! The Clarksville Sunflower Market is one of the most popular places to see and pick sunflowers during summer in Maryland.
Vegan Soulfest (Baltimore, August 19-20)
Looking for amazing food? Visit Baltimore's annual Vegan Soulfest to try some delicious grub in a city with lots of amazing vegan food.
Maryland State Fair (Lutherville-Timonium, August 24-27 + more dates in September)
I have to admit, I haven't been to our state fair before – but I have been to many county fairs, and they're always a fun way to spend a day.
Maryland Renaissance Festival (Crownsville, August 26-27 + more dates in autumn)
Grab your friends and medieval garb and have a wonderful day at the nationally renowned Maryland Renaissance Festival. Even though the Renn Fest has summer dates, I usually reserve a day for it in the autumn.
Beach Days during Summer in Maryland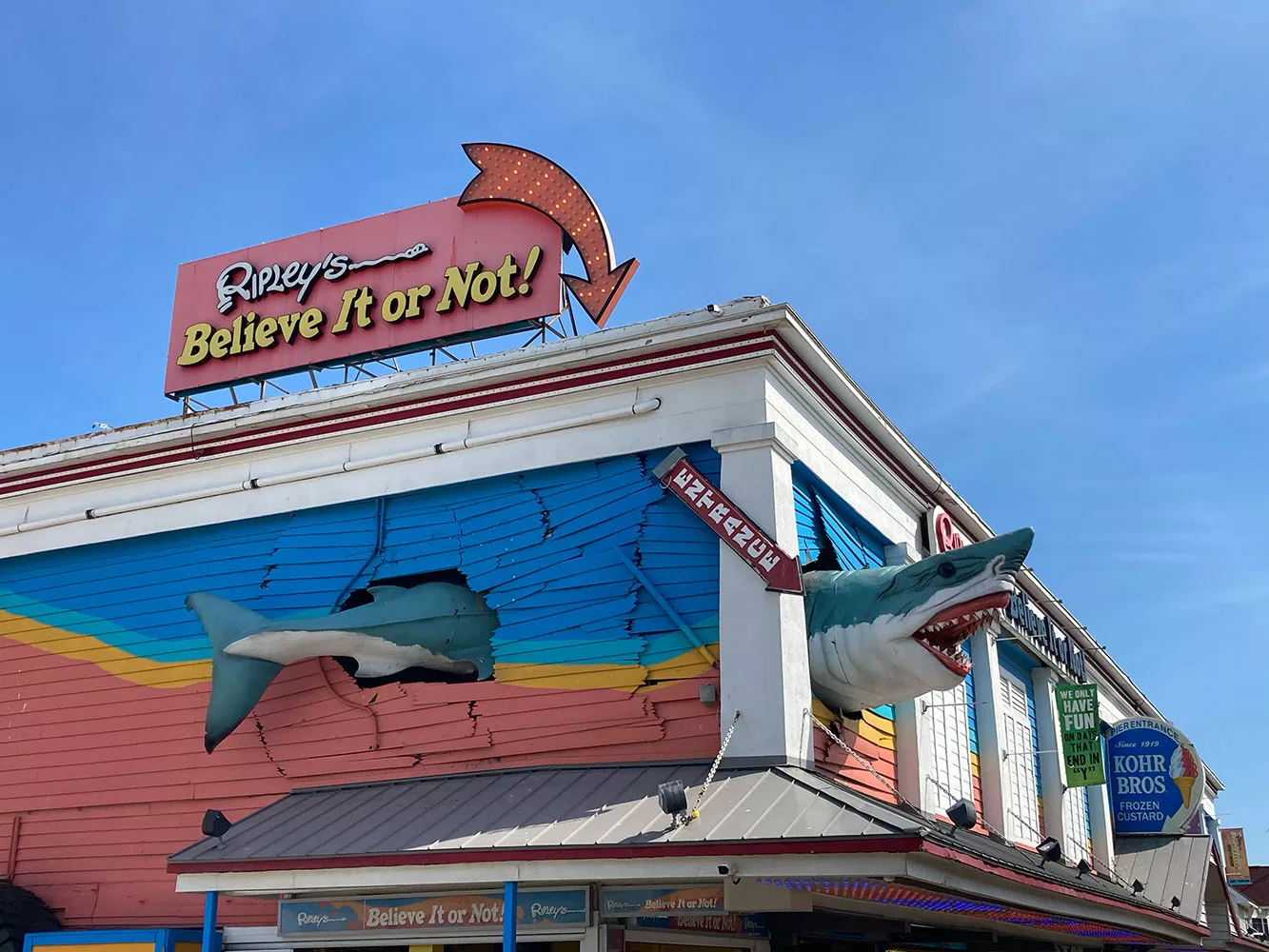 See ponies in Assateague Island. Very close to Ocean City, Assateague Island is home to the wild Chincoteague ponies. Admire these beauties from a distance and enjoy this unique way to spend summer in Maryland.
Enjoy free beach at Ocean City. It's not really summer in Maryland if you don't mention Ocean City. Some call the boardwalk tacky, but I'll never complain about miles of free beach along the Atlantic coastline.
Find shark teeth at Calvert Cliffs. If you're looking to go to the beach without the crowds, Calvert Cliffs is an option. You'll have to walk two miles from the parking lot to the beach, but this area also has an abundance of shark teeth and prehistoric fossils. It's a great option for people with children.
Go kayaking in South River. Quiet Waters Park is a lovely area and it's here you can rent a kayak to paddle around the surrounding cove and river. Such a fun way to spend summer in Maryland.
Trade the city for the beach at Gunpowder Falls State Park. Even though the state park is visited year round, the Hammerman area has a nice beach best enjoyed in the summer. It's only a short drive from Baltimore.
Fun Days (and Nights) Out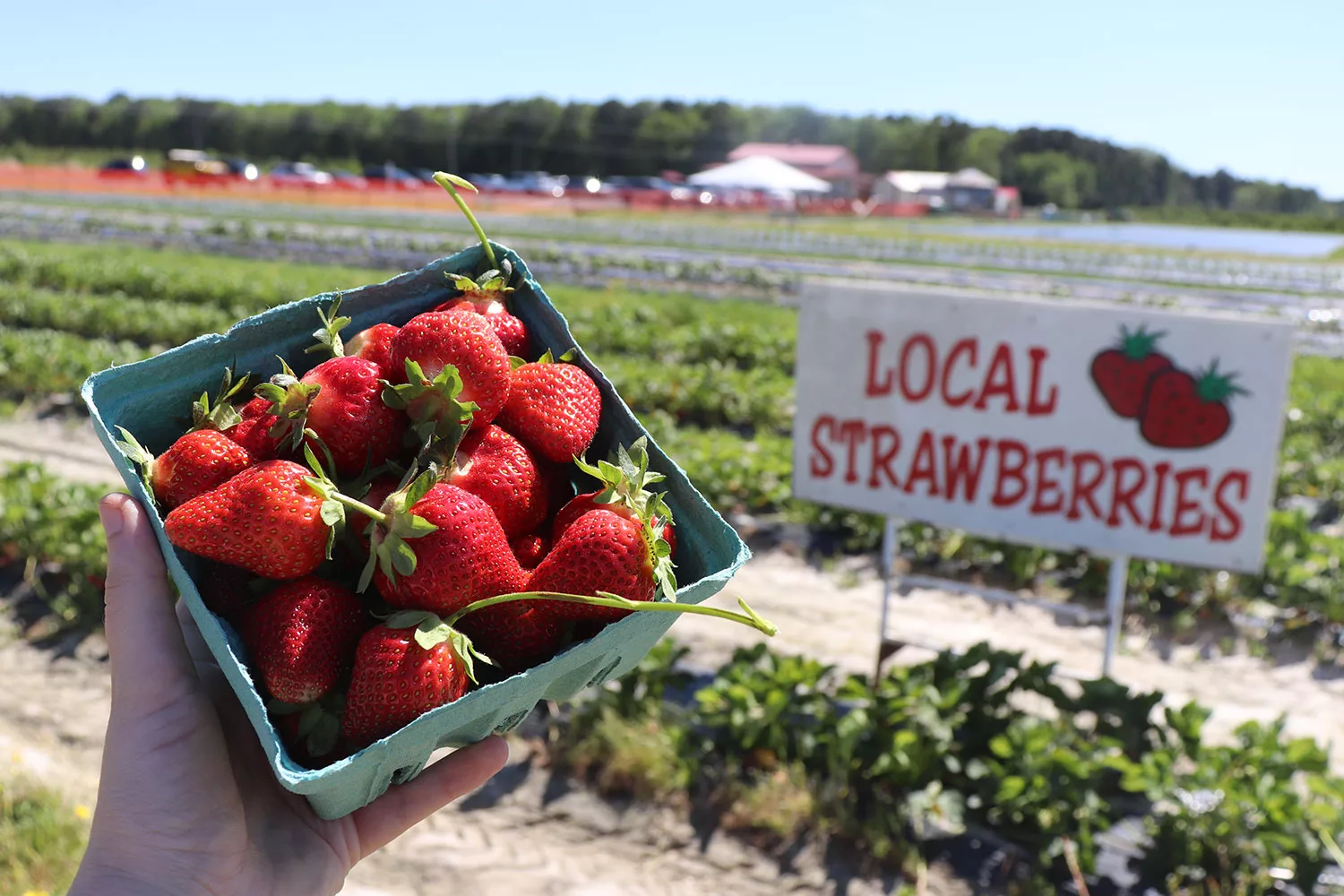 Haven't been to Maryland in the summer before?
Summers in Maryland can get really hot and humid. If you plan to visit, brace yourself for temperatures in the 80s and 90s that will feel much hotter. The upside is, it's good weather for swimming.
Also we have lots of mosquitoes, so bring bug spray.
I hope this post has helped you decide how to spend the summer in Maryland. There are lots of great things to do here during the warmer season and I hope you enjoy your stay, or find something new to do if you live here.
Pin This for Later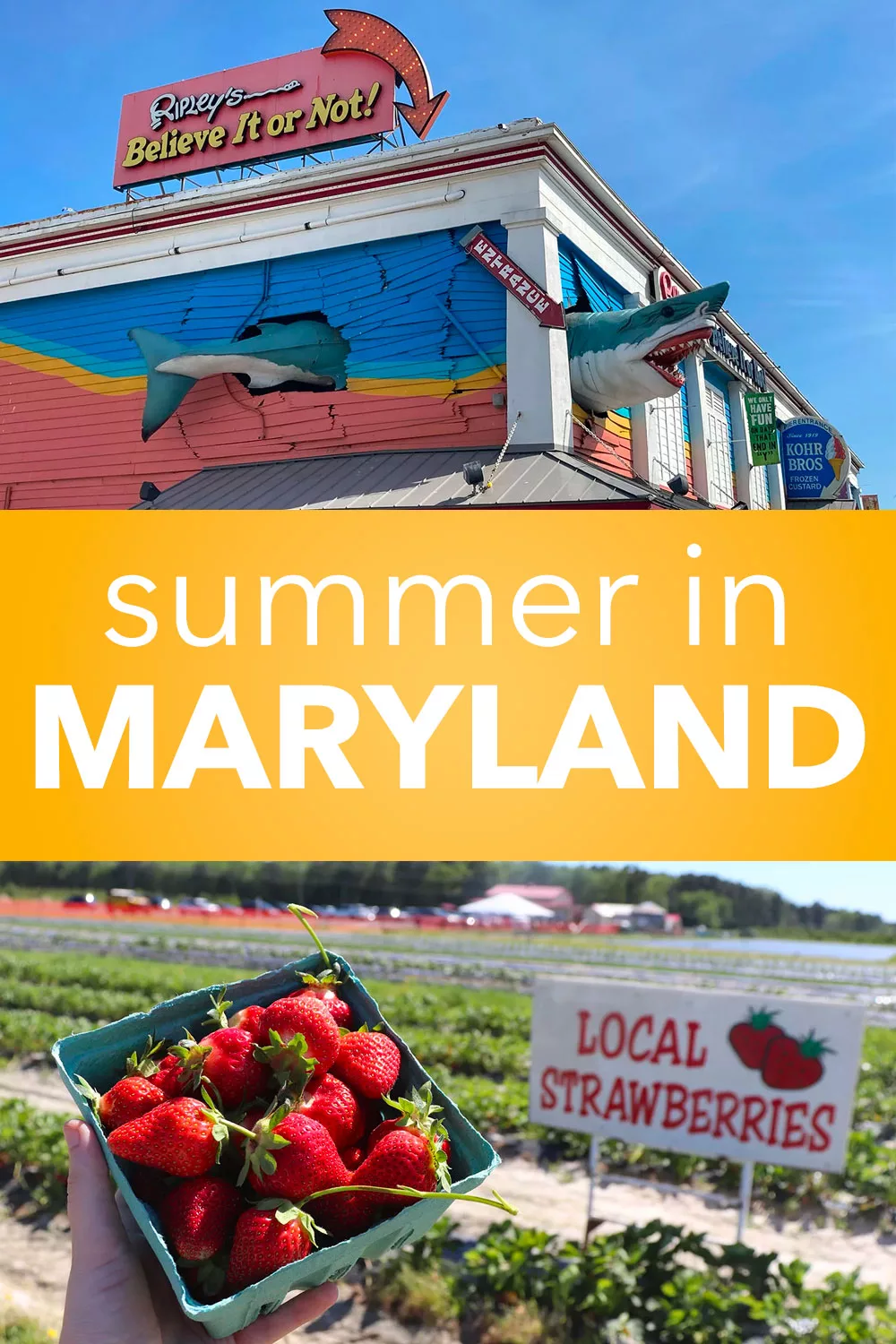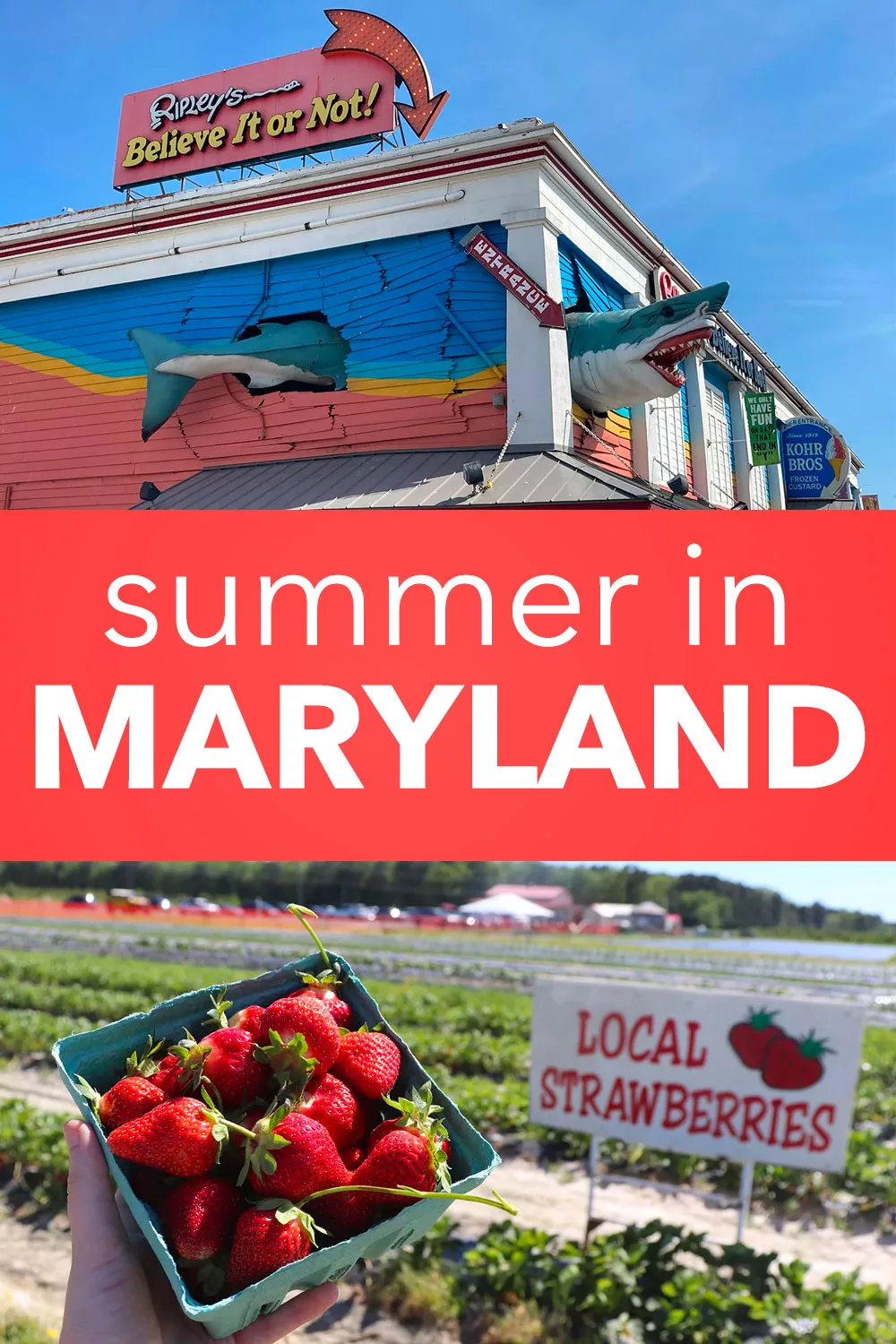 Please note that this post may contain affiliate links. These are at no additional cost to you but I receive a commission if you make a purchase through the link, and the commission helps me run my blog. Thanks for your support!
Tags:
maryland
,
united states
Sharing is Caring
Want to support me?
Buy me a Coffee