Tag: maryland
31 Fun Things to Do in Maryland This Fall (2022)
I love travelling but I try my best to stay home during the autumn season. Maryland is filled with wonderful autumn- and Halloween-themed activities and I love being able to celebrate the season.
I've compiled a list of activities to do in Maryland based on my experiences and research. Please see their websites for pricing and confirming opening dates. I hope this list gives you inspiration for amazing places to check out in Maryland this fall!
Places marked with a star ★ have my personal recommendation. All other places, I've never personally been to but have put them on my … Continue reading
Posted on Monday, August 1, 2022 in Destinations
Tags: baltimore, maryland, north america, united states
Fun Ways to Celebrate the Holiday Season in Maryland (2021)
The Holiday Season is probably my favourite of all. Though a lot of fun is had at home making cookies and watching wholesome movies, there's a lot to do and much to see. Here, I've compiled a list of 15 wonderful ways to celebrate the holiday season here in Maryland. This is by no means a comprehensive list but rather events that I have been to or heard of myself.
Please note that I've put dates down for your convenience but you should always double check with the event website!
Annapolis Area Holiday Festivities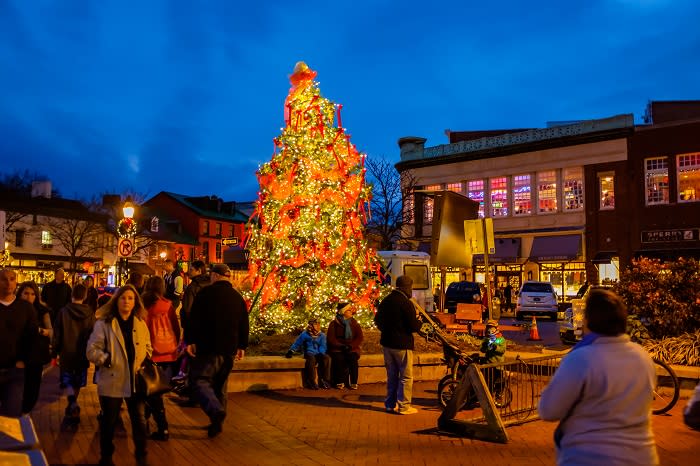 Photo by Visit Annapolis
Posted on Wednesday, November 10, 2021 in Destinations
Tags: christmas, maryland, north america, united states
11 Vegan Restaurants in Baltimore
Baltimore is a haven for vegans with a lot of different and delicious options. That's one of the reasons I love living here! So I wanted to try as many vegan and vegan-friendly restaurants as I could. Below is my experience with different restaurants in Baltimore, which is changing. I'll update this post as I try new places or have further experiences with old favourites.
(Even though it's not difficult to find a restaurant that accommodates vegans in Baltimore, the following are all restaurants that are 100% vegan or have a dedicated vegan menu. No "here's the one vegan option" … Continue reading
Posted on Monday, October 11, 2021 in Destinations
Tags: baltimore, maryland, united states, vegan