Highlight: Edinburgh
Of all the places I've been, Edinburgh, Scotland is one of those cities that makes me relapse into love every time I hear of it. Filled with history, architecture, and never-ending activities, Edinburgh is an absolutely wonderful city that I feel is underrated.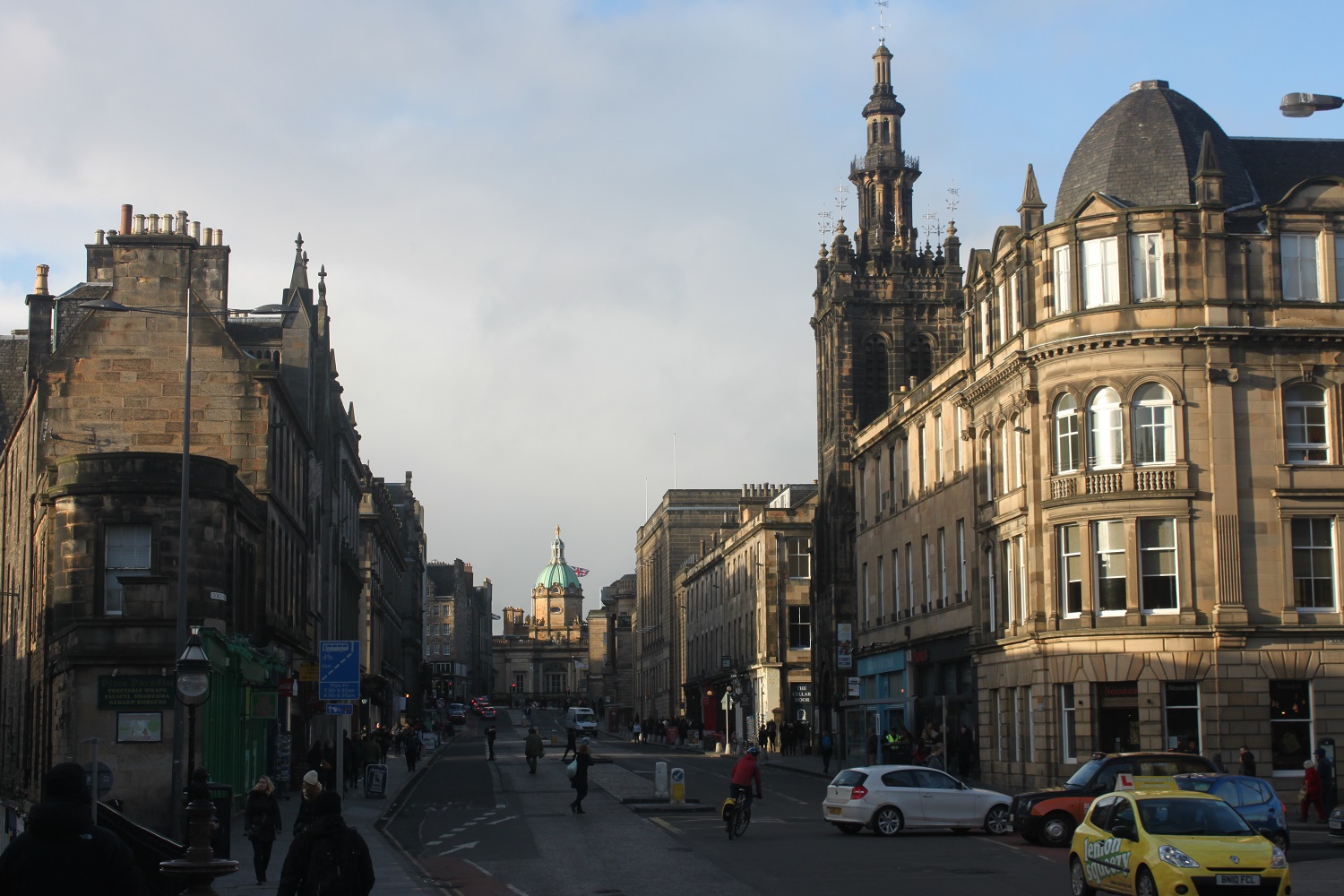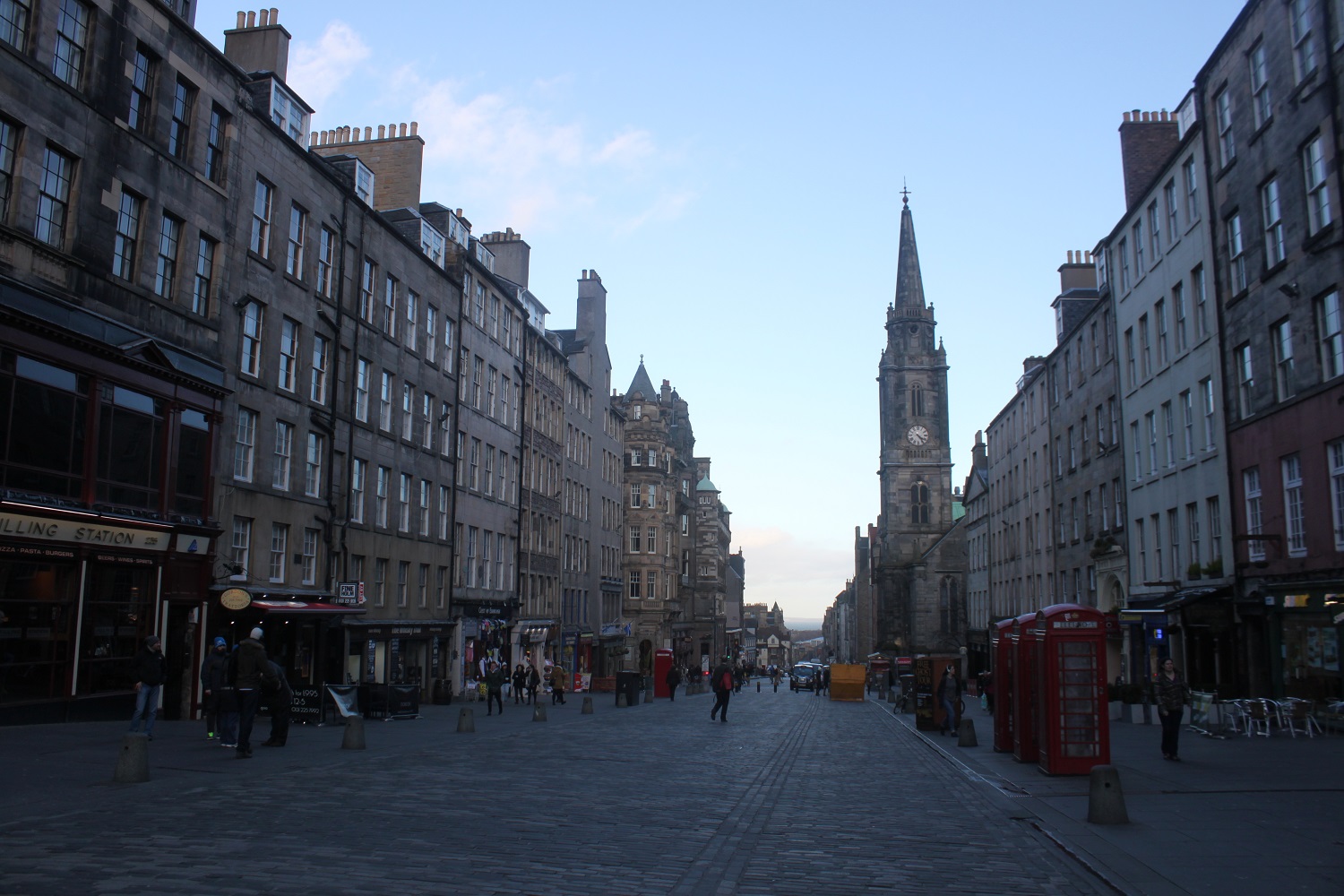 First of all, the architecture is stunning. The city is perched on a very hilly area and the stone buildings that date anywhere from medieval times, to the Georgian era, to the modern day, they all sit on layers of the city like the hill formations weren't even a challenge for the architects. People give Paris praise for its Haussmann architecture but Edinburgh is so beautiful in the same regard. It seems a bit intimidating at first but once you learn how to get around, it's not too difficult to navigate. Just walking around and seeing everything there is is amazing. Scotland isn't known for its cuisine but the sheer amount of vegetarian food offered, including vegan haggis, is absolutely amazing. Not to mention that the bar scene is fantastic, as well. I'm not a clubber but there's certainly a good number of bars to visit and make friends at.
Note that Edinburgh is divided into two main areas, divided by Princes Street Gardens and the train station: New Town and Old Town. Old Town is more medieval and has a majority of the tourist attractions. New Town is more Georgian and has a lot more non-tourist shopping, eating, etc.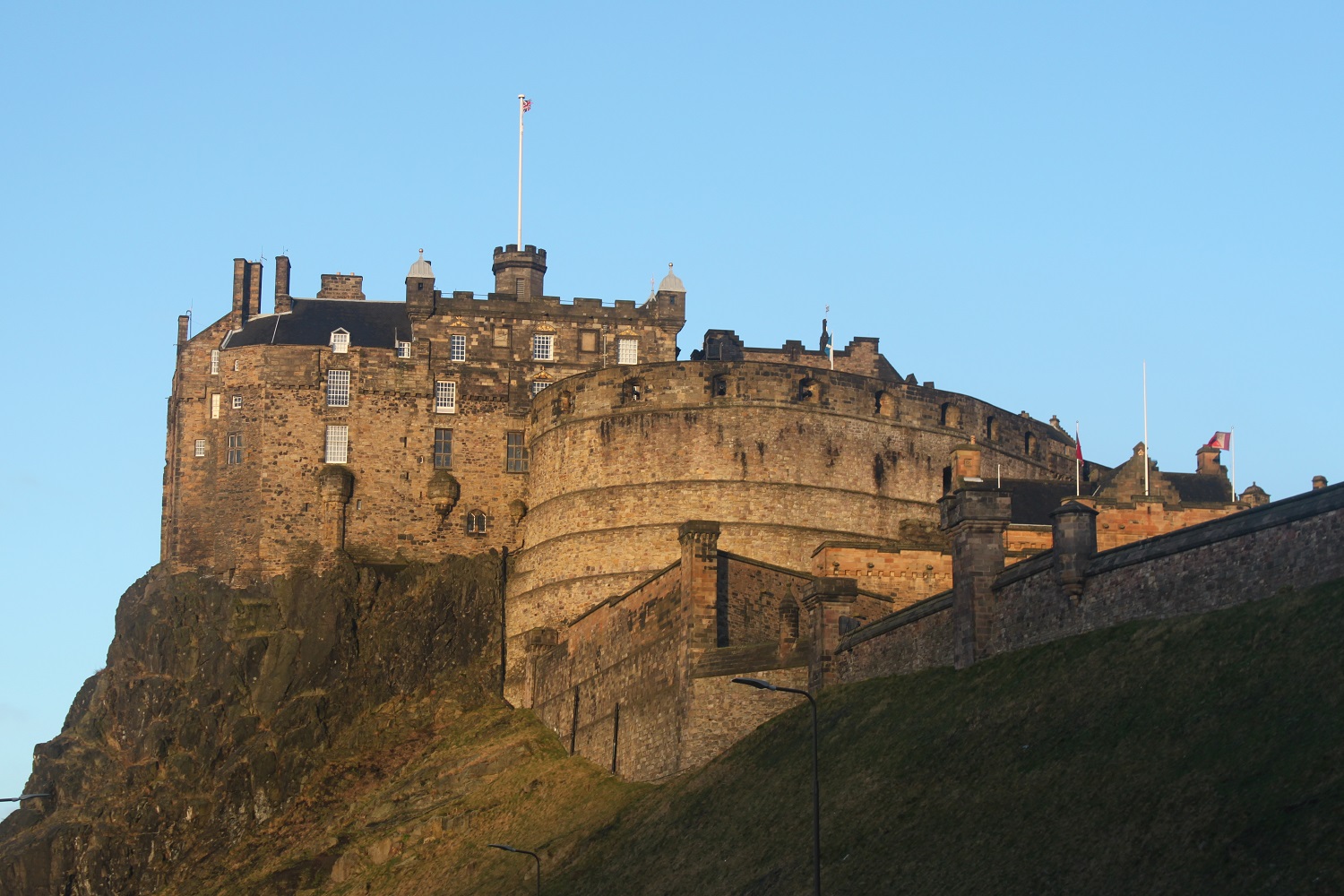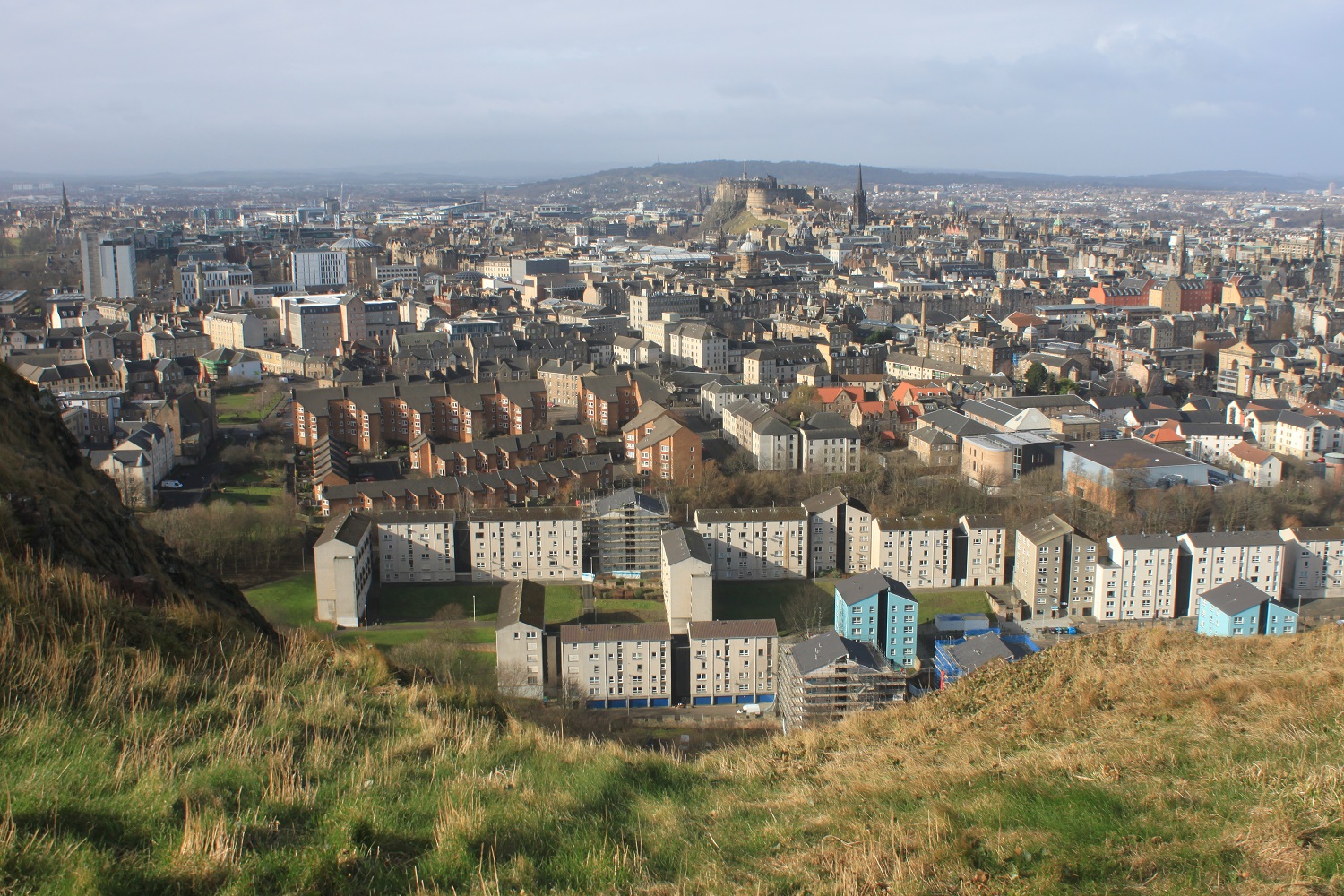 The view from King Arthur's Seat
There's a tonne to do in the city, as well. Of course Edinburgh Castle is the most popular, but aside from its beautiful display atop a high hill, it didn't interest me much. The museum focuses more on military history rather than cultural history, but the castle is nevertheless the highlight of the city. However they do have some crown jewels, a banquet hall used by Scottish royalty, and an early version of the American flag.
Walking down the Royal Mile, a beautiful street, you can see St Giles' Cathedral and the Palace of Holyroodhouse. Behind the palace is Holyrood Park, which houses the legendary King Arthur's Seat, which is a beautiful and rewarding climb if you're able to tolerate the wind and mud. You can also visit Calton Hill for some magnificent views of the city.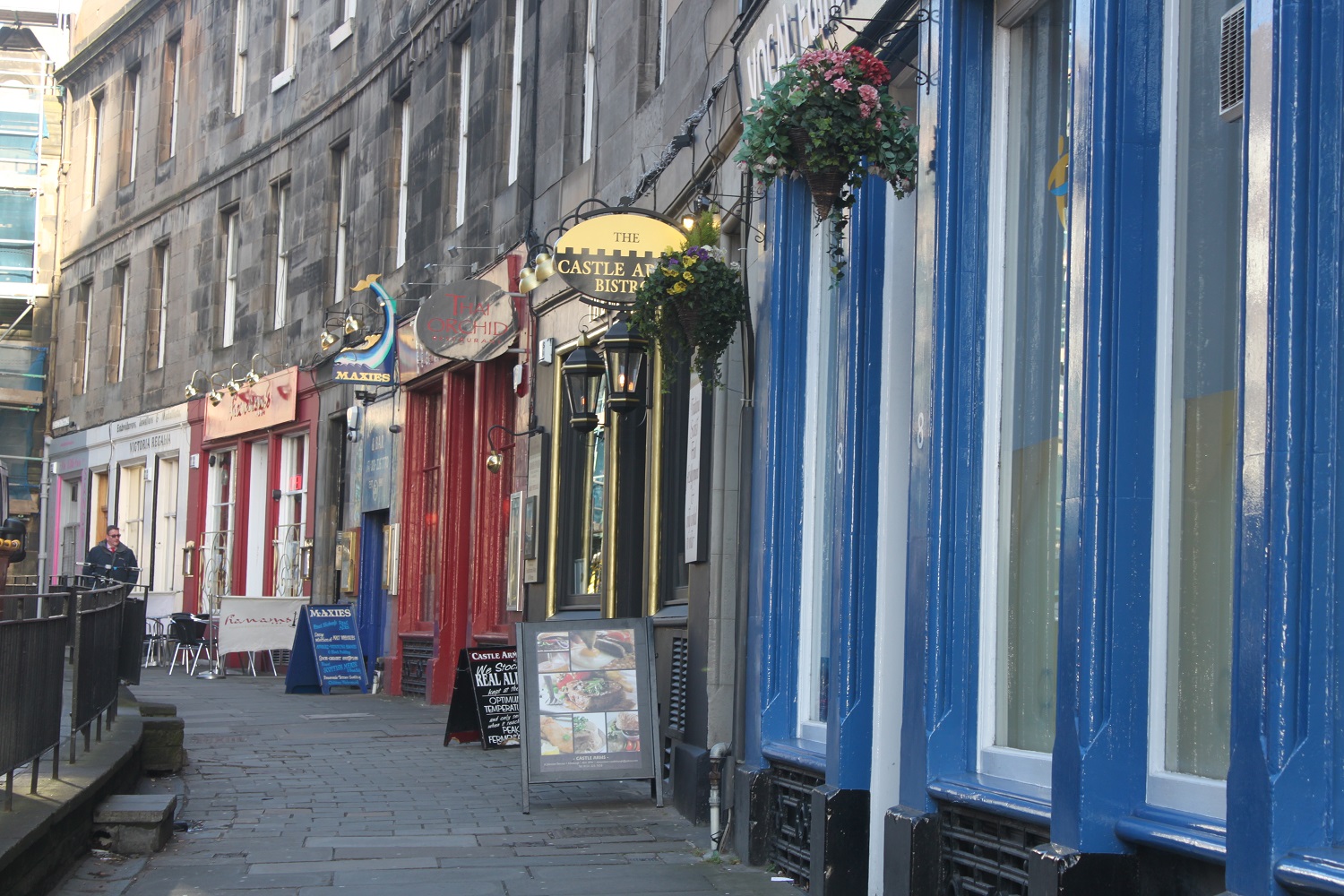 Some other things to do in Edinburgh include the Scottish National Gallery, the Museum of Edinburgh, the People's Story Museum, and the Scottish National Portrait Gallery. A favourite of mine is the National Museum of Scotland, which houses Greyfriar's Bobby's collar and Dolly the Sheep.
Camera Obscura is another really popular tourist attraction that we found fun. We also wanted to see Real Mary King's Close but unfortunately advanced tickets were required as they sell out quickly.
Of course Edinburgh houses several of its own citizens so there's also a tonne of theatres, restaurants, tea houses, and more to keep occupied with.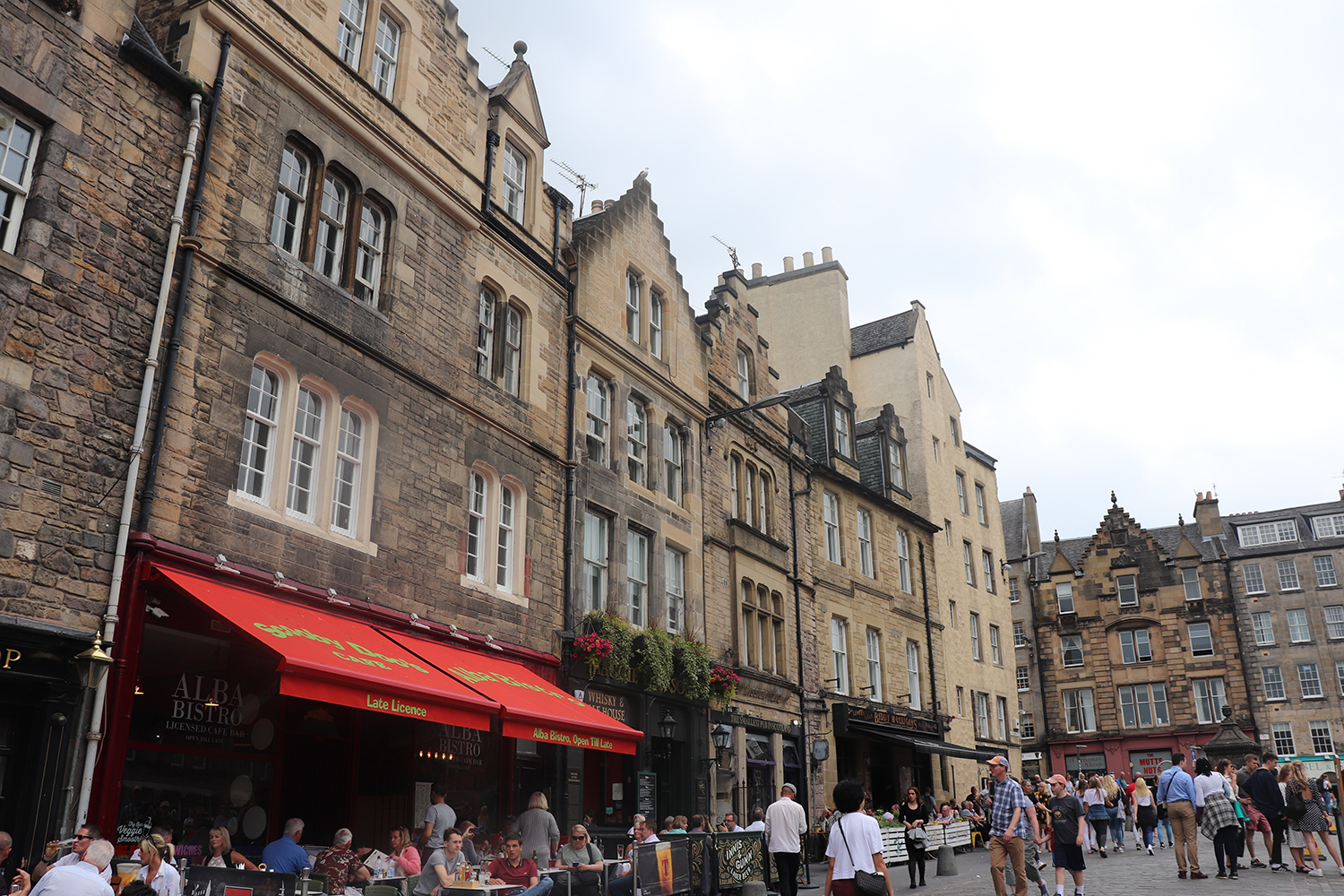 Edinburgh is absolutely steeped in history, and the residents are proud of it. I definitely recommend getting a guidebook on historic sites in Edinburgh and/or taking one of their many tours. You can walk right by the John Knox House, Witches' Well, and Queen Mary's Bath House without knowing their significance. Edinburgh also has a lot of ghost tours, which are pretty fun.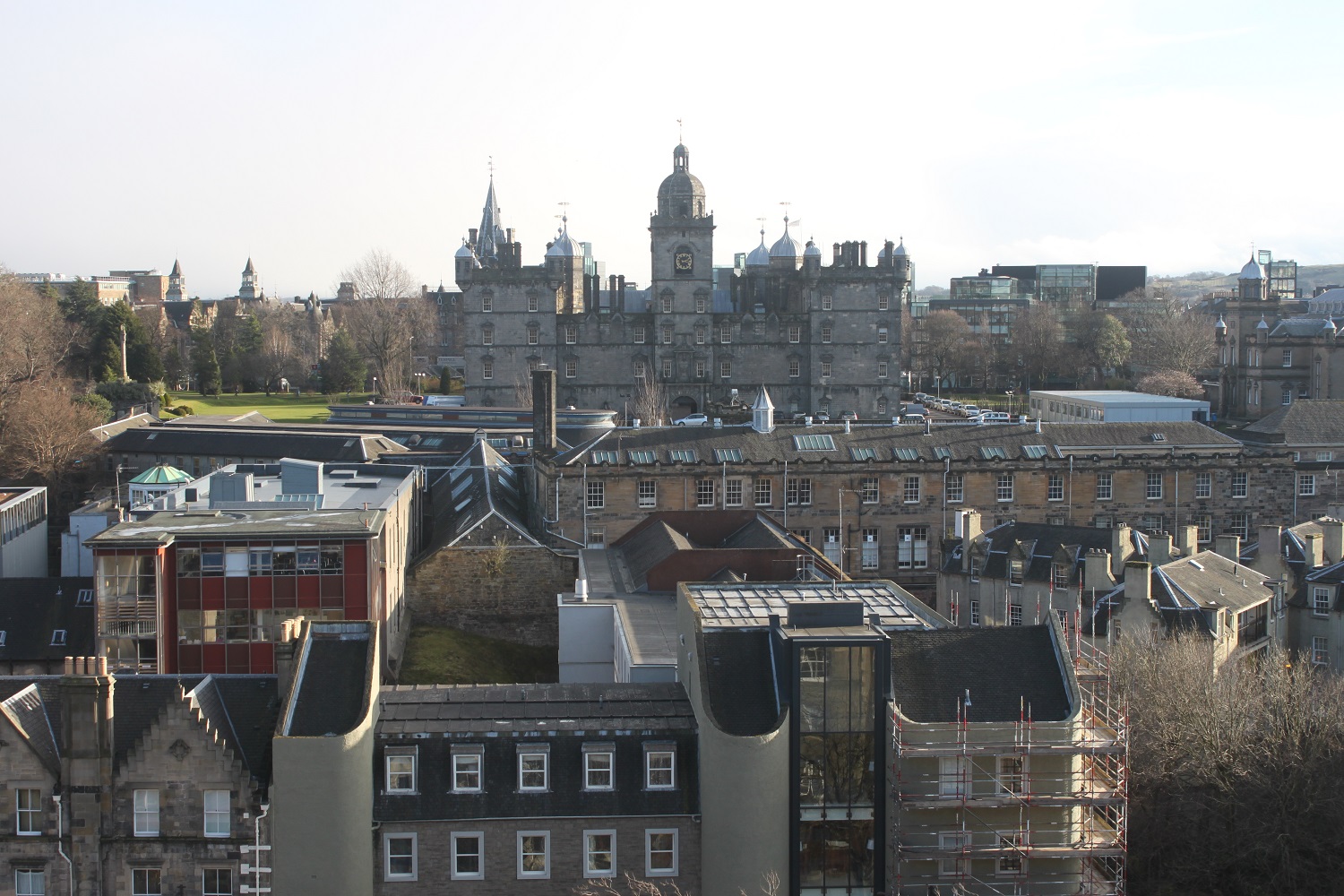 Any other Potterheads here? You might look at George Heriot's School and think it looks like Hogwarts – because it inspired Hogwarts! Harry Potter started in Edinburgh. J.K. Rowling sat down at the Elephant House to write the first book in the series, and a lot of the movies are filmed in Scotland. I was actually lucky enough to just stumble upon the restaurant and my inner fangirl exploded when I learned that the queen Rowling herself had started the series there. And to top it off, the food was some of the best I'd ever had. I wrote a blog post on several things to do in Edinburgh that are Harry Potter-related.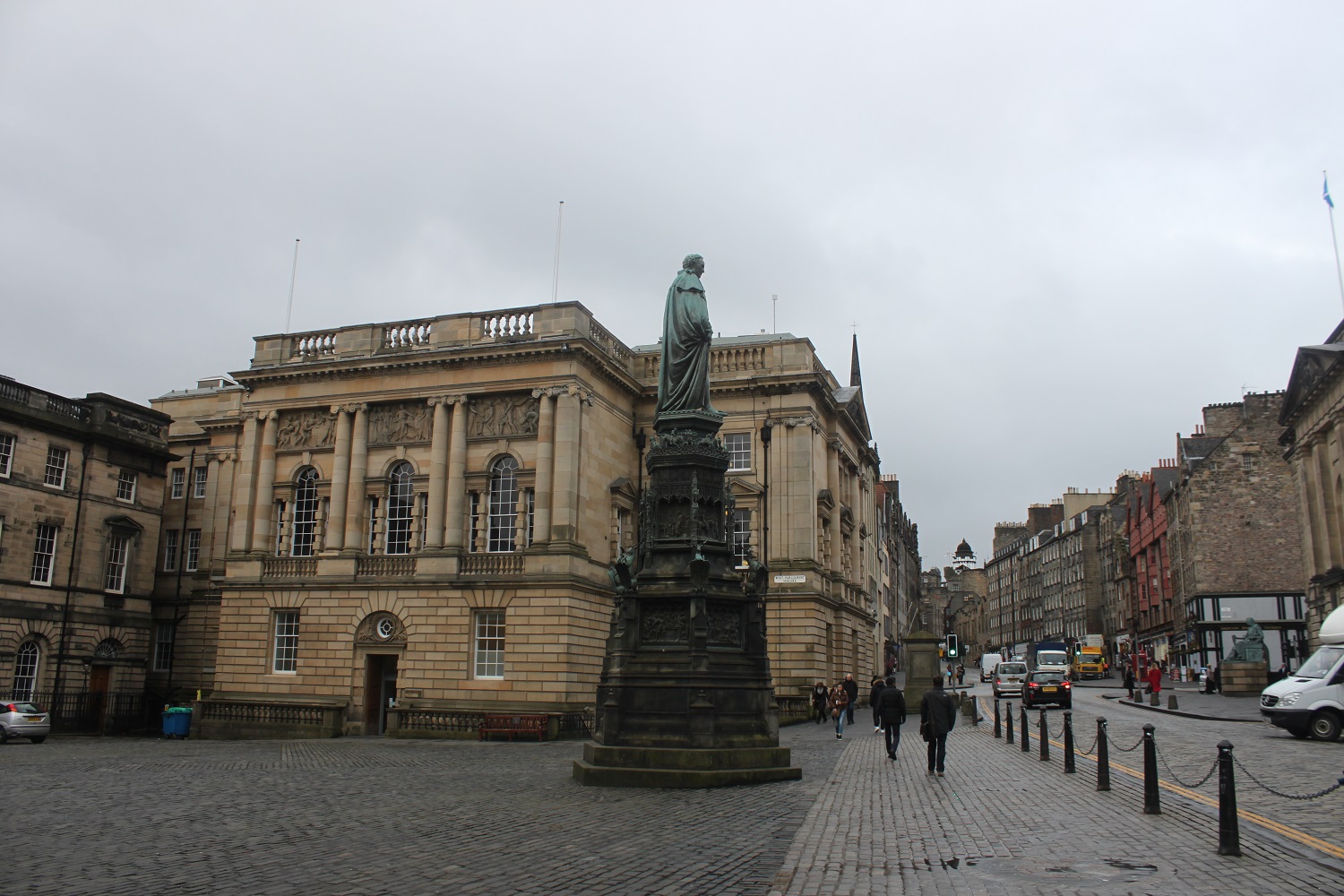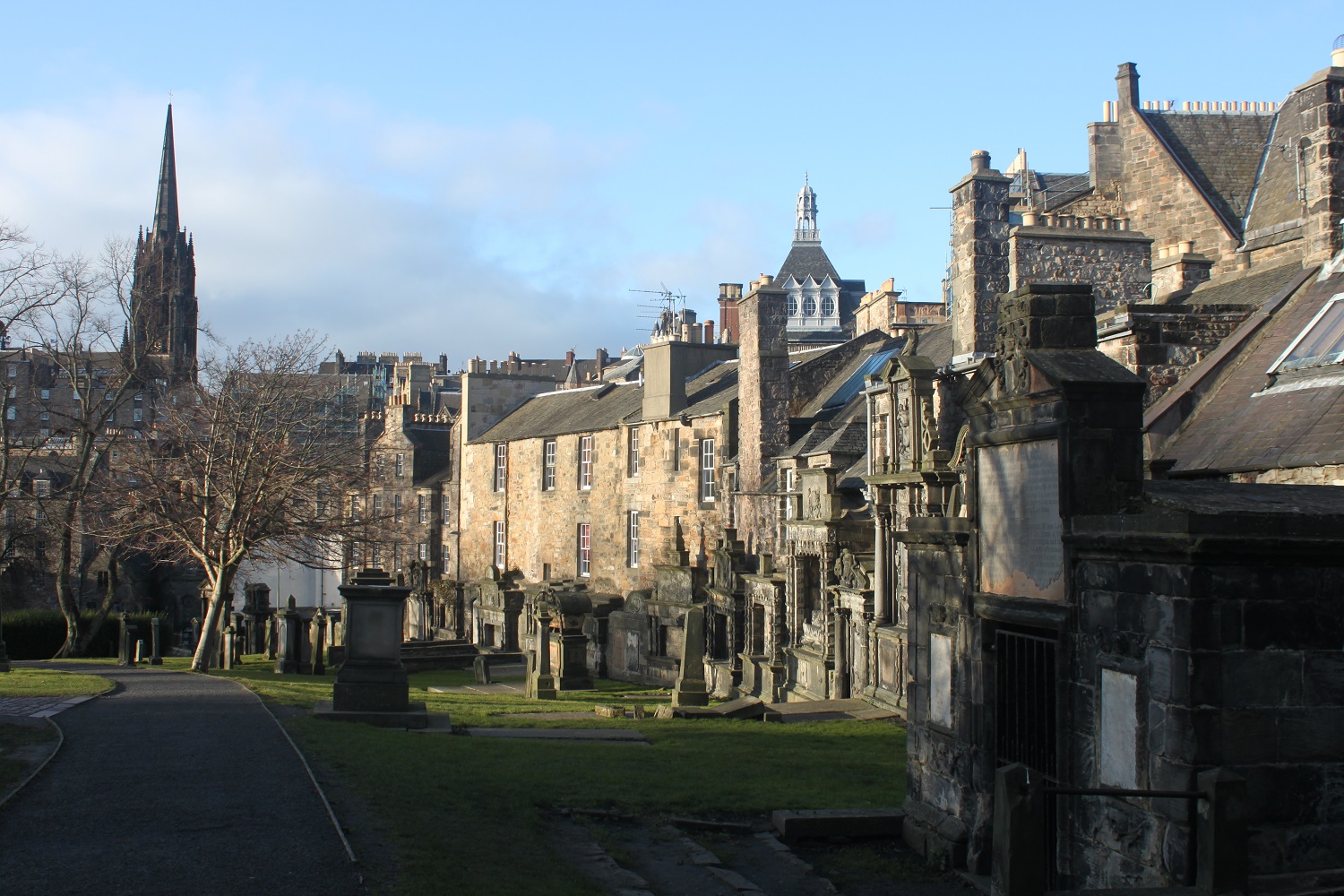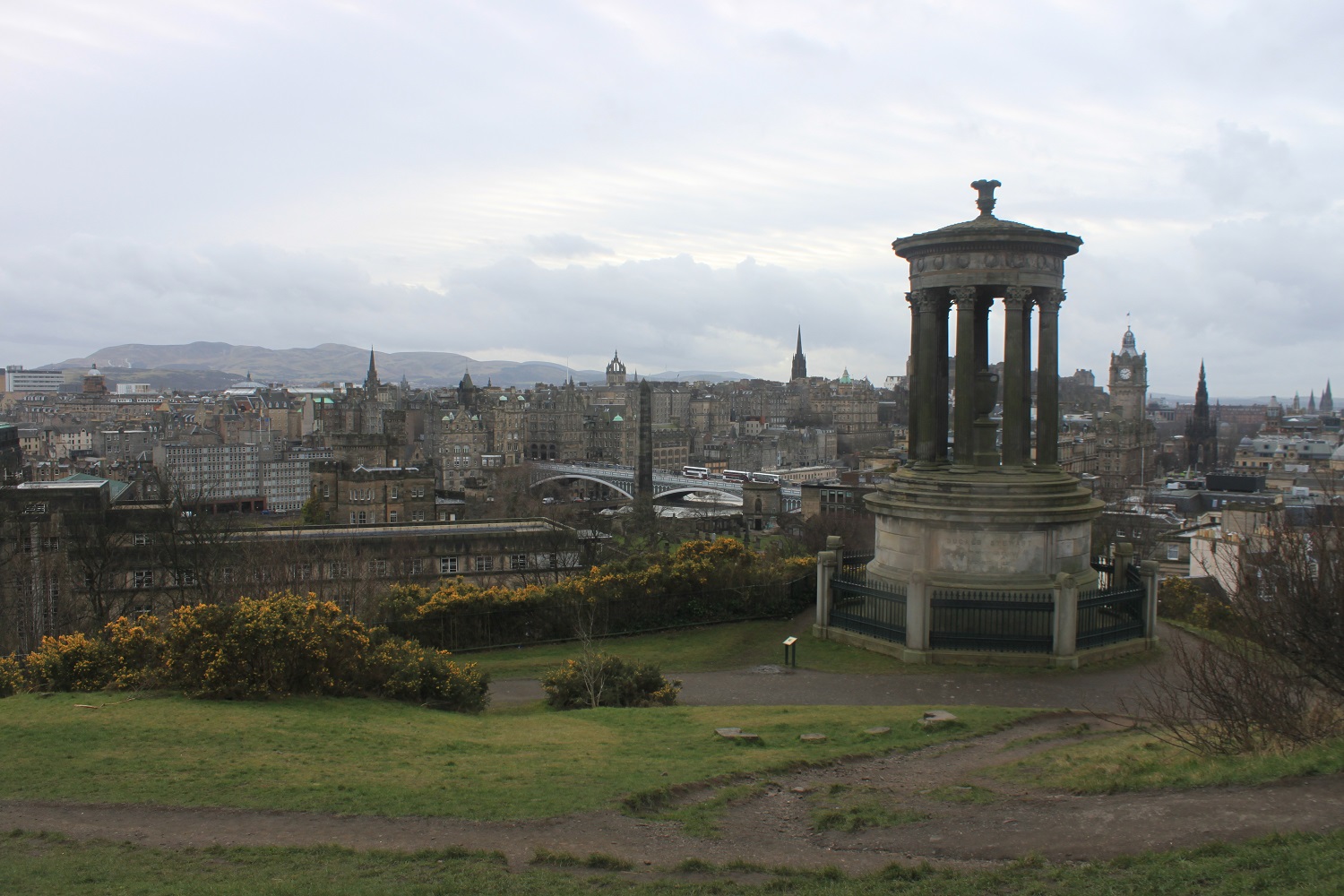 Calton Hill
In case you couldn't tell, I love Edinburgh in all that it is and all it has to offer. If you're into anything Gaelic or British at all, I'd highly recommend spending at least a few days in this magnificent city and can guarantee that you will not be disappointed.
Have you ever been to Edinburgh? What did you think?
This post was heavily edited on August 13, 2019, following a second trip to Edinburgh.
Posted on Friday, June 1, 2018 in Destinations
Tags: edinburgh, scotland