Bruges – Things to Do & Travel Guide
Posted on Monday, April 8, 2019
Bruges, Belgium is a fairytale city and one of the most unique and charming I've been to. Bruges is definitely a town more people should consider visiting, especially if they like the aesthetic of medieval times combined with the comforts of today.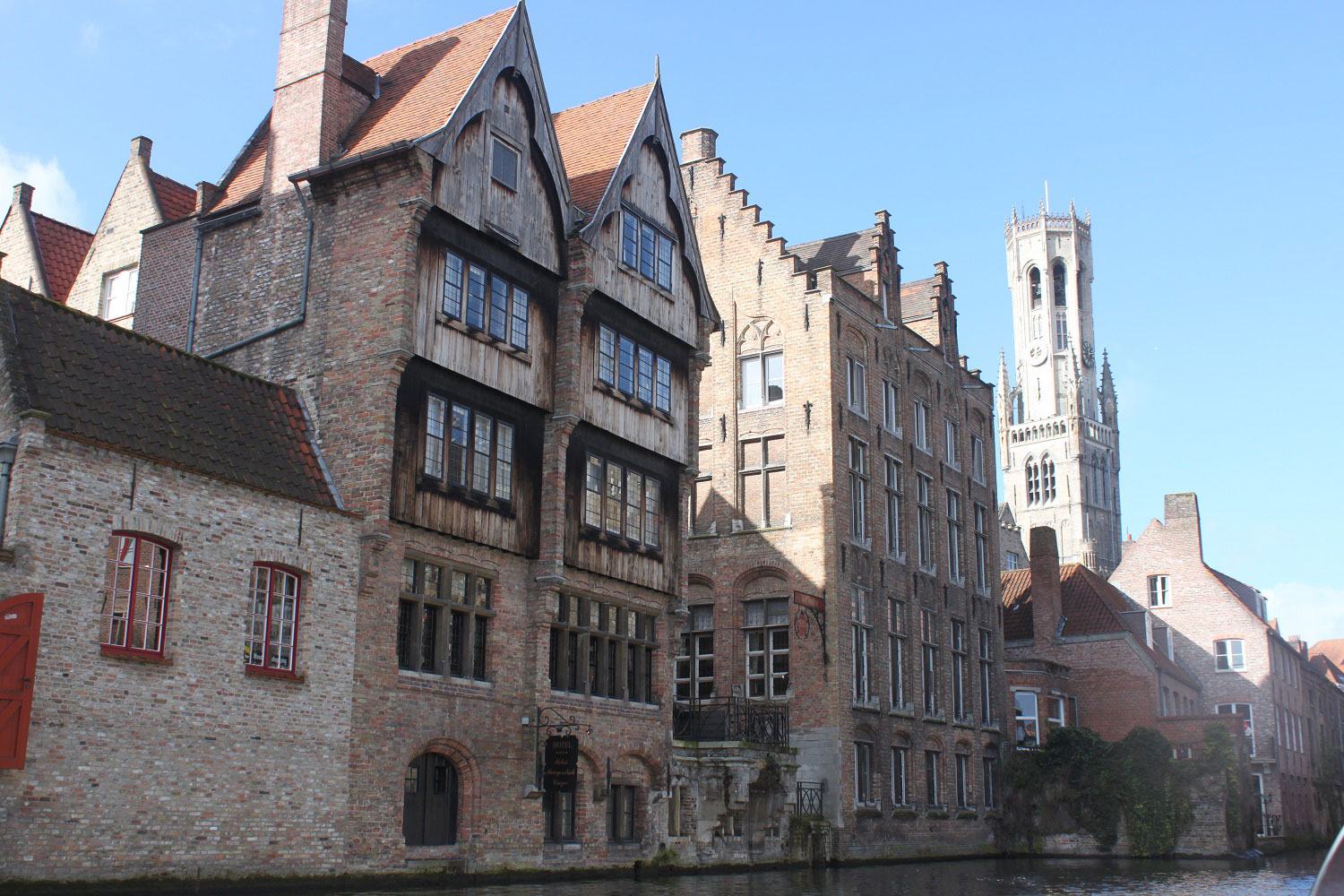 A lot of Bruges's history revolves around its high time in the late medieval period to the early Renaissance (1000s-1400s). Because of its location, it served as a large trading port, primarily in cloth. When power shifted away from the Low Countries, Bruges lost its power but certainly didn't lose its charm. Today, it's one of the several cities nicknamed "Venice of the North" for its canals. Before I went, I heard that it was beautiful, and I heard it was very tourist-y. I went in the off season and it was an amazing experience, not tourist-y in the annoying sense.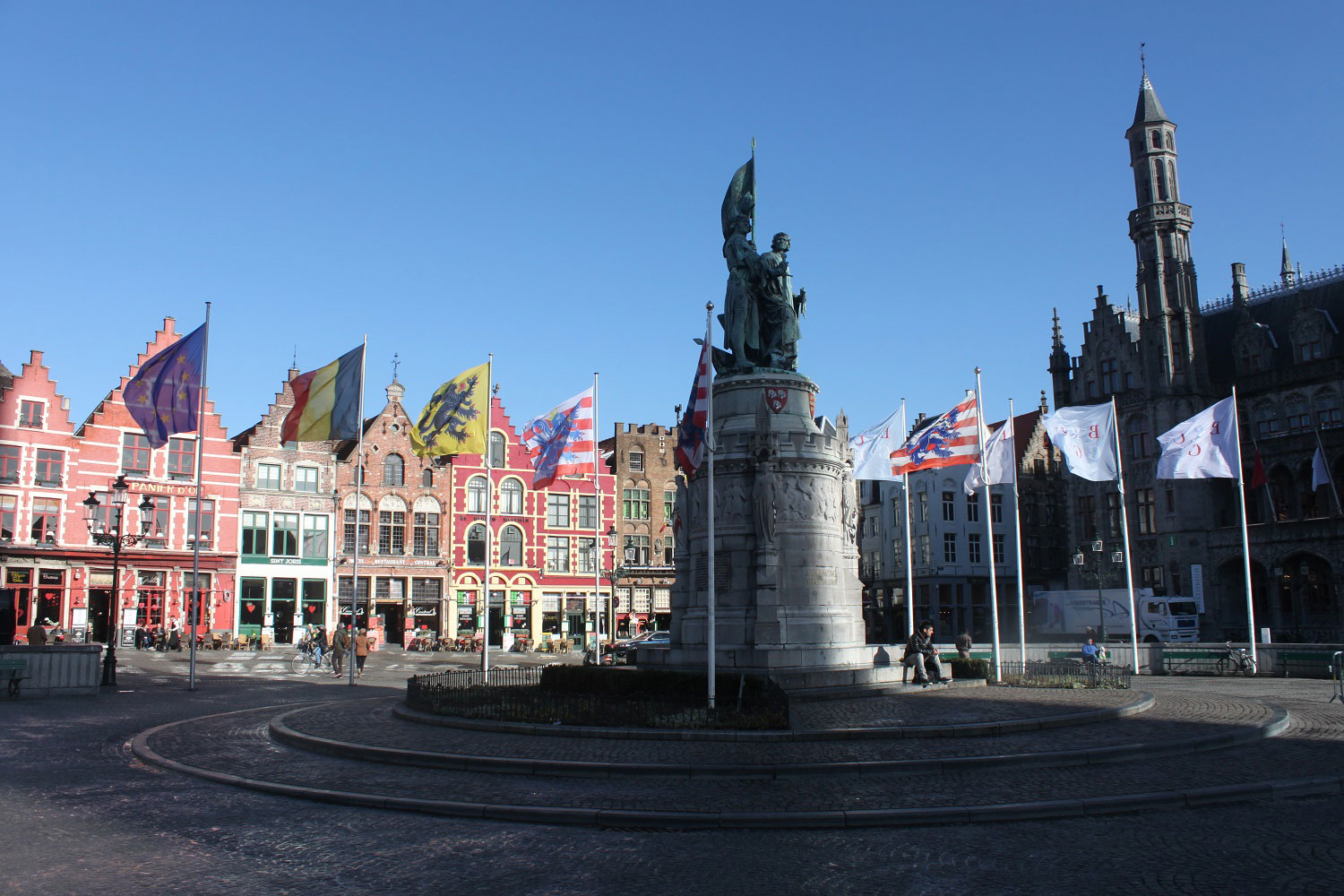 The main square, "markt," is absolutely gorgeous. Here you can visit the Historium Bruges, where you go back in time and follow lovers from Renaissance Bruges. It's more for children and not super informative but the top level has a great view of the square. Alternatively (or additionally) you can go to the top of the bell tower. The main square is also a good place to catch a tour in a horse-drawn carriage, a unique way to see such an old city.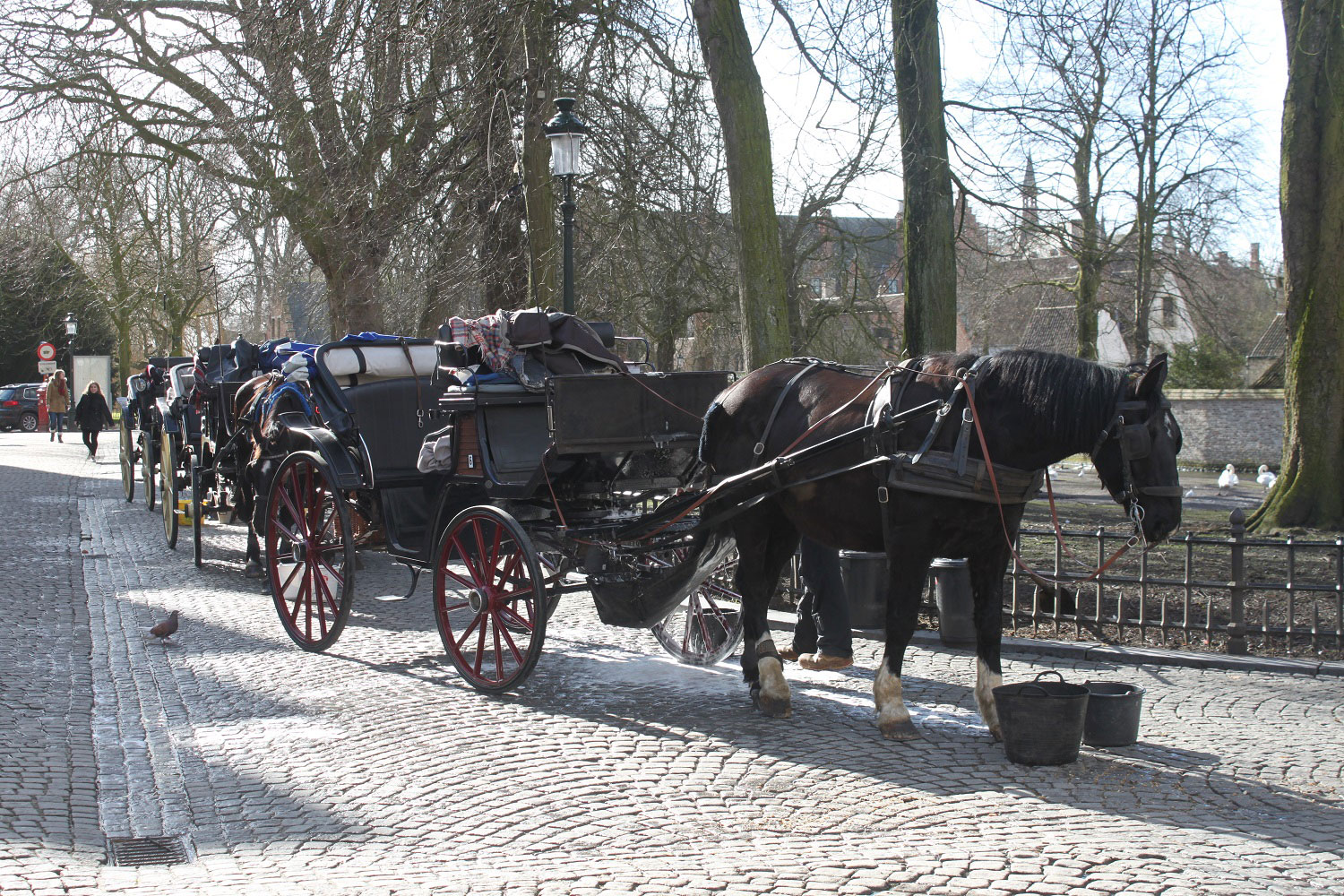 But what I love about cities is what lies beyond their main squares. The Flemish architecture and gilded buildings don't end there, and the medieval part of Bruges is actually quite expansive. You can take a canal tour to get some unique views of the city, or simply stroll along the streets and see Church of Our Lady Bruges soaring above several centuries' worth of buildings. During the off season, the city can be really relaxing. However the city does have some smaller museums to keep visitors preoccupied. What I really love about Bruges is the ornate decoration of its buildings and well as its gold gilding. So beautiful!
The buildings alongside the canals also make the town very picturesque.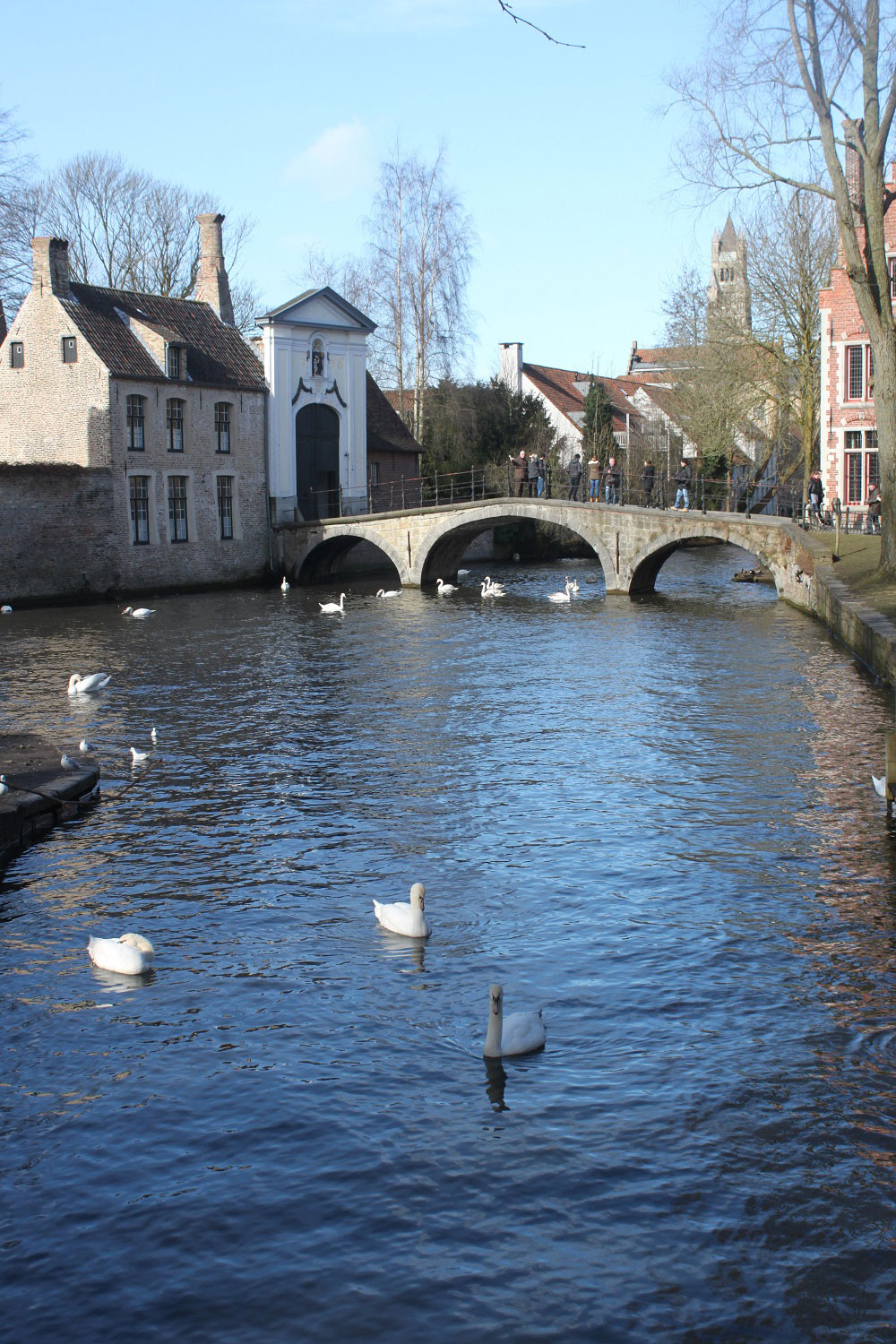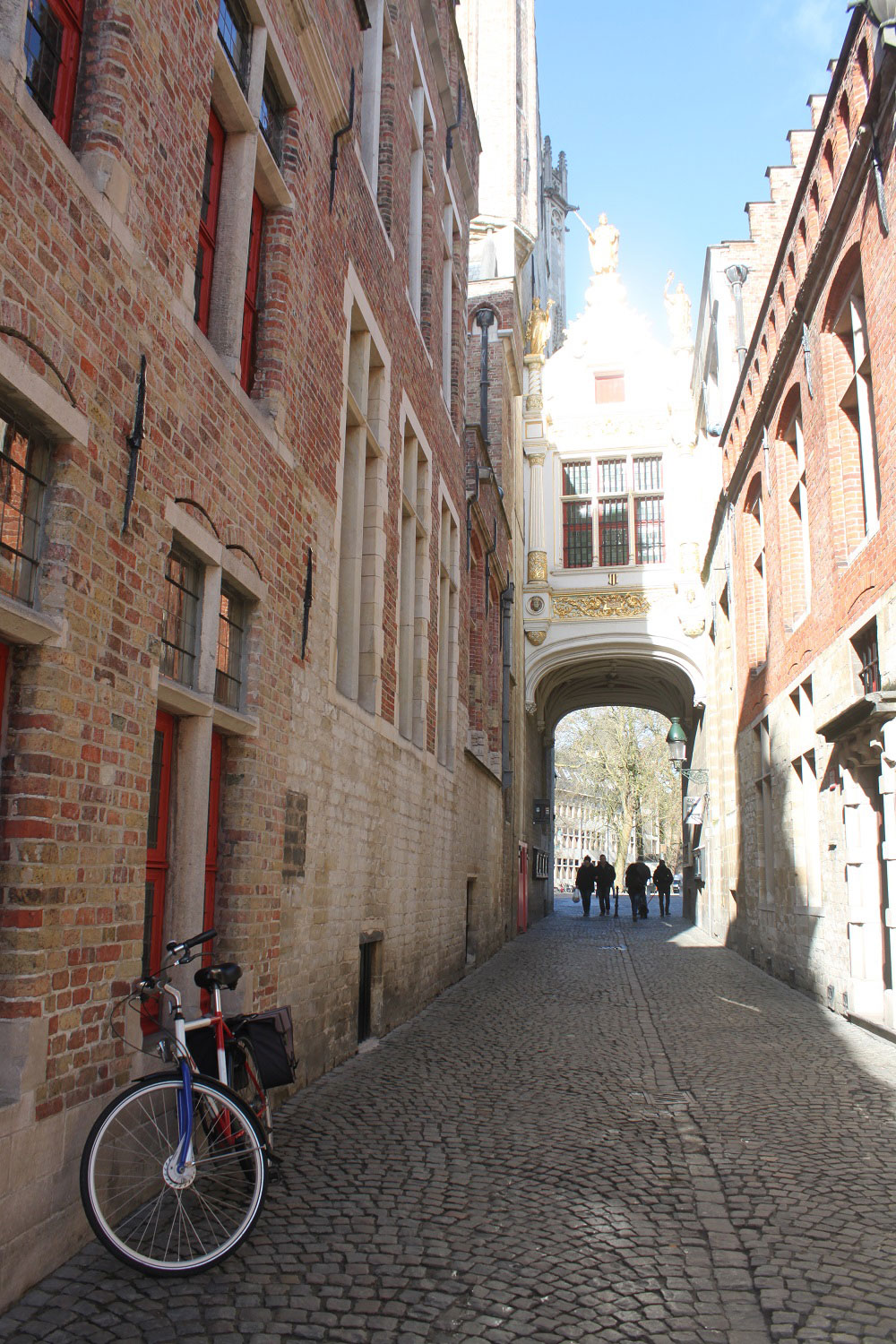 Surprisingly the art museum I visited, Groeningemuseum, was quite small. I heard it's supposed to have Flemish art but I remember it having a large Picasso exhibit. One of the most important places in Bruges is the hospital, Sint-Janshospitaal, which dates back hundreds of years. You can even go inside to visit.
The city also has a Diamond Museum and Torture Museum. As Belgium is well known for its food and drink, there are appropriately a French fry museum, Choco-story (chocolate museum) and a beer museum. The museums I went to were small, and it looks like the ones I didn't visit are too. So I think it's safe to say that provided you can pay the entrance fees, you can see a lot of museums in a short amount of time.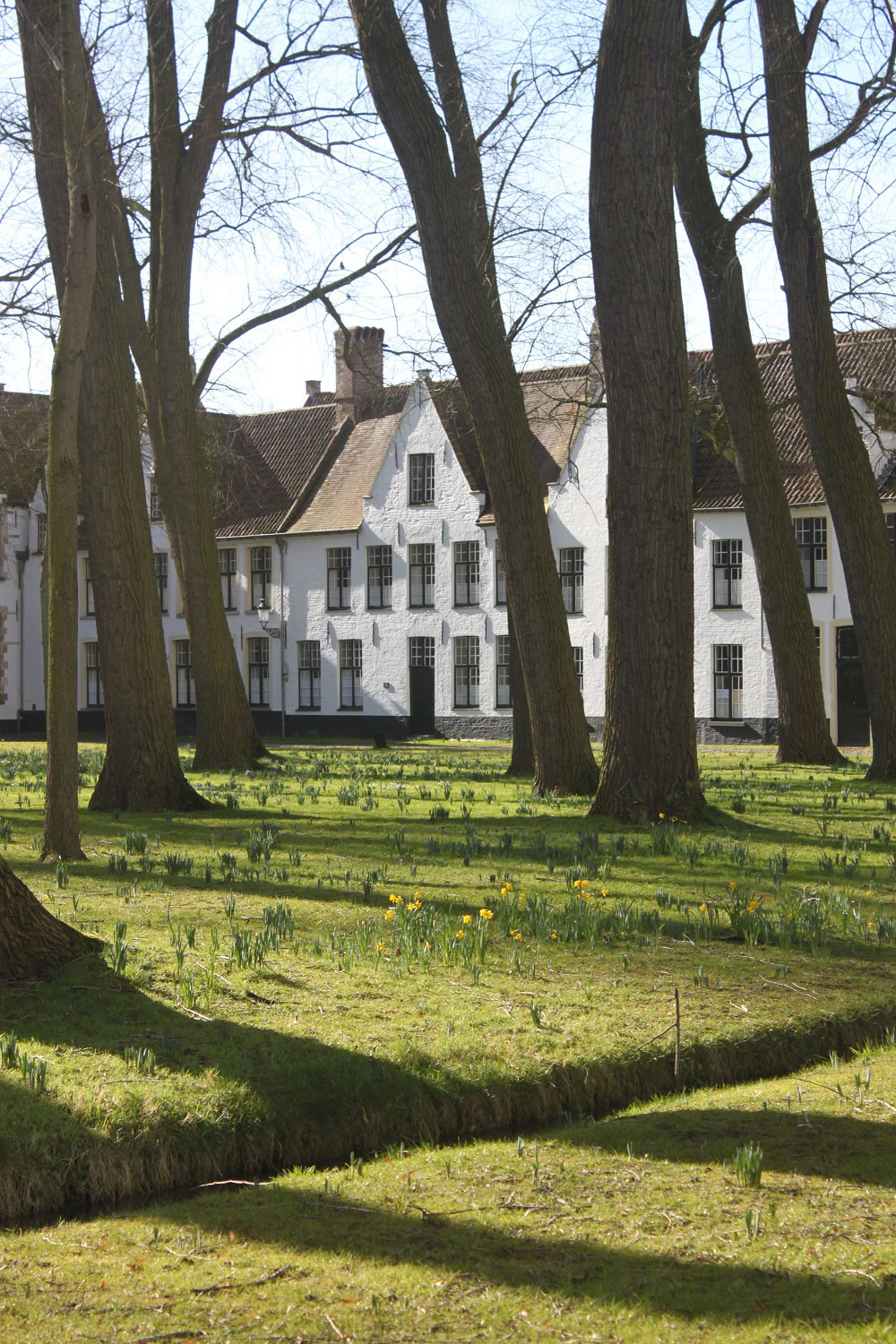 There's also a tonne of shopping (lace is Bruges' specialty) and places to buy chocolate. I have to say that Belgian chocolate is amongst some of the best, beyond Godiva, which you may have already tried.
You can also visit the Begijnhuisje which is a very tranquil, monastery-like complex that has some exhibits on life several centuries ago. I recommend making this a stop since you'll get to see a lot of gorgeous Bruges on your way there. There's a bunch of swans on the water outside and it's a very pleasant place. One of the other places I stumbled upon is the Minnewater, which is a park with a lot of old brick buildings on a canal. It felt like I had left the town and was wandering around sparse forest. You'll have to leave the city centre to visit Kruisvest Park but it has centuries-old windmills, a staple of Lowland culture.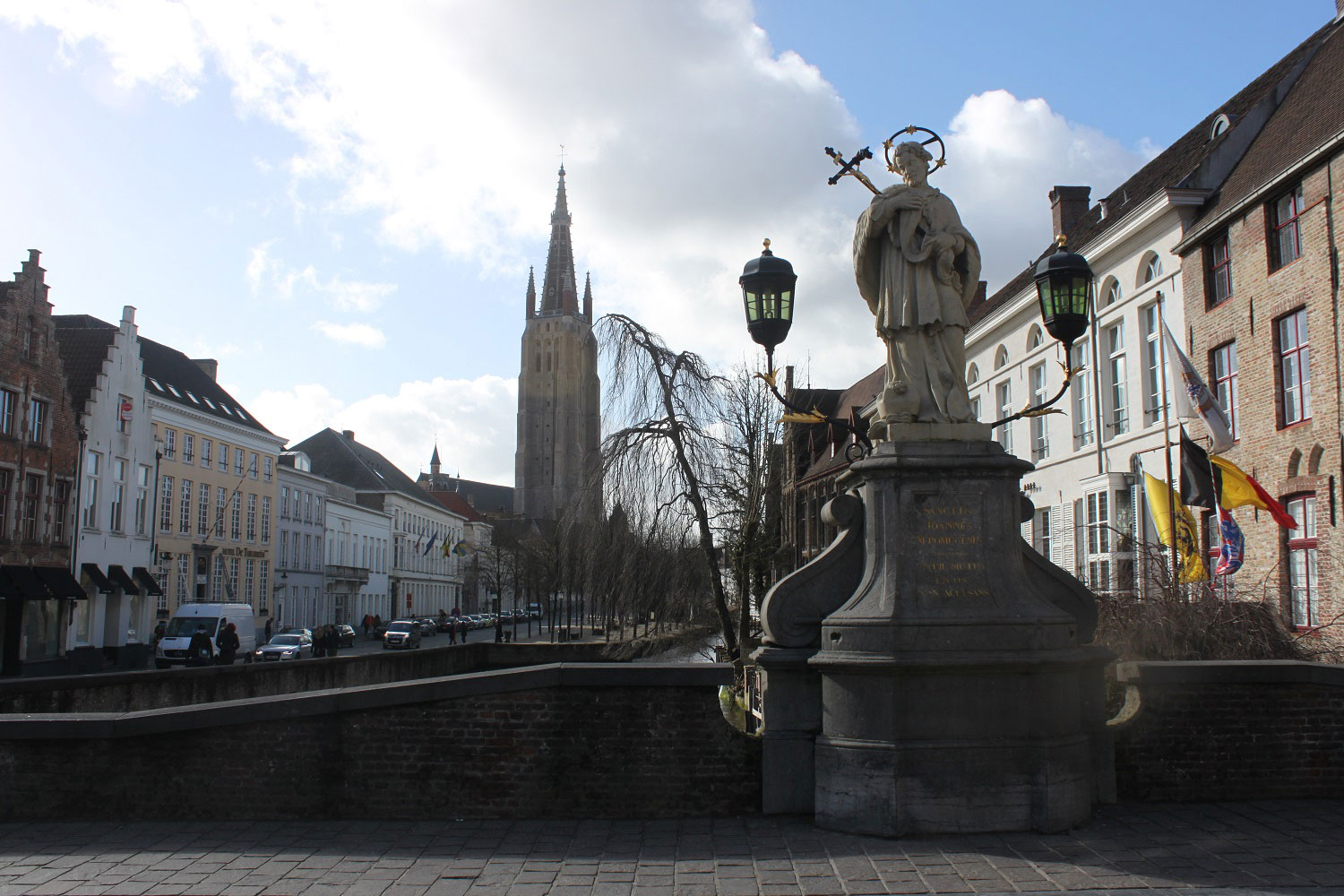 A lot of people compare Bruges and Ghent but Bruges is much, much more relaxed and tranquil than the latter city. Even though it's large, it's really more of a town. Yes, it does cater to tourism but a lot of it is lace and textiles such as tapestry, which can be great souvenirs. They also have horse-drawn carriage rides and boat tours, but that's very reasonable. I didn't think that the souvenirs and attractions were particularly overbearing, but it might get busier during the high season.
Bruges is much more relaxed than Ghent, for sure. I really liked that it's a sleepy town and I was able to meander on streets alone. It has a slow pulse and Ghent's is a bit faster. It's quite enjoyable but may not appeal to everyone, especially as an overnight or long-term destination. Full disclaimer, I didn't stay the night so I can't attest to its nightlife.
Bruges can be done in a day with good timing. For cities like Bruges, I recommend getting a map and marking off where you've been so you can cover everything and see as many hidden corners as possible. Though there are several canals, you can easily see on a map where the main "island" is. I also recommend visiting the Magdalena and Sint-Anna Quarters. The charming architecture of Bruges stretches far over the town, but it's reasonably small so you can see it in a few hours if you go quickly. If you want to spend two days here, you can probably have a relaxing two days with plenty of free time. If you are in the area, I highly recommend setting at least a day aside to visit Bruges because it's a unique experience.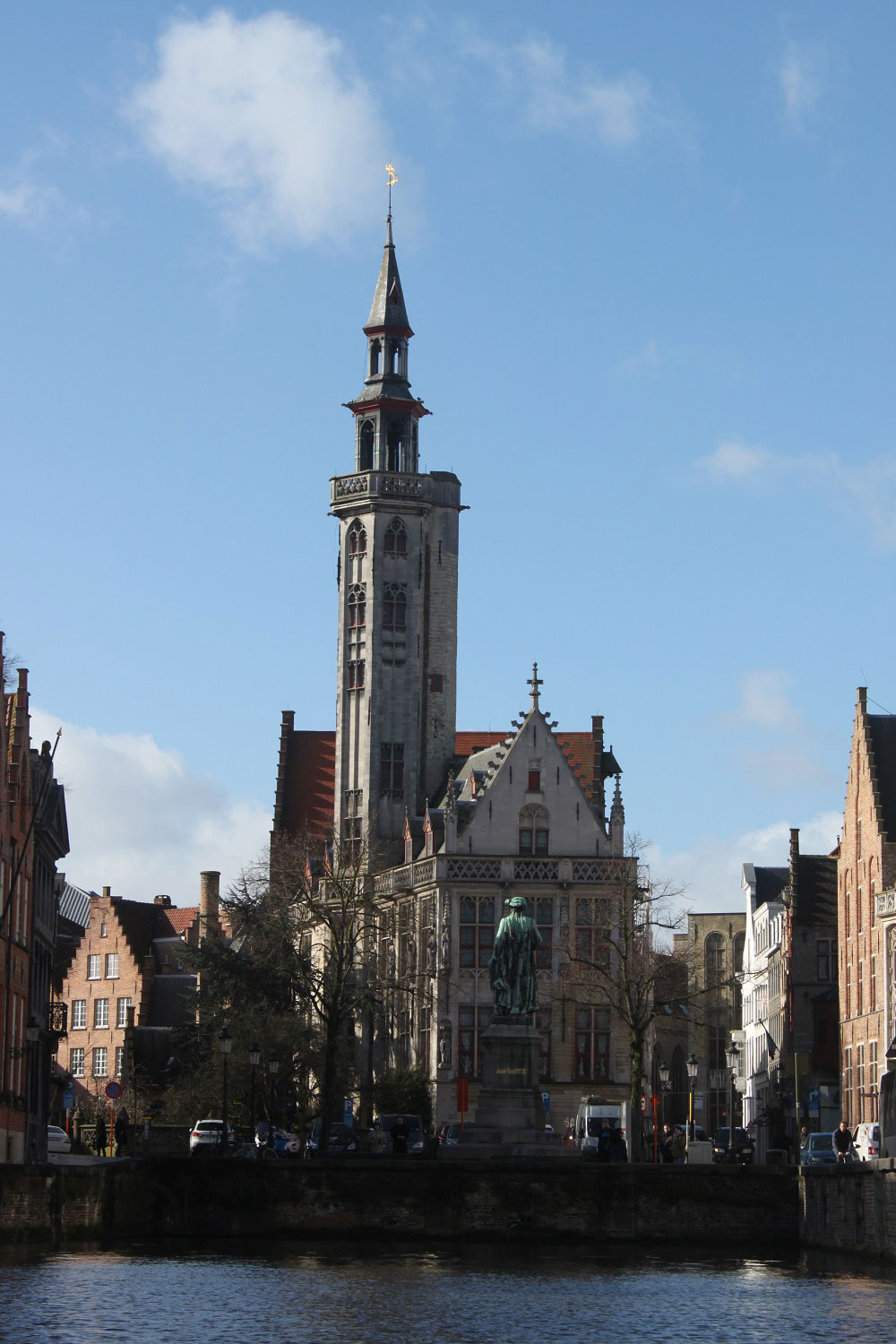 Have you ever been to Bruges? What did you think?
Pin This for Later
Please note that this post may contain affiliate links. These are at no additional cost to you but I receive a commission if you make a purchase through the link, and the commission helps me run my blog. Thanks for your support!
Tags:
belgium
,
bruges
,
europe
Want to support me?
Buy me a Coffee