Alnwick Castle and Gardens (a Harry Potter Filming Location!)
Originally published on Saturday, November 9, 2019
Alnwick Castle is a fairytale-looking castle in Northumberland, England, and it currently serves as the seat of the 12th Duke of Northumberland. It was founded in the 11th century and has served as the seat of Northumberland nobility for hundreds of years. It's actually still inhabited by English nobility today. However, a main reason people visit is because it's the location where the first two Harry Potter movies were filmed. The exterior was used as the grounds of Hogwarts. That was the real draw for me and my family to take a trip from Edinburgh and see it – even though the castle itself definitely warrants a visit.
Alnwick Castle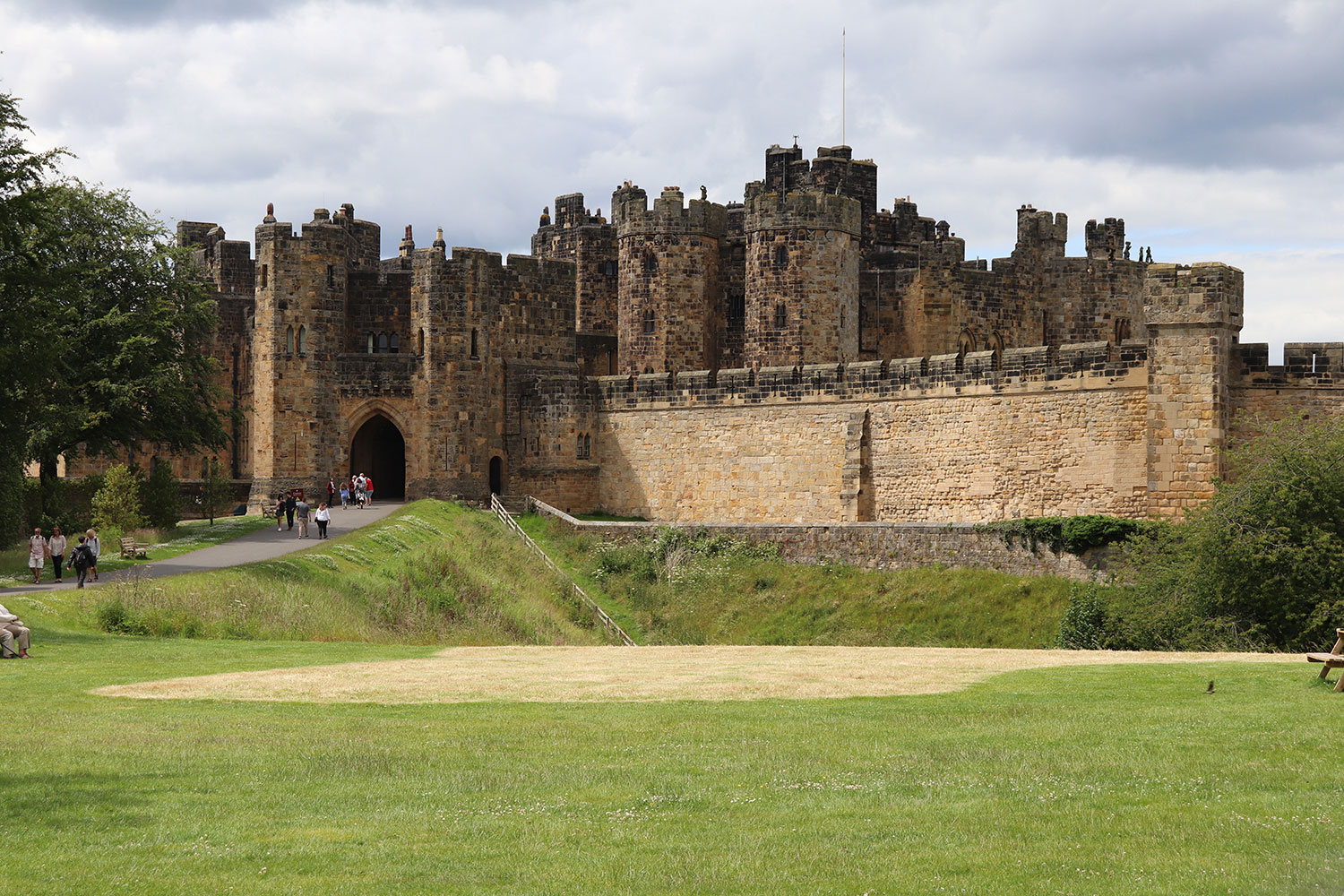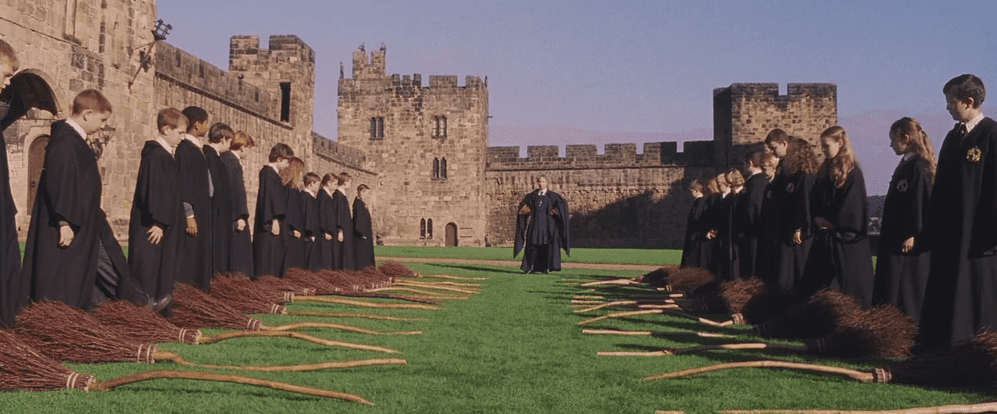 You can see the castle was used for a few scenes in Harry Potter, including the scene with the flying lessons.
The exterior of the castle is incredibly gorgeous, and there's some other things to do around the castle besides visit the inside (more on that below). The castle has daily themed tours at different times of day, such as a movie tour where you can learn about the exact filming locations of the Harry Potter films. They also have an "Artisans Courtyard," which is primarily designed for children. However they do have some crafts that are acceptable for adults. They also have a ride called the "Dragon Quest" (or something to that effect). In the courtyard alone, there's a lot for younger guests to do, including the crafts and dress-up. It's a nice way to keep kids preoccupied, if you have them. This definitely jumps up high on the "castles for family visits" list. We came later in the day and since everything had a wait time, we were only able to do about 1-2 things. So keep in mind if you want to do a lot then you'll need to allot more time. You can see what the castle currently offers on their website.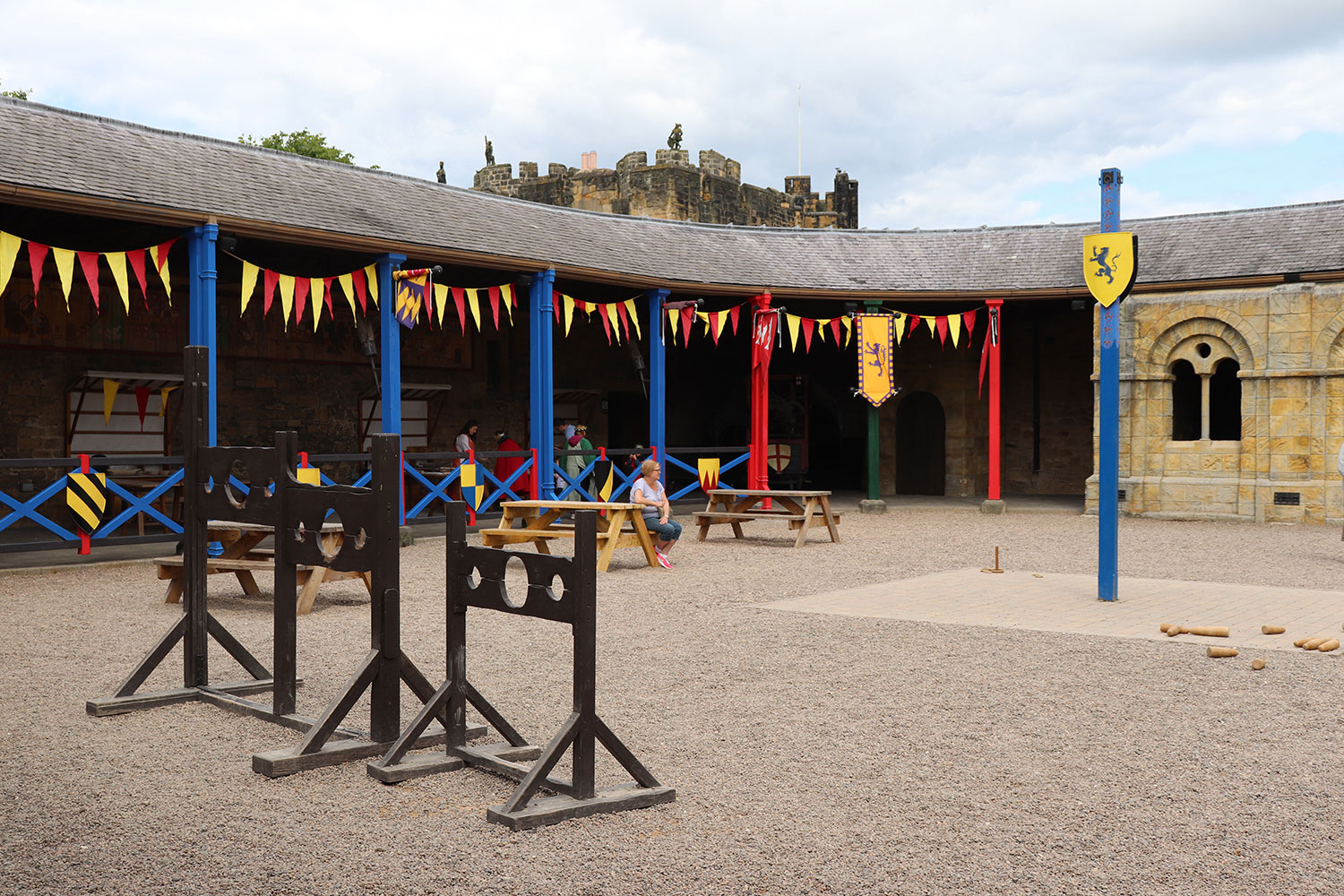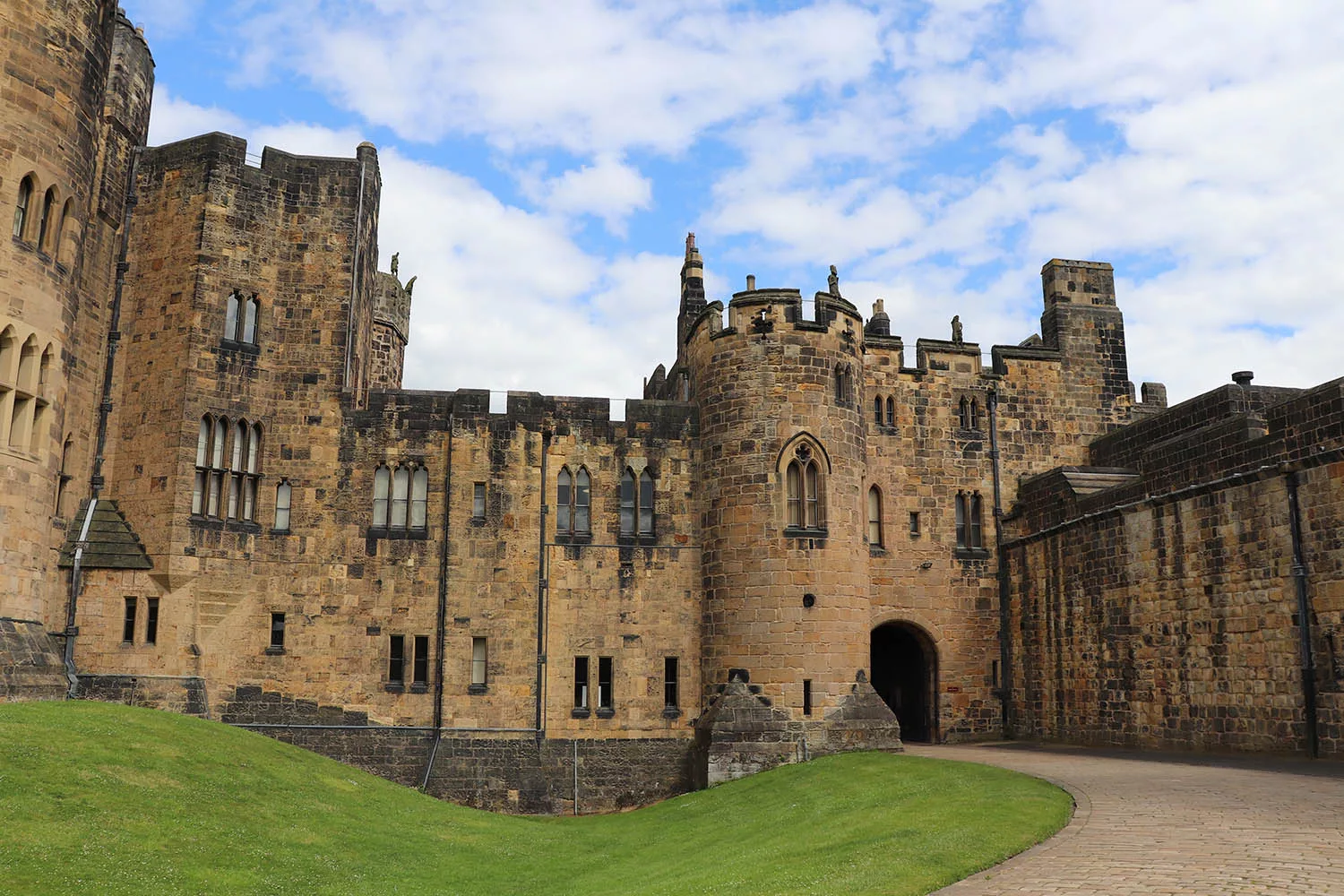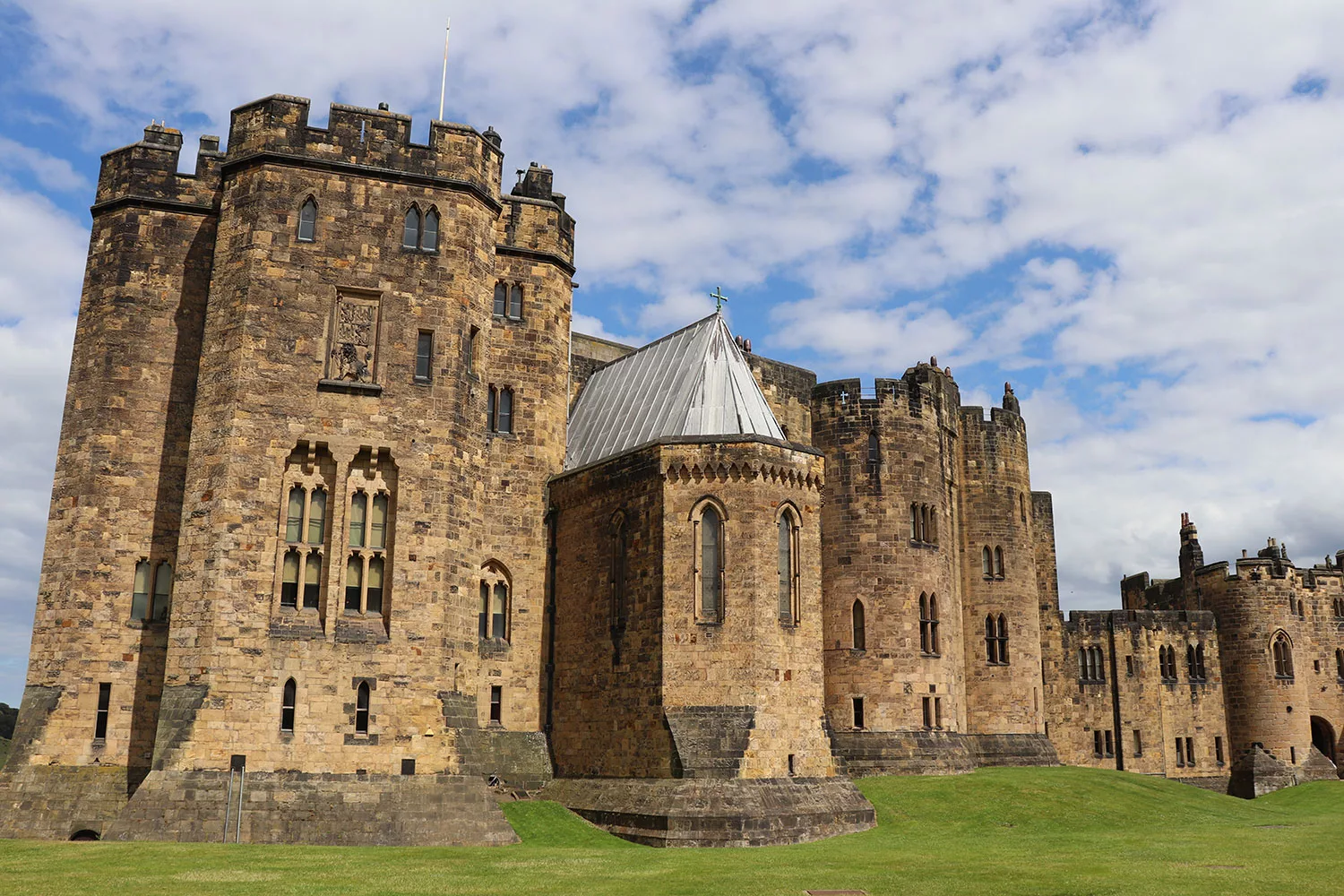 You can buy a ticket to the castle, the gardens, or a combined ticket. Keep in mind that each deserves a good hour or two at least. At the castle, the main attraction inside is the State Rooms, which are very gorgeous. They remind me very much of the Newport Mansions in Rhode Island, very lavish in decorating with a romantic style. You might have already seen them before if you watched the Christmas specials of Downton Abbey since Alnwick Castle also made a TV appearance there. What stands out the most is that people still live there, so you're not seeing State Rooms of the past, but State Rooms that are used in modern day. Also you can see some photographs of the current Duke's family, a TV, some modern furniture, etc., which is quite a unique feature. Entrance to the State Rooms is included in your admission so you may as well look inside as it's a self-guided visit.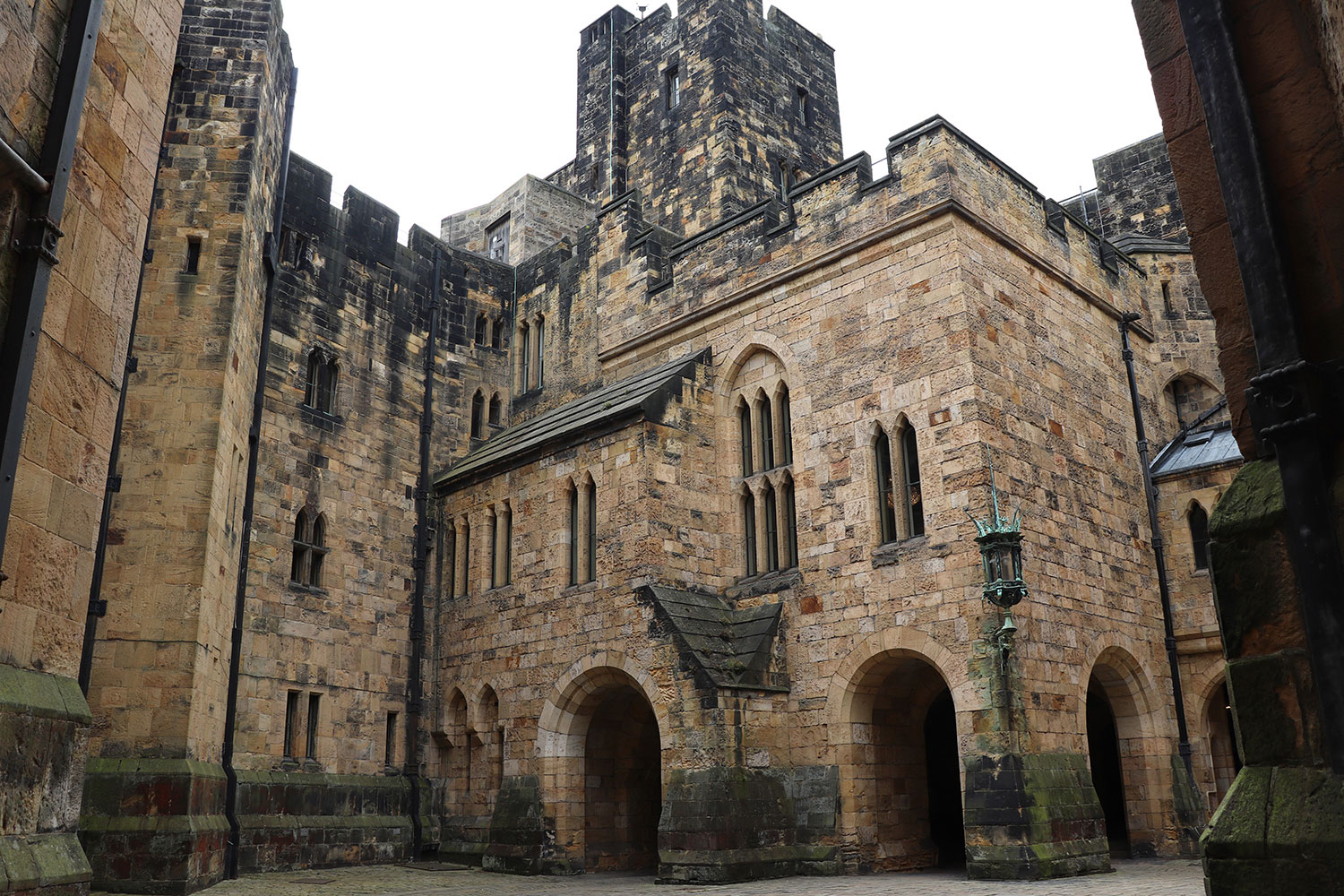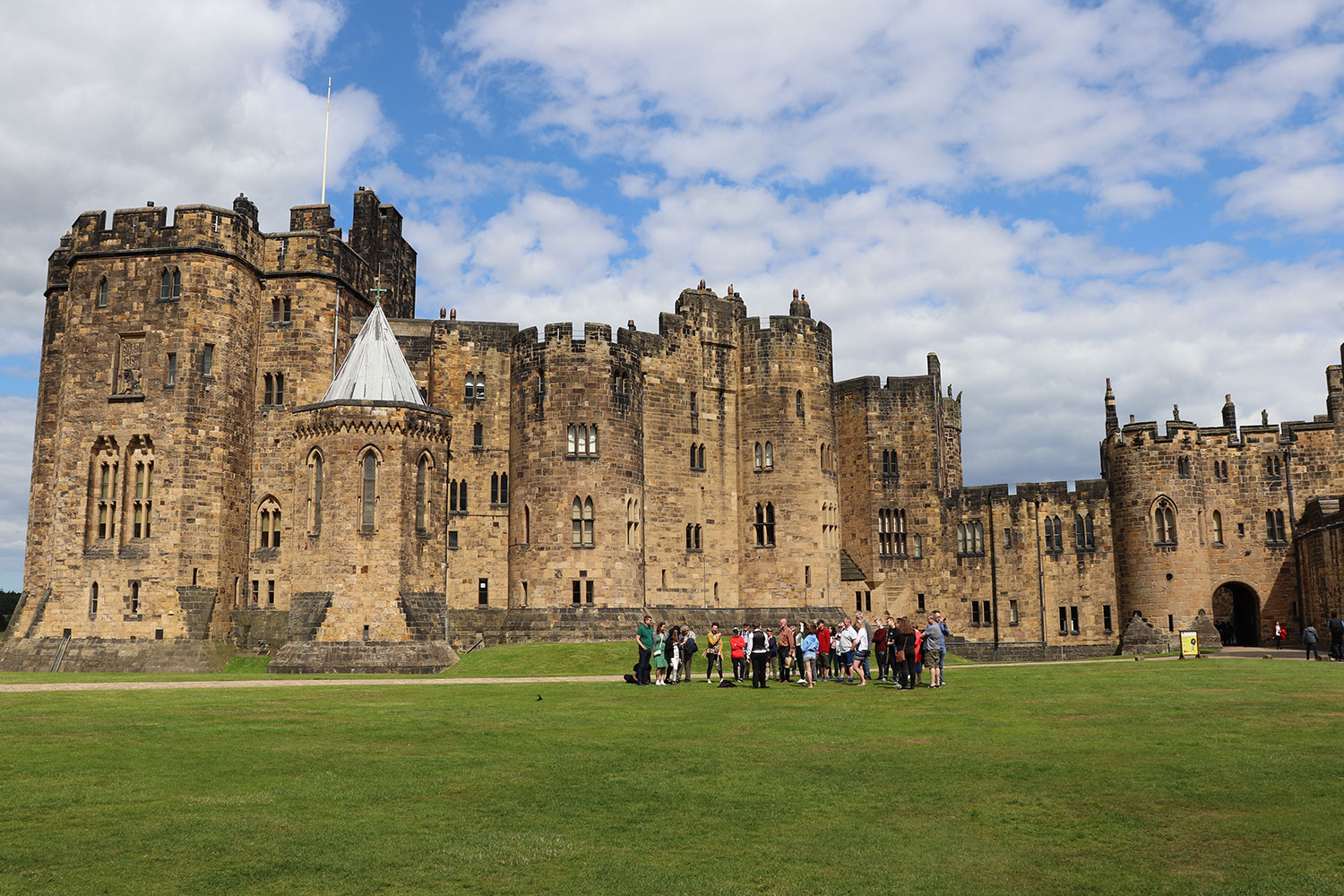 The castle also has "broomstick lessons," mimicking the broomstick lessons that were filmed there for the first Harry Potter movie. (Say UP!) What I did, and thought was quite fun, was archery. You get about 5-8 shots (depending on which mentor you get) and the mentors teach you how to shoot a bow and arrow. Though the line takes a while to get through, it's because each person is given adequate time to learn how to properly armor up, stand and shoot. I found the experience to be really cool and now I kind of want to buy a bow and arrow. (Also, I hit the bullseye!) Be sure to check with the castle before going if they have these activities up since they might be season-specific.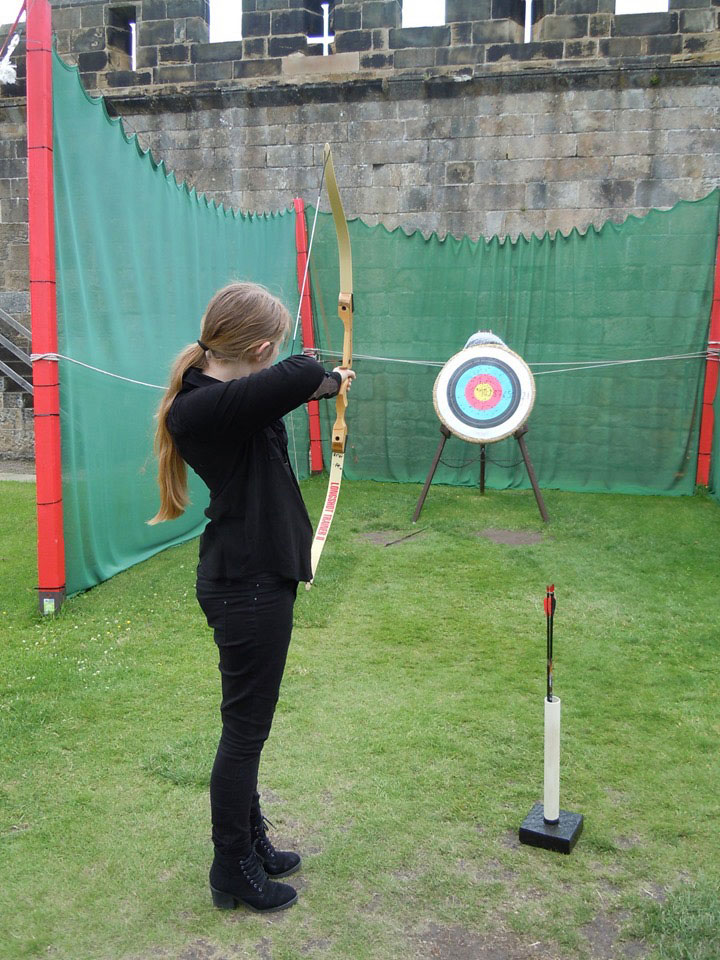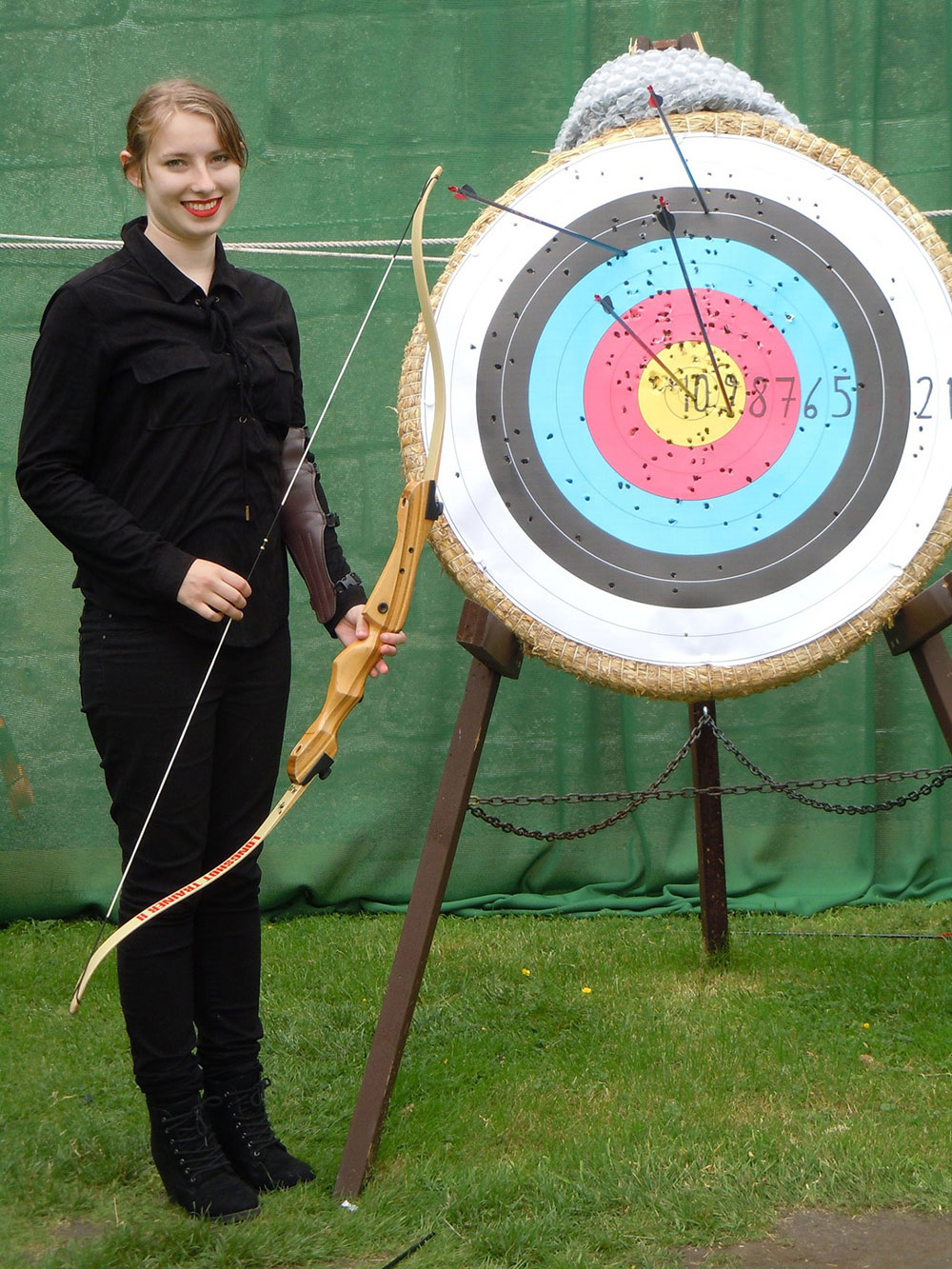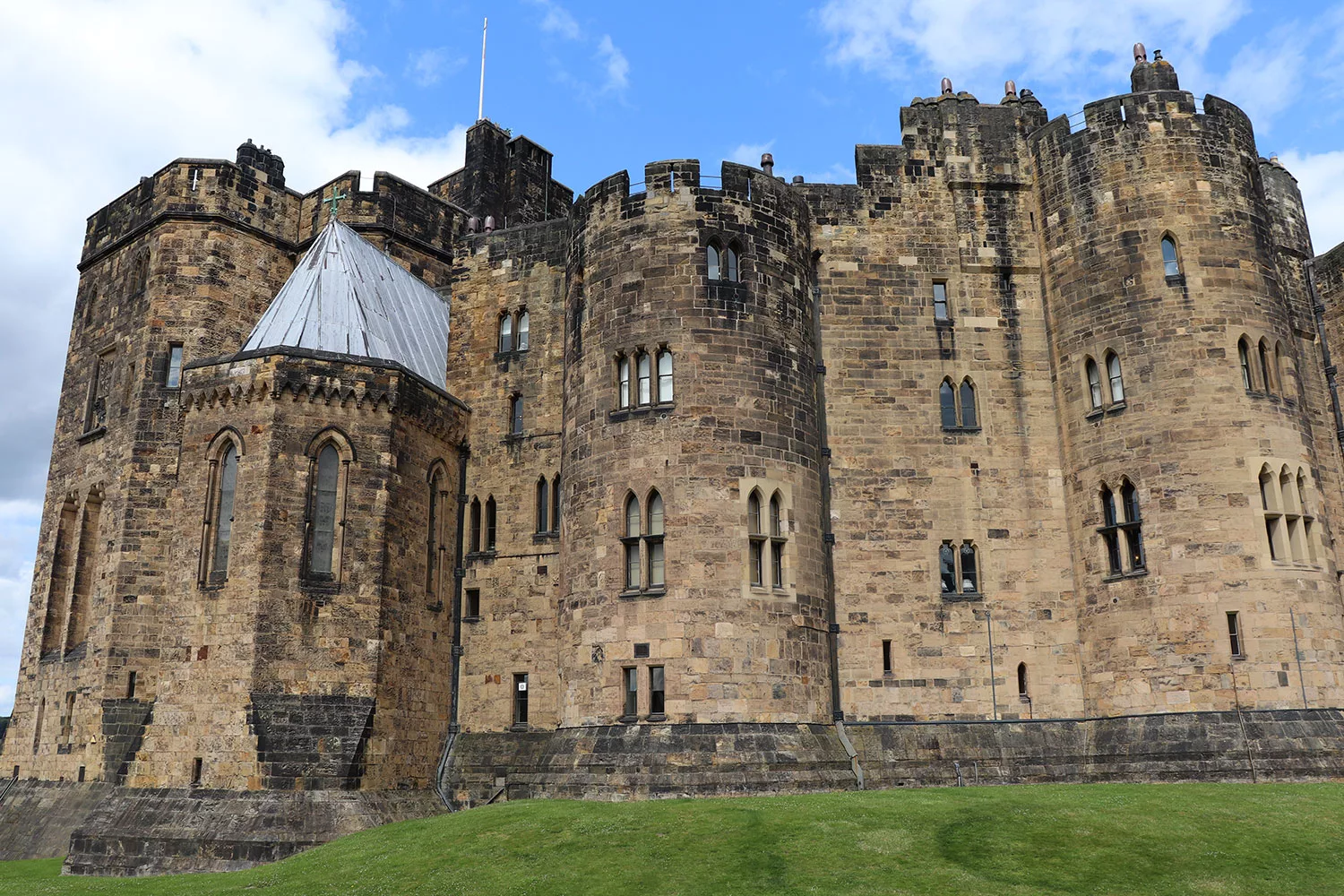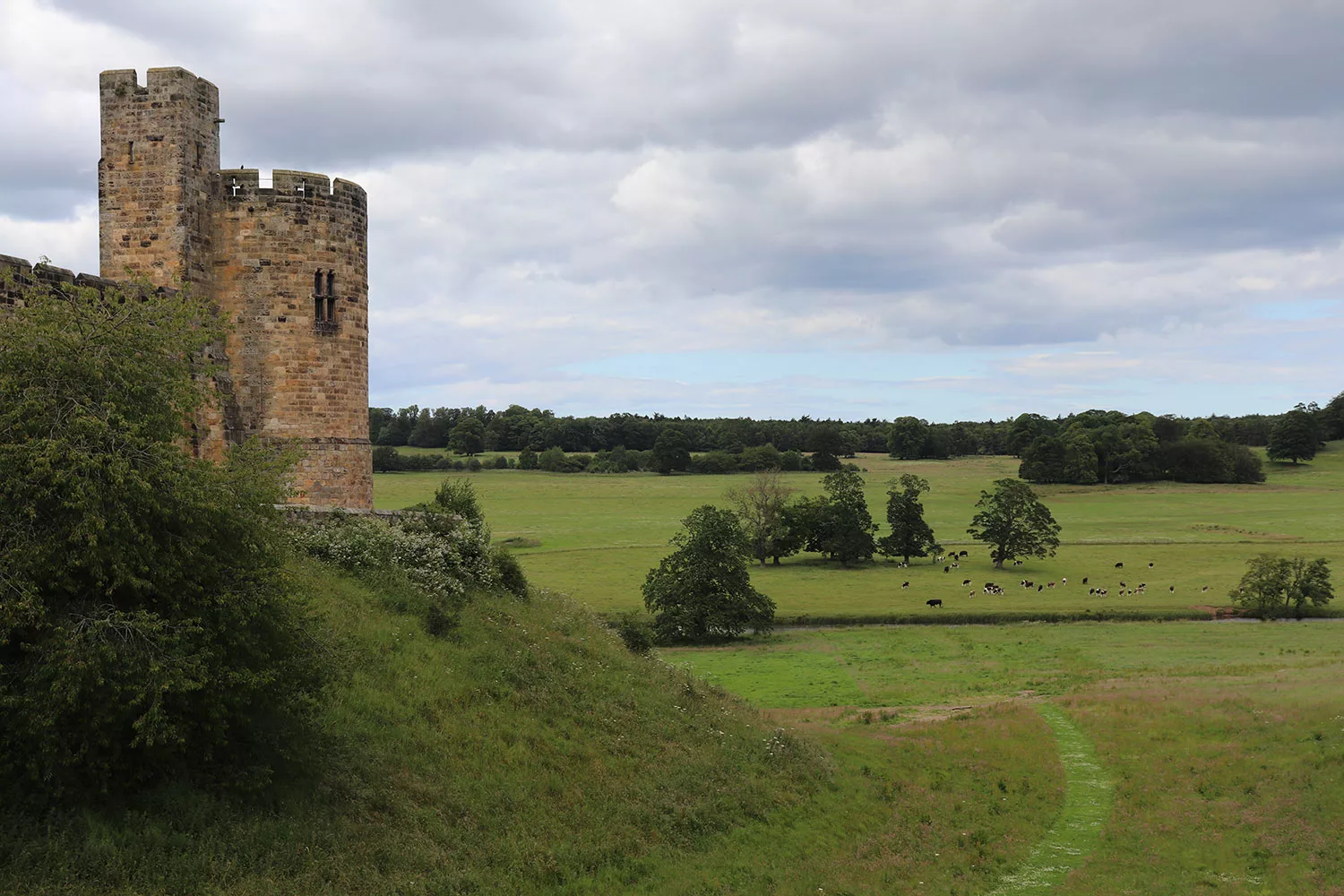 Alnwick Gardens
Across the way is the garden, the other half of the estate, which is actually very large. It's not a part of the original castle as it was first used as a garden in 1750. The garden you see today was sponsored in 1997, so it's very new. They have a lot of different areas of plants to see, so you should allow adequate time to explore the grounds. You will probably need a few hours. The prominent feature of the garden is the cascading fountain. However, I found their rose garden to be absolutely stunning (I went in July and the roses were in bloom). It was so gorgeous, especially up against the old stone walls. The gardens are also known for their Poison Garden, which I've seen coined as the "most dangerous garden in Britain." You might actually recognise the sign as it's rather well known. You can only get in with a tour guide as everything there is poisonous to some degree; a lot of it is deadly. The guide will tell you highlights of their collection and of course is also available to take questions about anything you see inside. You can learn a lot about poisons and even see a real Mandrake root! Another way to get into the Harry Potter spirit.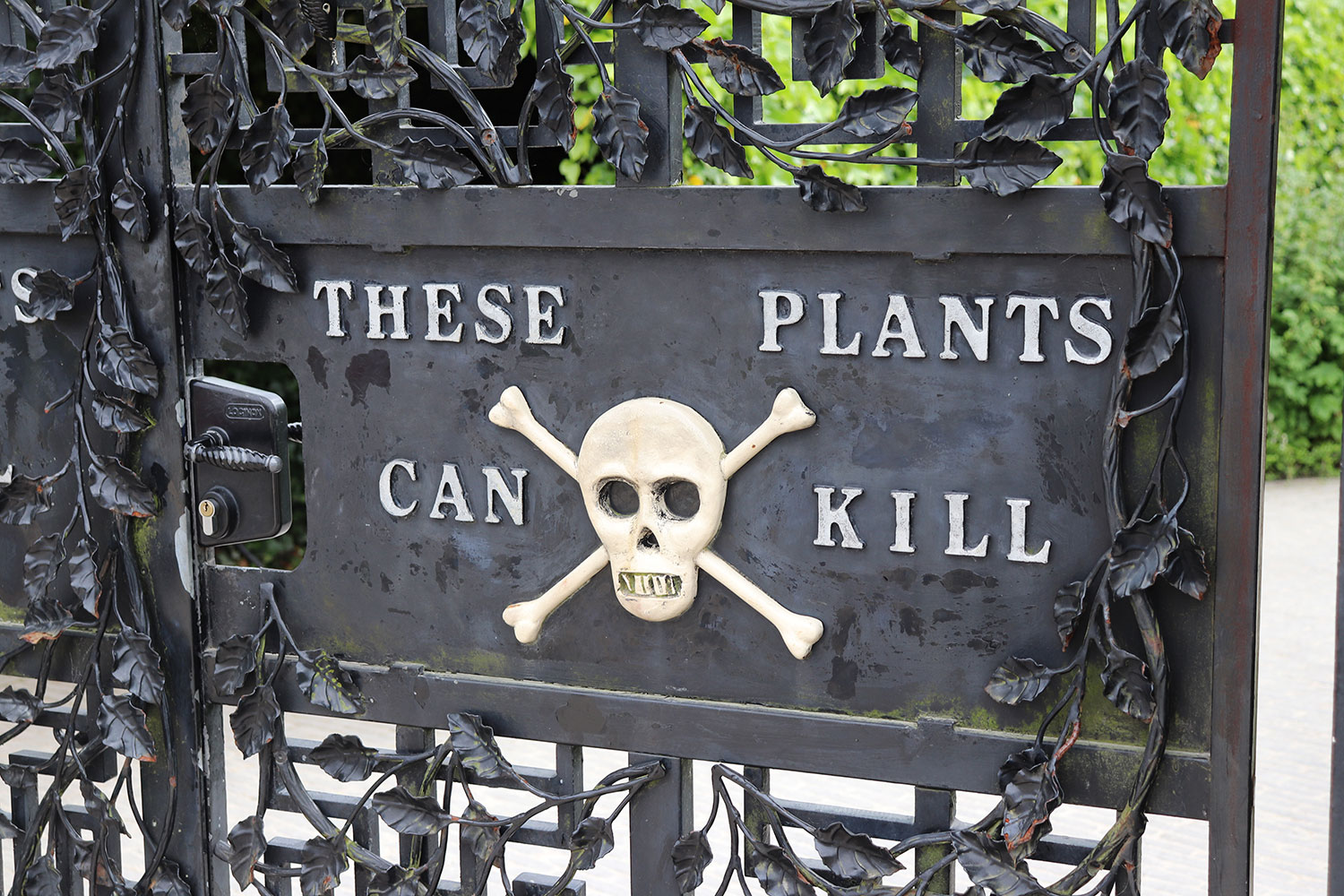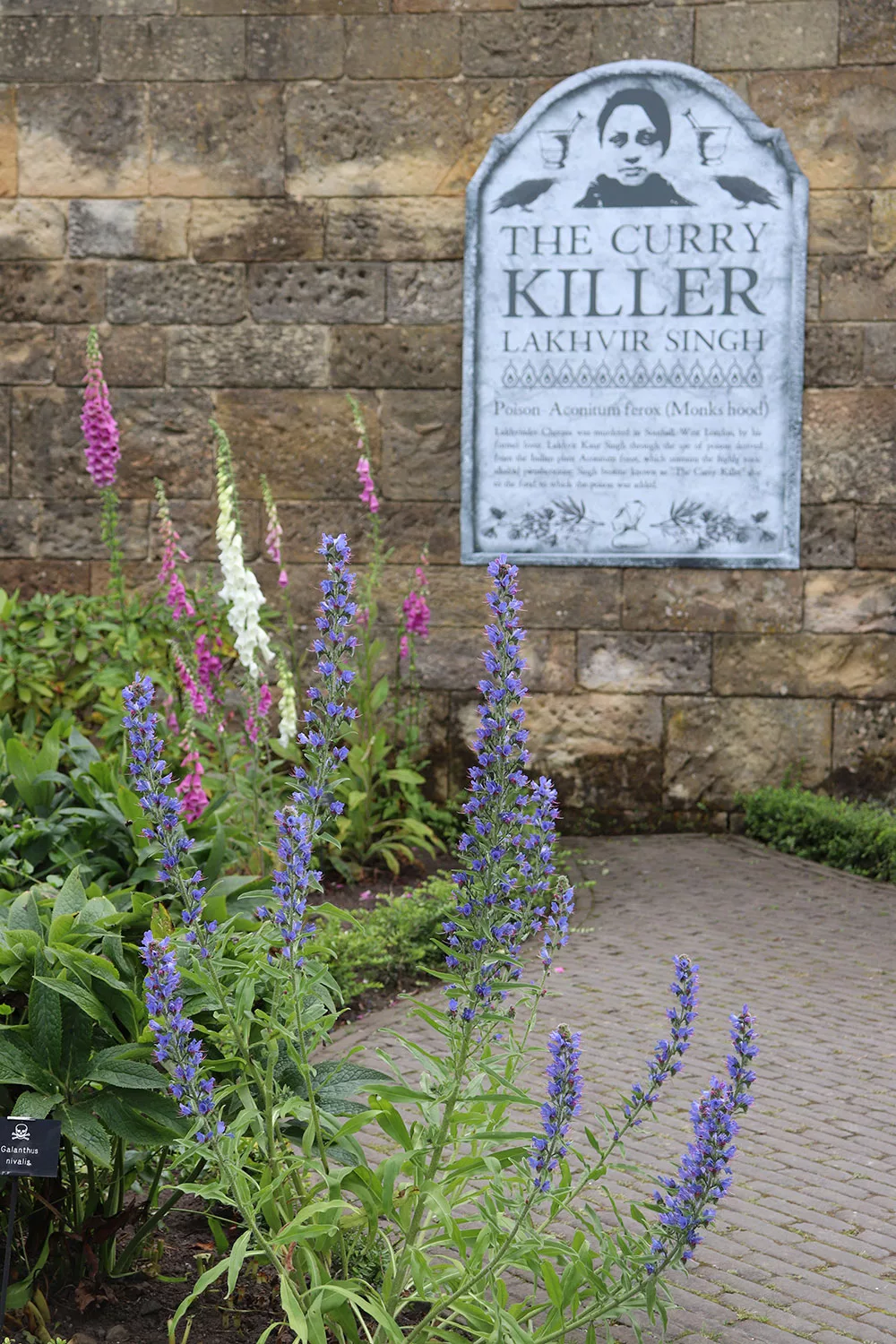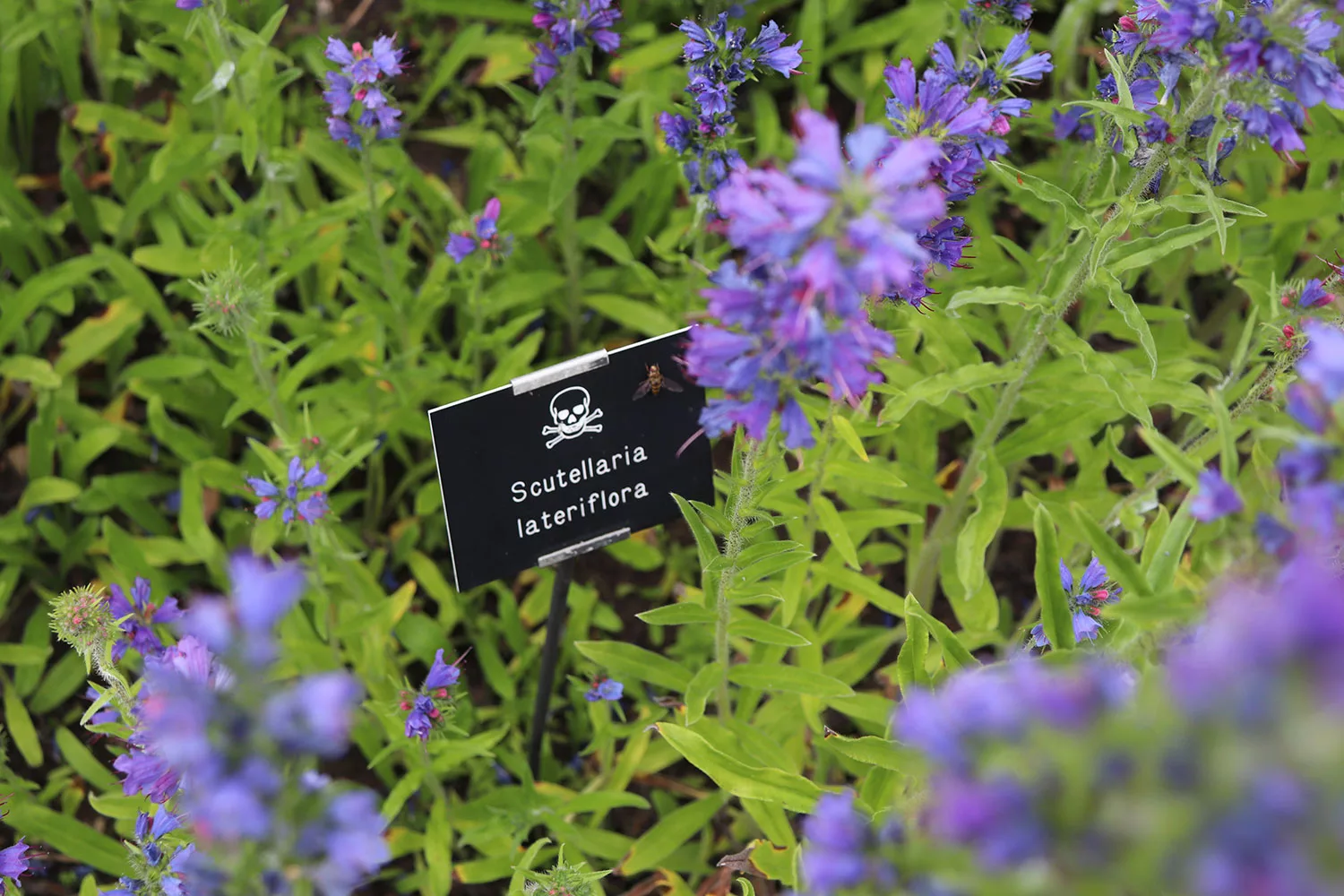 If you have the time, I definitely recommend adding the gardens onto your visit as well – particularly in the warmer months. It's a bit pricey but if you think it's worth it, then it definitely will be. All parts of the garden are so pretty.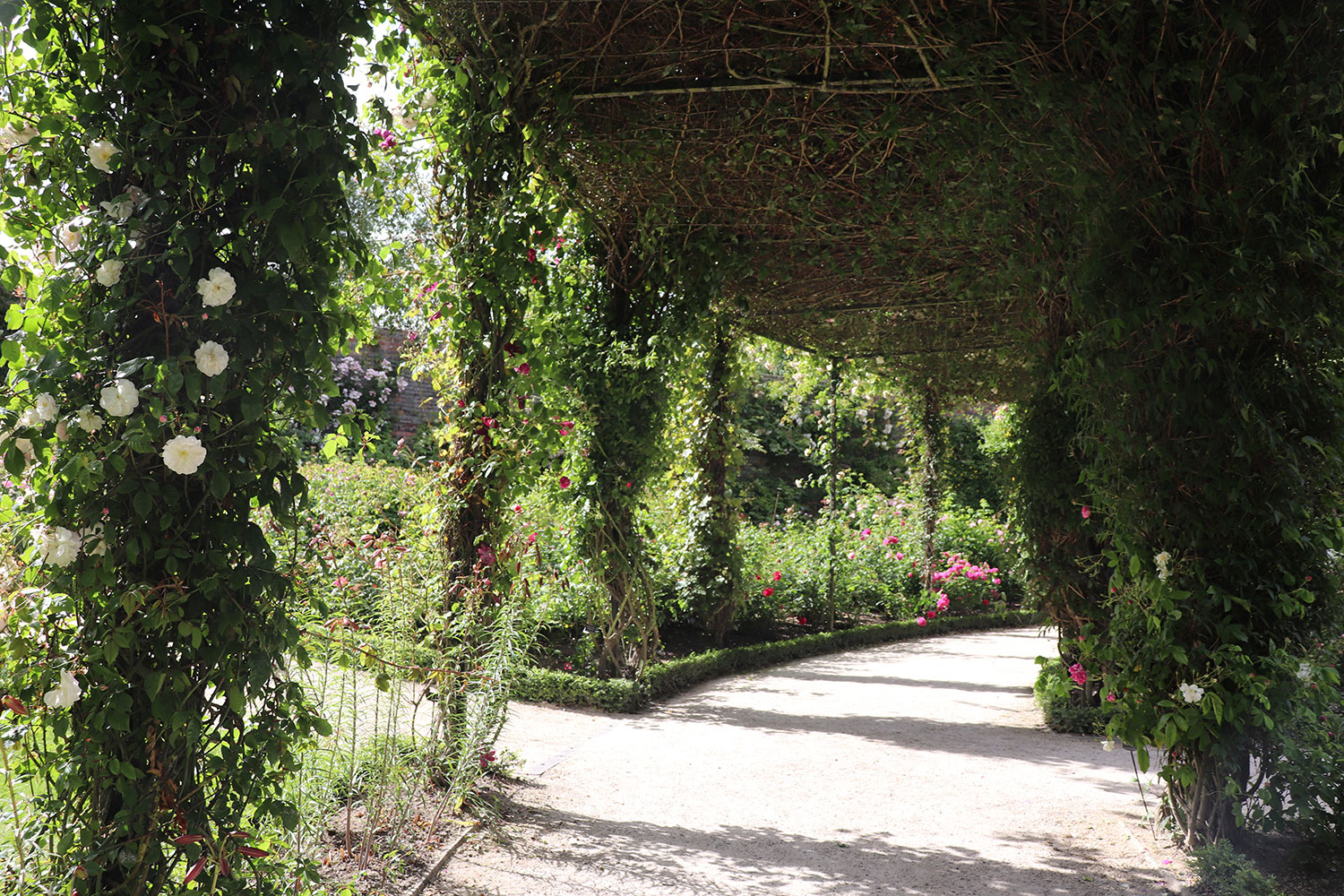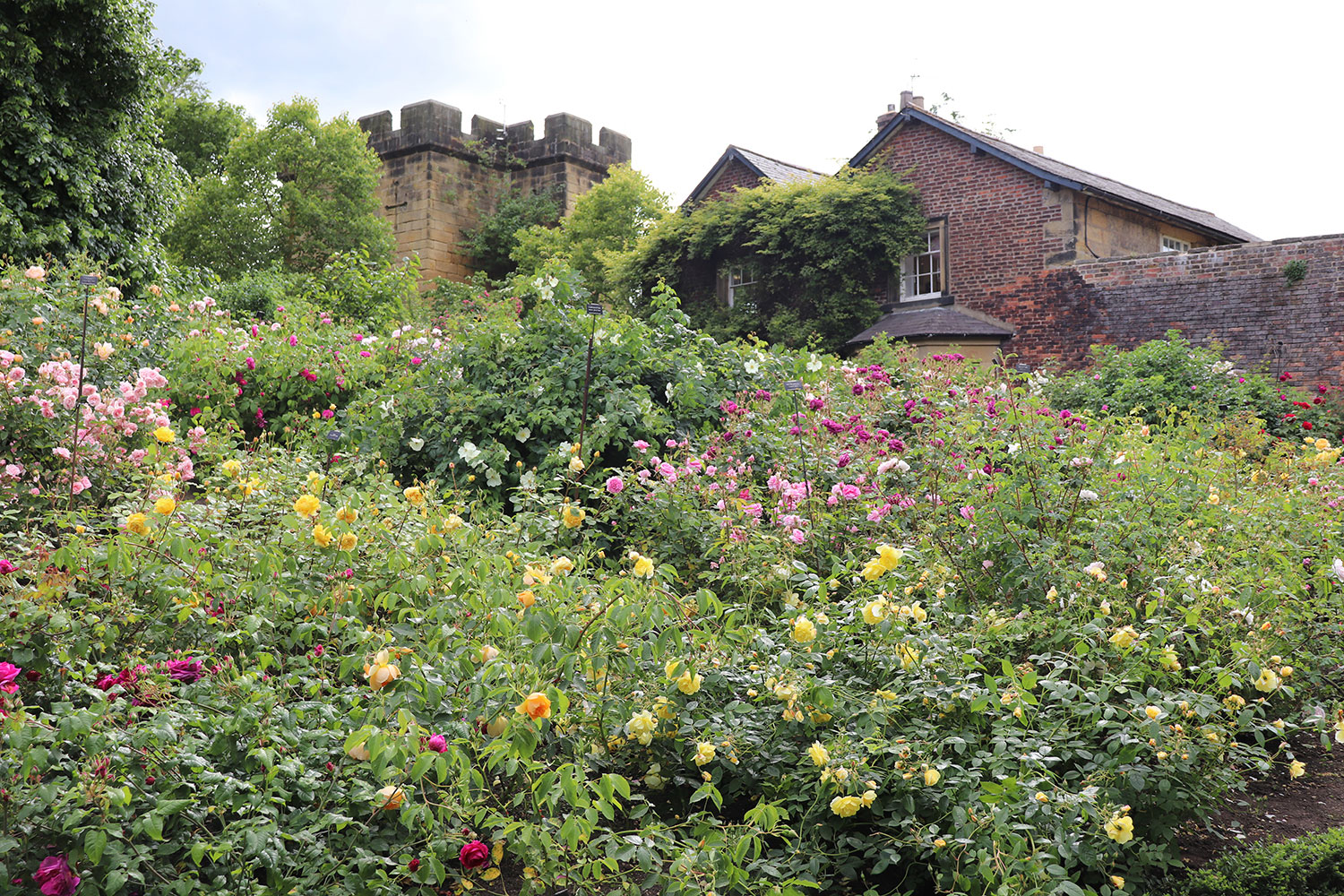 Alnwick is a town so there's a bit to do there, like shop and eat. Unfortunately we didn't spend a lot of time in the town. What I found most attractive about the area is the landscape. There's lots of farmland and it's absolutely gorgeous to drive through. I've loved driving through northern England every time I have.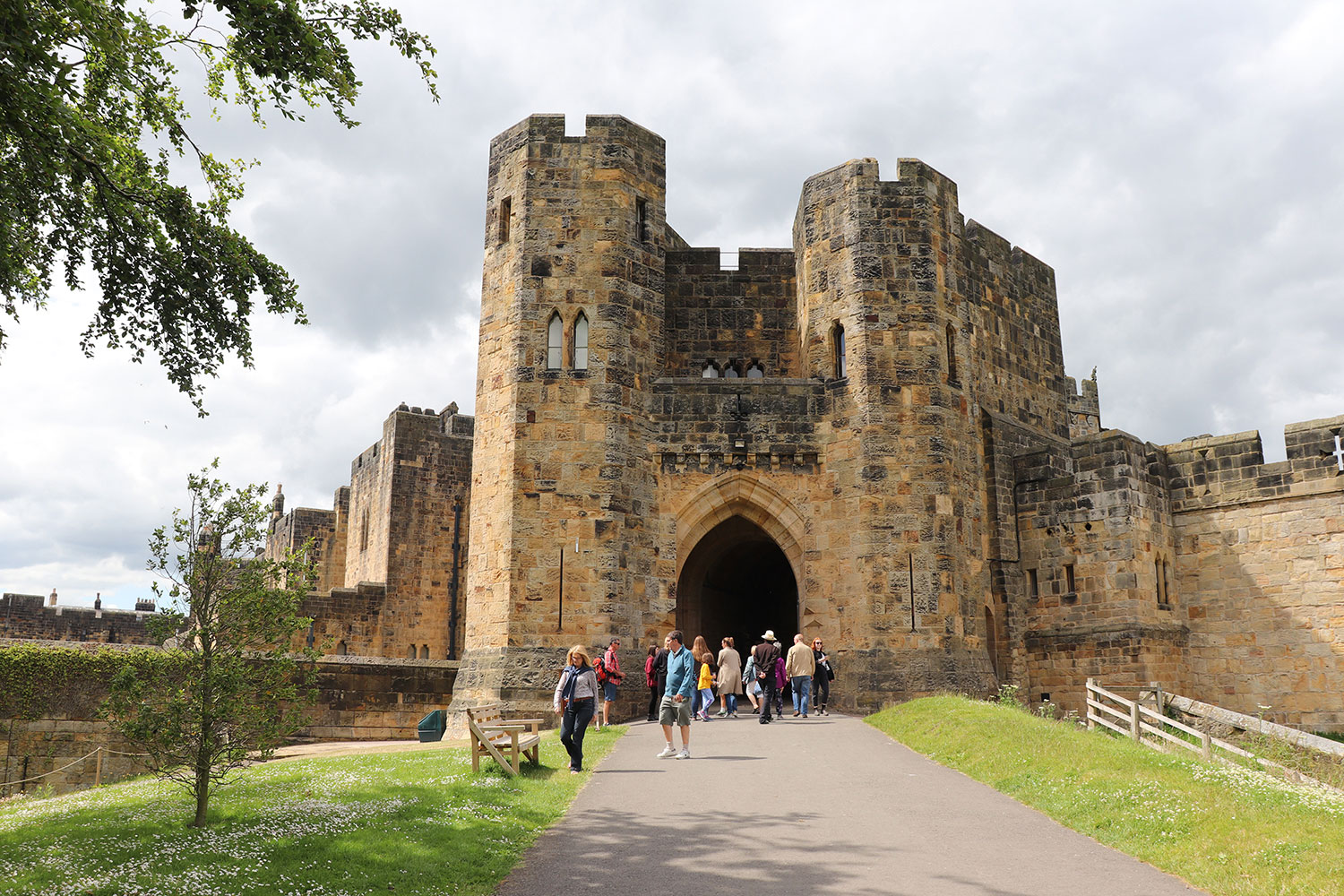 Alnwick Castle is a must-see for any Harry Potter fan. The first two films were filmed there, yes, but alone the castle just screams Hogwarts. It would even be enjoyable without the Hogwarts references (i.e. for Muggles) but let's admit it, those add a lot of magic to the place. What I really appreciated about the visit is that the staff obviously puts a lot of work into keeping its guests preoccupied. If you wanted to do everything the castle has to offer, you would definitely need several hours. However it's all quite fun! I'd also recommend adding at least an hour or two to explore the town. It architecturally looks like an extension of the castle and it's quite charming.
Have you ever been to Alnwick Castle? What did you think?
Pin This for Later
Please note that this post may contain affiliate links. These are at no additional cost to you but I receive a commission if you make a purchase through the link, and the commission helps me run my blog. Thanks for your support!
Tags:
alnwick
,
england
,
europe
Sharing is Caring
Want to support me?
Buy me a Coffee