31+ Things to Do in Seville
Originally published on Tuesday, March 17, 2020
Seville is one of Spain's most beautiful and popular cities, attracting tourists from around the world. This gem deserves a lot of time, and to fill it, Seville offers a great selection of activities for visitors.
Places to See
Marvel at the Plaza de Espana.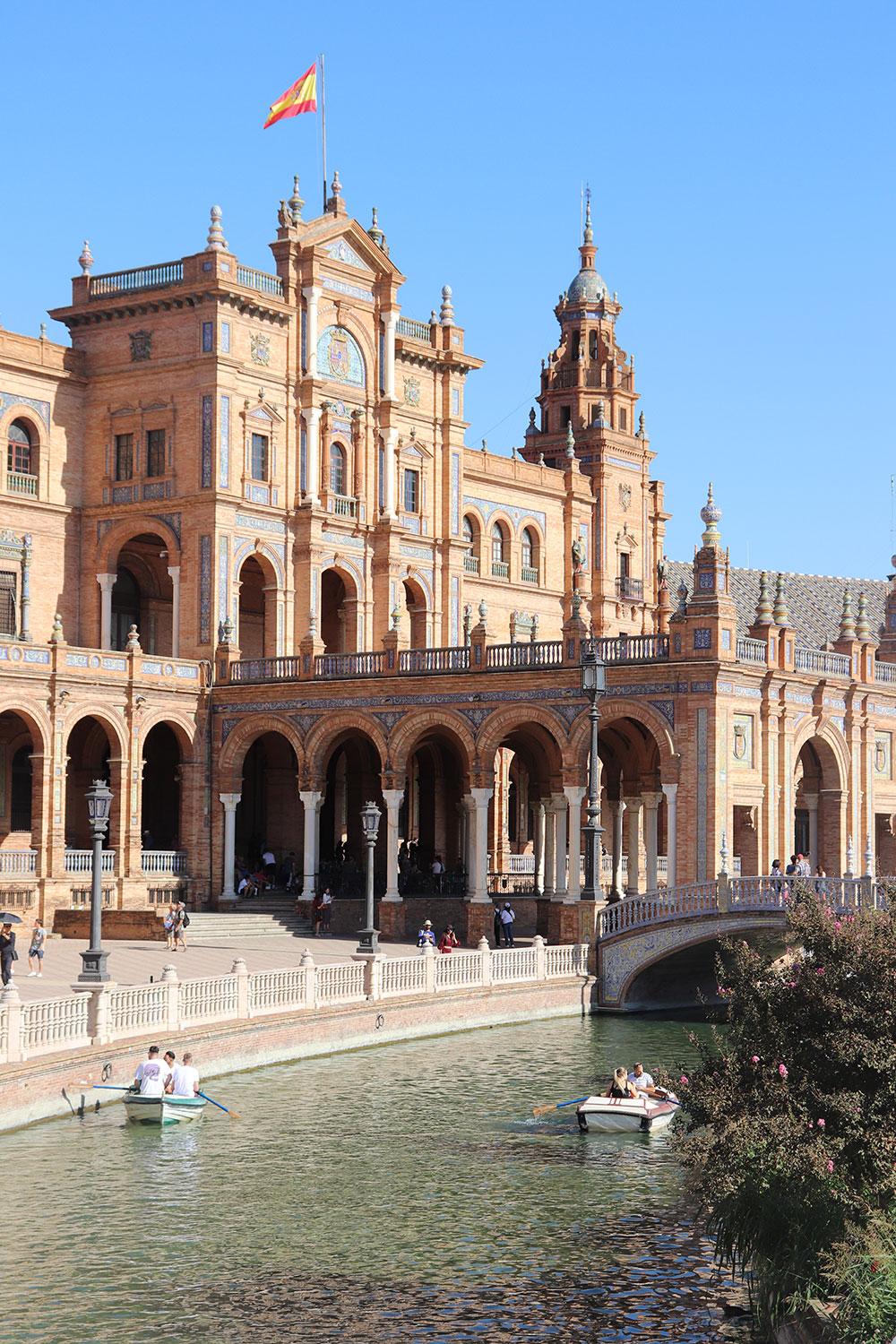 Alright, I have to admit that I didn't think this place looked so great in photographs. But it's a must-see in Seville, so I went. It is unbelievably beautiful in person. The size and grandeur of the plaza is absolutely incredible, but its real beauty is in the details. There is significant and stunning tile work all around the plaza. You can see all the little sections each depicting the cities of Spain. Absolutely gorgeous. & if you go to the east side of the plaza, the crowds there are significantly less.
Visit the Real Alcazar (royal palace).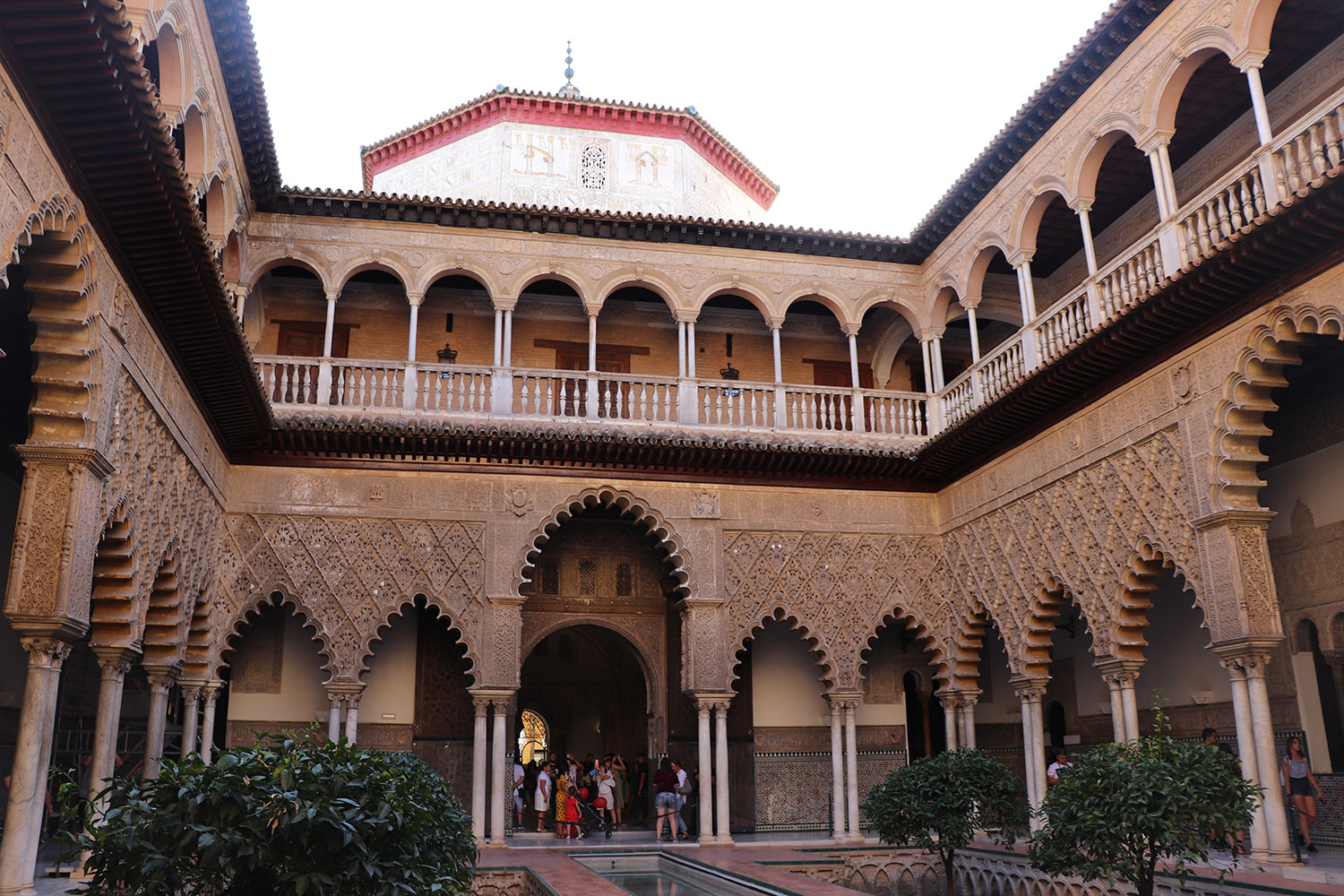 This place is one of the many architectural splendors of Seville. What I really enjoyed about it was the integration of the gardens. It is so, so beautiful. This is a must-see for your visit.
Make sure to buy tickets online!! I did not and waited 2 hours in the hot sun for entry – during the off season. This is definitely a place at which you'd want to skip the line.
Visit the Cathedral of Seville and la Giralda.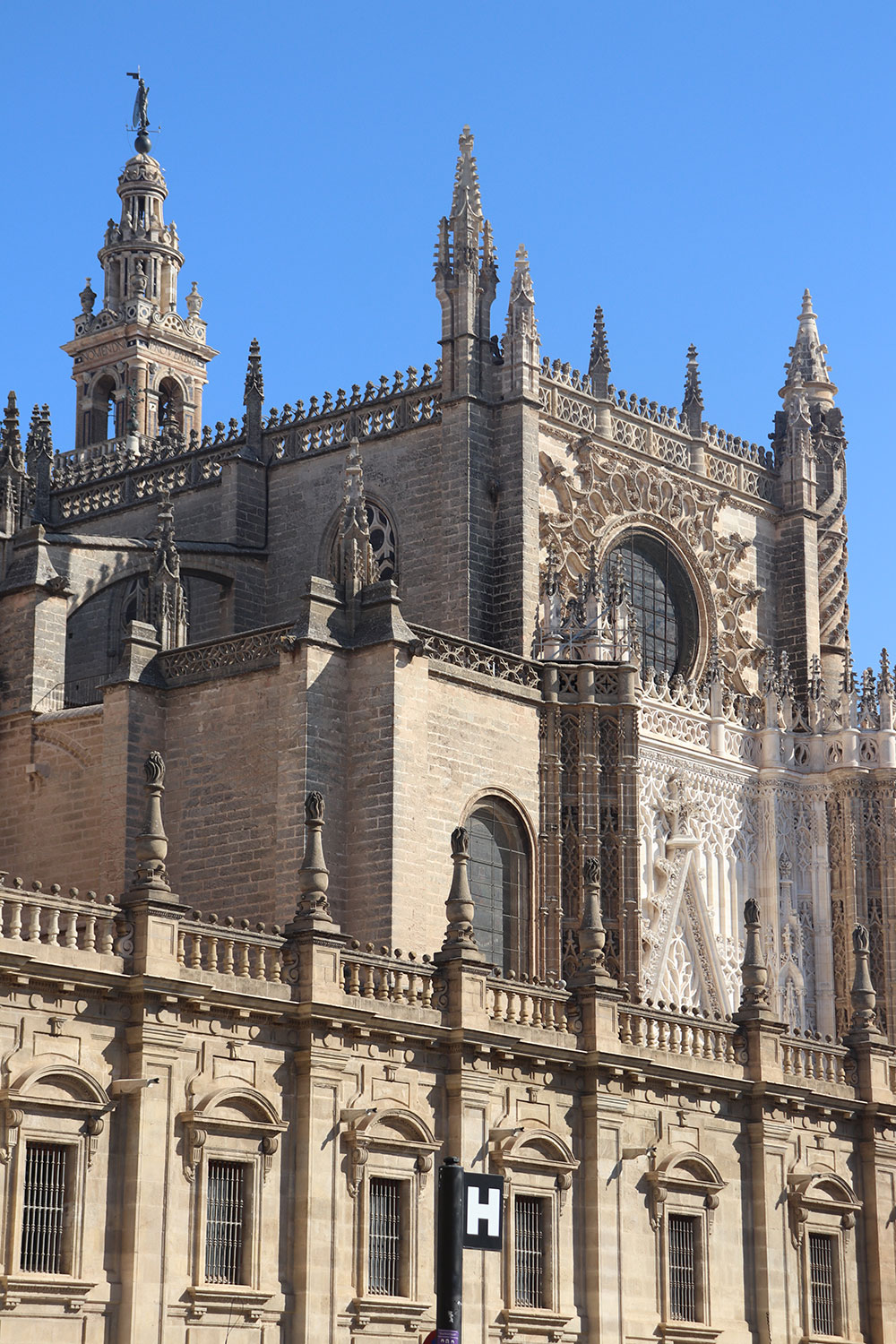 These two go hand in hand since la Giralda is the tower of the Cathedral. The Cathedral is extremely beautiful on the outside. The inside is also very nice, but if you don't like religious art (like me), it's not worth the money to go inside. However if you do, you can see Christopher Columbus's grave and get views of the city from the tower.
Be sure to buy tickets in advance for this too. The lines can also be very long.
Visit the Casa de Pilatos.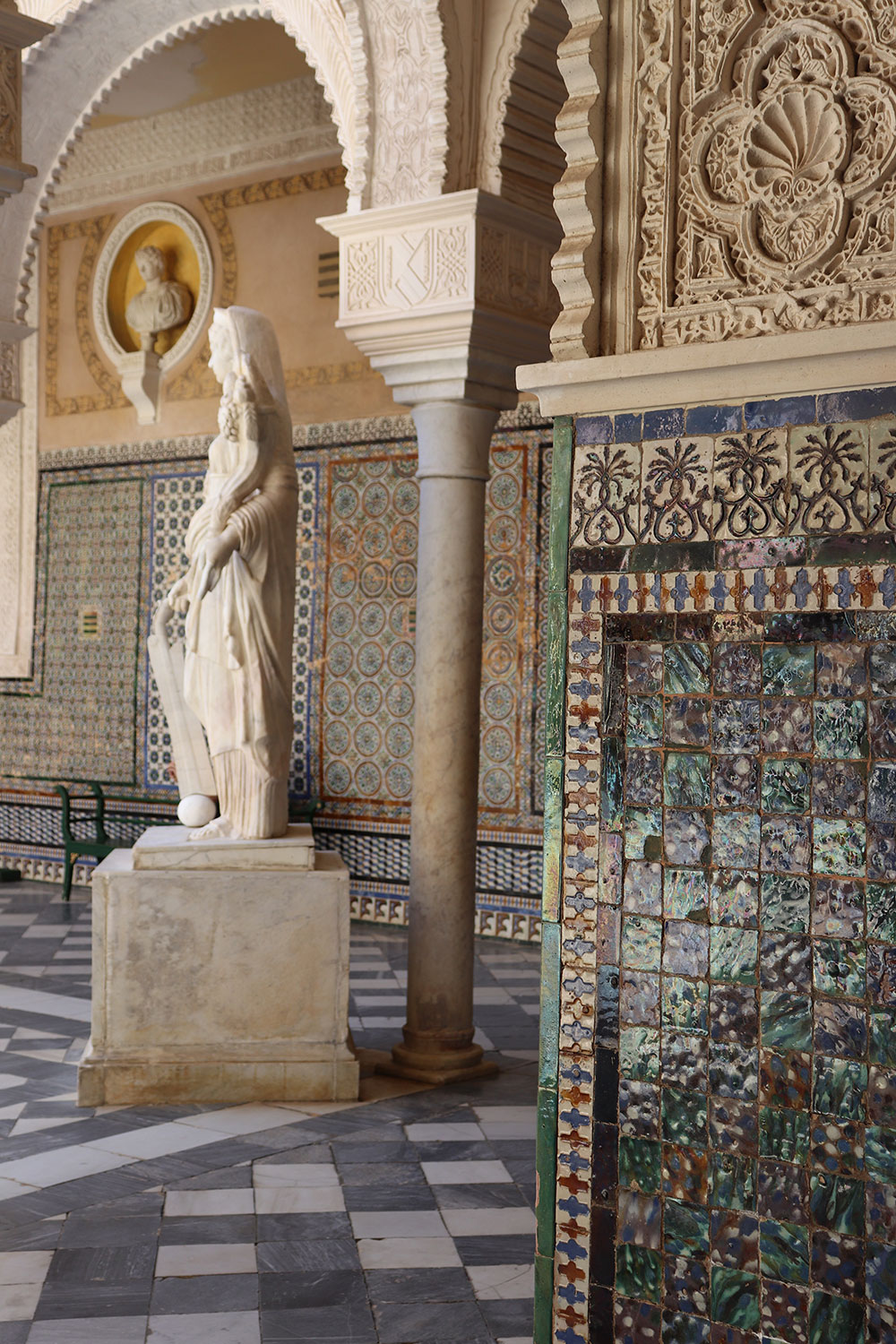 This house, called the "House of the Pilot," is so so beautiful. Probably one of the most beautiful displays of tiles and architecture I saw in Seville – even though there's so much beauty in that city. I didn't think it was worth the time to take the tour upstairs as it's very bland.
Stroll through Maria Luisa park.
This park is huge, and although quite popular, it actually feels like a relaxing escape from the city.
See the Plaza of America.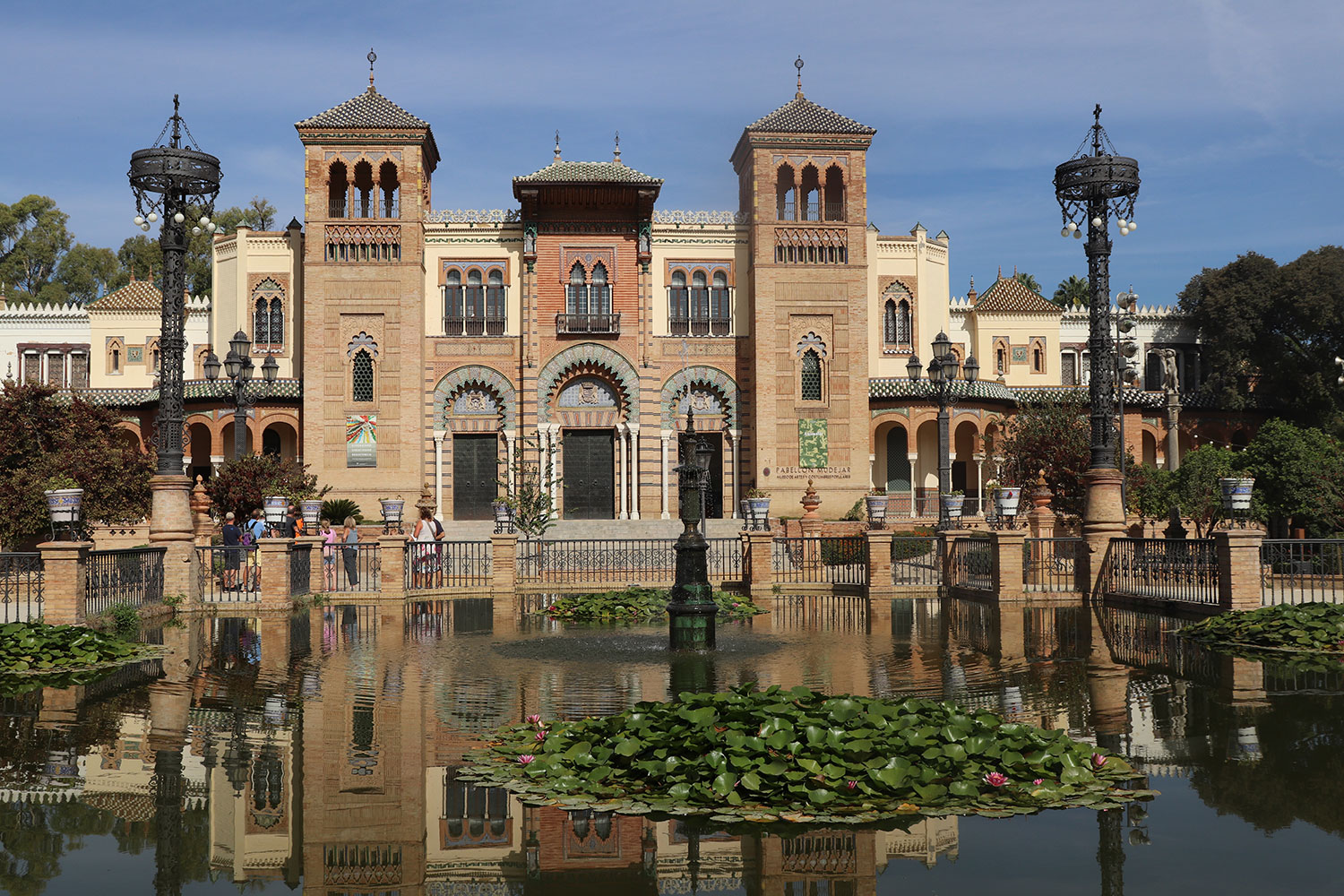 You might miss this smaller plaza next to Plaza de Espana, but it's worth the short walk over. It's a beautiful plaza with a small water feature and just as much beautiful ceramic tile work as is expected in Seville.
Take a picture of the Plaza de toros de la Real Maestranza de Caballería de Sevilla.
That's a mouthful, right? This is Seville's bullfighting ring. I say "take a picture" because, obviously, bullfighting is animal abuse and I don't want to promote that on my website.
Spot the Torre del Oro.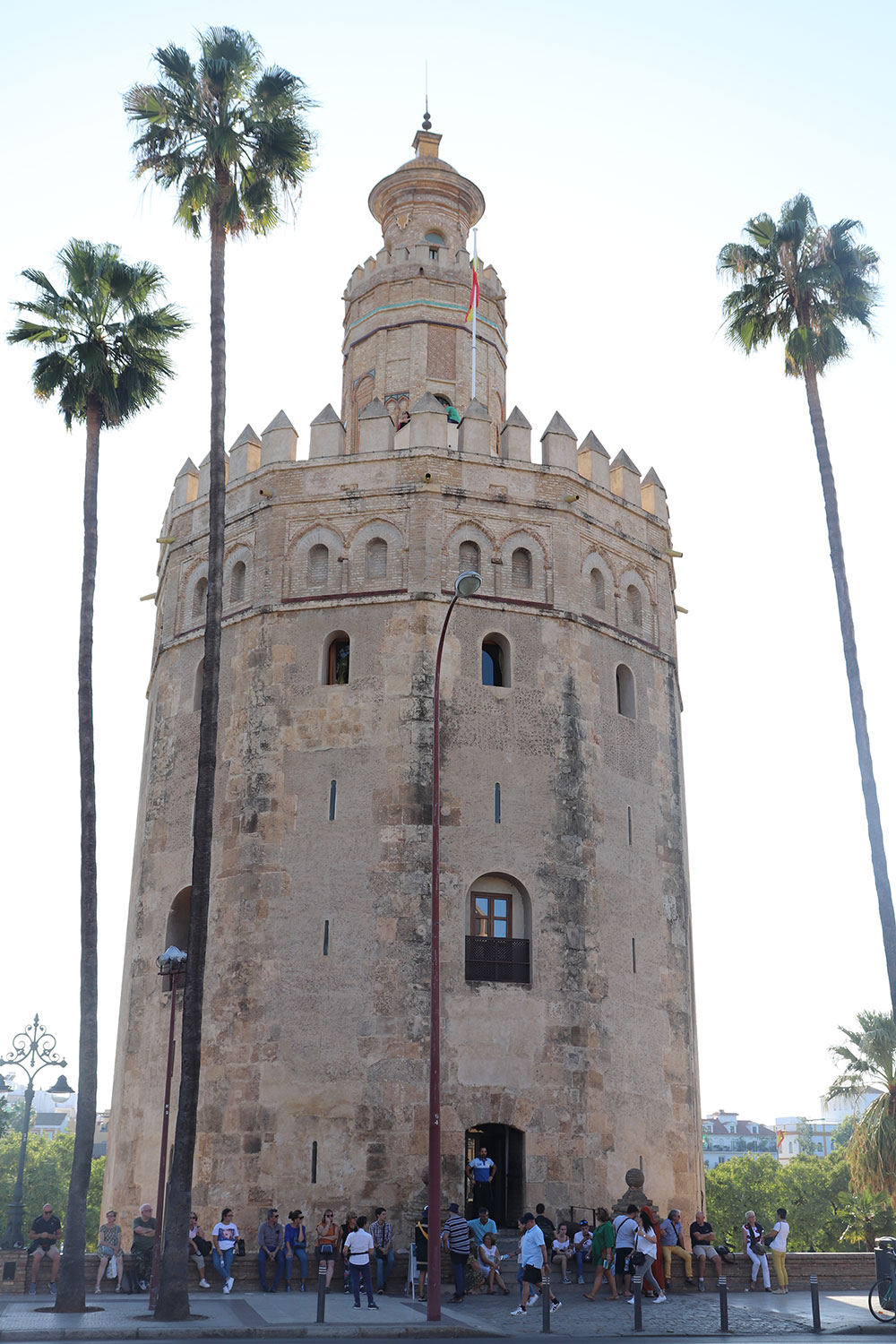 Even though the Torre del Oro translates to "tower of gold," it's made of stone. However it's still a landmark to see and you can go inside for a small fee.
See the Ayuntamiento de Sevilla.
This is like the Town Hall and it's off of Plaza Nueva. If you're in the Plaza, this building is kind of ugly. However, go to the back, and it's the most beautiful work of art you've ever seen. You can't go inside but I was so charmed by this building, I decided to put it on the list.
Museums
Visit the Museo de Bellas Artes de Sevilla.
The Fine Arts Museum of Seville is a small but intimate museum. You get to see a lot of artwork from a variety of artists located in Seville, so it gives you a better sense of the city's unique history – and artists you've probably never heard of before, even though the legend Velasquez was born in Seville himself.\
See the Archivo de Indias.
Even though it's named "Indias," this archive has a tonne of information pertaining to the first Spanish interactions with the Americas – which were initially thought to be India.
See the Museo del Baile Flamenco.
This museum is dedicated to Seville's art, the Flamenco. However I didn't learn that much there, if anything, and was really disappointed. The museum takes up a lot of space with not that much information to tell. I'd say it's not worth paying for to get in.
See the "activities" section for more on Flamenco in Seville.
Visit the Palacio de la Condesa de Lebrija.
This "palace" is the former home of an art collector who lived in the 1800s, and it's now a museum that displays the arefacts within. I thought it was absolutely gorgeous, and the tour upstairs showed even more beautiful rooms. It's a must-see for an interior design lover.
Also see Las Duenas.
Another house turned museum, Las Duenas is another place to put on your list for Seville.
Also see Casa de Salinas.
Yet another beautiful house to add to your list is Casa de Salinas. I did not visit but this one looks the smallest of all the house museums.
See the Hospital de los Venerables.
The Hospital de los Venerables is actually a Baroque church with a collection of art, many of which is by Velasquez.
Visit Casa de la Ciencia.
Casa de la Ciencia is Seville's science museum. You can easily see their exhibits on their homepage. It's in a beautiful building but was unfortunately closed when I came by.
Get more modern at the CAAC.
The Centro Andaluz de Arte Contemporaneo is Seville's modern art museum, a contrast from the city's many historical sights.
See the Ceramics Museum.
Located in Triana, the Centro Ceramica is a museum dedicated to one of Seville's finest art types.
Visit the Archaeological Museum of Seville.
Off of the Plaza of America, the Archaeological Museum of Seville has artefacts pertaining to Seville's lengthy history.
Visit the Museo de Artes y Costumes Populares de Sevilla.
Also off the Plaza of America, this small museum houses art and costume artefacts of Seville.
Stop by the Military Historical Museum of Seville.
This museum is located at the Plaza de Espana, so if you're interested, you may as well pop in when checking out the Plaza.
Activities
See a Flamenco show.
Flamenco is the dance movement for which Seville is famous. It's worth about an hour of your time, of not more, to see a Flamenco show – the art of which Seville is very proud. I went to Casa del Flamenco to see a show. It was an hour long, no food or drink, just watching the performers up close. I had a positive experience, but you can also see guides to other Flamenco venues here and here.
Learn Flamenco yourself!
If you are so inclined, you can also take a class on Flamenco. Unfortunately I had a difficult time finding one that allowed reservations for solo travellers but it's a great idea for travelling in Seville with a friend.
See the Metropol Parasol.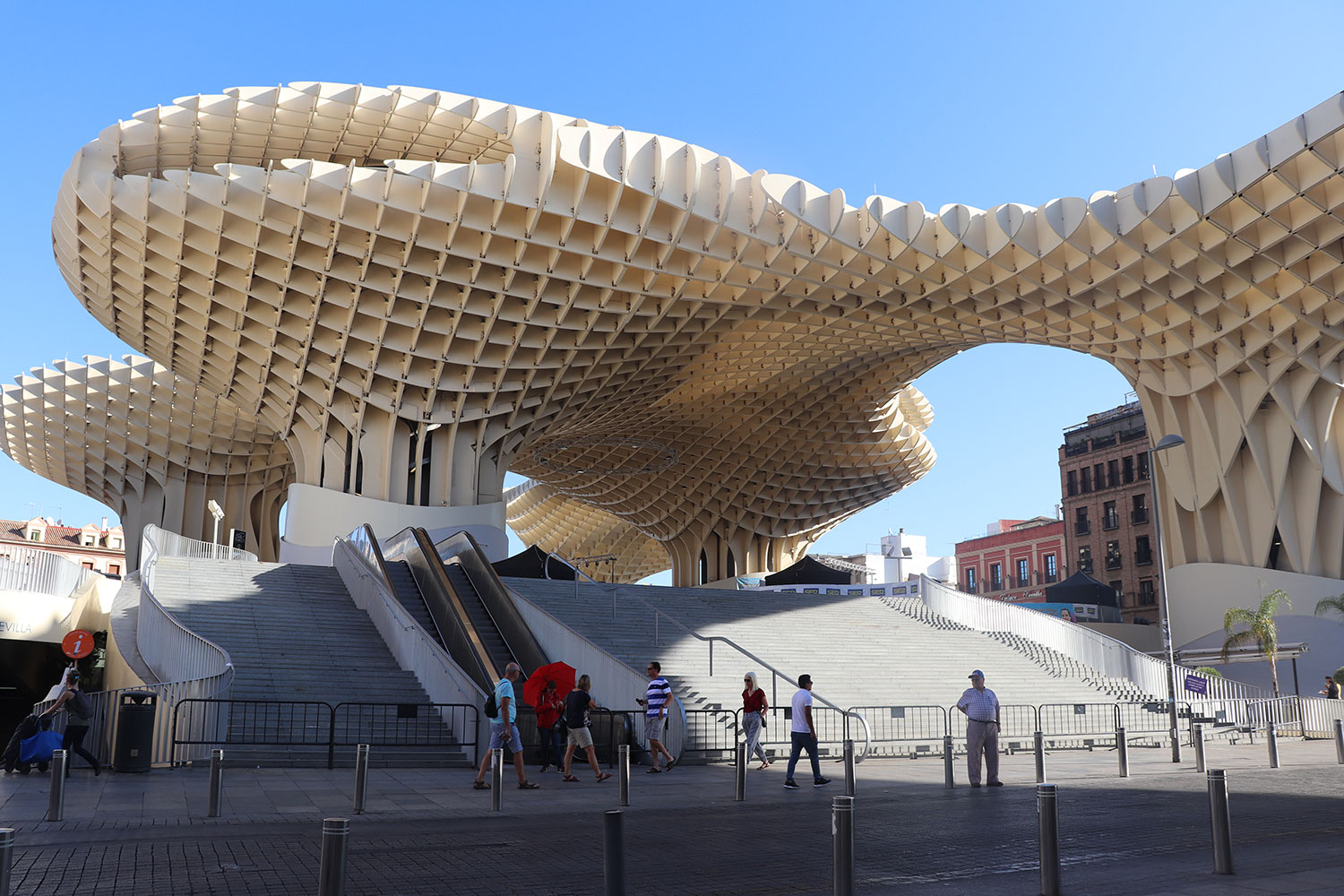 The Metropol Parasol, also called Las Setas, is one of the most unique pieces of architecture in Seville. There's a small archaeological museum below the Metropol (dating back to Roman times), but many people like to take the elevator up to the top. It's cheap at 3 euros but I felt the walkways were too far from the buildings for decent views and photos.
Relax at a Turkish bath.
Turkish baths also have a history in Andalusia, so treat yourself and say it's a "cultural experience." Seville has Aire Ancient Baths, which is actually housed in a historical building. I have a great experience, which you can read all about in this other blog post.
Head out to Triana.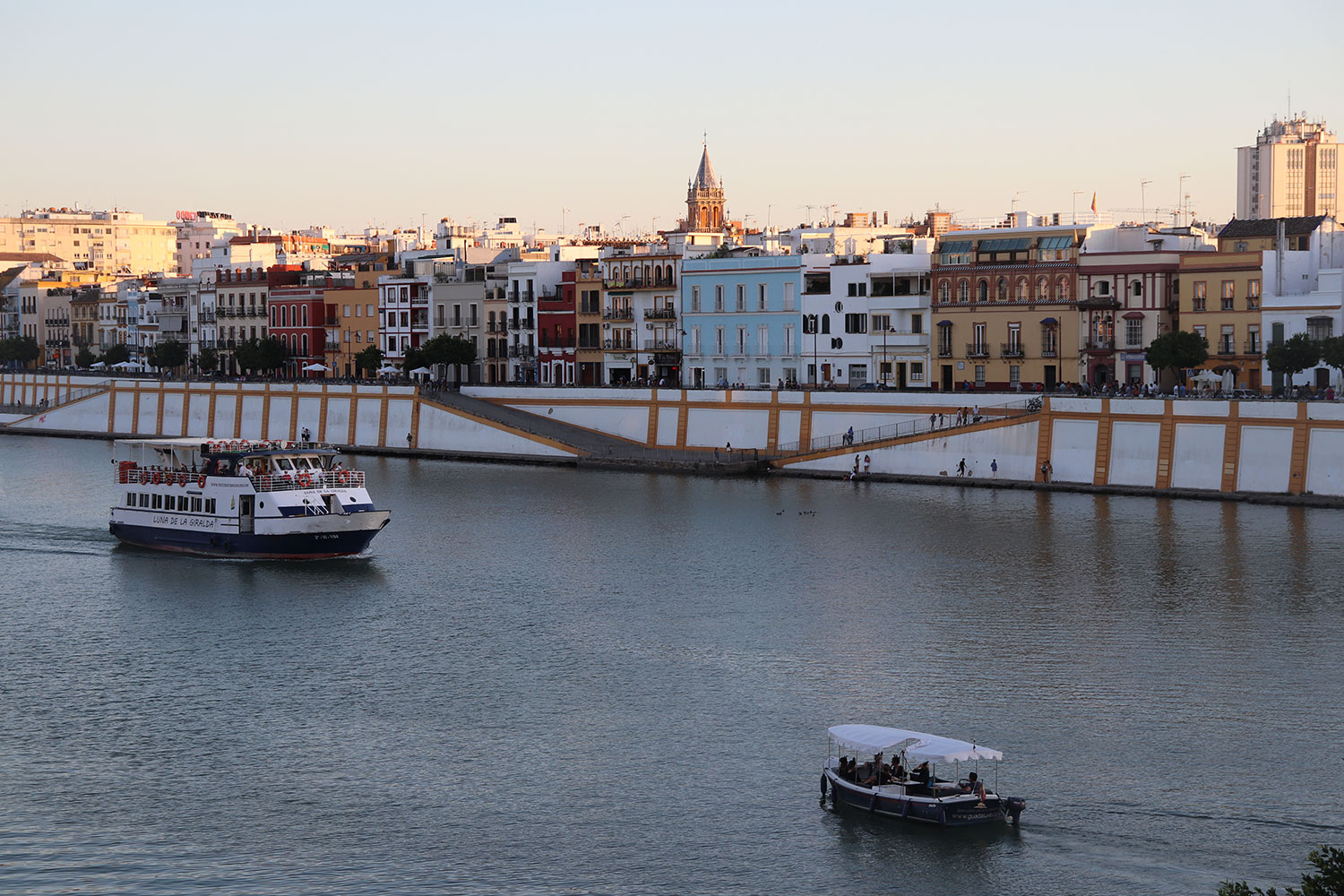 Triana is across the river from the main section of the city, and it's considered a more local area to explore in Seville.
Have a drink in Seville's oldest bar.
Opened in 1670, El Rinconcillo is Spain's oldest bar, and locals swear it looks exactly as it did the day it opened. It's very charming, but note that you will not be the only one with the idea of drinking there – it's quite crowded.
Shop at a market.
The Triana Market is one of Seville's most popular.
Take a trip out to Italica.
Though not technically in Seville, Italica is too close to not include in a Seville post. You can easily take a bus from Plaza de Armas to Santiponce and end up at Italica, which was once a very important Roman city. Today it is an archaeological display.
Seville is one of the most beautiful cities I've been to and it has a tremendous amount to do surrounding its rich art and history. It's an art, history, and architecture lover's dream city, and I'm so glad I had the opportunity to visit it.
What is your favourite thing to do in Seville?
Pin This for Later
Please note that this post may contain affiliate links. These are at no additional cost to you but I receive a commission if you make a purchase through the link, and the commission helps me run my blog. Thanks for your support!
Tags:
andalusia
,
seville
,
spain
Sharing is Caring
Want to support me?
Buy me a Coffee
1 Comment on "31+ Things to Do in Seville"