The Colonial City of Williamsburg, VA – Things to Do & Travel Guide
Originally published on Wednesday, August 19, 2020
Williamsburg, Virginia has been one of my favourite destinations for a very long time. I've gone there several times as a kid and as an adult for various reasons. While a college town, Williamsburg mainly sparks images of people in colonial attire wandering around a centuries-old village. That's the main part of this post, but I hope to touch on other parts of Williamsburg as well. It's an excellent place to visit for people of all types.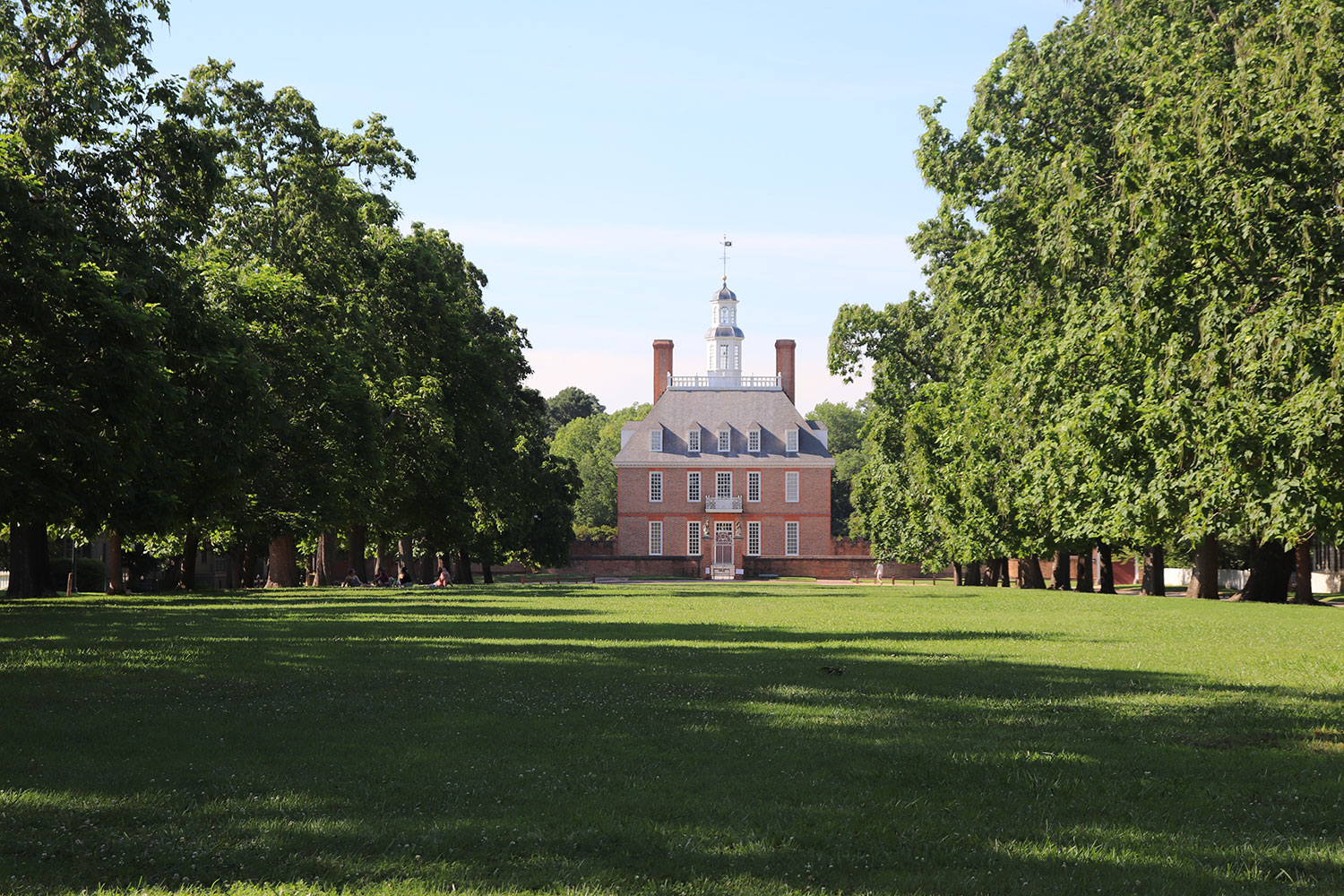 The History of Williamsburg, VA
Williamsburg's native history is a little bit more known because it's near Jamestown. This area is where the Powhatan tribe lived and Pocahontas grew up only a few miles away (real names Matoaka and Amonute). They were a powerful tribe and if you're interested, you can learn more about them in Jamestown Settlement. They have great sections on both English settlers and the Powhatan tribe.
However Williamsburg's history focuses more on a few years after settlement by the English started. In 1638, the settlement of Middle Plantation was founded where Williamsburg is today. When the capital of Virginia, Jamestown, became intolerable because of its mosquitoes and common fires in 1699, Middle Plantation became the capital and was so named Williamsburg. It served as a capital and grew substantially until the American Revolution. It was actually a very important establishment, hosting America's oldest legislative assembly. In 1780, Thomas Jefferson thought that since Williamsburg was exposed to rivers on three sides, it would be vulnerable to an attack. Thus Richmond became the new capital of Virginia.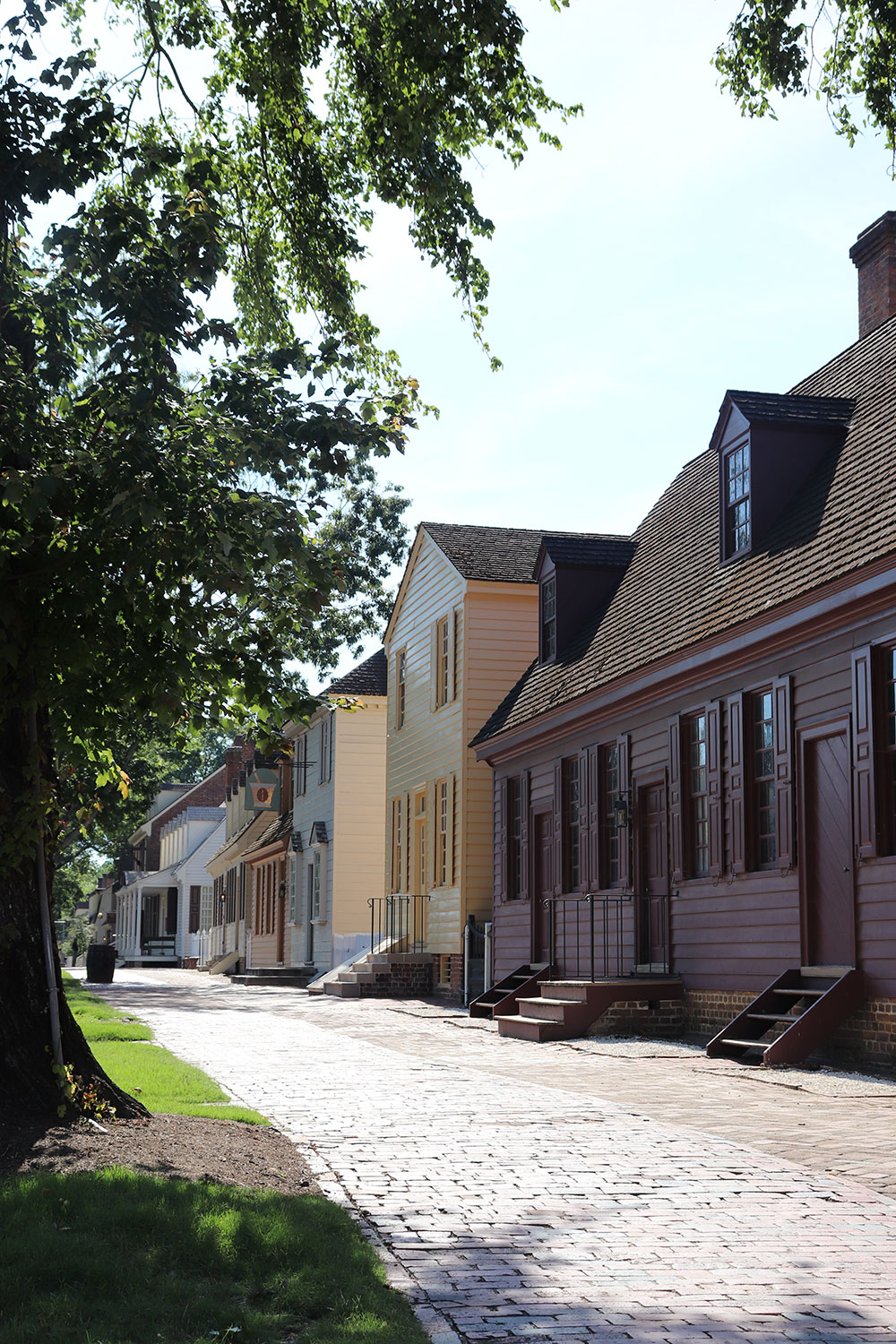 Unfortunately, Williamsburg did not thrive thereafter. A lot of the colonial architecture was torn down and it became a poor city. The most interesting history of Williamsburg comes in the early 1900s when a Reverend Dr. W.A.R. Goodwin saw the potential in Williamsburg to become an open-air museum. At this time, it was filled with other buildings and looked completely different from today, so this was quite a vision. He actually did it. In the 1920s, restoration and reconstruction started to recreate the colonial settlement of Williamsburg. This is what you see today. Though a handful of buildings are original, most of them are reconstructions based on archaeology and written records. It is meant to be as historically accurate as possible so it's a great learning experience, but also a fun time.
Things to Do in Williamsburg, VA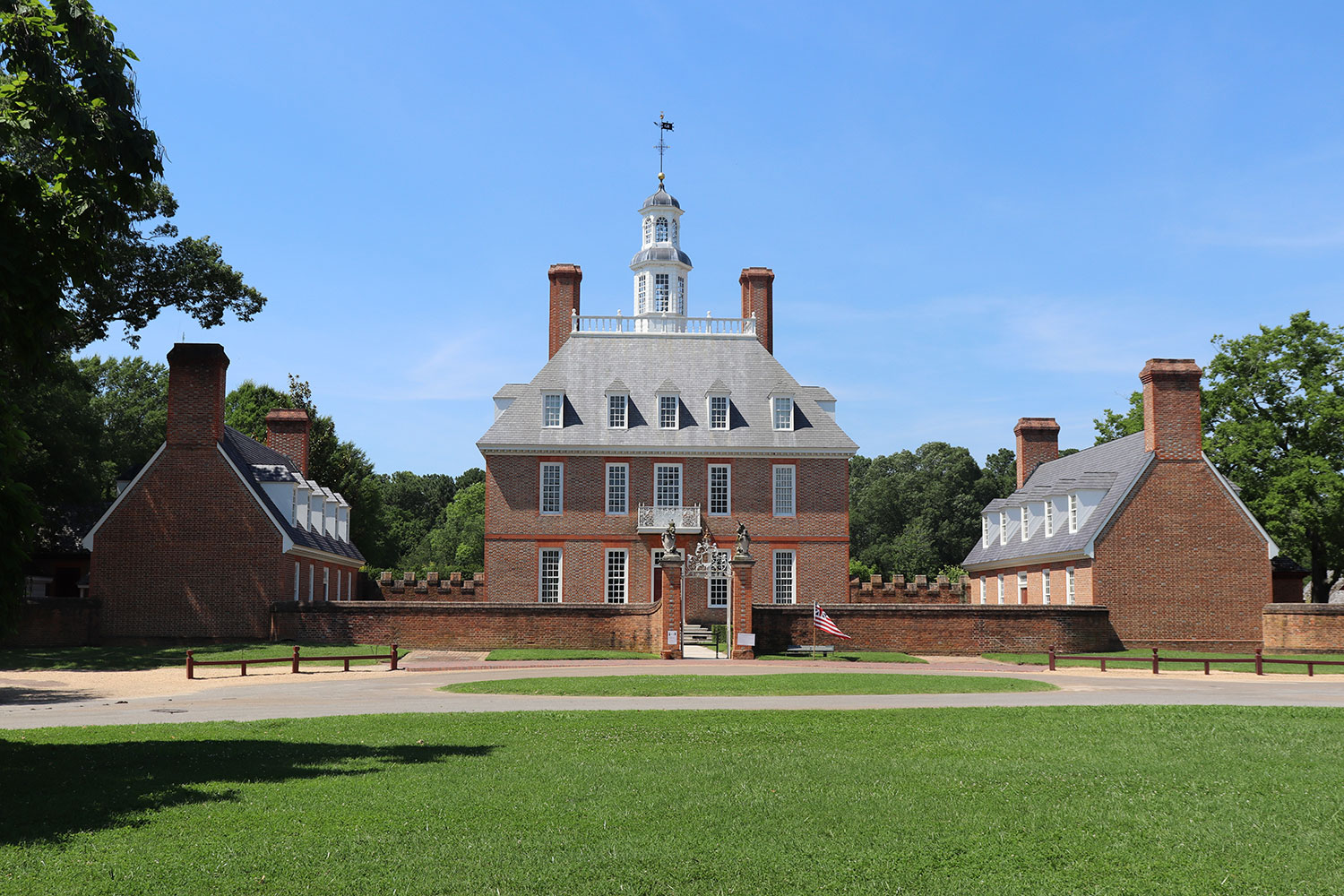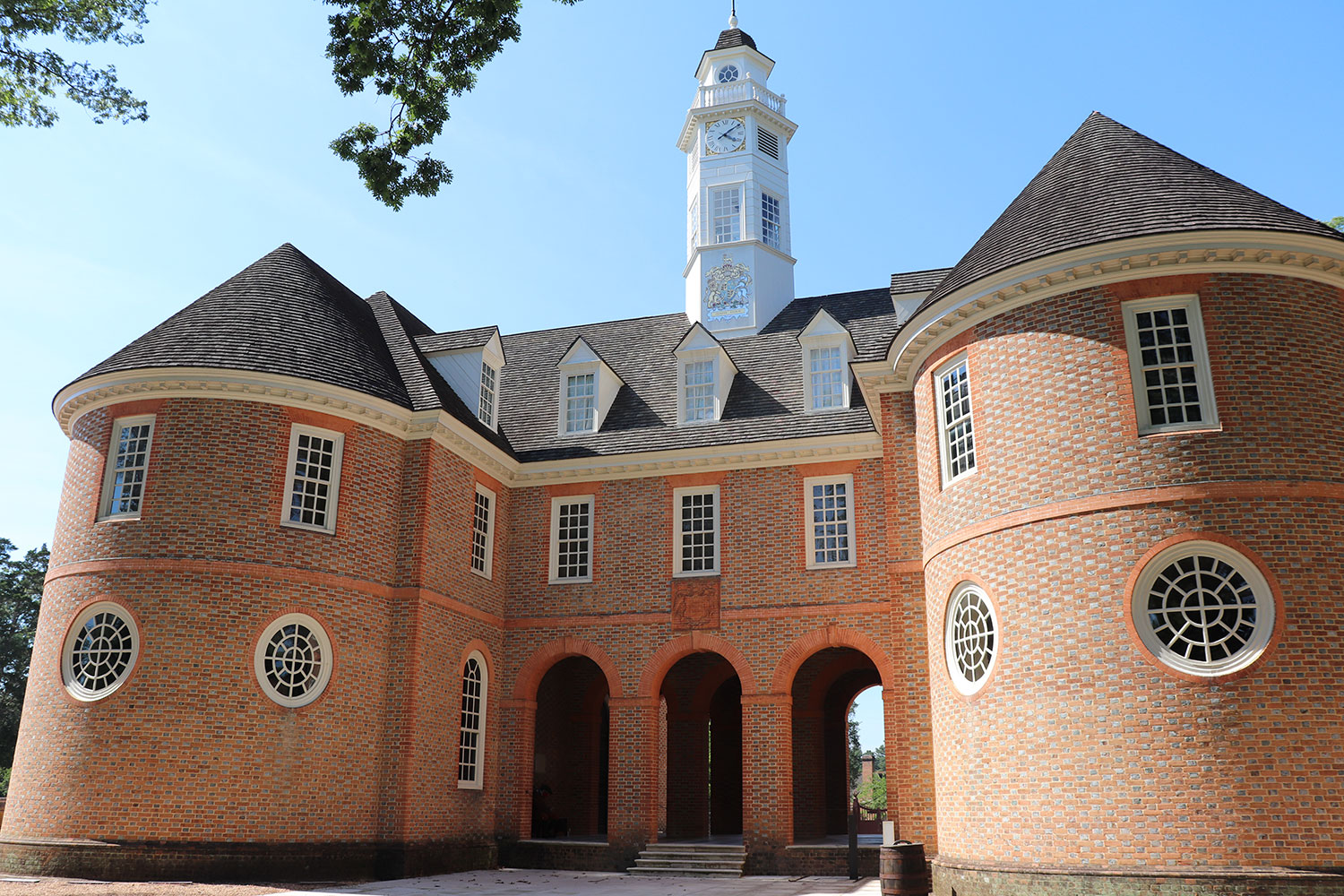 The first thing to know is that you do not need a ticket to stroll around Colonial Williamsburg. It is actually free! However, you do need to purchase one to access many of the buildings. It is an all-or-nothing ticket, so you'll get access to everything the town has to offer but you can't buy a ticket just for one specific attraction.
There are so many places to visit in Colonial Williamsburg, which takes up several streets and roughly 300 acres of land. This area is always open for exploration though you do need a ticket to go inside buildings. There are a few that are more prominent. The Governor's Palace is a dominating landmark that was once inhabited (and, of course, changed) by Thomas Jefferson. The interior is a bit disappointing but entry is included in your ticket so you may as well take a tour. Just don't sweat it if you can't find the time. The Capitol Building is more interesting because the tour tells you some more about the legislative history that went on when Americans were still ruled by the British.
Another landmark is the Bruton Parish Church, which is of course the church of the town and is open to the public.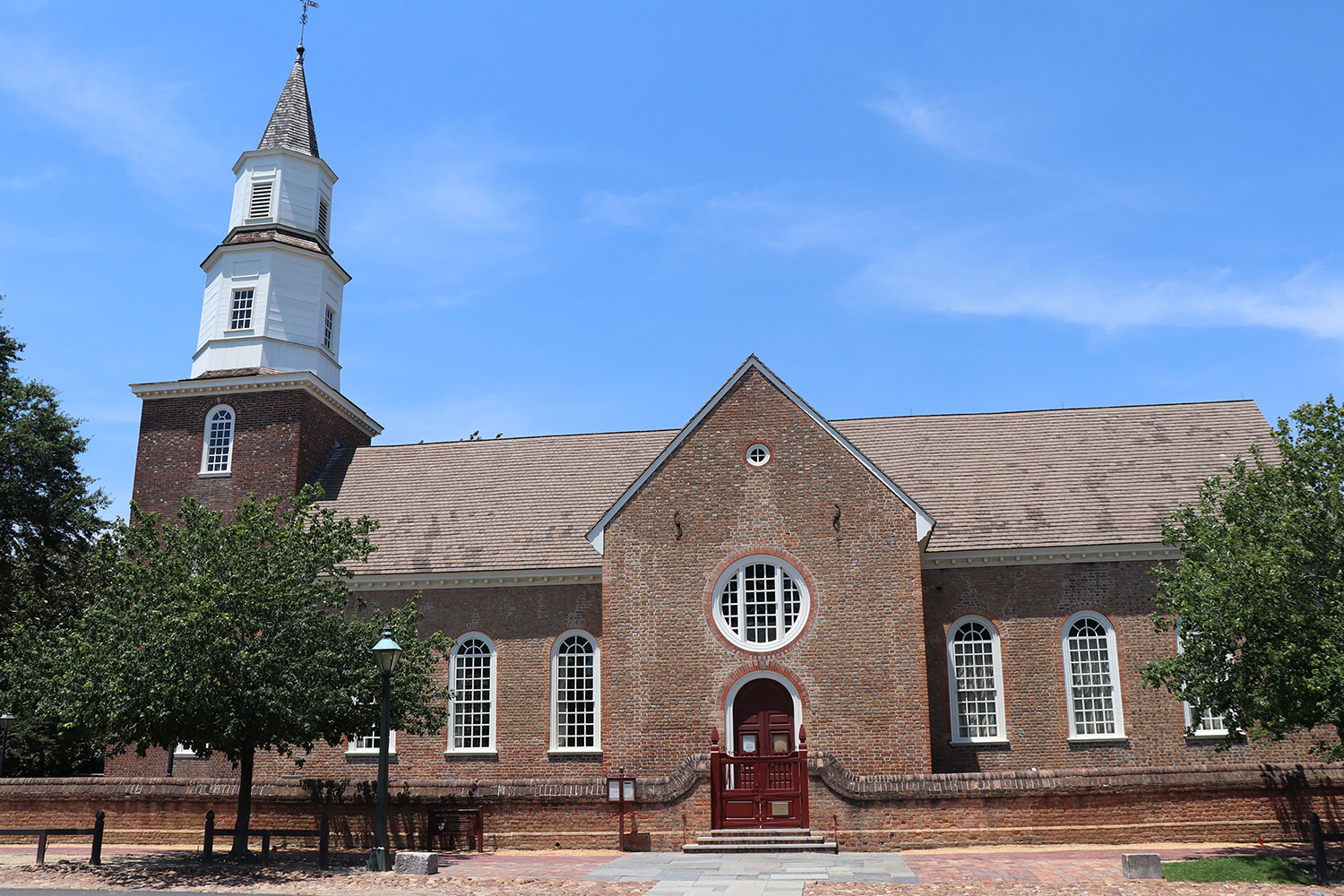 There are also two art museums that are together and also included in your ticket, the DeWitt Wallace Decorative Arts Museum and the Abby Aldrich Rockefeller Folk Art Museum. Both are worth a visit. These are the newest additions to Colonial Williamsburg and even though their collection is still incomplete, they have a lot of great artefacts. You can also see what Williamsburg looked like in the 1920s, before it became an open air museum.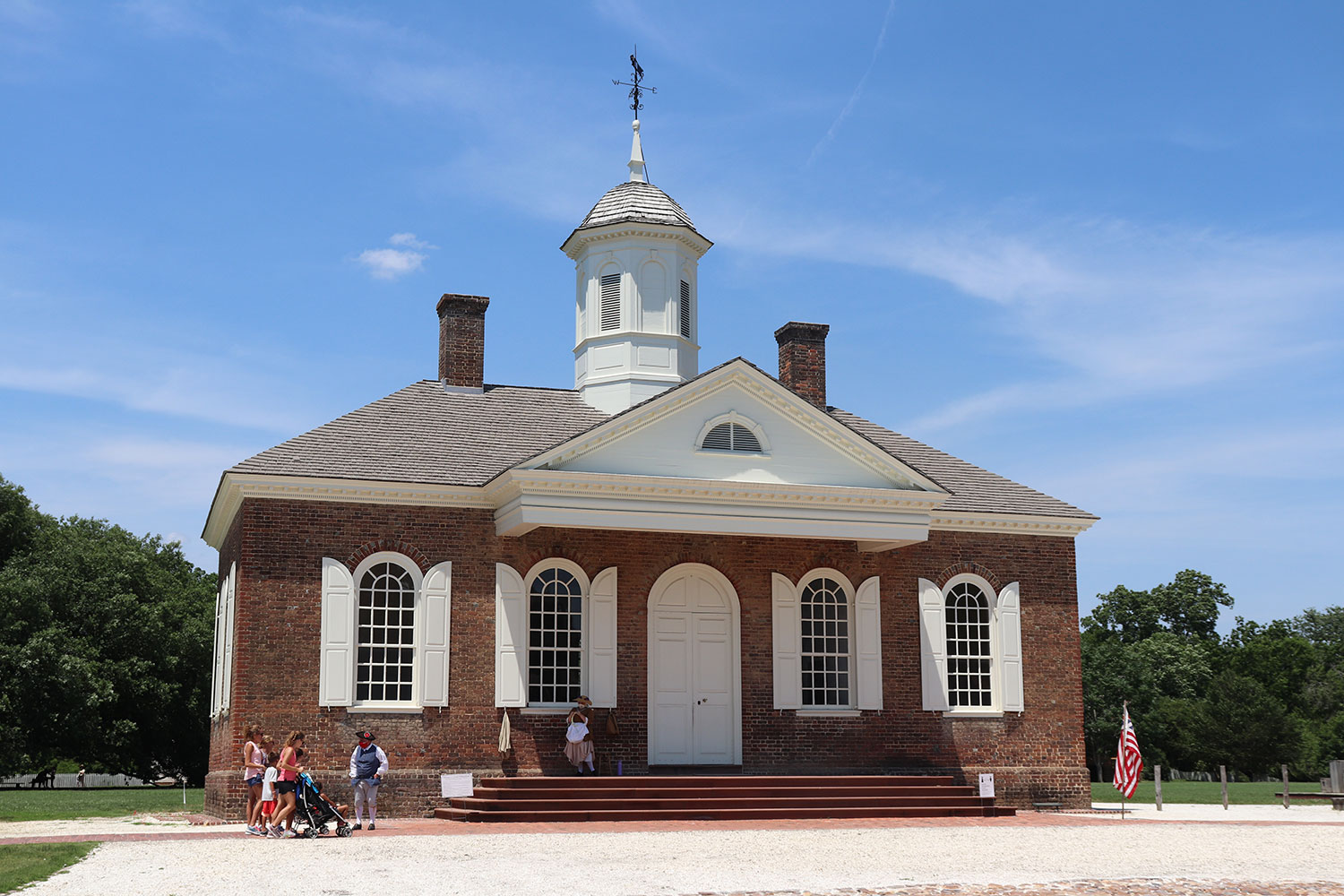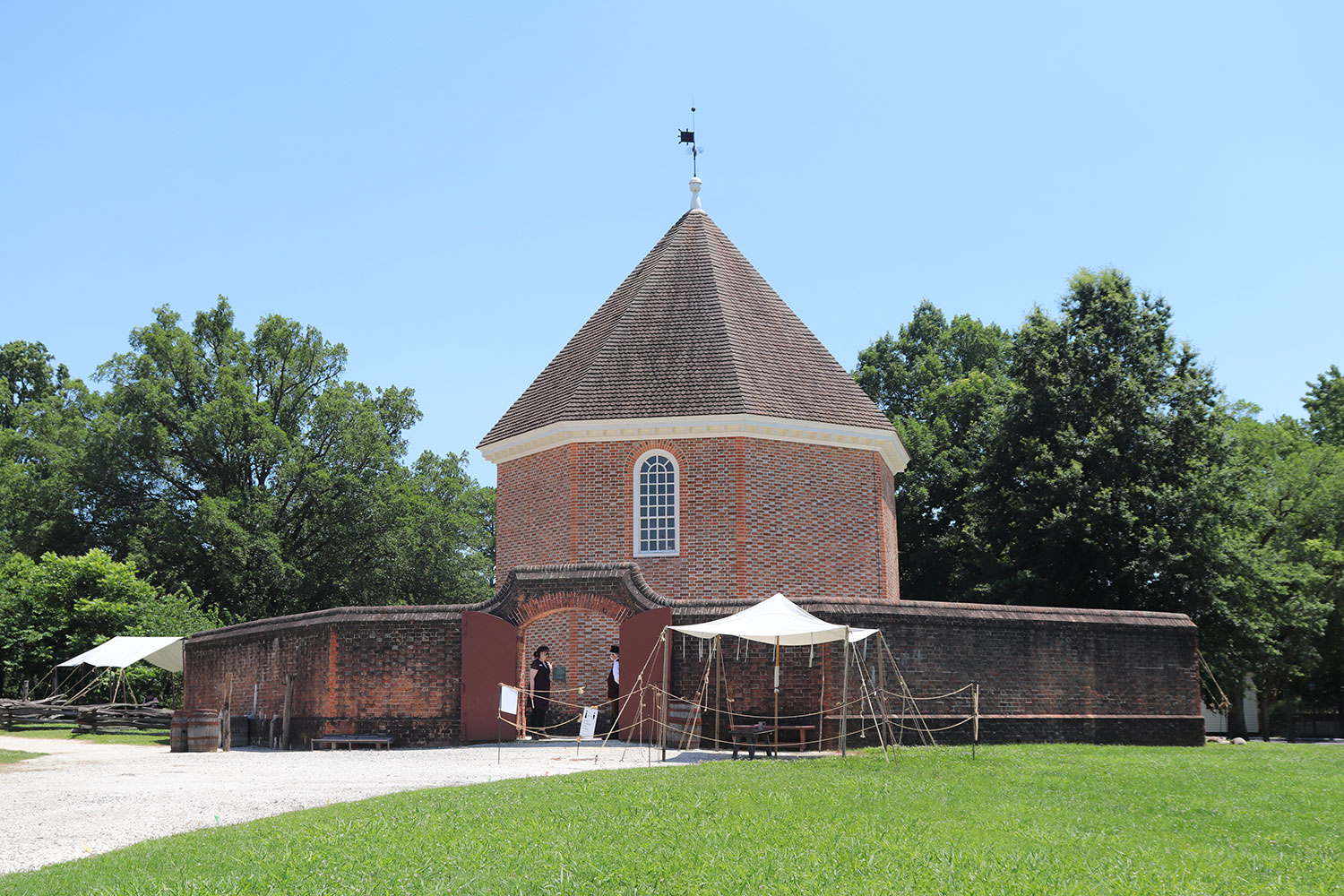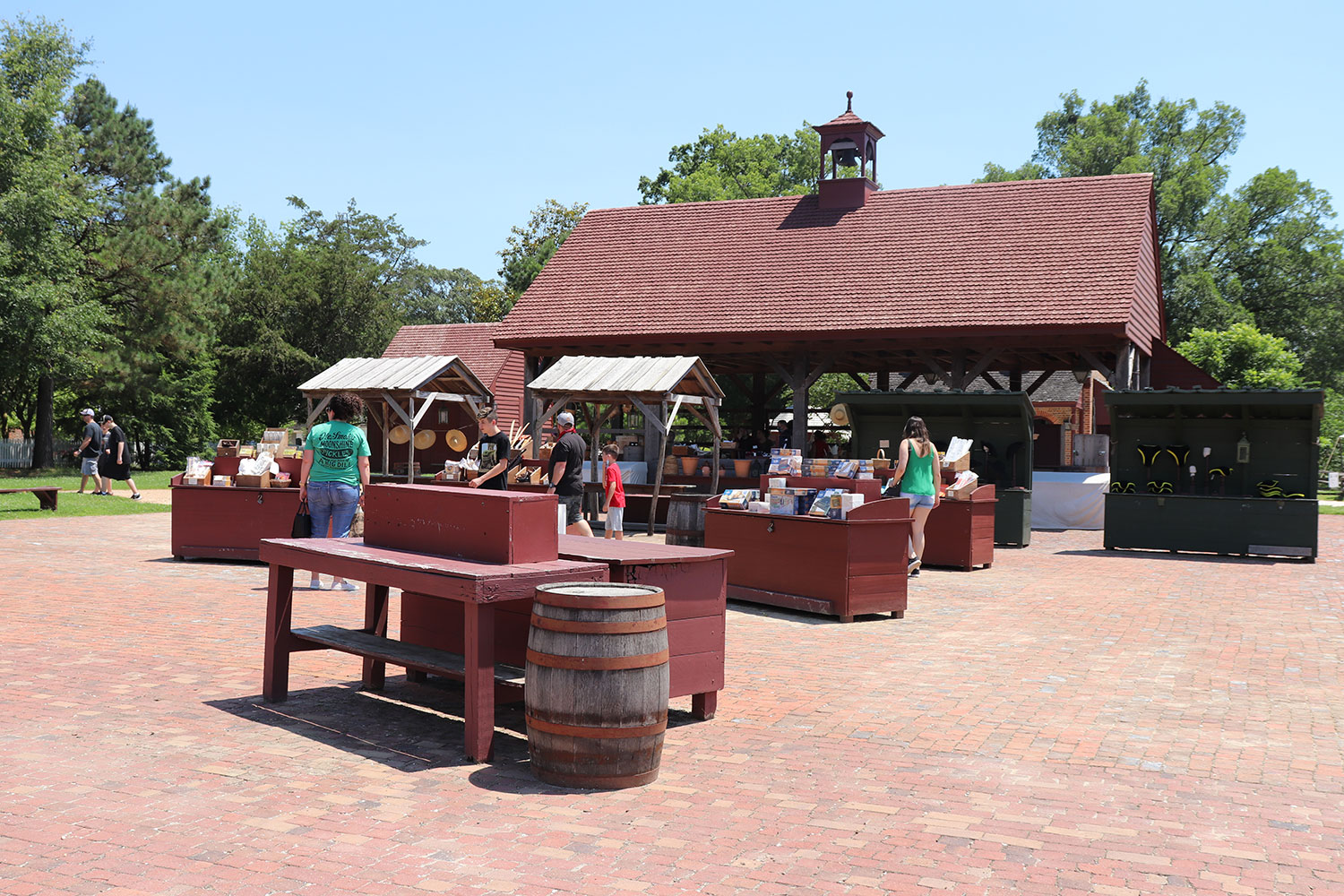 There are also a few small tours you can take inside certain buildings, as well. The most popular buildings include the Courthouse and George Wythe House. The official website says the George Wythe House, the home of an attorney, is self-guided but it was a guided visit when I last visited. Other places to visit include the Everard House (home of civic leader Thomas Everard), Peyton Randolph House (which showcases the struggles of slavery and triumphs in escaping it), Wetherburns Tavern (the home of a colonial), and public buildings like Raleigh Tavern and R. Charlton's Coffeehouse. The James Geddy House has more activities for children.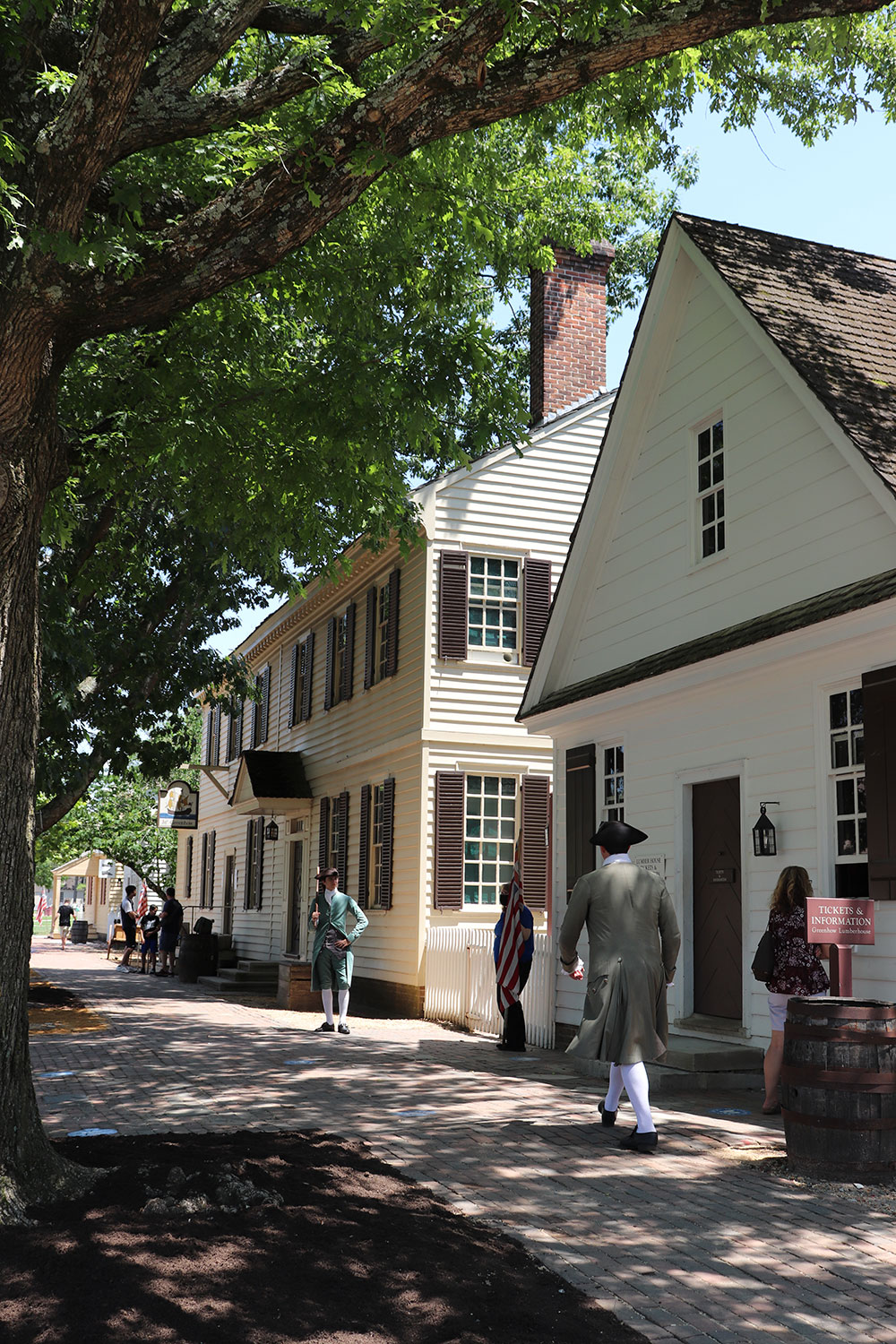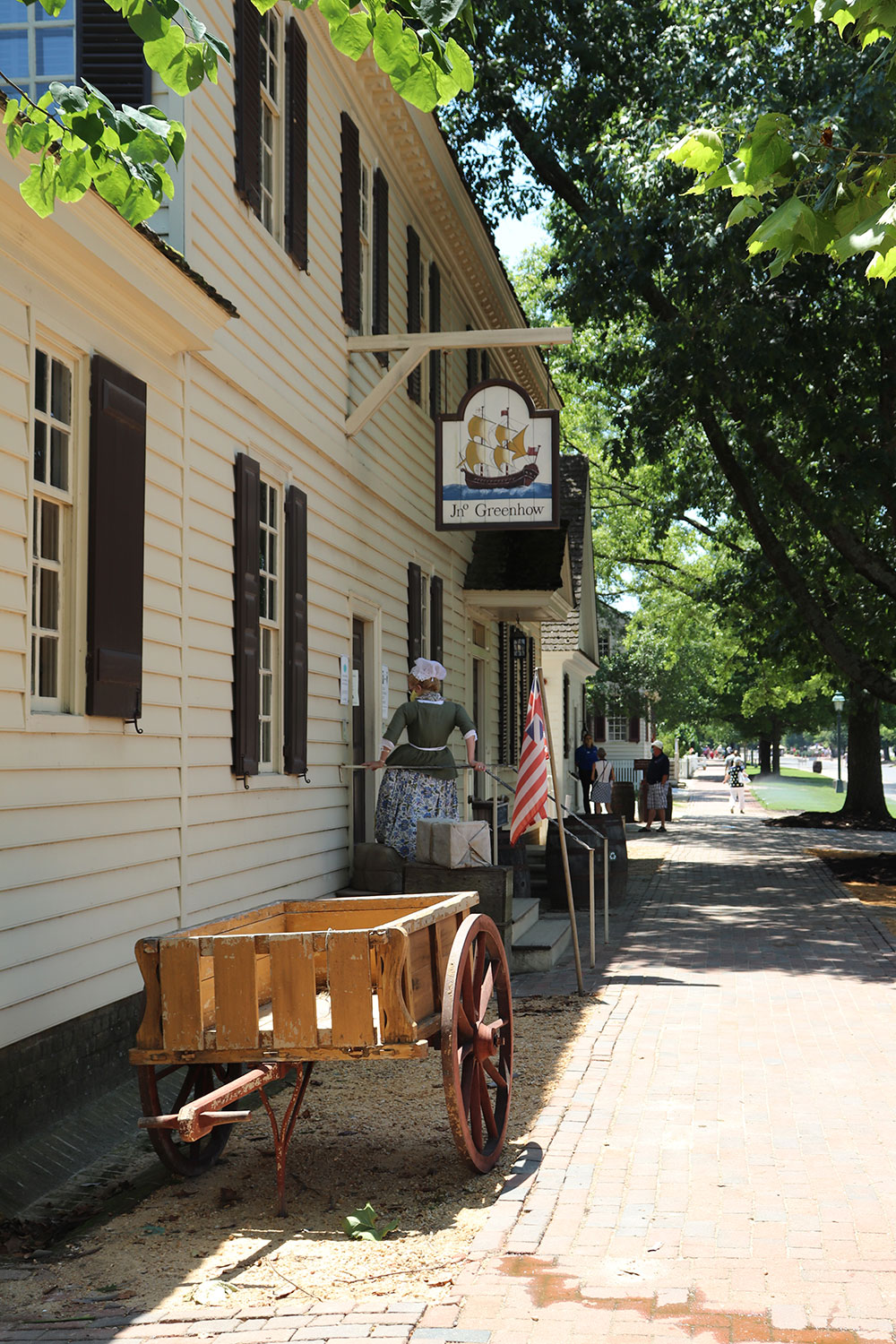 However Williamsburg also has a tonne of different displays with reenactors who show visitors certain trades. Personal favourites include the colonial garden, the magazine with game activities (this was fun to experience when I was a kid), and the John Greenhow store. They also have a brickyard, apothecary, blacksmith, carpenter, palace kitchen, printing office, gaol (prison), shoemaker, tailer, weaver, and more. You get to experience so much of colonial life and it's not only educational but fun and eye-opening. People who aren't interested in history may also be intrigued by how people lived in the past since so many of these trades still exist.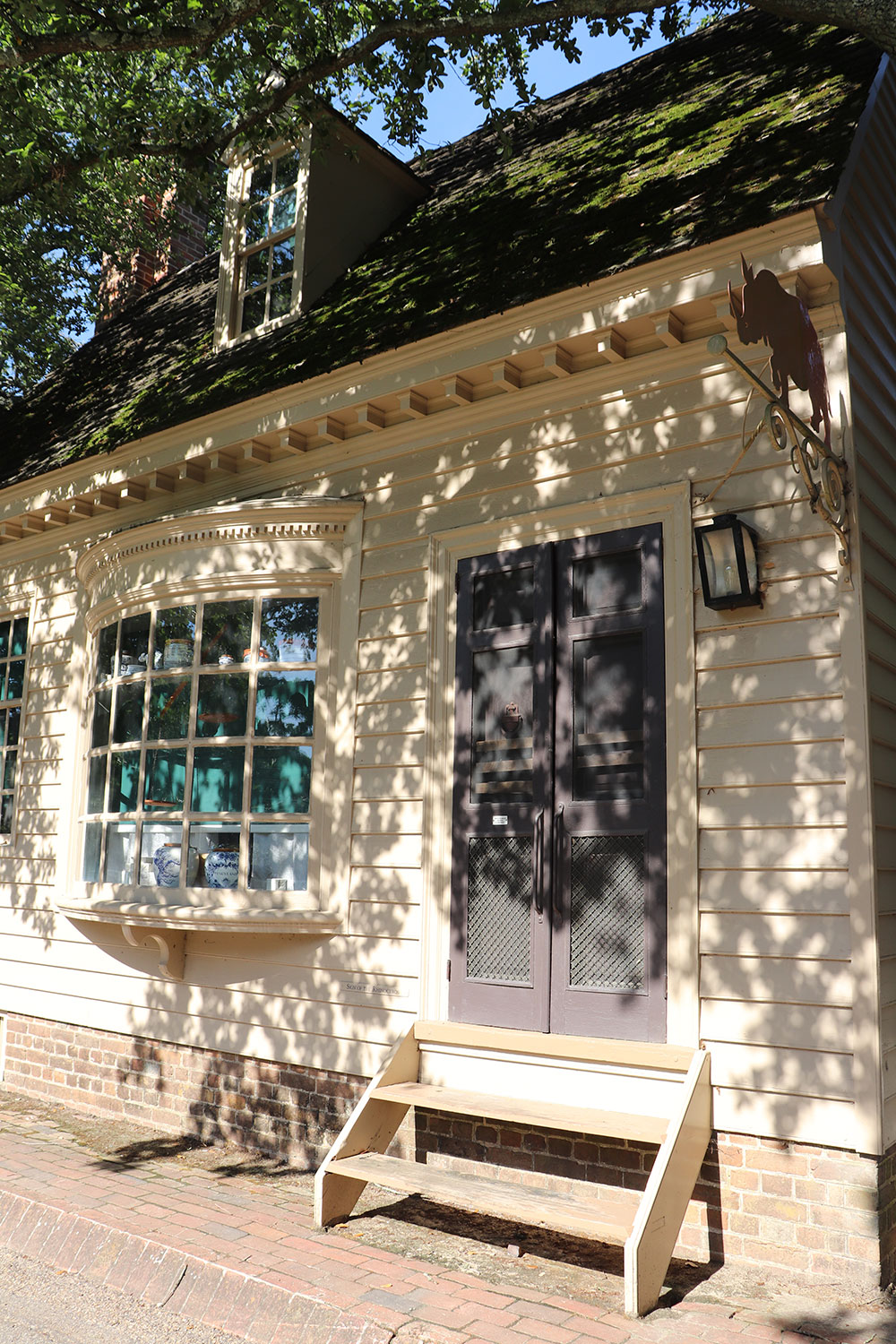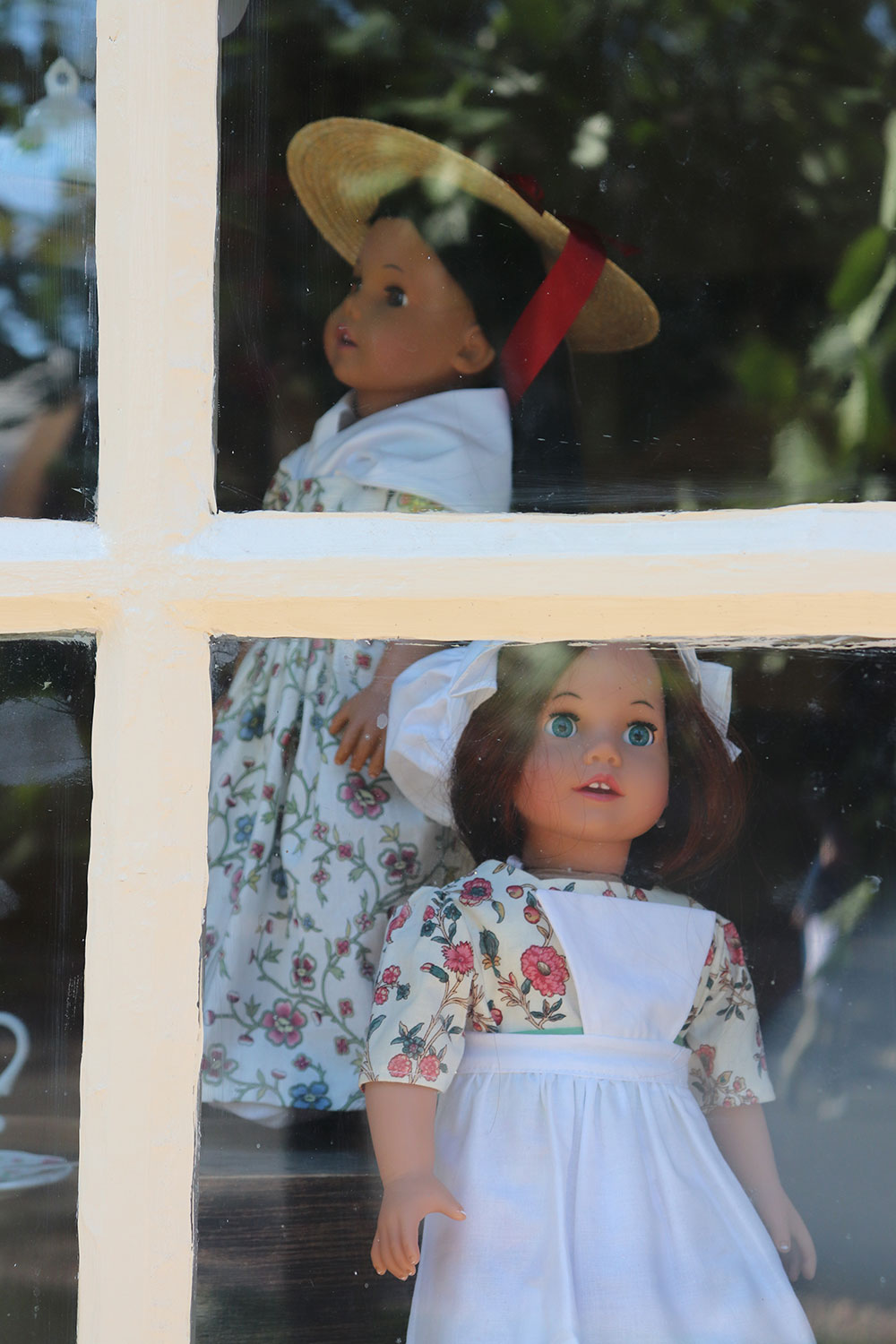 The building on the left is an original.
There's a tonne of shopping to be had and I honestly love so much of what they sell because it's useful. If you didn't know, colonial chocolate is the bomb and you need to try a piece. I also love buying flower powders, which are very fragrant powders that come in a box. You put them on as you would blush and I just love the smell and still use some that are several years old. They don't come with instructions so you need to know that you poke small holes in the plastic wrap that holds the powder in order to use it.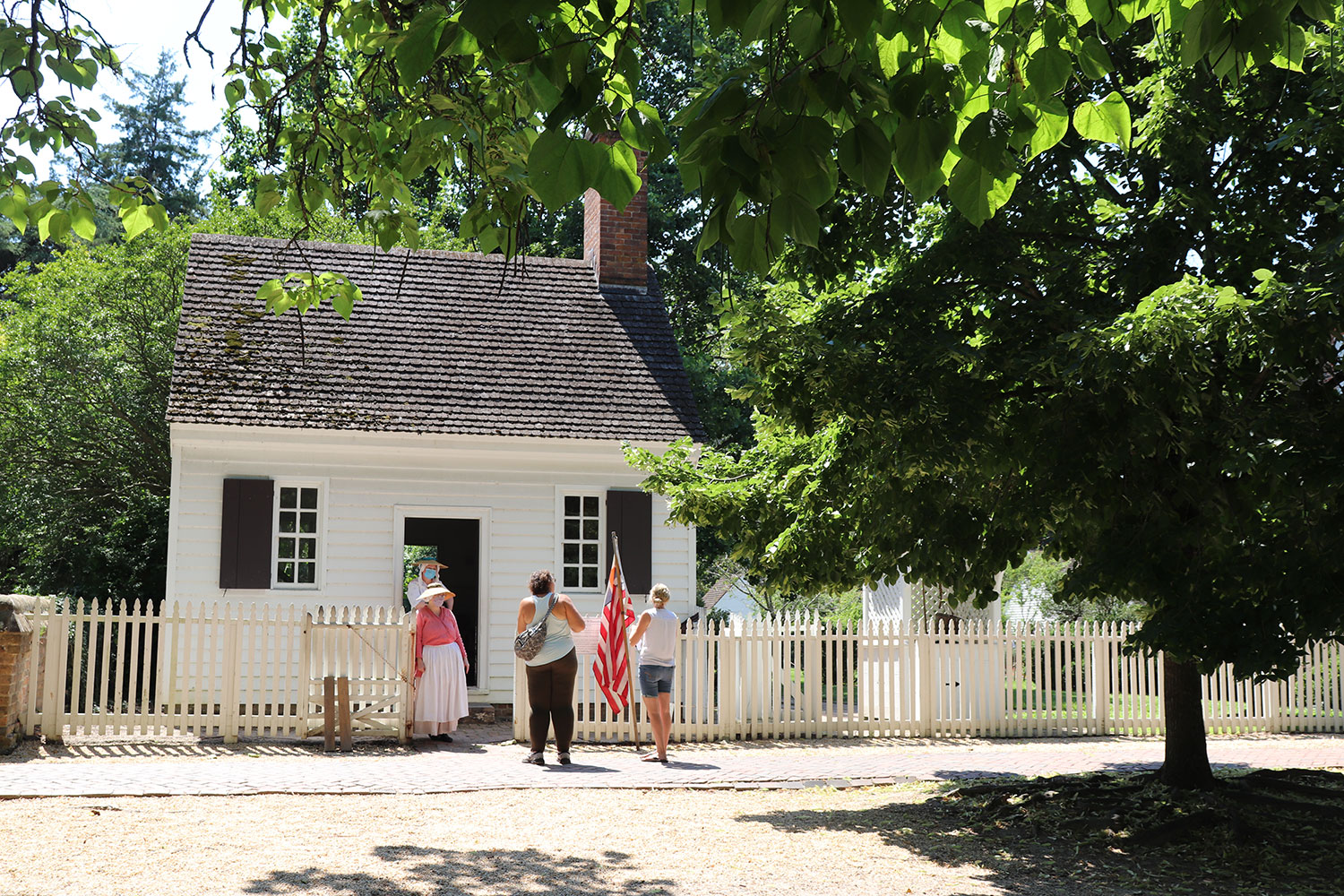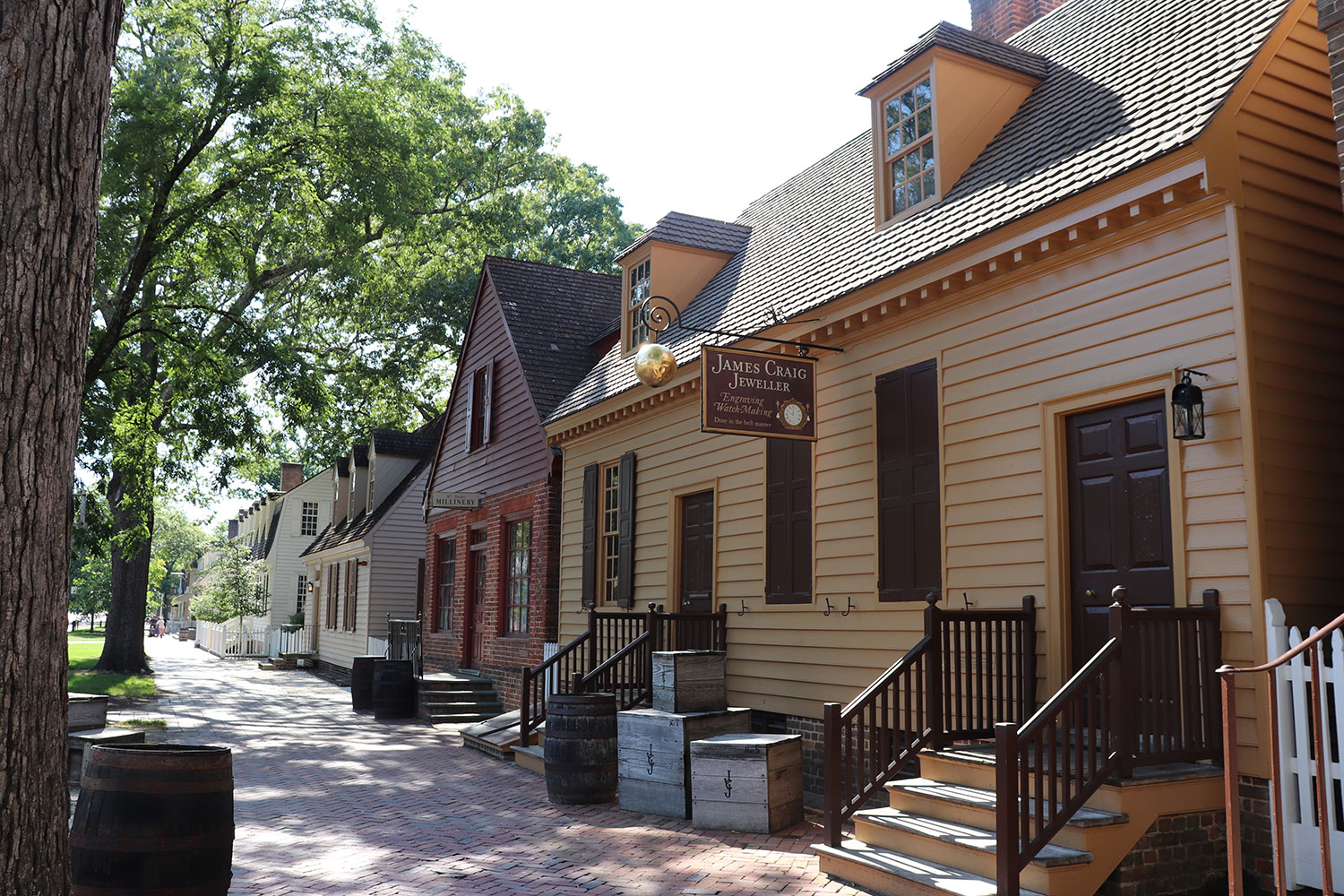 Everything is laid out along dirt roads and it takes about 20 minutes to walk from one end to the other, so it is very sizable. It feels very much like a colonial town because of the dirt streets, the old buildings with nothing new in sight, the barn animals and horses (complete with horse dung so watch your step). The outskirts hold farmland and animal pastures, which I imagine was much like back in the day. The people who work there went to great deals to make the experience immersive and that makes such a huge difference. Like I said, the area is not enclosed so you can actually visit the town any time and free of charge, but you will need a ticket to go inside most of the buildings. One ticket gets you access to everything.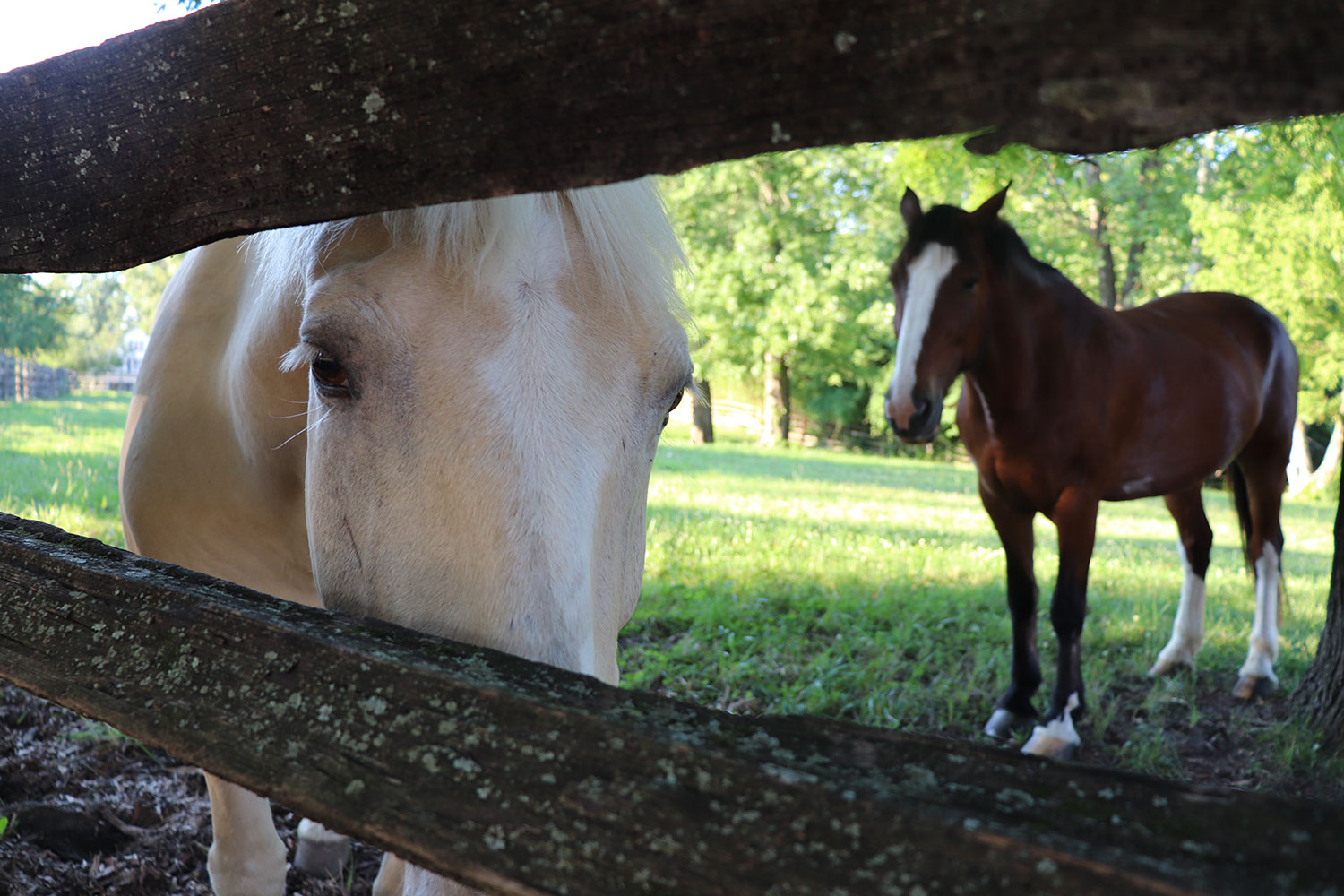 I just went through a large list of places to visit and I'm just covering the ones I've visited and stuck in my head. There's more to see and if you want to see all of it, you'll need at least two days. I have to say that the Colonial Williamsburg website is a fantastic resource for planning your trip, so definitely use it. There is a visitor's center to see but I've personally always skipped it. It may be informative but there's no way it's more exciting than the actual town itself.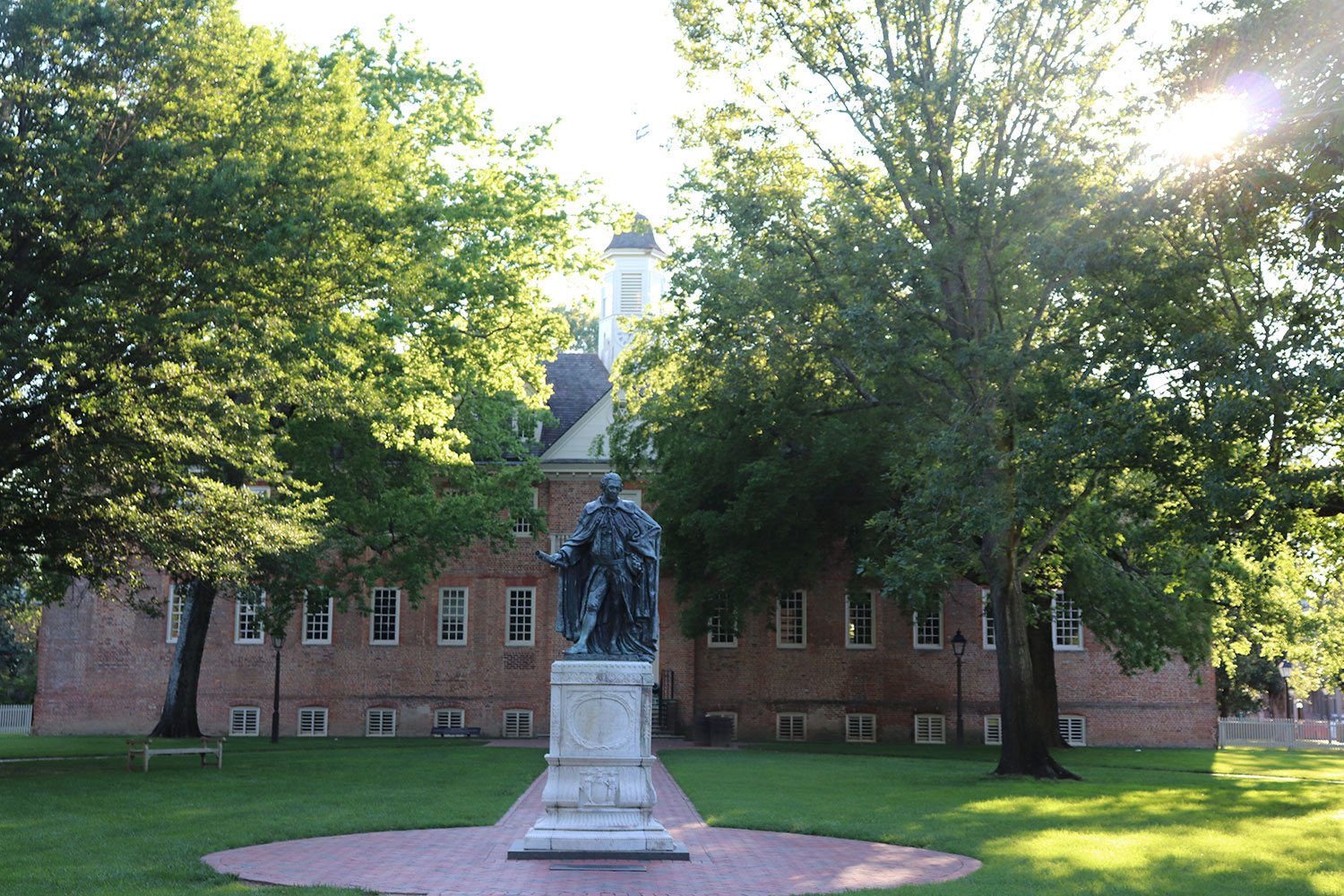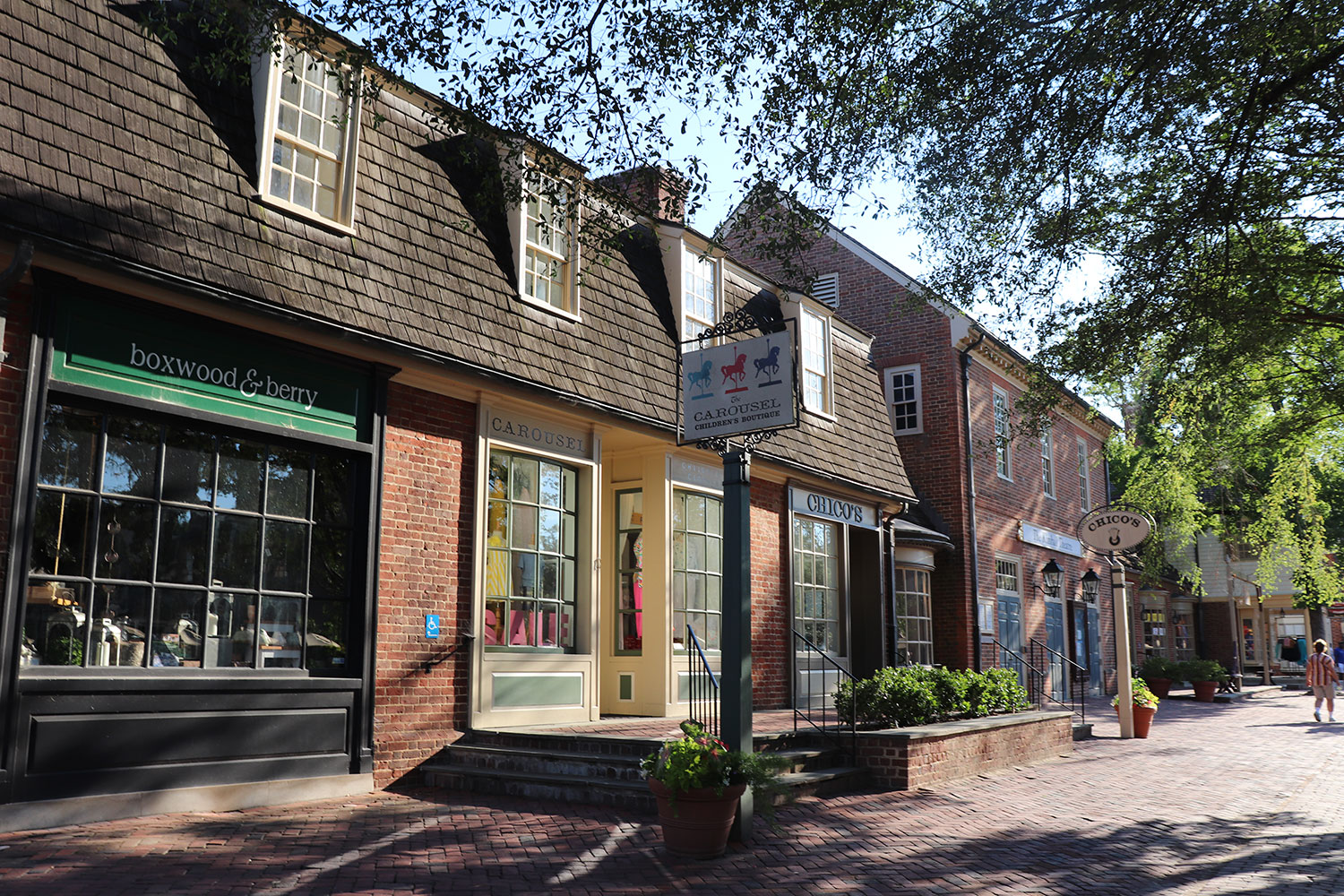 The town of Williamsburg is a bit smaller than the settlement but there actually is a town outside of Colonial Williamsburg. It's home to William & Mary College, which was founded in 1693 as the second oldest university/college in the United States. It's also one of the few remaining to have been founded by royal charter. Famous attendees include Thomas Jefferson, George Washington, and James Monroe. The campus, coming before Williamsburg was an important settlement, also dates back to the colonial era and is easily accessible. Also in this area are several local restaurants and shops. It's a relaxed vibe but there is a good amount of quality places to visit.
Also Busch Gardens Europe is one of my favourite theme parks. They have sections dedicated to European countries like Italy, Germany, France, Ireland, Scotland, England, and Canada (for whatever reason). It's also filled with fun rides and activities and for a theme park, they have great food. They have many coasters all worth riding and have added so many in the past few years. I need to go back myself! If you like theme parks, you can't miss it – especially if you have children.
(I remember when I was a kid, I loved Busch Gardens and it inspired me to travel. I wanted to see all those countries! I realised a few years ago when I was there that I had by then visited every country represented in the park. It was a great feeling of accomplishment!)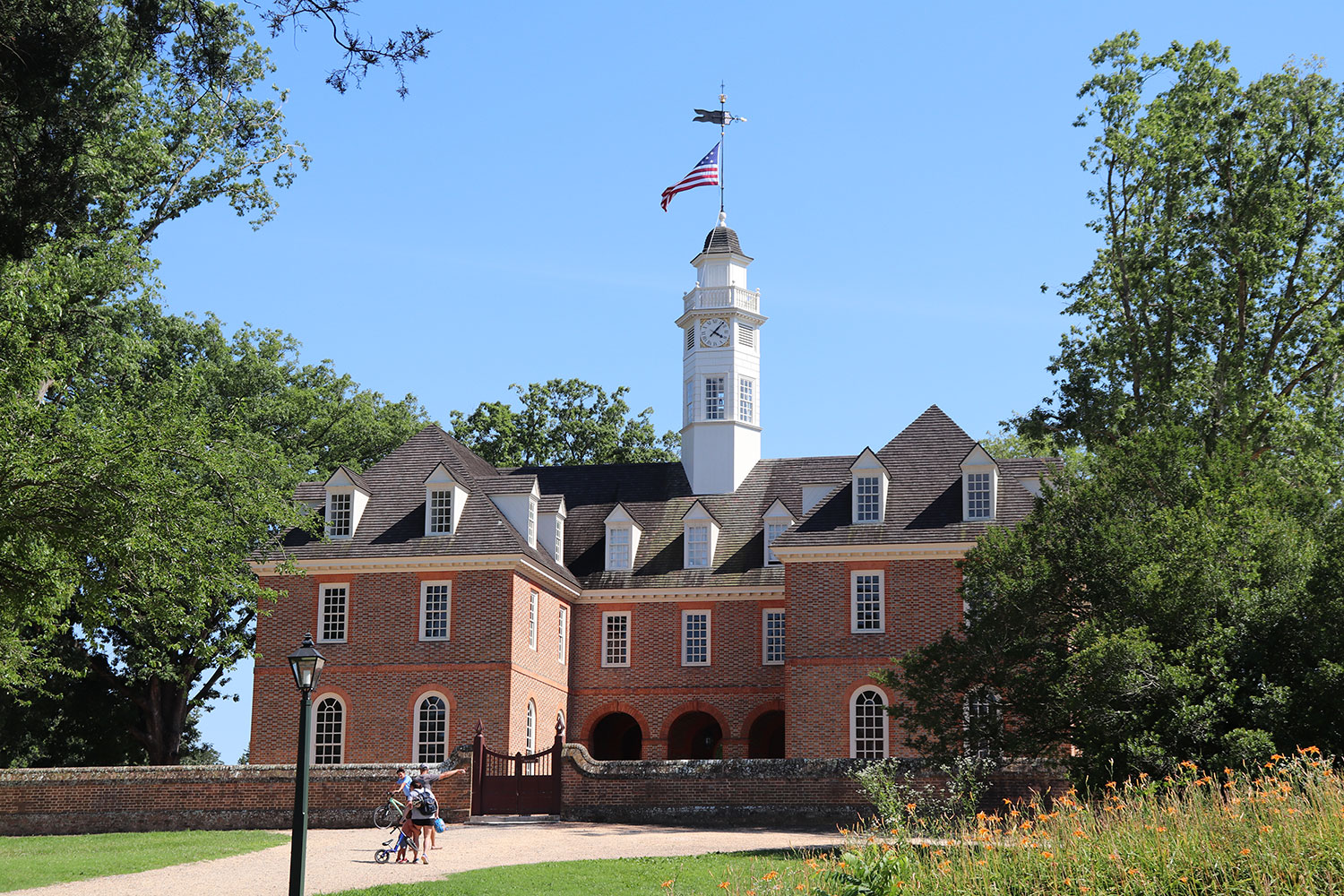 If you're in Virginia, Williamsburg is a fantastic visit. If you're into history, a must-see. It's even a fun trip for people who aren't necessarily interested in history since there's so much to do that's timeless. It has enough to fill up a day but you'll definitely need at least two to explore the town and an extra day for visiting Busch Gardens. If you're eyeing Williamsburg, definitely put it on your bucket list.
Have you ever been to Williamsburg? What did you think?
Pin This for Later
Please note that this post may contain affiliate links. These are at no additional cost to you but I receive a commission if you make a purchase through the link, and the commission helps me run my blog. Thanks for your support!
Tags:
north america
,
united states
,
virginia
,
williamsburg
Sharing is Caring
Want to support me?
Buy me a Coffee