Wandering the Streets of Split, Croatia: Things to Do & Travel Guide
Originally published on Monday, October 25, 2021
Split is one of Croatia's most visited cities, and there was no way I was going to miss out on Dalmatia's largest city. I have to say it's one of the most unique places I've been to and a beautiful blend of 2,000 years of history.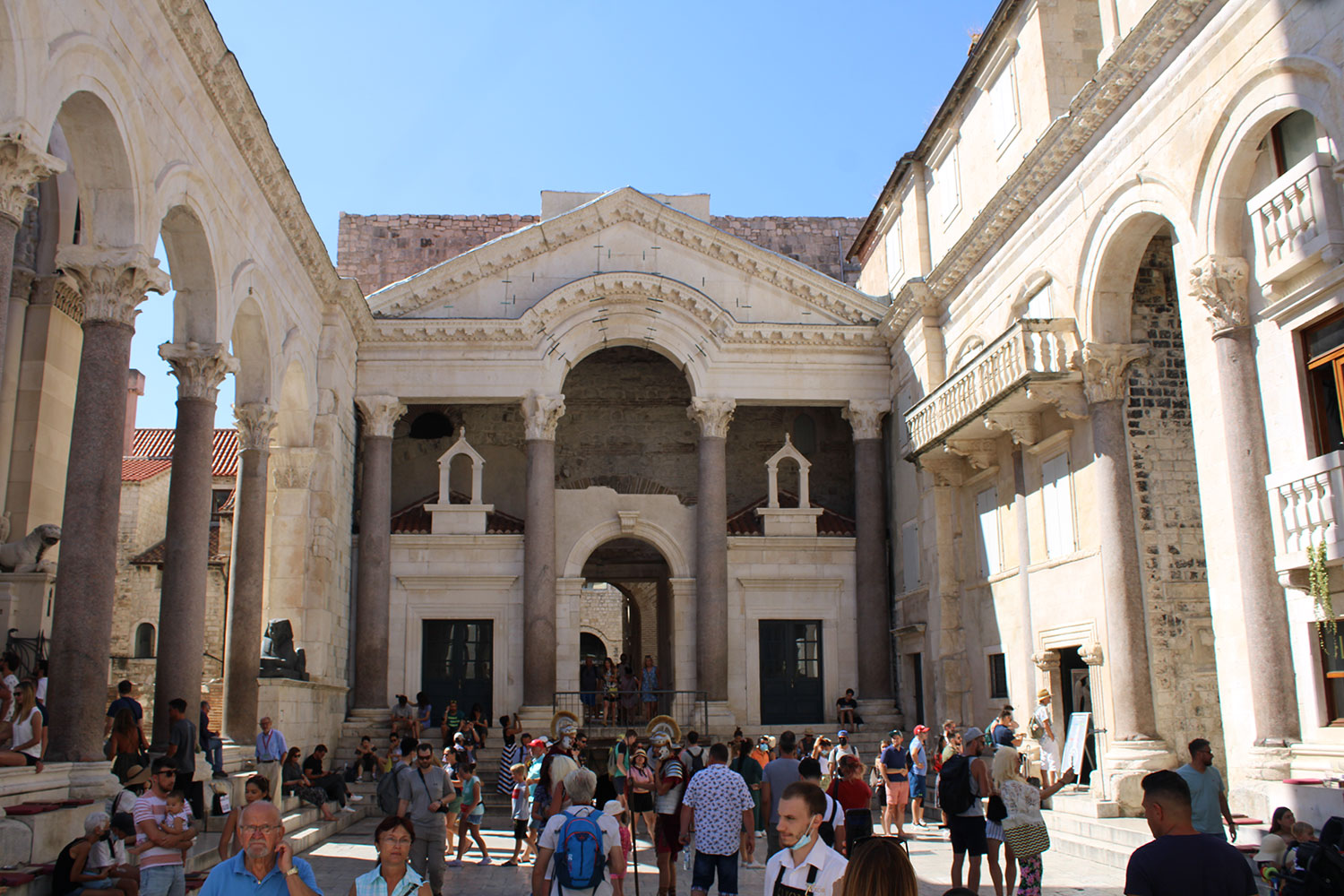 The History of Split
Before my arrival, I thought Split had an "old town" that dated back to Roman times. I was surprised to learn this wasn't the case – the whole "old town" was actually the palace of Diocletian in the 3rd-4th century! A few thousand people did live within the palace walls but it wasn't a "town" in the way we think of one. I was also surprised to hear that the area at the time was fairly remote but was chosen for its central location in the Roman Empire, the climate, and the sulfur to heal Diocletian's ailments. You can still smell the sulfur if you walk along the promenade.
Diocletian was actually the first emperor to retire and he retired to the palace in Split and lived there for several years. The Roman Empire fell shortly after his death and many of the monuments of the palace were destroyed or changed by Christians. However for hundreds of years, the city retained the rectangular shape and general outline of the original palace. Much of the architecture has changed but there's a remarkable similarity between Diocletian's palace which stood almost 2,000 years ago and the city of Split today.
Things to Do in Split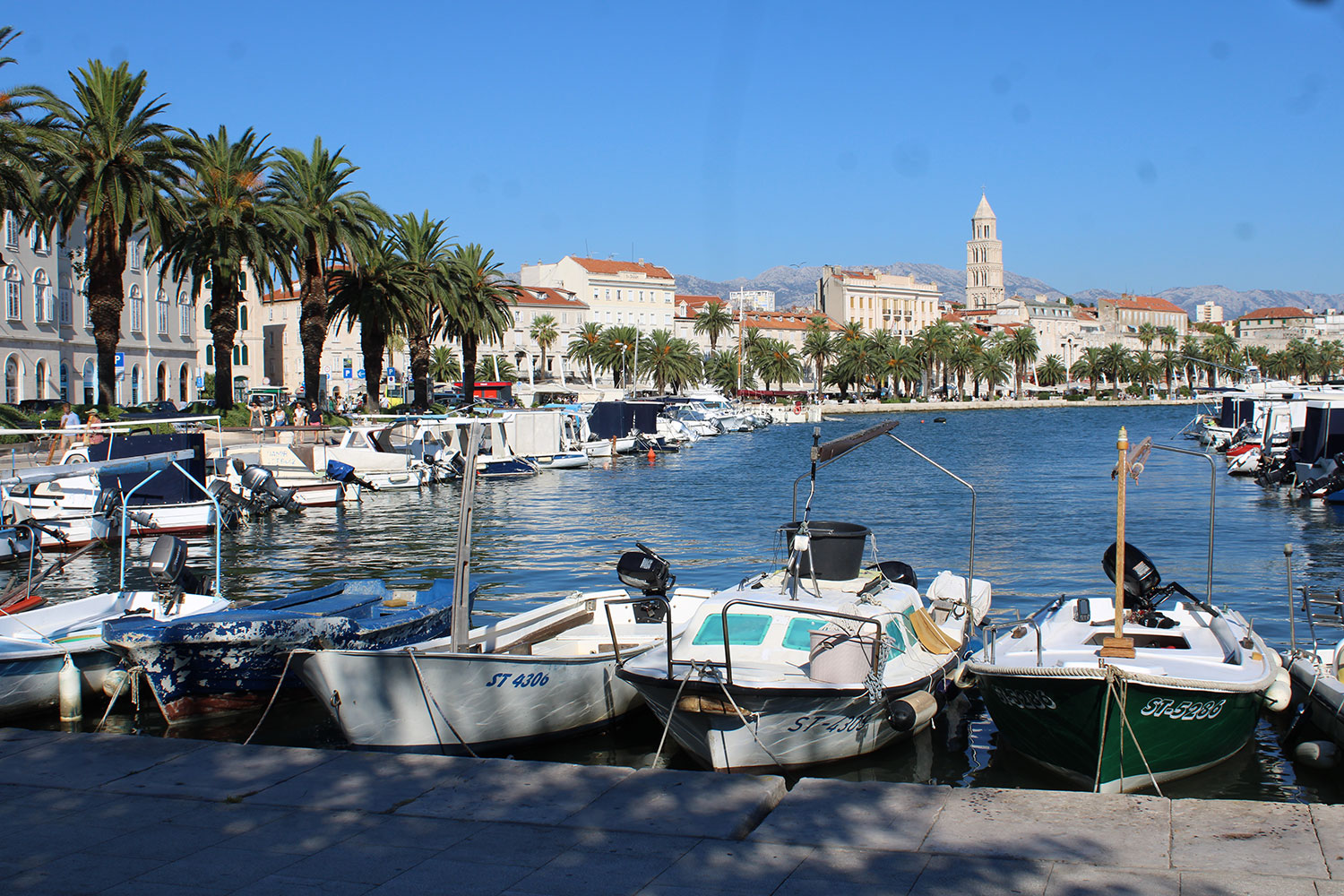 I thought people paid to get into Diocletian's Palace but it's more like an open air museum that you're free to enter. When you walk around, you can see the famous courtyard as well as the brick basement walls. You can also go from the courtyard or promenade into the cellar, which is filled with tourist shops. There's an option to explore more of the cellar for an additional fee but it's just cellar so you can keep your money and skip it. The ticket office is just by the entrance to the shops and they have different ticket types depending on what you wish to see.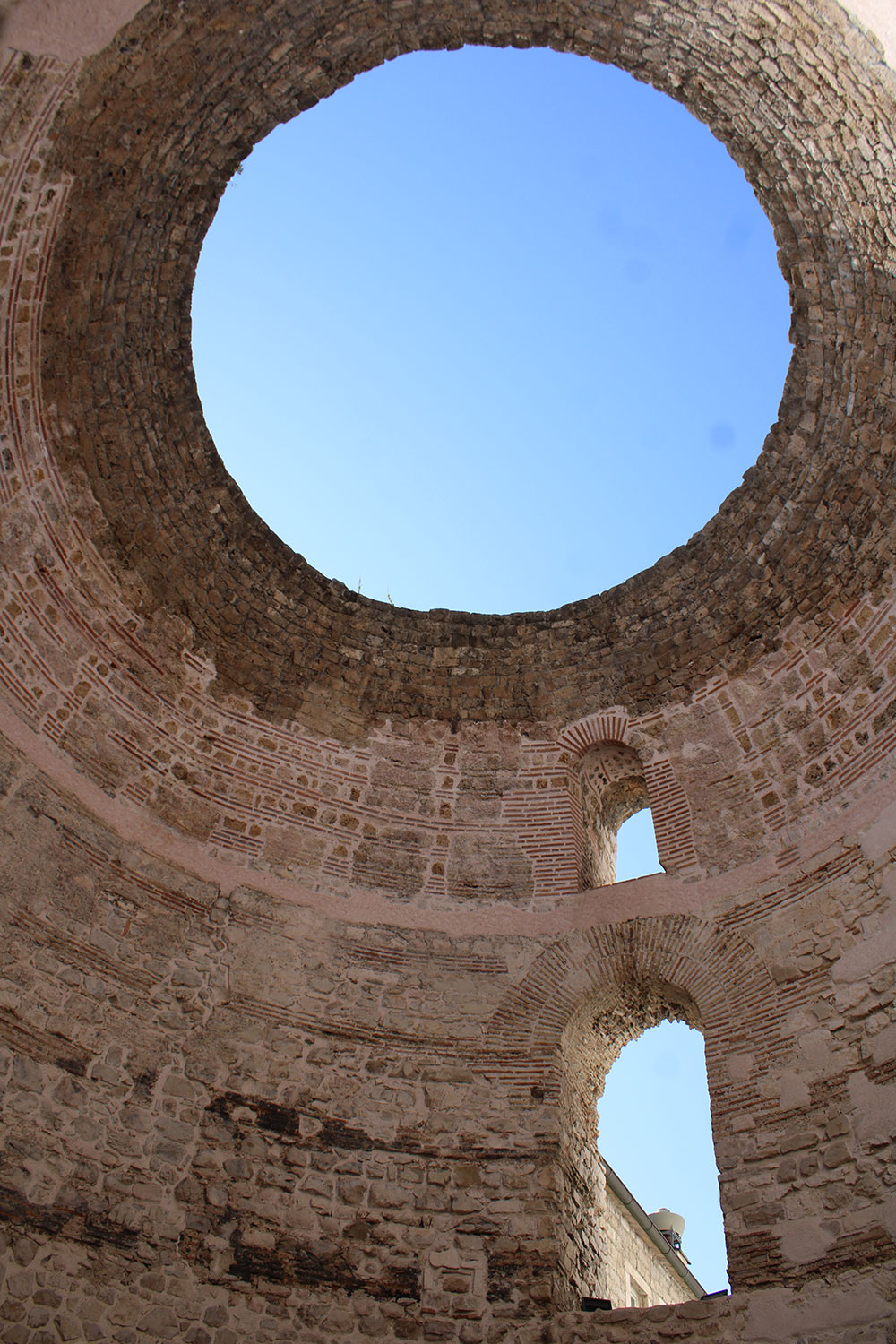 There are better things you can spend your money on – for one, the beautiful Split Cathedral. This was originally a mausoleum for Diocletian but his body was thrown out shortly after his death and the structure was built into a cathedral. It's absolutely beautiful inside and well worth the entrance fee. The entrance to the bell tower is an additional fee but I hear the views are fantastic. Unfortunately I can't speak from experience since I chose to go for another view that wasn't worth it – more on that below.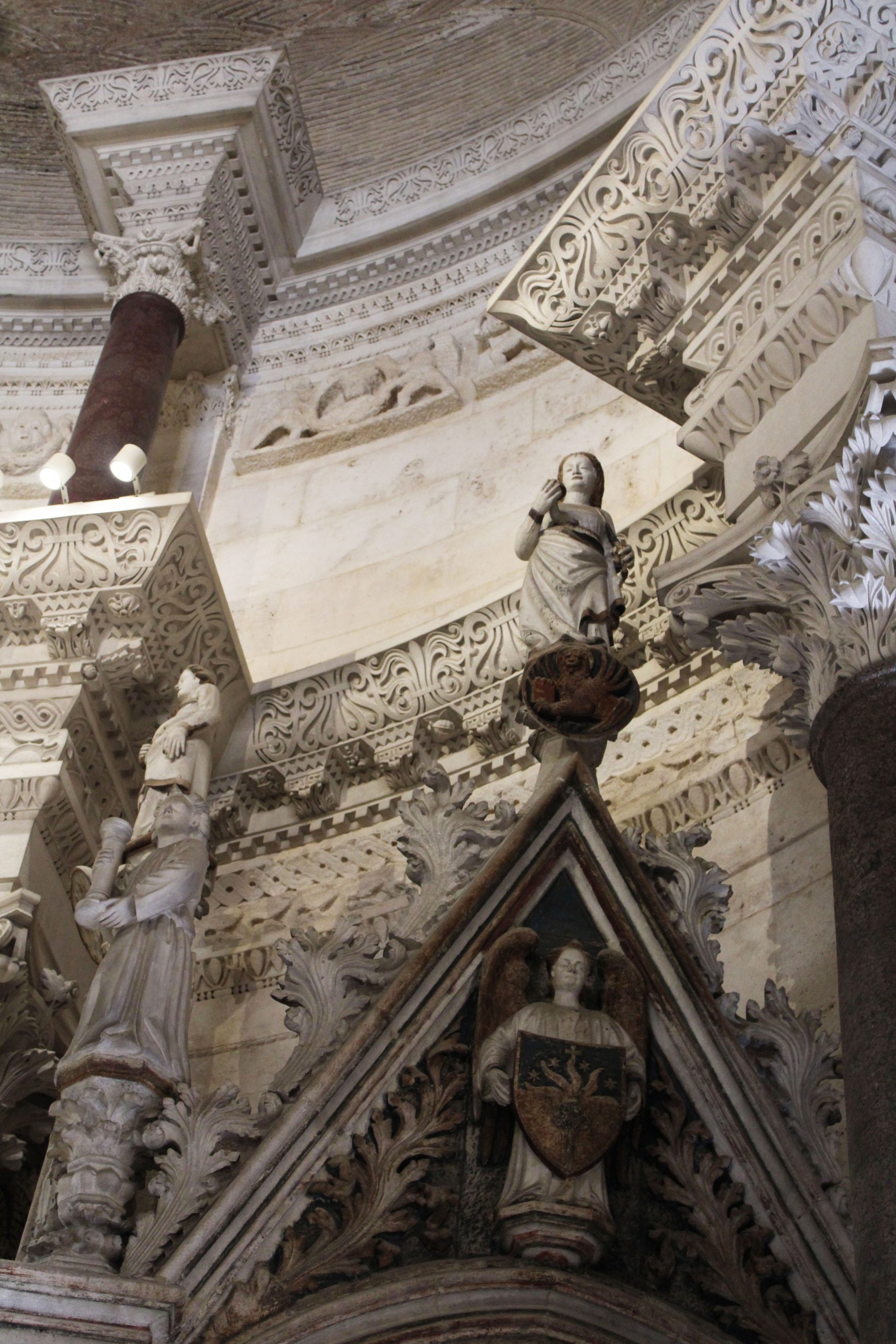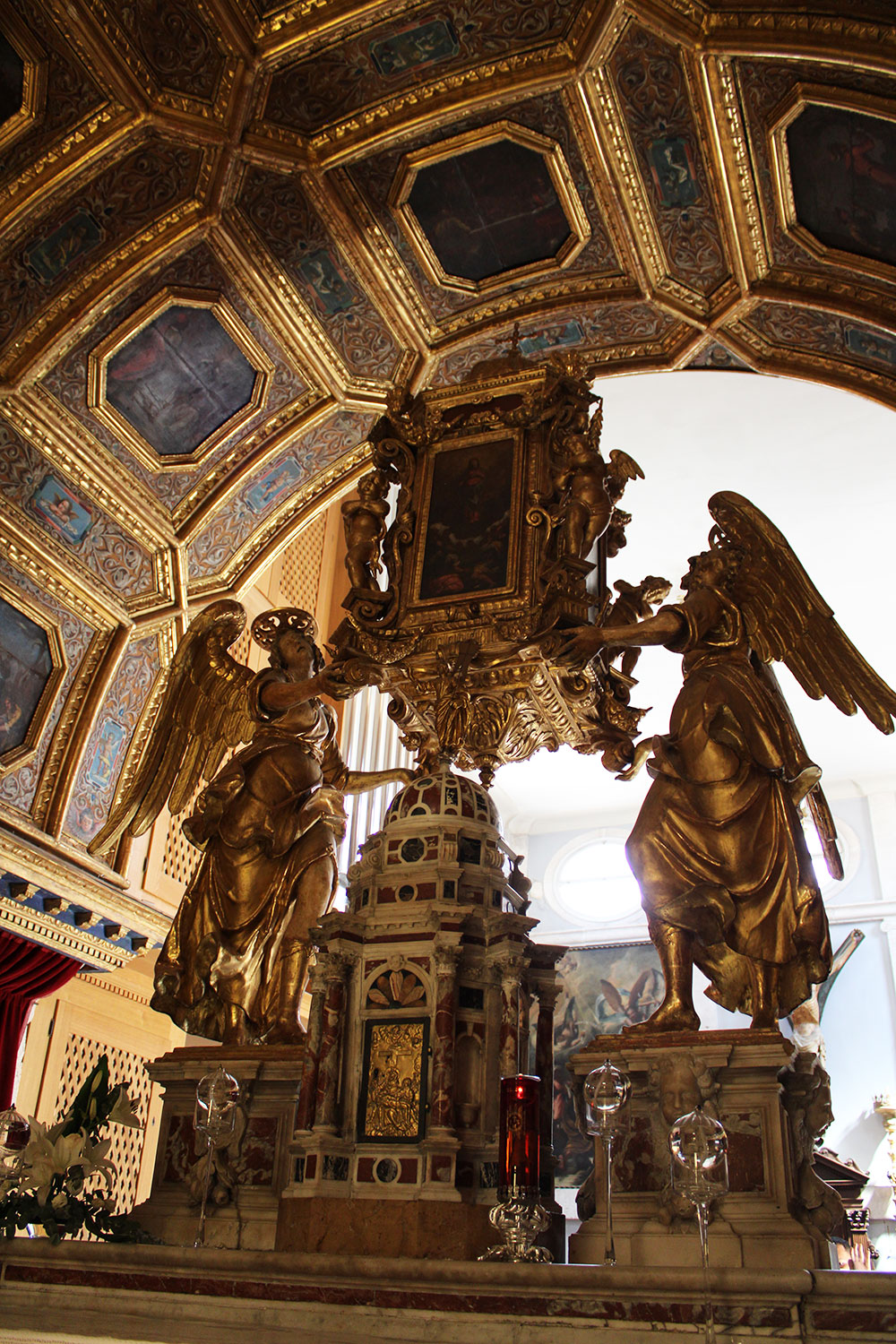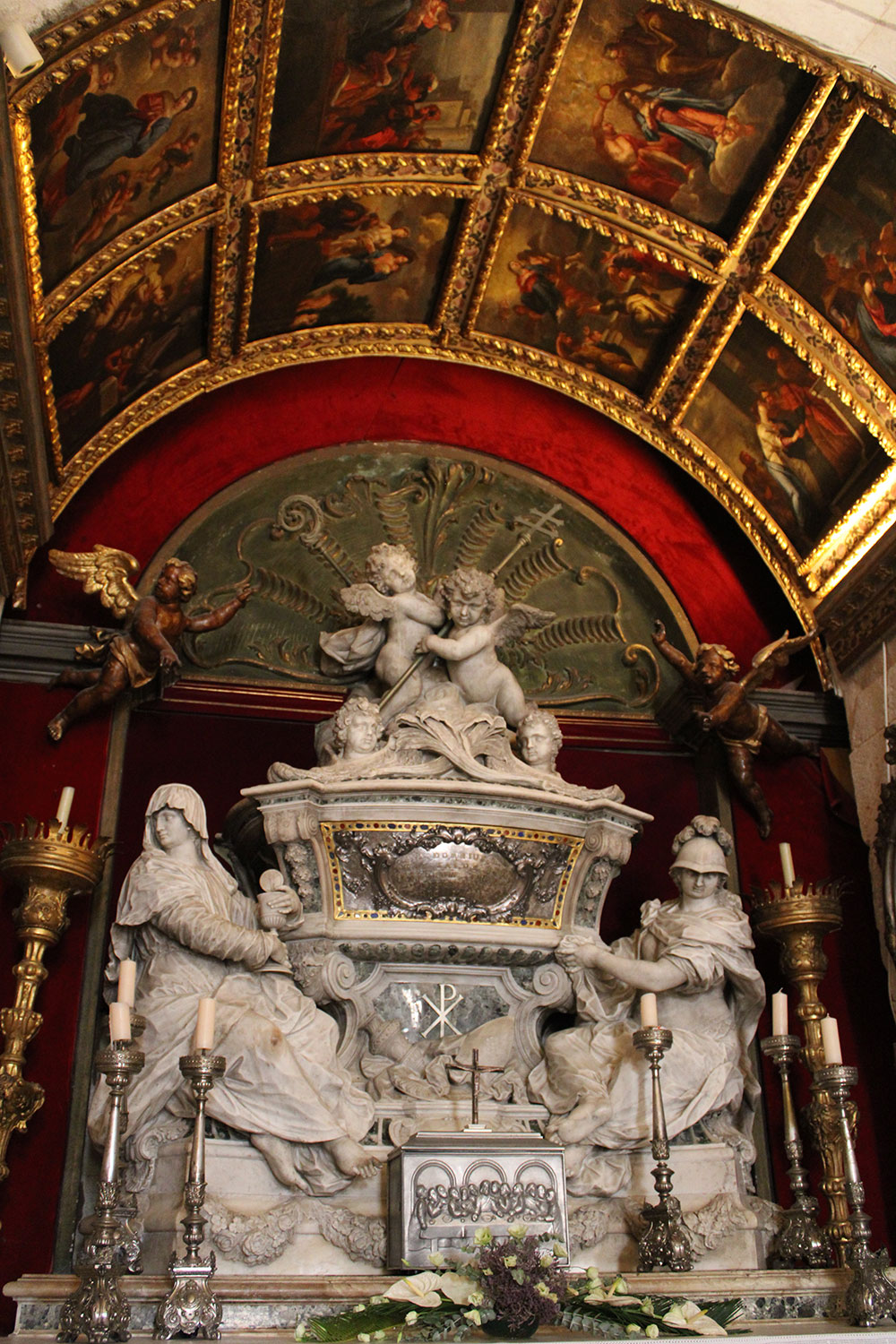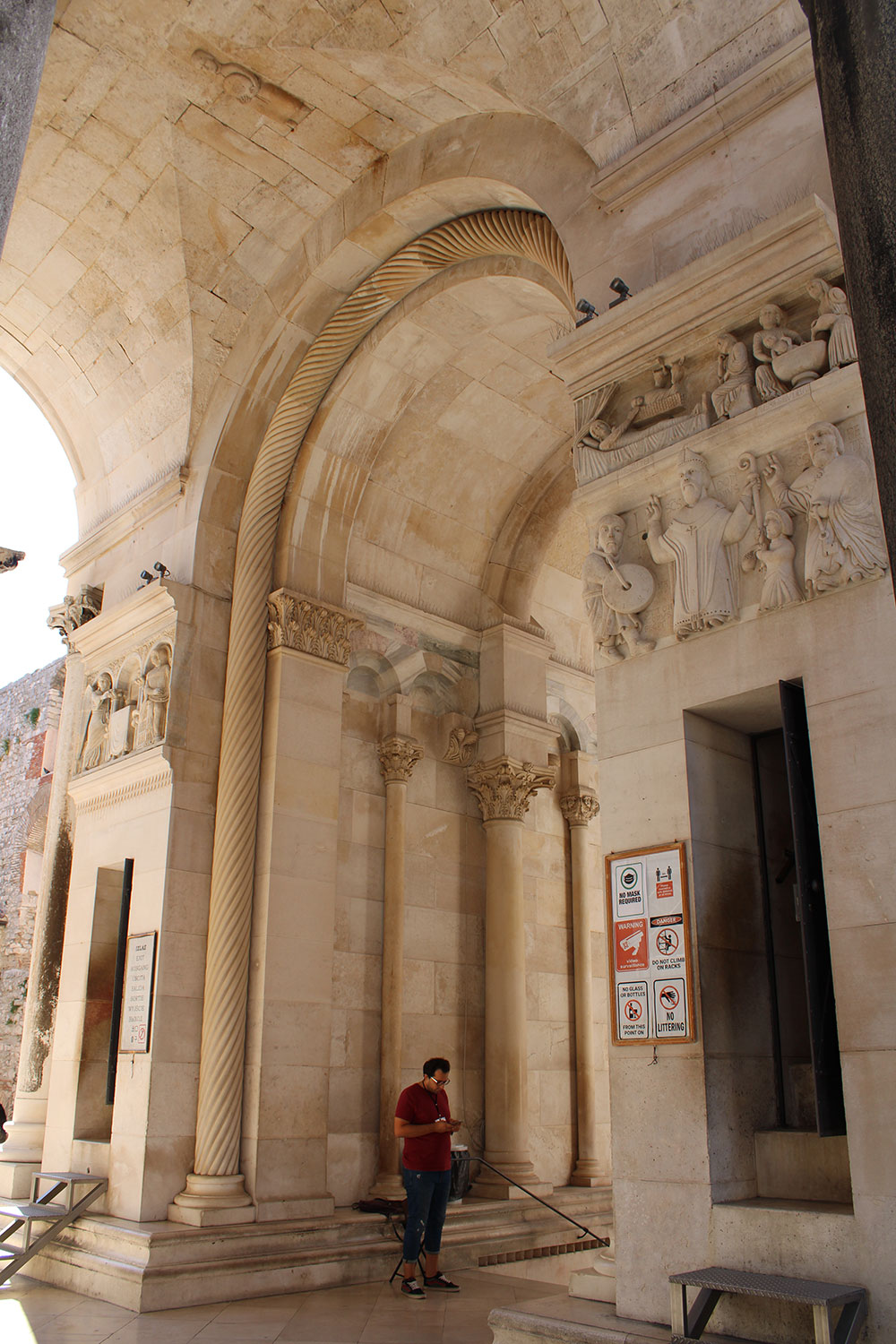 Your admission ticket with also give you entrance to the crypt but it's just an empty room.
Other places you can visit are the Temple of Jupiter, one of the original temples from Diocletian's time. It was converted to a Christian baptistery and technically remains so to this day. It's also a bit bare inside. You can also visit the treasury and see some of Split's most valuable treasures.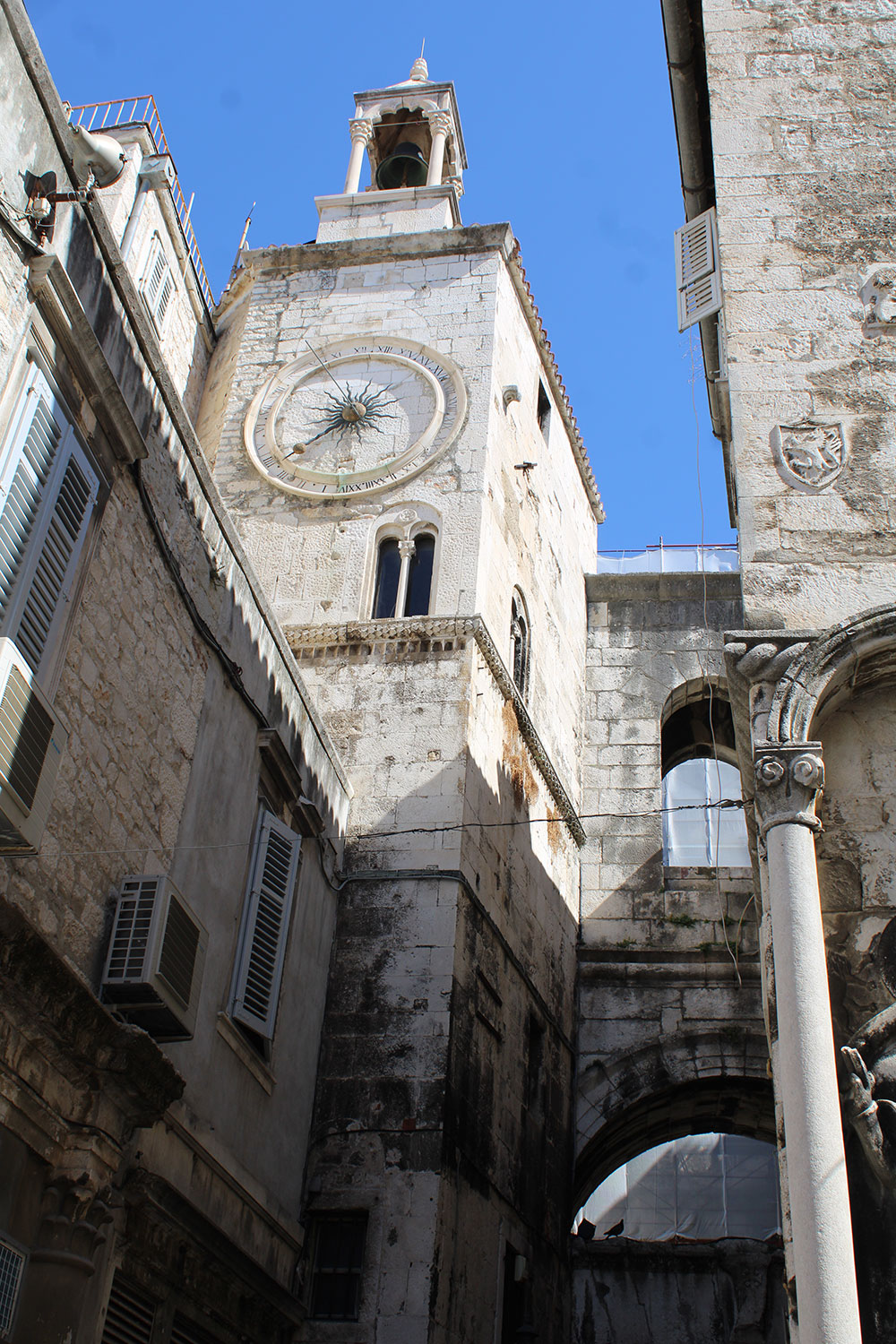 More places you can visit include the Split Museum of Fine Art, which hosts Croatian artists but is very modern. The City Museum of Split is housed in a beautiful Venetian building and holds quite a number of artefacts from Roman times till more modern and I recommend a stop in. My favourite is actually not mentioned much – the Split Ethnographic Museum. It has wonderful craftwork such as home decor and clothing from Dalmatia. The collection is somewhat small but beautiful and I think it's worth the stop. They also have a tower with views but again, I opted for something else.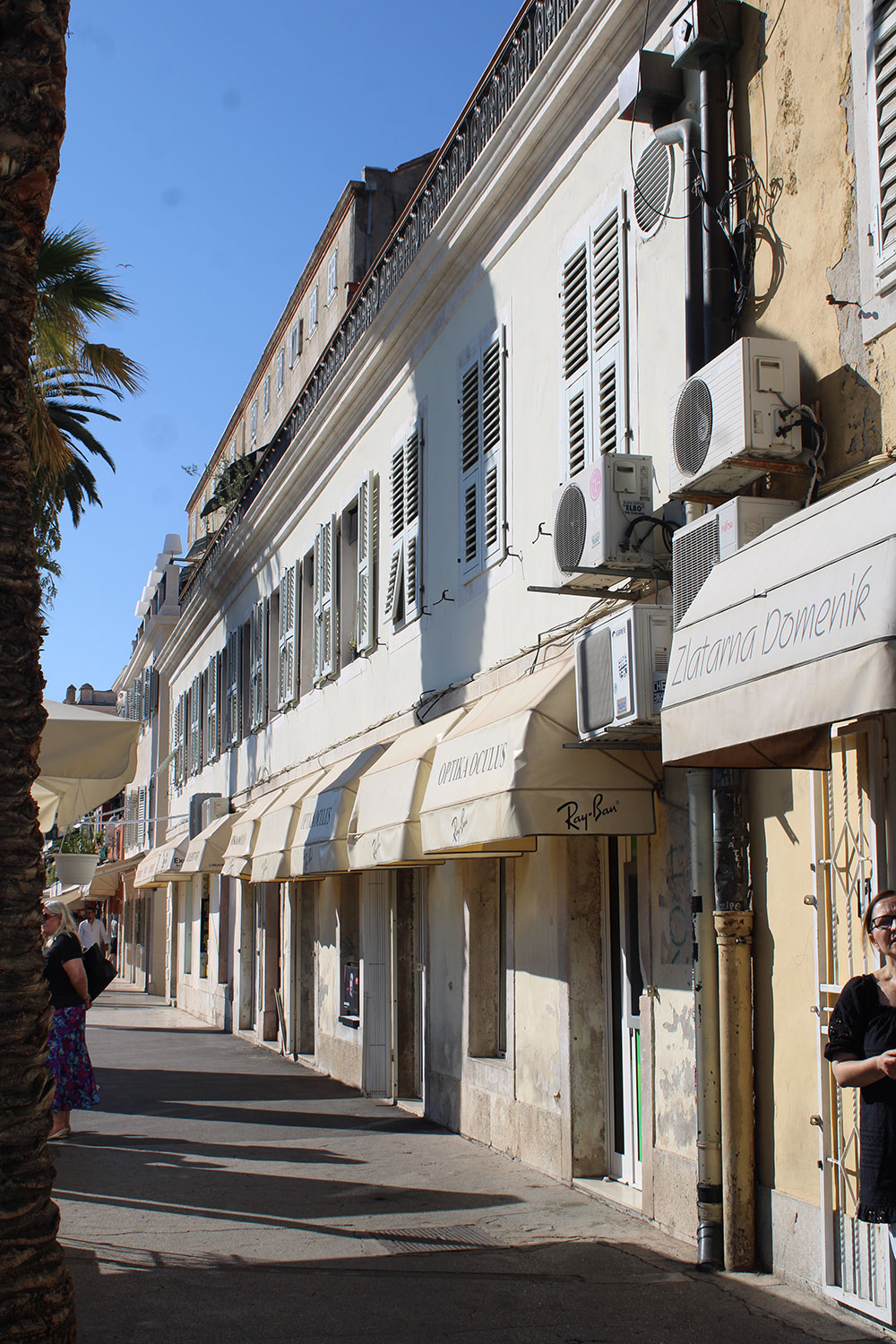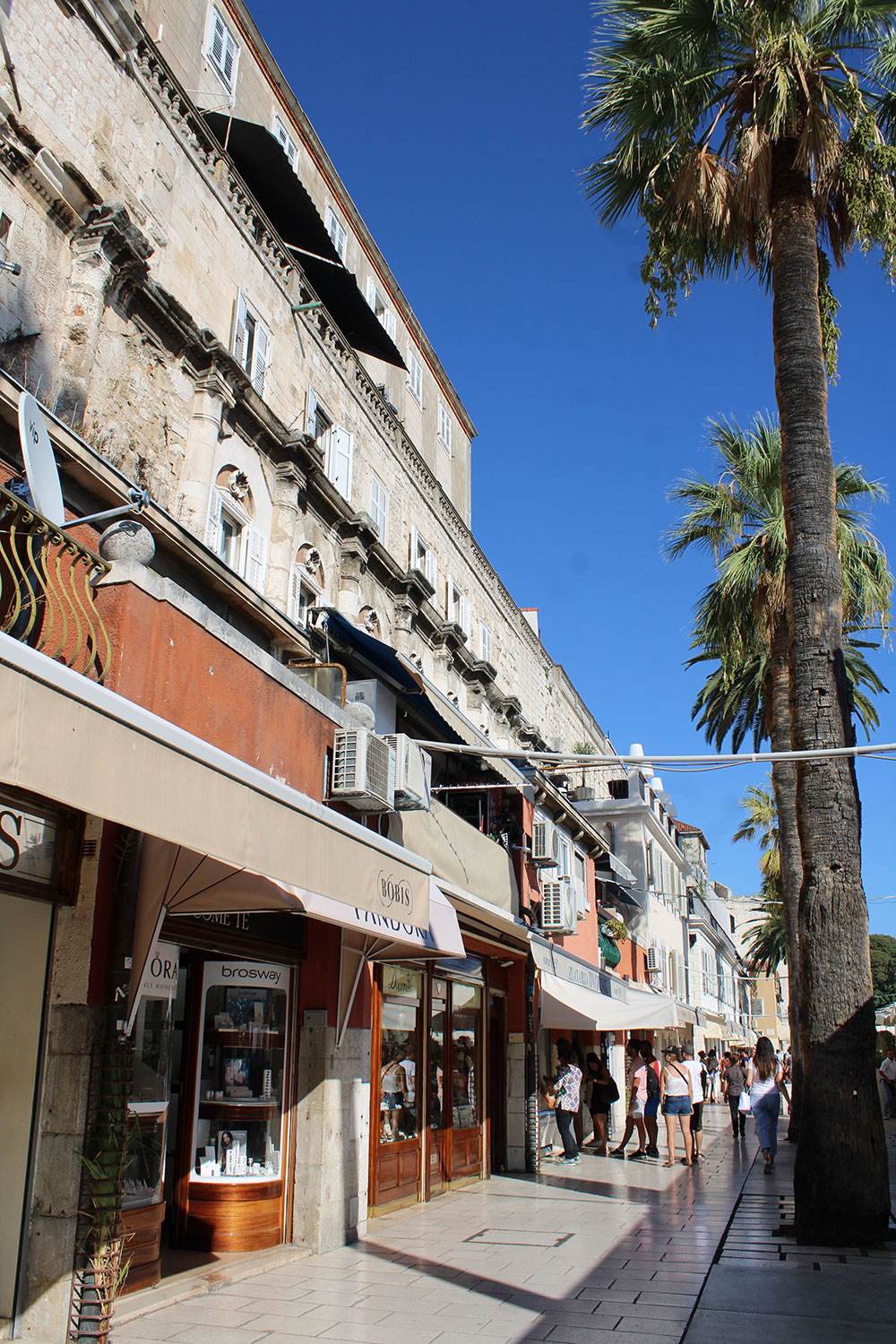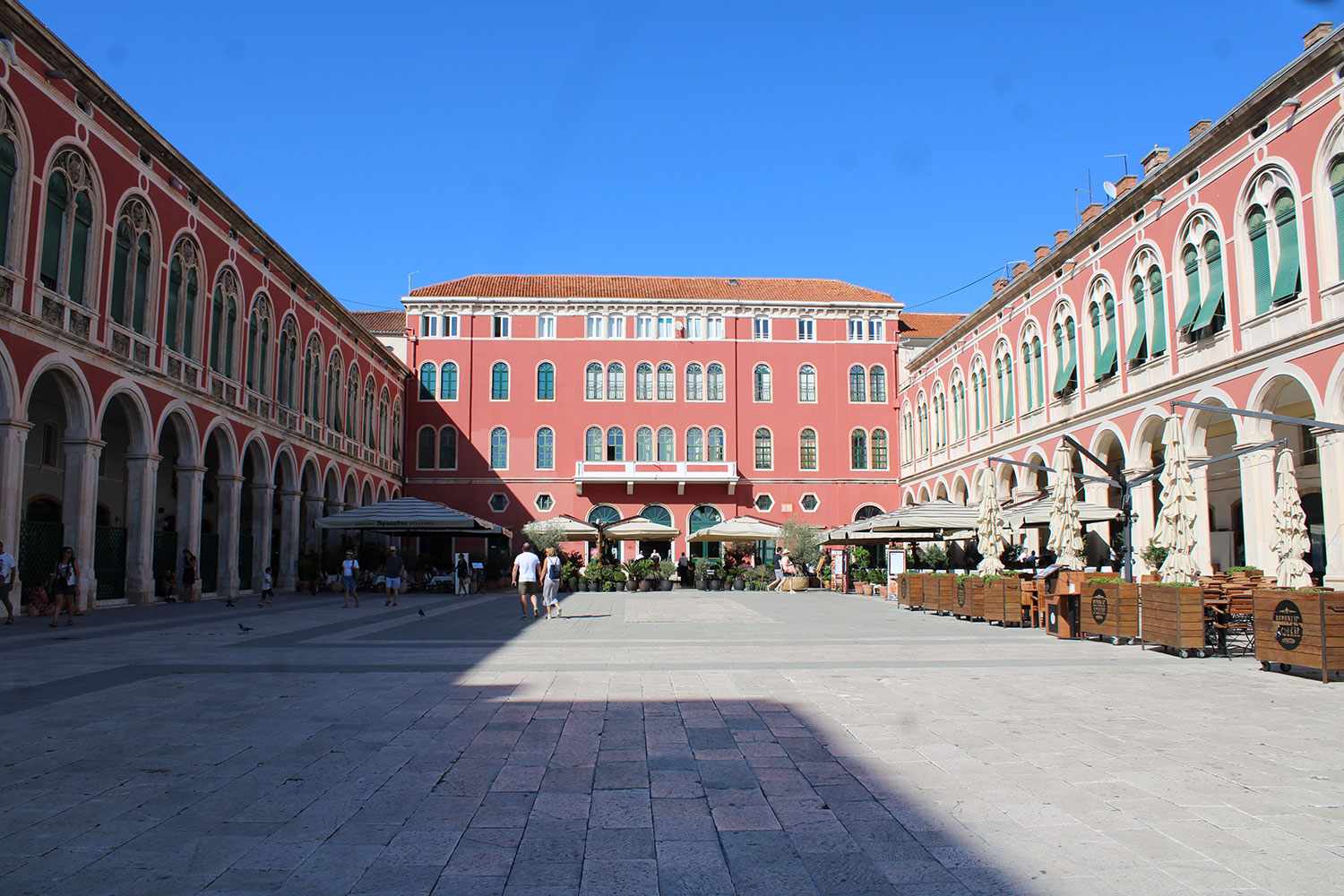 There's also an archaeological museum for medieval artefacts and one for Roman artefacts. If you like sculpture, you need to visit the Ivana Mestrovic Gallery. You can see Mestrovic's sculptures all around Croatia as he was one of the country's most celebrated sculptors. One of his sculptures is even at the main entrance to the old palace (the big black one of Gregory of Nin, credited with saving the Croatian language).
I also saw a VR experience called Diocletian's Dream but I didn't get to visit.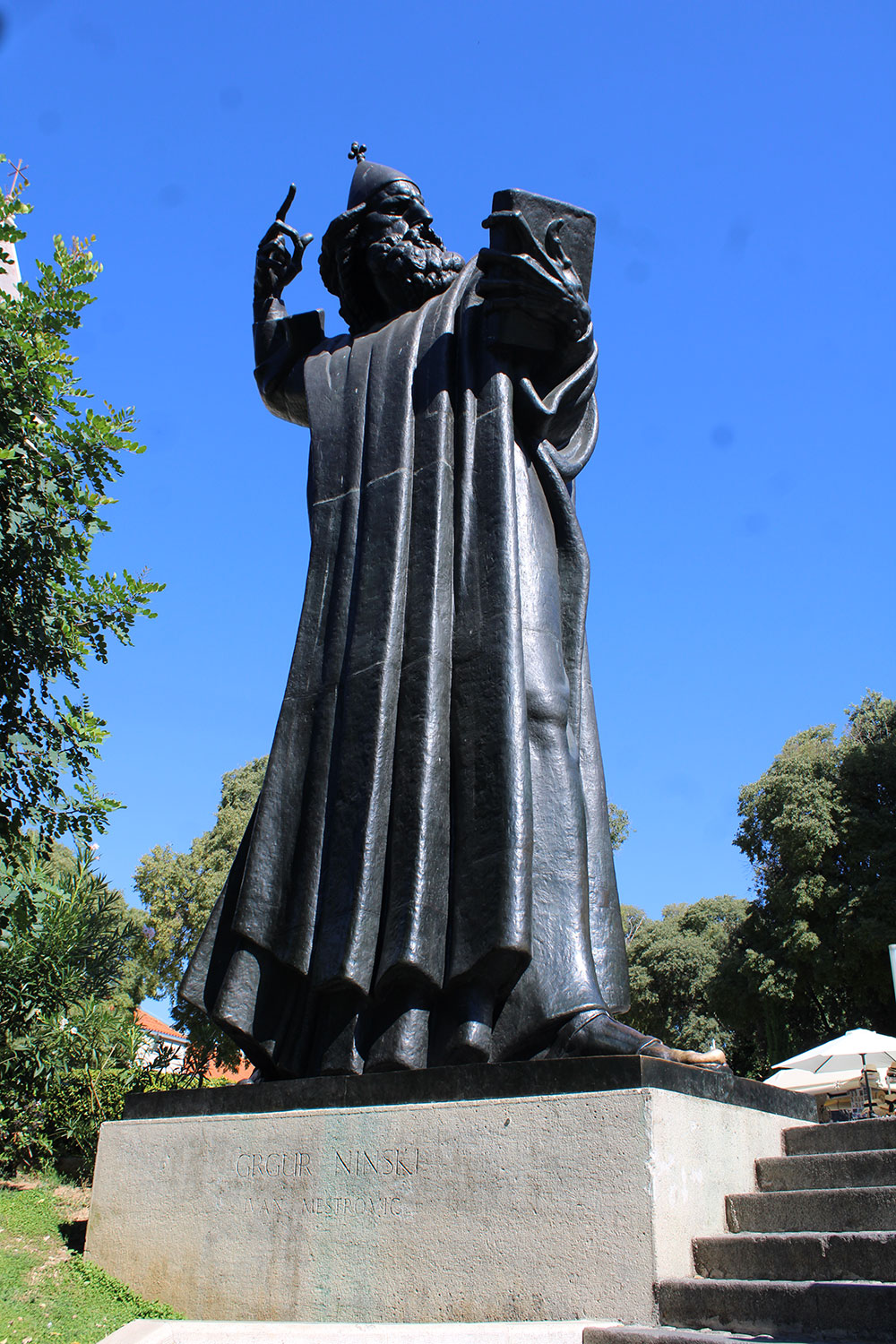 Though a lot of people are drawn to Split because of its connection to ancient times, it's a beautiful and magnificent blend of the centuries that follow – and preceded – it. You can see several beautiful Venetian buildings and quite a few ancient Egyptian monuments that Diocletian had taken from Egypt. The building materials are similar so it all exists harmoniously. You could easily spend a few hours strolling along all the small streets and taking in all the architectural details. The content of the old city itself is very touristy but if you escape, Split is a great local city. The old Palace is just a small portion of the city today.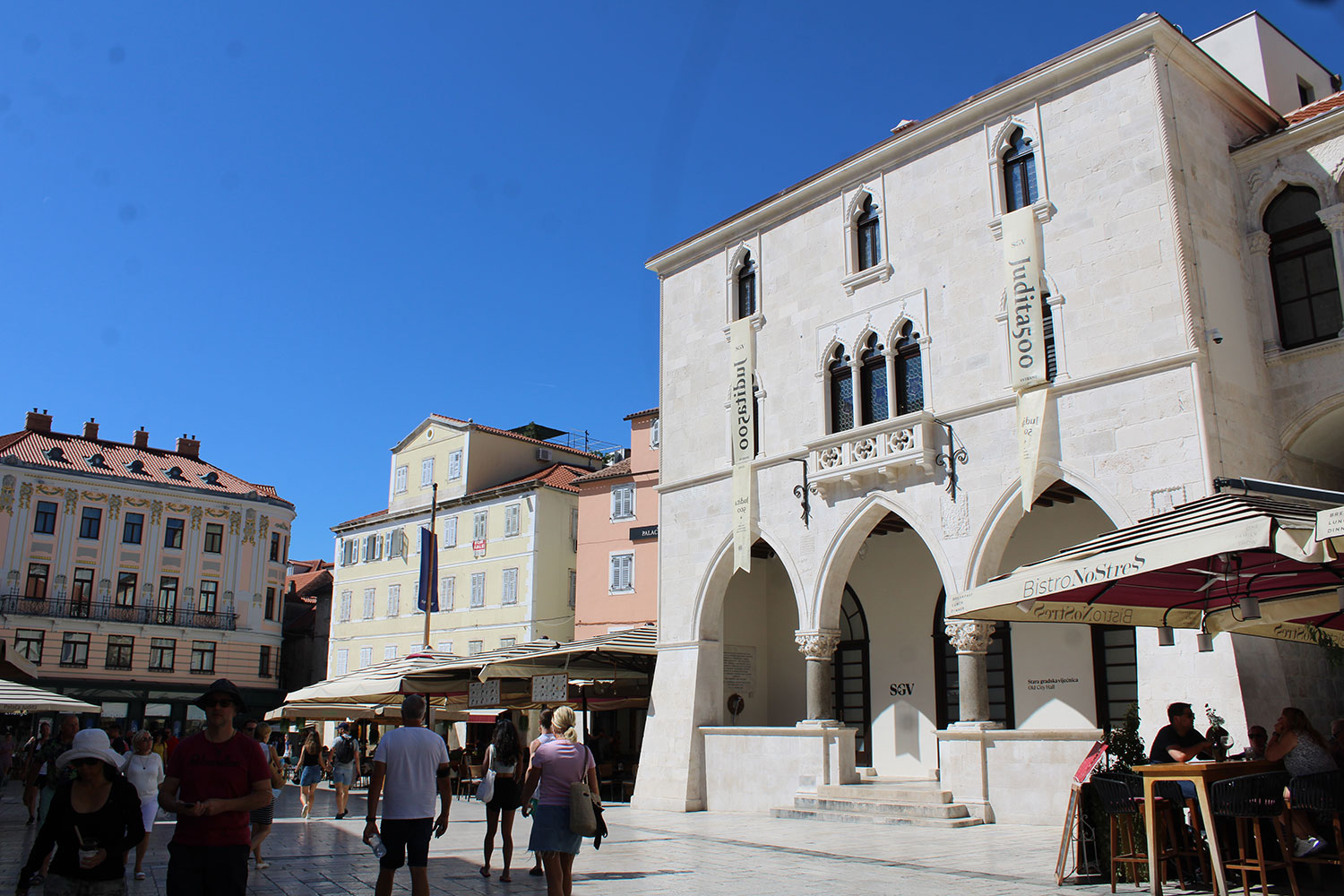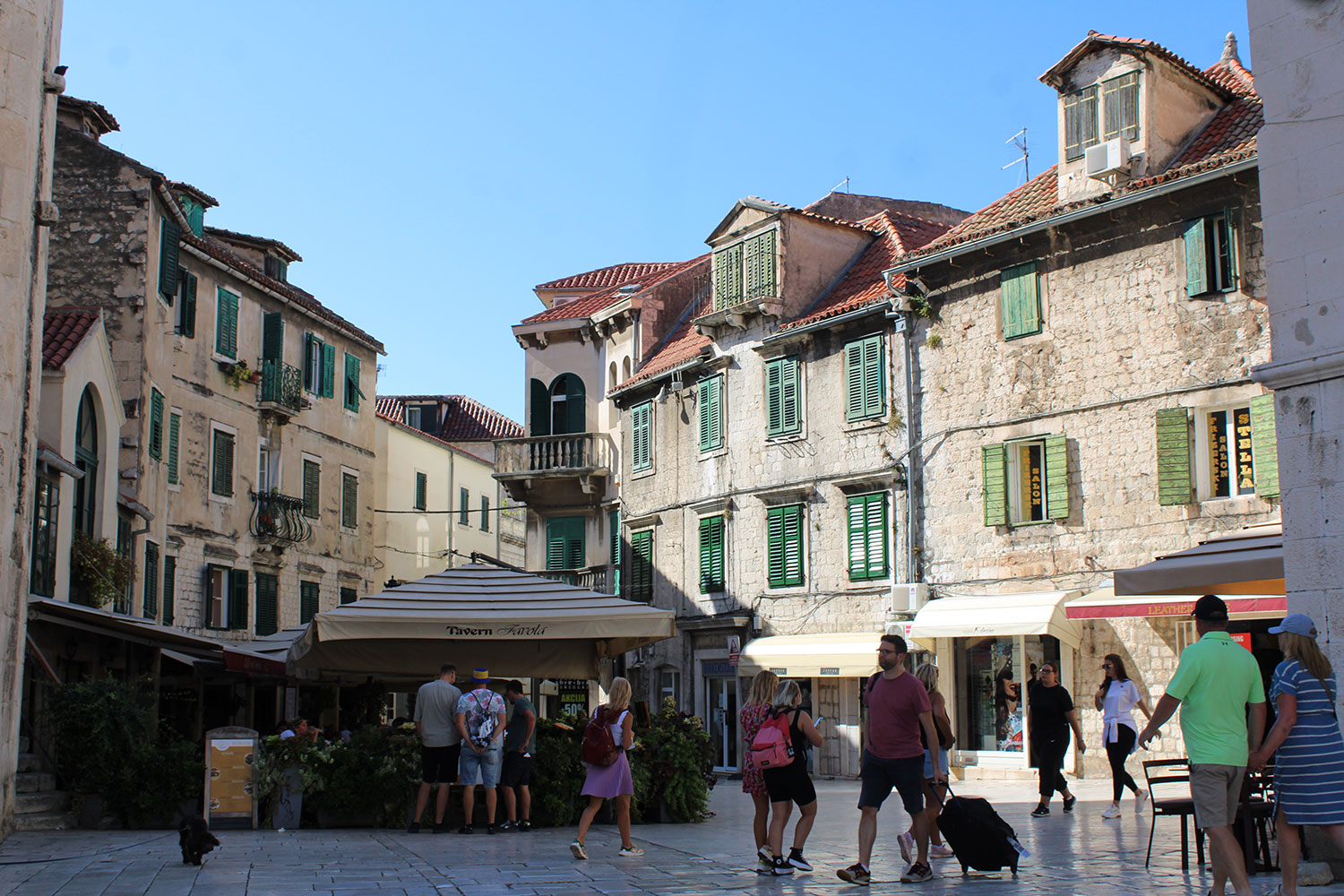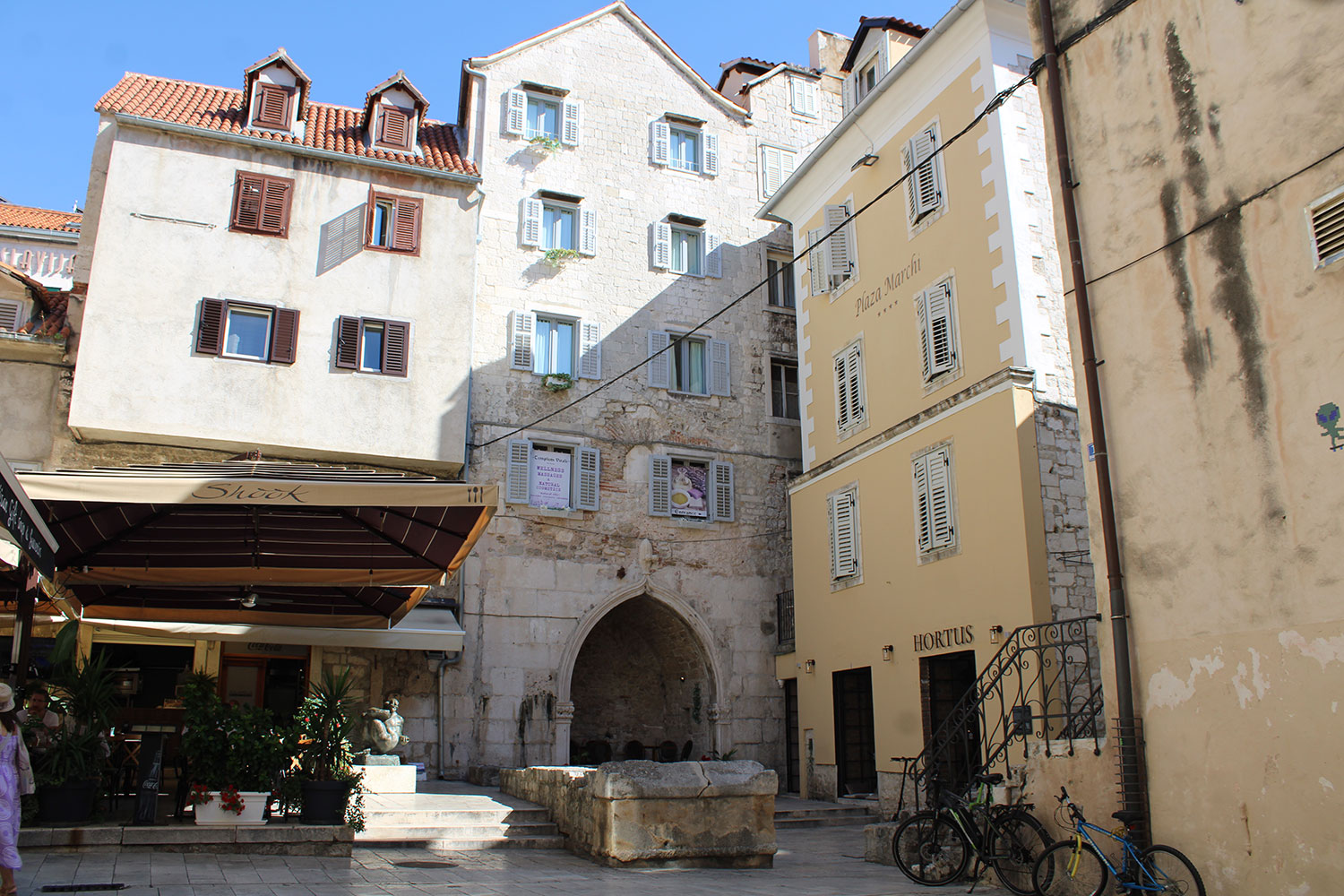 As I mentioned, Split is Dalmatia's largest city and there's a lot of native Croatians who live in the city, so it's quite local. If you leave the ancient palace and the promenade then you get into local territory. To the left of the palace is a large hill that you can walk up for views. This is what I opted to do for a view instead of anything else and honestly I was disappointed since the views were rather distant and the climb was not easy. However, this place was more recommended by locals and there's a humungous park and zoo in this area. It's something to put on your list but if you want good city views, it's not the number one spot, in my opinion.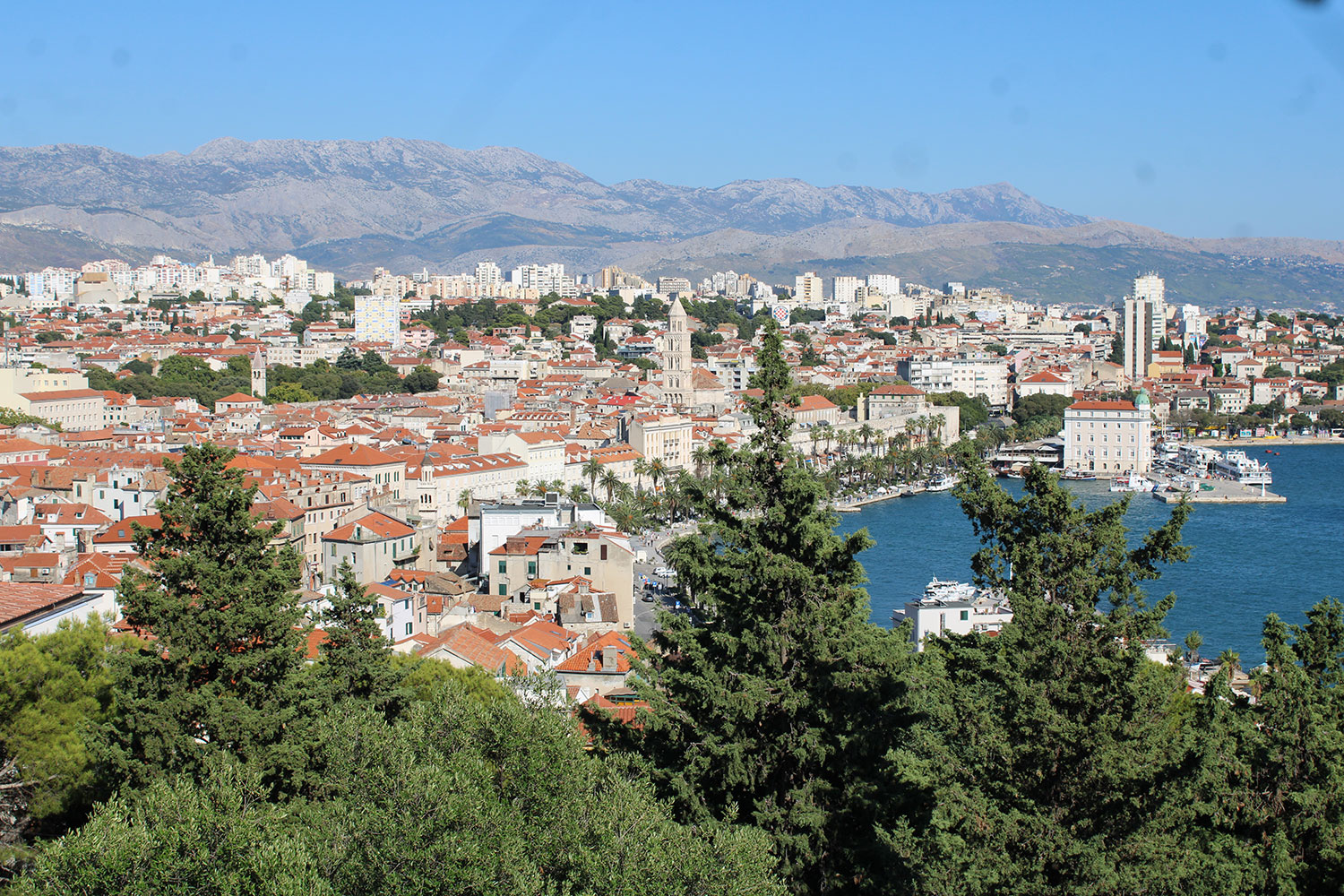 I didn't get to spend much time in Split but I enjoyed staying outside the city center. The city has a huge nightlife, lots of restaurants and bakeries, and friendly locals. Like the rest of coastal Croatia, Split is also a large hub for water activities such as kayaking and SUP.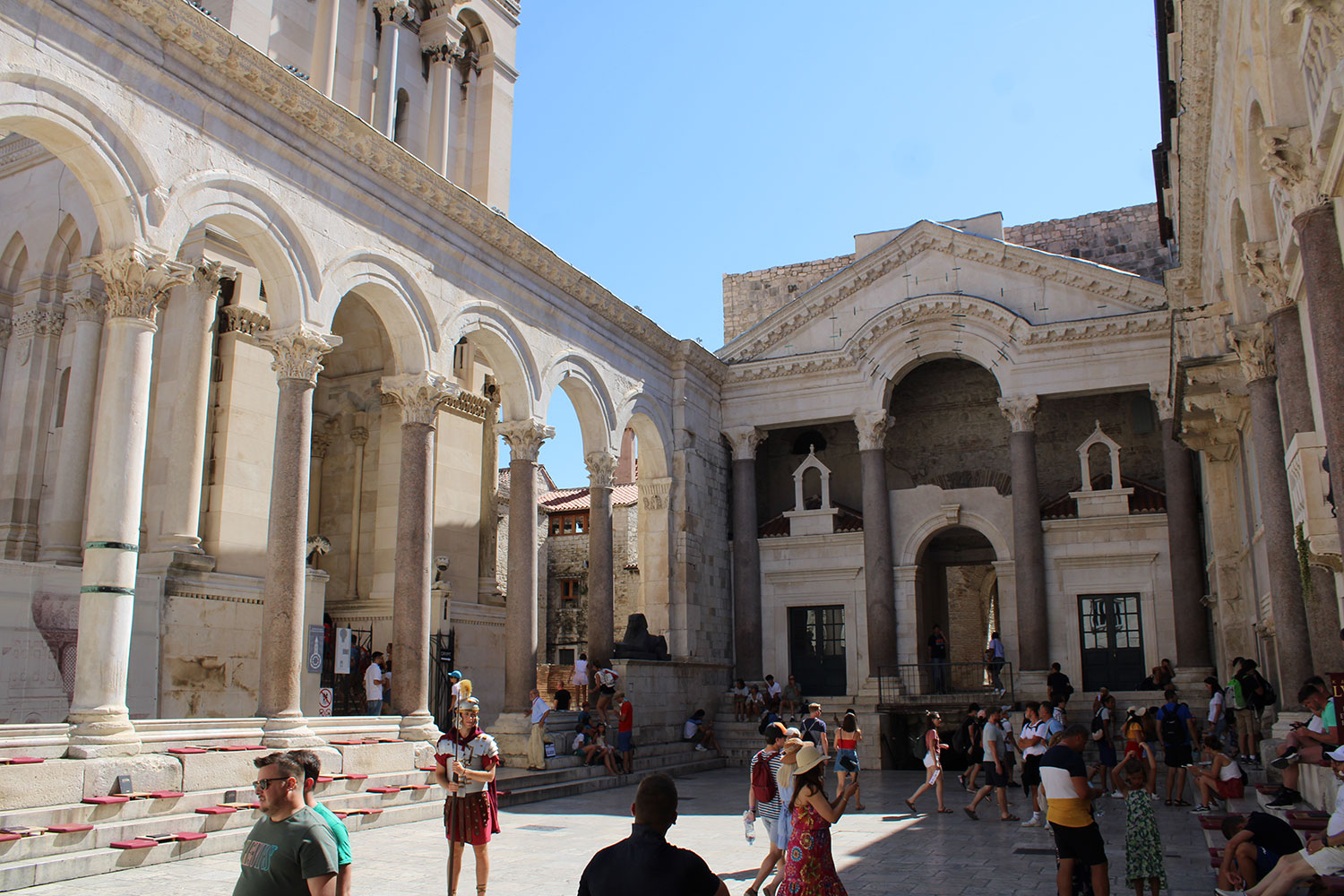 It would be a huge shame to visit Croatia and miss out on one of its largest, loveliest cities. Split has a unique and rich history that shouldn't be missed. If you plan on exploring Dalmatia, Split also makes a great base as many nearby towns and cities make easy day trips. It's a wonderful city that can't be missed.
Have you been to Split? What did you think?
Pin This for Later
Please note that this post may contain affiliate links. These are at no additional cost to you but I receive a commission if you make a purchase through the link, and the commission helps me run my blog. Thanks for your support!
Tags:
croatia
,
europe
,
split
Sharing is Caring
Want to support me?
Buy me a Coffee