Fun Ways to Celebrate the Holiday Season in Maryland (2021)
Posted on Wednesday, November 10, 2021
The Holiday Season is probably my favourite of all. Though a lot of fun is had at home making cookies and watching wholesome movies, there's a lot to do and much to see. Here, I've compiled a list of 15 wonderful ways to celebrate the holiday season here in Maryland. This is by no means a comprehensive list but rather events that I have been to or heard of myself.
Please note that I've put dates down for your convenience but you should always double check with the event website!
I'm currently updating this list for the 2022 season. When I'm finished, this message will be removed and the title will be changed to "2022." Thanks for understanding!
Annapolis Area Holiday Festivities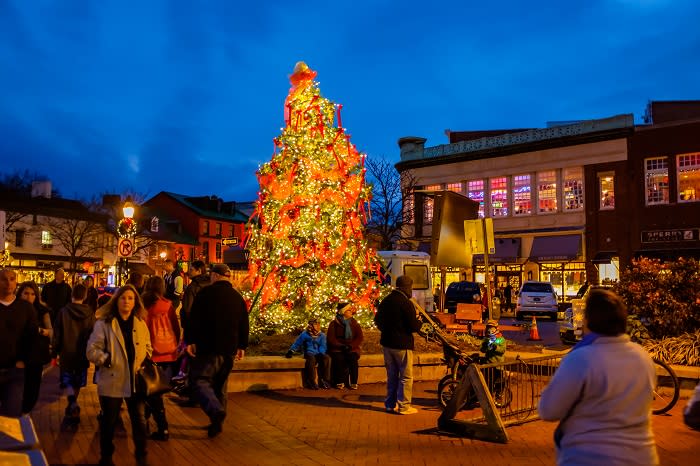 Photo by Visit Annapolis
Grand Illumination – November 28 in Annapolis
See the lighting of the Christmas tree in beautiful downtown Annapolis. There will also be other holiday festivities such as ornament decorating and caroling.
Ice Skating at Quiet Waters – All season in Annapolis
Baltimore sets up an ice skating rink each year, but did you know Annapolis has one too? Enjoy the rink at Quiet Waters Park, one of the best rec parks in the area.
Lights on the Bay – All season in Annapolis
Visit a drive-through show of Christmas lights, Lights on the Bay. I personally like the drive-through because I get to stay in the comfort of my car.
Bonus: The Polar Bear Plunge isn't a holiday-themed event but it's still one of Maryland's most popular winter traditions. Jump into the cold waters of the Chesapeake Bay to raise money for Special Olympics.
Baltimore Area Holiday Festivities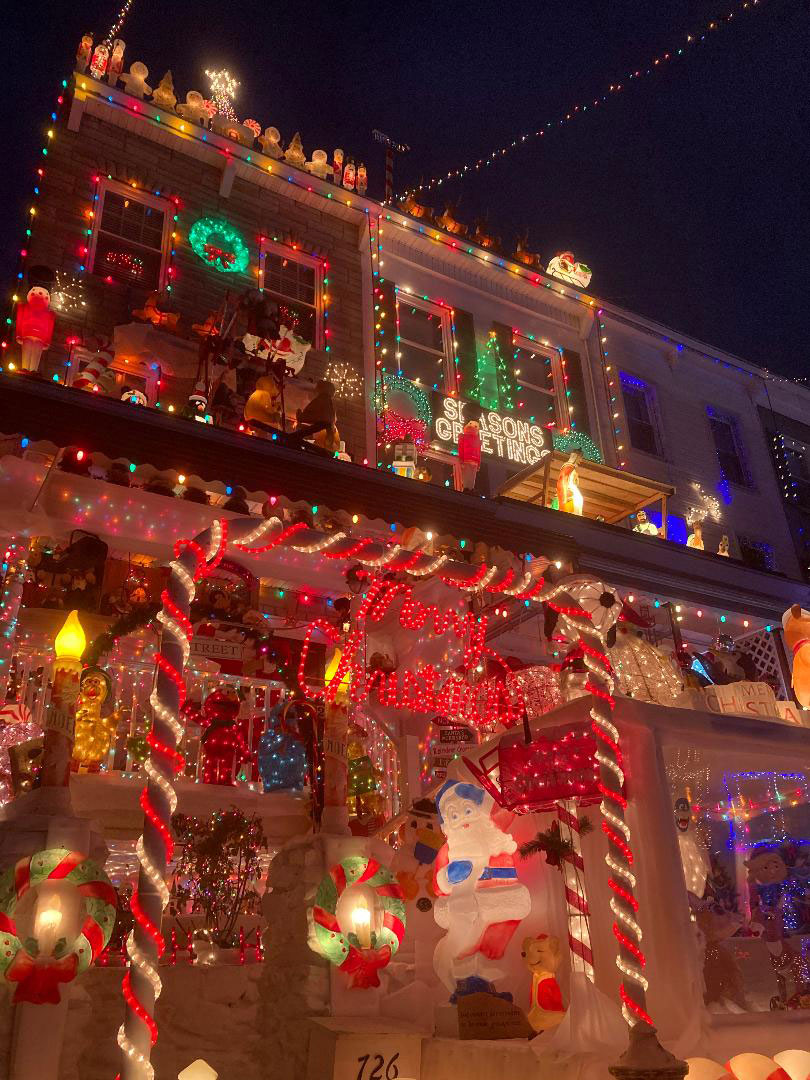 Cross St Market – Select dates in Baltimore
Do what Baltimore does best and support local business with Cross St Market's annual Holiday Market. It's a great opportunity to find a local gift for your family and friends!
German Christmas Village – All season in Baltimore
The Inner Harbor's so beautiful at Christmas and the German Christmas Village is an absolutely amazing way to spend a night (or a few nights) during the holiday season.
Krampuslauf – December 4 in Baltimore
Krampuslauf is an offbeat, alternative event that happens every year in the alternative city of Baltimore. Interested? Come join in!
Miracle on 34th St – All season in Baltimore
Put on "world's best" lists, the Miracle on 34th St show is a block of homes decorated extravagantly with holiday lights. I must say that it's not something worth driving long and far to see, but if you're in the area and have time, definitely pop over to 34th st.
(I love how the website has notes everywhere that you should NOT give money to the poor people asking for money. What a great sentiment of the Christmas spirit.)
Monument Lighting – December 2 in Baltimore
A lot of cities have a lighting of Christmas trees but Baltimore prides itself on its annual Monument Lighting. Come join the city in marking the start of the holiday season in the beautiful area of Mount Vernon.
DC Area Holiday Festivities
Gingerbread Content & Show – Select dates in Upper Marlboro
I. love. gingerbread. And even though this gingerbread contest is held in a small rural museum, the submissions they get are actually really creative and well done. Admission is inexpensive so if you live in the area, it's something worth seeing.
Winter's Eve – December 4 in Accokeek
I've gone here since I was a small child, so I'm a bit bias, but Winter's Eve is a fun night out. There are lots of crafts suitable for adults, some food and drink, roasted chestnuts, and a bonfire with caroling. The money goes to the host Accokeek Foundation, which teaches visitors about local history and sustainability.
Bonus: I love going to these northern Virginia events and places, so since they're close by, here's a list:
Eastern Maryland Holiday Festivities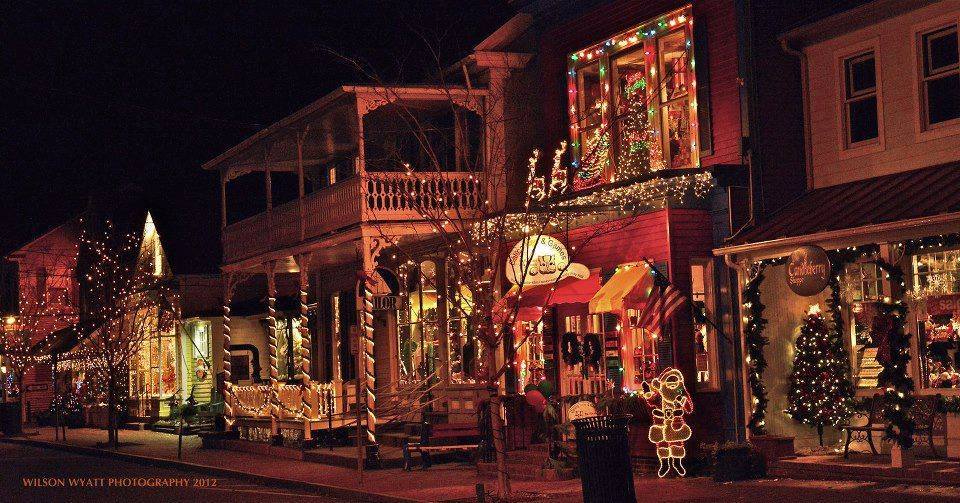 Photo by Visit St Michaels
Christmas in St. Michael's – December 10-12 in St. Michael's
St. Michael's is locally known for going all out during the holiday season. See this charming town decked out for Christmas and attend a Lights on the Bay parade.
Crab Basket Christmas Tree Lighting – December 4 in Rock Hall
This event is different and a good tribute to Maryland's unofficial mascot, the crab. In Rock Hall, people decorate crab baskets and use them to make a tree or two. While this event is on December 4th, crab baskets may be due beforehand.
Dickens of a Christmas – December 3-5 in Chestertown
The Dickens festival is a small gathering of artists and others selling their crafts in the beautiful town of Chestertown. There are also day-specific events so check the calendar to see if anything in particular is of interest to you.
Yuletide Festival – December 3-4 in Earleville
I've never been to this festival but colonial-era Christmas fests are the best. This one has a market, cooking demonstrations, and self-guided tours of the grounds.
Southern Maryland Holiday Festivities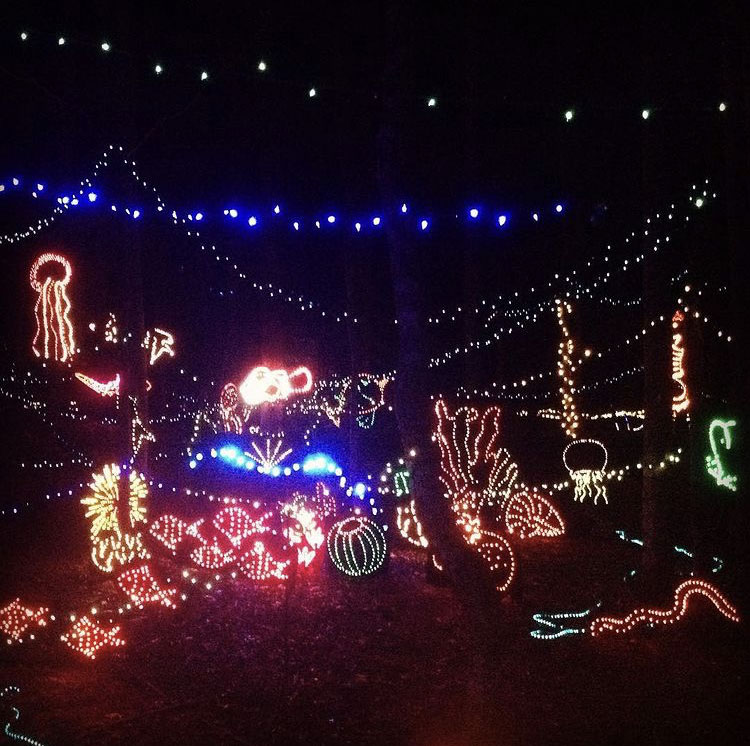 Flat Iron Farm – All season in Great Mills
I went several years ago and absolutely loved it! The farm transforms into a Christmas town with shops, pony rides, a petting zoo, and more. Make sure you account for traffic because this event is very popular.
Garden in Lights – All season in Solomons
It's a long drive for many but everyone enjoys going to Annmarie "Garden in Lights." I have to say that I'm not a light show person but I actually love going here every year since they do such a great job. (Lights are not exclusively holiday themed.)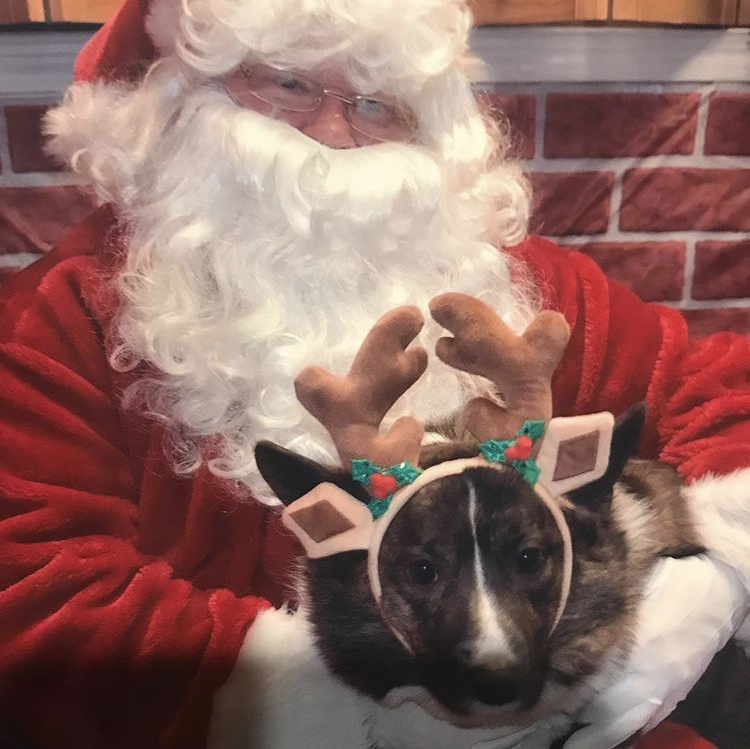 Though there are countless things to do in Maryland during the holidays, and many events have been cancelled this year due to COVID, these are the ones I personally recommend or think look the most interesting. I hope to grow this list each year as I and my friends discover more and more to see.
★ I wish everyone a wonderful holiday season! ★
Please note that this post may contain affiliate links. These are at no additional cost to you but I receive a commission if you make a purchase through the link, and the commission helps me run my blog. Thanks for your support!
Tags:
christmas
,
maryland
,
north america
,
united states
Start Your Trip
Want to support me?
Buy me a Coffee
1 Comment on "Fun Ways to Celebrate the Holiday Season in Maryland (2021)"