Exploring Madrid, the Heart of Spain: Things to Do & Travel Guide
Originally published on Friday, April 29, 2022
I have to be honest: Madrid was not at the top of my bucket list. Even though the museums were a huge draw to the city, I felt I wouldn't like it as Madrid's a lot "newer" than other cities. But in the wake of the pandemic, I found a cheap flight and decided to take the trip. Now Madrid's actually one of my favourite cities!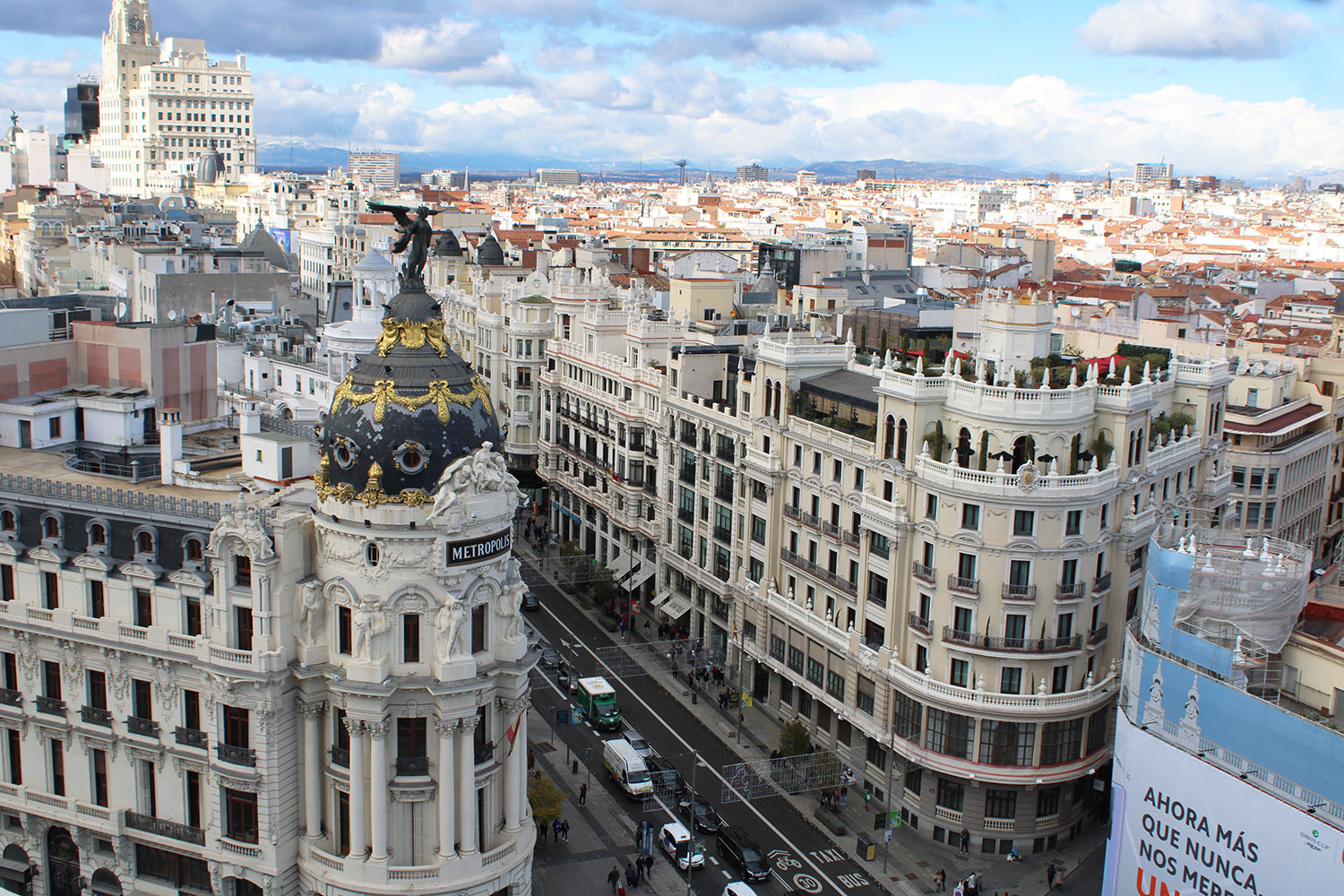 The History of Madrid
Madrid started as an Islamic city in the 9th century, though it of course fell under Christian rule. It remained a relatively sleepy town until 1561, when King Philip II made Madrid the capital of what we know today as Spain. The city already had the Moorish Alcazar (no longer extant) and natural resources were more accessible. The change prompted very quick growth and change.
Interestingly, Madrid and its residents were a bit in denial of themselves. They changed the city constantly to keep up with what they felt were the best standards of the time, tearing things down and building new buildings up. That's why today, it only has remnants of its Moorish and medieval past. It definitely does feel like a newer city than it actually is, with much of the architecture dating to around the 19th century. It doesn't feel like a medieval town. But there's still a lot to be seen and the city has a lively soul. More on that below.
The War of Independence also started in Madrid on May 2nd, 1808 – one of the city's most famous events.
Things to Do in Madrid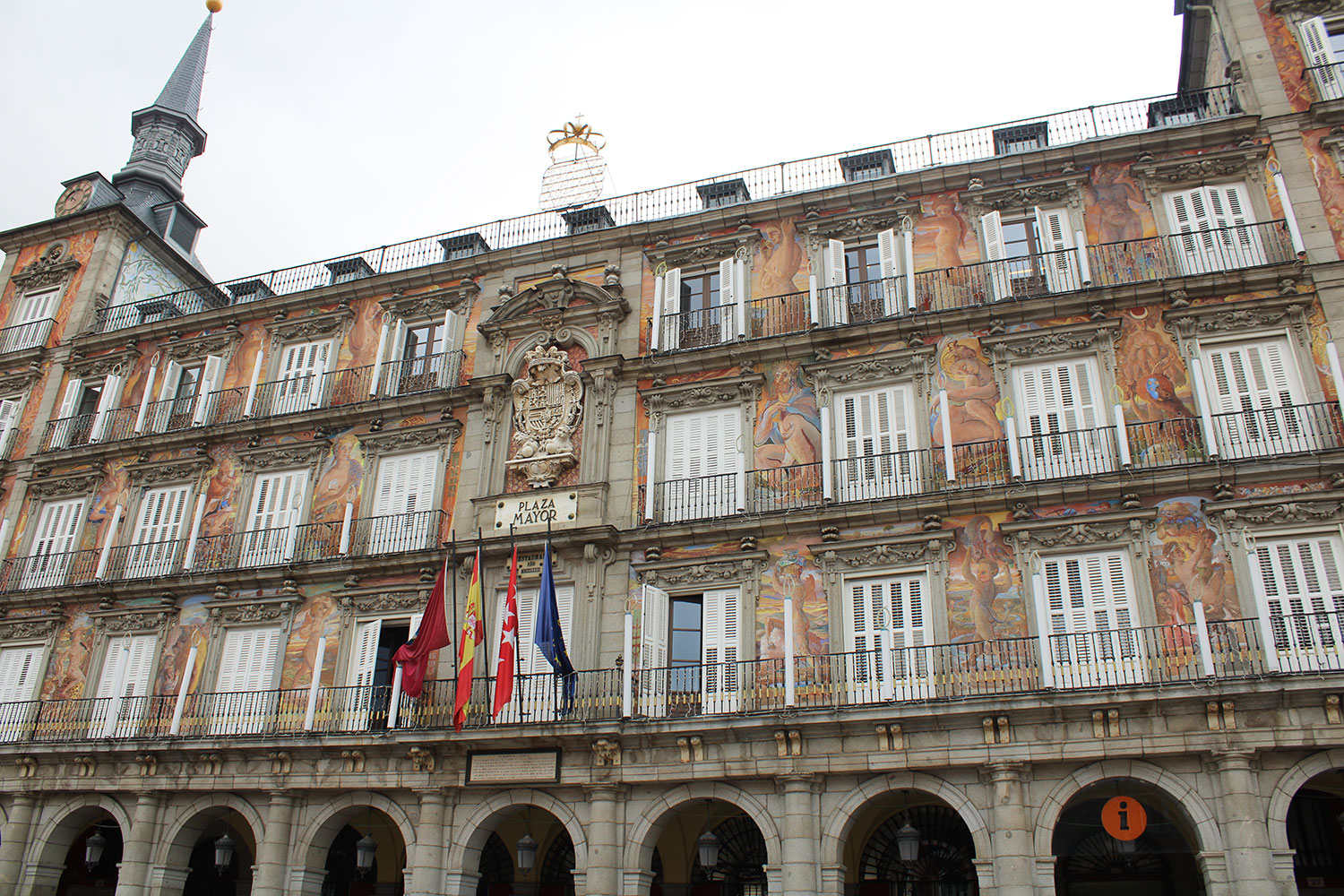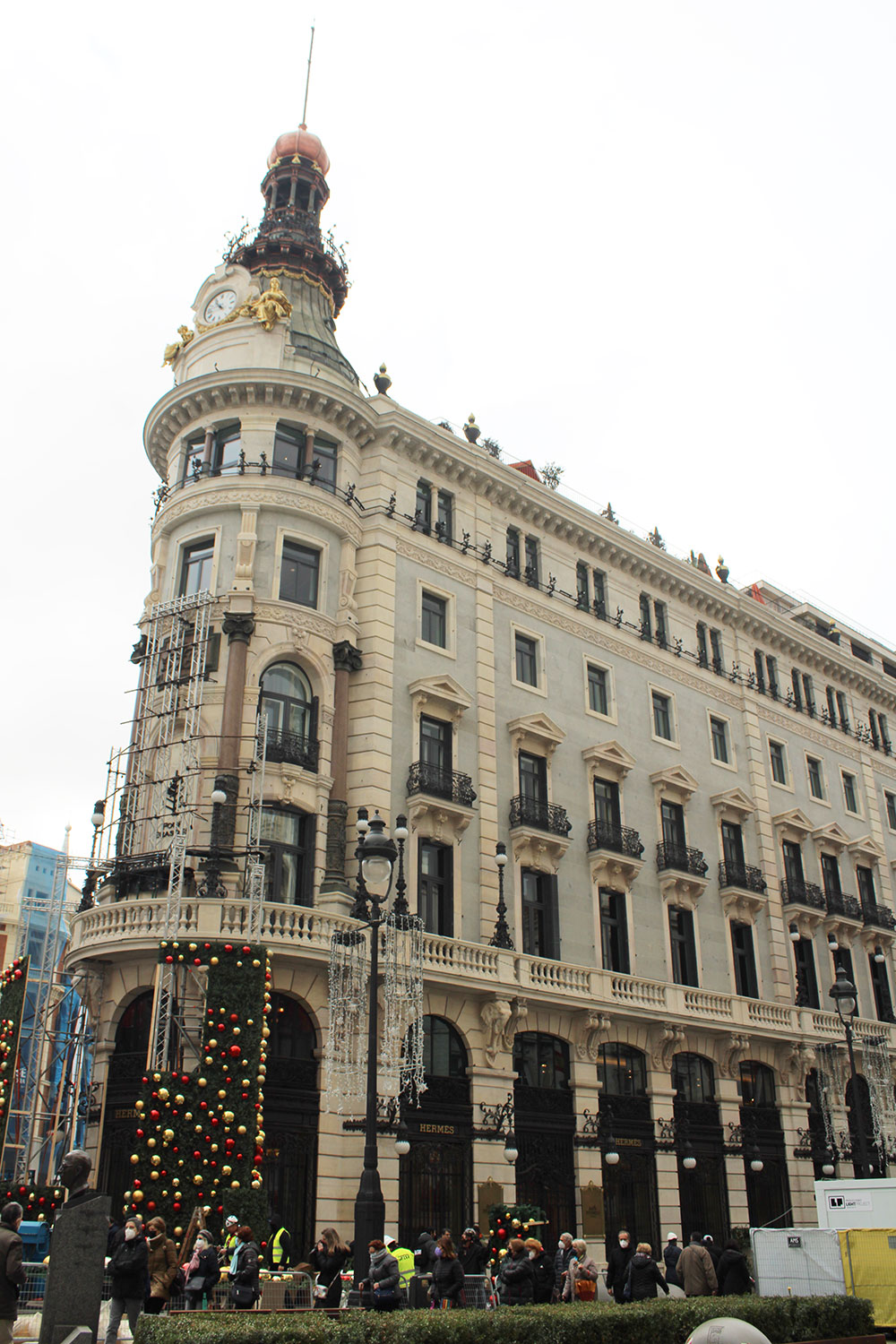 Though there are lots of fantastic places to explore in Madrid, the iconic spots are Plaza Mayor – one of the city's medieval remains – and Puerta del Sol. Plaza Mayor is quite large and absolutely beautiful. When I was there, both were done up nicely for Christmas. The Christmas market is held in Plaza Mayor. (However, if you're going to Europe specifically for a Christmas market, I wouldn't recommend Madrid's.)
There's a lot to see and do in Madrid and it's particularly enticing for art lovers. Of course the most renowned is the Prado. It's filled with masterpieces of predominantly Spanish art. It's amazing how many beautiful works a single country has produced. Ironically, the museum's most famous piece is Dutch Bosch's "Garden of Earthly Delights," which is in the museum because the Spanish kings loved Bosch. The Prado just can't be missed.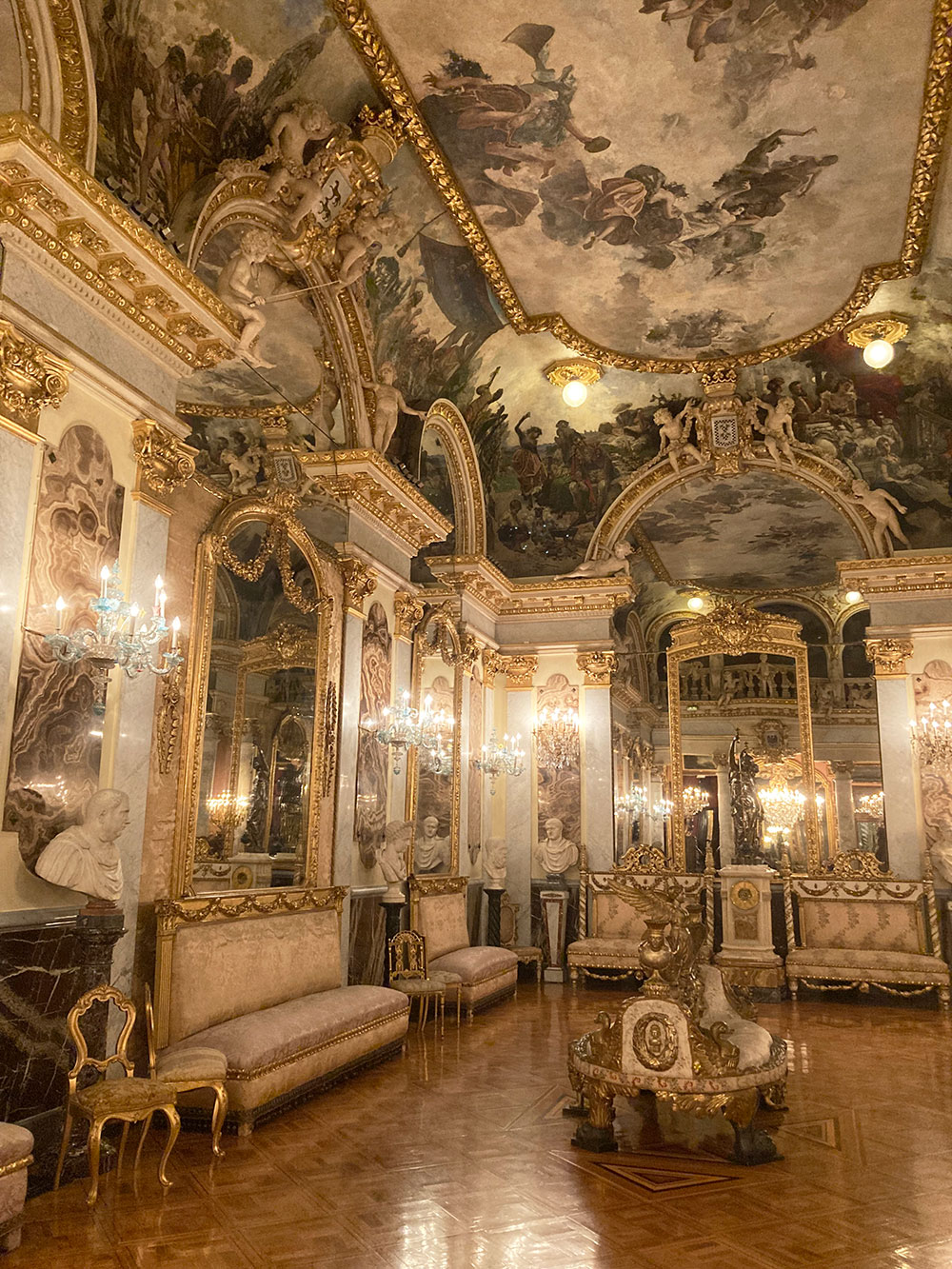 We also really enjoyed the Thyssen-Bornemisza Museum. It has an excellent collection that spans lots of cultures and time periods. Other art museums I really enjoyed are house museums filled with art: Museo Cerralbo and Museo Sorolla, the former being the home of artist Joaquin Sorolla. Both are absolutely breathtaking and I highly recommend seeing them, even if you're not a huge art person.
There are a few places I didn't make it to. One was the renowned Reina Sofia Museum, though I've heard that it's a bit underwhelming. I also just didn't have time to see the Museo Lazaro Galdiano or the Museo del Romanticismo. I did opt to visit the Real Academia de Bellas Artes de San Fernando but found it underwhelming.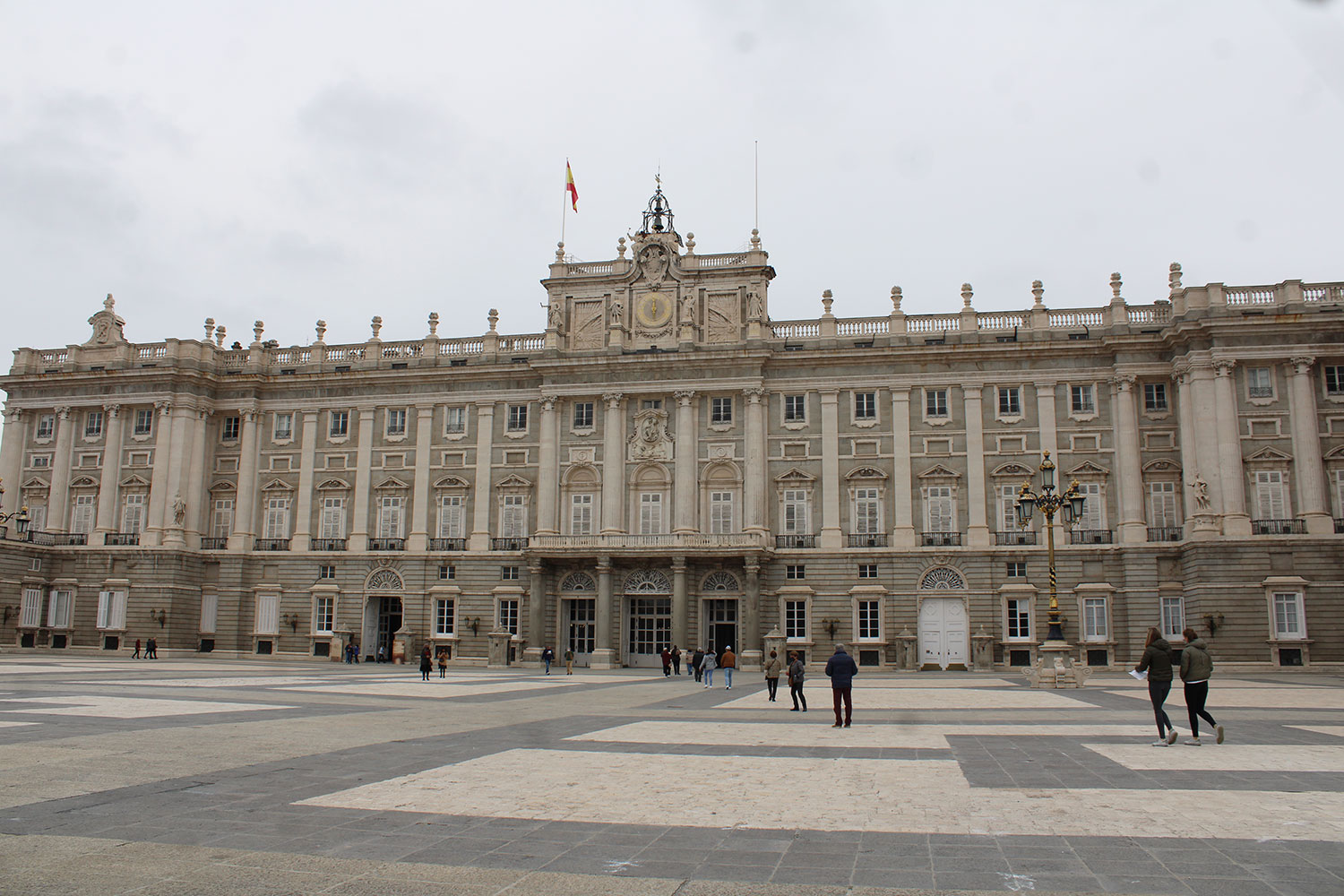 There are also a few palaces to see in Madrid, as well. The Palacio Real (the Royal Palace) is absolutely stunning. The amount of detail that went into the interior is mind-blowing. Liria Palace is also quite pretty and has a wonderful collection of art, but it definitely paled in comparison to Palacio Real.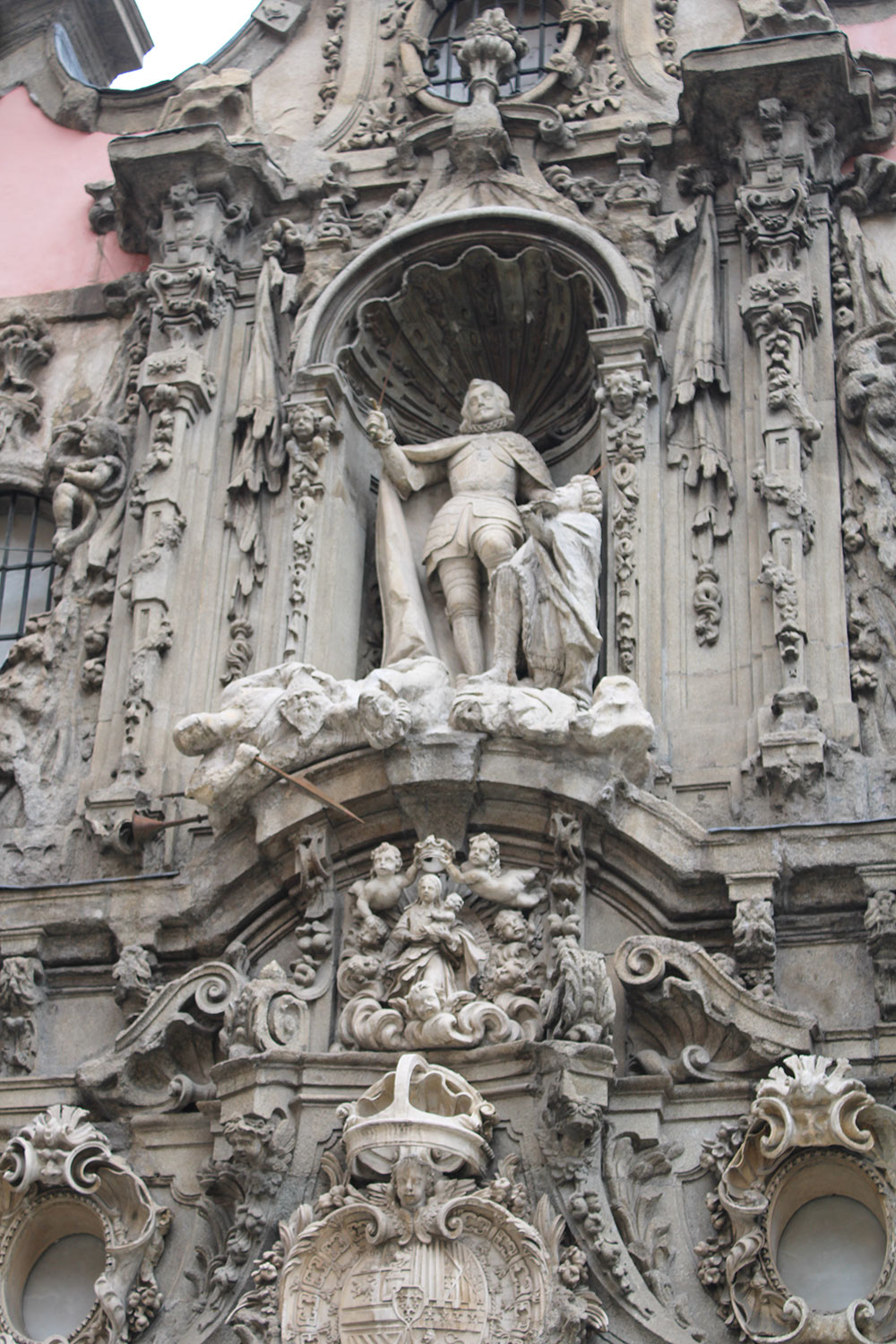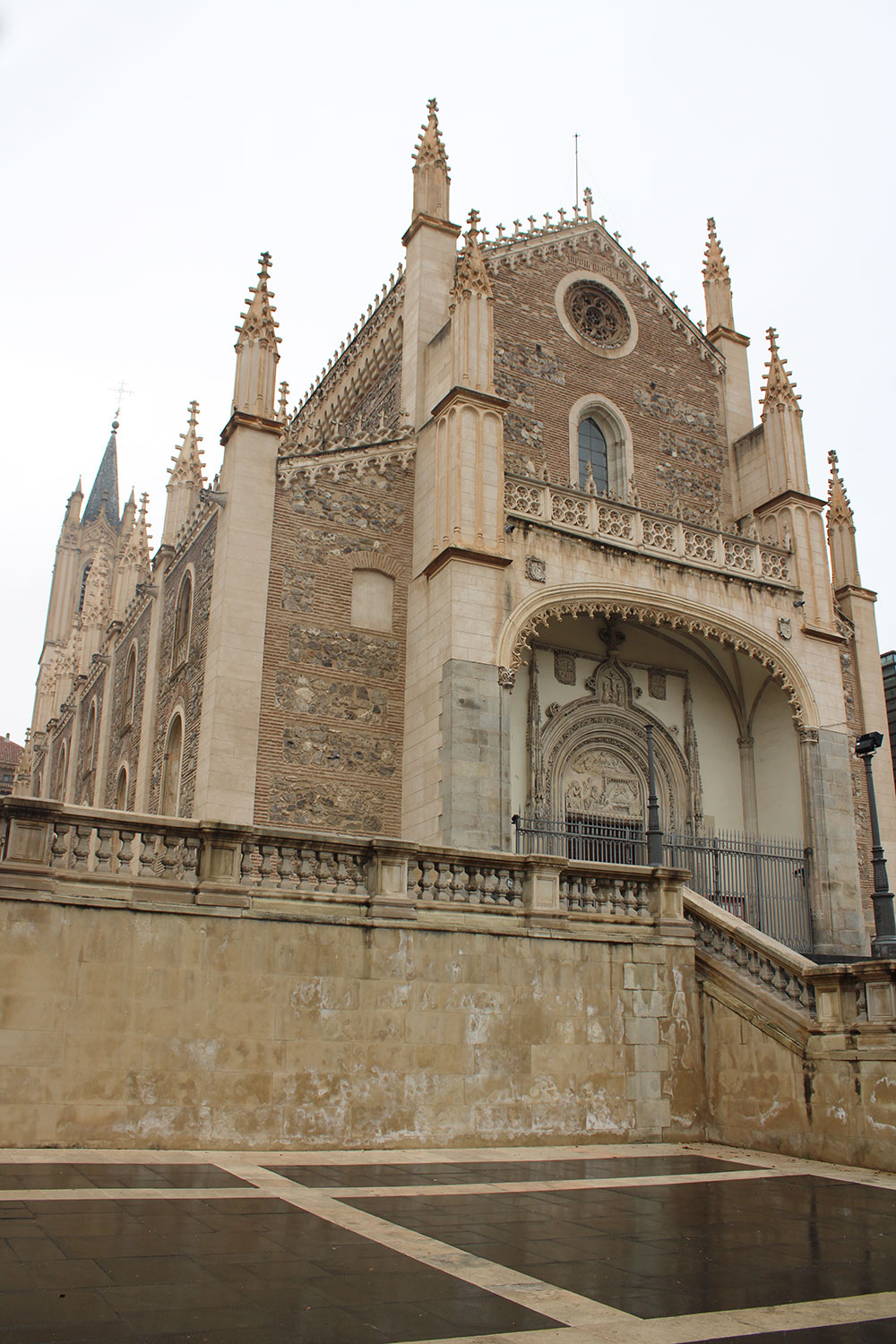 The last museum I really enjoyed was the Madrid History Museum. The exterior (pictured above, left) is absolutely gorgeous but the museum is also filled with lots of artefacts and cultural history from Madrid's time as the capital.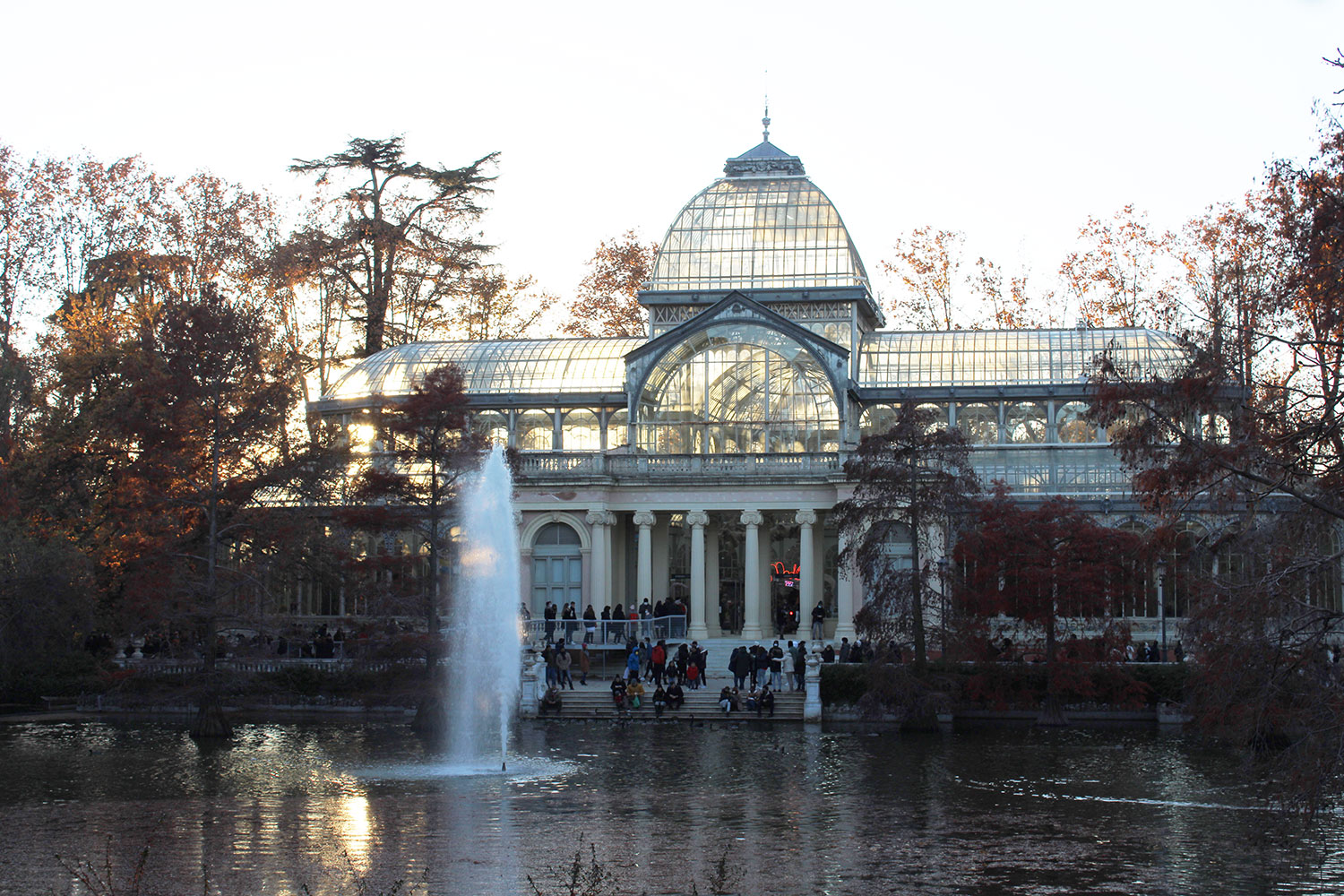 I'm generally not a fan of parks but Retiro Park was pretty nice. It's very large and a few parts feel more like a forest than a park. The Crystal Palace is of course a big tourist attraction. There are a few places at the Palace and nearby to see modern art but it's not exactly my style.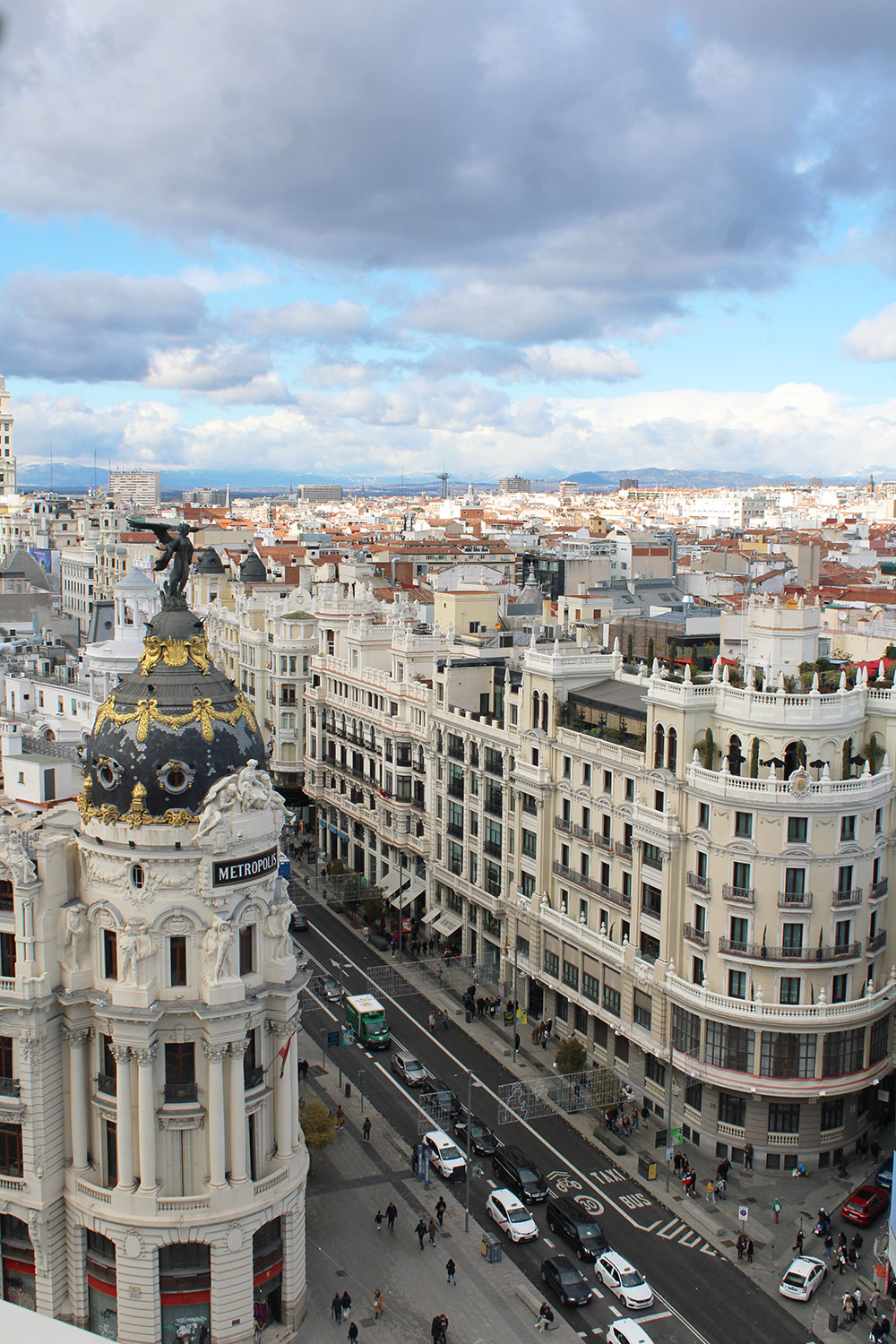 A lot of people head to the rooftop of the Circulo, as we did, but let me tell you it's overrated. Five euros to get to the rooftop and if you're short like me, it'll be hard to get good pictures. Madrid has a lot of rooftop bars and I'm sure it's a way better and more cost effective experience than what we had. Other bars are probably less crowded, too.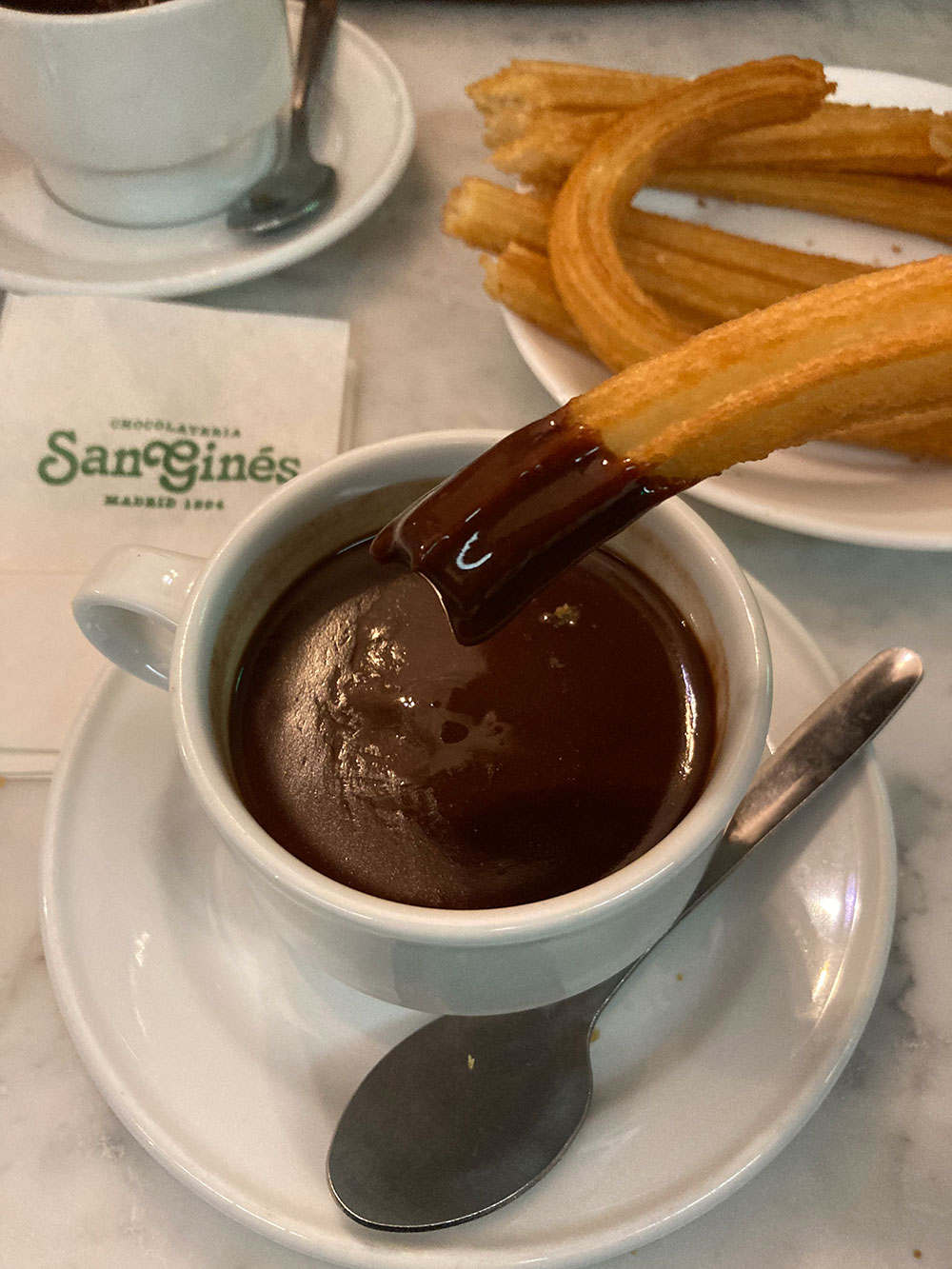 Another icon of Madrid is Chocolateria San Gines, famous for their churros con chocolate. It is absolutely delicious. I'm sure there are lots of great churros in Madrid but San Gines is a good choice. And I have to tell you about La Mallorquina at Puerta del Sol. They sell a variety of sweets and pastries but their Neopolitana was one of the most amazing things I've ever eaten. Dare I say it was the best sweet I've ever had? You absolutely must stop in.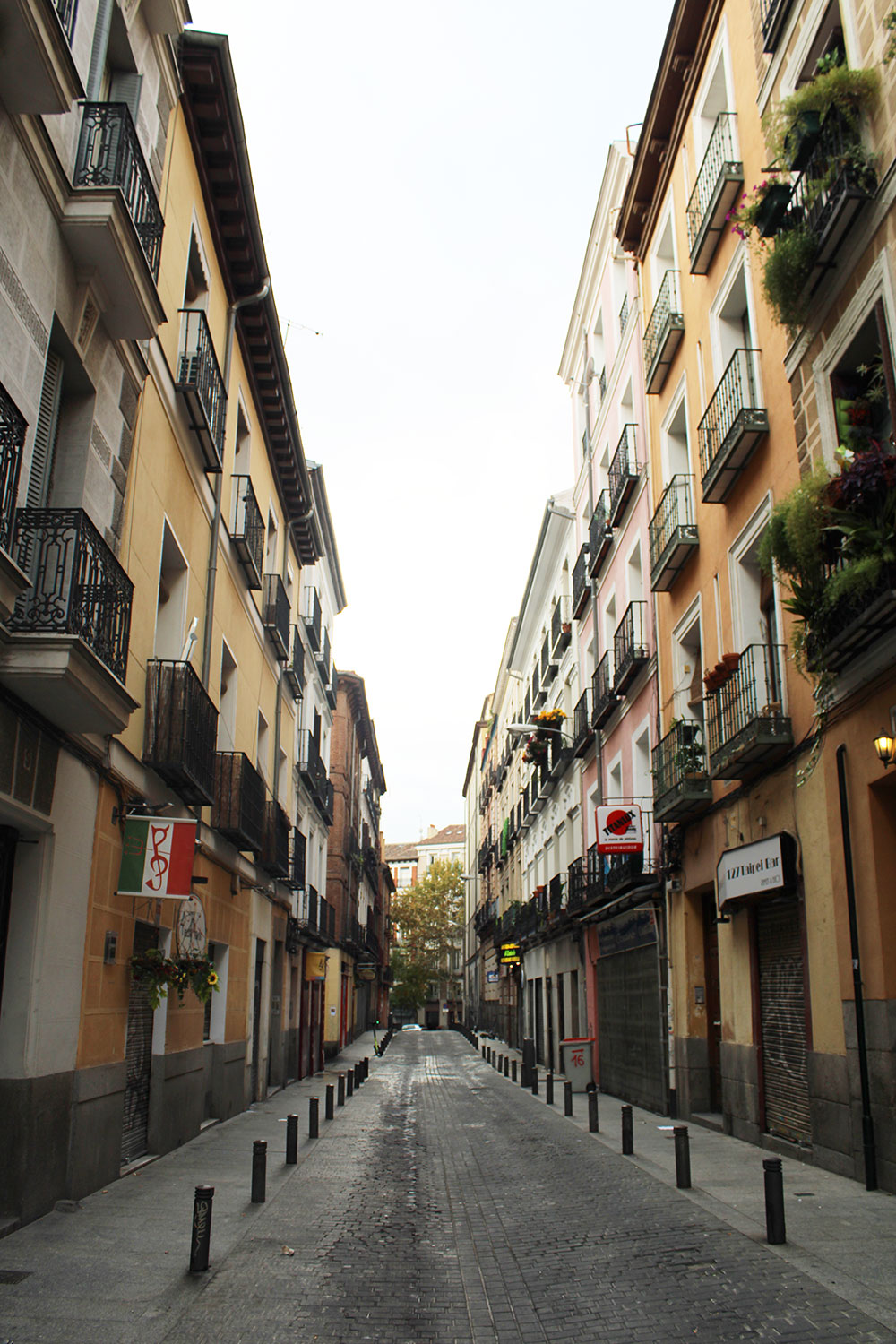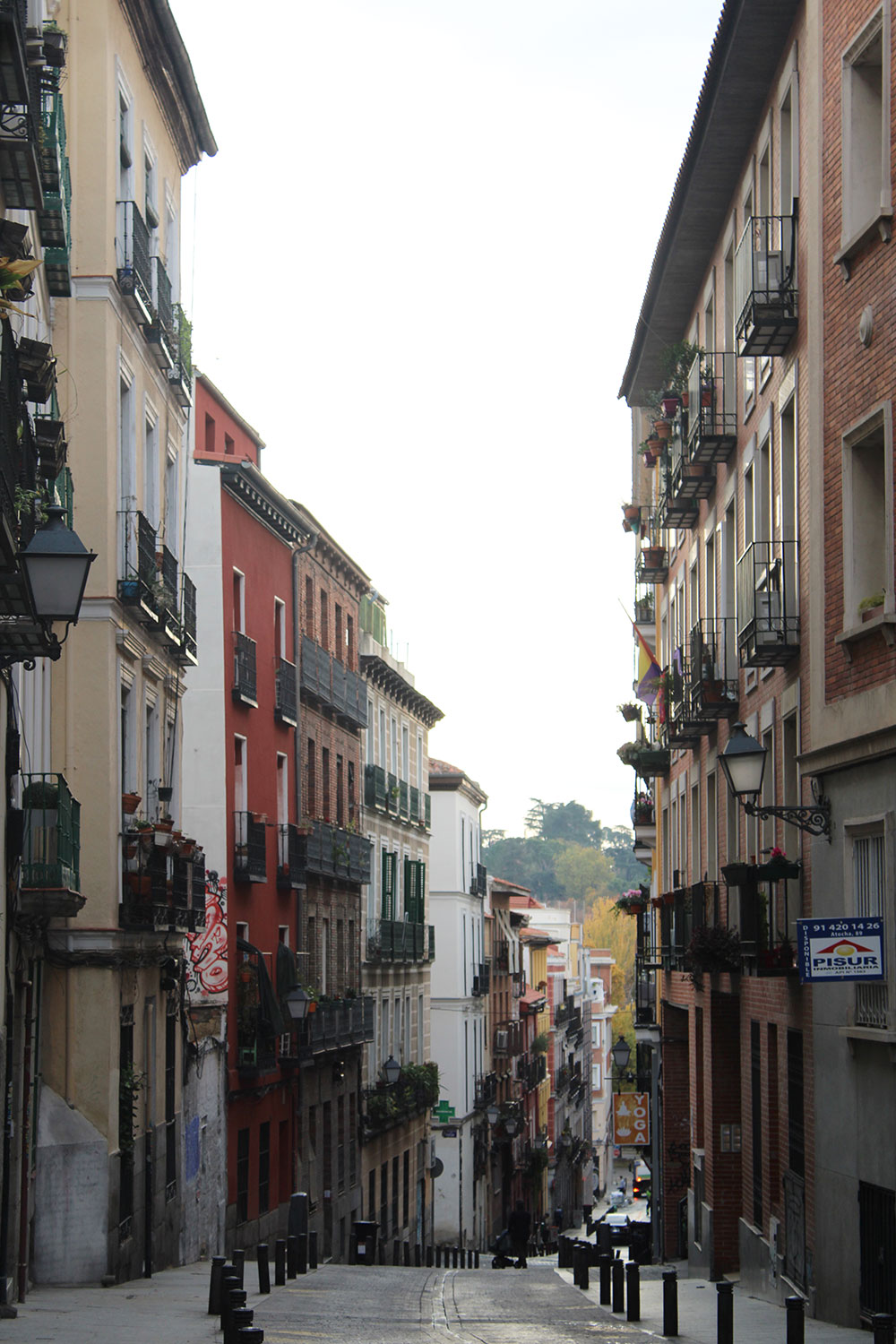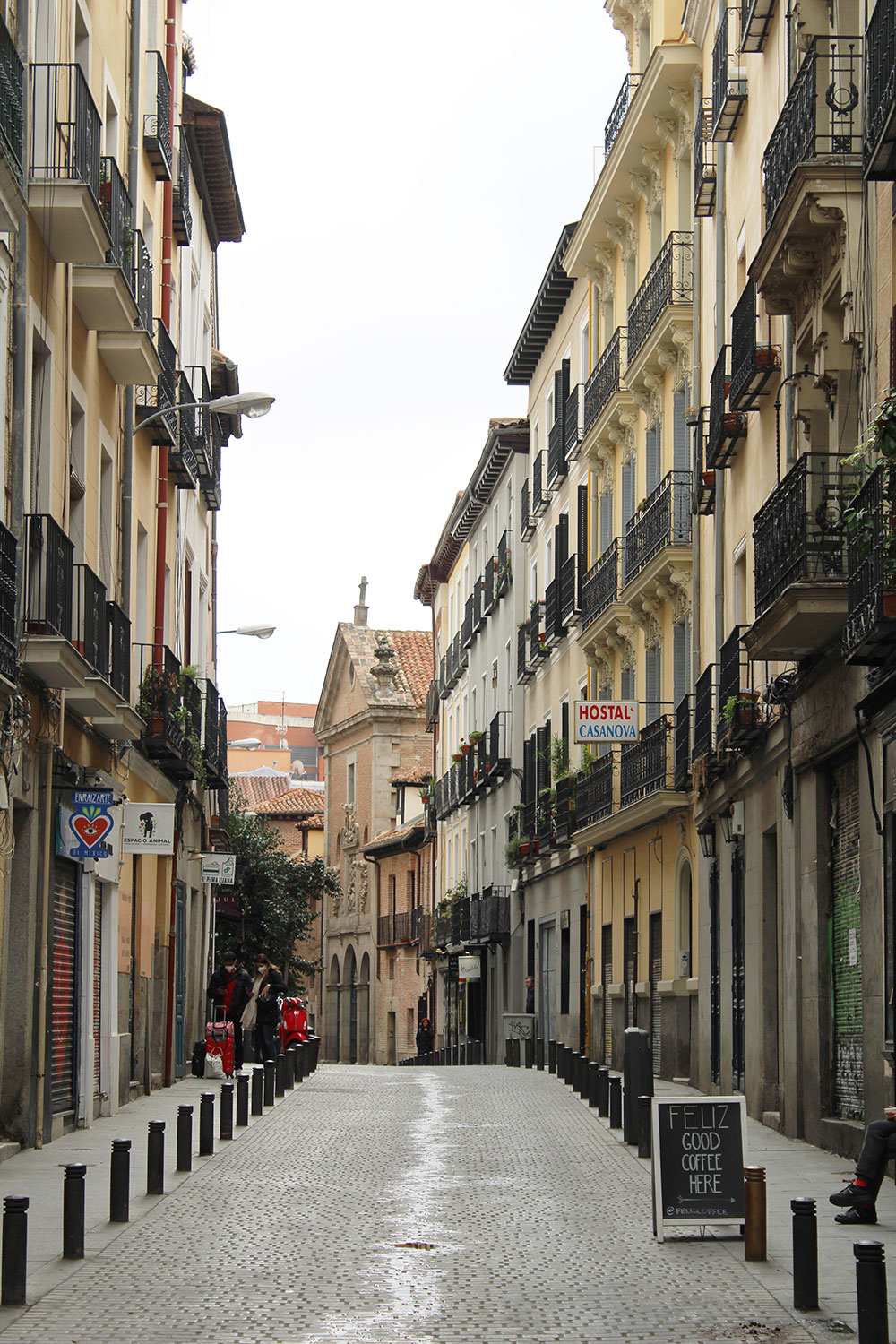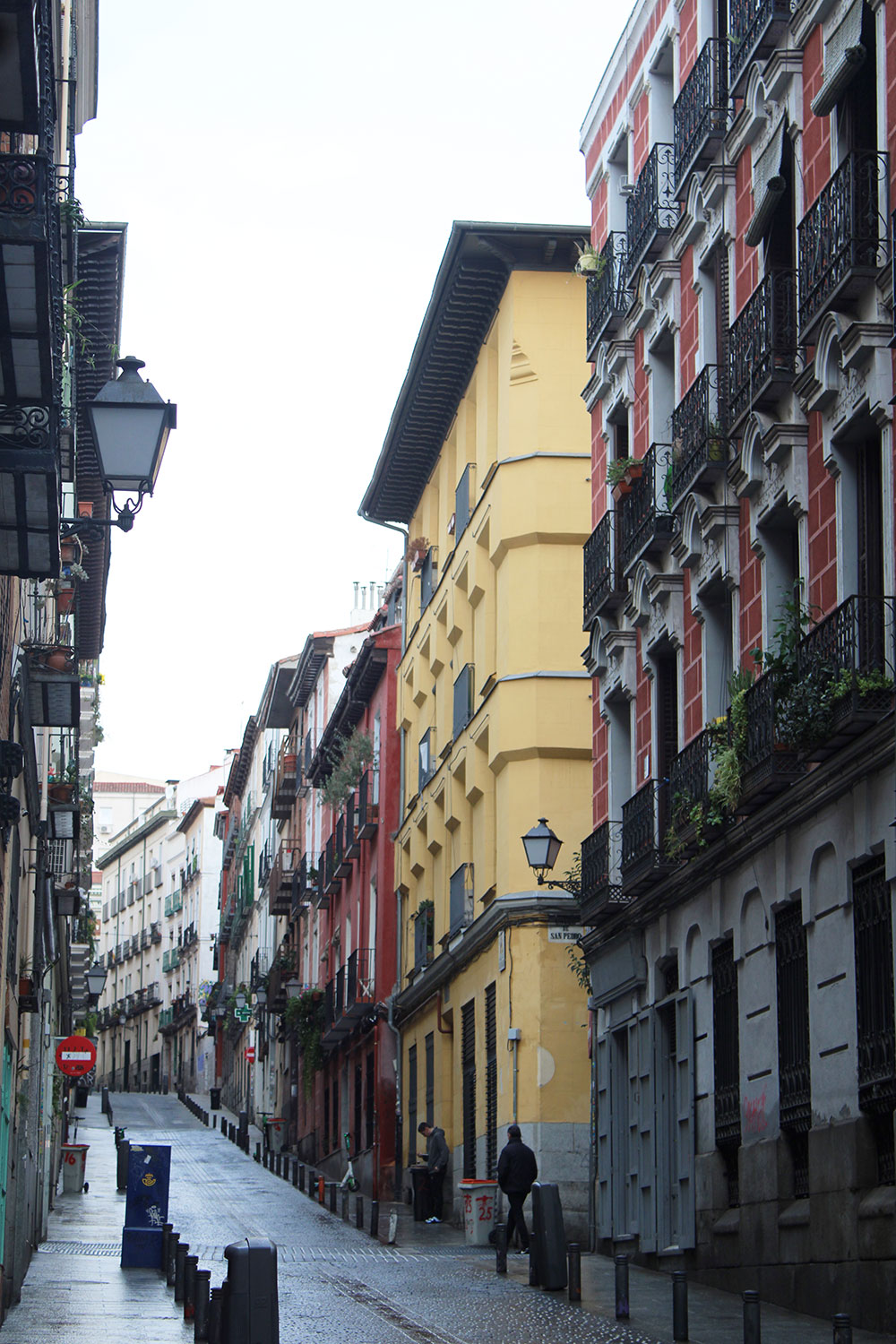 Getting around Madrid is really easy with their public transport system. I used only the Metro but there are buses to take as well. The city is well connected. It's quite large and I recommend seeing a few different areas. Generally speaking, the north of the city is more "bougie" than the southern parts of the city (which is noticeably less clean). For me, there weren't any parts I liked or disliked more than others.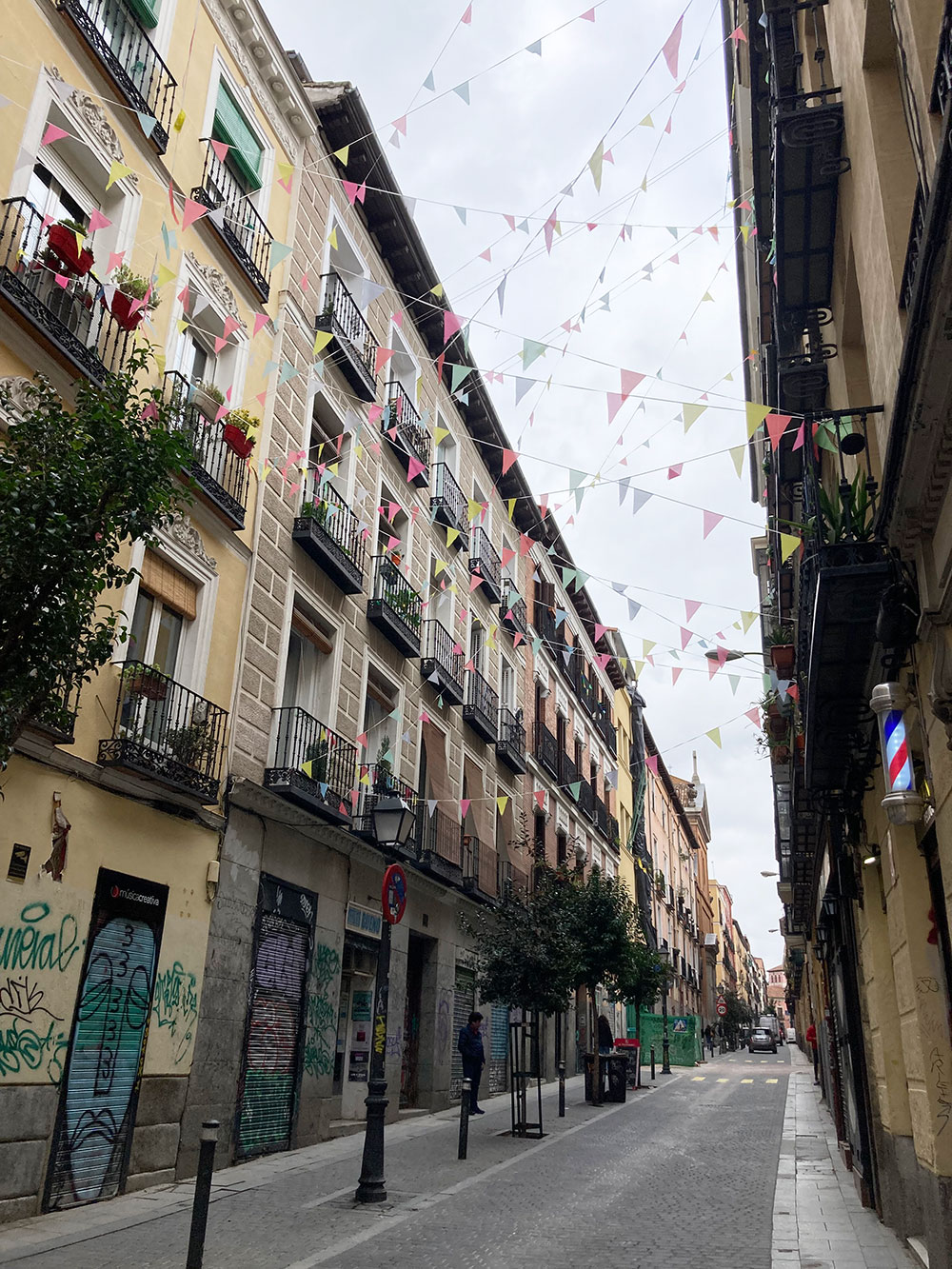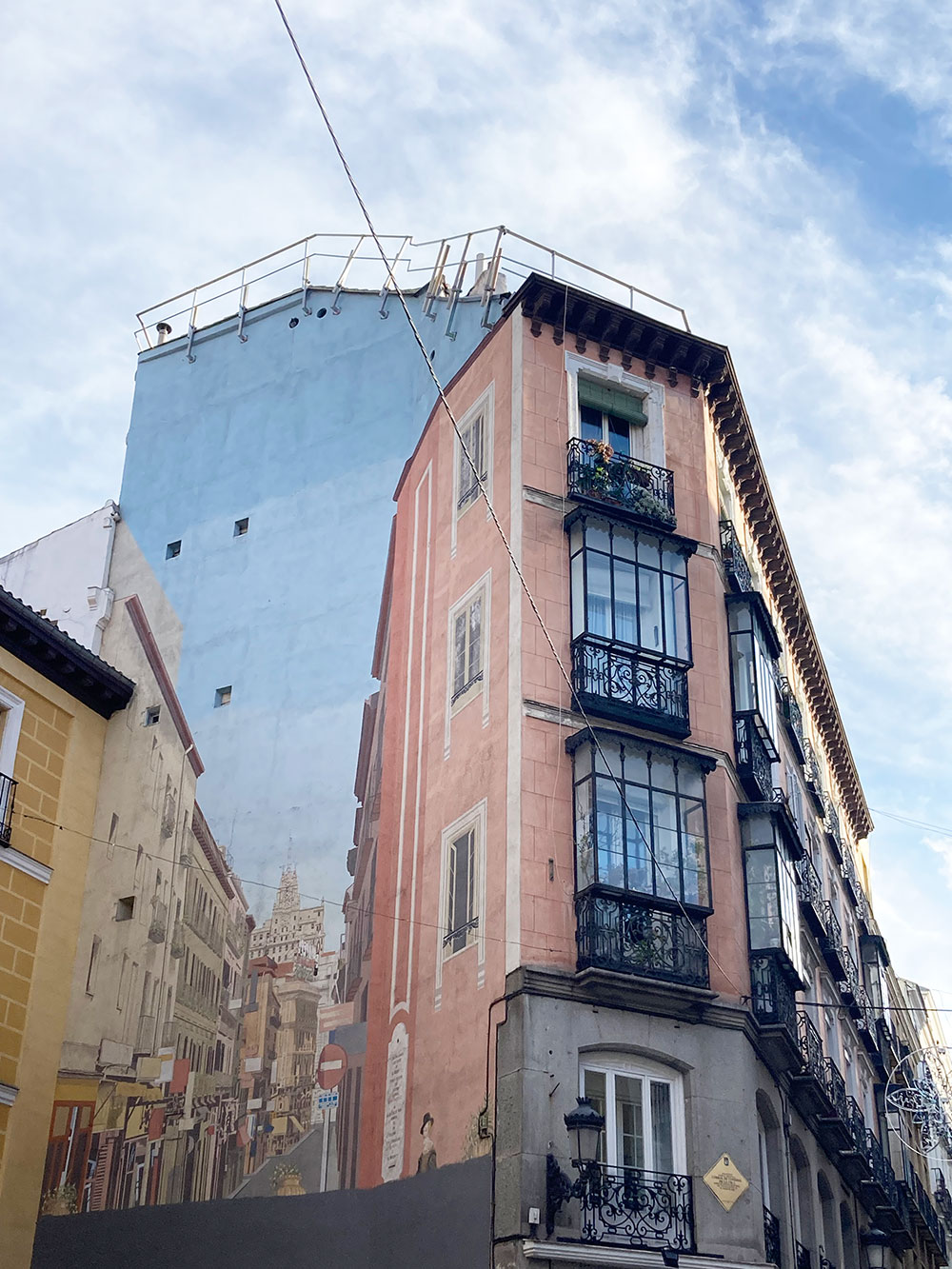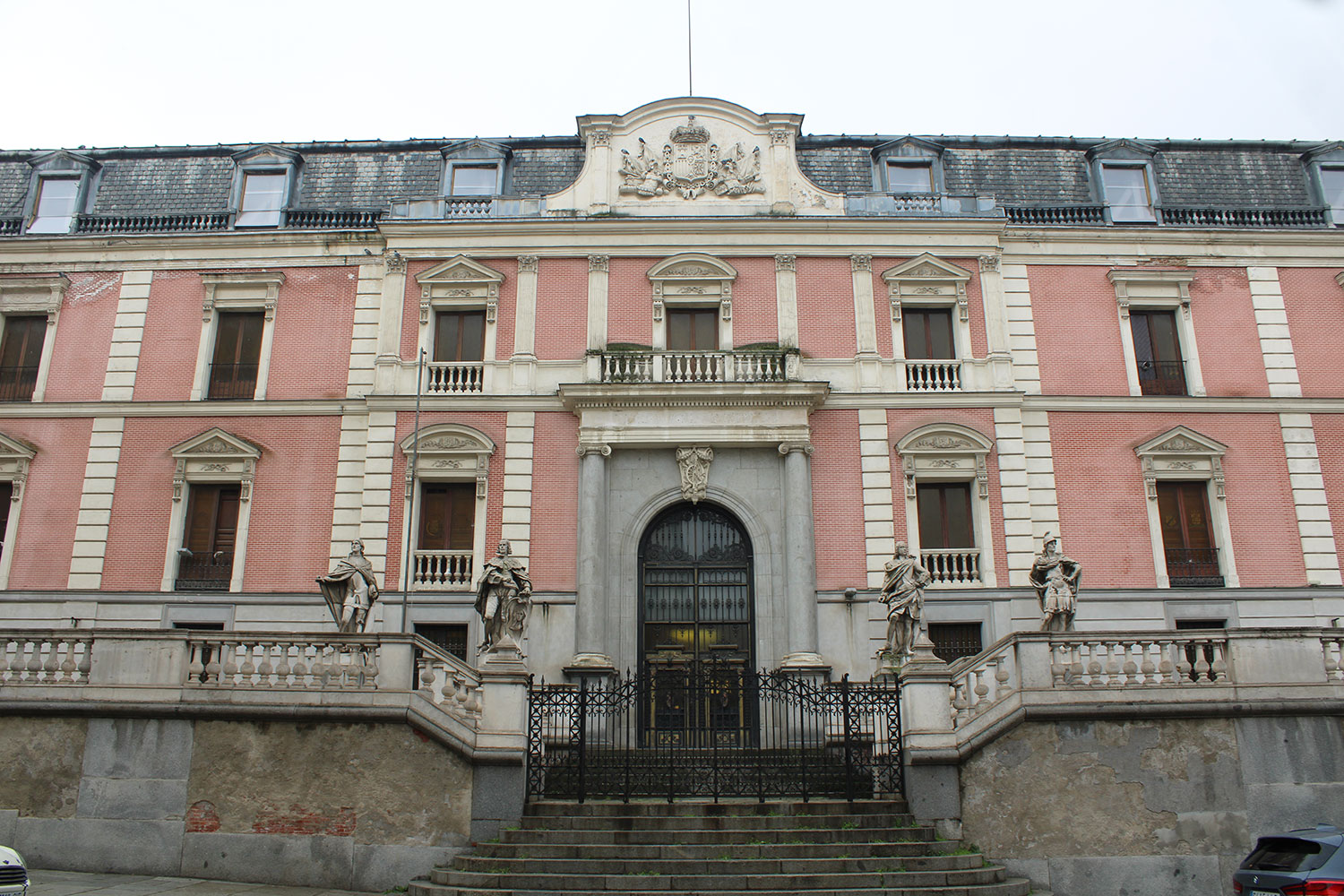 Madrid is very lively and the people are a lot friendlier than you'd find in other large cities. I particularly enjoyed all the delicious food and drink, the prices (Madrid is very affordable), and the variety of activities in Madrid. There's never not something to do.
Now comes the bad part. This can happen anywhere, anytime, but I had something stolen from me for the first time in Madrid: my wallet. Spain is notorious for pickpockets and thieves so keep your eyes out. Even though it sucked, majorly, I still really enjoyed my time in Madrid. And there are lots of people who visit and don't have anything stolen from them, so it's all about personal experience.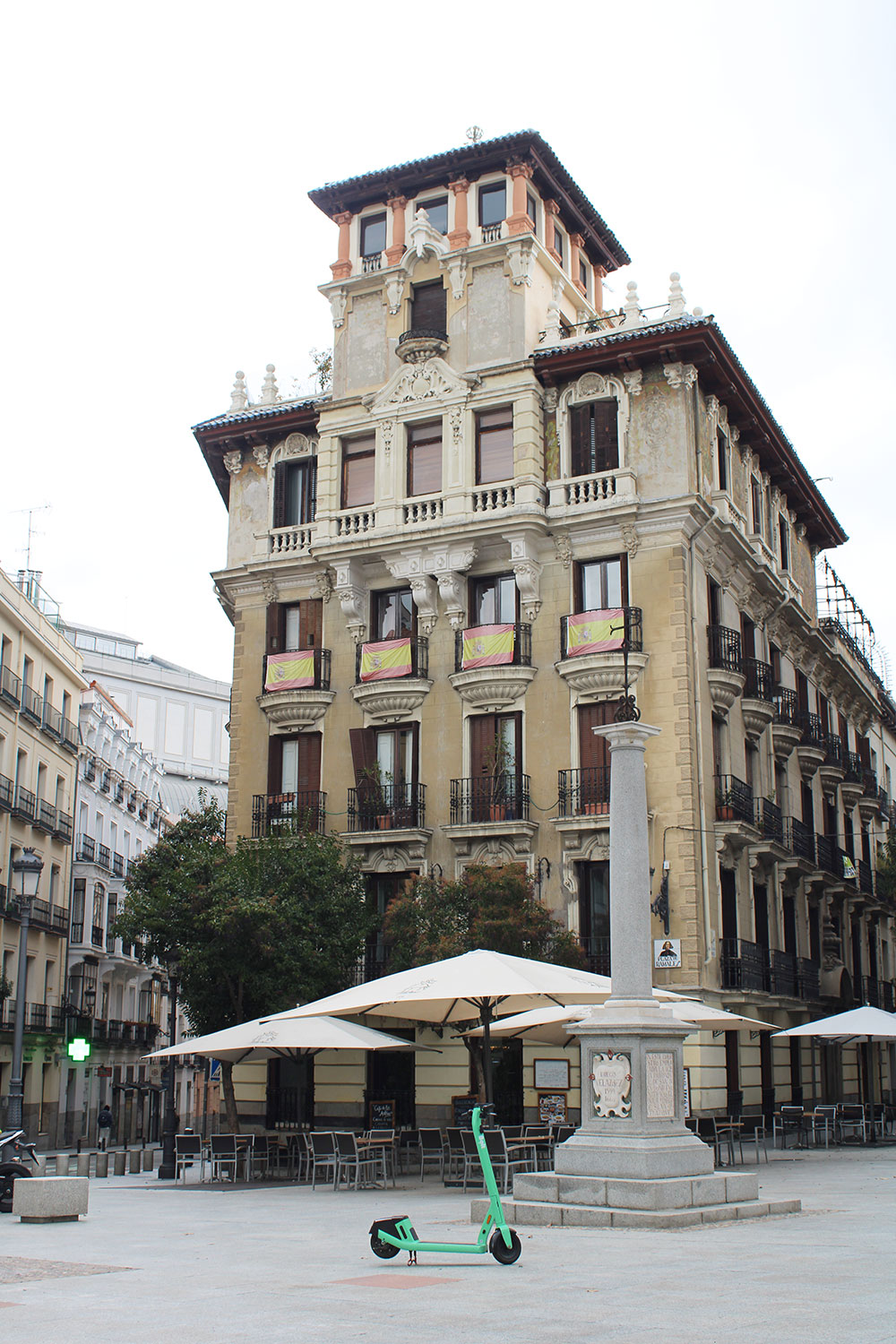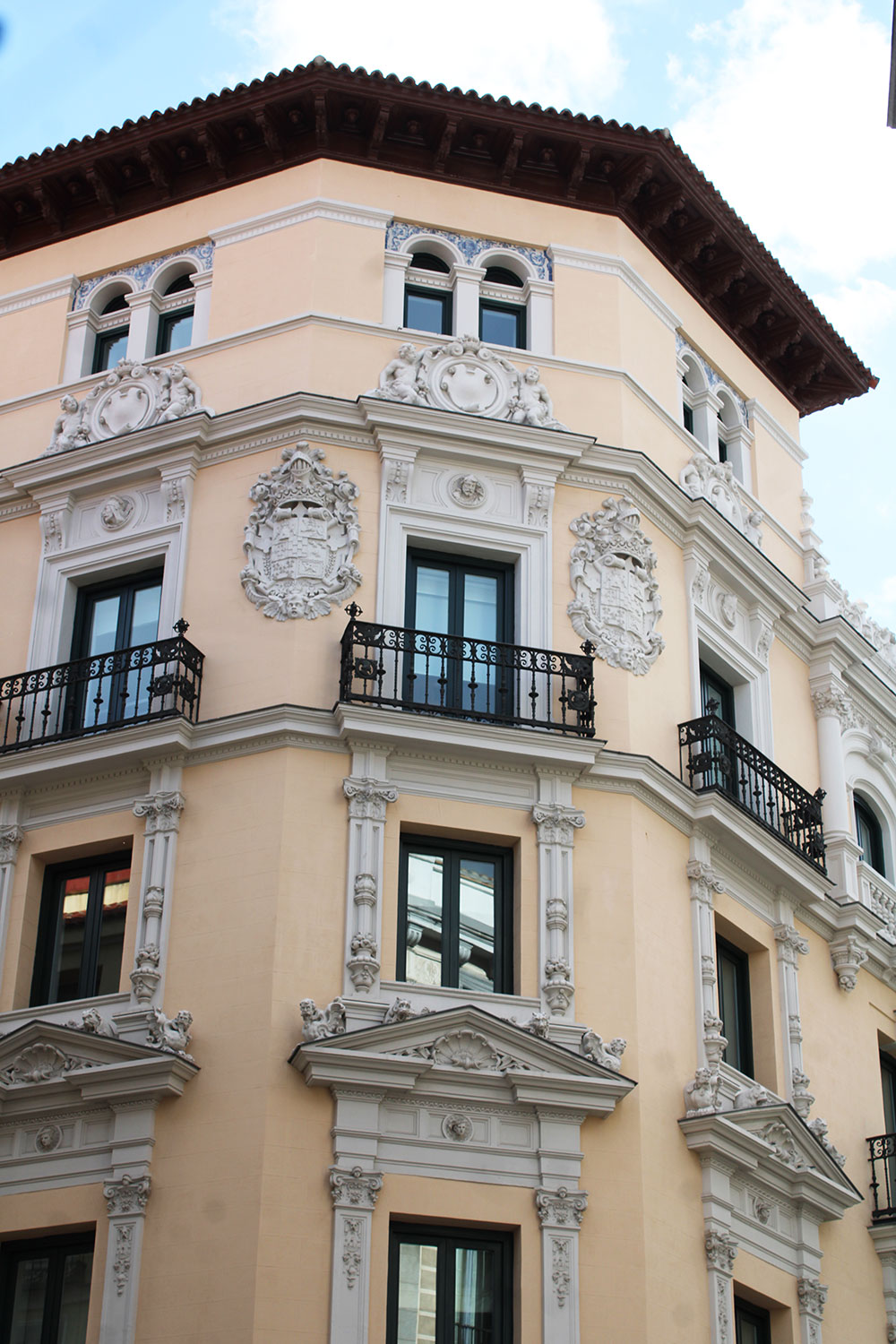 The thing is, I spent a week in Madrid. I did and saw a lot. I still only scratched the surface. There are so many wonderful places – churches, museums, restaurants – that I just did not have time to see. I was constantly passing attractions that I didn't even know existed. Honestly, I could live in Madrid and spend months chipping away at its secrets. I'd love that! Maybe one day.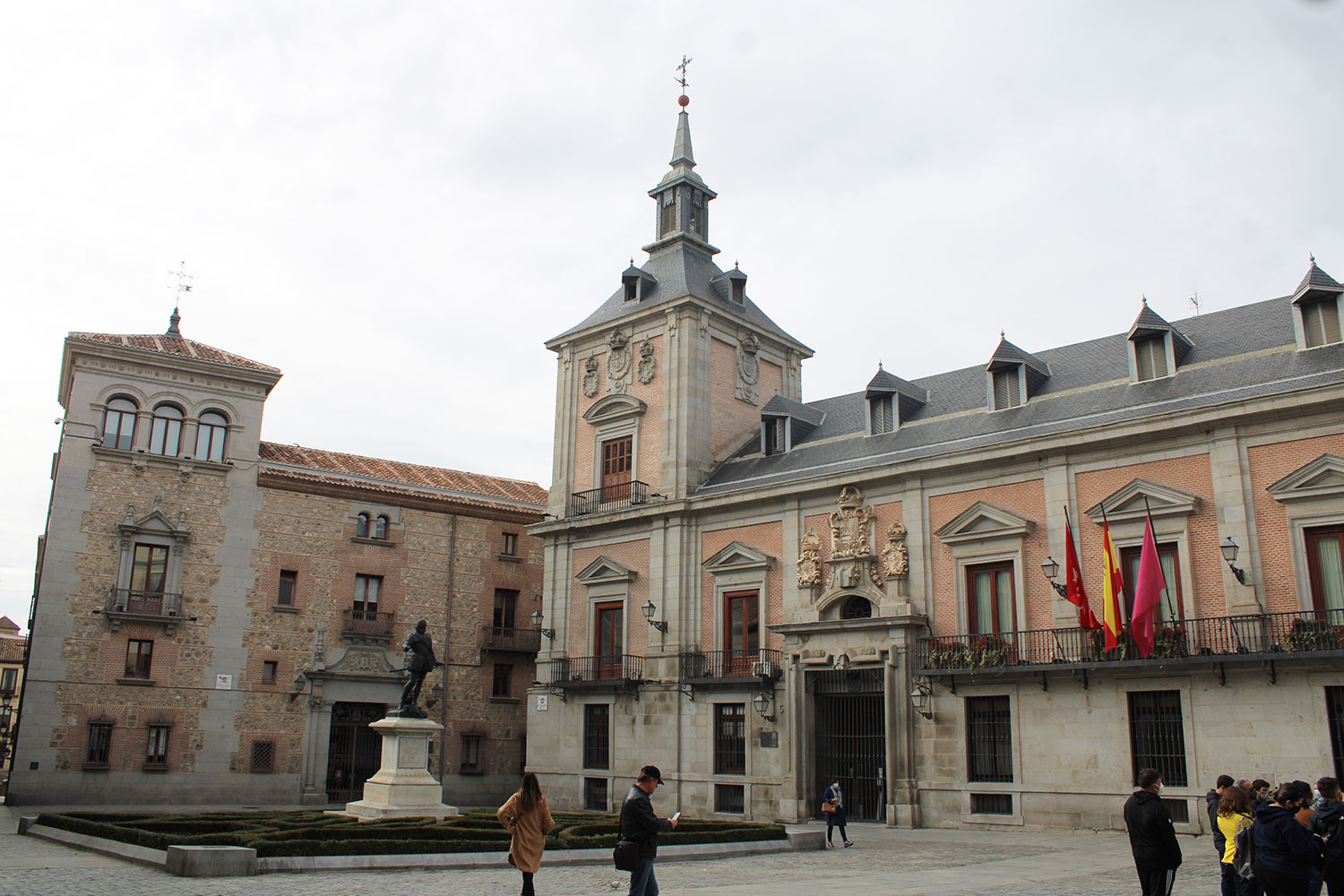 I hope this post helped you with your trip planning to Madrid. I really enjoyed my time there and I hope you do too!
Pin This for Later
Please note that this post may contain affiliate links. These are at no additional cost to you but I receive a commission if you make a purchase through the link, and the commission helps me run my blog. Thanks for your support!
Tags:
europe
,
madrid
,
spain
Sharing is Caring
Want to support me?
Buy me a Coffee