The Site of a Murder? Exploring Rough Point
Originally published on Friday, May 6, 2022
I love, love, love Newport. On our last trip, we got to visit one of the mansions there, Rough Point. Rough Point was the home of Doris Duke, an incredibly wealthy heiress and socialite during the mid-20th century. You may know her more famous home, Shangri-La in Hawaii. We came in expecting a beautiful home but there was a little surprise in store for us.
Exploring Rough Point Mansion
Rough Point is owned by the Newport Restoration Foundation rather than the Newport Mansions, but it's still a mansion in Newport. It was built by the Vanderbilts in 1892 as a guest home. James Buchanan Duke, owner of several companies including the American Tobacco Company, bought the home in 1922. He died in 1925 and all of his fortune and belongings were inherited by his daughter, Doris, who was only 12 at the time. Rough Point is known as being Doris Duke's home as it was one of her favourites, and she was the home's last owner.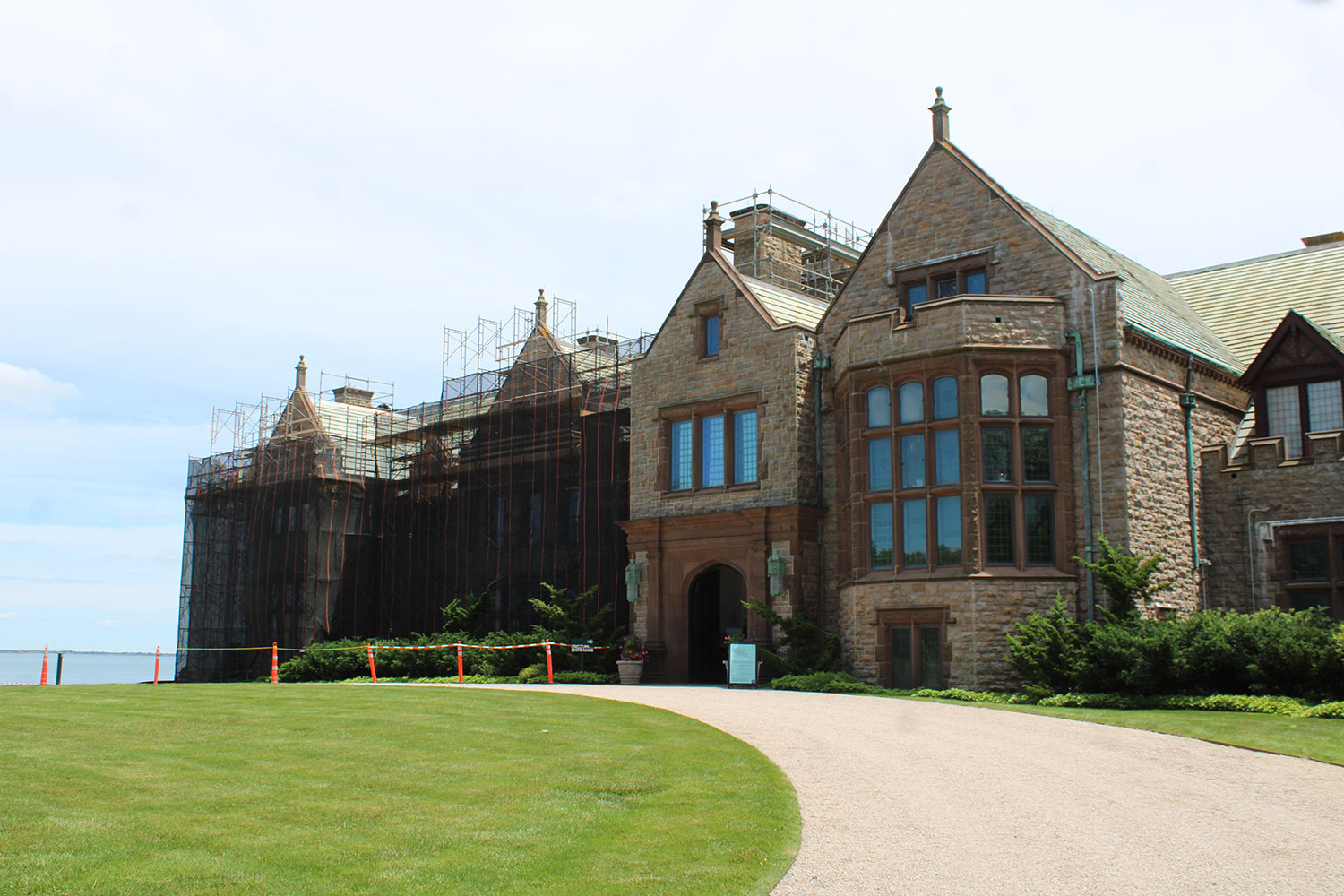 Doris Duke lead an extraordinary life, being labelled the "richest girl in the world." She inherited roughly $1 billion at her father's death and in 1966 was collecting about $1 million a week on interest from her fortune – and I'm not sure if that's even in today's money or 1966 money! Rough Point Mansion was just one of her many homes, like Shangri-La in Hawaii. Doris travelled the world, collected art, and donated her money to charitable causes.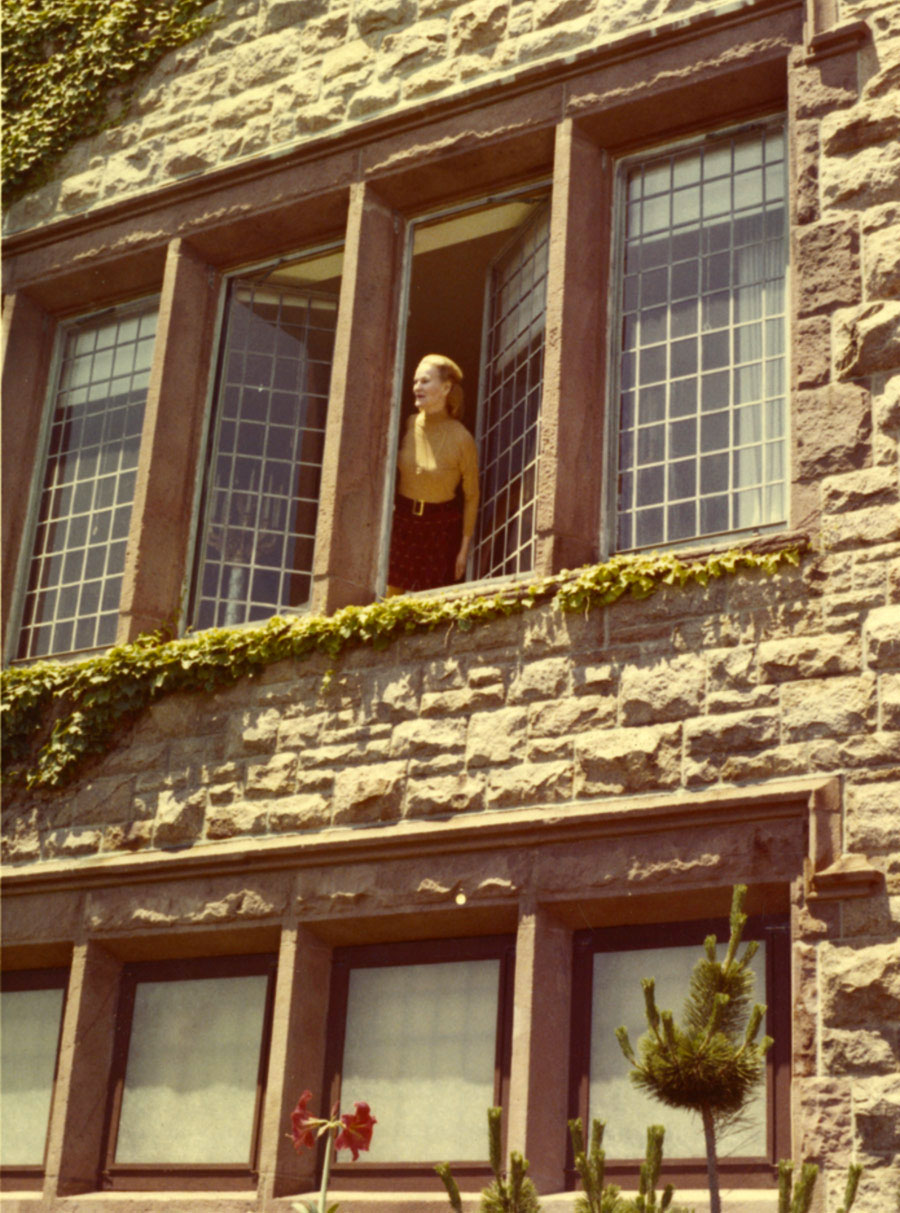 Ms. Duke looking out from Rough Point Mansion
As Newport is very much a summer town, Doris would eventually come back to Rough Point most years during the summer months. She inherited the home at 12 years old and would eventually keep it through to her death at age 80. Shortly before she died, she famously purchased two camels named Princess and Baby, who resided at Rough Point. Today, you can see topiaries cut in the front lawn to resemble them.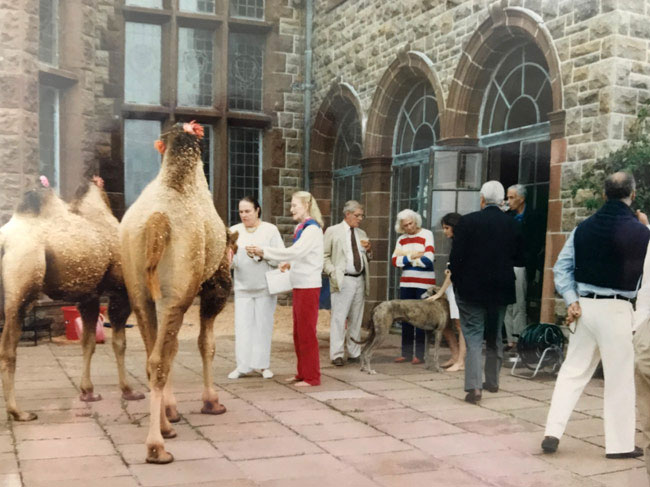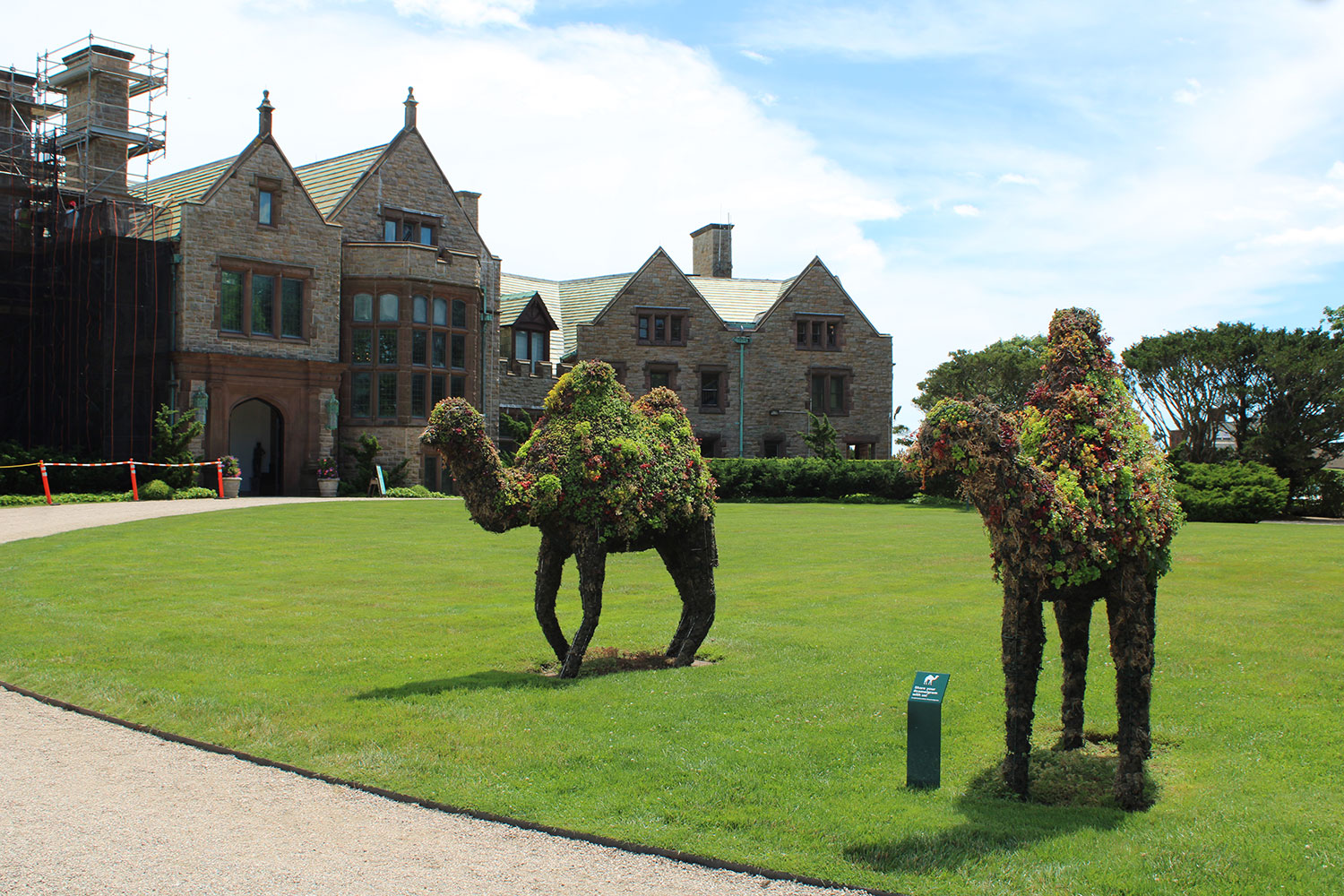 In the last decades of her life, Ms. Duke made numerous contributions to the town of Newport, including the foundation of the Newport Historical Society alongside Jacqueline Kennedy Onassis. To this day, she remains one of Newport's most prominent figures.
Now, for a look inside the home…
The house is expertly designed and has an array of designs that span from the Renaissance to the 20th century. The interior is absolutely stunning.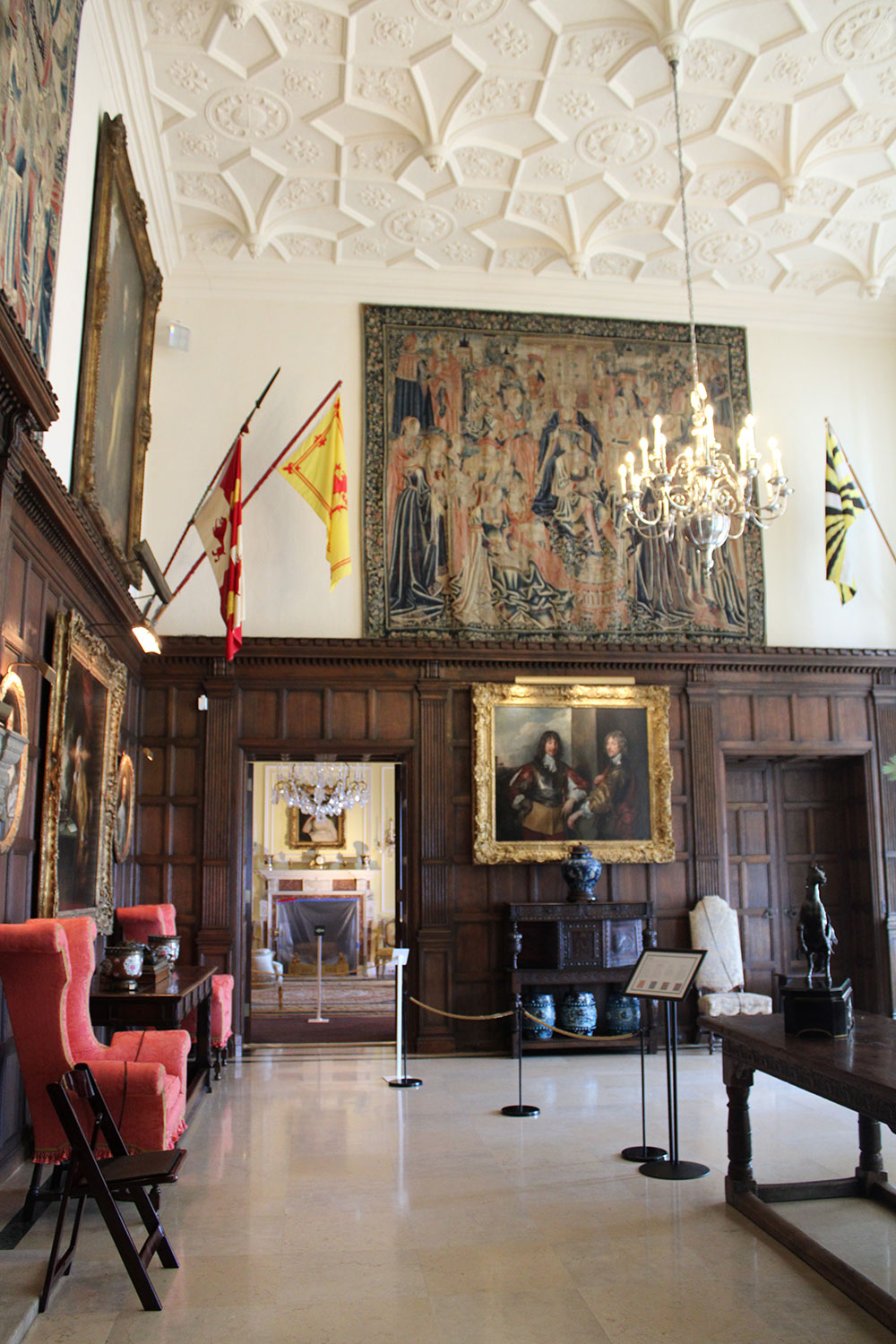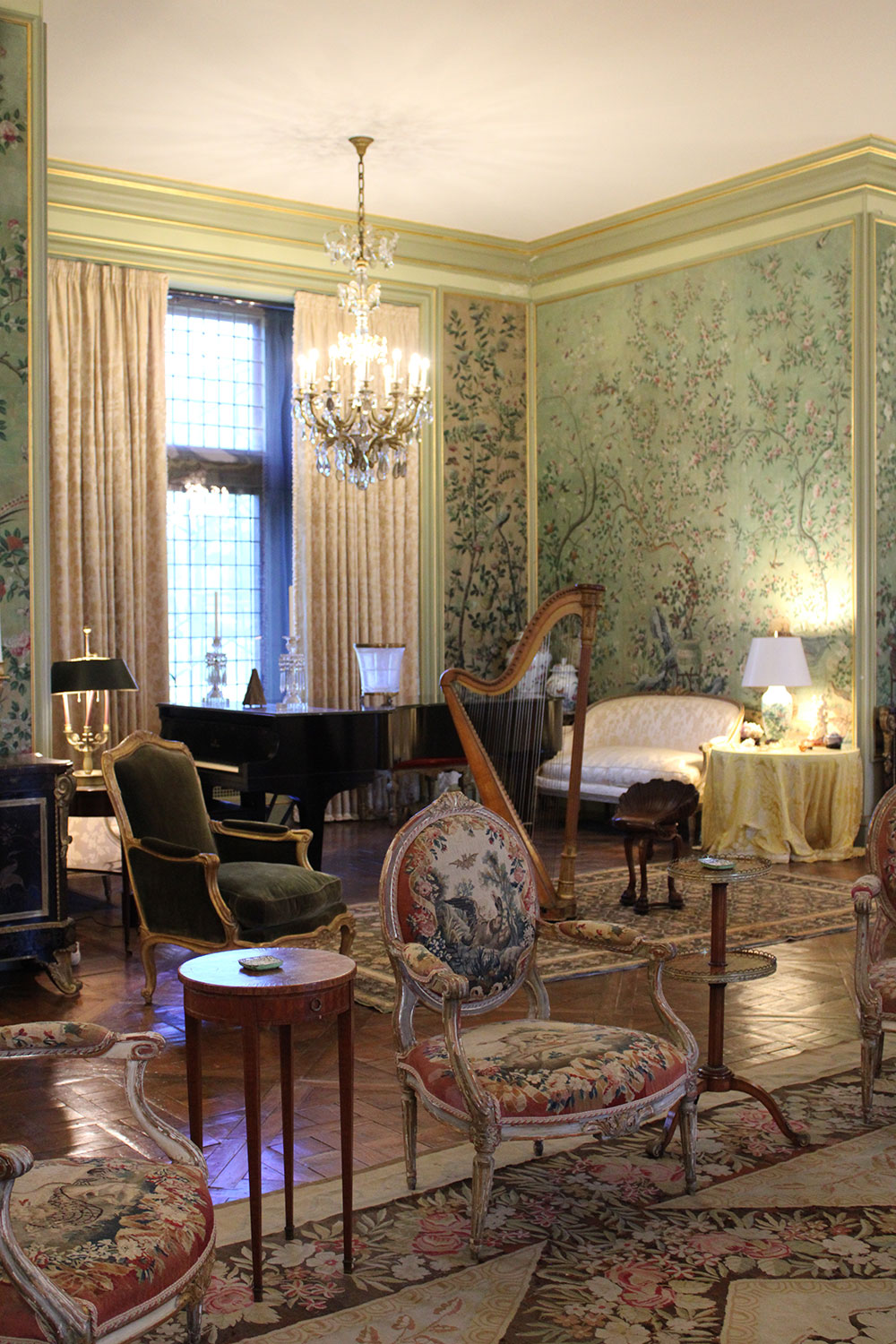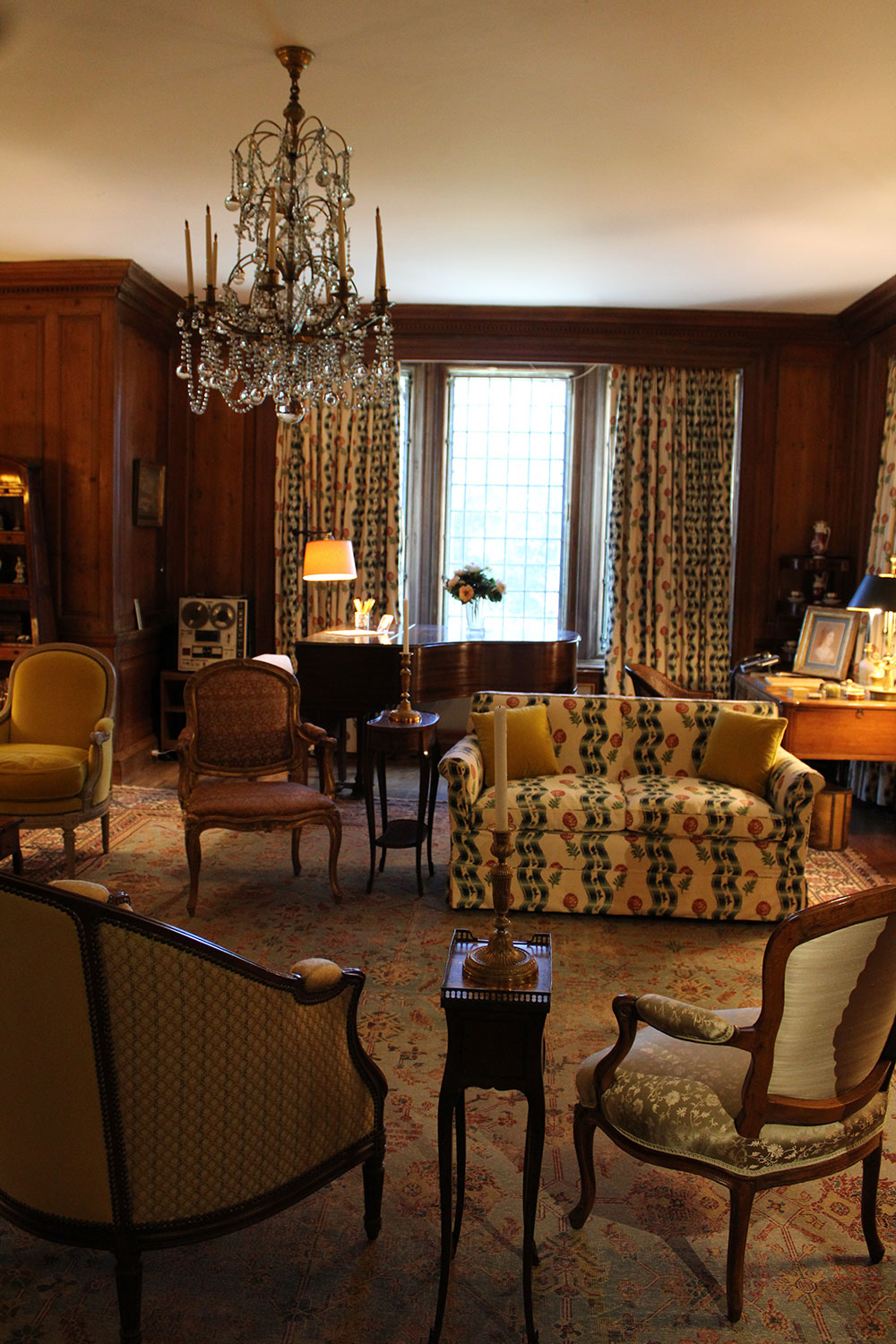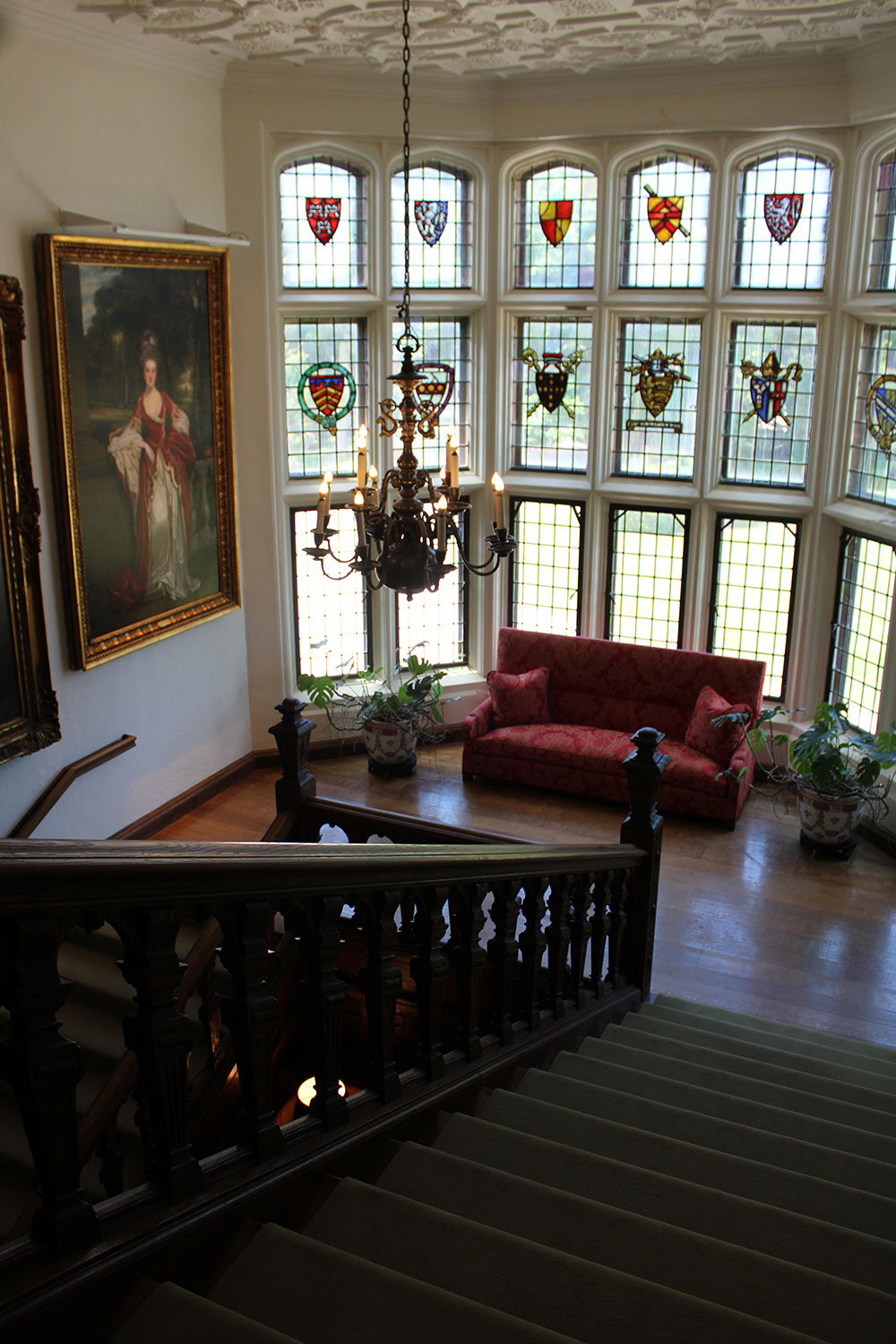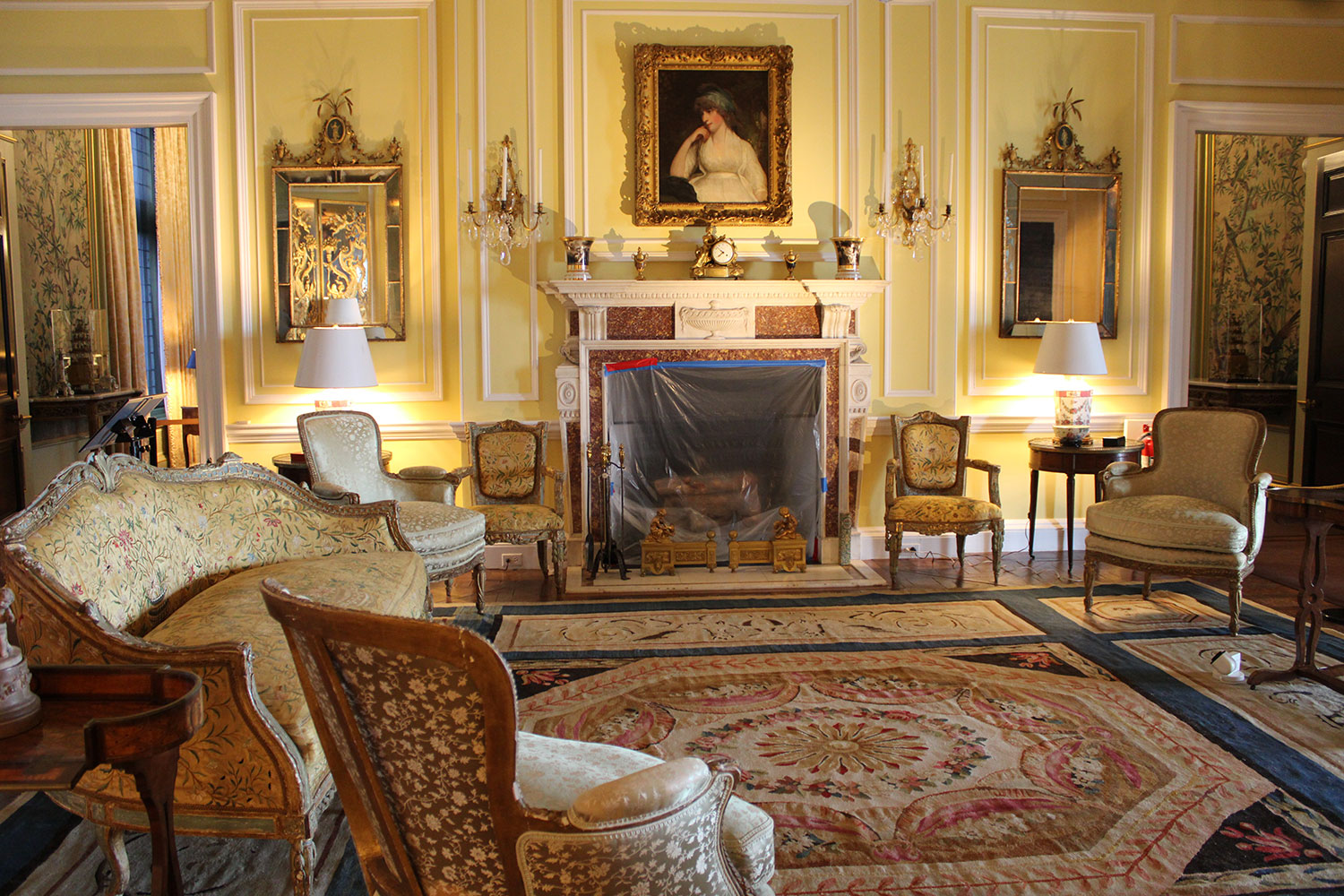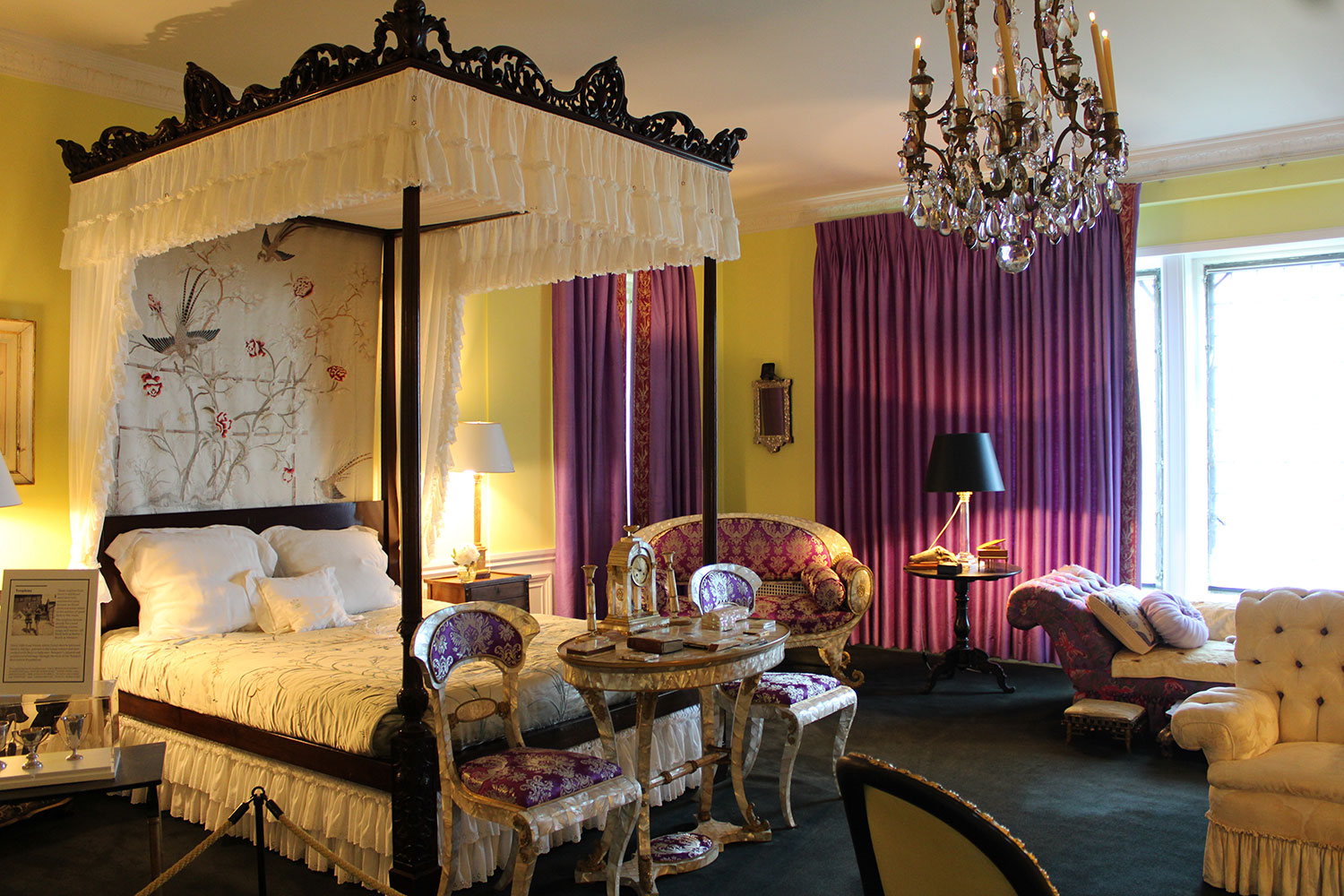 The outside also has a small garden area and, of course, the "rough point" – rocky cliffs off the side of the ocean.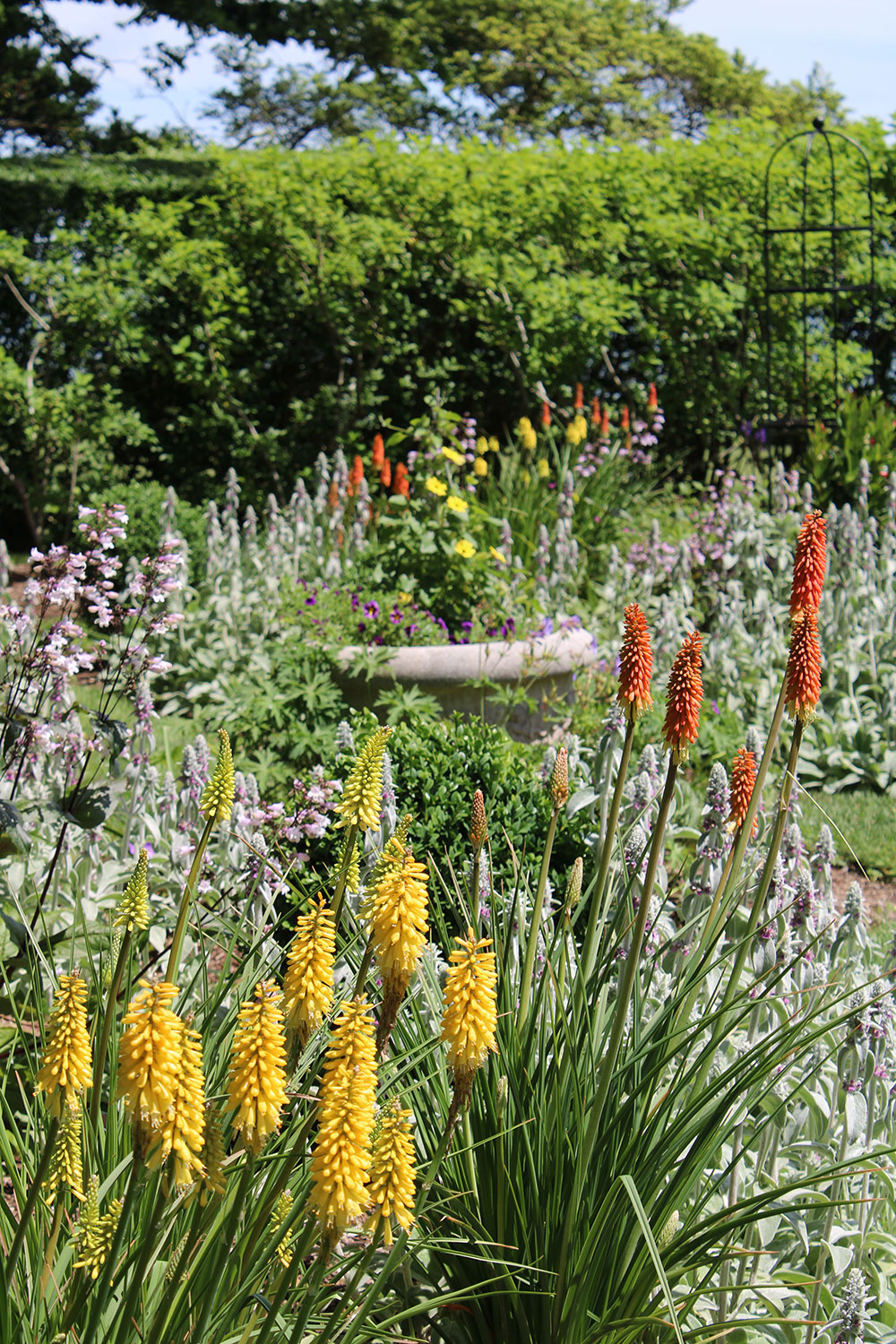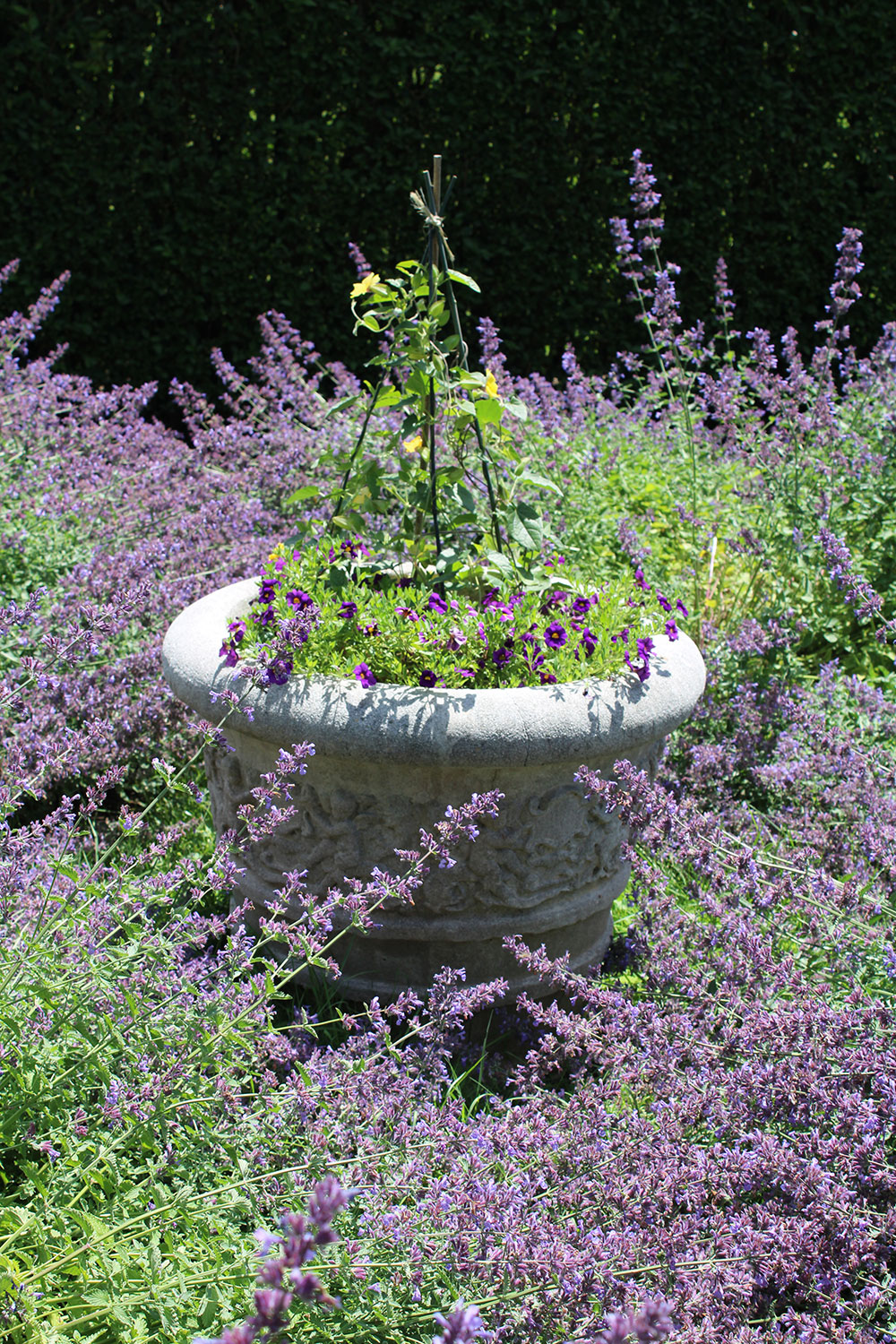 Rough Point: Accident or Murder?
The upstairs rooms are dedicated to Doris Duke's life, which is quite dreamy. Though she was arguably the richest woman in the world and she didn't need to lift a finger, she spent much of her life working in hospitals, aiding in social issues such as racial equality and animal rights, exploring the world and collecting art. Essentially, how I would live my life if I were born into unimaginable wealth. Then we got to a little piece of her life that had a small part on the wall but threw us way off guard: Doris Duke killed somebody.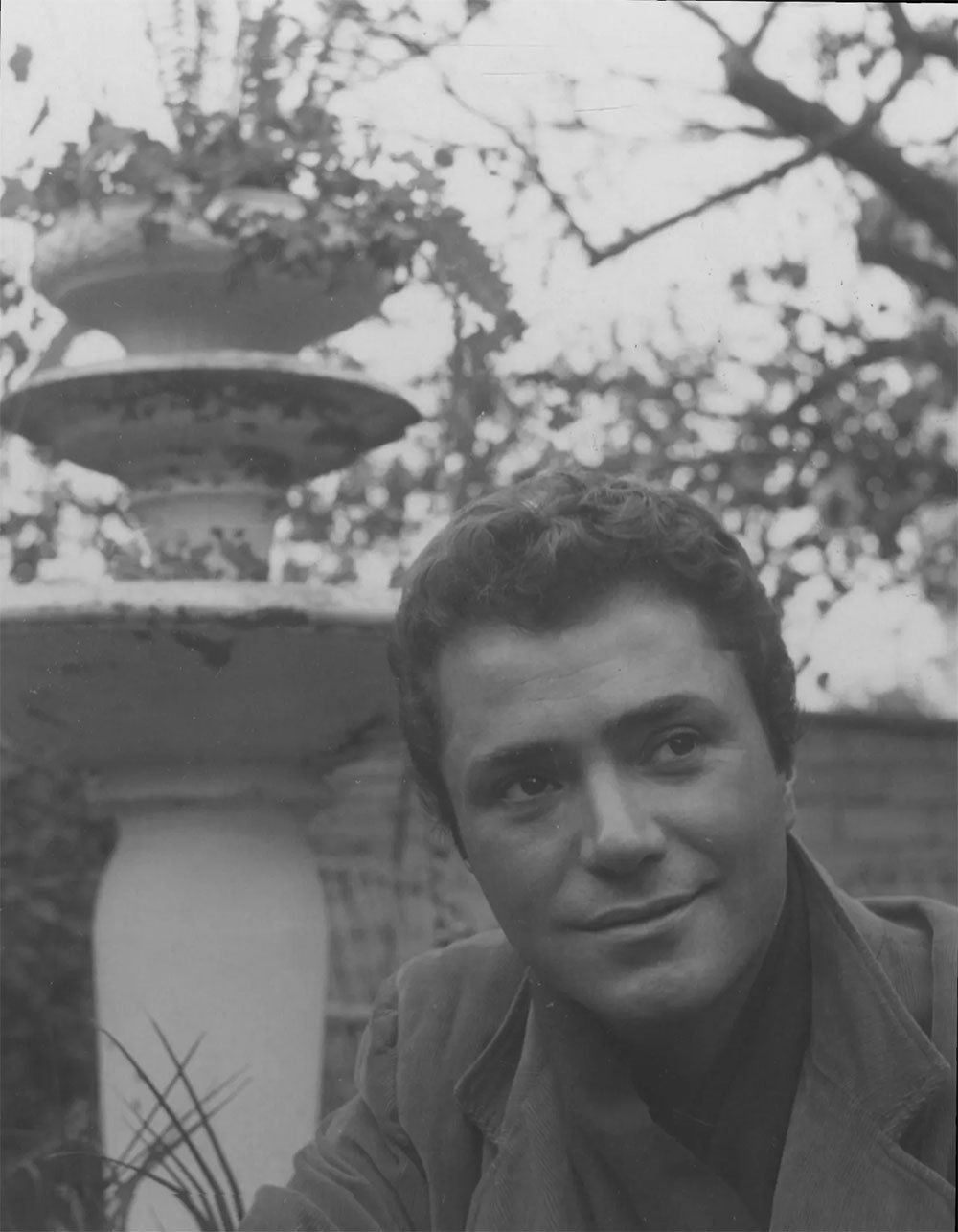 The victim, Eduardo Tirella
The information in the museum is the classic story that's told. On October 6, 1966, Doris was going out with her decorator and confidante, Eduardo Tirella, when he got out to open the gate to the estate. For some reason or another, the car didn't stop and crashed into Tirella, pinning him against the gates, which killed him. It was a tragic accident and Ms. Duke never forgave herself. Of all Doris' homes, this happened right there at Rough Point. Except my mom and I were thinking the same thing: just how exactly does something like that happen by accident? Yes, you can accidentally run over somebody, but accidentally plowing into somebody and dragging them across the street into a tree? (All reports say she pinned him to a gate, but all photos show the car rammed against a tree.)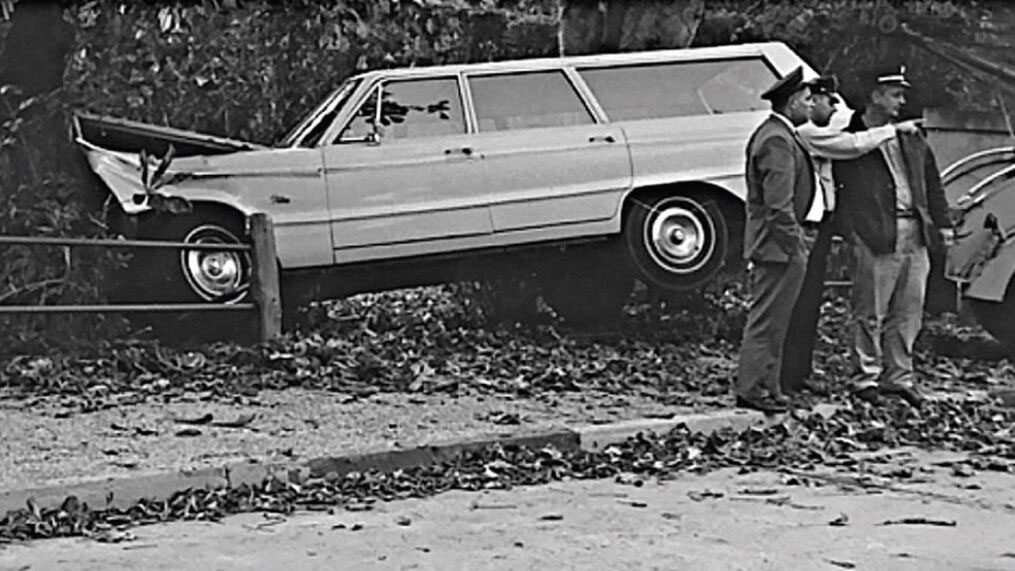 Scene of the accident/crime
So I did a little digging, and didn't need to do much to find that pretty much everyone else was thinking the exact same thing. Earlier that day, Mr. Tirella had told her that he was leaving her employ to work in Hollywood – a major leap any true friend would have been happy about. But Doris was angry. They'd been seen fighting earlier in the day. Coincidentally (or not?), many people who investigated the case and returned a verdict of "accidental death" came into some pretty money afterwards. Virtually nobody in Newport believed that the death was accidental. Though Doris died in 1993, curiosity drove some Newport natives to re-examine the case in 2020.
After looking at crime scene photos, interviews, autopsy and crime scene reports, a new and more likely story has emerged. Much of the damage done to Mr. Tirella's body was along his chest and it is very clear that he was underneath the car while and after sustaining his injuries. It's very likely that Doris Duke ran into Eduardo Tirella, knocking him down on the road, before slamming into him with the car, thus killing him. After we visited, a man named Bob Walker came forward with a story he'd held inside for decades: he'd pretty much witnessed the murder and hadn't told anyone out of fear of Ms. Duke. You can read his full story here.
This wasn't even a one time event for Ms. Duke either. Apparently she stabbed her romantic partner with a butcher knife three years before this incident! She avoided criminal charged in that case, too, one of which I would suspect to be attempted murder.
People are not defined by their worst or their best moments. But uhhh, murdering somebody in cold blood and then going on in life like nothing happened? That's a pretty low moment, to put it lightly.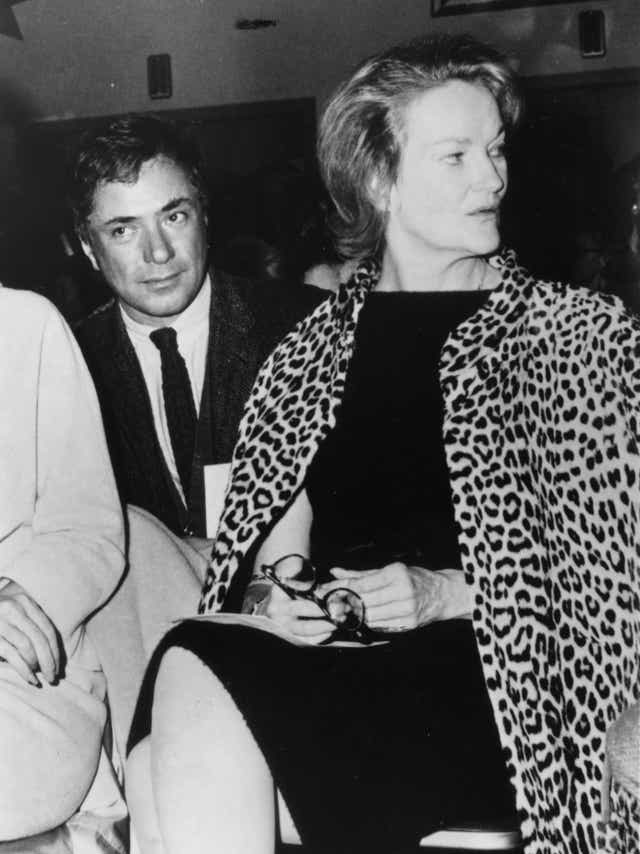 Eduardo Tirella with Doris Duke
Don't get me wrong. I loved the house and it's an interesting, although somewhat infuriating, story. But I thought it was disrespectful how, when we visited, the whole thing makes Doris Duke look like an amazing woman and then tucked in a corner of a room is "she accidentally killed someone." She wasn't even amazing. Like I said, I would've lived life the same as her if I were a billionaire. It's great she gave millions to charity, collected art, and travelled the world, but that's easy to do when a few million dollars is pocket change!
Anyway, that's my rant. Doris Duke wasn't all that. But I guess at her home, they have to make it seem that way.
I love exploring the Newport Mansions and Rough Point is no exception. The mansions in themselves are incredibly beautiful but they all are stained with blood. These people lived the most ridiculously expensive lives while others, often the people working for them, starved. It's not something you go into saying, "The owner was absolutely perfect." It's exploring a time that's different from ours now. But Rough Point was the site of a murder and I hope that in the future, the estate will accept and pay homage to it. The other mansions talk of their owners more matter-of-factly and I encourage Rough Point to do the same.
Please note that this post may contain affiliate links. These are at no additional cost to you but I receive a commission if you make a purchase through the link, and the commission helps me run my blog. Thanks for your support!
Tags:
newport
,
north america
,
rhode island
,
united states
Sharing is Caring
Want to support me?
Buy me a Coffee