Volterra, Italy: a Town from Etruscan Times – Things to Do & Travel Guide
Originally published on Friday, October 28, 2022
Volterra's been on my list for a long time. The Tuscan hilltop town that dates from Etruscan times caught my attention years ago and, with a stroke of luck, I was able to visit on my latest trip to Italy. Here's what I thought and what I recommend (and don't recommend) doing.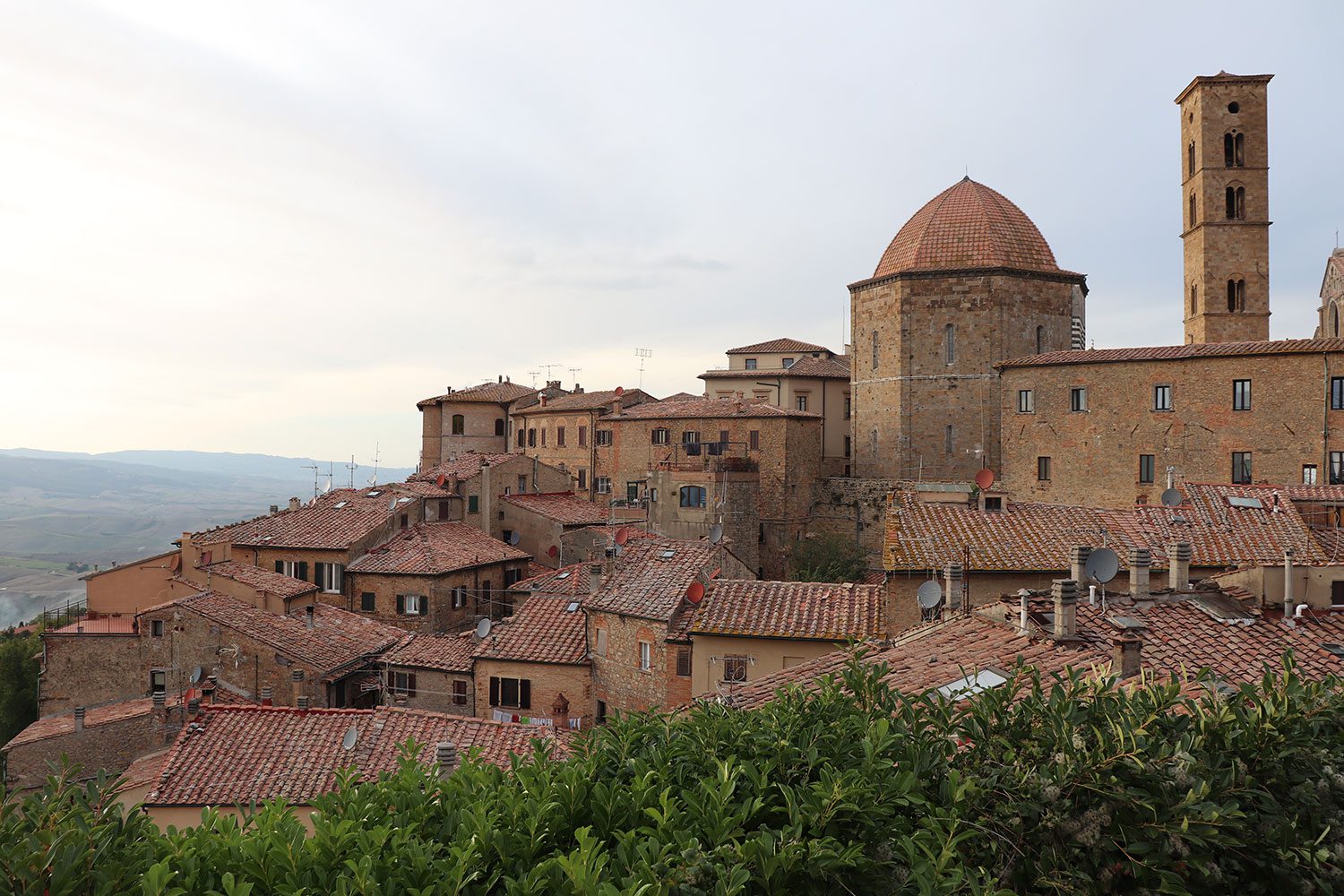 A History of Volterra
It's believed that Volterra was inhabited since around the 9th century BC and was one of the major cities of the Etruscan world. The town was quite big for the time with 20,000 inhabitants, and it was a major center of trade.
The Romans conquered Volterra around the 3rd century BC. A few centuries later, Volterra became the seat of the bishopric, which defined its medieval history. The town became part of Tuscany under Medici rule in 1530. Volterra didn't do well financially but was revived in the 19th century when the alabaster business was re-established in the town. Now it's one of the many gorgeous places to experience history in Italy.
Things to Do in Volterra
The world has changed tremendously since those times but Volterra, not so much. Even though the town is known better for its ancient history, much of the remaining architecture dates back to medieval times.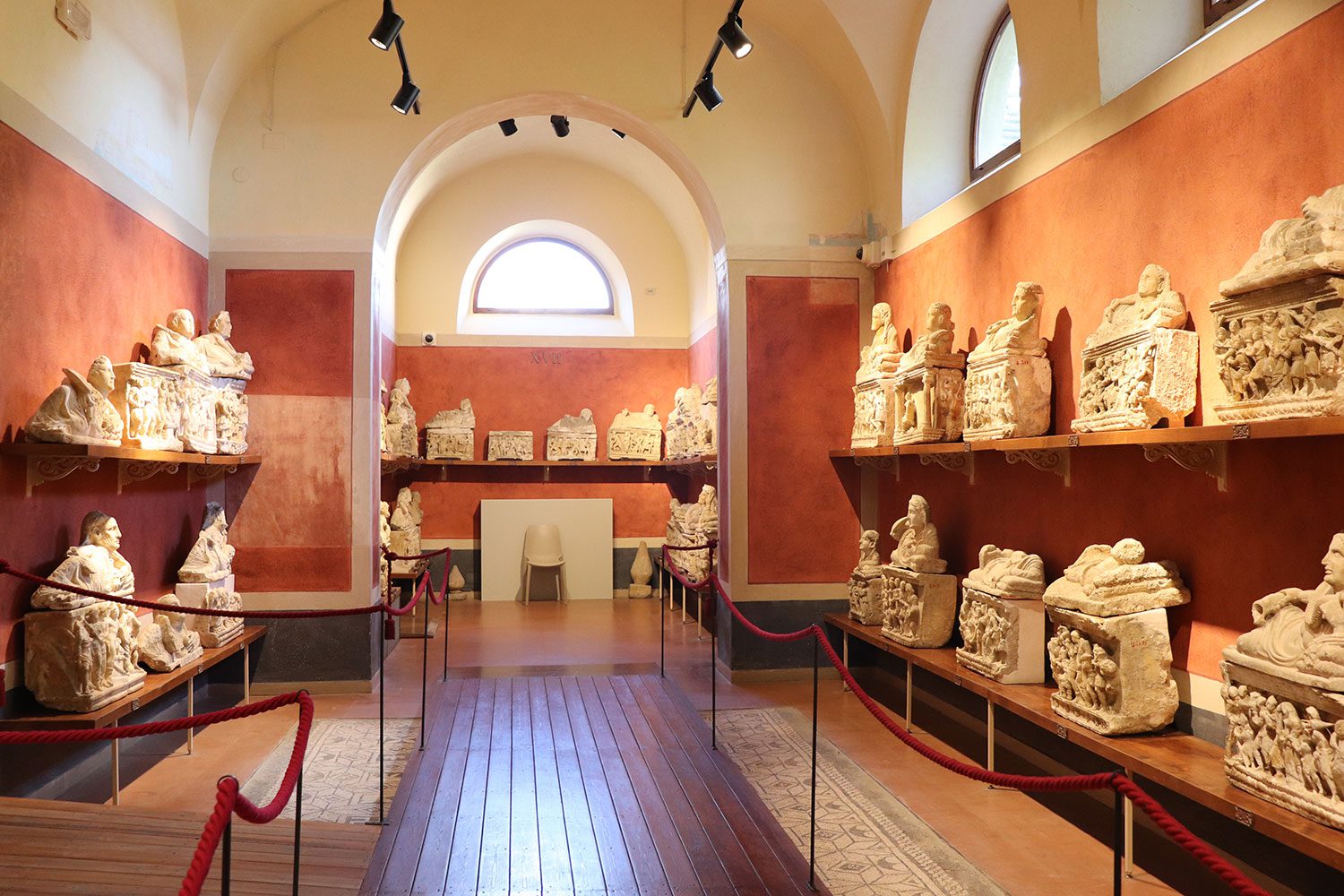 The prime thing to do in Volterra is visit the Etruscan Museum, which is absolutely amazing. It's filled with Etruscan items found in the area and the entire ground floor has Etruscan urns. They're particularly fascinating since they each have a visual representation of the dead, so it's like looking at the faces of those gone for over 2,000 years. It's definitely worth the visit.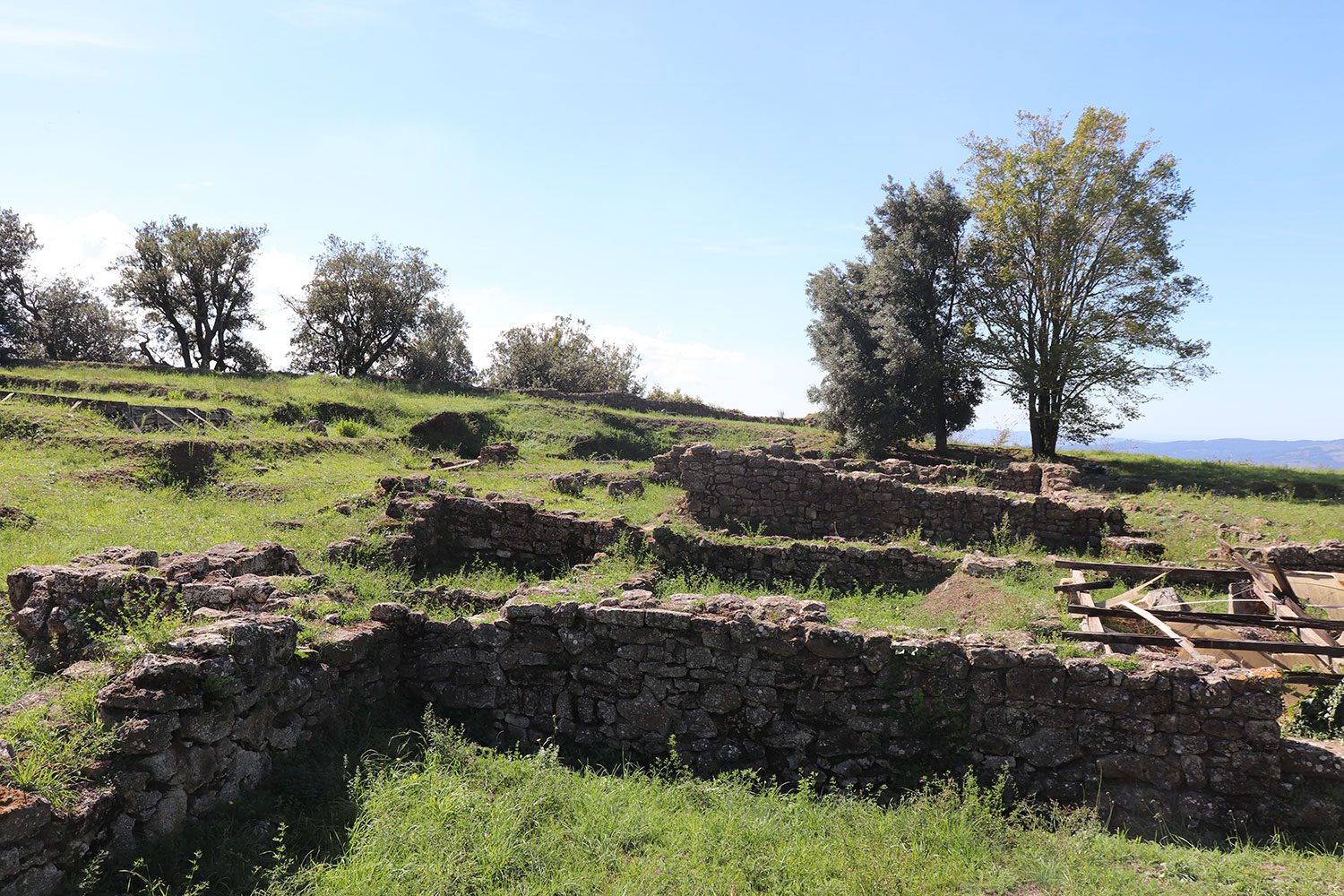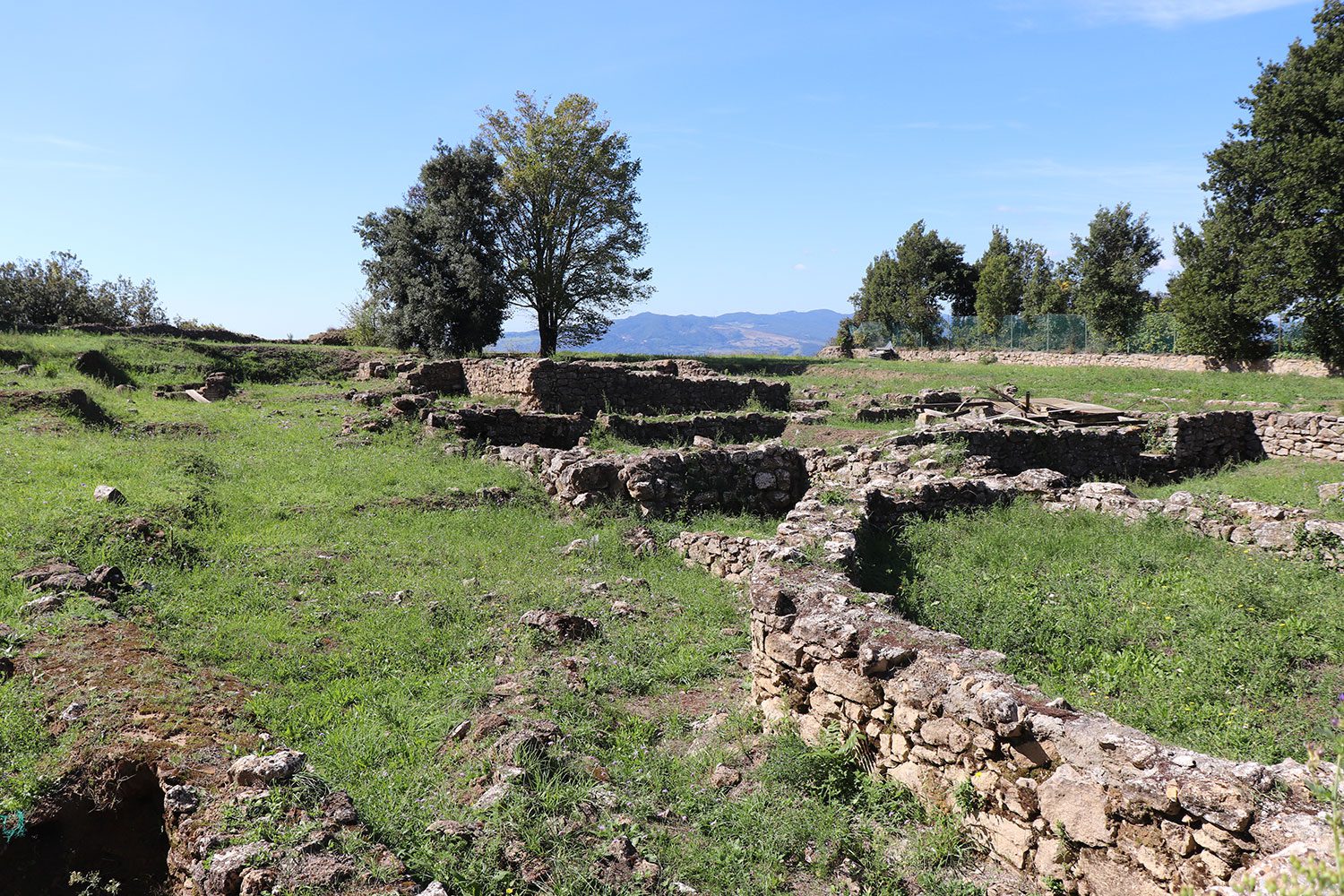 The other main things to do are the Etruscan Acropolis and Roman Theatre, but I don't think these are worth paying for (it's a combined ticket). You can see them from a distance and, when I paid to get in, there really wasn't that much more to see. There are some placards and you get to see everything up close, but it definitely wasn't 8 euros' worth. You also get access to a Roman cistern but it's kind of just a room. If you want to save money, I don't think the Acropolis and Theatre are worth it.
The Acropolis dates to about 700-500BC and the Roman Theatre dates to about 100BC, so they're both incredibly old and important monuments that you definitely shouldn't skip over.
Nearby is the Medici Fortress but don't plan on visiting or even getting close to it, because it's a prison now! What an interesting way to recycle an old building.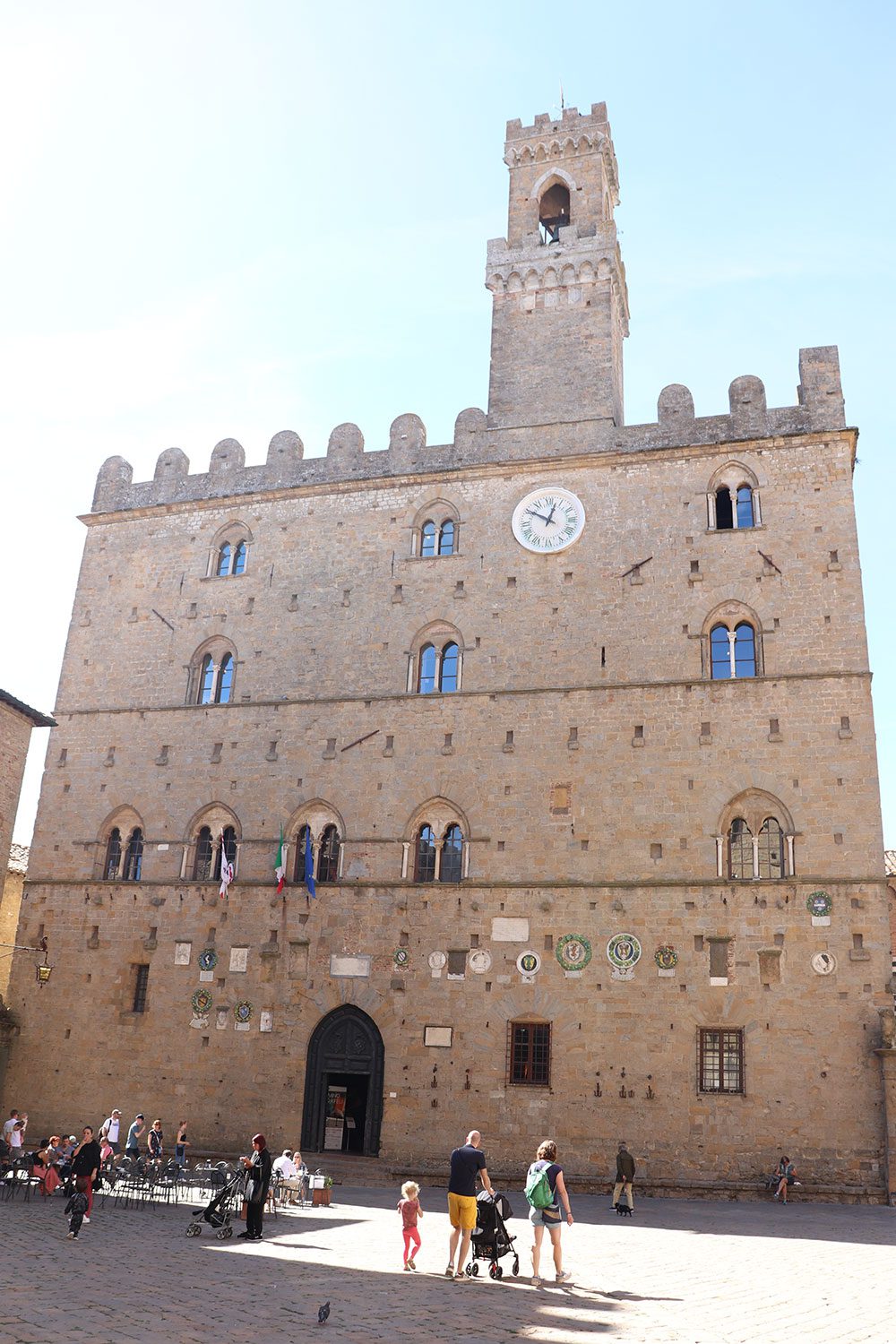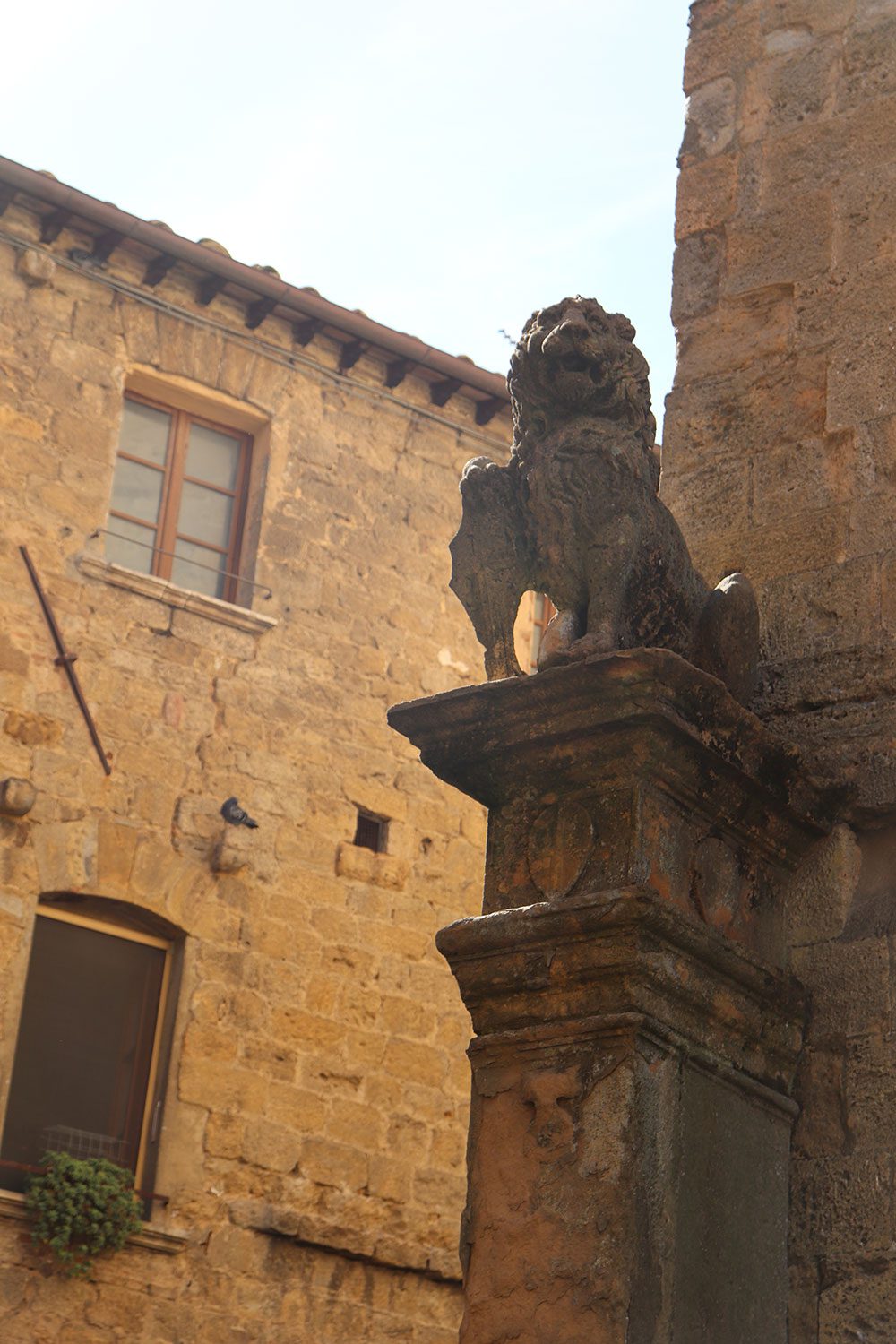 You also want to check out the main square, Piazza dei Priori. You can go into the Palazzo dei Priori, which has a small but beautiful chapel. Also be sure to look at getting a Volterra Card from the tourist office across the way. You can save some money on a lot of the local attractions. I don't believe you can buy the card online.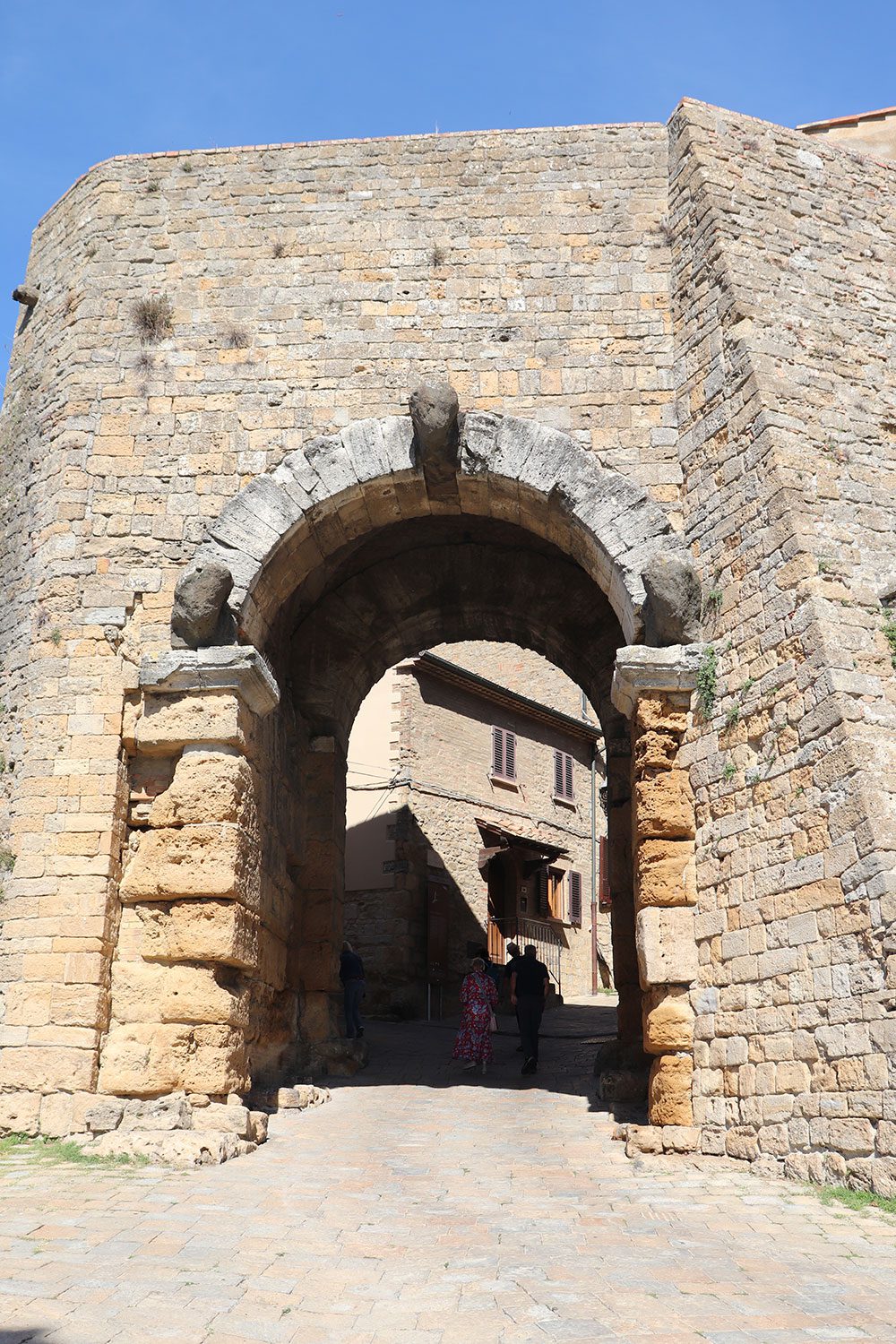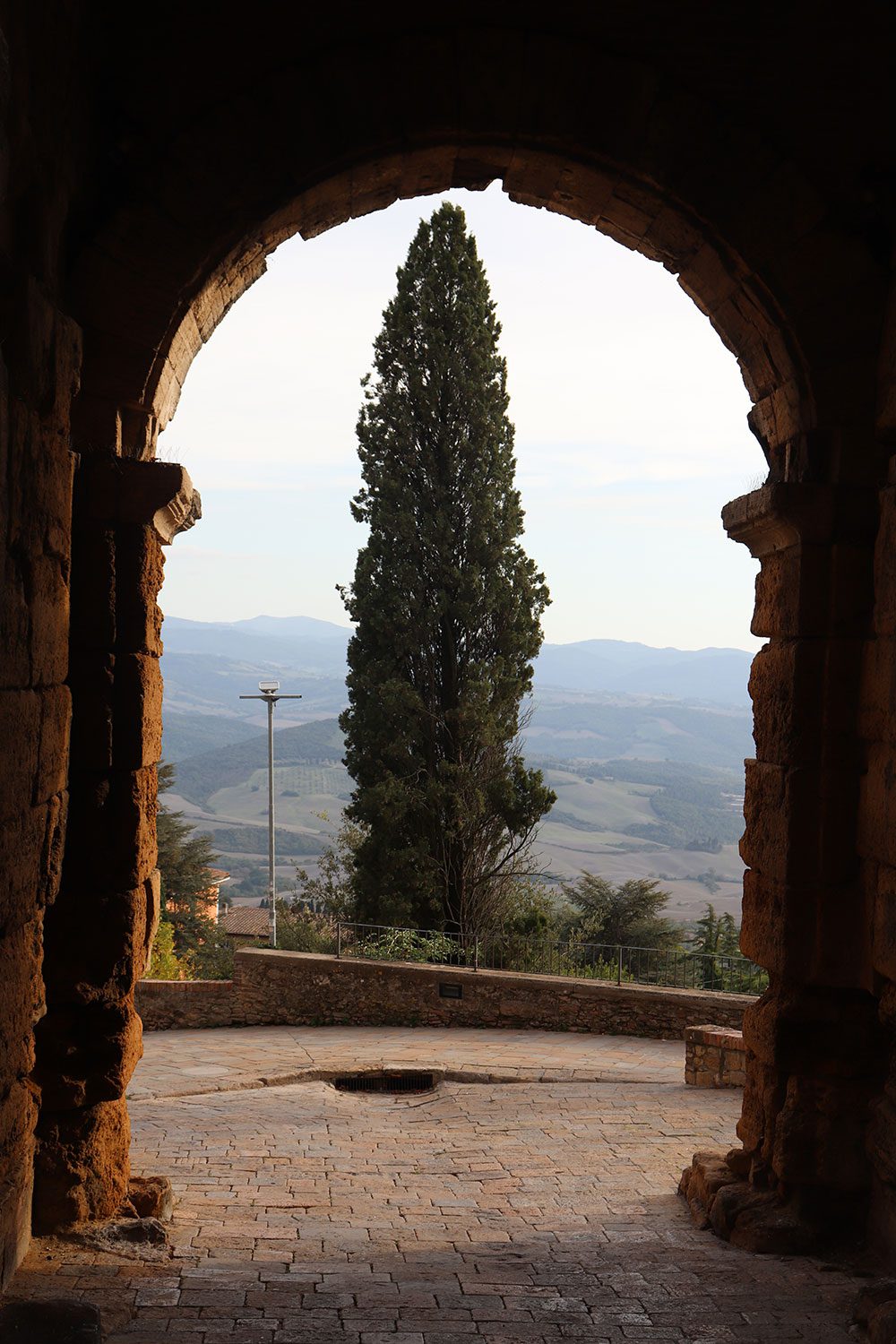 Also make time to stop by the Porta all'Arco, a city gate that actually dates all the way back to Etruscan times! It's about 2500 years old. It's of course been altered over the centuries but is still used as a city gate today. I found its age to be absolutely amazing, and it's one of the rare pieces of Etruscan architecture we have today. Not to mention a piece of architecture still in use!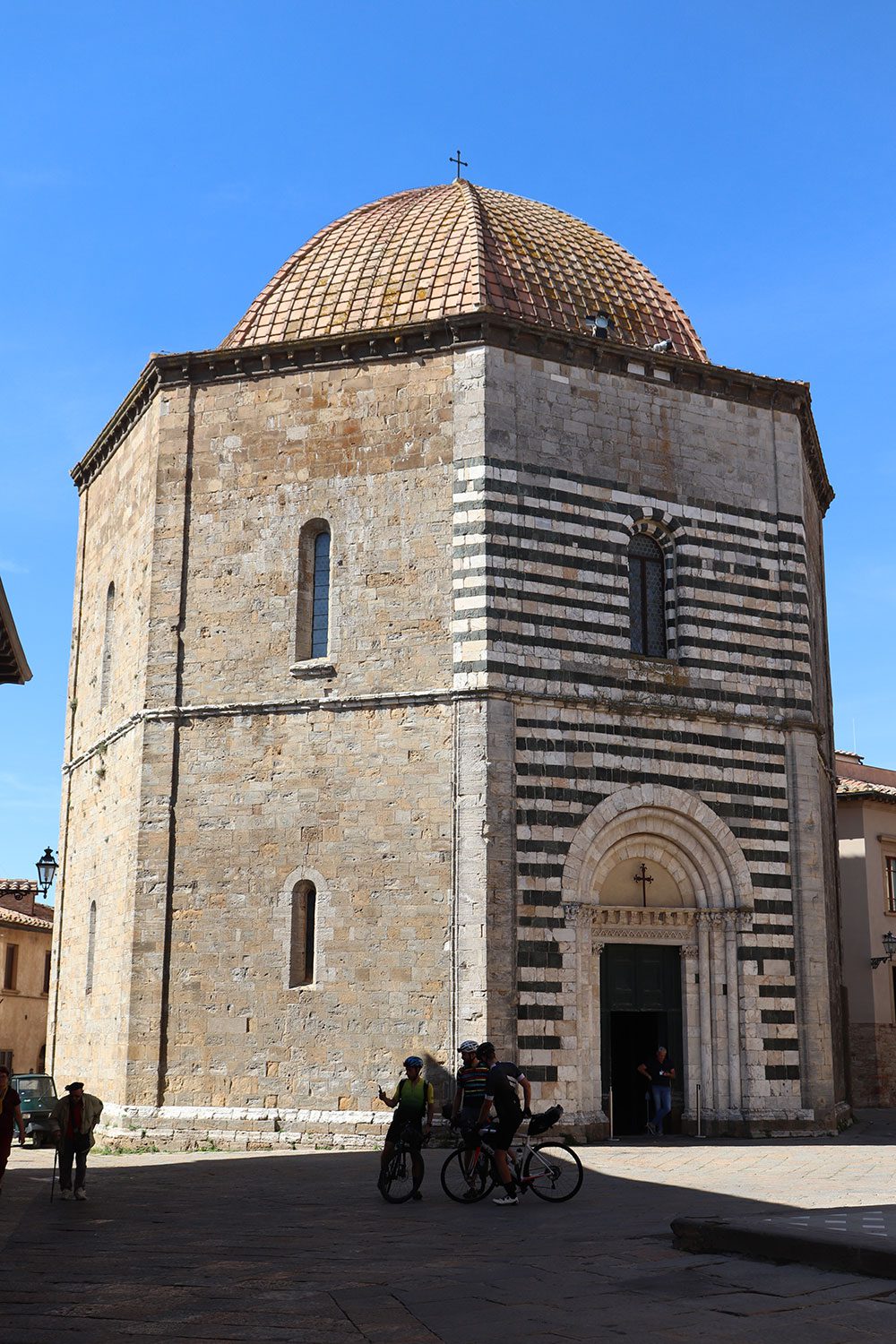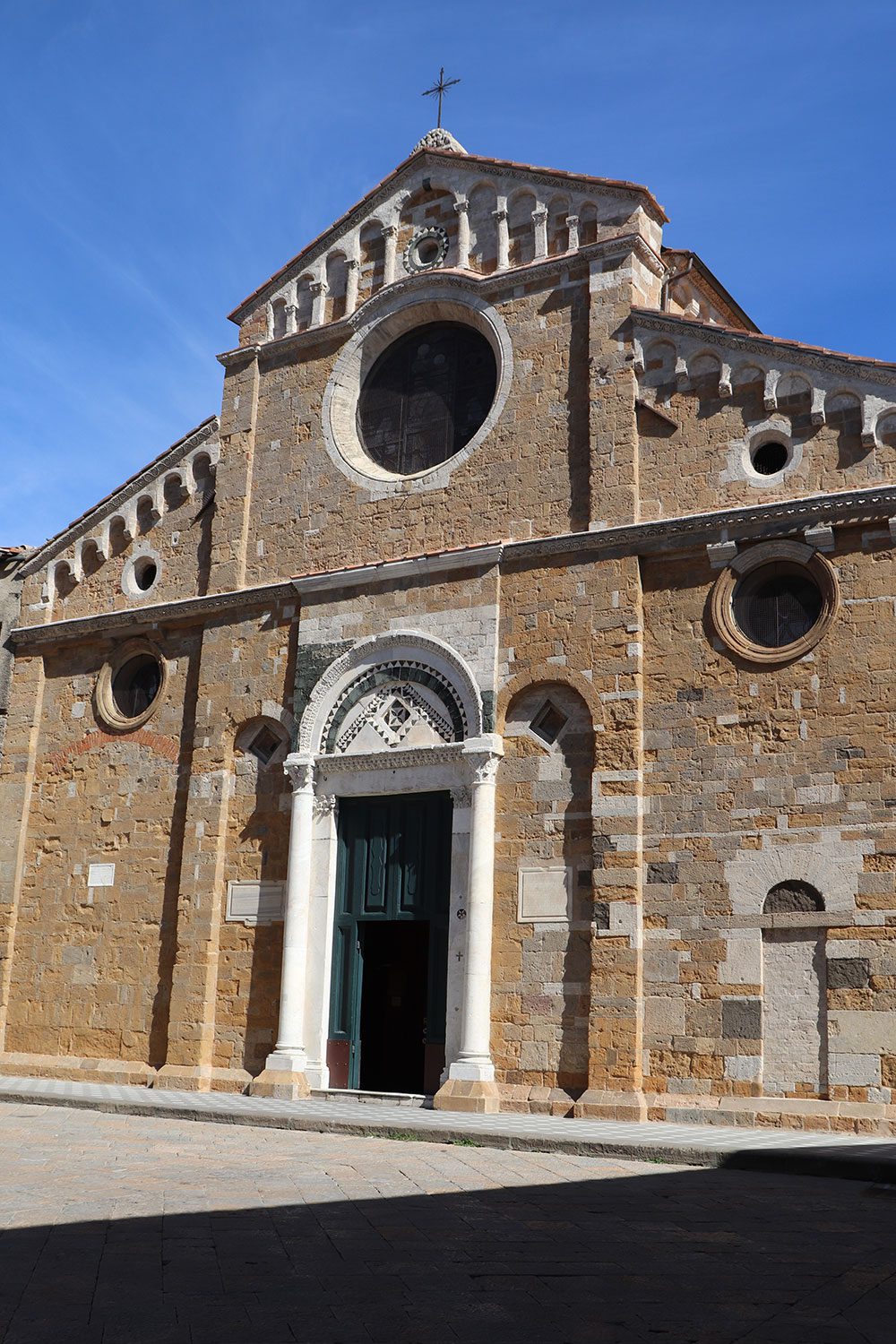 Nearby is the Volterra Duomo and Baptistery which date to the medieval era and are quite beautiful. However I didn't see them in person because they cost money and I didn't feel like paying for more churches. But if you do, then definitely add them to your list of things to see in Volterra. Also don't miss the stunning panoramic views around the area. Photos really don't do Tuscany any justice.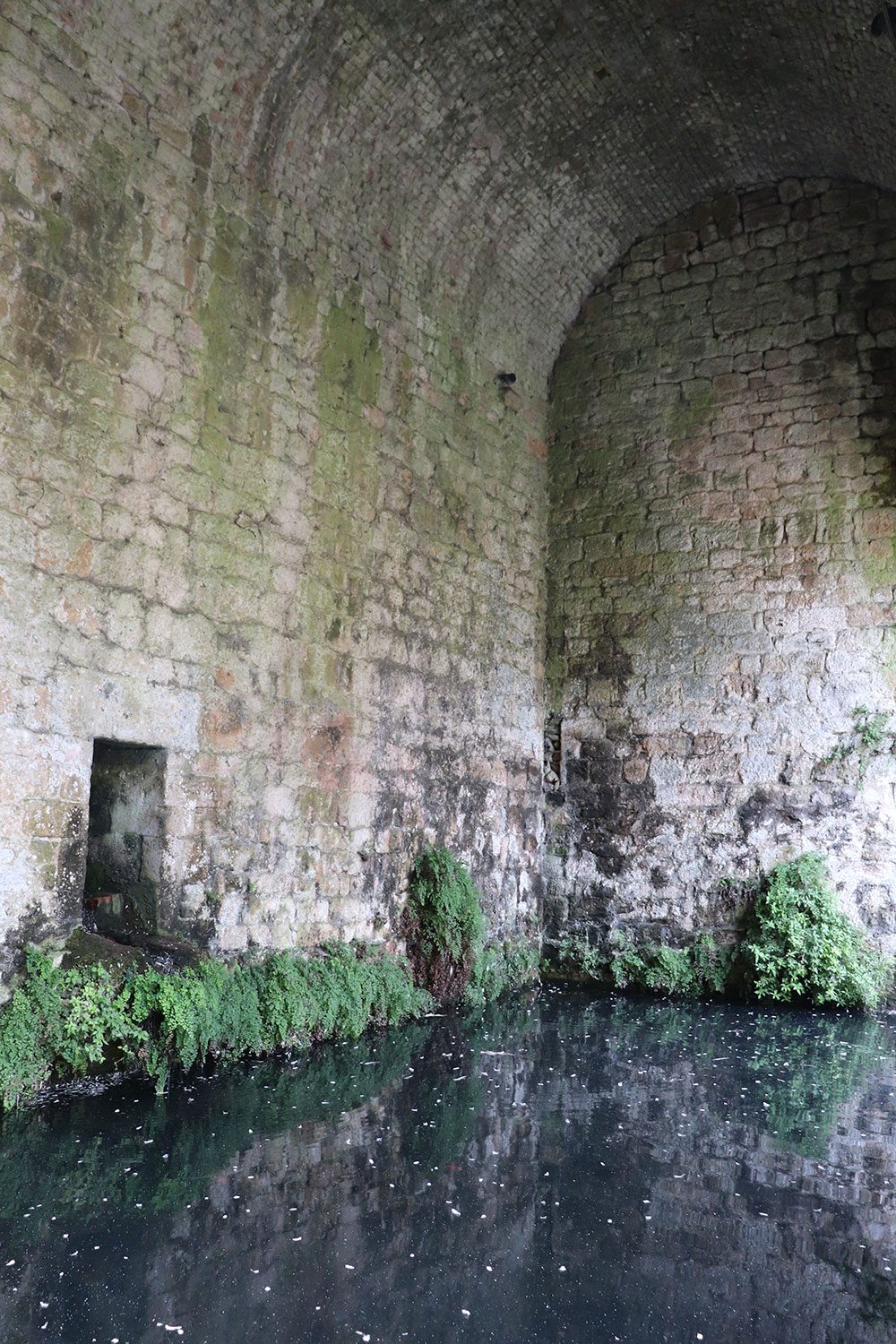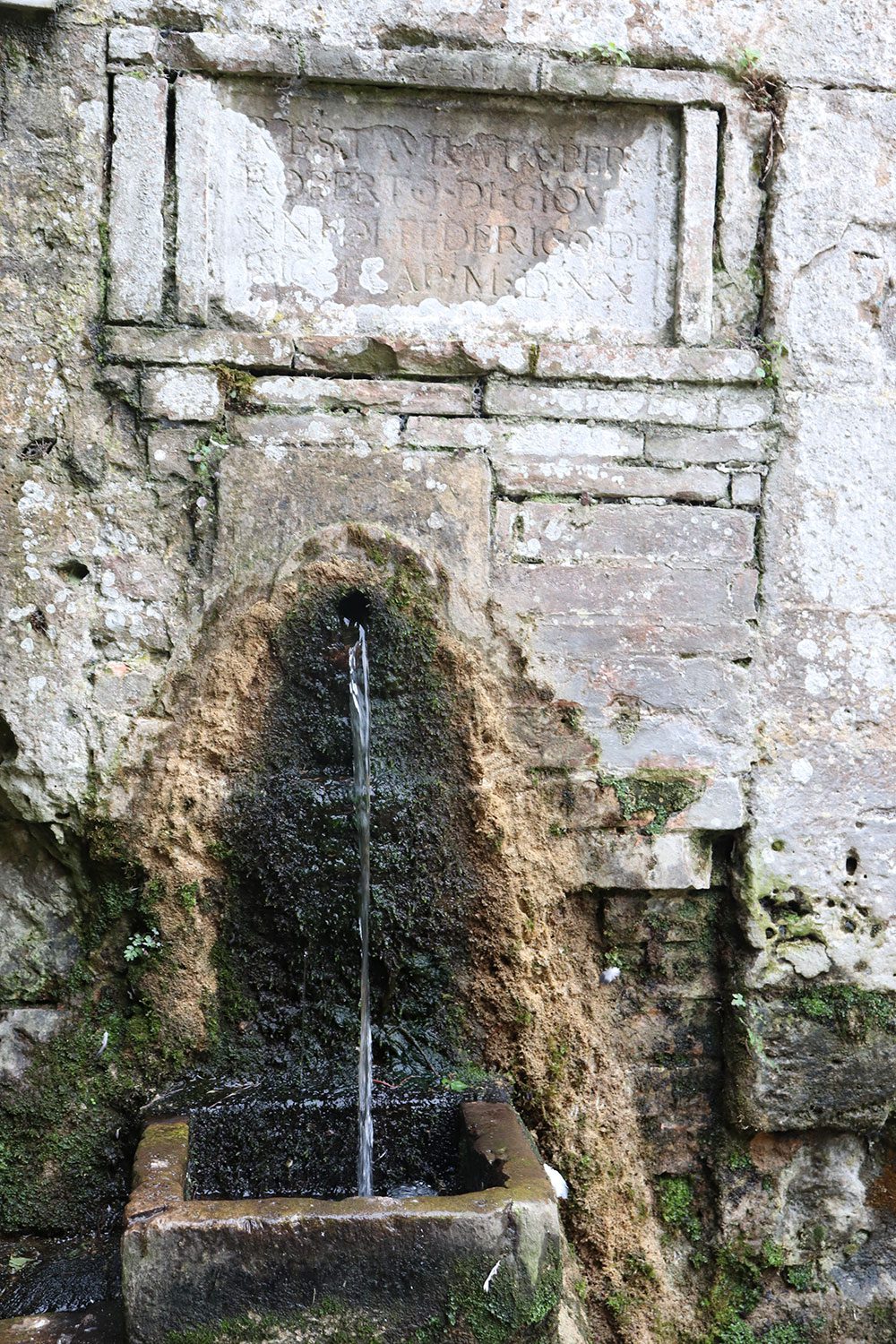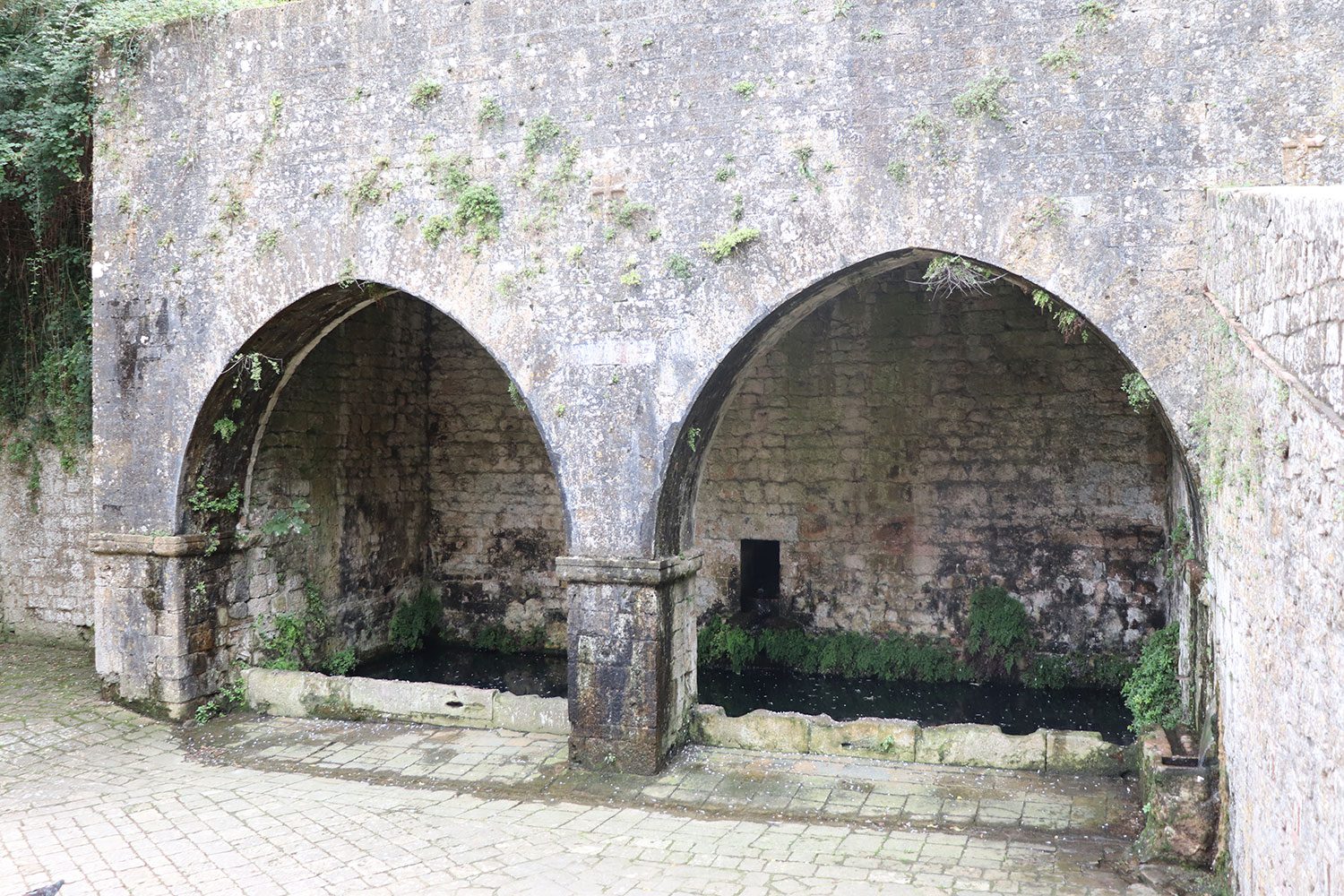 In case you can't tell from all the pigeon feathers, the water isn't drinkable.
Another part of Volterra is Docciola which has a medieval fountain and city gate. It can be accessed by going down a long path. Unfortunately it's downhill which means that you need to go back uphill, but Docciola's one of the most iconic sites of Volterra. There's not much to see other than the fountain and city gate so whether or not you decide to go down the long path is up to you.
I also recommend walking down to the Church of San Francesco and the Porta of San Francesco. They're still part of the main town so you don't have to go down and then back up a small mountain. If you go to the side of the church, you'll see the Chapel of the Cross of Day which has stunning frescoes. The church and gate themselves are a bit plain but it'll bring you to a different part of town. But Volterra's very small anyways, and you can walk down all the streets in about an hour or two.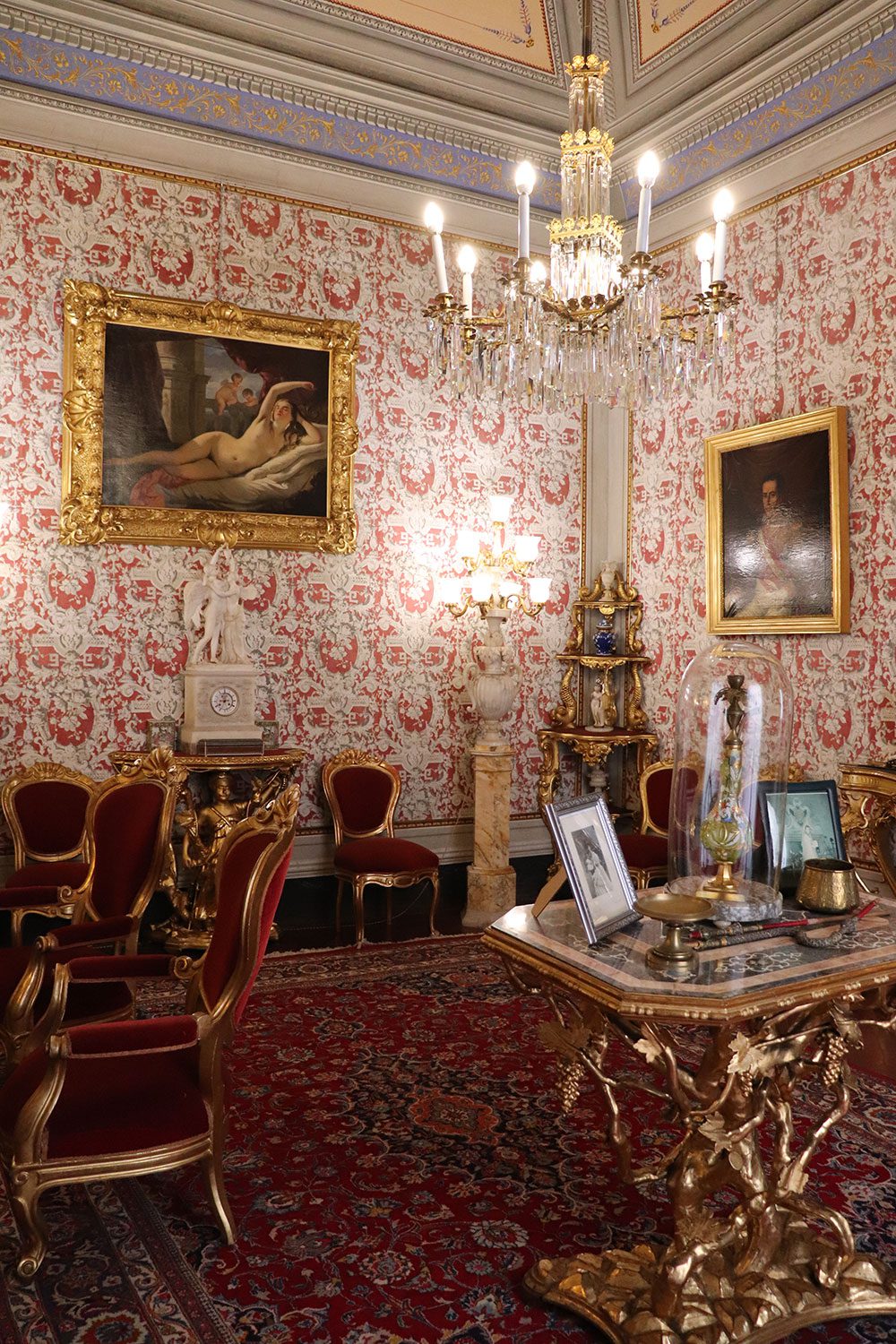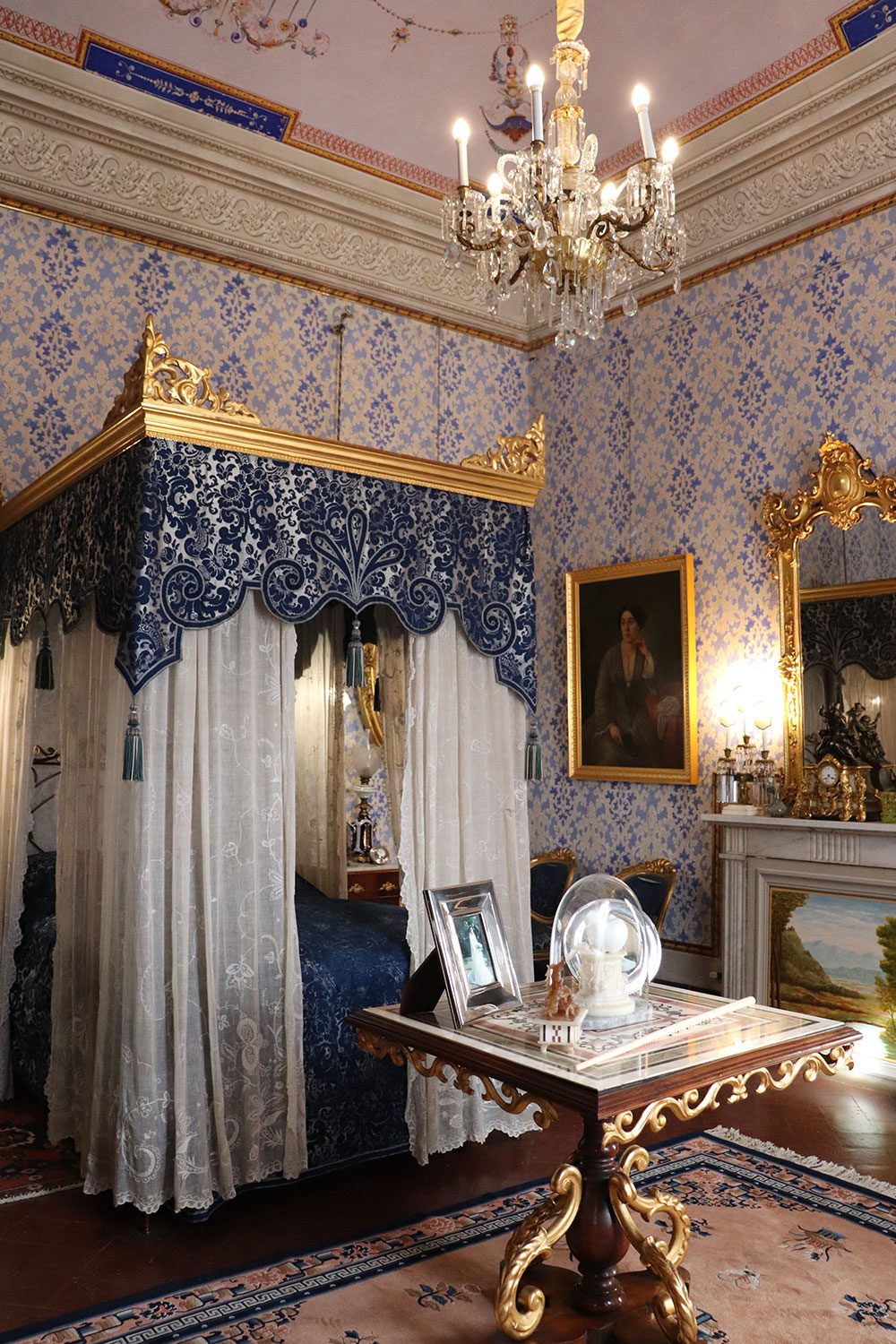 If you like art and interiors, you can also visit the Palazzo Viti. It's the 19th century home of Giuseppe Viti, who was a wealthy alabaster merchant. It's very pretty on the inside and has a collection of more modern art (as in, more modern than the Renaissance). Something to consider if you have more time in Volterra.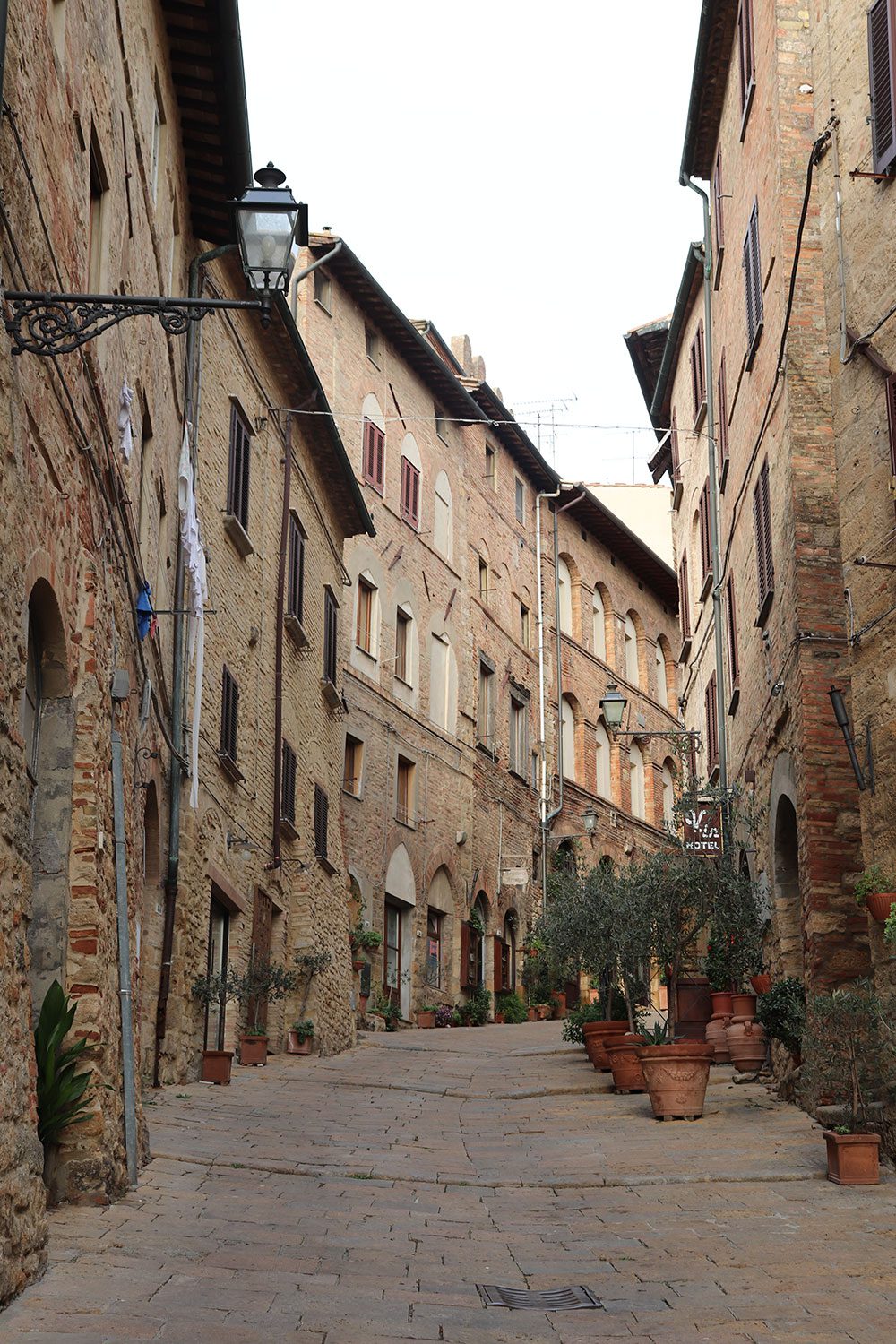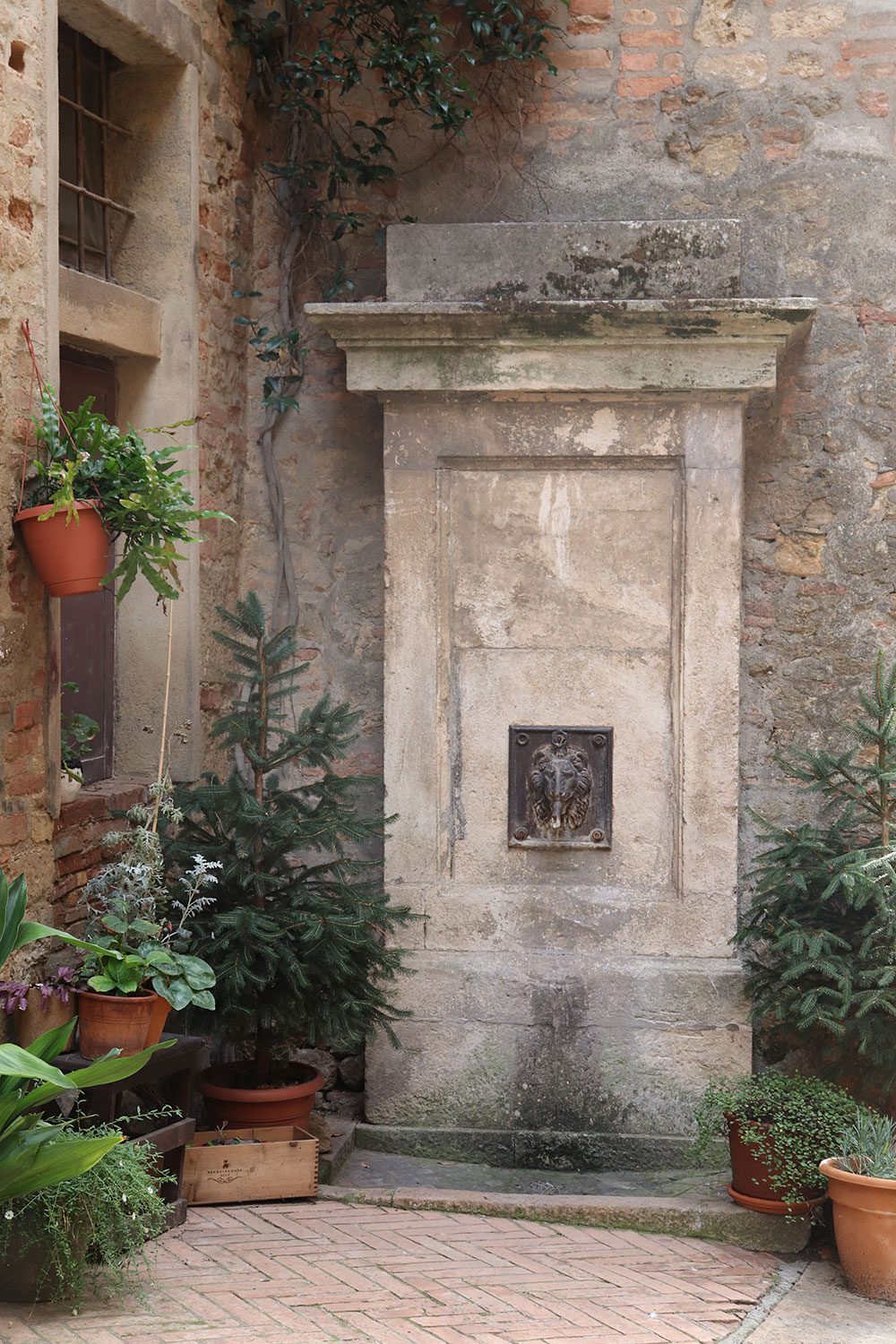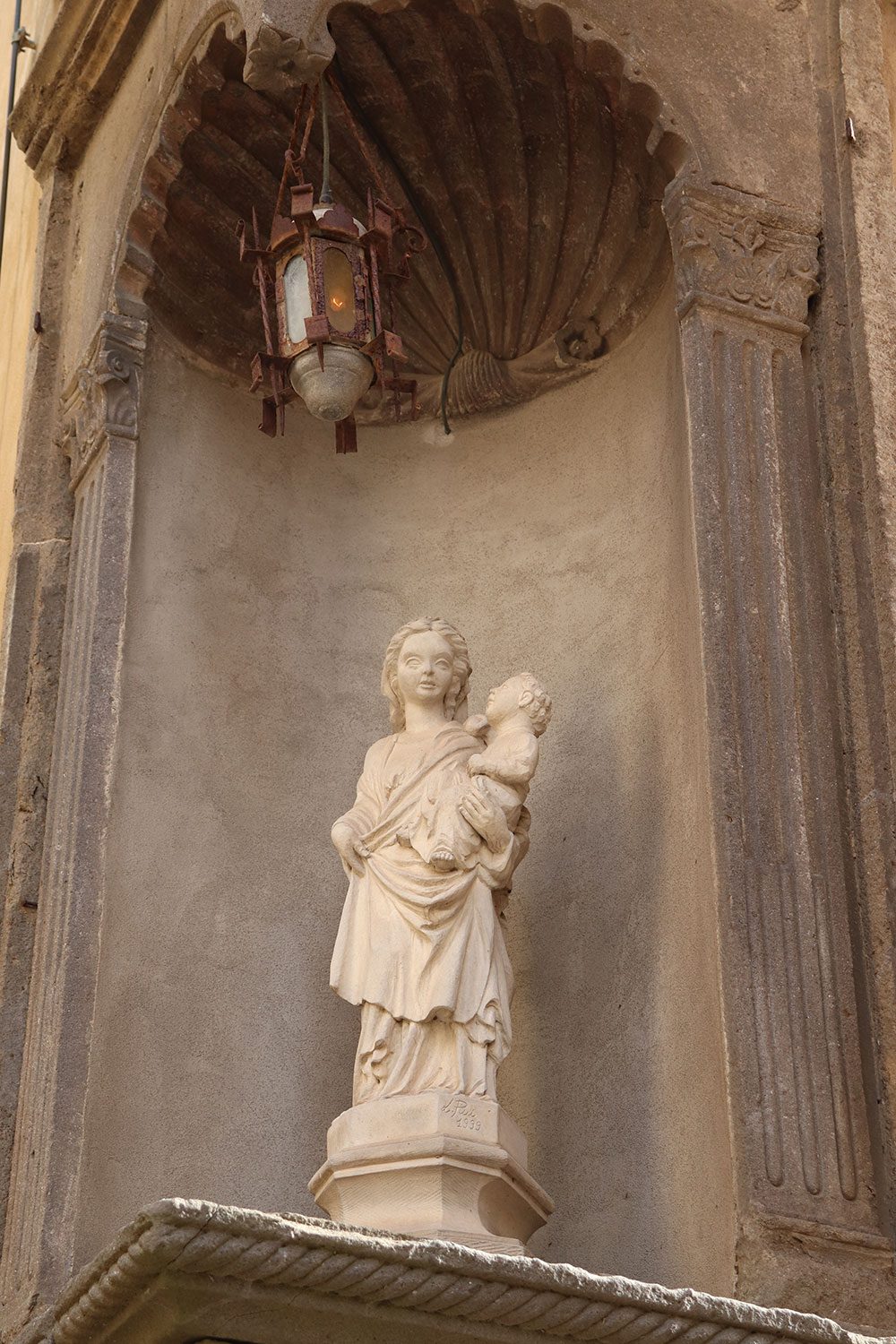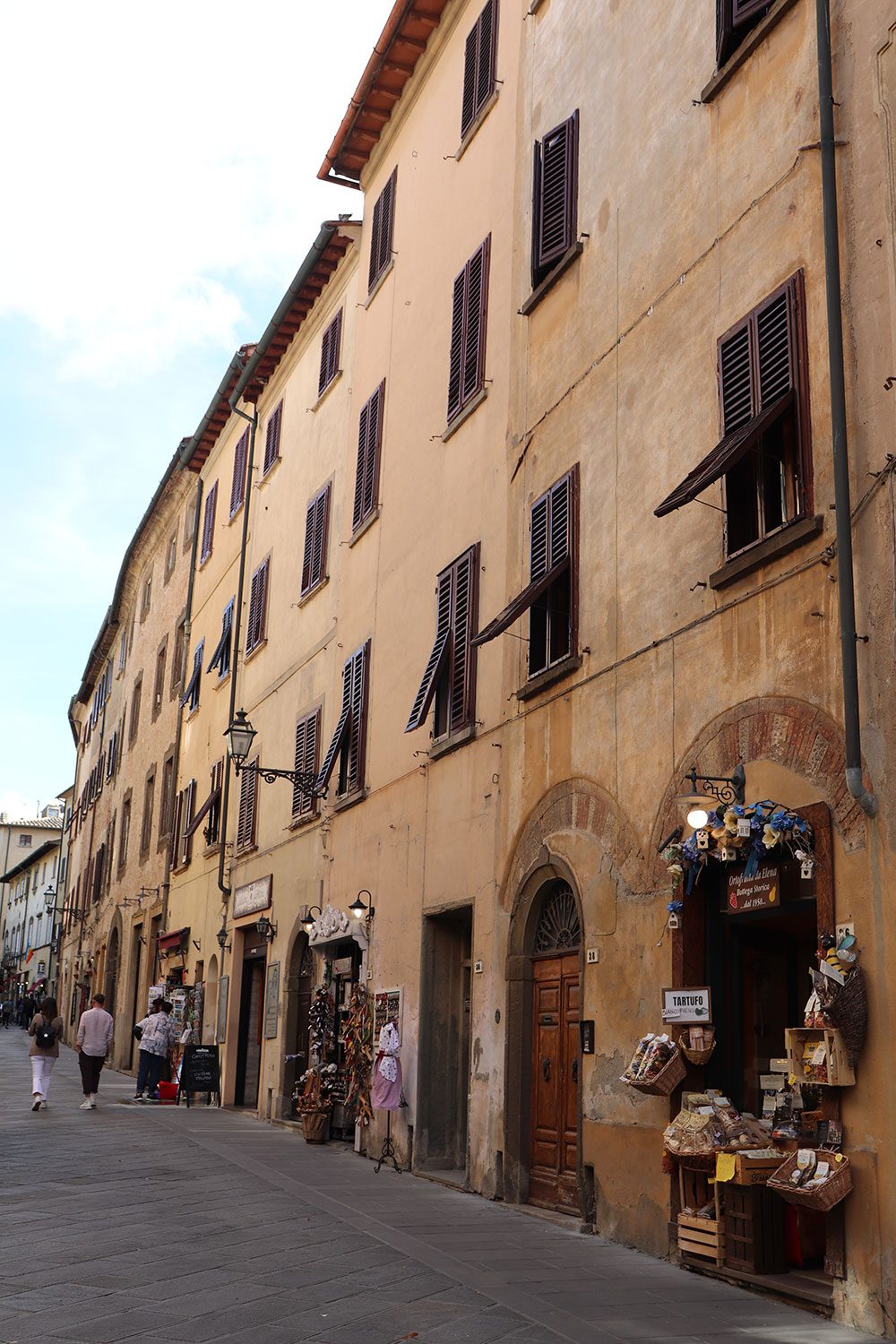 Speaking of alabaster, the town is known for its work with alabaster, dating back to the Etruscan times. They used alabaster then and 2500 years later are still using it for their art. Volterra does have an Eco-museum of Alabaster which I did not visit. You can get alabaster souvenirs all around the city.
There's also a small Civic Art Gallery which – surprise – is filled with religious art.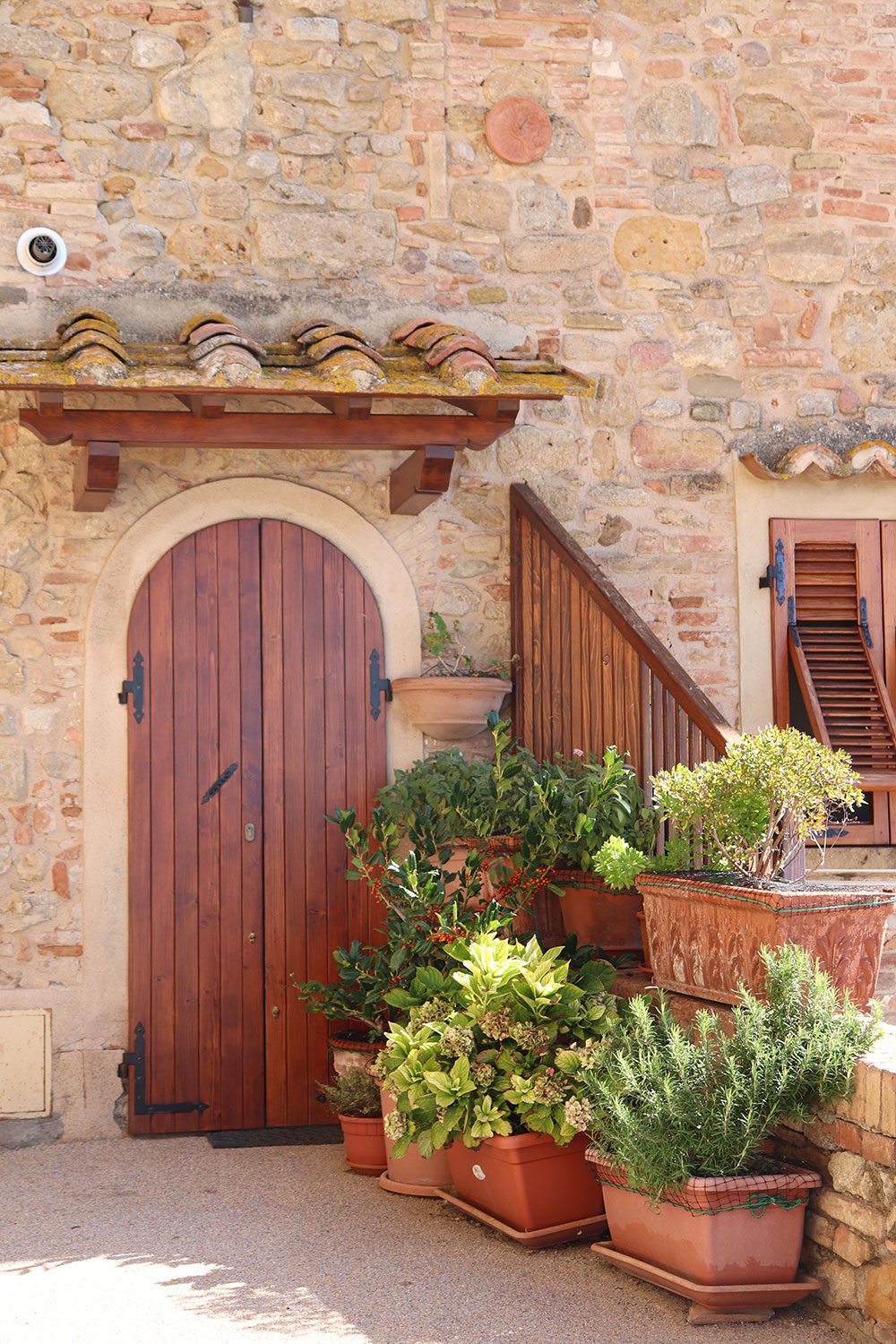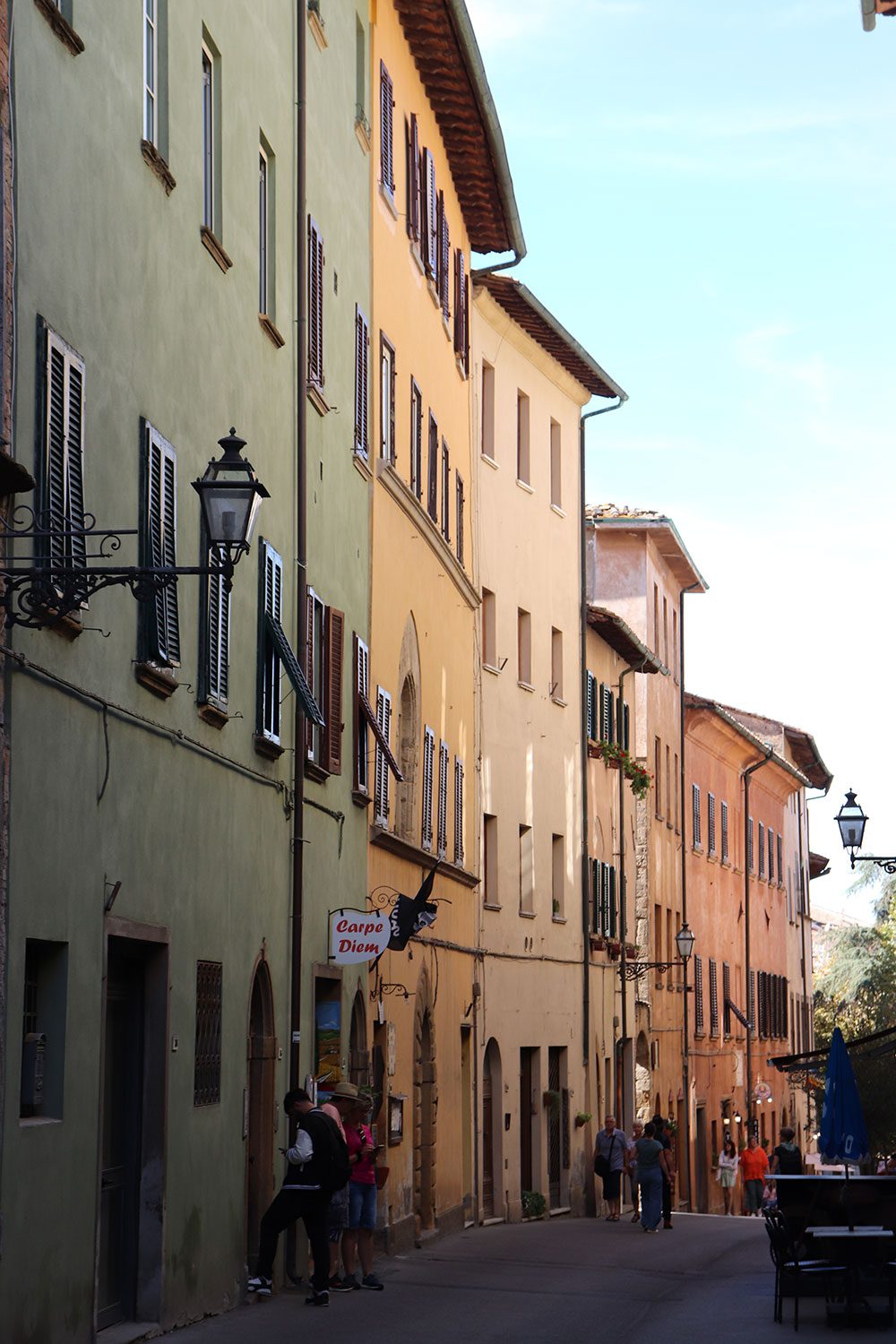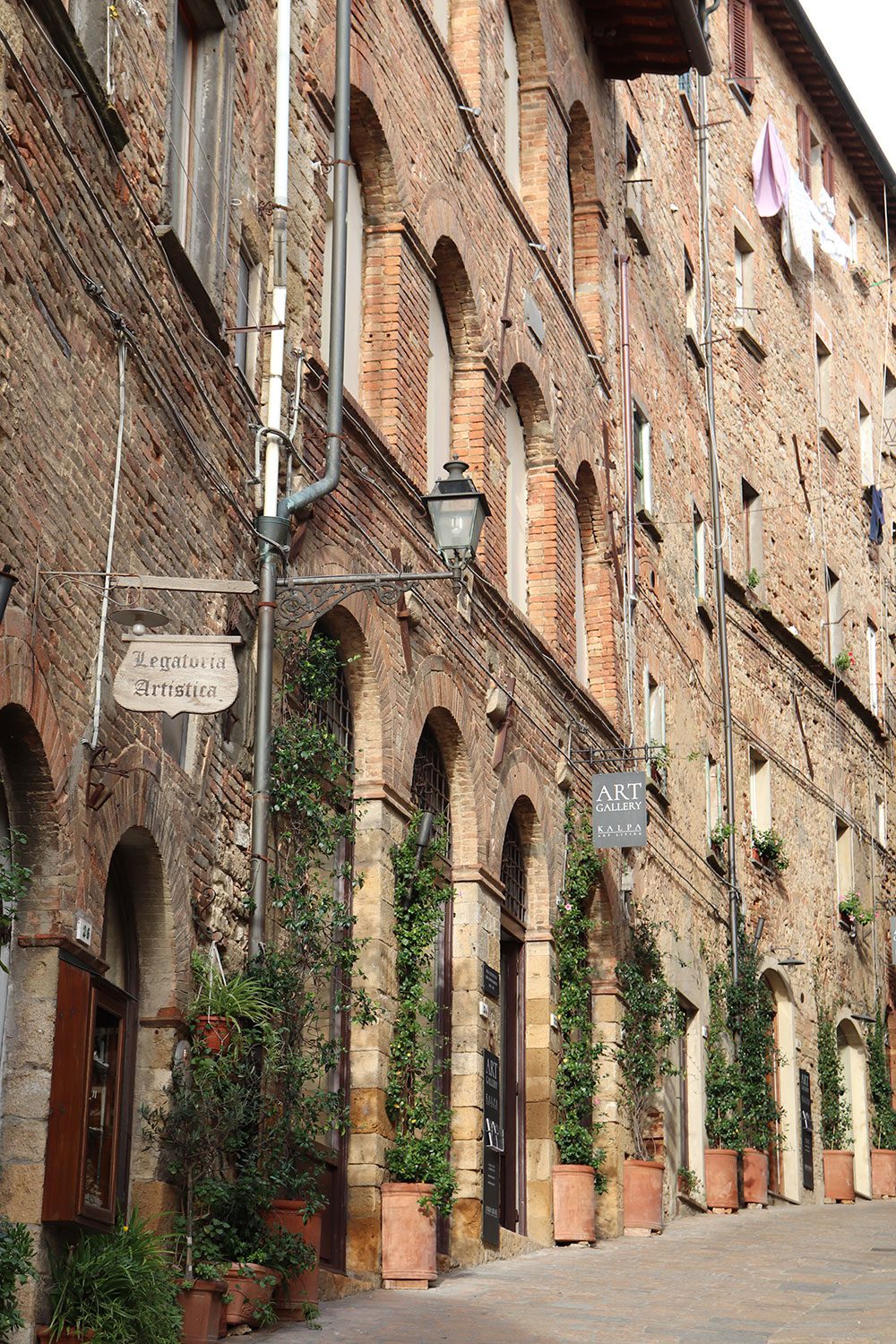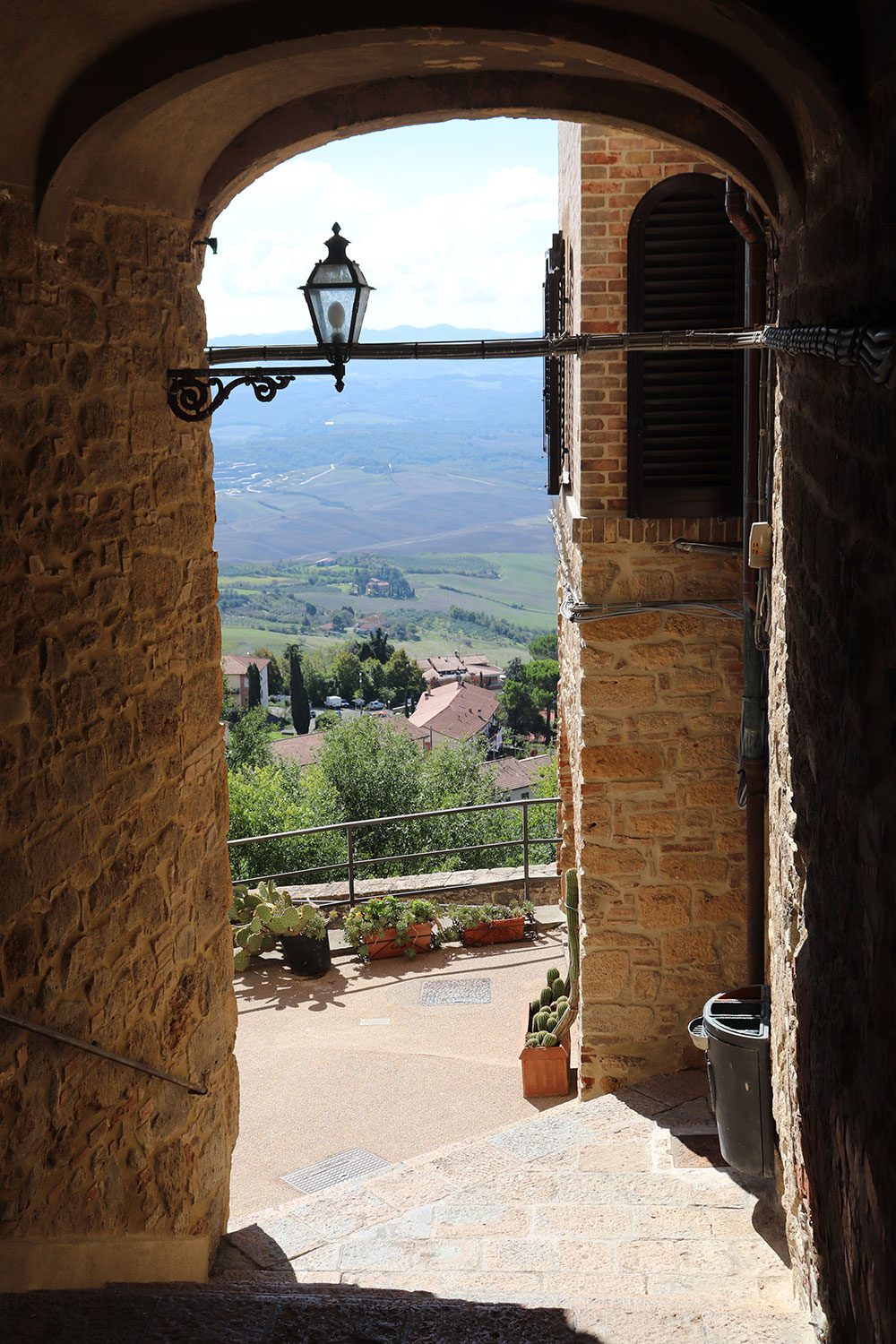 Volterra's a small place with only a handful of things to see, but I still recommend a full day. For one, it's a difficult place to get to so you can't really split your day between two places anyway. And two, you'll want to stay for the local charm and of course a nice meal or two. I spent roughly six hours in Volterra with time for lunch and it was enough to see a lot but, to my surprise, it was a little rushed. But if you're only on a quick vacation in Italy rather than doing a slow travel trip, I wouldn't recommend spending more than one day on Volterra. You could spend those two days doing two equally beautiful, more accessible places in Italy.
Getting to Volterra
Volterra isn't the easiest place to get to. Of course, if you have a car, then it should be no problem. But if you don't, you'll likely have to take a train and a bus. Busses to Volterra leave from Pontedera and Volterra Saline-Pomerance (no, the station's not in Volterra itself). The issue is busses leave only a few times a day. Trains and busses and tend to run late in Italy. So if you plan to get to, say, Pontedera at 10:20 for a 10:30 bus to Volterra, you might actually end up missing the bus. And if you miss the bus, the next one might not come for hours. So definitely research time tables to see if you can make Volterra work. I also recommend having a back-up plan if you do miss your bus. (San Gimignano? Pisa, maybe?)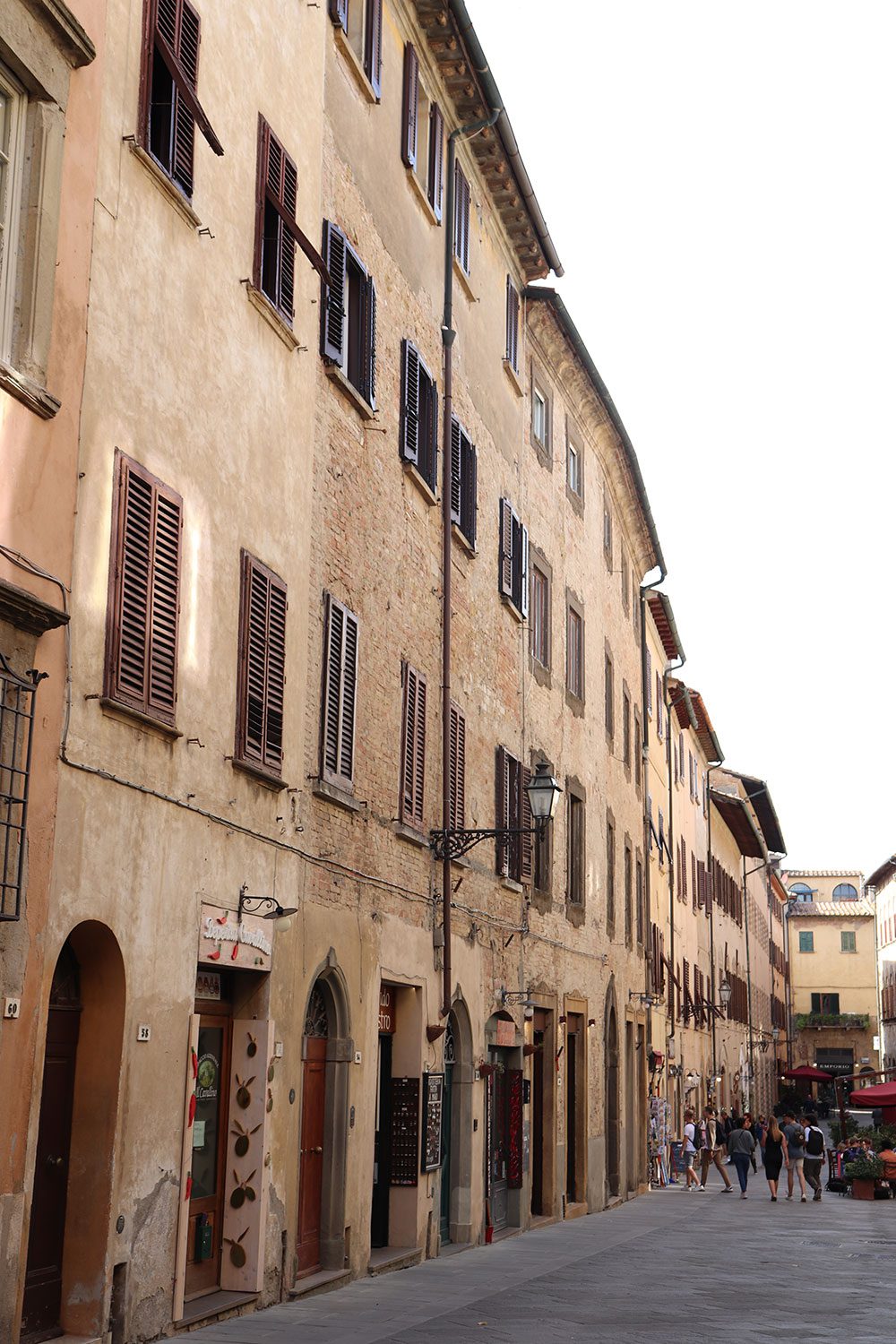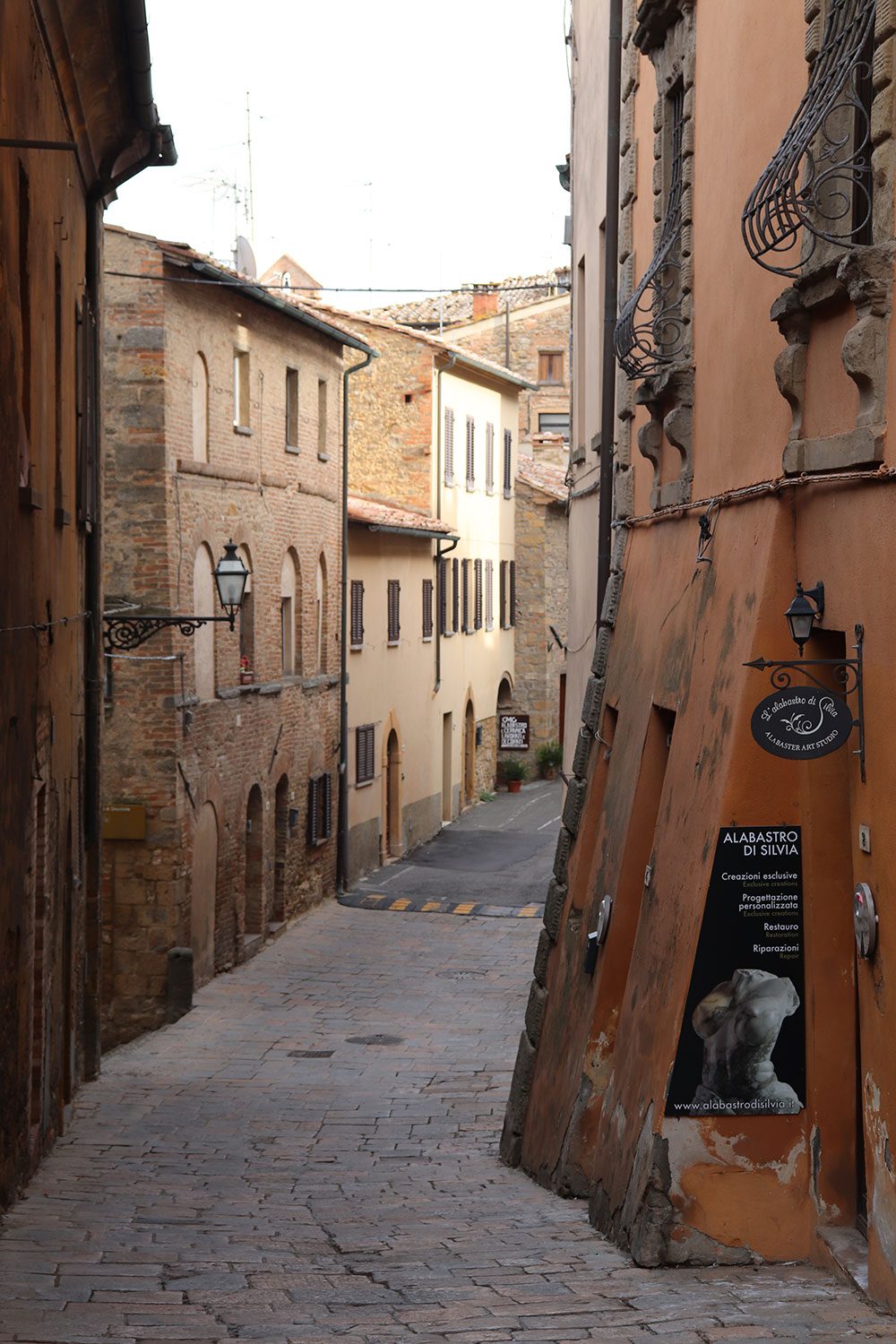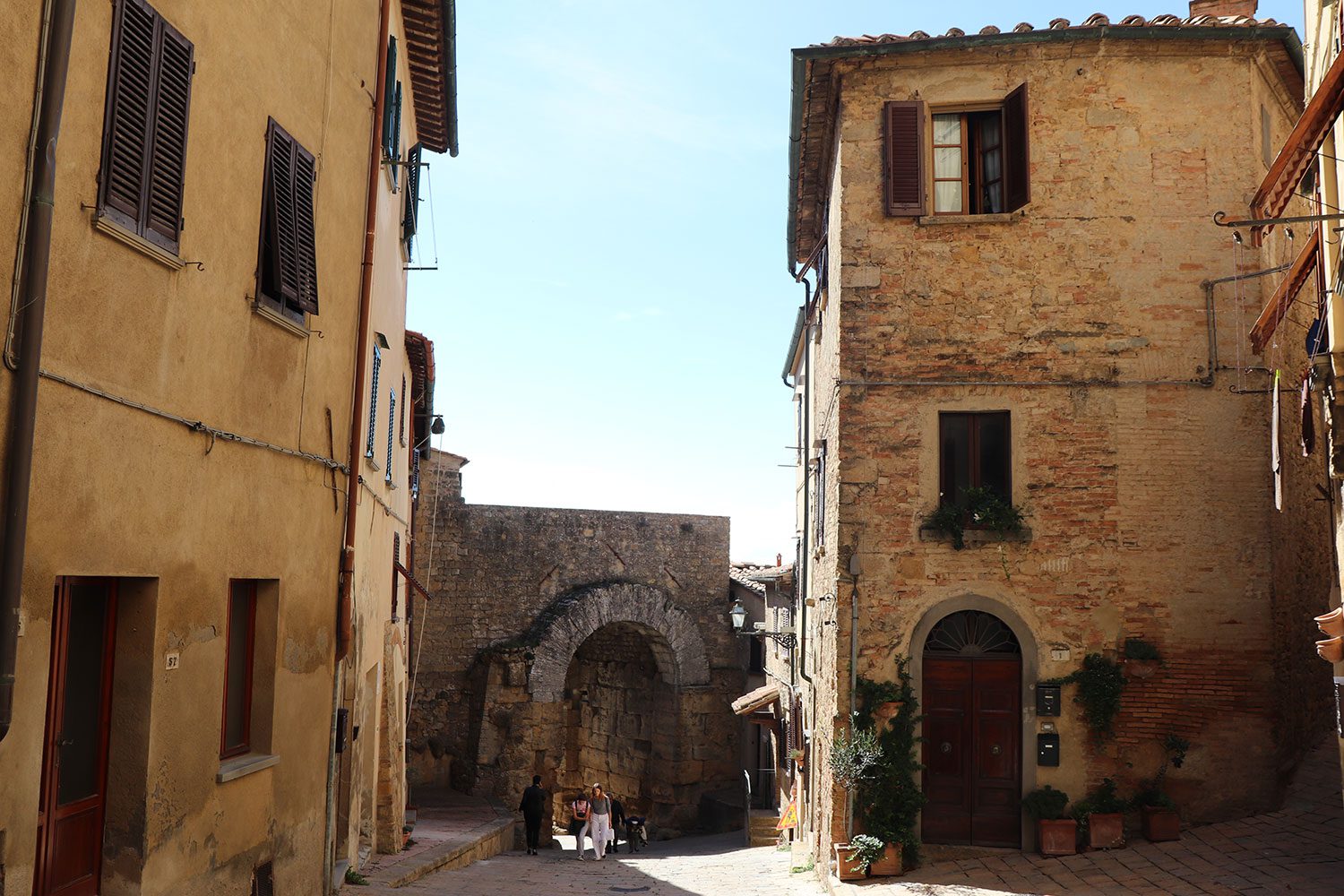 But I hope you can make it to this beautiful hilltop town because it is absolutely worth the visit.
Please note that this post may contain affiliate links. These are at no additional cost to you but I receive a commission if you make a purchase through the link, and the commission helps me run my blog. Thanks for your support!
Tags:
europe
,
italy
,
volterra
Sharing is Caring
Want to support me?
Buy me a Coffee
1 Comment on "Volterra, Italy: a Town from Etruscan Times – Things to Do & Travel Guide"