A Former Local's Travel Guide to Paris, France (Things to do & more)
Originally published on Friday, May 12, 2023
I was lucky enough to study abroad in Paris, the city of love and light. Over several months, I got to explore the city and acquainted myself with it on a more intimate basis. I got to visit every section, visit a lot of museums, and eventually this place dug a hole in my heart. I've returned quite a few times since my term there. So I'd like to share with you my recommendations for Paris, from the obvious to the more obscure.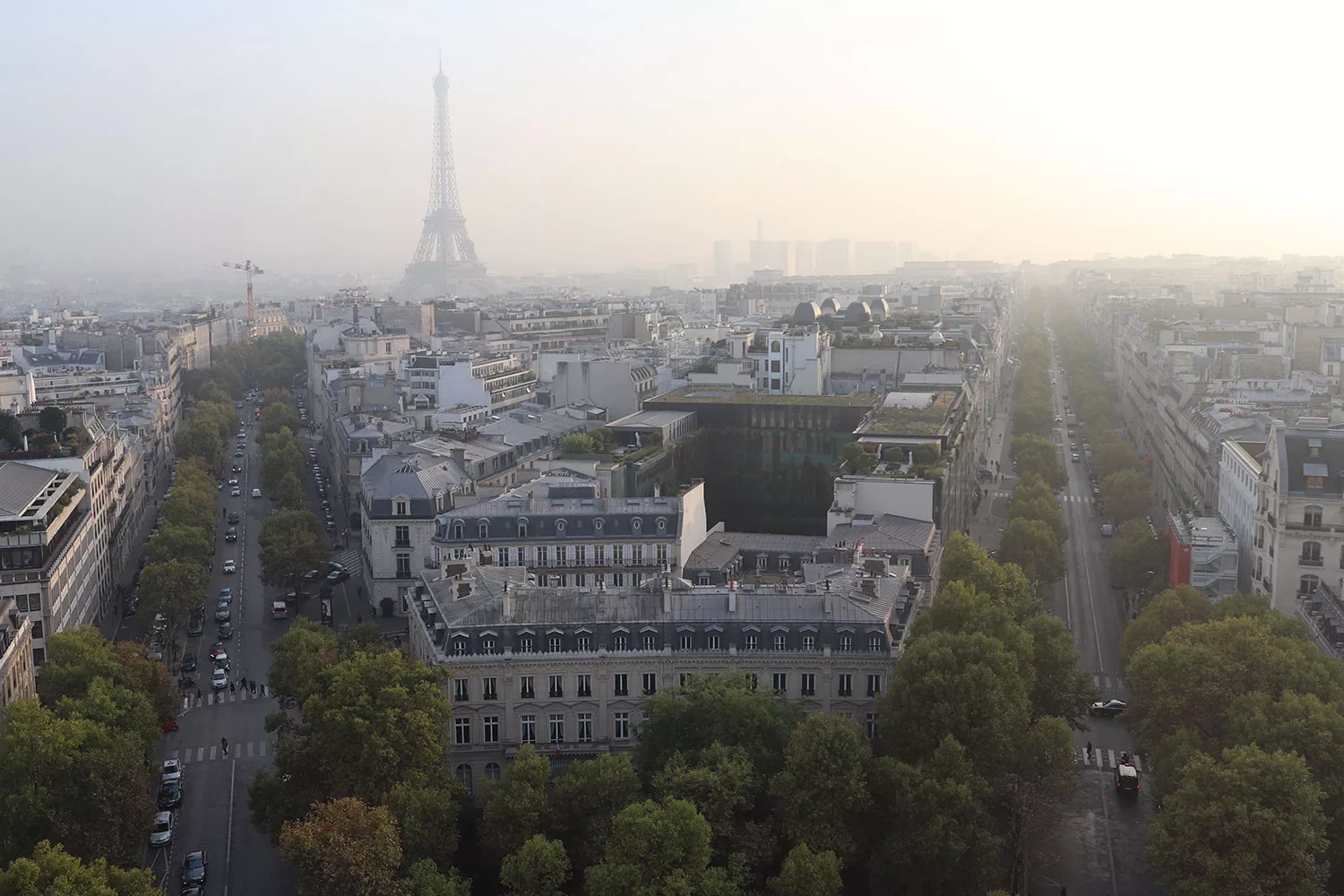 The Essential Sights of Paris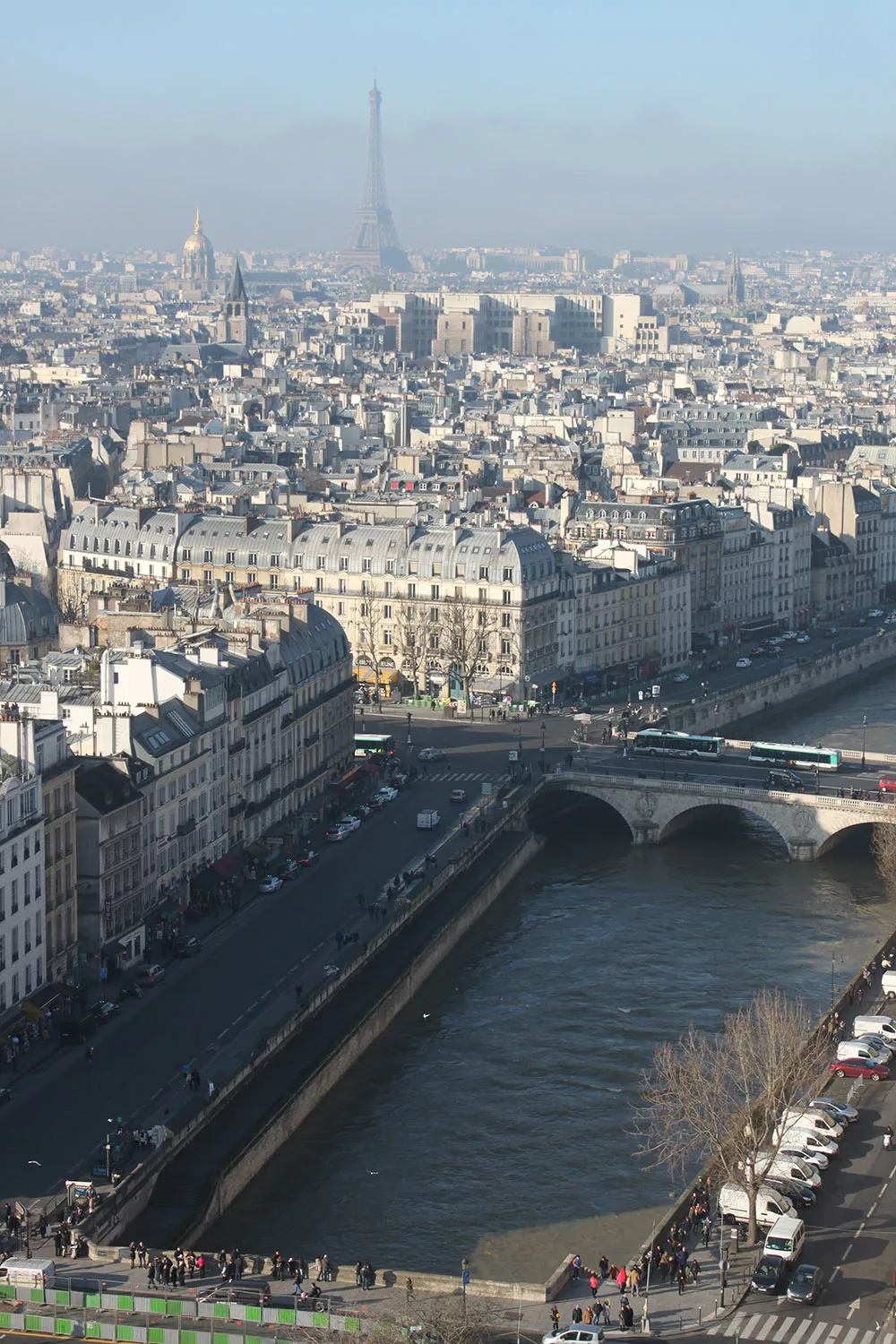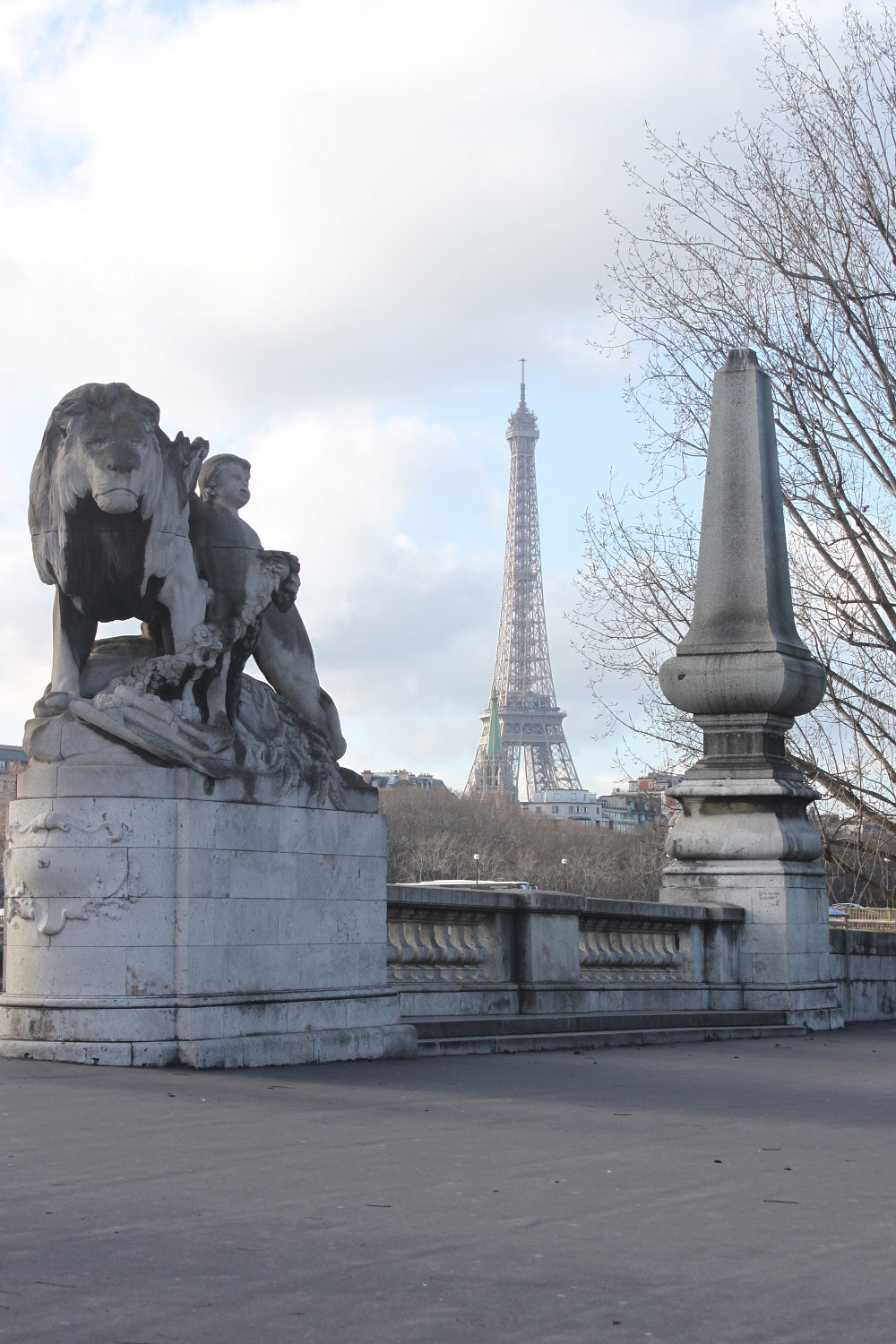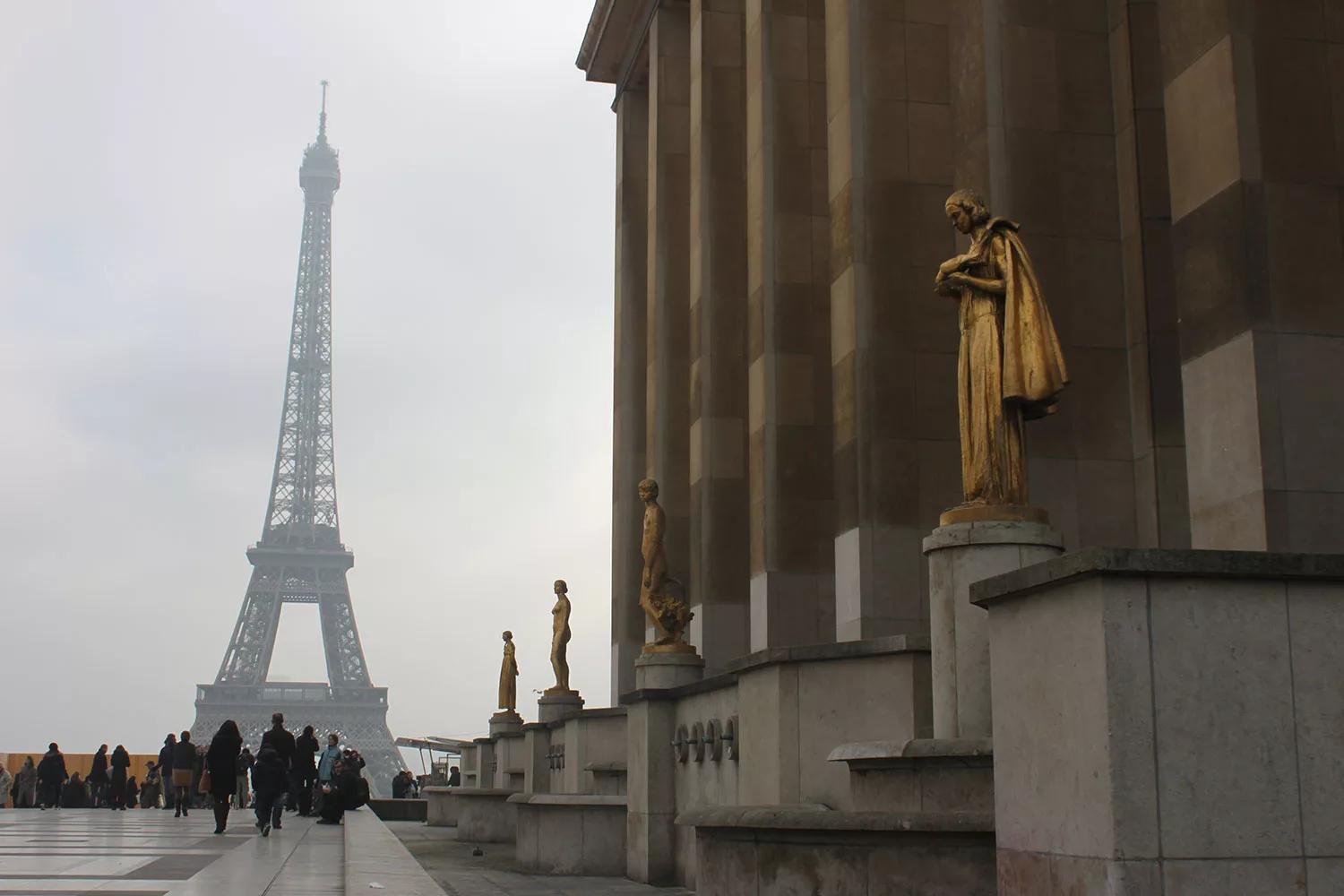 Of course you can't go to Paris and miss out on the main sights. You should at least stop by the Eiffel Tower at the Champ de Mars to see what all the hullabaloo is about, and maybe while you're there, stand at the famous Place du Trocadero.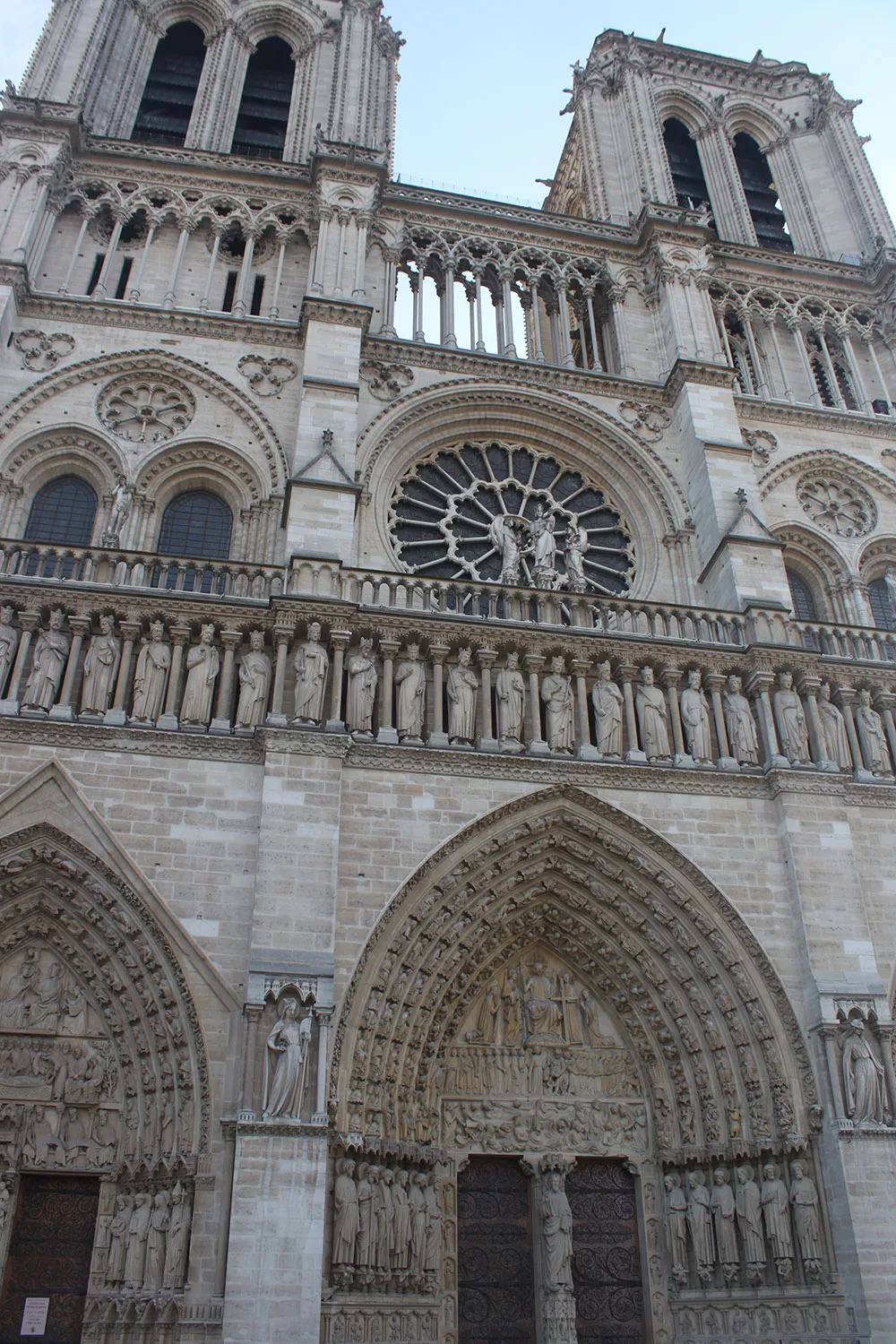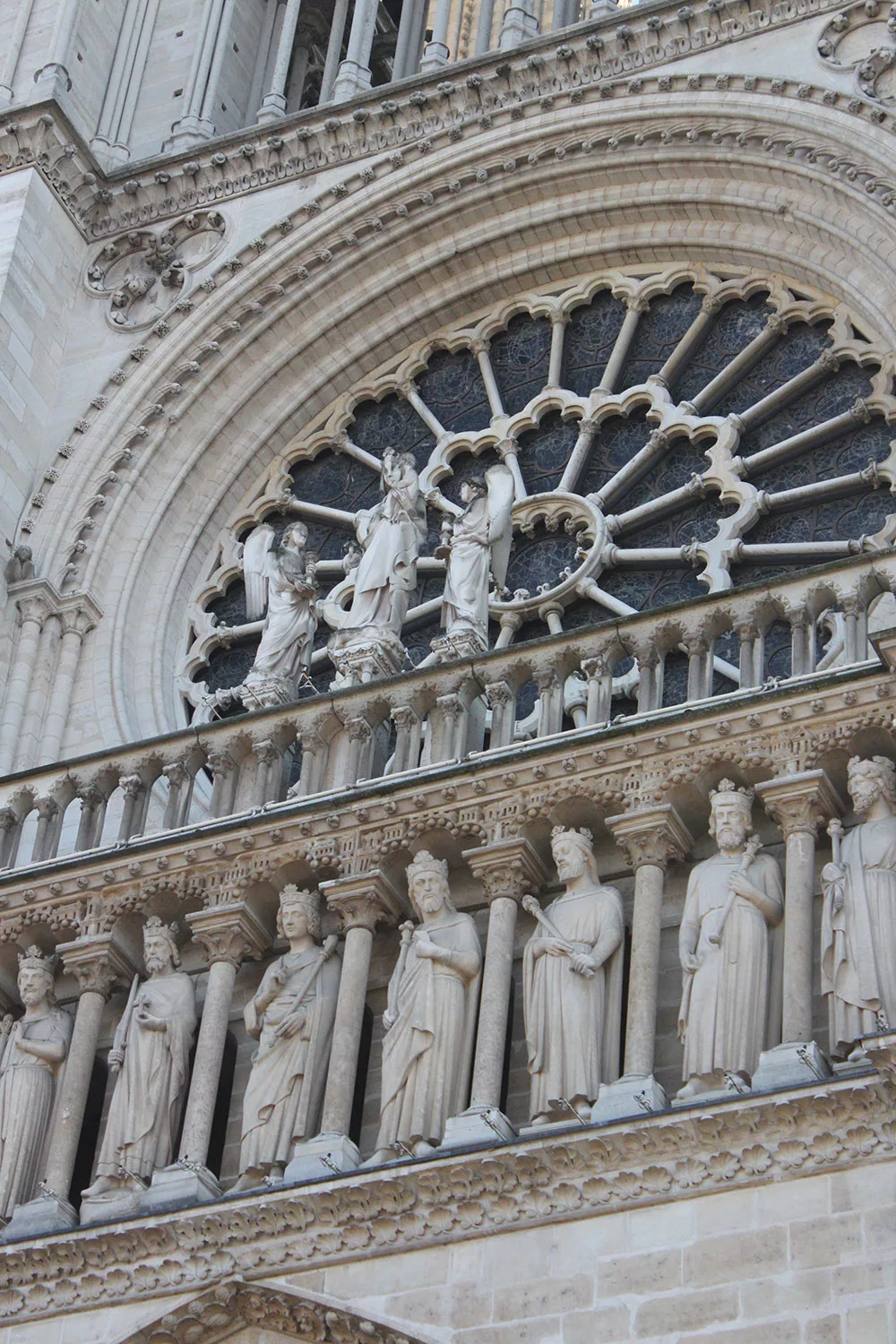 My personal favourite touristy place is Notre-Dame Cathedral, which will hopefully be reopening soon. It's an absolutely beautiful and tranquil place that has seen so much over the millennium it's been standing in the city. This part of the city is actually the oldest part. The Romans put their foundations here and the city continued on this island and expanded during the middle ages. So really, it's the heart of Paris in more than one sense.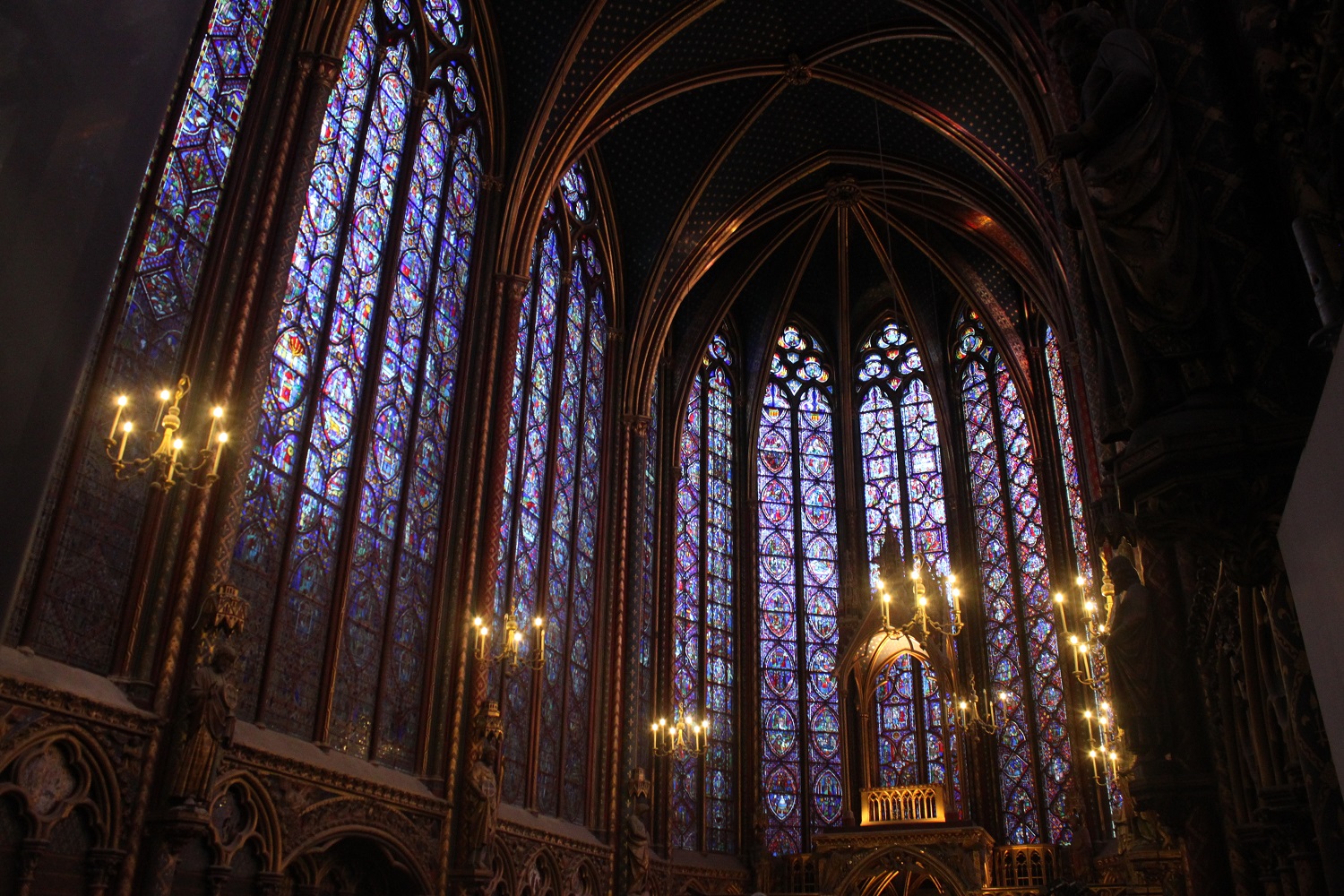 Nearby is another beautiful gem called Sainte-Chapelle, which is quite popular but still many people haven't heard of it. It's a chapel built in 1248 for King Louis IX's relic collection, including the alleged Crown of Thorns. Complete with painted decoration and absolutely stunning stained glass, this place is absolutely not to be missed. Keep in mind that the lines are usually very long, so expect to wait about an hour. They do have online tickets available but I think even those require a long wait at the entry.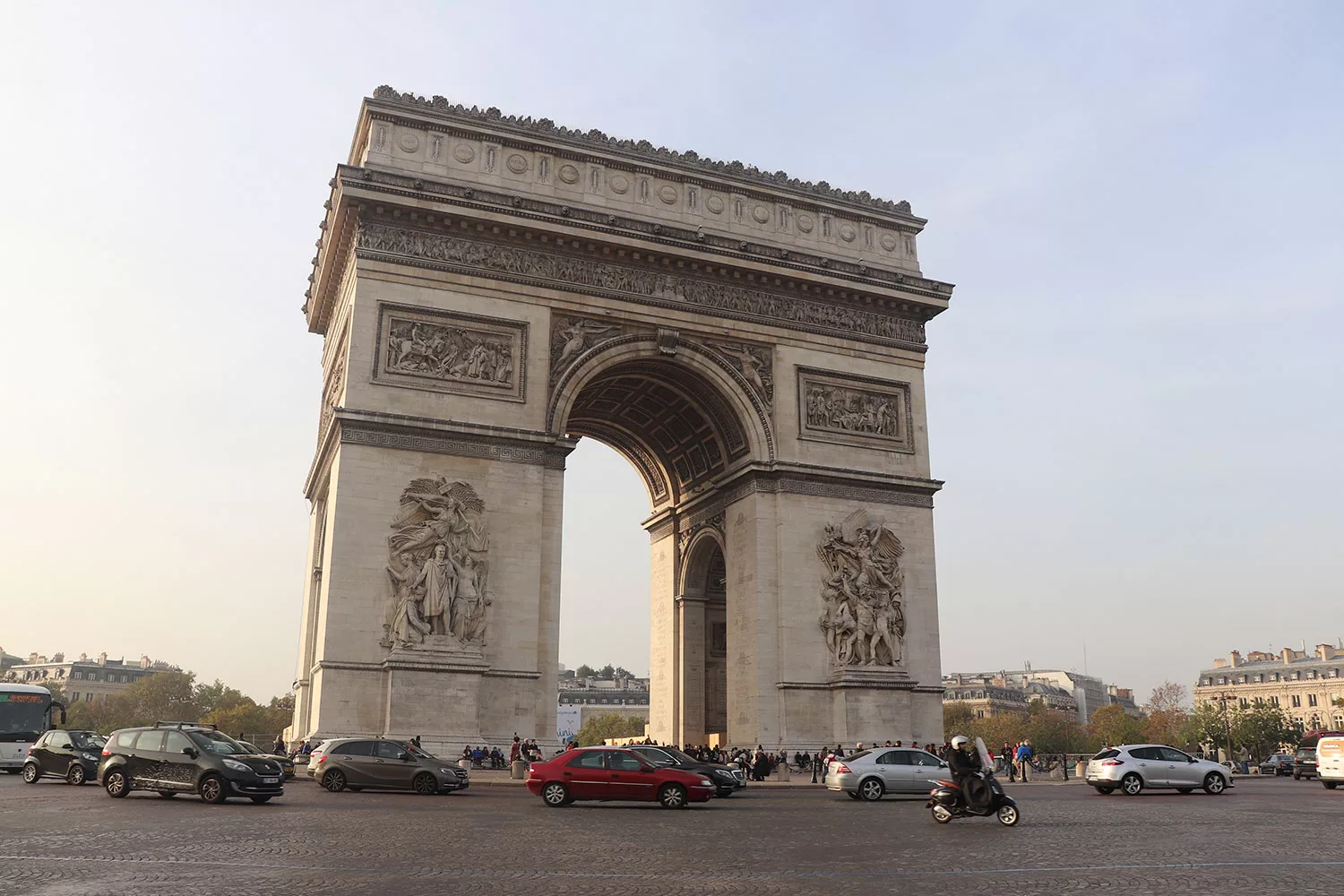 Another icon of Paris I like is the Arc de Triomphe which dates to 1836. The nice thing about it is that if you go to the top (unfortunately you'll have to take the stairs), you get beautiful views of the entire city – including the Eiffel Tower. I personally think it makes for better pictures since it's lower to the ground, so you're not just looking straight down at ant-sized rooftops. (As a side note, you can also go to Montparnasse Tower to get sweeping views of Paris, and they have an elevator.)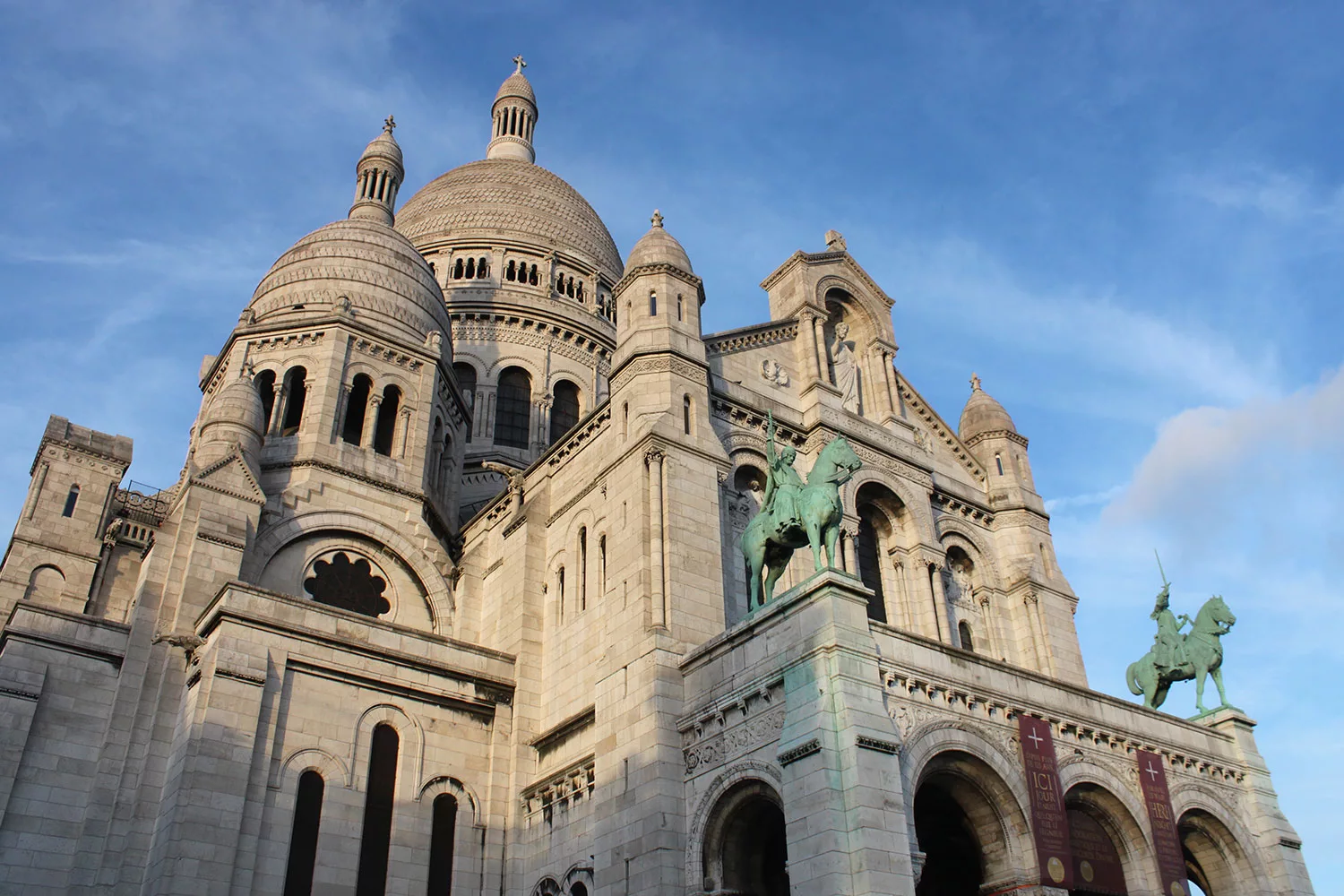 There are quite a few more architectural staples to see. Sacre-Coeur Basilica, completed in 1875, is another iconic site and one of the most unique-looking basilicas there are – though it is quite beautiful and is in a lovely part of Paris called Montmartre. Then there is also the Opera Garnier which is an architectural masterpiece completed in 1875. It's absolutely gorgeous inside so get tickets, whether it's just for a visit or to see one of the many shows they put on as a working theatre.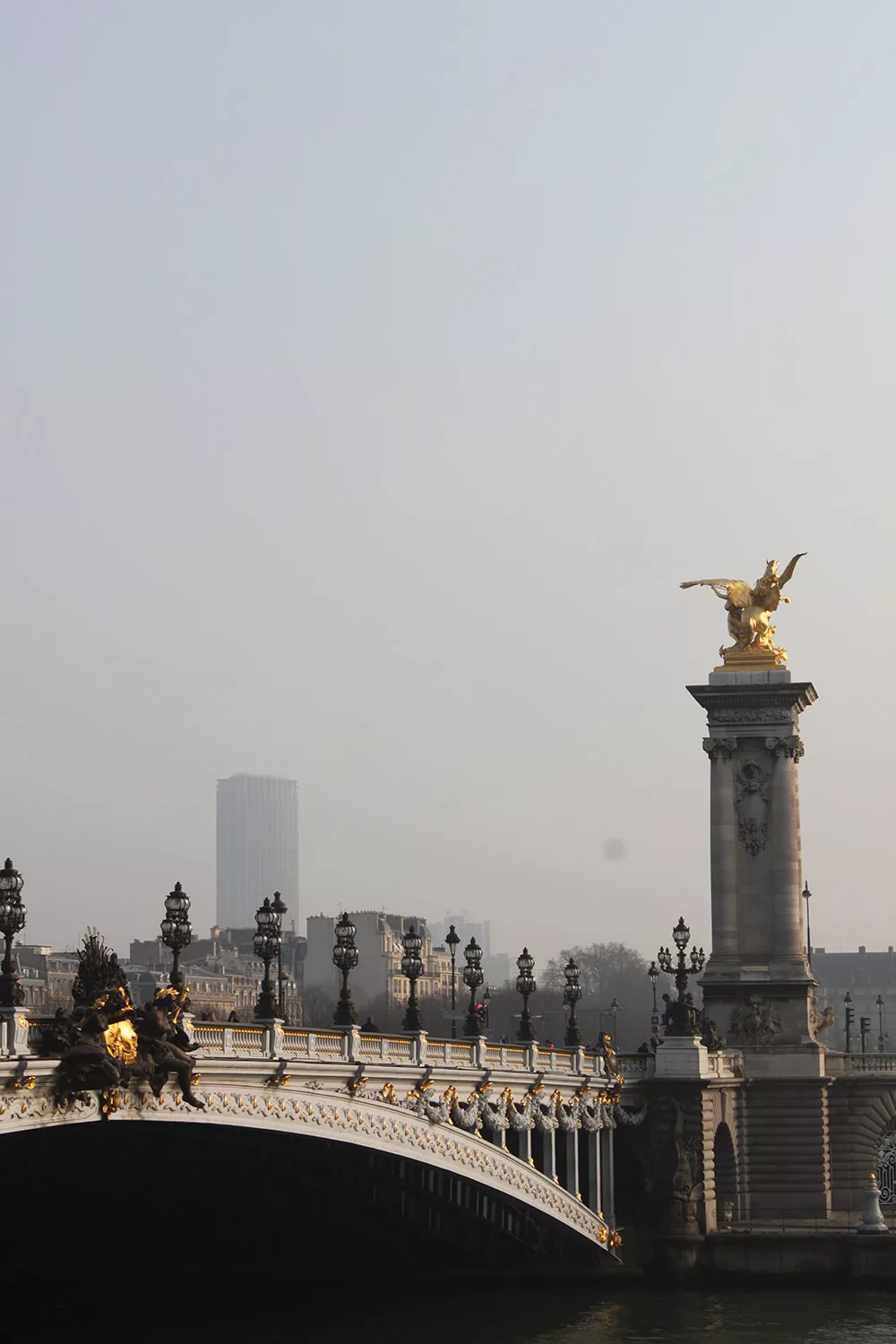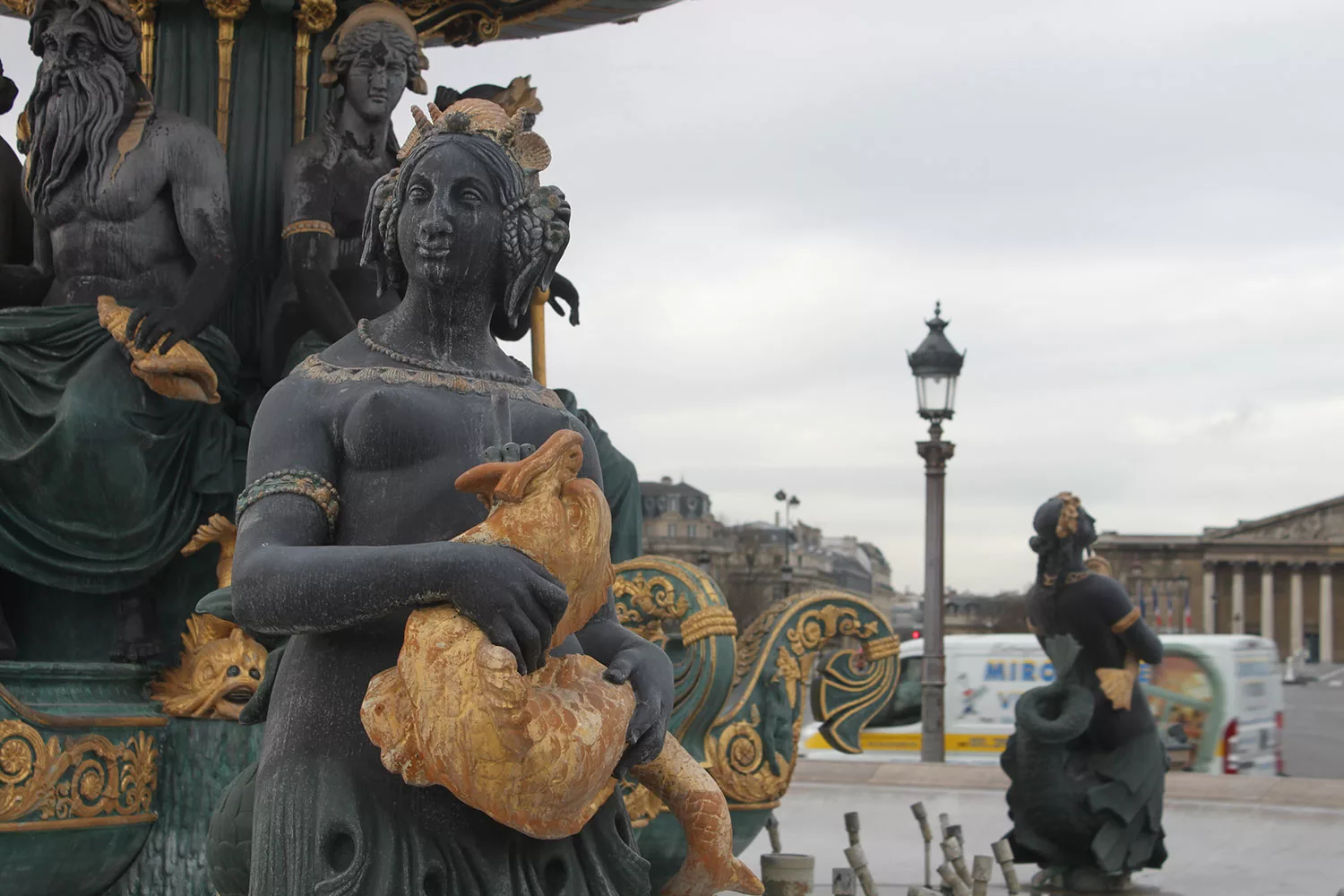 Some other lovely places to visit outside are the Place de la Concorde and Pont Alexandre III. Though Place de la Concorde is a nice place with festooned fountains now, it's actually where people were executed by guillotine during the French Revolution. You can also stop by the Hotel de Ville, and maybe pop inside. There is also Place de la Bastille, which is where the Bastille stood that was stormed during the French Revolution. Unfortunately the prison building no longer exists but there is a commemorative monument.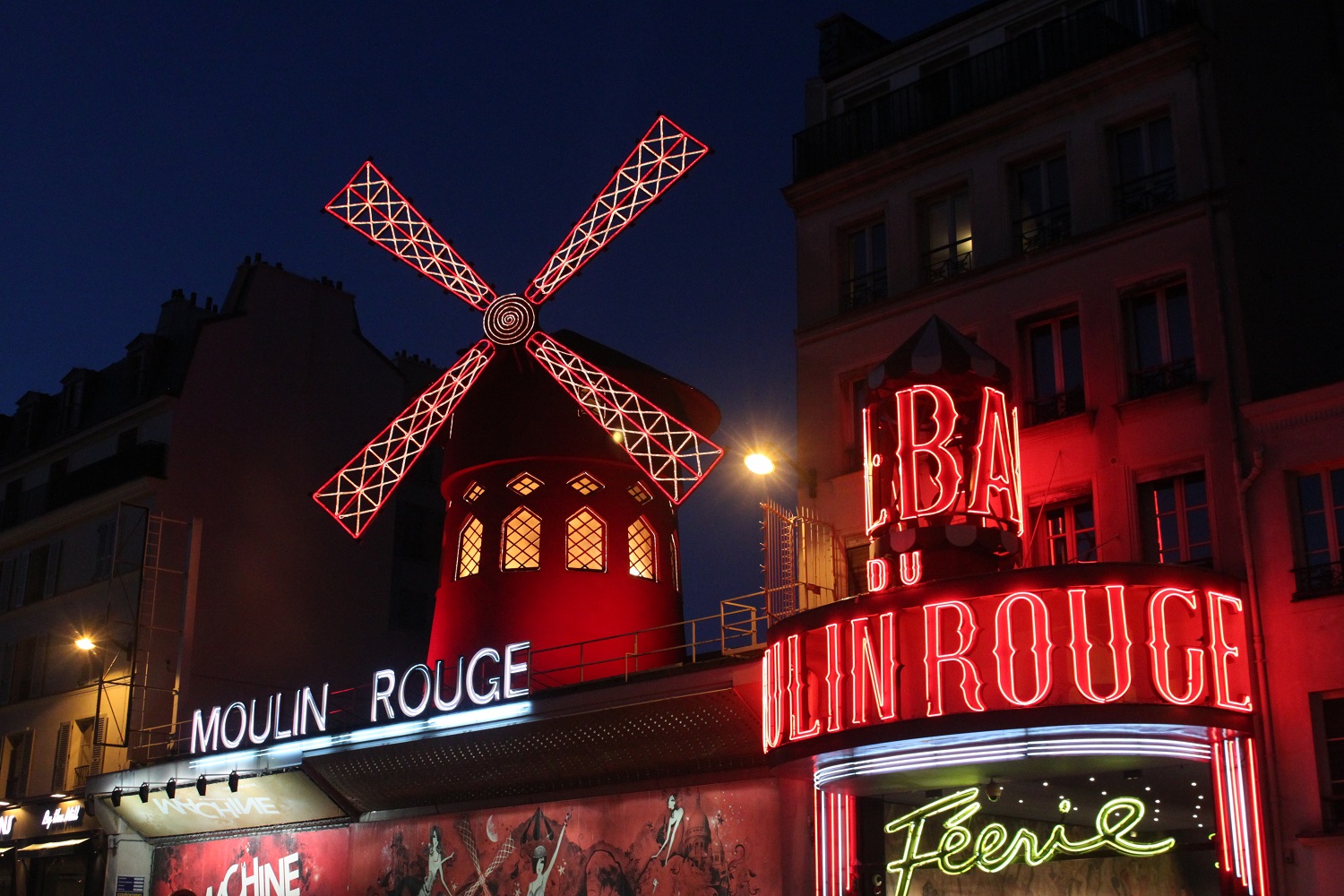 Another famous place to visit is the Moulin Rouge. It's in a bit of a seedy area of Paris, but I'm not quite sure why I was expecting something different.
Paris is full of architectural gems, but I have only two more to mention for fellow medieval lovers: the St Jacques Tower, which is a beautiful 16th century tower in what is now a small park; and 1 rue Clovis which is part of the city wall from the 12th century.
However I don't think any trip to Paris is complete without seeing some of its world-class art museums…
Art Museums in Paris
… and there are a ton of art museums. I am going to mention only the most famous and my personal recommendations.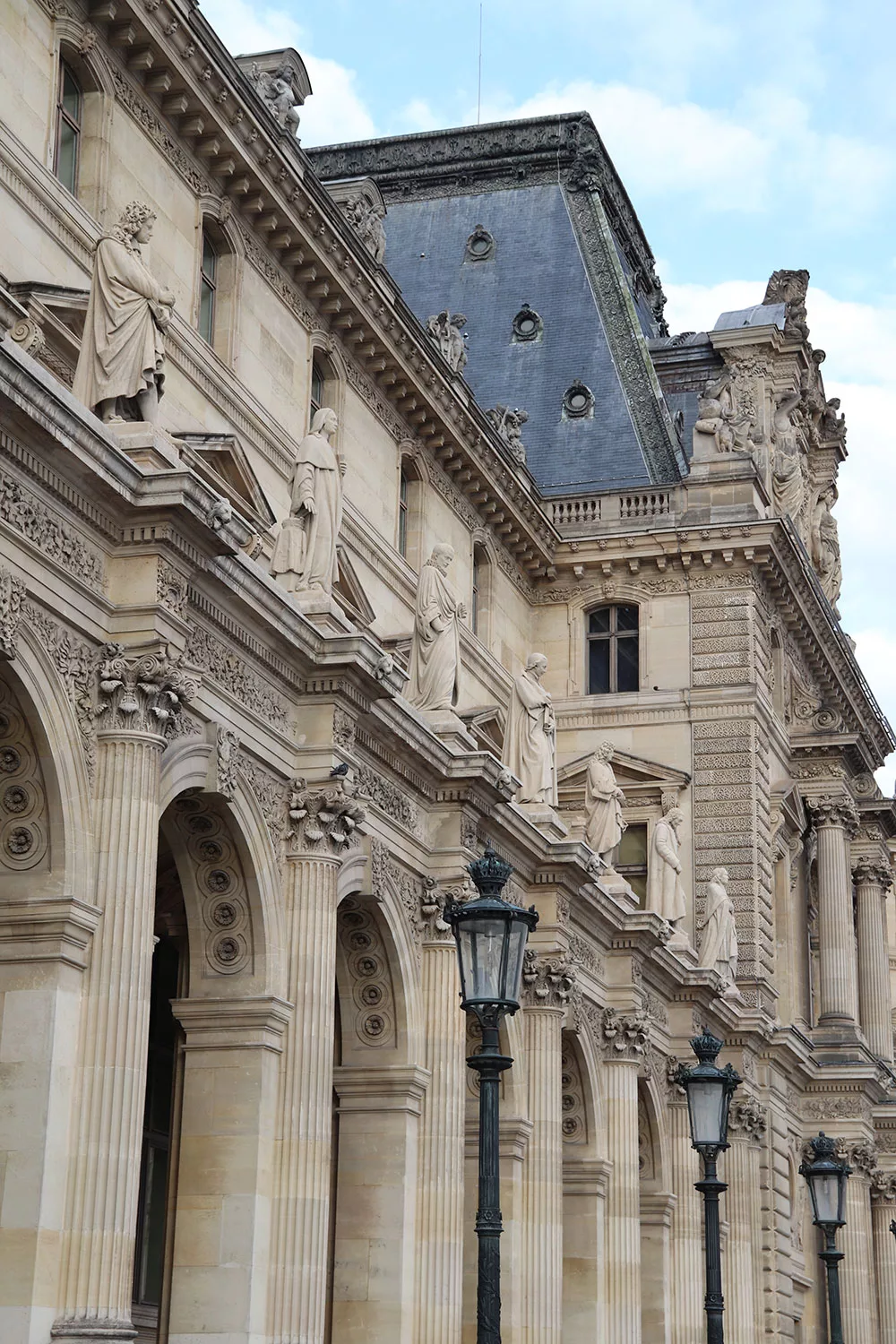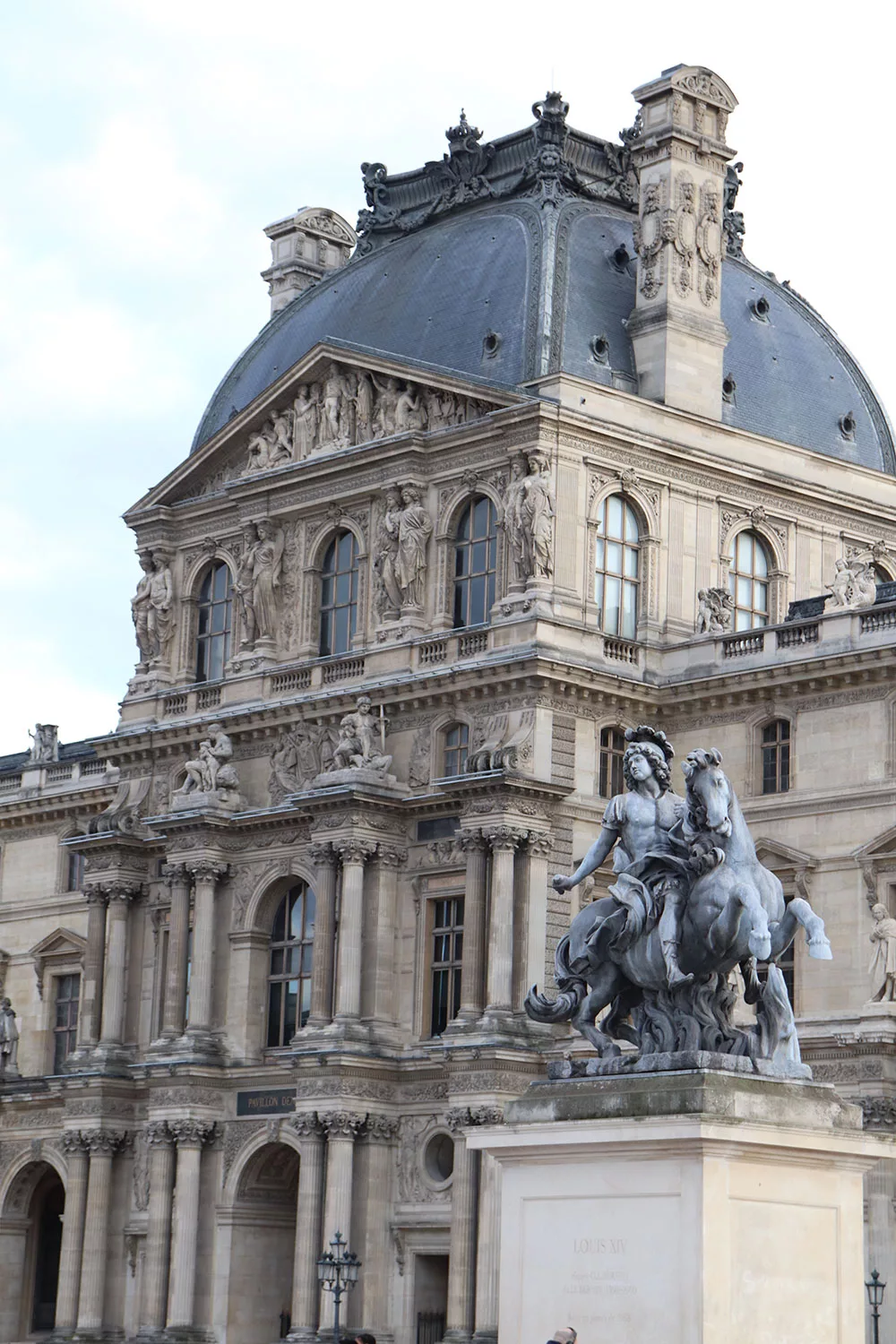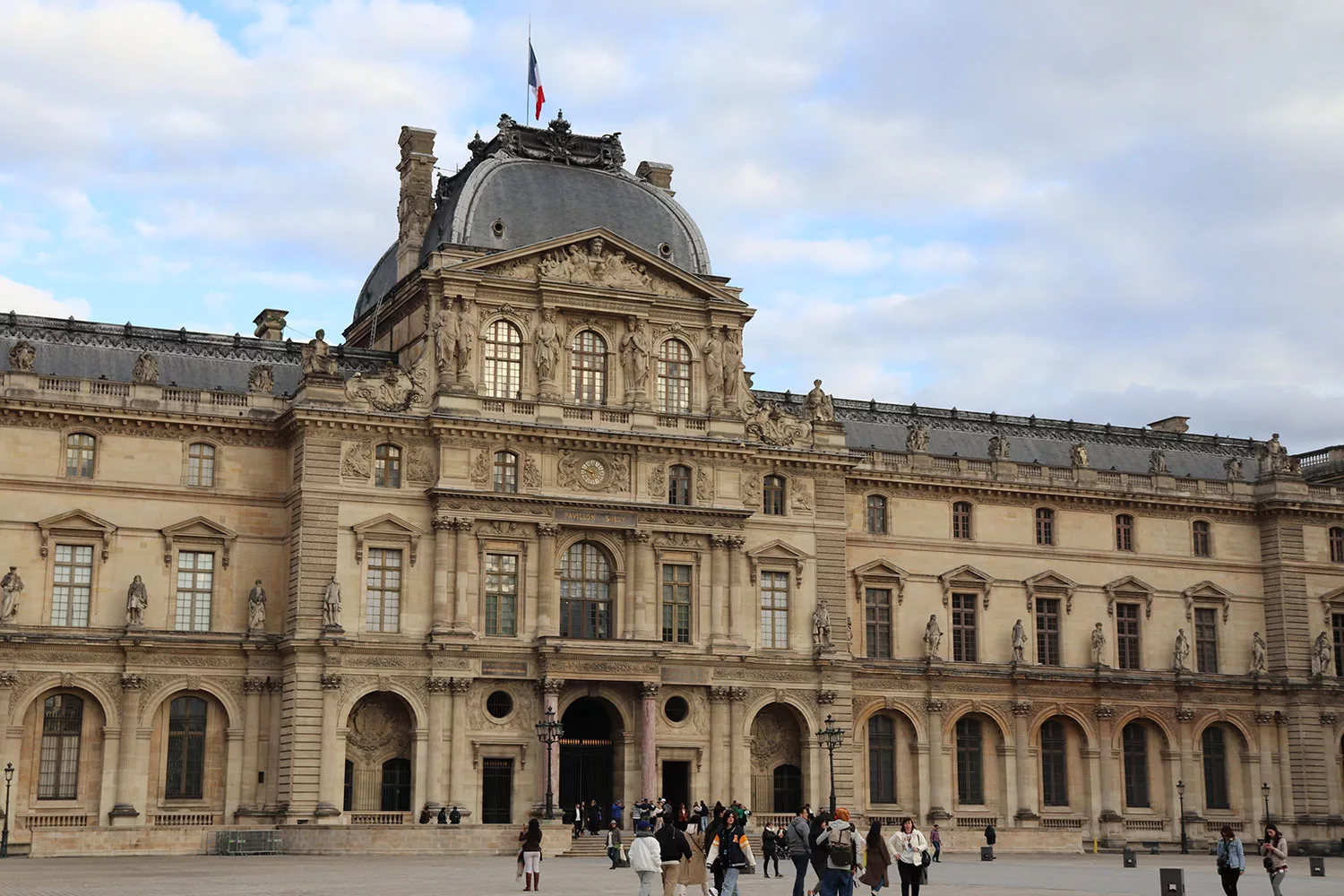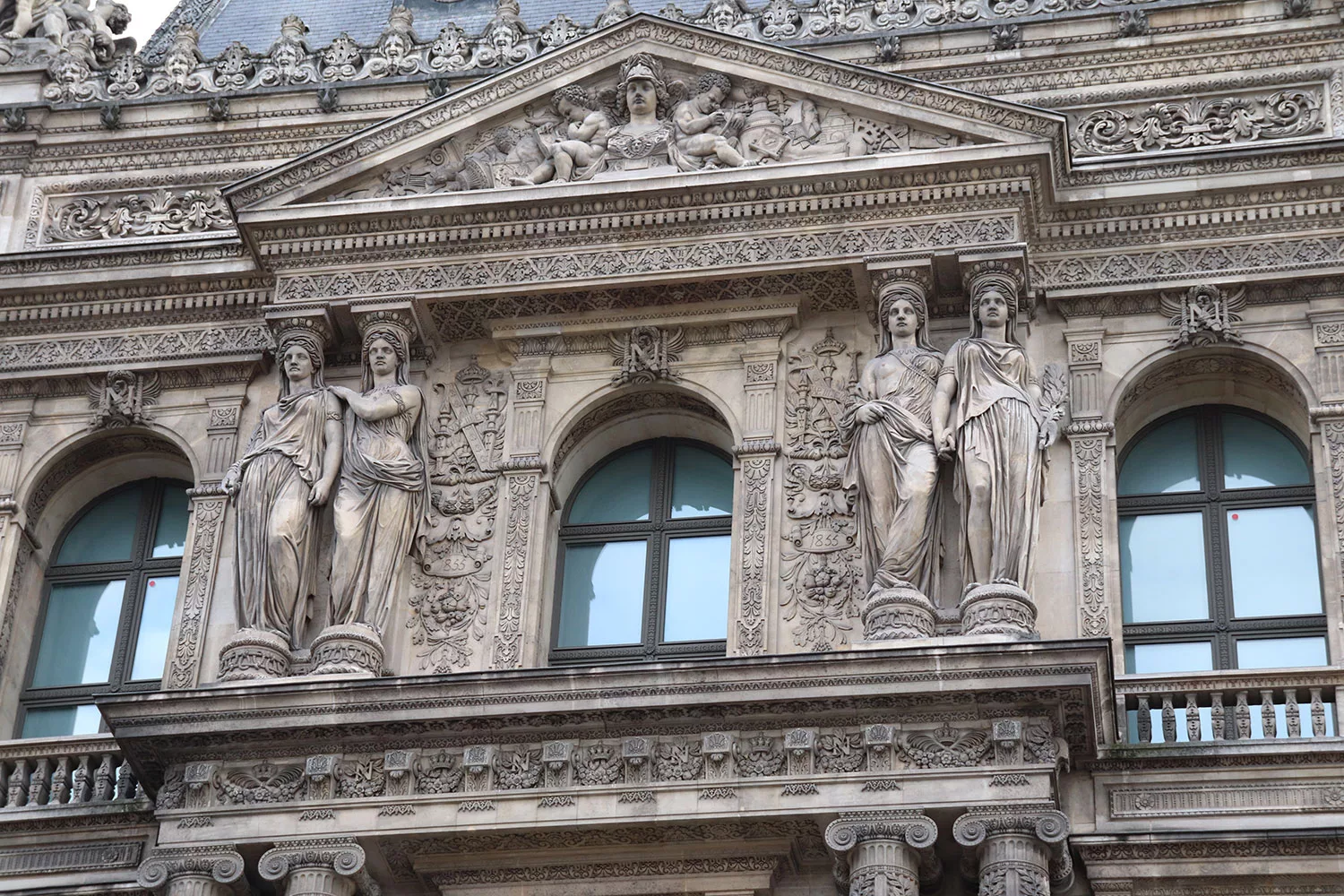 A trip to the famous Louvre is a must. I don't mean simply you should cram yourself into see the Mona Lisa and leave, but the Louvre has a very extensive and excellent art collection. It's absolutely worth several hours of your time, if not a whole day. The building is also important since it housed the French royal family for centuries, till it was traded in for Versailles in 1682. The architecture alone is absolutely magnificent.
If you want to go back in time a little bit, the Musee de Cluny is an absolute gem. It houses a great collection of medieval art but I personally love the building, which is a 15th century mansion. It's one of my favourites in the city.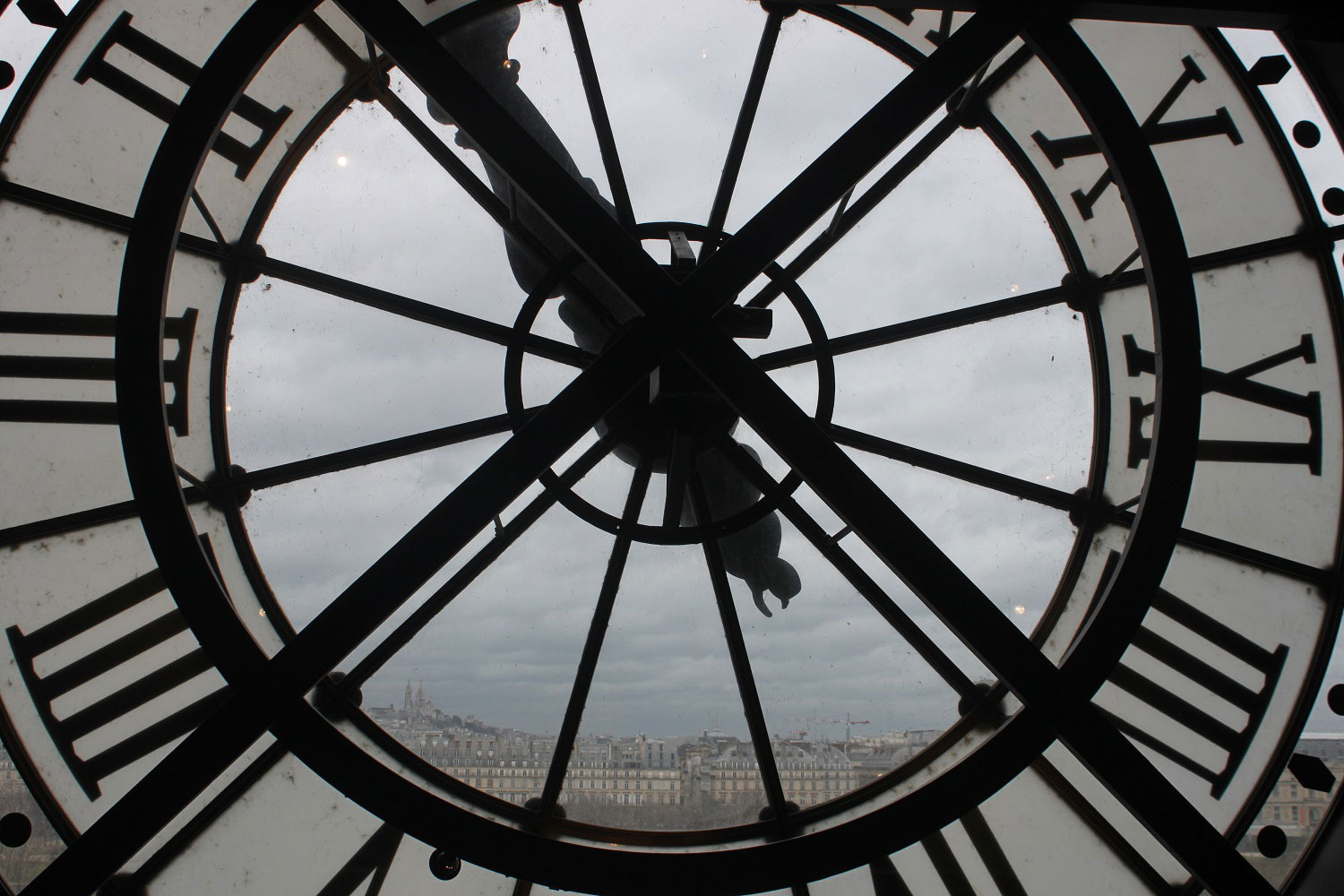 And if you want to go forward in time, the Musee d'Orsay is another one of my favourite museums. It's a terrific collection of impressionist art housed in an old train station. If you love impressionist art as I do, then you absolutely must visit.
Someplace that's not visited often but should be is the Carnavalet Museum. This museum is technically one dedicated to the history of Paris but it's done so through art. I really enjoyed this museum and think more people should add it to their itineraries.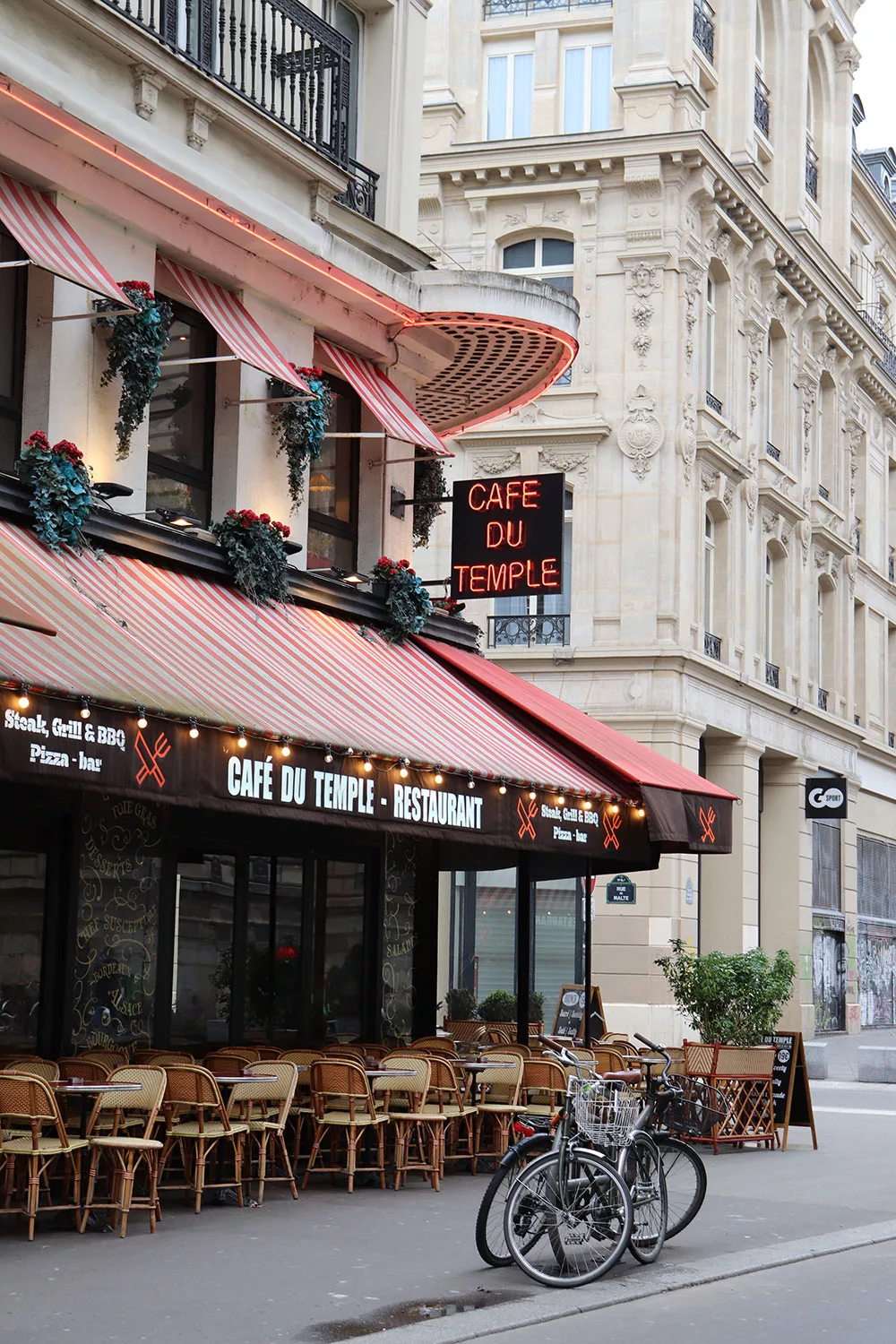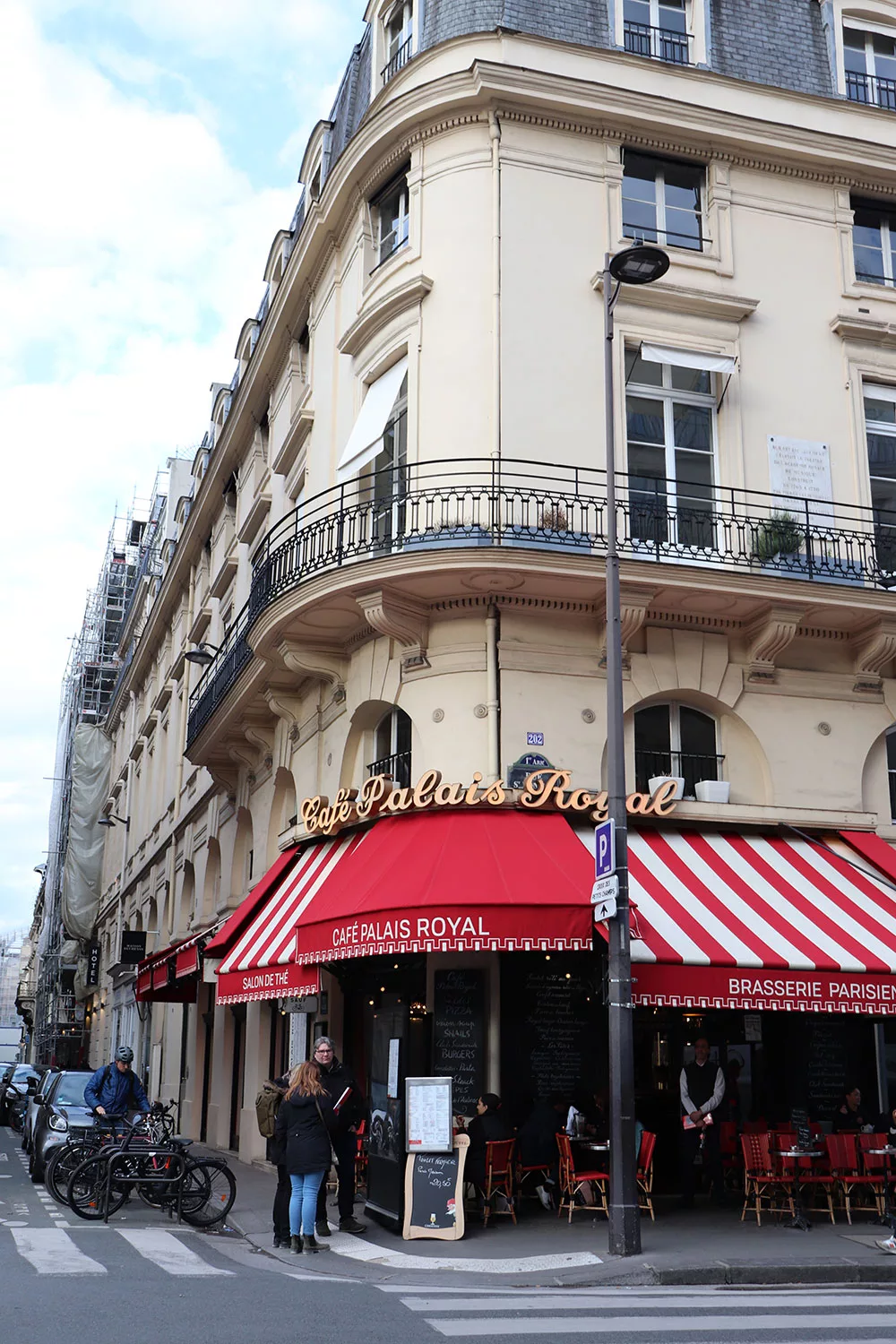 These four aforementioned art museums are the ones I recommend most.
Some more impressionist places to visit include the Orangerie which houses Monet's large waterlily painting. However I found the collection to be very small and unless you're a die-hard Monet fan, do not think it is worth the time for a first-time or short visit to Paris. There's also the Musee Marmatton Monet as well as the Musee de Montmartre, which both house impressionist art, but I admittedly have not been to either. I plan on visiting both in 2024.
Of course there are more museums for fans of modern art. Side by side are the Palais de Tokyo and the Musee d'Arte Moderne. These are also centrally located at Trocadero. There is also the exhibition-based Centre Georges Pompidou which is a famous building by architect Renzo Piano.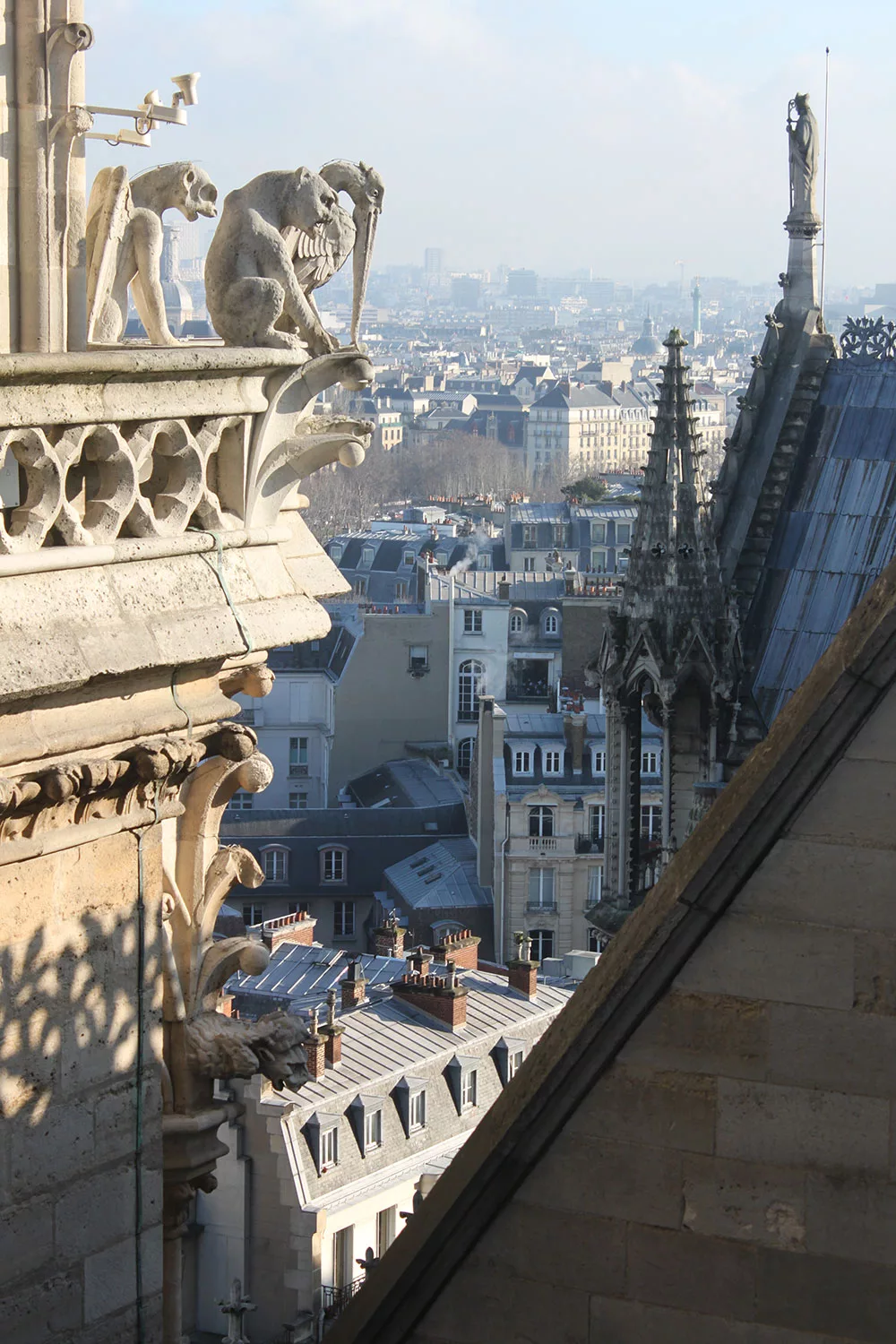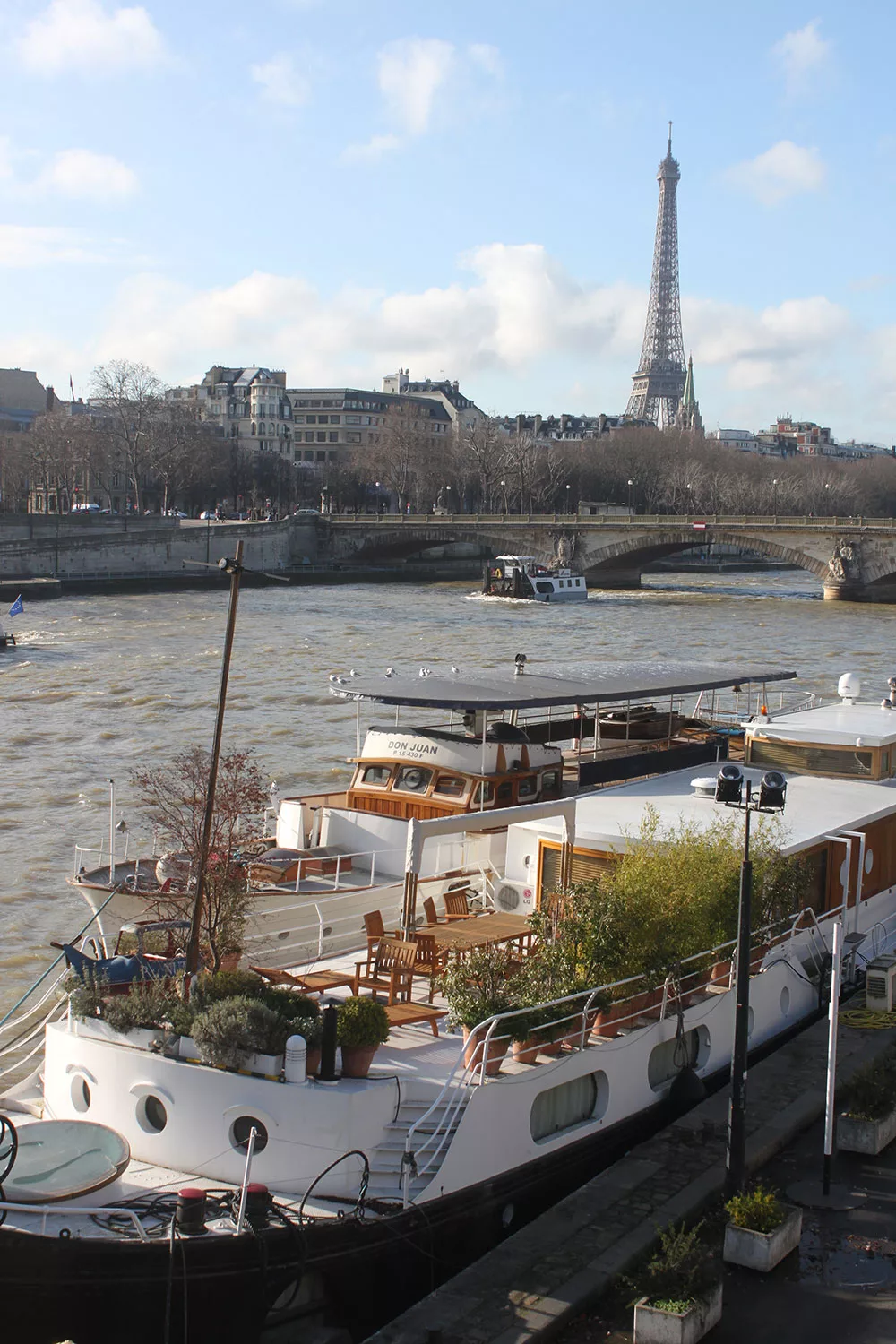 There are also museums dedicated to specific artists. There is the Musee Rodin which houses the famous "Thinker," and the Musee Eugene Delacroix housed in the painter's apartment. On the outskirts of Paris, you can visit Maison la Roche which is a home designed by Le Corbusier. His homes are all designated UNESCO World Heritage Sites.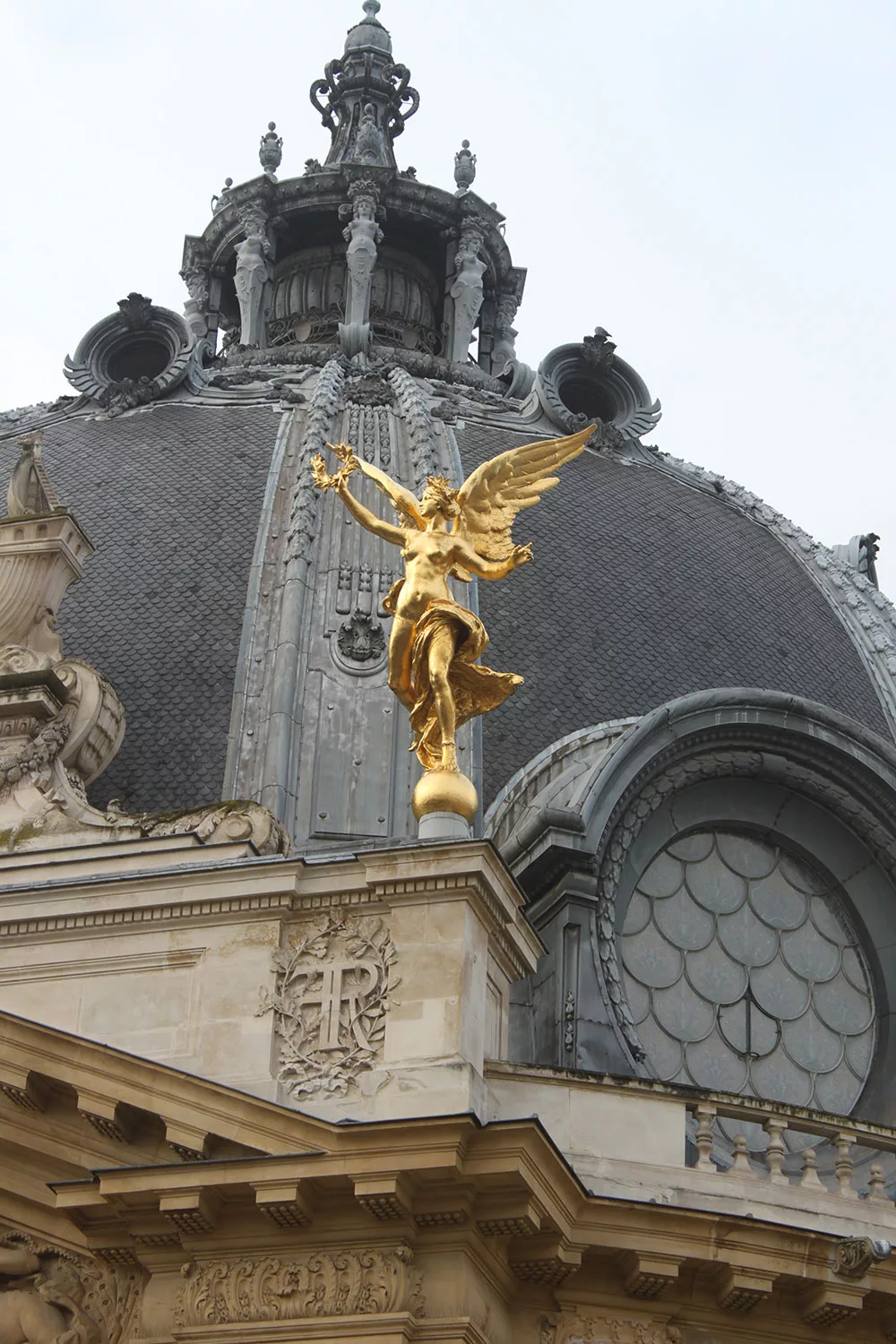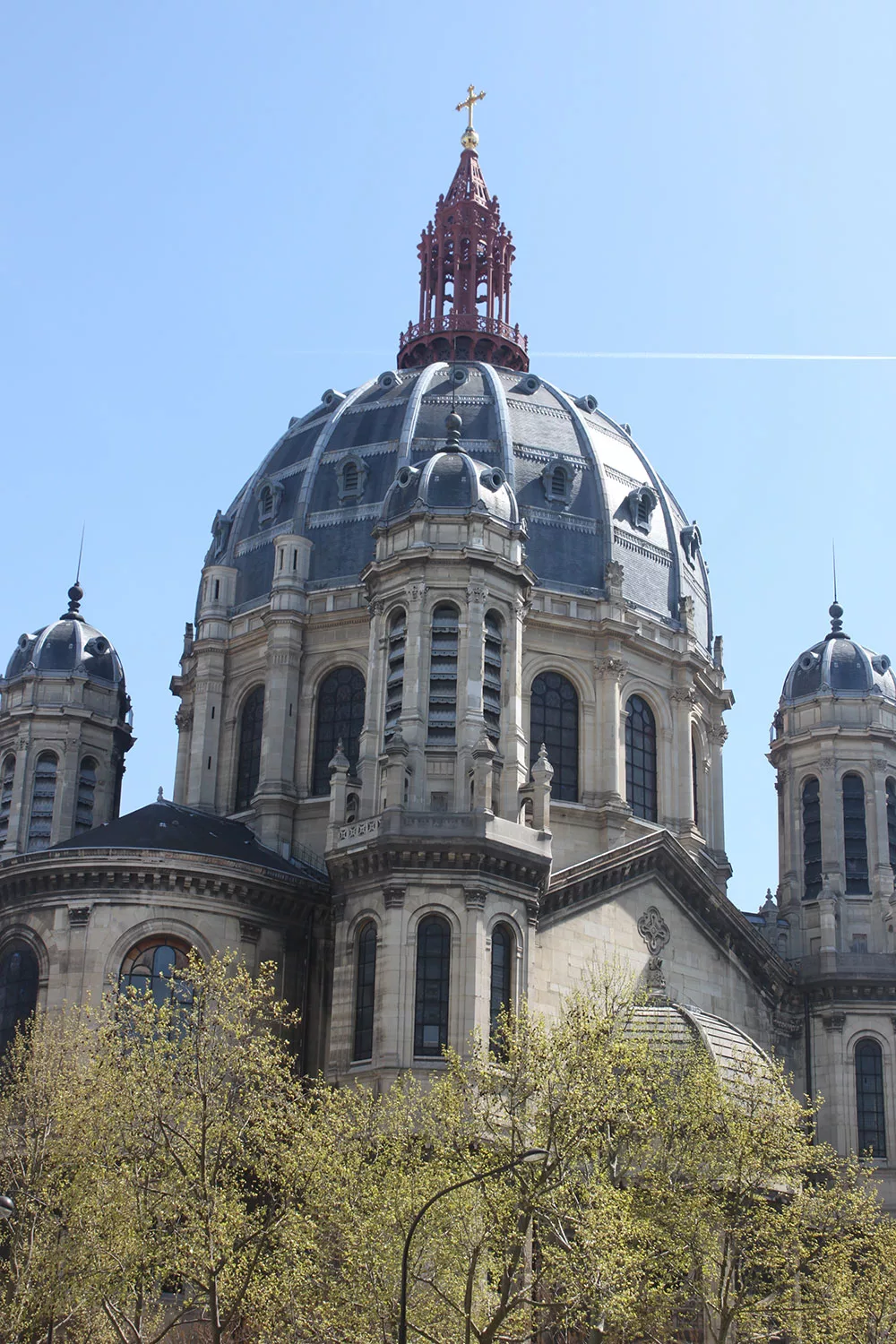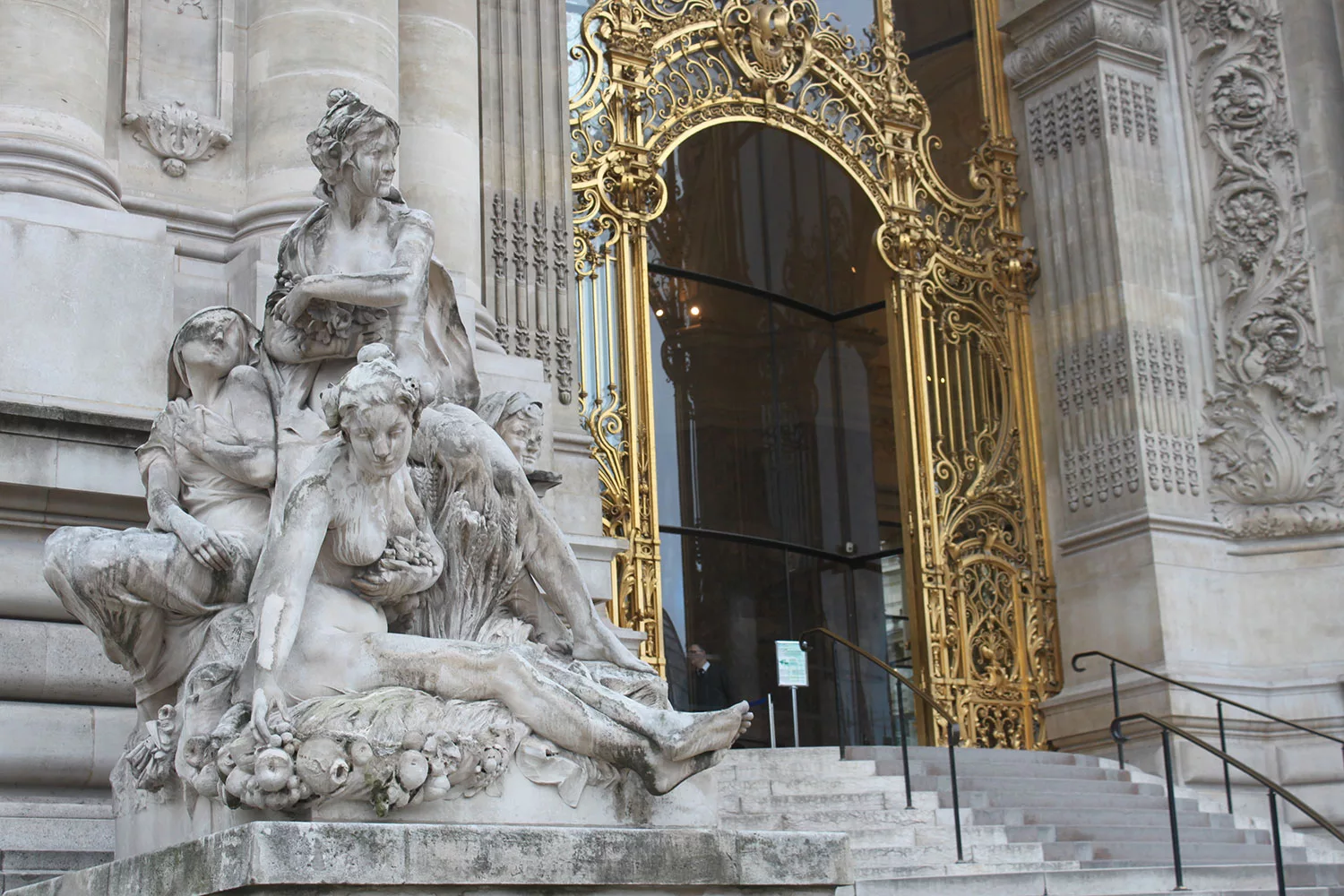 If you have more time in Paris, you can also visit the Petit Palais for a smaller art collection and the Grand Palais for art exhibitions. There is also the Musee de Quai-Branly which houses exhibitions on non-European art. When I went, they had an excellent exhibition on pre-columbian Latin American art.
There are also some gorgeous house museums, including the Nissim de Camondo, which is a decorated 20th century mansion, and Musee Jacquemart-Andre, which is a 19th century mansion.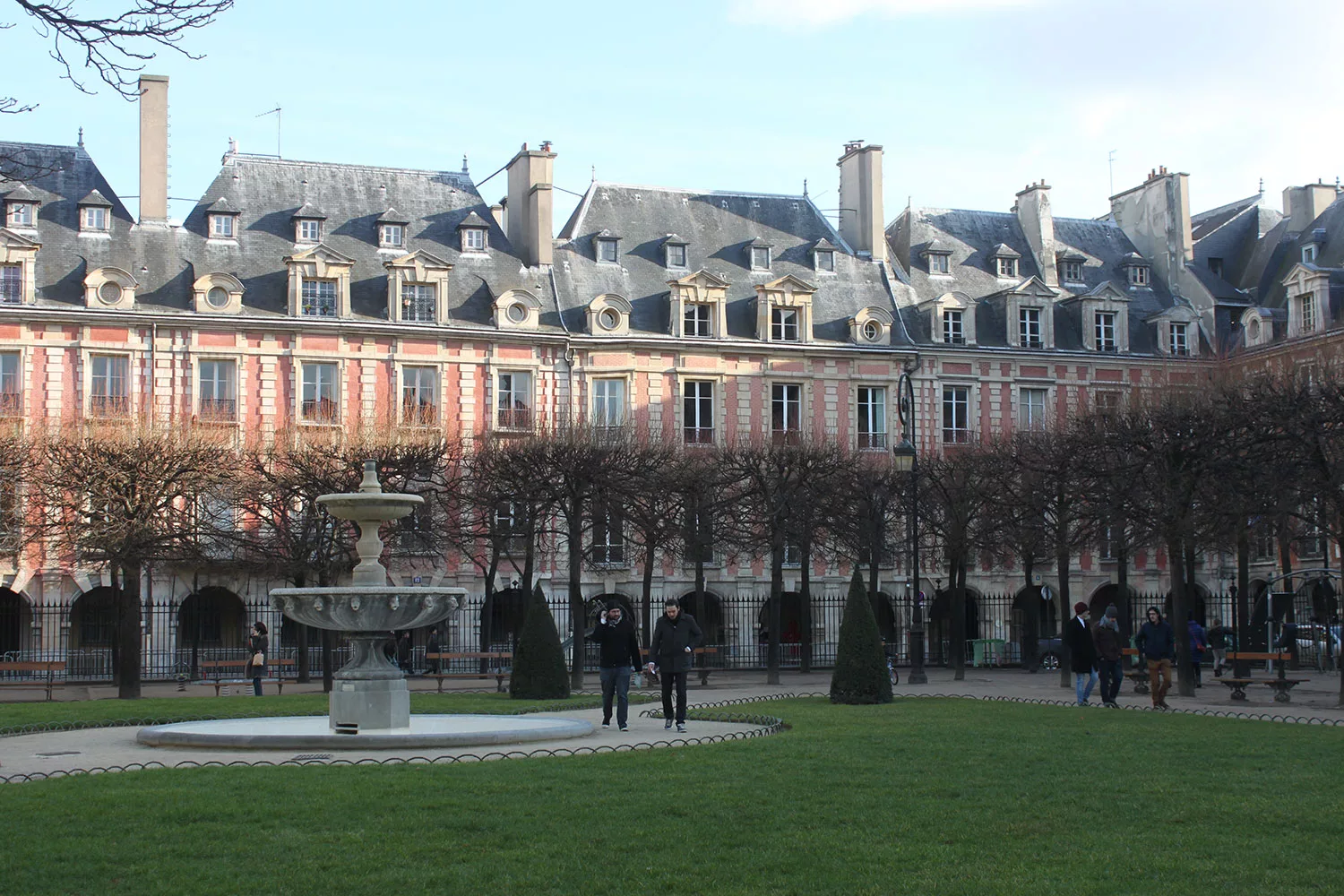 Of course there are several more smaller art museums but these are the ones I visited and I think are worth visiting. If it's your first time in Paris then I recommend the first four, but if not, then you still have plenty more choices of places to see. You can really never run out of things to do in Paris.
Other Museums in Paris
Some of the most popular places to visit that I've not yet mentioned include Invalides, which is the military museum that also houses the grave of Napoleon Bonaparte. For more famous graves, you can visit the Pantheon – which I think is also in a lovely part of Paris.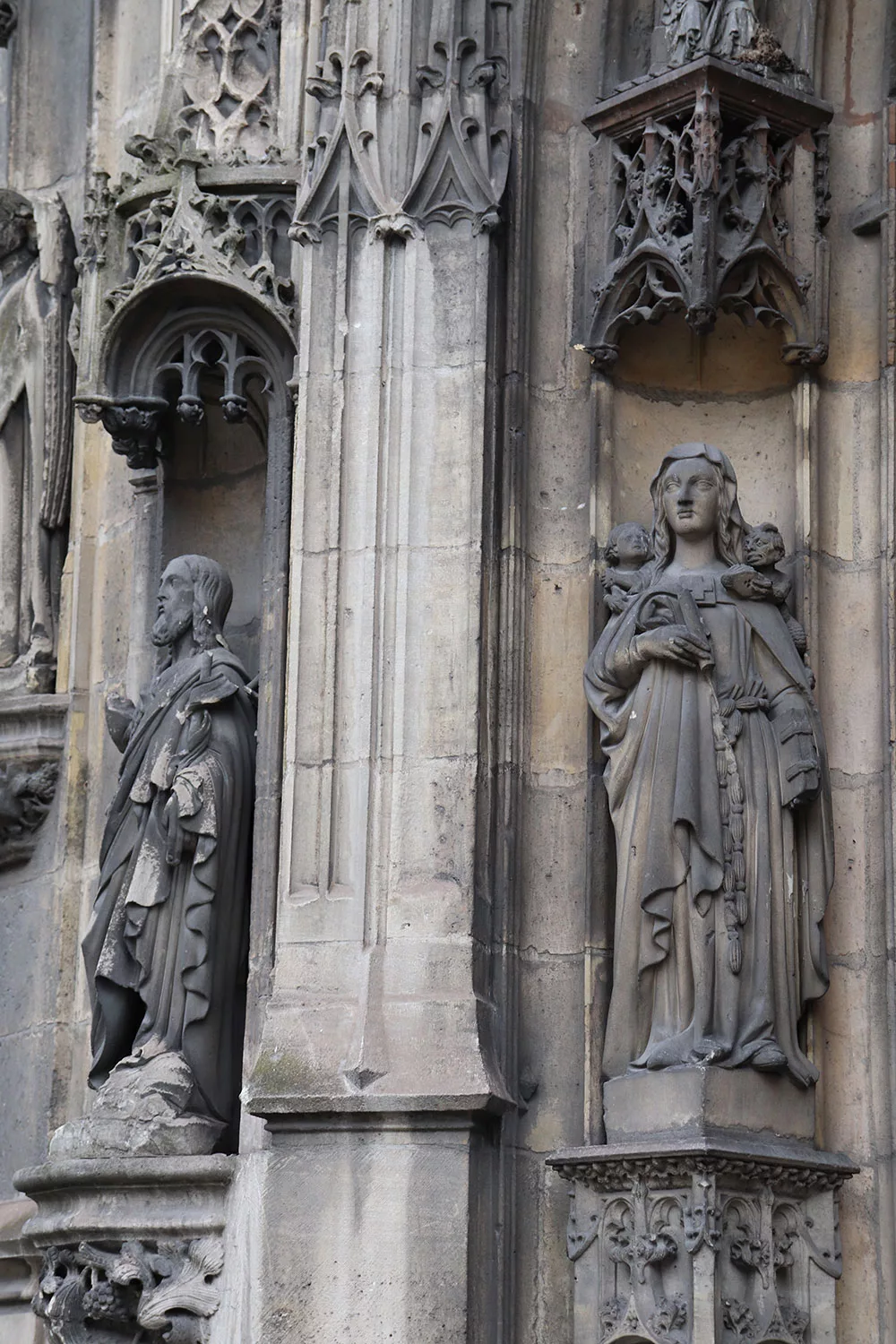 The Conciergerie is one of Paris's oldest buildings. It originally dates to the 10th century and was originally a palace and then a prison. It's famous for housing Marie Antoinette while she awaited execution. While you will probably see the exterior of the Conciergerie, I do not think a visit inside is necessary. Unless you're dying to see Marie Antoinette's cell, there's not that much to see. If you have limited time in Paris then it's better spent elsewhere.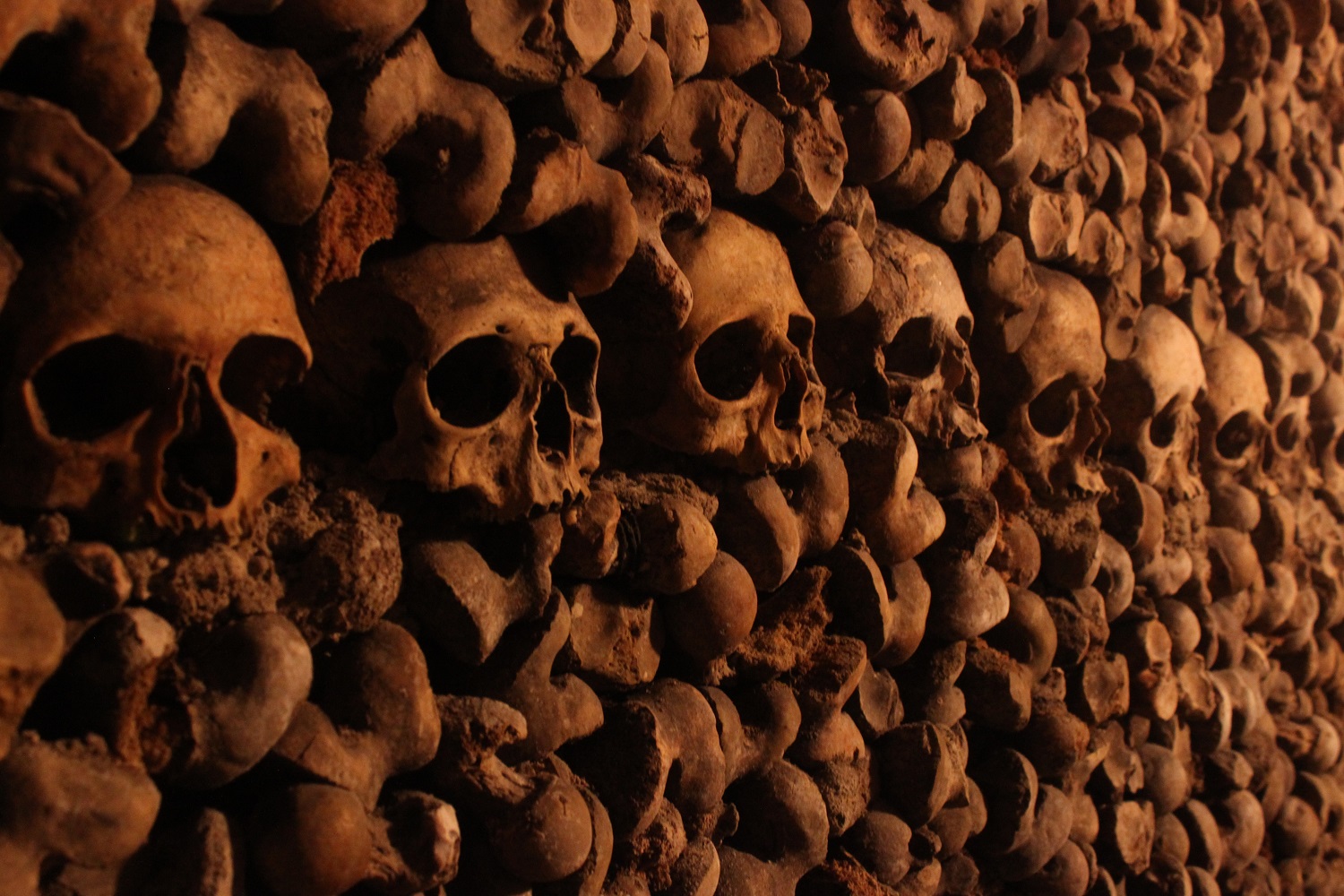 There is also, of course, the famous Catacombs which is one of the coolest – if not most morbid – places in the city (or under the city). They were created in the 19th century when the cemeteries were overflowing. It's very fascinating to see the art created with the bones, but also very grim to see all the skulls piled up that were once people like you and me.
If you're into the grim, a great place to go is Pere-Lachaise Cemetery. It houses the graves of people like Jim Morrison and Oscar Wilde, amongst thousands of others. It may seem odd but a lot of people do put this cemetery on their list of places to see.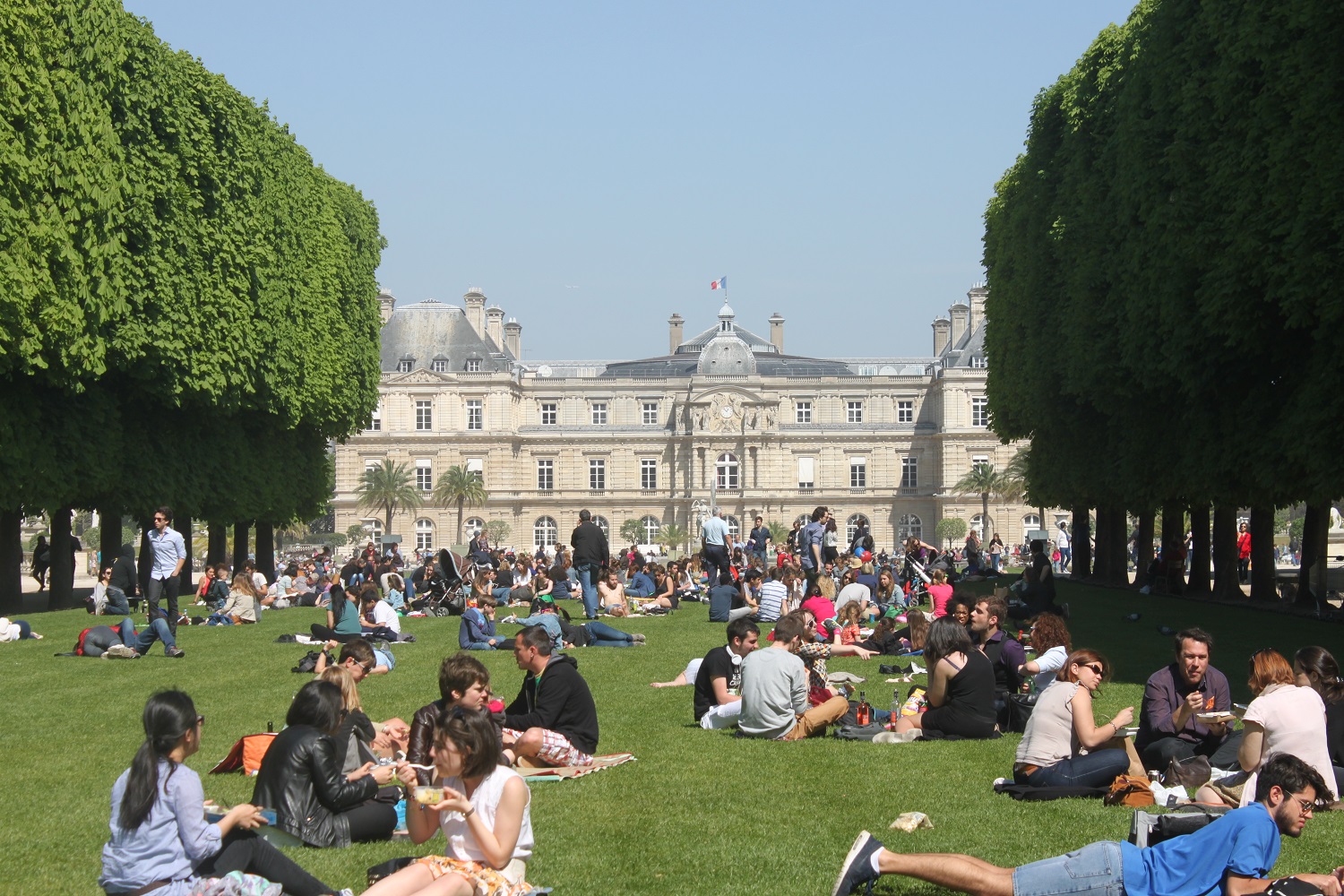 Some significant but overlooked places to visit include the Luxembourg Palace, which dates to the early 17th century. It has a small art exhibition but most people like to lounge in the gardens.
If you go to the north, there is the Cathedral of St-Denis where many royal people are buried and many religious relics are held. It's only a little bit out of the way of the city, and not in the best part, but it's something to keep in mind if you have the time to visit.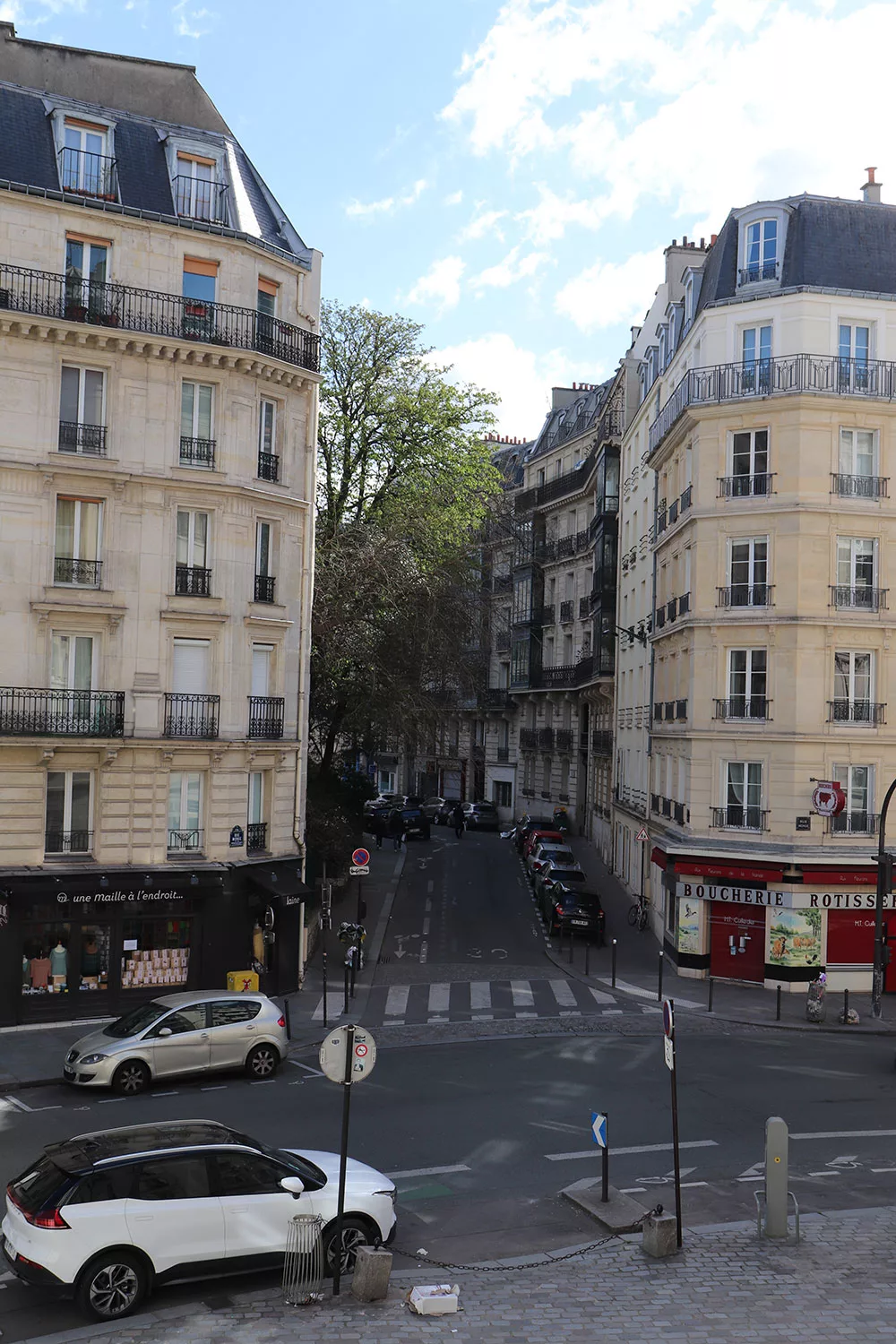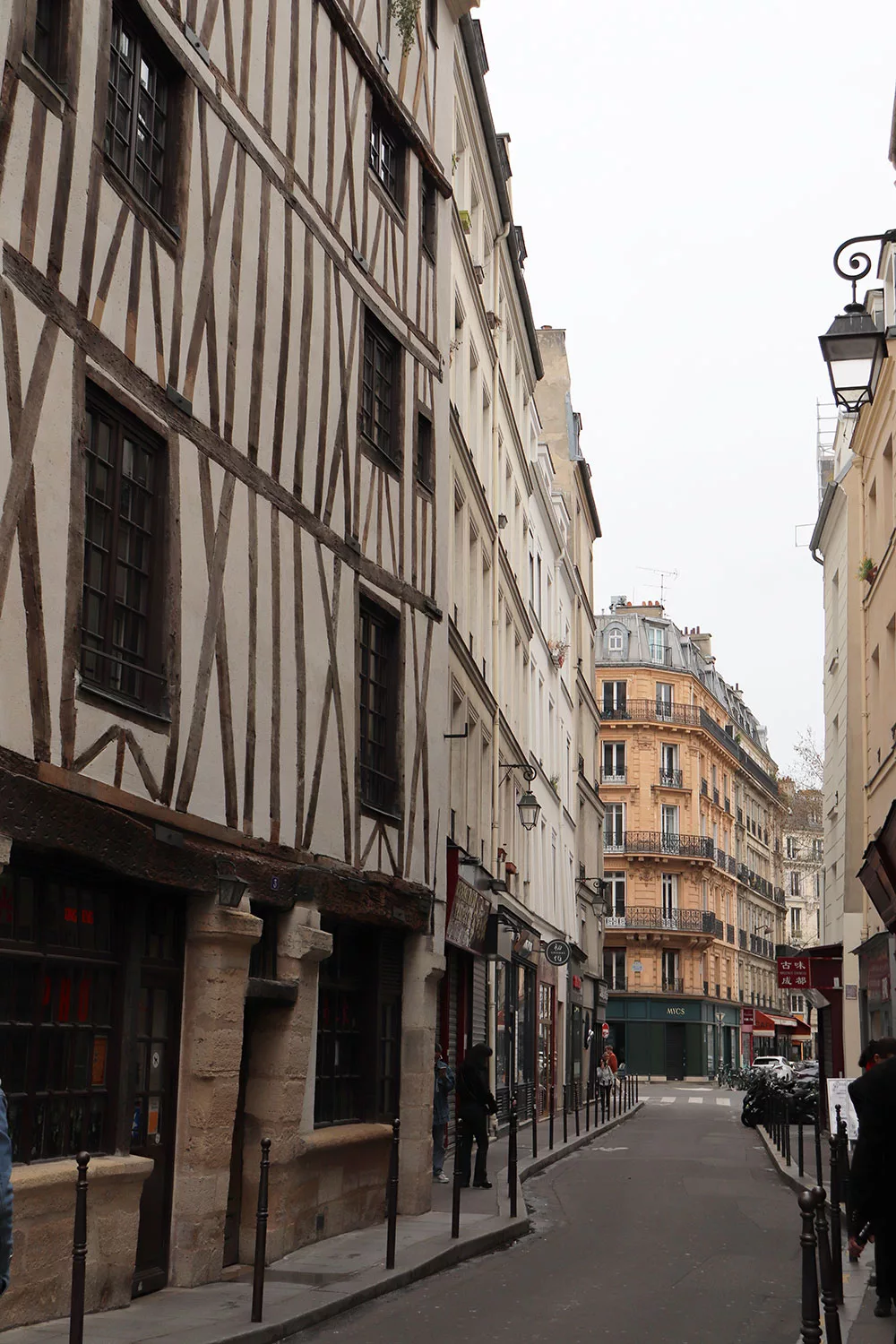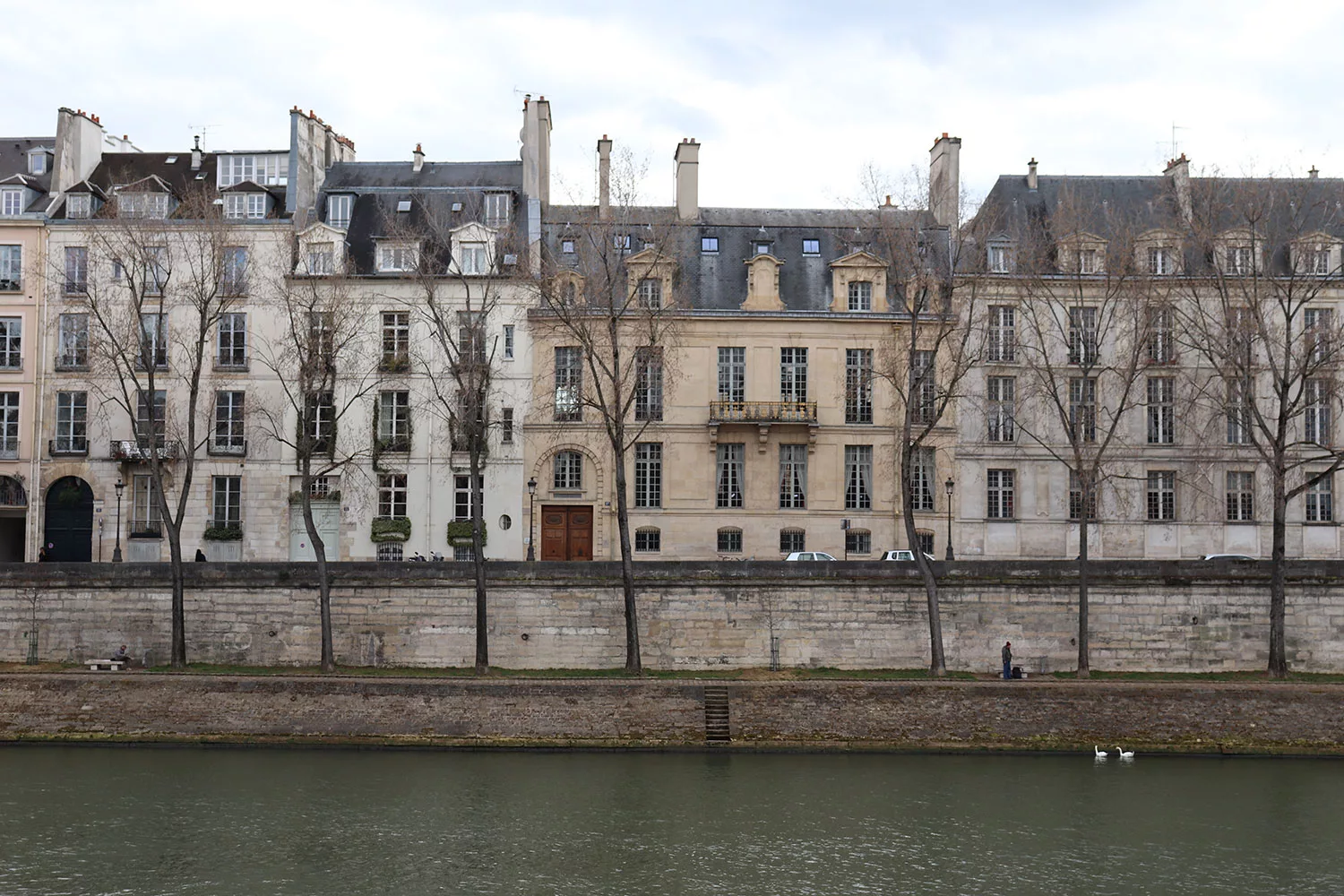 There is also a 14th century castle called Chateau de Vincennes that is not technically in Paris but right across the border. It's also easily accessible by metro. However it is quite bare now so I don't recommend a visit unless you have a lot of time in Paris.
If you're into anthropology, you can visit Mundolingua which is a museum of languages, as well as the fairly new Musee de l'Homme (museum of man).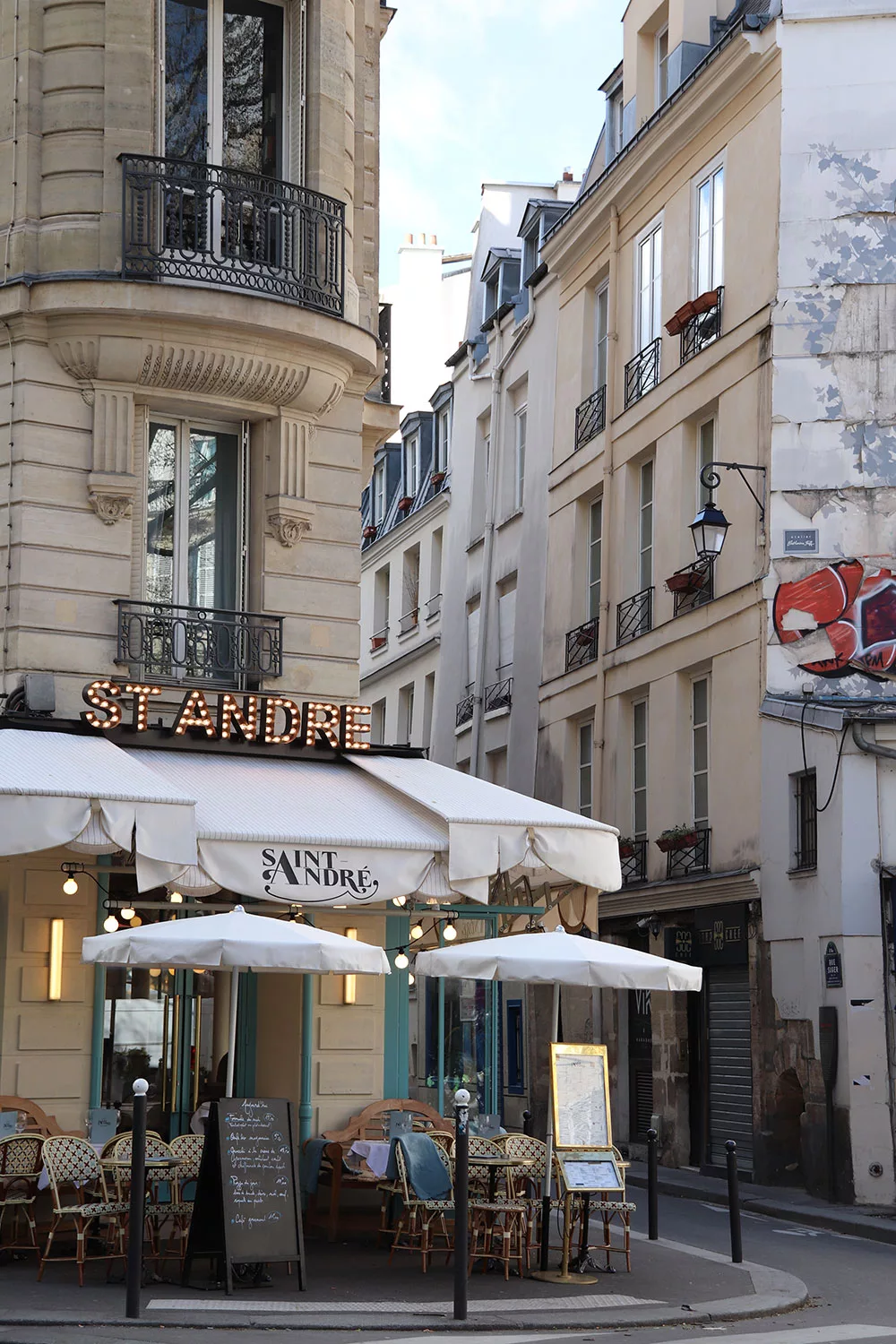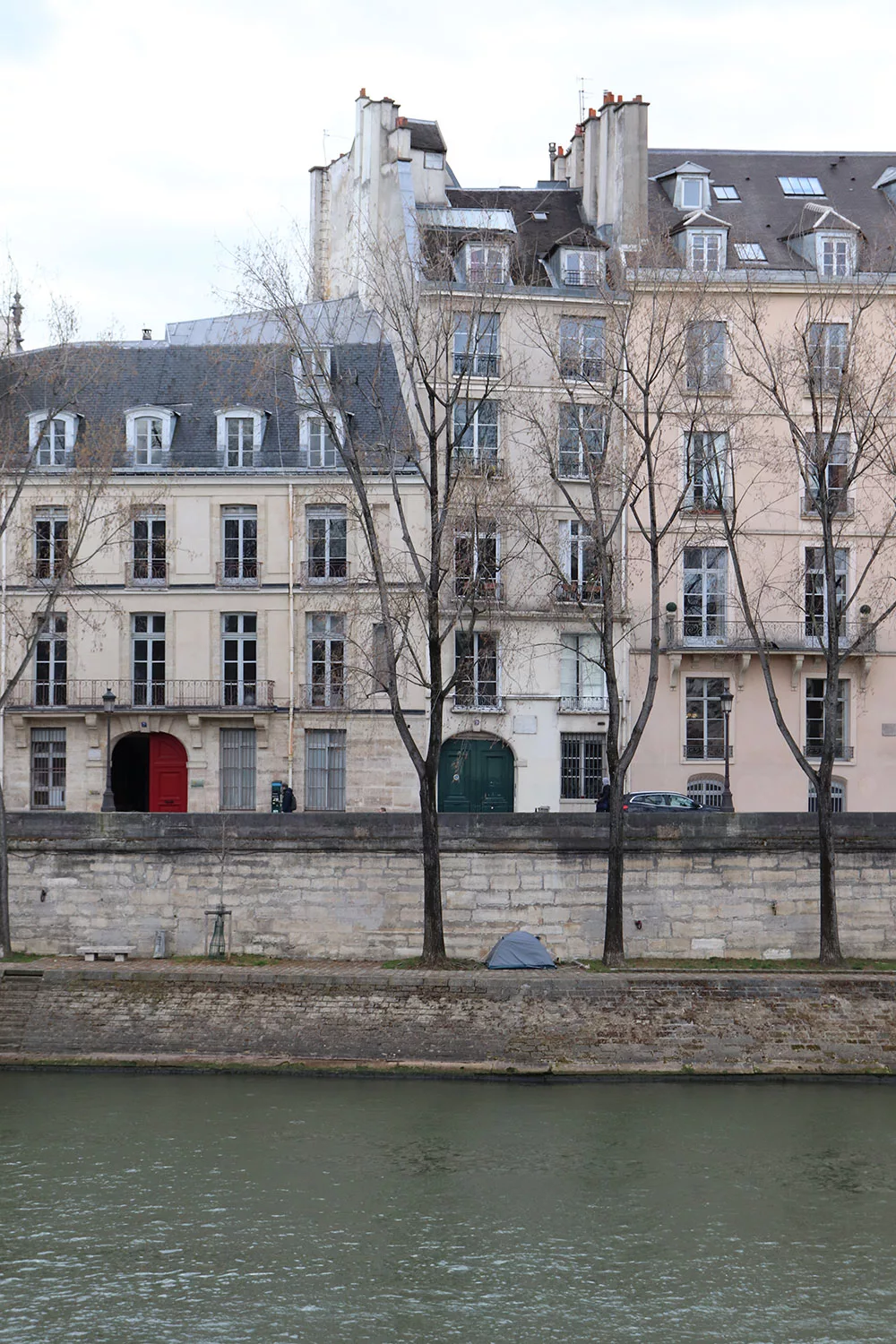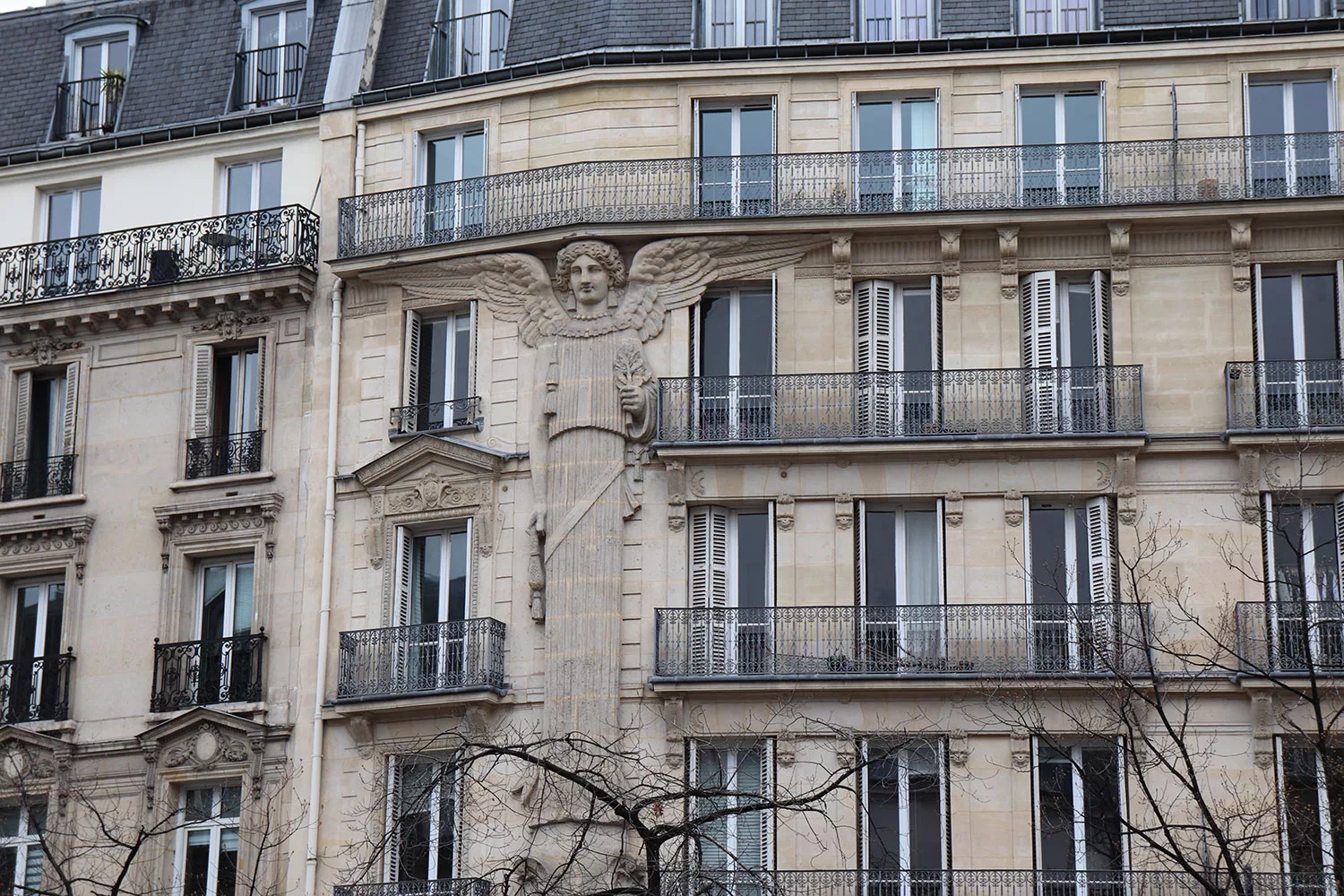 Of course many famous people lived in Paris and you can see where they lived. Some notable places are the Edith Piaf Apartment, Victor Hugo House, and the Musee Curie which is the former laboratory of Marie Curie.
And those are just my personal recommendations. There are many, many small museums in Paris covering a variety of topics, but I hope I was able to give you a clearer direction of what to do with your time.
Areas to Explore in Paris
It's very difficult to say what the best areas of Paris are or where you should explore. The city is divided into 20 arrondissements or districts, and each place has its own unique flavor. But at the same time, since the city is filled with so much Hausmann architecture, shops and restaurants, all the sections feel very similar.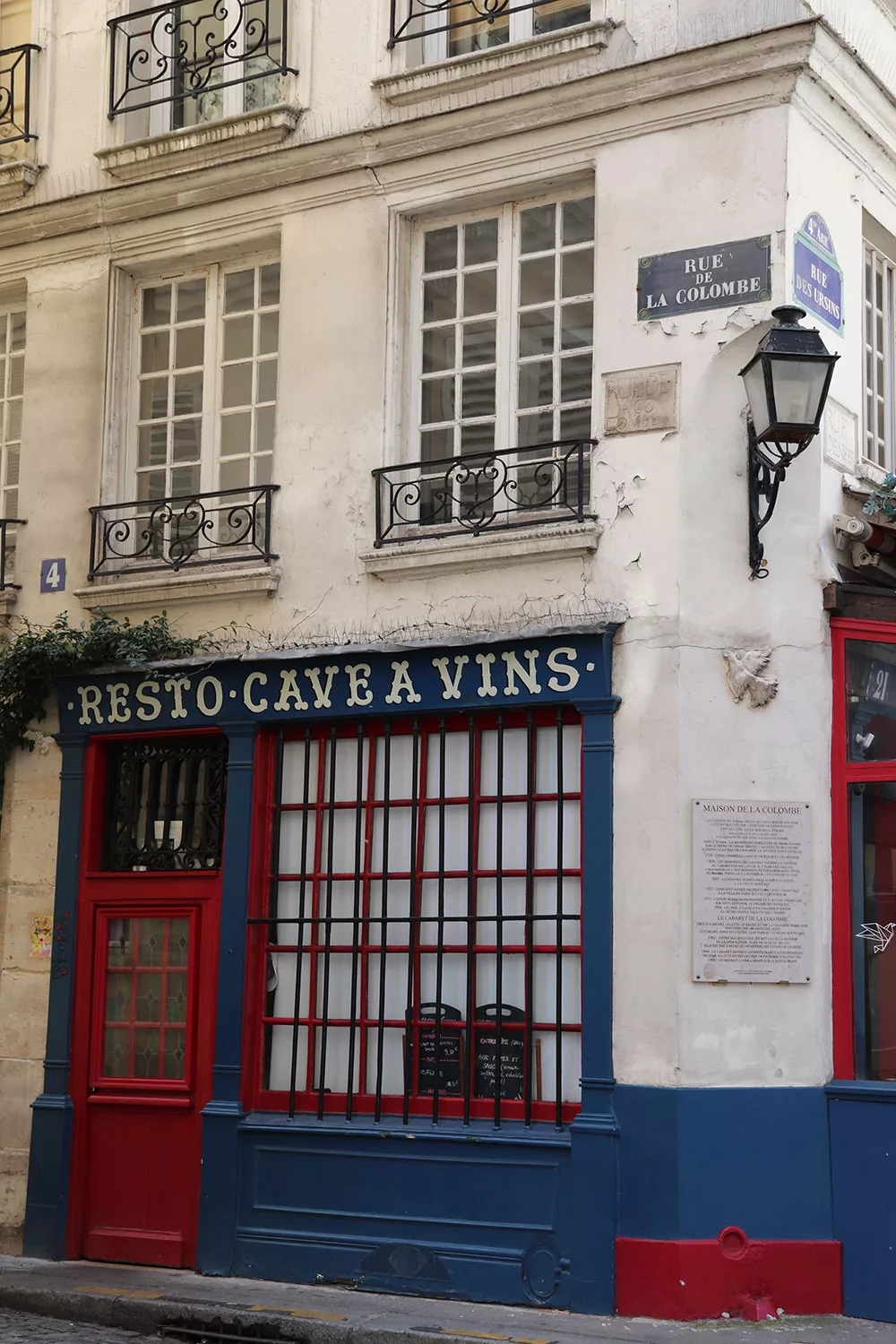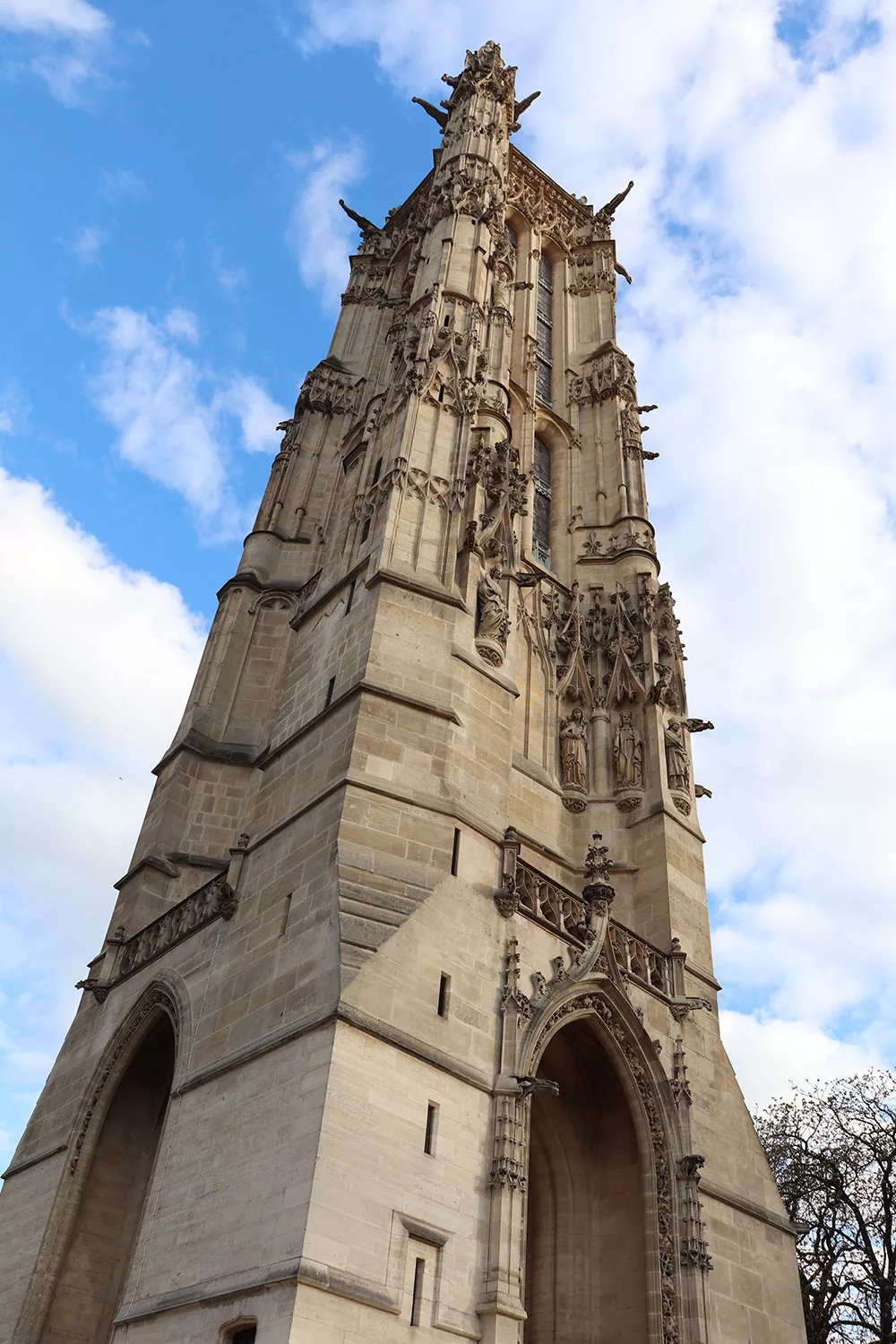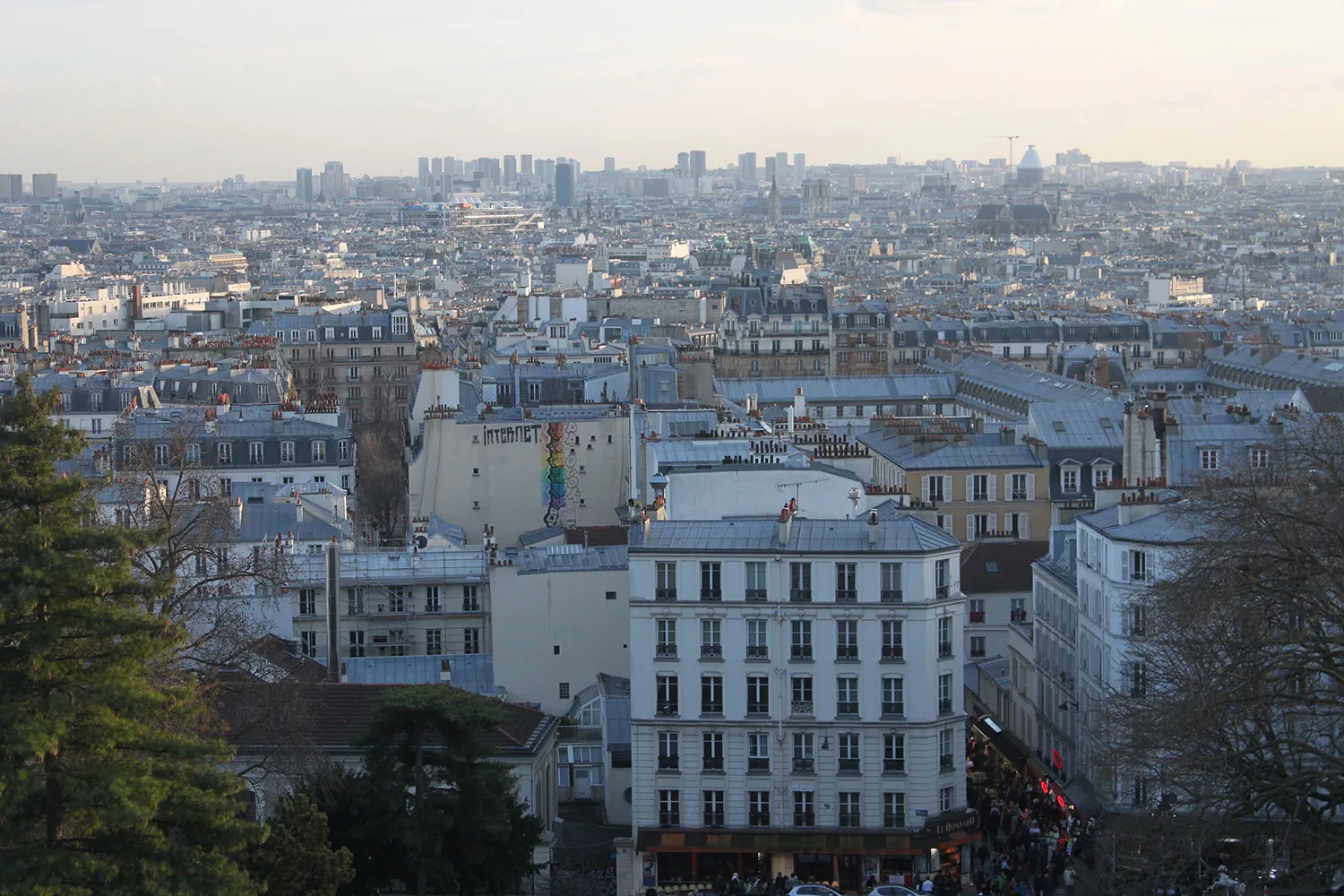 The main parts of Paris are around the Seine. It's along the Seine you can see iconic sights like the Eiffel Tower, Louvre, and Notre-Dame. Montmartre is also a popular destination since it's quite picturesque, but that does mean it's a bit more crowded. You can see artists here painting just as they've done there for decades.
The areas surrounding Notre Dame – called le Marais and the Latin Quarter – are very touristy but they're also the oldest sections of the city. It's really cool to just walk along these streets and see what you can find, whether it's a kitschy cafe or one of the rare survivors from medieval times.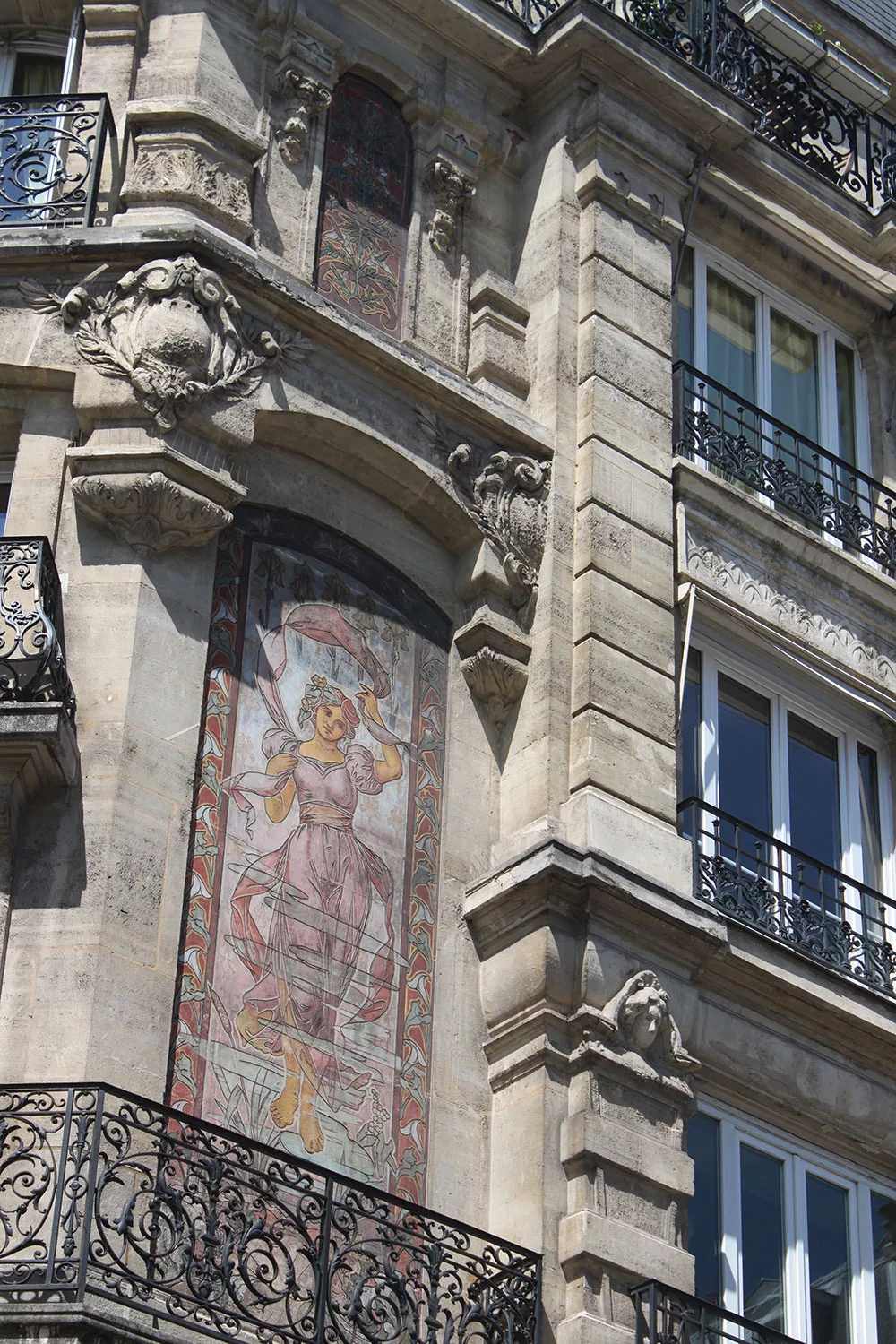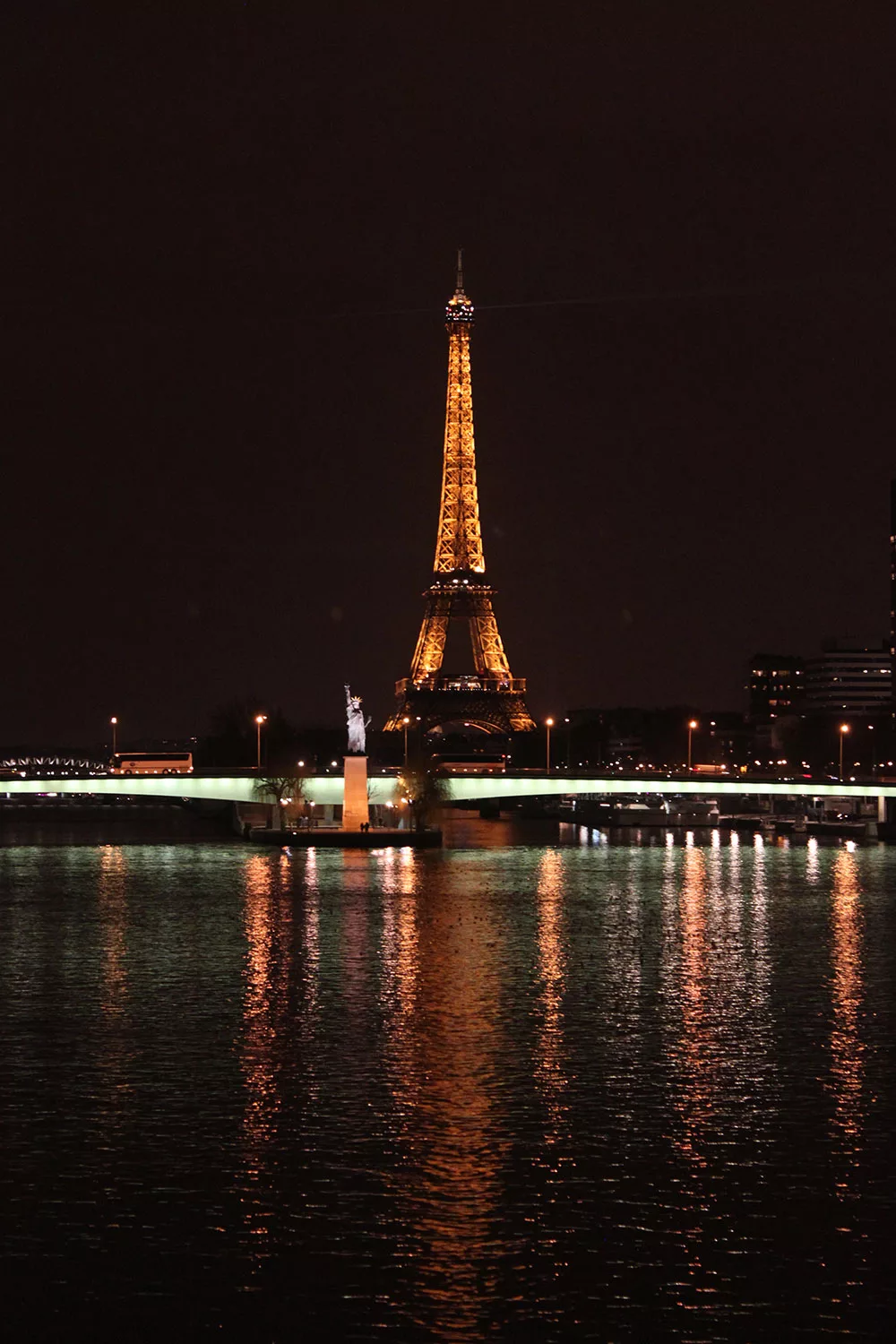 I personally liked the areas south of the Seine because they felt a lot less touristy – the 13th, 14th, and 15th arrondissements. But these areas felt more local than places like the 3rd, 5th, and 7th arrondissements, which are all filled to the brim with souvenir shops. I also really liked the area around Bercy. It's a lot more modern, which usually isn't my taste, but I might've just gotten a bit sick of the Hausmann-looking Paris.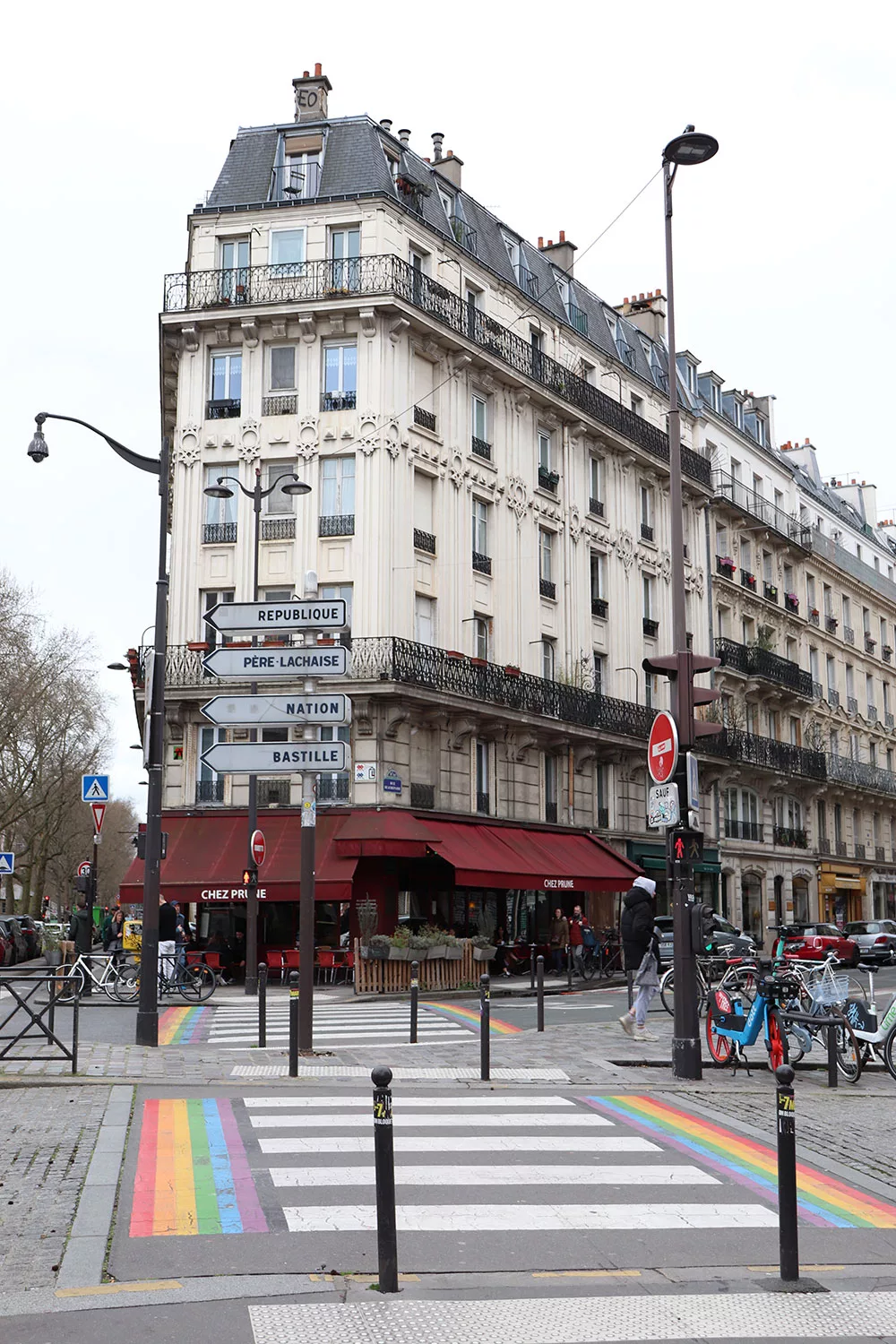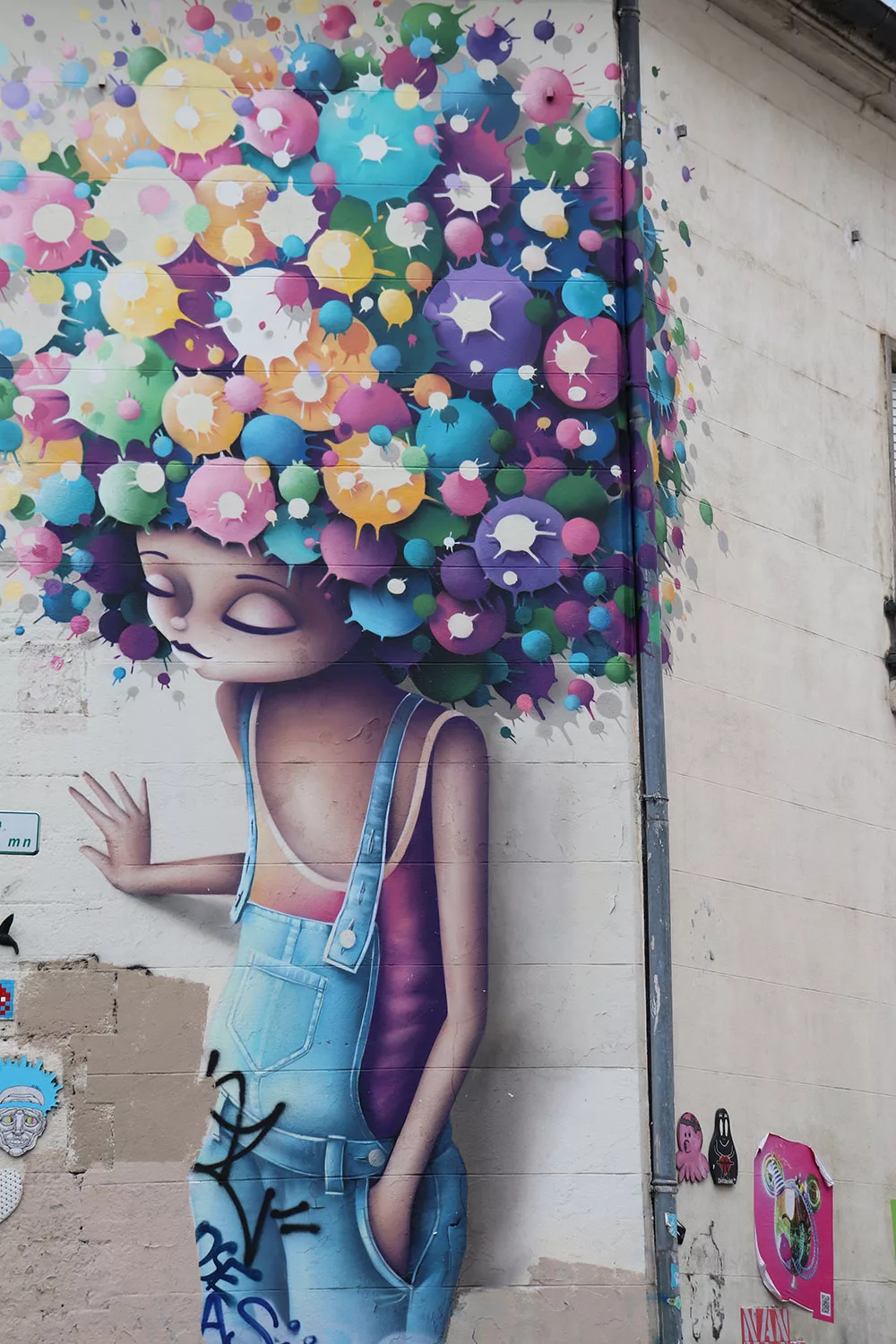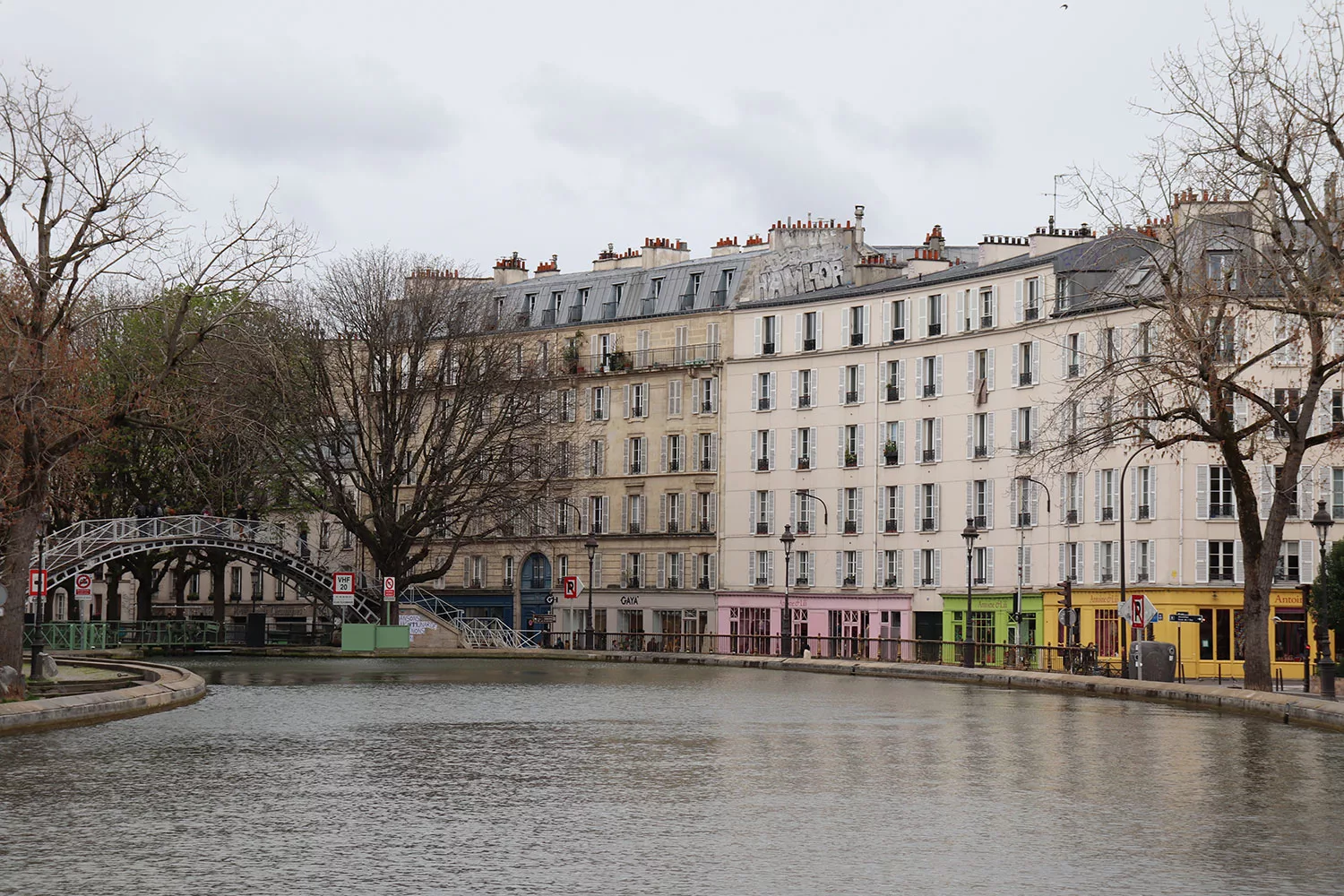 To the north of the city, the areas around Canal St-Martin and Bassin de la Villette are nice and have fewer tourists, as well. Of course Paris is filled to the brim with people, whether they're just visiting for a day or have lived their all their lives. But these areas I'm recommending should give you a little taste of the "real" Paris.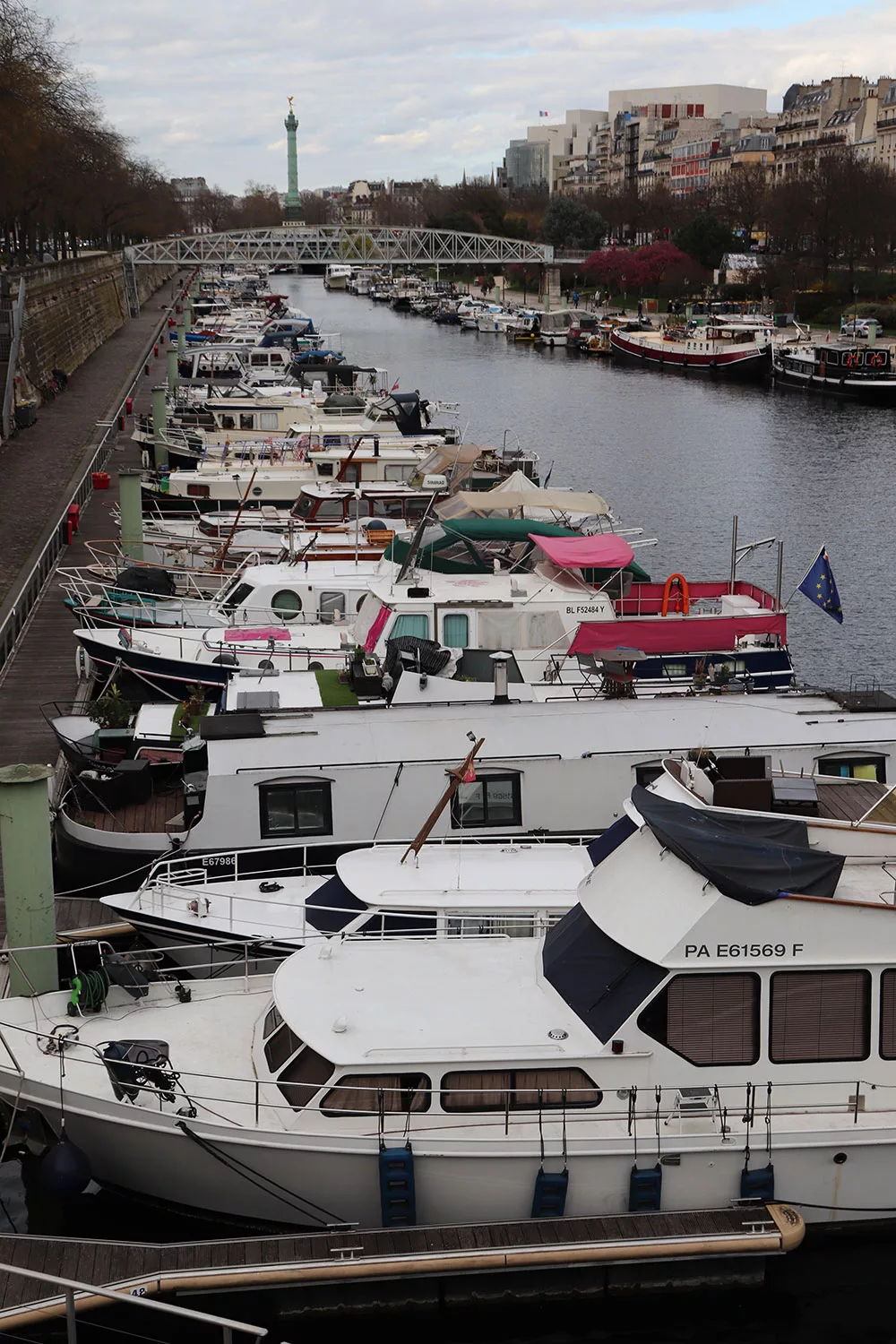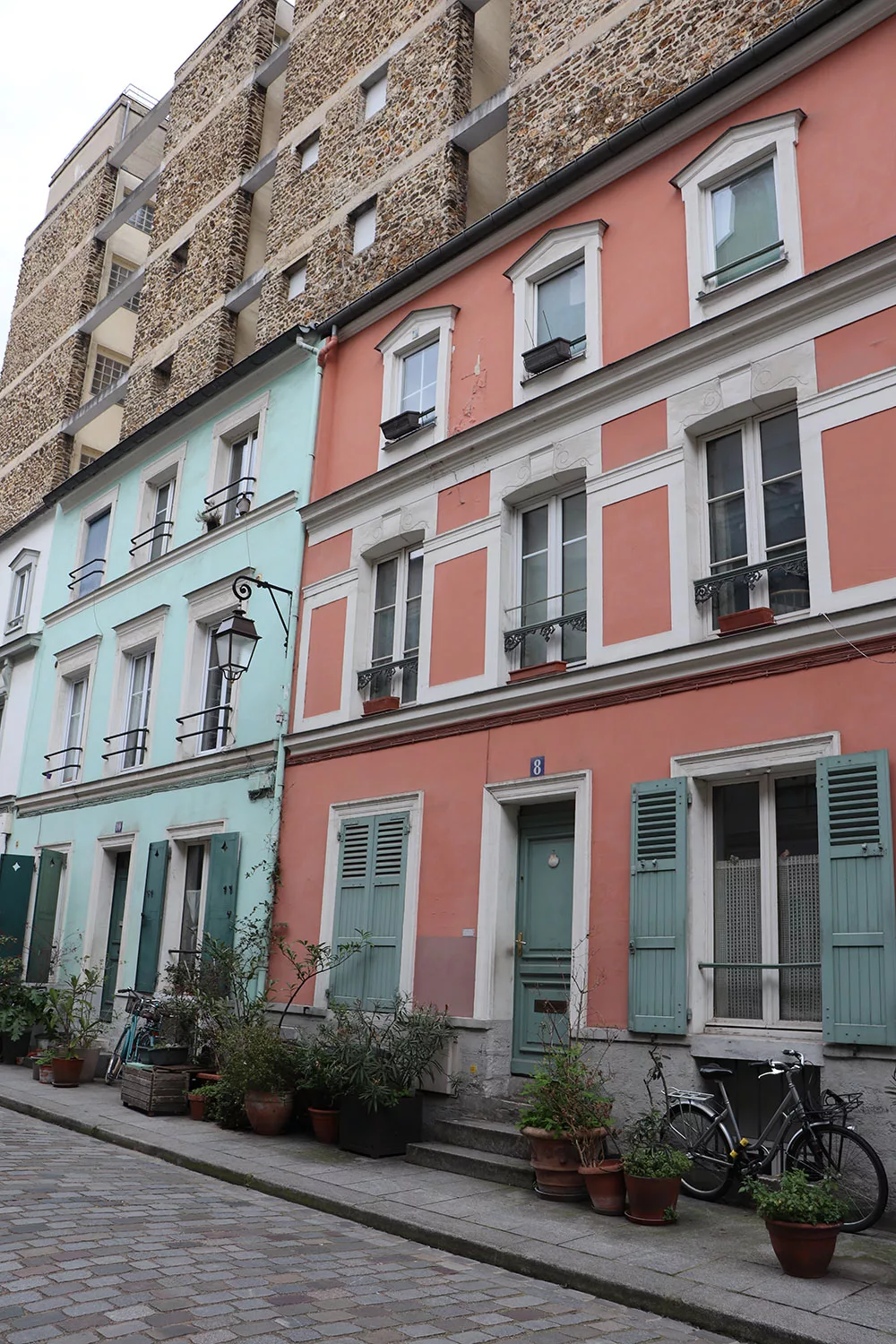 Basically, when people ask me where to stay in Paris, I just say they should stay by a metro station. It's hard to go wrong with an area in Paris (though the northern areas are a bit sketchier), so just having public transit readily available is probably the best bet.
Is Paris overrated?
My answer? No.
However, it is heavily romanticised and that's not a great depiction of Paris. The city is notoriously dirty and crowded. There are quite a few rats. The weather is often grey. You'll probably see someone urinate or defecate in public. And the French are not known for their welcoming personalities. It's actually one of the grossest cities, ever, which is why I think a lot of people will say it's "overrated."
But it also has an amazing history spanning thousands of years. I couldn't even write an overview of Paris' history as it's just so extensive. The city is an open-air architectural museum for all periods of French architecture and is notably identifiable by its Hausmann design. The museums are world-class. The food is amazing. Whatever type of scene you're into, Paris probably has something for you. So no, I would not call it "overrated" or skippable.
Paris is not my favourite city and I can see why people would't like it. But objectively speaking, it's still one of the most culturally and historically important cities in the world. So no, Paris is not overrated.
What is the weather in Paris like?
Three seasons of the year, Paris is cold and grey. You'll want to pack warm clothes in layers. In spring and autumn, there can be a few warm days. It is usually warm in the summer, but if you're from the American south (like me), then it's just that – warm. But heat waves are unfortunately not uncommon these days. Before any trip, look at a weather app to see more precisely what the weather will be like.
It rarely snows in Paris but rain is fairly common. Packing layers is the best bet.
Getting Around Paris on Public Transportation
Paris has the best public transportation system I've ever experienced. They have a network of metro trains and busses that are very easy to navigate, run often, and can get you anywhere in the city. There are many strikes in France but I've been in Paris during many of these strikes and have still been able to get around just fine.
It's also very cheap. You can buy tickets in designated metro stations for about 2 euro per, or you can buy a Navigo pass. The pass is better if you're visiting for an extended period of time. You pay a fee to use the Parisian public transport system the entire week (important: the week always starts on Monday, so if you pay the fee on Sunday, you'll have to pay it again on Monday).
Did I miss anything?
Drop me a comment if you have any other questions that you'd like answered. I know I didn't cover all of France's huge capital city, but this should help make your plans for seeing the City of Light.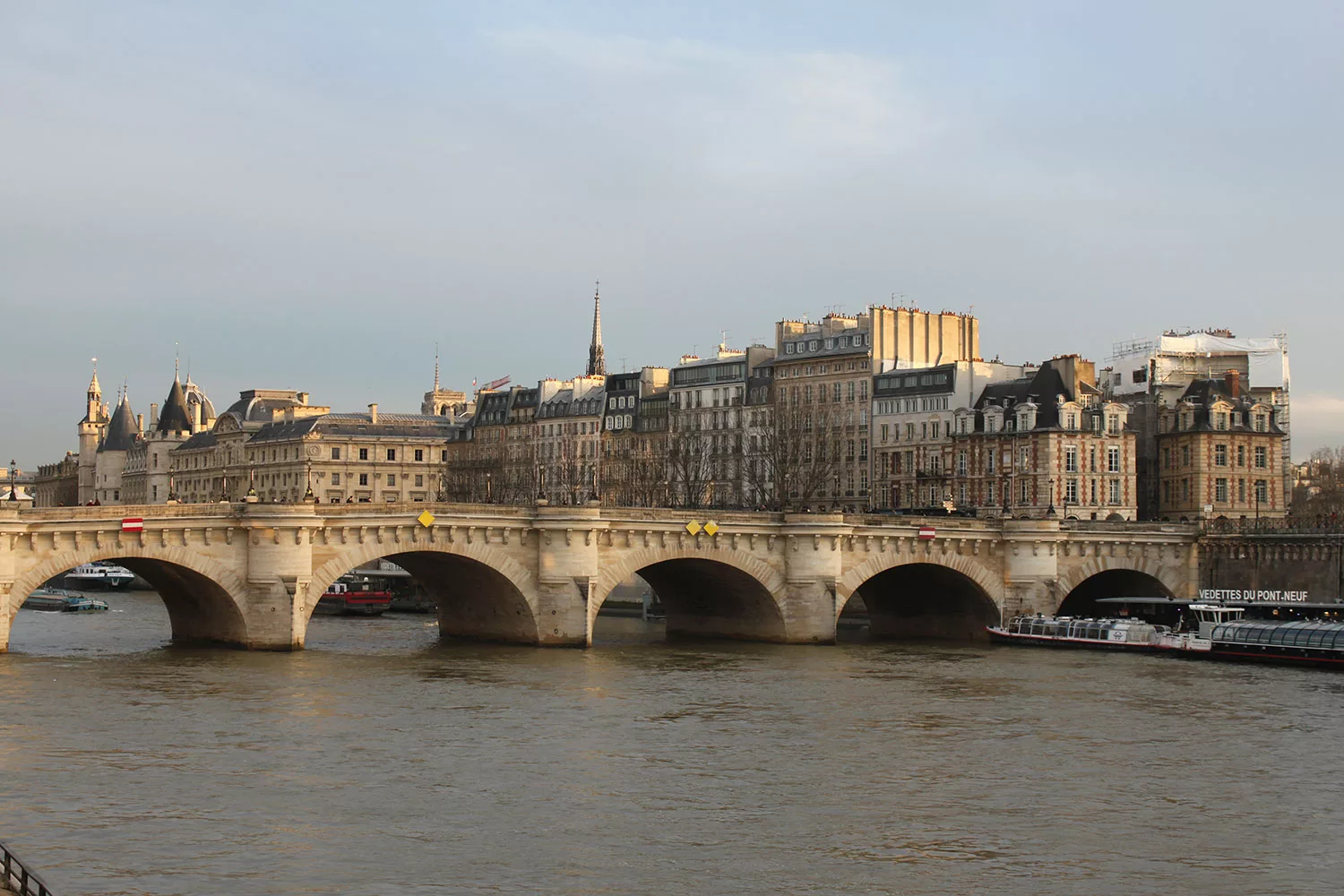 I hope this guide helped you plan your trip to Paris, whether it's your first time or your fifteenth. Je vous souhaite un bon voyage!
Please note that this post may contain affiliate links. These are at no additional cost to you but I receive a commission if you make a purchase through the link, and the commission helps me run my blog. Thanks for your support!
Tags:
europe
,
france
,
paris
Sharing is Caring
Want to support me?
Buy me a Coffee