33+ Things to Do in Edinburgh
Originally published on Thursday, October 3, 2019
As the biggest city in Scotland, there are numerous fun things to do in Edinburgh. Edinburgh is an absolutely beautiful city and one of my favourites. It's steeped in history and has amazing architecture, history, and culture. There are lots of things to do in Scotland's capital, and here is a list of 33+ of them.
Places to See in Edinburgh
Go up to Calton Hill.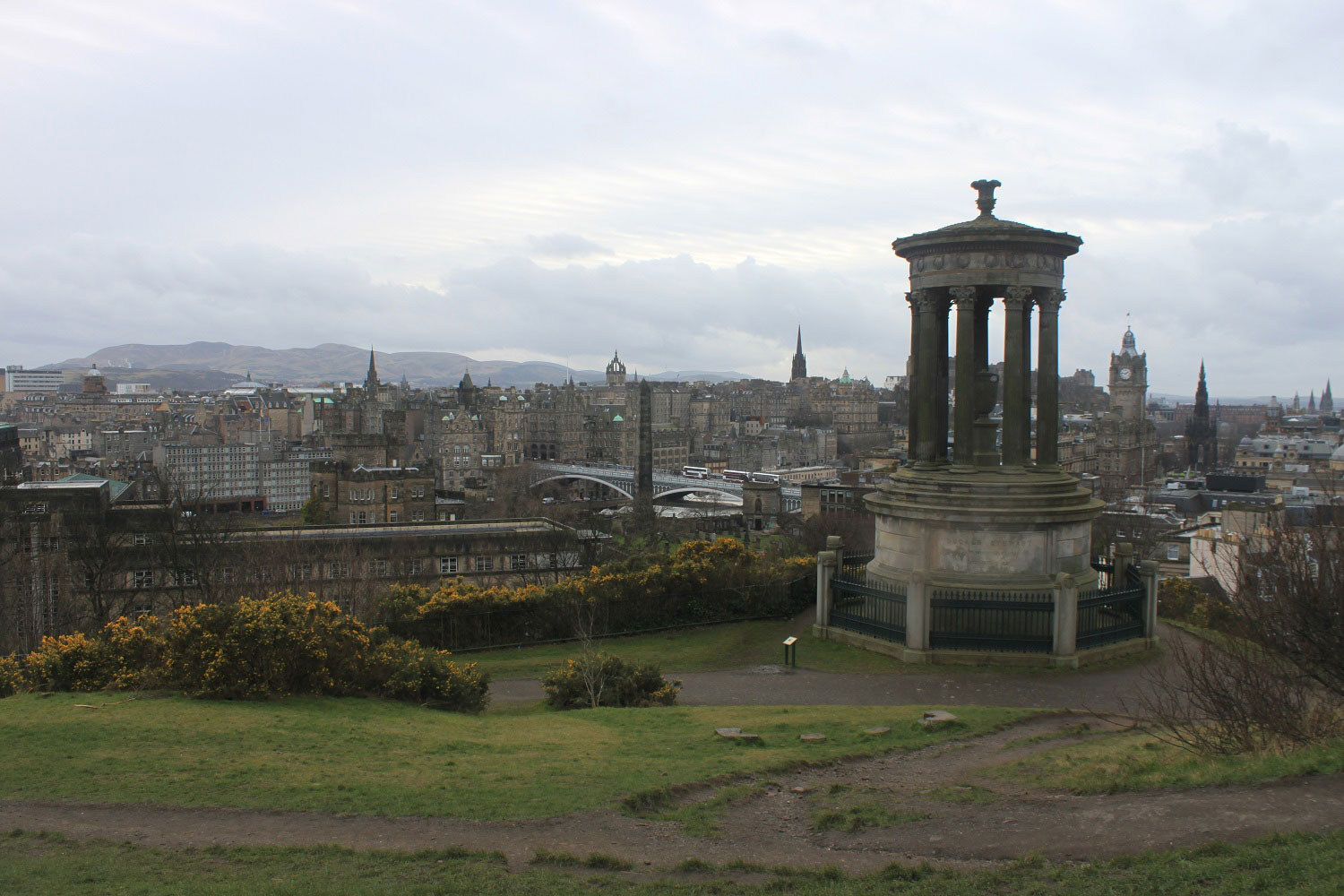 Calton Hill was established in the romantic era when faux ruins were in style. It has some interesting pieces but also boasts wonderful views of the city.
Visit the Palace of Holyroodhouse.
Holyrood Palace is the Queen's home in Edinburgh, and it was also Mary Queen of Scot's home. Her friend David Rizzio was murdered here. As the queen is not there most of the time, you're welcome to have a tour inside.
See St. Giles' Cathedral.
St. Giles' Cathedral on the Royal Mile is a beautiful work of architecture and is also several hundred years old. It's not super interesting on the inside though you can take rooftop tours on weekends.
Stroll through Princes Street Gardens.
These well-manicured gardens are located right down the hill from the castle. You can get fantastic views of the castle from here, and the flowers are quite pretty in warmer months.
See the grotesque at Greyfriars Kirkyard.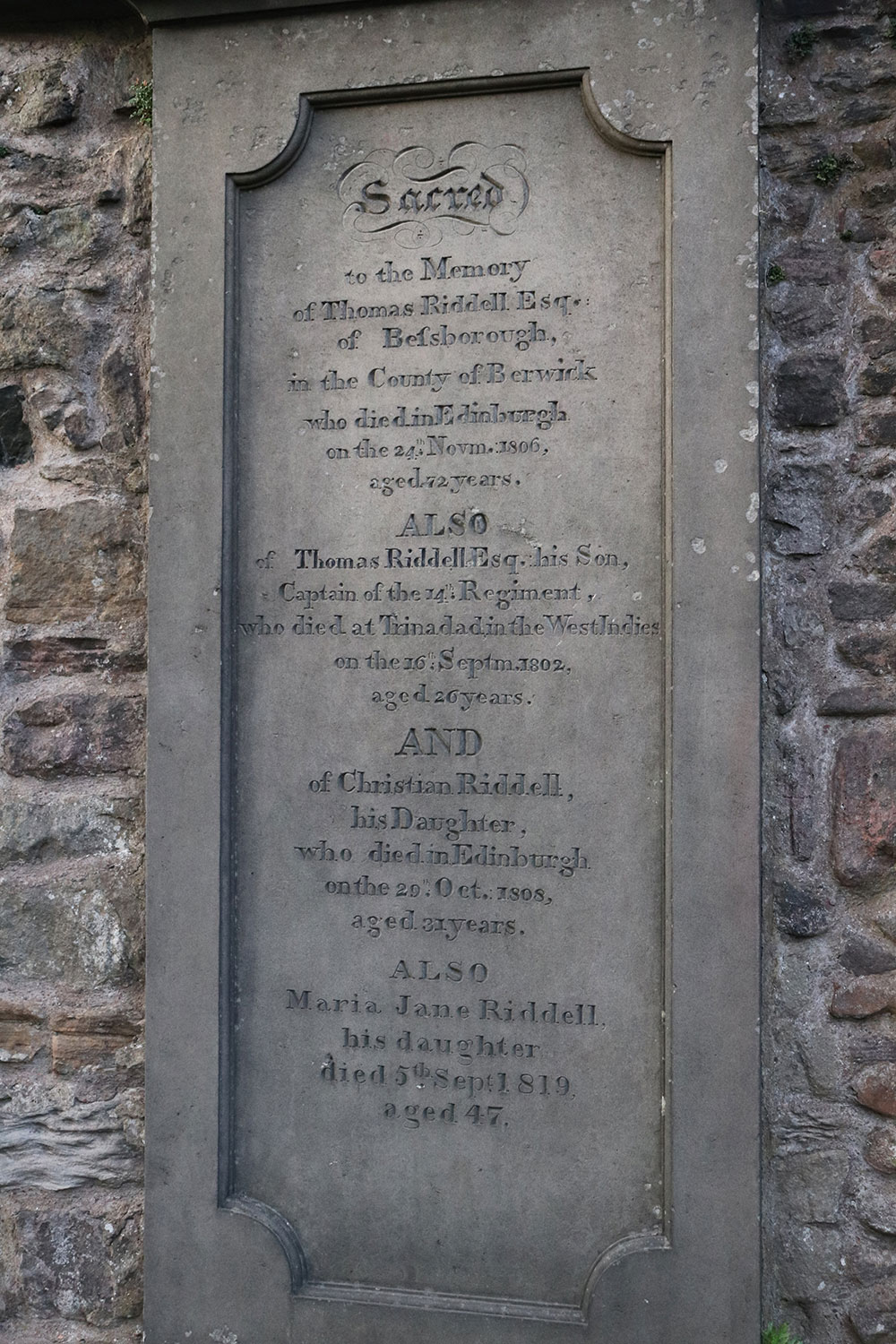 Greyfriars Kirkyard is arguably the most famous cemetery in Edinburgh. It is hear that you can find names like Tom Riddell, McGonagall, and Moody – all inspirations for Harry Potter characters. However it also has incredibly beautiful, grotesque, and intricate gravestones and mausoleums.
(If you're a Harry Potter fan then you should also check out my blog post, Harry Potter's Edinburgh.)
Don't touch Greyfriars Bobby's nose.
You're supposed to have luck when you touch Bobby the Dog's nose, but Edinburgh locals don't like tourists doing this as it ends up causing a lot of damage. Just admire the statue of this wonderful animal. You can read his story here.
Climb the Scott Monument.
You may not want to since it's several hundred steps up, but you should at least see one of Edinburgh's most iconic monuments, dedicated to Sir Walter Scott.
Stop by the Balmoral Hotel.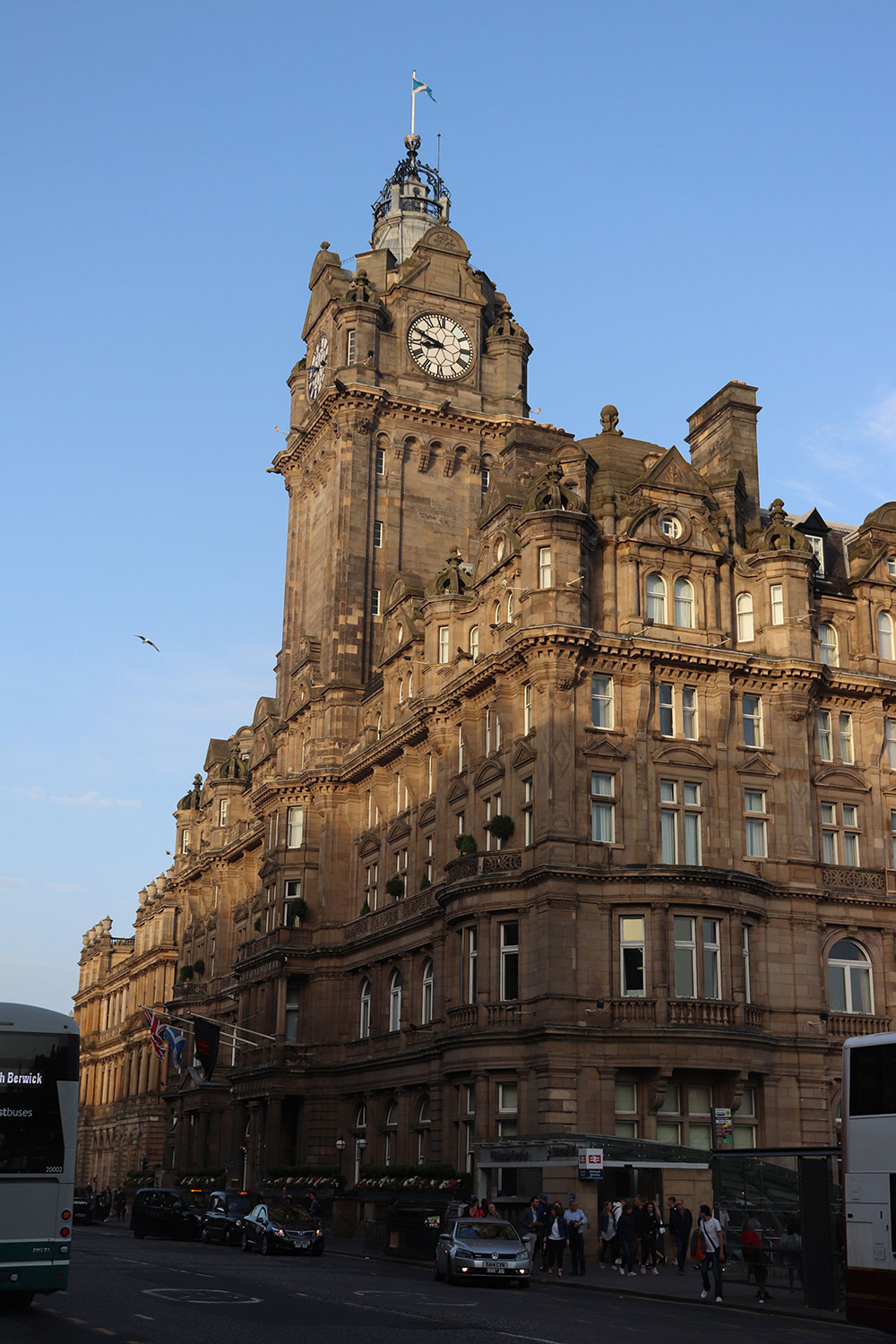 If you're not staying there, you may still want to stop by the Balmoral Hotel. It's right central Edinburgh and is where J.K. Rowling wrote the last Harry Potter books.
See Charlotte Square… at night.
Charlotte Square is a super cute Georgian square. It gives you an idea of where the wealthy lived in Georgian Edinburgh, and it's apparently quite haunted once the sun sets.
Stroll through Dean's Village.
A bit out of the way, Dean's Village is a picturesque part of Edinburgh. You can walk along the river and see all the cute medieval buildings.
Stop by the John Knox House.
Now a venue for small events, the John Knox House was only John Knox's residence for a short period of time. However it's still a monument from the most famous time in Scottish history.
Museums in Edinburgh
Visit Edinburgh Castle.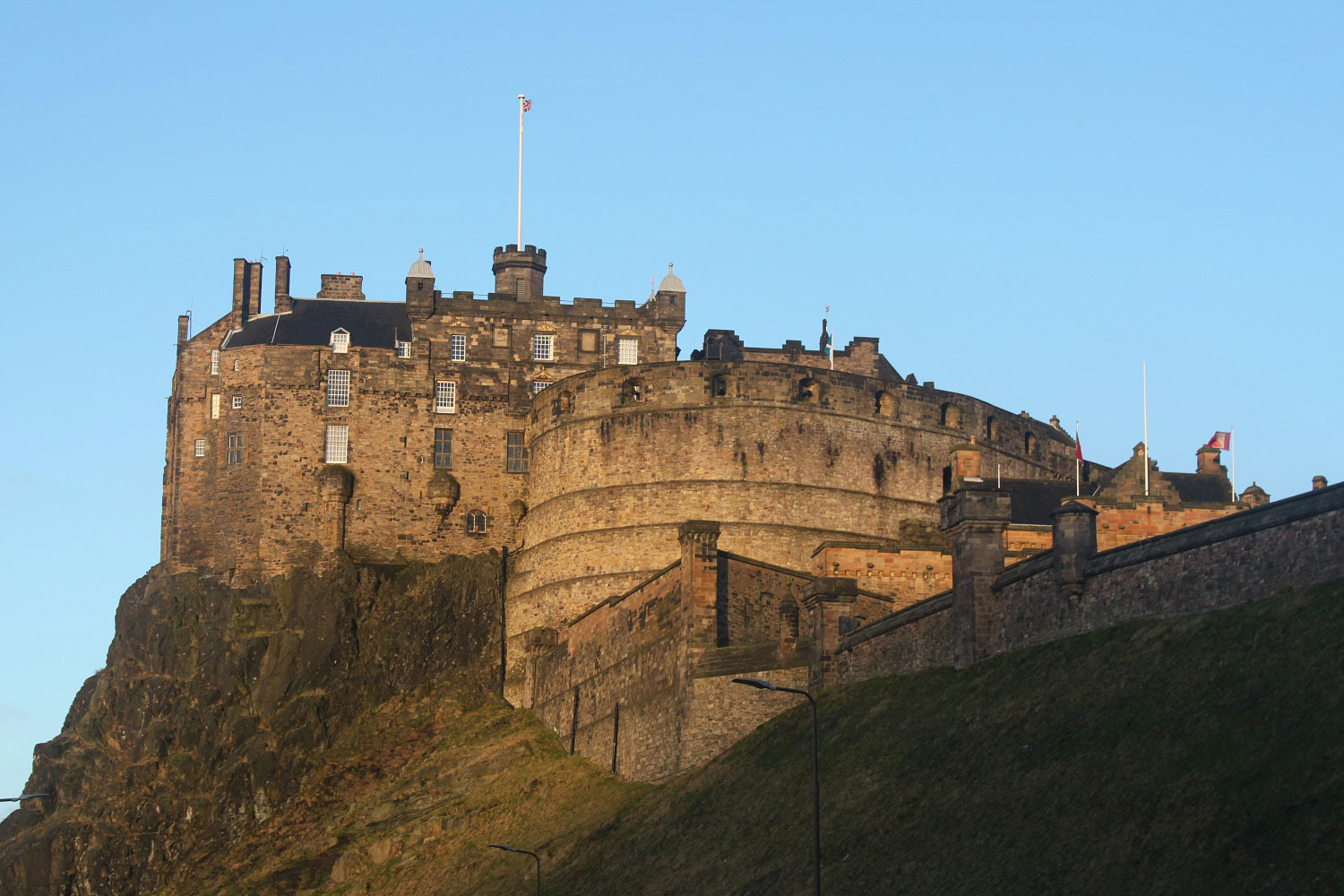 It's tough to see Edinburgh and not stop by Edinburgh Castle. The Castle has been the centre of Edinburgh for over a thousand years, and today it serves primarily as a warfare museum with other exhibitions such as Crown Jewels and St. Margaret's Chapel.
Head to the National Museum of Scotland.
I thought Scotland's national museum had a lot of interesting items on display, such as Greyfriar's Bobby's collar and Dolly the Sheep. It's free so I'd definitely recommend checking it out.
Have fun at Camera Obscura.
Right off of the Castle, Camera Obscura is a fun museum that focuses on illusions and eye tricks. Most exhibits require 2 people so be sure to come with a friend.
Venture underground at Real Mary King's Close.
Edinburgh was one of those cities that was covered up and rebuilt when it needed new life. You can view the parts that were covered up with a tour of Real Mary King's Close. Be sure to get tickets in advance because they sell out.
See the Scottish National Gallery.
Of course Edinburgh houses Scotland's national gallery. It's quite small.
Also see the Scottish National Portrait Gallery.
See famous Scottish faces at the National Portrait Gallery. It is housed in a neo-gothic building that has a beautiful interior arcade.
Stop by the Museum of Edinburgh.
The Museum of Edinburgh is a small museum that tells the history of Edinburgh through artefacts.
Go across the street to the People's Story Museum.
Across from the Museum of Edinburgh, and similar in nature, the People's Story Museum focuses on the working class of industrial-age Edinburgh.
See the Museum of Childhood.
Not to be confused with the V&A, Edinburgh's Museum of Childhood is a museum dedicated to the toys people play with in their youth.
See writers' lives at the Writers' Museum.
If you like Sir Walter Scott, Robert Burns, and/or Robert Louis Stevenson, head over to the Writers' Museum. They have displays on objects pertaining to each writer's life.
Take a tour at the Scotch Whisky Experience.
If you like Scotch, this Whisky Experience (complete with a barrel ride) may be worth a stop.
Stop into Georgian House.
Off of Charlotte Square is Georgian House, which as you can guess is a preserved Georgian home.
See the Surgeons' Hall Museums.
An important part of Edinburgh history is its medical/surgeon school. Several artefacts from that history are in a museum for the public to see.
Explore the Royal Botanic Garden.
Like many other large cities, Edinburgh has its own botanic garden.
Visit Modern One.
The Scottish National Gallery of Modern Art is a bit out of the way but may be worth a visit if you like modern art. There are two buildings – Modern One and Modern Two.
Activities in Edinburgh
Climb up to Arthur's Seat.
Legend has it that this used to be the site of Camelot. If you can brave the steel hill and mud, it's a beautiful and fun trek up to the top of this hill. You can also get fantastic views of the city.
Walk the Royal Mile.
Actually 1.8 miles, the Royal Mile is the stretch from Edinburgh Castle to Holyrood Palace. It's very tourist-y but still beautiful. Be sure to go off the Mile to get cheaper prices.
Visit Edinburgh Dungeon.
As Edinburgh has quite a morbid history, Edinburgh Dungeon pays homage to that and walks people through some of Edinburgh's scariest times.
Try some haggis.
A Scottish staple, vegetarian haggis also exists and is available at certain restaurants. I personally like that at the Baked Potato Shop.
Try some actual butterbeer.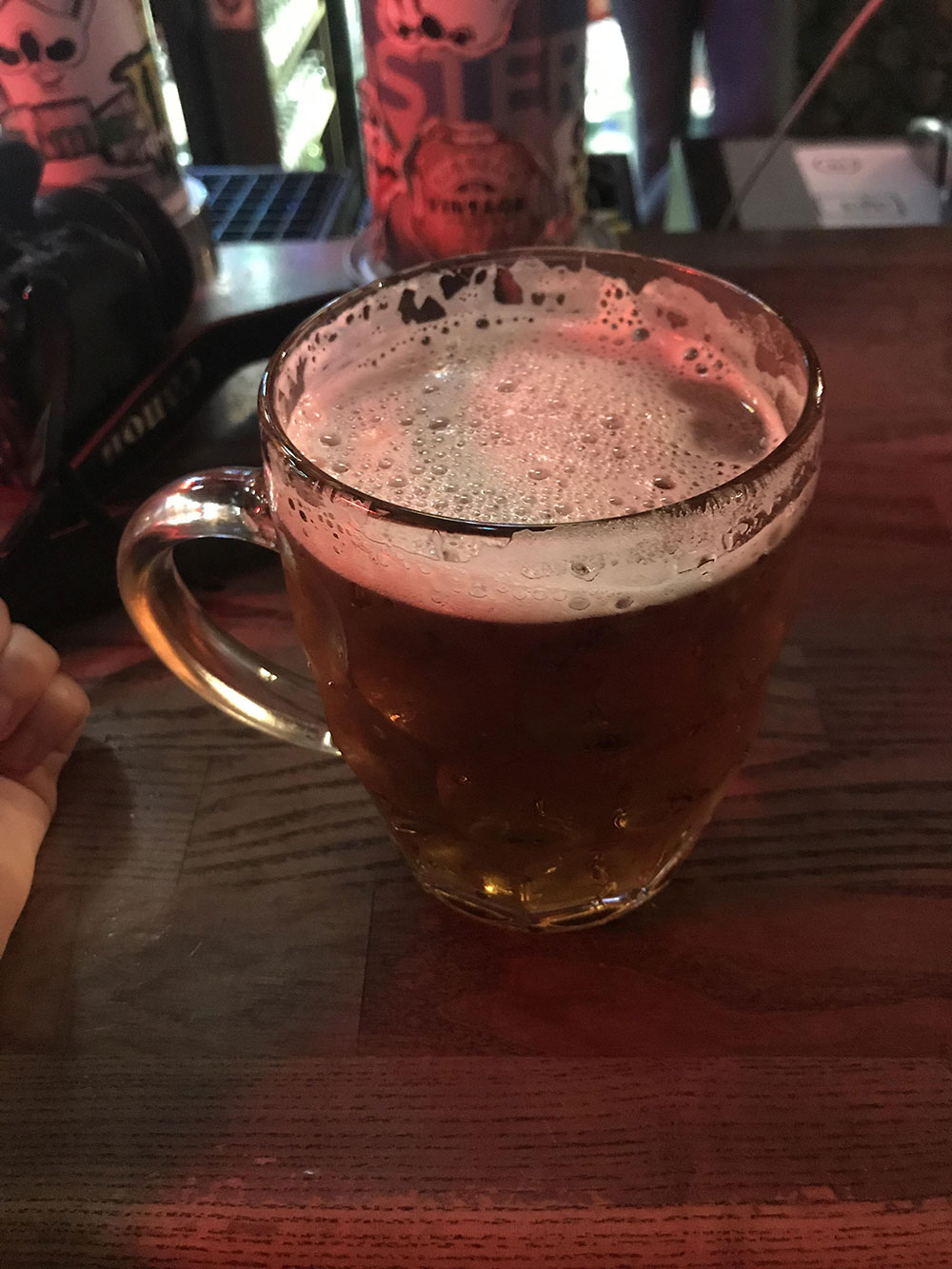 The Dog House pub actually serves butterbeer! The bar is easily accessible and the beer is actually alcoholic, unlike a lot of other renditions.
Go on a ghost tour.
Another activity to celebrate Edinburgh's morbid history, a ghost tour is an excellent way to see the city and learn about its past. Edinburgh is said to be one of the world's most haunted cities.
Walk to Leith.
Leith is a neighbouring suburb of Edinburgh. There's a lot of restaurants there, particularly seafood, and you can get there by walking along Leith Walk.
Edinburgh is an absolutely fantastic city and there's a lot to do there. Next time you go, be sure to do these 33+ things to make your trip complete.
Pin This for Later
Please note that this post may contain affiliate links. These are at no additional cost to you but I receive a commission if you make a purchase through the link, and the commission helps me run my blog. Thanks for your support!
Tags:
edinburgh
,
europe
,
scotland
Sharing is Caring
Want to support me?
Buy me a Coffee