Following the Stars in Los Angeles & Hollywood – Things to Do & Travel Guide
Originally published on Tuesday, September 8, 2020
Los Angeles is debatably the poster child of America. Hollywood culture is one of the ways we're put on the map. I myself love a good movie and am amazed by what people in the filmmaking industry have been able to create and accomplish. But I had no idea what Los Angeles was like or what to expect when I first visited.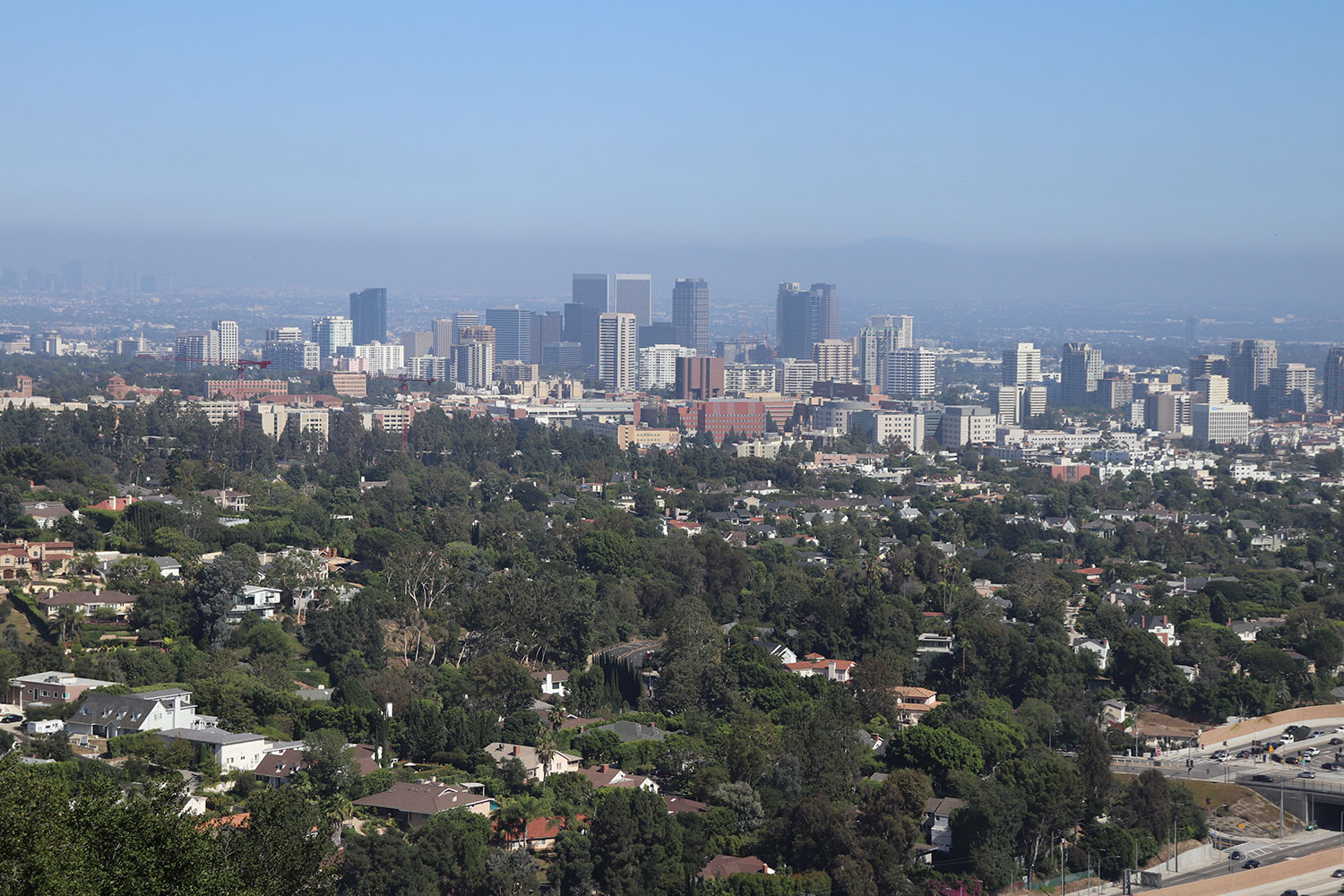 A Brief History of Los Angeles
Los Angeles is actually a lot older than I'd previously thought. The modern city dates to about 1771, when a mission was created in the Spanish territory of southern California. After being captured to Mexico, it was made the capital of California in 1839. It became a part of the United States only a few years later. The California Gold Rush didn't directly affect southern California but petroleum became a huge product of Los Angeles and ultimately boosted its economy. Around this time, Hollywood was farmland.
When films started becoming more popular around the 1910s, many were made in the Los Angeles area because of good weather and scenery. Back then, Thomas Edison also had patents for filmmaking equipment, and it was easier to avoid those patents on the other side of the country from Edison. Hollywood quickly caught on as a filmmaker's paradise and in a few short years, the area was home to several film studios.
Things to Do in Los Angeles
There are so many fun things to do and see in Los Angeles. My focus was in Hollywood. One place you have to visit is the TCL Chinese Theatre, which opened in 1927 as cinema was taking off. Over its almost 100-year lifespan, it's been known for red carpet releases with celebrity guests and the concrete outside its front doors. Concrete's a weird tourist attraction, but this has the hand, foot, and other type of prints from celebrities across the ages. You can go inside for a tour, which includes a history of the theatre and some costumes from movie stars, but you can also go inside to see a movie. It's about twice as much as a normal movie theatre but it is possible. At least stop to see the outside because this place is iconic Hollywood.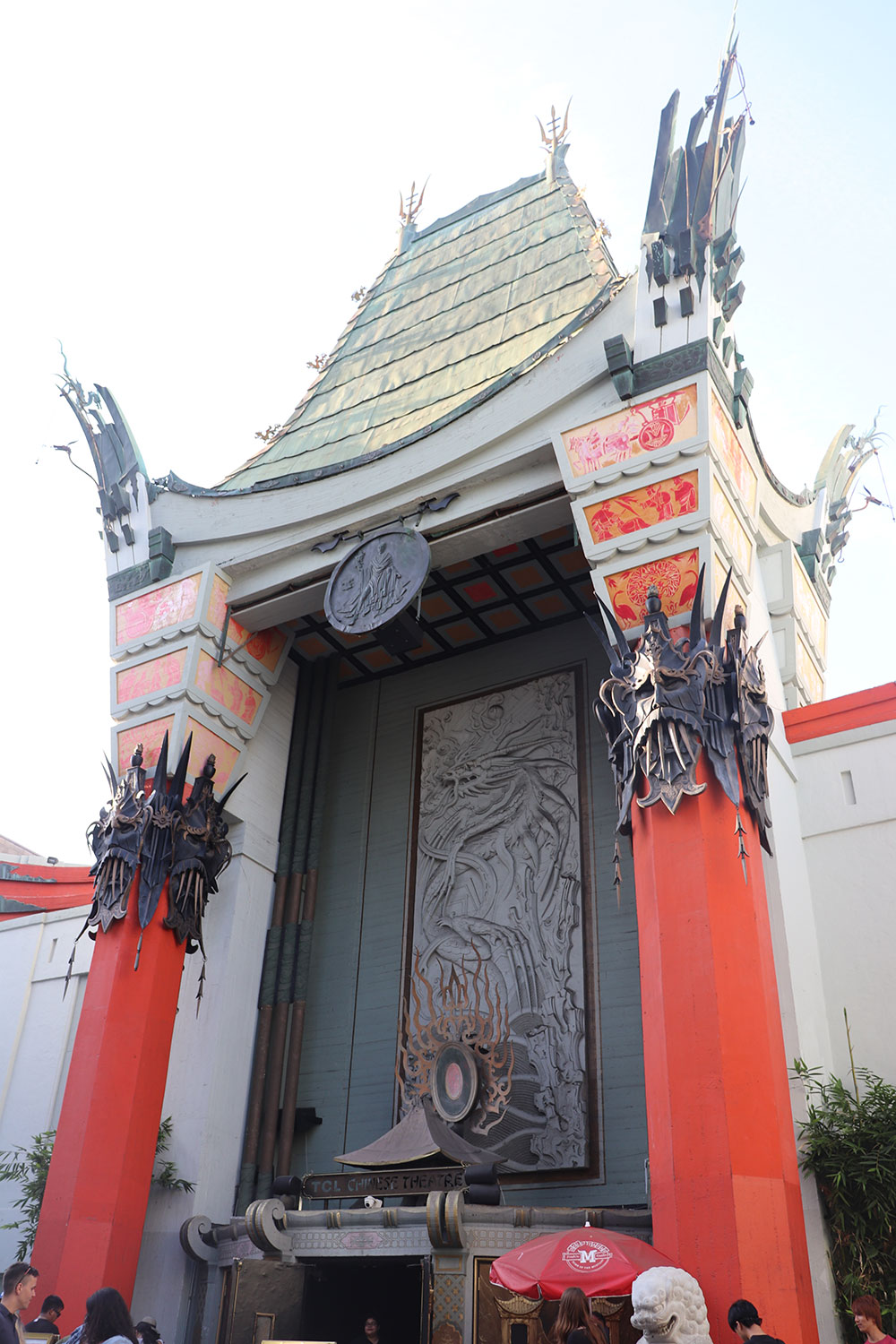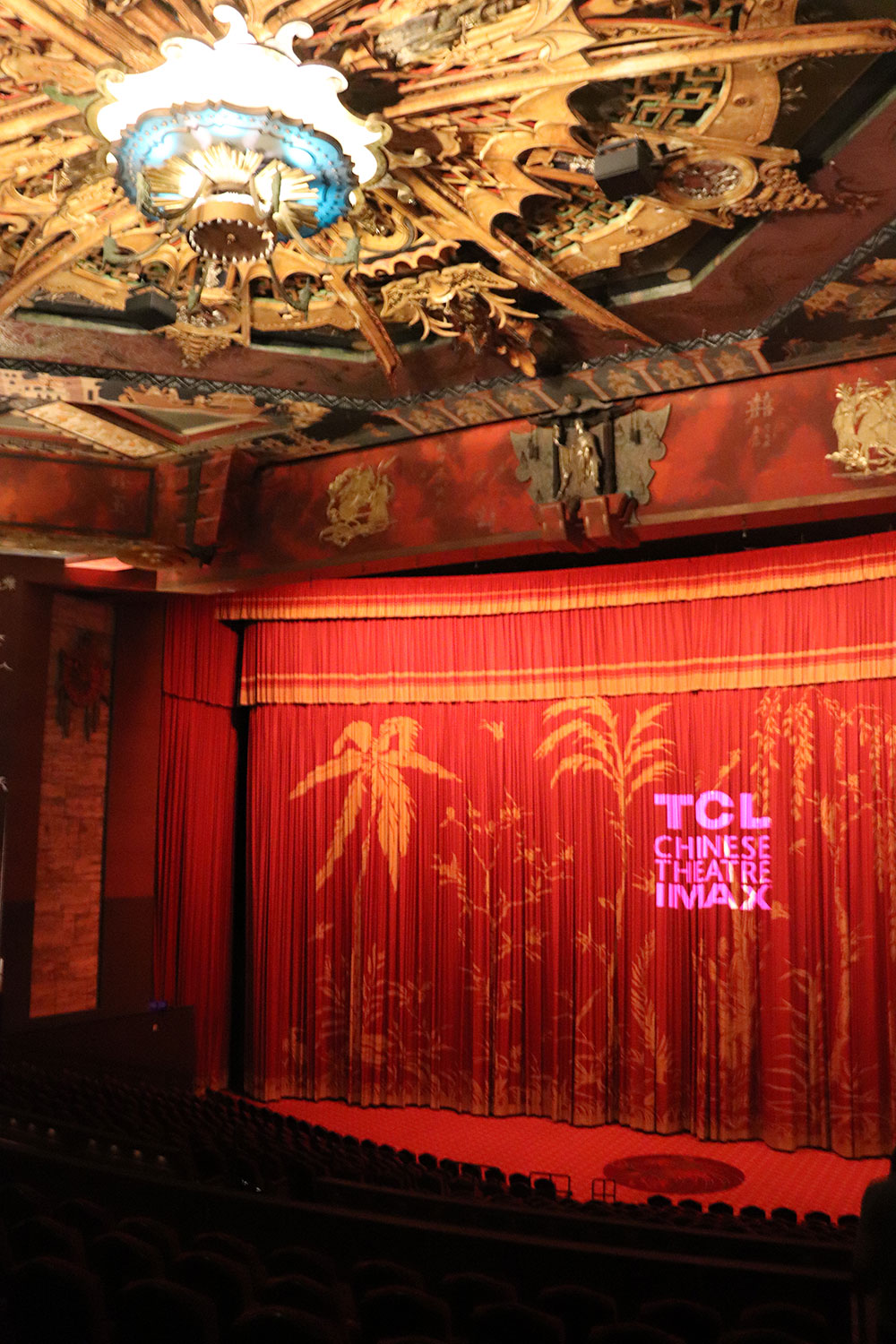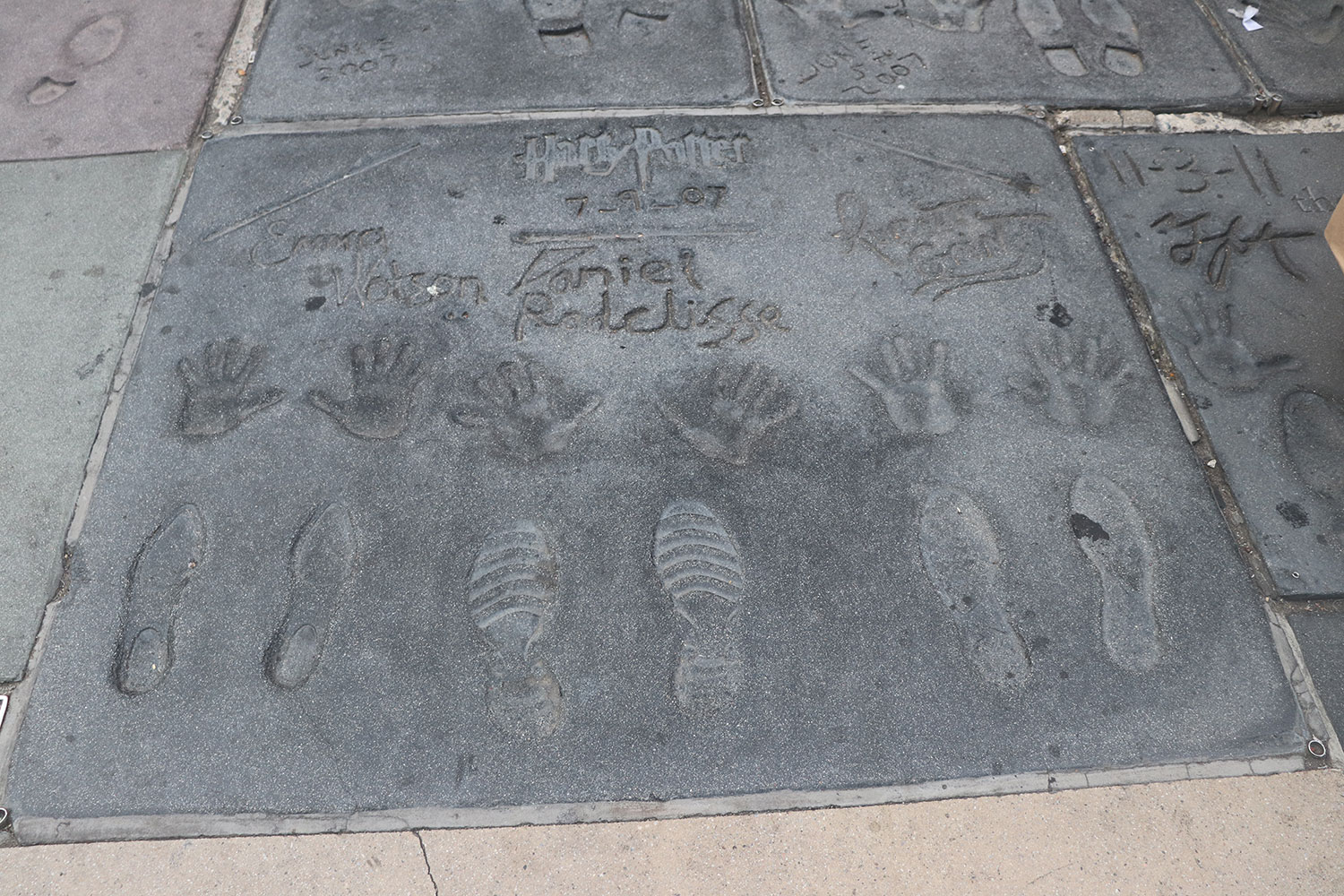 Speaking of iconic, another place to head to is Hollywood Hills where the Hollywood sign stands. This is actually a residential area but it's worth going to have a look at the sign and the rich people houses. What I particularly liked is the desert nature, filled with dry-climate plants like cacti. What was recommended for me to see in this area is the Wisdom Tree, which is a small hike that leads to a tree. The tree is noted because it's survived lots of natural disasters over its 40 or so year lifespan. Another popular thing to do in this area is the Griffith Observatory, with sweeping views over Los Angeles.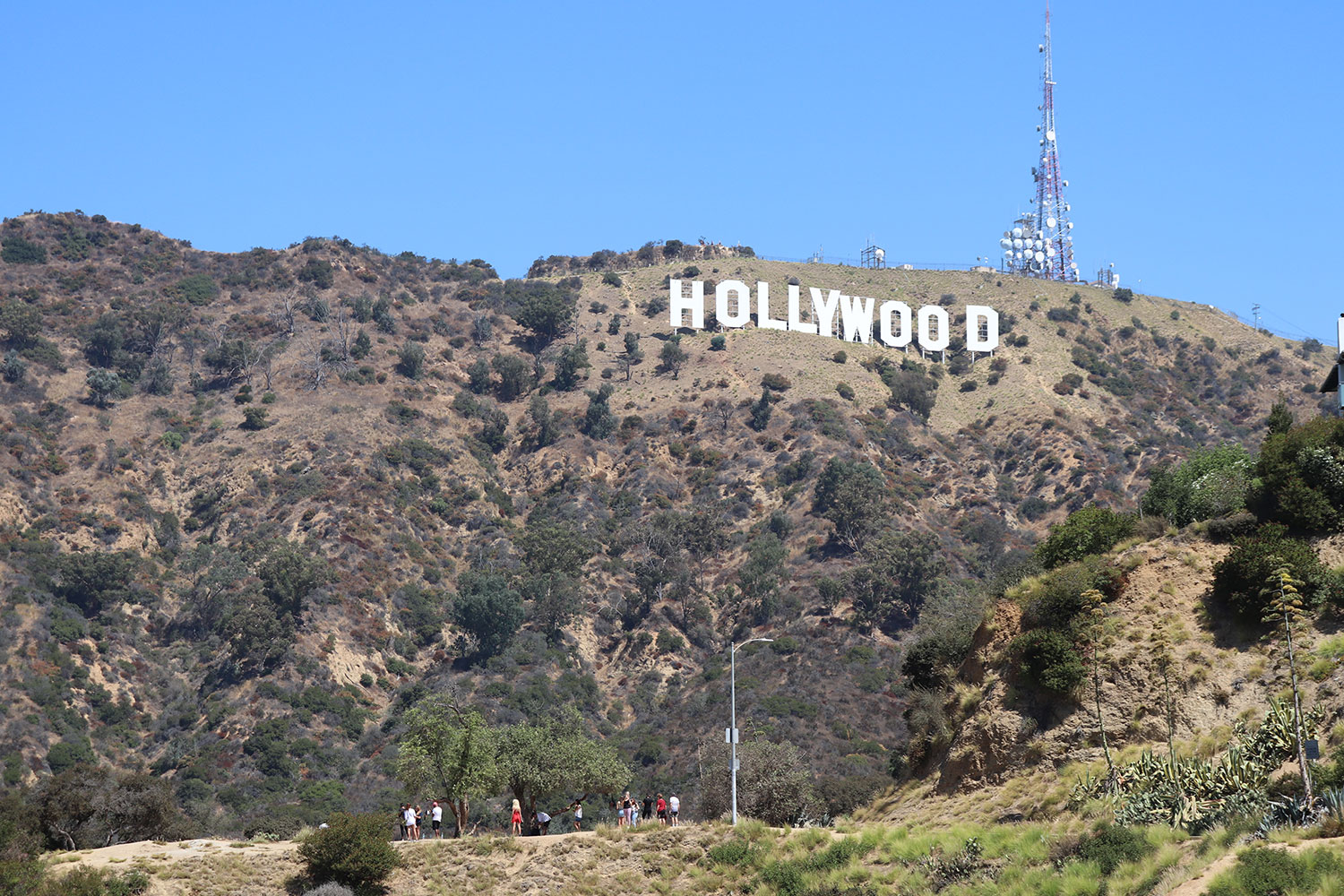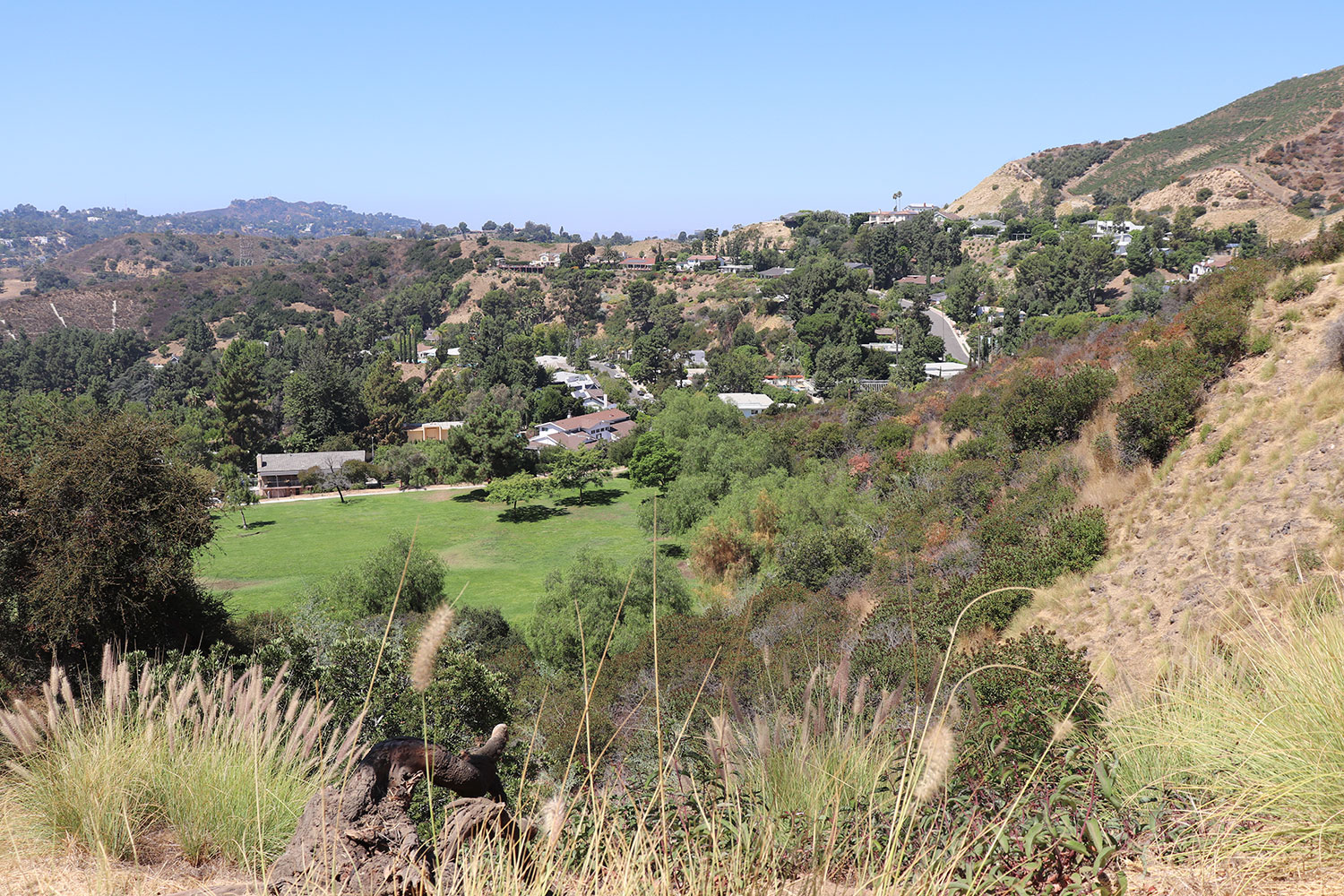 If you're into movies and TV at all (which you probably are), then you need to stop by Warner Brothers Studio Tour. An alternative or additional option is the Paramount Pictures Studio Tour. They're fun ways to gain insight to the secrets of Hollywood, and I have a blog post comparing the two here.
As so much is filmed in Los Angeles, you can even be part of a live audience for a show you'd like to see. Look into some of your favourite talk shows to see if they host any guests.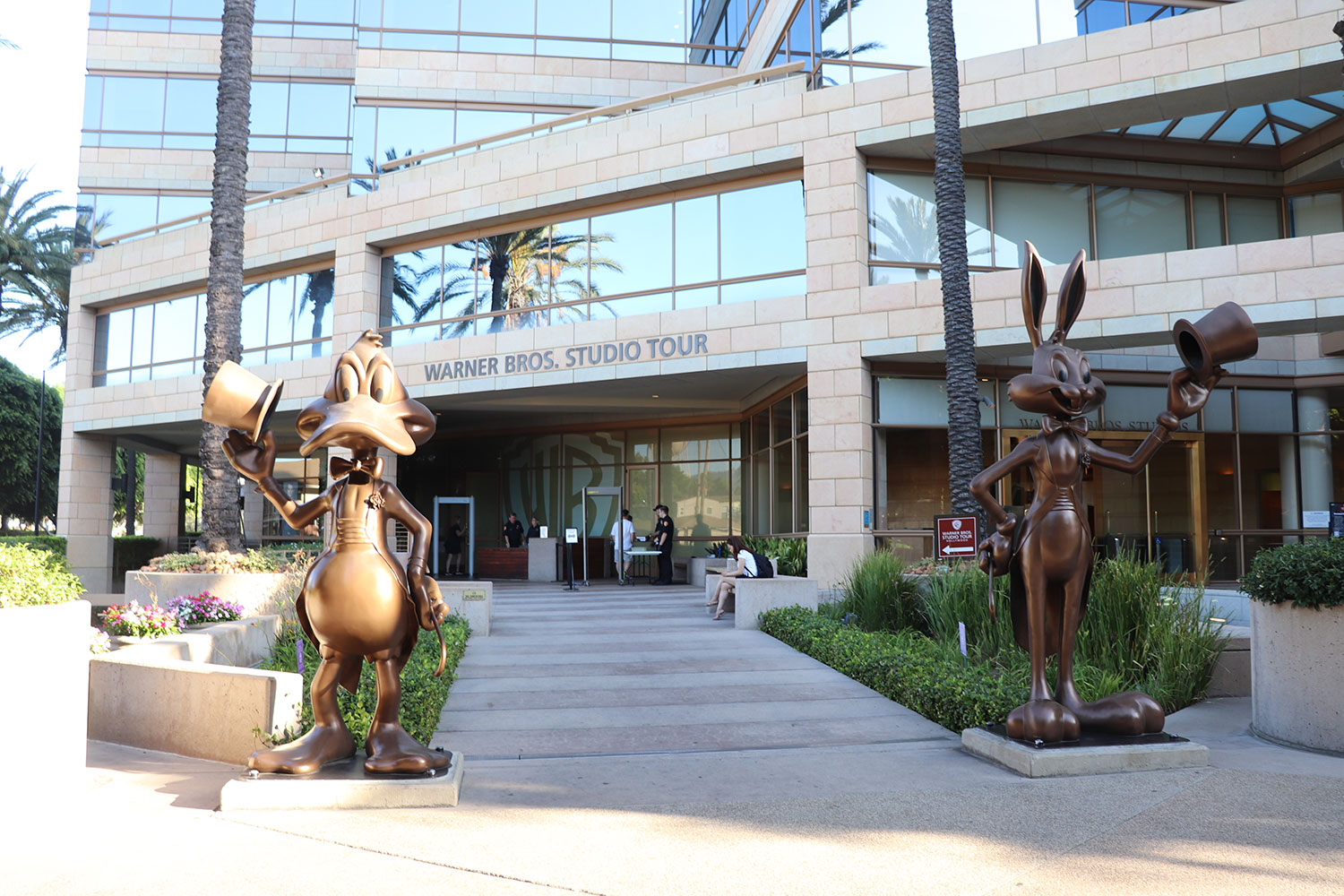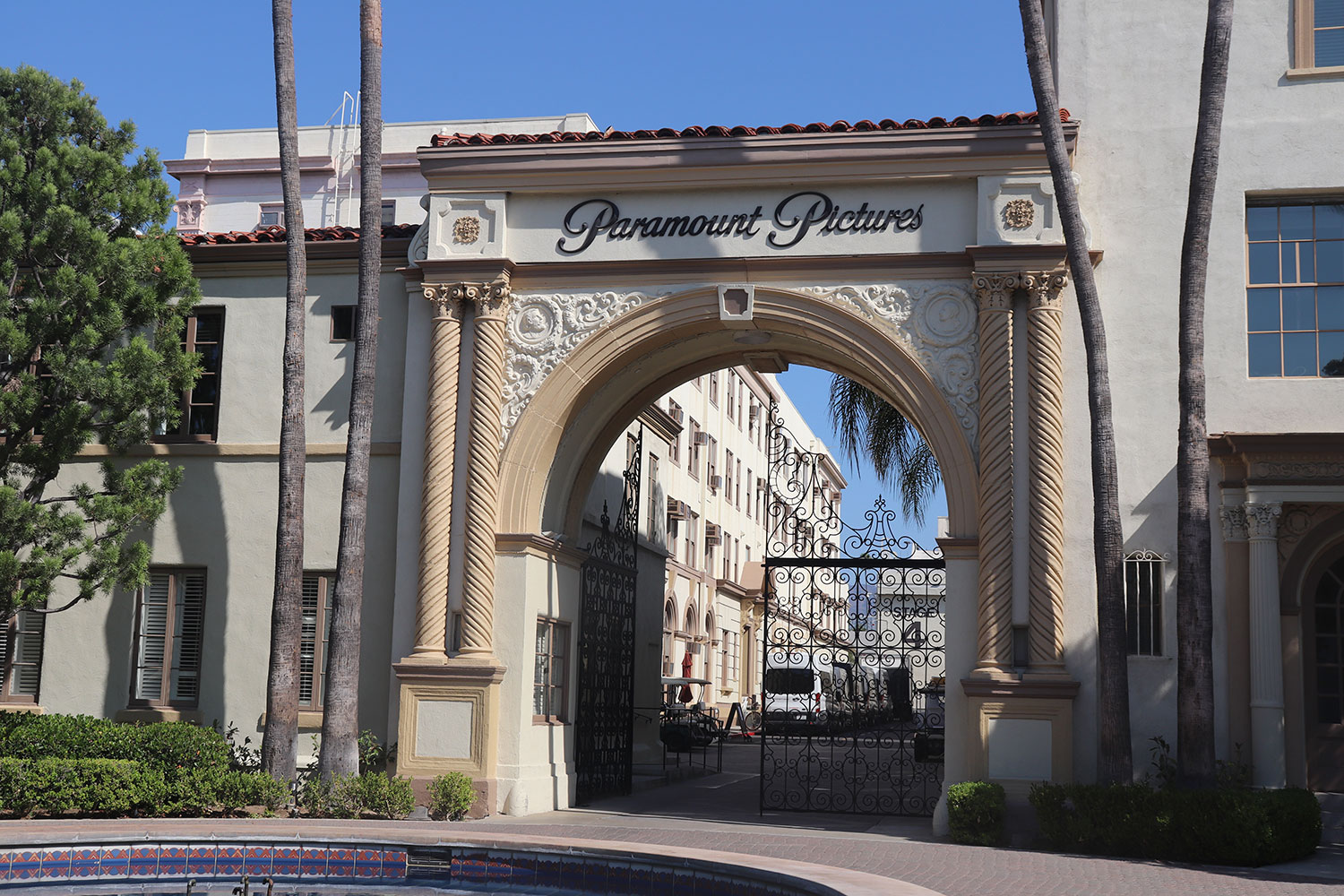 Another popular option in this area is to spend a day at Universal Studios Hollywood. I haven't been to this one but I love the one in Orlando! Disneyland is another theme park option.
Some other places to visit in Hollywood include the Walk of Fame, which is really not super exciting. That area's very dirty. You can also see famous graves at Hollywood Forever Cemetery. The Museum of Death is located in Hollywood, too, but I didn't enjoy it much. I did learn a lot but it was more of a murder museum and a bit disrespectful to the victims.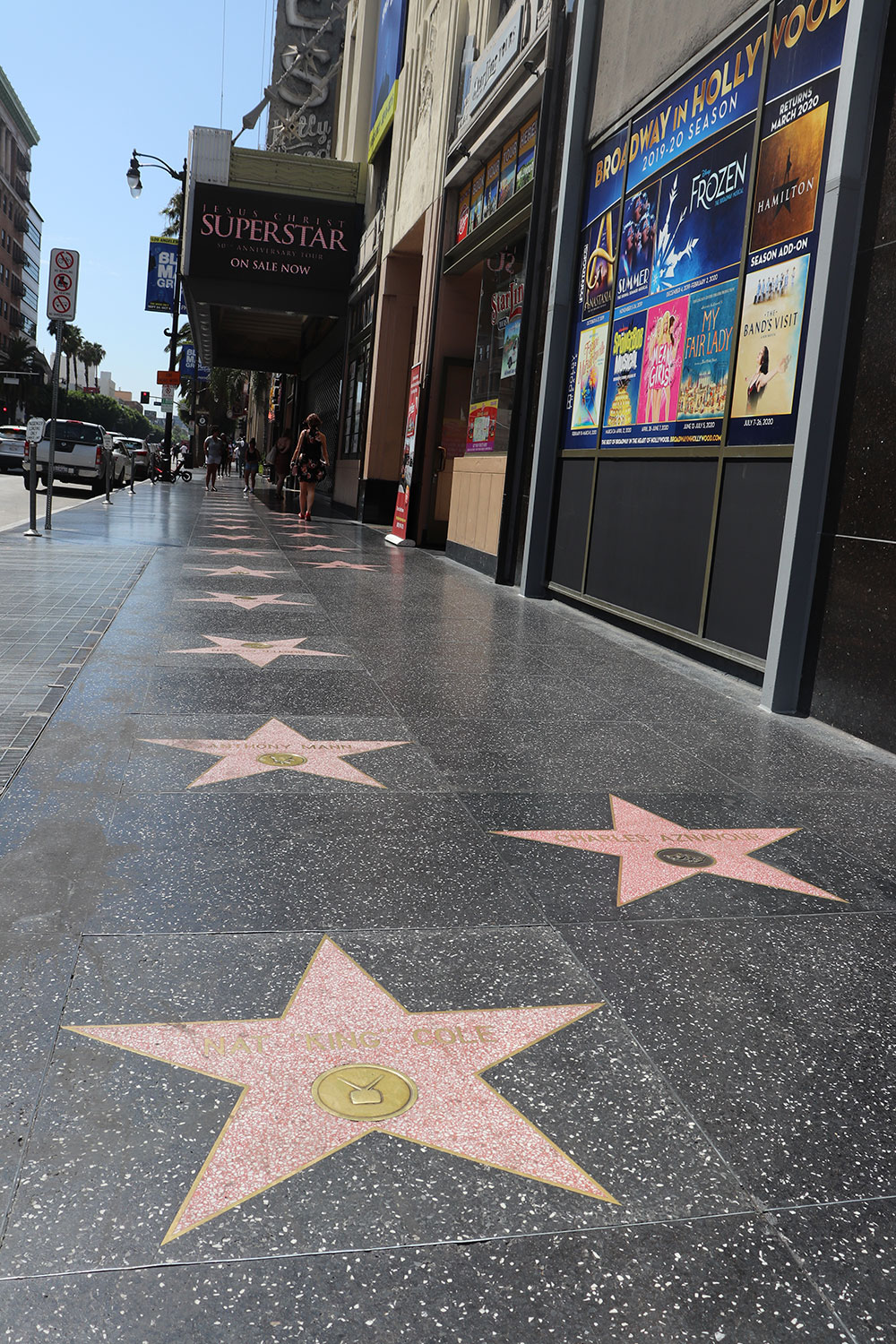 Of course, I couldn't go to Los Angeles without seeing art. The Getty Museum is one of the most famous in art. Oddly enough, I didn't really enjoy their collection, though they did have magnificent views of downtown L.A. I felt it was sparse compared to places like the Met and the Louvre, though it does of course have notable artwork. We also waited hours to get inside. However I would like to go back and visit the Getty Villa.
The Broad contemporary art museum is another popular one, but I didn't go since I'm not a contemporary art person. This is where I tell you that the worst thing happened to me in L.A.: I was super excited to see the Los Angeles County Museum of Art (LACMA) and they did not say on their website that they were closed for renovations. I was so bummed because their online collection looks incredible. If I go back, I'd need to visit them and also see The Huntington art collection and gardens.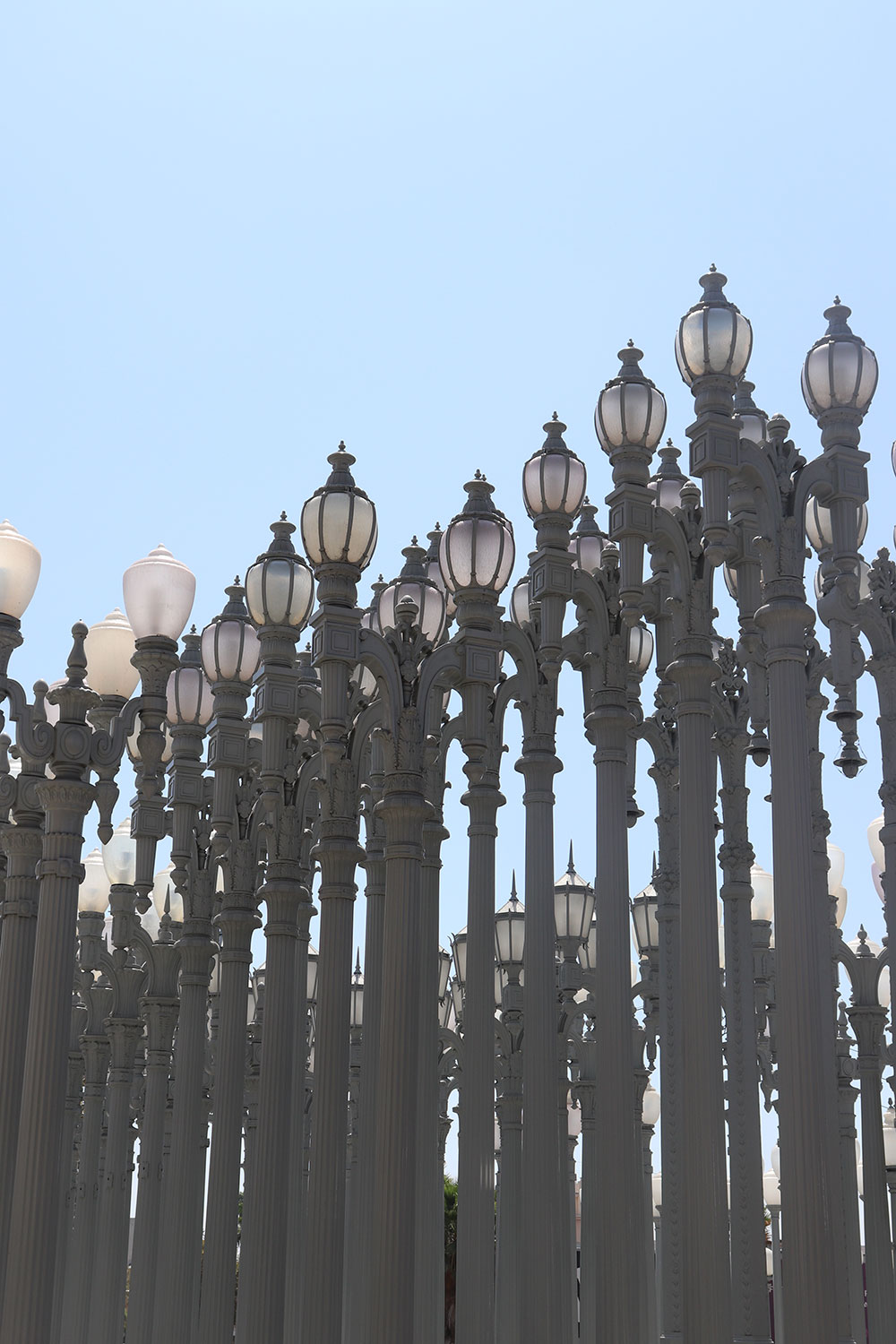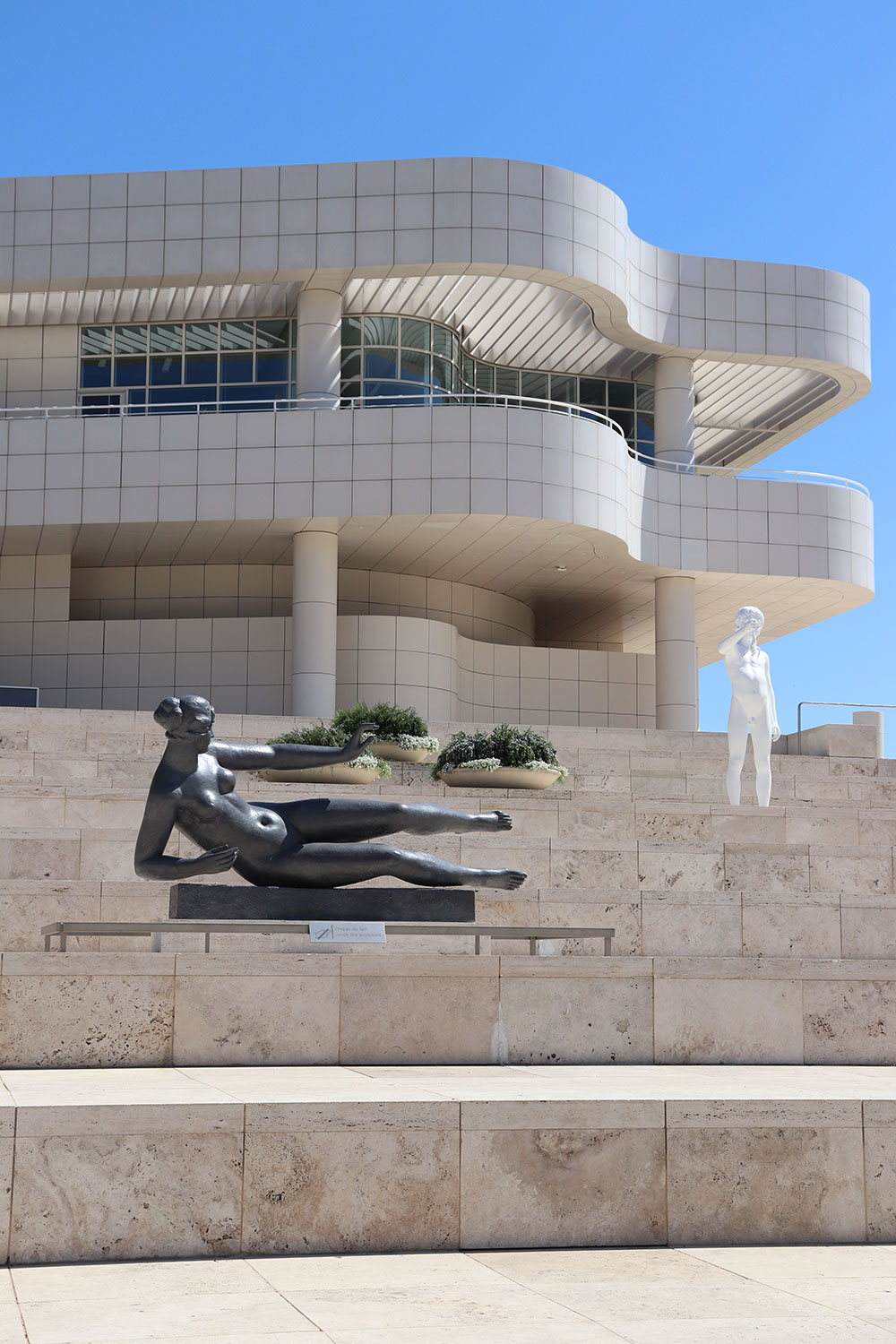 Some things I didn't get to do in Los Angeles but would like to one day include the Grammy Museum and the newly-opened Academy Museum of Motion Pictures. I'd also like to explore downtown LA more and see its famous Chinatown.
It's also a universal truth that you can't visit Los Angeles without visiting one of its neighbour beaches, Santa Monica and Venice Beach. This area has a beautiful coastline and there are lots of places to eat and shop, as well. Though Venice has more of a town feel, I liked Santa Monica because there is more to do. I also enjoyed the pier. Rides and games on an ocean pier during sunset is my idea of a good time! No matter how cheesy it is.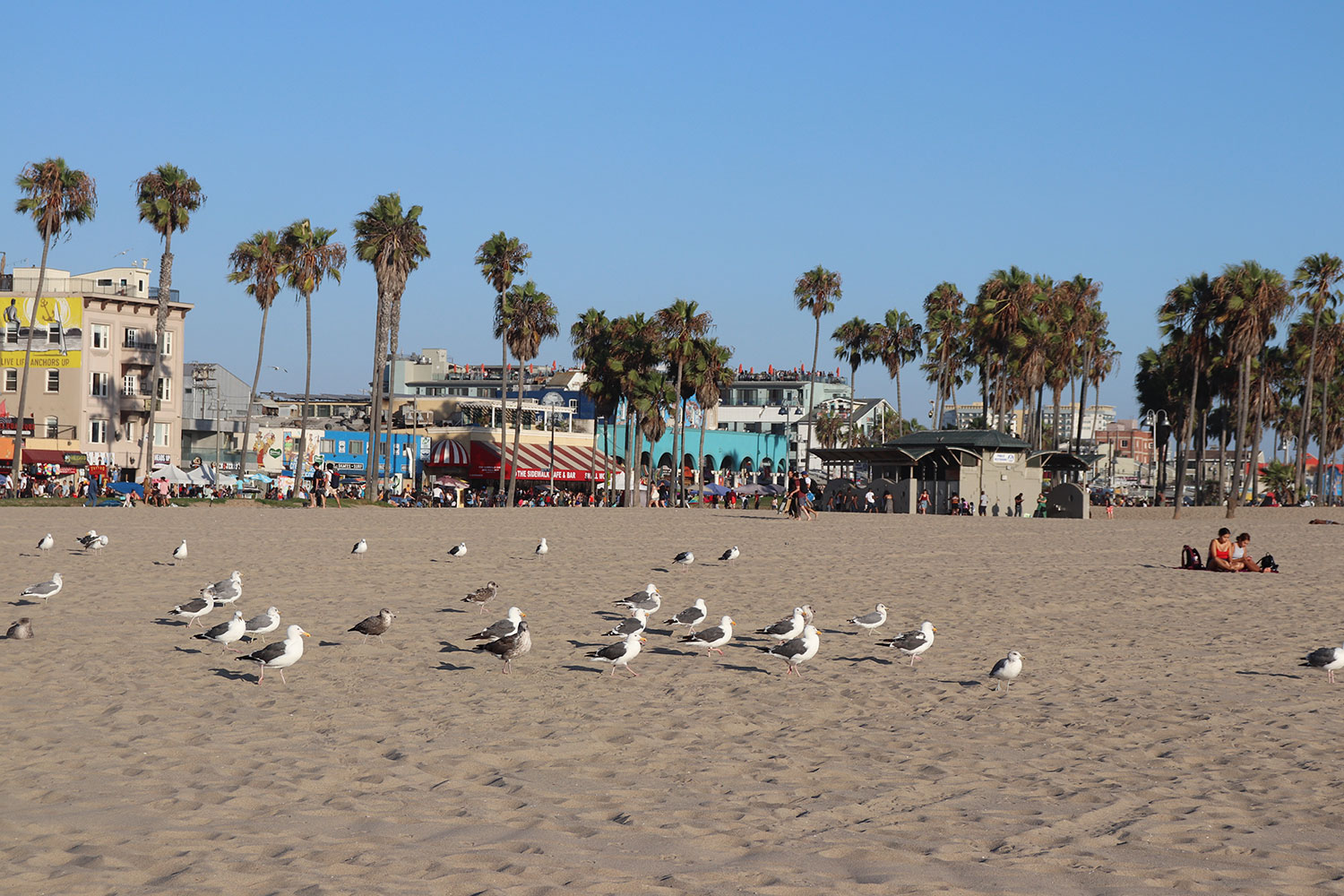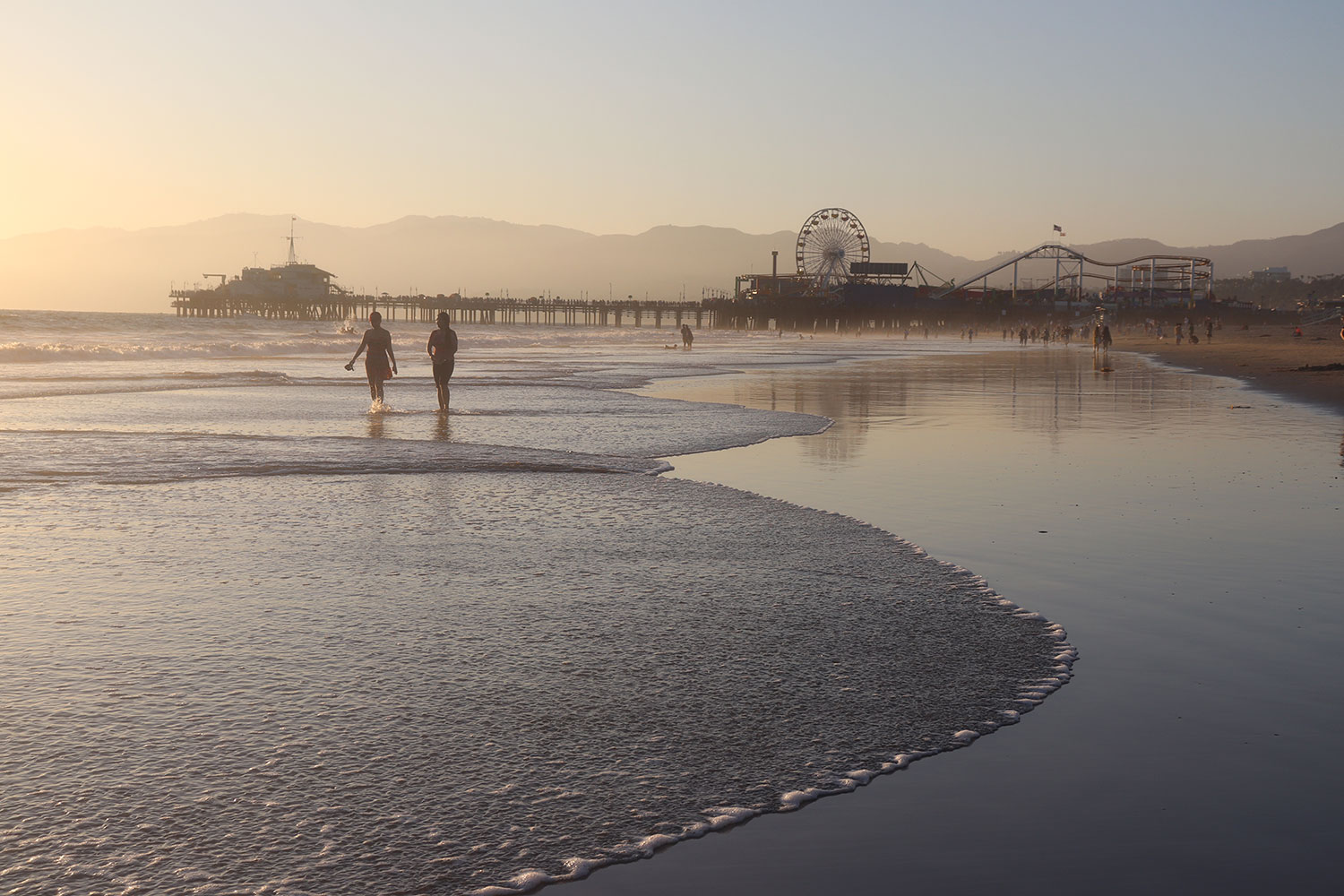 Los Angeles is very, very big. There aren't many skyscrapers but as it's such a populous city, the area spreads out several miles. For perspective, I walk everywhere in New York City but could not do the same in Los Angeles. Apparently LA has a bus and metro system but I saw one metro station and zero busses when I was there. I was prepared for this since some of my friends in Los Angeles had often complained about the public transit system there. Besides the LAX shuttle, I used Uber to get around. It was not ideal and very expensive, but at least I benefitted locals looking for extra cash? Yay? Just be prepared.
Safety is also another issue that people worry about when they visit LA. Since I stayed in tourist areas, I felt pretty safe. Unfortunately the city is very dirty and there's an obvious disparity in wealth.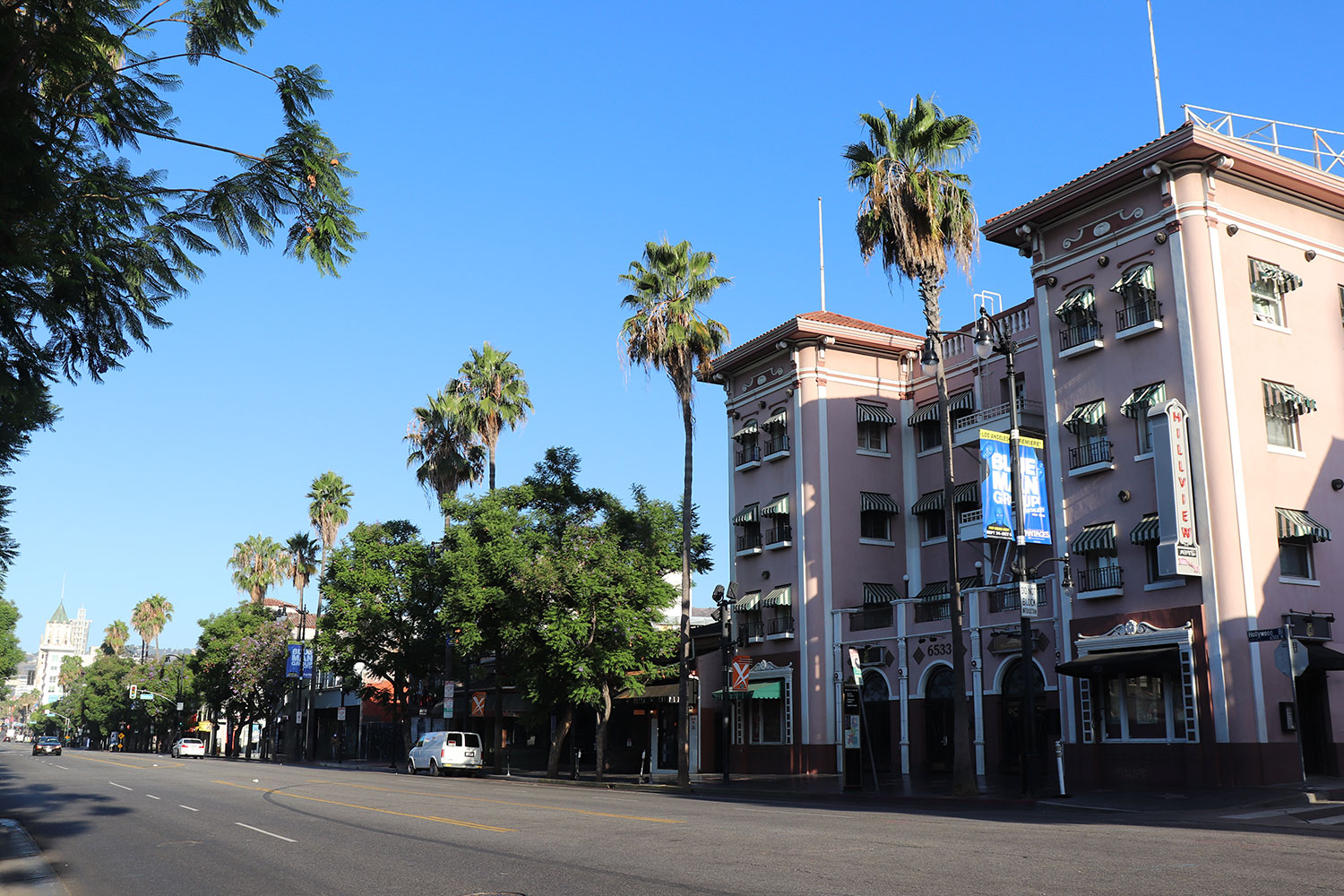 Overall, even though there was a lot to see and do in Los Angeles, I didn't particularly enjoy my time there. I felt there was so much urban development there but not enough people to fill it. The places I went were dirty. It was expensive. I described my experience as being in a Grand Theft Auto game. I hadn't even told one of my friends this when he said he went to Los Angeles and it "felt like a Grant Theft Auto game." So funnily enough, I'm not the only one who used those exact same words to describe my experience! I might go back and try it again.
But my experience wasn't all negative. I really enjoy film and there was a lot to see in this area that exhibits the Hollywood industry. The nature there is beautiful and the residential architecture diverse. I loved the beaches. There are a lot of vegan restaurants and specialty stores. I'm sure there are plenty of hidden gems to be found with more time. Maybe I just need more time there to understand the city.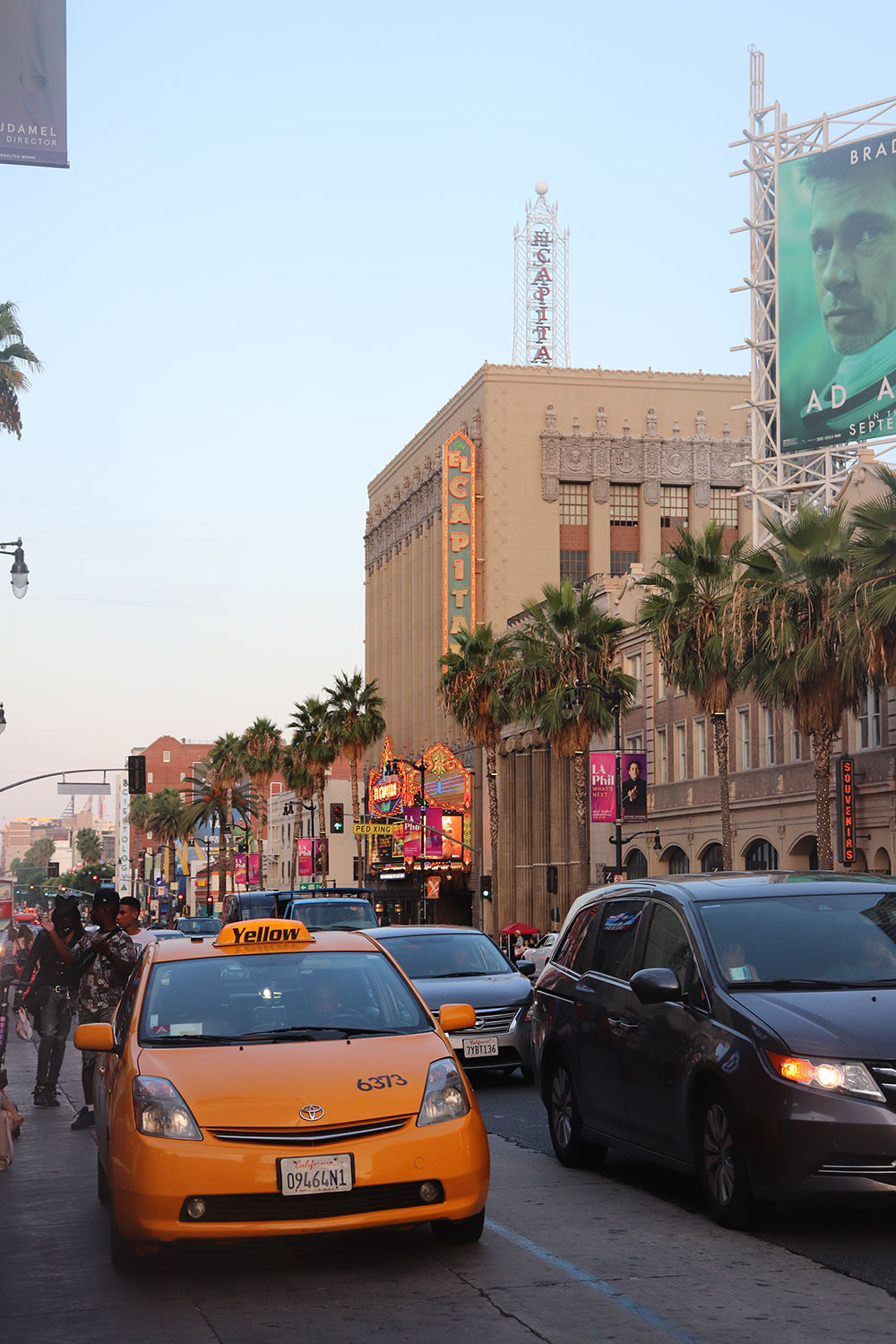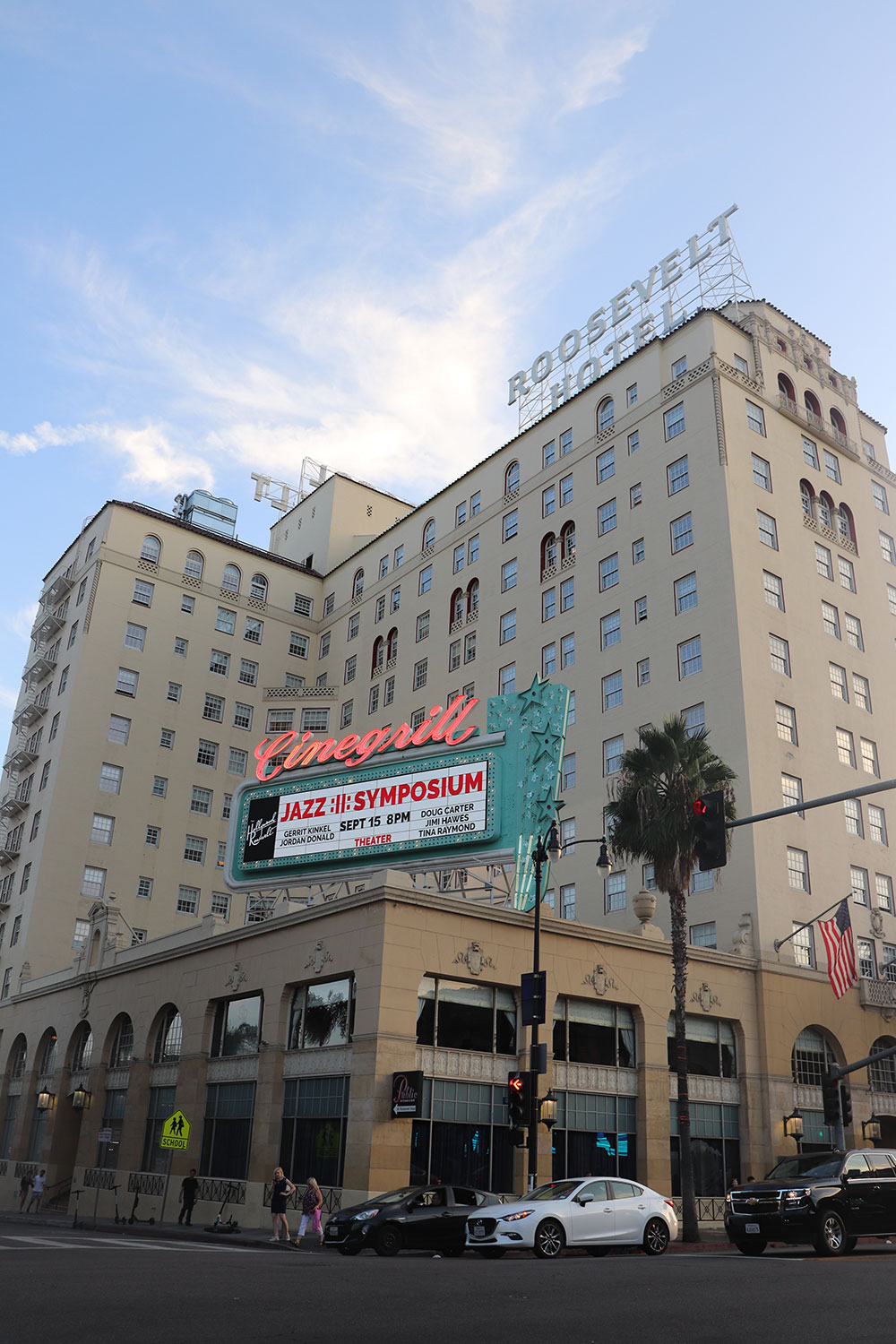 My word of advice is go to Los Angeles downtown and spend some more time looking in shops, choosing where to eat, that type of thing. There's a lot to see for tourists but when all's said and done, I felt separated from actual Los Angeles life by focusing on tourist things since there seemed to be a geographical barrier. Be sure to find a good balance that works for you and you'll have a great trip to Los Angeles.
Have you ever been to LA? What did you think?
Pin This for Later
Please note that this post may contain affiliate links. These are at no additional cost to you but I receive a commission if you make a purchase through the link, and the commission helps me run my blog. Thanks for your support!
Tags:
california
,
hollywood
,
los angeles
,
north america
,
united states
Sharing is Caring
Want to support me?
Buy me a Coffee