Discovering the Charm of Baltimore, MD – Things to Do & Travel Guide
Posted on Friday, May 7, 2021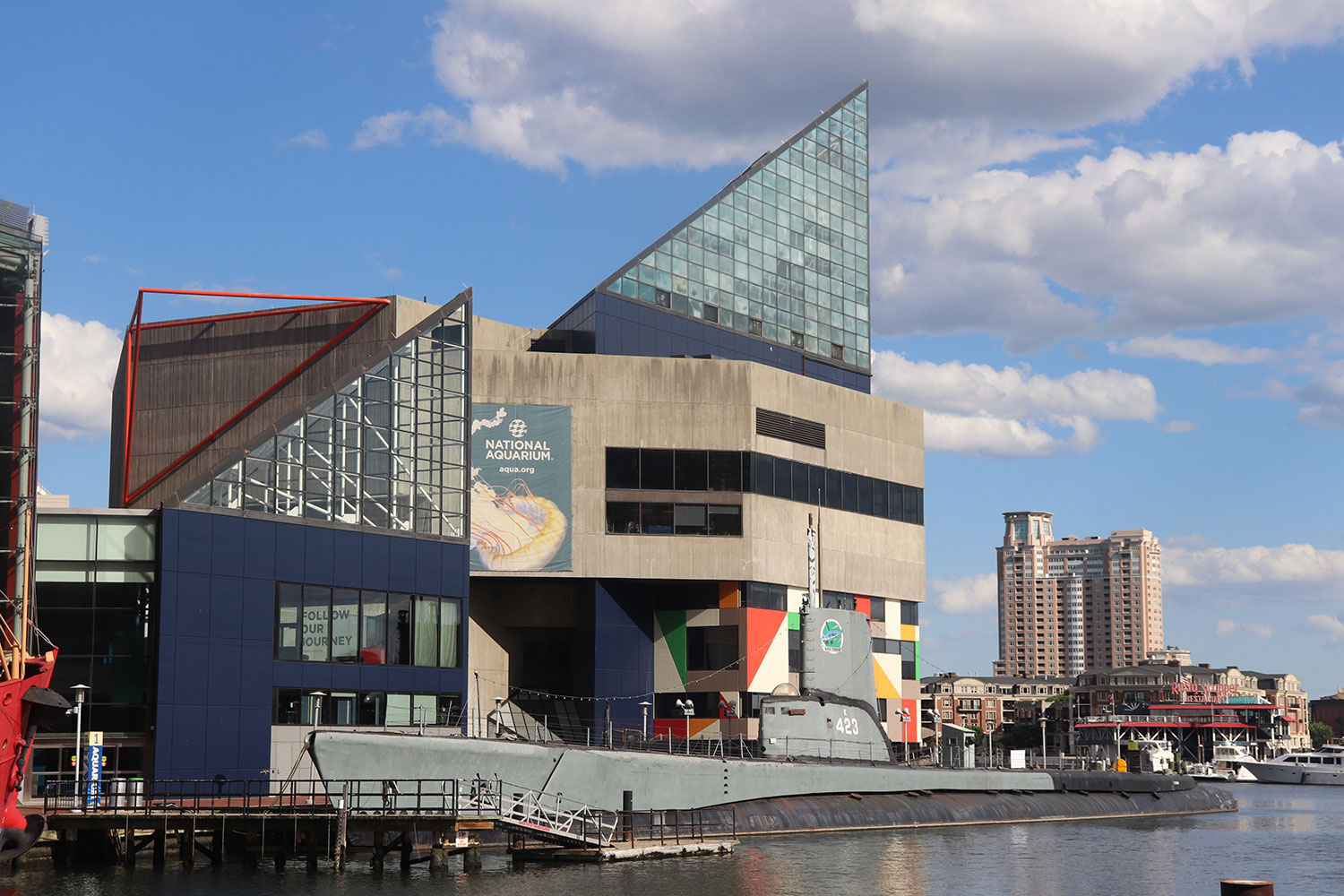 Baltimore is Maryland's largest city and it's filled with history and fame. A lot of people confuse it for being the capital of Maryland, which it isn't, but it's nonetheless a great place to spend a day or two for travellers and an awesome day trip from DC. Honestly it is a very run-down city but that makes it absolutely beautiful because it's like it's frozen in the 19th century, and I seriously hope it stays that way (looking at gentrified DC). Every building is so beautifully crafted and the entire city sits on its original streets, making it feel as it must have been a century or two ago. Add in delicious food and a passion for the sports teams and it's a very cultured place. I love this place so much that I'd like to raise my family here one day and I've already bought a home here.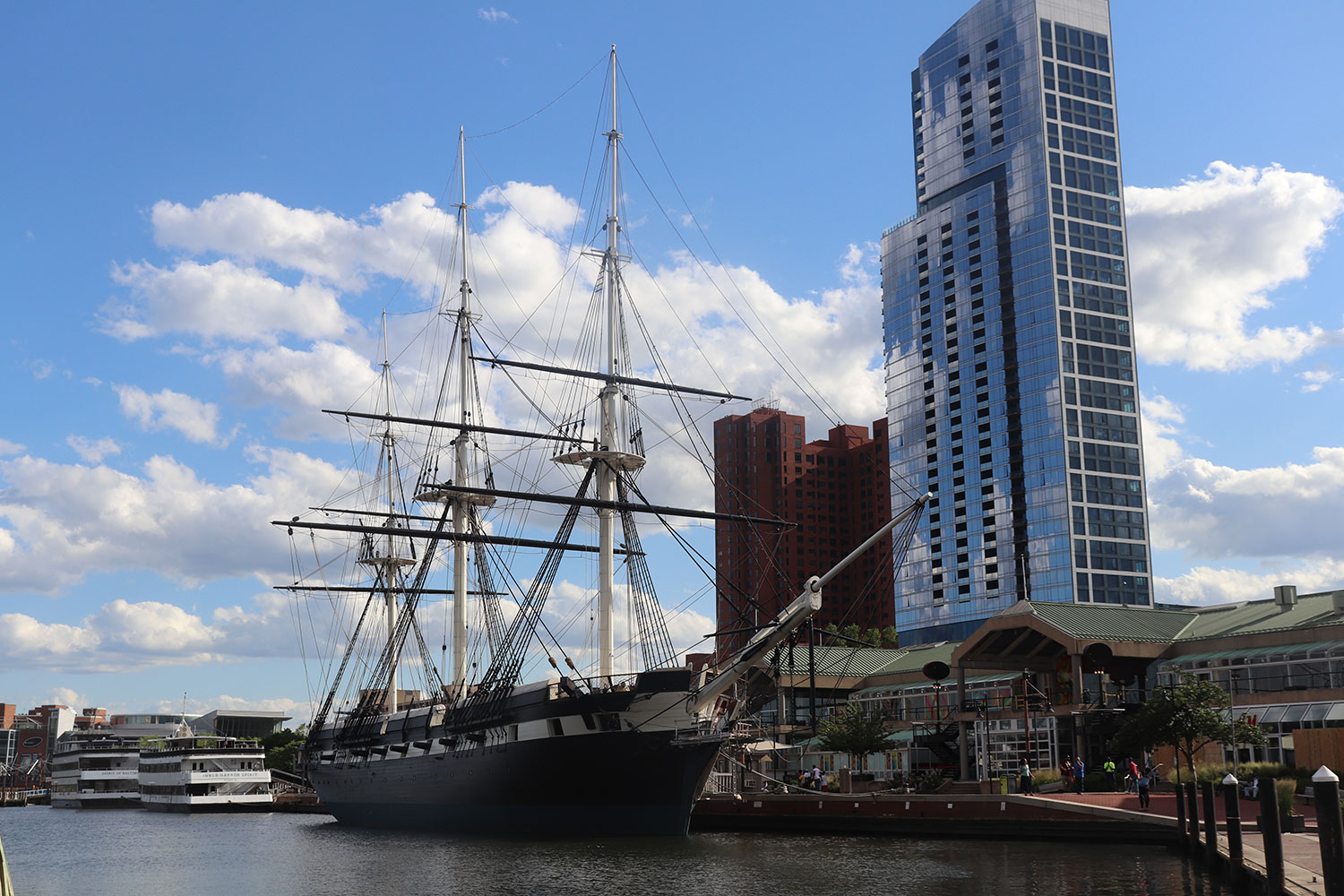 The History of Baltimore
Named after Lord Baltimore, Baltimore was founded as a port city in 1659-1661; however, the town of Baltimore officially came into existence much later, in 1729. One of Baltimore's highlighted achievements came during the War of 1812, when Francis Scott Key wrote "The Star-Spangled Banner" here in Fort McHenry, which can still be visited today. Shortly after came another achievement – the establishment of the Baltimore & Ohio Railroad, the first west-bound railroad in the United States. The Baltimore Basilica of the Assumption, still standing, was the United States' first cathedral. You've probably read about it if you've studied American architecture.
Maryland's Civil War history is a bit complicated because of our status as a border state. We were part of the north but much of our past agriculture relied on slave labour, so many people here supported the southern cause. Baltimore, in one of the most northern parts of the state, became a refuge for freed slaves who were travelling north – notably Harriet Tubman and Frederick Douglass, who stayed in Baltimore for an extensive period of time. Also, much of the Lincoln assassination was planned here in Baltimore, though the buildings it was planned in no longer exist.
Though Jim Crow plagued the city for decades, Baltimore also got another claim to fame: Johns Hopkins Hospital, established with the intent of equal care for all races. In the 1930s and 40s, Baltimore also accepted many Jewish refugees from Europe and its huge Jewish community still lives on today.
To date, Baltimore has been home to many notable figures, including Edgar Allan Poe, Frederick Douglass, W.E.B. Du Bois, Babe Ruth, Zelda & F. Scott Fitzgerald, Billie Holiday, Nancy Pelosi, Tupac, and Oprah Winfrey. It holds a very large cultural history that extends through today.
Things to Do in Baltimore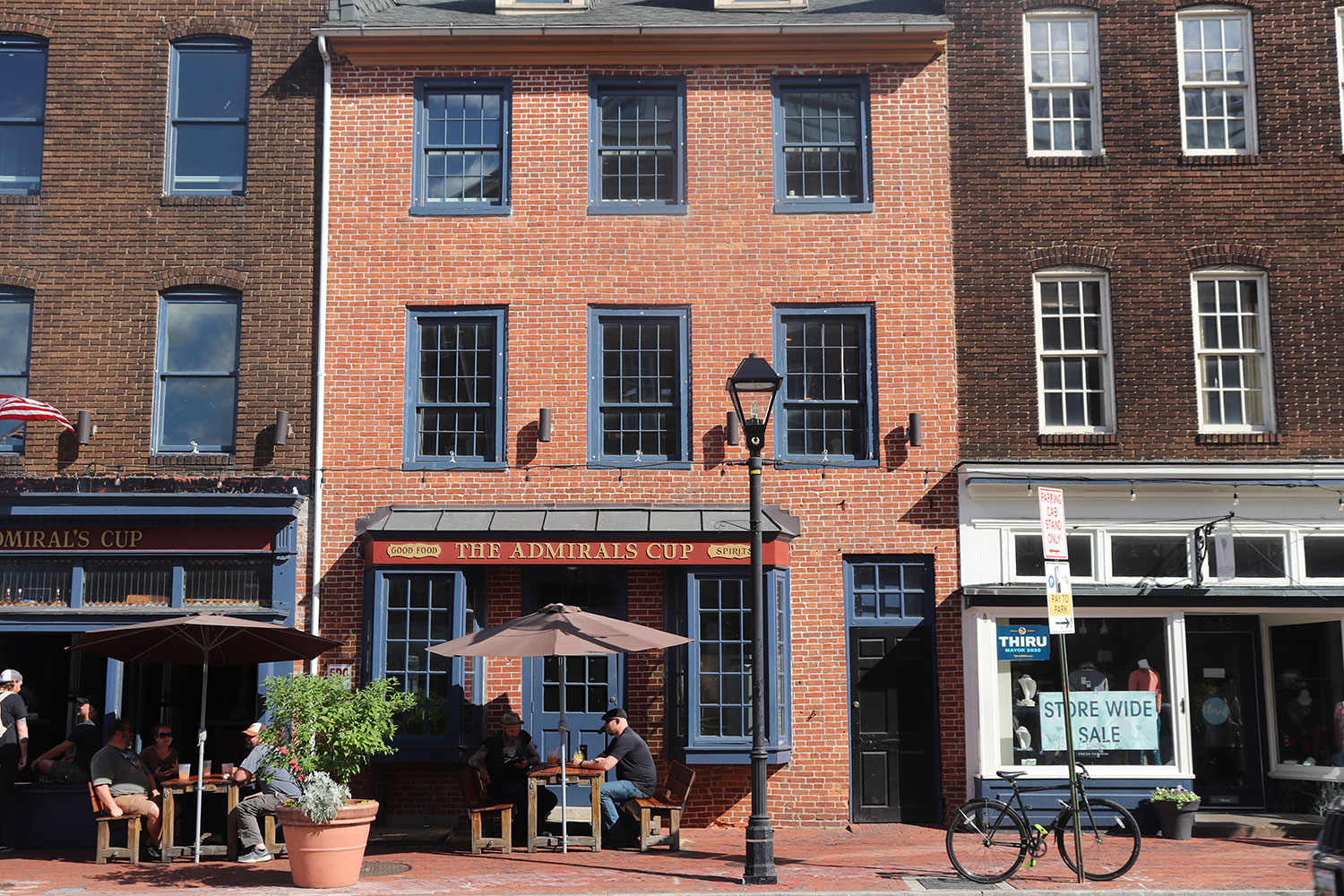 For tourists, the Baltimore Harbour is difficult to not see, and it boasts the architectural splendor of the National Aquarium, which also houses great exhibits if you're into marine life – but note that it is quite pricey. There are several chain restaurants such as Pizzeria Uno and the Hard Rock Cafe in the Inner Harbour area. Lots of people flock to the Harbour but it's one of the blandest areas of Baltimore. Head over to Fells Point for a colonial feel, Canton for the waterfront, and Federal Hill for food and charm. Patterson Park is a popular spot for locals if you want to get away from the hustle and bustle of the city while staying nearby.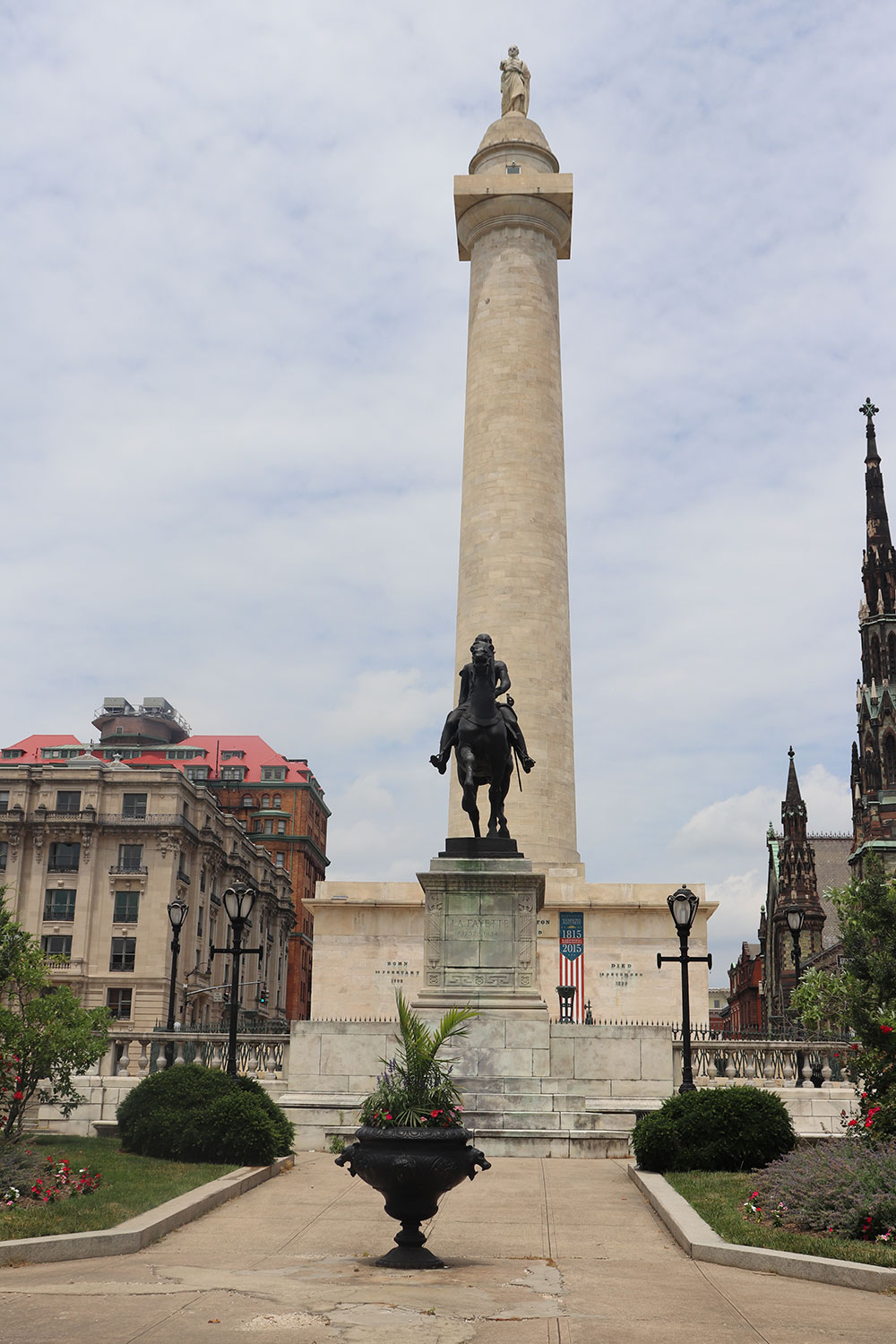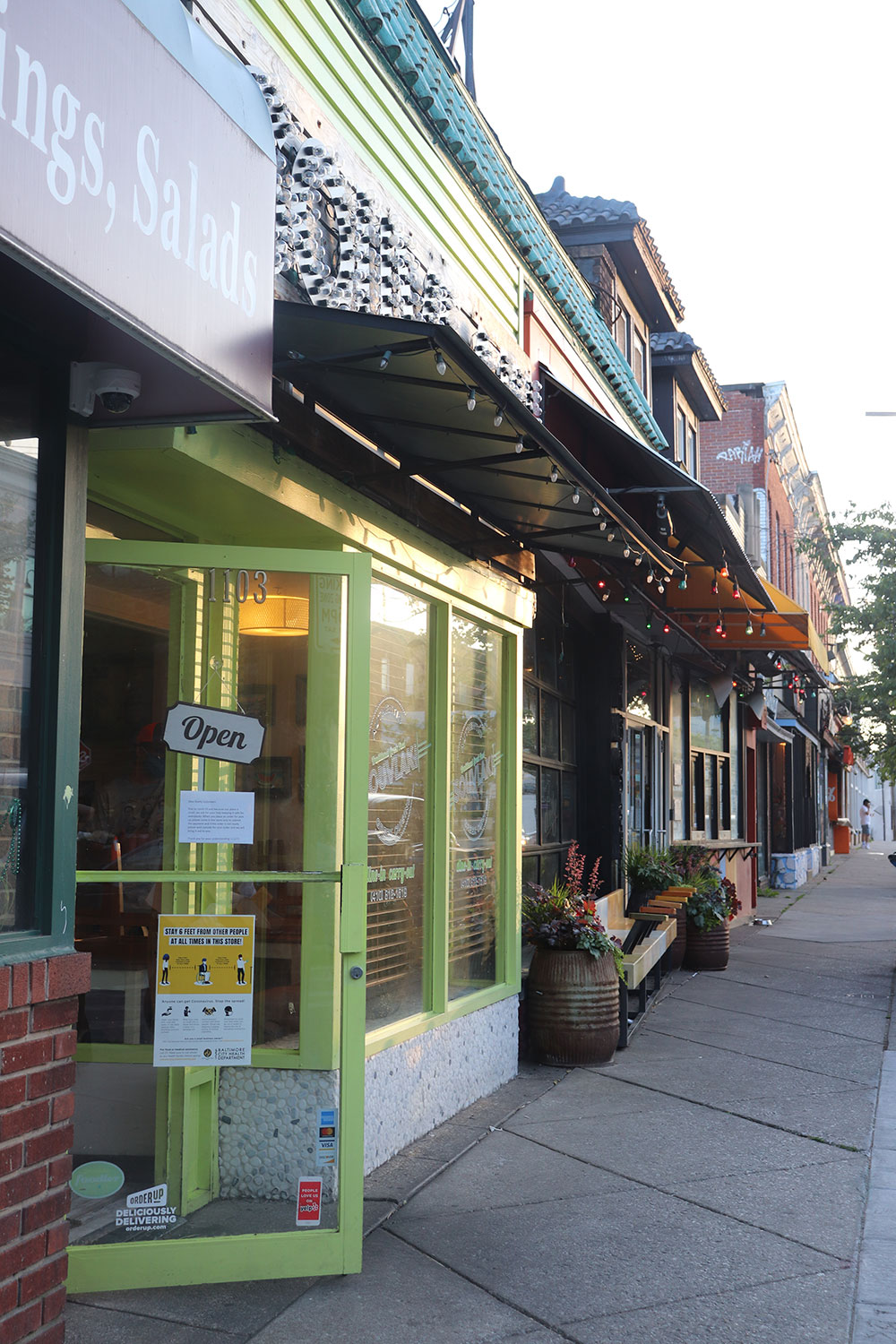 These are some of the areas surrounding the harbour. I also enjoy Mt. Vernon, a neighbourhood filled with soul and decadent architecture; Charles Village, the home of Johns Hopkins University; and Hampden, Baltimore's hipster home. All are beautiful areas filled with old buildings and many walks of modern life. And everywhere you go, there's tonnes of locally-owned restaurants. If you're vegan/vegetarian, Baltimore actually has a huge veg scene and a tonne of delicious veg-friendly and veg-exclusive restaurants. I'm publishing a post about some of them soon.
Additionally, you can't complete a Baltimore visit without the Walters Art Museum and the Baltimore Museum of Art, some of my absolute favourites, and the more modern American Visionary Art museum. If you only have time for one, the Walters is world-class and one of my absolute favourites. You also have to see the Edgar Allan Poe museum and grave if you're a fan of the poet. For fellow history buffs, the Civil War museum may be tempting but isn't really worth it, while the B&O Railroad museum is much more interesting, especially given Baltimore's role in railroad history. Fort McHenry is also a huge destination because it's where our national anthem was born. Another worthy stop is the Basilica of the Assumption, dubbed America's first cathedral.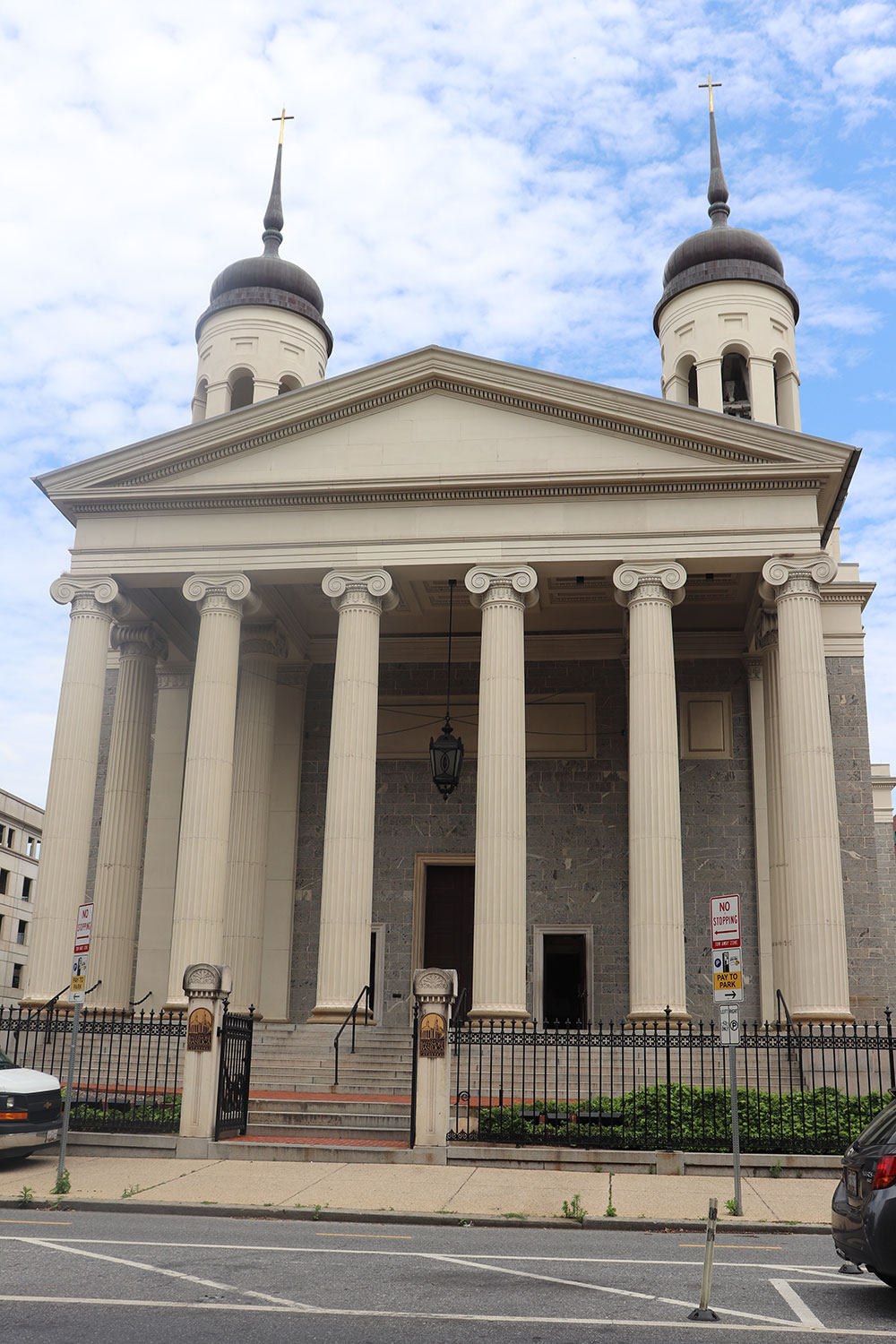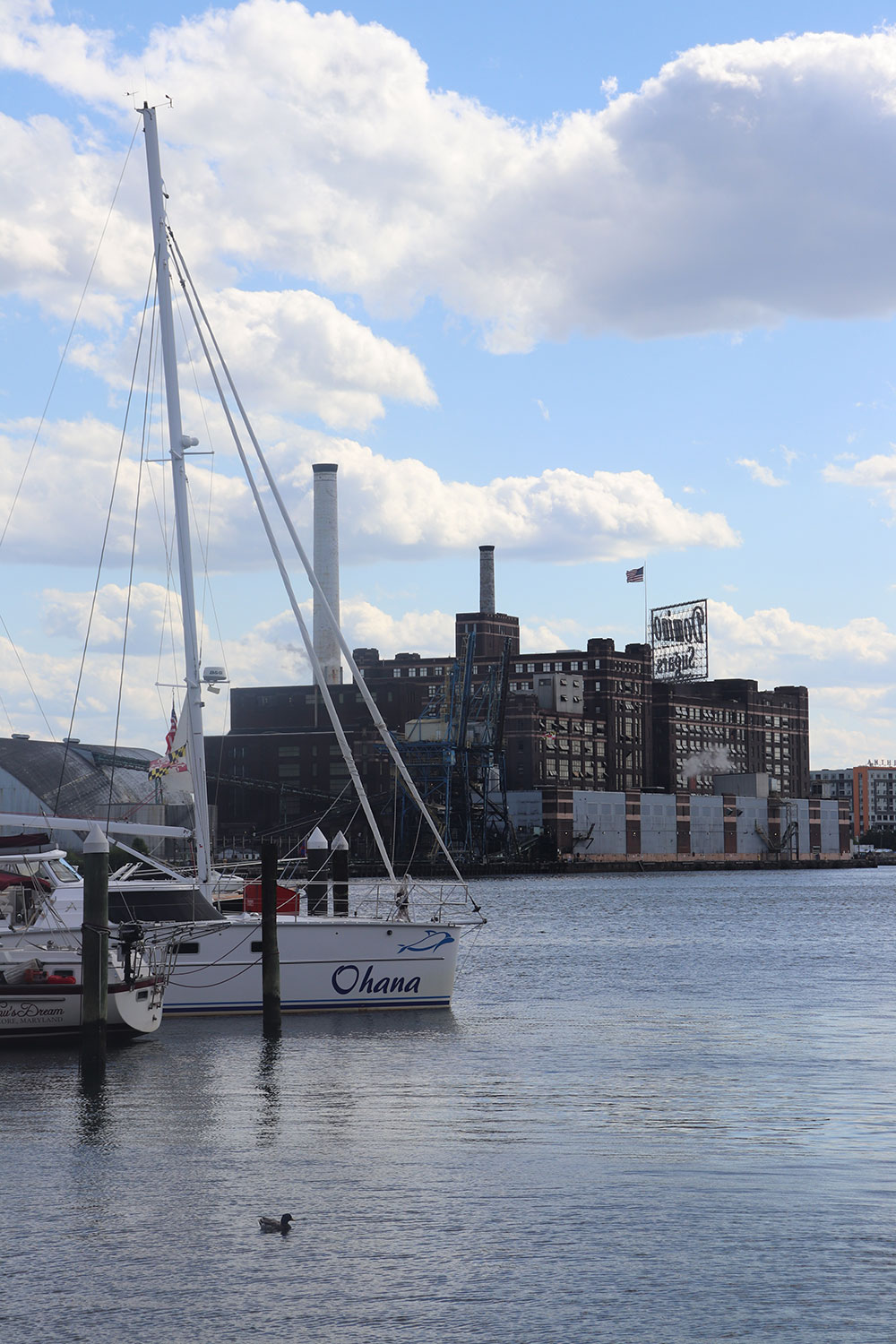 Also for history buffs, we have the old ship (USS Constellation) that's fun to check out on the harbour, and the Reginald F. Lewis museum of African-American history, which I consider a must-see since Maryland has played an important role in Black history. Something I'd really like to see in the future is a museum dedicated to Baltimore. But I live here, so maybe I better get started on creating it!
For younger visitors, the Maryland Science Centre and Port Discovery are fun places to visit, as well.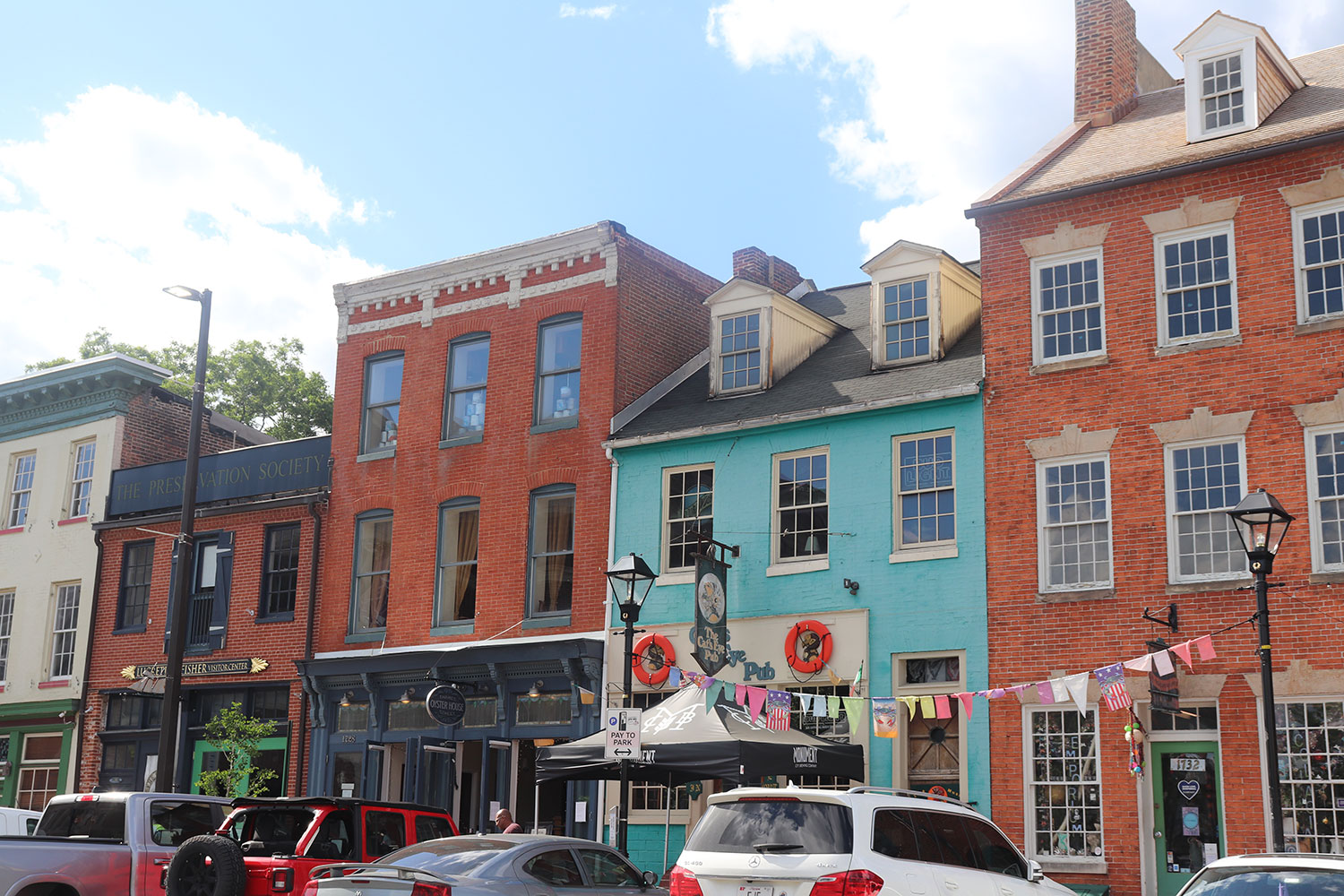 So a lot of people ask me: is Baltimore safe? It can be a safe place to visit, no more dangerous than say Paris or New York City. But in certain areas, it can most definitely live up to its reputation. So I've made a map of places to avoid, and places I feel comfortable taking friends to. It's just a rough outline and is based on my experiences.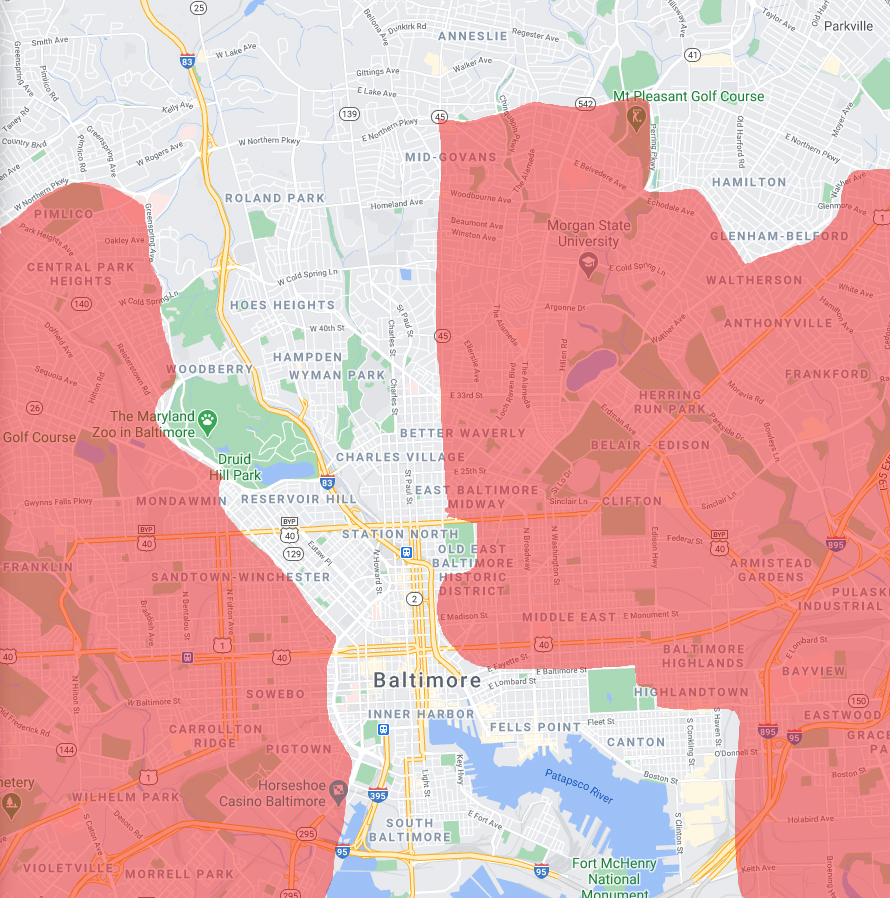 Simply put, I wouldn't live in this city if I didn't feel safe. There's a lot to see, do, and enjoy in the unmarked sections – but it's really, really rough once you get into those red areas.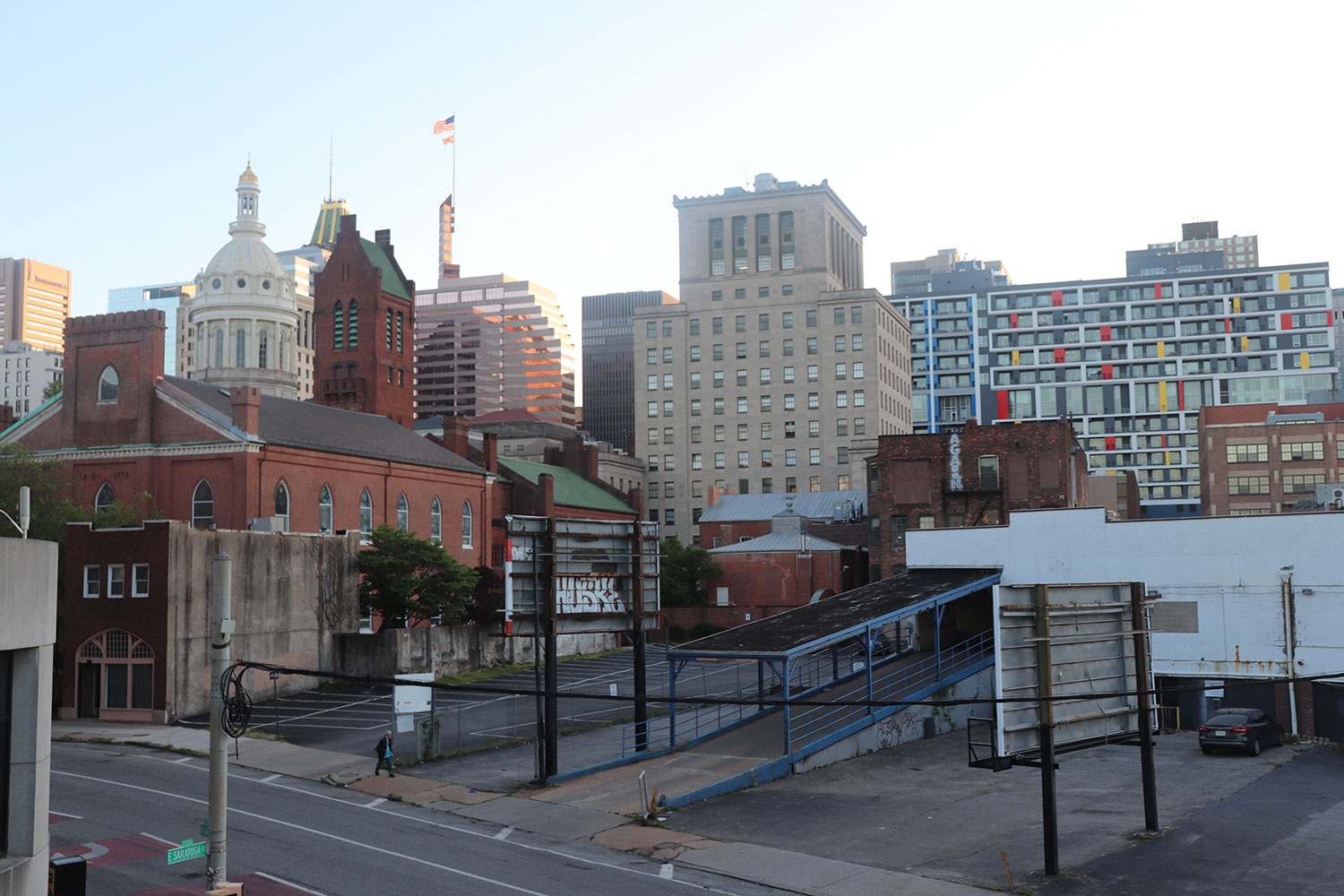 I wish everyone who visits explored Fells Point and Canton at the least, since Baltimore has so much local flavour to offer. The best thing about Baltimore is exploring its old architecture, good eateries, and colourful street art that's dispersed throughout the city. The city has many secrets to be uncovered.
Pin This for Later
Please note that this post may contain affiliate links. These are at no additional cost to you but I receive a commission if you make a purchase through the link, and the commission helps me run my blog. Thanks for your support!
Tags:
baltimore
,
maryland
,
united states
Want to support me?
Buy me a Coffee
2 Comments on "Discovering the Charm of Baltimore, MD – Things to Do & Travel Guide"