38 Fun Things to Do in Baltimore
Originally published on Wednesday, November 30, 2022
Baltimore isn't known for its tourism industry but there's a lot to do in this wonderful city. I want to share with you 38 fun things to do in Baltimore that are worth the trip over – or things to do in Baltimore if you live here!
Things to Do in Baltimore: The Museums
Discover the Walters Art Museum
The Walters Art Museum is the best art museum in Baltimore and arguably one of the best in the world. They have a large and extensive collection ranging from ancient Egyptian art to medieval Christian art to French impressionist art, and even have a section to display art from local schoolchildren. It's absolutely free to visit. Art lovers, put this at the top of your list.
Visit the Baltimore Museum of Art
The Baltimore Museum of Art is a smaller art museum than the Walters but it houses a more modern collection. It balances art from several centuries ago to that made in the past year. It's also a free museum.
See the American Visionary Art Museum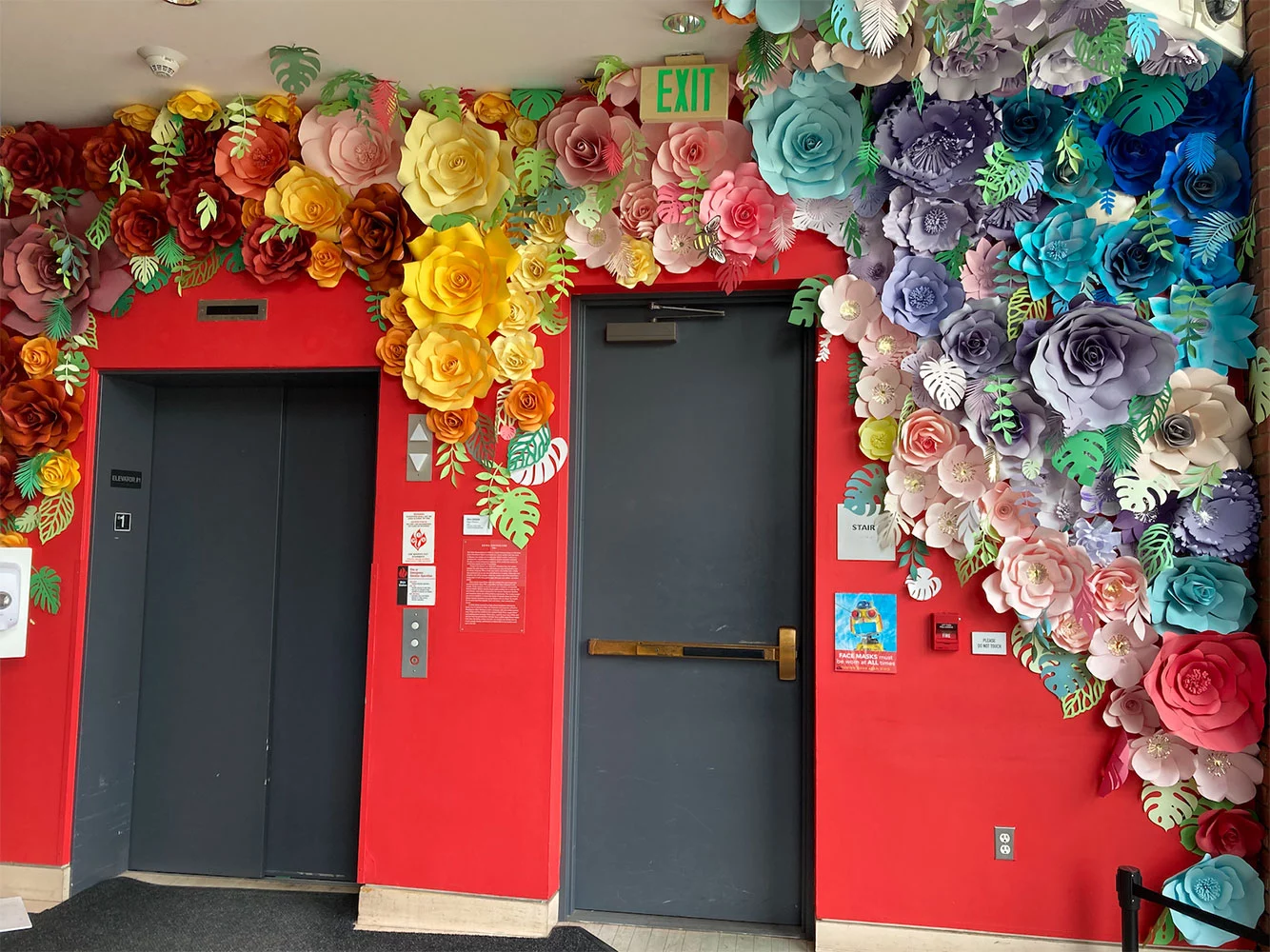 The American Visionary Art Museum is a modern art museum and a lot of the artwork is local, so you won't see much of the collection outside the AVAM. It does have an admission price but if you love offbeat modern art then you have to visit.
Bonus: the Kinetic Sculpture Race
Each year around springtime, the AVAM has a kinetic sculpture race which is just as interesting as it sounds. Unique sculptures race around Baltimore. If you live nearby or happen to be in town that day, it's a sight to behold.
Go to the National Aquarium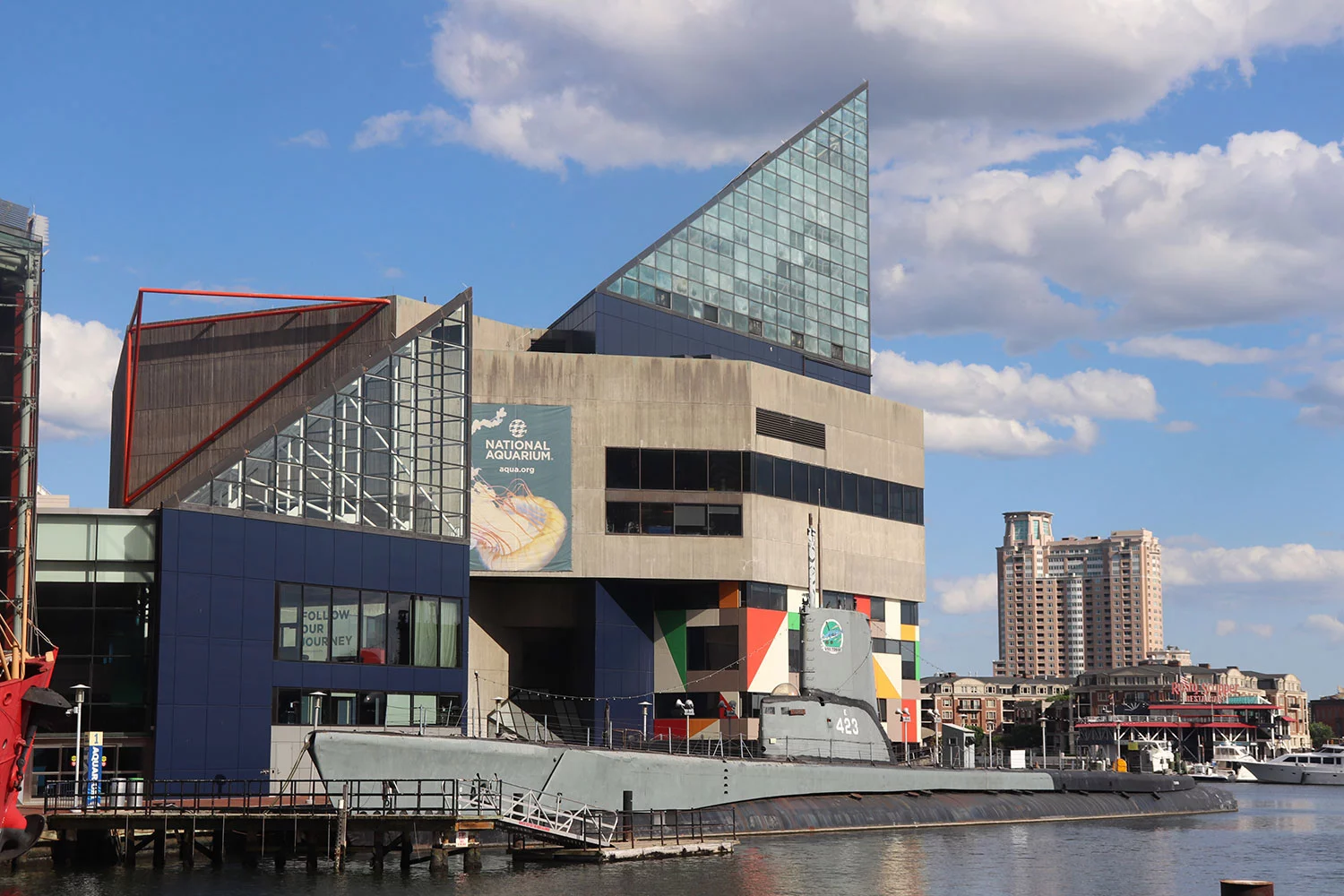 For adults and children alike, the National Aquarium is one of the best in the country and worth the visit if you like marine life. They have sharks, dolphins, a wide variety of smaller fish, and even interactive exhibits where you can do things like pet a jellyfish. I recommend going on Friday nights because tickets are half off.
See Where Edgar Allan Poe Once Lived
The Edgar Allan Poe House is where Poe lived with his aunt and cousin-slash-wife for a few years. It's not super preserved but does have a few pieces of furniture that Poe would've known. Plus his bedroom in the attic is pretty much intact.
Bonus: Attend Poe Fest
Each year for the first weekend of October, the Poe Museum holds Poe Fest International. There's vendors selling Poe-themed art and even Poe-themed beer and food. It also has live performances such as poetry readings and magic shows. Best of all, it's free!
If you're a Poe fan, check out my post on Edgar Allan Poe. There's a lot more to see along the east coast.
Learn Black History at the Reginald F. Lewis Museum
Founded by the country's first Black billionaire, the Reginald F. Lewis Museum is one of Baltimore's most prominent museums. It serves to educate about Black history in the USA, which is integral to understand Baltimore's past.
or Learn Black History with Wax
Additionally there is the Great Blacks in Wax Museum. It's designed to be educational as well as an ode to wax art.
Visit the Babe Ruth Museum
Babe Ruth was a native of Baltimore and you can see where he was born at the Babe Ruth Birthplace, conveniently located steps away from Camden Yards.
Visit the 2nd Guinness Brewery
Did you know there's only two Guinness breweries in the world? One in Dublin and one in (duh duh duh) Baltimore! Don't ask me why but it's true. You can tour the Guinness Brewery outside of Baltimore city. If you can't make it out then opt to try a Guinness Blonde, the local specialty. You can find it most places.
Visit the Beautiful Peabody Library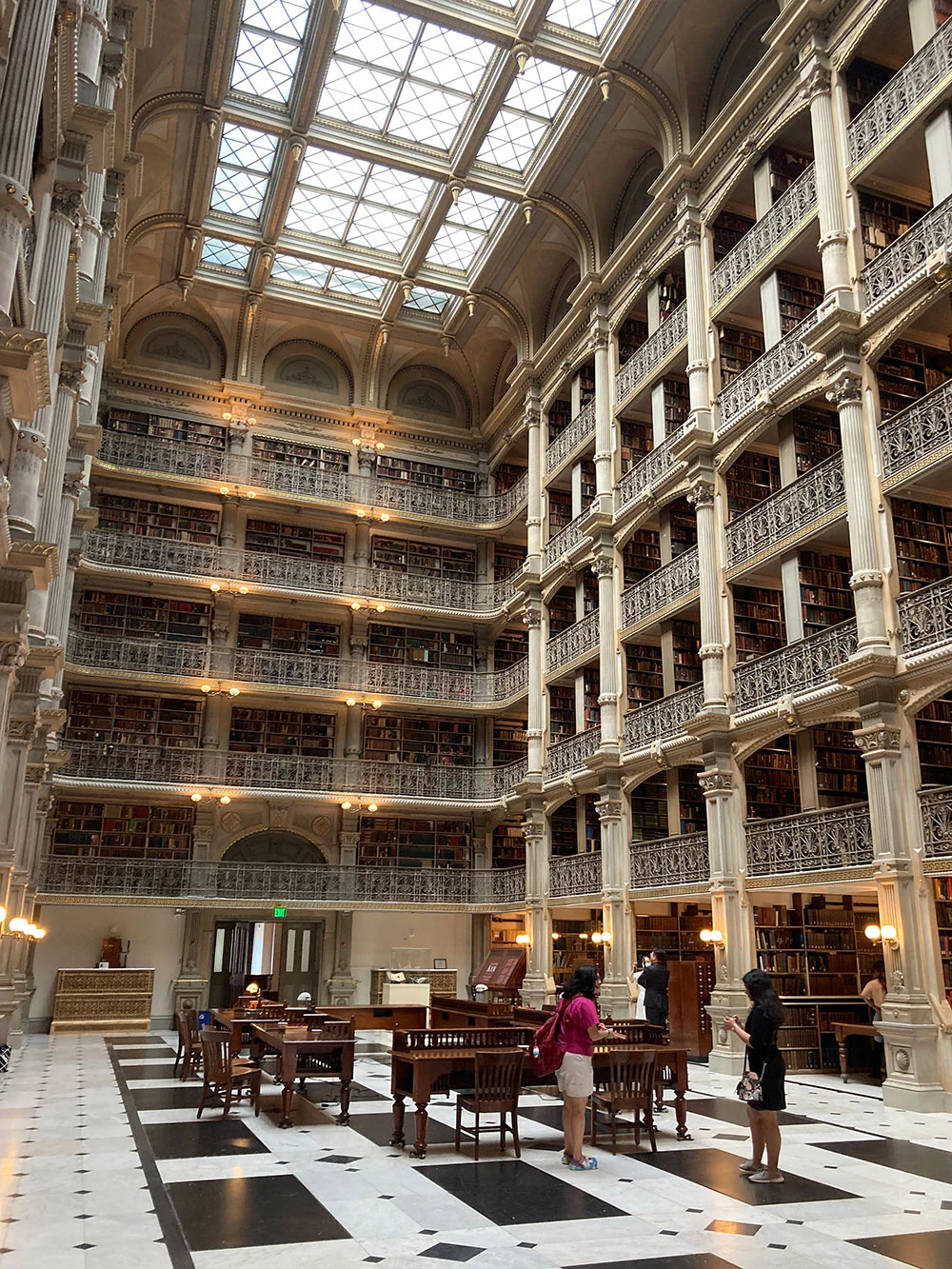 Said to be one of the most beautiful libraries in the world, the 19th century Peabody Library is again open to the public. You need special permission to access the upper floors but the first floor is free for anyone to visit.
Gawk at the Evergreen Museum
This is a true hidden gem in Baltimore. The Evergreen Museum is a 19th/20th century mansion built by one of Baltimore's wealthiest families. Beautifully decorated, it houses their expansive art collections, including original paintings by artists like Degas and Picasso. If you like art, this is a must-see.
Visit Johns Hopkins' Homewood Museum
If you like house museums, another one to visit is the Homewood Museum. Located on Johns Hopkins' campus, this is a well preserved 1801 mansion that steps you back into 19th century Baltimore.
Visit the Zoo (or not)
Baltimore does indeed host the Maryland Zoo, but I've never visited since it costs so much. The zoo in DC is excellent and free, so I recommend going there instead. But just so you know, Baltimore does have a zoo.
Visit Baltimore's First House
Yet another house museum is the oldest house in Baltimore, Robert Long House. They sadly closed for general tours during the pandemic and have yet to reopen but you can contact them to arrange a private tour.
Visit the Baltimore Museum of Industry
Baltimore's an industrial city with much of our past revolving around steel and canned goods. Appropriately we have a Baltimore Museum of Industry to take you back to the 20th century, when everyone here was an industrial worker.
Spend a Day at Fort McHenry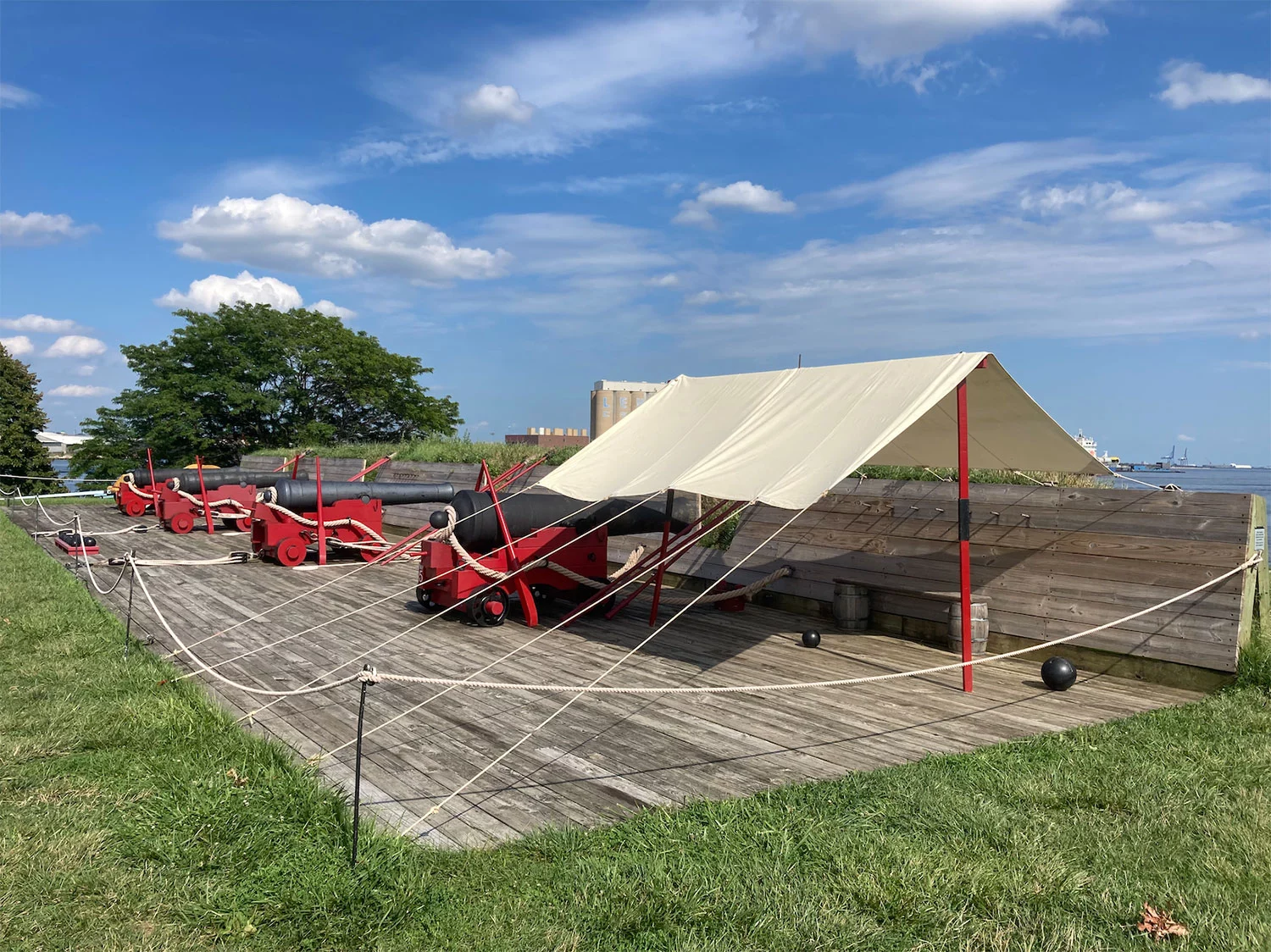 Fort McHenry is one of the most popular places to visit in Baltimore. It's the home of the National Anthem. There's an exhibit inside on the Star-Spangled Banner, which requires a paid ticket, but the grounds are free to roam. It is mostly open space that people use for jogging or walking their dogs, etc.
All Aboard the B&O Railroad Museum
Did you know America's railroads started in Baltimore? Learn all about it at the B&O Railroad Museum.
Things to Do in Baltimore for a Fun Day (or Night) Out
See a Game at Camden Yards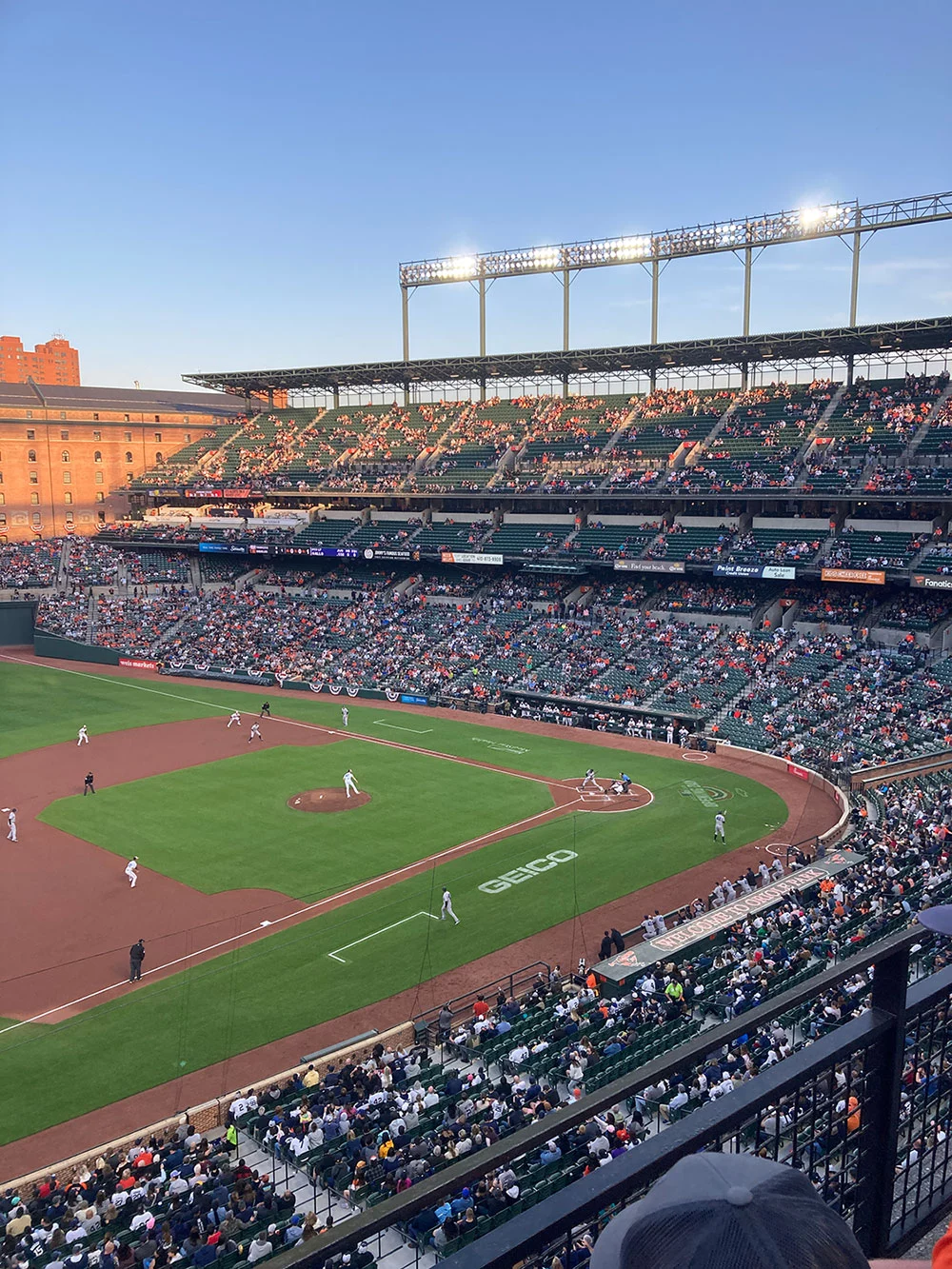 Camden Yards, home to the Orioles, is one of the most renowned sports stadiums in the country. Definitely grab some friends and head over to see a game.
or Go to the Ravens Stadium
The M&T Bank Stadium is home of the Baltimore Ravens. It's also an excellent place to see an American football game – something I recommend particularly for foreigners to get a glimpse of American culture.
See Where Edgar Allan Poe is Buried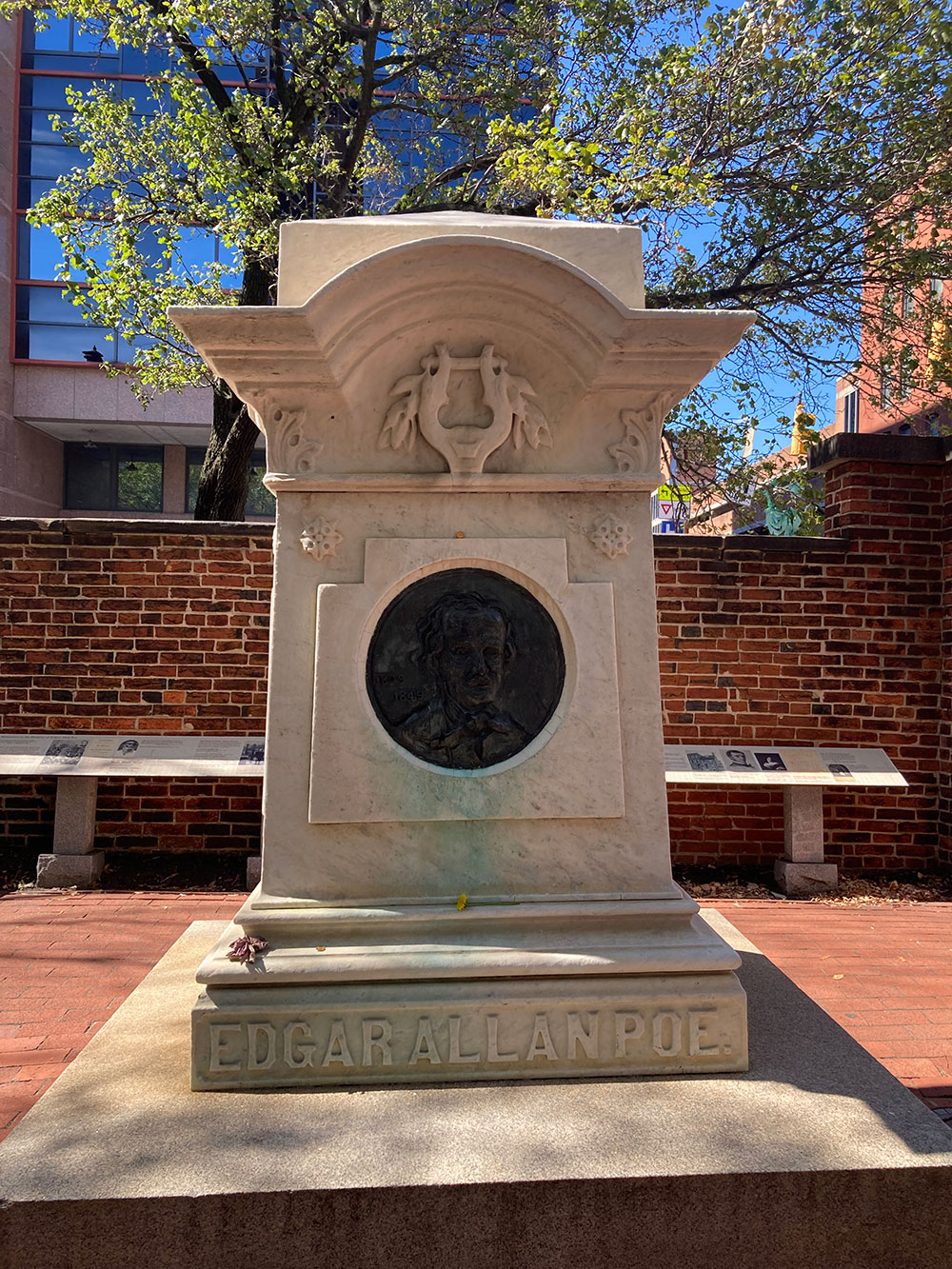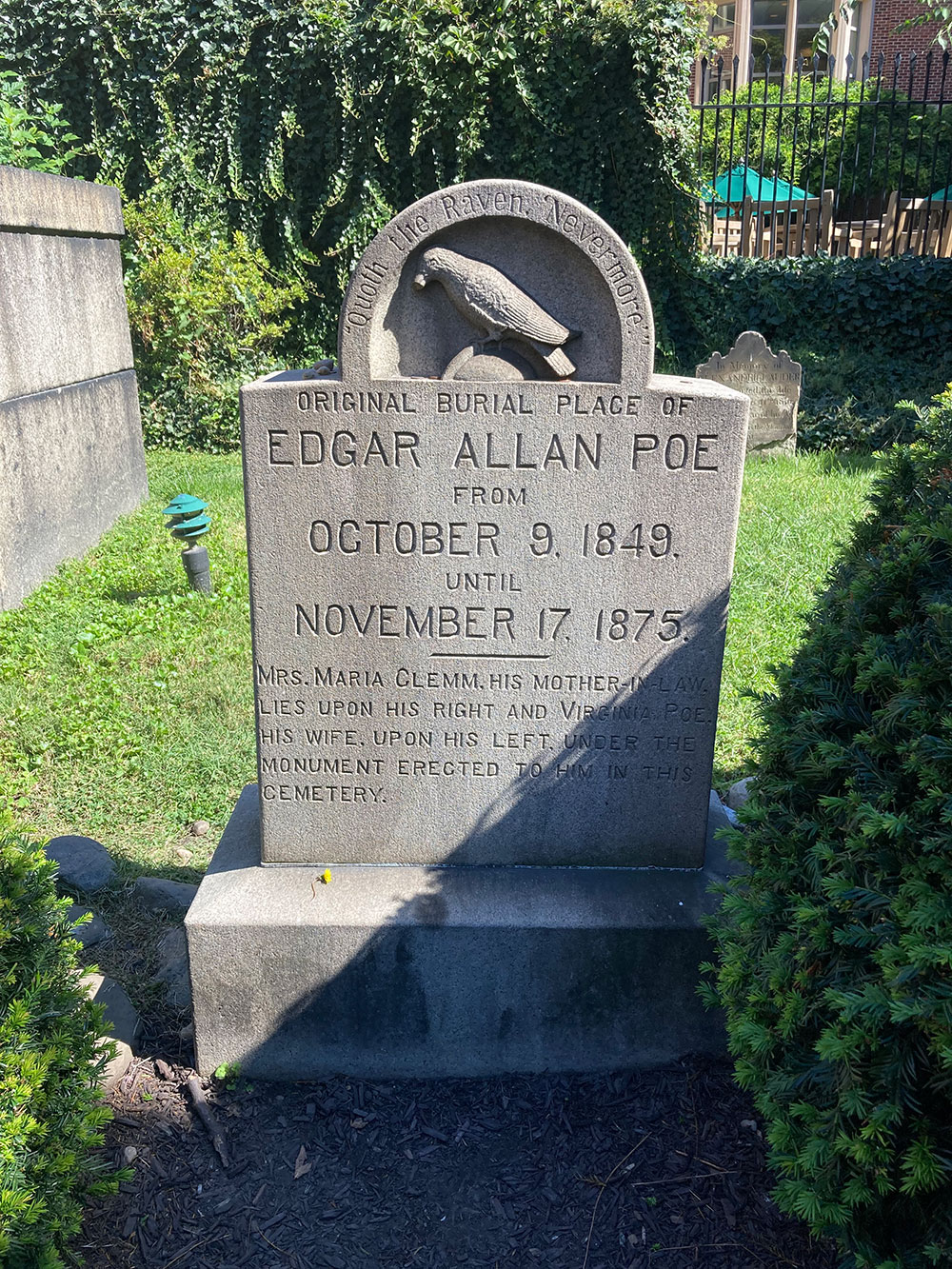 One of the easiest but most rewarding things to do in Baltimore is visit Westminster Hall, where Edgar Allan Poe is buried. His grave is right by the gate but if you venture into the cemetery, you'll find his old gravesite too. There are also some catacombs under the Hall, but I recommend calling ahead if you want to visit them. Westminster Hall was built after Poe's death so he would've been familiar with the graveyard but not the Hall.
Take a Ghost Tour
All cities have ghosts and Baltimore is no exception. You can go on a Baltimore Ghost Tour in historic Fells Point year round. During October, they have an additional tour that runs in Mount Vernon. It's an excellent way to spend the evening and learn about some of Baltimore's macabre history.
Get in Views at Federal Hill Park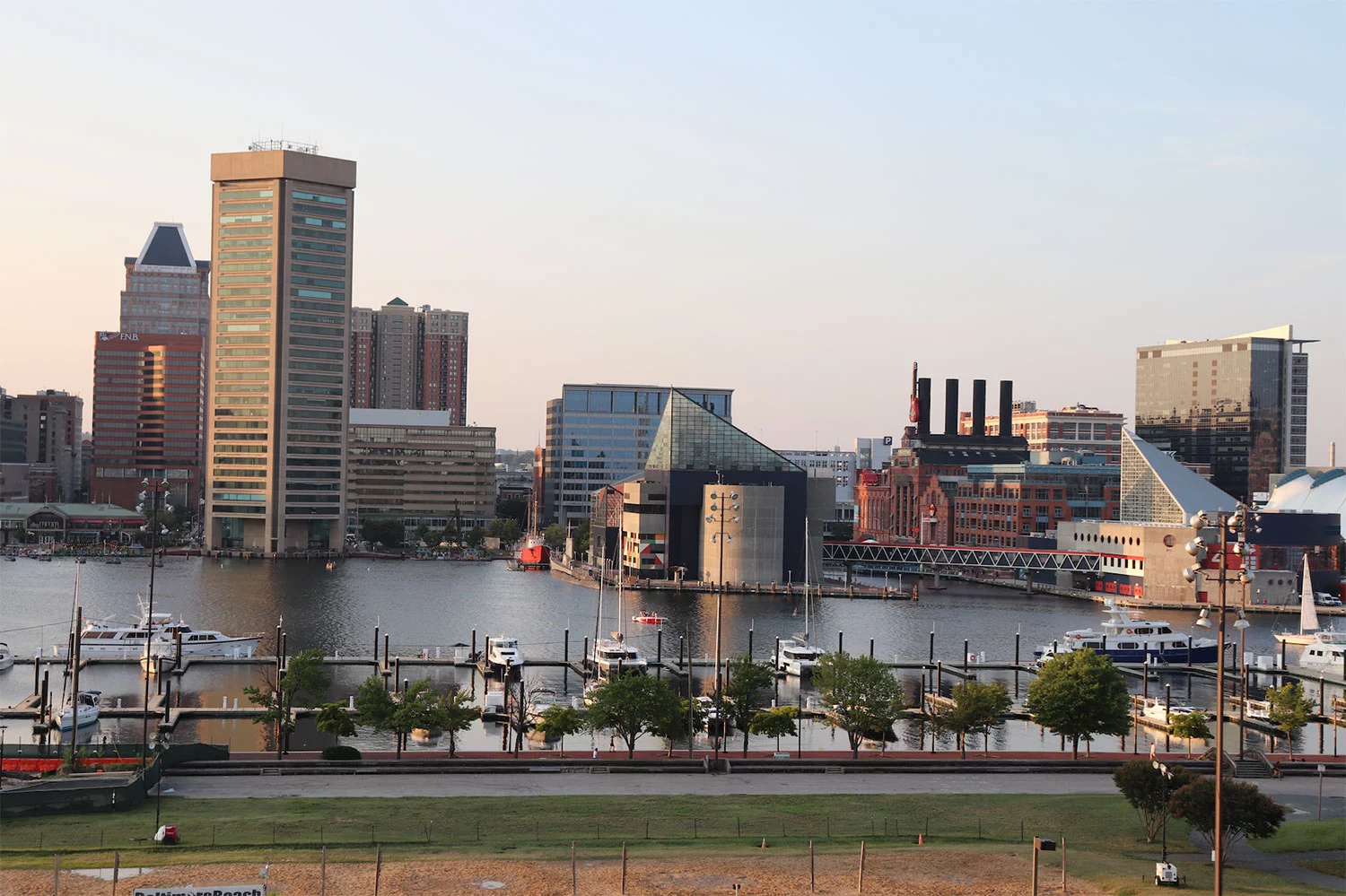 Federal Hill Park is a popular place for jogging, walking your dog, and having a picnic. It's also a huge hill that overlooks Baltimore's harbor. If you're in the area, don't miss out on these sweeping views.
View Baltimore from the Top of the World (Trade Center)
Did you know we have a Trade Center building in Baltimore? And you can go atop it for city views at the Top of the World Observation Level. Located in the heart of the harbor, it's an excellent place to see Baltimore from above.
Marvel at the Christmas Village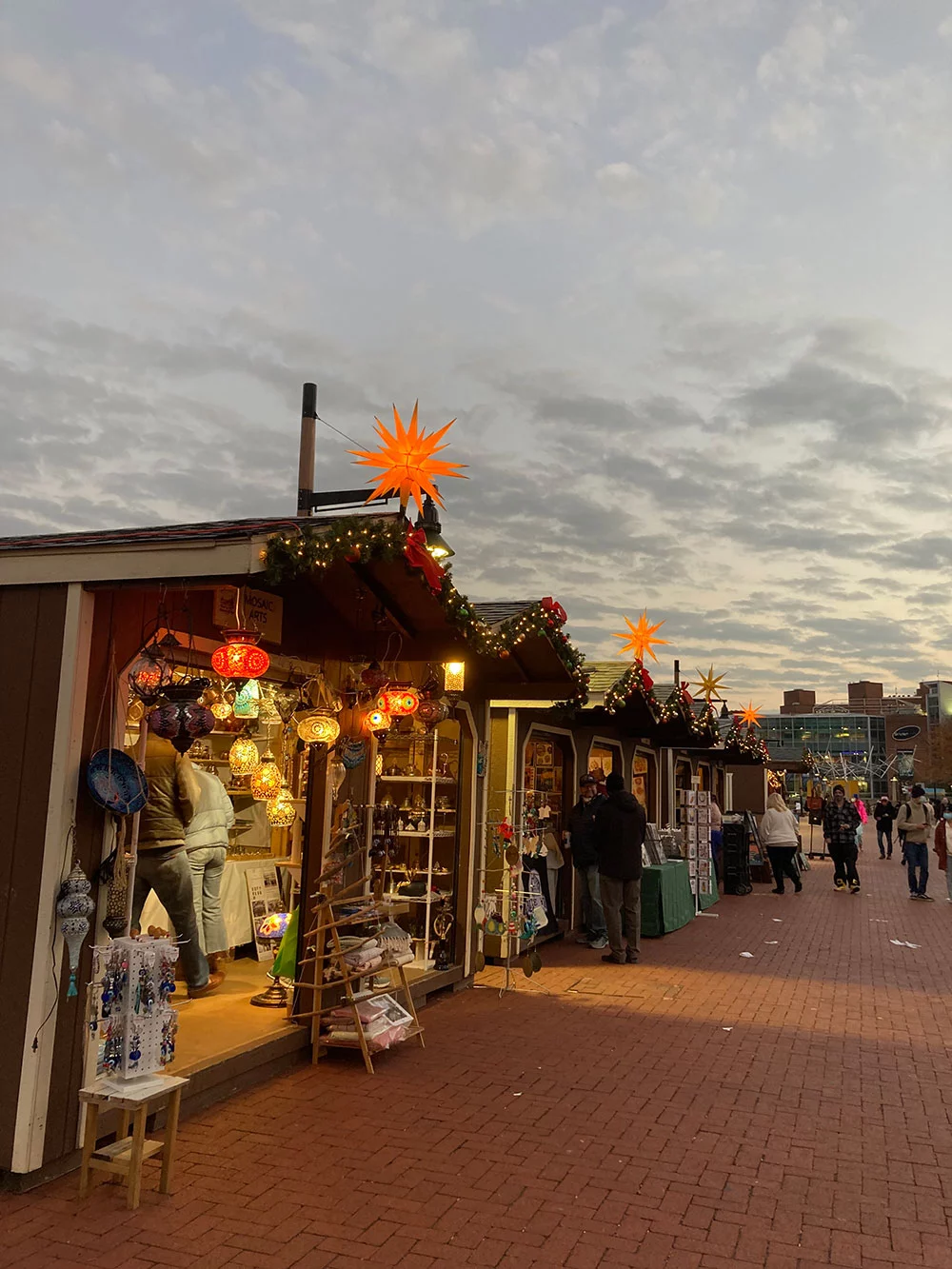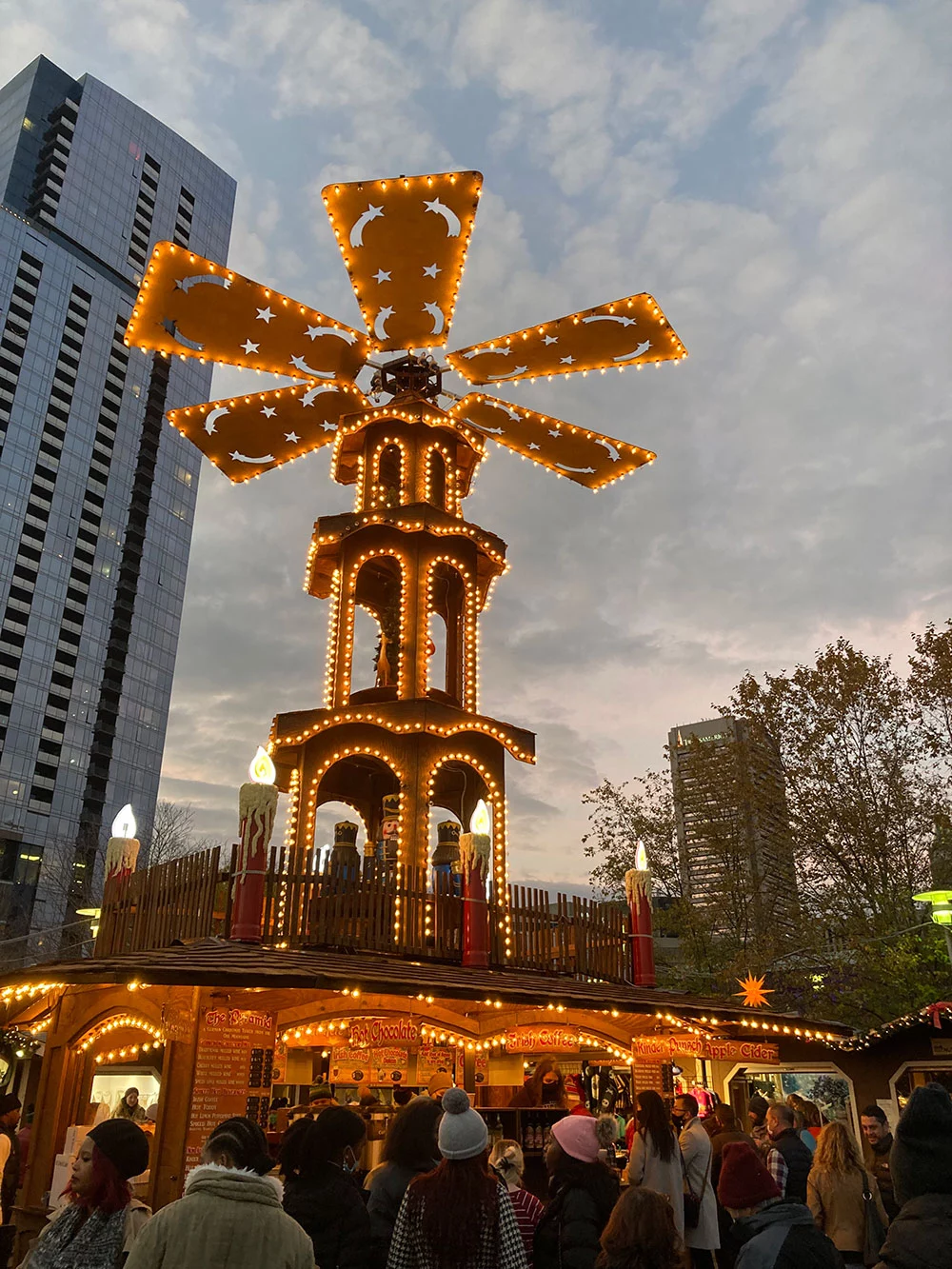 Baltimore's German Christmas Village comes around each holiday season and it really is the highlight of winter in Baltimore. You can get good food, good drinks like hot wine, and artisan goods here at the market. You might even be able to enjoy live music, too.
Eat at One of Our Food Courts
There are many great eateries in Baltimore but we also have a number of food courts to give everyone in your group a multitude of options. Some of the better ones are the Mount Vernon Marketplace, R. House, Belvedere Square Market and Cross Street Market.
Skip Lexington Market
I keep seeing Lexington Market on a lot of Baltimore guides but it is now closed (RIP). Much to locals' chagrin, it will be very, very different when it opens.
Go to Patterson Park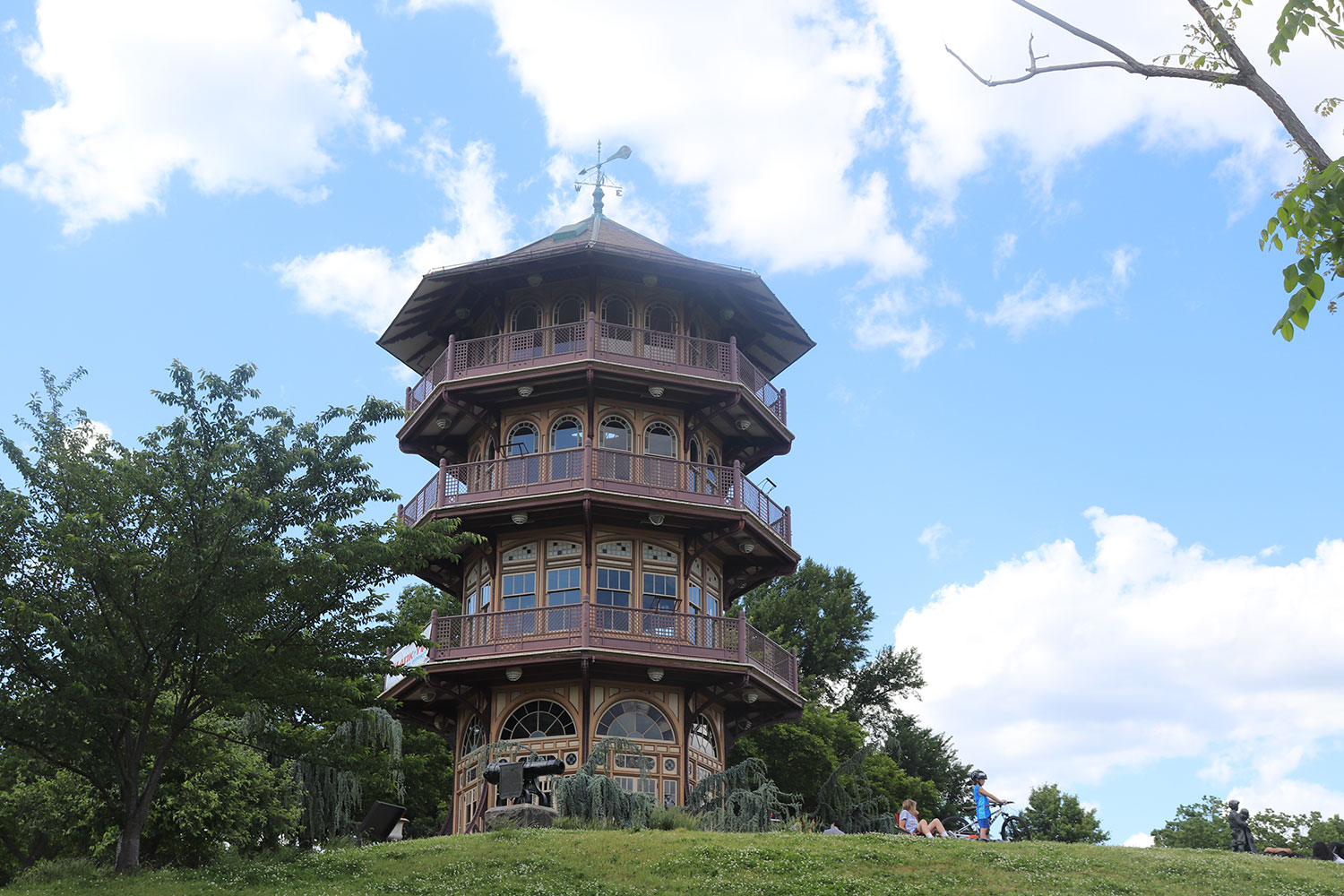 Patterson Park is like the Central Park of Baltimore. Here you can take a jog, walk your dog, or just escape the hustle and bustle. Also stop by the iconic 19th century pagoda on the western edge of the park.
Learn to Swing Dance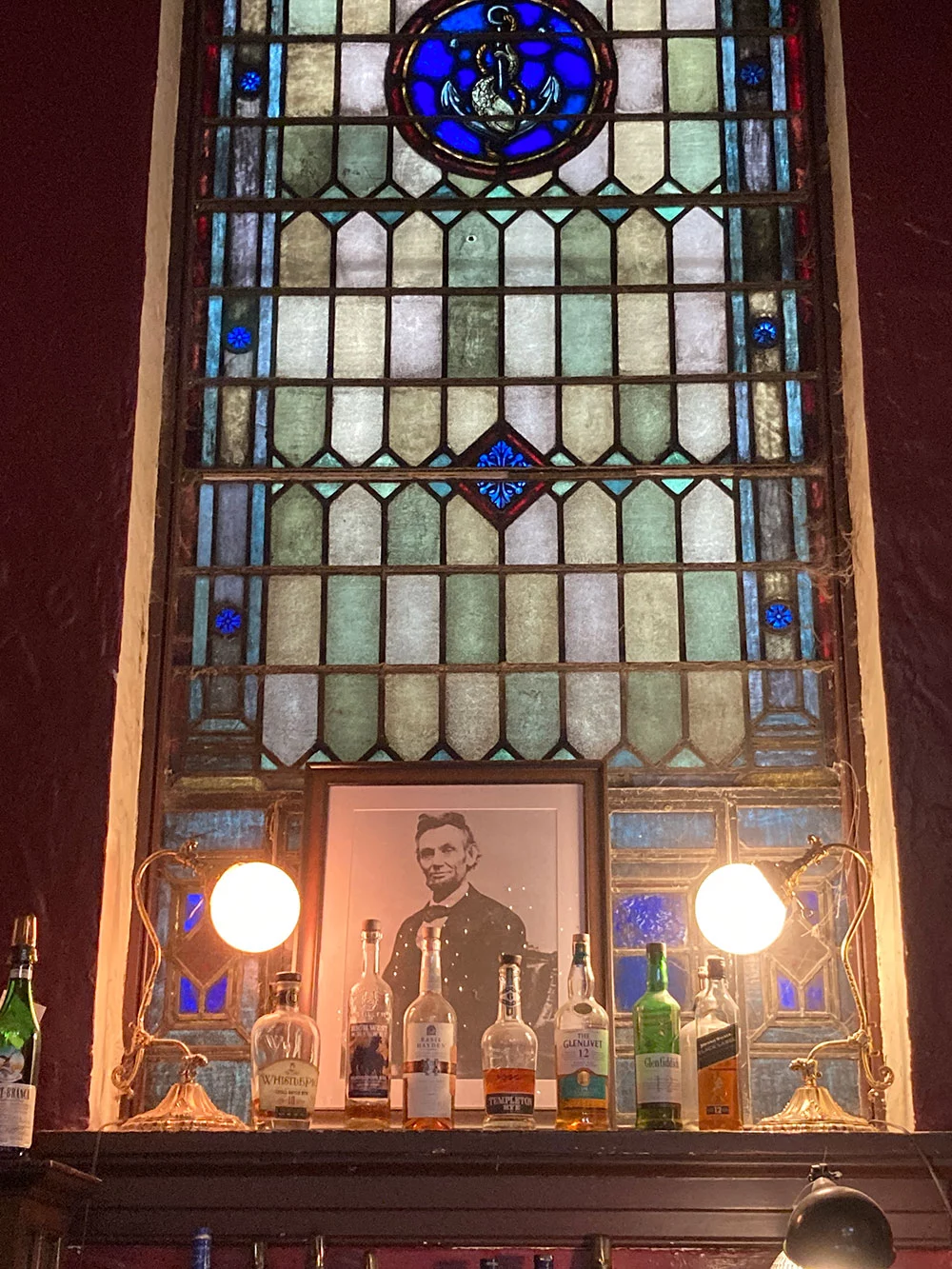 Abe Lincoln presides over swing dancing lessons.
Mobtown Ballroom in Pigtown hosts dance lessons each Monday and Friday night. You'll have to switch dance partners every few seconds so it's a great way to get to know some locals and learn something new. All are welcome, whether you're a pro or have no idea what you're doing.
See the Country's First Basilica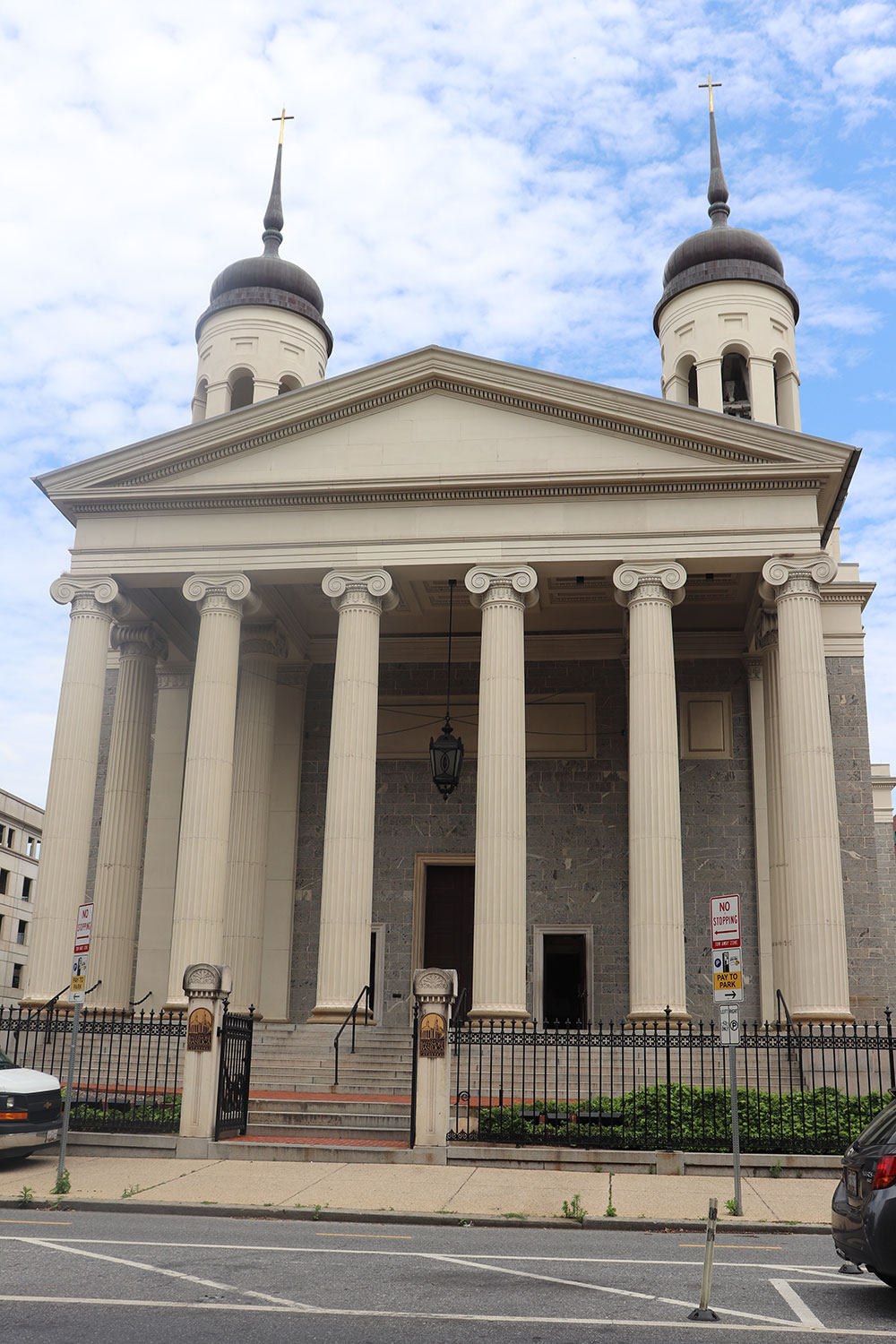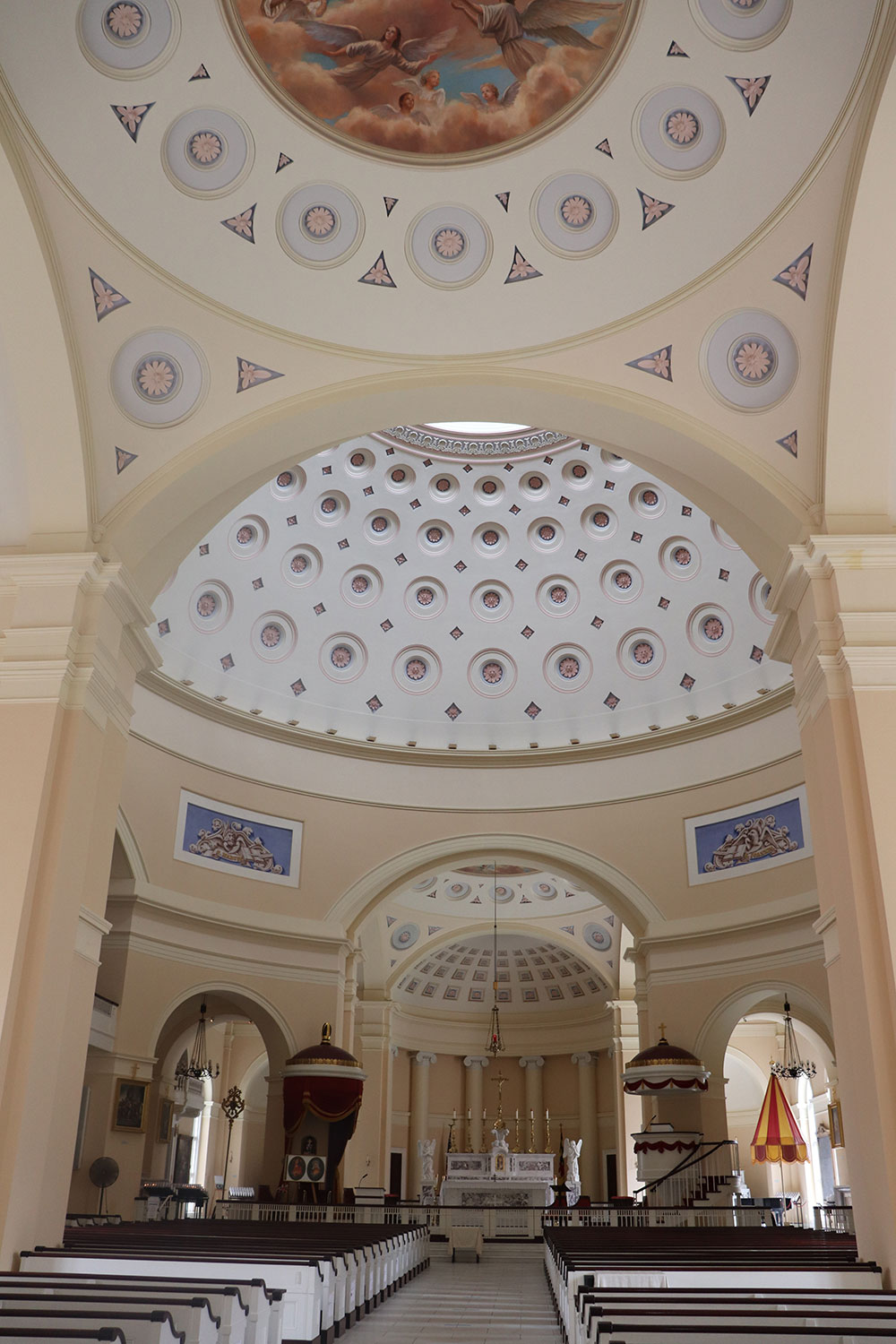 Opened in 1821, the Baltimore Basilica is coined America's First Cathedral. It's free to go in and see.
Try a Berger Cookie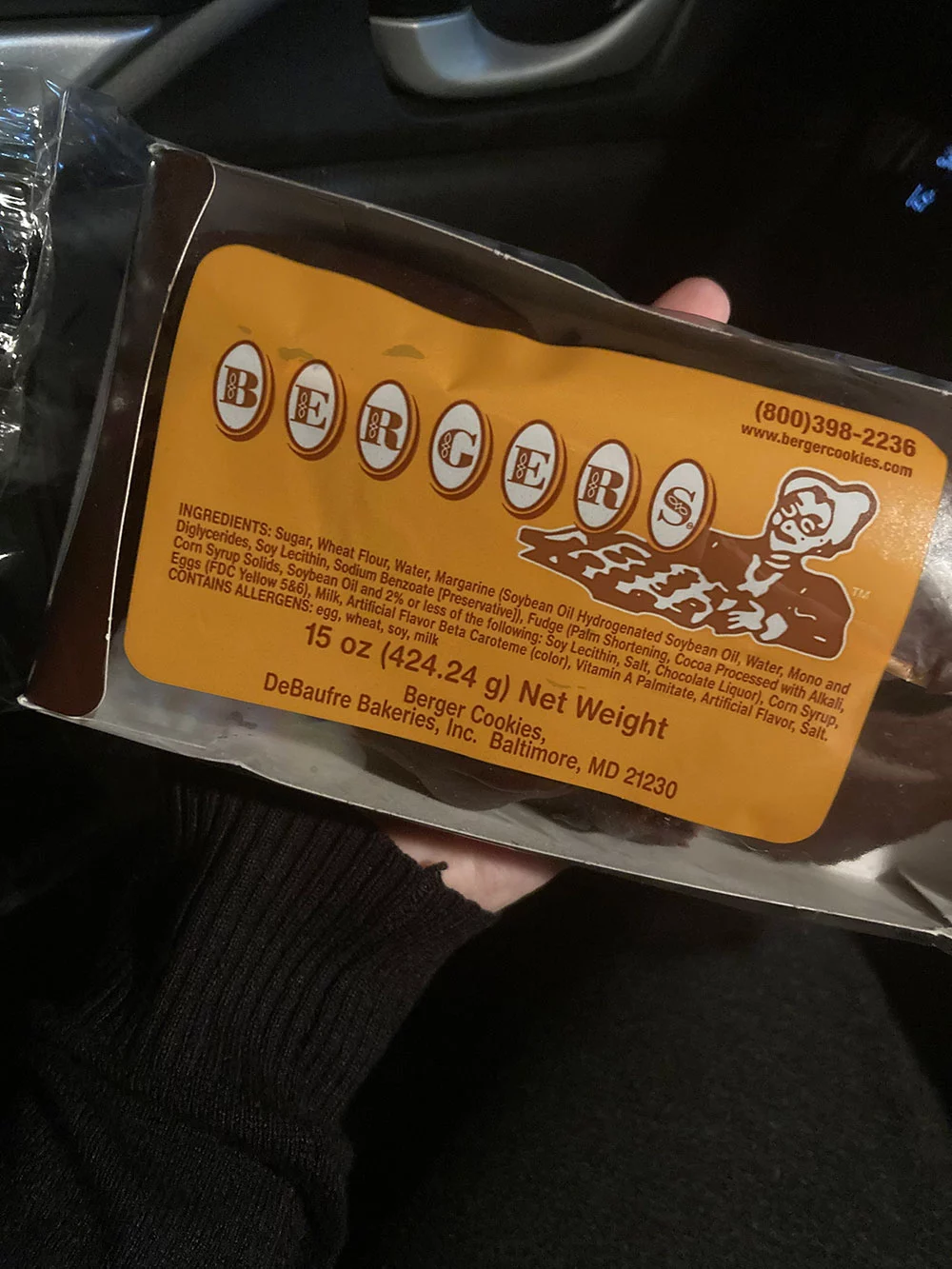 Berger cookies were a staple of Baltimore cuisine a few decades ago. They've grown out of style because they're very high in trans fat and are very unhealthy – but of course, they're also very delicious. I've never seen the 2 packs around but you can get a package of about 10 or so at a lot of grocery and convenience stores.
See the Bizarre at Bazaar
Into the odd and the obscure? Visit the shop-slash-museum Bazaar to see some interesting and peculiar artefacts, many of which are for sale.
Have a Drink in an Old Church
The Ministry of Brewing is a brewery in an old church. It's open odd hours, so check before going, but it's an interesting experience and a popular place. You might also see Baltimore Jesus here. Yes, we have our own Jesus. That's all I'm going to leave you with!
Or Drink at a Cozy Bar in a Fancy Hotel
The Owl Bar is a classic place. Honestly it's not really "noteworthy" or better than other bars, though it is decent. But when people come to Baltimore, they go to the Owl Bar. So why not try it yourself?
Head to Baltimore's Beach
Did you know that Baltimore has a beach? Open each summer, Sandlot is a place to grab a drink on the sand. Food is provided by food trucks that switch out so check their Instagram for the latest menu.
If you're looking for an actual beach you can swim in, we're not really known for that. But a lot of locals go to Rocky Point Beach to cool off on a hot day.
Have a $2 Beer
PubDog in Federal Hill has beers for $2. I feel compelled to tell everyone this because, $2 beers.
Try Your Luck at Horseshoe
Located at the gateway to the city, Horseshoe Casino is another popular activity. Whether you're a pro or just want to try something different on a night out, Horseshoe Casino's an accessible option.
See a Show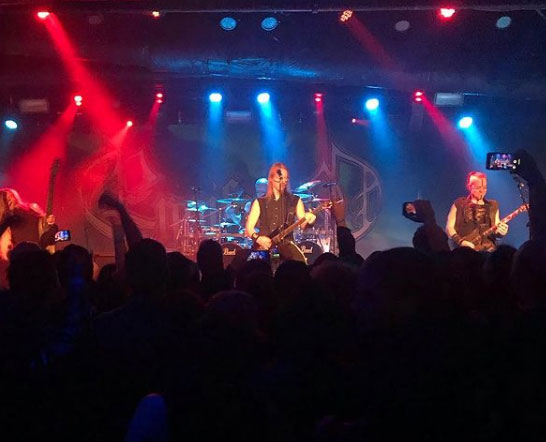 There's no shortage of live music in Baltimore. Aside from the local artists you can see playing in bars, you can head to places like Ram's Head Live, Power Plant Live, and Baltimore Soundstage. There are several more venues in Baltimore but between the three you should be able to find some pretty good events each weekend.
Head to Baltimore's Most Popular Club
The Crown is a staple of Baltimore nightlife. There's no style affiliation so you can go and get jazz, or heavy metal, or 80s music depending on the night. There's no cover charge for the main room which means that you can enjoy a night out absolutely free.
Take a One-Time Arts Class
Baltimore has a lot of art studios and offers many affordable, one time classes. Some classes you can take include glassblowing, greenery (succulents, terrariums, etc), clay spinning, candle making and woodworking workshops. The aforementioned Mobtown Ballroom also has a Circus Arts class for one day if you want to try something new and don't want to commit to one of their multi-week classes.
These are only some of the classes you can take. There are many more types of classes and companies that offer similar activities.
Headed to Baltimore?
If you're going to Baltimore, be sure to have a look at my Baltimore travel guide for information on places to stay, weather, etc.
Also, Baltimore has so many events and festivals! Definitely check out Baltimore's calendar to see if there's anything you'd be interested in doing. I can't put it all in this post since it changes year to year, but there's always something going on in the city.
Have you ever been to Baltimore? What was your favourite thing to do?
Please note that this post may contain affiliate links. These are at no additional cost to you but I receive a commission if you make a purchase through the link, and the commission helps me run my blog. Thanks for your support!
Tags:
baltimore
,
maryland
,
north america
,
united states
Sharing is Caring
Want to support me?
Buy me a Coffee