6 Essential Places to Visit in Maryland (A Local's Recommendations)
Originally published on Monday, February 20, 2023
Even though it's under the tourism radar, there are lots of great places to visit in Maryland. Maryland's nickname is "America in miniature" because of its diverse landscape and culture. From some of the busiest areas in the entire country to remote seaside towns, the "border line state" has a lot to offer. I've lived in Maryland my entire life and I'd like to tell you, if you're visiting, what some great places to visit in Maryland are.
A lot of travel blogs and the like will list a lot of places to visit in Maryland and to be honest, as locals, my friends and I giggle at them. They're just not very substantial or for very specific interests. There are some beautiful and cool places to visit here but some are a bit too small to worth mentioning – which is why I've compiled a list of the essential places to visit. No matter who you are, these are all great places worth seeing.
Annapolis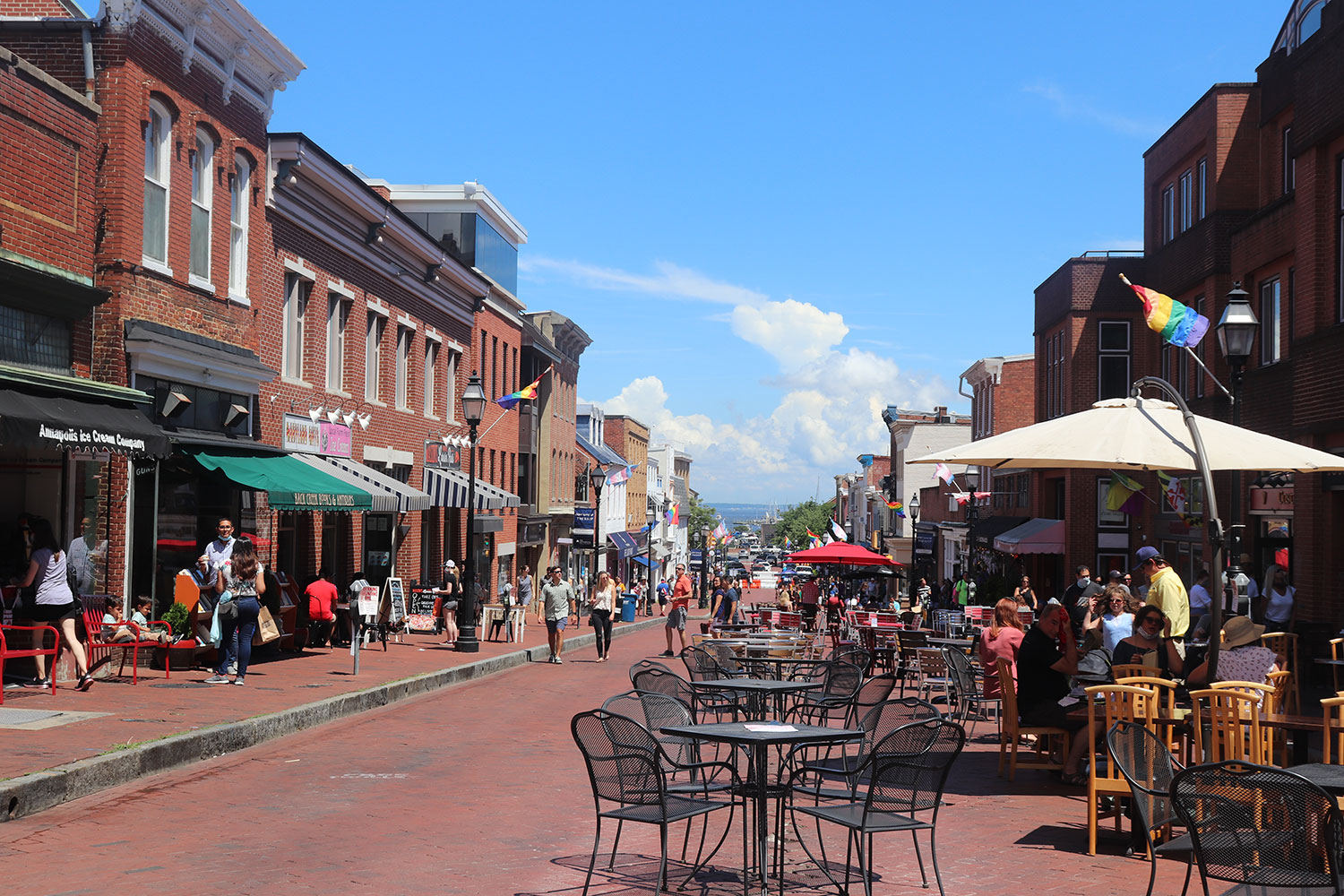 If you can visit only one place in Maryland, let it be Annapolis.
I love Annapolis and people are very presently surprised when they come to visit. A lot of people haven't even heard of Maryland's capital city but I assure you, it's worthy of at least a short visit.
Annapolis is a very local, rather than touristy, city so there's not a whole lot to "do" in the ways of museums or attractions. But it's still an incredibly charming city to stroll around. You'll want to go to the old town which revolves around State Circle and Church Circle and branches out onto several streets, such as West Street and Main Street. In this area there are lots of local restaurants and small shops. If you make your way down Main Street, you'll see the cute little harbor.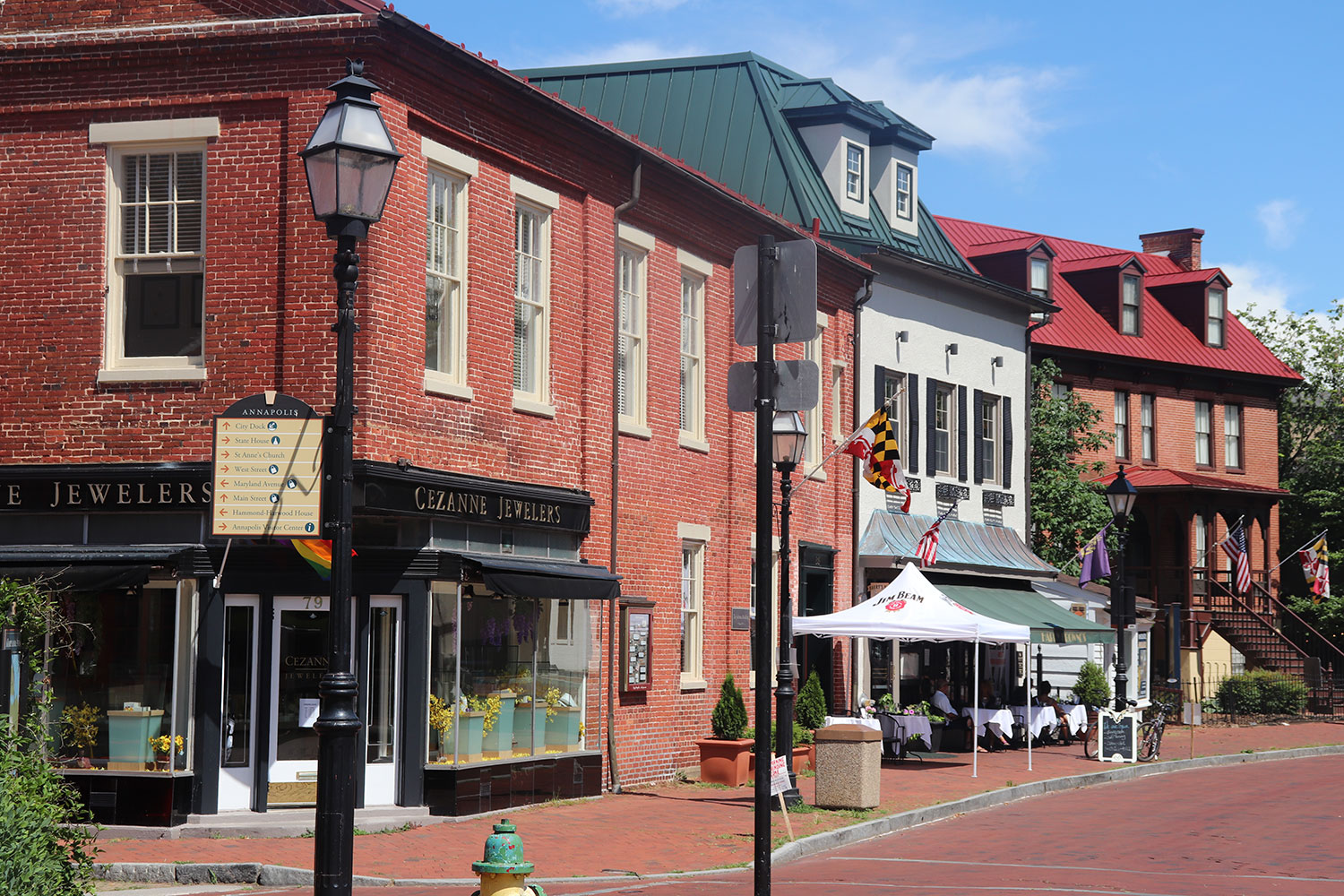 I don't particularly care to share restaurant recommendations since I haven't been everywhere, but I've been to a good portion of places in Annapolis. Chick & Ruth's Delly is a local staple and Cafe Normandie is the local upscale staple. You can stop for an afternoon tea at the old Reynolds Tavern and then head to Kilwin's for some dessert (it's a chain but also a personal favorite). There are lots of ice cream shops around but all are good choices. If you have a dog, you can even get them some ice cream at Salty Paws.
Whether you spend a whole day here or just a few hours, you're sure to enjoy this beautiful city.
Baltimore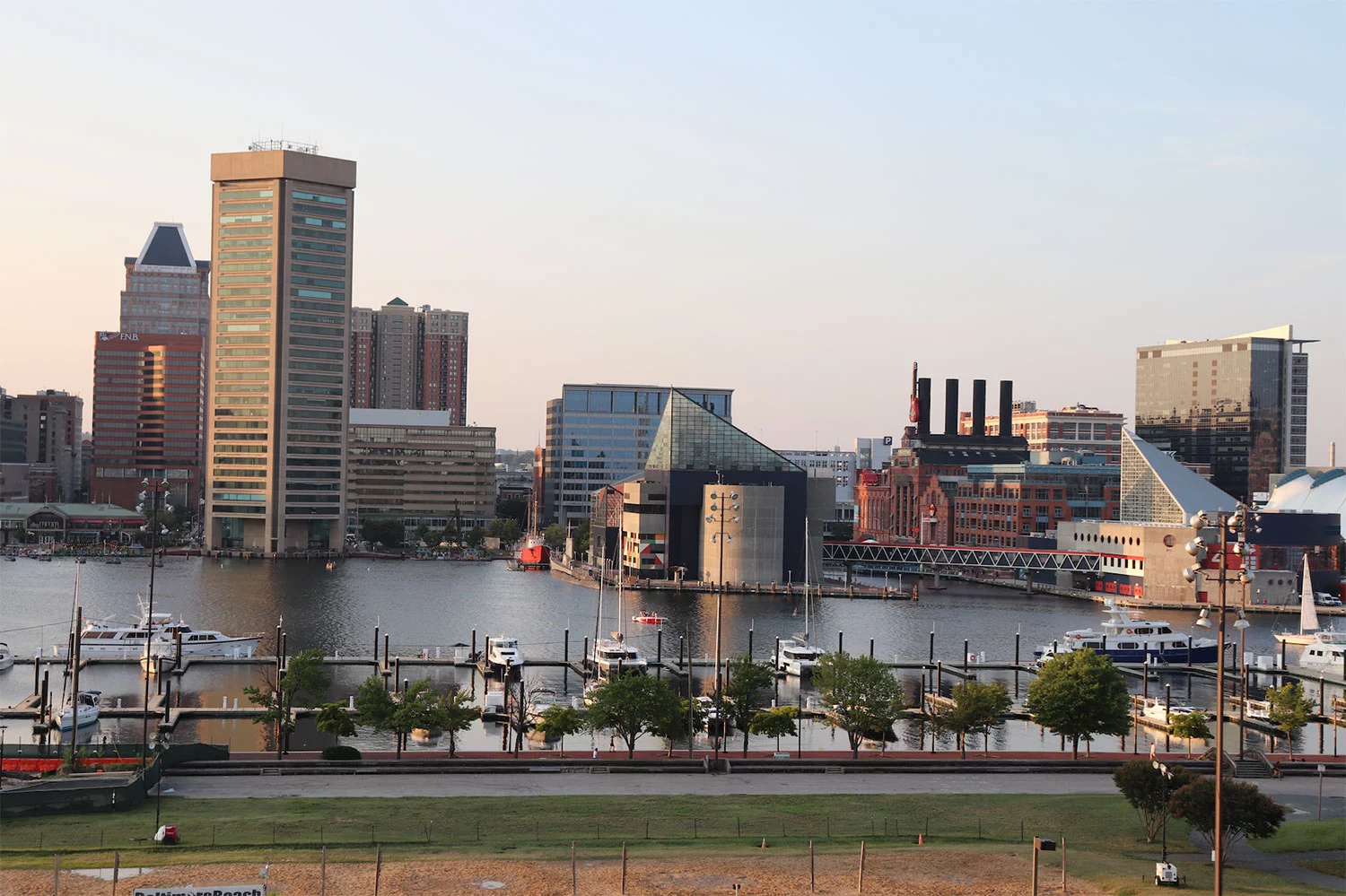 Baltimore's the largest city in the state. It's the only place in Maryland I'd consider a "city" and it also has a lot of charm. I've said over and over, and will say again, that the thing with Baltimore is people flock to the touristy Inner Harbour which is very bland. A lot of the city's flavor lies just a few short blocks away in other areas.
For a well-rounded Baltimore visit, I'd say you should stop by the areas of Federal Hill, Fells Point, Canton, Mt Vernon and Hampden. If you're limited on time then Fells Point is generally the place where locals like to go. It's the charming historic center of the city, complete with cobblestone streets. I'm also very partial to Federal Hill, which is just as historic and has beautiful views of the Inner Harbor.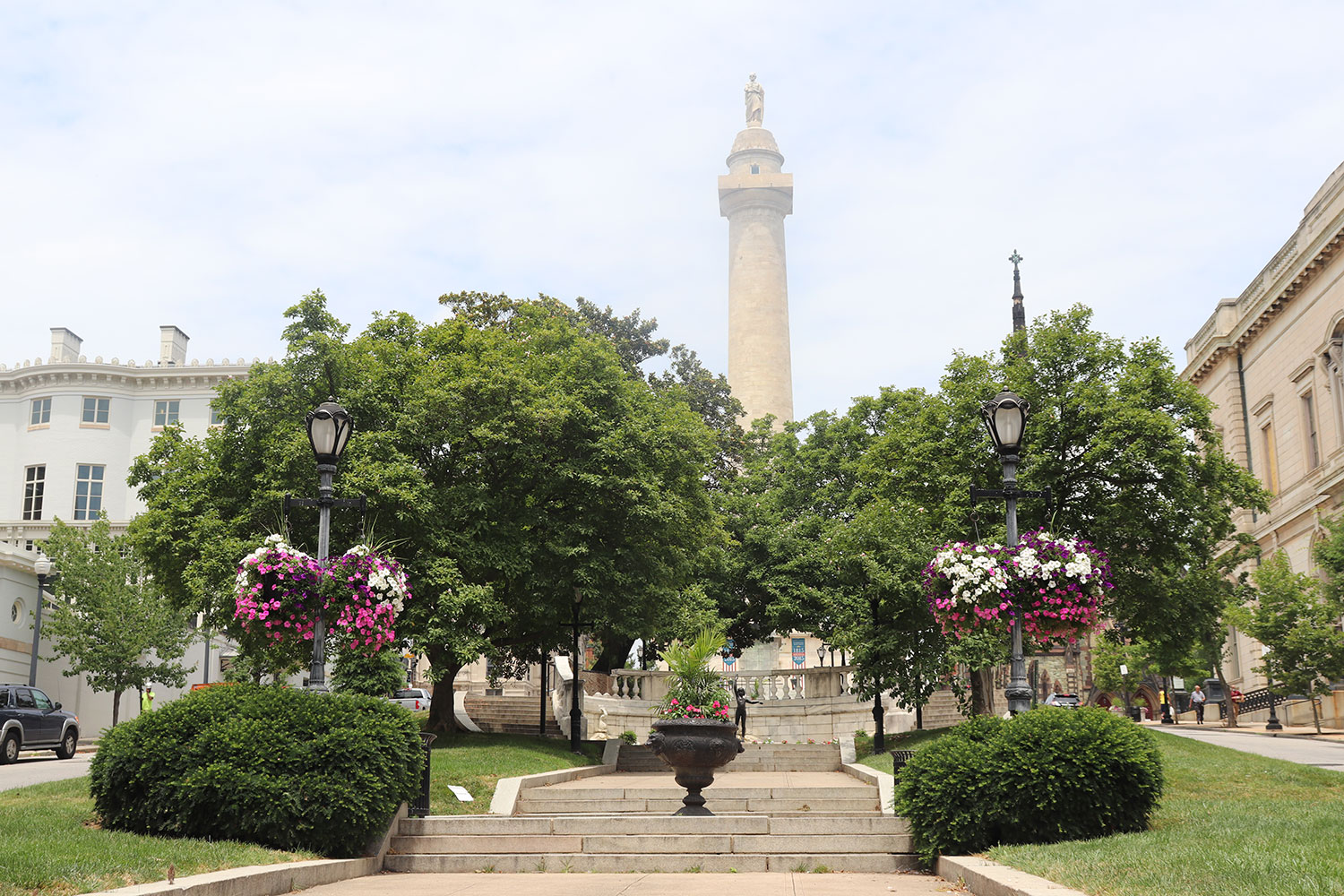 There are lots of things to do in Baltimore (I even made a list) that all depend on what your interests are. If you only have one day and weren't too sure what to do, I'd say visit the Walters Art Museum. It's a world-class art museum and completely free to visit, plus it's in a beautiful area of Mount Vernon. The Baltimore Aquarium is a popular go-to but it's quite expensive and not everyone likes aquariums.
Whatever you do in Baltimore, you have to try the food. We have signature crab cakes but you can get good vegan crab cakes at Land of Kush, NuVegan (my fave) and Dodah's Kitchen. Otherwise we have a huge variety of amazing restaurants that have all kinds of price ranges. I haven't been to nearly as many as I'd like so I can't make "sure" recommendations, but it's hard to go wrong with food in Baltimore.
Baltimore's definitely an underrated city and one of the best places to visit in Maryland.
Read my full guide on Baltimore here & see my list of fun things to do in Baltimore here
Easton
There are quite a few places to visit in Maryland's eastern shore that are incredibly cute, but for this list I chose one I know a lot of locals enjoy: Easton. Luckily it's also one of the easiest places to get to since it's near the Bay Bridge.
Easton's a small town and, as such, there's not a ton to do here. However the area is steeped with history, particularly that of its former resident, abolitionist Frederick Douglass. You can take a self-guided tour around the town to learn about the history and the buildings. For more modern times, Easton has a nice selection of places to eat and shop. You'll find tons of antique stores here and prices range all over.
Easton's one of the best places to visit in Maryland if you want a feel for history and small-town life.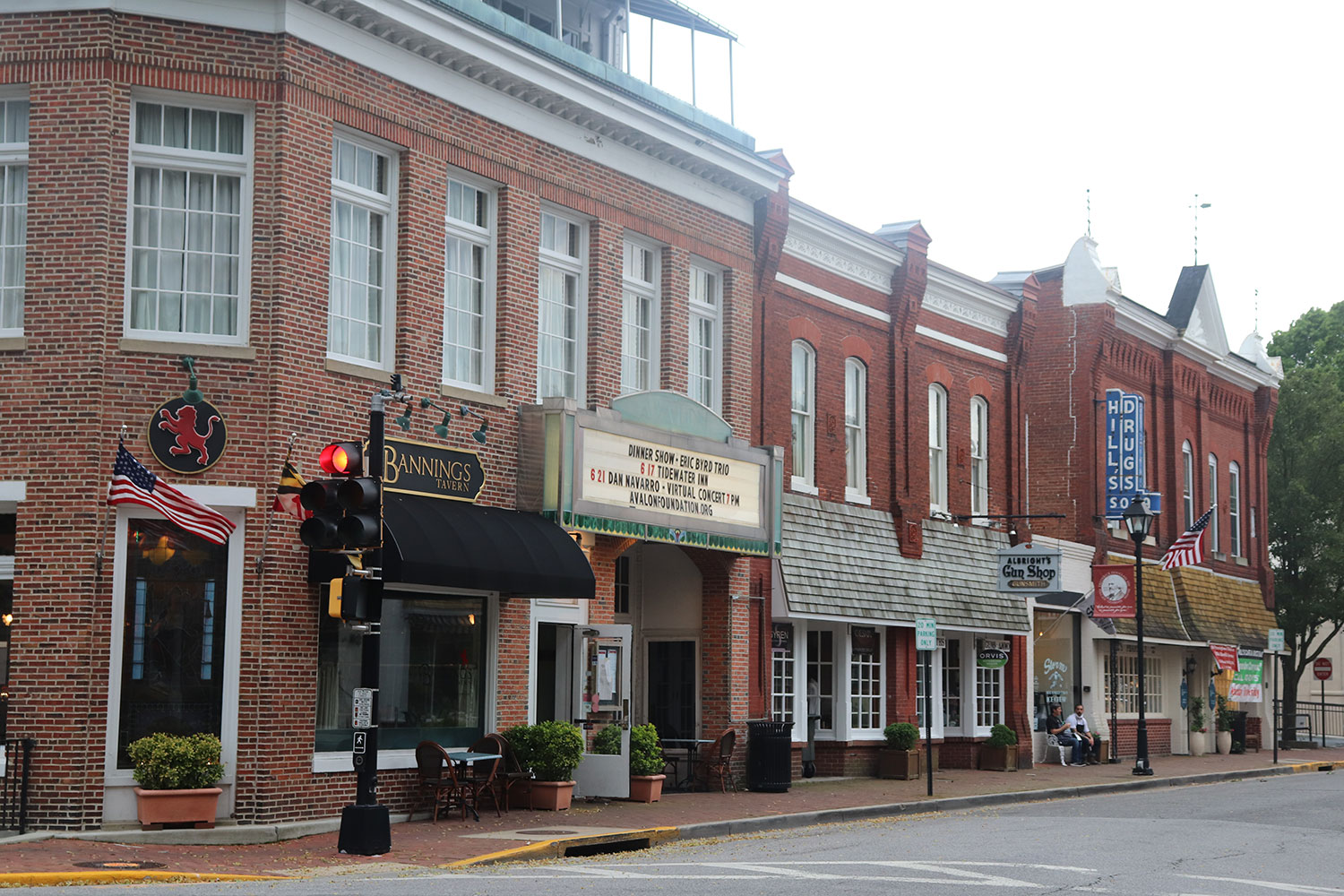 That being said, I do very much recommend reading my blog post to learn more about Eastern Shore towns. If you're in the area, there's a lot of cute places you can see with their own personalities.
Frederick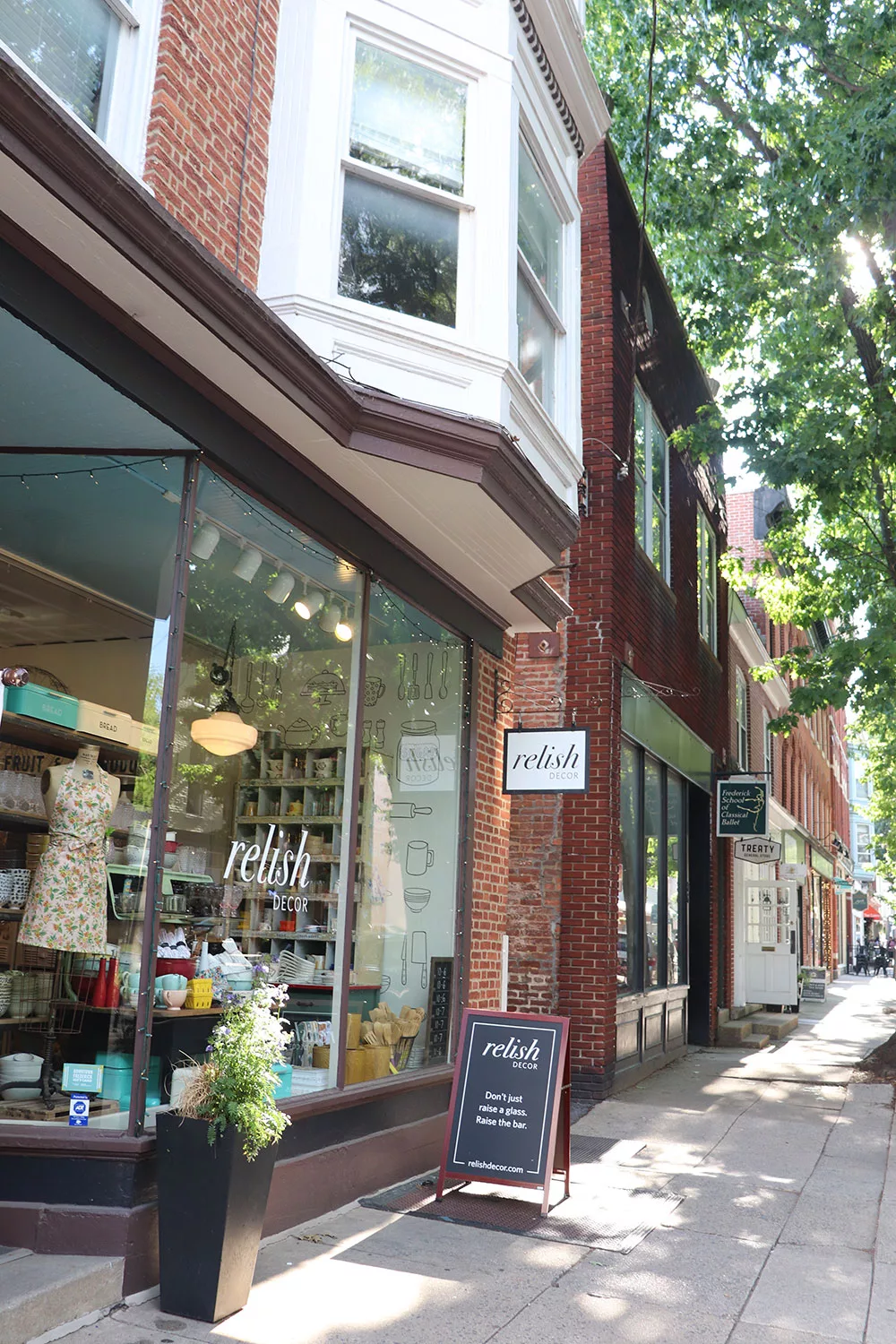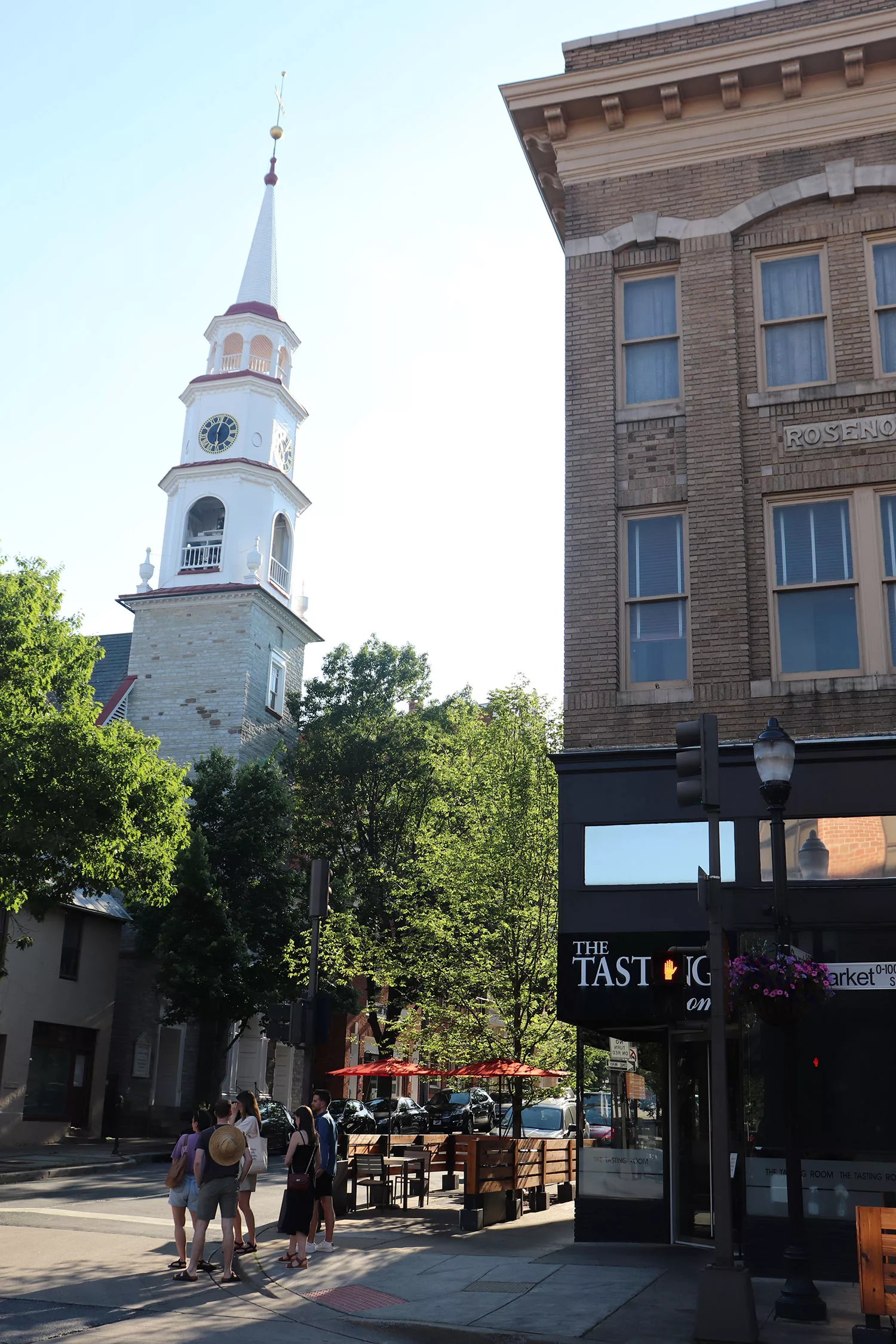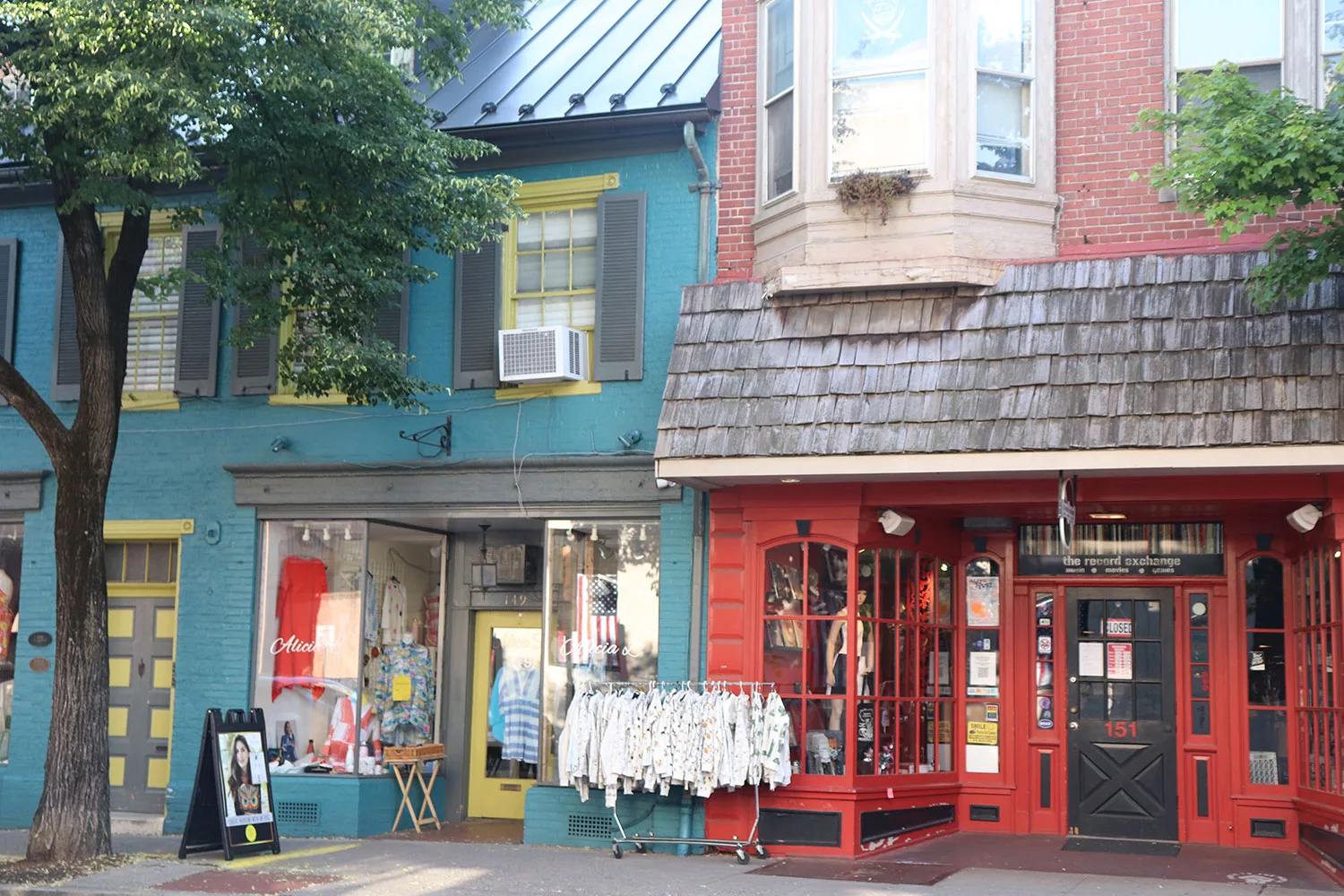 One of my favourite places to visit here is Frederick. Frederick's supposed to be Maryland's second city but it really feels more like a large town.
Much like the aforementioned Easton, Frederick is a place where people live – not exactly a place where people tour. However it's full of wonderful, local businesses where you can grab a good bite to eat or maybe shop for something new. One of my favorite places ever to go antique shopping is Emporium Antiques since it's actually a marketplace for dozens of antique sellers. Here you can find a nice selection of items but also, a nice selection of prices. Some are so ridiculously affordable your jaw will drop.
You may also learn that Frederick is said to be Maryland's most haunted city. I'd argue that Baltimore has more ghosts, but I'll give them a pass. You can take a ghost tour if you want to learn about the town's more gruesome history.
But however you spend your time, Frederick is definitely worth a stop in. It's a very cute place and has a great selection of food to choose from. I wish I lived closer because I would spend a lot more time here.
Assateague Island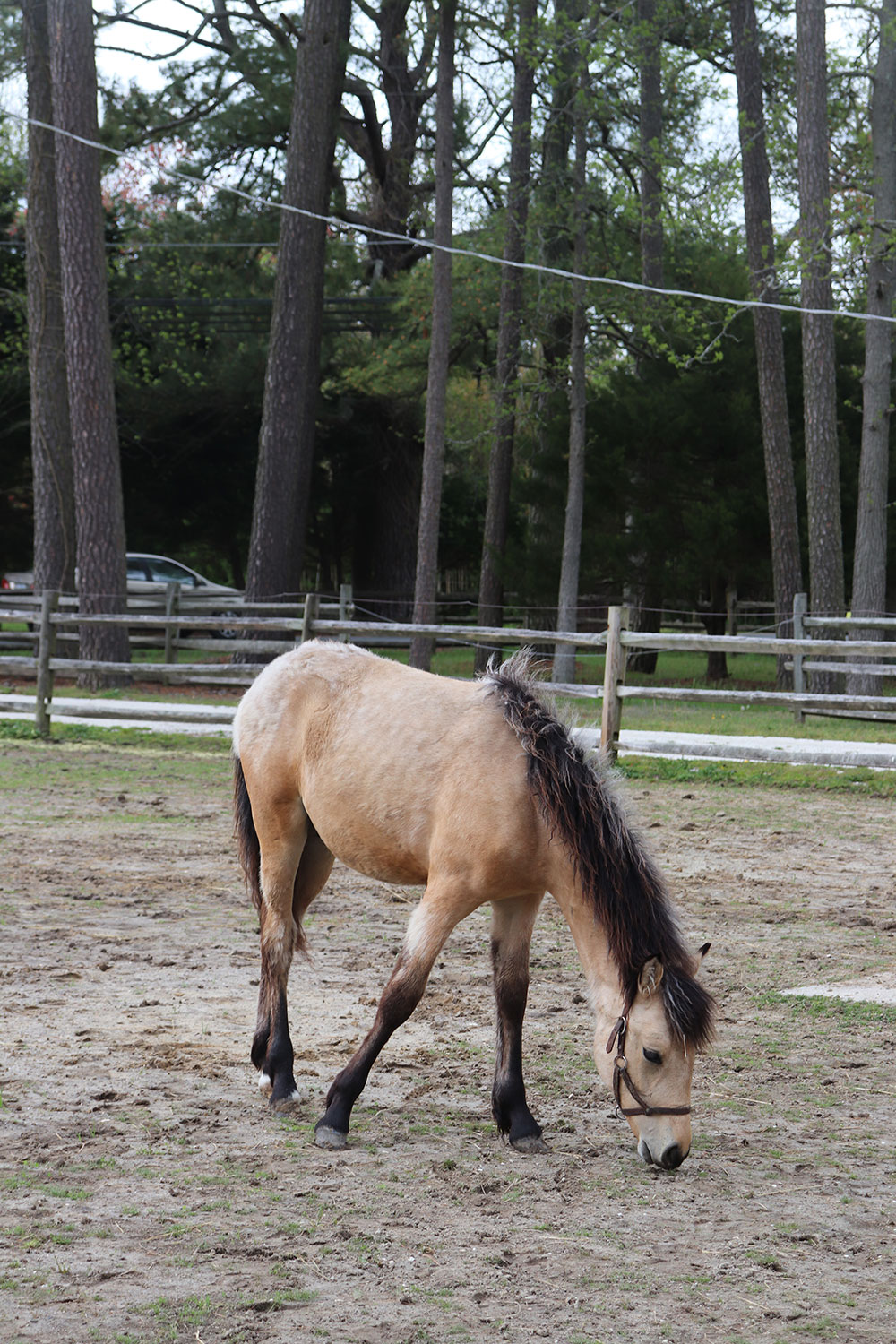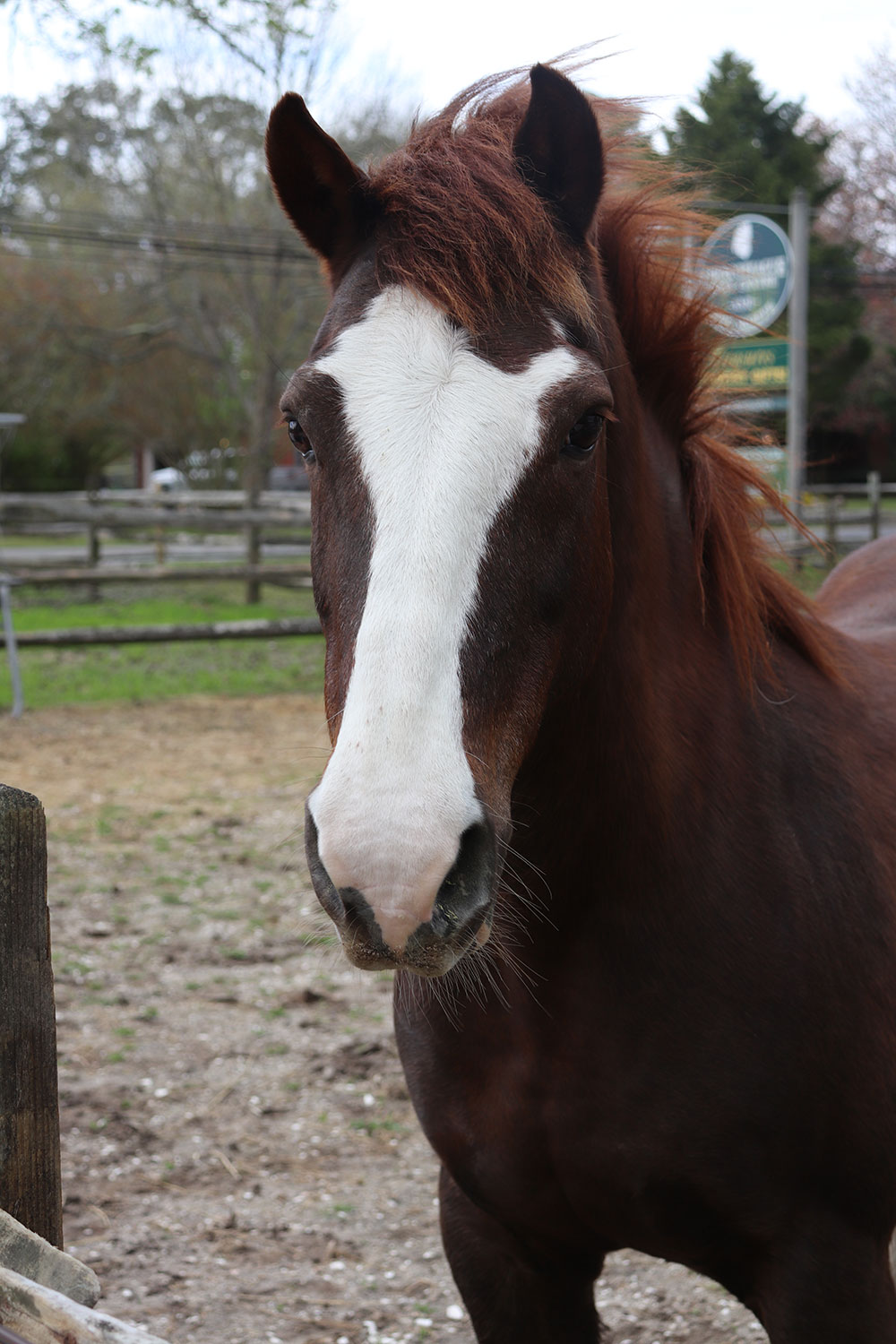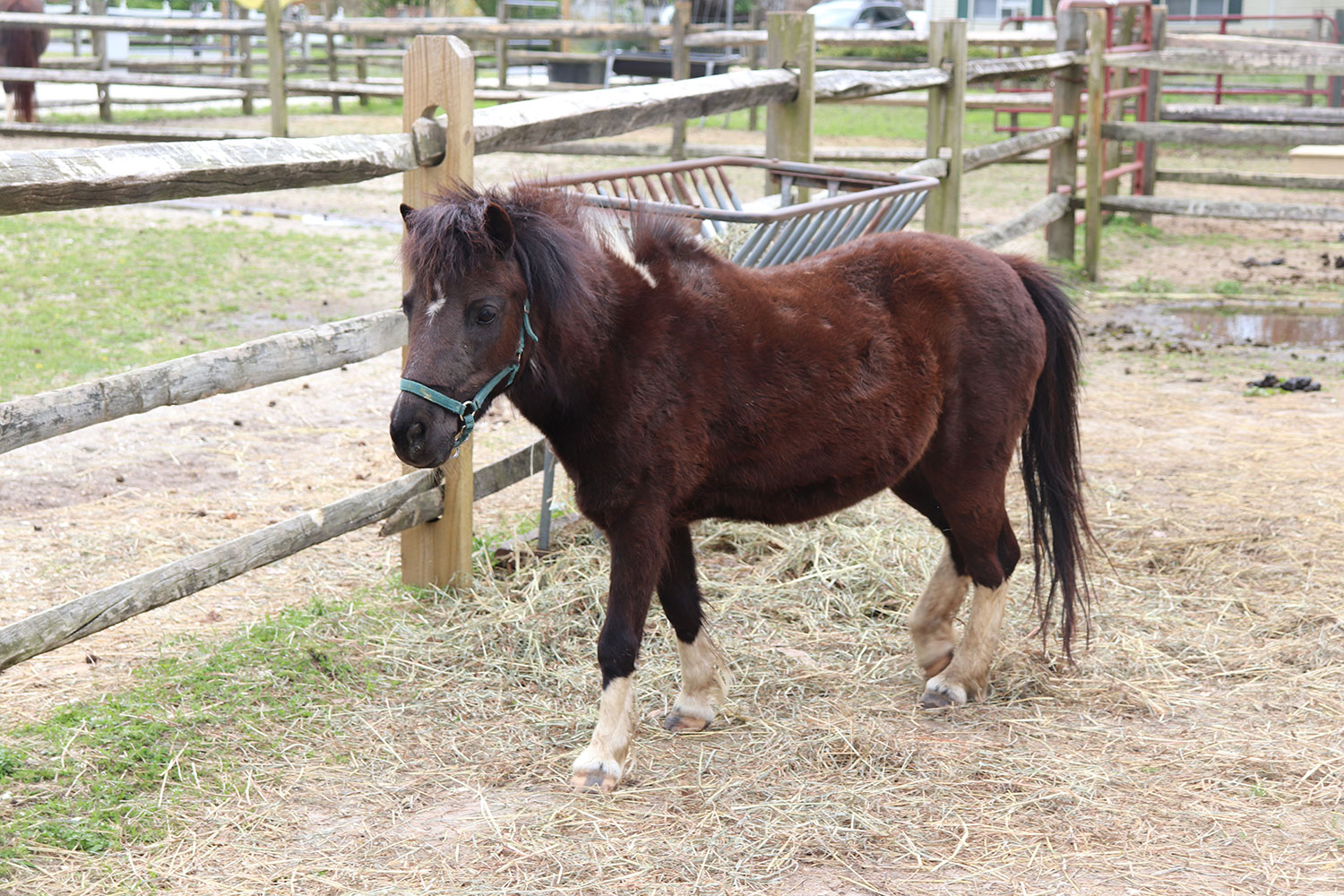 Note these photos were taken next door in Chincoteague, VA, but the horses are the same breed.
One of Maryland's most unique places is Assateague Island, which is only a hop away from Ocean City. Not only is Assateague on the beautiful coast of the Atlantic Ocean, it's famous for a unique thing: the wild horses. They're ponies, actually, called Chincoteague ponies, and they're a breed unique to this area.
In Assateague, they roam free. You're not supposed to get too close to them but you can certainly admire their majesty from a distance – and honestly, in my friends' experience, they've been approached many times. It's a fabulous way to spend a day no matter who you're with, and also great for children. It's certainly one of the most unique places to visit in Maryland if not the entire country.
Ocean City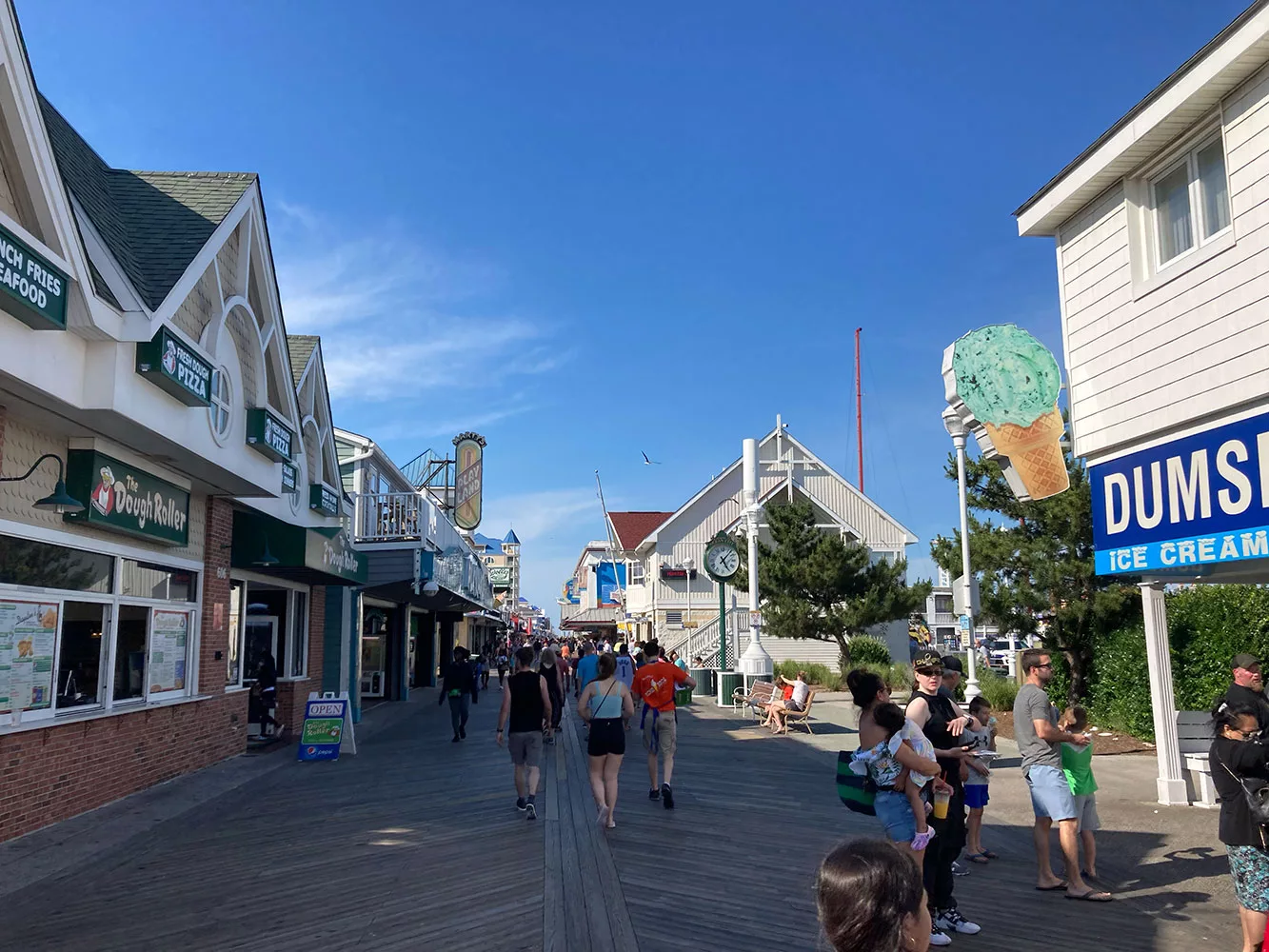 Ocean City definitely takes the cake as one of the most popular places to visit in Maryland, if not the most popular. There's so much to do here that I personally think it's always a good time.
A huge draw to Ocean City is the huge beach which is completely free! Yes. Parking can be a huge pain but if you're staying at a nearby hotel with parking then all you have to do is walk over and enjoy miles of free beach along the Atlantic coastline. There's also the Ocean City Boardwalk which is always nice to walk along. My personal favorite things to do are Jolly Roger Amusement Parks (there are two in the area) and mini-golfing. Mini-golfing and an ice cream is the thing to do on a nice summer night in Ocean City. There are lots of places to eat here, mostly chains, but the go-to place is Dumser's Dairyland. They are unfortunately not vegetarian-friendly.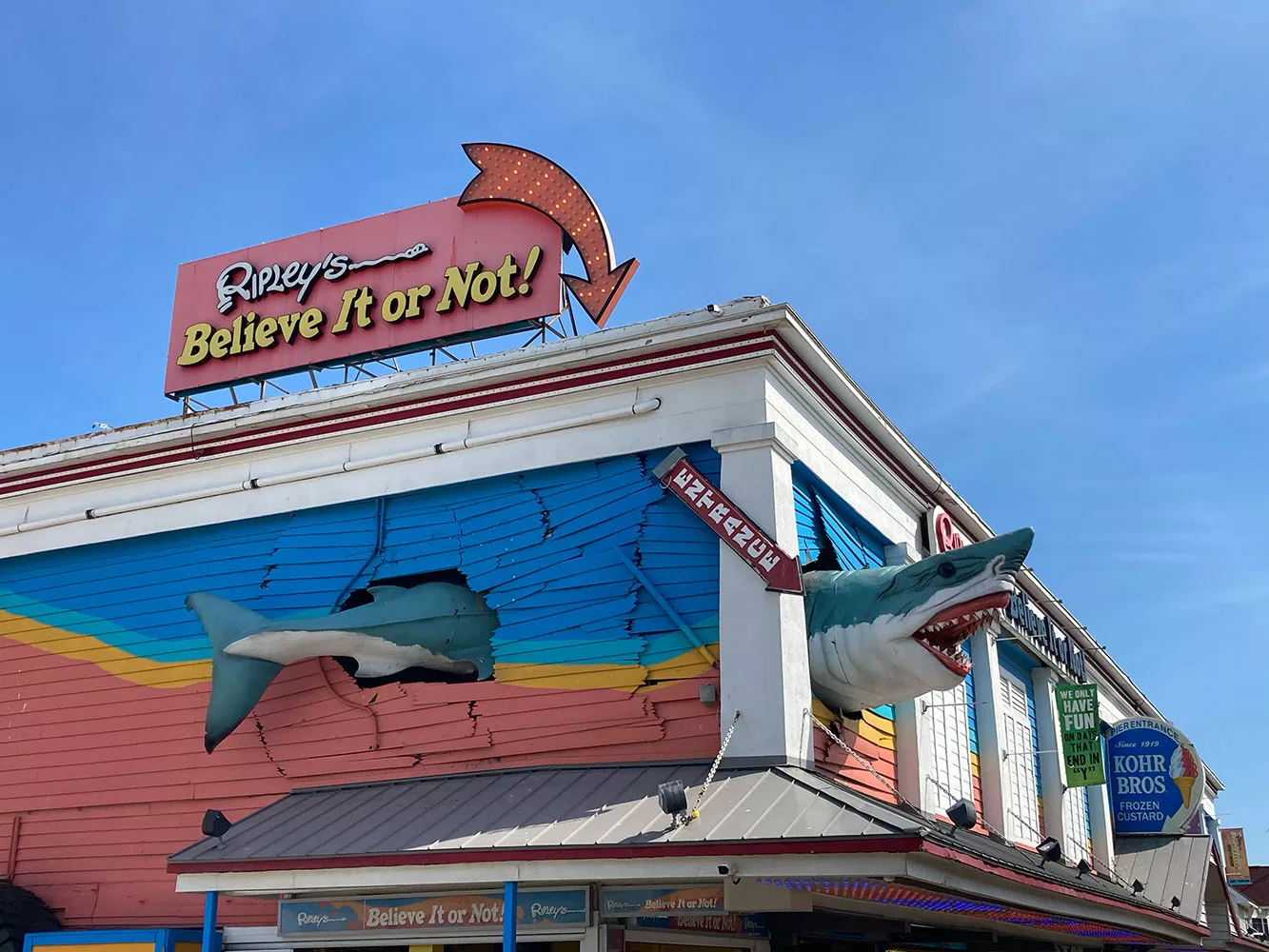 Ocean City's a fun destination but it definitely doesn't have the same charm as the other places to visit in Maryland. I'll be honest, it's a party area. But it's still someplace to keep in mind and one of the more iconic places.
More Things to Do in Maryland
This list is by no means exhaustive of places to visit but a list of places most people would like if they visited. Thus, the "essential" places to visit in Maryland. There are lots more small towns and national parks that didn't make this list but I write about them in different blog posts.
I also have blog posts on things to do in the fall and the Christmas/winter season that I update each year. If you're visiting around those times then certainly check out my posts, as you might see something you really want to do.
I hope you enjoyed this post and it helps you decide where to visit on your trip to Maryland. We're happy to have you!
Please note that this post may contain affiliate links. These are at no additional cost to you but I receive a commission if you make a purchase through the link, and the commission helps me run my blog. Thanks for your support!
Tags:
maryland
,
north america
,
united states
Sharing is Caring
Want to support me?
Buy me a Coffee