20 Charming Towns in Europe to Visit
Originally published on Sunday, July 9, 2023
I haven't been to all of Europe yet but it's on my bucket list. I'm lucky to have visited so many charming towns in Europe, and I've compiled a list of my favourites.
I've visited a few more than what's mentioned here but narrowed my list down to my favorites. These are the towns in Europe that made a true impression on me. Be sure to add these beautiful places to your bucket list!
Assisi, Italy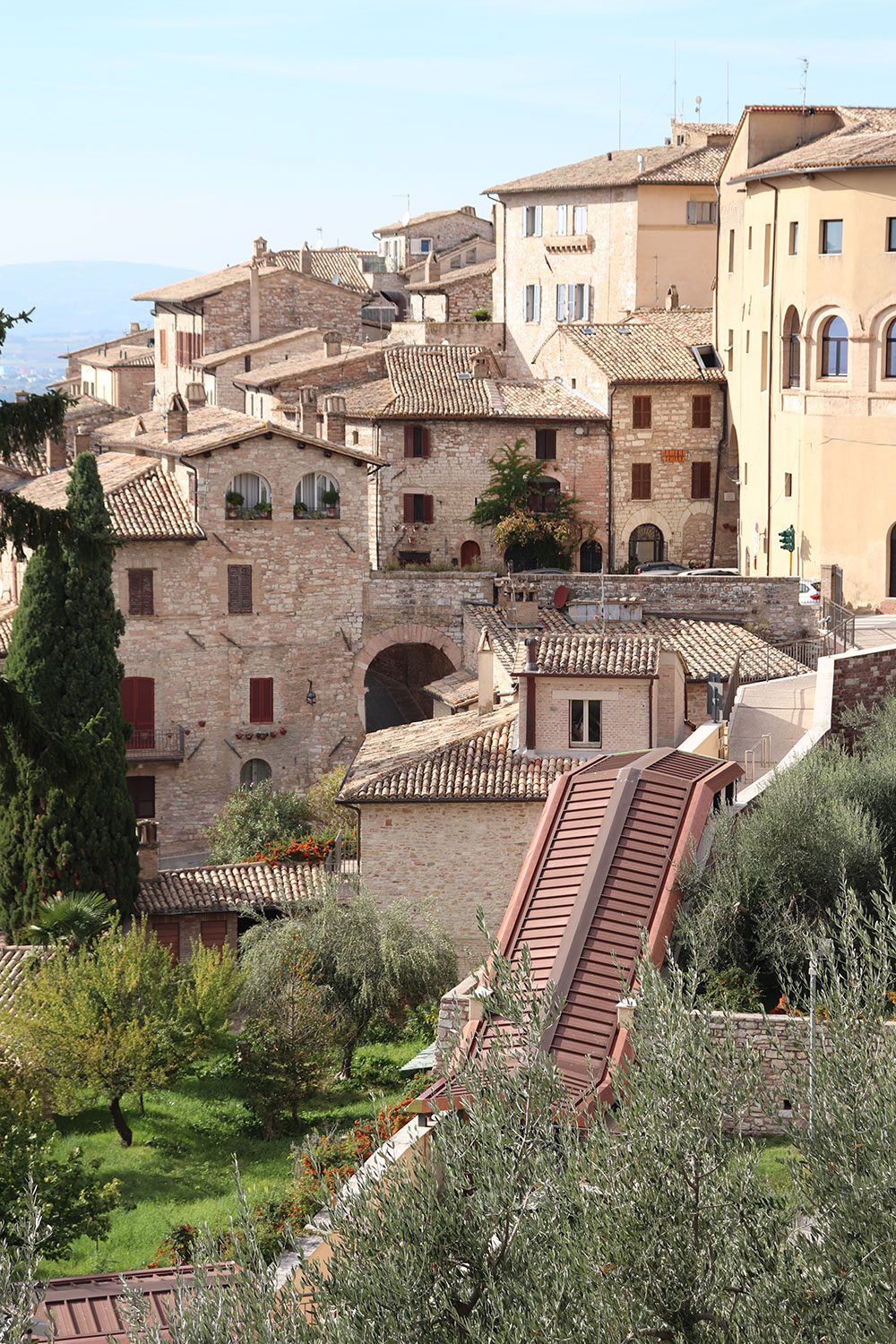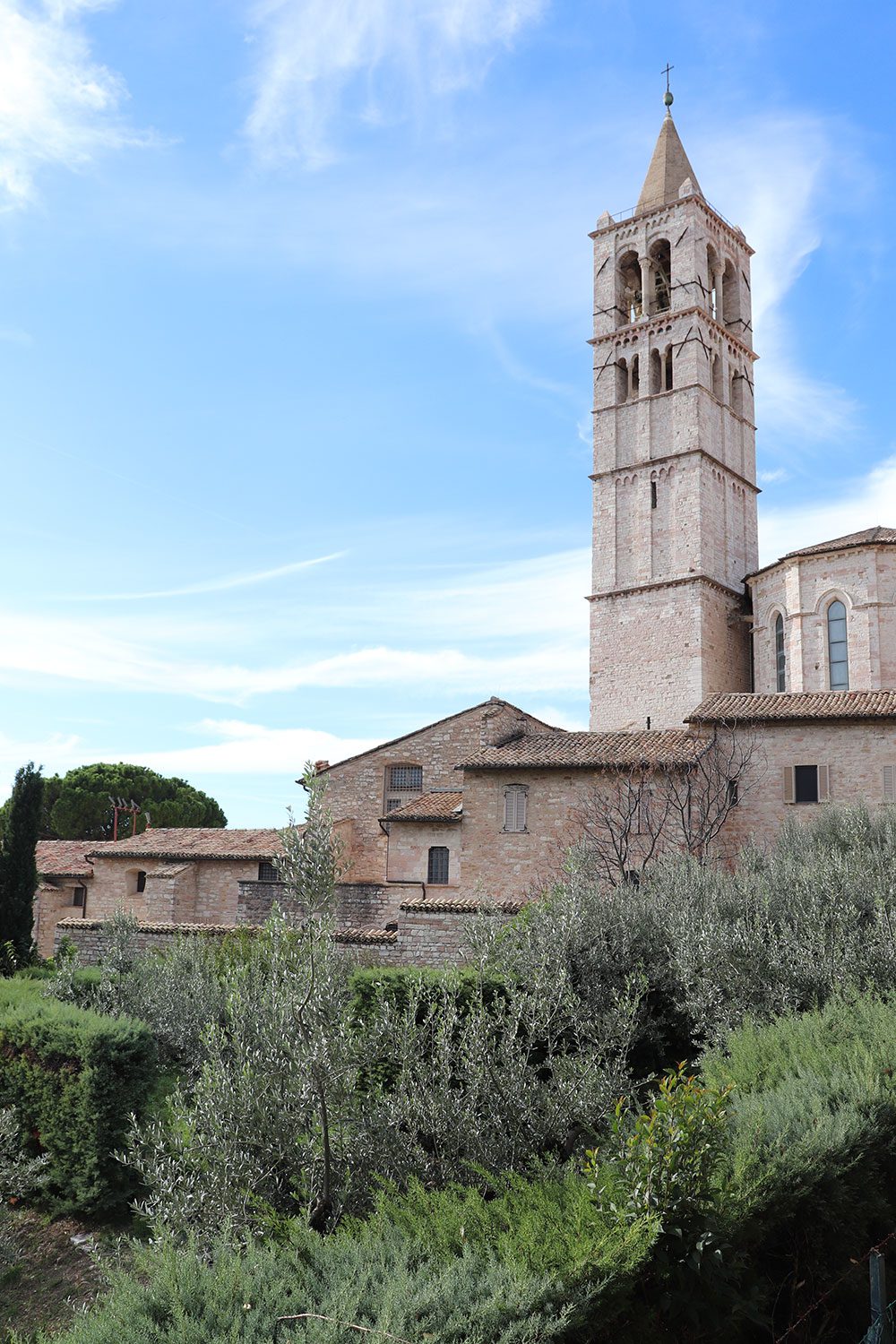 Assisi has a long and important history. It's the home of St. Francis, who founded the Franciscan Order of the Catholic Church. It's a picture perfect town in Europe with rustic Italian charm and unbeatable views, plus a stunning cathedral – making it enjoyable for anyone. I even chose to return there on my second trip to Italy because I liked it so much!
Dinan, France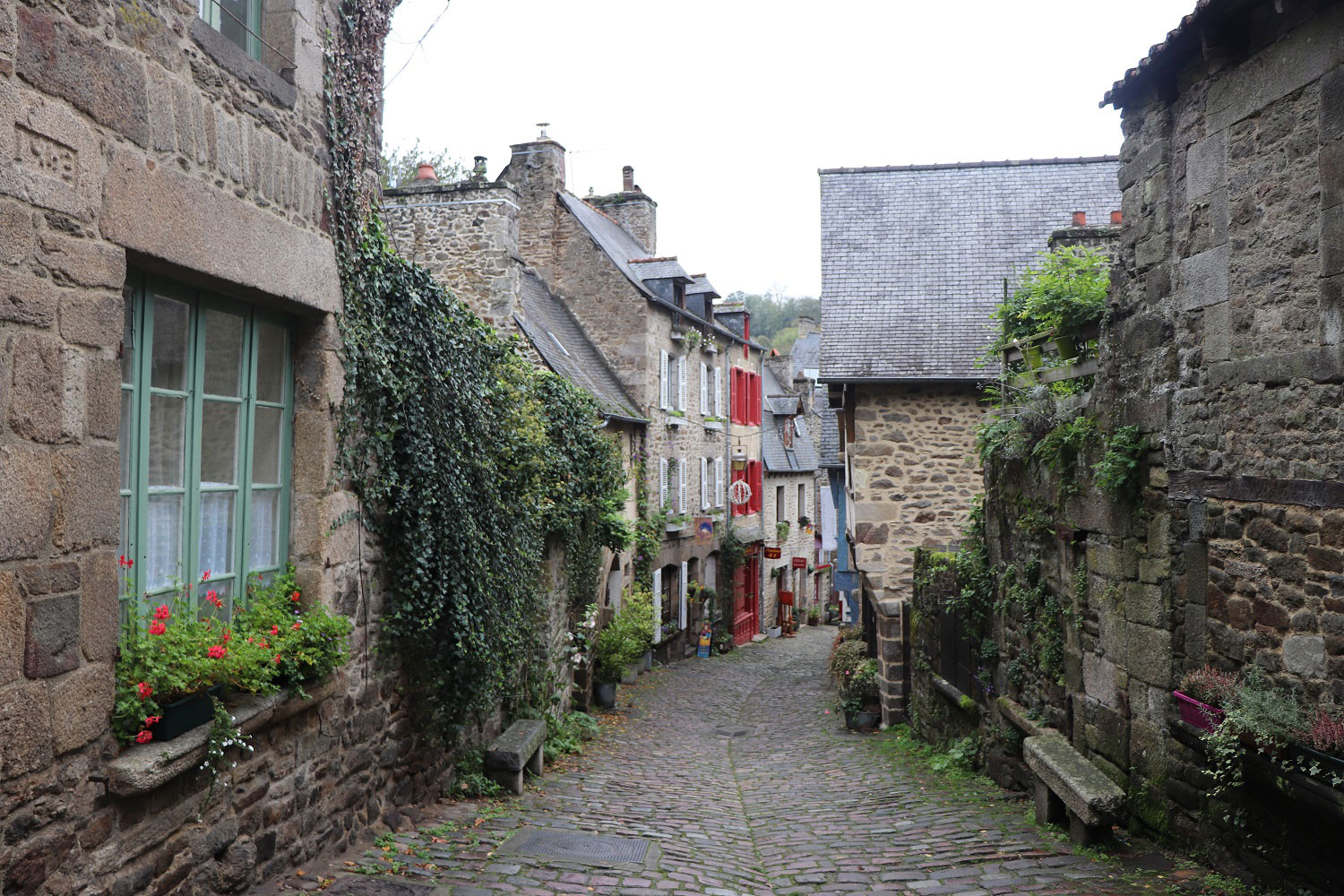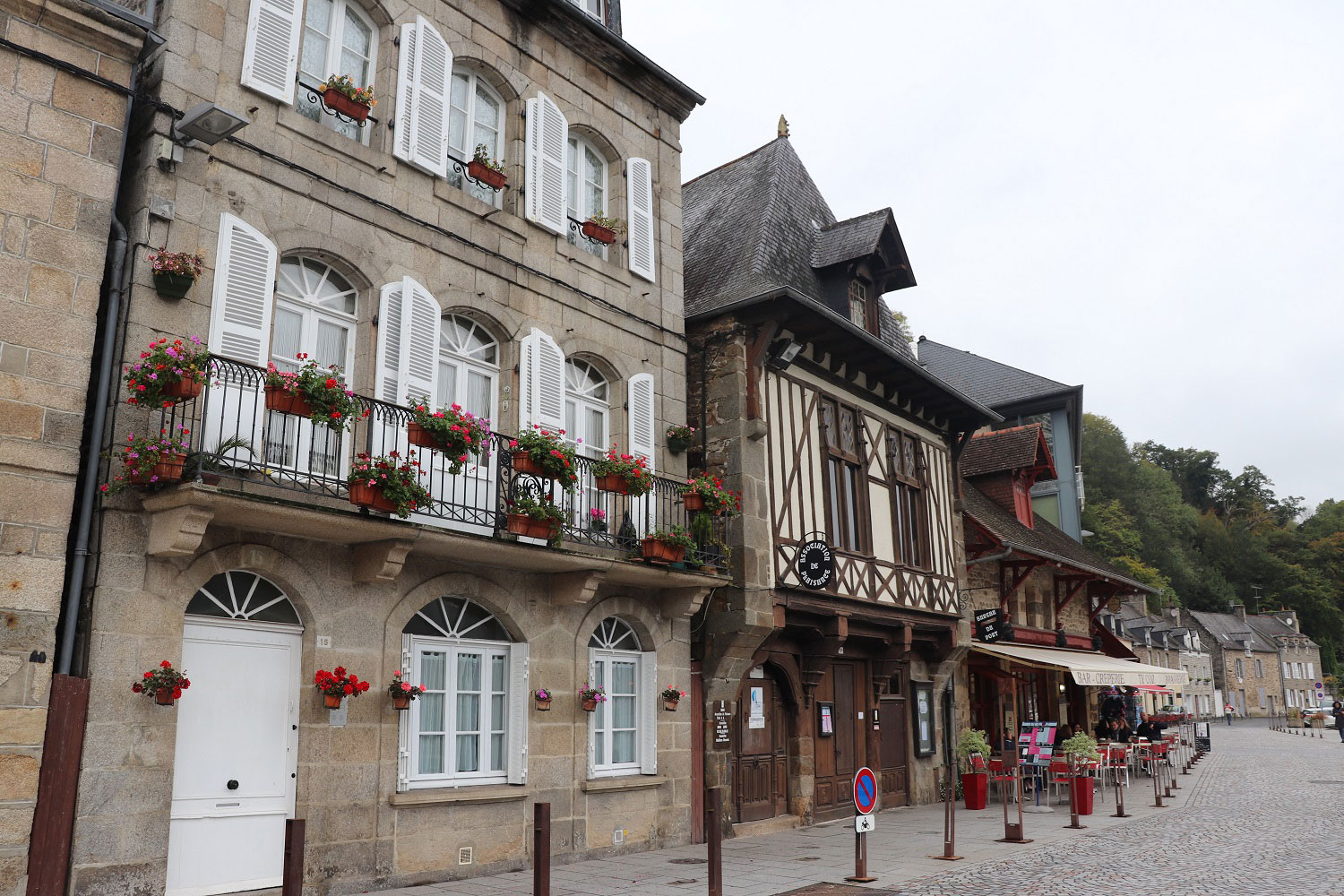 Dinan's located in the beautiful Brittany region of France, which was its own kingdom up until a few hundred years ago. Though Dinan isn't incredibly easy to get to via public transport, it certainly is worth the trek and is an excellent addition to your France trip.
Filled with stone and half-timber houses, and lined with city walls dating back almost a millennium, Dinan is a true step back in time. Whether you're visiting Dinan Castle or exploring the hilly streets by foot, you're sure to fall in love with this gorgeous town.
Edam, the Netherlands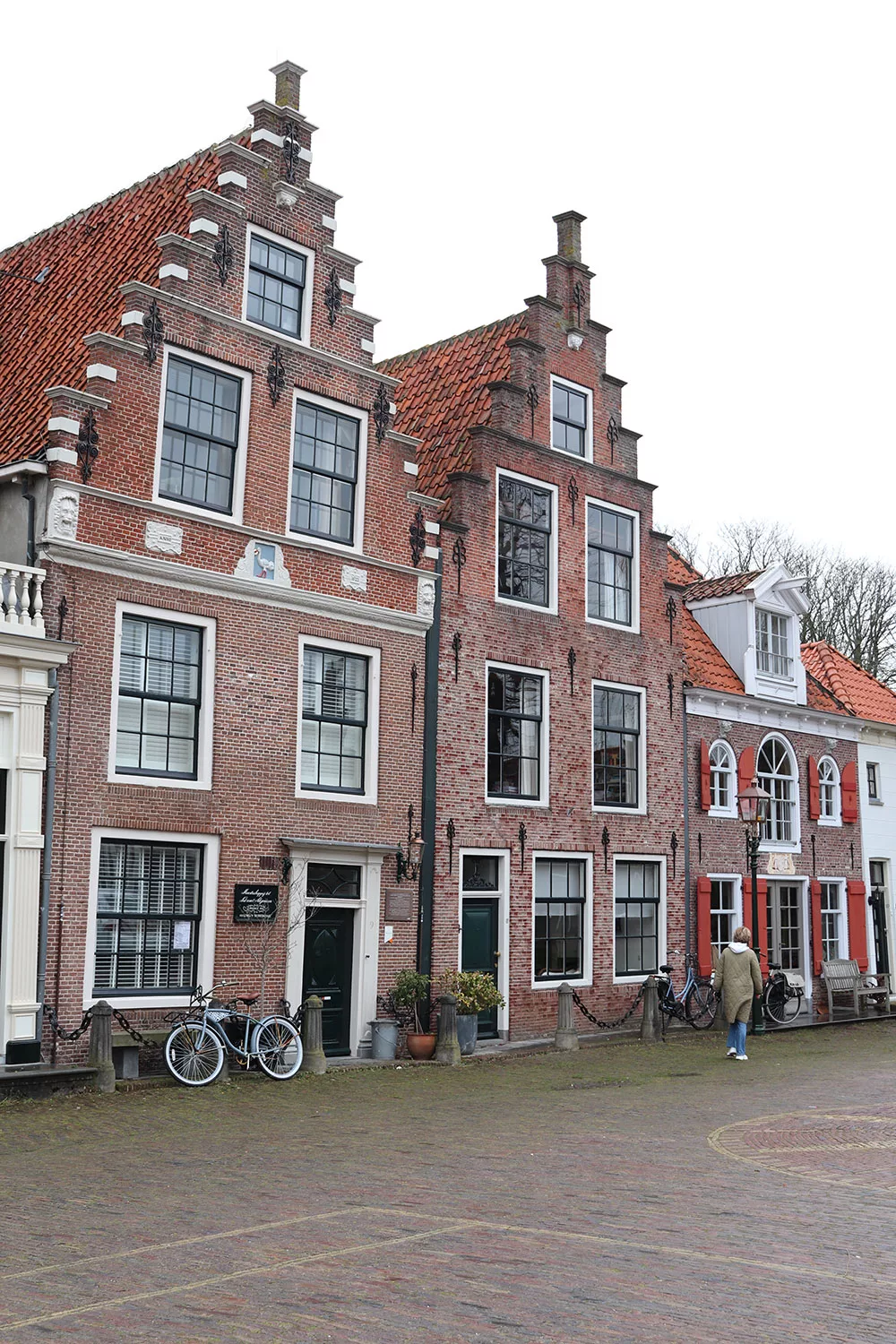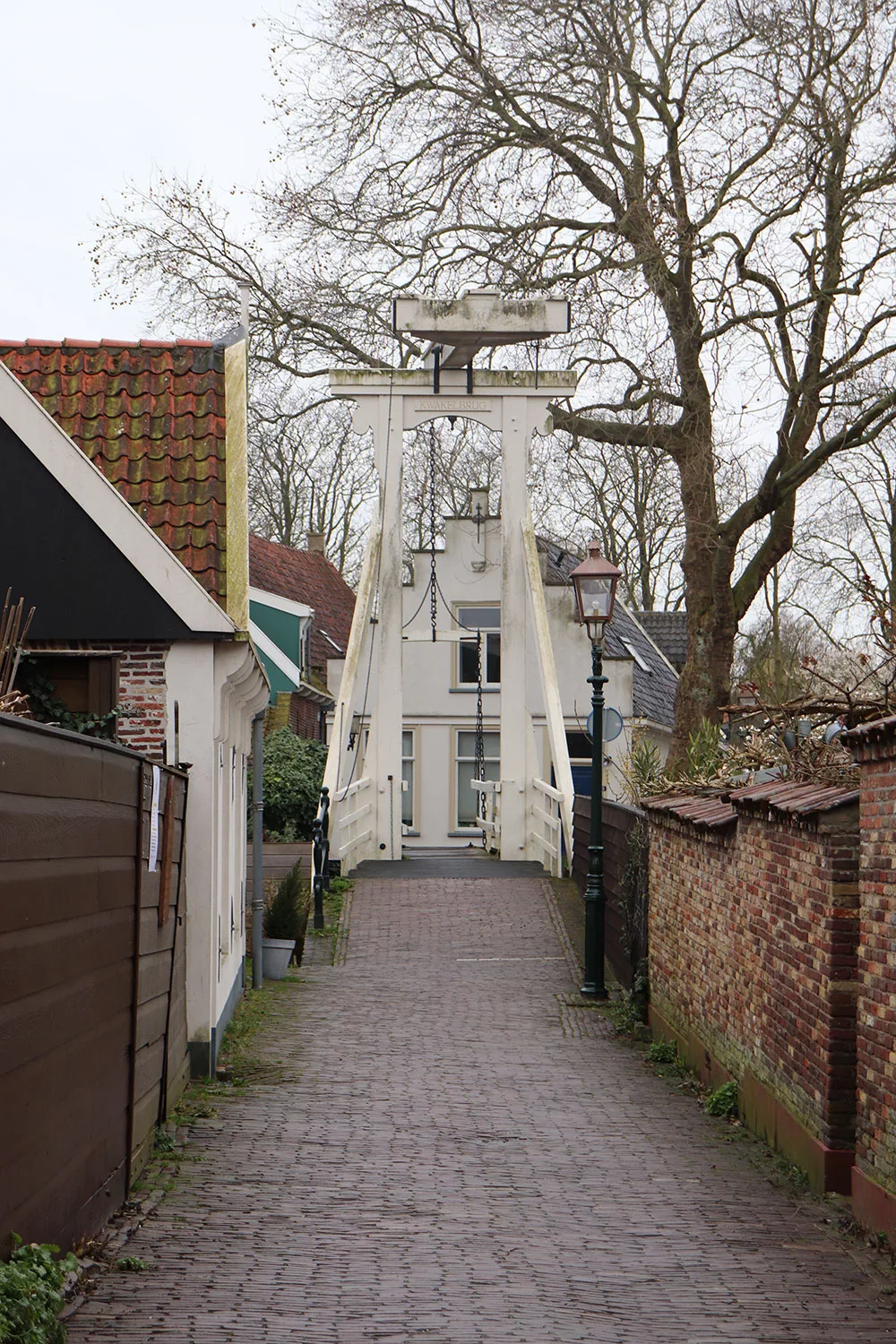 Edam was a wonderful surprise for me. Its history dates back a thousand years when it thrived on shipbuilding. Still stuck in that era, Edam has beautiful architecture and lovely canals. It's as close to a "step back in time" as you can get! Edam often flies under the radar for more popular tourist spots but it's a striking town in Europe not to be missed.
Glendalough, Ireland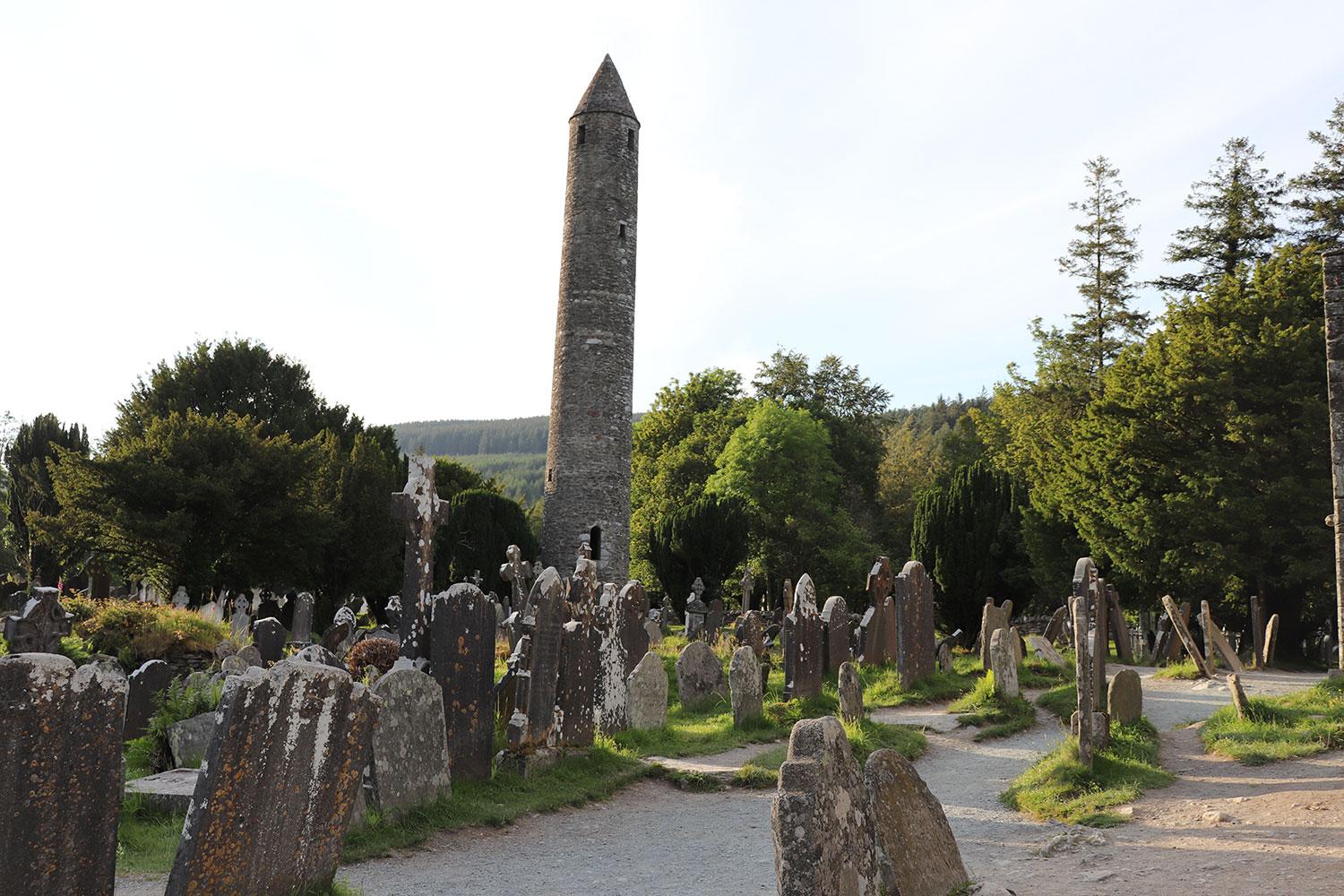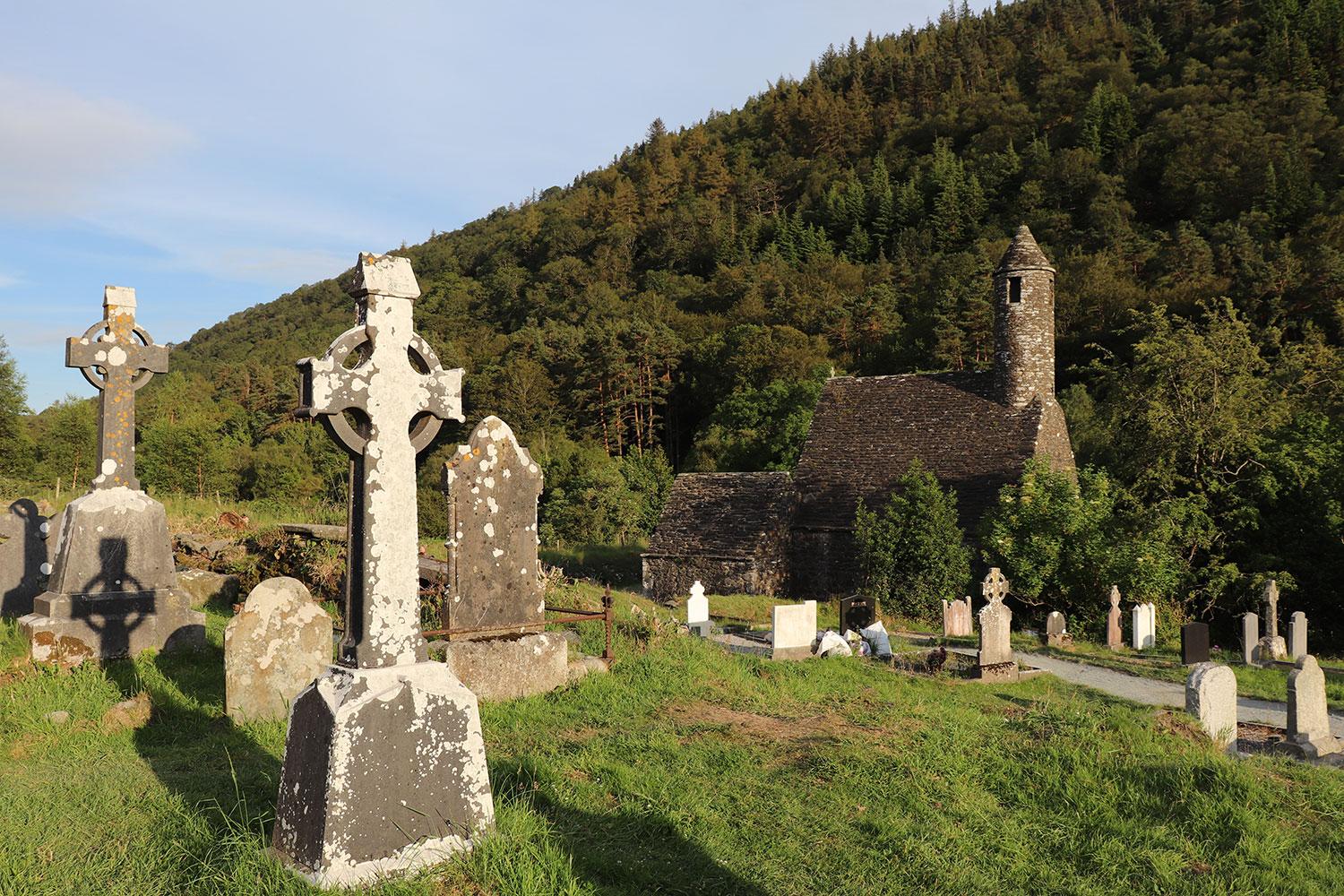 Glendalough dates back centuries and is really just a ruin, so don't expect to go shopping or try a nice cafe here. However it's big and beautiful enough for me to include on this list of towns in Europe. Actually, even though I'm partial to places where there's actual society, I have to say Glendalough may be my favorite place in Ireland!
You can see here the ruins of churches that date back to the 14th centuries, and a cemetery that's a bit newer but blends right in. Combined with the awe-inspiring landscape of the Wicklow mountains, Glendalough is a real gem in Ireland.
Kilkenny, Ireland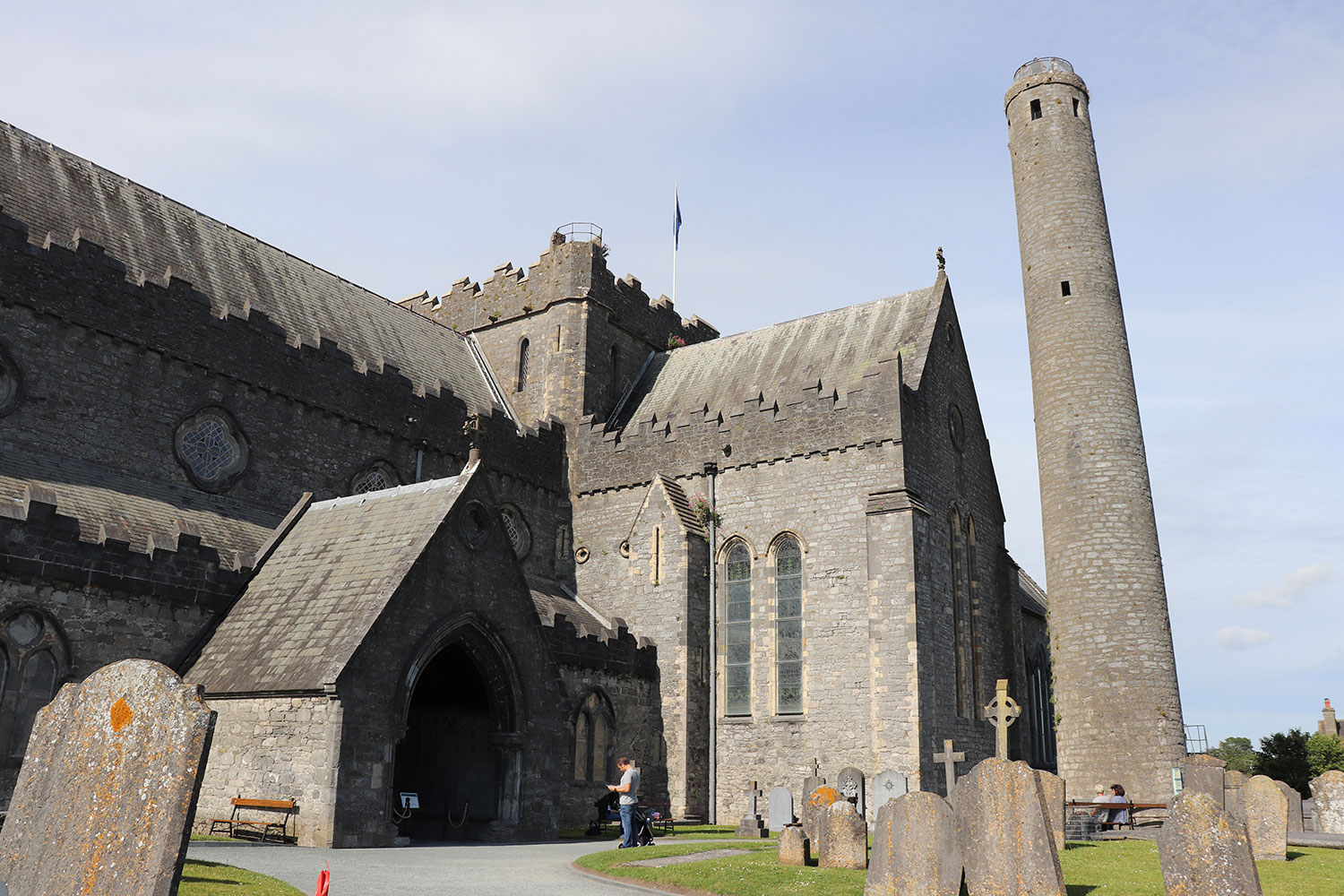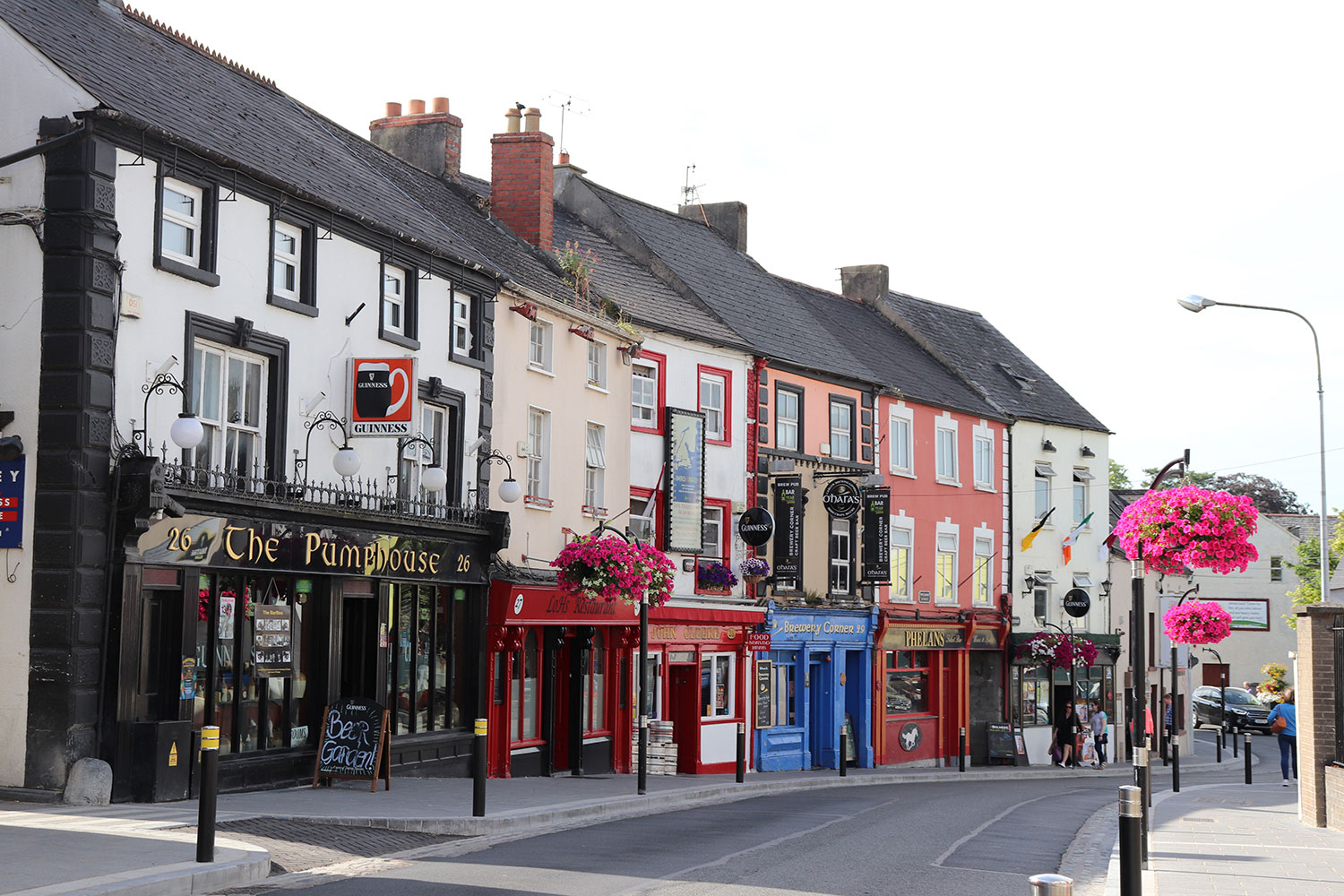 Kilkenny came to existence over 1,000 years ago and still has many of its original structures, and other medieval structures subsequently built. Built along a main road "Medieval Mile" with a castle on one end and a church on the other, Kilkenny's a quintessential Irish town that makes an excellent stop on your Ireland trip.
Kilkenny's a bit on the smaller side but has a bunch of attractions, including the castle tour, a medieval home with recreated garden, and the Smithwick's brewery. You can hop on a bus to Kilkenny from Dublin so it makes a fantastic day trip.
Korcula, Croatia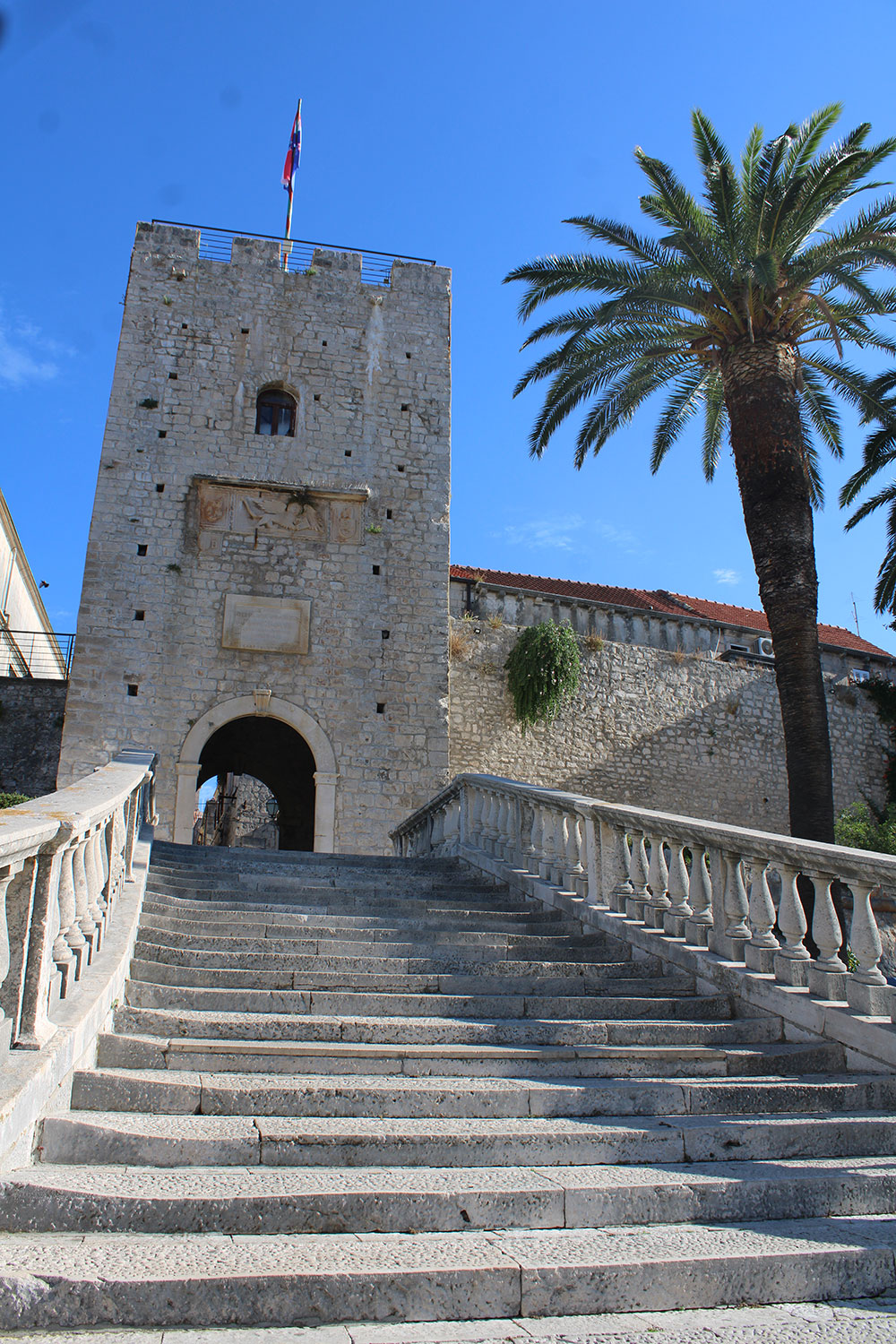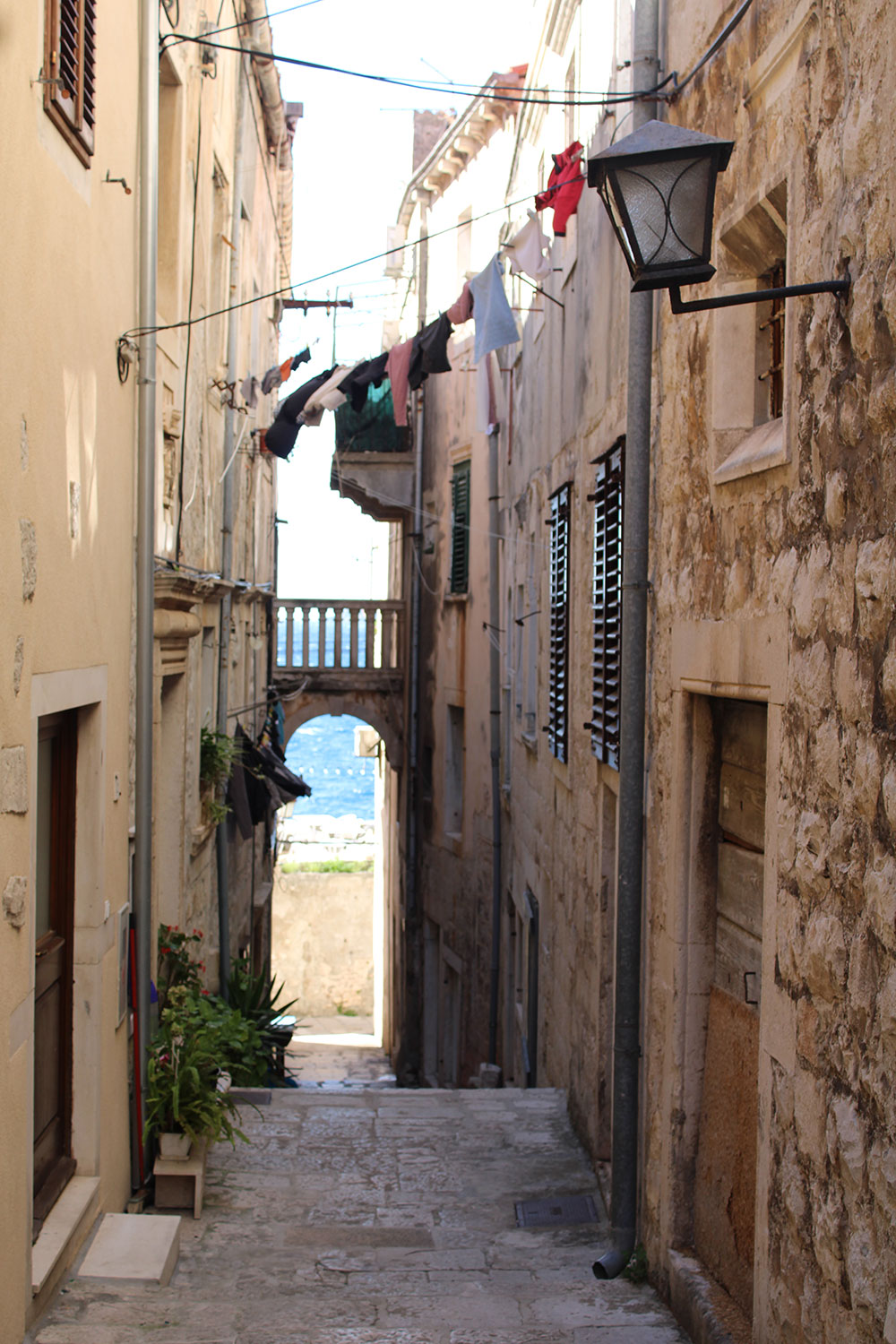 Korcula town (nestled on the beautiful Korcula island) is one of my favourite places in Croatia. Accessible by ferry, this Renaissance town is completely walled in and has plenty of quaint streets to explore. It falls a bit on the touristy side but when you're walking down tree-lined corridors with beautiful stone buildings on one side and the Adriatic Sea on the other, it's easy to ignore.
You can explore the Korcula Town Museum or one of the many churches, but Korcula also has an active side. There's a few stone beaches right next to the town and several companies also rent equipment like kayaks and SUPs. You can also opt to take a bike ride to the rest of the island or perhaps go on a wine tour.
Kotor, Montenegro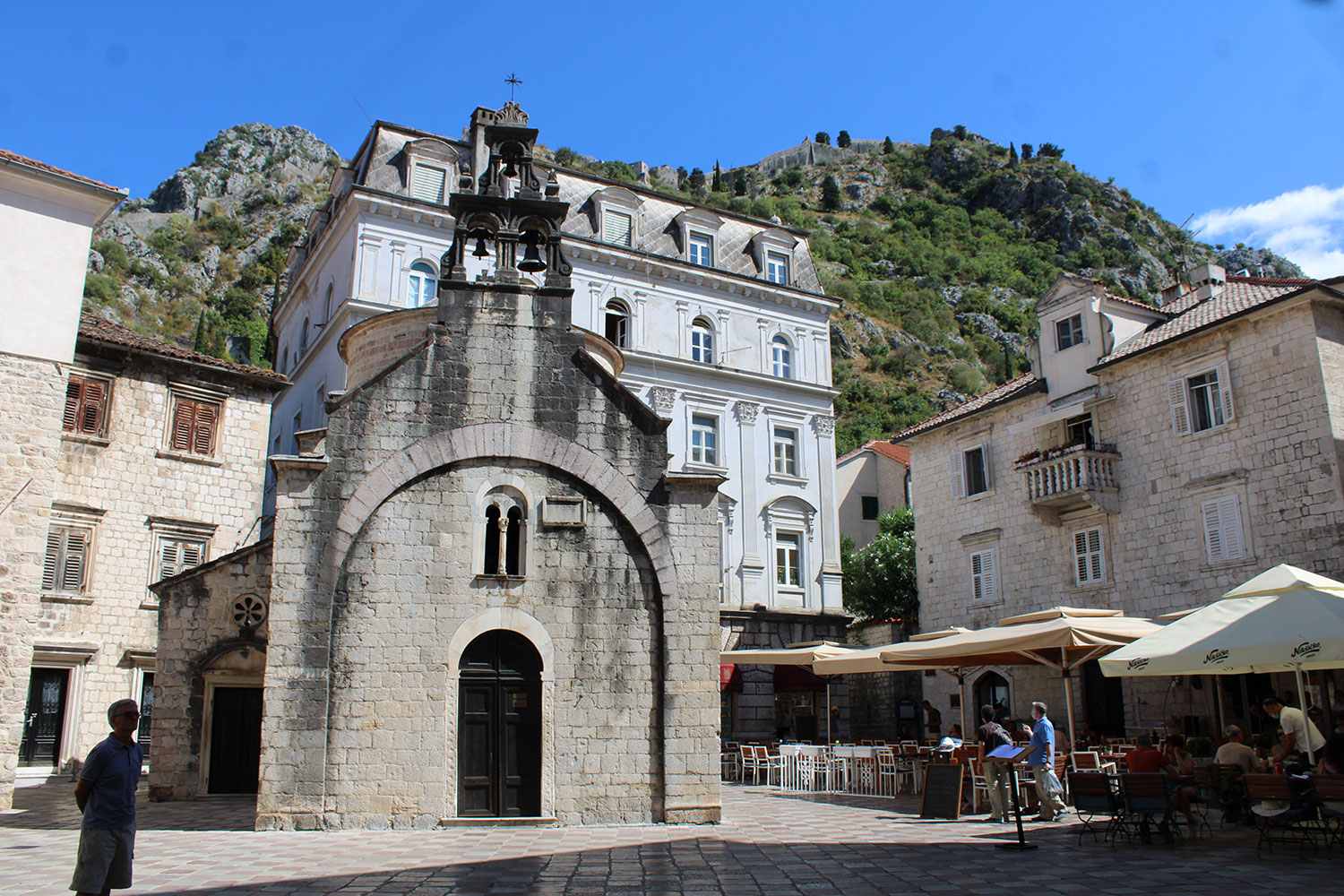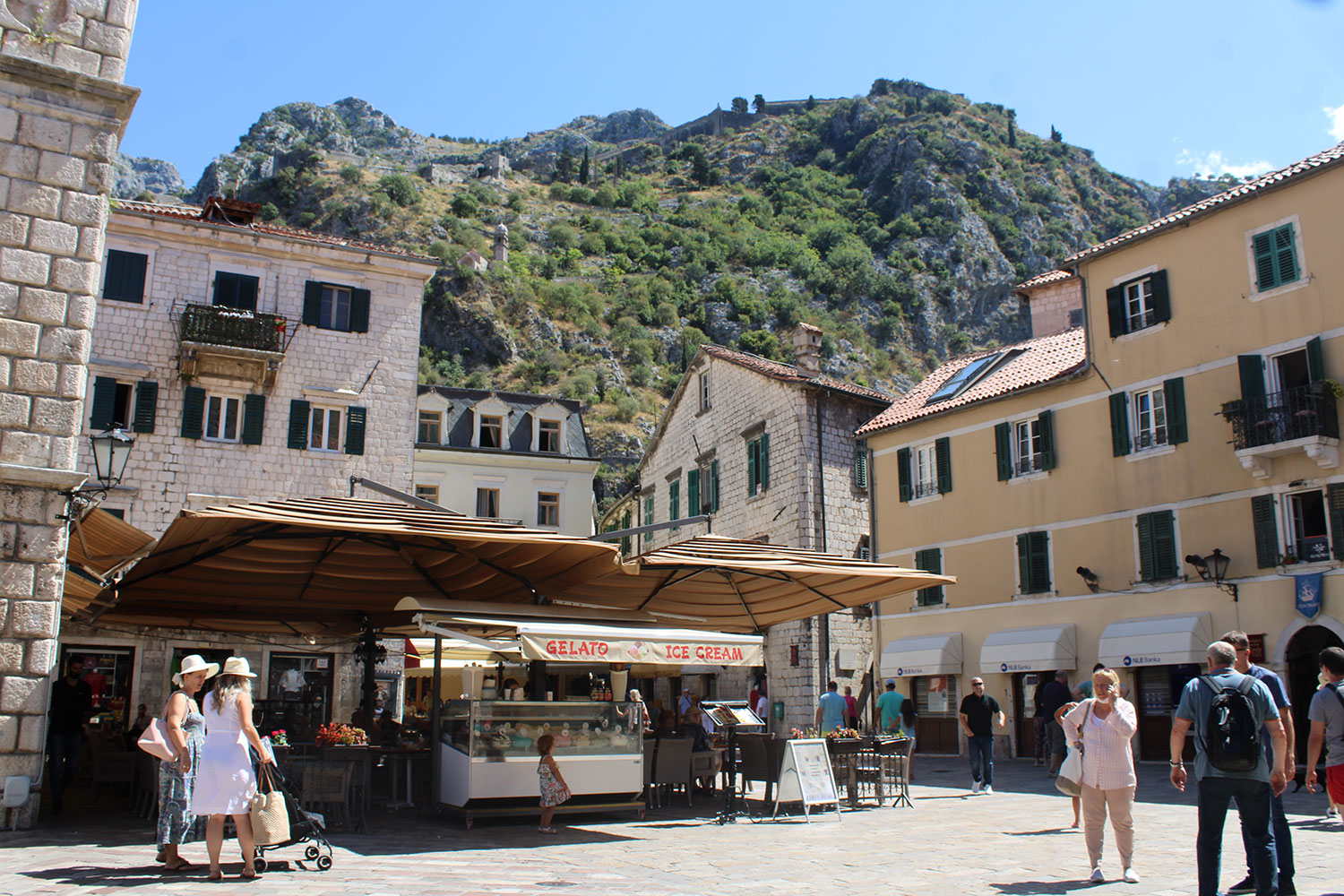 Kotor is another beautiful walled town that dates back to the Renaissance. Filled with stray cats and churches, Kotor is small in size but big in character. It also has an interesting history. In its 1,000 year existence, it's been a part of over a dozen different kingdoms, empires, and other types of rules.
The main activity people do in Kotor is climb the Venetian fortress, which you can see in the background of the photos above. But if you have limited time in Kotor then I definitely recommend skipping that to get to know the town a little bit. Walk around the city walls, turn down skinny streets, go hunting for stone carvings, and stop in a boutique or two. It's a very cute place.
Megalochori, Greece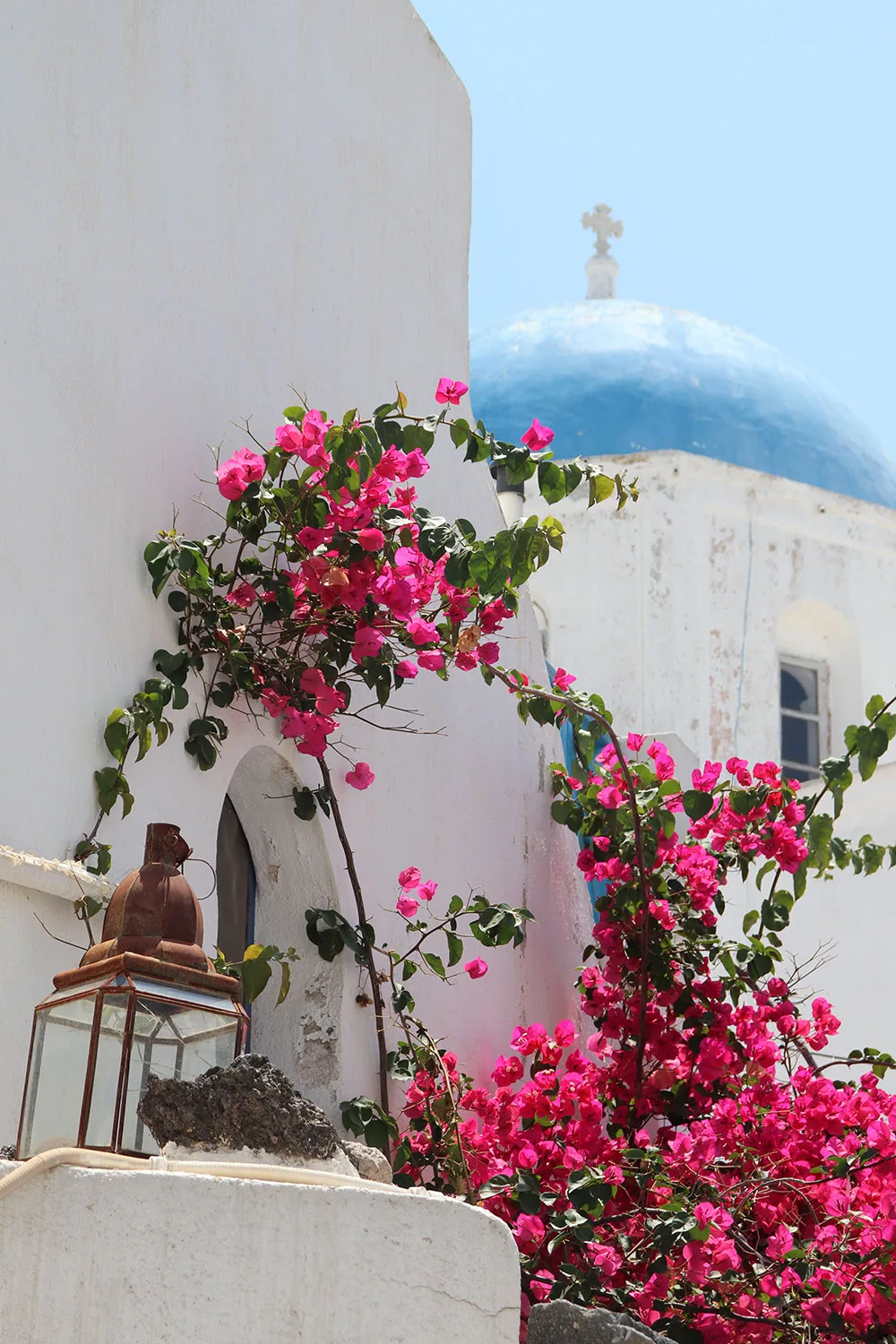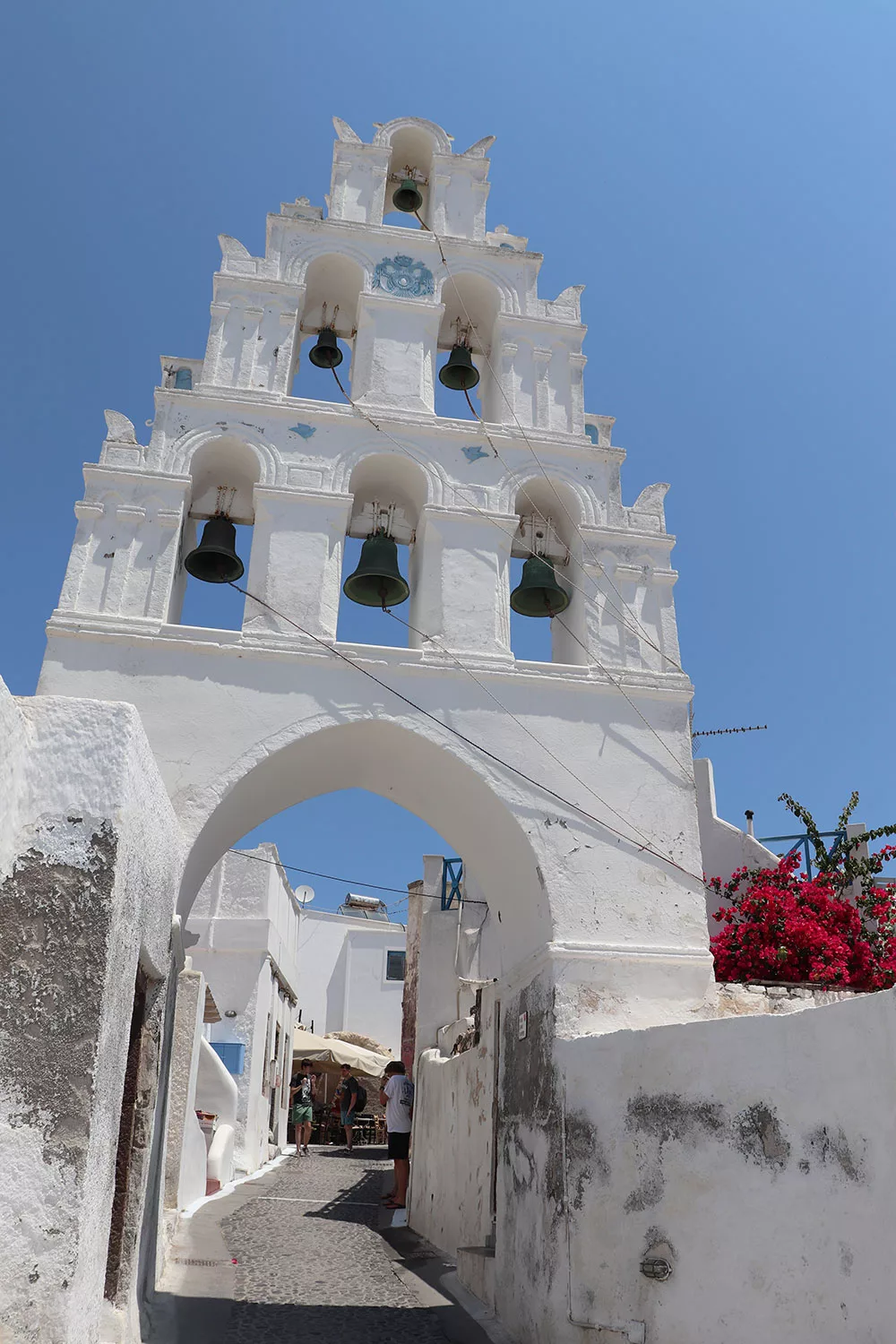 Megalochori in Santorini is a relatively new place, dating back to the 17th century, and an earthquake there in 1957 cause most buildings to be rebuilt. Nevertheless, it's one of my favorite small towns in Europe to visit.
It's a classic white-washed town built on the slopes of the Santorini volcano. Here you can see stunning bell towers and pretty doors of mostly blue, but other colors too. The fresh flowers against the white buildings makes it really picturesque. There's not much to do in Megalochori as it's so small, but definitely make time to stop by.
Menton, France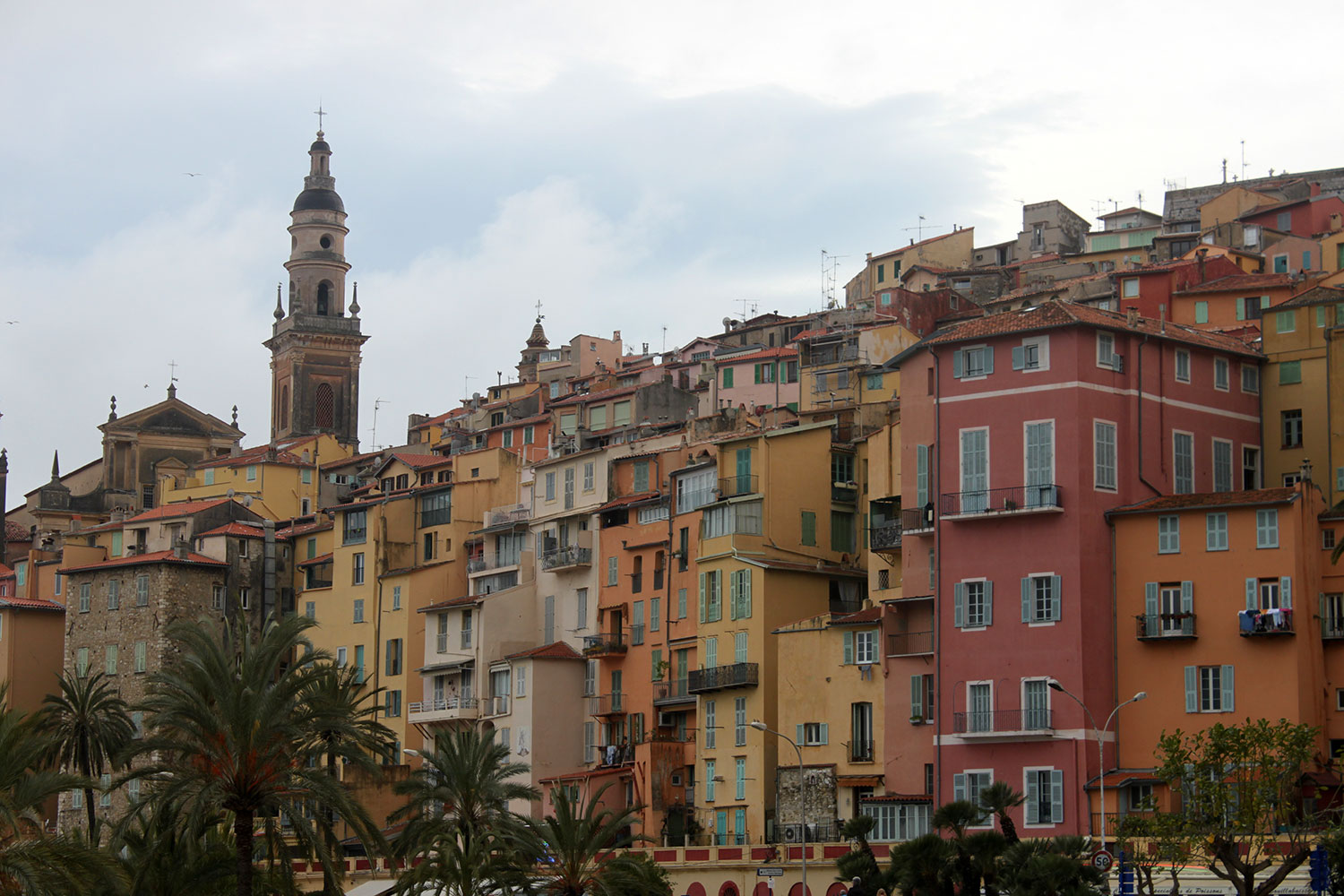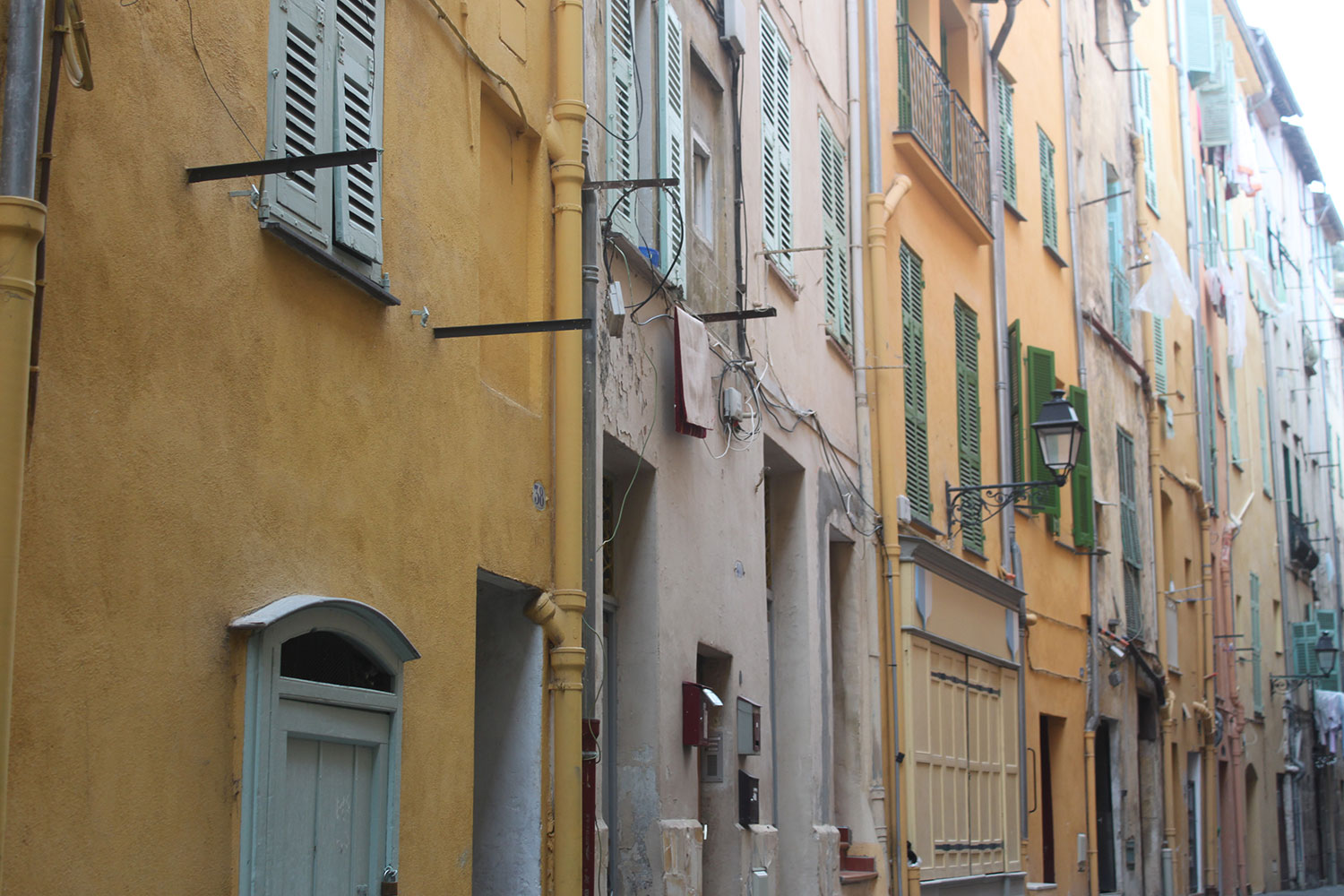 Menton was someplace I didn't know of until I decided to get off the train there randomly. And wow, was I in for a treat! It's a gorgeous town in the French Riviera with a nice beach to enjoy. As you can see from the photos, it's also one of the most colourful towns I've been to. I went on a grey day and the buildings were still stunning.
You can take a nice stroll through the beautiful streets or watch the sailboats come in and out of port – just have a nice, relaxing day. Definitely put Menton on your list of towns in Europe to visit because it is truly wonderful.
Perast, Montenegro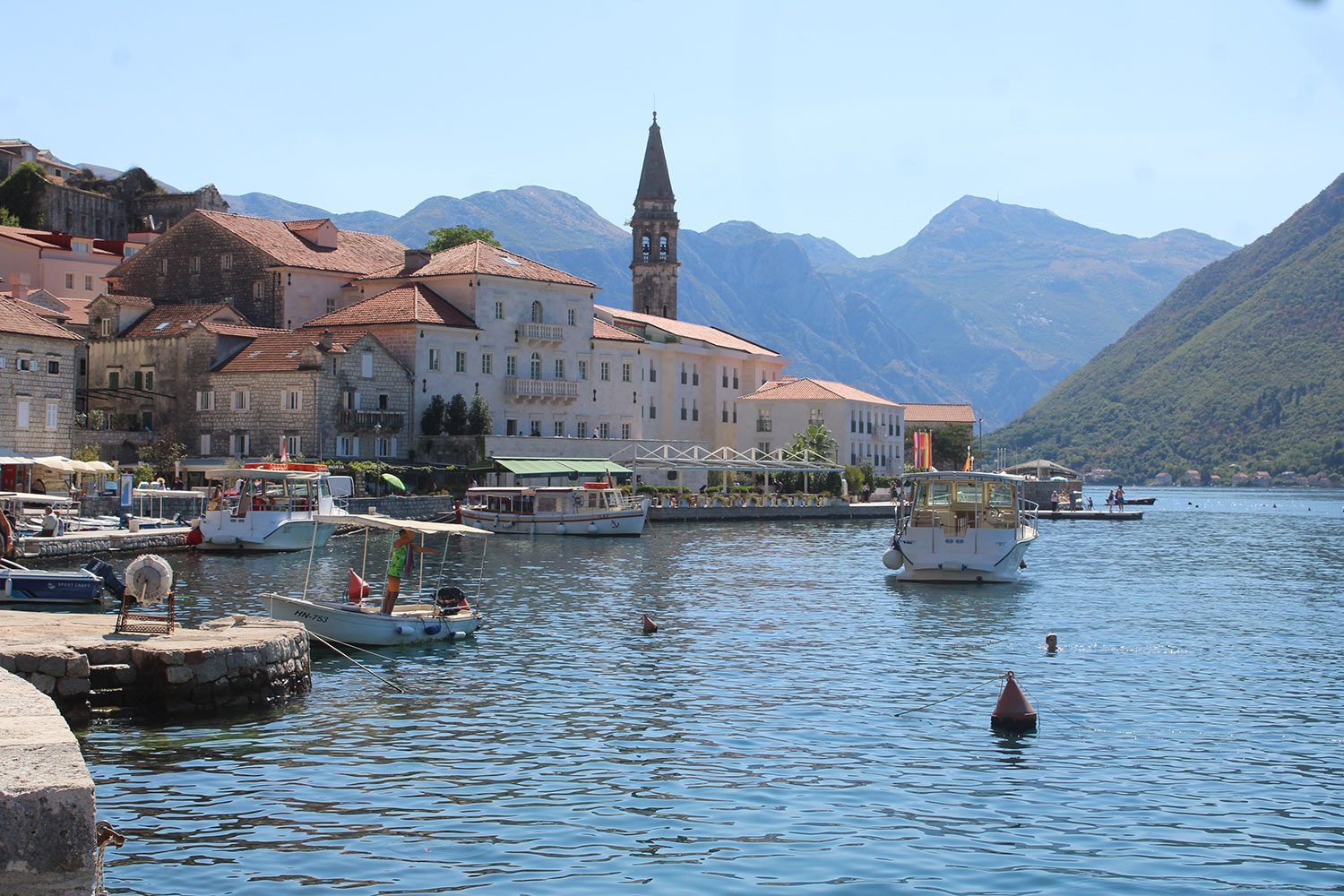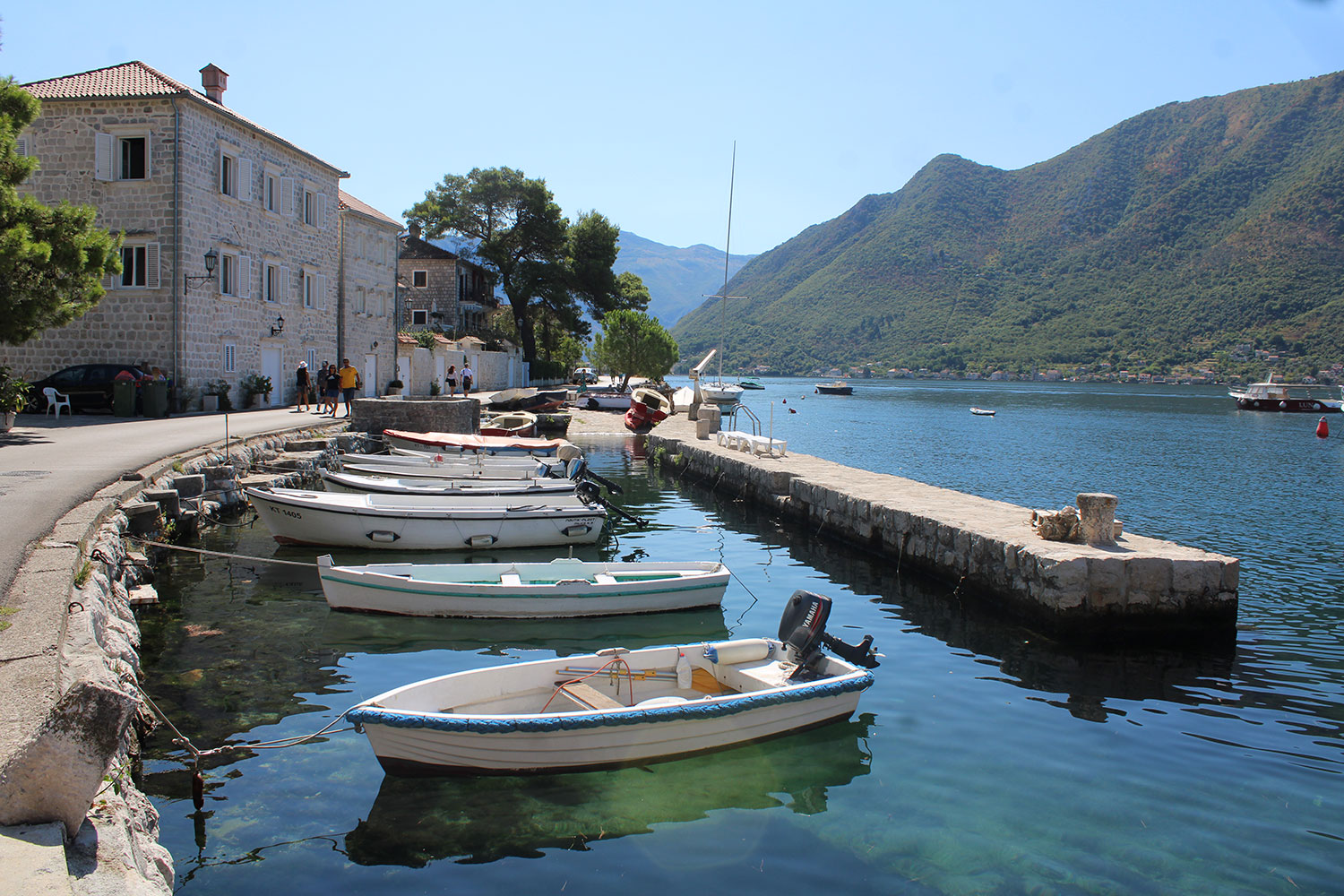 Perast is probably the smallest place on this list of towns in Europe but I couldn't exclude it because it is so darn gorgeous. Pictures barely do this place justice. It used to be a shipyard turned resort town, which is still how it functions today.
Once you've climbed the bell tower to get sweeping views over Perast, you can take a boat across the crystal clear waters to Our Lady of the Rocks. It has quite a beautiful, unique interior with pressed metal. Though you can stay in Perast longer if you'd like, it's generally a quick but very worthy stop.
Pienza, Italy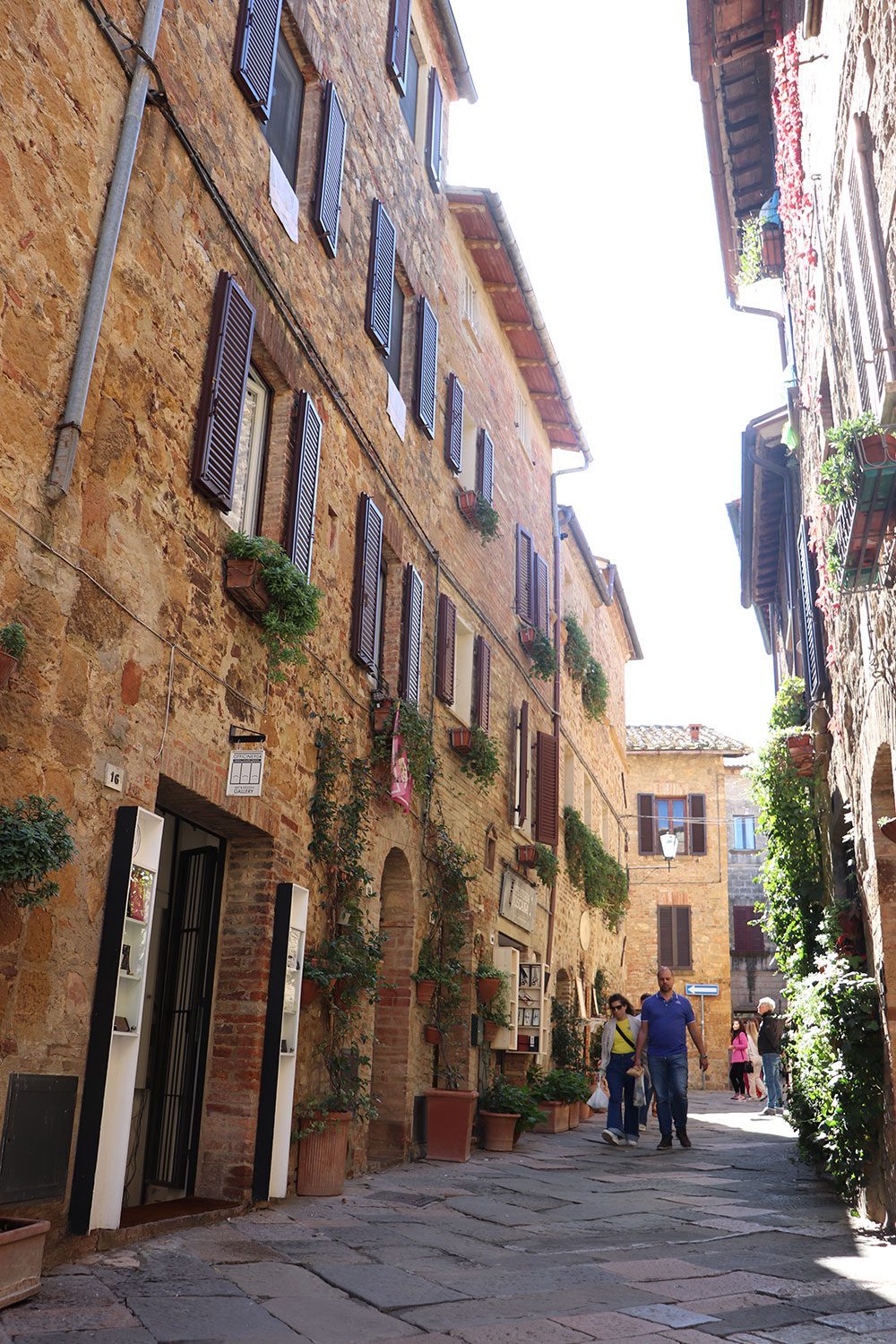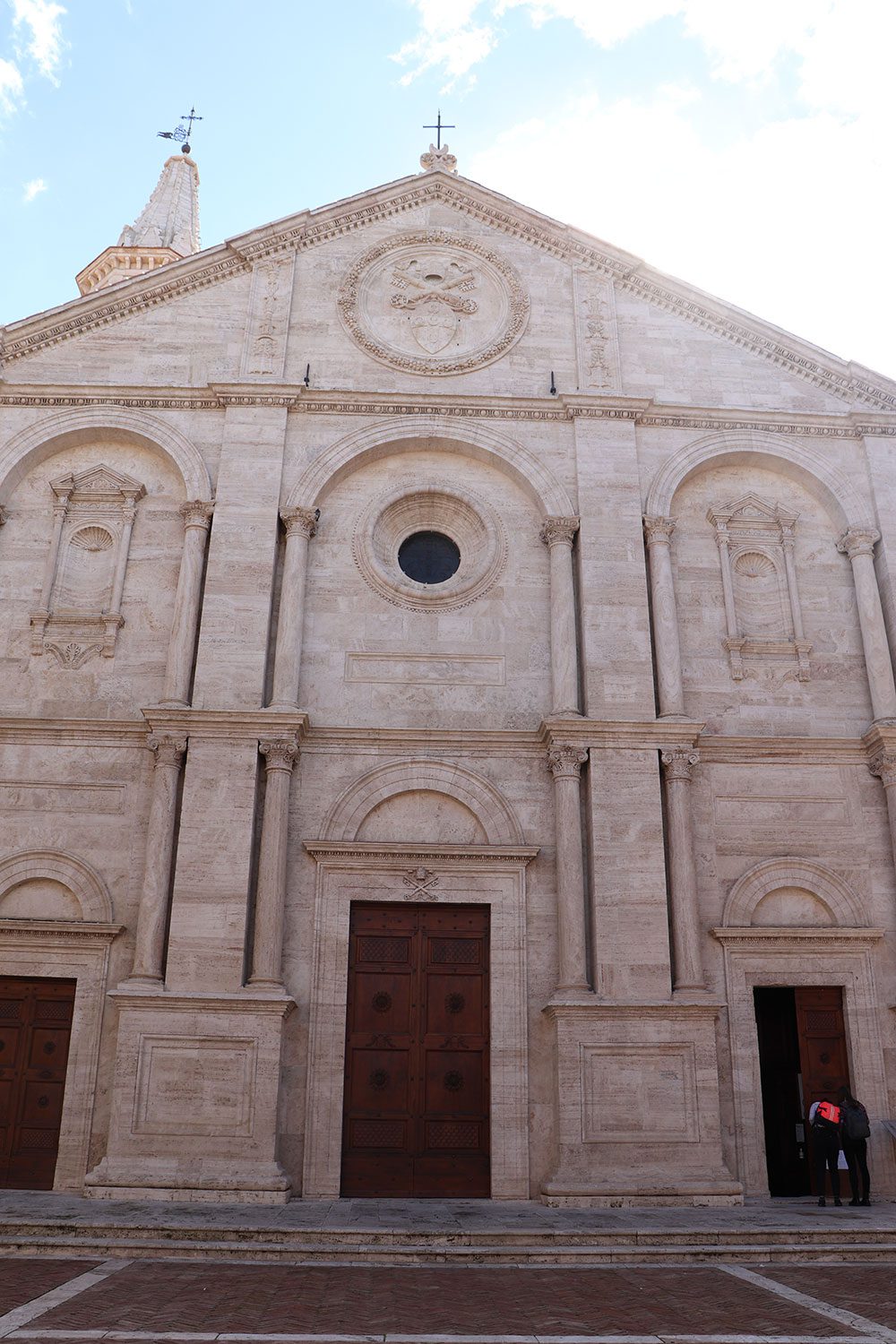 Pienza's a real gem in Tuscany. This town was designed to be a "perfect Renaissance town" and even though the vision was never completed, it's still one of the most gorgeous towns in Europe to see today.
It's very small but has beautiful views, stunning frescoes, and quaint courtyards. Be sure to go down all the streets and all the buildings as there are picturesque surprises around every corner. If you can take a visit, it's very much worth it.
Provins, France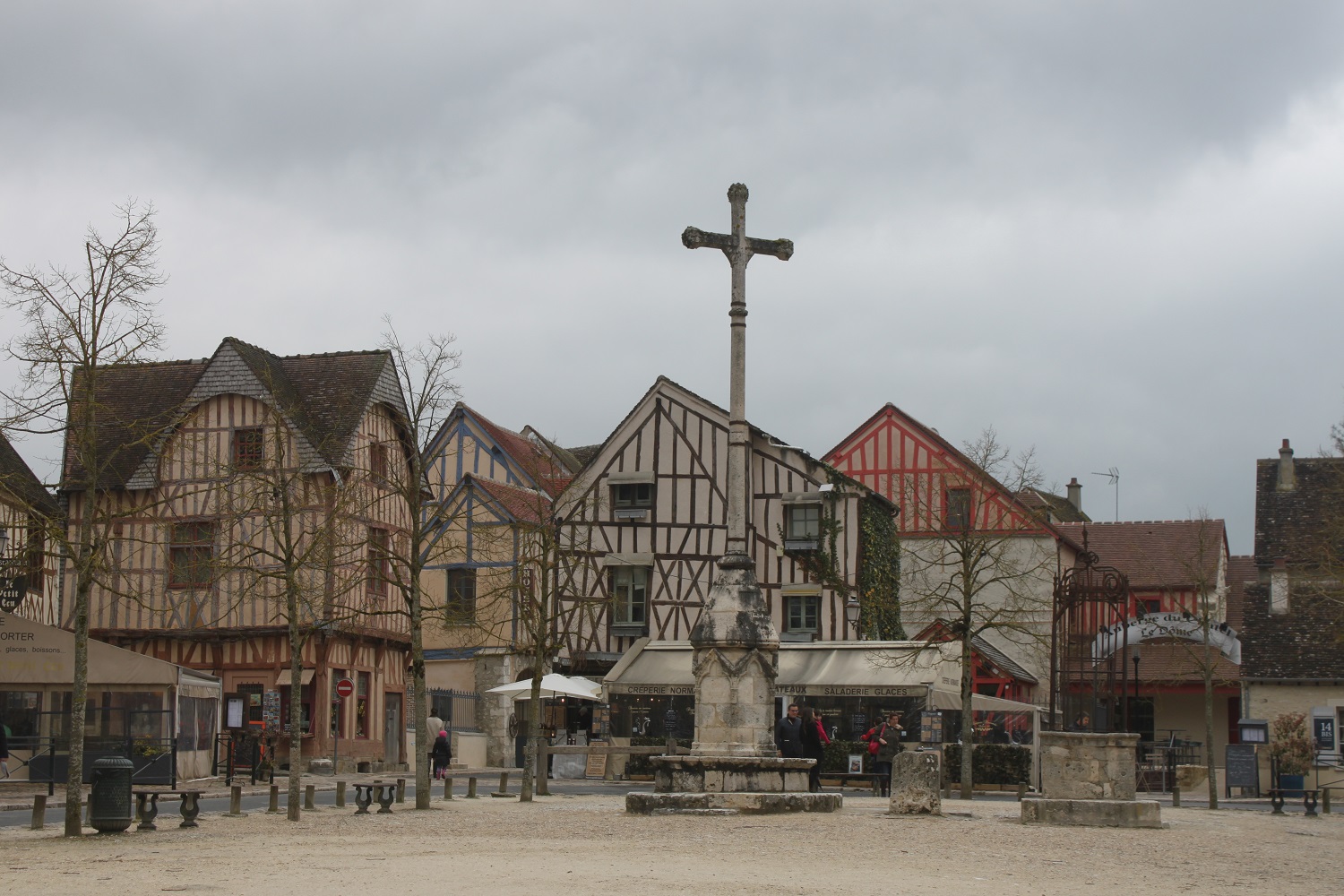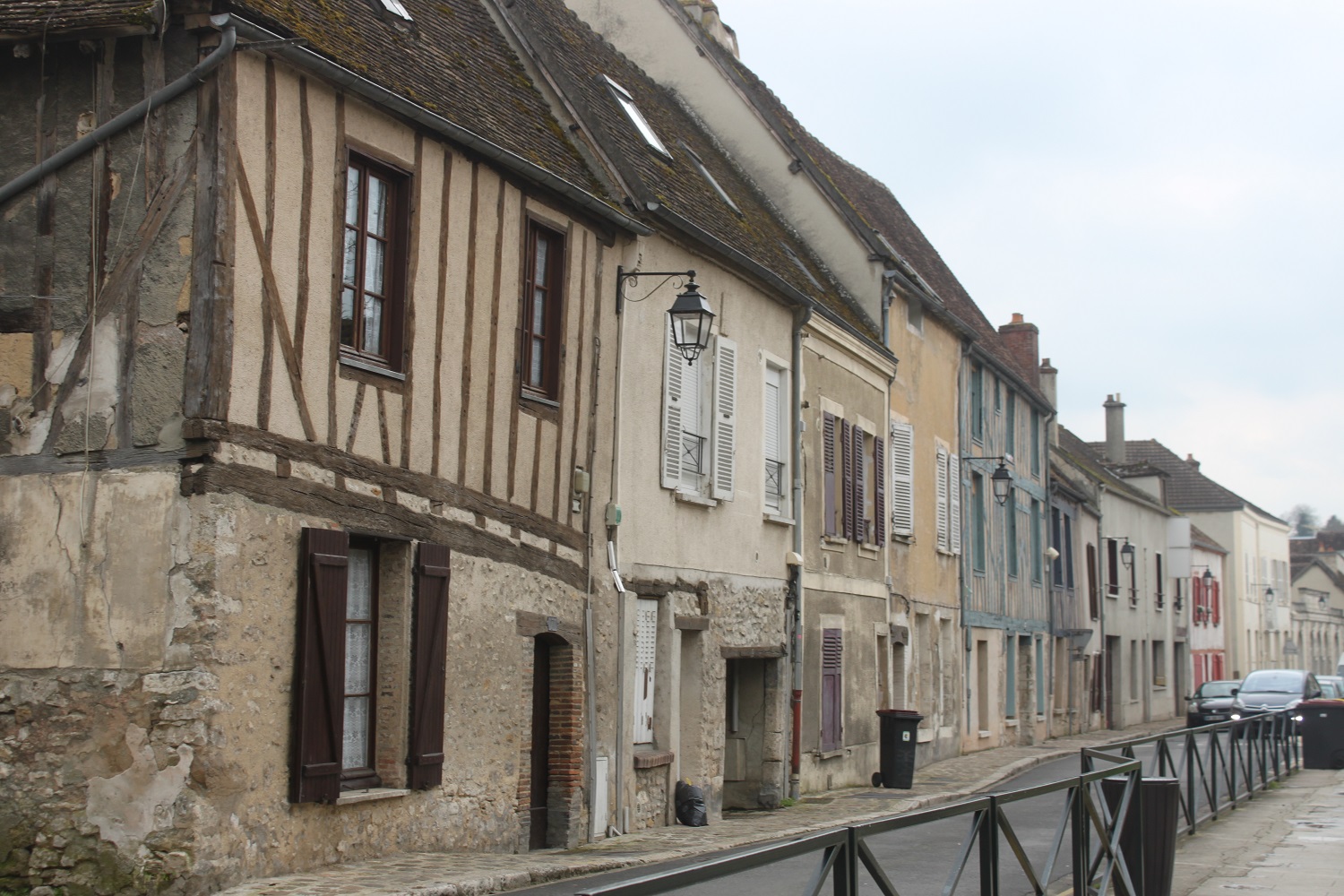 Provins is one of the most unique places in France and one of the most preserved medieval towns in Europe, so I'm always stunned that not many people have heard of this place. Several centuries ago, it was a crossroads for trading routes, and it still looks much like it did then today.
The town has two areas – the upper town and lower town – and both are worth exploring. Be sure to see the medieval city walls, Caesar Tower, and Place du Chatel (the medieval town square). You can also check the Provins calendar for dates of festivals, many of which celebrate the town's medieval heritage. Provins is an easy day trip from Paris as it's on the Paris Zone 5 train line.
Ronda, Spain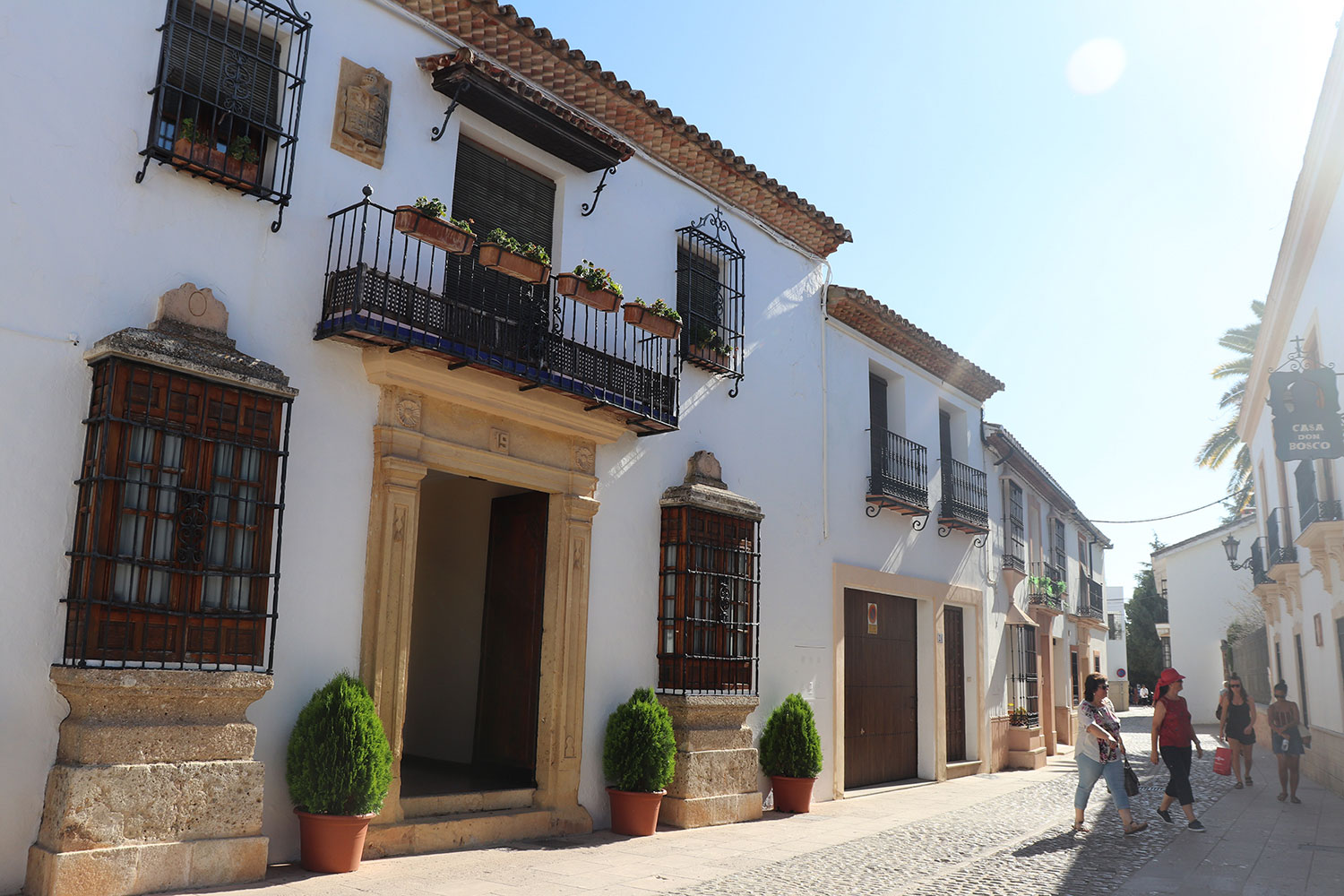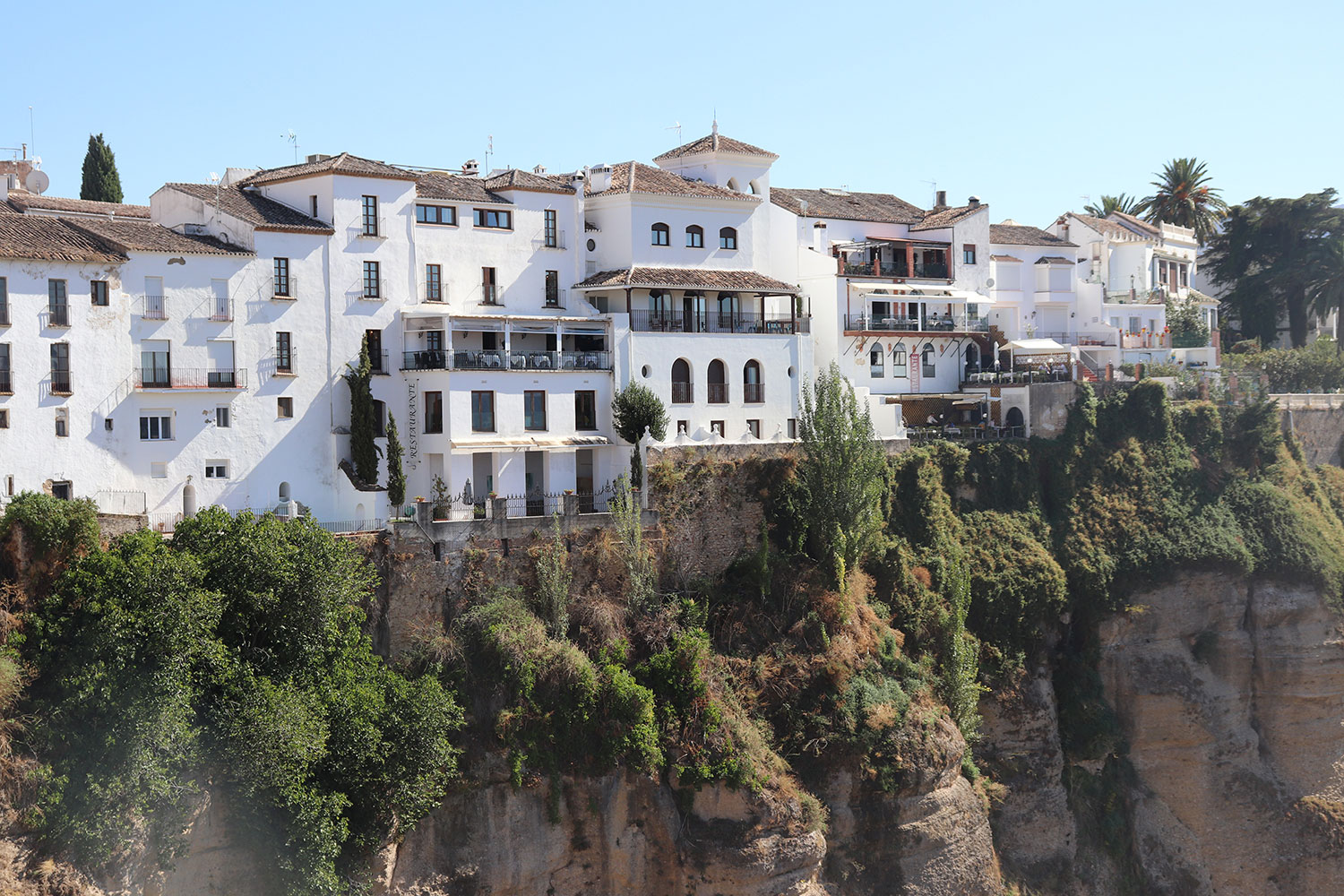 Ronda in the stunning region of Andalusia is known most for its fabulous bridge, Puento Nuevo, but the town is so much more than that. Ronda dates back to the times of the Romans and the Visigoths – of which you can still see remnants. Ronda is also the home of bullfighting, which was invented there in the 18th century.
There are lots of bridges and churches to see throughout the town the date back hundreds and even thousands of years, giving you a glimpse at how old this place really is. There are also several house museums to visit, including Casa don Basco, which hosts views of the bridge from its lovely garden. Ronda is an excellent place to put on your list of towns in Europe to visit.
Rovinj, Croatia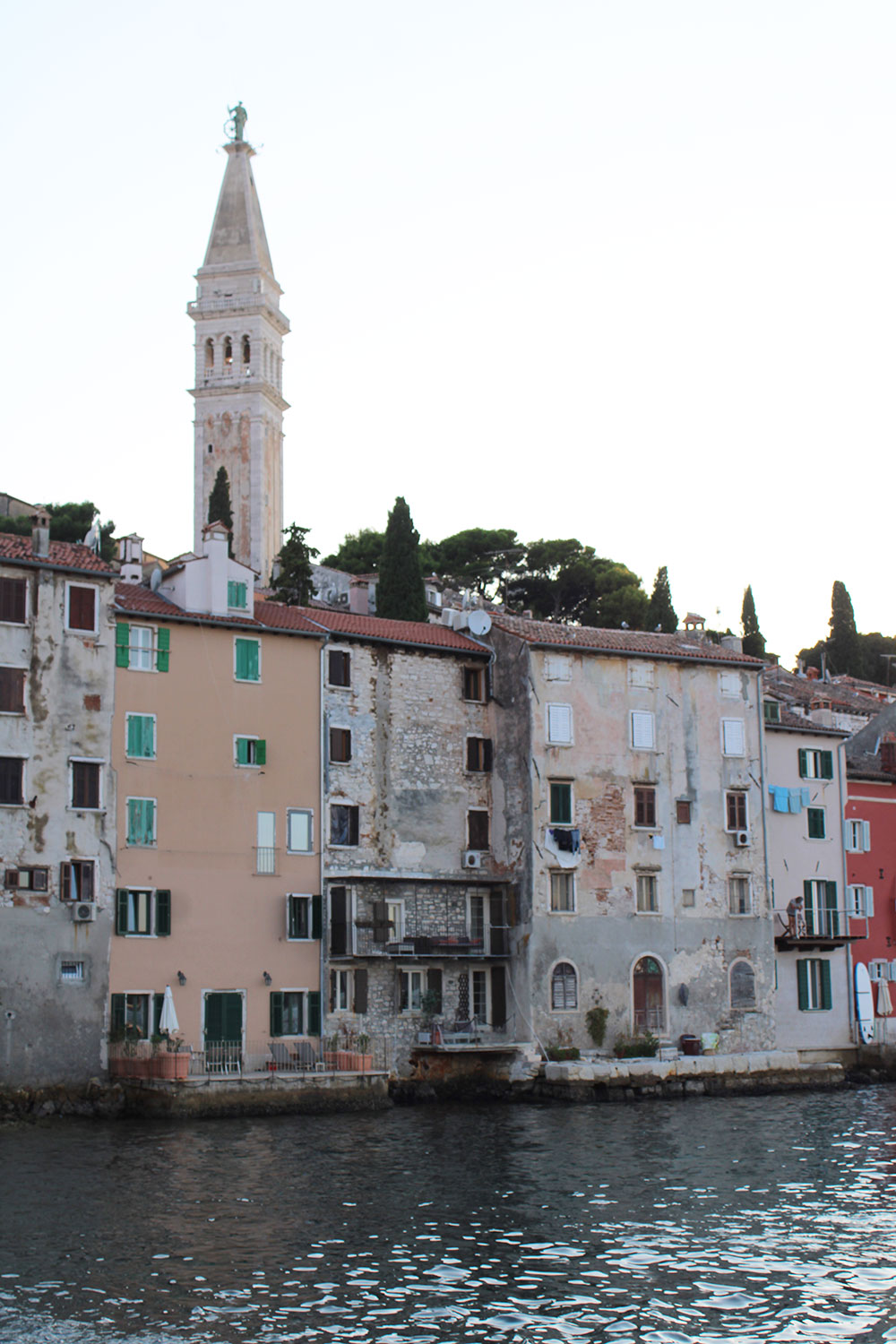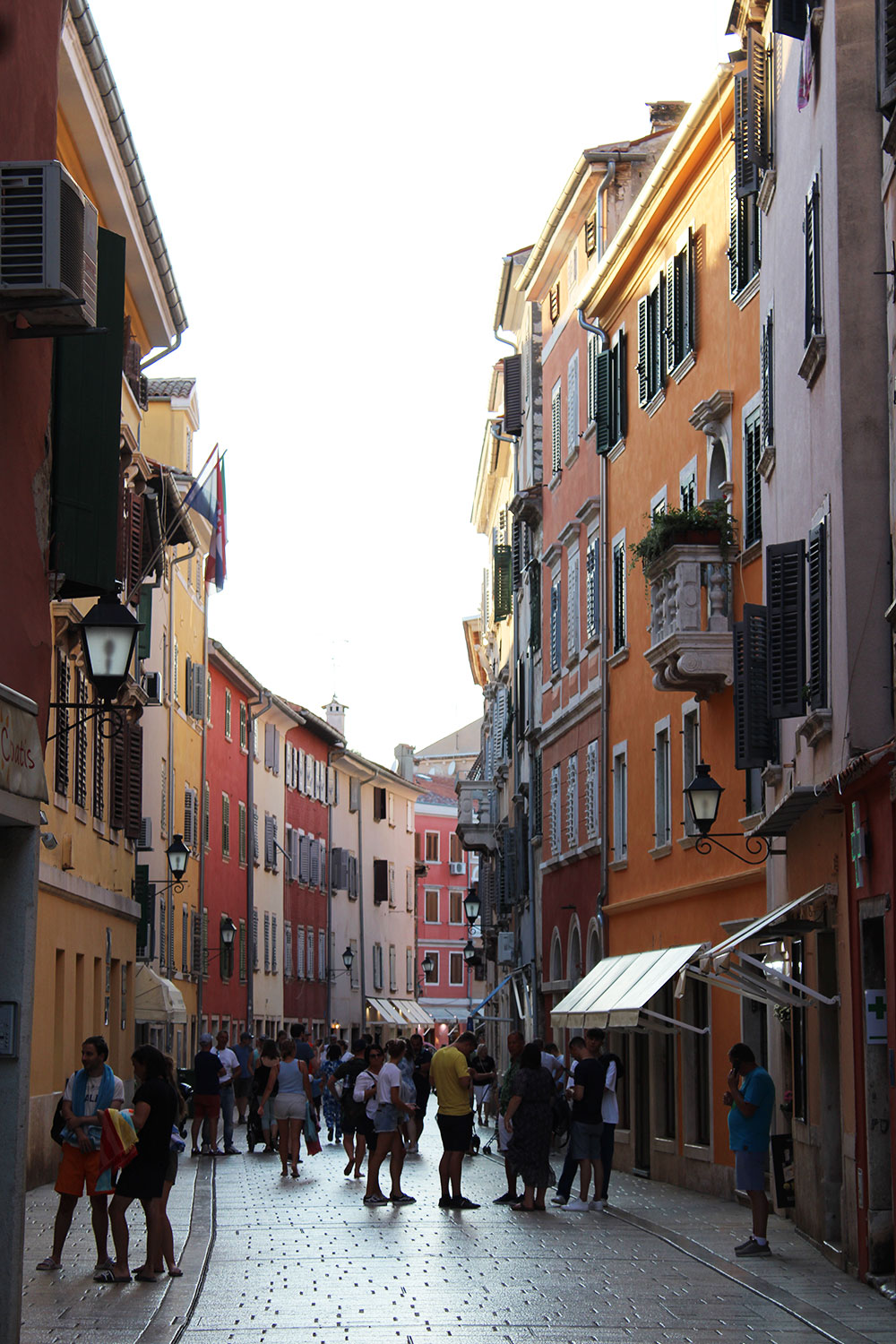 Located in Croatia's Istria region, Rovinj is a cute town perched on a hill and surrounded by water. With colorful buildings, it's truly a picture perfect place. Climb to the top of the hill, past quaint streets, to get to the cathedral and see the beautiful Adriatic Sea. It's definitely one of the towns in Europe you have to visit.
San Gimignano, Italy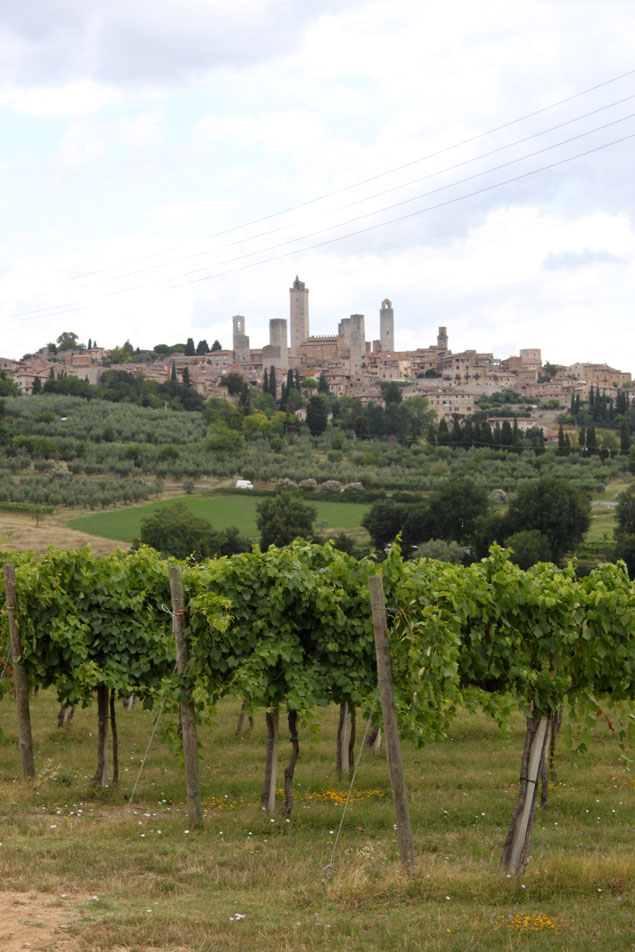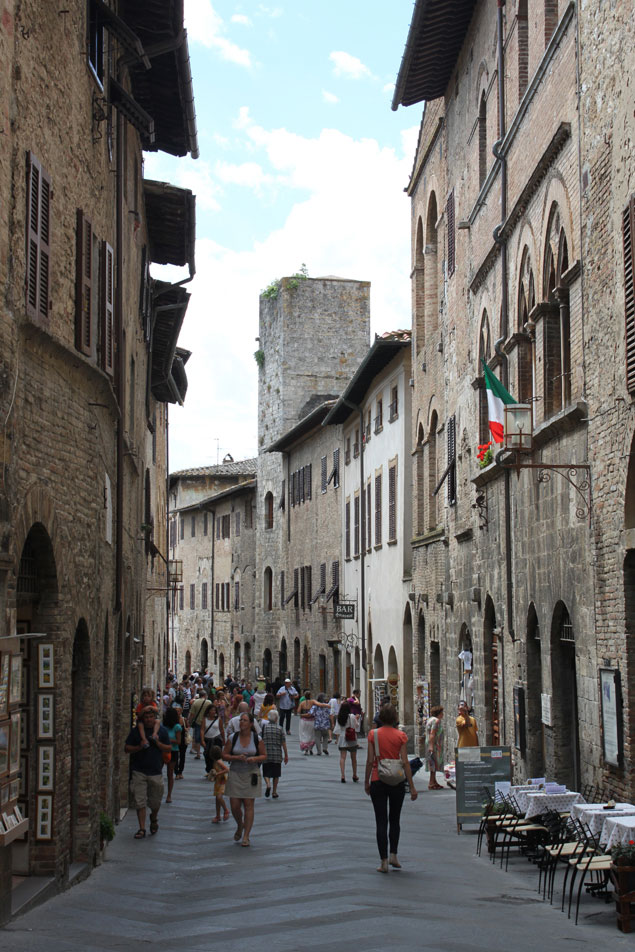 I went to San Gimignano many many moons ago, but it's still stayed in my heart. This town's a bit tougher to get to but is one of Tuscan's most popular destinations – probably one of the most popular towns in Europe as a whole. This medieval town is very well preserved and oozes personality. Sometimes places are popular for a reason, and San Gimignano is certainly not to be missed.
Sibenik, Croatia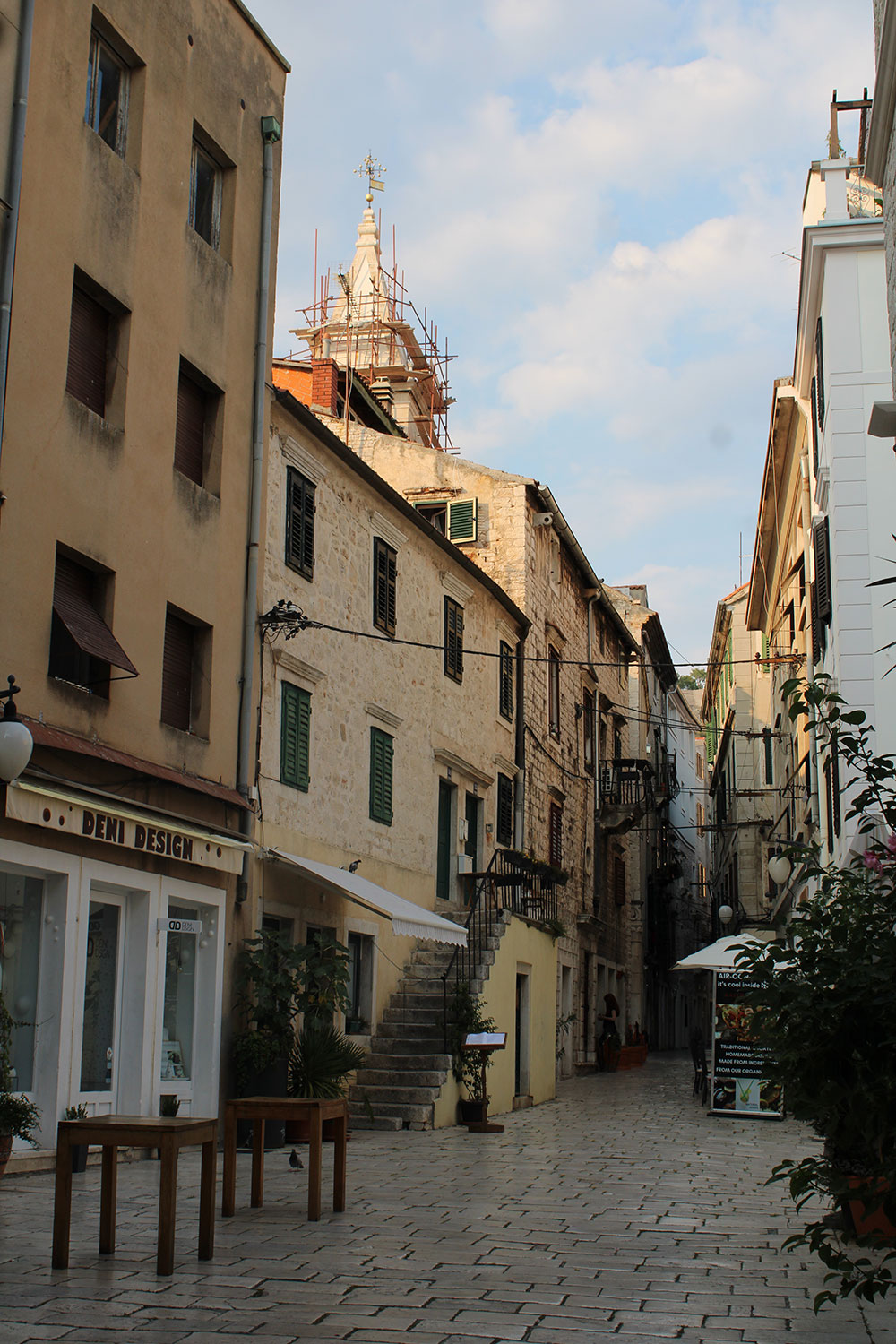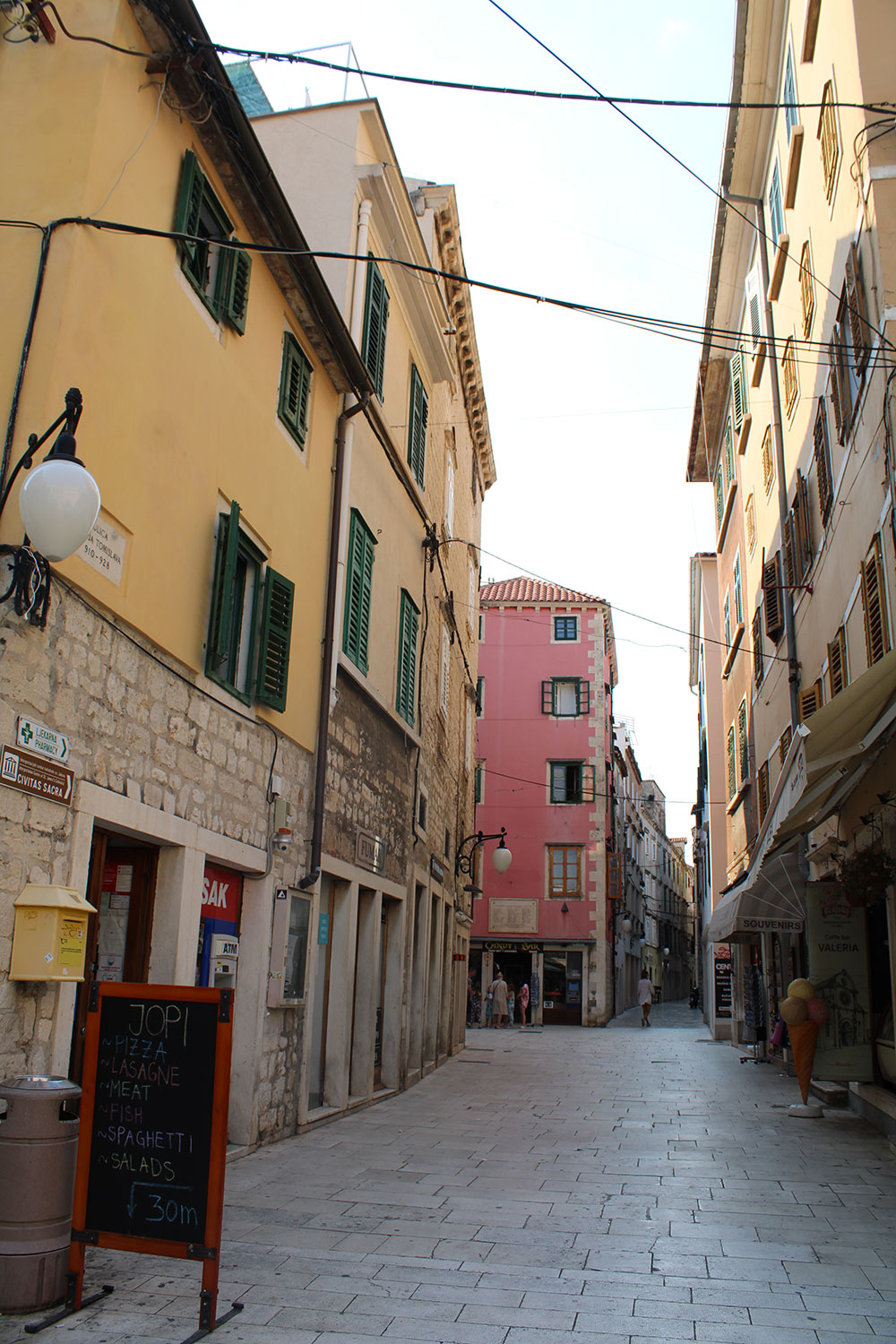 Like many Croatian towns, Sibenik's is filled with Venetian and post-Venetian architecture. Its location along the bay gives it the nautical feel so archetypal of Croatia's coast but it's a bit more off the beaten path.
Things to see in Sibenik include the Cathedral and St. Michael's Fortress. A trip from the bus station to the fortress will lead you through small, colourful, quaint streets filled with small, unique pieces of architecture hinting at the town's past. You can also visit one or all of the town's many churches. I almost skipped Sibenik but I'm glad I visited, so be sure to put it on your list of towns in Europe to visit.
Stein am Rhein, Switzerland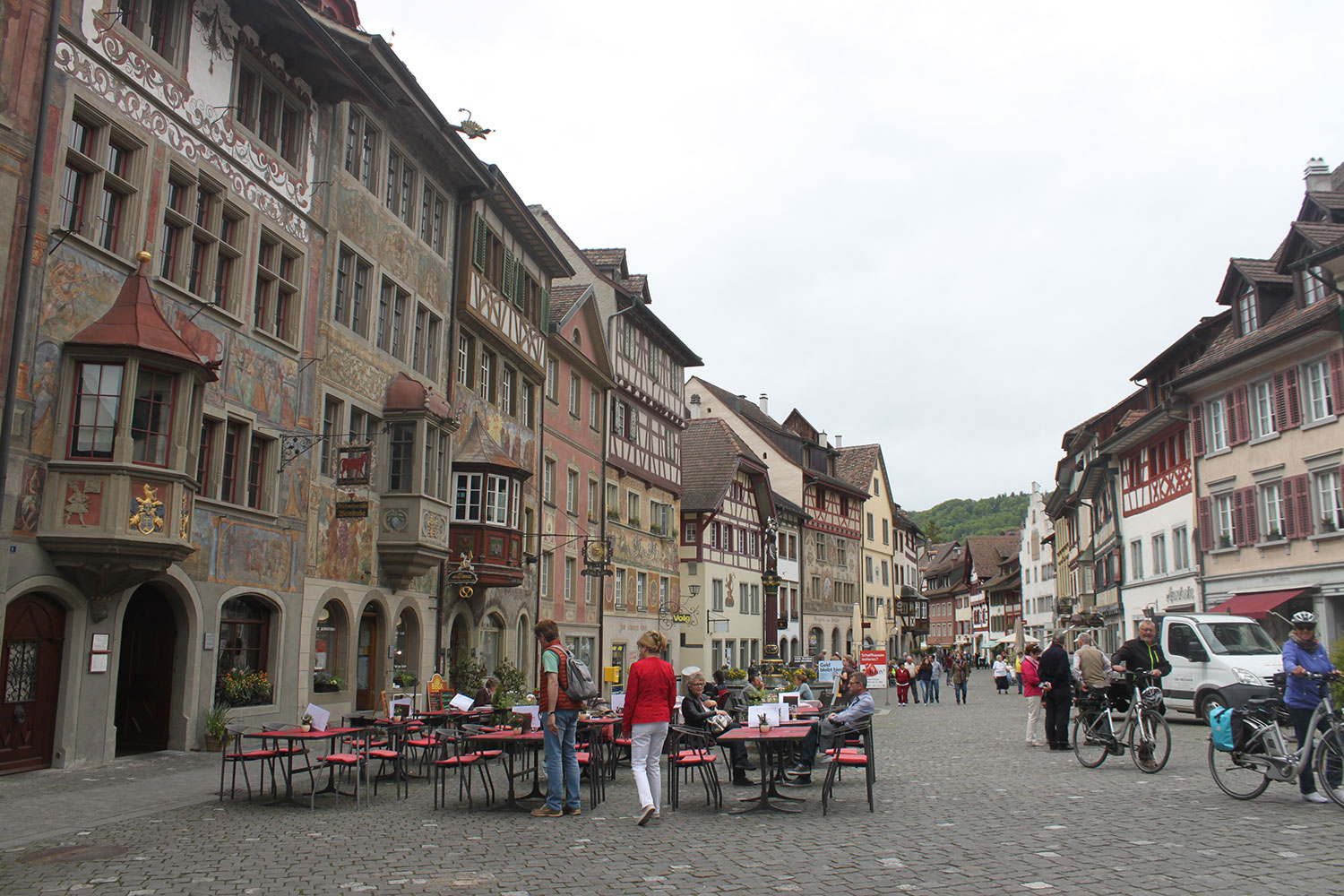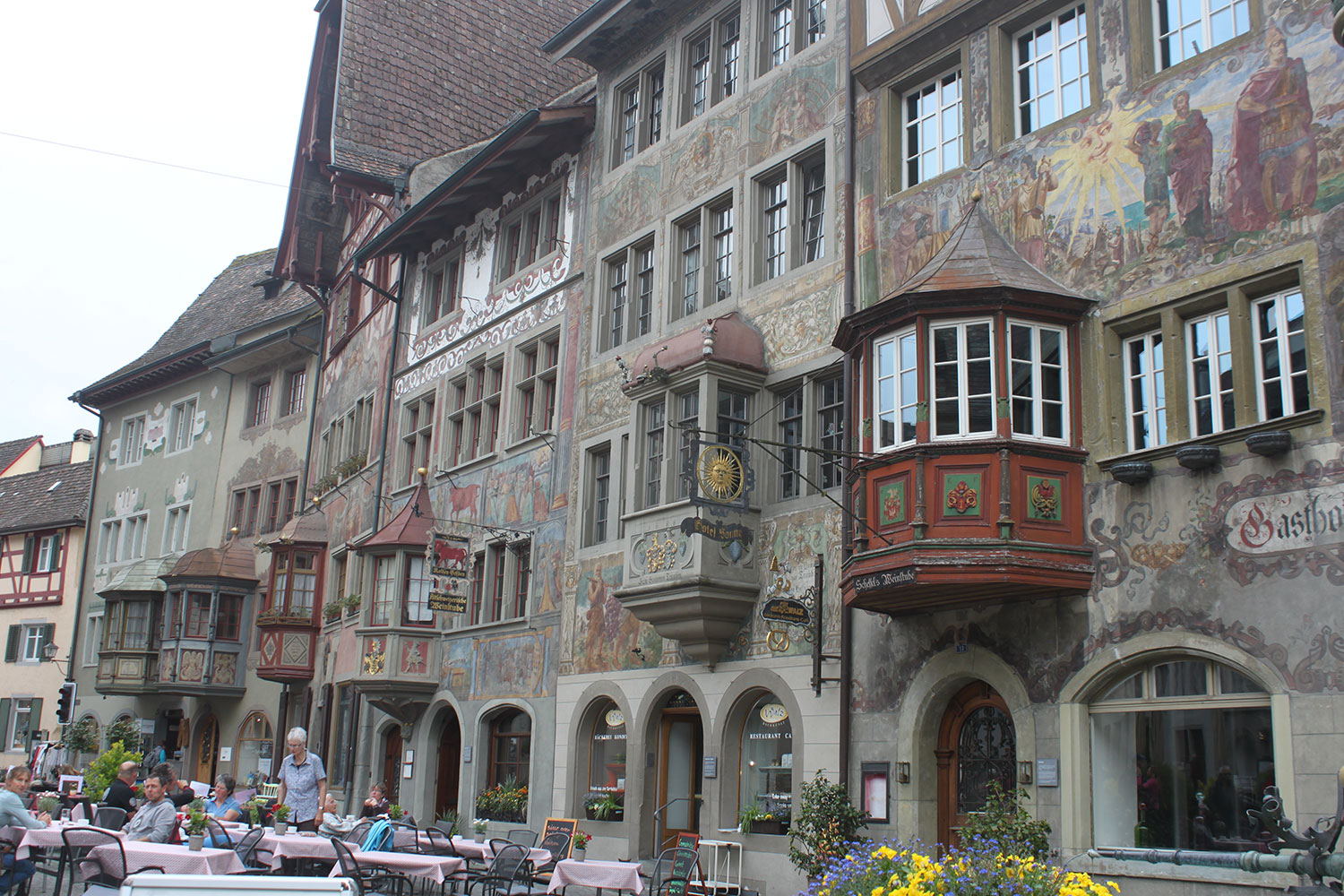 Stein am Rhein is probably the second smallest place on the list, aside from Perast, but it's included because it is absolutely stunning. It's basically a town square with one or two side streets, but the buildings are covered with beautiful paintings.
If you have more time and want to explore some of the smaller towns in Europe, then Stein am Rhein is definitely a place to put on your bucket list.
St-Malo, France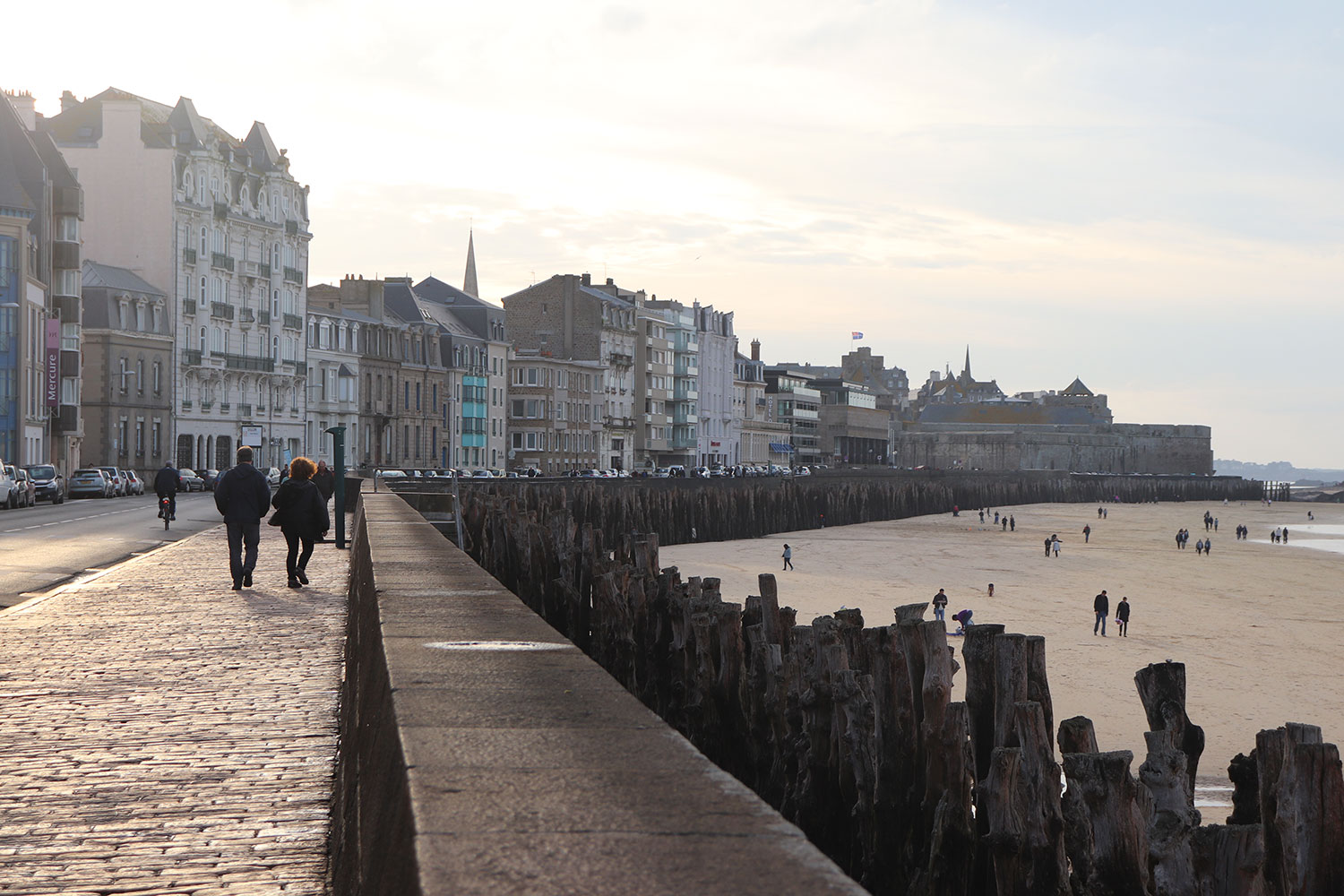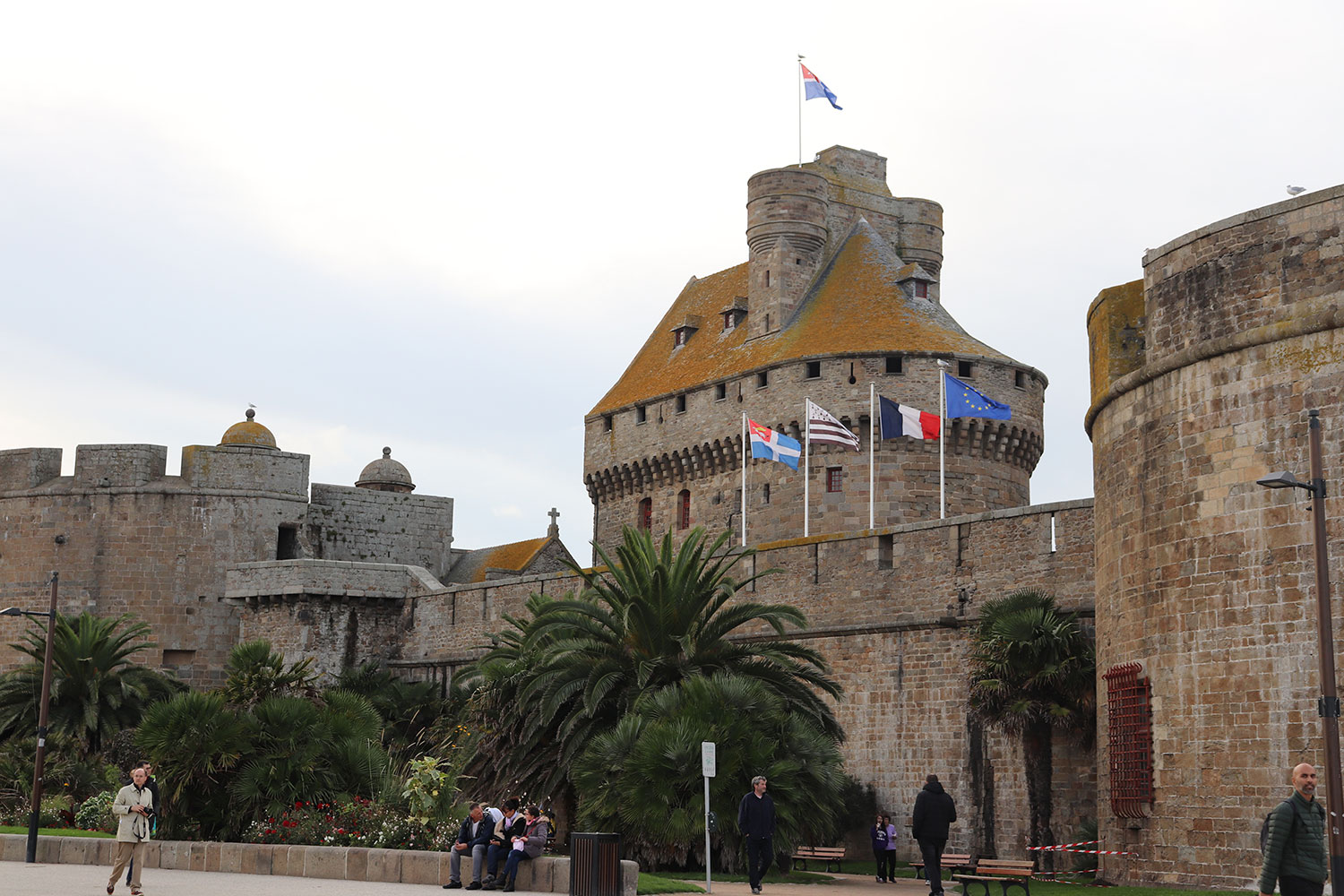 St-Malo is a place I wish I had more time in. It feels like a city since it's quite large, but didn't quite meet the population standard I set for a "city" versus a "town."
This beautiful place, rebuilt after World War II, is located on the sea and makes an excellent beach destination. It's also nice just to wander around and gaze at the beautiful stone architecture, and maybe enjoy a Norman treat or two. I am particularly fond of the caramel cookies.
Volterra, Italy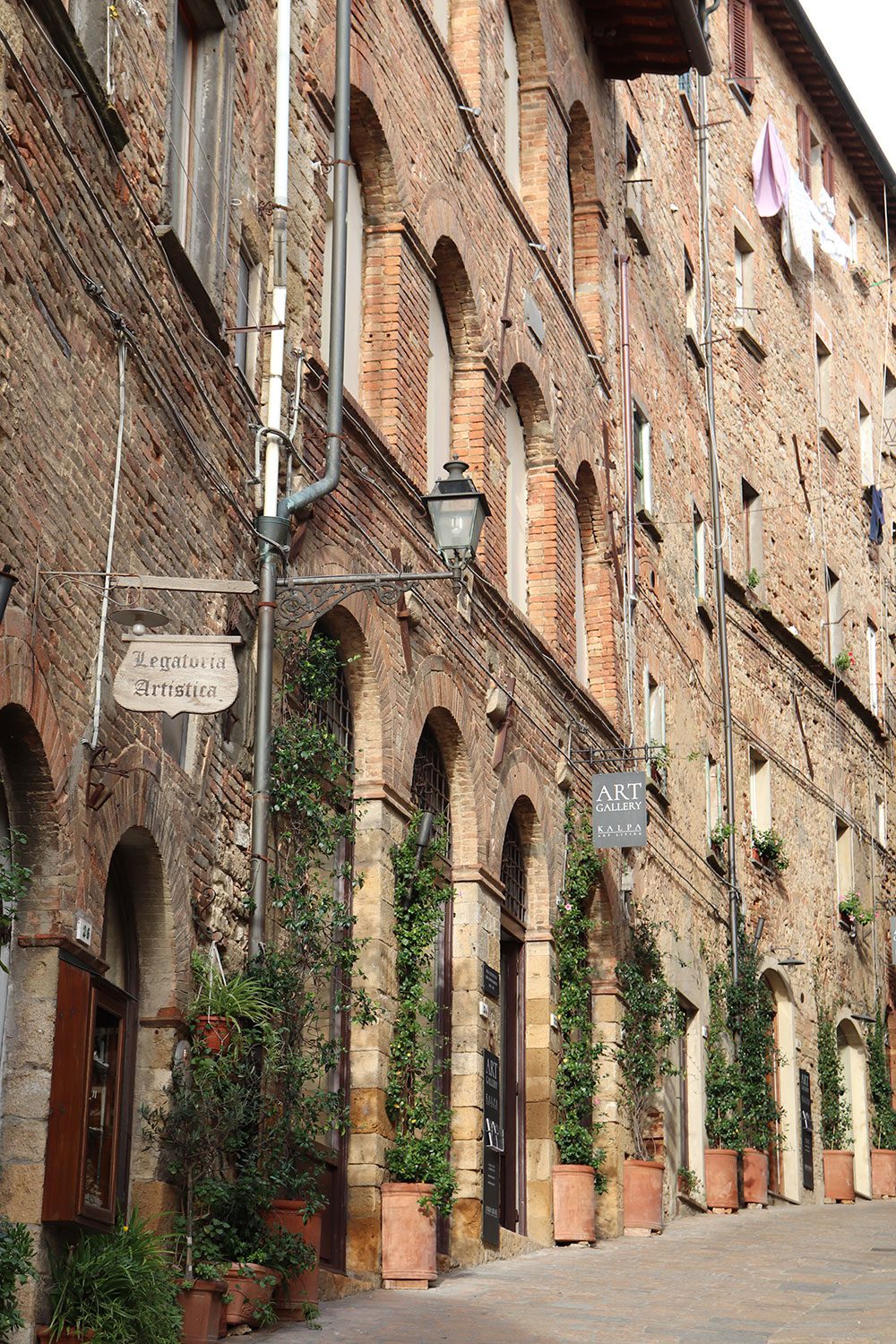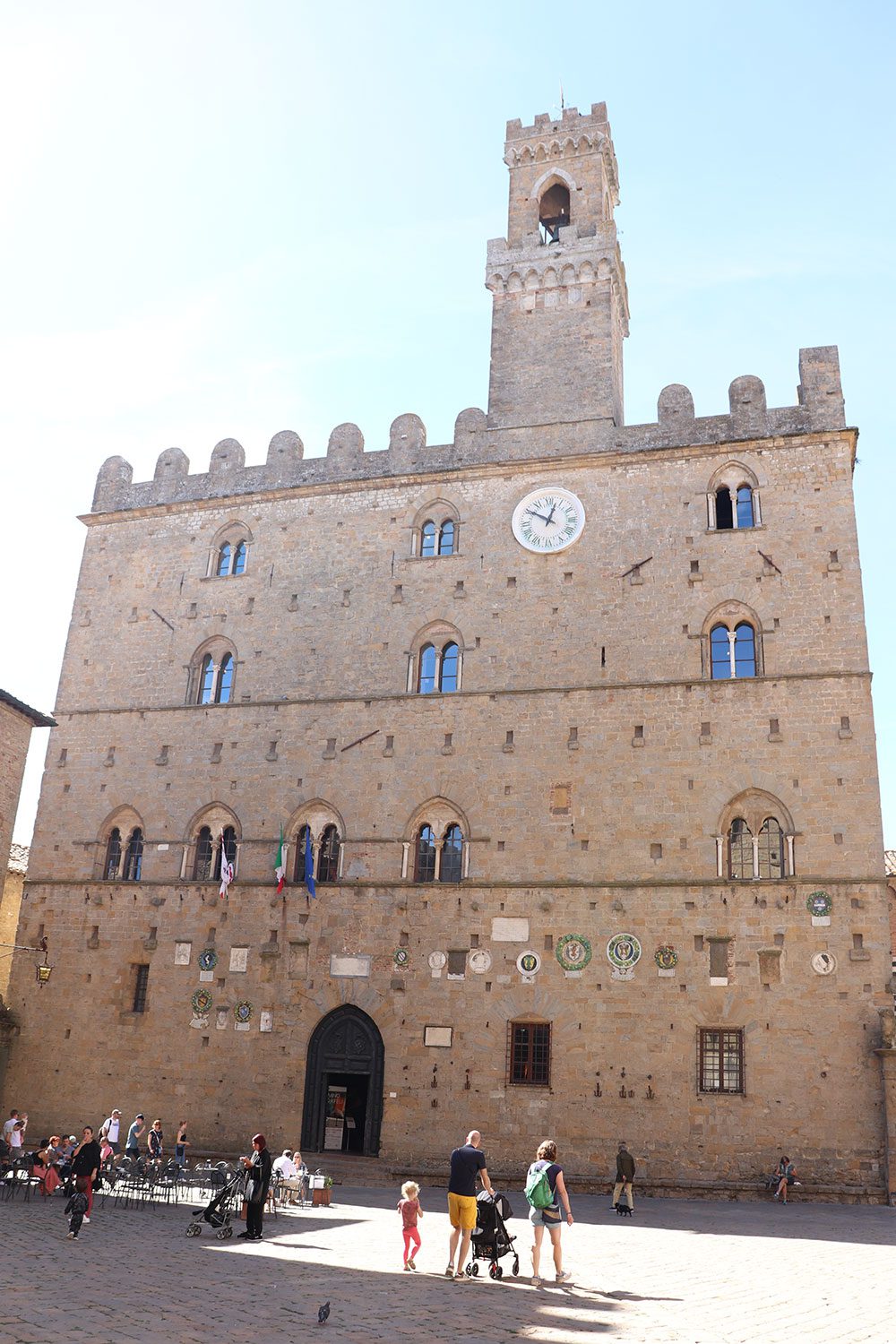 Volterra's a bit tricky to get to, but it's worth it. This Tuscan town is way up on a hill with amazing views over the Italian countryside. It also dates back millennia and was a major commercial of the Etruscans – and there's still architecture to prove it!
Volterra has great museums but you can also spend an hour or two walking around its quaint streets and seeing what this town has to offer. It's a truly magnificent place to see and should certainly be on your list of towns in Europe to visit.
Zahara de la Sierra, Spain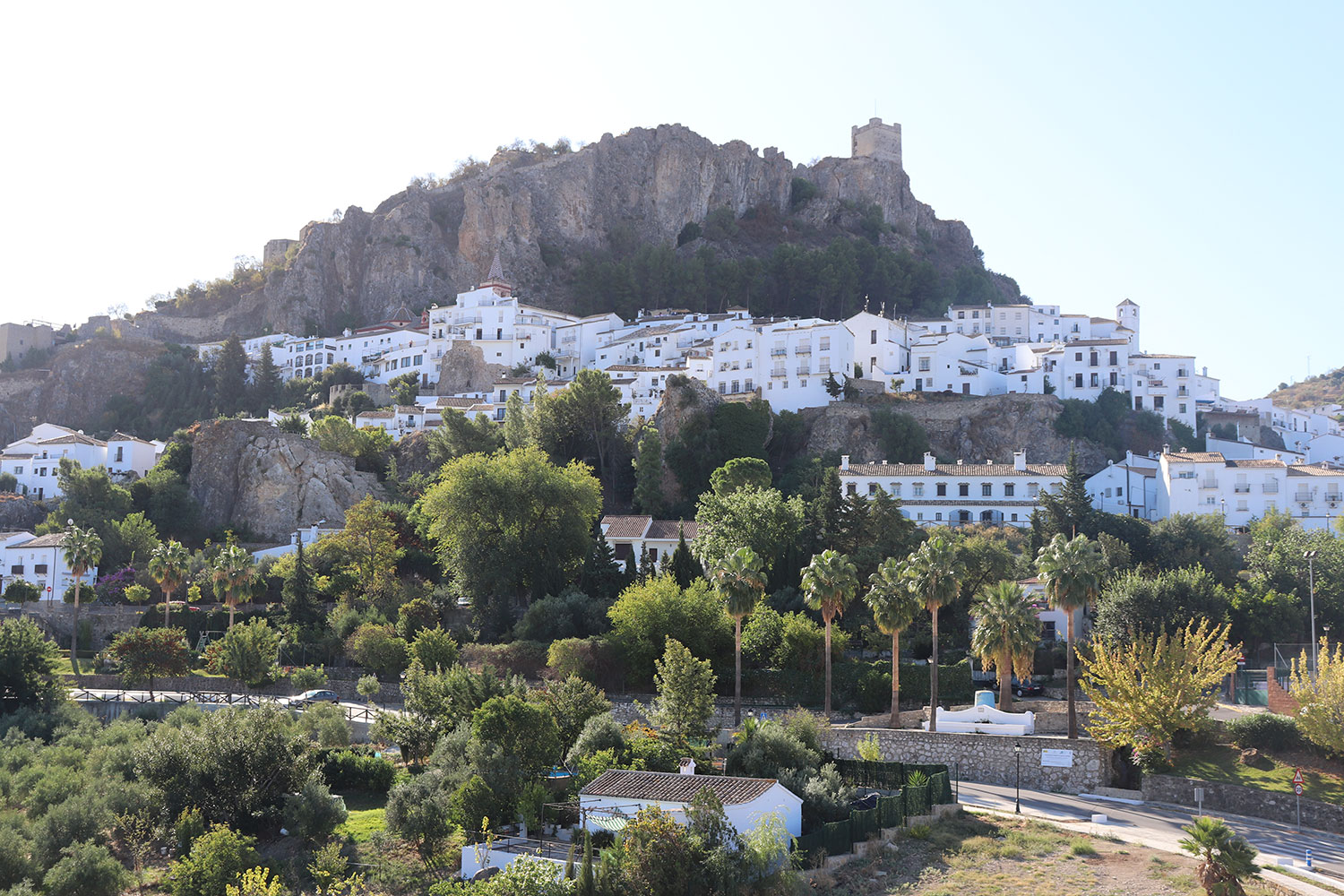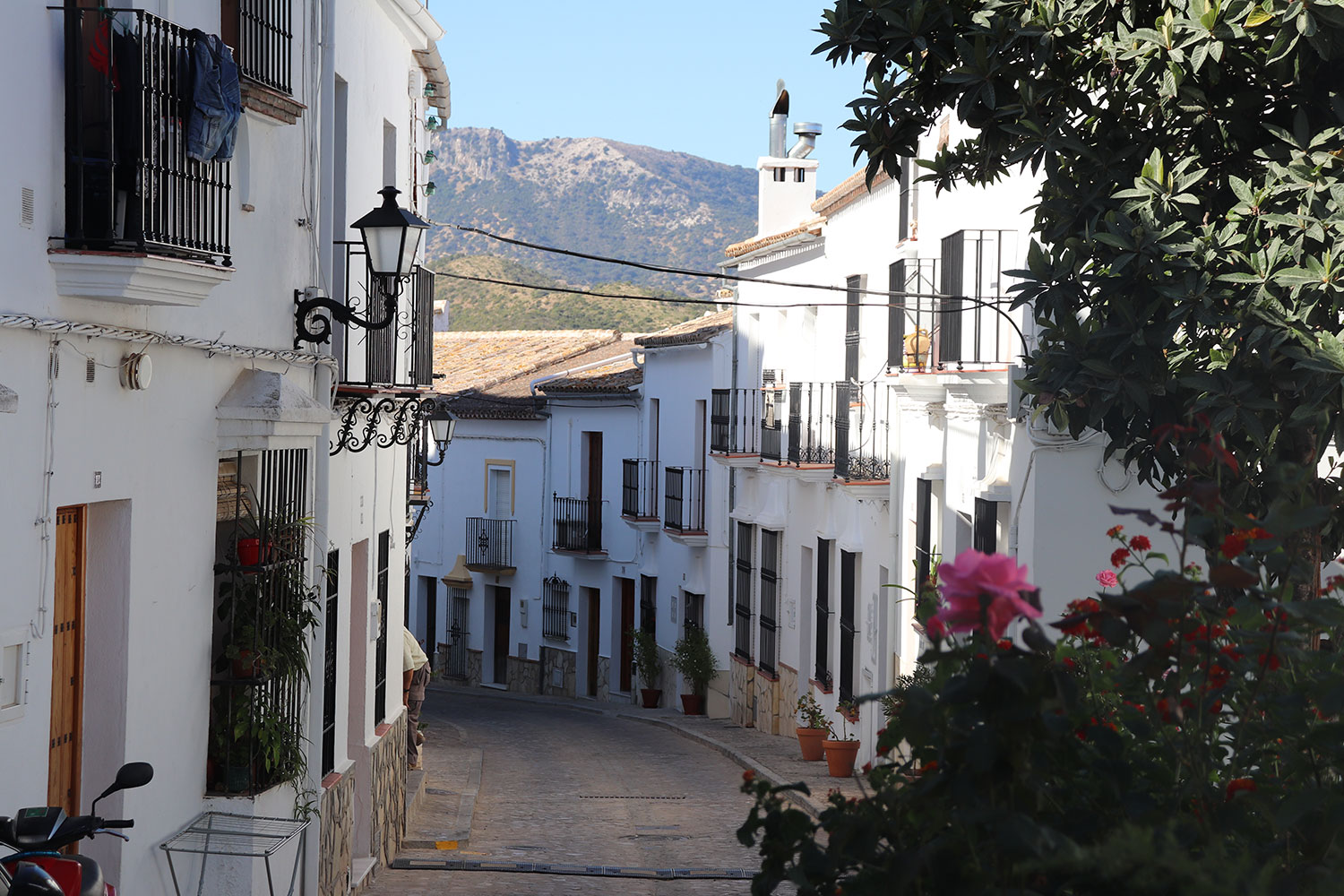 Zahara de la Sierra is a Pueblo Blanco, or White Town, of Andalusia in southern Spain. Zahara is not as popular or commercial as the aforementioned Ronda but it has a small town feel and it's quite beautiful. The beautiful flowers against the white buildings against a stunning landscape make this one of the cutest towns in Europe.
Also, I met the most adorable puppy there. Here is the pic, because puppies: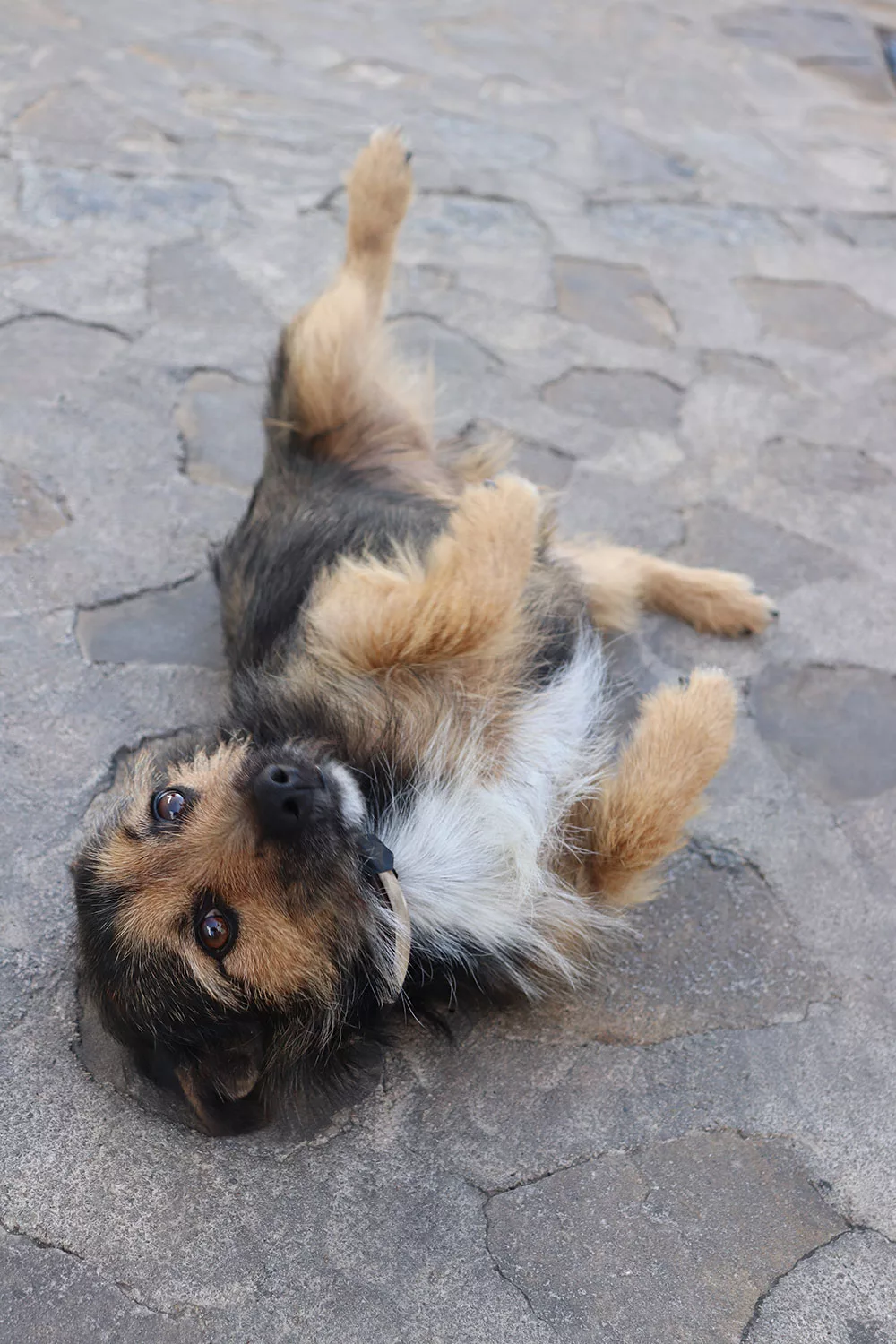 Now, to explore more towns in Europe!
I'll be updating this list the more I get to visit wonderful places in Europe. Until then, I hope you enjoyed my list of charming towns to visit when you're in Europe!
How many have you been to? Any of these high on your bucket list? & which towns do you think I should add to my list?
Pin This for Later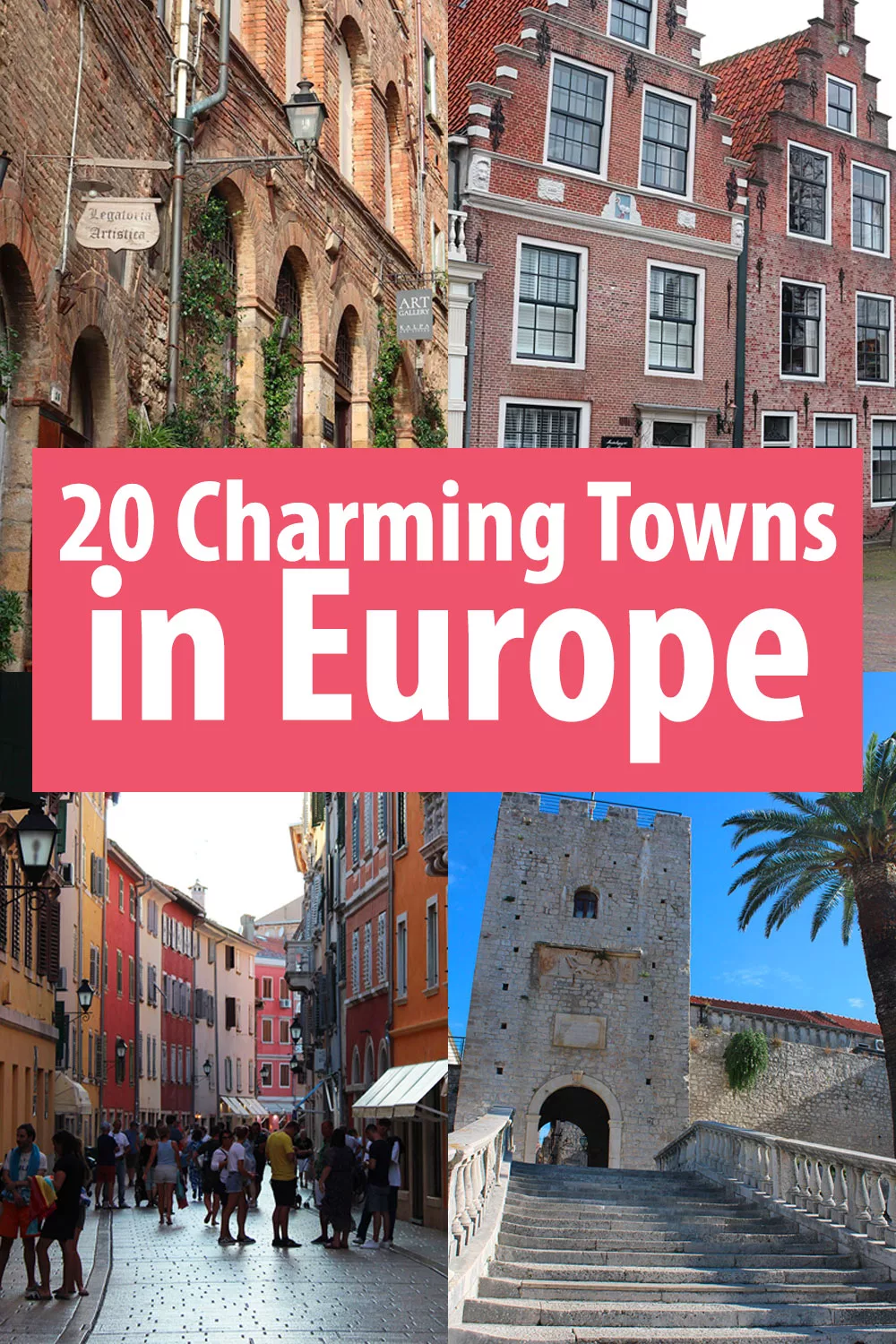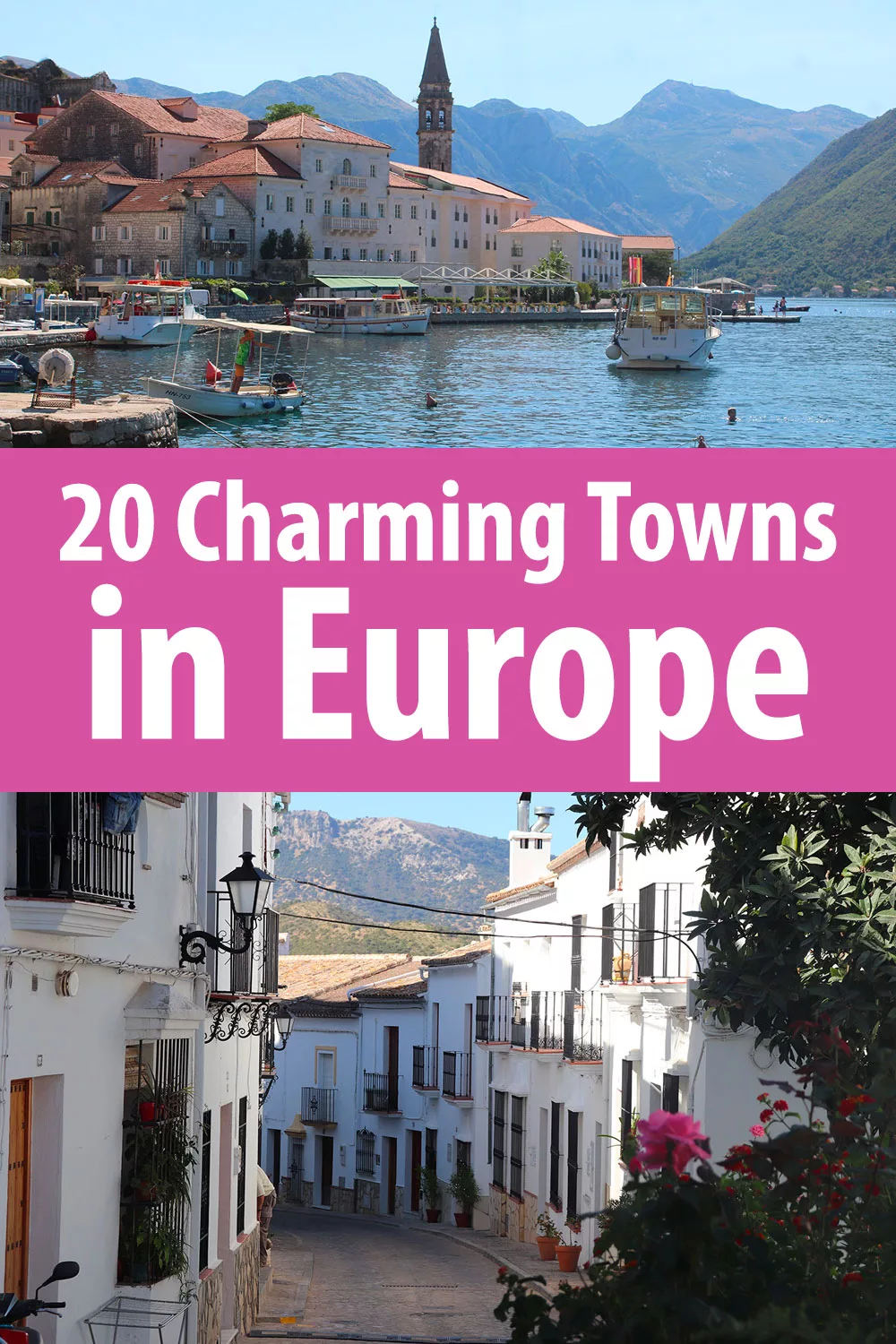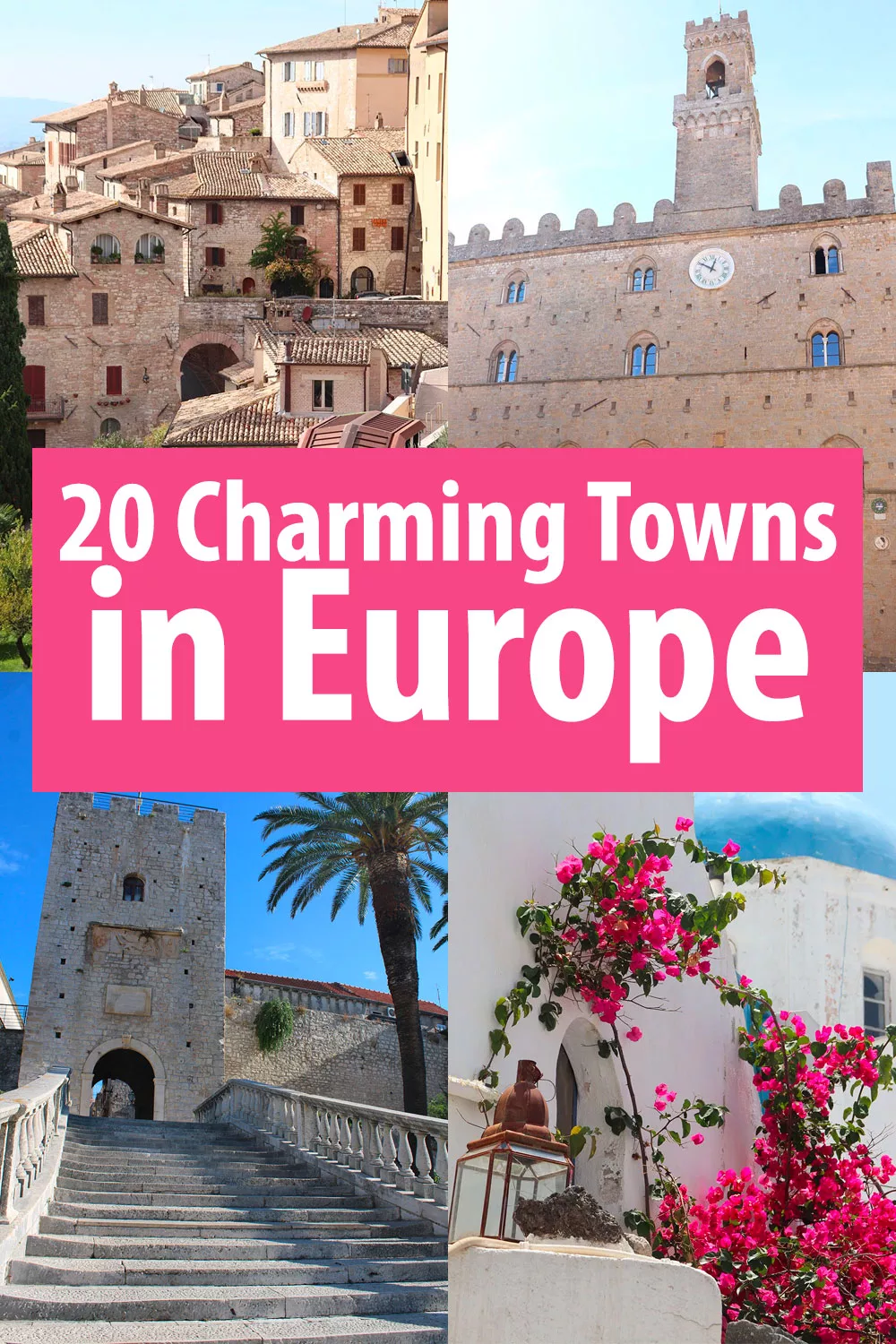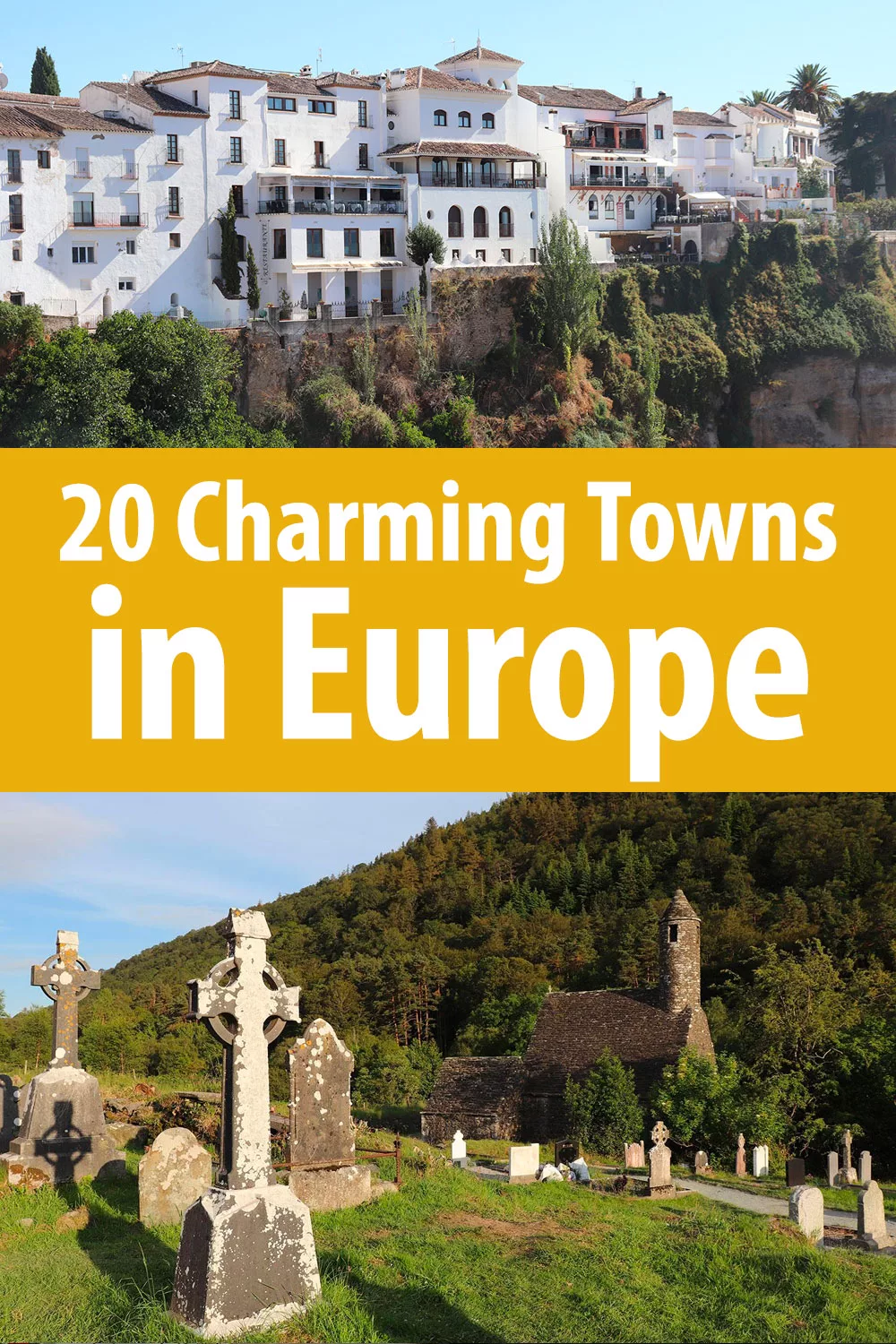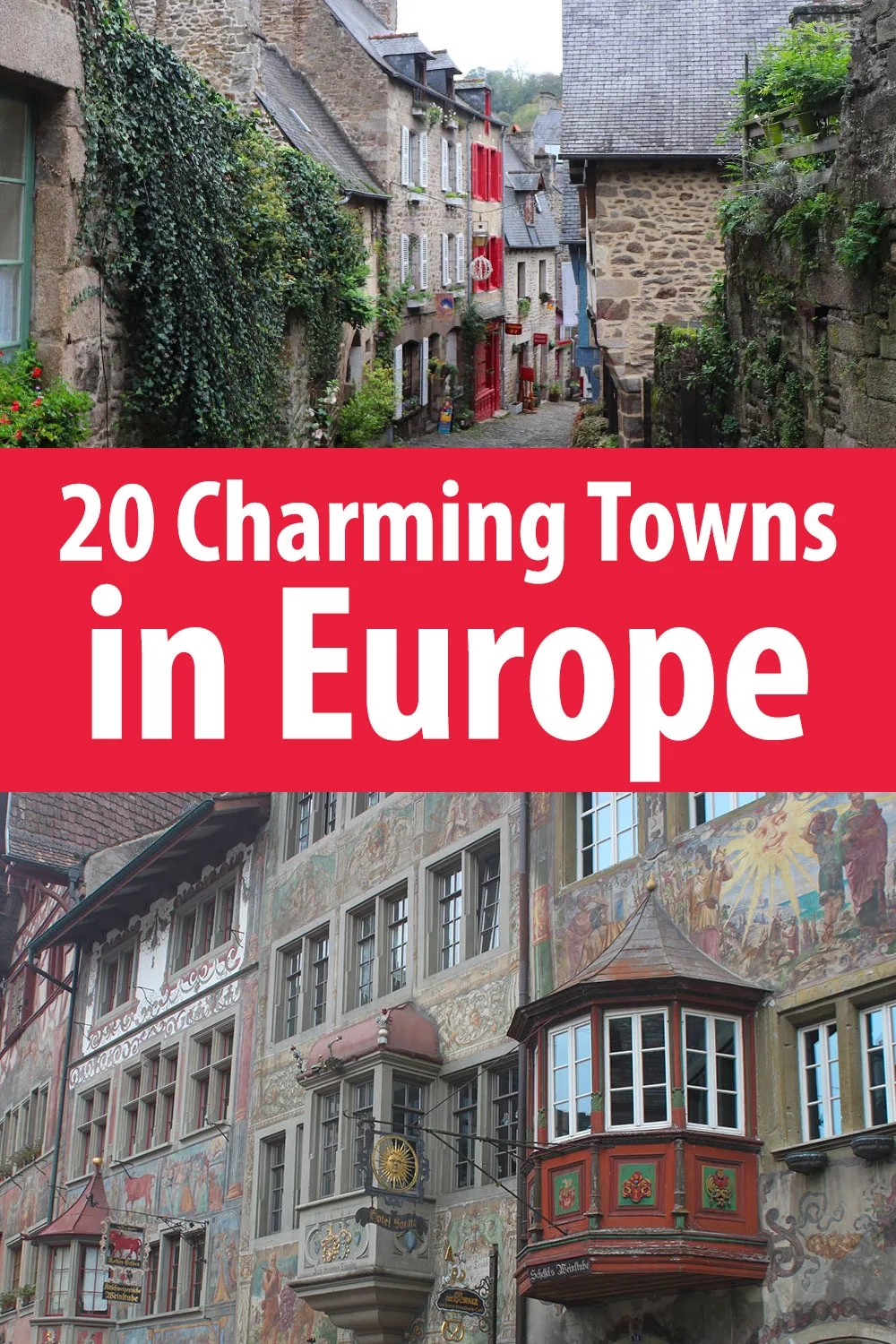 Please note that this post may contain affiliate links. These are at no additional cost to you but I receive a commission if you make a purchase through the link, and the commission helps me run my blog. Thanks for your support!
Tags:
europe
Sharing is Caring
Want to support me?
Buy me a Coffee