How to Be Green (Without Changing your Lifestyle)
Climate change and eco-friendliness aren't just political topics. As world citizens, it's important to make sure that we keep the earth and its inhabitants healthy and safe. Current activity and pollution is a serious threat to that, but there are ways of living a greener life.
Some people go off-grid and give up their electricity, and others end up biking 10 miles each way to work. While these acts are so honorable, setting the extremes as examples can deter people from changing their ways. Being green doesn't have to mean making a lifestyle change. Below, I've compiled a large selection of ways and products that you can switch to in hopes of leading a greener life. It's so simple that anyone can do it – and everyone should do it.
Switch out your kitchen supplies. From grocery shopping to cooking to packing up food, there's a lot of waste that goes into each meal. With a few easy switches, it doesn't need to be that way.
Clean with cloth. Whenever you have a mess, always clean it up with a reusable tool like a mop or a kitchen towel, rather than something like a paper towel. No extra energy needed. For added bonus points, get rid of paper towels and napkins at the dinner table and switch to nice cloth napkins (click here to browse some on Etsy). Again, no extra energy needed, and you can get a bunch of designs that fit your home decor and make you happy. Also, you'll save money on the paper towels you don't have to buy every month. Win-win-win.
Did you know that you can also buy reusable Swiffer pads? Click here to browse some on Etsy.
Use tupperware. Tupperware is so handy, so rather than throwing cling wrap over your leftovers, put them in tupperware. It's reusable and easier to organise in a fridge.
Wrap reusable. Instead of going through tonnes of plastic sandwich bags, get some reusable sandwich bags (click here to browse some on Etsy). Same deal: they're eco-friendly and add a lot of personality to your lunch. Additionally, you can get reusable food wrap such as Bee's Wrap. It's a little bit pricier but you'll also save on the plastic wrap you're not going to need anymore.
Shop green. You probably have a reusable shopping bag, which is a great way to save on tonnes of plastic each year. You can also get custom shopping bags and water bottles to advertise for your blog, company, or whatever you want! If you add in some reusable produce bags, you're absolutely golden (click here to browse some on Etsy).
Invest in work and party dishware. Always using plastic forks from work? Throwing parties frequently? Get yourself a set of dishware for work and parties that you can use again and again – a great suggestion is dishware made from bamboo or another sustainable source. Then just think of how much plastic you can save! (Bonus: use the reusable napkins, too!)
Switch out your bathroom supplies. There's also a tonne of ways to save plastic when selecting your bathroom essentials.
Use a bamboo toothbrush. Bamboo toothbrushes are getting really popular and rightfully so.
Essentials without packaging. Lush has developed some shampoo bars and you can also get toothpaste bits. This ensures that you have a good-quality product that has no or reusable packaging and will help reduce your waste. Also make sure that you buy soap bars with little packaging rather than liquid soap that comes in a plastic tub.
Switch out your appliances. Appliances can be a huge drain on resources and the environment, but luckily for you, switching them out is easy and needs to be done once every few years (if that). It can be anything from yours dishwasher to washing machine and drying machine, your refrigerator/freezer, your air conditioner and heat source, and your toilet, sink and shower head. All are easy to replace one time, require no change from you, and will help reduce your global footprint. If a product is Energy Star or WaterSense approved, then it's probably a great choice.
Air dry your dishes. A lot of energy goes into heating your dishes to make them dry, but it's just as quick and easy to turn the drying function of your dishwasher off and let your dishes are dry. This will save the energy the dishwasher puts into drying and will be a substantial amount long-term.
Eat less beef. It is a fact: meat is a huge contributor to global warming. No matter how good it tastes or how much you don't want to believe it, it's true. However, beef alone is a huge contributor to global warming. There are several studies, cited below, that list beef as a primary pollutant. So I'm not asking you to go vegan or even go vegetarian. I'm simply asking that you cut beef out of your diet. It's a lot easier to make this change since it's only one type of meat, which means you still have other types to select from. Of course, going vegetarian or vegan does make a huge impact on our global footprint, but let's be honest: for a lot of people, that's a huge jump. Giving up beef can go a long way and let me tell you that it is so empowering to help protect the environment in a big way.
Switch to solar for free! Did you know that you can actually get solar for free? Trinity Solar (USA) essentially lets you rent their solar panels for free when you switch your electric company to one of their affiliates. You still have to pay your electric bill (which you already do) but the solar panels are $0 down. You can also request a free quote, so what do you have to lose?
I sincerely hope that you'll take these changes to heart and make some of them in your lives today.
How many changes are you going to make to protect the planet?
Posted on Friday, December 14, 2018 in Ramblings & Advice

No Comments ★ Permalink
Making a DIY Pushpin Map
I wanted a pushpin map for my office, and even though there are great options out there, I didn't find quite what I wanted. So I decided to DIY a pushpin map and it actually turned out marvelously! Since pushpin maps can be really expensive, here's a guide on how to make your own.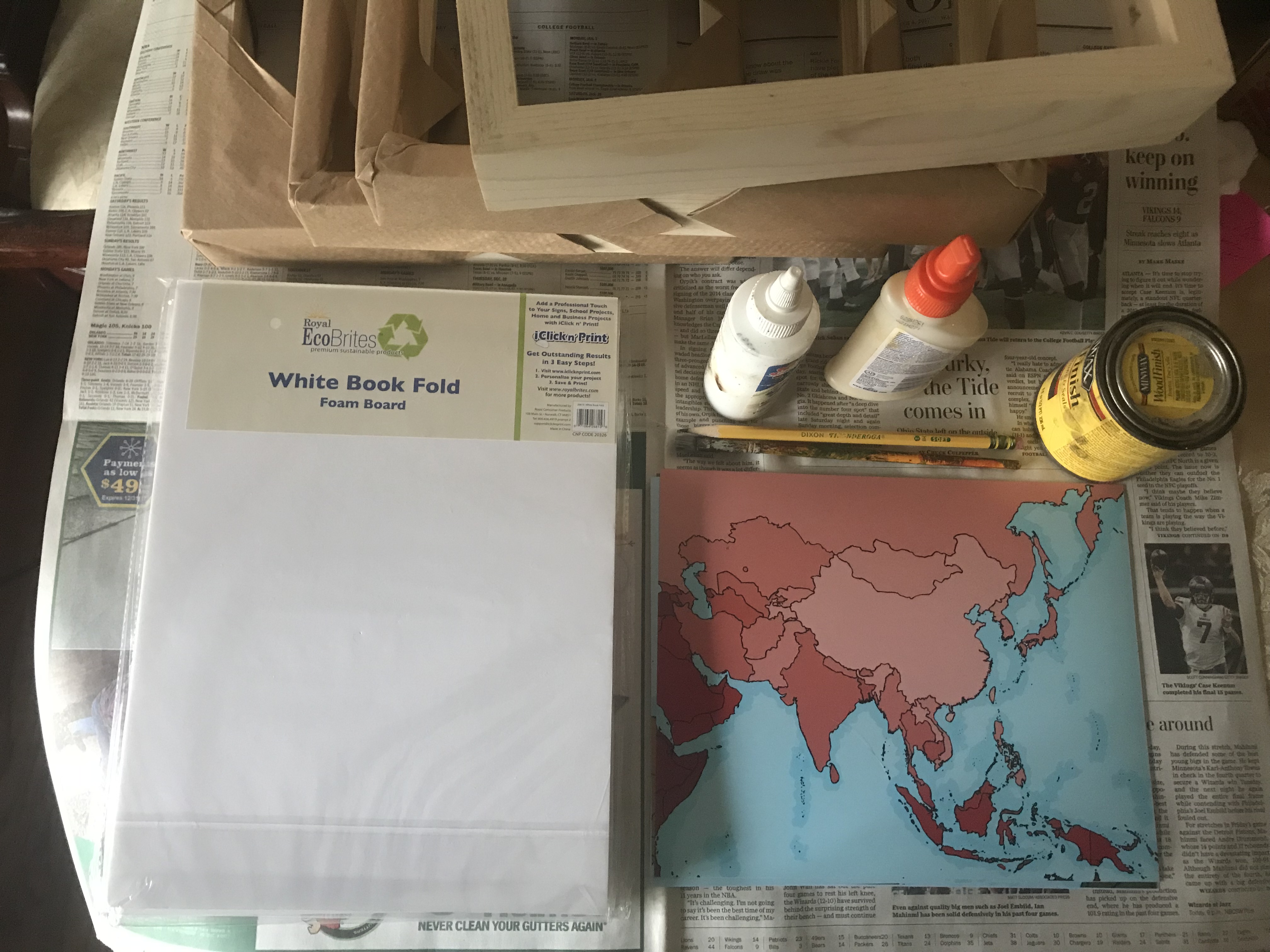 Here's what you'll need:
a map
a frame
wood stain, paint, or anything you'd like to decorate your frame with
foam or cork board
strong glue
pushpins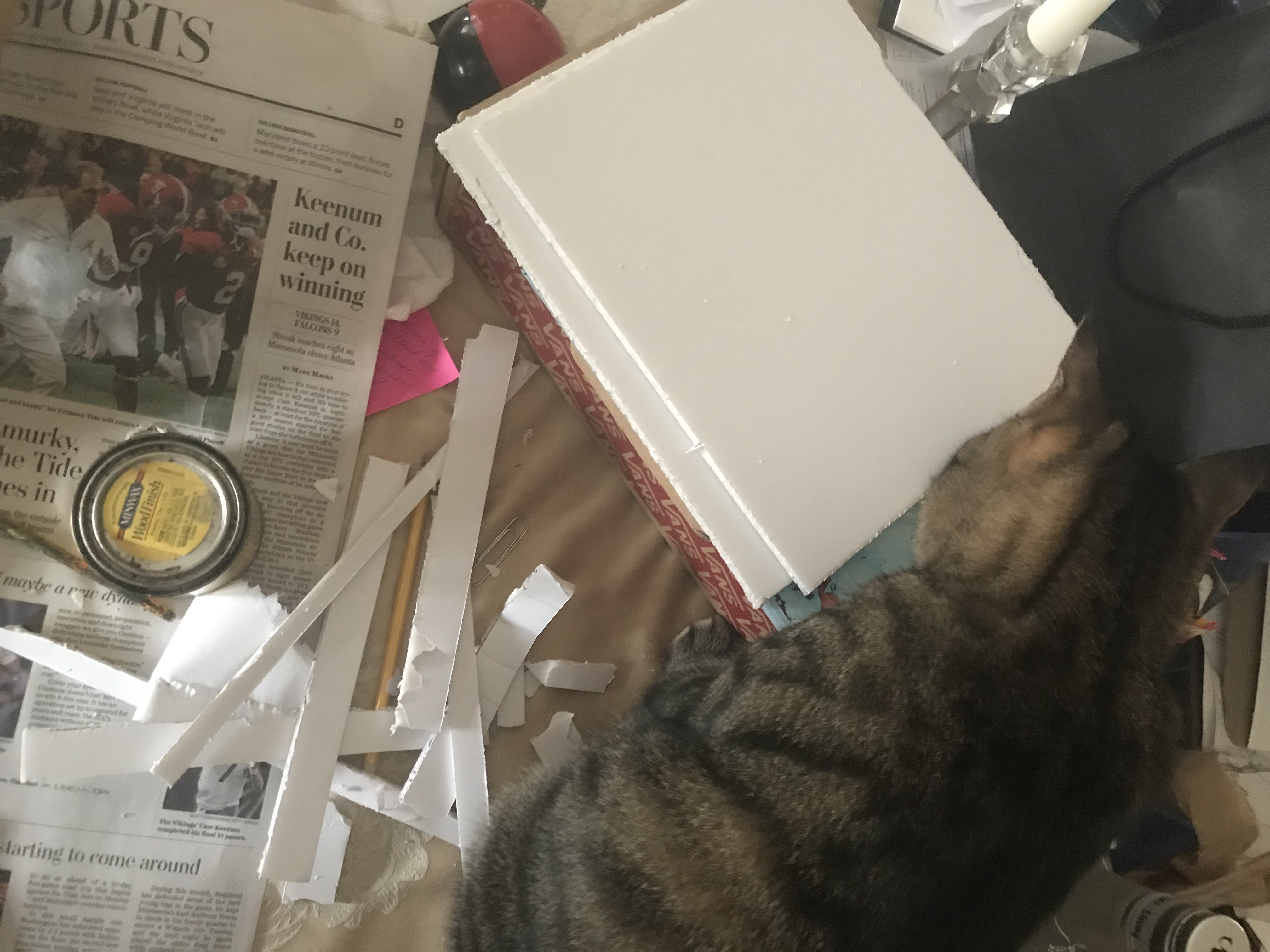 Please immediately remove interrupting cats so as to not get fur on your project.
First, get your map ready. There are so many available for download or purchase online, but you have a lot to consider. How big do you want your map to be? Do you want a borderless map? What colours do you want?
For me, I wanted something that would add nice colour to my office, but there's something else that a lot of people don't think about: the size of the pushpins. Seriously, I would've been fine with a smaller map but since a lot of my travels are in Europe, I wouldn't be able to fit my pushpins on. Europe is such a small area of the world so after pinning, I wouldn't be able to see country borders or have more than one pin in each country. That's when I decided it was best to have a different map for each continent, and to make the size work with my office, 8×10 inches would be a decent size.
I knew I wanted borders and nice colouring, but I had a lot of difficulty finding something that I really liked. Then I found the perfect solution: this downloadable world map coloring page. It's such a big file that the continents all come out over 8×10 inches, and I was able to colour the countries any way I wanted. (Psst – dividing the file into layers on Photoshop is a snap!) After experimenting around, I decided that I wanted each continent to be a different colour. I'm so happy with how they came out but definitely wouldn't have been able to do it without such a handy template!
(Also, I made an Africa one, which is orange, but haven't made it yet since I haven't yet been to any African countries. Hopefully in 2019!)
I got my maps printed on 8×10 matte photo paper by CVS and the quality is actually quite good. This cost about $4 per photo, almost $7 if you count in the file I bought. You will be poking holes in the map, so make sure you're not using something you may want to keep in good condition.
Then apply the map to a foam core. Or cork board, whichever you prefer. I found inexpensive foam board at Office Depot; it was only about $1 per 9×12 inch piece. I then cut it down to 8×10 inches, which is really easy to do with either material (though bad quality cork can sometimes crumble). Then you just glue the map onto the board! I use Sobo glue but most glues should be acceptable. Your map is pretty much complete!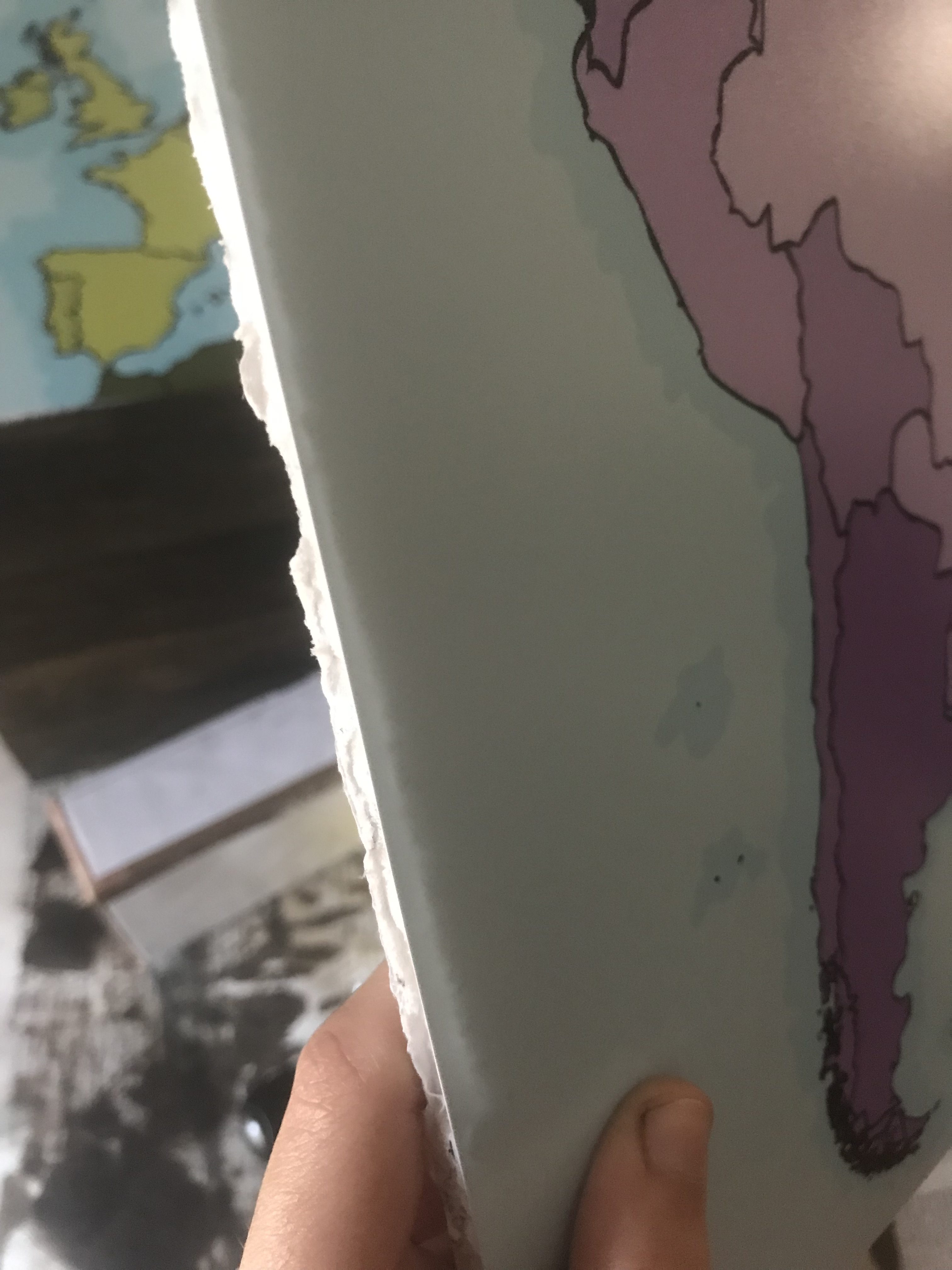 Get your perfect framing ready. There are so many options for framing, including a backless photo frame, a shadow box, etc. For me, these unfinished wood frames were perfect because they're thick enough to stand by itself, but had a small overhang so that I could glue the map on without seeing any edges. Either make your map a little bigger than the frame, or choose a slightly bigger frame to make sure you get a clean fit.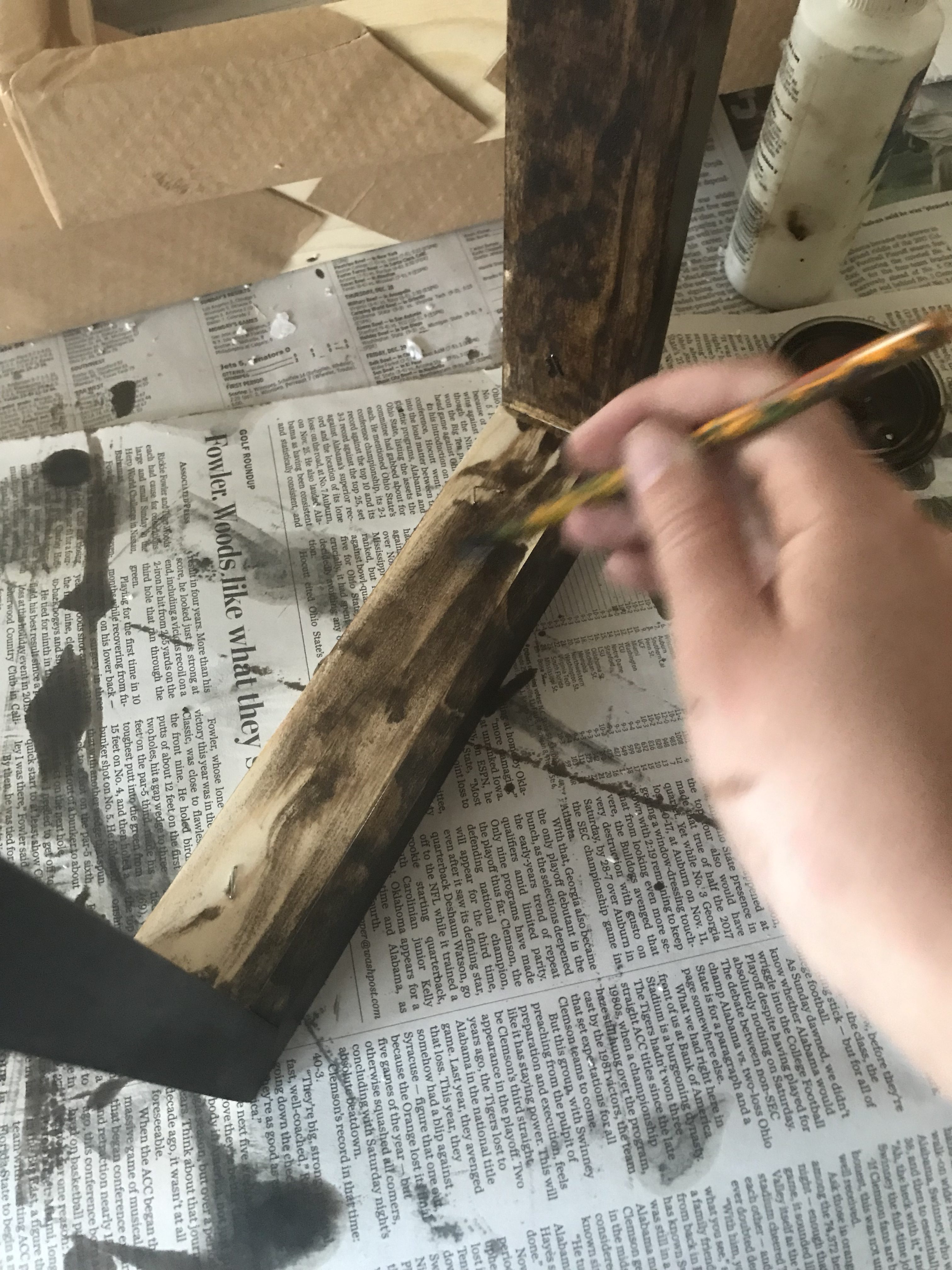 This was the priciest part of the project at $8.50/frame, but so worth it. However, you have lots of different options. Moreover, you have a tonne of options for decorating your frame. I just used a wood stain on mine, which costs about $6 at a hardware store. You can also use paint, paper mache, and so many other things to decorate your frame. You can even frame with cork board for an extra layer of pushpin action with photos from your travels.
Assemble. Using a strong glue (I used wood), you want to attach the map to the frame. Making sure beforehand that your map is slightly smaller than your frame is key in making this work, and why I chose the wood frames from Blick. Press them together to make sure the glue dries them together.
Once the glue has dried, make sure you have clean hands and tap the map from the front to make sure it's securely fastened to the frame. You're done now! Hurray!!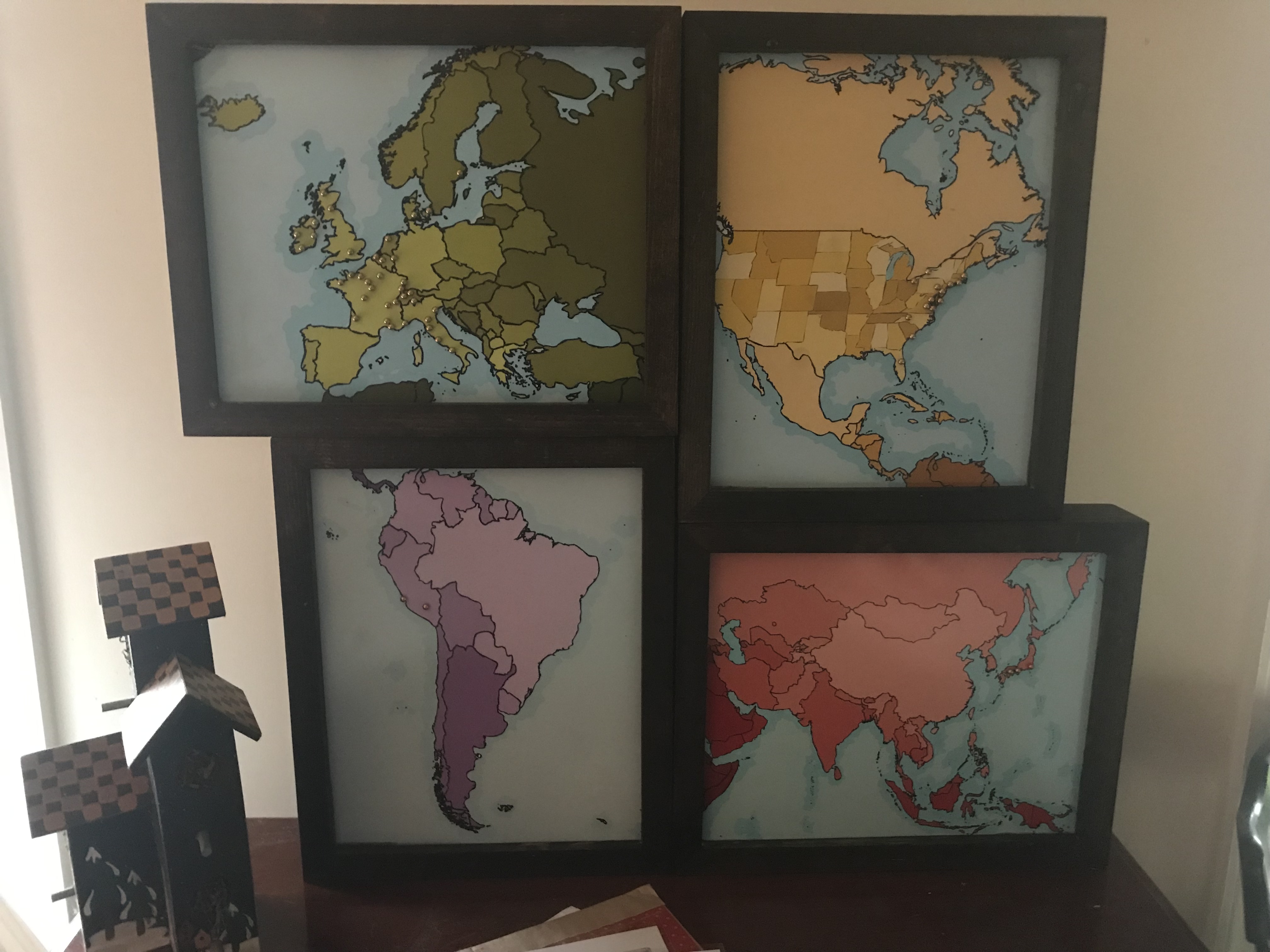 The map is 8×10 inches with regular map pushpins, so you can use these sizes for reference.
Start pinning. I bought gold map pins from the Travel Map Store to give the maps a nice shiny element, and I think it looks great! As you can see from the photos, 8×10 was a good size to go with for the European continent (and for the rest of the world). You can use the image for scale and see that if Europe were any smaller, the push pins would've taken over.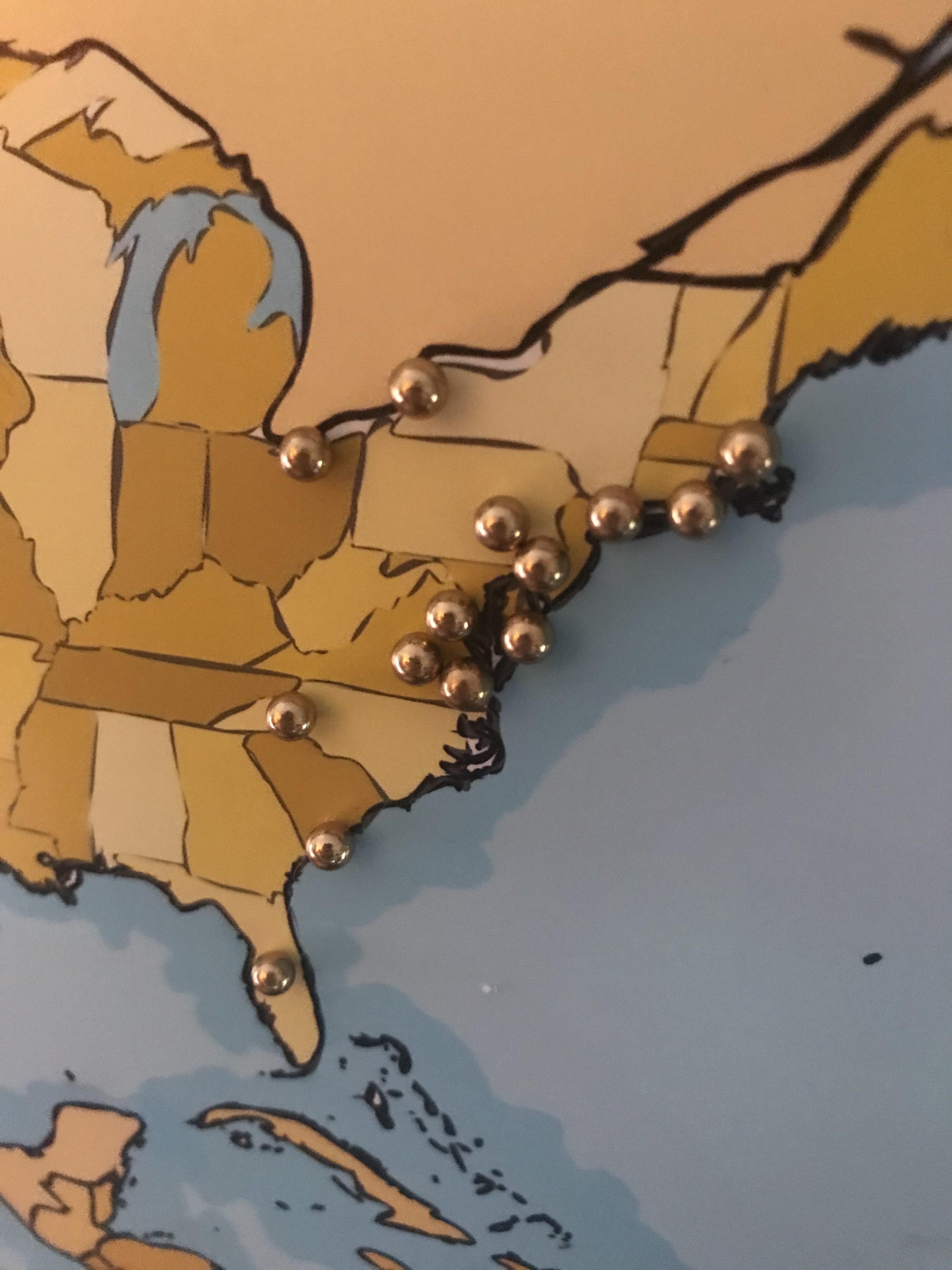 I'm so happy with how it turned out but also so thankful that Etsy and Blick had the PERFECT materials I needed to make it work. I don't have many traveller friends, but if I did, I'd probably make them a map like mine because it was so fun to make and looks absolutely wonderful in my office. It cost me roughly $70 to make four 8×10 maps but I had a great time making them, and I actually saved tens if not hundreds of dollars in the end.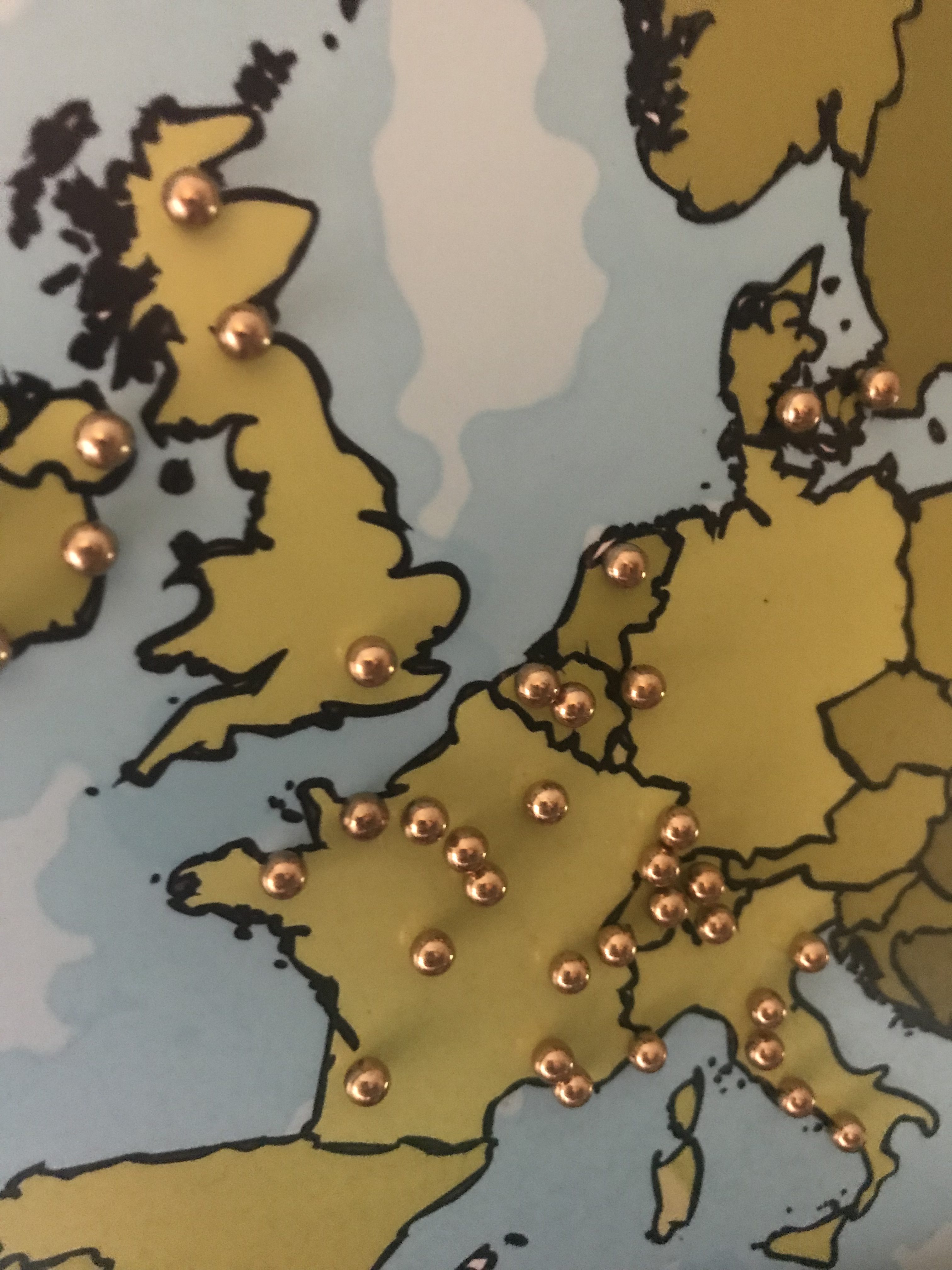 Do you have a pushpin map? Did you make it yourself? I'd love to see pictures of your maps in the comments!
Posted on Saturday, December 8, 2018 in Uncategorized

No Comments ★ Permalink
Highlight: Nikko
Even though Nikko's a common day trip from Tokyo, it's a little off the beaten path. This town, which revolves around its several temples and shrines, was founded in the 8th century, but its popularity grew in the Edo period as it became the burial spot for the Tokugawa Ieyasu, the founder of the famous Tokugawa Shogunate. Today, many Japanese people take the trip to Nikko and it's somewhat popular with international tourists, as well.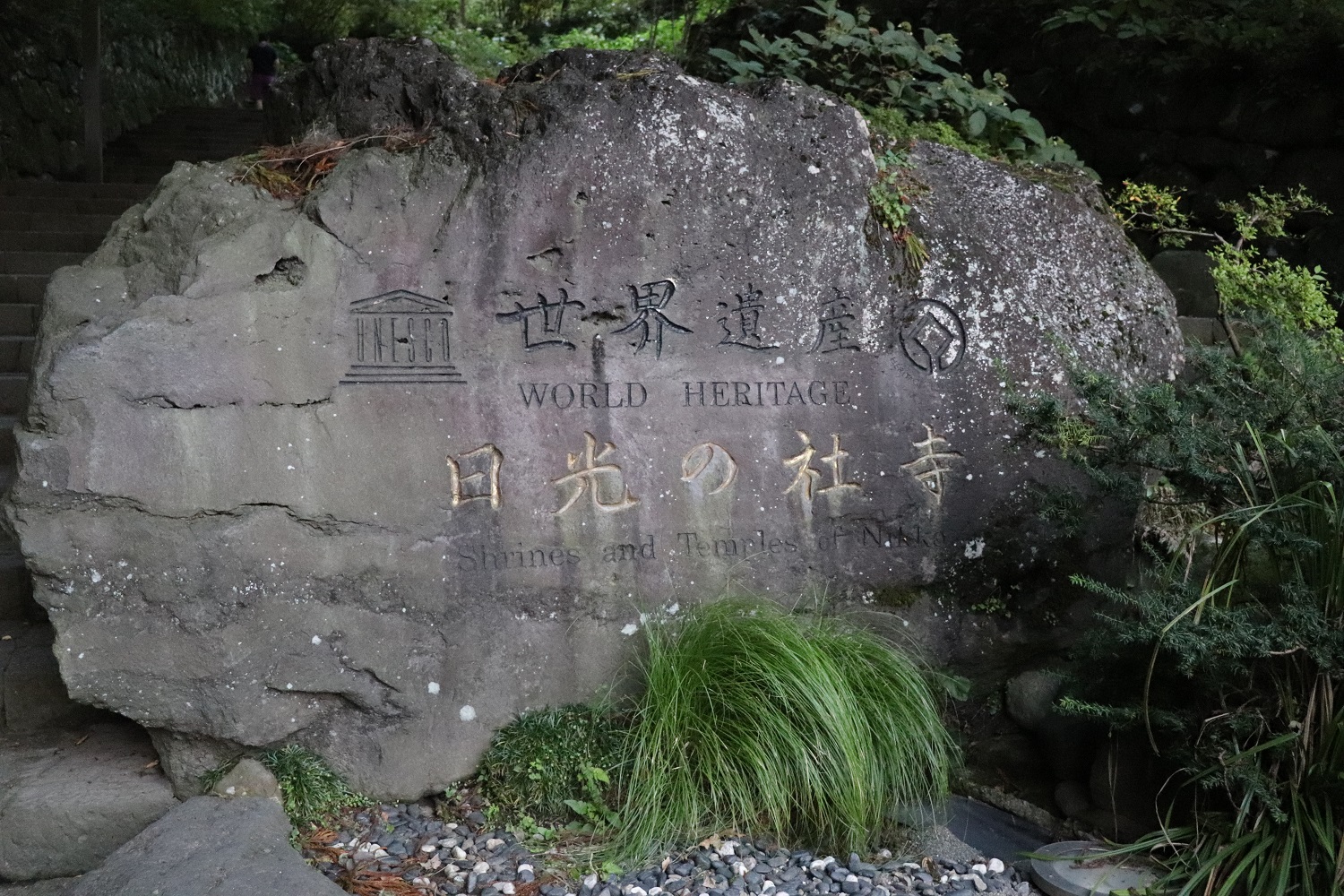 First you'll see the famous Shinkyo Bridge that marks the entrance to the shrine, but note that you must pay to go across it – but it's said that if you do, your prayers will come true. It's also the oldest bridge in Japan.
There are a tonne of smaller temples and shrines to see, but you'll probably head straight to the main one, Nikko Toshogu. It's a hefty price to get in – about 2100 yen – but the shrine itself is absolutely beautiful, and you'll get to see many of Nikko's treasured artworks. This also grants you access to Tokugawa Ieyasu's mausoleum and a small art museum. The shrine has a complex of buildings around it, so you can actually see a lot and spend an hour easily in the shrine. If you want to learn more, there's also a museum with Edo-era artefacts.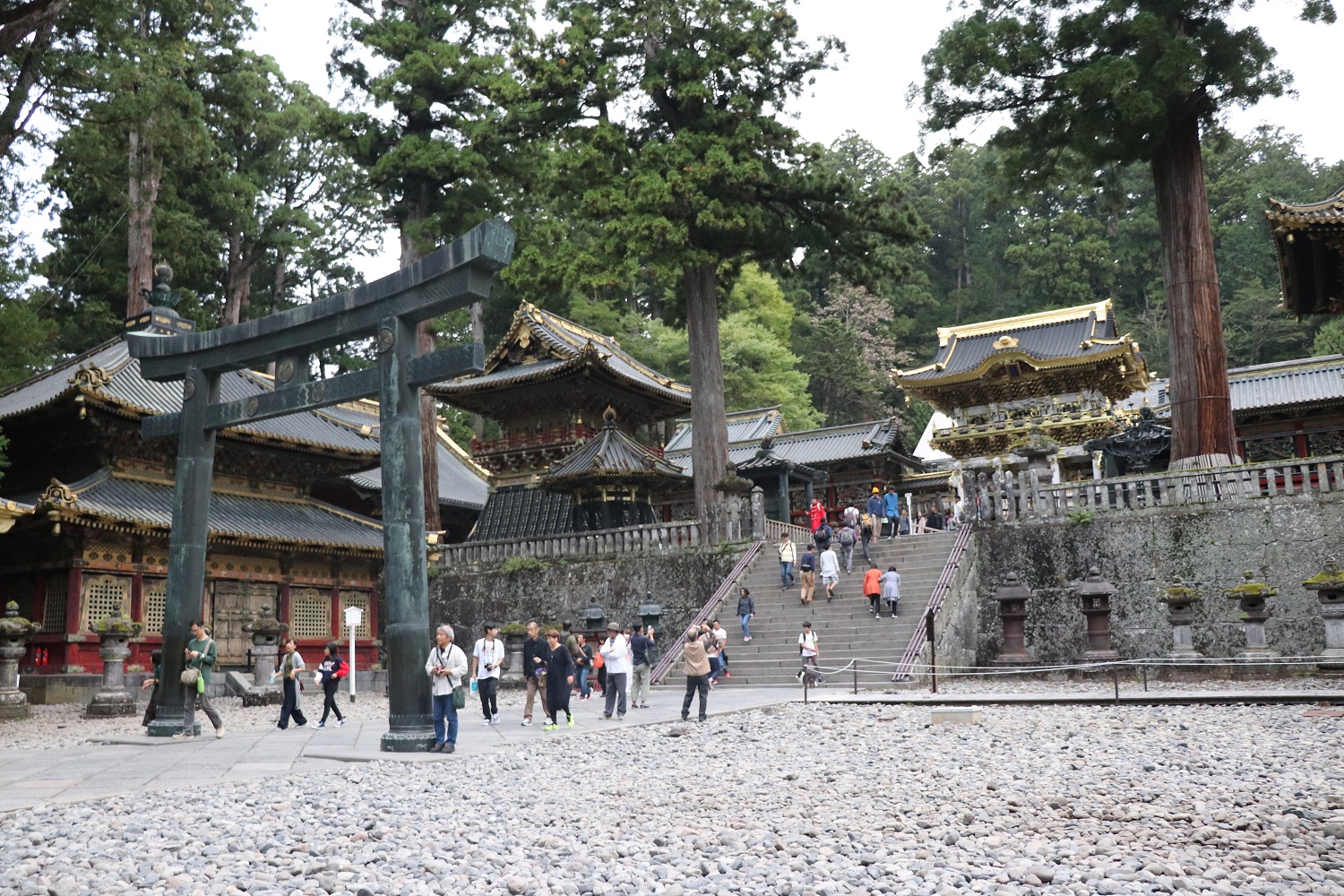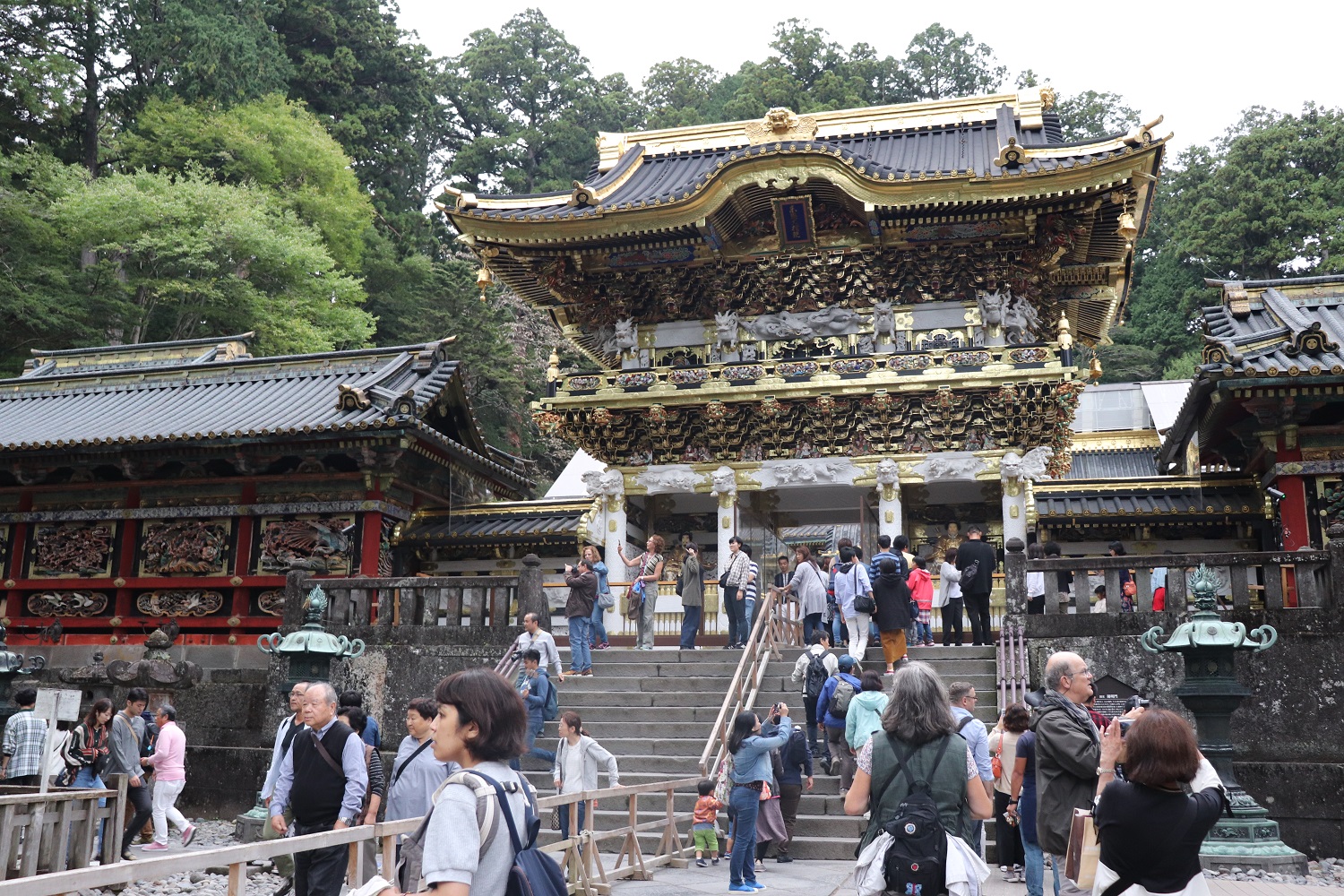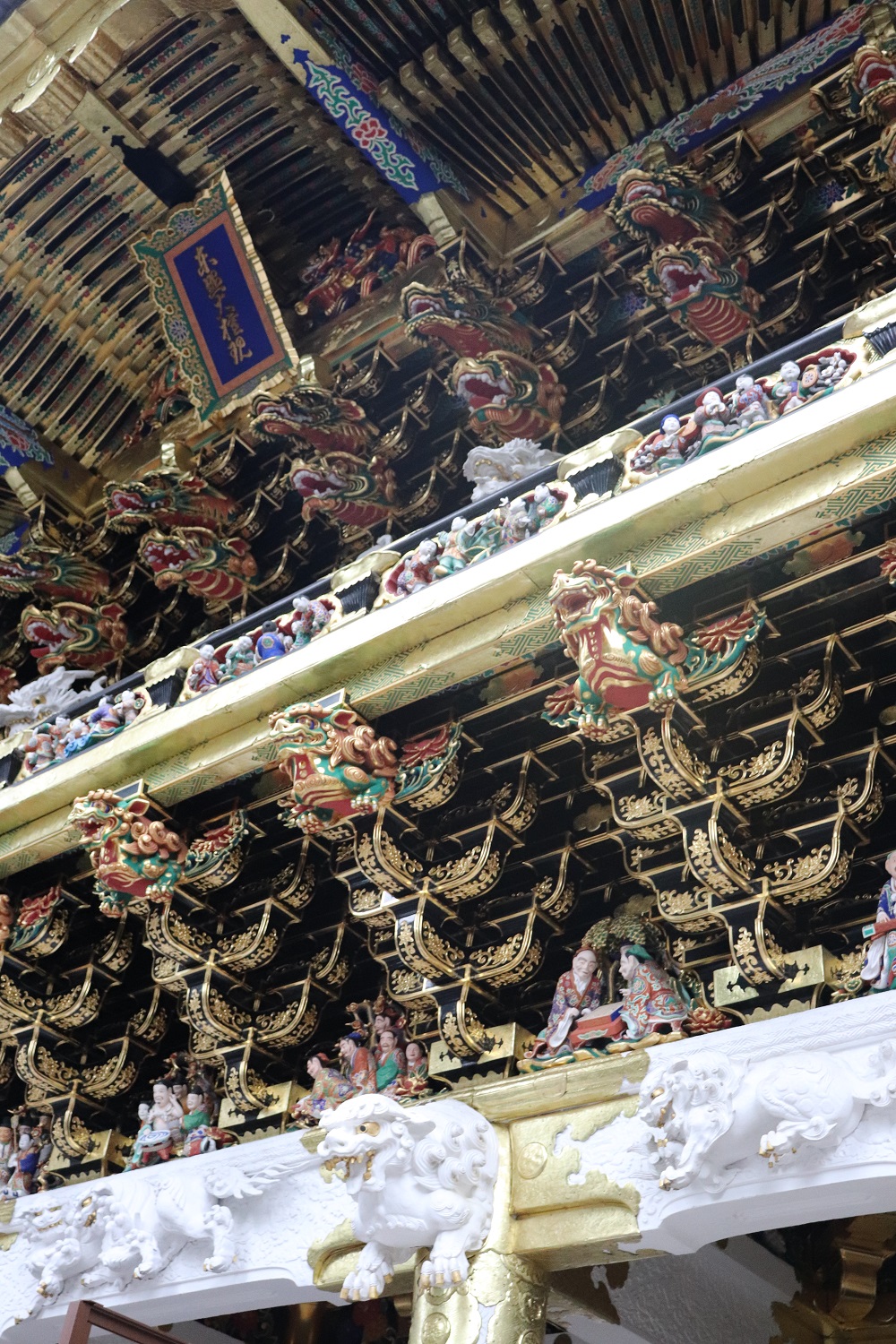 Aside from Toshogu, there's also Futarasan jinja, which is cute but severely unimpressive after going to Toshogu. The Taiyuin Temple is much more gorgeous but we were too rushed to go inside, which was a huge shame. If the inside was anything like the entrance gate, it must be beautiful! It's a complex of a bunch of different worshipping areas.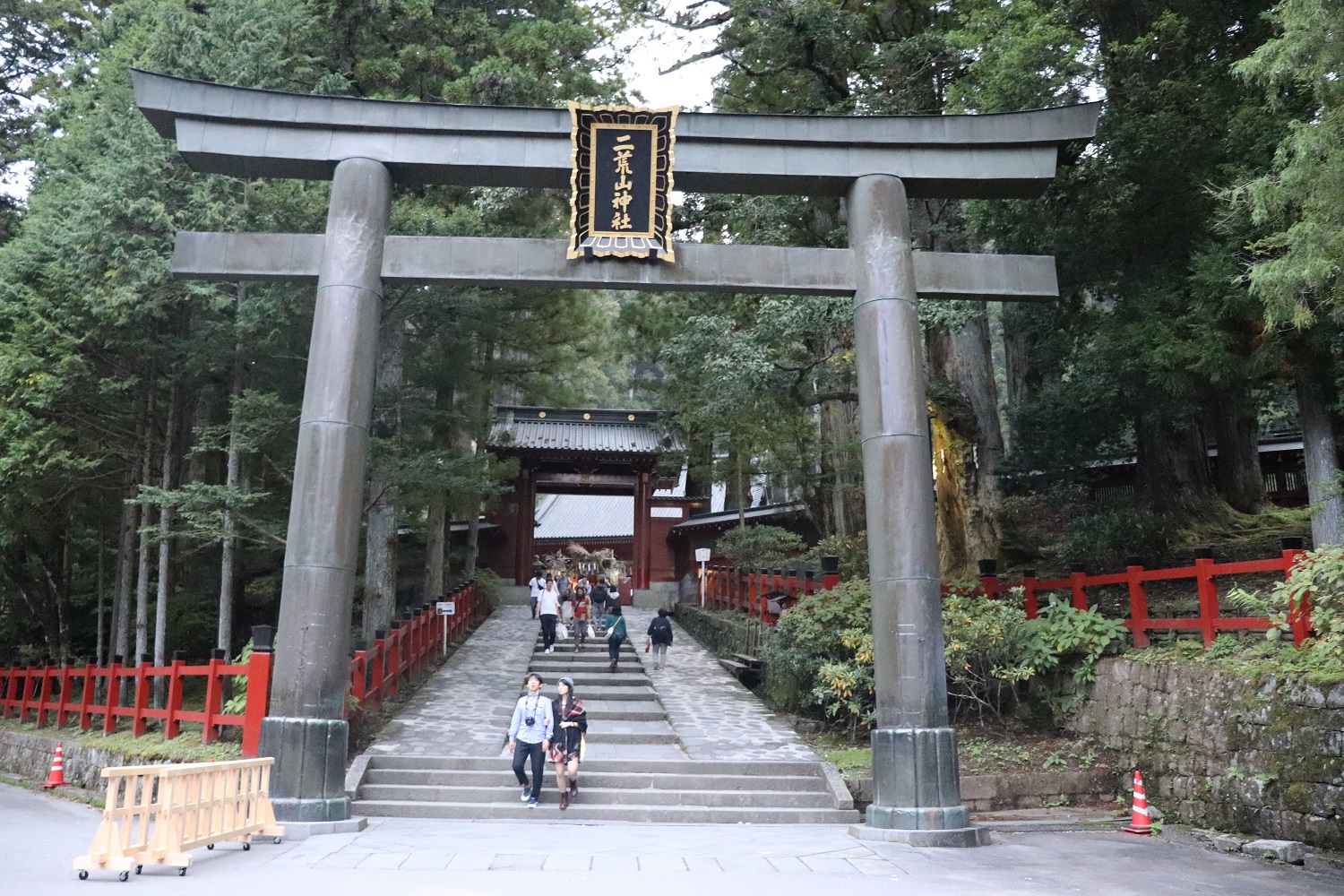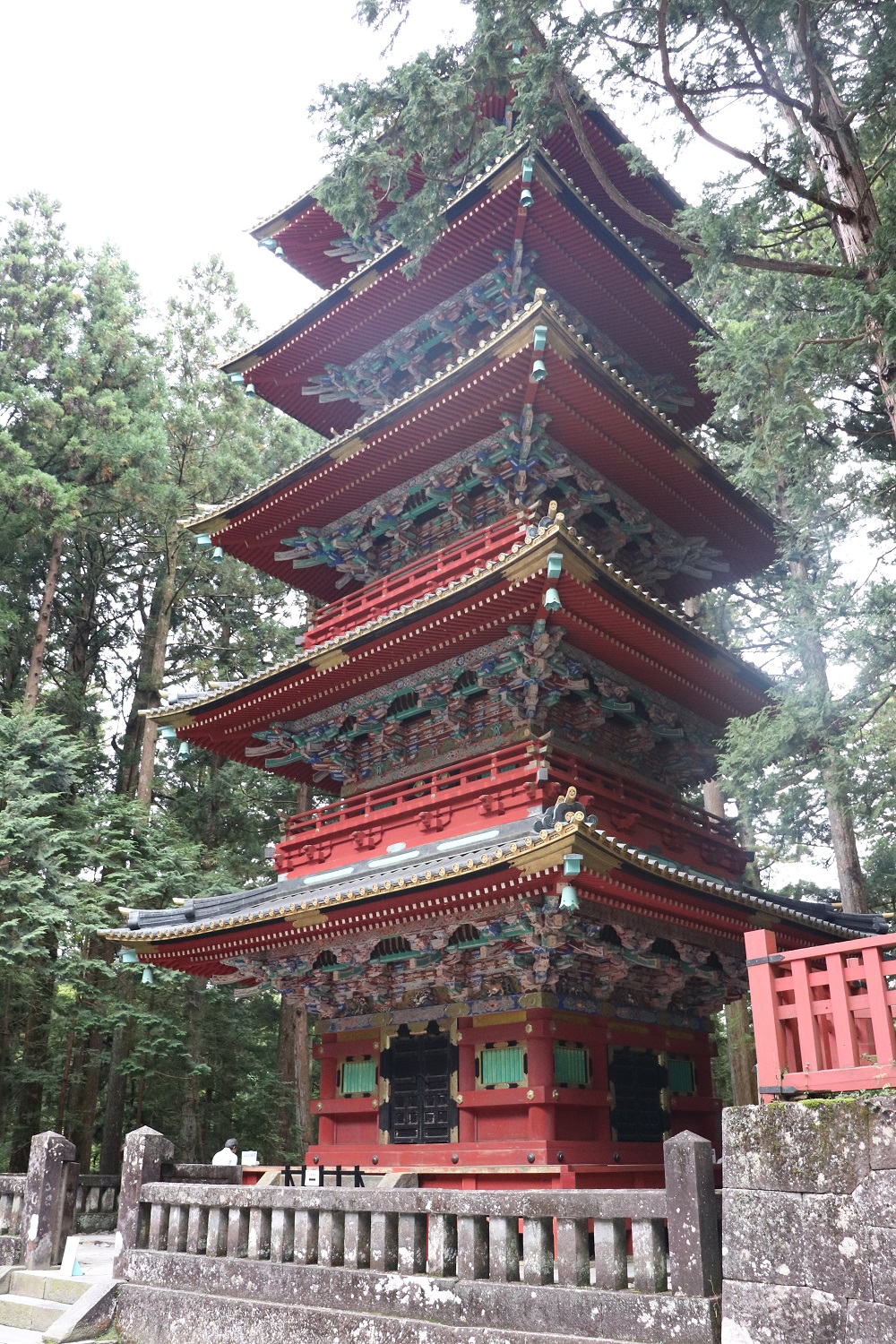 There's some more to see if you walk away from the main part of town. The Kanmangafuchi Abyss has the traditional monk statues and the Nikko Tamozawa Imperial Villa Memorial Park has a villa and gardens to explore. If you build in some extra time, there's plenty of walking/hiking to do in Nikko, which is an excellent suggestion for people who'd like to get outside more on their trip to Japan.
The Rinnoji Temple is also quite popular but was closed for renovations when I was there.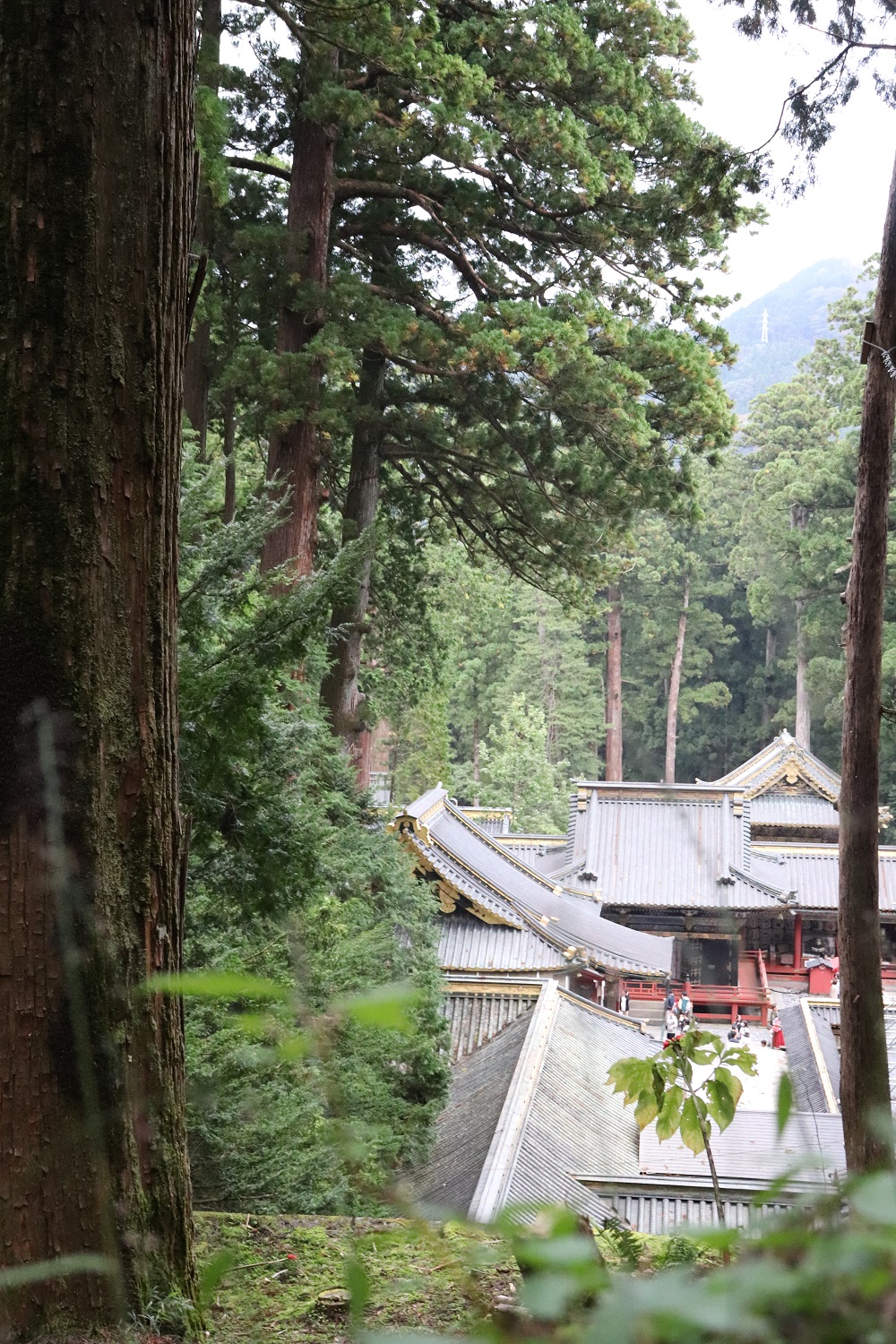 What really struck me about Nikko was that it's in such a natural environment. Japan is so filled with telephone lines, power lines, other types of lines, roads, and all kinds of modern man-made things, but the mountains around Nikko were absolutely gorgeous and seemingly untouched. Going into the woods where the shrines were was absolutely amazing! It was a much-needed break from the huge city of Tokyo.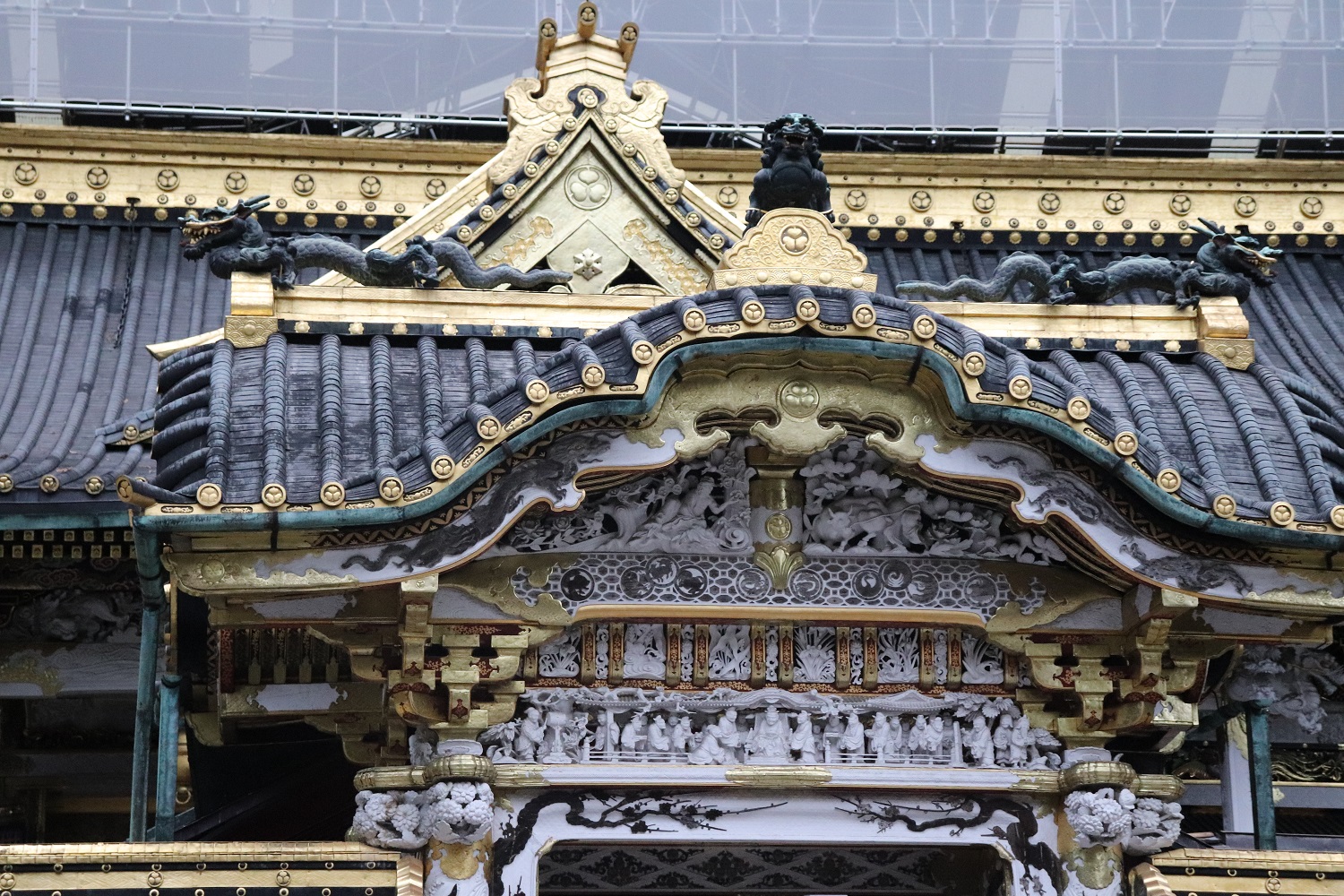 Even though it looks like everything is really close in Nikko, the differences in elevation make it more spread out than anticipated (yes, there will be a lot of walking). We got a few hours in but spent most of it exploring the Toshogu Shrine and missed out on some other things we wanted to see. It definitely deserves a whole day to see everything without rushing. Also plan ahead since several attractions do cost money and seeing them all can end up being pricey.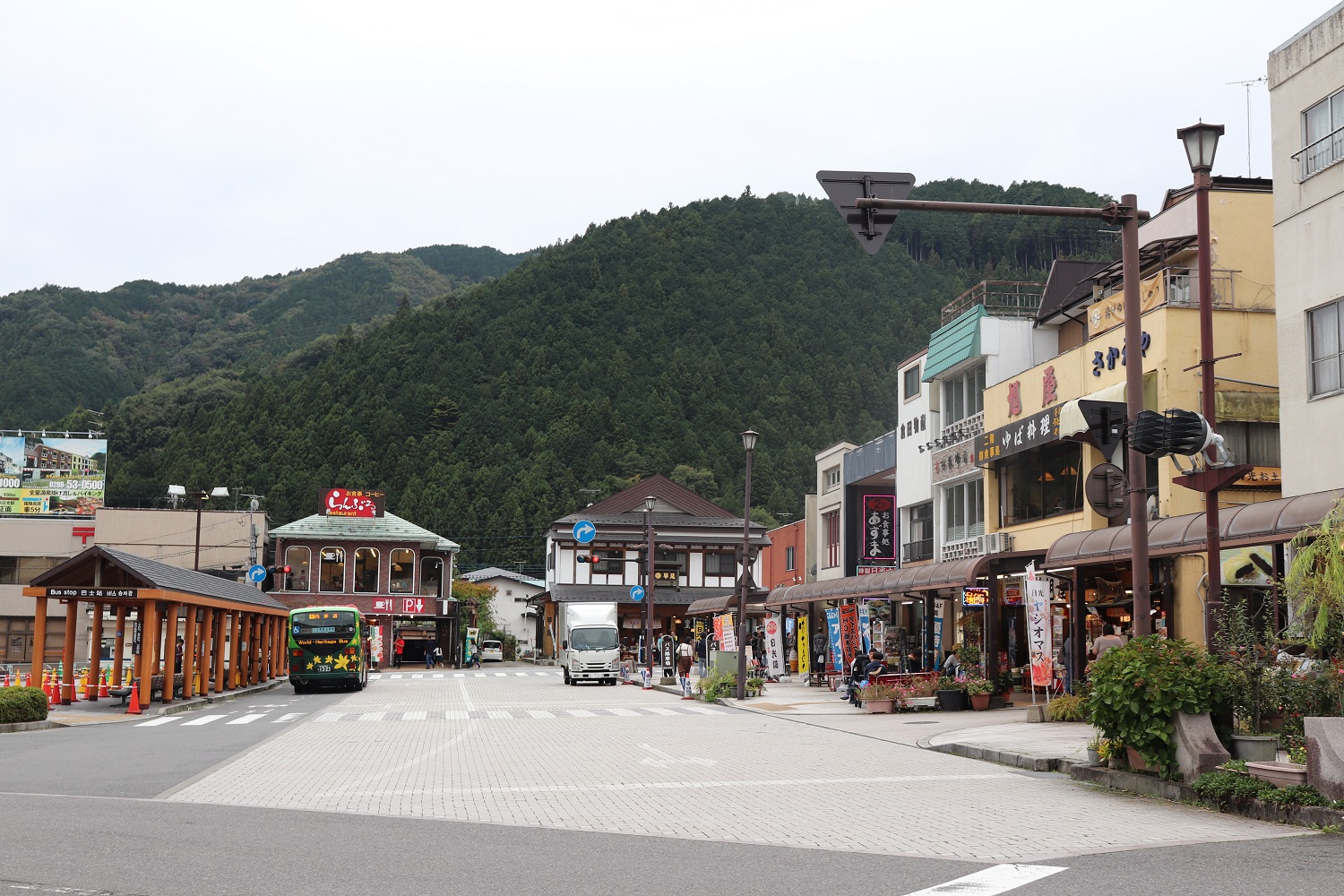 There's also a nice selection of restaurants, cafes and stores to stop in. Tochigi prefecture is known for their strawberries, so be sure to eat some of those before you head back to Tokyo.
Tip: Everything closes with the temples and shrines at around 4:00pm, so make sure you get your lunch or a snack and don't plan on staying too long afterwards.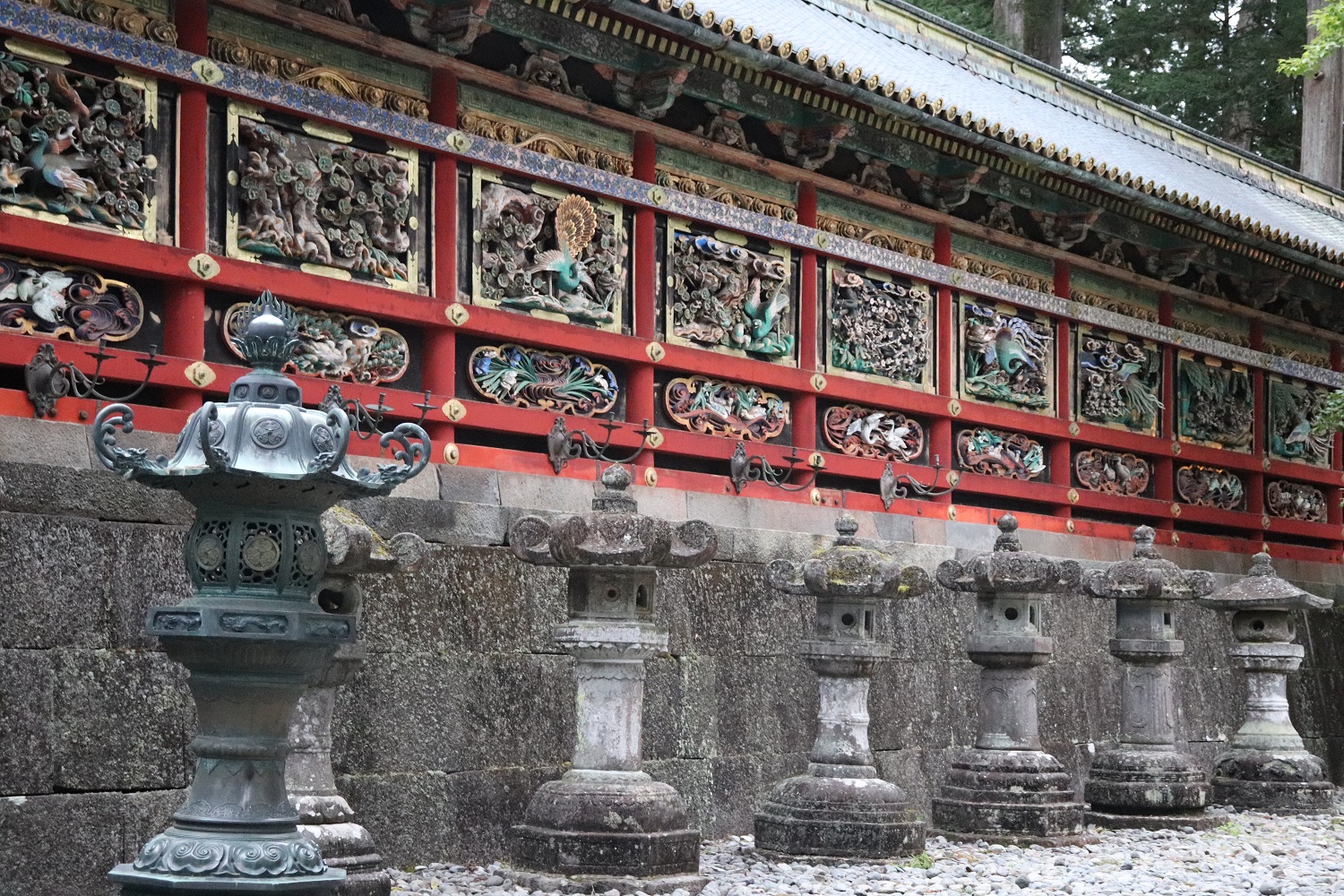 Getting there: From Tokyo, you can go to Utsunomiya and then transfer to Nikko (the signs at Utsunomiya are super clear about where to go). If you take JR services, it is included in your JR Pass.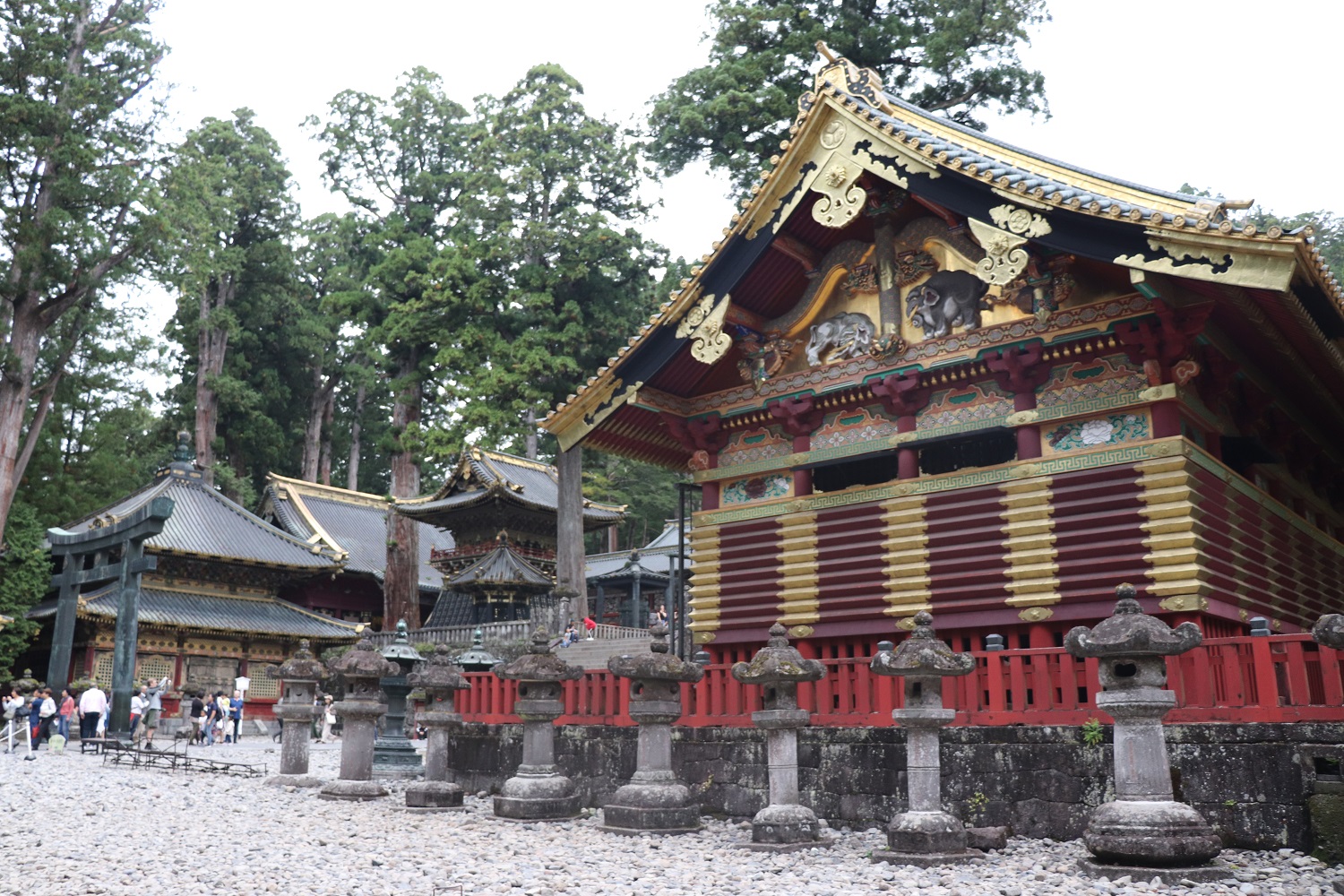 Have you ever been to Nikko? What did you think?
Posted on Wednesday, December 5, 2018 in Destinations
Tags: asia, japan, nikko, tochigi
2 Comments ★ Permalink