Highlight: Dresden
When people think of Germany, they think of Berlin, Frankfurt, and Munich. But in my case, Dresden was on the top of my German bucket list because it's a baroque masterpiece in its own right. It's the capital of Saxony and can be an easy day trip from places like Berlin, Prague and Wroclaw. It's a great city to visit and even spend a little more time in.
A little about Dresden: Dresden has been a settlement since the mid-late middle ages. Its heyday actually came under polish rule, when Polish King Augustus II created a residence there. He had several buildings built, including the Zwinger Palace and the two churches, Hofkirche and Frauenkirche. It became a centre for art with the founding of the Dresden Porcelain Collection and the "Green Vault." All of this is relevant because they're prominent parts of today's Dresden! The city was bombed in WWII but rebuilt. Serving as the capital of Saxony under German rule, Dresden has a lot more history to be learned.
Dresden is actually a very sizable city. It's divided into "Old Town" and "New Town." It looks so small on a map but a walk from Alaun Park in New Town to the Old Town is about 20 minutes of continuous walking. To get from Old Town to the train station is about 10-15 minutes walking. They have a lot of public transport you can use to get around the city more efficiently.
The Baroque part of Old Town (the area near the Zwinger) is absolutely gorgeous. It was so amazing to see the stonework that made up that part of the city. In its time, it must have been an absolute wonder to see. There's a huge gallery with different types of art located in Dresden Castle. They have several small museums within the one museum so I recommend doing your research before visiting. (Also, their ticket booth is not as clear as their website.) The most popular place to see is the Historic Green Vault, which is a porcelain and jewel collection housed in a magnificent interior. It was great to see the artwork but I didn't appreciate how they had an audioguide only; I much prefer to read things.
Nearby, you can see the "Fürstenzug" or "Procession of Princes" porcelain mural, which depicts Saxon rulers over time. It's gorgeous and the size in person makes it much more dramatic. There's also only one female on the mural, and a challenge is to find her. When you head next door to the castle, you can see the beautiful Opera House.
Then you'll see the Zwinger and honestly, it's one of my favourite pieces of architecture! It's so elegant yet simple. If you go to the top, you can get great views of Dresden. Inside, there are two museums: Dresden's famous porcelain museum and the Old Master's Picture Gallery. The porcelain museum was very informative and of course you get to see some beautiful and unique pieces of art; in Dresden, I would consider it a must-see. You can also see the Japanese Palace where the collection was originally housed but today it's the Senckenberg Natural History Collections and the Museum of Ethnology.
Another popular building to see is the Frauenkirche, Dresden's famous church. It's absolutely beautiful inside, although photos are not allowed – unless you can catch some while climbing up the tower. I don't think Dresden is the best city to see in an aerial view but if you want to, you can climb the church tower to see for yourself. The market square is a bit plain but cute, however it is very tourist-y. I recommend escaping to find a place to eat and drink.
New Town is a great place for that. It's across the river, and you'll want to stop at the Golden Rider statue because it's the symbol of Dresden. You can also stop in Kunsthofpassage, which is essentially a few courtyards that are decorated in different ways. New Town looks a lot more plain than I was expecting but they have a fantastic selection of vegan and vegetarian foods. I didn't know before visiting that Dresden has the highest concentration of bars in Germany, so it's a great place to hang out. I found the locals to be very friendly, so don't be shy to go out and meet someone new. I also recommend stopping in Pfunds Dairy, which is considered the most beautiful dairy in the world. It's definitely one of the most beautiful places I've ever been in. It's not beautiful at all but there's also a cafe on the second floor where you can grab a bite to eat.
I spent two days in Dresden and I could've put in more time to see more museums. I definitely could've stayed longer to try more food and maybe meet a few more people. However, with good planning, two days can be enough to get a taste of this fantastic city.
Dresden isn't one of Germany's most famous cities but it's one of the most charismatic I've been to. The architecture is breathtaking and it's difficult to find such a large amount of Baroque exteriors that have such a prominent place. However the great atmosphere also made my visit one to remember. I definitely think Dresden is very overlooked and recommend it as part of your trip to Germany, or even a country nearby.
Have you ever been to Dresden? What did you think?
Posted on Saturday, July 13, 2019 in Destinations
Tags: dresden, europe, germany, saxony
No Comments ★ Permalink
Highlight: Old San Juan
Old San Juan is known for its charming houses and fort, and it used to be a popular destination for vacationers. Other bloggers reported that even after Hurricane Maria, it had revived itself. Considering that they needed the tourist money and it was only a 3.5-hour plane ride from home, I decided to spend a long weekend there and see it for myself.
And oh my goodness – San Juan is gorgeous!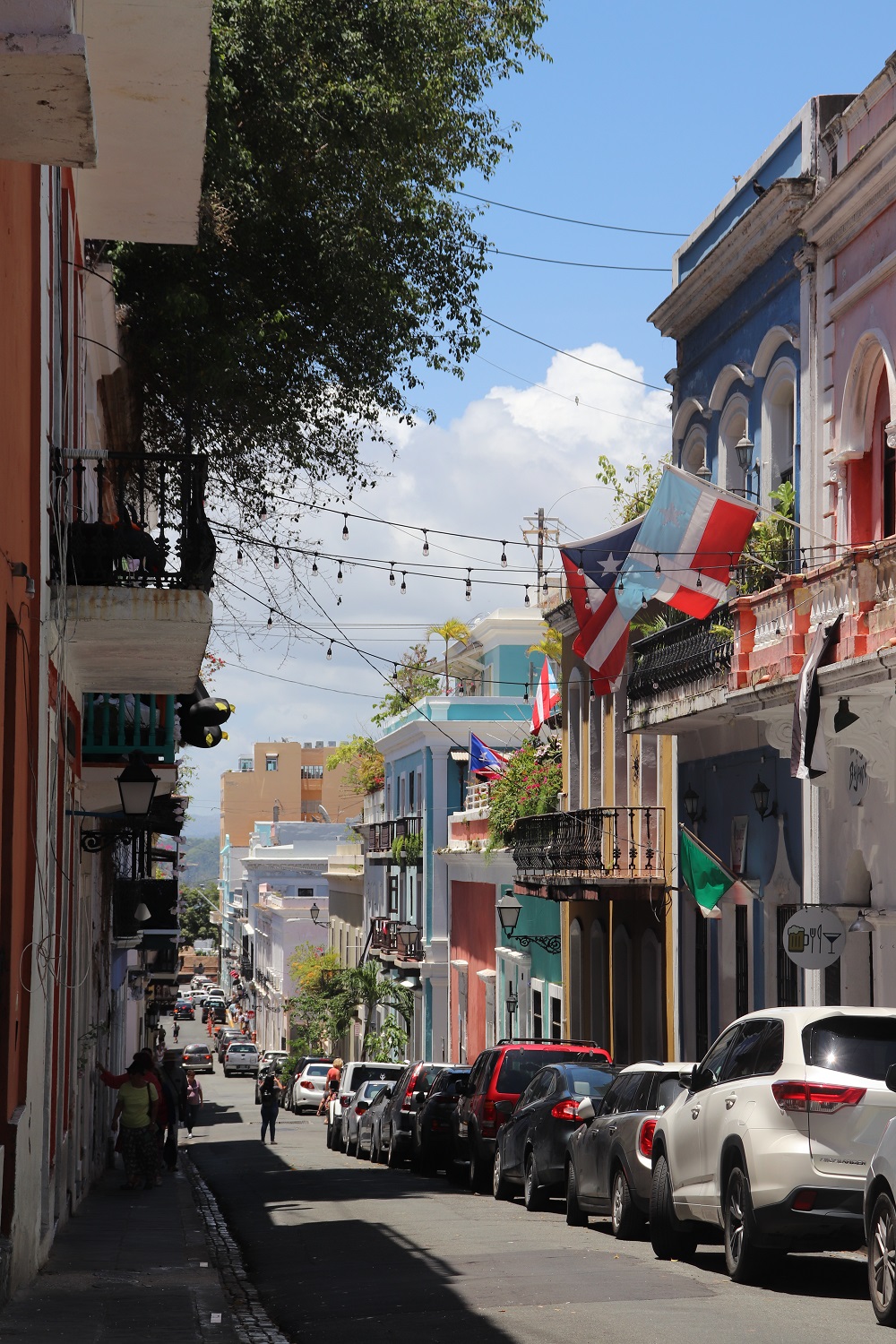 A little bit about San Juan: Before colonisation, San Juan was inhabited by the Taino people. It was colonised by the Spanish in the late 15th century and early 16th century. The winds from Europe and Africa lead to Puerto Rico, so it became an "entrance" to the new world – thus the name that translates to "Rich Port." The Spaniards held onto the island ferociously. A few centuries later in 1898, Puerto Rico became an independent part of Spain. It was seized by the U.S. shortly after and in 1901, they came an "unincorporated territory" in the U.S. The U.S.'s history with Puerto Rico gets pretty racist from then til today, which I talk a little bit about below. However the culture in P.R. today is proudly a mix of indigenous, European, and African.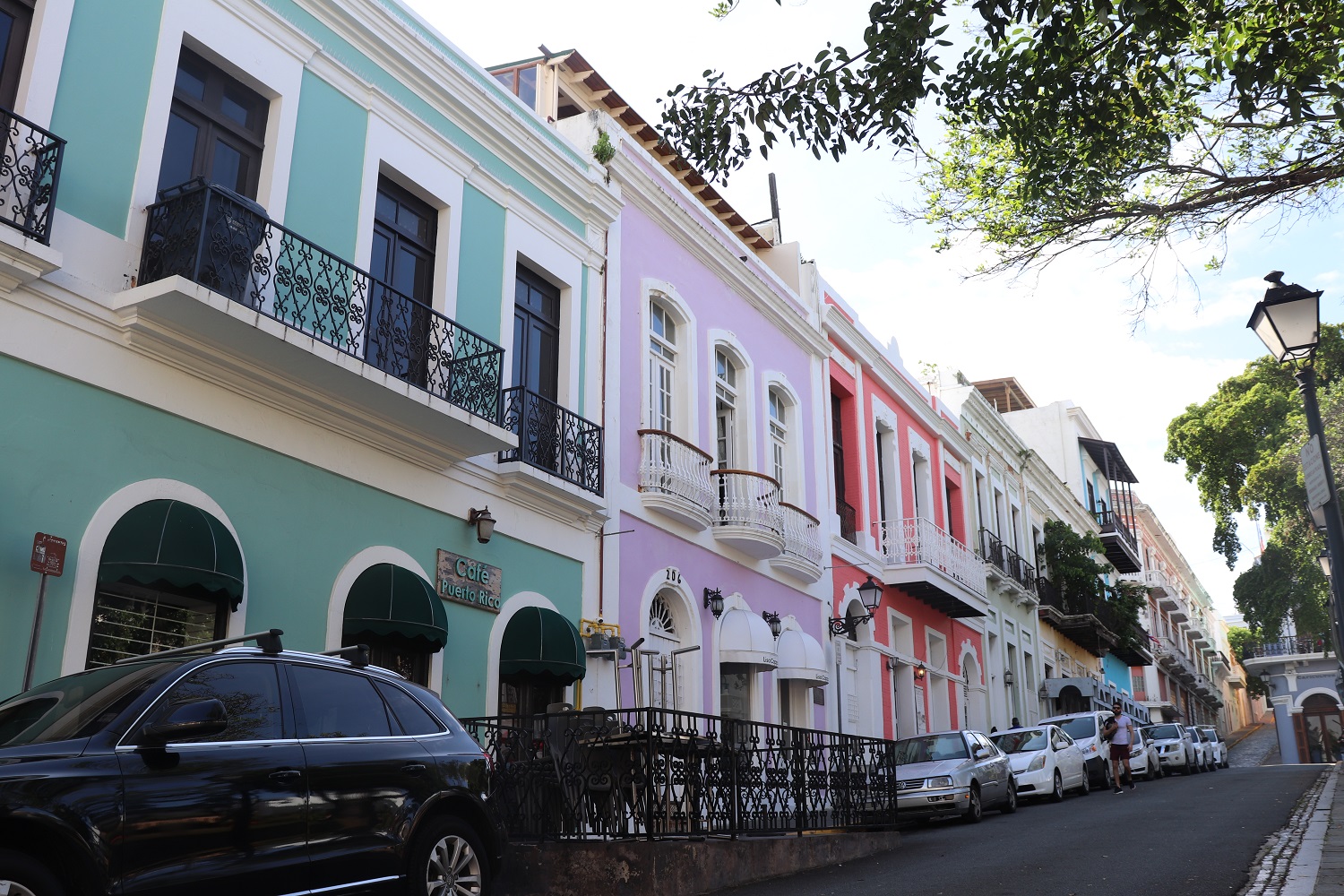 It's very convenient that Old San Juan is packed into a small geographic area. It's very walkable and due to its grid-like structure, you can easily be sure to see all the gorgeous streets. The most notable site you'll probably visit is Castillo San Felipe del Morro San Juan, which is the city's main fort (not a castle). It's so huge in person and the site has a lot of information about its history as well as that of San Juan. I'd definitely recommend a visit. With the same ticket on the same day, you can head over to Castillo de San Cristóbal, another fort that was built in the 18th century. It's still very large but not as great or informative as the Castillo San Felipe. The walls from the forts continue to many other parts of the city. Another site many people visit is the Puerta de San Juan, or the city's main "door." It's not very impressive but go ahead and walk in that area because it's very beautiful.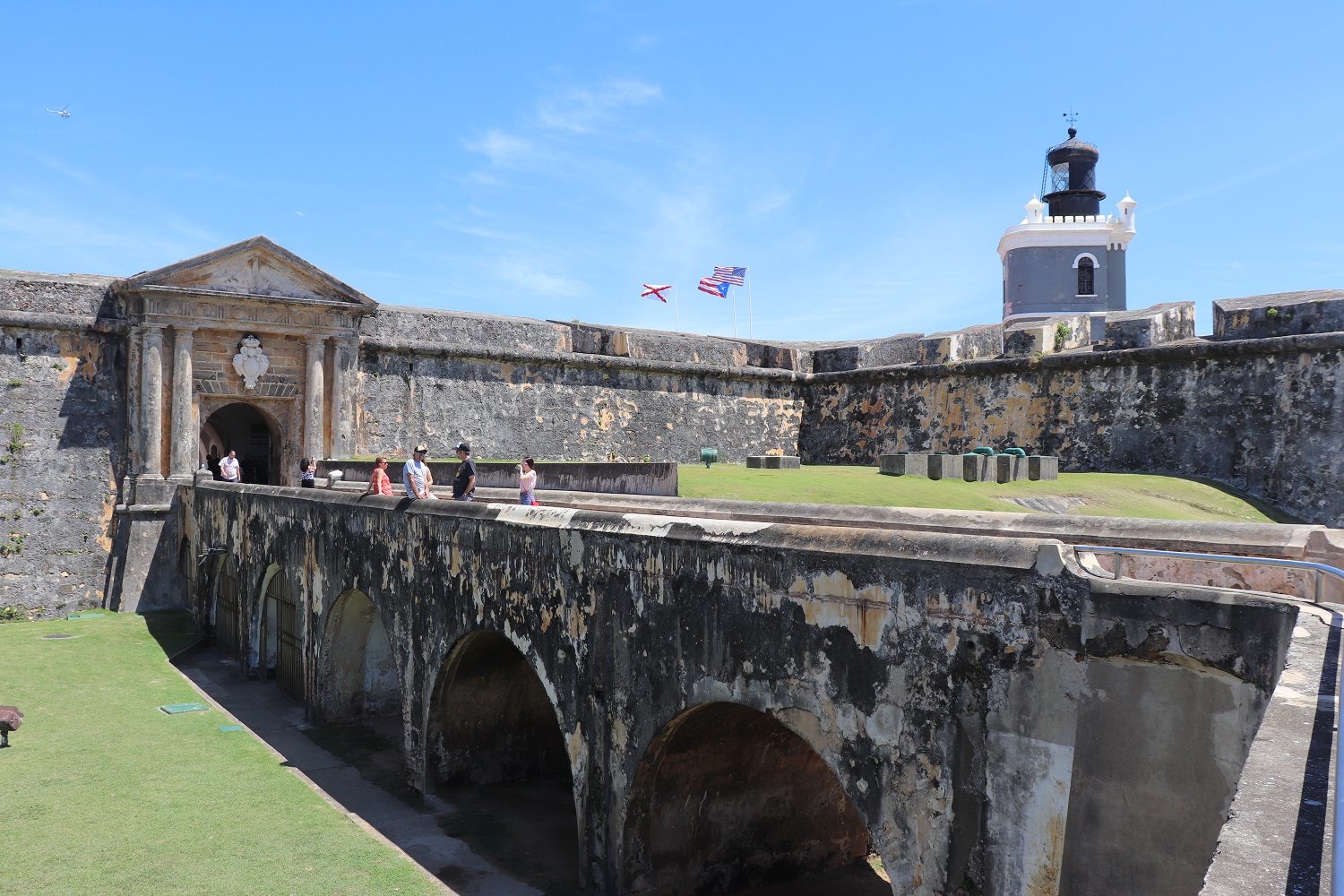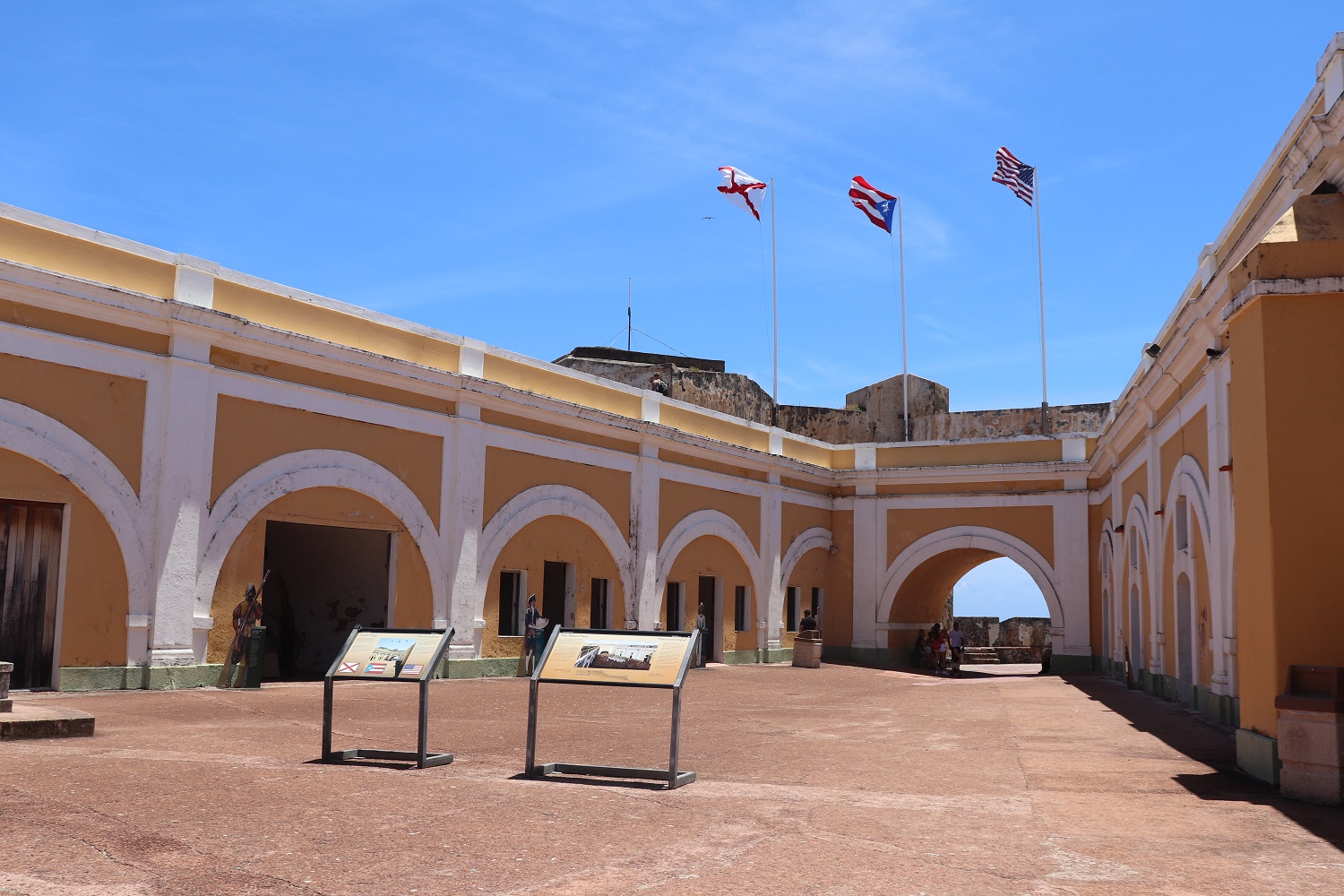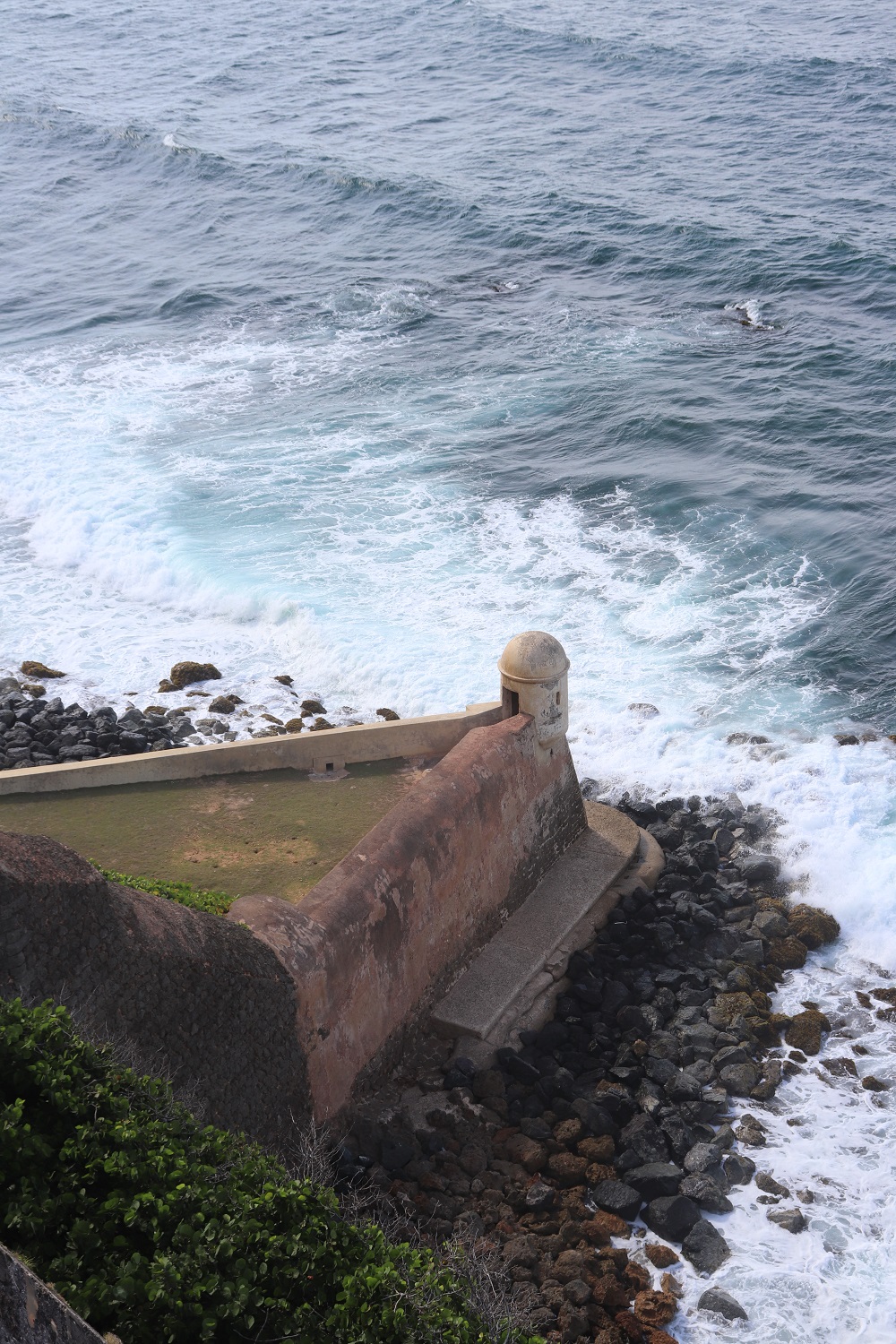 The city also has a few museums to visit. The Museum of the Americas is dedicated to the history and modern-day culture of Latin America. I found it to be super informative. Though not everything is translated into English, I learned a lot. Casa Blanca is another museum that's popular and I didn't know what to expect before visiting. It's the 16th century home of a Spanish colonist, and even though it's a bit bare, it's a very beautiful house. You can explore the relaxing gardens for free (look out for frogs and iguanas!). I also headed to the Museum of Art and History (also called the Museum of San Juan) but it was closed on a day they were advertised as being open. Also, it's a one-room exhibition. I'd say skip it.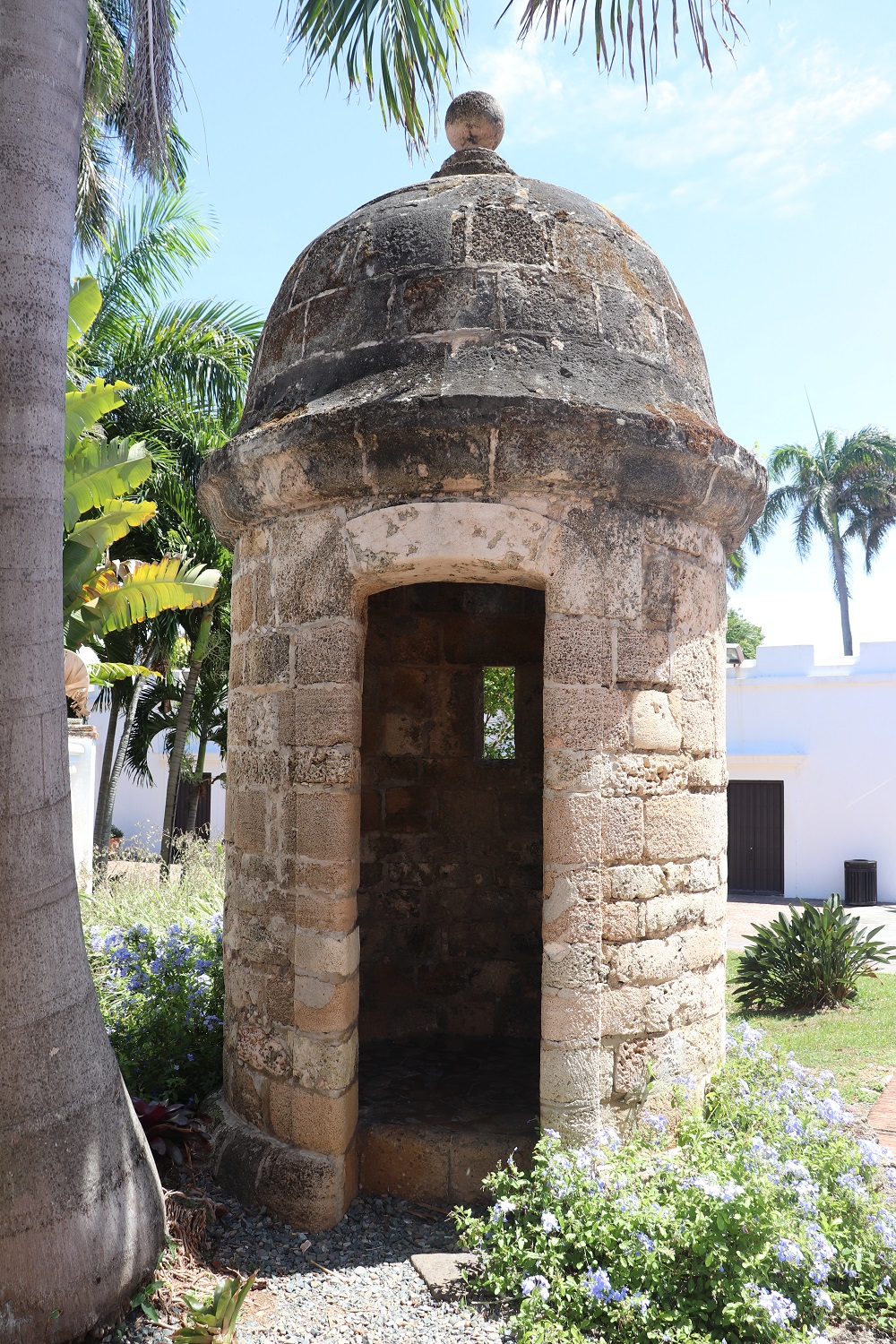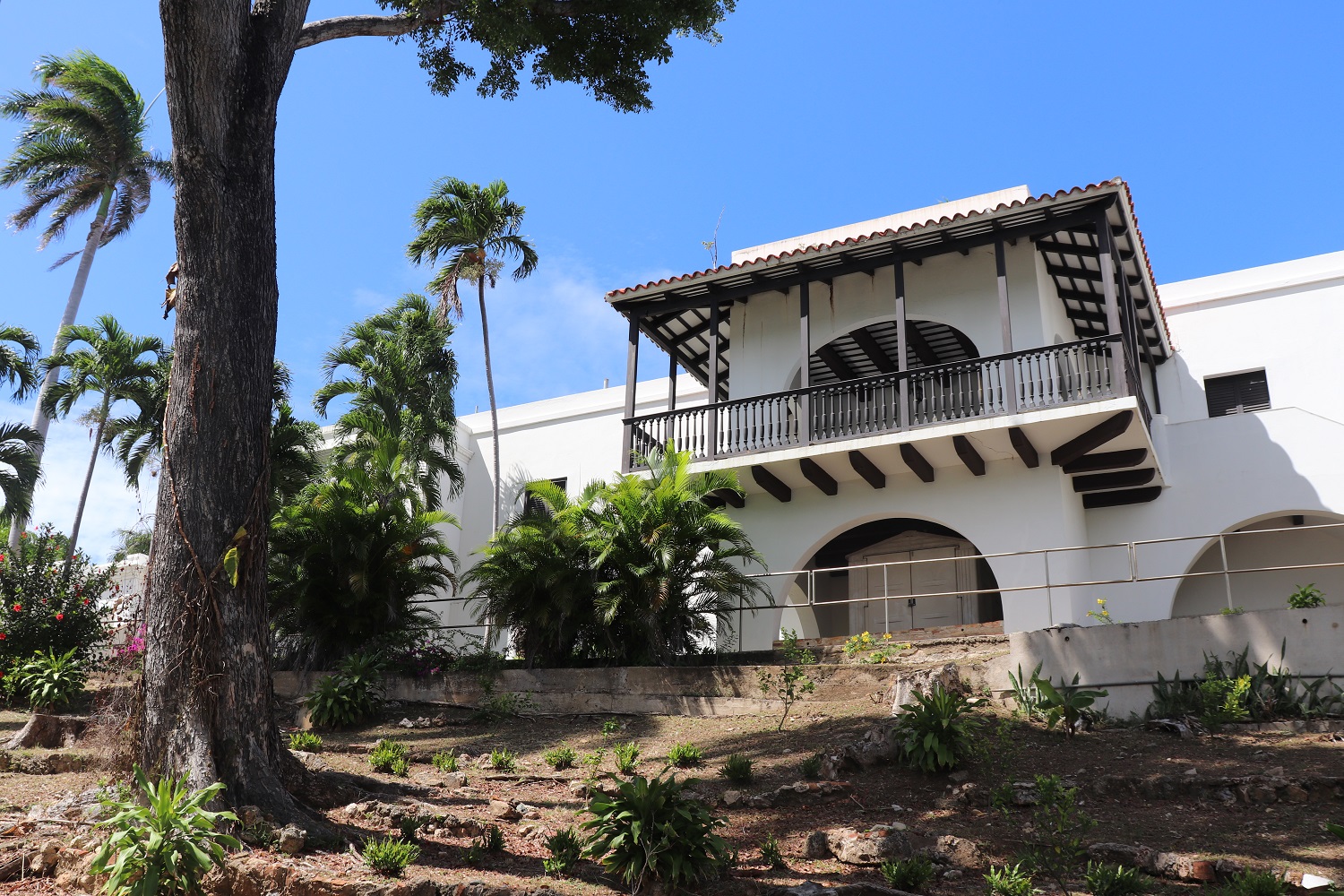 A lot of people like to stop by the "Puerta de la Bandera," or the Door of the Flag. It's a good photo spot. It used to be painted with Puerto Rico's red, white and blue colours but now it's black and white. It was painted this way on July 4, 2016 to start a discussion about the declining state of the Island under the USA.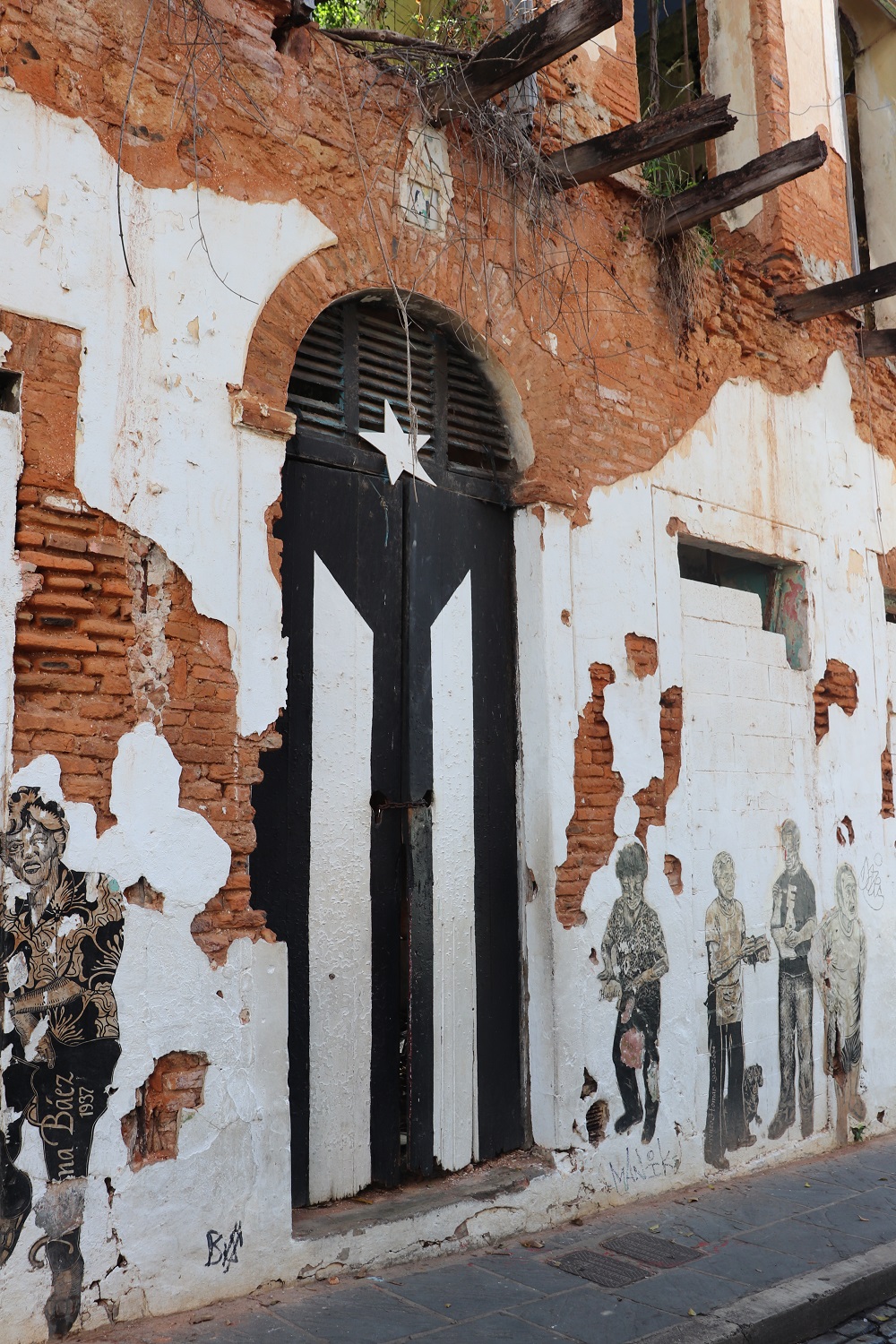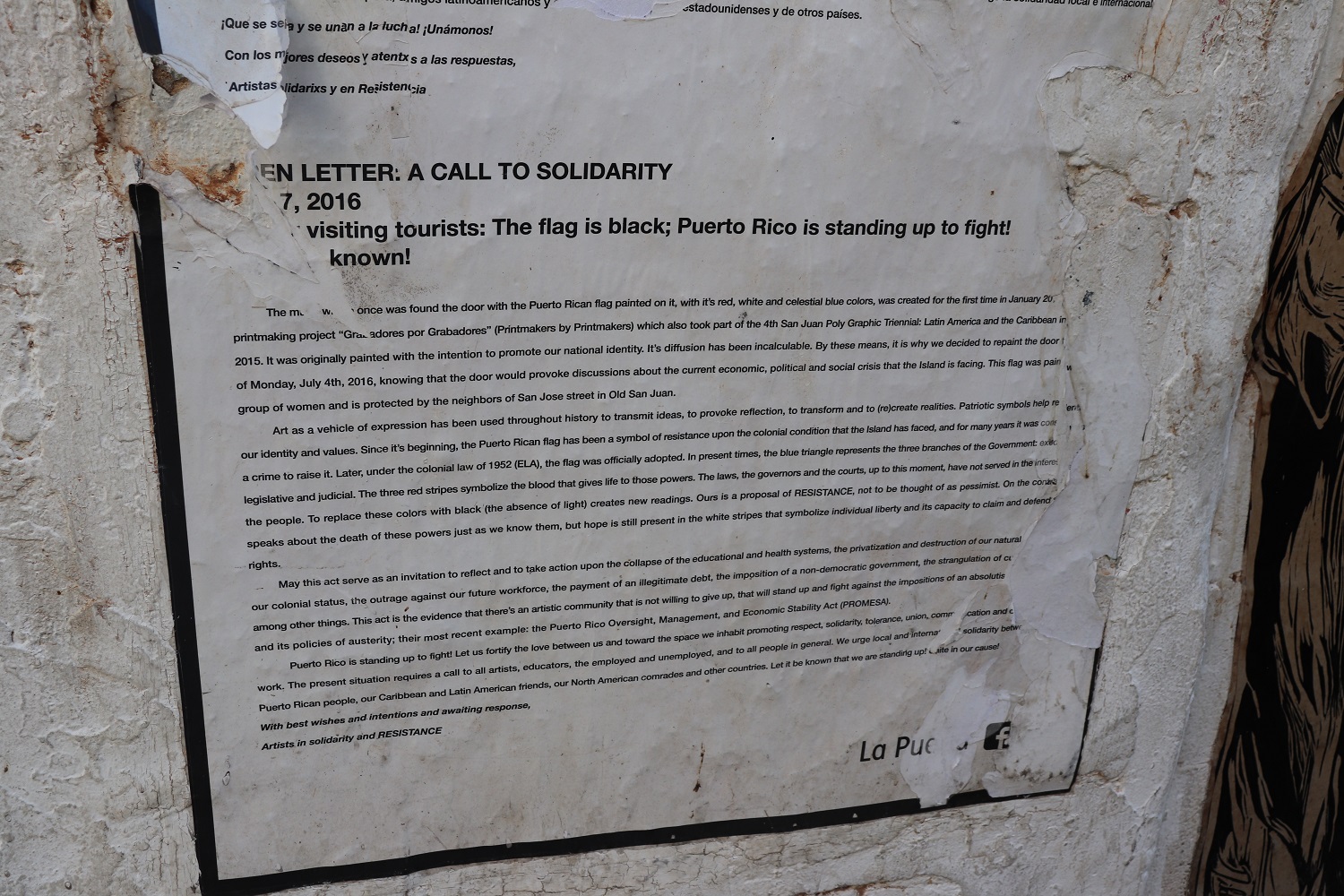 Of course another popular thing to do in San Juan is visit the beaches, a staple of the Caribbean. The closest beach to Old San Juan is Playa Peña, which is a short walk along the northern coast. Once you get to the Puerto Rico State Capital, you can go down some stairs and get to the beach. It's a bit rocky but is way less crowded than the other beaches. The most popular beach is Playa El Escambrón, which is about a half hour walk from Old San Juan. I walk fast so it's probably longer than that, typically. It's a larger beach but it's still rocky and much more crowded, which is why I recommend Playa Peña. However both are beautiful so it's hard to go wrong with either one!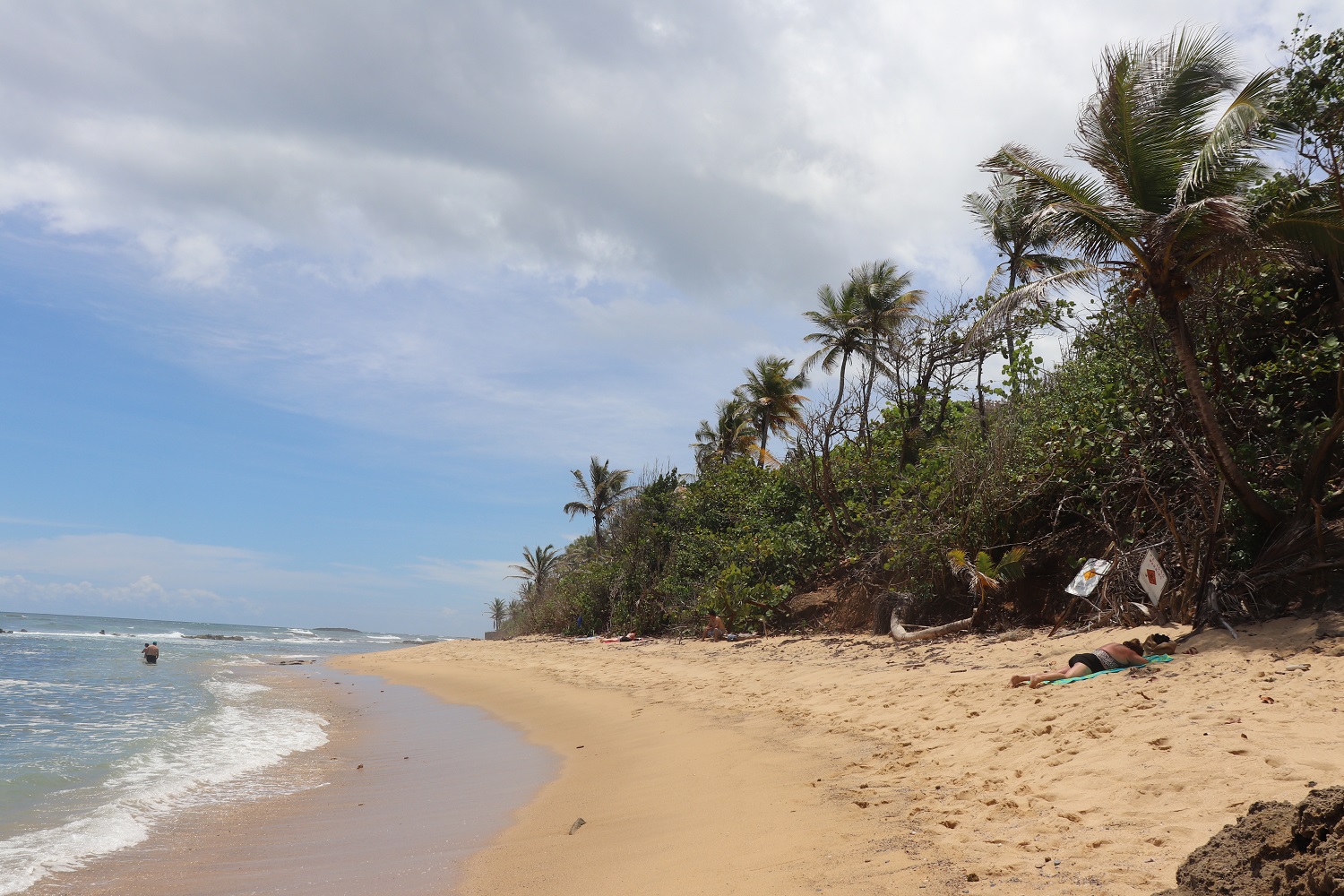 Playa Peña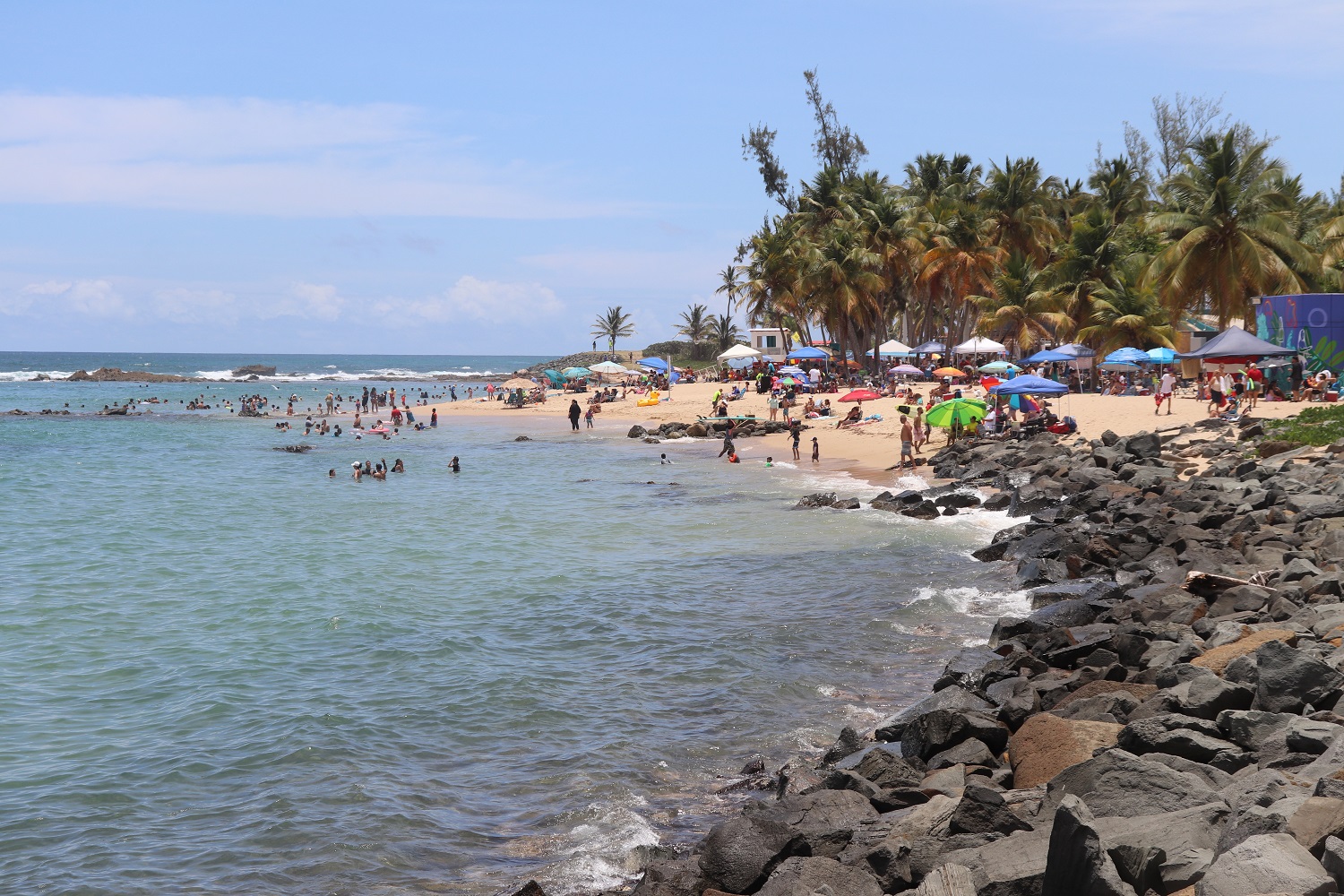 Playa El Escambrón
A lot of people also like to visit La Perla. It's a neighbourhood in old San Juan that's known for being a slum. There's nothing there but a lot of people still like to see it.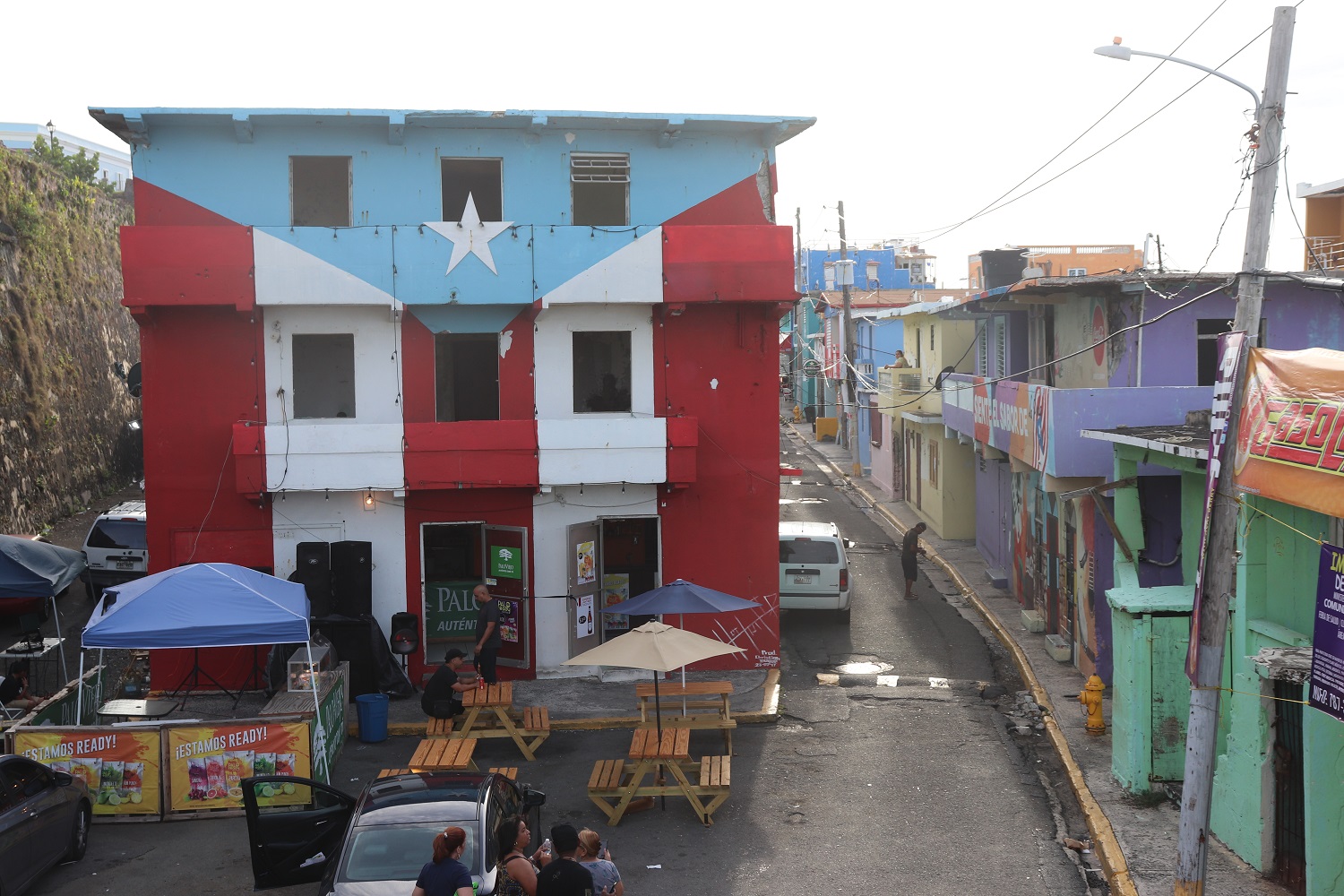 A lot of Old San Juan is houses that people live in, so considering the size, there aren't too many restaurants to choose from. There are a lot of souvenir and non-souvenir shops, and I found a few antique stores with some amazing finds. The southern part of the island, which is where the cruise ship port is, is easily more tourist-y. It gets less tourist-y when you head north. This is also where you can find the most nightlife. Though Old San Juan is beautiful and obviously more historic than the rest of San Juan, I would've ventured out to other parts of the city had my stay been longer. Two days is enough to see the Old Town.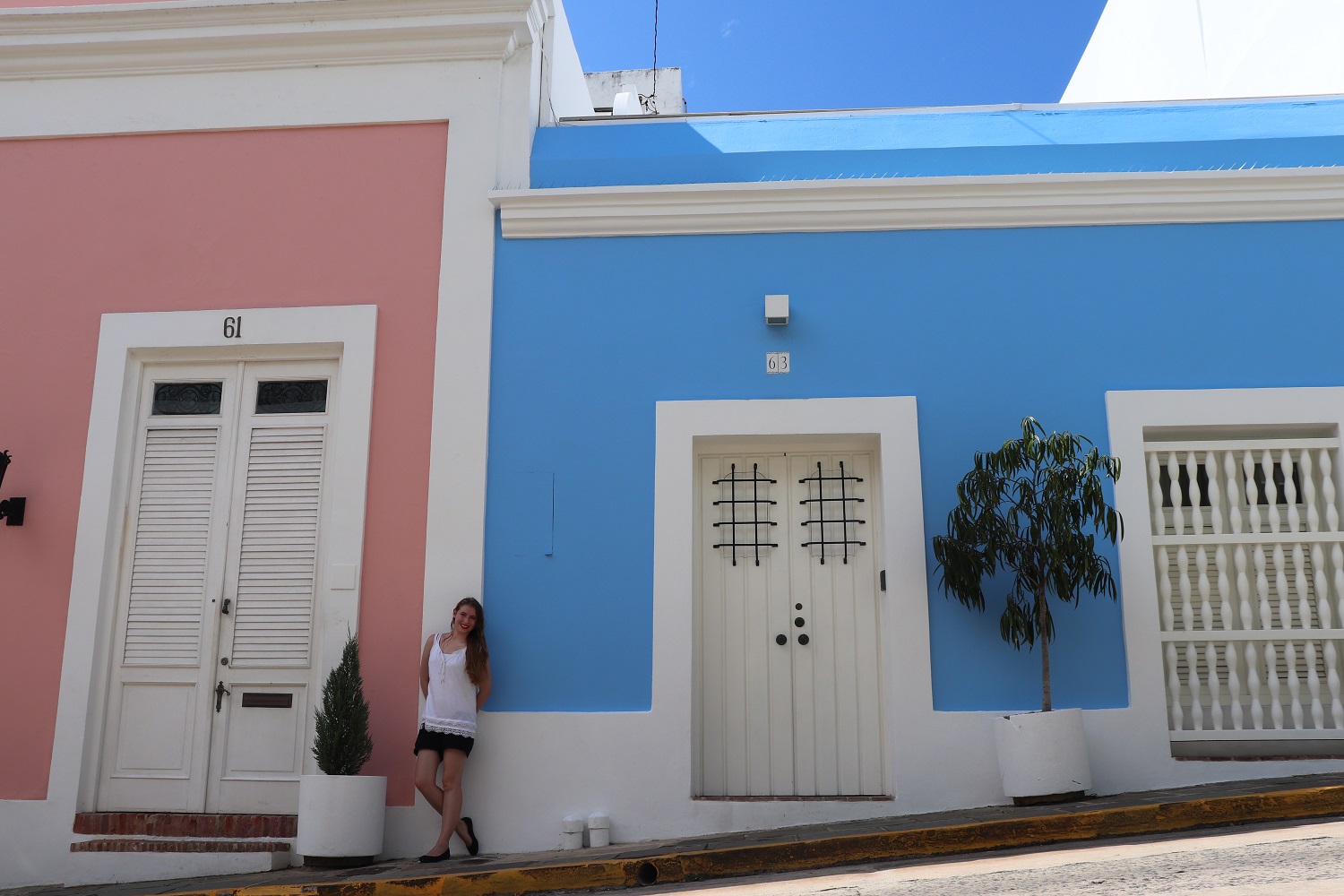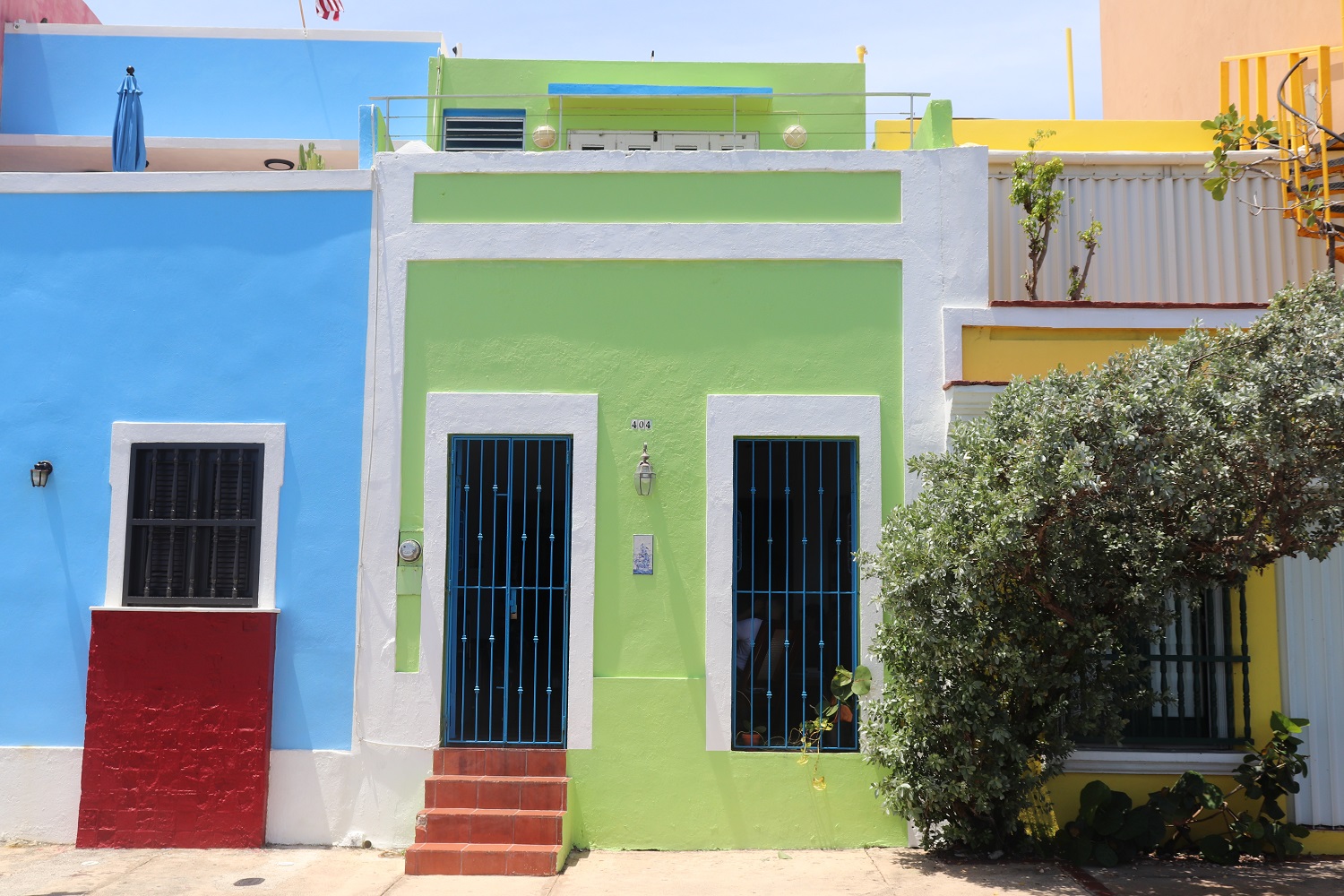 There are a few drawbacks. I kept hearing that Puerto Rico is "so cheap" after Hurricane Maria. My flight and hostel stay was pricier than I pay for in Europe, so I was skeptical – and rightfully so. It's a bit more expensive than the Washington, DC area, which is one of the priciest places in the country. So no, it's not a budget destination. Expect to pay over $10 for a meal easily, and without a drink. Lots of meals are over $20. I can't speak to how this compares to before Maria or in comparison to other Caribbean Islands.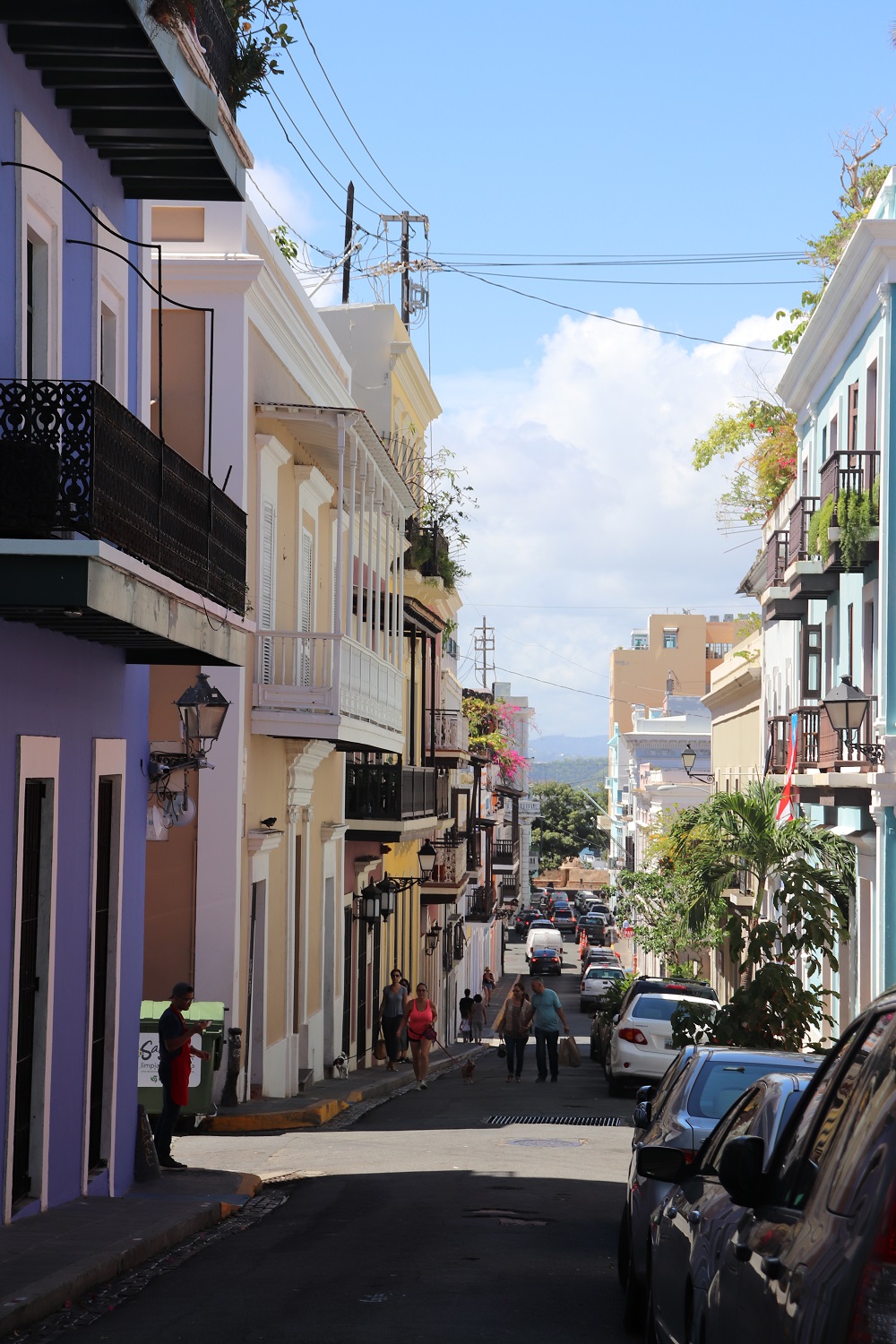 Another issue is that there is limited food options for vegetarians. I went to the Museum of Art and History building on a Saturday afternoon and they have a farmer's market. I was able to find so much delicious, local vegan food! It was a highlight of my trip. Otherwise a lot of restaurants have only meat dishes. There are some vegetarian options here and there.
(Also, there's absolutely no vegetarian options at Luis Muñoz Marín Airport. They have a Popeye's which has some sides – none of which are vegan – or you could cough up $20 for a veggie burger. Just a warning to bring your own snacks!)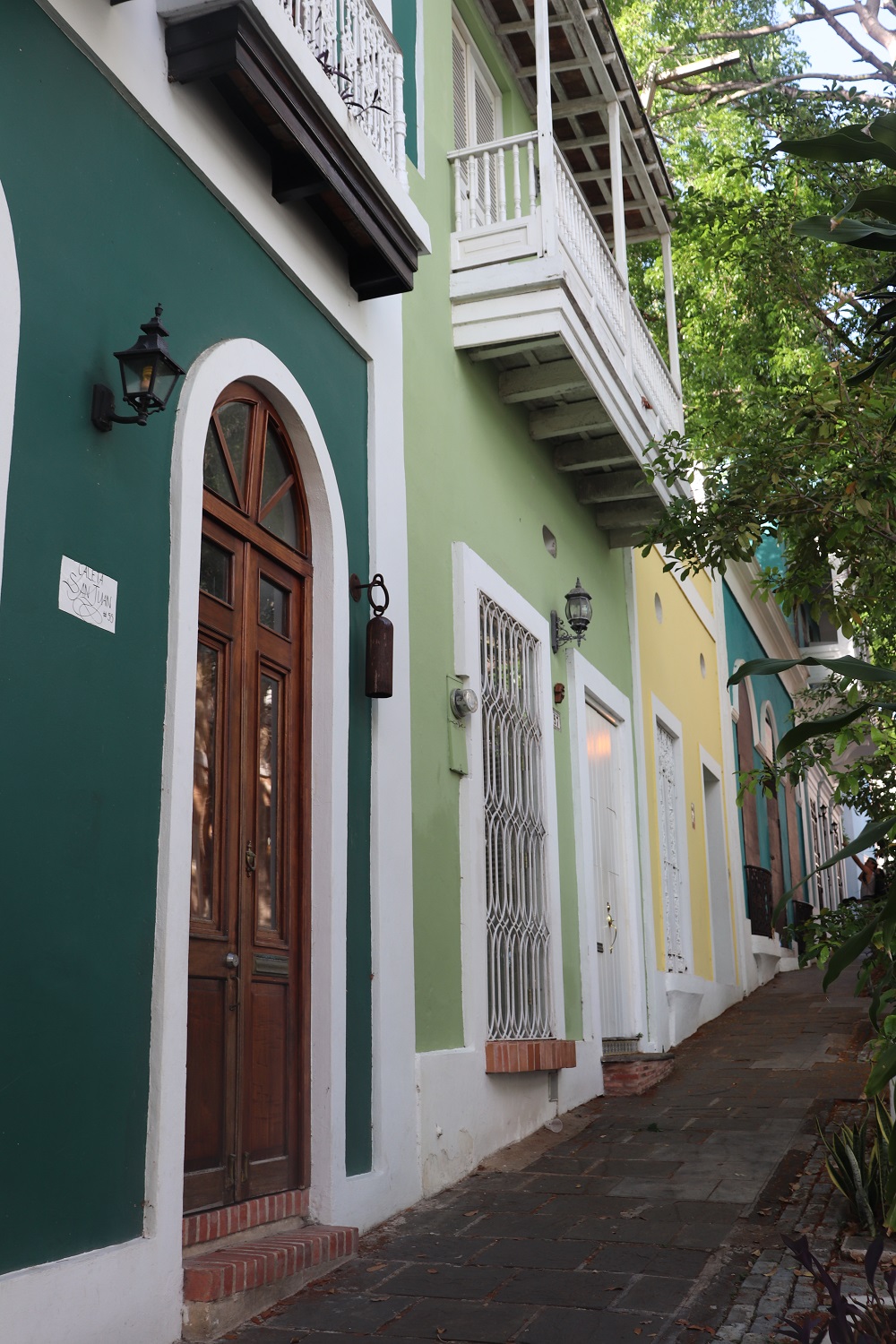 However, I would still recommend a visit to San Juan. It's an absolutely gorgeous area that makes for a great city slash beach escape. The people are so friendly and the city is humungous. It would be nice to one day go back and explore the rest of the city and the island.
If you live within a reasonable distance of San Juan, it's a great place to go on a long weekend. You won't see nearly as much as there is to see but it's a good amount of time to get away and explore. Otherwise, it's a great destination that's very overlooked.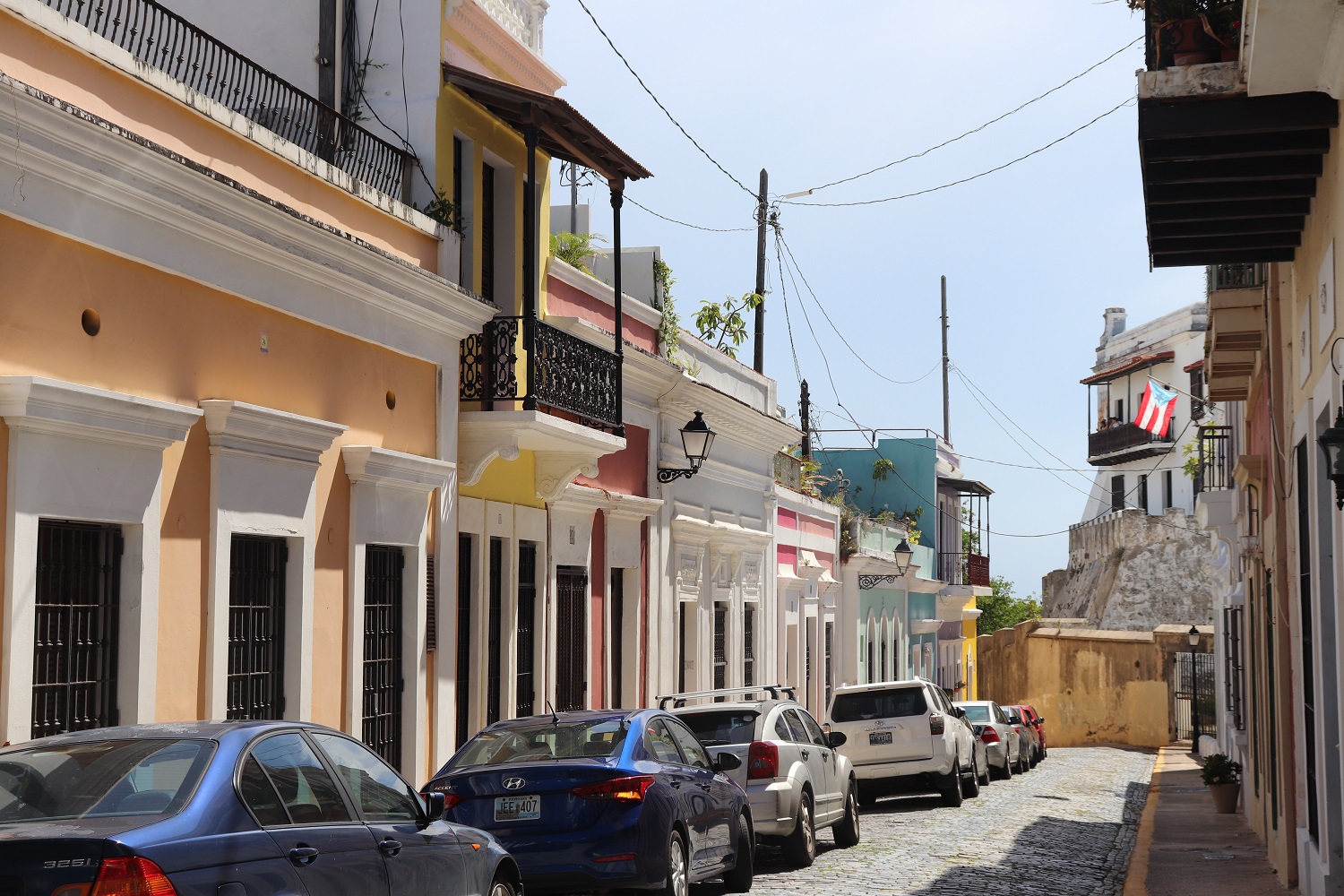 Have you ever been to San Juan? What did you think?
Posted on Friday, July 5, 2019 in Destinations
Tags: north america, puerto rico, san juan
No Comments ★ Permalink
Highlight: Krakow
Krakow is by far the most tourist-y area of Poland. Because it was minimally destroyed in the war and it's close to Auschwitz, it's a popular city for people from around the world to visit (for Poland, at least). It was the last stop on my Poland trip and I have to say that it was a fantastic place to be.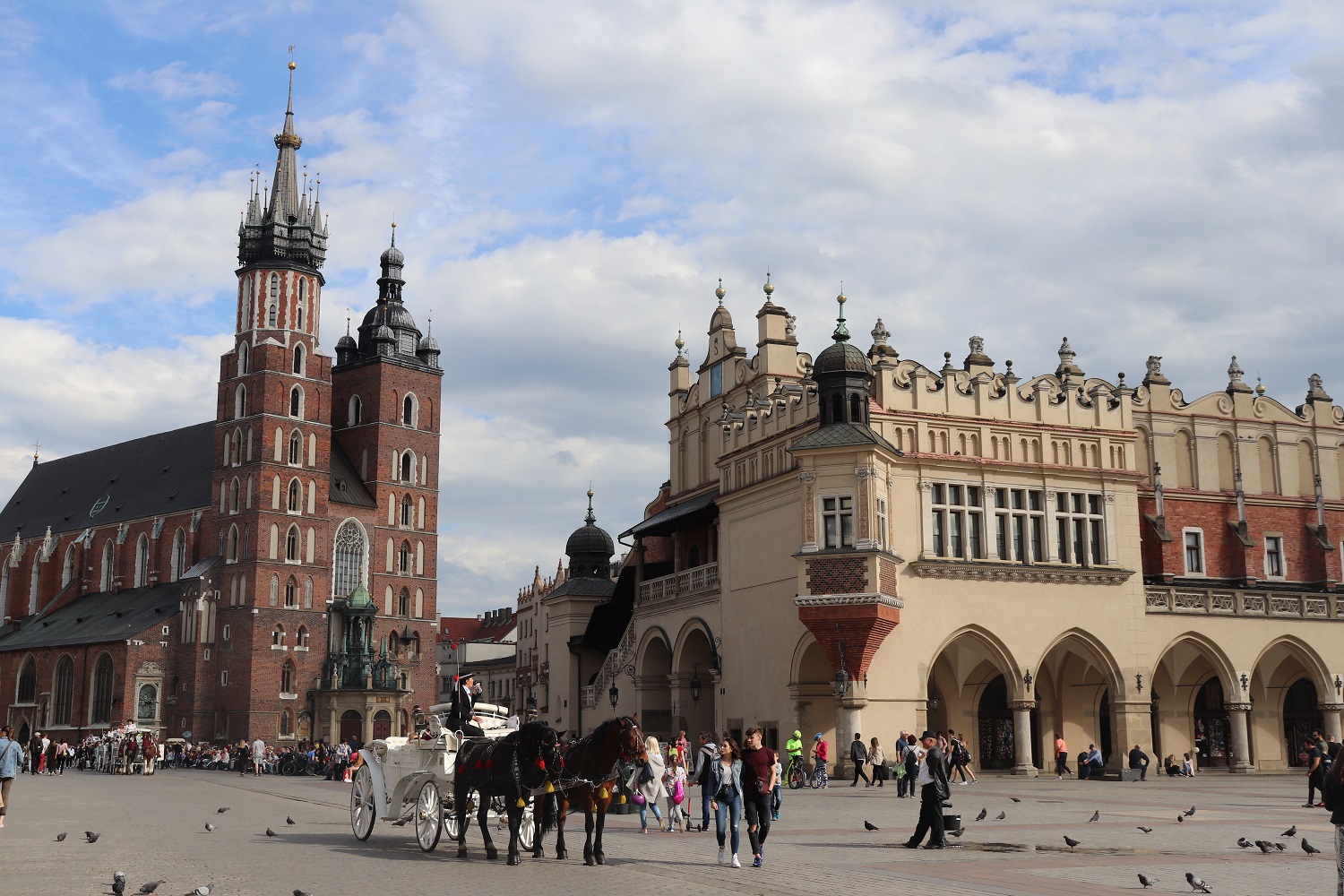 A Little Bit of History: Krakow first started over a thousand years ago on what is today Wawel Hill (which you can visit). It shortly became a centre of trade, a position it held for centuries. Its heyday was in medieval times, when certain trade routes were legally obligated to go through Krakow. At the time, it was the seat of Poland. Centuries later, like much of Europe, it was occupied by Nazi Germany. Today, it's a great destination in central Europe.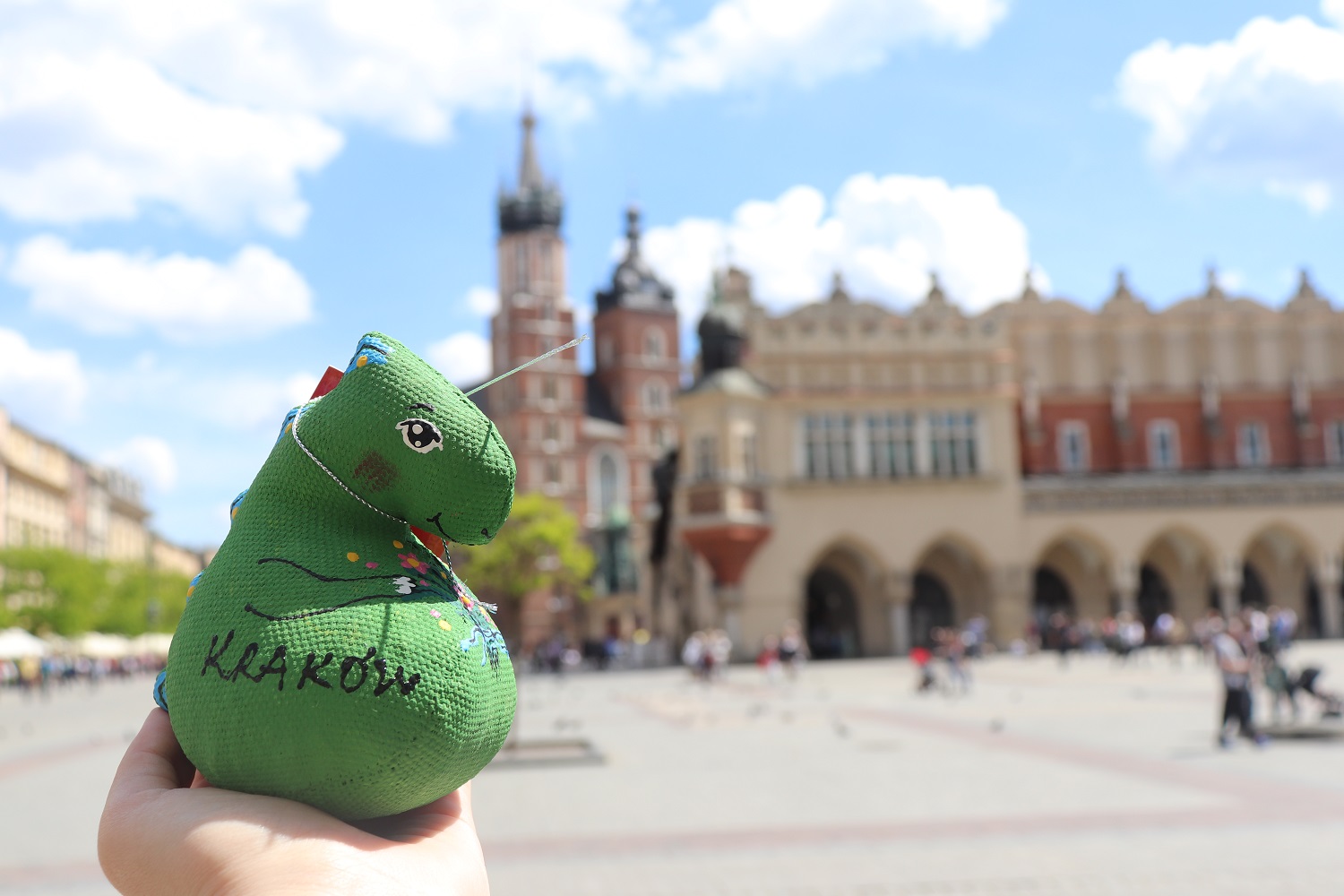 The Wawel Dragon: One thing you'll notice is several dragon souvenirs. This is because of the legend of the Wawel Dragon. Like all legends, there are variations. However, it is generally said that King Krakus who lived on Wawel Hill discovered a dragon living beneath his castle. The dragon of course was a threat to the safety of the city's people. The king then decided that whoever could kill the dragon would get the crown and his daughter, Princess Wanda. A poor man named Skuba then took on the challenge and filled a sheep with sulfur, which he fed to the dragon. The dragon ate it, died, and everyone was happy. (Except the dragon, or if we're getting all Beowulf here, the dragon's mother.) You can visit the "dragon's den" in Wawel Hill so is it really a legend? You decide.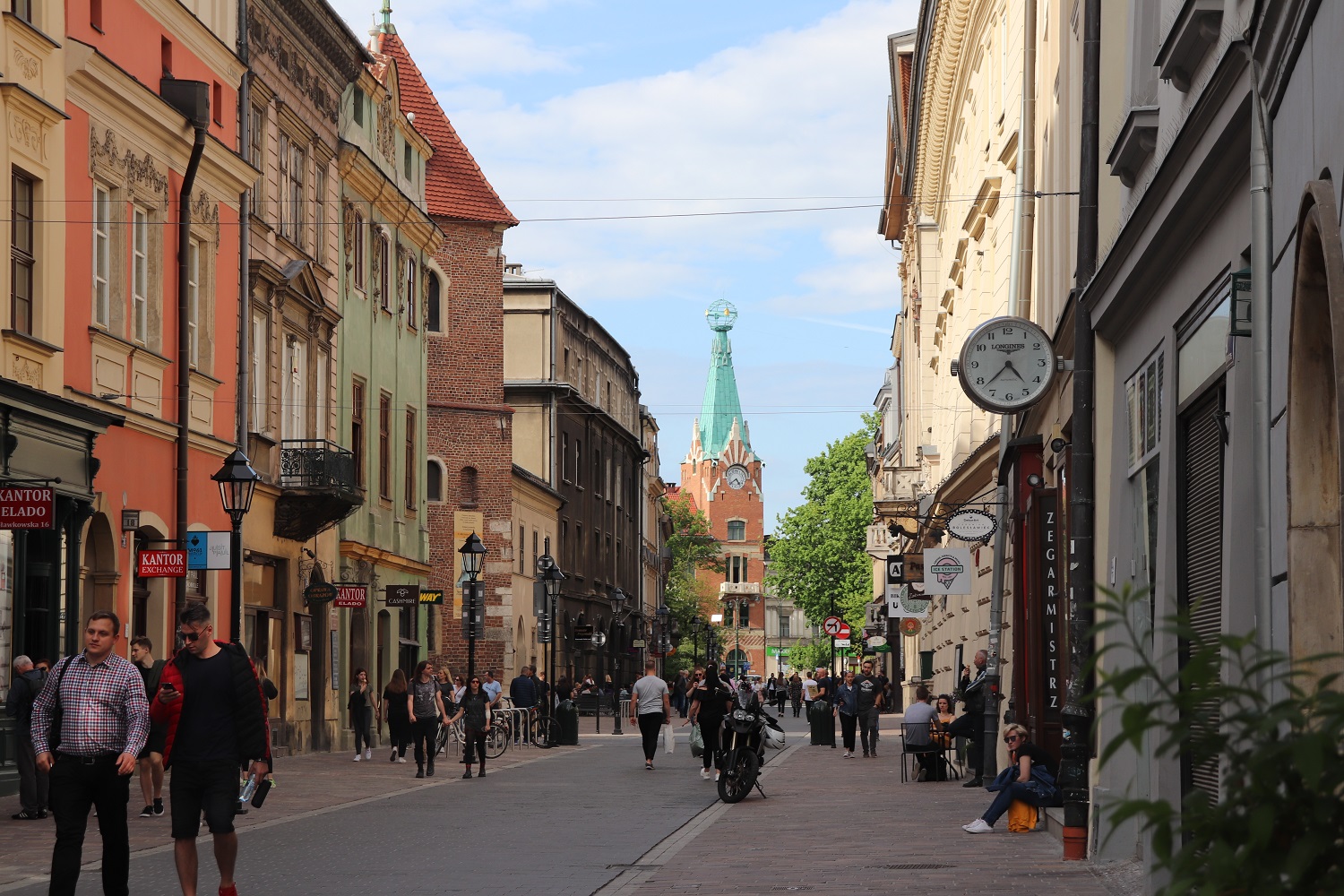 The great thing about Krakow is that it's a fantastic destination for history lovers. As I said, its heyday was in medieval times, and they still hold onto that there. To learn about medieval Krakow, you can visit the Rynek Underground, a fantastic museum. You can learn all about medieval Krakow there! Make sure to get tickets in advance – they are timed and sell out. There is also the Historical Museum of the City of Krakow, but it's super small. I highly recommend skipping that and doing the Rynek Underground instead. They also have an app called Pastguide that allows you to see what 14th century Krakow looked like using your GPS location.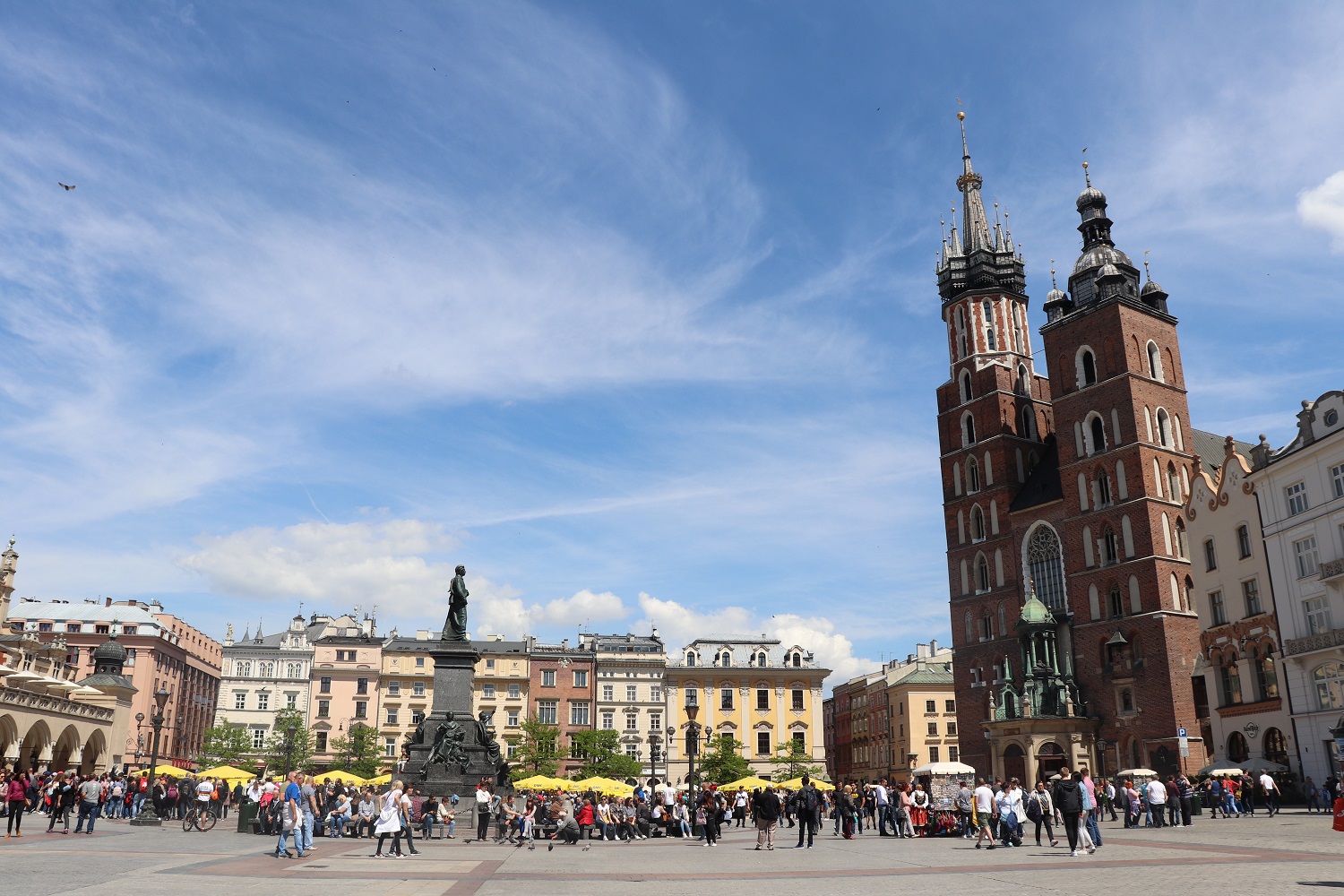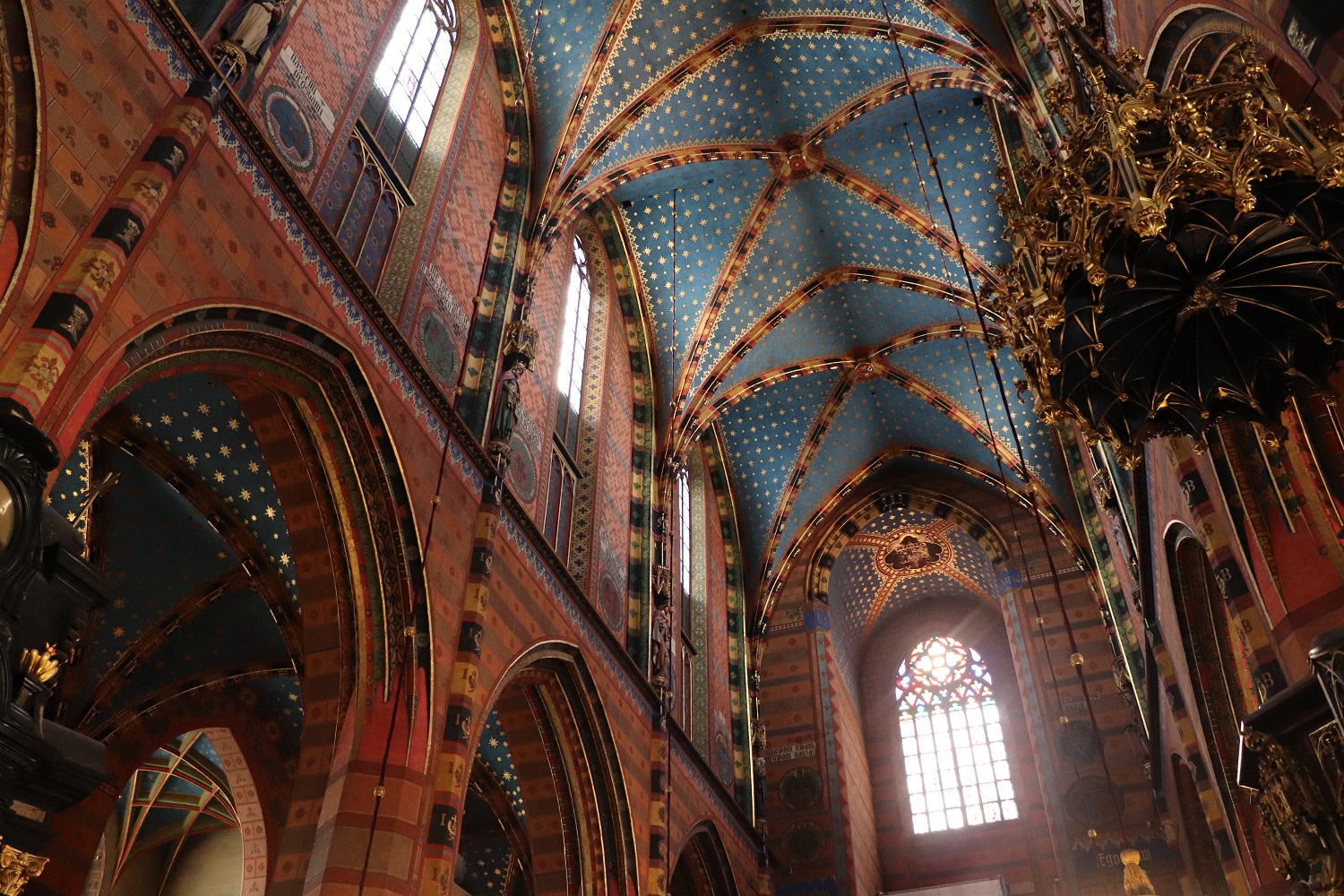 You can also see a lot of great sites just by walking around. The Cloth Hall is in the centre of the main square and it's essentially a souvenir hall. However it dates back several centuries, so it's kind of cool it's still running. Poland also has cute souvenirs like pottery, amber jewellery, etc. so it's not completely tacky. Right next door is the Town Hall Tower. You can go up to the top for a few zloty but except for some good snaps of Wawel, I don't particularly think it's a great view. You can also go up to the top of the square's church, St. Mary's Basilica. I didn't get to go up because you need to book in advance, and I didn't anticipate that. So be sure to book in advance! Also visit inside the cathedral. I'm not one for cathedrals/religious sites but it was absolutely stunning.
Fun Fact: Krakow's town square is the largest in all of Europe!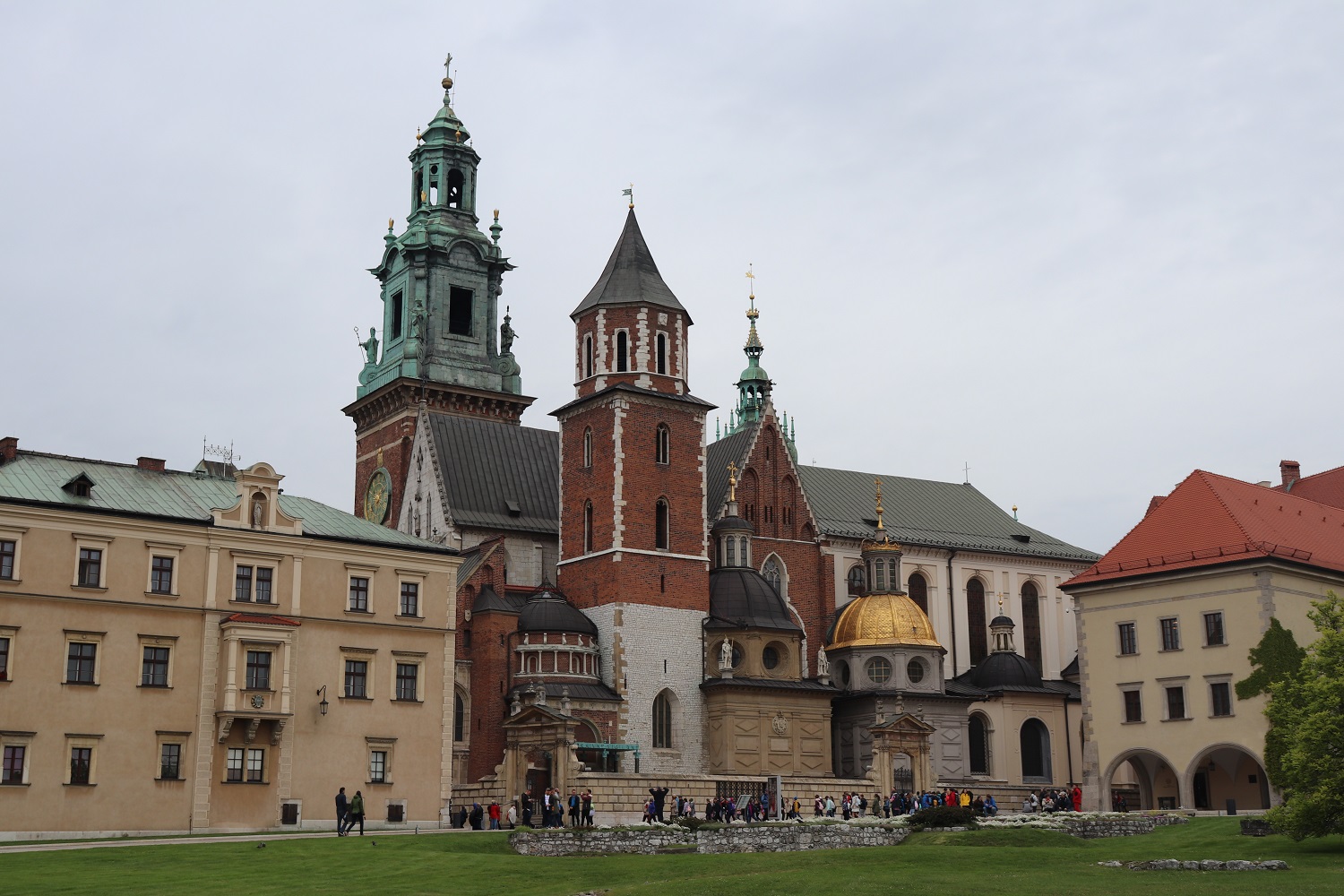 One of the essential places to visit in Krakow is Wawel Hill, which has several different exhibitions you can see. However each one costs around 20PLN and you need to pay for each one separately, so make sure you do your research beforehand. I did the tower climb, which didn't have particularly great views of old town. I also did the State Rooms visit, which had very interesting interiors. The guided tour gave a lot of additional information. However you can also see the "dragon's den," the cathedral, Royal Private Apartments, "Lost Wawel," etc. Click here for more information. The more you see, the more time you need to allow yourself. Purchasing tickets beforehand is also very helpful. I bought tickets around 1:00pm and they weren't valid until 3:00pm because of traffic control.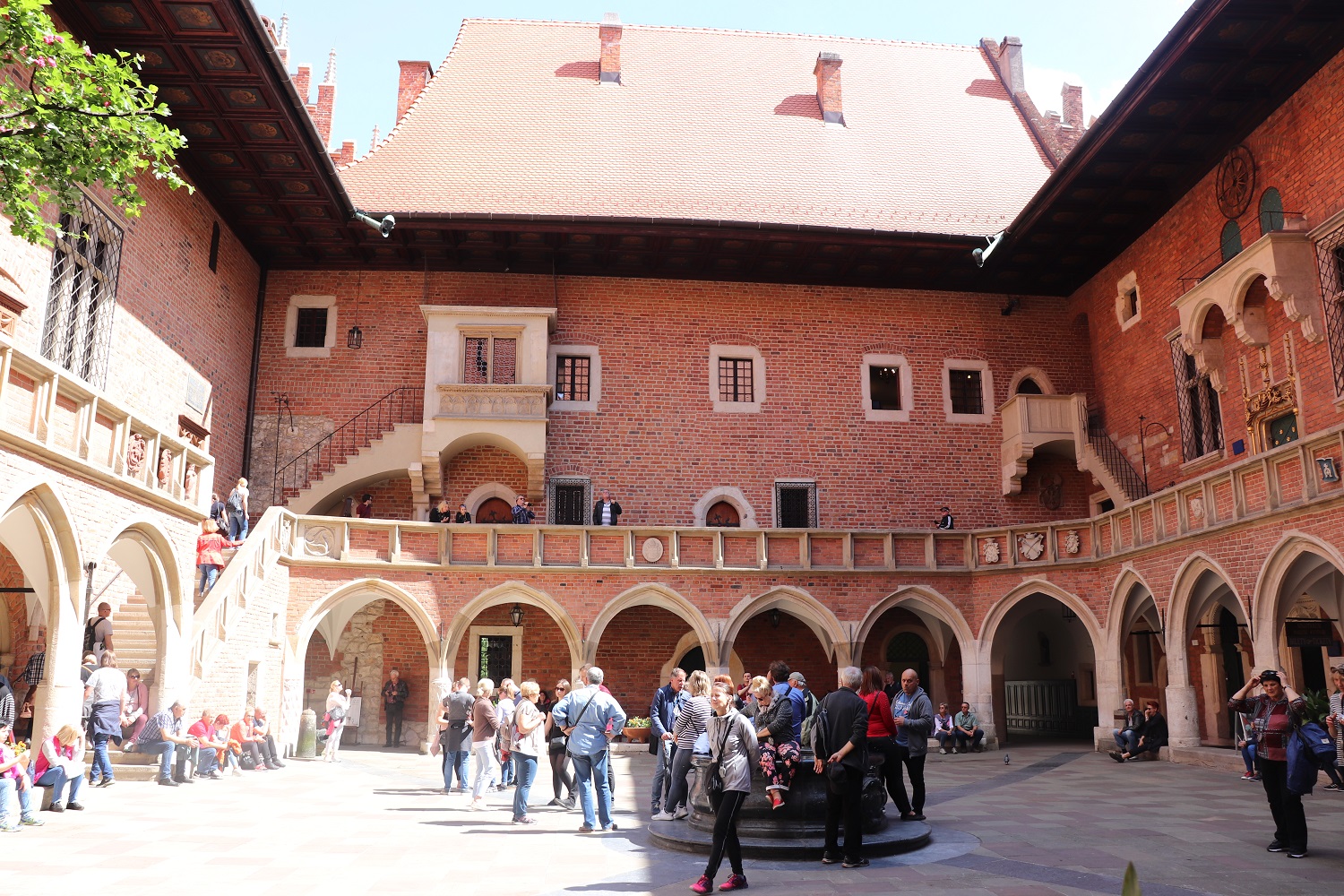 Another gem to see is Jagiellonian University, which is the oldest university in Poland and one of the oldest in Europe. They have a museum which I did not visit but the courtyard alone is worth a short stop. It is so gorgeous! You can also visit the Barbican and parts of the old city walls.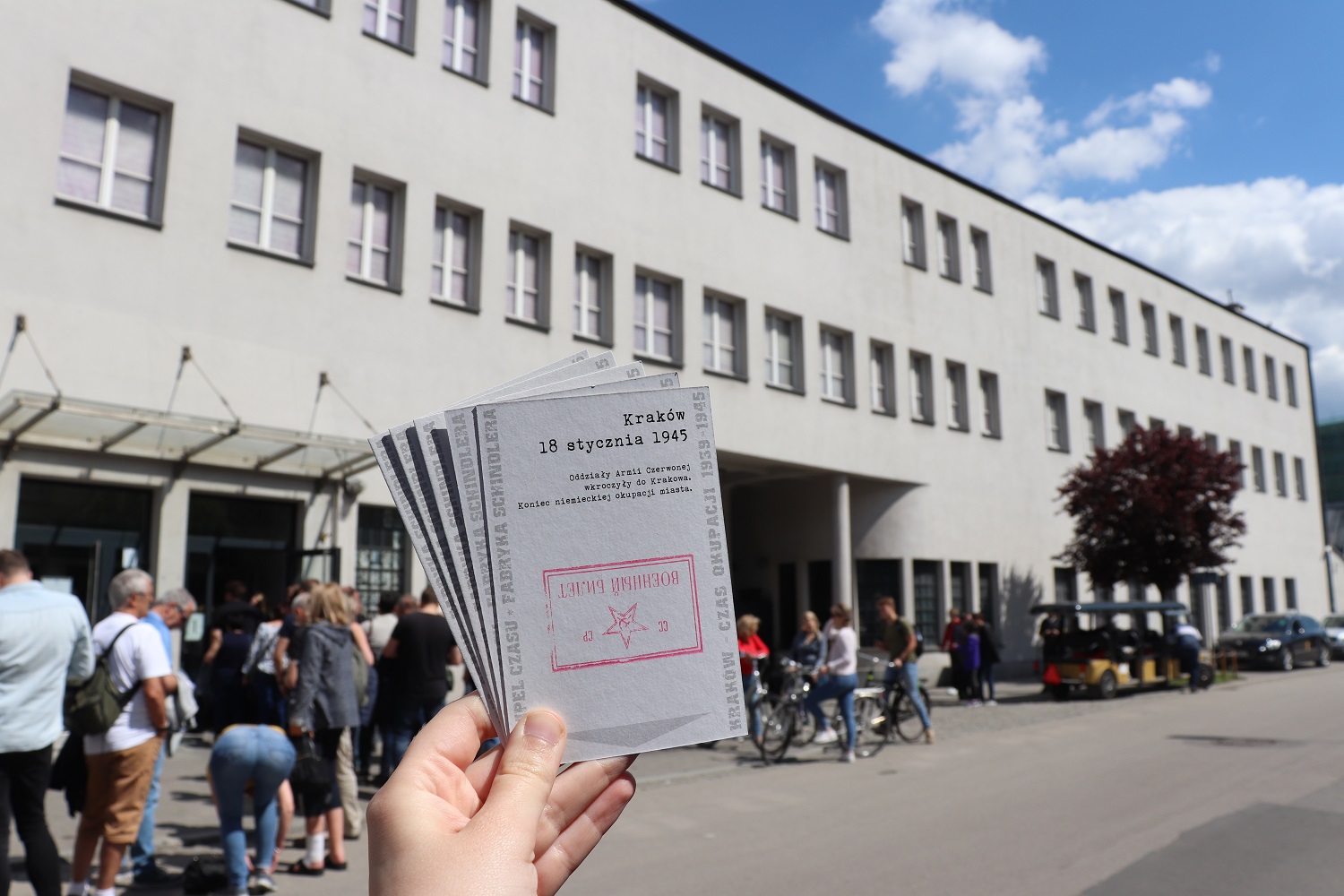 Another attraction I highly recommend is Oskar Schindler's Enamel Factory. Again, I highly recommend you buy tickets online – they sold out over a month in advance when I went. Otherwise the line at the door is huge. It's set up as a museum on the Nazi occupation of Krakow, and only about 2 rooms are actually set up to describe Oskar Schindler and the Jews he saved. However it is very informative and touching to see a place where over 1,000 people were saved. You can also check out the nearby area of Kazimierz, which is the Jewish quarter. Lots of kosher food, and it's a bit more relaxed and eclectic than the central part of Krakow.
Wieliczka Salt Mine is outside of Krakow but it's an interesting half-day trip. It's amazing to see what people can do with the earth.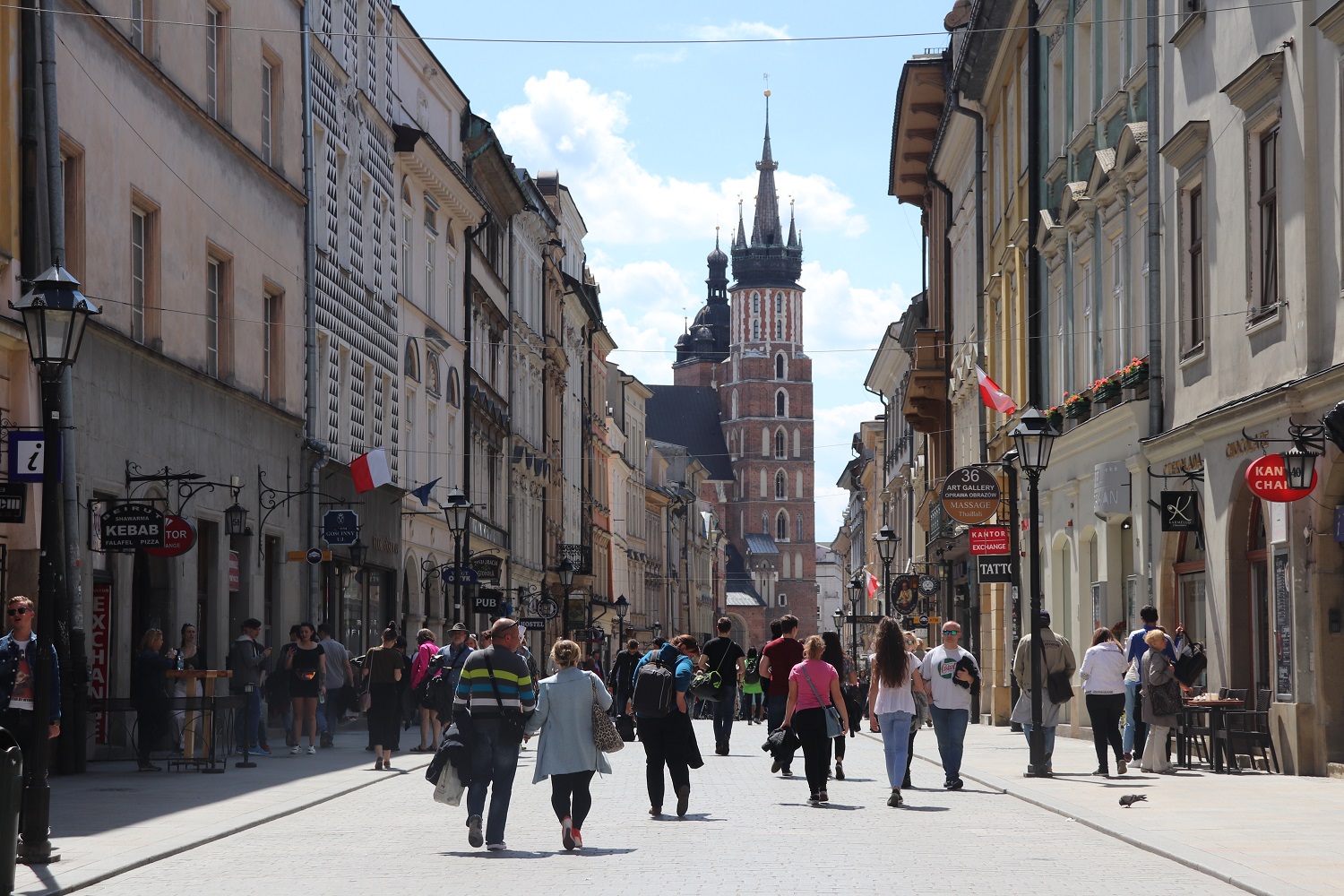 Krakow is a fascinating city and there's a lot to see and do. I highly recommend putting it on your travel list if it's not there already!
Have you been to Krakow? What did you think?
Posted on Monday, July 1, 2019 in Destinations
Tags: europe, krakow, poland
No Comments ★ Permalink