Highlight: Mt. Vernon
Mt. Vernon is the famous home of first president and military leader, George Washington. He inherited it as a small home when his older brother died and slowly built onto it. George Washington lived and died at Mt. Vernon, where he is buried. A national landmark, many tourists in the DC area make their way to Mt. Vernon to see the home of one of our founding fathers.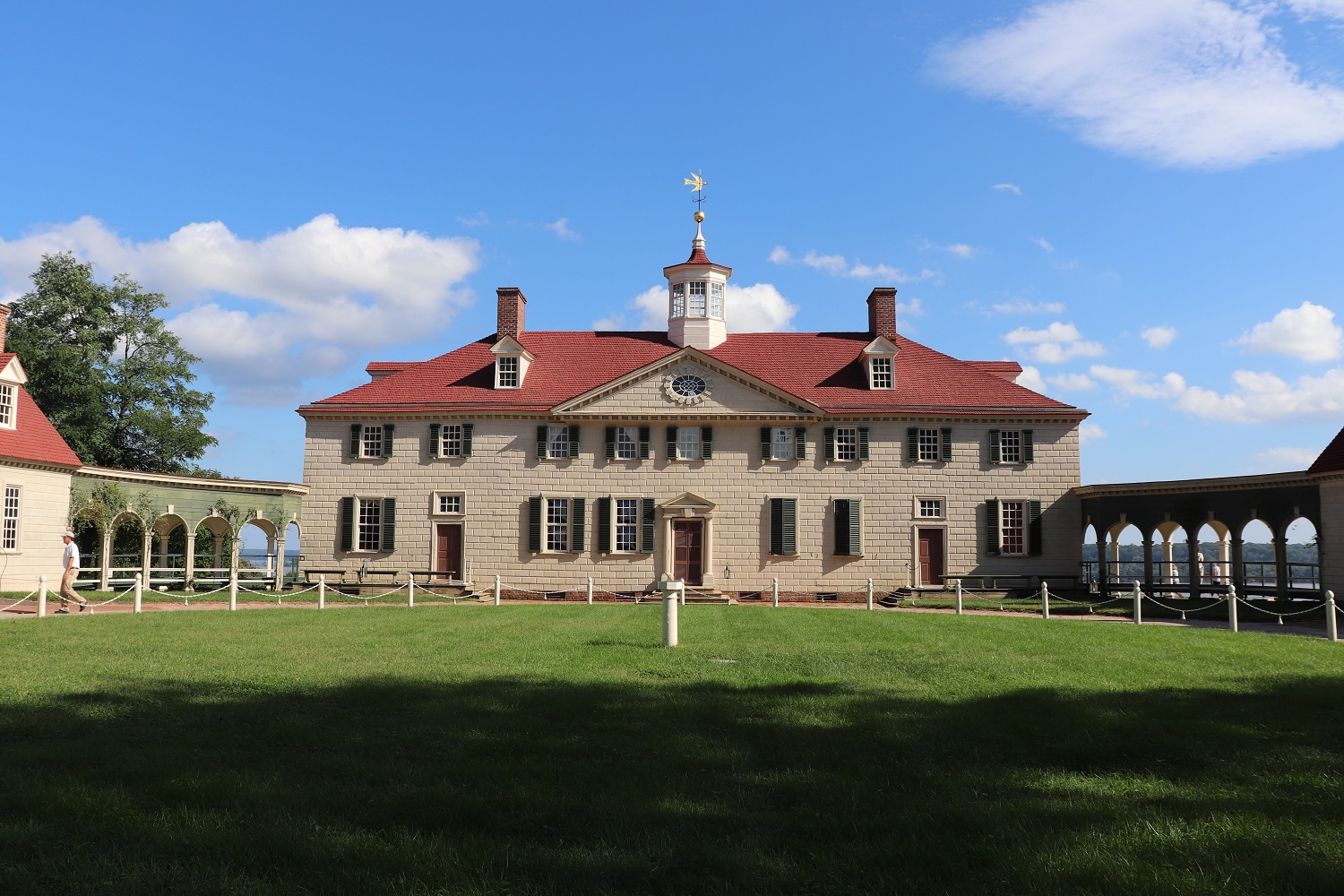 If you don't know much about George Washington or American history, I'd recommend visiting the museum in the visitor's centre to gain a bit of information about that kind of thing. The tours themselves don't give much information about George, his life, or his historical context, so it's a good idea to go in knowing a little bit about whose house you're seeing. However the tour staff is very knowledgeable and willing to answer any questions you have.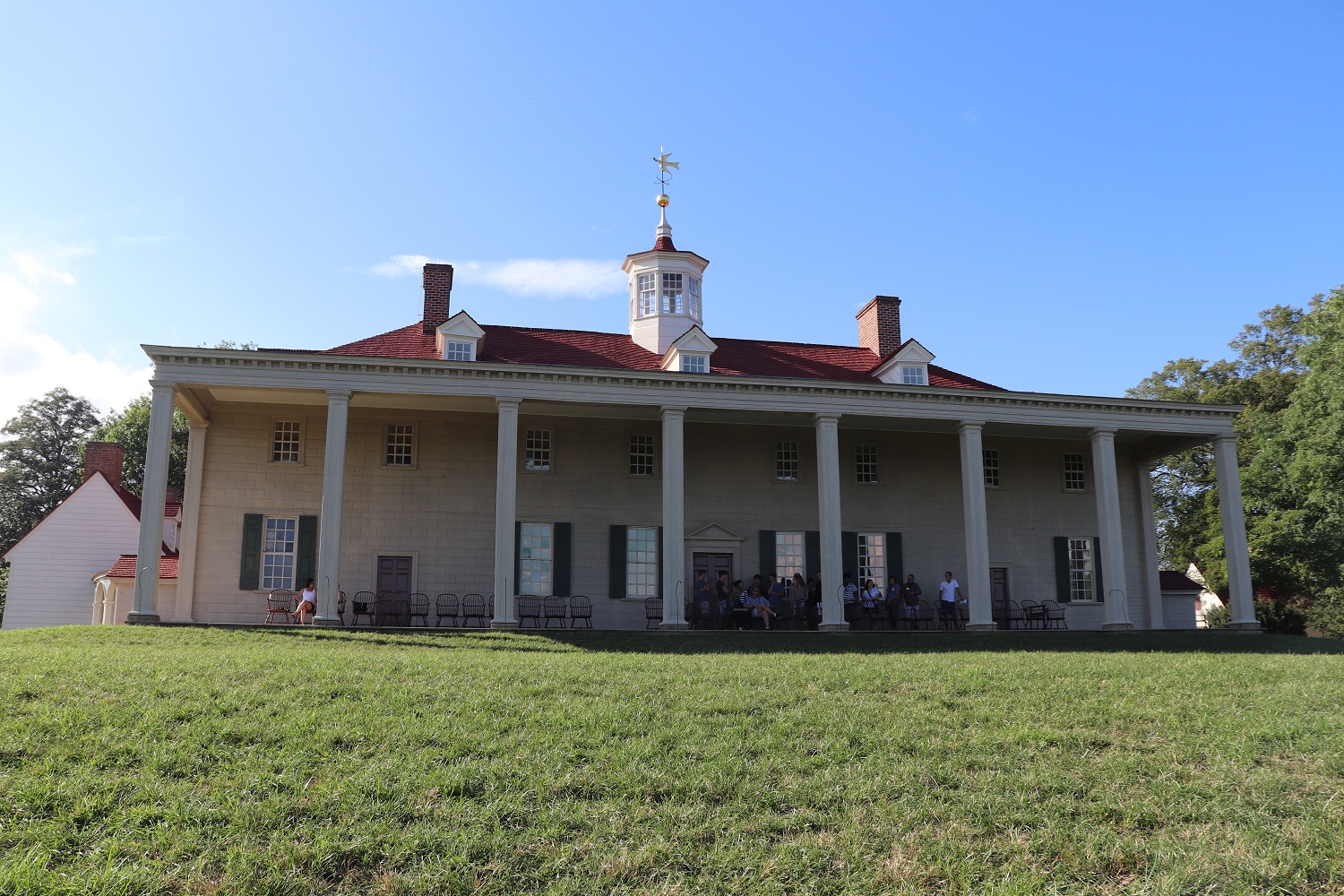 Photos are not allowed inside so I only have some of the exterior. However, the inside is very beautiful. The seafoam green dining room is one of my favourite historic rooms, with American emblems dressed as classical elements. The rooms on the first floor aren't quite as nice but are just as beautiful with an interesting selection of colours and fine furniture. It's a great example of high-class colonial architecture, with excellent colours and carvings but nothing too extravagant. (If you didn't know, colonial and early American houses wanted to show wealth but nothing that would equate to royalty since monarchy was so opposed at that time.) The upstairs is a lot simpler, but also quite colourful. Seeing Mt. Vernon is a great way to see inside a colonial estate if you're in the DC area. Since the area's secluded, it actually feels like you could be in the 1700s, which is a pretty cool feeling.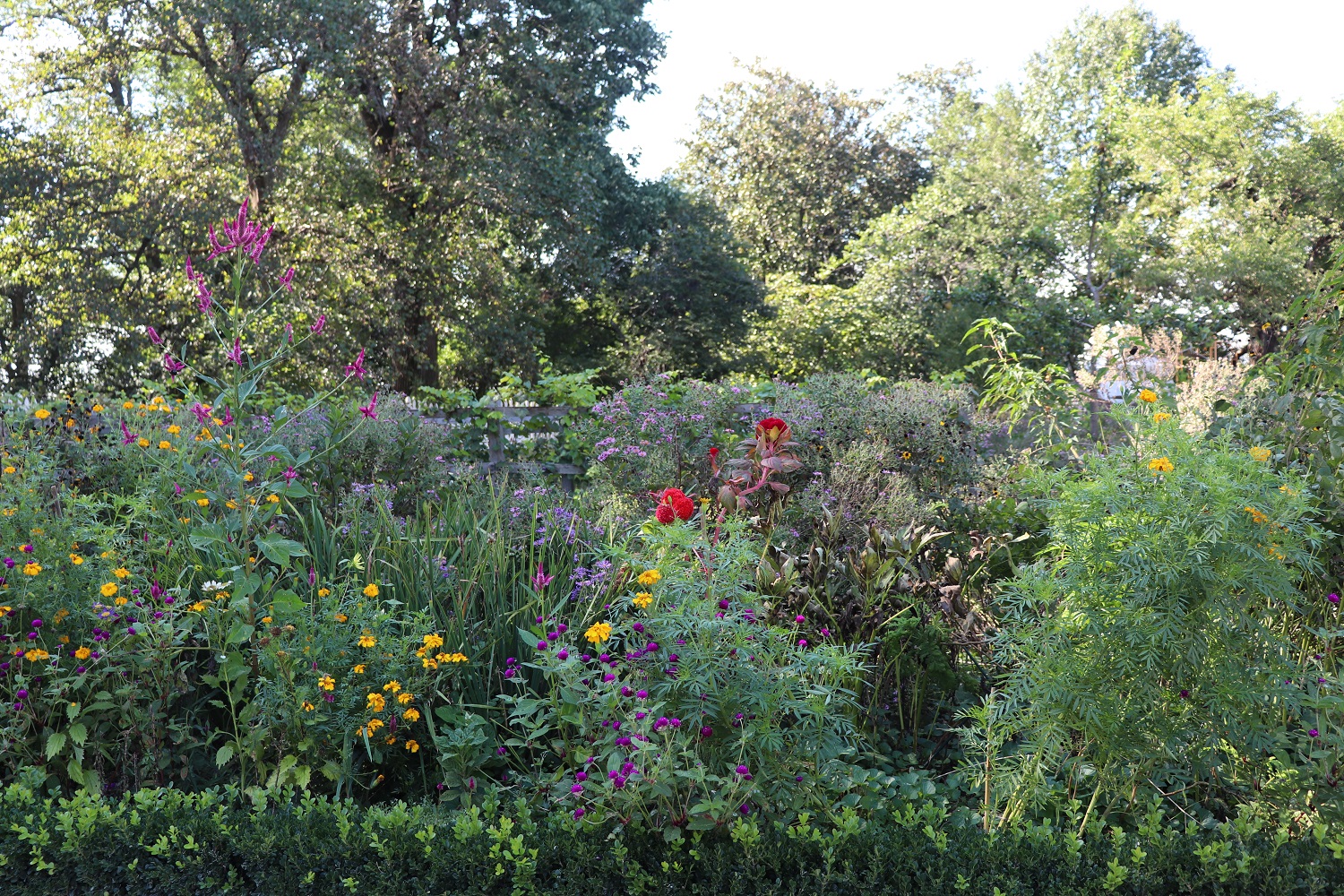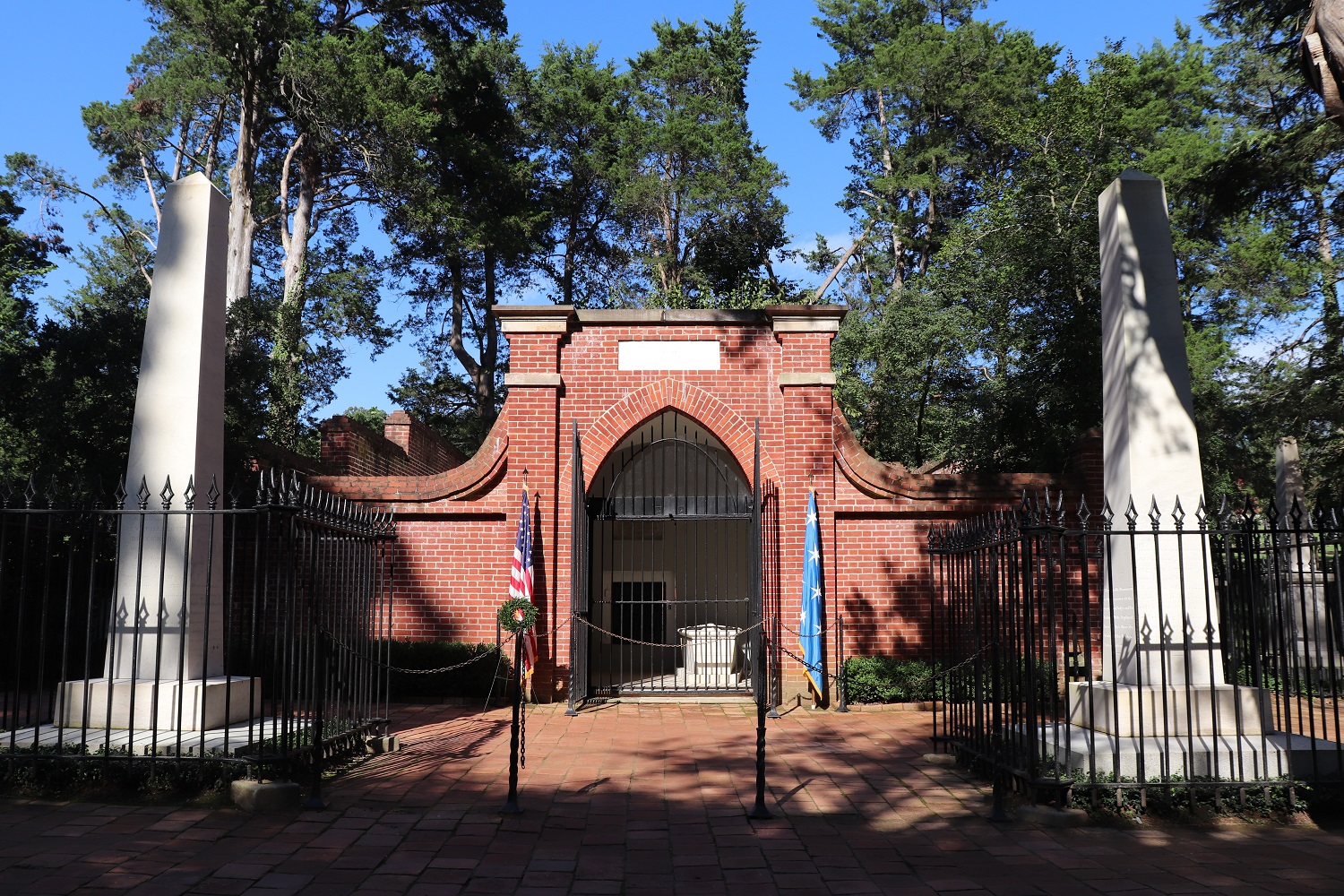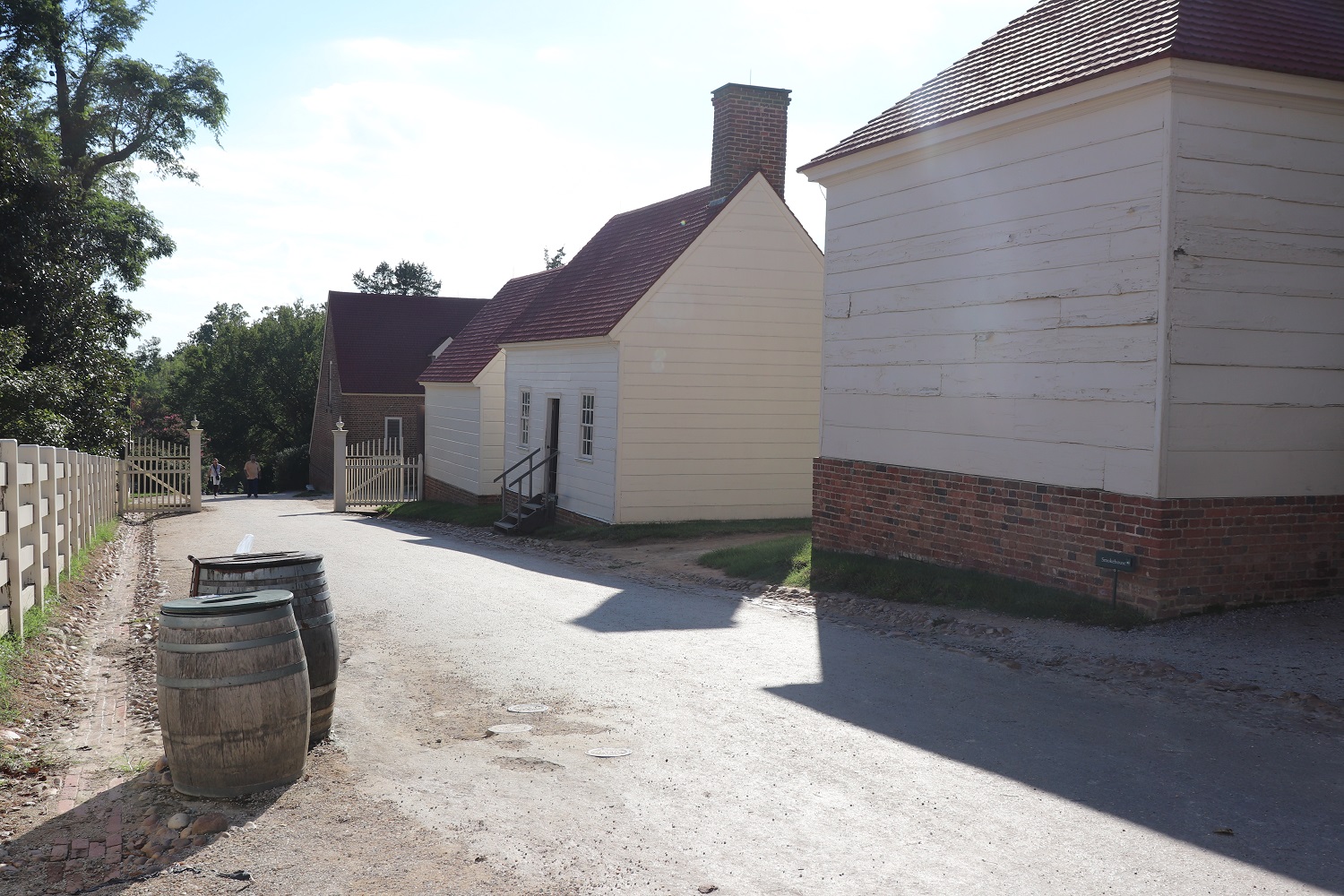 The grounds are also expansive and very pleasant. At one side, there's the river that's great eye candy (though I wouldn't advise going down the steep hill to it). On the site are a few beautiful gardens, an orchard, a small farm, and a few other buildings that served as workman shops. Of course, there's also Washington's grave where you can go to pay respects. Everything on the site has descriptions so you can learn about what you're seeing, and there even be a guide nearby to answer any questions you have. Though the tour of the home is quick, you could spend a few hours exploring the grounds.
Washington Owned Slaves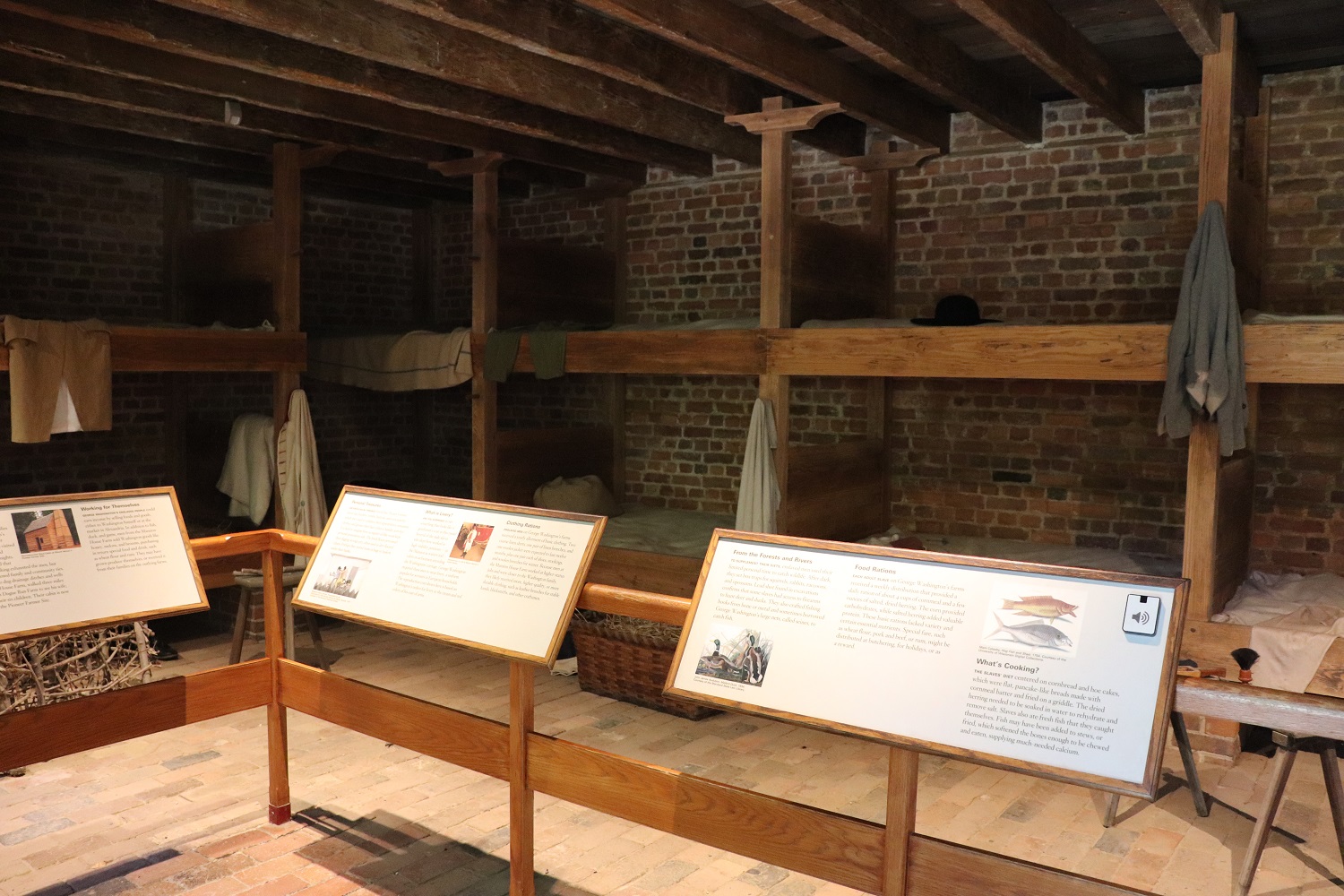 Every employee differs, but I've been to Mt. Vernon twice in the past few years. The first time, a woman was talking about how they needed slaves since they couldn't "just build fires themselves." Eyeroll. The second time, a woman kept talking about how wonderful it was that George freed his slaves in his will. Even though he could've created a country where black people counted as people, but, you know. I'm so sick of looking back in history and trying to label people "good" and "bad." Bad people can do good things, and good people can do bad things. I personally don't like the founding fathers, or U.S. history in general. However, many people view the Revolutionary War and creation of the Constitution as positive progressions, and they're entitled to that opinion. But just because one admires George Washington for his hand in creating the U.S.A., does not mean one can't acknowledge that he did some horrible things, too, so stop trying to justify his slave-owning. This is something more people should be willing to express.
Planning Your Visit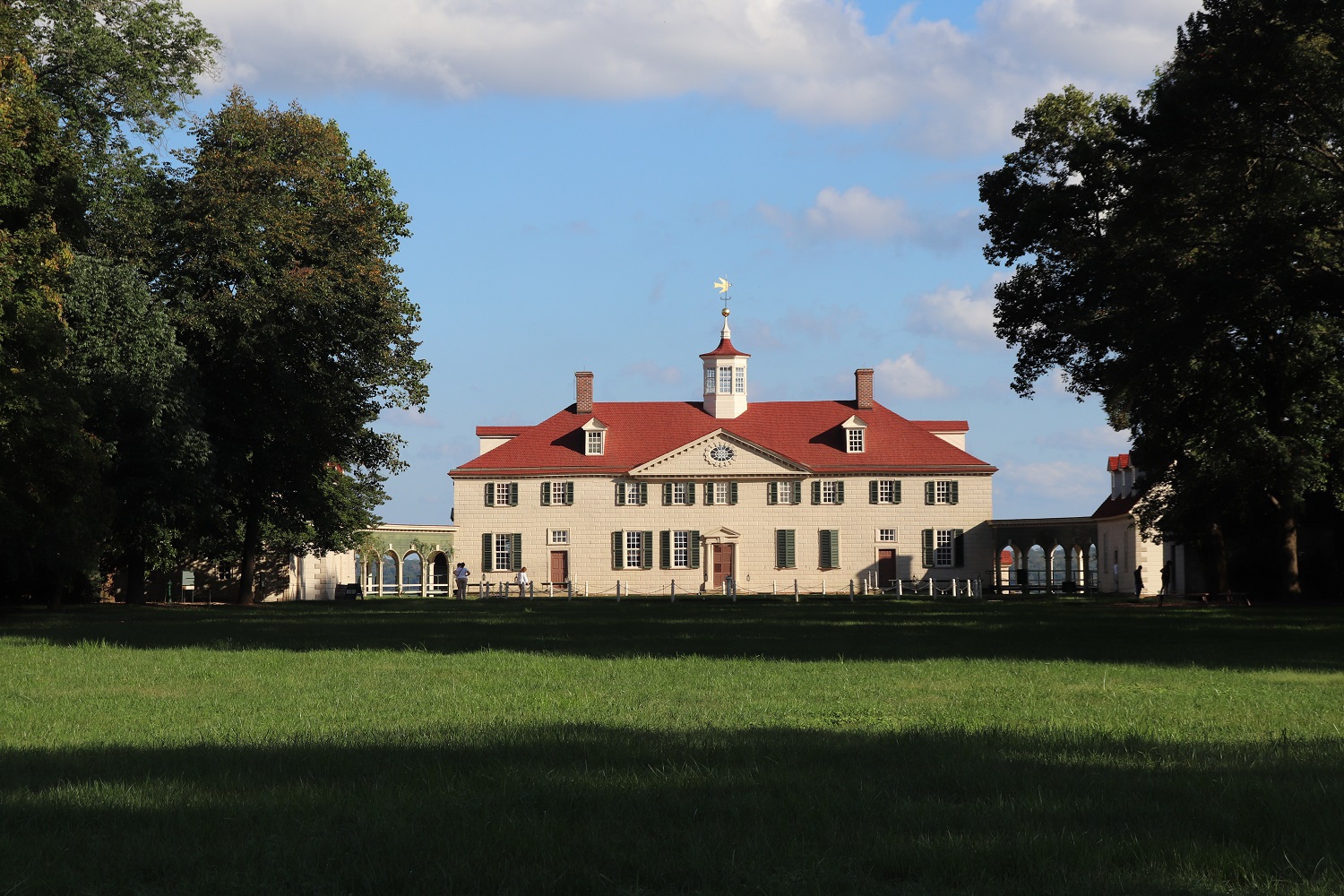 If you're more active, the biking train that goes to Mt. Vernon is on a very beautiful course. It'd be a great idea for a nice day.
Mt. Vernon also has several specialty tours and events that are generally quite fun, so I'd recommend planning to go to one of those. Whiskey lovers can also enjoy a trip to the nearby distillery Washington owned.
Have you ever been to Mt. Vernon? Did you enjoy it?
Posted on Saturday, January 19, 2019 in Uncategorized

No Comments ★ Permalink
Highlight: Himeji Castle
Himeji Castle is one of the most popular tourist spots in Japan and the most popular Japanese castle. It was originally built in the 14th century and the castle as seen today dates roughly to the 17th century, if my understanding is correct. Himeji is one of the best (if not the best) examples of of Japanese castle architecture and it even survived the bombing of Himeji during World War II, even though the entire city was bombed. It's a popular day trip to Kyoto and since it's been named one of the best sites in Japan, if not the world, I absolutely had to go.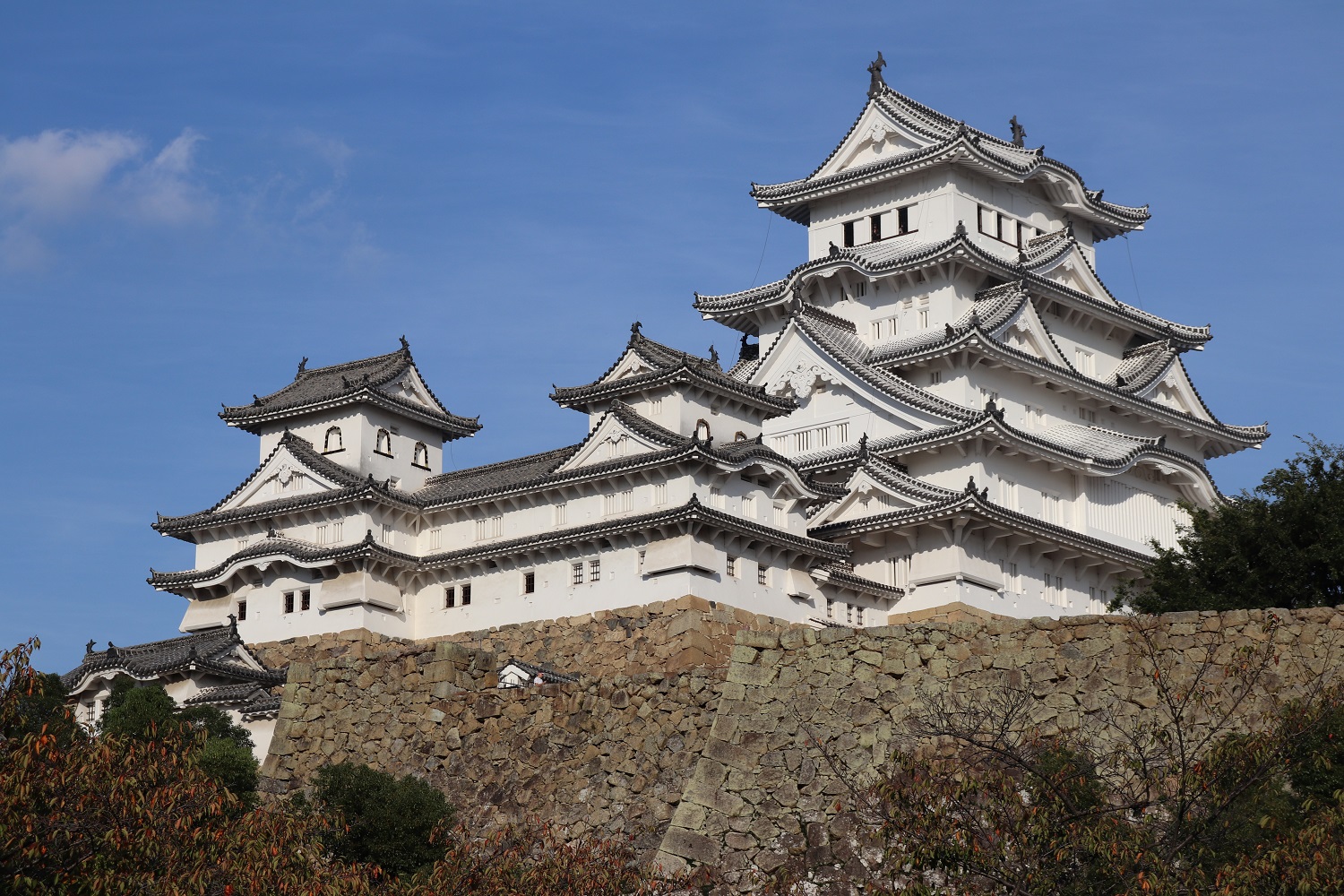 The castle exterior is pretty impressive. The clean gray, black and white palette really highlights the main architectural details. The grounds are also huge and tall. The castle is seven storeys high and on a large hill, so the height is very impressive. The grounds also extend quite a ways from the main keep (the primary attraction of the castle). Even though the castle is in the middle of a modern city now, it's fascinating to think of how impressive it would have been in its heyday, when you could see if for miles away.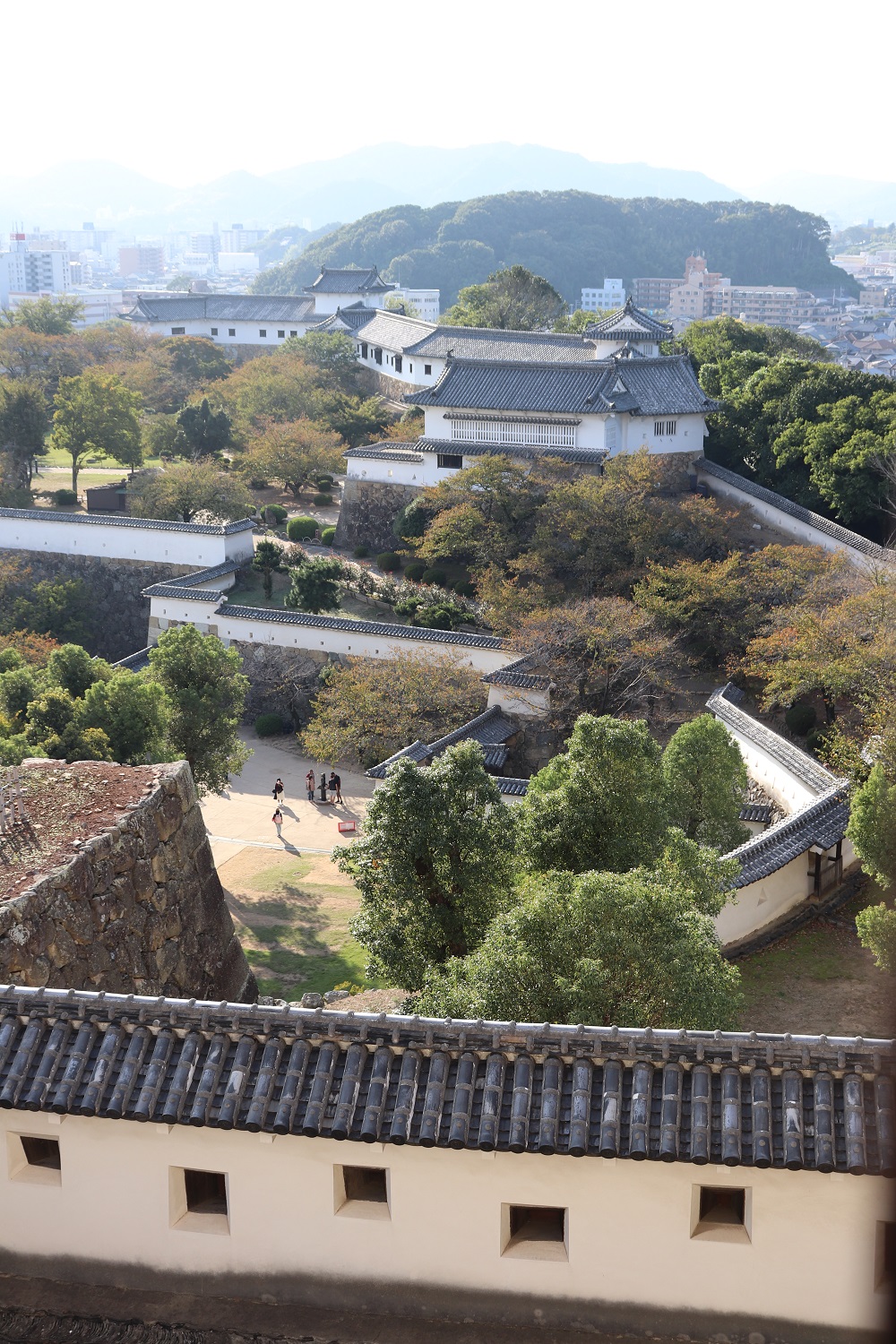 So one major thing to note: if you're used to European castles, you'll be expecting a festooned interior. That's not the case with many Japanese castles. The main keep served a military function and while other parts of the building were residential, they are not on display to the public in their decorated form. The inside of the main keep is filled with very beautiful wood and it's fascinating to see the military aspects of architecture that the castle has, like hiding places for soldiers and weapon racks. There's also a throne on the top floor and amazing views of the city and outer parts of the castle. But that's kind of it. Everything inside looks about the same and though the wood is beautiful, it's essentially just all one type of wood.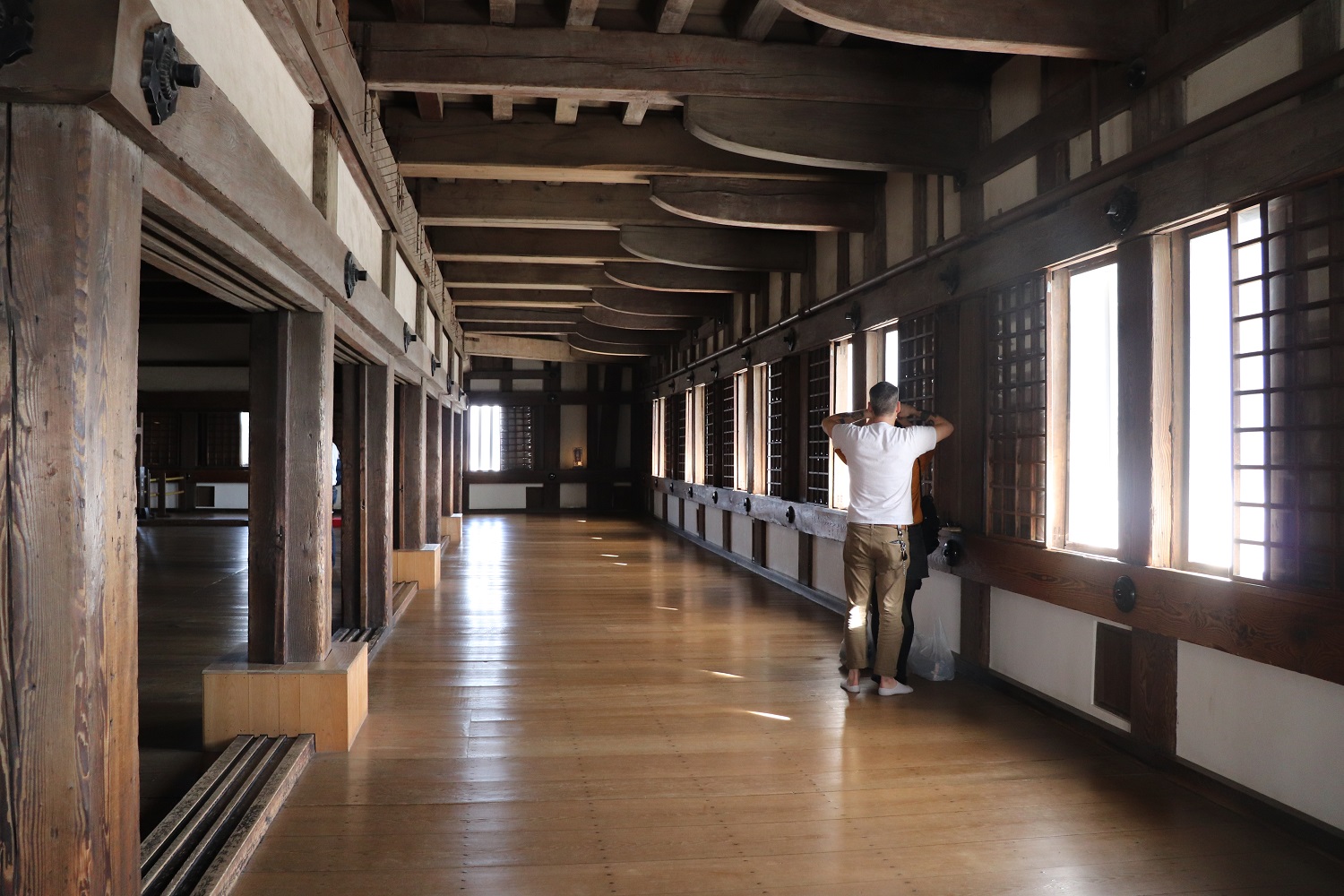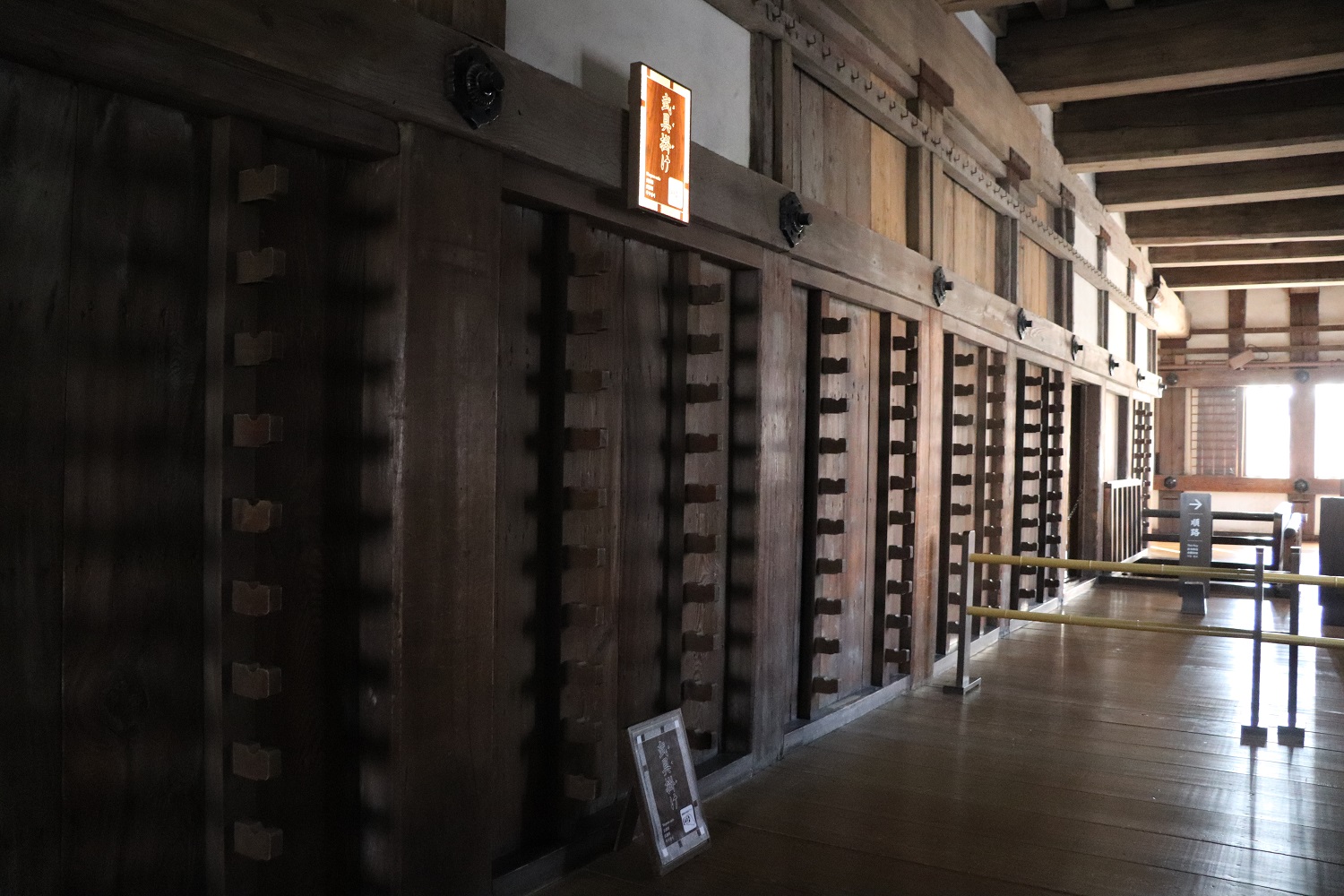 I wanted to like Himeji but I even met some other travellers who agreed: it's just a building. It's probably way more interesting to someone who enjoys military history and samurai. However, the castle would've been much more interesting had they had more artefacts that belonged to the military and samurai. There are some signs that explain some history but that's it. Weapons, armour, and other memorabilia would've really made the castle more enjoyable. There was also not much information on the royalty that used to own the castle.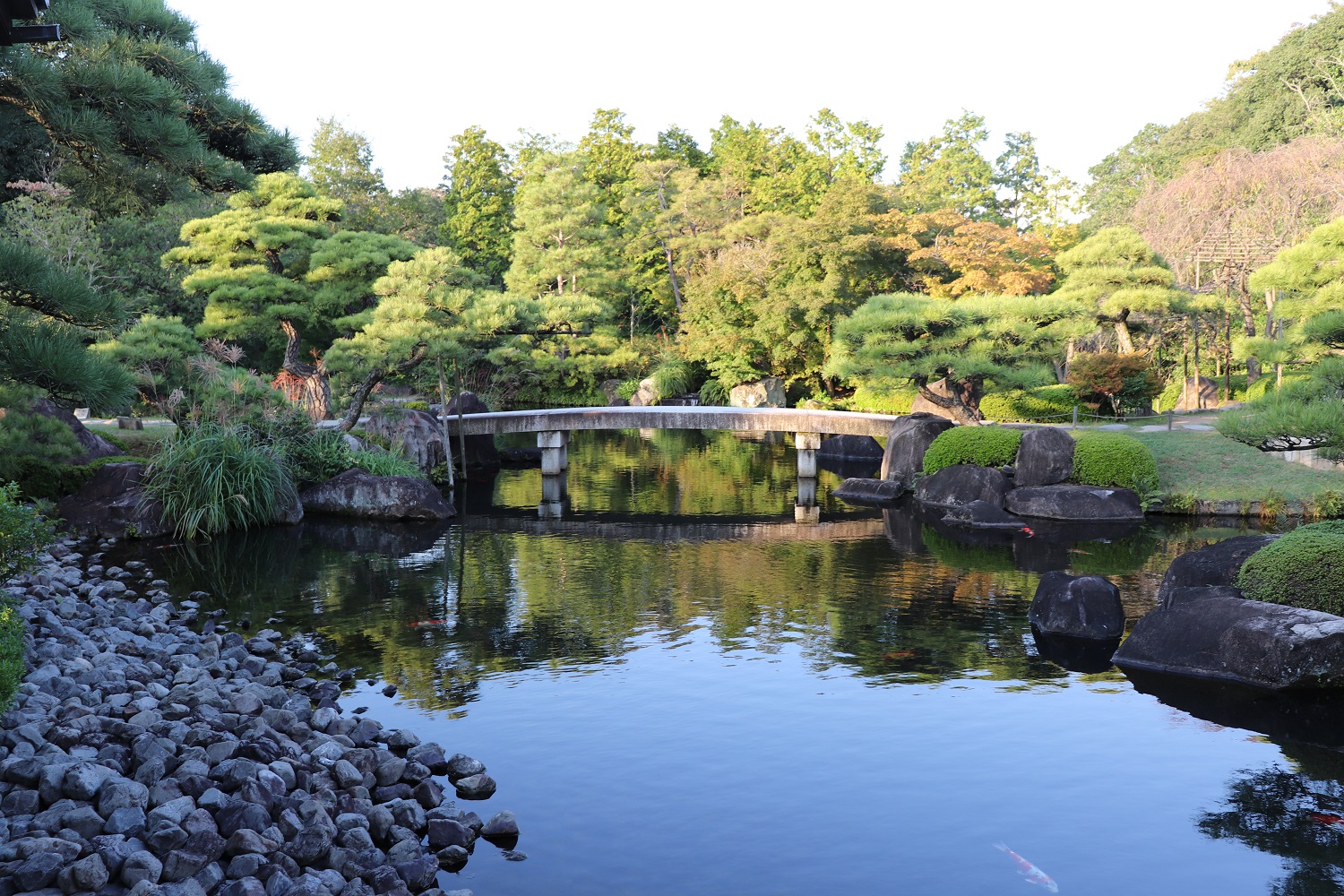 However, I did venture over to the Koko-en gardens, which are modern gardens designed in a traditional style. I found it to be a lot prettier than some of the other gardens I'd visited.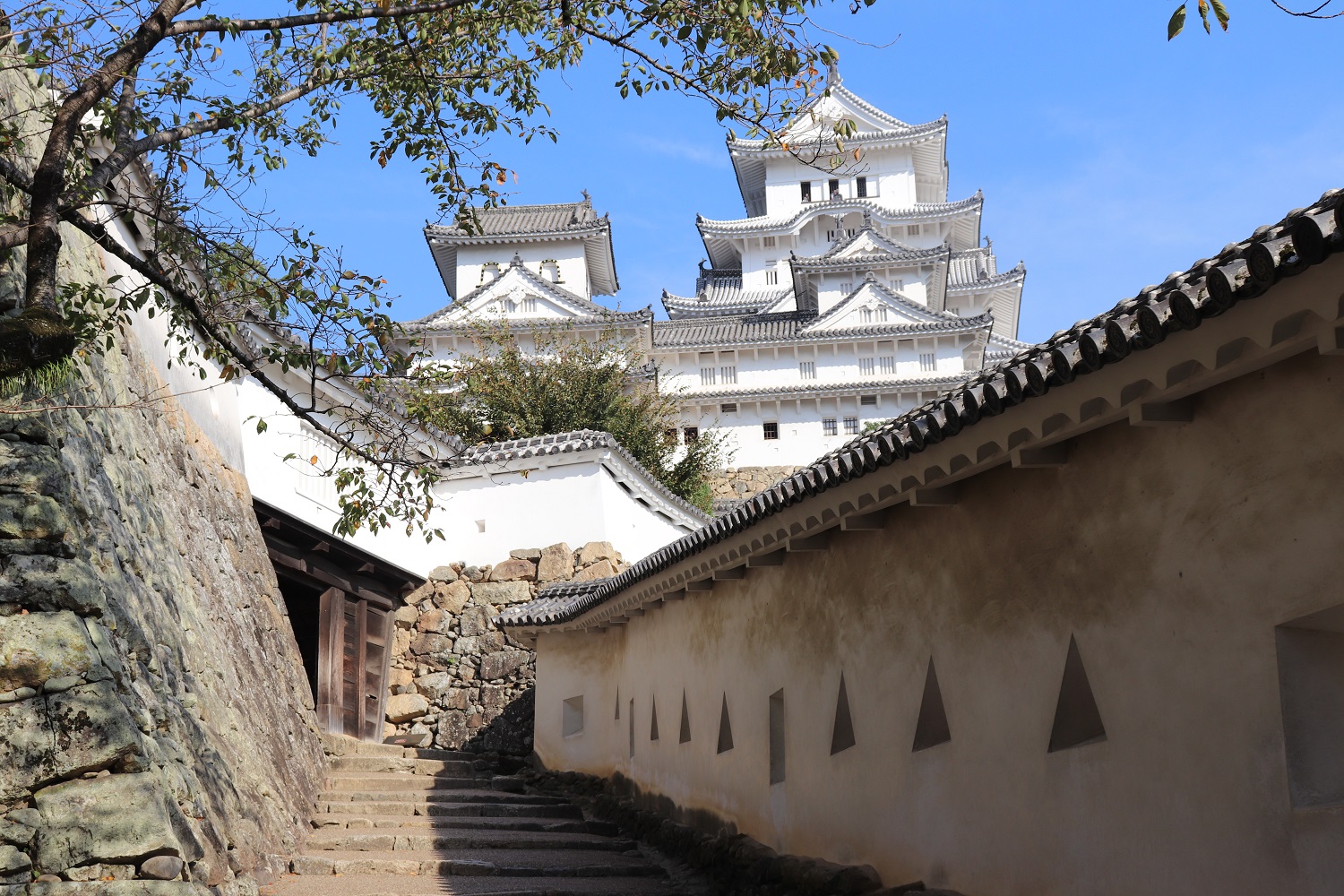 All in all, it is an excellent example of Japanese castle architecture and an important piece in military history. It's my opinion that the castle would be a lot better if they presented a more rounded history, but if you're still interested in Himeji, it's definitely worth the short trip. But calling it the best sight in Japan, or one of the top 10 sights in the world? I definitely wouldn't do that.
You can easily get to Himeji from Kyoto with your JR Pass, and the castle is visible from the station.
Have you ever been to Himeji? What did you think?
Posted on Wednesday, January 16, 2019 in Destinations
Tags: asia, himeji, japan
No Comments ★ Permalink
Using MAPS.ME to Navigate
When I had an iPod Touch sans data, the free MAPS.ME app was a blessing. MAPS is an offline map application. All you have to do is download an area (for example, Washington, DC; Paris; Aslace) and then you can view it on the go without needing data. It's so much greener than using paper maps and it's all stored easily on your phone or mobile device.
MAPS has made some recent updates that have made the app even better, including adding markers with different colours and having offline navigation. Even though I have a Smartphone now, it's so convenient to have an offline maps app, nevertheless one where I can hold my data. When my brother and I were planning for Japan, I decided to throw everything down on the MAPS app so that I'd have it handy, and give MAPS a try for a second time.
Planning with MAPS.ME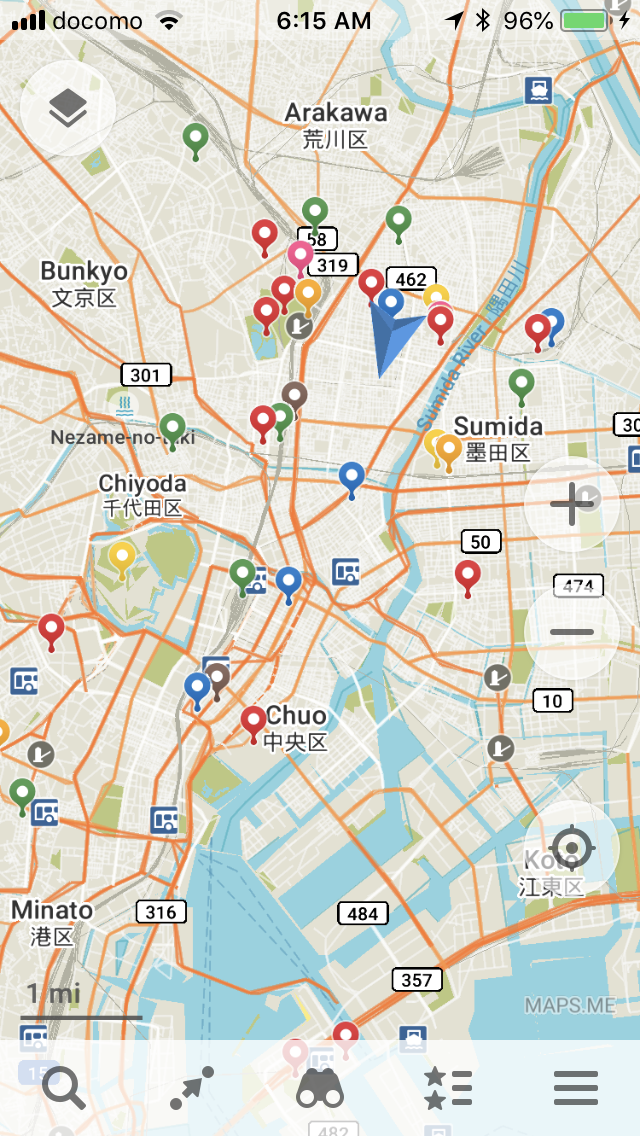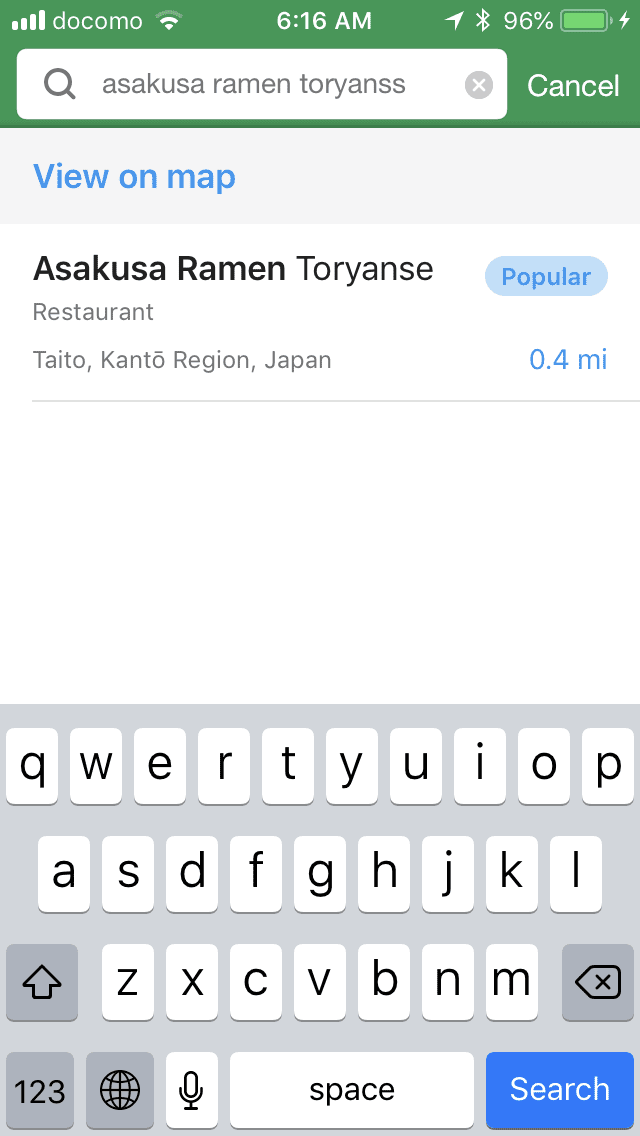 Getting a trip together that eliminates all FOMO is very time-consuming. I'm a planner, so I made a huge list of everything even remotely interesting to do and see in the cities we went to in Japan. Then I and my brother came up with "must-sees." The must-sees for both of us, I made gold; those for me only, I made pink; those for my brother only, I made blue; everything else, I made red. Additionally I put in some interesting restaurants (orange), vegetarian restaurants (green), and shopping stores (purple). This made it easy to distinguish what was in each category, and I had the entire to-do list right there on my map.
Adding a marker is really easy as MAPS has a lot of sights, restaurants, stores, etc already stored in its database. Type in "Tokyo Tower" and you'll be shown the location of Tokyo Tower without needing the address (this is the 21st century after all). You have the option to put in locations that aren't already on the app. The only real difficulty I had was that of course, going to Japan, places often have an English and a Japanese name. Some places were written in Japanese only. This probably won't happen with places with a Latin alphabet.
You also get to write a note on the markers so you can write the English name, or you can jot a note down about when to go or what a certain place is. Ex. "closed Mondays" or "shrine with lots of Buddha statues." Again – super useful.
But why did I decide to put them on a map, and not just a list? Easy. Through my travels, I've made the mistake of passing over something in an area and noticing when it's too late or I'm out of the way. It's like going to Notre-Dame de Paris, then going to the Eiffel Tower, and then going to Sainte-Chapelle – which you now realise is across the street from Notre-Dame. The idea was that if we're in an a place like Meiji Jingu, we could say, "oh hey, this restaurant is around here" or "the Ota Memorial Museum of Art is nearby, so let's so there." It makes planning easy, and you can take that planning on the go. It's also more consolidated than having a bunch of Excel sheets printed out.
Using MAPS.ME in Japan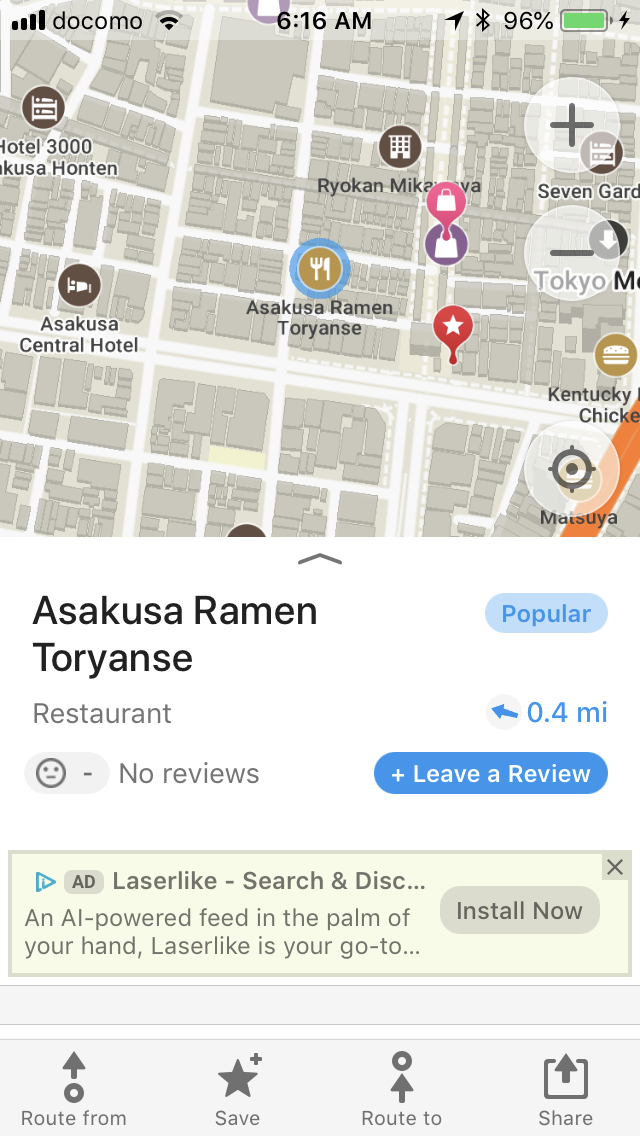 Putting everything on the app was the most time-consuming part. However, it helped us come up with a nice itinerary. Once we got to Japan, we were able to easily find our hotels since we'd stored them in the app. After that, using the app went exactly as planned. Whenever we were in an area, we would look at the map to see what was nearby. It was also convenient to have figured out the English-Japanese language differences ahead of time. Imagine if we had only a Japanese address to go by and we couldn't find a translation right when we wanted to go to a certain place. It would've wasted time and possibly the experience of seeing that place. The time put into planning helped save time on our trip.
A really nice surprise for me was seeing my location and direction on the map, even when data was off. So useful!
The one downfall is that Japanese cities like Tokyo and Kyoto are not super walkable. The app doesn't have a public transit scheduler like Apple and Google Maps do.
I 10/10 would recommend MAPS.ME. It makes planning so much easier before and during a trip, so that we can look back fondly at what we were able to accomplish. It saves you from wasting time. And for me, the best part is that it's offline. Regardless of whether or not you have internet, saving data is always good. I honestly feel that had I been in a big city like Tokyo without this app, I would've gotten overwhelmed.
If you ever feel that you need an app for maps (which you probably do), I'd highlight recommend giving this one a try.
What is your favourite map app?
Posted on Wednesday, January 9, 2019 in Ramblings & Advice
Tags: review
No Comments ★ Permalink