Guest Post: 7 Travel Tips for Europe That You Need to Know
Every smart traveler understands the importance of proper planning before going on an overseas journey. There are always those common steps one must follow before jetting out of the country, such as getting a valid visa; and there are those simple yet vital tips that are always overlooked.
If you're planning a trip to Europe, just know you're not alone- according to the United Nations world tourism organization, over 670 million international tourists visited Europe in 2017. A higher number was even recorded in 2018 due to the 2018 World Cup held in Russia. With that said, here are the top 7 tips you would want to consider if you are to enjoy that vacation in Europe. Read on to get started.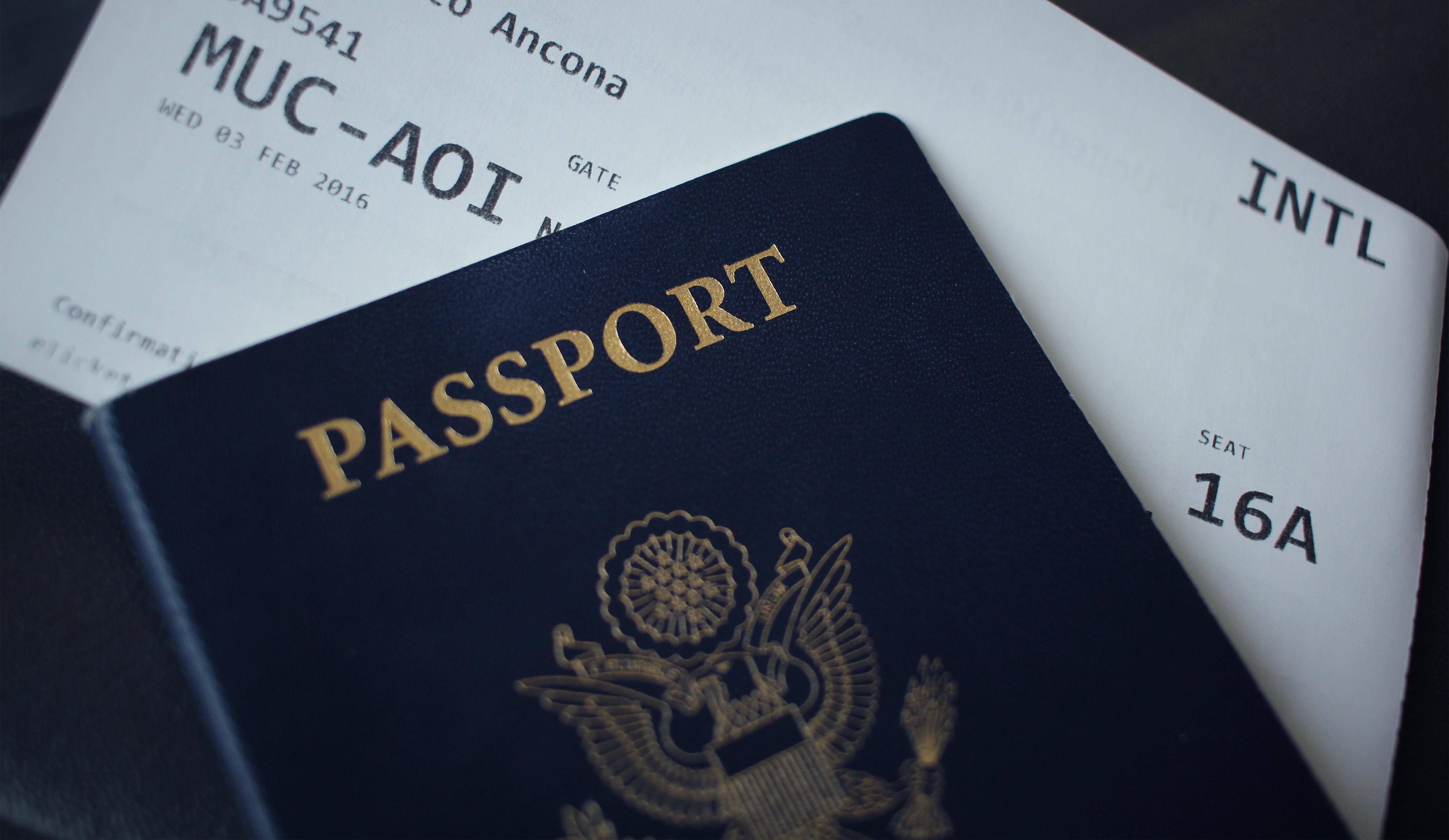 Understand your communication and networking options
Travelling to Europe can be overwhelming especially if it's your first time. Failing to acknowledge that a local Sim card may not work beyond international boundaries remains a challenge to many first time travelers. If you're to enjoy communicating with family and friends back at home without going bankrupt; you would like to buy a cell phone that offers international calls/texts with a subsidized fee. Other providers offer an international plan at a price while others like T-mobile offers free data and inexpensive call rates. Compare the pricing of the various options and choose the best before leaving the country.
Make your reservations early
Depending on the country you're visiting, you never know if you're going to land on a hotel room upon arrival. It's, therefore, safe to book a place where you'll stay for at least that day you'll arrive at the host country. This reduces the inconveniences of being stranded once you're dropped at the airport. Before leaving your country, do your research and know the best hotels with good ratings among the locals and other tourists who have visited the place.
Let your credit card company know you're out of the country
Again, you don't need to let everyone know that you'll be spoiling yourself in the beautiful Islands of Greece, however, your credit card company is under obligation to make sure your account is safe & secured at all times. You don't want to have issues while paying for bills in a busy supermarket or train stations.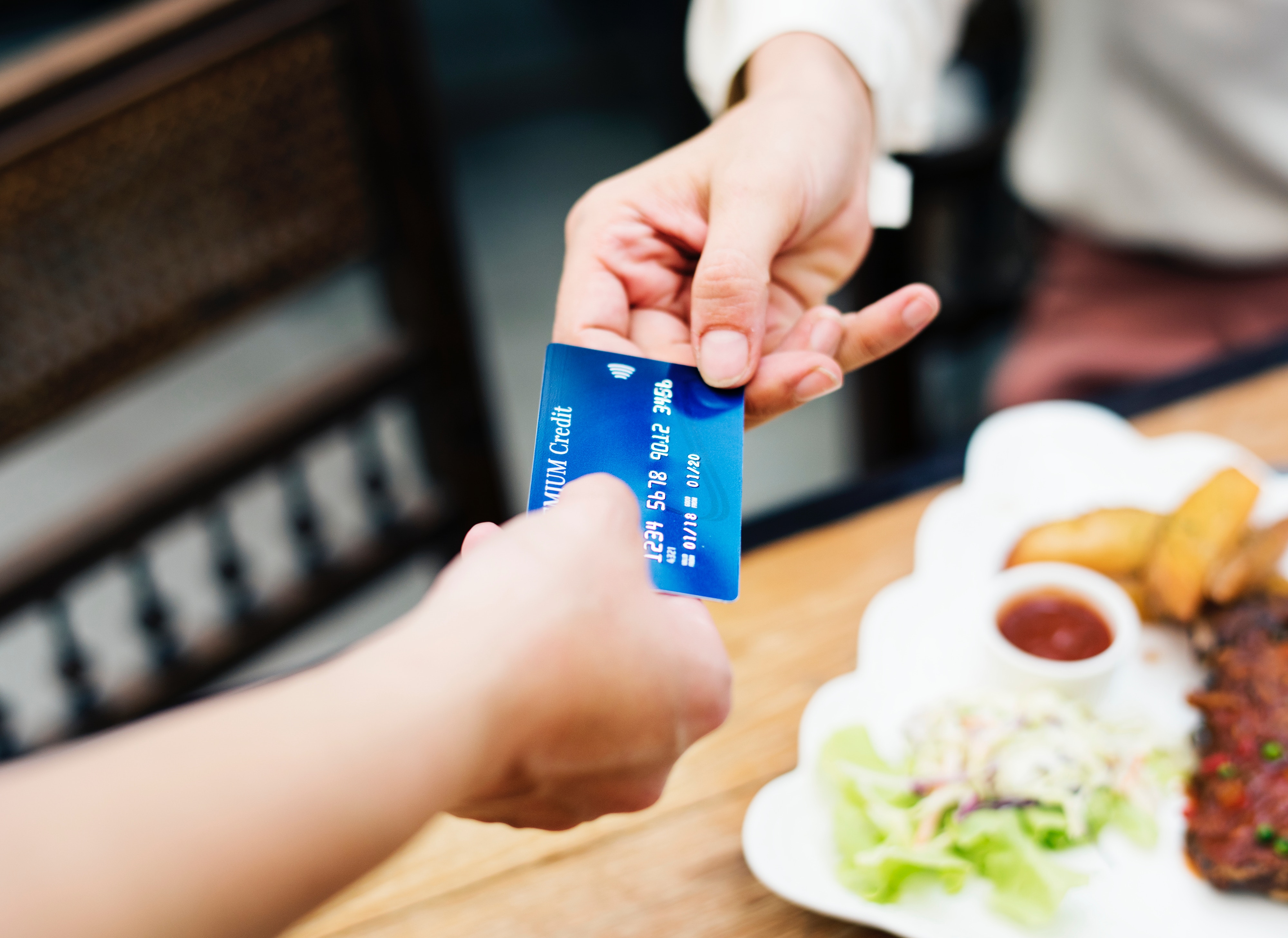 Budgeting is your best friend
Just because you're having fun away from home doesn't mean you should go on a spending spree. Carry your manners with you and always budget before spending. To avoid shortages, liquidate your emergency account before boarding that plane just in case your budget gets compromised.
Public transport is for everyone
Europe is one of the continents with a solid transport network that accommodates a majority of commuters between cities and work stations. If you're used to some personal transport back at home, it's time to adjust your take on public transport. Trains and city buses are for masses and not specific to any class or bias. Certain cities such as Cinque Terre, Italy is a good example where a train is the ideal mode of transport since private cars don't drive into town.
Pack enough- not less, not excess!
Everyday travelers know what this means. You don't want to look like you're relocating to a new country yet you're going for a two weeks holiday. On the contrary, buying clothes and other personal belongings in a foreign country may hurt your financial health. To avoid all these, make sure to pack light and only those things you use on a regular basis. Also, not many hotels in Europe have elevators and it will be cumbersome lugging around with heavy bags.
If you go cash- use local currency
Don't pay bills with your home currency in a foreign country, especially if you're on a budget and not expecting unnecessary shortages. In most cases, businesses that engage in such local arrangements are there to rip off unsuspecting tourists. In fact, if you're to use cash, convert it at your local bank which probably charges lower exchange fee as compared to the exchange stores in a foreign country.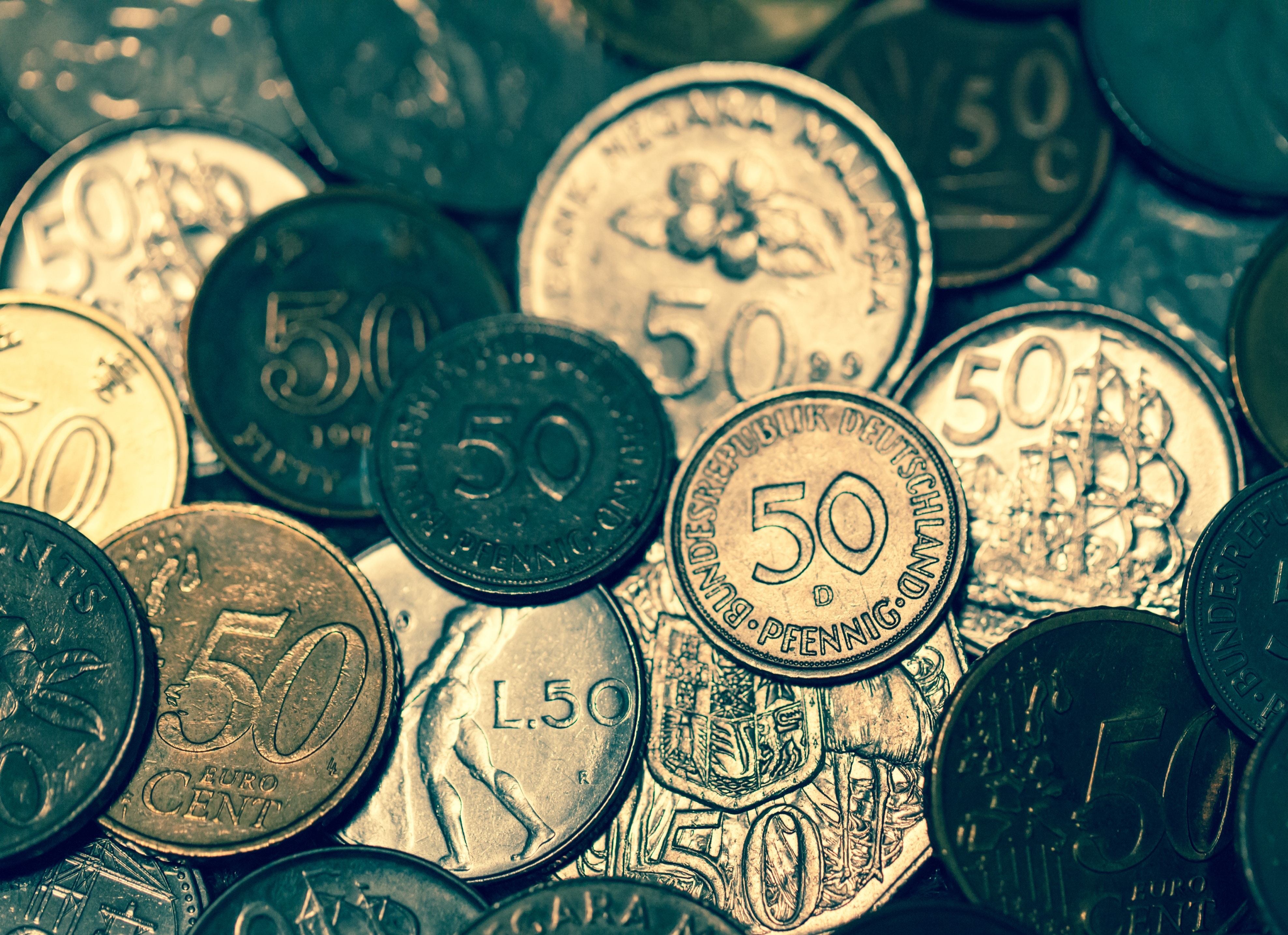 These 7 tips will not only help you avoid petty mistakes but also stay on track and enjoy your traveling experiences in Europe. To avoid narrowing your options, it's important to understand that mainland Europe is more than just France, Germany, UK, and Italy. These tips, as well; remain relevant throughout the major cities in Europe.
This is a guest post by Emilia. Emilia is a freelance travel writer, originally from the UK. Publishing for some of the top travel websites around the world, writing about everything from hidden gems to luxury hangouts all over the world, Emilia is currently writing for Travel Department.
Posted on Thursday, March 21, 2019 in Guest Posts, Ramblings & Advice

No Comments ★ Permalink
55+ Things to Do in London
London is such a huge city that even though I've been there several times, I've still yet to touch all the things to do there. If you're visiting London for the first time, a second time, or an extended time, here's 55+ things to do – because you can't ever get bored in London.
Places to See
See Big Ben. Of course, this is a popular attraction for London and is not to be missed.
Visit the Palace of Westminster. More popularly known as the Houses of Parliament, be sure to stop by this other iconic building and consider taking a tour or possibly watching a debate.
See Westminster Abbey. Another iconic and popular spot is Westminster Abbey. Be sure to pay attention to the graves there, such as those of Queen Elizabeth I and Mary, Queen of Scots. Also look out for Charles Darwin and Sir Isaac Newton. So many people are buried there, it's best to do research beforehand so you don't miss anyone.
Stop in Trafalgar Square. There's not a lot to do in the square but because of its close proximity to certain museums, it's a good place to stop by and snap a few pictures.
Stop by Tower Bridge. Whether you take a few snapshots or choose to go inside, Tower Bridge (sometimes incorrectly called London Bridge) is an interesting mix of two styles: the medieval heritage of the nearby Tower of London, and the Victorian advancement of technology.
Look your best at Buckingham Palace. The residence of Her Majesty the Queen and Their Majesties the Corgis, Buckingham Palace is another must-visit spot in London. The State Rooms and Queen's Gallery are more popular places to stop in but the Royal Mews (horse transport) is also available for viewing. I'd consider the first two must-dos.
Take in the atmosphere of Picadilly Circus. It's not the most glamorous area but the flashing large lights at night are reminiscent of cities like Tokyo and New York City, so it's worth a stop. There's also luxury shopping nearby for those interested.
Take that picture at Abbey Road. Because why wouldn't you? They also have some additional things to do there, like appear on their webcam and sign their graffiti wall.
Visit St. Paul's Cathedral. An architectural masterpiece, St. Paul's Cathedral is to London as St. Peter's is to Rome.
Go to the lesser-known Westminster Cathedral. Different from Westminster Abbey, Westminster Cathedral is a more modern (c 1600s) cathedral rich with artwork. It's a better spot for people who want to avoid tourists.
Museums
Activities
See a theatrical performance. London is another hub to the theatrical arts, and there are several theatres to choose from. I've personally been to the National Theatre, but I'd like to see one at Shakespeare's Globe. There are nevertheless so many theatres to choose from! I doubt even the locals have been to them all.
Go to the top of the Shard. If you've studied architecture, the Shard probably came up once or twice. Though it's a bit expensive to get to the top, it's also one of the new "must-dos" in the city. (For a free option, see Tate Modern above.)
See the entire city from the London Eye. Another icon of London, the London Eye is another costly activity but with amazing views.
Get your photo at King's Cross. Not going to King's Cross to take a train? Get your photo taken at Platform 9-3/4. Make sure to account for waiting time as lines are usually lengthy.
Escape the city in the city. Head to Hampstead Heath or the historic Kew Gardens to get away from the hustle and bustle of the city. I personally prefer those two as they are more beautiful and relaxing than other parks in the city.
Slide down a 178 metre tunnel. If you go out to the new ArcelorMittal Orbit, you can see fantastic views of London and then slide down the longest slide in the world. Fingers crossed it's not one of those awful slides that hurts your butt.
Expand your horizons at the British Library. A library doesn't sound super cool but the British Library has some great highlights in its collection, including Mozart's music journal, the Gutenberg Bibles, 1215 AD copies of the Magna Carta, and original handwritten Beatles lyrics. Just think of what else this library holds!
See the Changing of the Guard. England has no shortage of tradition, and the Changing of the Guard is another example of just that.
See the Horse Guards Parade. You'll probably walk by this parade ground at some point during your trip, so be sure to plan your visit so that you can see the changing of the Queen's Life Guard.
Look for street art. East London is known for its street art, so be sure to look up and around yourself when walking through the streets so you don't miss anything.
Visit Jimi Hendrix's flat. So many people have passed through London, and the flat of Jimi Hendrix is another reminder of just that.
Stop by another famous person's house. There are so many famous people who are from or have lived in London, it's not even funny. Be sure to look up famous people and their landmarks in London so you can follow the footsteps of some of your own favourite people.
Go to an event. No matter what else is on this list, London is a vibrant, forever-changing city. Be sure to check out transient events to become a part of London's history.
Honorable Mention: Go to the Harry Potter Studio Tour. This is outside of London, so it can't be on this list – but it's Harry Potter so it can't not be on this list.
Neighbourhoods
Personally, I don't understand London neighbourhoods in their totality. London is a very confusing city since part of it is historical and the other part is extremely modern, like they just kept building on top of what was already there without planning. If you've been to London, you'll probably understand me.
Some Things to Know
London is expensive to get around but instead of using the tube, I recommend getting a daily bus pass. You can buy one at any tube station. It allows you unlimited travel on buses for £5. You have to buy one every day but it's a bargain if you want to get around quickly.
London is absolutely huge – one of the largest cities I've ever been in – so please take this into account when planning your itinerary.
London is also home to several chain restaurants and stores. It's worth it to go out of your way to find locally-owned restaurants and shops. There's actually some very delicious food waiting to be eaten in London.
Have you ever been to London? What do you think everyone should do while they're there?
Posted on Saturday, March 16, 2019 in Destinations
Tags: england, europe, london, united kingdom
No Comments ★ Permalink
Highlight: Ghent
Belgium is one of the most underrated countries. It's rich in history, culture, and it's absolutely gorgeous. One of the most popular cities is Ghent, which every history lover should know about (and I'm surprised many don't). There was a time it was one of the biggest cities in Europe. Today, its heyday continues as it looks like a city stuck in the 1400s! Photographs alone can compel someone to go to Ghent, but the city actually has a lot to offer.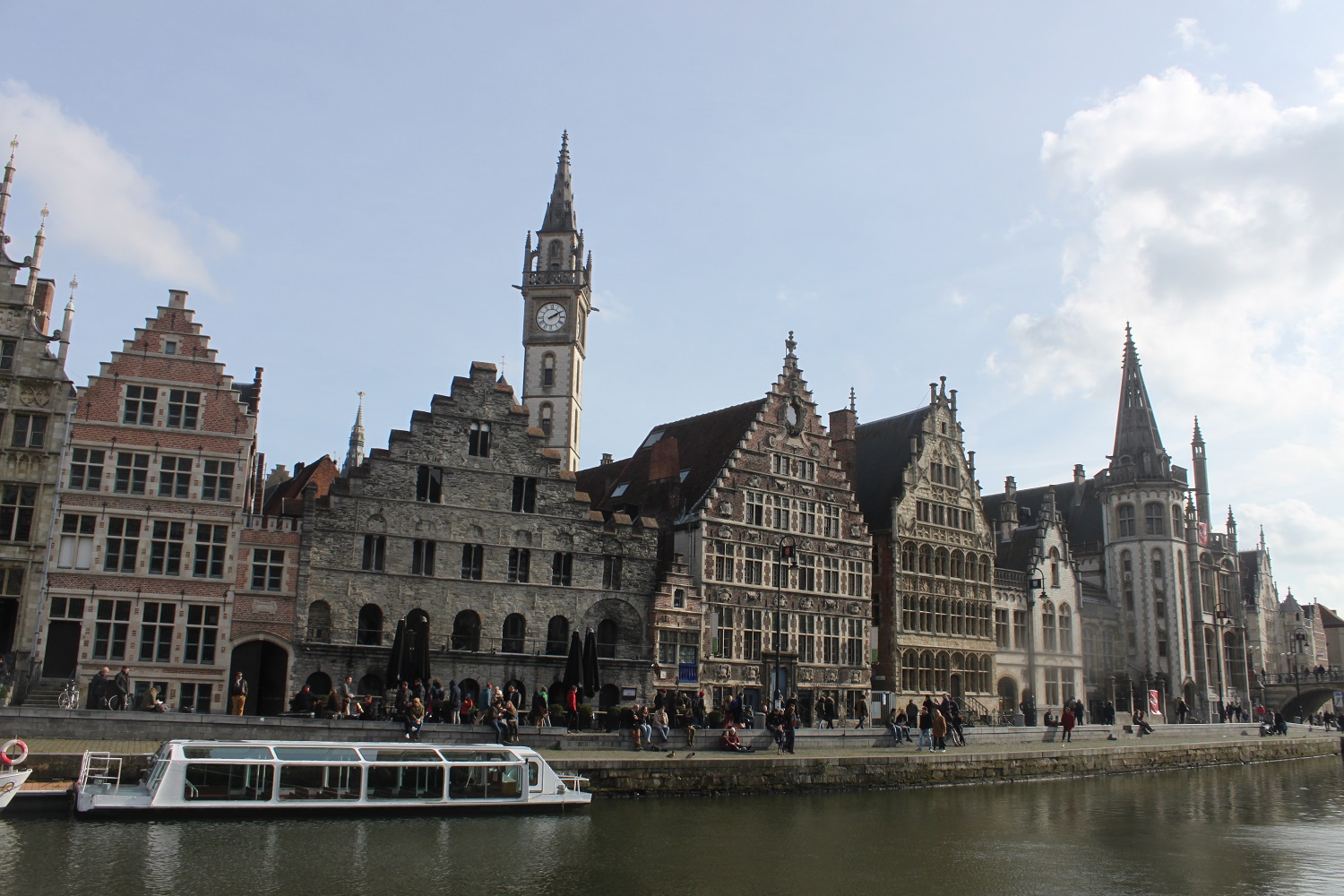 One thing to know about Ghent: it's quite large. Not large enough that you'll need to use public transportation or can't see it all in a few days, but many medieval cities don't extend beyond their main squares, and Ghent certainly does. The most popular section is on the Leie River, near the Ghent Marriott on a map. That's where the photos you see over and over again are from (and yes, it's actually as beautiful in person as in the photographs!). Nearby, there's another town square in front of St. Nicholas's Church. There's another very beautiful square called Vrijdagmarkt ("Friday Market") that's just as exciting but less crowded. And I'm sure there's more in this large city! There's a great tram system to get around but I highly recommend walking. I did so and there were so many hidden architectural gems throughout the city I wouldn't have seen otherwise.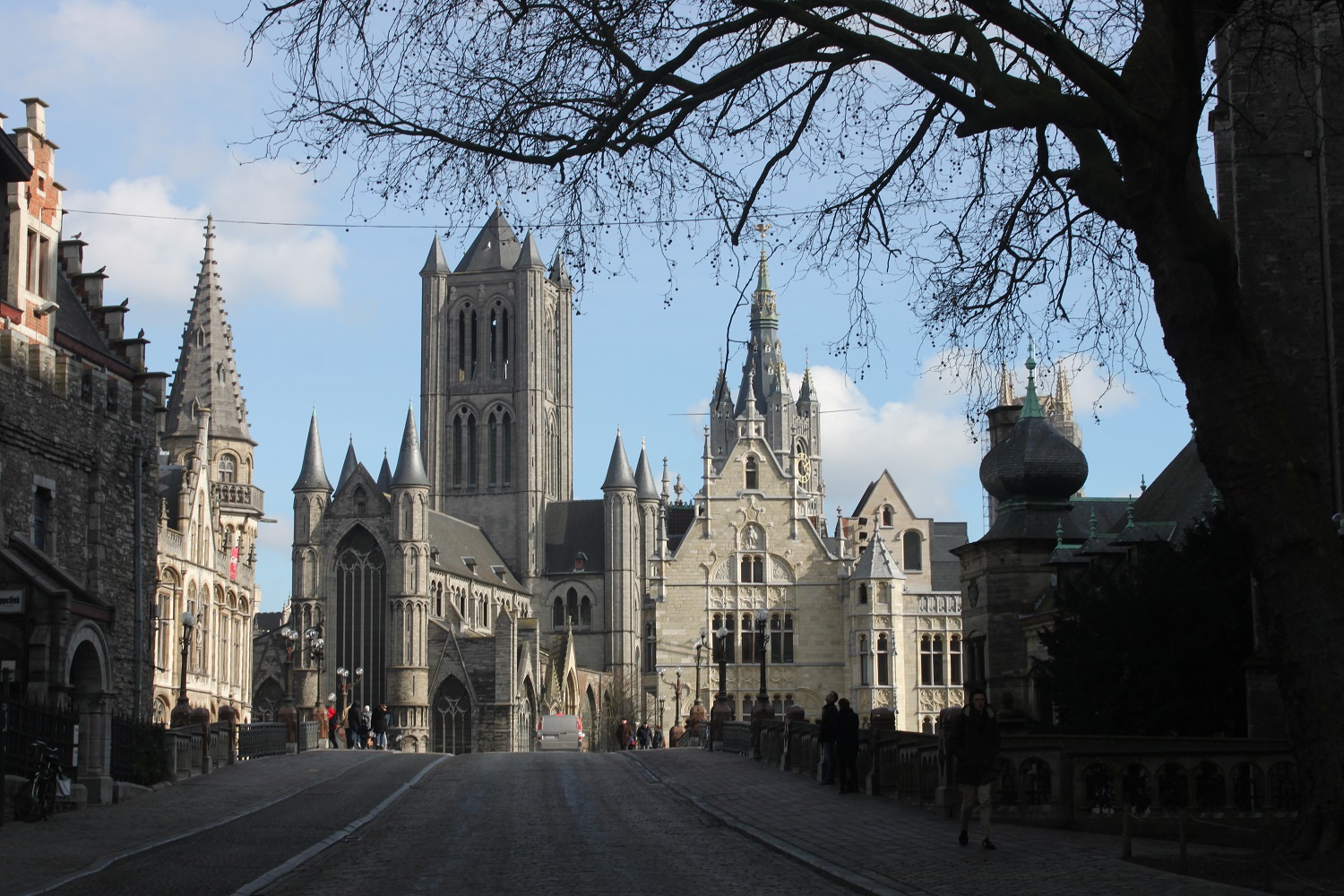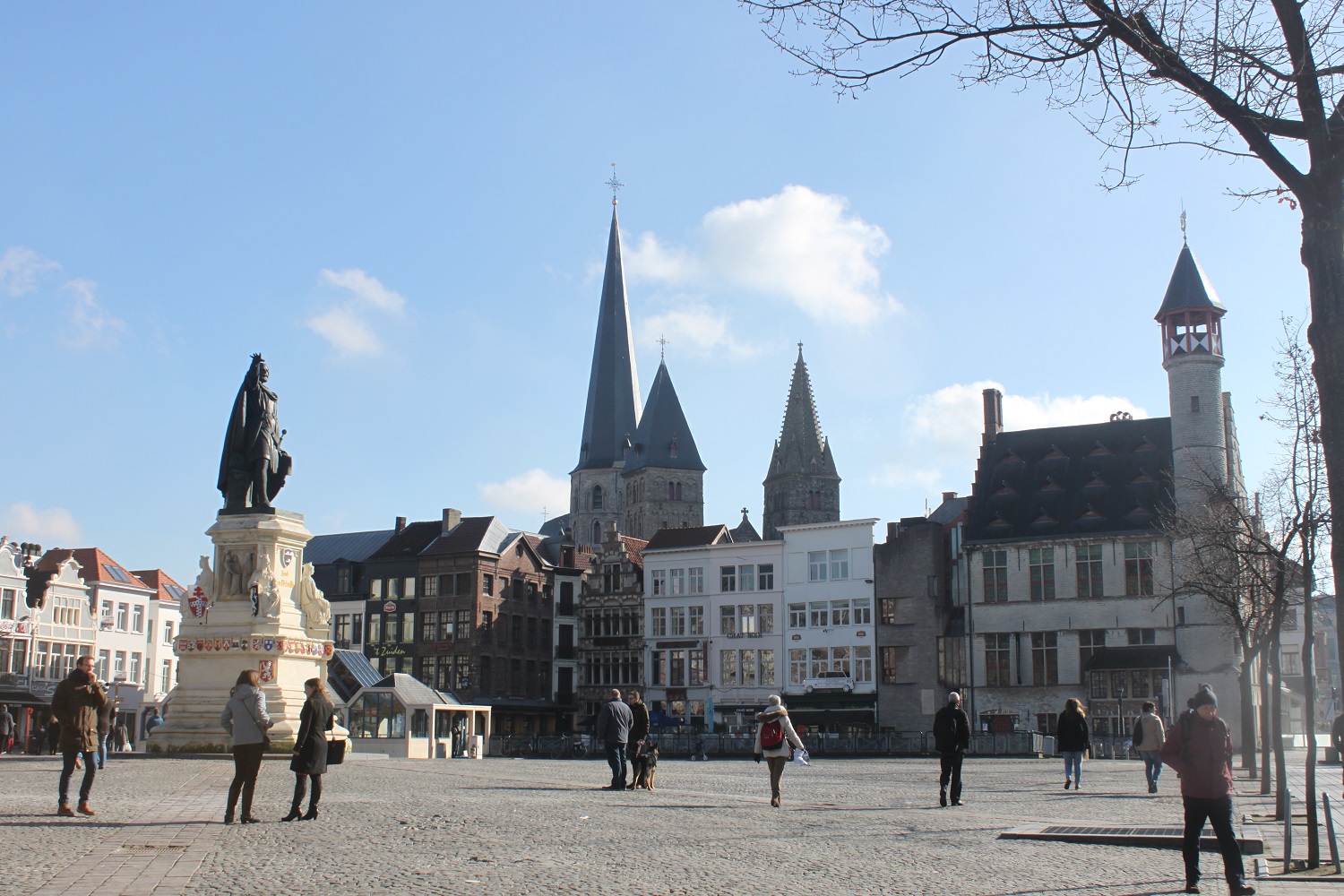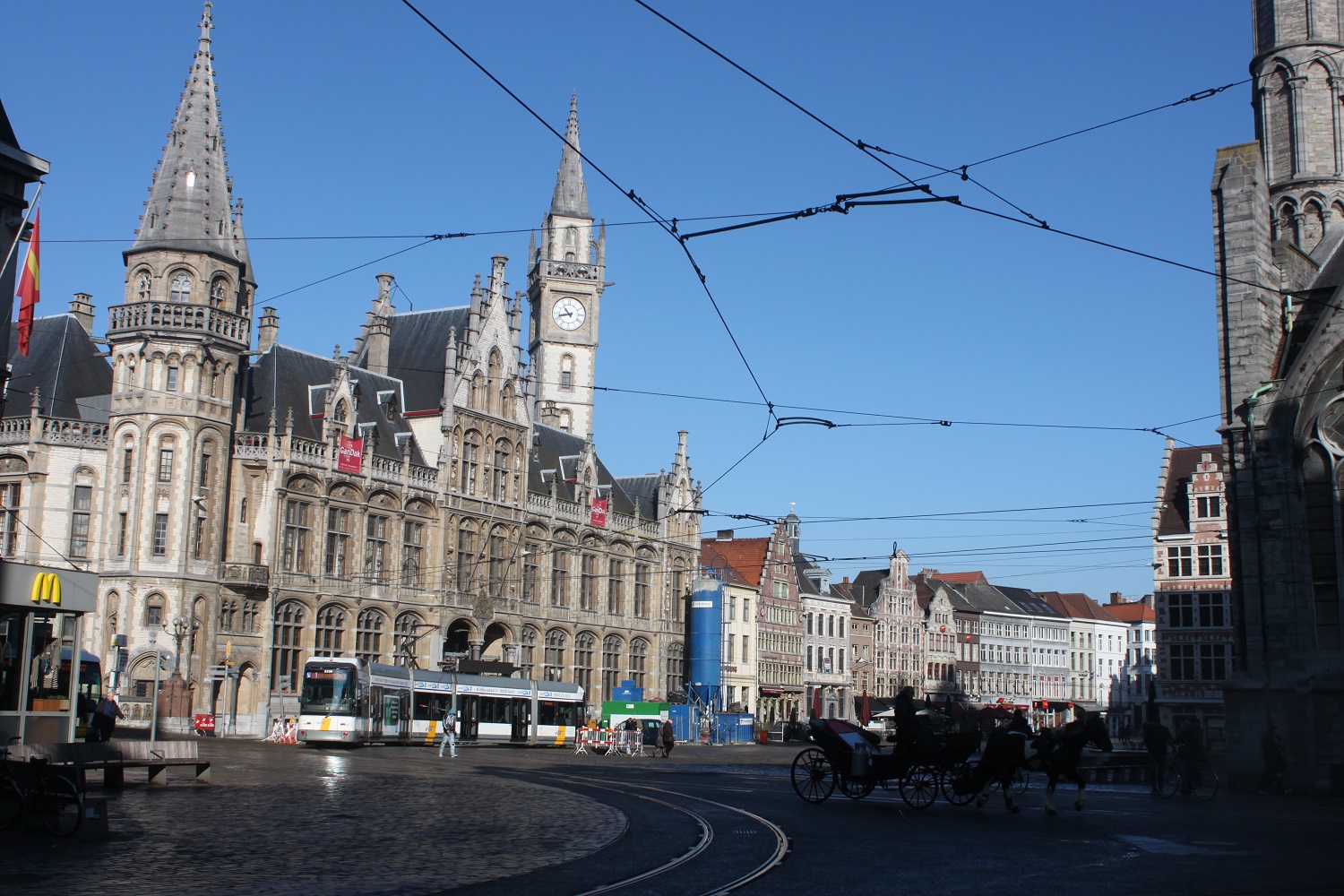 There's also a lot to do in Ghent. One of the best things to do is Gravensteen Castle, a medieval castle that houses a small torture museum and has fantastic views of Ghent. You can also stop in St. Nicholas's Church or better, St. Bavo's Cathedral which holds the Eyck masterpiece Adoration of the Mystic Lamb (Ghent Alterpiece). They also have a Design Museum. A boat tour is also nice and very appropriate for this canal city!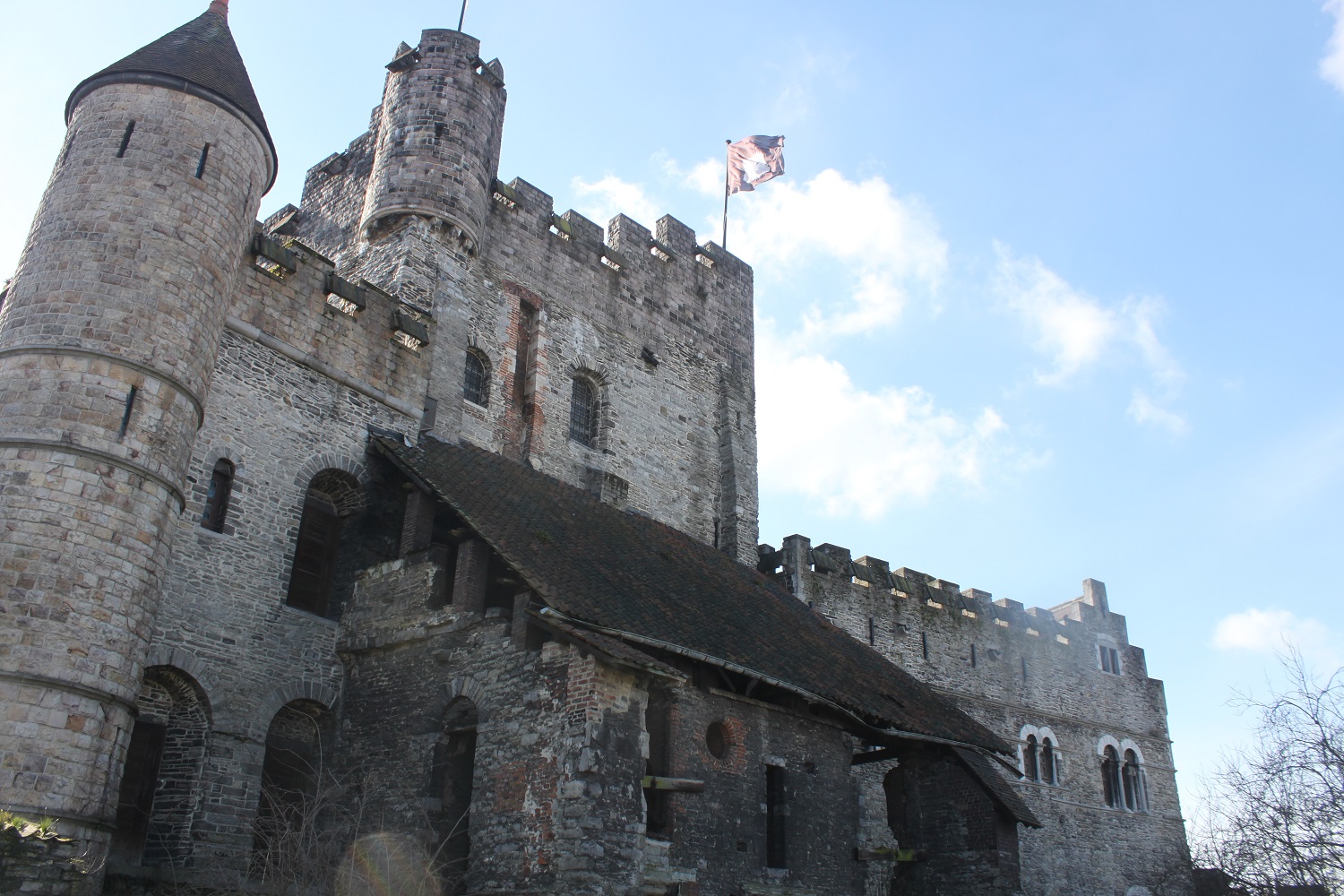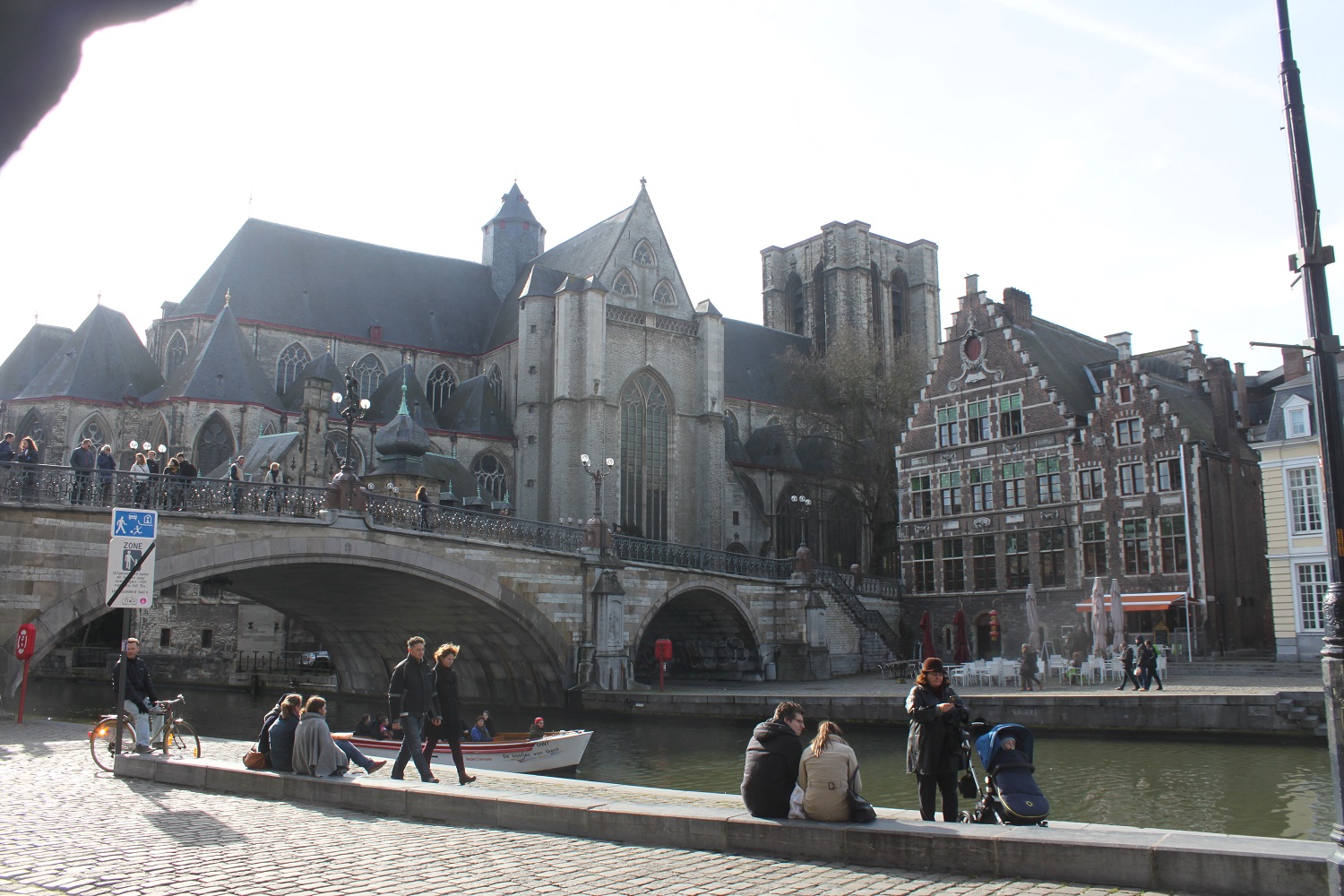 Ghent also has some really good food and lots of veggie options. If you like shopping for clothes, souvenirs, chocolate, home decor, and basically everything else, Ghent has a tonne of different stores. You can find them all over the city.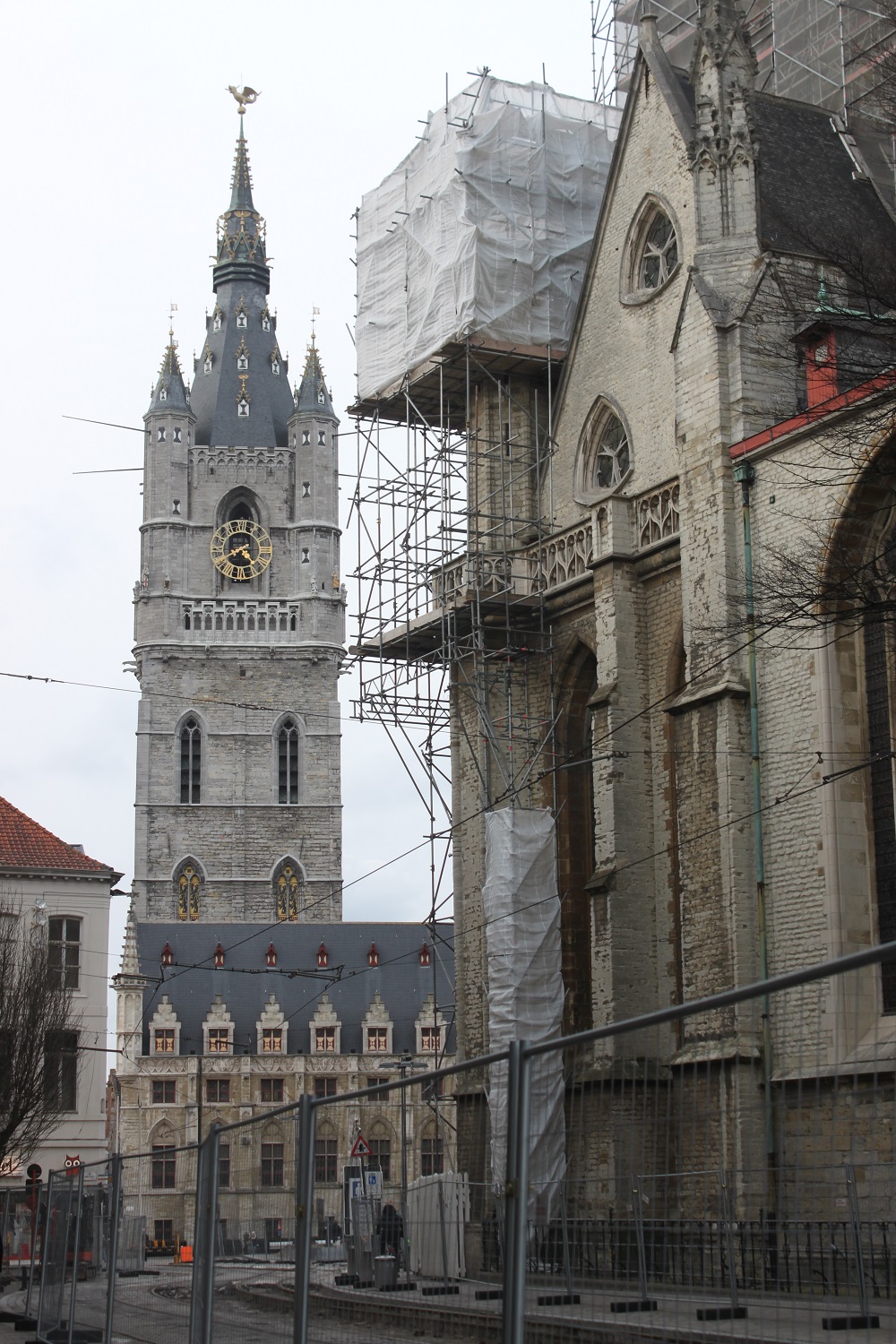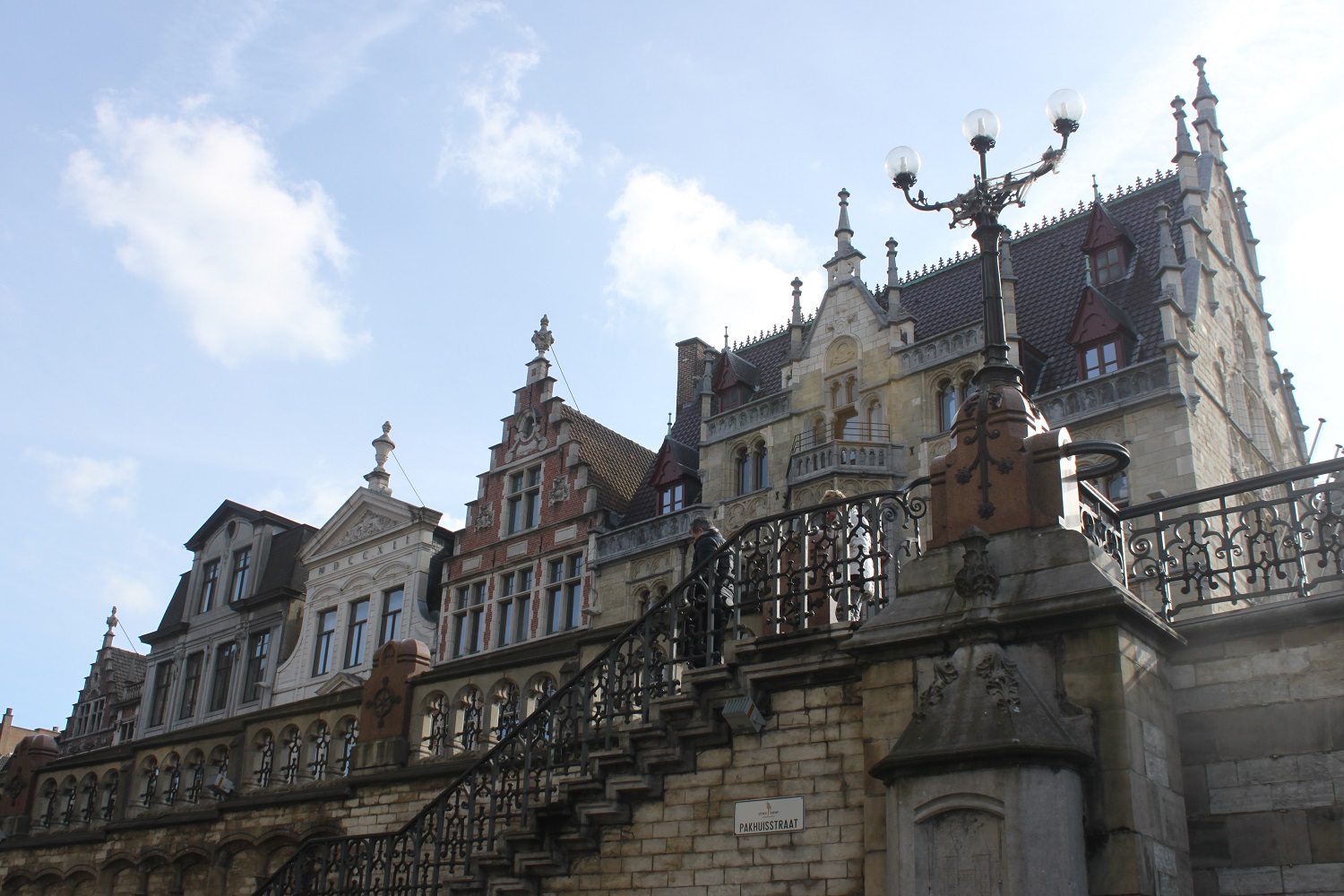 Even though I actually had a bad experience with stalker men the day I was in Ghent, I'd love to go back and possibly live there. It's not packed with museums but it's a very lively and large city, which makes it a great long-term destination. I highly recommend people put Ghent and other Belgian cities on their bucket lists.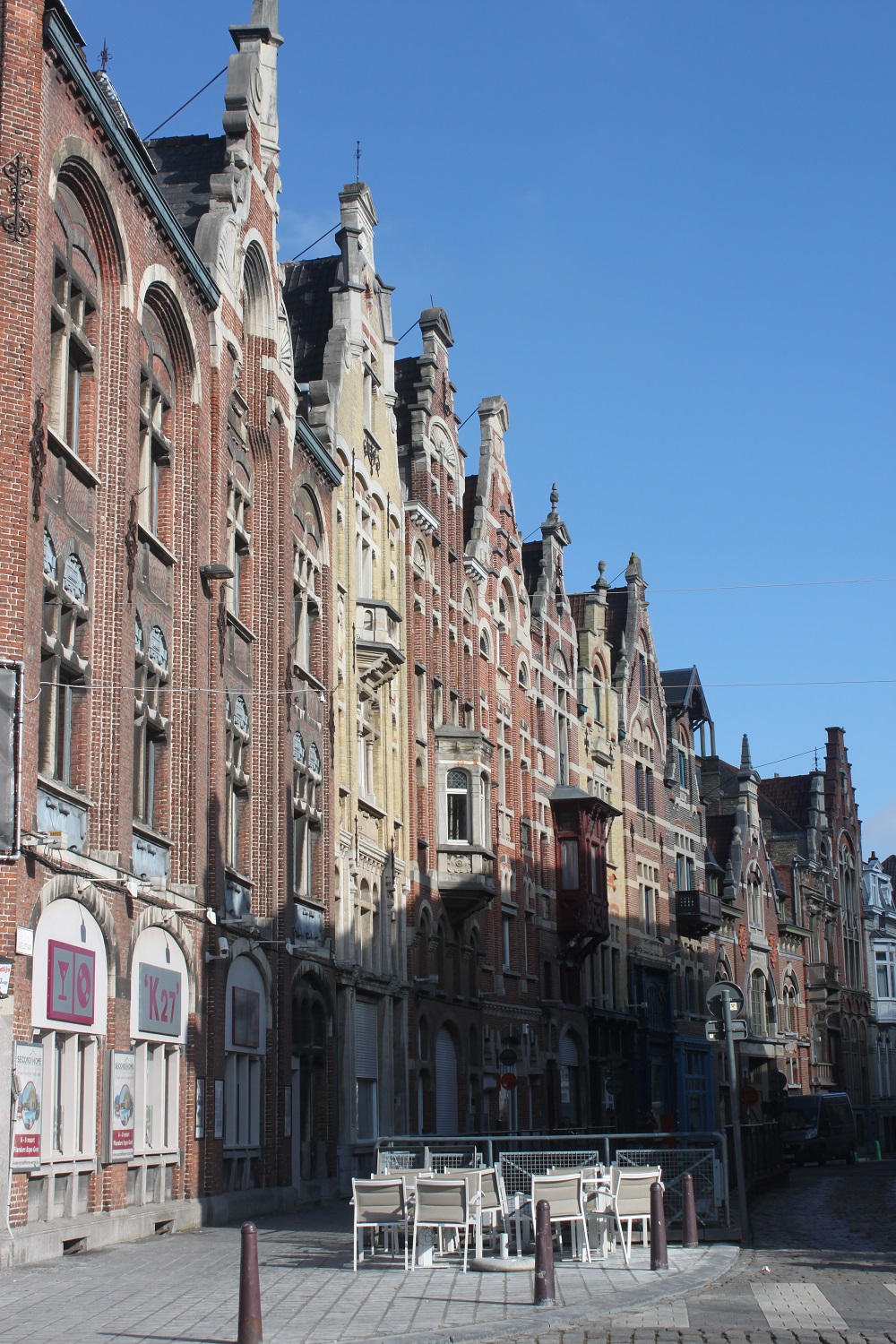 Have you ever been to Ghent? What did you think?
Posted on Sunday, March 10, 2019 in Destinations
Tags: belgium, europe, flanders, ghent
No Comments ★ Permalink