An Ode to Notre Dame
I heard it first when my dad emailed me, but I thought it was some kind of joke. At the time, there was only about 2 or 3 articles reporting it but like the flame, the news spread quickly all over: Notre Dame of Paris was on fire.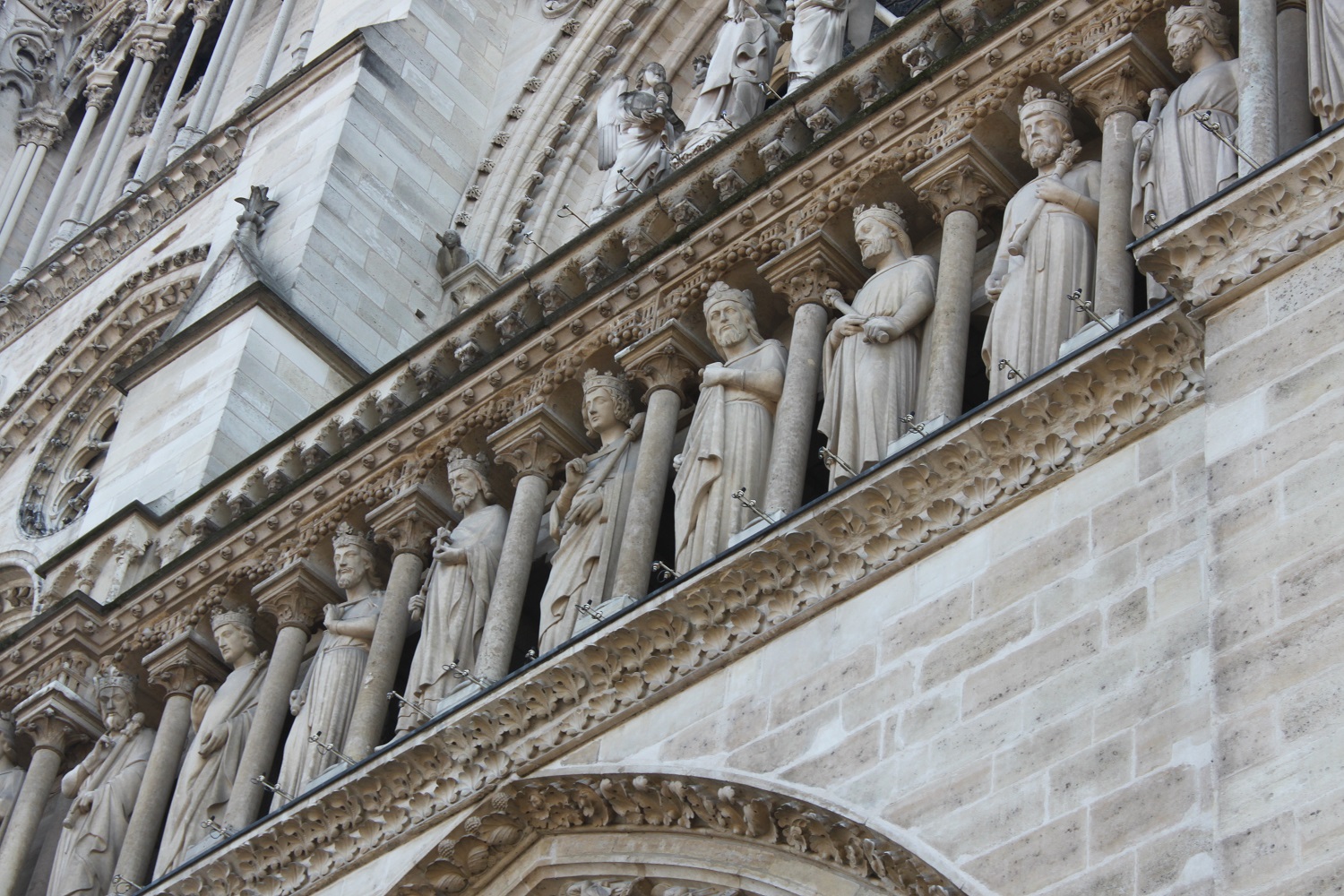 I was constantly checking on updated reports on the condition of the cathedral. It was a whirlwind. First everyone was freaking out about the relics and artwork inside the cathedral, then it was said that they were all saved, then it was implied that perhaps they weren't all saved. The spire collapsed and it felt like it was real – Notre Dame was burning down. Notre Dame is a stone structure, so I didn't really think it would be damaged beyond repair. But when people were (falsely) saying that the structure had collapsed and the towers might not be saved, that was terrifying.
Some people laughed and made memes. Some people expressed their condolences. And some of us mourned. Notre Dame is such a weirdly enchanting place. As it's one of the most recognizable and visited landmarks in the world, one would think it's a tourist trap. There are lots of beautiful cathedrals in the world but Notre Dame is special. It's one of the oldest buildings in Paris and it's on the isle that birthed the French capital. In recent years, visiting has been majestic for many people. It was so tall, serene, and intricately decorated. Dark, but in a way that could make one feel contemplative. I'm not a religious person but being inside was so calming. Paris is an ancient city but Notre Dame is such a beautiful and large monument. It's seen almost a millennia of French history. Today there's the Eiffel Tower, the Centre Georges Pompidou, the Arc de Triomphe, but Notre Dame has sat there for hundreds of years, reminding us of how passive we are.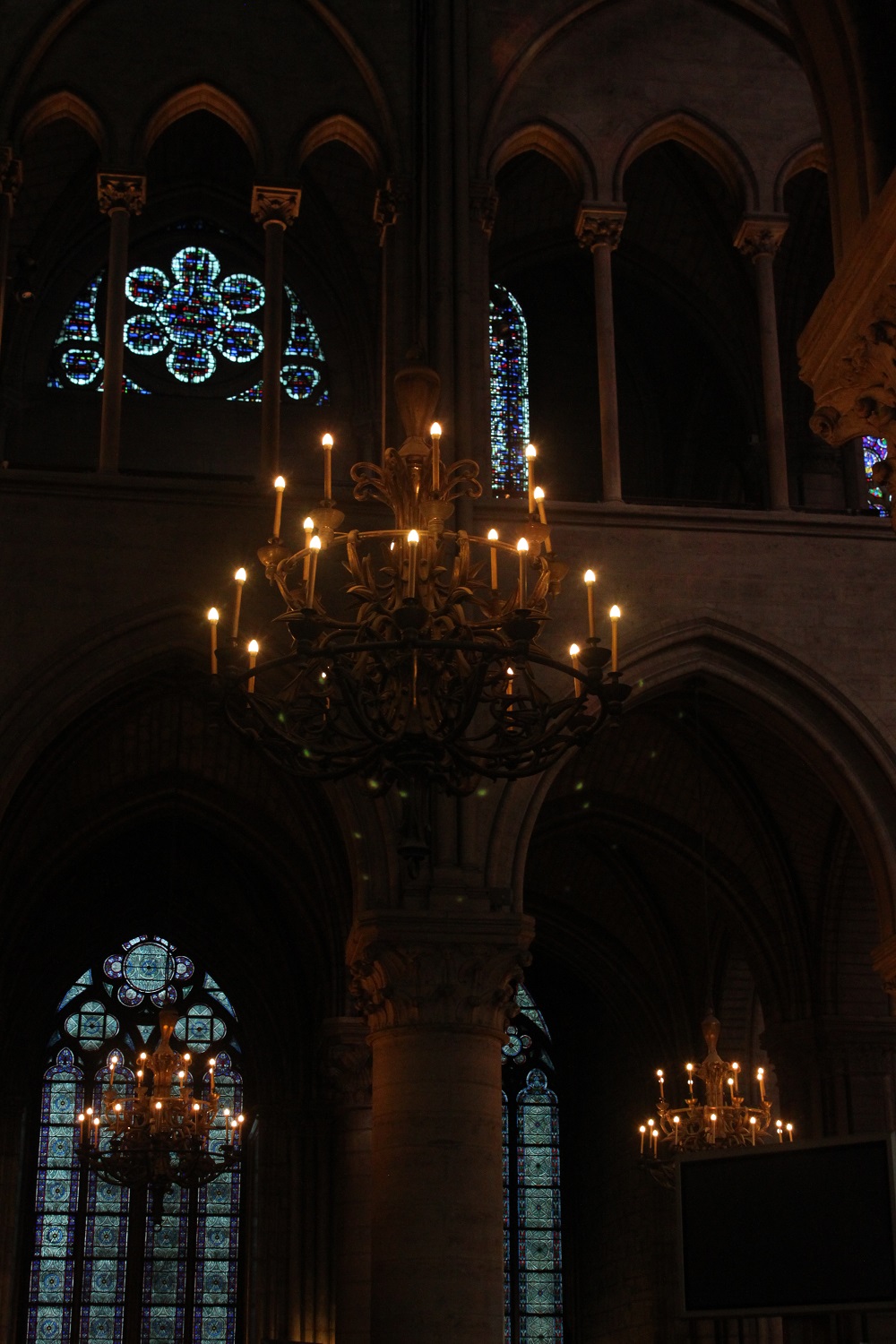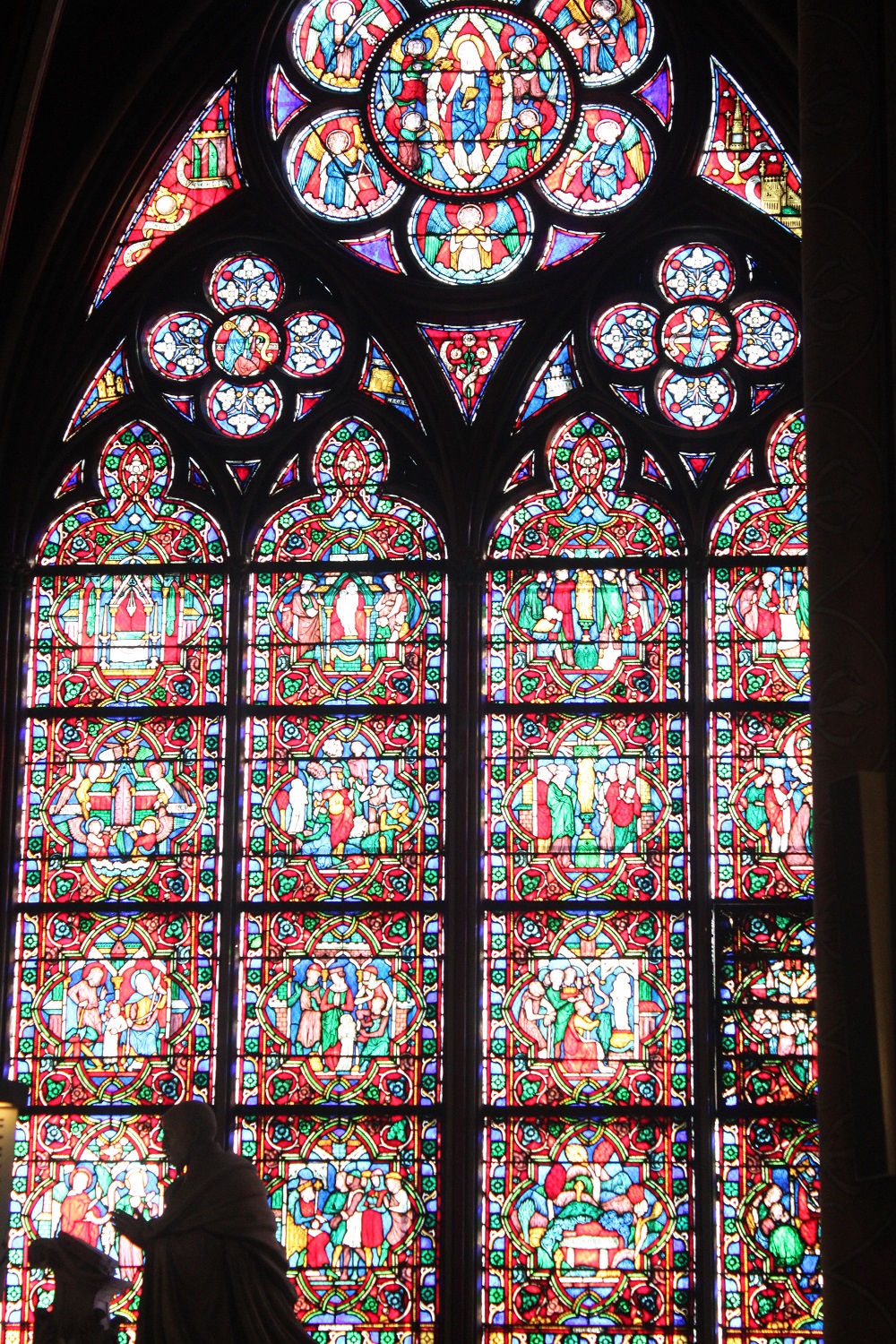 I didn't have the best time when I studied abroad in Paris. I got cheated on, my classmates and roommate were very rude to me, my French was constantly criticised. But when I was stressed out or upset, I'd head over to Notre Dame. I'd go inside during the day and wander through the columns or I'd sit outside and people watch. It was a safe space of sorts. It made me focus on something bigger than myself, something I would always find beautiful and relaxing. It had seen so much through the huge city in time, and there I was, a temporary speck. It would make me feel like amongst thousands of tourists and Parisians, it was just me and the medieval cathedral, alone.
And I think that's what I loved about it – that it felt like solitude.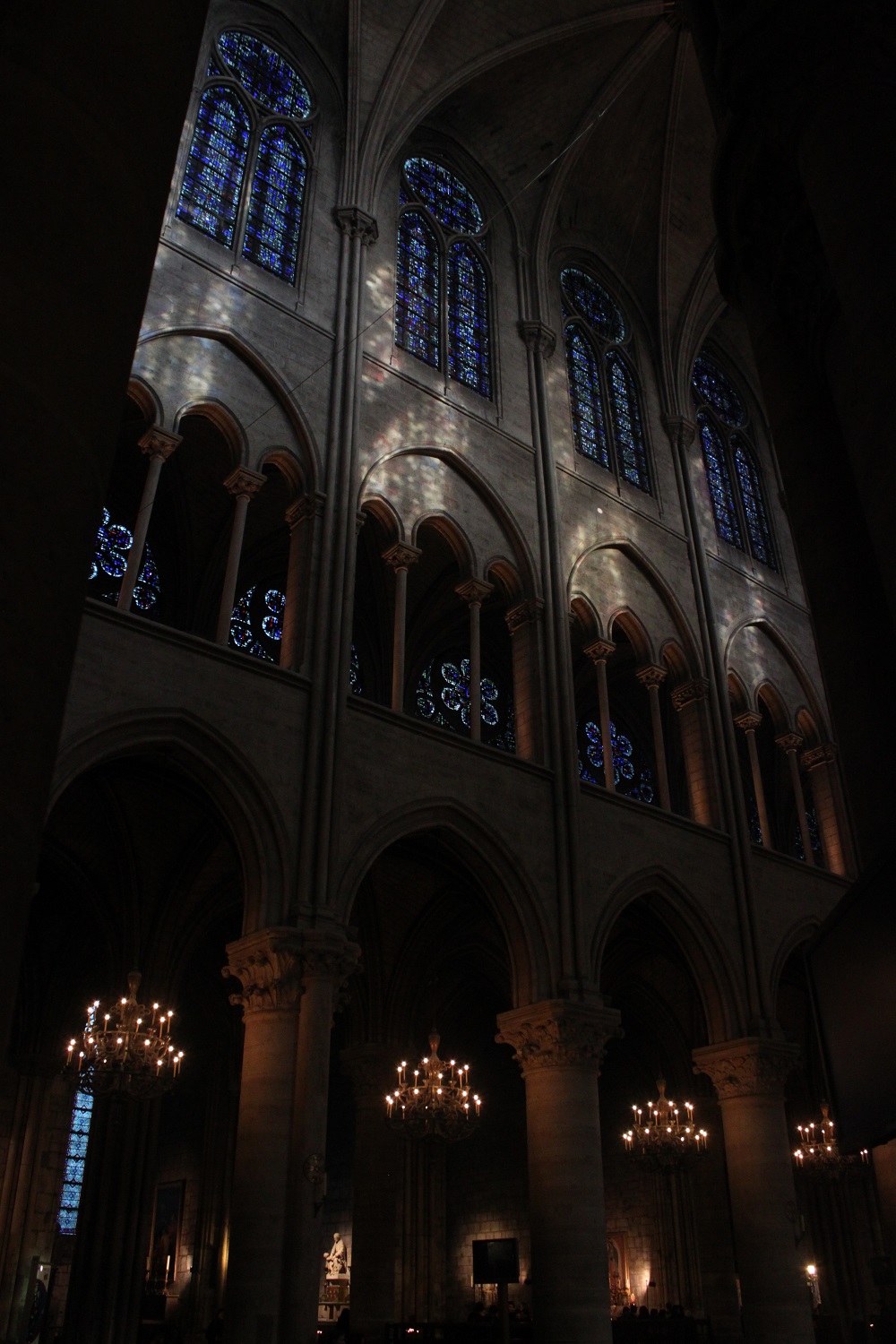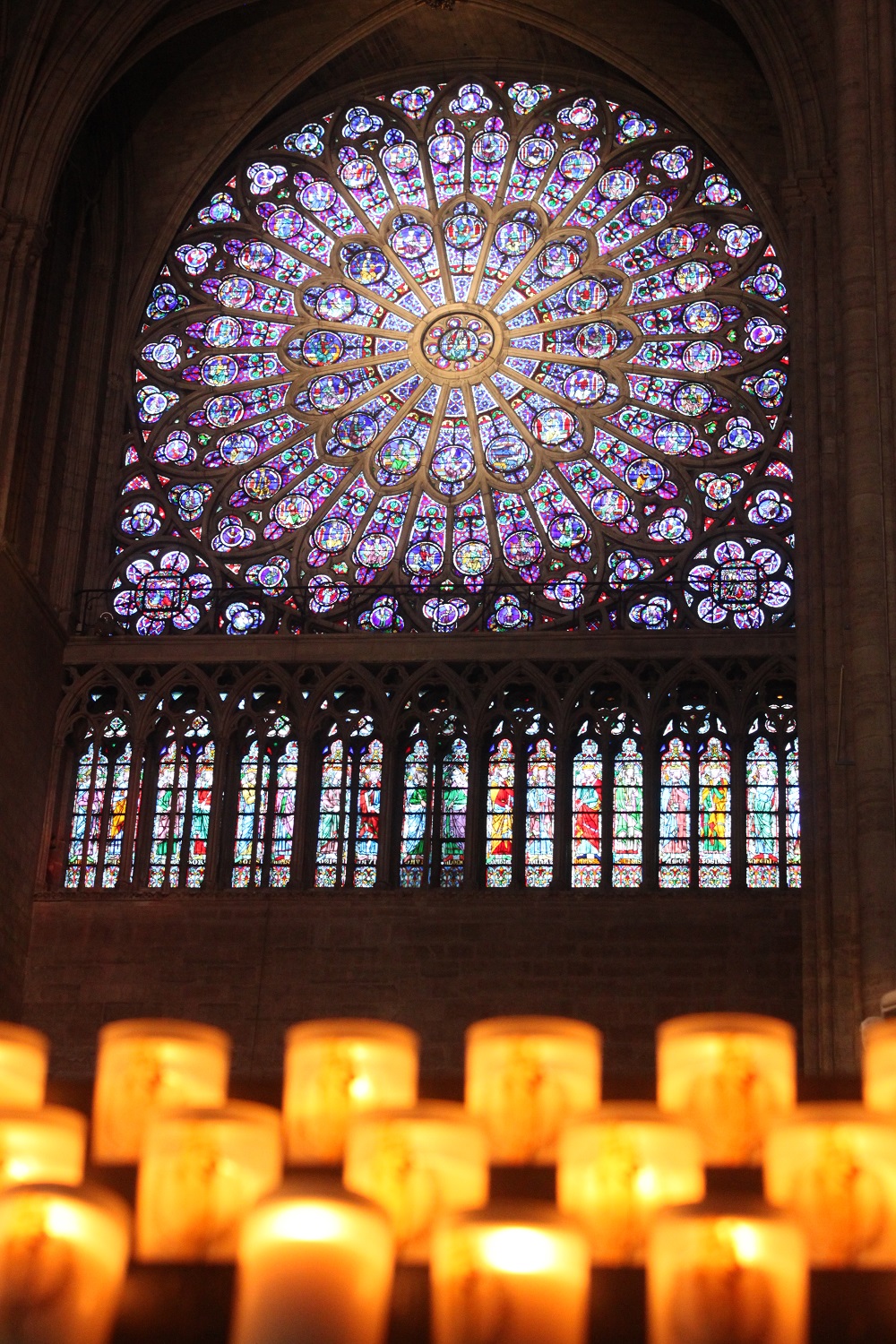 So that's why my stomach turned and my head spun when I heard Notre Dame was ablaze. That's why I had to take a breather. Notre Dame was one of my favourite places in the world, and surely my favourite place in Paris. It made the world feel so mortal. It was strange to think that after hundreds of years, I'd be alive to see the life and death of such a famous cathedral. That to my children, I may be telling them stories of what once was rather than what is. I was so sad that they and everyone else after me wouldn't get to see the same structure that humbled and comforted me in my time of need.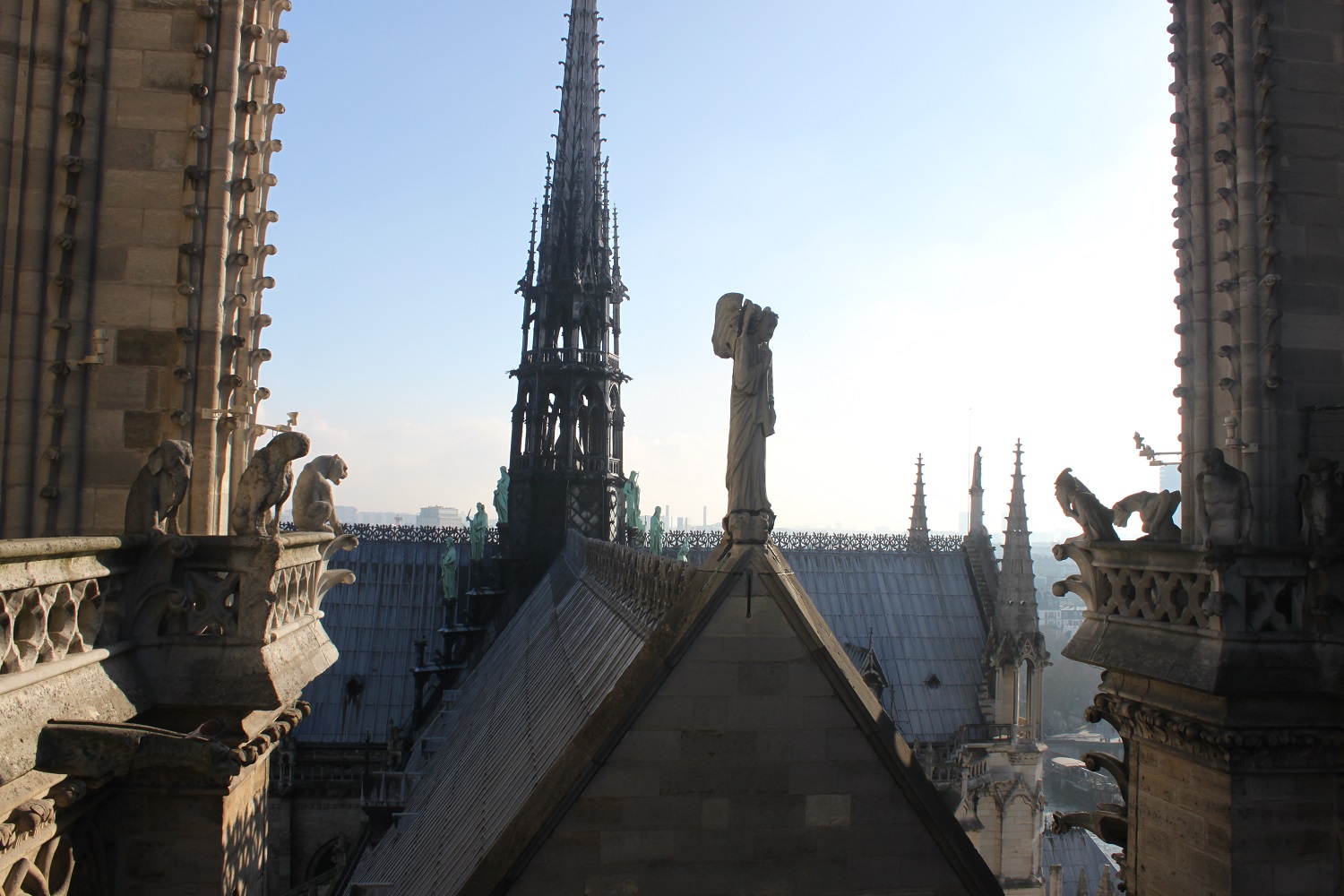 And when it burned, the community of mourners that came together demonstrated that I wasn't alone.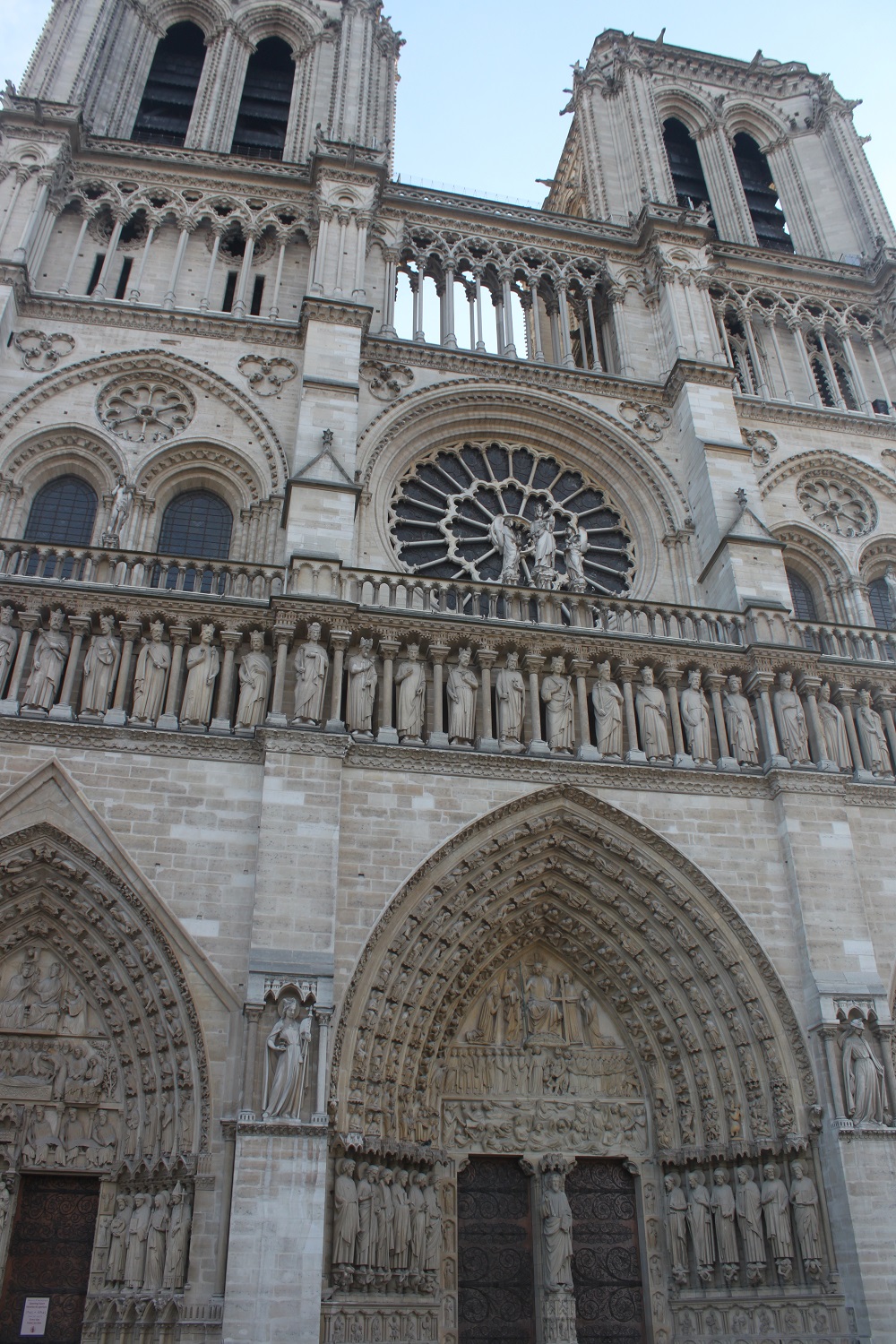 I'm so glad the structure is intact and will be rebuilt and thank goodness there were no fatalities. With the cathedral's age, some type of destruction is sadly inevitable. Yet the destruction came and the cathedral lived on. Yes the interior is gone, and yes it will probably be closed to the public for a few years at least. But it could've been worse. Actually, with the amount of time the flames had to spread, I'm surprised it didn't suffer more damage. It will be interesting to see how they redo the parts of the cathedral that burned. Will it be an exact replica? That's my guess.
I just know that the year Notre Dame opens up again, I'm getting on a plane and heading for Paris.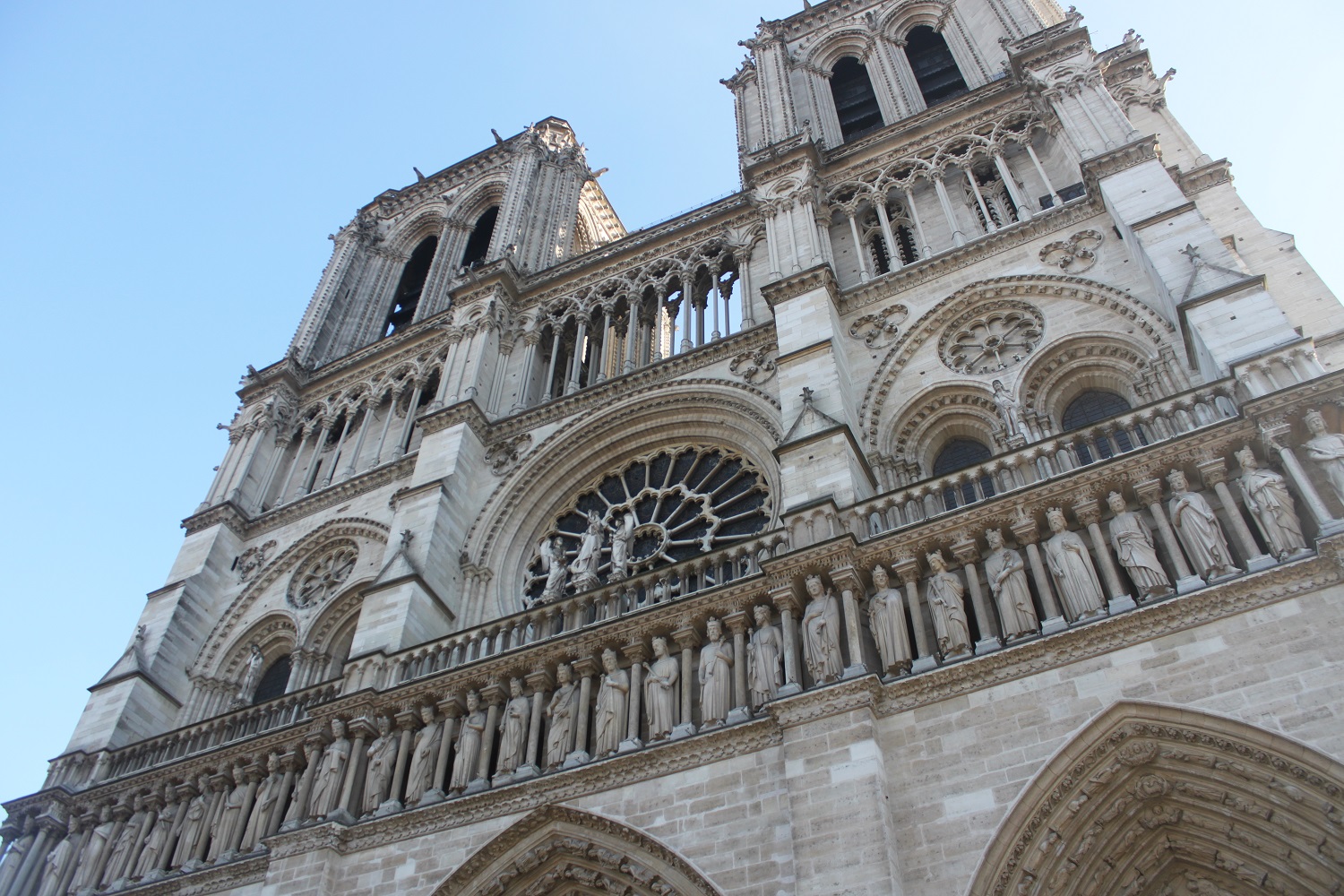 Posted on Friday, April 19, 2019 in Stories

No Comments ★ Permalink
Highlight: Miyajima (Itsukushima)
Miyajima is one of the most beautiful places in Japan according to locals, but it's also someplace that a lot of tourists skip over. However if you have more time to spend in Japan, Miyajima is definitely worth a visit.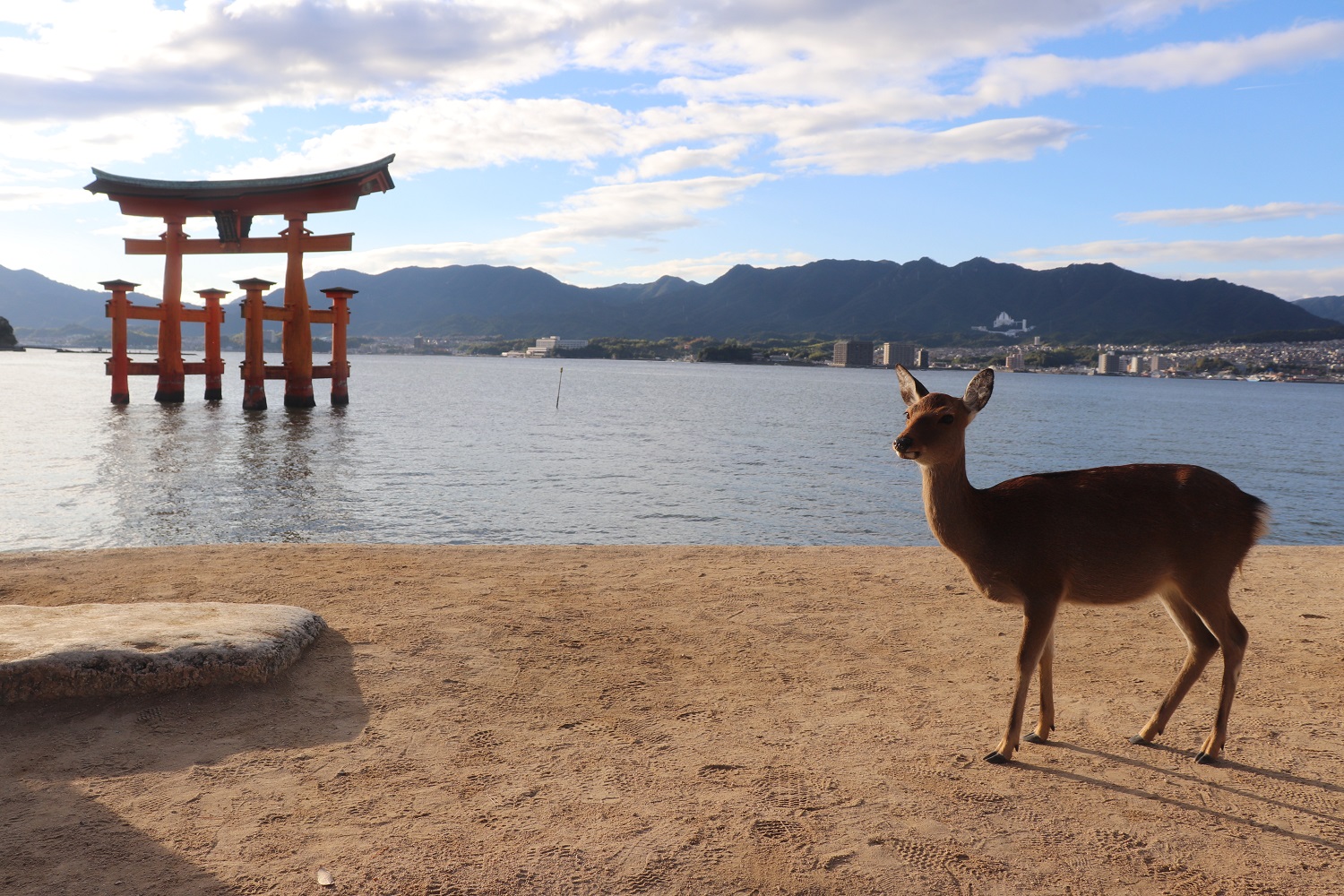 The most iconic part of Miyajima is the Itsukushima "Floating" Torii Gate, which is huge and absolutely gorgeous. You can see it both in low tide, when you can go up to it in person, and high tide, when it's surrounded by water. The current shrine dates to the 1800s but a shrine has been in that spot since at least the 12th century, making it almost a thousand-year-old spectacle.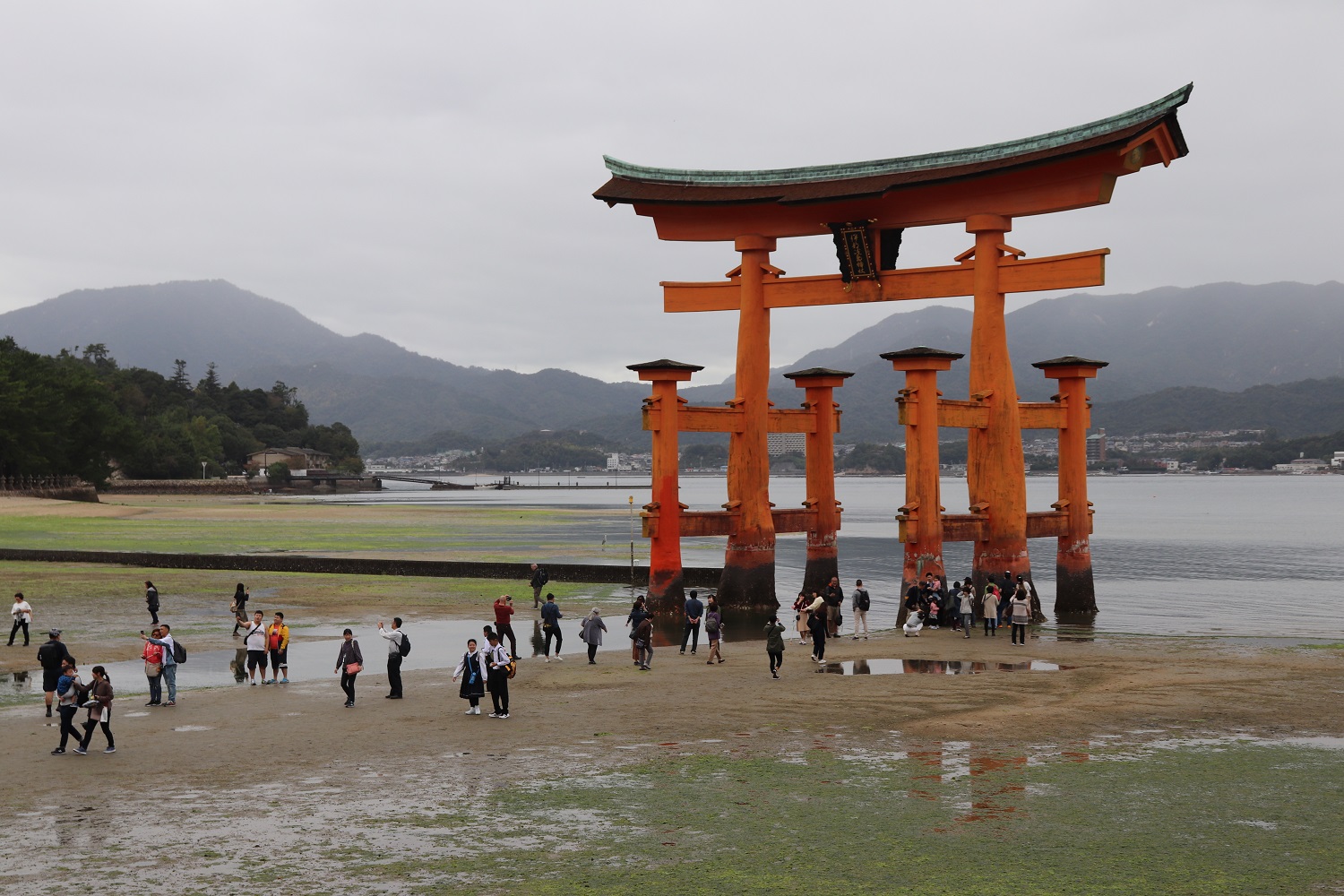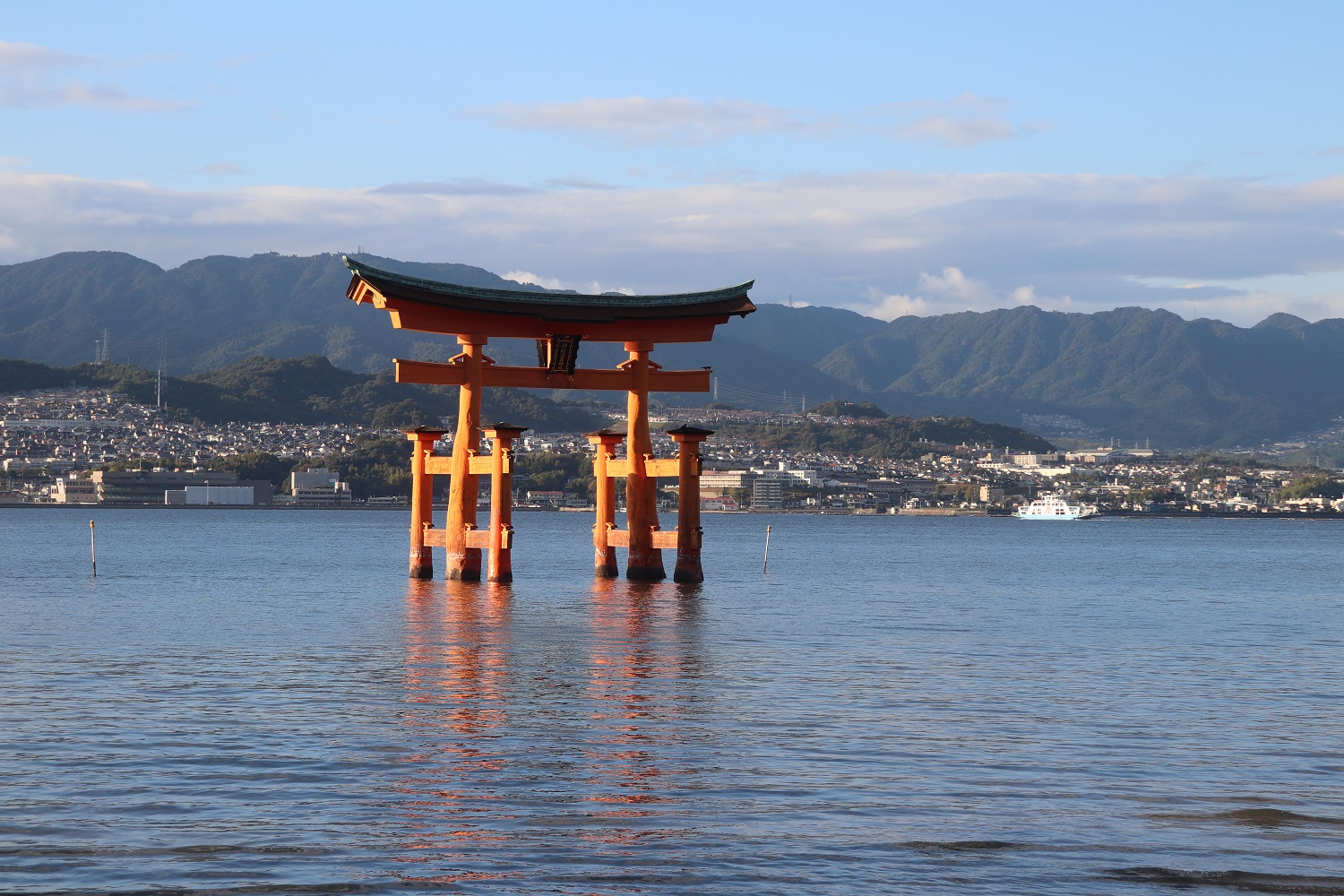 Part of the Itsukushima Shrine is several meters behind the gate. It's a pier-like space of worship that also "floats" during high tide. Today you can pay an entrance fee to visit during the day, and at night they have music playing (at least they did when we were there). Nearby they also have a treasure hall showcasing some artefacts from the shrine's history. This is the island's main attraction but there are other great shrines surrounding.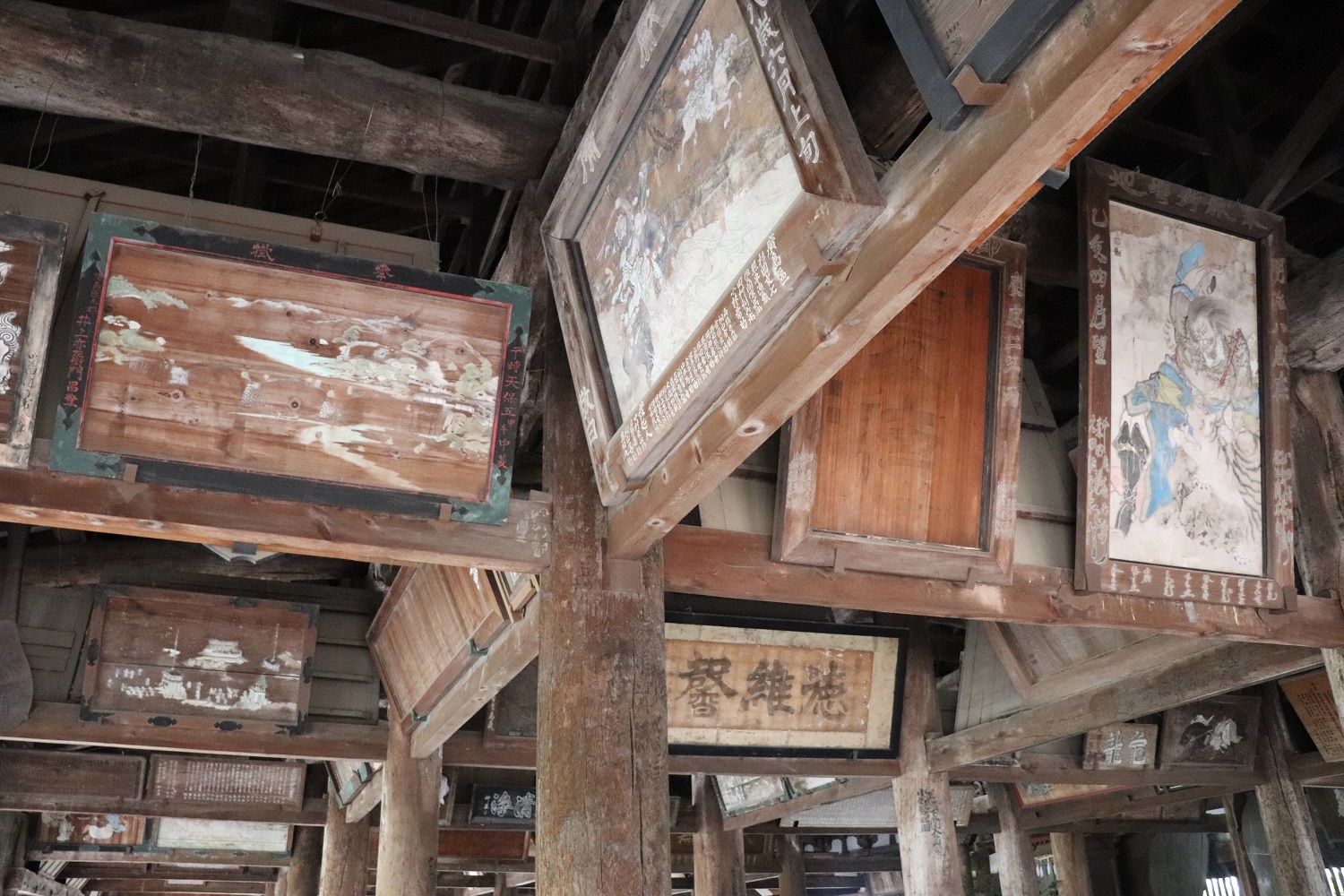 The Senjokaku Pavilion is a wood building built circa 1587. Today it boasts magnificent views and doesn't look like much, but the wood beams across the ceiling boast beautiful paintings. Next door is the Toyokuni five-story pagoda. Honestly there are a tonne of other smaller shrines in the area, but none were as memorable as the great Itsukushima shrine. Everything is so close together that it's quite hard to miss anything.
Miyajima also has a History and Folklore Museum as well as an Aquarium – maybe for if you have an extra day.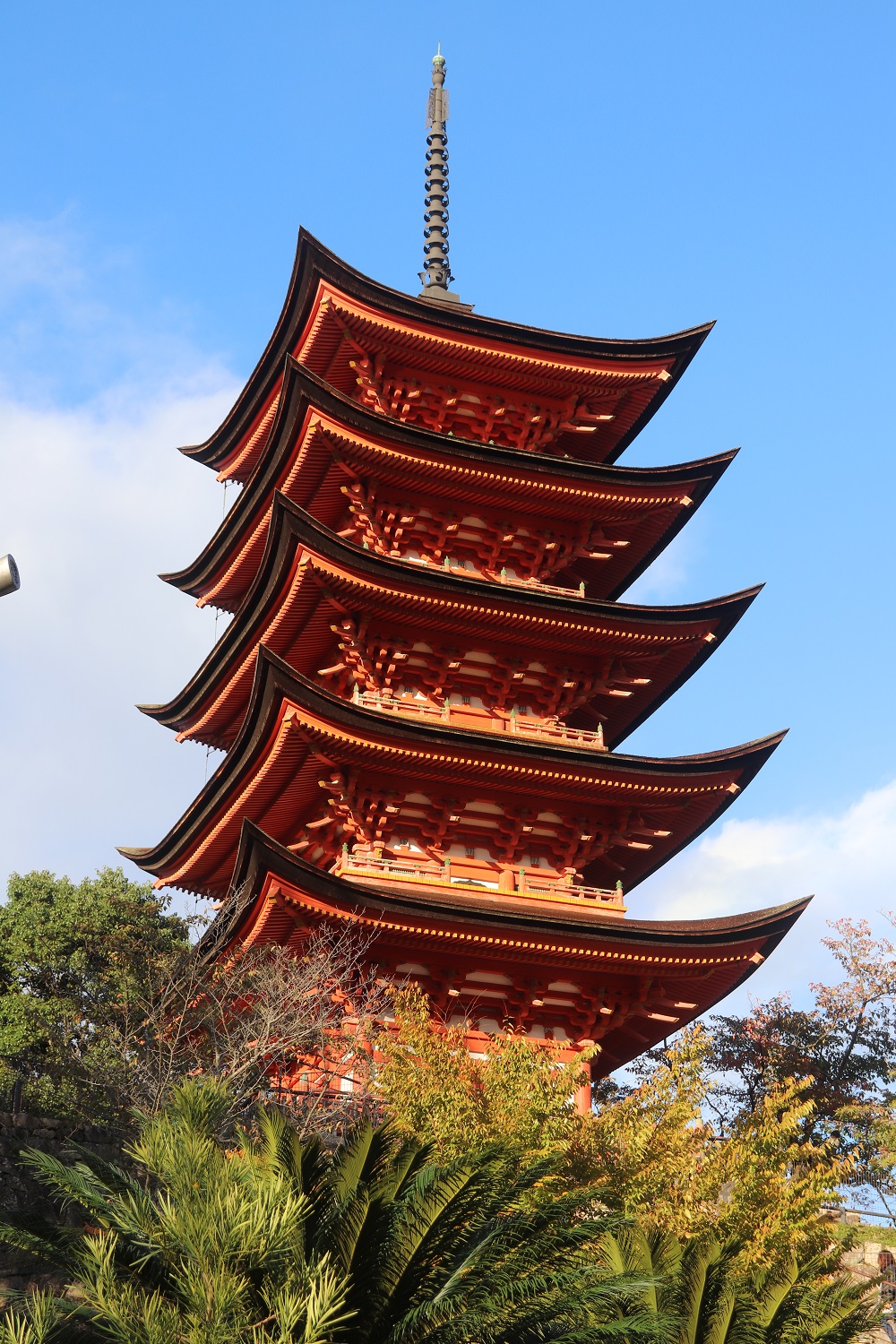 Though a lot of people come for the shrine, some will stay for the hike to Mount Misen. When you get to the top, there's an observatory. There are a few ways to get there. The easiest is to take a small hike to the ropeway and then go up that way. You can also do a longer hike through the Primeval Forest (which has several signs for poisonous snakes and other dangerous animals, by the way). If you're up to the challenge, the island is a very peaceful and great hike to take. I went up to Daishoin Temple and then headed towards the mountain that way. I'd recommend at least 2 hours to get to the top, maybe more depending on how quickly you can hike. If you plan on doing this during your stay on the island, I'd definitely recommend staying on the island or giving yourself ample time on a day trip.
There are some resources here and here for planning your hike.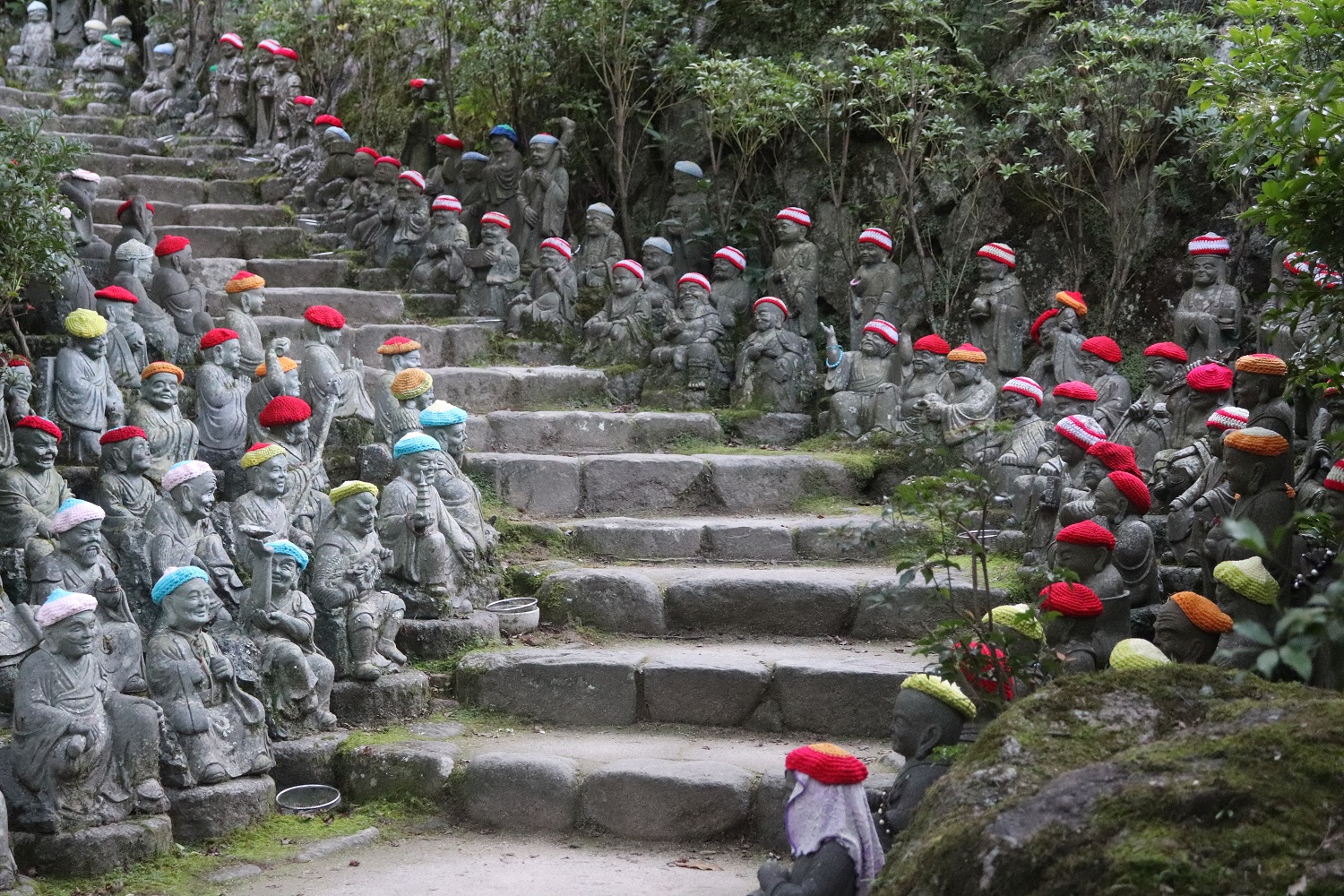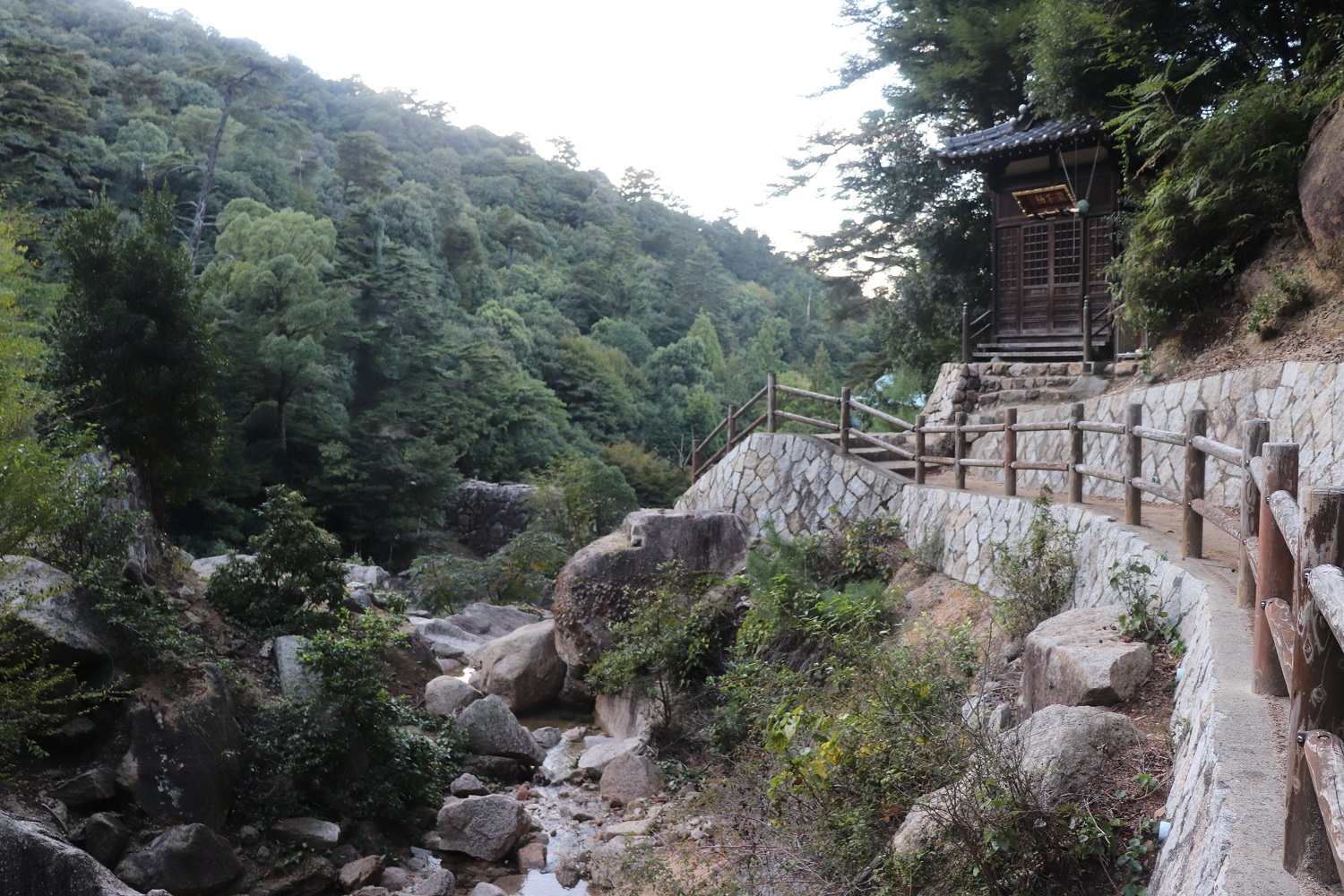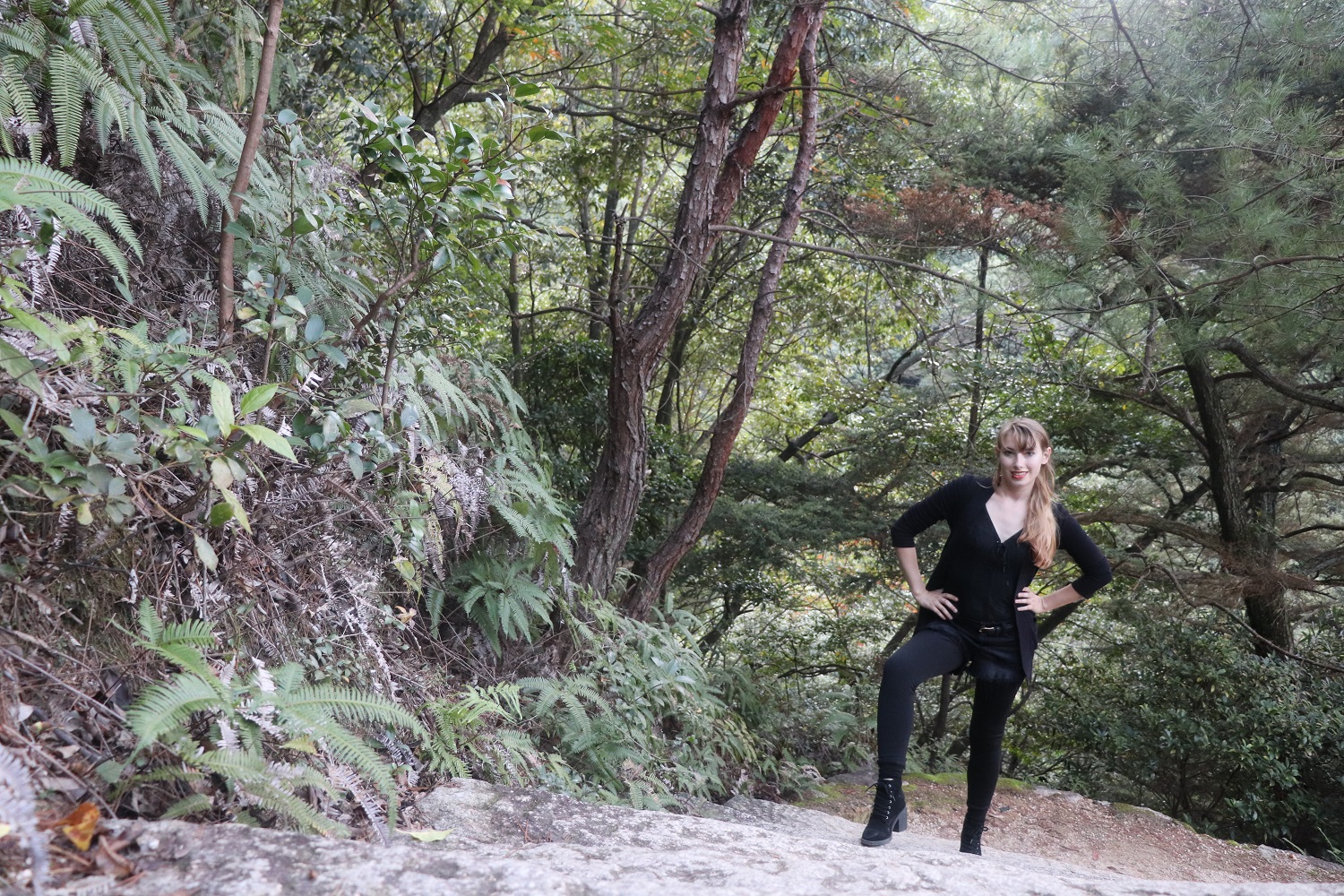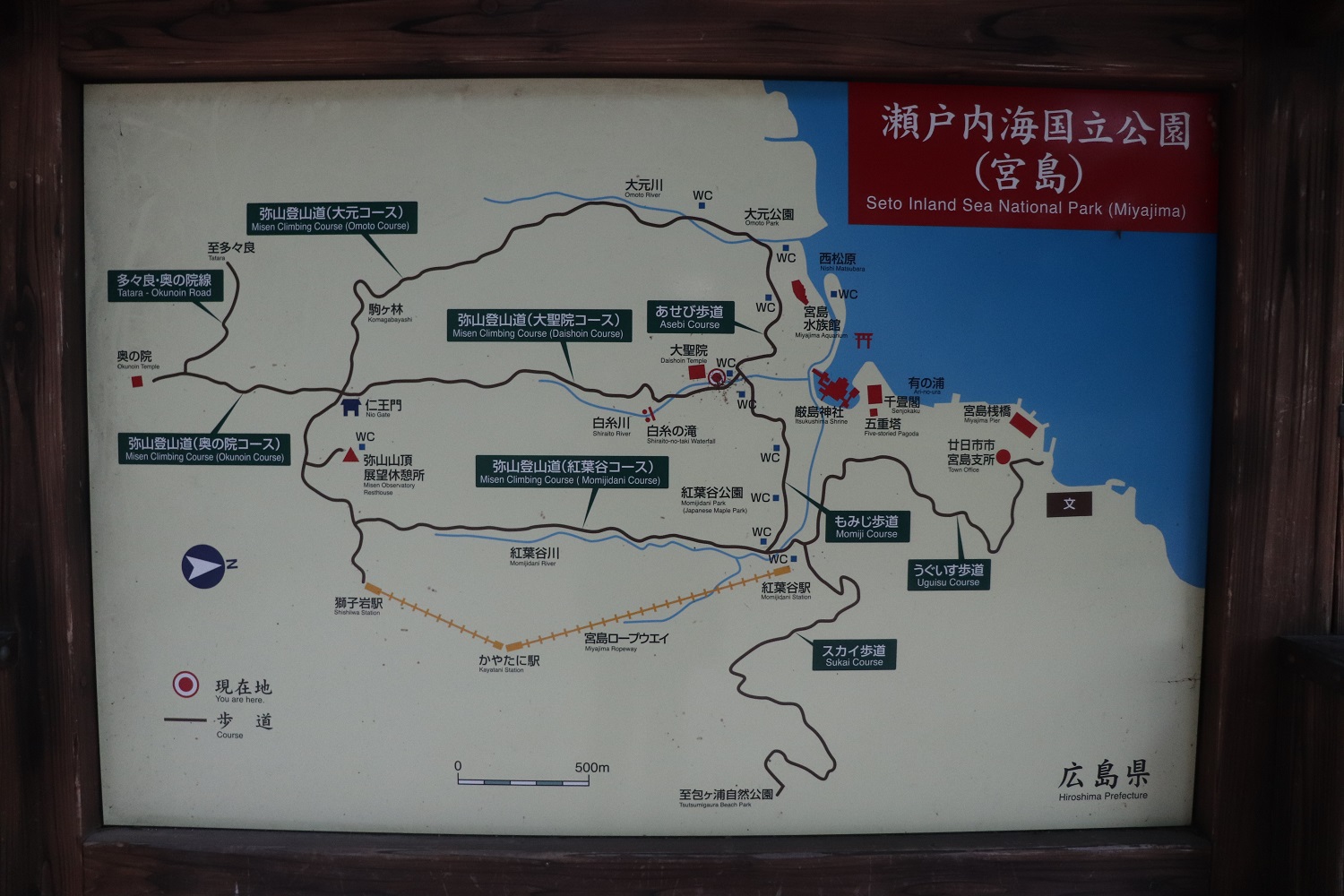 The town itself is very tourist-y, as expected. They sell lots of souvenirs and everything closes early. However you can try a local delicacy, the maple leaf cookie (which I think is more like a pastry). The food selection is not very vegetarian friendly but a restaurant right next to Yamaichi Bekkan hotel does have a menu that's vegetarian and vegan! Just know that you might want to grab dinner before 8:00pm to be sure you can eat before everything closes up.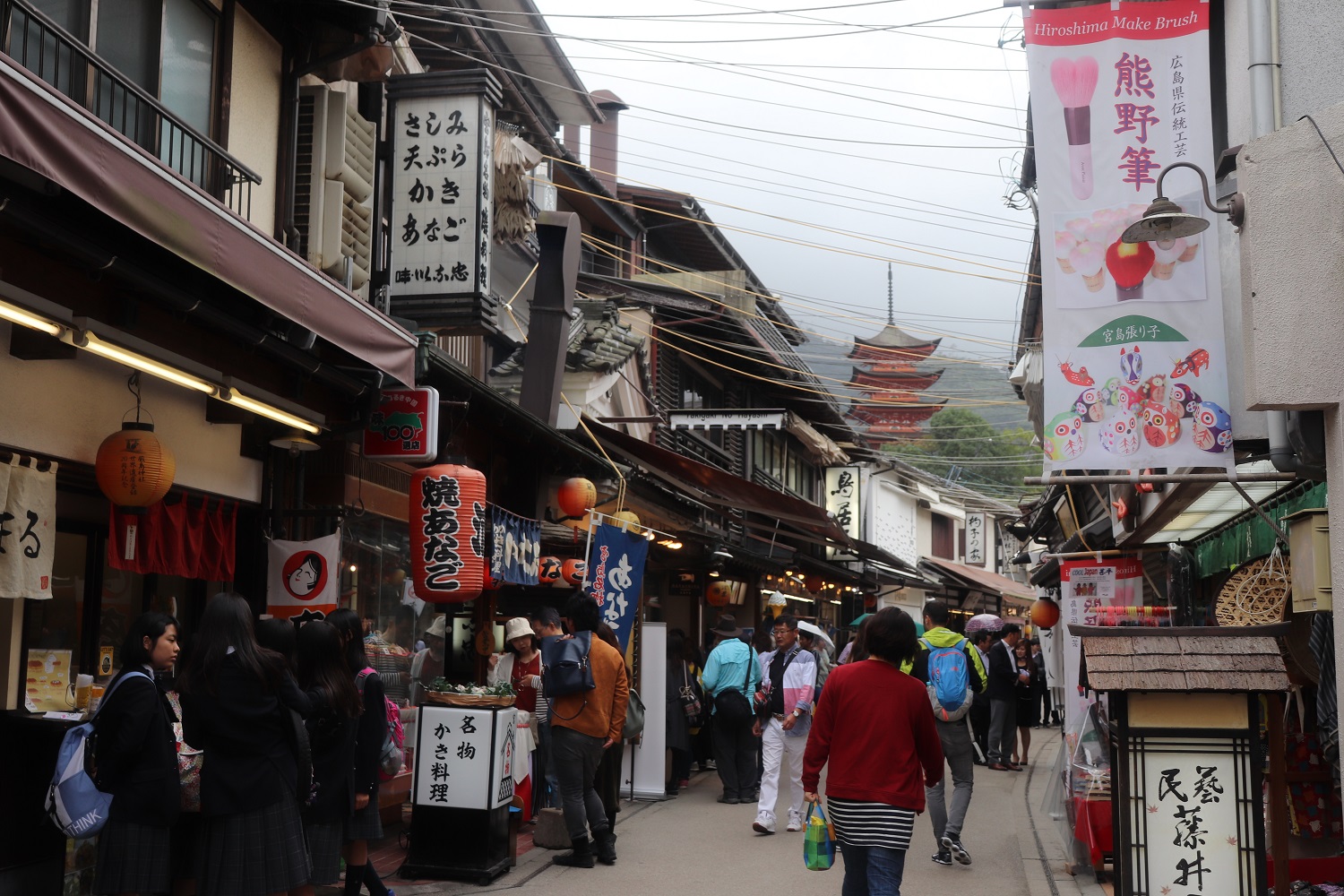 How to get there: It takes about an hour to 90 minutes to get from Hiroshima to Miyajima and there is a transfer. The people who work at the train station will be able to help you. Once you get to Miyajima station, there are a tonne of signs that direct you to the ferry. With your JR pass, the ferry is free; without it, you will need to pay 180 yen. The ferry leaves quite frequently but there is a timetable here for your reference.
Because of the distance from Hiroshima, it can easily be done as a day trip. However my brother and I splurged on a hotel on the island and it was a very peaceful, memorable stay.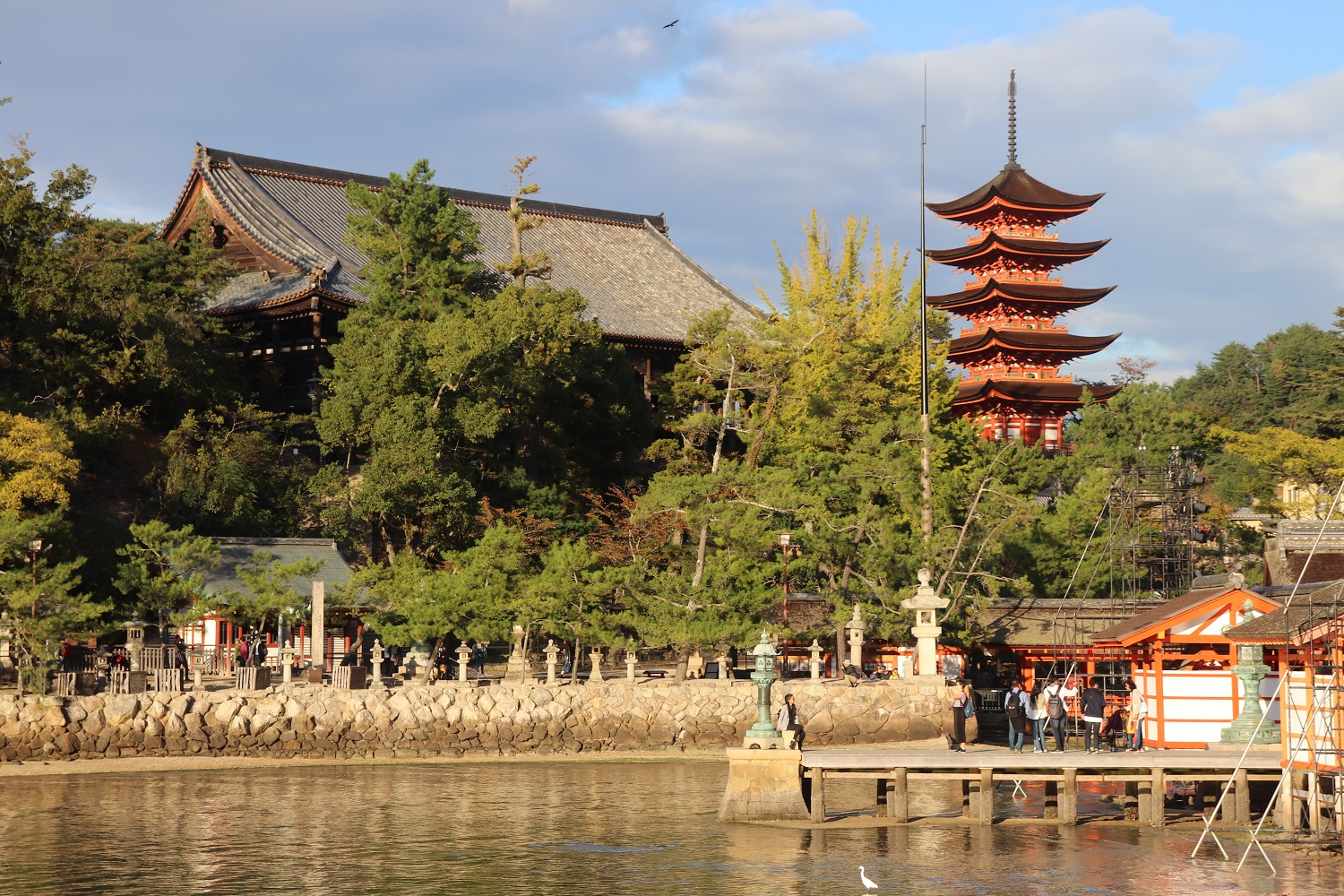 Have you ever been to Miyajima? What did you think?
Posted on Monday, April 15, 2019 in Destinations
Tags: asia, itsukushima, japan, miyajima
No Comments ★ Permalink
Highlight: Bruges
Bruges, Belgium is a fairy-tale city and one of the most unique and charming I've been to. A lot of people head to cities like Paris and Amsterdam but miss out on the beautiful country of Belgium. Bruges is definitely a city more people should consider visiting, especially if they like the aesthetic of medieval times combined with the comforts of today.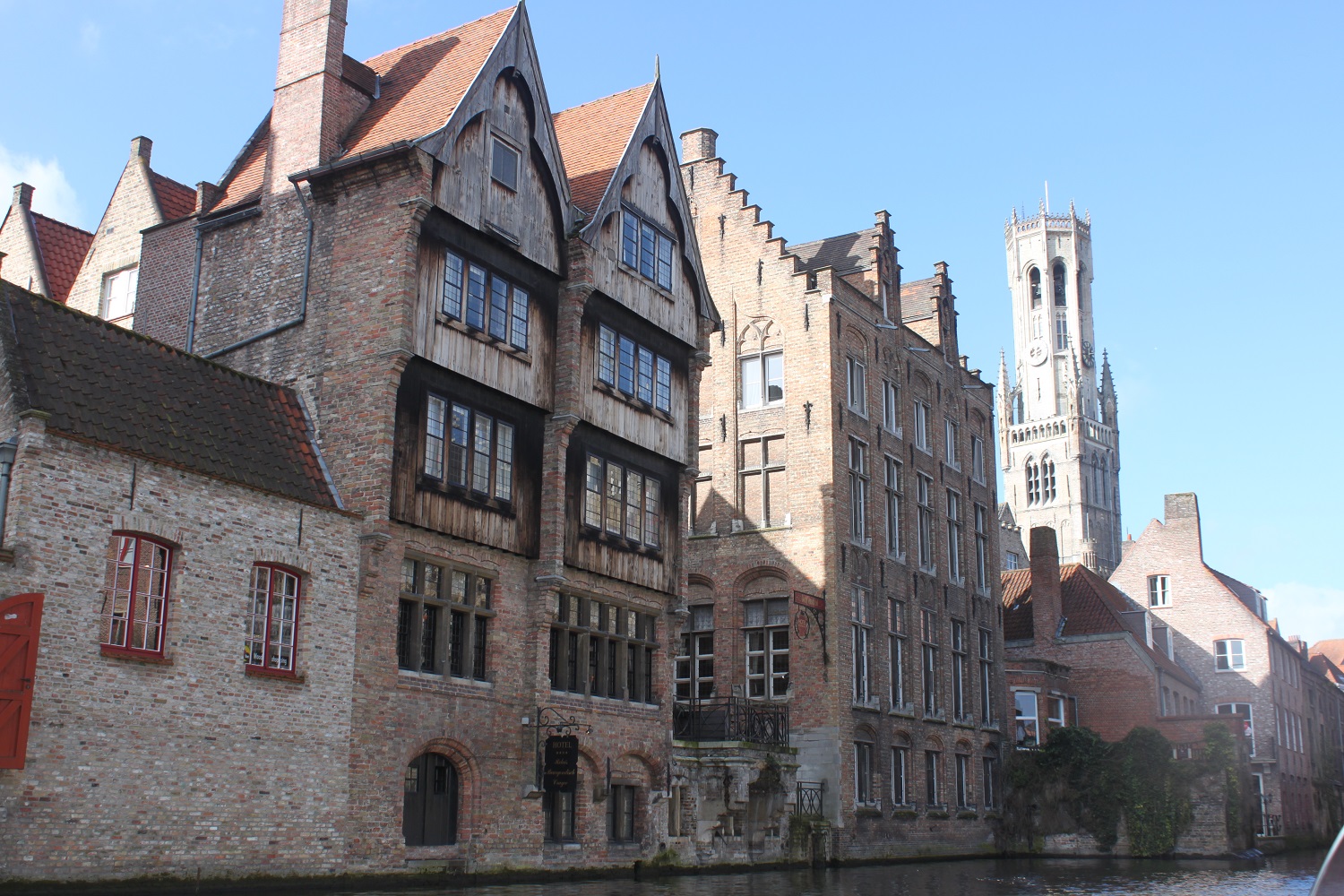 A lot of Bruges's history revolves around its high time in the late medieval period to the early Renaissance (1000s-1400s). Because of its location, it served as a large trading port. When power shifted away from the Low Countries, Bruges lost its power but certainly didn't lose its charm. Today, it's one of the several cities nicknamed "Venice of the North" for its canals. Before I went, I heard that it was beautiful, and I heard it was very tourist-y. I went in the off season and it was an amazing experience, not tourist-y in the least.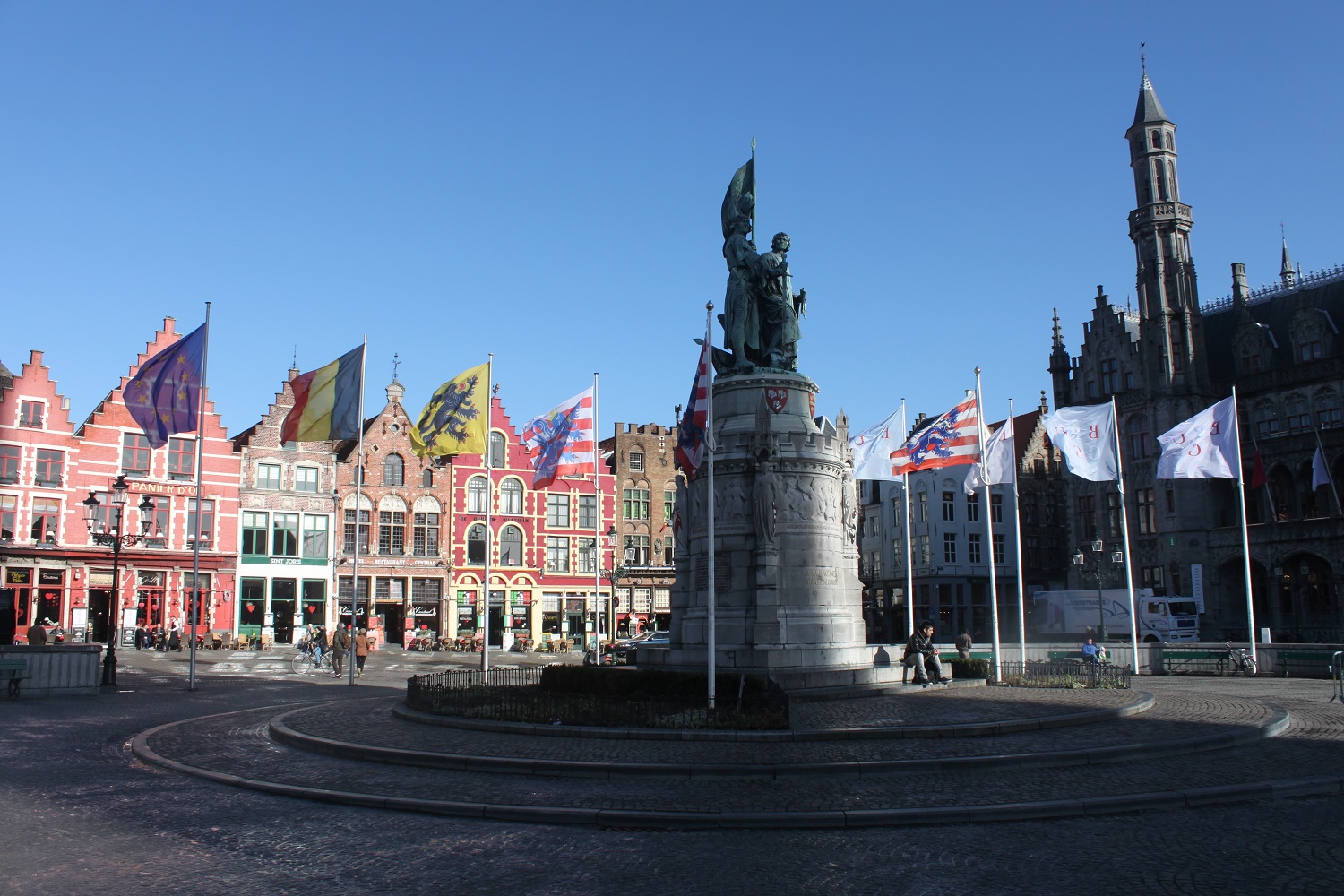 The main square, "markt," is absolutely gorgeous. Here you can visit the Historium Bruges, where you go back in time and follow lovers from Renaissance Bruges. It's more for children and not super informative but the top level has a great view of the square. Alternatively (or additionally) you can go to the top of the bell tower. The main square is also a good place to catch a tour in a horse-drawn carriage, a unique way to see such an old city.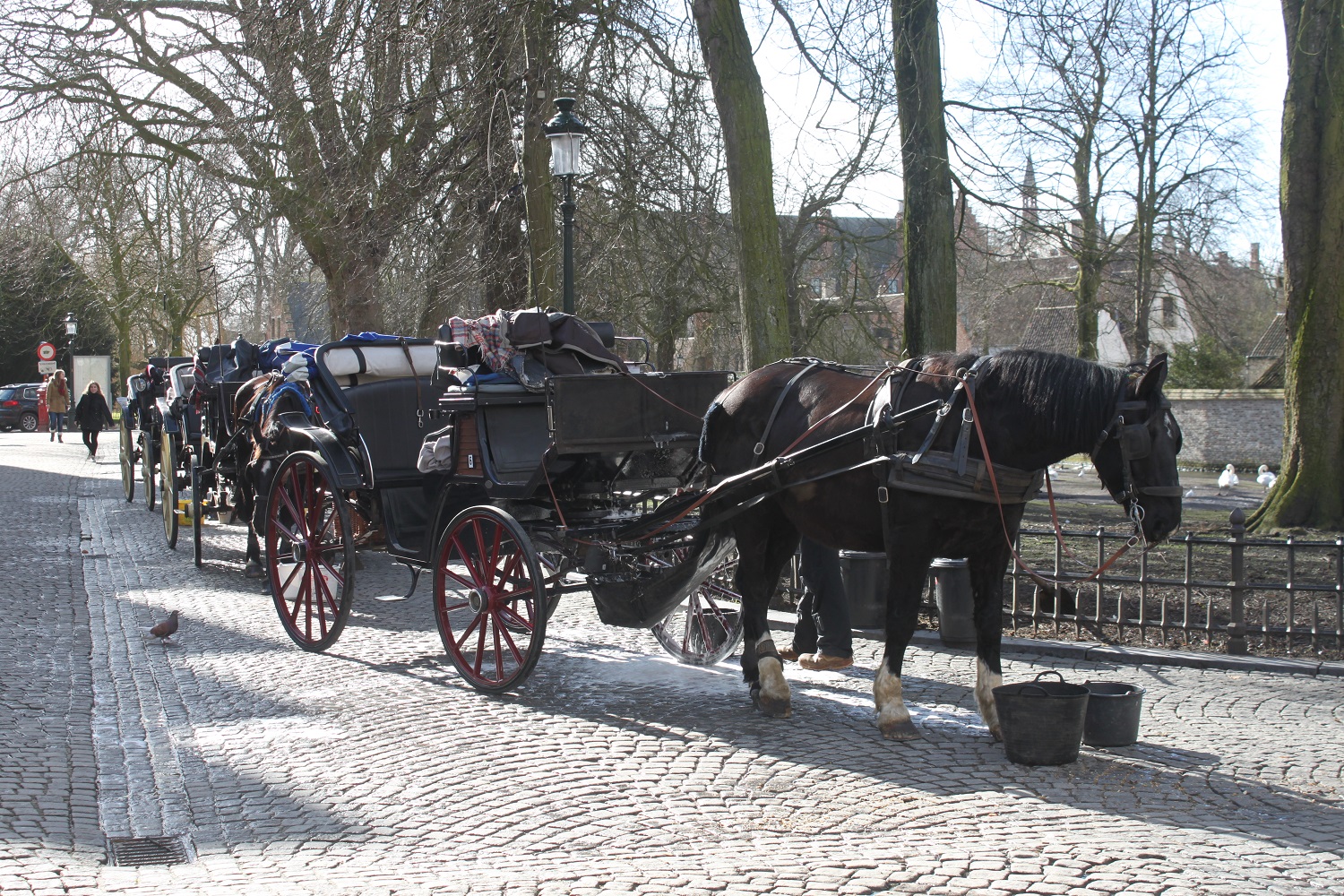 But what I love about cities is what lies beyond their main square. The Flemish architecture and gilded buildings don't end there, and the medieval part of Bruges is actually quite expansive. You can take a canal tour to get some unique views of the city, or simply stroll along the streets and see Church of Our Lady Bruges soaring above several centuries' worth of buildings. During the off season, the city can be really relaxing. However the city some smaller museums to keep visitors preoccupied.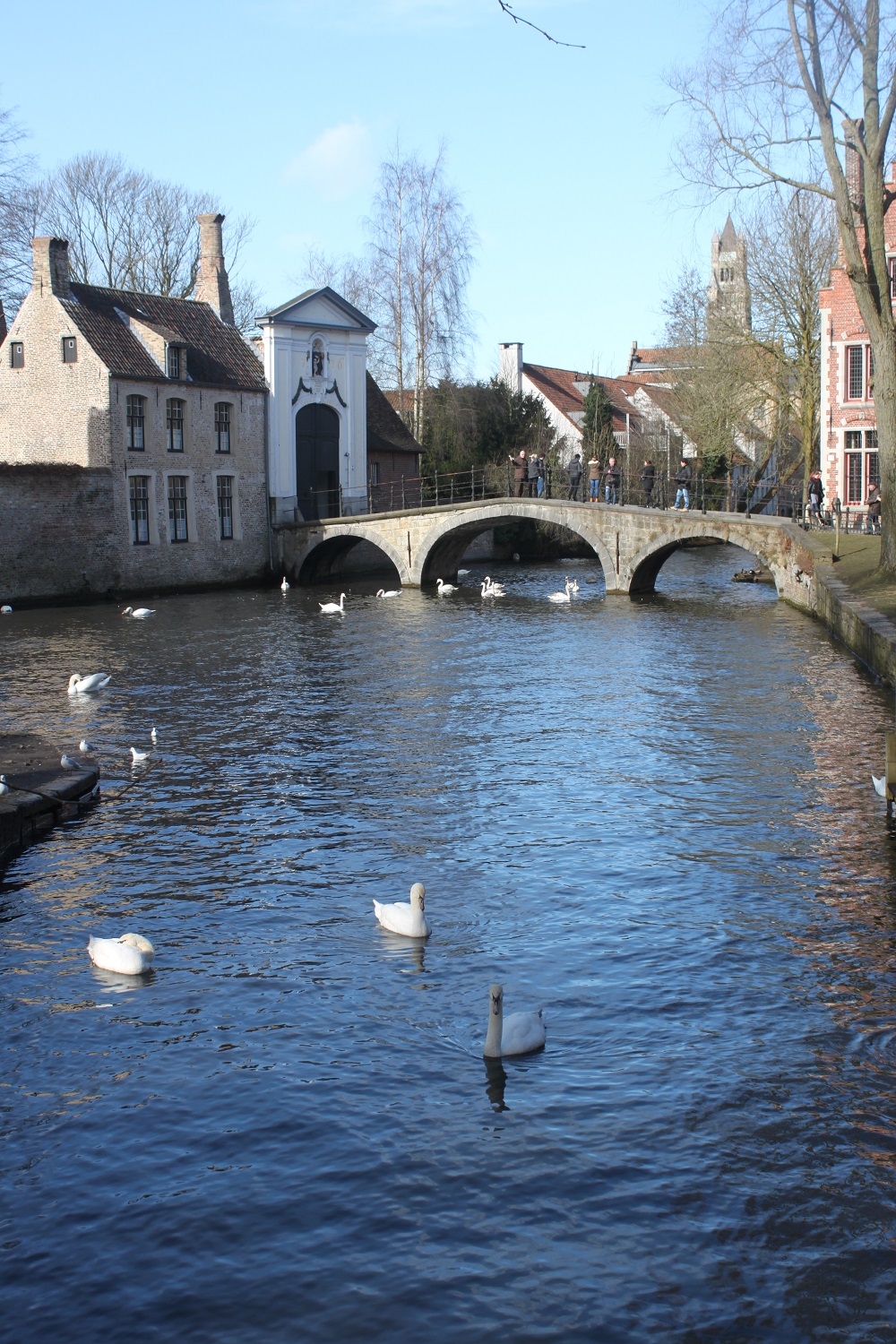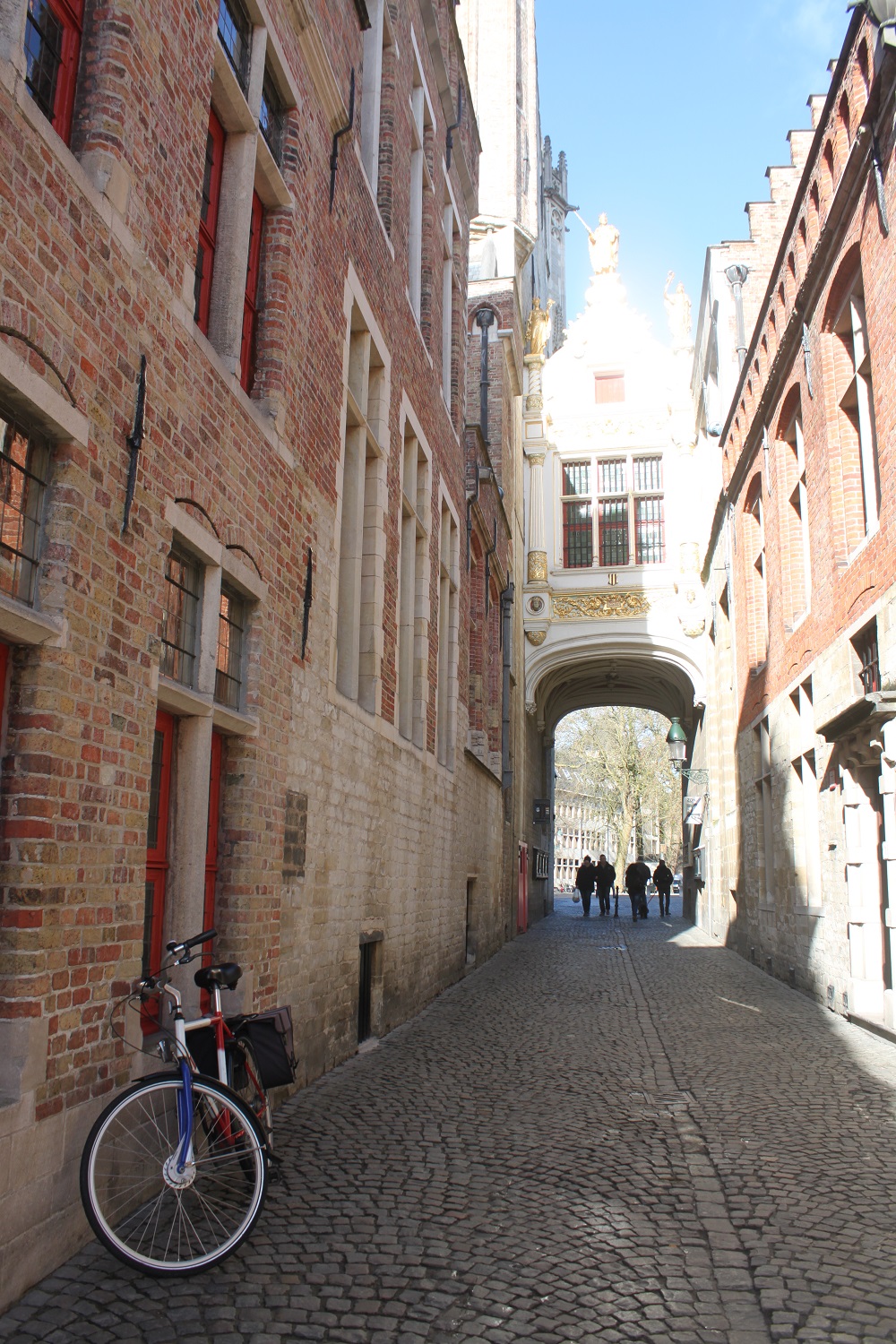 Surprisingly the art museum I visited, Groeningemuseum, was quite small. However the city also has a Diamond Museum and Torture Museum. As Belgium is well known for its food and drink, there are appropriately a French fry museum, Choco-story and a beer museum. The museums I went to are small, and it looks like the ones I didn't visit are too. So I think it's safe to say that provided you can pay the entrance fees, you can see a lot of museums in a short amount of time.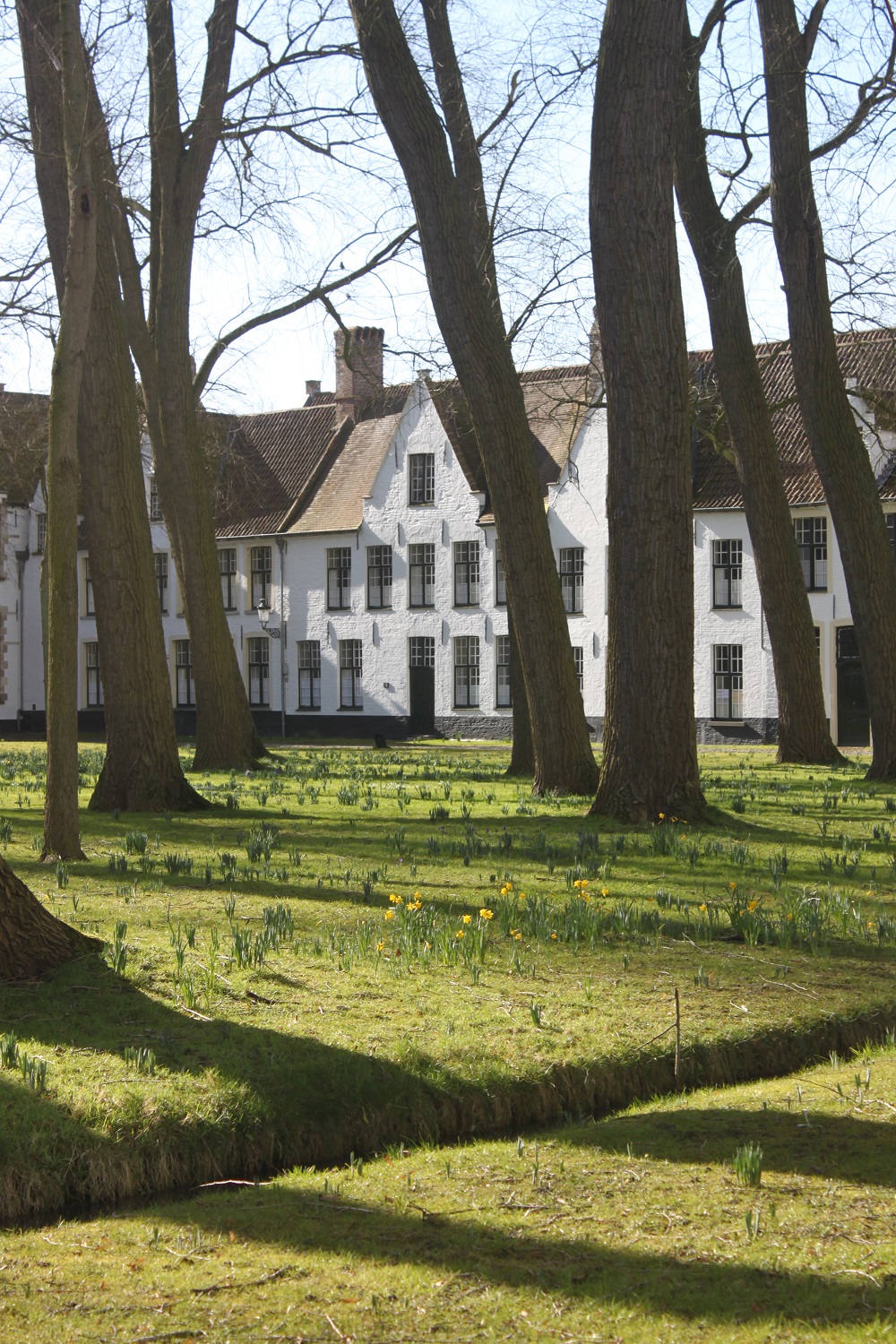 There's also a tonne of shopping (lace is Bruges' specialty) and places to eat. You can also visit the Begijnhuisje which is a very tranquil, monastery-like complex that has some exhibits on life several centuries ago. I recommend making this a stop since you'll get to see a lot of gorgeous Bruges on your way there.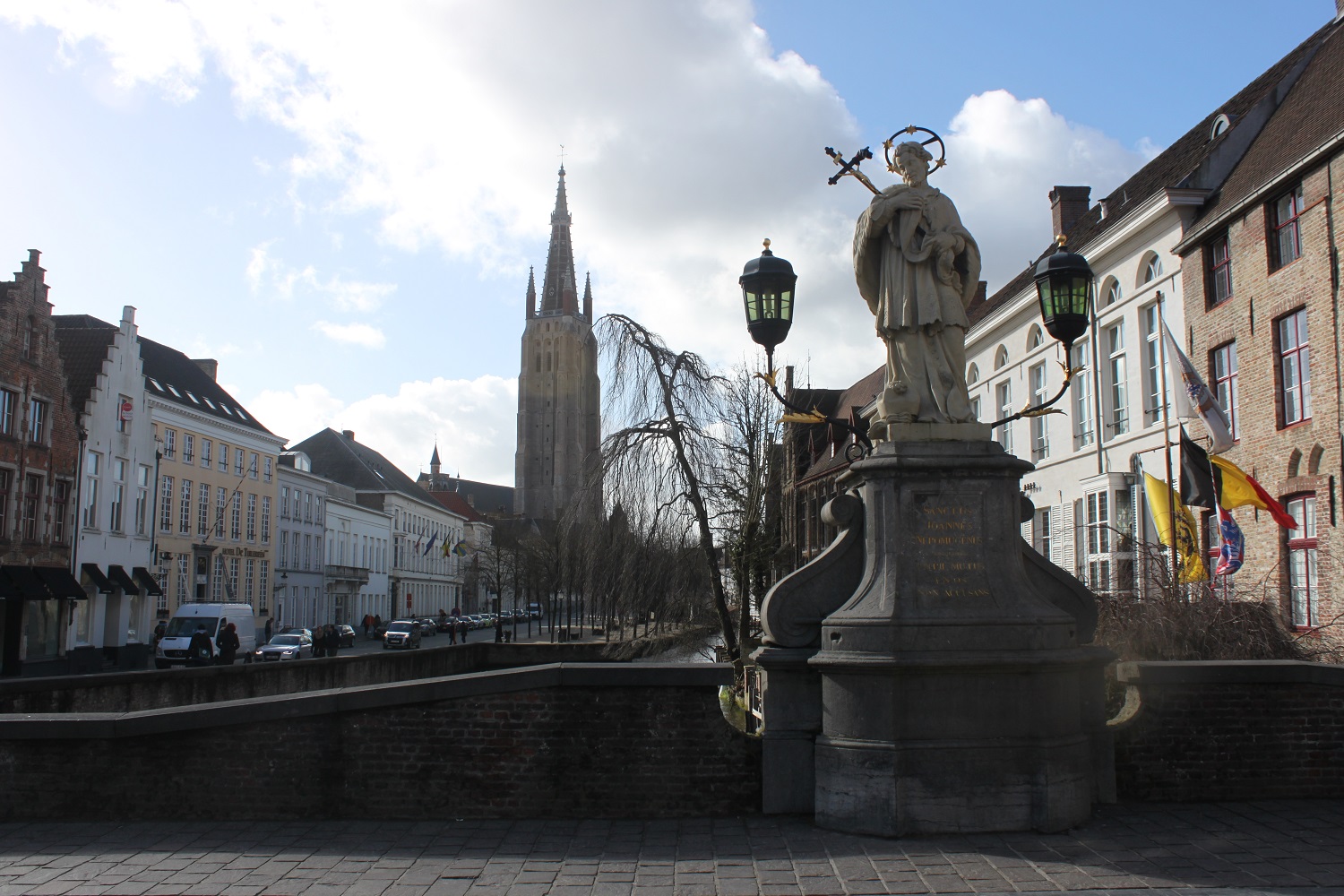 Bruges can be done in a day with good timing. However if you want to spend two days here, you can probably have an eventful two days with plenty of time to relax. However if you are in the area, I highly recommend setting at least a day aside to visit Bruges because it's a unique experience.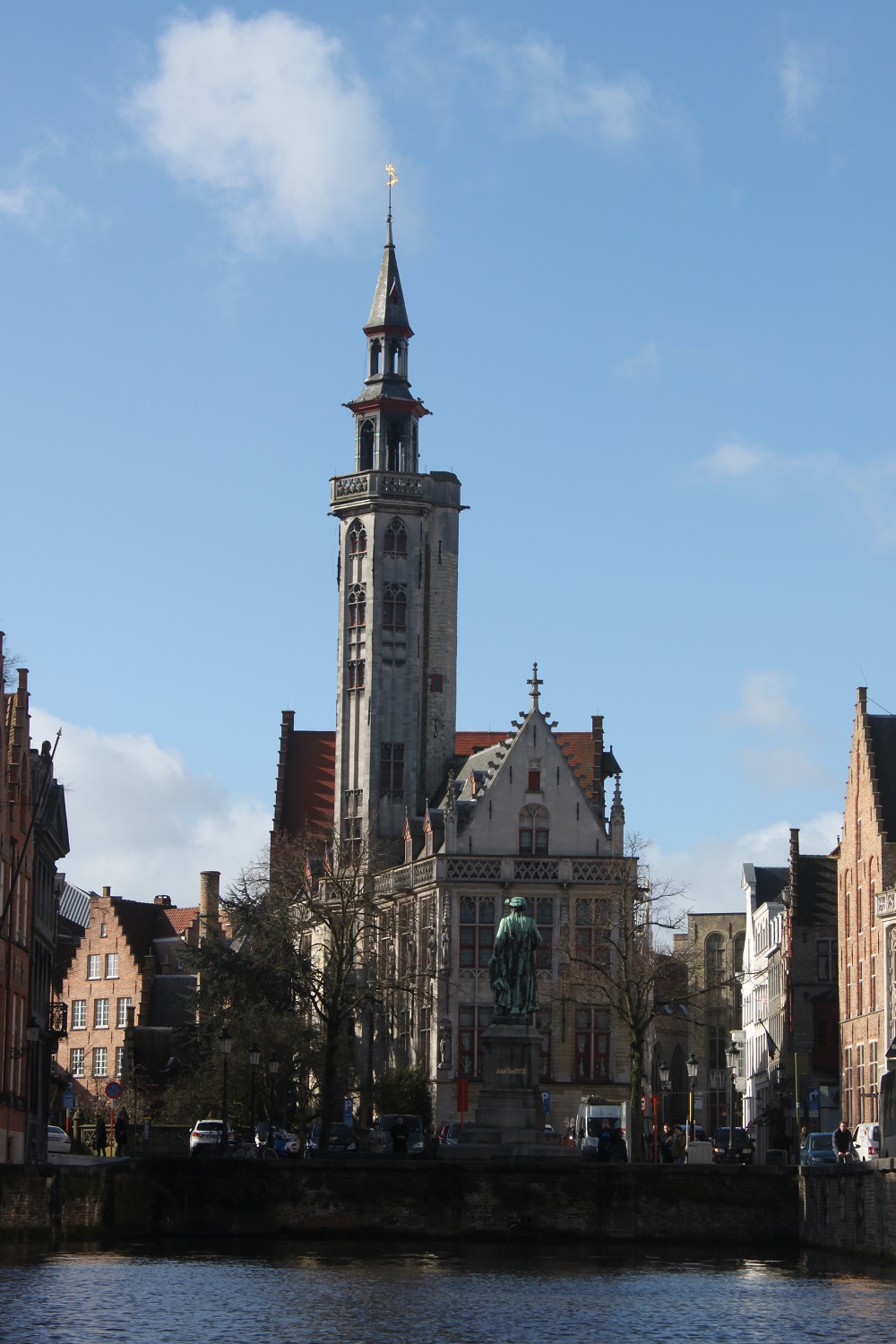 Have you ever been to Bruges? What did you think?
Posted on Monday, April 8, 2019 in Destinations
Tags: belgium, bruges, europe
No Comments ★ Permalink